-Lurid Crime Tales-
Man Arrested For Attacking 73-Year-Old Meals On Wheels Volunteer With Machete In Vermont
[Daily Caller] A man armed with a machete assaulted an elderly volunteer worker at a homeless shelter in Shelburne, Vt., Friday morning, according to local police.

32-year-old Abukar Ibrahim attacked a 73-year-old Meals on Wheels volunteer while she was delivering food to Harbor Place, which provides temporary emergency housing to those in need. While in the office, the female victim reportedly saw Ibrahim vandalizing her car. When she confronted him and tried to intervene, the man became violent, assaulting her with a machete.

The woman was taken to the University of Vermont Medical Center with multiple injuries, including a "significant leg wound." She received treatment and was later released.

In the wake of the attack, Ibrahim, who police identified as the assailant, barricaded himself in a room for two and a half hours. He supposedly taunted police officers from inside the room before deciding to come out and surrender. The attacker was sent to the Chittenden Regional Correctional Facility on charges of attempted murder.
Posted by: Besoeker || 01/07/2018 02:26 || Comments || Link || E-Mail|| [6468 views] Top|| File under: Moslem Colonists
Afghanistan
SAS soldier cut head off jihadi with a SPADE after running out of ammo
[DailyStar] AN SAS trooper decapitated a jihadi with a shovel during a gruesome six-hour battle. After running out of ammunition, he used the spade as a weapon when the fighter charged at British soldiers.

The sergeant - a veteran of dozens of battles ‐ cut-off the ISIS thug's head with one blow. And after killing him, the Brit then used the gunman's own weapon to kill more militants.

Sources say the brutal battle took place six weeks ago during a patrol in eastern Afghanistan. It followed a meeting between the SAS and former members of the Taliban fighting on the side of the Afghan government. When the special forces unit was ambushed by ISIS gunmen the Brits were forced to fight off wave after wave of attacks after taking refuge in a farm.

Each onslaught was met with machine gun fire but the SAS soon began to run low on bullets.

The jihadis, some of whom spoke English, taunted the Brits with warnings they would send their decapitated heads back to their wives.

The British radioed their base calling for air support but could not tell whether the message got through.

Our source said: "The SAS thought they had seen their last day.

"They made a pact that they wouldn't be taken alive and vowed to fight to the death.

"Capture would mean torture and a filmed execution and they weren't prepared to let that happen.

"They made every bullet count and when they ran low on ammo they waited for the jihadis to get close enough so they could be killed with grenades or using rifles as clubs ‐ that was when one of the SAS managed to kill a man with a spade."

Just as they thought their time was up, two US Apache helicopter gunships appeared, forcing the insurgents to withdraw.

A US Chinook then came in and rescued them. By the time they arrived half the SAS team had no ammunition left.

Both the Taliban and ISIS have gained ground in Afghanistan but they view each other as enemies.

ISIS attacks have been on the rise in recent weeks and are now seen as the main threat to peace in the war-torn country. Hundreds of fighters are believed to have moved in from Syria and Iraq.

A source said the situation was so bleak in Afghanistan that the number of SAS troops will be doubled in the next few weeks to around 100 men.

The UK has around 500 troops in the capital Kabul but they are not involved in ground combat. The Ministry of Defence does not comment on special forces operations.
Posted by: Frank G || 01/07/2018 10:08 || Comments || Link || E-Mail|| [6600 views] Top|| File under: Islamic State
Africa North
At least 25 refugees dead in shipwreck off Libya
[PRESSTV] At least 25 people have drowned off Libya after a dinghy, possibly carrying some 150 refugees, ran into trouble, two rescue organizations say.

"Rubber dinghy sunk north of [the Libyan capital] Tripoli


...a confusing city, one end of which is located in Lebanon and the other end of which is the capital of Libya. Its chief distinction is being mentioned in the Marine Hymn...


. At least 25 people died in the incident, exact numbers still unclear. Italian navy on the scene," the German charity Sea Watch said on Twitter on Saturday.

It added that it had been alerted to the disaster by the Italian

coasties

, which said the bodies of eight people had been discovered, and 85 rescued from the sinking vessel so far.

The alarm was set off when surveillance aircraft on patrol for a European mission against refugee smuggling in the Mediterranean had spotted the partly-submerged boat some 40 miles off the Libyan coast, in international waters.

"The search continues for survivors," said the

coasties

.

Italian navy and

coasties

vessels were involved in the rescue.

"Shipwreck off the coast of Libya, east of Tripoli. Dozens of people missing who will die without a burial," the Spanish NGO Proactiva Open Arms said on Twitter, adding that many refugees were in the water for hours before being saved.
Posted by: Fred || 01/07/2018 00:00 || Comments || Link || E-Mail|| [6466 views] Top|| File under: Moslem Colonists
Africa Subsaharan
Nigeria: 1,050 Boko Haram Insurgents Surrender
[All Africa] The Nigerian Army on Saturday said 1, 050

turbans

had surrendered to troops in Lake Chad and Monguno general area of operations, as it also warned that many of them are on the run.

The army urged abutting communities to watch out for the fleeing Boko Haram

... not to be confused with Procol Harum, Harum Scarum, possibly to be confused with Helter Skelter. The Nigerian version of al-Qaeda and the Taliban rolled together and flavored with a smigeon of distinctly Subsaharan ignorance and brutality...


turbans

as their enclaves in Lake Chad region come under intense onslaught.

Col. Onyema Nwachukwu, the Deputy Director, Army Public Relations, Operation Lafiya Dole, made the disclosure in a statement issued in Maiduguri.

Nwachukwu disclosed that 250 fighters of the Al Barnawi-led faction of the

turbans

had surrendered to Nigerian Army, sequel to artillery and aerial bombardments by troops of Operation Lafiya Dole of their enclaves in Lake Chad basin.

He added that 700

turbans

also surrendered to troops at Monguno in an ongoing clearance operation.

Nwachukwu explained that Mamman Nur, another factional leader of the

turbans

sustained fatal injuries and one of his wives killed in the operation, while many of the

turbans

who escaped, surrendered to Niger Defence Forces.

The army

front man

noted that some of the

turbans

fleeing from the ongoing offensive were senior and junior commanders of the Al Barnawi faction.

"The

turbans

are attempting to melt into communities in and around Kano, Geidam and Gashua axis unnoticed. One of such fleeing commanders is Bana Bafui.

"Members of the general public, particularly in Kano, Geidam, Gashua, Hadejia and northern part of Jigawa State are therefore enjoined to be vigilant, watch out for strange faces in their communities and report same to security agencies".

Nwachukwu called on the

turbans

to surrender, adding that the Federal Government has provided a window through the Operation SAFE CORRIDOR to encourage the

holy warrior

s' voluntary surrender.

He revealed that about 300

turbans

were currently undergoing de-radicalization process for possible integration into the society.

"We call on Boko Haram

turbans

to abandon the futile struggle; take advantage of the Safe Corridor programme and surrender to troops in any location nearest to them.


Posted by: Fred || 01/07/2018 00:00 || Comments || Link || E-Mail|| [6490 views] Top|| File under: Boko Haram (ISIS)
Arabia
Saudi Arabia arrests 11 more princes amid Crown Prince's mass purge
[PRESSTV] Saudi officials have incarcerated
Drop the heater, Studs, or you're hist'try!
nearly a dozen princes amid the oil-rich kingdom's purported anti-graft campaign, which is considered the biggest purge of political dissidents and the elite in the country's modern history.

Members of the Soddy Arabia


...a kingdom taking up the bulk of the Arabian peninsula. Its primary economic activity involves exporting oil and soaking Islamic rubes on the annual hajj pilgrimage. The country supports a large number of princes in whatcha might call princely splendor. When the oil runs out the rest of the world is going to kick sand in the Soddy national face...


n Royal Guard Regiment arrested 11 princes outside the Royal Palace in Riyadh on Saturday as they were protesting against a decision to cut off their privileges, Arabic-language Sabq online newspaper reported.

Informed sources, requesting anonymity, said the princes were demanding the cancelation of a royal order, which calls for the suspension of payment for the costs of electricity and water used by princes.

The sources added that the arrested princes had been transferred to al-Ha'ir Prison, located approximately 25 miles south of Riyadh, where they are awaiting trial.

Meanwhile,


...back at the argument, Livia grabbed for Jane's hair to make her point. Jane elbowed her in the face in rebuttal...


four poets have been sentenced to jail over writing poems in criticism of senior members of the ruling al-Saud regime, including Saudi Crown Prince Mohammed bin Salman
...
Crown Prince of Saudi Arabia as of 2016....
According to a report published by Arabic-language Arabi 21 online newspaper, Abdullah Atqan al-Salami and Mohammed Eid al-Hawaiti were sentenced each to ten years in jail, while Manif al-Munkara and Sultan al-Shibani al-Atibi were handed down five-year jail terms.

The four poets got arrested last October as they were attending a wedding ceremony in northern Saudi Arabia, and reading their poems aloud.

Dozens of princes, ministers and former ministers were detained in late December on the order of Saudi Arabia's so-called Anti-Corruption Committee headed by the Crown Prince, in a crackdown, which is widely believed to be aimed at consolidating his power.
Posted by: Fred || 01/07/2018 00:00 || Comments || Link || E-Mail|| [6464 views] Top|| File under: Govt of Saudi Arabia
Europe
One dead after explosion outside Stockholm subway station
[TheLocal.se] A man has died in hospital after he was injured in an explosion near a Stockholm subway station on Sunday.

The explosion occurred late on Sunday morning outside the Vårby Gård station, injuring a man in his sixties and a 45-year-old woman.

"There was something on the ground that the man picked up, and then it exploded," Sven-Erik Olsson of the Stockholm police told the TT news agency.

The man died in hospital in the early afternoon, the police announced on their website.

Stockholm's police force have said the man was unlikely to have been purposely targeted by whoever left the explosive at the station.
The Aftonbladet newspaper reported that the blast was from was a hand grenade, though this remains unconfirmed by police, who said it's too early to comment on the matter.

The subway station and the nearby square have since been closed to the public as police and bomb squads investigate the scene.

The Vårby Gård station is on the Red Line (Röda linjen) on the way to Norsberg in Stockholm's south west.
Posted by: Frank G || 01/07/2018 09:08 || Comments || Link || E-Mail|| [7222 views] Top|| File under:
Europe migrant colonist briefs

Norway records lowest asylum seeker numbers since 1995
4 January
[The!ocal.no] The number asylum applications received by Norway in the final months of 2017 were at their lowest since 1995.

German doctors reject mandatory age tests for asylum seekers
2 January 2018
[DW] The German Medical Association has said mandatory age tests for refugees are ethically wrong and imprecise. Calls to enforce testing have intensified after a teenage girl was killed, allegedly by a young Afghan refugee.

The tests have to date been voluntary and can be requested by asylum seekers or refugees who want to prove their age and also by the authorities. But the use of X-rays in age determination is now mandatory only in criminal cases. The method is known as roentgen arthroscopy, in which doctors assess a young person's age by checking their physical appearance, their teeth and also, if needed, by X-raying hand bones or the clavicle.

Young asylum seekers and refugees who are found to be 18 or under are taken into youth accommodation and given a legal guardian. They receive financial and other support, they go to school and could eventually gain the right to bring their parents to Germany.

'Historic' turning point in Italy's migrant crisis
31 December
[TheLocal.it] While migrants who made the perilous journey across the Mediterranean in rickety boats still numbered nearly 119,000, it was a roughly one-third drop over the previous year.

Between January and June, Italy saw a nearly 20 percent jump in the number of migrants arriving by sea, while asylum applications exploded as its EU neighbours -- France, Switzerland and Austria -- had closed their borders. But everything began to change in July as migrant boat departures from Libya suddenly dropped. The downward trend continued to the point that sea arrivals over the past six months have fallen by 70 percent compared with the same period last year.

The drop has been attributed to a controversial combination of an Italian-led boosting of the Libyan coastguard's ability to intercept boats and efforts to seek the assistance of powerful militias. There have also been moves to tighten Libya's southern borders, accelerate repatriations directly from Libya and measures to stem the flow of migrants from sub-Saharan Africa through transit states such as Niger and Sudan. It seemed to pay off as in early December, with the Libyan navy saying a total of 80,000 migrants were rescued or intercepted in 2017.

Migrant stowaway crushed by truck's cargo near Calais
29 December
[TheLocal.fr] An Eritrean migrant was crushed to death in northern France on Friday after the truck in which he had stowed away crashed near Calais port, authorities said. The 31-year-old was the fourth migrant to die this year in the area around the port, a launchpad for attempts by migrants to smuggle across the Channel to England. He was buried under several tonnes of paper rolls bound for a British customer after the driver lost control of the truck and it overturned, regional security officials said.

Italy to send almost 500 troops to Niger to stem migrant flow: PM
28 December
[TheLocal.it] Agadez, the main city in central Niger, has become a revolving door for economic migrants seeking to reach Europe via Libya, winning notoriety as Africa's people-smuggling capital.

"We are going to Niger following a request by the government at the start of December to... reinforce the security measures in the territory and at the borders and to support the police force," he said.

He said Niger was "the main transit country" in Africa for Europe-bound migrants, adding that it was also "perhaps the most willing to cooperate in this matter as it is a transit country," and does not receive remittances from migrants settled abroad.

The soldiers being sent to Niger have mainly served in Iraq and Kuwait.

Italy Announces 'Rebound' of the Political Right, 'Collapse' of the Left
5 January
In the lead-up to national elections, research indicates that Italians have swung significantly to the right in the past five years, with those who self-identify as "liberals" or "progressives" falling by nearly 50 per cent.

Spain Brings 55 Sub-Saharan Migrants Across Mediterranean
3 January
Spain's maritime rescue service says it has rescued 55 migrants from a boat in which they were trying to cross the Mediterranean Sea. The service says a non-governmental organization warned authorities on Tuesday about the boat with

Populist Leader Says German Censorship Law Is 'Direct Attack on Freedom of Speech'
2 January
The deputy leader of the Alternative for Germany party (AfD) has slammed Germany's new censorship law, calling the measure a "direct attack" on free speech.

Austria's far-right deputy leader wants to house asylum seekers in disused barracks and impose curfews to restore 'order'
05/01/18
Heinz-Christian Strache said the plan should be introduced amongst other drastic measures, such as taking money and mobile phones from new arrivals, to combat Europe's 'open' migration policy

Influx of young male migrants fuelled a rise in violent crime in Germany, study funded by Merkel's government says
03/01/18
Data from the Lower Saxony region showed that between 2015 and 2016, when more than a million migrants arrived in Germany, there was a 10 per cent rise in violent crime caused by refugees.

Revealed: Royal Navy sailors have rescued 18,000 migrants from the Med and dropped them off in Europe
03/01/18
Marines armed with SA-80 assault rifles have also smashed up and burned 162 smuggling gang boats during their two and a half year migrant mission in the Mediterranean Sea.

Asylum Seeker on the Run After Attacking Several People with an Axe
6 January
A 29-year-old Moroccan asylum seeker, formerly living at an asylum home in the German town of Rees, is on the run after robbing several residents of the town and attacking them with an axe.

Mourners, Pro-Diversity Activists Clash at Vigil of Child Murdered by Asylum Seeker
5 January
Mourners and a pro-diversity group rioted in the town of Kandel this week during a vigil dedicated to the 15-year-old girl who was stabbed to death by an Afghan asylum seeker.

Poland and Hungary Unite Against Eurocrats: 'We Don't Want to Live in an Empire'
4 January
Prime Minister Viktor Orbán of Hungary and Prime Minister Mateusz Morawiecki of Poland have predicted a "year of great battles" with the EU establishment at a summit in Budapest.

Somalian Asylum Seeker Broke into Hospital to Rape Woman Giving Birth
4 January
A 38-year-old Somali man has been arrested after attempting to rape a 43-year-old pregnant woman in a hospital in Rome after he was able to sneak into the facility and dress up like a member of staff. The incident occurred at the Sant'Eugenio

Migrants Protest Living Conditions in Italian Mountain Welcome Center
4 January
Dozens of African asylum-seekers took to the streets this week to protest the conditions in their Italian welcome center, including the lack of variety in the food, insufficient medical facilities and issues of cleanliness and hygiene.

French Car Burning Continues to Rise as Experts Insist the Acts of Arson Are 'Playful', Not Political
3 January
Car burnings have become a tradition across France over New Year's with the latest figures showing an increase in arson, But some experts claim the motive behind the attacks is simple boredom.

Hungary: 'The Left-Liberal World Has Had Its Day'
3 January
The left-wing, pro-mass migration world has had its day as it is impossible to talk about reality "with pointless political correctness that leads nowhere", according to Hungary's government spokesman.

Spate of New Year's Eve Sex Attacks in Berlin and Cologne
2 January
There has been a spate of sexual assaults on New Year's Eve in Berlin and Cologne, Germany.

'Cowardly and Criminal Lynching of Police': France NYE Mob Attack on Female Officer Caught on Video
2 January
New Year's Eve celebrations in France led to national outcry after footage of a female police officer being savagely attacked surfaced, among reports that over 1,000 cars were burned overnight and 510 arrests took place.
Posted by: trailing wife || 01/07/2018 00:15 || Comments || Link || E-Mail|| [6498 views] Top|| File under: Moslem Colonists
India-Pakistan
Security forces foil terror bid, arms cache recovered in Mastung: ISPR
[GEO.TV] FC Balochistan



...the Pak province bordering Kandahar and Uruzgun provinces in Afghanistan and Sistan Baluchistan in Iran. Its native Baloch propulation is being displaced by Pashtuns and Punjabis and they aren't happy about it...


, under the ongoing Operation Radd-ul-Fasaad, foiled major terrorist activity in the province on Saturday, said a statement from the Inter-Services Public Relations (ISPR).

An intelligence-based operation conducted in the Mastung area of Balochistan recovered a cache of arms.

The operation was conducted on the information of suspects placed in durance vile
You have the right to remain silent...
earlier, added ISPR.

Ammunition, explosives, sniper rifles, grenades and IEDs hidden in caves were recovered.
Posted by: Fred || 01/07/2018 00:00 || Comments || Link || E-Mail|| [6460 views] Top|| File under: TTP
Iraq
Iraqi forces continue clearing strategic Huwaijah area of ISIS sleeper cells
[ALMASDARNEWS] The Iraqi Army and Popular Mobilization Forces (PMF) continued their operation to establish security inside Huwaijah, which was recently liberated by the allied forces.

Karim al-Khafeqi, commander of the Iraqi Army's Second Brigade, announced earlier on Friday that the allied forces had finalized the inspection of sixteen towns near Huwaijah, noting that the operation to impose security in the area will continue in the coming days.

With the Huwaijah operation nearly completed, the Iraqi Armed Forces will shift their attention to the northeastern part of the country, where the Islamic State
...formerly ISIS or ISIL, depending on your preference. Before that al-Qaeda in Iraq, as shaped by Abu Musab Zarqawi. They're very devout, committing every atrocity they can find in the Koran and inventing a few more. They fling Allah around with every other sentence, but to hear the pols talk they're not really Moslems....
(ISIS) has many sleeper cells near the Iranian border.

In particular, the Islamic State has wrecked havoc in the Diyala Governorate after not having a presence inside this province for the last two years.
Posted by: Fred || 01/07/2018 00:00 || Comments || Link || E-Mail|| [6466 views] Top|| File under: Islamic State
Iraqi commander, companion injured in bomb blast, northeast of Diyala
Things were quiet in Iraq yesterday. This is the only article from Iraqi News, our usually prolific source.

Diyala (IraqiNews.com) A commander at the Iraqi military and his lover companion were

maimed

in a

kaboom

, northeast of Diyala, a security source from the province said on Saturday.

"An army commander and his lover companion were

maimed

in a

kaboom

, as their patrol was passing at Qurret Tabbah region, northeast of Baquba," the source told AlSumaria News.

"The patrol was combing some checkpoints near Hamreen mountains," the source, who preferred anonymity, added. "Joint troops then started combing the region fearing further blasts."
Posted by: trailing wife || 01/07/2018 00:00 || Comments || Link || E-Mail|| [6467 views] Top|| File under: Govt of Iraq
Southeast Asia
Rohingya rebels ambush Myanmar soldiers
[Al Jazeera] Rohingya rebels attacked an army truck in Myanmar's restive Rakhine state and

maimed

five soldiers, state media said.

A

front man

for the Arakan Rohingya Salvation Army (ARSA)

grabbed credit

for the ambush on Friday.

"A vehicle ... was attacked by 20

turbans

from the mountain using homemade mines and small arms," the government said, adding about 10 rebels were involved.

The military added "extremist Bengali

turbans

ARSA" carried out the ambush.

A series of attacks on security installations last August ignited an exodus of more than 620,000 Rohingya villagers from Rakhine into neighbouring Bangladesh, after Myanmar soldiers launched a brutal crackdown.

Fleeing Rohingya have reported many stories of mass killings, gang rape, and arson attacks by security forces.

The United Nations


...an organization originally established to war on dictatorships which was promptly infiltrated by dictatorships and is now held in thrall to dictatorships...


has called violence against civilians "ethnic cleansing", but Myanmar's government has rejected the description.

A rebel

front man

confirmed his group had carried out the attack. "Yes, ARSA takes responsibility for the latest military movement," the unidentified fighter told

Rooters

news agency.

Yangon-based Frontier Myanmar magazine reported six soldiers were hospitalised, one with critical wounds.

Bangladesh and Myanmar signed a deal last month for the return of hundreds of thousands of Rohingya refugees, but little is known of its details.
Posted by: Fred || 01/07/2018 00:00 || Comments || Link || E-Mail|| [6465 views] Top|| File under: Arakan Rohingya Salvation Army
Abu Sayyaf beheads a couple in Basilan
[PhilStar] Abu Sayyaf militants beheaded a couple they considered kafir (unbeliever or traitor) to their cause in a remote village in Sumisip town, Basilan on Thursday afternoon.

A military source who asked not to be named confirmed the deaths on Friday. The source said the couple was killed in Sitio Bacahan, Barangay Mahatalang, an area known to have a strong Abu Sayyaf presence. The source said, "The couple was killed; the husband was a brother of an Abu Sayyaf member."

Basilan Provincial Police Office director Nixon Muksan identified the victims as Abdurahim Kituh of Sumisip and Nadzwa Bahitla of Isabela City.

Police said the Abu Sayyaf had warned residents before the incident not to pass through the area. The police also believe the group responsible in the beheading is led by Nahim Mustalim, an Abu Sayyaf member and Kituh's half-brother. Mustalim is said to be under the group of Usop Sandalan, a sub-leader of Abu Sayyaf commander Rhadzmil Janatil.

Police said the killing may have been part of a rido or clan feud. But the military source said that based on information on the ground, the Abu Sayyaf executed the victims after calling them "kafir" and "infidels".

The military said this was not the first case the Abu Sayyaf has killed former rebels who surrendered to rejoin mainstream society.
Posted by: ryuge || 01/07/2018 00:00 || Comments || Link || E-Mail|| [6519 views] Top|| File under: Abu Sayyaf (ISIS)
Syria-Lebanon-Iran
Report: Ex-Iranian president Ahmadinejad arrested for inciting unrest
[IsraelTimes] Former Iranian president Mahmoud Ahmadinejad has been arrested by authorities for allegedly inciting unrest against the government, the London-based daily Al-Quds Al-Arabi reported Saturday, citing "reliable sources in Tehran."


Very interesting, if true.
Posted by: Scooter McGruder || 01/07/2018 09:38 || Comments || Link || E-Mail|| [6492 views] Top|| File under: Govt of Iran
Syrian Army kills top jihadist commander amid new advance in east Damascus
[ALMASDARNEWS] The Syrian Arab Army (SAA) continued their counter-offensive in the eastern Damascus, Saturday, targeting the defenses of Harakat Ahrar al-Sham


...a Syria jihadi group made up of Islamists and salafists, not that there's that much difference, formed into a brigade. They make up the main element of the Islamic Front but they don't profess adoration of al-Qaeda and they've been fighting (mainly for survival) against the Islamic State. Their leadership was wiped out at a single blow by a suicide kaboom at a crowded basement meeting in September, 2014...


, Hay'at Tahrir al-Sham

, and Faylaq al-Rahman in the Harasta suburb.

During the assault, the Syrian Army managed to destroy a command-and-control center belonging to the jihadist rebels of Hay'at Tahrir al-Sham in Harasta.

According to a military source in Damascus, the destruction of the HTS command-and-control center resulted in the death of more than ten jihadists, including the group's top emir (commander), Abu Talal al-Qabouni.

In addition to killing Abu Talal al-Qabouni, the Syrian Army also eliminated another field commander, Abu Mohammad Tahoun, while destroying the HTS base.

The Syrian Army was able to advance from several axes in Harasta on Saturday, leaving them less than 100 meters away from lifting the siege on the vehicle base.
Posted by: Fred || 01/07/2018 00:00 || Comments || Link || E-Mail|| [6464 views] Top|| File under: al-Nusra
Syrian army soldiers, allied fighters score fresh gains in Idlib
[PRESSTV] Syrian army soldiers, supported by pro-government fighters from popular defense groups, have made fresh territorial gains against bandidos

holy warriors

from the Jabhat Fateh al-Sham


...formerly al-Nusra, the current false nose and mustache of al-Qaeda in the Levant, now something else...


Takfiri
...an adherent of takfir wal hijra, an offshoot of Salafism that regards everybody who doesn't agree with them as apostates who must be killed...
group, formerly known as al-Nusra


...formally Jabhat an-Nusrah li-Ahli al-Sham (Support Front for the People of the Levant), also known as al-Qaeda in the Levant. They aim to establish a pan-Arab caliphate. Not the same one as the Islamic State, though .. ...


Front, in the southern part of the country's northwestern province of Idlib.

The media bureau of Syria's Operations Command announced in a statement released on Saturday that government forces and their allies had managed to establish complete control over the villages of Khwein al-Kabir, Rasm Sham al-Hawa, Niha and Qaliat al-Tawibiyah in the Maarrat al-Nu'man district of the province in addition to Zarzur town following fierce

festivities

with the foreign-sponsored Takfiris.

77

turbans

killed during week-long battles east of Damascus

Meanwhile,


...back at the cheese factory, all the pieces finally fell together in Fluffy's mind...


a total of 77 foreign-backed Takfiri bandidos

holy warriors

have been killed during week-long

festivities

with Syrian army soldiers in the Eastern Ghouta suburb northeast of the capital Damascus.

The so-called Syrian Observatory for Human Rights reported that the skirmishes had been raging between members of the Takfiri Hayat Tahrir al-Sham

(HTS) terrorist alliance and the Syrian army on the outskirts of Vehicle Base in Harasta city.

The

Britannia

-based monitor group added that Syrian government forces are yet to break the siege imposed by Hayat Tahrir al-Sham and Failaq al-Rahman bandidos

holy warriors

on the key base.

Vehicle Base is the largest military facility in the Eastern Ghouta suburb, and stretches from Harasta to Arbin town.

The base hosts a large number of soldiers, including

Elite Republican Guard

s, as well as big weapon depots.


Posted by: Fred || 01/07/2018 00:00 || Comments || Link || E-Mail|| [6464 views] Top|| File under: al-Nusra
Over 2,000 Afghans Sent by Iran Killed in Syria
[AnNahar] More than 2,000 Afghans deployed by Iran have been killed fighting in Syria on the side of
Hereditary President-for-Life Bashir Pencilneck al-Assad


Scourge of Qusayr...


's regime, an official in the volunteer force told Iranian media.

The Fatemiyoun Brigade of Afghan "volunteer" recruits has been fighting in Syria for five years, said Zohair Mojahed, a cultural official in the brigade.

"This brigade has given more than 2,000

deaders

and 8,000

maimed

for Islam," he said in an interview with the reformist Shargh newspaper published Saturday.

Iran rarely provides figures on the numbers fighting and killed in its operations in Syria and Iraq.

The last toll was provided by the veterans organization in March, which said 2,100 volunteers had died without specifying how many were foreign recruits.

Iran denies sending professional troops to fight in the region, saying it has only provided military advisers and organized brigades made up of volunteers from Iran, Afghanistan and Pakistain.

The Fatemiyoun is reportedly the biggest military unit deployed by Iran in Iraq and Syria, made up of recruits from Afghanistan's Shiite minority.

Iran has backed Afghan forces in the past against the Taliban


...the Pashtun equivalent of men...


in their own country, as well as mobilizing them against Saddam Hussein's forces in the Iran-Iraq war of 1980-88.
Some 3,000 Afghans died fighting Iraq in the 1980s, Mojahed said.
Tehran offers Iranian citizenship to the families of those

imported muscle

"martyred" in the conflicts of Syria and Iraq.


And the families of those injured to badly to be able to work?

Iranian media has reported on the funerals of volunteer "

deaders

" and aired television features about their presence in Syria.
Posted by: trailing wife || 01/07/2018 00:00 || Comments || Link || E-Mail|| [6461 views] Top|| File under: Govt of Iran Proxies
Who's in the News
32
[untagged]
5
Moslem Colonists
3
Govt of Pakistan
3
Islamic State
2
Commies
2
Palestinian Authority
2
al-Nusra
2
Arab Spring
1
Govt of Iran Proxies
1
Govt of Iraq
1
Govt of Saudi Arabia
1
Govt of Sudan
1
Govt of Syria
1
Haqqani Network
1
Houthis
1
TTP
1
Abu Sayyaf (ISIS)
1
Sublime Porte
1
Antifa
1
Arakan Rohingya Salvation Army
1
Boko Haram (ISIS)
1
Govt of Iran
Bookmark
E-Mail Me
The Classics
The O Club
Rantburg Store
The Bloids
The Never-ending Story
Thugburg
Gulf War I
The Way We Were
Bio
Merry-Go-Blog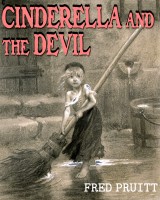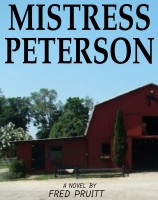 On Sale now!


A multi-volume chronology and reference guide set detailing three years of the Mexican Drug War between 2010 and 2012.

Rantburg.com and borderlandbeat.com correspondent and author Chris Covert presents his first non-fiction work detailing the drug and gang related violence in Mexico.

Chris gives us Mexican press dispatches of drug and gang war violence over three years, presented in a multi volume set intended to chronicle the death, violence and mayhem which has dominated Mexico for six years.
Click here for more information


Meet the Mods
In no particular order...


Steve White
Seafarious
Pappy
lotp
Scooter McGruder
john frum
tu3031
badanov
sherry
ryuge
GolfBravoUSMC
Bright Pebbles
trailing wife
Gloria
Fred
Besoeker
Glenmore
Frank G
3dc
Skidmark
Alaska Paul



Better than the average link...



Rantburg was assembled from recycled algorithms in the United States of America. No trees were destroyed in the production of this weblog. We did hurt some, though. Sorry.
3.234.210.25

Help keep the Burg running! Paypal: