Afghanistan
Explosives found in Afgan food sacks
US soldiers have discovered hundreds of kilograms of explosives, as well as rockets and other bomb-making materials hidden in food sacks in the main city of eastern Afghanistan, a US spokesperson said on Monday. The explosives were found on Friday in Jalalabad, said Colonel Roger King, a spokesperson at the US military headquarters in Bagram, Afghanistan. The Special Forces troops also found 200 rocket-propelled grenades and 82kg of ball bearings hidden in the sacks. It was not clear if any arrests were made. "The explosives and ball bearings could indicate someone was planning to prepare an improvised explosive device," King said. It was not clear how powerful a bomb made with the material would have been.


That would of made a lot of anti-personnel bombs. Nice catch


Jalalabad is about 100km east of the capital, Kabul, near the border with Pakistan.


No doubt the source of the explosives and ball bearings


Meanwhile, attackers fired a single rocket at a US base in the eastern town of Khost, King said. Nobody was injured in the Saturday night attack. The rocket landed several hundred metres from the base perimeter. US bases in Afghanistan are attacked several times a week, usually with crude rockets set off by remote control or timers. The rockets rarely hit their targets and damage is minimal.


One of these days they are going to get lucky.
Posted by: Steve || 01/13/2003 02:17 pm || Comments || Link || E-Mail|| [383 views] Top|| File under:
Tape-Recorder Bomb Kills 2 in Afghanistan
An electronics repairman in northern Afghanistan and his friend were killed by a bomb in a tape recorder that exploded when batteries were inserted into the device, a regional military commander said Monday. An unidentified man left the tape recorder at the shop in the city of Balkh on Saturday, saying he would return later, said Gen. Abdul Sabor, a top lieutenant to local warlord Abdul Rashid Dostum. When the man didn't return, the repairman inserted batteries, setting off the blast. Sabor said investigators suspected the bomb was intended for someone else.


As a electronics repairman myself, I disagree. They dropped off the recorder at a repairshop to be fixed. The first thing a repairman would do is to power up the device to see what was wrong. Wire the detonator directly to the battery compartment, and you kill the poor guy just trying to earn a living.


Police were looking for witnesses who might be able to identify the man who delivered the tape recorder, he said. Music shops have also been attacked in parts of eastern and southern Afghanistan by unknown assailants, although no deaths have been reported in such incidents. The Taliban banned music during their rule as part of their severe interpretation of Islam.


Attack the music shops, the shops that sell recorders, and now the guys that fix the recorders. Seems easy to follow the logic to me. Of course, I'm not a Afgan cop.
Posted by: Steve || 01/13/2003 11:11 am || Comments || Link || E-Mail|| [284 views] Top|| File under:
Secret Army of Doom claims 50 attacks...
The group calling itself the "Secret Army of Muslim Mujahideen" has said that it carried out at least 50 attacks in Afghanistan, according to pamphlets distributed on Sunday in the Pakistani city of Peshawar. The pamphlet, written in Pashto, was distributed in and around Peshawar, which lies close to the border with Afghanistan, as reported by the Afghan Islamic Press (AIP) agency, based in Pakistan.


But it's not in Afghanistan, y'see? It's where the Pak war against Afghanistan is being run from...


The previously unknown ''Secret Army'' of Muslim Mujahideen claimed of attacks in Kabul, Kandahar, Khost, Paktia, Nangarhar and Paktika, on U.S. invaders and bases concentrated near the eastern Afghan border.


It is not "previously unknown." Hek announced it back in August or September. It's just that it's easily forgettable, since it doesn't accomplish much except an occasional boom in a vacant lot...


The pamphlet mentioned the two bomb attacks near the U.S. embassy in Kabul, a rocket attack on the so called peacekeeping headquarters, an explosion near the Russian mission, a bomb near a U.N. guesthouse, a rocket attack on Bagram air base and a blast on a U.S. base near a house in Kandahar belonging to Mullah Mohammad Omar. The pamphlet ended with a pledge to continue attacks on the invading foreign armies, mainly U.S. crusader forces.
All have been ineffectual pseudomilitary masturbation — play-acting at jihad...
Previous pamphlets and posters have also been distributed over the last year near the Afghan-Pakistan border. On Saturday in the Afghan border town of Spin Boldak pamphlets were postered warning those who supported the US puppet Karzai.
The usual bullying tactics. It's pretty obvious by now that the "jihad" is being run from Pakland, while the Karzai regime is slowly running the worst of the bad guys out of town. Peshawar and Quetta are where the losers congregate to plot dire revenge.
Meanwhile three rockets were fired at a military base of the US-led crusader forces in southern Afghanistan on Sunday. On Saturday night, a rocket was also fired at the same military base from east of Khost city, capital of the province. According to radio liberty, the crusader forces had recently seized six rockets from the border area near the place where the rockets were launched. It was found that the names of Abu Zubeda and Abu Abdullah were written on the shells of those rockets, a local security officer said, but this has yet to be confirmed.


"Abu Abdullah" is one of Binny's aliases. Zubaydah's in Guantanamo or Norfolk or wherever they keep the head cheeses we've caught. I doubt if they were outside Khost, signing their names to a couple rockets with timers.
Posted by: Fred Pruitt || 01/13/2003 10:06 am || Comments || Link || E-Mail|| [306 views] Top|| File under:
Fatwa brands Afghan president infidel
Hayatullah Khan for Daily Times (Pakistan)
The Taliban movement on Saturday issued a fatwa calling Afghan President Hamid Karzai, an 'infidel' and urging Muslims to wage war against the friends of 'non-Muslims'.


They're certainly a disinterested party, aren't they?


The pamphlet, delivered by unidentified men at Daily Times office in Mir Ali, South Waziristan Agency (Pakistan), cited Quranic verses to back the decree. It said Mr Karzai was helping 'non-Muslims' against Muslims and for that reason, he was an 'infidel'. The decree, written in Pashto, stated, "Imams of all four madhahib (schools of law) agree that when a Muslim ruler becomes a shield of infidels against Islam's Mujahideen, he also deserves to be killed." It said, "Anyone who helps the 'infidel' army stands reason to be killed. Having trade relations with such people is also forbidden in Islam." The decree said talking and meeting such people were also forbidden in Islam.


In other words, anyone who doesn't let the Talibs have their way is to be killed...


The decree said Islam talked of stern punishment to those "who do not launch a jihad" against such people. "If Muslims follow God and the Holy Prophet's teachings, they will never be humiliated and will always emerge victorious against enemies," it added.


Like happened in November, 2001...


"The day is not far when the US will be defeated like Russia and Great Britain provided Muslims stay firm in their belief that the only superpower is God and nobody else," the decree said. Thousands of copies of the decree were also distributed inside Afghanistan, an Afghan national told Daily Times.


Bet they were printed in Pakland. Any takers?


Reuters adds: Residents of a town on Afghanistan's southern border with Pakistan and several nearby villages woke on Saturday to posters threatening death to those who support the U S-backed government of President Hamid Karzai. Residents of the border town of Spin Boldak said the posters, in the local Pashto-language, appeared to be the work of supporters of the Taliban militia. "Don't support the pro-American, puppet government of Hamid Karzai," warned one. "You will be responsible for the consequences if you do." Another warned people to stop relatives working for the government and added: "Only infidels collude with this pro-American, puppet regime. Their punishment is death — and death alone."
Even though Hek's been fired, he still has his friends in Baluchistan and the NWFP. If it was me running things — and it's not, so we're all lucky — I'd regard the meddling by the fundos, who now control the gummints of those two areas, as an unfriendly act by Pakland. I'd have strong words for the Pak ambassadors in Washington and Kabul. Very strong words.
Posted by: Fred Pruitt || 01/13/2003 10:08 am || Comments || Link || E-Mail|| [302 views] Top|| File under:
Arabia
Saudi Crown Prince ''convinced'' there won't be US-led war against Iraq
Saudi Crown Prince Abdullah bin Abdul Aziz on Sunday told a group of Arab thinkers and intellectuals he was "convinced" there will be no US-led war against Iraq. "We are seeing fleets and concentrations (of troops) in the region but God is inspiring me and gives me the feeling that there won't be a war," the crown prince said. "This is my conviction and my personal point of view," the crown prince said, cautioning that, "No US official has spoken to me about war."


Really? I could of sworn, never mind


The Saudi crown prince further insisted that "war is in no one's interest", adding that Baghdad was "dear" to his country.
"As you know Iraq is dear to us. Its people are our people, they are a precious part of the Muslim and Arab nation," he said, according to AFP.


Funny, you seemed to have a different opinion in 1991, but please, continue. I'll take notes.


"If the United Nations take, God forbid, the decision to declare war (against Iraq), the Arabs will have only one request, to be given the chance to talk with Iraq about a solution capable of preventing a war," he said.


"If my dear friend Saddam were to step down, I'd be happy to take over as ruler of Iraq. Just in the interest of peace, mind you."
Posted by: Steve || 01/13/2003 12:33 pm || Comments || Link || E-Mail|| [343 views] Top|| File under:
Europe
Neo-Nazi tried over 11 Sept praise
The trial of a leading German neo-Nazi, accused of praising the 11 September attacks on the United States, begins in Hamburg on Monday. Horst Mahler, a leading ideologue of Germany's extreme-right National Democratic Party, stands accused of justifying an illegal act. Among the European allies in the international war against terror, it is arguably more important for Germany than many other countries to prove it is getting tough on extremism. Three out of four pilots that hijacked the planes used in the 11 September attacks once lived in Hamburg, as part of an autonomous al-Qaeda cell. To Germany's embarrassment, their plotting and planning remained undetected.


They've been playing catchup since, with fairly good results


Mr Mahler is not thought to be a member of al-Qaeda, but he is a prominent example of German right-wing extremists who applauded the events of 11 September for destroying what they describe as the common enemy.


HINT = Jews and those who support them.


In an interview on German television shortly after the attacks, Mr Mahler described them as justified warfare. He said the perpetrators had his full sympathy. Germany terrorism experts fear right-wing extremists may join forces with Islamic fundamentalists. The trial of Mr Mahler is seen in Germany as a warning by the authorities to the country's neo-Nazis.


We've seen some of the same support here by the right-wing extremist groups, but our 1st Amendment protects them when all they do is just say they support terrorists. Germany has laws against that type of speech.
Posted by: Steve || 01/13/2003 11:33 am || Comments || Link || E-Mail|| [287 views] Top|| File under:
In-laws held over Paris bomb 'plot'
French police have arrested the former parents-in-law of an airport baggage handler who had explosives and weapons planted in his car in an attempt to frame him. The discovery of the weapons cache at Roissy-Charles de Gaulle airport sparked a major alert, amid fears of a terrorist plot. The baggage handler, Abderazak Besseghir, insisted that he had been set up by his in-laws, who blamed him for the death of his wife in a fire. Last week a former Foreign Legion soldier admitted planting the evidence in Mr Besseghir's car. On Monday, Mr Besseghir's former father- and mother-in-law were also detained, said police sources.


Yep. That'un was pretty nasty. I do hope Maw and Paw manage to "fall down the stairs" at the local cop shop...
Posted by: Fred Pruitt || 01/13/2003 10:56 am || Comments || Link || E-Mail|| [288 views] Top|| File under:
Six held over ricin find
Six people are being questioned by anti-terrorist detectives involved in the investigation into the London ricin poison find. The five men and a woman were arrested in Dorset yesterday after a swoop on premises in Bournemouth. The search was carried out by detectives from the Metropolitan and Dorset police forces.


This is six more...


Four men appeared before magistrates today charged with terrorism offences after police found a "small amount" of the poison - to which there is no known antidote - in a raid on the London flat by Scotland Yard's anti-terrorist branch and MI5 specialists. They are charged under the Terrorism Act 2000 with "possessing articles of value to a terrorist" and involvement in developing or producing "chemical weapons" under the Chemical Weapons Act 1996. The four - part of a group of seven men arrested earlier this week - were appearing at Bow Street Magistrates' Court in central London. Mouloud Feddag, Sidali Feddag, Samir Feddag and Mustapha Taleb, who is 33, face the terrorism and chemical weapons charges. A fifth man, Nasreddine Fekhhadji, was charged with two offences of possessing false documents under the Forgery and Counterfeiting Act. He was also appearing before the court.


When you're caught with the goods, it's hard to lie your way out of it. But they'll try. And defenders will step forward to say what good boys (and girl) they are, how it's all a big mistake, they had to have been set up...
Posted by: Fred Pruitt || 01/13/2003 10:06 am || Comments || Link || E-Mail|| [288 views] Top|| File under:
India-Pakistan
Pakistan Asks For Al Azhar's Fatwa Allowing Bank Interest
The Pakistani government has asked the Egyptian Foreign Ministry to provide it with the text of the fatwa (Islamic ruling) issued by Al Azhar which permits banks' fixed interest rates in addition to the discussions which took place inside the Islamic Research Center before the issuing of the fatwa to present it to the Pakistani Supreme Islamic Court. Al Azhar received a letter from the Egyptian Foreign Ministry indicating the interest of the Pakistani government regarding the fatwa because of a problem Pakistan has been facing since the Islamic federal court in Pakistan issued December 1999 a ruling regarding the importance of finding a banking system which does not use fixed interests because it is considered as usury.


"We've shot ourselves in the foot. Can you help us get the bullet out?"


The court gave the government 18 months to carry out this task and this has been further postponed for another year in the middle of year 2001, after several appeals were filed by Pakistani banks. The letter which was sent to the Egyptian Foreign Ministry and which IslamOnline received a copy of on Sunday, January 13, said that the Pakistani press explained that despite the fact that Pakistan does not have to abide by the Al Azhar fatwa, it needs to be considered when looking at annulling or amending the ruling of the Federal Pakistani court.


They prefer the hair-splitting of the learned Egyptian mullahs to the ravings of their local holy men...


The Center issued on November 28, a fatwa allowing Bank's interests and it has also been authorized by Dr. Tantawi, head of Al Azhar, December 4, 2002. The fatwa stated that putting forward money and savings to banks for investments in return for a fixed profit to be given to the money's owner is a form of permissible transaction because there is nothing in the Qur'an or Sunna (prophetic tradition) that bans this form of transaction in which the profit is determined in advance if both sides agree.


Since that's the way banking is done, that sounds reasonable...


However, many Muslim scholars have repeated their opposition to the fatwa and released several fatwas prohibiting banks' interests both before and after Al Azhar allowed it.


A little difference of Islamic opinion here? Wonder which side will order the other killed?


The charging of interest, known as riba, was declared un-Islamic by Pakistan's top Islamic court, the Federal Shari'at Court, in 1991. But the government, led by then-premier Nawaz Sharif, appealed the verdict. Sharif later tried to withdraw his appeal but was not allowed, amid accusations by Islamic parties that he was obstructing Islamization. "It is hereby held that any amount, big or small, over the principal in a contract of loan or debt is riba prohibited by Holy Qur'an, regardless of whether the loan is taken for the purpose of consumption or for some production activity," the Pakistani Supreme Court's decision said at the time. "The present financial system based on interest is against the injunctions of Islam as laid down by the Holy Qur'an and Sunna [traditions of Prophet Mohammad, PBUH]. And in order to bring it in conformity with Shari'a, it has to be subjected to radical changes," it added.


Another example of taking a reasonable principle to unreasonable lengths. Usury, in common usage, refers to exorbitant interest rates — what Big Guido would charge you. Reasonable interest rates are a desirable tool, otherwise you have no banking system, which means you remain an economic backwater. But that's okay. At least you're holy, aren't you?
Posted by: Fred Pruitt || 01/13/2003 10:30 am || Comments || Link || E-Mail|| [433 views] Top|| File under:
Paks scrub border area...
The military forces Sunday conducted operation against suspected al-Qaeda elements in three villages near the border town of Azam Warsak in South Waziristan Agency. During more than five-hours house-to-house search operation in the area, the troops headed by Commandant Mohammad Saeed succeeded in arresting a leading tribal elder for possessing an Indian passport and also held three Uzbek women who were later released after preliminary investigation. Troops also recovered arms from a tribesman.


An Indian passport? Wonder where he bought that?


The operation was meant to fish out al-Qaeda and Taliban activists in the region. Early on Sunday, troops arrived at Azam Warsak, the border town between South Waziristan Agency and Paktika province of Afghanistan. The troops also supported by helicopters in house-to-house search operation in Nargasi Keley, Qara Bagh and Sara Ghawara. Boarding on more than 50 vehicles, troops remained in the area for around five hours and later on returned to Wana, headquarter of South Waziristan Agency.


Keeps 'em busy, I guess. Mahmoud the Weasel seems to have called ahead to warn the Bad Guys, so they didn't have to expend any ammunition...
Posted by: Fred Pruitt || 01/13/2003 10:07 am || Comments || Link || E-Mail|| [297 views] Top|| File under:
Aussie arrested for al-Qaeda links in Pakistan
An Australian man suspected of training with the al-Qaeda terrorist network had been detained in Pakistan, Attorney General Daryl Williams said today. Pakistan authorities advised the Australian High Commission in Pakistan last Thursday that the man was detained on January 4 in Karachi. The 29-year-old man was alleged to have trained with al-Qaeda in 2001. "He is believed, according to movement records, to have left Australia in March 2001," Mr Williams said in Adelaide today. "It is alleged that he trained with al-Qaeda in Afghanistan in mid-2001 and for the last year or so has been in Pakistan."
Since being chased out of Afghanistan with the other jihadis...
The man was reportedly in good health and officials from Australia's Department of Foreign Affairs and Trade had informed the man's family of his detention. Except for his age, Mr Williams would not provide any details of the man, including which state he came from.


We're left to wonder if he's a South Asian or Arab immigrant, or a domestic convert...


Mr Williams said the man had been detained under Pakistan's national security legislation. "At this stage he has not been charged to our knowledge, it may well be that he is charged under Pakistan law. He is in the same sort of position as anyone else would be who commits a breach of the law in a country in which they are a resident or present."


"We'll bring him cigarettes and soap while he's in jug, but other than that, he's on his own. Since it's Pakland, and he's got a turban, he shouldn't be in there long..."


Mr Williams said the man had been sought by Australian law enforcement and intelligence agencies in Pakistan over the past year. "Through his family, the Australian authorities had been seeking to have the man contact the Australian High Commission in Islamabad but he did not do so," he said.


He just didn't want to talk about it...


The man is the third Australian to be detained on suspicion of having al-Qaeda links. Adelaide man David Hicks was captured fighting for the Taliban in Afghanistan in November 2001 and Sydney man Mamdouh Habib was detained in Pakistan in early October 2001 before being moved to Egypt and then held in Afghanistan. Both Hicks and Habib have not been charged and have been detained at the United States' Camp X-ray at Guantanamo Bay, Cuba, for more than a year.
Posted by: Fred Pruitt || 01/13/2003 10:37 am || Comments || Link || E-Mail|| [301 views] Top|| File under:
Southeast Asia
Religious Schools Won't Be Banned Nor Funded: Mahathir
The Malaysian Prime Minister said Sunday, January 12, that the government will not ban religious schools, despite their anti-government teaching but will not give any grant or assistance to them. The government could not support the school because they do not teach religion but have instead become political institutions, the Malaysian National News Agency (Bernama) quoted Mahathir Mohammad as saying. "But if they want to carry on spoiling the future of the children, we cannot stop them. We are not going to ask them to spoil the future of the children who will go out hating everything," he told a press conference after performing the ground-breaking for the Universiti Tunku Abdul Rahman (Utar) main campus, Bernama reported.


Let them stew in their hatred and vitriol, but don't support them in the effort — he's not Solomon, but he's not stupid. I'll bet he's keeping a pretty close eye on where their funding does come from, too...
Posted by: Fred Pruitt || 01/13/2003 10:35 am || Comments || Link || E-Mail|| [278 views] Top|| File under:
Middle East
Two IJ's Go Boom!
In a valley near Nablus, Islamic Jihad fugitive Raami Abu Bakr was killed and another activist, Fuad Ahmed, was wounded in an explosion. Ahmed said they were hit by an Israeli missile, but he could not say where it came from. The Israeli military said the two were trying to fire a shoulder-mounted missile at an army fuel tanker, but it blew up.


Homemade missle? Boobytrapped? Or just stupid gunners?
Posted by: Steve || 01/13/2003 03:48 pm || Comments || Link || E-Mail|| [374 views] Top|| File under:
Axis of Evil
Army deploys 6,000 more from Ft. Bragg
About 6,000 soldiers stationed at Fort Bragg, N.C., have received deployment orders over the past few days and will be heading for the Persian Gulf region where they will join a force now estimated total more than 60,000. A brigade combat team from the 82d Airborne Division, elements of the XVIII Airborne Corps Artillery, elements of the 35th Signal Brigade, and elements of the 525th Military Intelligence Brigade -- roughly 5,000 soldiers -- received deployment orders Jan. 12.
Fort Bragg announced the deployment of roughly 1,000 soldiers on Friday. They will be drawn from 1st Corps Support Command, 44th Medical Command, XVIII Airborne Corps Artillery, 18th Aviation Brigade, 101st Chemical Company, and 18th Soldier Support Group. The soldiers will move to the region in support of the "global war on terror," officials at Fort Bragg said. It is largely understood they comprise an important part of any ground force that would wage war on Iraq.
"Fort Bragg and the XVIII Airborne Corps have responded from the outset of the war on terror and we continue to deploy forces to Afghanistan, Central Asia, Southwest Asia and Europe," stated the Corps in a news release Sunday. More than 13,000 soldiers from the XVIII Airborne Corps are already deployed. The United States is expected to mass a ground force of more than 200,000 troops to prosecute any war. A large portion of that will be U.S. Marines. Outgoing Commandant of the Marine Corps Gen. James Jones said last week he expects 65,000 to 75,000 Marines to participate in the war.
Saw another report saying they weren't sure if the 82nd was going to reinforce Afganistan, go through Kuwait, or go through
Turkey into Northern Iraq.
Posted by: Steve || 01/13/2003 03:39 pm || Comments || Link || E-Mail|| [281 views] Top|| File under:
U.S. Warships Eye Eastern Mediterranean for Iraq War Role
ABOARD THE USS HARRY S. TRUMAN, Jan. 12 -- This Nimitz-class aircraft carrier and a dozen other ships in its battle group are raising the profile of the U.S. Navy in the Mediterranean Sea after a lengthy period when it was largely absent following the Sept. 11, 2001, terrorist attacks , said Rear Adm. John Stufflebeem aboard his flotilla's flagship. The renewed Navy presence is significant because it comes as U.S. war planners are eyeing the eastern end of the Mediterranean, off the coasts of Israel and Lebanon, for a possible role in any new war with Iraq. None of the six carriers that fought in the 1991 Persian Gulf War operated in the Mediterranean, but that is likely to be different if another war occurs. During the last war, U.S. aircraft couldn't use Jordanian airspace, but they might receive permission this time. Flying over Israel and Jordan would open a corridor for carrier-based warplanes to speed from the Mediterranean into the western Iraqi desert, a crucial area of concern to the United States and Israel. The Pentagon's war plans call for swift action at the outset of any combat to shut down the ability of the Iraqi military to launch missiles or drone aircraft from western Iraq across Jordan into Israel.
Whether the Truman's aircraft are given that mission is in doubt, said Capt. Michael Groothousen, the commander of the 97,000-ton nuclear-powered ship , the newest carrier in the Navy. "It all depends on how the coalition comes together," he said. From a military perspective, he said, the more points of entry to Iraqi airspace, the better: "You want to hit with power from as many directions as you can."
To boost the U.S. military presence in the region, Stufflebeem has deployed his Norfolk-based battle group: the carrier, a cruiser, a frigate, five destroyers and a group of supply ships and submarines that come and go. "We are spread from the Strait of Gibraltar all the way to the eastern Med," said Capt. M. Stewart O'Bryan, the day-to-day commander of the surface ships in the battle group. "We are showing presence. We are querying ships in the war on terrorism." The Navy is questioning an average of about 50 ships a day in the Mediterranean, he said. Boardings are rare, though. The battle group is also providing escorts to ships in such choke points as the Strait of Gibraltar, where terrorists might attack, O'Bryan said. "There are indications that, like with the episodes with the USS Cole and the French ship [off the coast of Yemen], they may try that in other places in the world," he added.
In a more traditional side to showing the flag, ships from the battle group also are making port calls across the region -- three ships visited Spain and Gibraltar, two visited Turkey, a sixth went to Portugal and Malta and a seventh stopped in Italy.
Exercises with regional navies, neglected over the last 16 months, are resuming. Two ships participated in a joint search-and-rescue exercise last month dubbed "Reliant Mermaid" with Turkey and Israel. A delegation of Turkish officials flew to the Truman over the weekend to meet its commanders. Navy officials said it was a routine visit, but the meet-and-greet came as both the Turkish government and its military have been hesitant about supporting a U.S. military campaign in Iraq.
Two ships in the battle group began a multipurpose exercise Sunday with the Israeli military called "Noble Dina."
Coming up this month is an air-defense exercise with the Israeli military, which could be crucial in keeping Israel out of any war with Iraq. As part of that exercise, two Army Patriot anti-missile batteries have been deployed to Israel and are expected to remain there indefinitely. Stufflebeem said he expected that part of his battle group would participate in the exercise. There also is a possibility that, in the event of war, a U.S. ship with an Aegis system, which can track hundreds of targets simultaneously, would be parked off the Israeli coast to help coordinate anti-missile operations in the region.
Stufflebeem said he hadn't been told what role the Truman or its sister ships would play in a conflict with Iraq. He said he was prepared to operate in the Mediterranean, the Red Sea or the Persian Gulf. "I've got my guys thinking through all the possibilities," he said as an F-14 Tomcat catapulted off the flight deck just a few feet above his head, shaking his suite. "We don't know when we're going to go, or where we're going to go." But whatever orders eventually come down, Groothousen, the Truman's commander, said he was confident that "when the time comes, we'll live up to our namesake -- we'll give 'em hell."

Posted by: Steve || 01/13/2003 03:12 pm || Comments || Link || E-Mail|| [447 views] Top|| File under:
Gun running to Iraq from SA probed
Western Cape police are investigating large-scale gun-running to Iraq after detectives discovered a multi-million-dollar "shopping list" for hi-tech military equipment in the Fresnaye home of a Finnish fugitive, the Cape Argus newspaper reported on Monday. The report said the probe had been revealed by a Cape Argus investigation which also established police had not at first reported the explosive November find to national police authorities. When detectives arrested convicted fraudster Sven Peter Fryckman, hunted by the Finnish authorities to serve a jail term, they found documents showing communications between him and an Iraqi. The Iraqi, who had given a Baghdad address, appeared to have placed a detailed order for military equipment. According to a source close to the investigation, the documents in the house also implicated a well known Cape Town lawyer, alleged to have set up front companies to facilitate the purchases. The name of a prominent Somerset West businessman also appeared in the documents.
Both men have been away on holiday over the festive season, but detectives are expected to interview them after their return later this month.


That's very polite, not wanting to interupt their vacation. I'm sure they'll drop by the station when they return


According to an article on the internet quoting Helsinki paper Ilta-Sanomat, Fryckman, a well-known Helsinki businessman, was sentenced in 2000 to 18 months in jail on charges of "aggravated dishonesty by a debtor". According to the report, Fryckman had been involved in a huge share deal scam and generated a large profit which he shifted rapidly out of the reach of the tax authorities. Fryckman fled Finland and hid in South Africa and Zimbabwe.


Scammed investors, moved the proceeds overseas, then skipped.


But when he sneaked back into his home country in 2001 for his father's funeral, he was again arrested.


A loving, stupid con artist


Earlier Fryckman had been sentenced to 30 months in prison for fraud committed in 1994, but the Finnish Supreme Court suspended the sentence pending an appeal.


A career con artist


The report said Fryckman jumped bail and again fled to Cape Town, where he lived a life of luxury until South African police caught him out gambling at the GrandWest Casino last November.


After reading this report, it would not surprise me to find that he was trying to scam Iraq by pretending to supply weapons, taking the cash up front, and then skipping town again. Makes a nice movie plot, however you really don't want to get caught by Saddam if you con him on a weapons deal. He doesn't have a appeals process, unless you count pleading for the pain to stop.
Posted by: Steve || 01/13/2003 02:26 pm || Comments || Link || E-Mail|| [351 views] Top|| File under:
U.N. Experts Want Up to a Year for Iraq Inspections
U.N. arms experts said on Monday they wanted up to a year to complete their inspections in Iraq, even as Washington masses a force in the Gulf that will be ready to wage war within weeks.


Why not, the process has been so effective thus far.


The U.N. inspectors' comments were likely to further fuel an anti-war camp that includes much of the public in Europe and the Middle East, many of their governments, and the Pope, who declared on Monday war would be a "defeat for humanity."


Basically everybody but me.


Inspectors briefed the Security Council last week on the Iraq inspections. "We heard unanimous support from the council members that they were four-square behind us, and we believe that they're willing to give us the time that we need," he said.


The sad truth is that Sammy has succeeded in providing world leaders with an excuse to do nothing. In their mind, Sammy is cooperating and the burden of proof is on the US, not on Iraq as the various resolutions have stated.


"War is the number one destroyer of human rights. We believe that a pre-emptive attack on Iraq is unwise, unnecessary and contradicts American values," said James Jennings, head of the Atlanta-based aid organization Conscience International.


If War is indeed the #1 offender, let's arrest him and try him for crimes against humanity.
Posted by: JAB || 01/13/2003 02:06 pm || Comments || Link || E-Mail|| [342 views] Top|| File under:
Iraq blocks Internet access following American propaganda campaign
Iraq has blocked access to the Internet in response to a US-inspired e-mail campaign calling on military and civilian leaders in Iraq to turn away from President Saddam Hussein, Iraqi sources said Sunday. "There has been a problem for two days but it will work again tomorrow morning," said a worker at a Baghdad Internet cafe. Another cybercafe employee confirmed that the entire capital had been affected. The break in Internet services follows the propaganda campaign launched by Washington in line with the Bush administration's policy of encouraging Iraqi soldiers to oust Saddam themselves or at least lay down their arms in the event of a war. The state-controlled e-mail service is available largely only to a small number of Iraqis, mostly government officials, senior public servants, academics and scientists, AFP said. "If you provide information on weapons of mass destruction or you take steps to hamper their use we will do what is necessary to protect you and protect your families," one of the e-mail messages said.
"Failing to do that will lead to grave personal consequences," it added.


Getting caught replying to this e-mail would lead to much graver personal consequences, I think. First leaflets, now we're spamming their e-mail accounts. I like it.
Posted by: Steve || 01/13/2003 01:59 pm || Comments || Link || E-Mail|| [277 views] Top|| File under:
North Africa
Algerian troops kill 16 militants
Algerian troops killed at least 16 Islamic militants during a sweep in a mountainous region of northeastern Algeria, a newspaper reported Monday. The army launched the operation in the Aures region to hunt down an Islamic rebel group that ambushed a military convoy on Jan. 4, killing 49 soldiers, Liberte newspaper reported. During the sweep, soldiers found weapons that were taken in the ambush, the report said.


Found weapons that the militants took off the dead bodies of their friends. Bet that nobody gets to surrender, or wants to.


Soldiers forced the militants out of their hide-outs, pushing them up into the snowcapped Aures, near the city of Batna, some 440 kilometers east of the capital, the paper added.


This one is personal to them, they'll keep pushing until the bad guys are all feeding the worms.
Posted by: Steve || 01/13/2003 01:48 pm || Comments || Link || E-Mail|| [295 views] Top|| File under:
Caucasus
Production manual for toxic ricin found in Chechnya
A special task force has destroyed a group of rebels led by Aslan Maskhadov in the Gudermes region of Chechnya, Russian presidential aide Sergei Yastrzhembsky told Interfax on Monday. A manual for the production of ricin, a highly toxic substance, was found on one of them, he said. The special services of countries that are cooperating with Russia in the international anti-terror coalition and in non-proliferation efforts have been informed of this discovery, Yastrzhembsky said.
A group of suspected terrorists was previously arrested in Great Britain. According to foreign media reports, the men are believed to have undergone training in Afghanistan, in the Pankisi Gorge, and in Chechnya.


The usual tourist spots for Islamic holy men.


Ricin is a highly toxic substance that comes from castor beans, which are used to make castor oil. Analysts say that ricin cannot be used as a weapon of mass destruction and is most effective on individuals. Nevertheless, memos listing the symptoms of ricin poisoning have been sent to all London hospitals. The extremists are believed to have planned an attack on Russian facilities in Paris, including its embassy, foreign media reports state


Using ricin for assassination attempts on Russians, now wouldn't that be ironic.
Posted by: Steve || 01/13/2003 12:23 pm || Comments || Link || E-Mail|| [275 views] Top|| File under:
Axis of Evil
America Consoles Russia on Iraq, Oil Prices
In their effort to line up Russian support for their campaign against Saddam Hussein, U.S. officials have been assuring Moscow that a postwar Iraq would not flood the world oil market and drive prices down, a senior administration official said last week. The official said the Russians, who depend on oil revenue to run their government, fear that after a change of regimes, Iraq could soon be pumping huge volumes of petroleum. Iraq has the world's second-largest oil reserves, after Saudi Arabia. But U.S. officials recently have convinced Moscow that because of the time needed to develop new oil fields, the flow from Iraq would grow slowly, "in a more evolutionary way," said the senior official, speaking on condition of anonymity.
The comments offered insight into the U.S. government's quiet but energetic effort to build support from Russia, an important ally of Iraq that wields influence on the UN Security Council, where it is one of five permanent members. U.S. officials have been trying for some time to convince Moscow that Russian companies would have a fair shot at winning commercial contracts to redevelop Iraqi oil fields. They have also assured Russia that the United States would take into account Moscow's desire to be repaid for the $8 billion it is owed by Baghdad.
The U.S. official insisted that the Americans were not guaranteeing the Russians that they would use their influence with any post-Hussein regime to hold down the supply of oil from the country. "We're not in a position to offer assurances, much less guarantees," the official said. He said the discussion was only part of a conversation about "the likely direction of the oil market" if Hussein is toppled. The U.S. view on the time it would take to develop new oil projects "had a calming effect" on the Russians, he added. The senior administration official stressed that the Russians are likely to support the United States on the issue of Iraq. Although the U.S. government insists that it will act unilaterally to disarm Iraq, if necessary, it is expected to seek some sort of Security Council approval for military action -- and Russia could play an important role in any debate on use of force.
The official said that although the Russians insisted that the United Nations needs more evidence of Baghdad's banned weapons program to authorize a military campaign, "they don't want to be the odd man out." The Russians "want to be players," both during any phase that leads to Hussein's ouster and in an economic reconstruction, the official said. "So for those reasons, I think they'll be there."


Yup!
Posted by: Steve || 01/13/2003 12:15 pm || Comments || Link || E-Mail|| [295 views] Top|| File under:
Aussie soldiers freeze sperm
Members of Australia's elite Special Air Services (SAS) have started having their sperm frozen ahead of an expected deployment for possible war in Iraq, a newspaper reported on Sunday. Doctors at a Sydney sperm bank told the Sun-Herald newspaper that two SAS commandos had contacted them over the past two weeks after learning of their possible deployment to the Gulf.'It's a bit of insurance so that the option is there if they are incapacitated in some way while they are serving overseas,' Mr Geoff Driscoll of IVF Australia said.


I'll never be able to use the word "incapacitated" again without thinking of frozen SAS sperm. Thanks, guys.
Posted by: Steve || 01/13/2003 12:07 pm || Comments || Link || E-Mail|| [340 views] Top|| File under:
Troop transports to Persian Gulf threatened with attack
Troops and weapons moving toward the Persian Gulf have come under threat of possible attack, according to senior military officials, who said they are more alert than ever to the risks.
Within the past three weeks, U.S. intelligence gathered what officials described as credible evidence of a planned bombing of a passenger airliner contracted to fly troops and freight for the military. To counter what senior commanders call the growing threat of attack on those mobilizing for a possible war with Iraq, the U.S. military has begun for the first time to share classified intelligence warnings directly and quickly with commercial transportation companies ferrying U.S. forces toward the Middle East, the senior officials said. For example, in the case of the suspected bombing plan, the military had intelligence identifying a specific civilian airline company, a specific airport in the United States and a specific date and time of a possible attack, military and intelligence officials said. They refused to discuss details, citing security considerations. Military officials removed from the report details that might have revealed the source of the warning or the methods by which it was gathered. Then, rather than risk any delays from working through domestic law enforcement authorities or federal transportation safety agencies, the military gave the secret threat assessment directly to the private airline company.


Bypassed the FBI and Homeland Security Office, did they? That's going to piss off the pencil pushers. Bravo!


Security officials at the company took pre-emptive steps, including changing the date and time of the flight and the route it followed. A number of other new steps to share intelligence warnings with the private freight and passenger sector -- including a password-protected Web site -- are being formulated at Scott Air Force Base, where the U.S. Transportation Command coordinates the movement of every person and piece of equipment in the armed services.
Gen. John Handy, the Air Force chief of the Transportation Command, said that since the military must rely on planes, trucks, rail cars and ships operated by private carriers, "We do everything we can to keep them well informed." Handy said that even classified reports from the U.S. intelligence community must be made available -- at least in censored form --to the private sector. Part of his job, he said, is to make that happen quickly. "Our request at my level is to keep pressing to share as much as we possibly can," Handy said in an interview at his headquarters.


Nice to hear we still have a few people who know what they are doing.


In case of a full mobilization for war, more than 90 percent of the troops deploying would fly aboard private air carriers contracted by the military, officials say. Commercial rail and trucking companies would help in hauling armored vehicles, fuel and food to domestic ports. The Bush administration, responding to criticism of intelligence failures before the Sept. 11 terrorist attacks, has consciously chipped away at a number of walls that previously separated domestic law enforcement, international intelligence gathering and the armed services.
The Transportation Command plans to establish the restricted-access Web site for 24-hour posting of new intelligence warnings that can be read by freight carriers and the airlines.


Too bad they don't trust the rest of us with this info. We're not all mindless sheep who panic at the slightest warning.


The issue is especially acute as tens of thousands of troops receive orders to deploy toward the Persian Gulf with their weapons and the fuel and munitions to sustain any offensive that President Bush might order against Iraq. Troop movements have accelerated in the past few days, and more are to come, according to Pentagon officials. During the mobilization for the war against Iraq in 1991, the government did not have such significant fears of strikes against transportation hubs or bases in the United States and overseas. Should there be another war with Iraq, officials said, the prospect of such attacks would rise above any of the elevated terrorist threat levels since Sept. 11.

Posted by: Steve || 01/13/2003 11:45 am || Comments || Link || E-Mail|| [328 views] Top|| File under:
East/Subsaharan Africa
Horn 'anti-terror alliance'
The foreign ministers of Ethiopia, Sudan and Yemen say they have established a regional alliance that will attempt to combat terrorism in the Horn of Africa.The announcement came at the end of a two-day meeting in the Sudanese capital, Khartoum.
The foreign minister of Sudan, Mustafa Ismail, said countries in the region needed to be coordinated to fight terrorism.


Since there is no such thing as a secure border in this region, coordination is a must in order to really do anything.


The foreign ministers of the three countries said in a joint statement they would urge their leaders to hold an annual summit. The ministers also said they would get together every six months and they confirmed their next meeting would be in mid-June in the Yemeni capital, Sana'a.


"Meetings, that'll do it! More meetings, and summits!"


The ministers said that the purpose of their regional grouping would be to "combat all forms of terrorism". "We are in need of cooperation to combat terrorism and make our region free of any terrorist elements that destabilise the world's security," Mr Ismail said. A US task force is currently deployed in the Horn of Africa to eradicate terrorist activity in countries like Yemen, Sudan, Ethiopia, Somalia and Eritrea.


The presence of a Marine Task Force next door in Djibouti seems to have gotten their attention.


The force also aims to hunt down operatives of Osama bin Laden's al-Qaeda network. The French news agency AFP reports that Ethiopia, Sudan and Yemen have drawn closer since their respective presidents met in October last year. Earlier this month, Yemen vowed to step up its fight against terrorism after the murder of three US missionaries in December. Since the 11 September 2001 attacks, Yemen has been moving against suspected al-Qaeda members in an attempt to shed its image as a haven for Islamic militants. The US believes many al-Qaeda members went into hiding in Yemen after the collapse of the Taleban in Afghanistan last year.


Yemen seems to have decided which side of history they want to be on. Hope their neighbors follow suit.
Posted by: Steve || 01/13/2003 11:11 am || Comments || Link || E-Mail|| [278 views] Top|| File under:
Middle East
Two Palestinians shot dead in Gaza
Israeli troops have killed two Palestinians as they ran towards a bus of Jewish settlers south of Gaza City, according to the Israeli military sources. Israeli radio described the Palestinians as children, but the military sources said they were young men in their 20s, armed with home-made grenades and a Kalashnikov rifle. They are reported to have thrown grenades at the bus, which was slightly damaged, and no injuries to the passengers have been reported.


''Hey! Hold that bus! We wanna boom it!''
Posted by: Fred Pruitt || 01/13/2003 11:20 am || Comments || Link || E-Mail|| [288 views] Top|| File under:
East/Subsaharan Africa
LRA ready to hang it up?
A rebel leader in Uganda, Joseph Kony, has reportedly expressed interest in having ceasefire talks with the authorities. Mr Kony, the leader of the Lord's Resistance Army, also called for direct talks with President Yoweri Museveni. A member of parliament, Norbert Mao, said that Mr Kony had telephoned him and spoken for more than two hours on Saturday to make fresh proposals to end the conflict in the country.


"Don't kill me. That should do it."


President Museveni has since expressed no objection to dispatching a military delegation to discuss a ceasefire with Mr Kony, but he vowed to pursue the rebels in the meantime, Mr Mao said.


"If I can't catch him, then I guess I'll have to talk to him..."


The LRA has been conducting a campaign of violence in northern Uganda since 1987 to overthrow Mr Museveni's government. Mr Kony said that he had called the MP because he feared an attack against him might be triggered if he rang a direct line to President Museveni, Mr Mao told the Ugandan newspaper New Vision.


The old "bomb the sat phone" trick...


The rebel leader said that he was prepared to have direct talks with Mr Museveni, but only in the presence of a third party mediator of international standing.
Posted by: Fred Pruitt || 01/13/2003 11:09 am || Comments || Link || E-Mail|| [280 views] Top|| File under:
Ivorian rebels sign ceasefire
Ivory Coast rebels have signed a truce with the government to end fighting with the government, at a ceremony in the Togolese capital, Lome. The leaders of two groups of western-based rebels, Gaspard Deli and Felix Doh, verbally agreed to a truce last week but concerns over the safety of their supporters delayed their departure.
"They didn't tell us about those Frenchies when we started this. It's just not fair!"
The signing of peace accords was being overseen by Togolese President Gnassingbe Eyadema on behalf of the 15-nation Economic Community of West African States (Ecowas). The main rebel group - which controls the north - signed a ceasefire with the government in October to end the conflict, which erupted after a failed coup attempt on 19 September. All three rebel groups are due to take part in peace talks in France from Wednesday.


Three groups? I'd guess one out of three might keep any agreement — at the outside. If I was Jaques, I wouldn't pull my troops out yet...
Posted by: Fred Pruitt || 01/13/2003 10:50 am || Comments || Link || E-Mail|| [764 views] Top|| File under:
Axis of Evil
U.S. Strikes Iraq Anti-Ship Missile Site
U.S. warplanes struck an anti-ship missile launcher in southern Iraq Monday, the Pentagon said. The planes used precision-guided weapons to strike the missile launcher near Basra, Iraq's second-largest city, U.S. Central Command said in a statement. The planes struck the missile launcher at about 4:10 a.m. EST Monday because it was a threat to U.S. and coalition naval forces in the northern Persian Gulf, the command said.


No-sail zone?


The strike was in the southern no-fly zone set up to protect Shiite Muslims from Saddam Hussein's military. Iraq calls the zones violations of its sovereignty and frequently tries unsuccessfully to shoot down American warplanes. Before Monday, the last U.S. airstrike on Iraq occurred Friday, when warplanes struck an air defense command and control site near Tallil, about 170 miles southeast of Baghdad, and four communications stations to the south.
We have either;
1. Run out of civilian targets to bomb.
2. Begun clearing the way for the naval invasion
3. Begun making Saddam think we are clearing the way for the naval invasion

Posted by: Steve || 01/13/2003 10:40 am || Comments || Link || E-Mail|| [443 views] Top|| File under:
East/Subsaharan Africa
ZANU-PF sez Bob's not leaving...
Reports that senior officials are making plans for President Robert Mugabe's departure have been denied by Zimbabwe's ruling Zanu-PF party. Opposition leader Morgan Tsvangirai had told the BBC he had been approached with an offer of talks from two of the most powerful figures in the ruling Zanu-PF party. He said, Parliamentary speaker Emmerson Mnangagwa and General Vitalis Zvinavashe, head of the armed forces, had wanted to discuss the possibility of forming a power-sharing government.


Now that it's come out, what're they going to do? Depose the old loon, or kiss his, ummm... ring, and hope he doesn't have them killed?


But Zanu-PF's spokesman Nathan Shamuyarira dismissed the alleged plans for Mr Mugabe's departure - also published in Britain's Times newspaper - as "wishful thinking".


"Nobody told me about it..."


"The British would like to see that happening but it is not going to happen," he told a news conference.


"We'd rather starve."
Posted by: Fred Pruitt || 01/13/2003 10:46 am || Comments || Link || E-Mail|| [287 views] Top|| File under:
Middle East
Orthodox mullah archimandrite sez he's a terrorist...
Spokesman for the Orthodox Church in occupied Jerusalem Archimandrite Attallah Hanna praised Saturday, January 11, the "martyrdom operations", calling on Palestinian Christians and Arabs to do everything in their power to resist the Israeli occupation with every possible means. Receiving a formal delegation from the occupied city of Haifa,


... Haifa's "occupied"? Since 1948, I guess...


Atallah said "those martyrs are the heroes of the nation. We are proud of them and vehemently reject any malicious attempts trying to cast doubt on their work," Al-Quds Press News Agency quoted him as saying. "They are not suicide bombers as some claim and they are not terrorists, rather, they resist occupation and we support martyrdom operations without any kind of reservations no matter what objectors and doubt-casters say about such a heroic kinds of resistance," he said. The Archimandrite, in addition, called for a joint Islamic-Christian action in order to throw a "spanner in war against Iraq," and to liberate all Palestinian territories, pointing out that if the Israeli authorities lifted the house arrest imposed on him and gave him back his passports, he would form a Christian delegation to go to Iraq to form a human shield against the potential U.S.-led military action on Baghdad.


Sounds good. Give him his passport. Send him to Baghdad. Don't let him back in, assuming he survives — which I suspect he would.


In an exclusive interview with IslamOnline, Attallah asserted his support for the operations, averring that "if the struggle for freedom of peoples is regarded as terrorism, then I am a terrorist."


At least any questions we had on the subject are settled.
Posted by: Fred Pruitt || 01/13/2003 10:17 am || Comments || Link || E-Mail|| [356 views] Top|| File under:
Arafat appeal for pre-election end to violence
A Palestinian attempt to influence the Israeli election campaign with a temporary halt to attacks on civilians gave the Israeli prime minister, Ariel Sharon, a respite from damaging sleaze allegations yesterday. The Palestinian cabinet meeting under Yasser Arafat had appealed to militant groups for "self-restraint" in the run-up to the election in two weeks' time, an attempt to boost the chances of the Labour Party, which is calling for renewed talks with Mr Arafat.
Oh, Yasser! You're so slick!
But the call only embarrassed the Labour Party leader, Amnon Mitzna, who said: "Arafat cannot latch on to internal Israeli affairs, and cannot qualify his opposition to terror with dates." Mr Sharon seized on the proposal as evidence that Mr Arafat was masterminding attacks against Israelis for a political purpose.


If Yasser thinks he'll get a better deal from Labor, what do Israelis think they're going to get?


Mr Sharon told a cabinet meeting: "Killing Israelis a long time before the elections is fine, but once elections are near it is better to stop, only to continue after the elections have been held." The Palestinians have not hidden their preference for the Labour Party leader, who has promised to make an immediate withdrawal from parts of the Gaza Strip still occupied by Israel, and resume negotiations with Mr Arafat - something Mr Sharon has vowed never to do.


That move would leave Bush holding the bag, trying to defend an Israel unwilling to defend herself. That's the problem with multilateralism, isn't it?
Posted by: Fred Pruitt || 01/13/2003 10:07 am || Comments || Link || E-Mail|| [356 views] Top|| File under:
Home Front
Two Afghan nationals arrested in military trespass
Two Afghan nationals were arrested for trespassing on the grounds of the state Division of Military and Naval Affairs complex after driving their car past the guard at the gate in this Albany suburb. After being stopped Friday by Military Police, the pair told officers they were lost, Colonie Police Deputy Chief Steve Heider told the Times Union in Albany. "They drove past the guard shack and an Army tank, but they said they thought the road went through at that location," Heider said. They told authorities they had just stopped and taken care of a mandatory registration of foreign nationals at the nearby Immigrant and Naturalization Service Office and were trying to take a shortcut to avoid traffic. Colonie police were summoned and arrested Mirwais Ullah, 18, of Albany, and passenger Ahmed Muzzamil Seraj, 16, of Colonie, Heider said. Both were charged with misdemeanor third-degree criminal trespass. Ullah faces an additional felony charge of possession of a forged instrument for showing officers a state Department of Motor Vehicles learner's permit that had been altered, he said.


If they were that clumsy, it's entirely likely they're innocent. But they just can't seem to control that instinct to alter any document they lay hands on...
Posted by: Fred Pruitt || 01/13/2003 10:07 am || Comments || Link || E-Mail|| [353 views] Top|| File under:
Caucasus
Chechen mujahideen kill nine Russian troops in Grozny
Kavkaz Center
Mujahideen fired on a military convoy in Chechnya's capital, killing nine Russian servicemen, an official said Friday, while election officials began planning for a referendum that the Kremlin hopes will push this war-ravaged republic toward stability. In the last 24 hours, 15 servicemen have been killed and 11 wounded in rebel attacks in Chechnya, an official in the Moscow-backed Chechen administration said on condition of anonymity. Nine of the soldiers died when their convoy came under Mujahideen fire Thursday in Jokhar (Grozny), the capital. Two Mujahideen were killed in the fighting, and three more Russian servicemen were wounded. Troops sealed off all roads leading into and out of one of Chechnya's largest towns, Argun, on Friday and detained 54 people suspected of collaborating with the rebels, the official said. More than 100 suspects were taken into custody in Jokhar and three other towns.
Maskhodov's apparently pushing the level of violence prior to the referendum. It's the same tactics the jihadis used in Kashmir...
The violence comes as Moscow ploughs ahead with a constituional referendum opposed by the rebels and the population. About 530,000 Chechen residents and 38,000 federal troops permanently stationed in Chechnya will be eligible to vote in the March 26 constitutional referendum, said Alexander Veshnyakov, chairman of Russia's Central Election Commission. ''We will do all that is possible to create the conditions for a democratic and free vote'', Veshnyakov said. Chechens must be able to ''cast their vote freely, with no one prosecuting them for participating or for not participating,'' he said.


The next step will be for the Maskhadov thugs to order the populace not to vote, and assure them they'll be killed if they do. This is Islamic democracy in action...


Violence is still part of daily life in Chechnya, and many Chechens and human rights advocates have argued that the referendum will be a farce without first establishing peace.


So if the Maskhadov thugs and their Arab controllers won't ever, ever, under any circumstances, allow peace, then there can't ever, ever, be a referendum, right? Puts the control of events with them, doesn't it?
Posted by: Fred Pruitt || 01/13/2003 10:06 am || Comments || Link || E-Mail|| [285 views] Top|| File under:
Axis of Evil
Turkish premier predicts Iraq war will be averted
Tehran Times
Turkish Prime Minister Abdullah Gul said on Sunday that the outbreak of war on Iraq is unlikely. Premier Gul told reporters even U.S. President George W. Bush prefers a diplomatic solution to the Iraqi crisis.


At this point, he's hoping to scare Sammy out of office. I don't think that'll work, and if it did, it would raise further problems that we'll have to clean up ten years from now...


Gul said his tour to the regional countries is aimed at finding a peaceful solution to the problem and even the United Nations Secretary General Kofi Annan and U.S. Secretary of State Colin Powell believe that the Iraqi crisis should be settled through peaceful means. Referring to the fact that Turkey insists on the territorial integrity of Iraq, Gul rejected reports that Turkey is reasserting claims dating back to the Ottoman Empire over the oil-rich Iraqi regions of Kirkuk and Mosul. The claims were attributed to Foreign Minister in the English newspaper, the Daily Telegraph. Yasar Yakis said he was "examining treaties from the early 20th century to see whether Turkey had a claim to the oil fields of the Mosul and Kirkuk provinces, which the Turks ruled during the Ottoman Times."


Becoming an oil producer would help the Turkish economy along...
Posted by: Fred Pruitt || 01/13/2003 10:06 am || Comments || Link || E-Mail|| [336 views] Top|| File under:
Who's in the News
34
[untagged]
Bookmark
E-Mail Me
The Classics
The O Club
Rantburg Store
The Bloids
The Never-ending Story
Thugburg
Gulf War I
The Way We Were
Bio
Merry-Go-Blog
Hair Through the Ages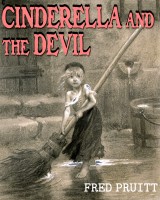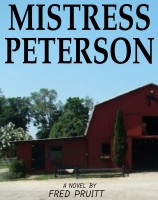 On Sale now!


A multi-volume chronology and reference guide set detailing three years of the Mexican Drug War between 2010 and 2012.

Rantburg.com and borderlandbeat.com correspondent and author Chris Covert presents his first non-fiction work detailing the drug and gang related violence in Mexico.

Chris gives us Mexican press dispatches of drug and gang war violence over three years, presented in a multi volume set intended to chronicle the death, violence and mayhem which has dominated Mexico for six years.
Click here for more information


Meet the Mods
In no particular order...


Steve White
Seafarious
Pappy
lotp
Scooter McGruder
john frum
tu3031
badanov
sherry
ryuge
GolfBravoUSMC
Bright Pebbles
trailing wife
Gloria
Fred
Besoeker
Glenmore
Frank G
3dc
Skidmark
Alaska Paul



Better than the average link...



Rantburg was assembled from recycled algorithms in the United States of America. No trees were destroyed in the production of this weblog. We did hurt some, though. Sorry.
34.204.168.209