Afghanistan
Afghans to Launch Martyr Operations Against U.S. Troops
Two Afghan groups announced unleashing martyr operations against American forces in the southern east provinces of Afghanistan. Citing that the two groups are unknown, some observers said the announcement was part of a psychological war against the American military presence in Afghanistan.


More likely posturing and face-making by groups the Pak fundos are trying to set up. They're still cheesed that Afghanistan isn't an Islamic paradise anymore...


In a statement, a copy of which was obtained by IslamOnline Tuesday, January 14, Salah El-Deen Movement exhorted the Afghan people to declare Jihad against foreign troops in Afghanistan.
Oh, golly! Has anybody ever suggested such a thing before?
Jihad against American forces has become a duty to all Muslims just like prayers and fasting, said the statement circulated among residents in east and southern Afghanistan. "Muslims should defy international atheism because Jews and Christians, championed by Washington, are united against the Islamic Ummah," stressed the statement. It lashed out at the Afghan government, accusing it of being a proxy installed by the enemies without the approval of the Afghan people.
'Course, they did seem pretty happy at the time...
The Afghan people should restart to armed jihad in defense of religion, honor and nation, stressed the statement.


Apparently the guys in charge of such things don't think they've suffered enough yet...


Meanwhile, the Pakistani Wahda newspaper reported Tuesday that Salah El-Deen movement and the people of Sunnah and Jihad organization had declared Jihad against the American forces in Afghanistan though leaflets circulated in Pakita, Khost and border areas. The two groups said they trained 300 Afghan young people to carry out martyr operations against American forces, said the paper.
Significantly, this training was reputed to have taken place in Pakistan...
The People of Sunnah and Jihad organization groups Arab and Uzbek young people under the command of Mohammad Taher Baldash, the right hand of Uzbek commander Goama Namnagi who was killed in the American bombardment of a northern Afghan province last year, according to the Pakistani paper.


They're referring to Juma Namangani, who decided to take a little nap in the dirt last November. He got bombed at the same meeting where Mohammad Atef departed this vale of tears. Juma was military commander of the Uzbekistan Islamic Movement, a wholly-owned al-Qaeda subsidiary.


Speaking to IslamOnline, Mutiullah Tayeb, a well known expert in Afghan affairs, said the aforementioned statements on carrying martyr operations against American forces would be questioned by some. Some people would consider such statements as merely a media war propagated by specific individuals and unknown groups, he added. "These statements and the new groups that emerge every day are part of a media war against the American presence in Afghanistan and the region," said the expert. Among the parties that benefit from such statements are Taliban, Al-Qaeda and Gulbuddin Hekmatyar.
All the lo-o-o-o-o-osers in Afghanistan, in fact...
Such statements aim at maintaining the spirit of resistance and laying pressures on the Afghan government to adopt a more flexible approach with provinces from where such statements emerge, Tayeb said. Other parties exploit such indications of anti-American sentiments to secure more support and aid from the United States, he said, coming short of naming any of these parties.


That's implying, and I should have thought of this myself, that at least some of the agitation in the area's inspired by the Pak government, rather than by the fundo parties, for the purpose of grabbing a few more Merkin dollars in aid...


In a related development, the Peshawar-based the Afghan Islamic Press (AIP) reported receiving to statements be fax from Al-Taliban and the Sincere Mujaheedine organization and the Muslim Youths Society.


Fundo organizations are popping out of the woodwork lately, aren't they? Despite my suspicions of the Pak government, I still put it down to the Qazi and Fazl boys having taken over in NWFP and Baluchistan. They're now trying to expand west, into the rest of what they see as Pashtunistan...


The Taliban and the Sincere Mujaheedin organization called on Afghan merchants to stop delivering oil and food supplies to the American forces in Afghanistan, said the AIP. "Whoever will continue to deliver such stuff (to the Americans) will be shot to death," said the organization statement, branding as "haram" fueling American war planes and tanks which kill innocent Muslims.


Not too sure how much jet fuel we buy in the market at Kabul... I don't think it's much, though.


The organization claimed in its statements that mujaheedin put ablaze two fuel containers delivering fuel to the American troops last week. "We have taken necessary preparations to destroy and burn fuel containers delivering fuel to the enemy," said the statement.


They'll keep trying, anyway. And every time their agents get caught, they'll continue to whine and cry and protest their innocence...


On its part, Muslim Youths Society stressed that those who betrayed the people and the nation be collaborating with the Americans have no right in Afghanistan and should not even call themselves Afghan. "They will be treated as enemies according to the Islamic Shariah and the Afghan law," said the statement.


"Yar! We'll kill 'em all, just like we used to..."


"The treaties concluded by those traitors with Islamic and atheist countries have no legal ground to the Muslim Afghan people," it added. The statement urged wealthy people not to invest their money in Afghanistan.


Actually, it looks like a better investment than it did a year ago. But as we see, the Paks are working on depreciating it...
Posted by: Fred Pruitt || 01/14/2003 02:22 pm || Comments || Link || E-Mail|| [265 views] Top|| File under:
Taliban Regrouping in South Afghanistan
Remnants of Afghanistan ousted Taliban regime have begun regrouping near the southern border with Pakistan, Afghan officials said on Tuesday. Obaidullah, security chief of the southern border town of Spin Boldak, said minor clashes had been reported recently between Afghan forces and suspected members of the Taliban. He said small groups of Taliban fighters, led by local commander Hafiz Abdur Rahim, were operating in Kandahar, the former stronghold of the radical Islamic militia, and other southern provinces. "They are trying to persuade people to join a jihad. They carry out guerrilla activities in these areas and then flee to Pakistan," he told Reuters.


Running back to their protected areas. This will keep happening until those areas are cleaned out.


Afghan officials said last week that four people had been killed and one wounded in an armed clash between Afghan forces and Taliban fighters in southern Afghanistan. Two Taliban fighters were arrested after the firefight. The Taliban's resurgence in the border regions comes despite the presence in Afghanistan of thousands of U.S.-led foreign troops pursuing the war on terror.


SEE: protected area - Pakistan


The Taliban regime was overthrown in late 2001 when the United States pounded Afghanistan with massive air strikes as part of its campaign against the al Qaeda network of Osama bin Laden.
Many Taliban fighters took refuge in the rugged borderlands with Pakistan. In recent days posters and pamphlets have appeared in border villages calling for a jihad against foreign troops. Residents of Spin Boldak said last week that posters threatening death to anyone who supported the U.S.-backed government of President Hamid Karzai appeared to be the work of Taliban supporters. Khalid Pashtoon, a spokesman for Kandahar governor Gul Agha Sherzai, told Reuters there was still a risk of militant attacks in the southern region. "We have put our forces on alert because of the risks of attacks on foreign forces," he said. But Fazal Deen Agha, a senior security official in Spin Boldak, said the Afghan government would not let the ousted Taliban become a real threat. "There are clear indications of Taliban presence in the region. But Afghan people don't support them," he said. "We will continue our hunt against the Taliban."


Open season, no bag limit. Bounty paid for head vermin, also for vermin heads.
Posted by: Steve || 01/14/2003 10:34 am || Comments || Link || E-Mail|| [325 views] Top|| File under:
Europe
Policeman killed during terror raid
A police officer has been stabbed to death and four others have been injured during a counter terrorism operation in Manchester.
Police were trying to arrest a man in an operation linked to the discovery of the deadly poison ricin in London last week when they were attacked.

The 40-year-old plain-clothed special branch officer was stabbed in the chest and died soon afterwards in hospital.

Three suspects were arrested at the upper floor flat in Crumpsall, in the north of the city, just before 1800 GMT on Tuesday.

One is being questioned on suspicion of murder.

Prime Minister Tony Blair and Home Secretary David Blunkett have condemned the killing.

Of the four other officers injured, three were stabbed and one suffered a broken ankle, but their injuries are not believed to be life threatening.

Chief Constable Michael Todd, from Greater Manchester Police, told BBC News that, during the course of the search, one of the suspects had got free and had managed to equip himself with a kitchen knife.

He said: "He attempted to attack the officers.

"The special branch officers who did not have vests on, because they were there to gather intelligence, went to assist.

"Three were stabbed and sadly a 40-year-old father of three has died as a result of that."

Sad tributes

Mr Todd said the raid was "in connection" with the ricin investigation but stressed there was no suggestion of ricin on the premises.

Forensic experts are at the scene

The operation was led by a number of officers from the tactical aid unit, who were wearing protective equipment, supported by special branch officers.

They had been inside the flat for around an hour when the incident took place.

Assistant Chief Constable Alan Green paid tribute to the detective constable who died and has not yet been named.

"We have lost a colleague and many people have lost a friend,"he said.

"Our hearts go out to the family and friends of the officer who has been killed".

The three arrested men are thought to be of North African origin.

One was arrested under the Terrorism Act 2000 and two others under post 11 September anti-terrorist legislation.
One of the men is being transferred to a central London police station where he will be interviewed by Metropolitan police anti-terrorist branch officers.

Prime Minister Tony Blair said: "It is an appalling tragedy and wicked in the extreme."

Home Secretary David Blunkett added: "My thoughts are with all of those injured and my deepest condolences go out to the families of the officer who was killed".

The four officers in hospital are aged between 34 and 42.

The junction of Crumpsall Lane and Middleton Road has been closed to traffic.
Posted by: Guest reader || 01/14/2003 06:33 pm || Comments || Link || E-Mail|| [321 views] Top|| File under:
Dutch deport 'Islamic militant'
The Dutch Government has deported an Iraqi Kurd suspected of being the leader of an Iraqi-based militant Islamic group with links to al-Qaeda. The Justice Ministry in The Hague said it had decided to expel Mullah Krekar to Norway rather than extradite him to Jordan, where he is wanted for questioning over his alleged involvement in heroin trading. The ministry said the Jordanians had failed to make a strong enough case for the Mullah to be handed over. Mullah Krekar - whose real name is Najm Faraj Ahmad - was arrested at Amsterdam's Schiphol airport in September as he travelled to Norway, where he has had refugee status since 1991.


The Dutch were told he was coming, so they were forced to pick him up. He's a hot potato they have now tossed back to Norway.


"Confronted with the probability that the extradition request by Jordan for trade in heroin would not be granted and Krekar would have to be released, the minister chose to expel him to Norway," the justice ministry said in a statement.
A Norwegian minister, Erna Solberg, said his case was being reviewed to determine whether he should be allowed to stay in Norway.


"Thanks for nothing, Amsterdam. What'd we do to you?"


But there was no attempt to arrest him when he flew into Oslo airport in a specially chartered jet on Monday. "At this moment he is a free man," one of Mullah Krekar's lawyers told the Dutch news agency ANP. Mullah Krekar was met by a lawyer and his wife and brother - who moved to Norway, along with his children, under a family reunification programme for refugees.
His lawyers claim that the Jordanian drug allegation is a trumped up charge, fabricated as a pretext for an extradition request made as a favour to the United States.


"Lies, all lies"


Mullah Krekar is suspected of being the leader of Ansar al-Islam, or the Supporters of Islam - a staunchly anti-American, Islamist group.


He'll fit right in with the neighbors


Among the charges laid at Ansar al-Islam's door are claims that it is connected to Osama Bin Laden's al-Qaeda network, or Iraqi leader Saddam Hussein, and has been involved in testing chemical weapons.


I'll take all of the above for $200, Alex


Mullah Krekar denies the allegations, especially that he is linked to Saddam Hussein, whom he calls an enemy of the Kurdish people.


Norway should threaten to send him to Turkey and let them give him to the Kurdish people. Bet Jordan will look real good then.
Posted by: Steve || 01/14/2003 01:04 pm || Comments || Link || E-Mail|| [249 views] Top|| File under:
Bosnian court wants NATO to hand over Al Qaeda suspect
Bosnia's top human rights court said yesterday that NATO troops should turn over to Bosnian authorities a suspect accused of having links to Osama bin Laden's Al Qaeda network, citing provisions of the European human rights convention. Sabahudin Fijuljanin, a Muslim living in the northeastern village of Gornja Maoca, has been held at a NATO base in the nearby town of Tuzla since his arrest in October on suspicion of spying and of having ties to Al Qaeda. In a ruling issued yesterday, Bosnia's Human Rights Chamber said authorities from Bosnia's Muslim-Croat part must formally request from SFOR troops that they «immediately place» the suspect in their custody.


Depends on what they want to do with him once they've got him, of course. I forget... Is there a word for "gratitude" in Bosnian? since the demand comes from the "human rights court," I'd guess there isn't.
Posted by: Fred Pruitt || 01/14/2003 12:21 pm || Comments || Link || E-Mail|| [241 views] Top|| File under:
London Police Deny Terror Arrest Reports
Police dropped terrorism allegations against six people Tuesday and denied news media reports linking them to an alleged plot to use the deadly poison ricin.


Oops!


Instead, police were investigating whether the six suspects, arrested Monday in the southern England town of Bournemouth, had participated in a terrorism-related hoax and broken immigration laws.


Oh, well, then it's OK to arrest them. Please continue.


Police declined to specify the nature of the possible hoax but said it was unrelated to an anti-terrorist raid that last week uncovered traces of ricin in a London apartment.


Just your average terror hoax conducted by idiots.
Posted by: Steve || 01/14/2003 10:46 am || Comments || Link || E-Mail|| [247 views] Top|| File under:
India-Pakistan
MMA Rally Attacked
Source: The News (Pakistan)
An MMA rally, led by Qazi Hussain Ahmed in connection with the January 15 by-election in Karachi, was attacked in Karachi's Orangi Town on Sunday.


No! Really? Pray, tell on...


The rally was passing near Orangi's Gaddafi Chowk when armed men attacked the MMA activists with hockey sticks while a number of attackers pelted the rally's participants and their vehicles with stones. At least 15 people were injured and several vehicles were damaged. The injured were shifted to Abbasi Shaheed and Qatar Hospitals where their conditions were said to be stable.
Hockey sticks? They attacked Qazi's thugs with hockey sticks?
An MMA spokesman alleged that the Muttahida Qaumi Movement's (MQM) activists had attacked the MMA workers. However, he said such tactics had not stopped MMA leader Qazi Hussain Ahmed and his companions from addressing the remaining election programmes planned for the day. An MQM leader denied the MMA's charges and said, "The MQM workers and leaders are careful to avoid serious clashes with the clergy."


"A few busted heads? Hell, this is Karachi we're talkin' about. That ain't serious at all!"
Posted by: Fred Pruitt || 01/14/2003 12:42 pm || Comments || Link || E-Mail|| [312 views] Top|| File under:
More FBI Raids, Arrests of Al-Qaida Suspects
Jihad Unspun
Just over a week ago, the FBI and Pakistani law enforcement agencies arrested two Arab fighters, Abu Hamza and Abu Umer from Gulshan-I-Maymar in Karachi, Pakistan. These arrests have fueled further siege and search operations, as well as the arrests of several other Pakistani and Arab suspects. Well placed law enforcement sources maintain that FBI operators who interrogated the arrested Arab fighters reached the conclusion that several Arabs who retreated from Afghanistan have taken refuge in Karachi. Although there is said to be a few Al-Qaida members among these, most had no relationship with Al-Qaida and had gone to Afghanistan only for the sake of Jihad to fight against the US invasion.
Interesting, the way they niggle that point. They had no relationship with al-Qaeda, but they went to Afghanistan as part of the Master Race, to fight jihad against the hated Merkins. They weren't Talibs, though. To me, that makes them Binny's foot soldiers. I'll agree that many are likely nothing but cannon fodder, but I won't agree that they had nothing to do with Qaeda.
Initially, Pakistani law enforcement agencies felt that both Abu Umar and Abu Hamza were Arab fighters who fought against the USA in Afghanistan and when the Taliban retreated, took refuge in Pakistan. FBI operators however suspected Abu Umar of having strong ties to Al-Qaida as he was fully equipped with a Satellite phone and thousands of US dollars.
Usually a pretty fair indication, isn't it? He could afford to go home, if he had thousands of dollars, but he didn't. That implies he either had something to do in Pakland, or he just thought it was such a nice Islamic paradise — life so serene, the people so friendly! — that he'd retire there. I have my suspicions as to which it is.
Sources said that on intelligence obtained from Abu Umar, the FBI conducted several raids in several parts of the city on Saturday, arresting three Pakistanis and two more Arabs. The identities of these individuals are still unknown. On Monday, two other Arabs, Abu Huraira and Abu Mohsin, were also arrested near the airport in Karachi.
That's why they call it a terror network. All the members are tied together. It's like meeting a Shriner. Once you've met one, you can eventually meet them all, because they introduce each other...
JUS has learned that the real estate agent who arranged the lease on the property where Ramzi Binul Shibh is said to have been arrested is the same individual who also arranged the lease on the property in Gulshan-I-Maymar where Abu Umar and Abu Hamza were arrested. The agent, identified as Noor Alam, has disappeared.


Oh, how mysterious! I wonder where he may be?
Posted by: Fred Pruitt || 01/14/2003 12:37 pm || Comments || Link || E-Mail|| [242 views] Top|| File under:
Southeast Asia
When Chickens Attack!!
ZAMBOANGA, Philippines - A rooster about to be set loose for a bout in a crowded cockfighting arena attacked its handler with the razor-sharp steel spikes strapped to its legs, killing the stunned man, police said Tuesday. The gaffs hit the man's thigh and groin as the bird made one rapid shuffle, causing him to bleed profusely Sunday before a large crowd of shocked spectators, police investigator Johnny Muhajil said.
The man died while being brought to a hospital in Zamboanga, a bustling port city about 530 miles south of Manila, he said.
Cockfighting is an extremely popular gambling sports in the Philippines, especially in rural areas.


PETA will be so proud.






Posted by: Steve || 01/14/2003 10:56 am || Comments || Link || E-Mail|| [310 views] Top|| File under:
Man Confesses Bali Blasts Role
Indonesian police arrested two more suspects in the Bali bombings and one has confessed to playing a major planning and operational role in the Oct. 12 attack that killed 192 people, authorities said Tuesday. Senior police officials said Ali Imron was the "field coordinator" of the blasts and is the younger brother of two suspects arrested soon after the explosions ripped through the resort island's nightclub district.


Three in one family, Mom must be proud


Imron and another suspect identified only as Mubarak were picked up by authorities on a remote Indonesian island on Monday, apparently trying to flee Indonesia. Imron quickly confessed under interrogation, said police Gen. I Made Pastika, who is heading the investigation. "Imron has admitted to being connected with the Bali bombings," Pastika said.


Indo truncheons or is he just so proud of what they did he can't wait to take credit for it?


Imron admitted to driving a minivan packed with explosives to a road junction close to the Sari nightclub, where most of the victims were killed, Pastika said. He then was replaced by a second driver who parked the vehicle outside the club just before detonation, he said.


Being a coordinator, he was too valuable to risk by getting close to the blast zone. Those homemade triggers are tricky.


Pastika said Imron also attended a key meeting in central Java province to plan the bombings. "Therefore his role is very important," Pastika told Jakarta's El-Shinta radio station.


And he's talking too. Nice catch.


Lt. Gen. Erwin Mapaseng, chief of national police detectives, said Imron was the "field coordinator" of the bombings while Mubarak was involved in financing the attacks. He did not elaborate. So far, 17 men have been arrested in the Bali case, including two of Imron's older brothers. The first suspect arrested in the case was his brother Amrozi, who is accused of buying bomb-making materials and the minivan used in the attack. Imron's other brother, Ali Gufron, alias Mukhlas, allegedly helped plan the attack and is believed to be a senior figure in Jemaah Islamiyah, an Islamic group based in Southeast Asia that allegedly is linked to Osama bin Laden's al-Qaida terror network. Foreign governments and some Indonesian officials have blamed Jemaah Islamiyah for the Bali bombings.
The first trials of those accused in the Bali bombing are expected to start in February on the island, police say. The defendants will likely face possible death sentences under an anti-terrorism decree approved last year by President Megawati Sukarnoputri.


They want to get the tourist industry back, so these guys will be fast tracked to death row. Happy, happy, joy, joy.
Posted by: Steve || 01/14/2003 08:54 am || Comments || Link || E-Mail|| [302 views] Top|| File under:
Middle East
Abu Abbas confirms he held talks in Cairo
A Palestinian guerrilla leader who masterminded the 1985 hijacking of an Italian cruise ship was quoted Tuesday as saying he had attended Palestinian talks in Egypt but left after he was informed of a threat on his life.


Now who would want to do that?


The United States has said it asked Egyptian and other Middle Eastern governments if Abu Abbas was in their territory, but Egypt has told Washington he was not in Cairo.


"Who? Never heard of him. He's not here, whoever he is."


Abu Abbas is the leader of the Palestine Liberation Front, which hijacked the cruise ship Achille Lauro in the eastern Mediterranean in 1985. A disabled elderly American, Leon Klinghoffer, was killed in the operation.


Murdered, and his body dumped over the side in his wheelchair.


Abbas told the London-based Asharq al-Awsat newspaper that he had joined talks in Egypt attended by key Palestinian factions on an end to Palestinian attacks on Israeli civilians, but had left after a few days. "I was told there was U.S. pressure and fears over my personal security but I did not understand what the source of this threat on my life was," he said.
The United States had told Egyptian authorities it might want to pursue a court case against Abu Abbas. "There is no legal justification to resume chasing me after the American justice minister closed the case in 1996 and I have been moving freely since," Abu Abbas said, accusing Israel and the United States of trying to scuttle the Palestinian talks.


Ah, Abu, there's no statue of limitations for murder. And I'm quite sure there is a open file on you, somewhere.


He blamed Israeli Prime Minister Ariel Sharon for renewed American attention in his case. "Sharon is targeting me...to realize quick electoral gains and he is looking for a Palestinian target to stop the dramatic drop in his popularity," he said.


Hell, yes! If Sharon could bag you and put you in front of a Israeli court, I'm sure that would pick up a few votes. It would not be bad for Bush's ratings either. Oh, and Egypt, we will remember this as well.
Posted by: Steve || 01/14/2003 01:56 pm || Comments || Link || E-Mail|| [247 views] Top|| File under:
Hamas gets RPG launchers, develops advanced version of Qassam rockets
The Palestinian resistance group Hamas said Tuesday it has received a large number of rocket-propelled grenade launchers and has produced a new batch of an advanced version of its Qassam rockets. The group said the acquisitions were "in the framework of qualitative advances in confronting the Zionist enemy." The announcement did not mention the source of the RPG launchers for firing light, armor-piercing weapons capable of knocking out tanks and setting them on fire, or provide details on the Kassam rocket production.


Oh, I bet we can guess where the RPGs came from.


The group first claimed use of an RPG launcher on Dec. 28 near Rafah in which an Israeli logistics armored vehicle was destroyed and two soldiers were seriously wounded.


They didn't get RPGs until last December? I thought everyone in the Middle East had one of these under his bed, next to the AK.


According to AP, Hamas said that "now the enemy realizes the range of these rockets and what they can do."


Yes, they can kill you before you get in RPG range.
Posted by: Steve || 01/14/2003 01:49 pm || Comments || Link || E-Mail|| [311 views] Top|| File under:
International
Colombian hostages used to deliver bombs
LEFTIST rebels in Colombia are now using hostages to unwittingly drive car bombs toward military targets, then detonating the explosives by remote control, authorities have said. "This is the rebels at their most wicked," armed forces chief General Jorge Enrique Mora said today. The army said reports of the new tactic surfaced after one man, Mauricio Avendano, spoke to authorities after he drove one of the bomb-laden cars, but survived the explosion on Saturday.
The rebels reportedly asked him to drive the car to a specific location, promising to release one of his brothers, also being held hostage by the rebels. He claimed he did not know about the explosives in the car. The Revolutionary Armed Forces of Colombia, or FARC, have waged war against a succession of elected governments in the South American country for 38 years, and have frequently used car bombs - and sometimes even donkey bombs - in their attacks.


Donkey bombs? DONKEY BOMBS?


But this is the first time they have been accused of sending hostages unwittingly to their deaths. An army spokeswoman, who spoke on condition of anonymity, said Avendano and his two brothers were kidnapped by the FARC on January 3 as they drove from Bogota to deliver oil field equipment to Arauca state in eastern Colombia. The insurgents directed one of the brothers, Jorge Avendano, to drive a bomb-laden car toward a military checkpoint outside the town of Fortul on Thursday, authorities said. But the bomb exploded before it reached the checkpoint, killing Jorge and three civilian bystanders. The rebels then asked Mauricio Avendano - apparently unaware of his brother's fate - to drive a second car, promising they would free the third brother if he did so, officials said. Mauricio was driving the car toward a military checkpoint in Tame when some of the explosives blew up, injuring Mauricio and a soldier.
Military authorities said Mauricio survived because the entire explosive charge did not detonate.


Lucky man, and bad quality control - bombwise.


Colombian authorities fear the third brother, Rafael, may be used in another car-bomb attack. His sister, Gloria Avendano, appeared on national television today, tearfully begging the FARC to release him.


If this guy had not lived, they would have put this down as a suicide bombing. Wonder how common this is worldwide?
Posted by: Steve || 01/14/2003 01:32 pm || Comments || Link || E-Mail|| [305 views] Top|| File under:
Axis of Evil
Kim Jong Il Club formed in Jordan
An inaugural ceremony of Kim Jong Il Club was held in Amman on January 3. At the ceremony Marwan Sudah, chairman of the Arab Committee for Solidarity with the Korean People and Supporting the Reunification of Korea, was elected the chairman of the club.


Can I have your autograph, Marwan?


Speakers at the ceremony expressed support for the Korean people's cause and denounced the U.S. moves to suffocate the DPRK.


"The enemy of my enemy is... ummm... a lunatic."


A resolution adopted at the ceremony expressed gratitude to the Korean people for their support to the Arab cause and said that the club was formed to introduce the cause and personality of leader Kim Jong Il on the occasion of his birthday February 16 and strengthen the friendly and cultural ties between the peoples of the DPRK and Jordan.
Jordan has its faults, and one of its faults is the large number of people within its borders who are stupidly anti-American.

Now, you can be reasonably anti-American. You can disagree with us on all sorts of things, be they matters of culture, the appropriate degree of involvement of government in the lives of a nation's citizens, our insistence of maintaining our military strength, or our propensity for exporting Kentucky Fried Chicken joints to places where people like to eat fried chicken.

If you're stupidly anti-American, though, you just hate us because... because... well, just because. So as a result of "just because" you form Kim Jong Il clubs, and pretend to hope your country will someday become a Stalinist economic backwater with a big army whose leadership becomes more incoherent with each passing day. That's weird.
Posted by: Fred Pruitt || 01/14/2003 12:12 pm || Comments || Link || E-Mail|| [315 views] Top|| File under:
U.S. urged not to run amuck
If the U.S. evades its responsibility and recklessly challenges the DPRK, the army and people of the DPRK will never miss the chance but certainly make them pay for the blood and turn the stronghold of the enemy into a sea of fire. Rodong Sinmun today says this in a signed commentary.


"Sea of fire" seems a pretty definite threat...


It goes on:
The U.S. reacted to the DPRK's sincere proposal for concluding a non-aggression treaty between the DPRK and the U.S. and its patient efforts for negotiations with the threat of "blockade" and "military punishment". It even instigated the international atomic energy agency to build up a public opinion over the "nuclear program" and internationalized the moves of stifling the DPRK.


How sweet. They noticed...


The DPRK can not sit with folded arms under the prevailing situation where the supreme interests of the state are being seriously encroached upon by the U.S. It is the unshakable revolutionary principle and stand of the DPRK to respond to a hard-line with a super hard-line.


And to a soft-line with a super hard-line...


It has nothing to be afraid of even under the worst situation.


What have they got to lose? They've got nothing now but ammunition...


It is the fighting experience and maxim gained by the DPRK in its more than half-a-century-long confrontation with the U.S. that if all the army and the people unite to fight in a do-or-die spirit against the arrogant U.S. imperialists, they would certainly emerge victorious. The Yankees are well advised to stop running amuck, facing up to the essence of the situation and its consequences.


This is worded in English, but it still makes no sense. Would translating it back into Korean make it coherent?
Posted by: Fred Pruitt || 01/14/2003 12:02 pm || Comments || Link || E-Mail|| [249 views] Top|| File under:
Turkey points its N. Iraq military deployment at
 the Kurds
From DEBKA, so be advised.


The new Turkish government has performed a spectacular about-face with respect to US war plans for Iraq and its post-Saddam aftermath, a large monkey wrench that is bound to throw off Washington's timeline for launching its war offensive against Iraq. This partly explains the pressure building up from Britain and other western powers to postpone the assault.
Ankara's turnaround, as uncovered by DEBKA-Net-Weekly's military and intelligence sources in Washington, Ankara and Tehran, may be a tactical ploy for a better deal with Washington. But in the meantime, it derails almost two years of painstaking formulation work on complicated political and military arrangements for the conduct of the war in North Iraq's Kurdistan.


Turkish elections screwed things up.


Before the war begins, and with Saddam looking on in Baghdad, America's two key partners on its northern front, Turkey and the Kurds, are vying for post-war spoils: control of the government in Baghdad and oil. Bringing them back in line is essential, if the vital northern flank of the American warfront is not to be disabled before and during the conflict. The US will need to keep a weather eye on how its two northern allies are behaving and keep important segments of its army in reserve. Instead of fighting Saddam Hussein, they may be called on to separate the two old enemies.


Kurds vs Turks, Turks vs Kurds.


The US-Turkish deals thrown in disarray by Ankara are:
A. Turkey's war role, hinging on its commitment to open a second front in northern Iraq and leave the Americans free to focus on their drives from Kuwait in the south and Jordan in the west. They are also backing away from making Turkish bases available to the US air force as jumping off points.


They finally agreed to let us inspect their bases this week


B. Turkey's post-war stake in the north Iraq's oilfields and the oil cities of Mosul and Kirkuk, as well as the share-out of oil revenues among the US, the new federal government in Baghdad, Turkey and the Kurds.


Don't forget the Russian factor, as well.


Already, the Turkish army has stepped out of its pre-defined war role. The Turkish 2nd and 3rd Corps, deployed along and across the Iraqi border to take on Iraqi troops, are laying Iraqi Kurdistan to virtual siege, interrupting the flow of imported foodstuffs from Turkey and Kurdish exports going the opposite direction. Travelers to Kurdistan must go round through Syria or Iran. Turkish armored units have also seized positions along strategic northern highways connecting Zakho to Ammadiyah and those towns' road links to Dahuk and Aqrah, which lie north of Kirkuk and Mosul. They have thrown up roadblocks and are searching Kurdish vehicles. Any Turkish attempt to block these roads to Kurdish traffic would inevitably provoke outright clashes of arms.
The Kurdish leader Barzani, who arrived in Ankara for talks with Turkish leaders on Wednesday, January 7, was greeted according to our sources with "stony faces and blunt military threats", such as: "The Kurds had better beware of making enemies," and "Any wrong move will prompt Turkish military reprisal."
Turkey is pouring troop reinforcements into northern Iraq all the time. A heavy concentration has been posted on the Turkish-Syrian frontier, to keep Syrian forces from coming to the aid of the Kurds and fend off possible Kurdish terrorist operations in southern Turkey. High-ranking American officers, who went to Ankara on troubleshooting missions, asked Turkish army chiefs how deep their divisions meant to advance into northern Iraq. The same question was put to Turkish field commanders. They replied that their orders were to keep moving forward - even as far as Baghdad.


Somebody might notice this. Of course the Turks have been denying their troops are there a little bit too much


British defense minister Geoffrey Hoon received the same answer when he arrived in Ankara Wednesday, January 8 to try and mediate the dispute.
A Turkish government team of experts is rummaging through old Ottoman Empire archives for the deeds and certificates affirming property ownership in the two cities, the oil fields and other parts of northern Iraq. They believe they will find documentation for proving Turkish ownership in the oilfields before World War One and intend pressing their claims.


This has been confirmed by multiple sources


Last week, Turkish prime minister Abdullah Gul, whose party Justice and Development was elected in a landslide last November, made the rounds of Arab capitals in search of support of Ankara's latest stance. Western diplomats, probing for the immediate trigger of the Turkish volte face, reported to Washington on two reasons: The Turks were dismayed by the paramount leadership role the Americans assigned Kurdish representatives at the conference of Iraqi opposition leaders that took place in London last December. They also took note of the political and military preparations for self-rule advancing in Kurdistan. Ankara believes the Kurds are on course for independence, not just autonomy, a development Turkey will never countenance.


It always comes back to the Kurds, doesn't it?


Before the crisis is over, Ankara will most probably backtrack on its most extreme demands after gaining some US concessions. But the process will be time-consuming.


Time and money.
Posted by: Steve || 01/14/2003 11:33 am || Comments || Link || E-Mail|| [309 views] Top|| File under:
U.S. Sending Huge Armadas to Persian Gulf
The Pentagon, preparing for possible war in Iraq, is dispatching an enormous array of naval combat power to the Persian Gulf region, including two seven-ship armadas carrying thousands of Marines. The Navy also is prepared to put as many as six aircraft carriers within striking distance of Iraq. Two already are in position, two are prepared to sprint to the region and two are gearing up for possible deployment.
The latest naval movements are part of a broader buildup of U.S. air, land and sea power in the gulf region as President Bush contemplates whether to use military force to disarm Iraq. Administration officials hope the size of the buildup alone will add to the pressure on Iraqi President Saddam Hussein to give up chemical and biological weapons that U.S. officials say he is hiding but that Saddam insists do not exist.
On Monday, officials disclosed that the Navy is preparing to deploy as early as this week a seven-ship armada with 6,000 to 7,000 Marines from California. The amphibious force would mirror a seven-ship deployment of about 7,000 Marines from the East Coast, which headed out over the weekend, the officials said. Together the task forces will present Gen. Tommy Franks, the Central Command commander, who would run a war against Iraq, with the option of amphibious assaults from the northern Persian Gulf, the officials said. Marines also could go ashore in Kuwait to be part of an Army-led land attack into southern Iraq. Trained to operate in austere environments, the Marines also could move by helicopter into Iraq from their ships in the Gulf or from Kuwait to establish forward bases, as they did in southern Afghanistan early in that 2001 war.
About 60,000 U.S. troops currently are in the Gulf region, and Defense Secretary Donald H. Rumsfeld signed orders in recent days for an additional 67,000 to go there over the next few weeks. Eventually the size of the U.S. force arrayed against Iraq could reach 250,000.
Even though the White House says Bush has not yet decided to attack, the rapid pace of troop deployments has convinced many that a U.S.-led invasion could be only weeks away. Central Command is sending much of its battle staff to a command post in Qatar, where Franks would direct a war, and officials have said the post is likely to be ready for operations by the end of this month.
The vessels pegged for movement with Marines from the West Coast are the amphibious assault ships USS Bonhomme Richard and USS Boxer; the USS Cleveland and USS Dubuque, amphibious transport dock ships that carry troops, vehicles and cargo; and three dock landing ships that carry troops and amphibious craft like air-cushioned troop transports — the USS Comstock, the USS Anchorage and the USS Pearl Harbor. All seven are based at San Diego. The Marines they will transport are based at Camp Pendleton, just north of that Southern California city.
A separate deployment of Marines aboard Navy ships, led by the amphibious assault ship USS Tarawa, left San Diego on Jan. 6. That group, with about 2,200 Marines from the 15th Marine Expeditionary Unit, is on a regularly scheduled cruise. A similar-sized unit led by the USS Nassau and carrying Marines from the 24th Marine Expeditionary Unit has been off the coast of Yemen for weeks. The Navy's other major forces within striking distance of Iraq are the battle groups of the carriers USS Constellation in the Persian Gulf and the USS Harry S. Truman in the Mediterranean Sea.
The carrier USS Abraham Lincoln, which was to have returned to its home port at Everett, Wash., this month, is being kept in the Western Pacific, currently at Perth, Australia, in case it is needed back in the Persian Gulf. Similarly, the USS George Washington, which returned home to Norfolk, Va., just before Christmas, has been told that it should be prepared to head back to sea on short notice. The carrier USS Carl Vinson left its home port at Bremerton, Wash., on Monday for a training exercise in the Pacific that could turn into a deployment for war. The Norfolk-based carrier USS Theodore Roosevelt, which returned from its most recent deployment in March 2002, is speeding up its training cycle and could be ready to deploy if necessary by February.


U.N., or no U.N., looks like a decision has been made.
Posted by: Steve || 01/14/2003 10:26 am || Comments || Link || E-Mail|| [757 views] Top|| File under:
Blair warns Iraq: we have had enough
Britain's Prime Minister, Tony Blair, has unequivocally committed his country to joining an American invasion of Iraq without a second United Nations resolution, if necessary, and warned that North Korea may need to be tackled with similar force. Mr Blair signalled that once the world had dealt with Iraq's suspected weapons of mass destruction, other recalcitrant states such as North Korea would be next.
Tackling Iraq would send a message to other so-called rogue states that it was not acceptable to possess such weapons, he said. "I agree North Korea is a big threat and that is why the United Nations is going to have to discuss North Korea too ... We have got to systematically go through the countries where this a problem." Not enforcing those resolutions would send a "dire" signal to Iraq and North Korea, he said.
In a speech to the media, he said he was certain Saddam Hussein held weapons of mass destruction and that the Iraqi leader would be disarmed with or without a second UN resolution.
Mr Blair said it was his preference and expectation that the UN would pass a second Security Council resolution if the UN weapons inspectors deem that Iraq has breached UN rules.
If one country on the council imposed an "unreasonable or unilateral" block, "we can't be in a position where we are confined in that way". "However, I do not believe as a matter of fact that will happen."


Humm, does he know something we don't?


Meanwhile, the Foreign Minister, Alexander Downer, said Australia's forthcoming deployment to Iraq should be seen as part of the UN process, an attempt to intimidate Saddam into revealing his weapons of mass destruction. "We must be frank. The only reason Iraq has acquiesced so far is the threat of military force," he writes in today's Herald.. "He still seems to think he can get away with doing the bare minimum. If he still hasn't got the message then we must send a tougher, clearer one."


Written on the side of a JDAM.


Mr Blair, citing daily intelligence reports as proof, said he was "quite sure" that Iraq, contrary to its assurances, was hiding chemical and biological weapons that posed a "direct threat to British national security". "I don't believe Iraq's September declaration [denying it possessed such weapons]. I don't think anyone does. I am quite sure, I think most people are, that he [Saddam] has these weapons."


He's seen the proof. We will too, and soon, I hope.
Posted by: Steve || 01/14/2003 10:09 am || Comments || Link || E-Mail|| [251 views] Top|| File under:
Middle East
Lebanon holds two linked to Iraq-bound tank equipment
Lebanese authorities are holding two people in connection with a shipment of tank equipment bound for Iraq and seized at Beirut's airport, security sources said on Tuesday. They said two Lebanese nationals were detained after their names appeared on documentation for a cargo of tank communications equipment and tank crew helmets confiscated by customs officials in recent days.


Using your real names on documents? Didn't get your phoney ID cards back from the printer on time?


The shipment was headed for Iraq and had come from Belarus, the sources said.


Now thats a big surprise.


Court sources said charges were pending against the two detainees. Domestic laws ban the import of military equipment to Lebanon following the 1975-1990 civil war fought by various sectarian militias with backing from foreign countries.


Can't just go around buying weapons. You have to get them from the Syrians and Iranians like everyone else.



Posted by: Steve || 01/14/2003 09:52 am || Comments || Link || E-Mail|| [236 views] Top|| File under:
IDF arrests Senior Hamas Militant
The IDF arrested Salman Drarmeh, a senior Hamas leader in the West Bank town of Tubas near Nablus on Tuesday afternoon, Palestinian sources said. Drarmeh once escaped an attempted assassination by Israel.


And now he's in the bag.


In Qalqilyah, troops arrested a Tanzim militant who planned a suicide attack. Keis Ahmed Nasura, 17, is one of 11 Palestinians arrested overnight and Tuesday morning in the West Bank. In Tul Karm another Tanzim activist was arrested, who according to the IDF, planned a suicide attack. IDF troops in the area also arrested four Islamic Jihad activists carrying explosive belts and bombs.


Six more wanna-be boomers in the bag as well.


A leader of the militant Islamic Jihad organization was killed and a second activist was wounded in an explosion near the West Bank city of Nablus on Monday. The two were apparently constructing an explosive device when the blast occurred.


I think these are the guys that were reported yesterday to be trying to fire a shoulder launched rocket. Seems to be another "work accident".



Posted by: Steve || 01/14/2003 09:34 am || Comments || Link || E-Mail|| [254 views] Top|| File under:
Axis of Evil
Blix to Iraq: Give Evidence or Face War
Chief U.N. inspector Hans Blix says Iraq must provide new evidence about its nuclear, chemical and biological programs or face the possibility of war. "I think they only need look around their borders and they should realize the seriousness" of the situation, Blix said in an interview Monday with The Associated Press and Associated Press Television News, alluding to the U.S. military buildup in the Persian Gulf and neighboring Kuwait. Blix said the inspectors need months to finish searching Iraq for weapons of mass destruction, but they may not get the time if the Security Council decides to stop inspections - or the United States takes military action.
The world wants Iraq to disarm peacefully, Blix said. But to do that it must provide documents, allow U.N. inspectors to interview Iraqi scientists in private, and show physical evidence of what facilities and weapons have been destroyed.


Which they can't and won't do.


"What the show of force demonstrates to Iraq is that here is the other alternative," he said. Blix said the key message that he and Mohamed ElBaradei, chief of the International Atomic Energy Agency, will deliver to Iraqi officials when they visit Baghdad on Sunday and Monday is that Iraq's 12,000-page weapons declaration submitted to inspectors last month did not contain any new evidence to verify its claim that its weapons of mass destruction have been destroyed. "We need to have more evidence supplied to us. There are a great many open questions as to their possession of weapons of mass destruction and the Security Council and the world would like to be assured that these questions be sorted out," Blix said.
In remarks aired late Monday, Iraqi Foreign Minister Naji Sabri said Baghdad is ready to answer any questions by U.N. inspectors, but insisted the arms report was comprehensive.
"The declaration answers everything, but ... if they have any questions they would like to present to Iraq or issues that they want clarified from the Iraqi side, we welcome them in the meetings that will be held in Iraq," Sabri said.
Iraq's "active cooperation" in answering outstanding questions is the most critical issue now, Blix said. "We think they have more evidence. In the situation in which they find themselves, I think they should make a very strong effort to produce this."
Blix had complained that the United States and Britain kept saying they had evidence of Iraqi weapons programs, but weren't handing over the information. But U.N. officials said inspectors have started receiving intelligence from Britain and the United States and others, and expect further information.
"We are getting much more information from several sources, and we do want to have it from several sources because that increases our credibility and the number of places we can go to," Blix said. "So I'm more optimistic on this score today."


This is something I have been wondering about. We have (I'm assuming) info from satellite photos and other means about sites where we know they have WMD. We want to destroy these on day 1 of the war so we don't want Saddam to know what we know. However, it would be nice for diplomatic cover to have the U.N. inspectors find something that Sammy can't afford to give up. Now that much of what we need for a strike is, or soon will be in place, do we give them info on, say, one or two such sites just before the 27th? It sure would be nice to see the inspectors denied access to a site, and Blix have to report the same. Wishful thinking, I guess.


The United States has also been pressing inspectors to take scientists outside Iraq for interviews. But Blix said such interviews still pose challenges. "We don't think we should be a mechanism for defection," Blix said. In the meantime, he said, inspectors will conduct some interviews with scientists in Baghdad this week.

Which will do nothing.


Blix and ElBaradei stressed that their Jan. 27 report to the Security Council would be an update - not a final report on the inspections that resumed in November after four years.
"We can see a lot of work ahead of us beyond that date if we are allowed to do so," Blix said, but the decision on whether inspections continue is up to the Security Council.
He said he did not know how long the American government was willing to wait for his team to complete its searches.
"It could be that one day they will say, 'Move aside boys, we are coming in,'" he told the British Broadcasting Corp. on Monday. "That's possible, but I think a great many people and a great many governments would prefer to have disarmament through peaceful means."


Or not at all.


If the council does not take any action on Jan. 27, Blix told APTN that inspectors will go ahead with plans to identify by late March the key disarmament tasks that Iraq must fulfill before sanctions imposed after its 1990 invasion of Kuwait can be suspended. These are likely to include detailed information about its anthrax and deadly VX nerve agent production, he said.
Posted by: Steve || 01/14/2003 09:11 am || Comments || Link || E-Mail|| [390 views] Top|| File under:
Who's in the News
21
[untagged]
Bookmark
E-Mail Me
The Classics
The O Club
Rantburg Store
The Bloids
The Never-ending Story
Thugburg
Gulf War I
The Way We Were
Bio
Merry-Go-Blog
Hair Through the Ages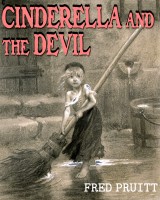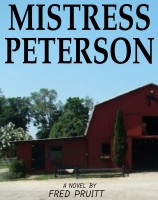 On Sale now!


A multi-volume chronology and reference guide set detailing three years of the Mexican Drug War between 2010 and 2012.

Rantburg.com and borderlandbeat.com correspondent and author Chris Covert presents his first non-fiction work detailing the drug and gang related violence in Mexico.

Chris gives us Mexican press dispatches of drug and gang war violence over three years, presented in a multi volume set intended to chronicle the death, violence and mayhem which has dominated Mexico for six years.
Click here for more information


Meet the Mods
In no particular order...


Steve White
Seafarious
Pappy
lotp
Scooter McGruder
john frum
tu3031
badanov
sherry
ryuge
GolfBravoUSMC
Bright Pebbles
trailing wife
Gloria
Fred
Besoeker
Glenmore
Frank G
3dc
Skidmark
Alaska Paul



Better than the average link...



Rantburg was assembled from recycled algorithms in the United States of America. No trees were destroyed in the production of this weblog. We did hurt some, though. Sorry.
34.204.168.209