Afghanistan
Haqqani's kid banged in NWFP...
Source: Daily Times (Pakistan) via Ummah News
Unidentified gunmen shot and critically wounded a son of former Taliban chief military commander Jalaluddin Haqqani overnight in tribal territory in north-west Pakistan. Two or three assailants sneaked into the house of Haqqani's son Mohammad, 22, and opened fire while he was asleep, an official in Miran Shah tribal belt said. He said Mohammad was shot several times in the chest and was admitted to a hospital in the North West Frontier Province capital of Peshawar, just over the border from Afghanistan.


Haqqani's an Afghan, the Talibs' favorite commander. Note that Sonny and probably Pop as well, live in Pakland, not Afghanistan...
Posted by: Fred Pruitt || 01/15/2003 01:14 pm || Comments || Link || E-Mail|| [277 views] Top|| File under:
Europe
Turks in trade deal with China
In googling to find out where Silopi was, I discovered this jewel from 1/15/03. Hope it's ok to post past dates, but I think we'll all see it in a different light today, than might have before

.
AK Party leader

Recep Tayyip Erdogan

said on Wednesday that the government is resolved about the Iraqi issue, adding that ''we want this issue to be sorted out with peace.''

Erdogan met separately with Chinese Vice President and Chinese Communist Party Secretary General Hu Jintao and Chinese National People's Congress Foreign Affairs Chairman Dai Bingguo the same day.


Same day? Imagine that.



Speaking to reporters after the meetings which were close to the press, Erdogan said that China wants to improve economic relations with Turkey. Erdogan said that China wants Turkish businessmen to take investments in their country, adding that they want to improve the trade volume between the two countries to 1.4 billion dollars. Erdogan said that they want to take concrete steps regarding Kars-Tbilisi railway, adding that he invited Jintao to Turkey and that Jintao wants to come to Turkey in spring. Noting that the Iraqi issue also came to agenda in his meetings with Chinese Prime Minister Zhu Ruo Rongji and Jintao, Erdogan said that China wants the problem to be sorted out peacefully.


And for that much money, I guess Turkey now does too.



Erdogan said that ''we assume the same attitude, we want to solve this issue peacefully. Another important issue on which Chinese officials focus is their territorial integrity. They focus on single China and they say that they favour formation of a common fight platform against terrorism in the world.''

''Do you think the possibility of an operation against Iraq lessened or increased? It is stated that the U.S. government allocated a significant amount for war and it is stated that this will be used on media. What do you think?'' asked a journalist to Erdogan who said that ''we don't favour an operation against Iraq, we want this issue to be solved peacefully. U.N. inspectors have not found any fact about nuclear or chemical weapons in Iraq to date and they asked extension of their mission for one more year and we announced that we were in a position to wait for the final declaration to be taken up by U.N. Security Council. Mr. Prime Minister thinks in the same way, we have the same resolution, too. We had the experience of the Gulf Crisis. We still pay the price of Gulf Crisis and we know the effects of the Gulf Crisis to strengthening of terrorism in Turkey. Therefore, we must carefully negotiate the steps we will take and we must evaluate it. In this respect, this process about peace still continues. We are determined in this issue.''

When he was reminded about criticisms of Prime Minister Abdullah Gul about Turkish media related with a possible operation against Iraq, Erdogan claimed that there was an effort to show things which did not happen as if they were happening.


Huh?



Erdogan said that this deteriorated economic balances in Turkey and noted, ''I think such a mistake should not be made.''


I think he means, screw the fight on terrorism, we can use this to get some really good deals.



The media refrained from broadcasting news that could negatively affect psychology of people in the wake of the terrorist attacks in the United States, Erdogan stated. Erdogan said, ''but unfortunately, we are doing our best to negatively affect things.


(a true statement today)



But, we have to be in solidarity. We have to be in an effort to find how we can solve this issue through peaceful means and how our economy will be less affected from this. We shouldn't be harmed with this situation. There is a government working day and night. The media has to support this government.''


Does this mean that the media needs to go along with the ruse they pulled on us?



Responding to a question, Erdogan touched on relations with China and stressed that foreign capital volume in China was 50 billion U.S. dollars last year.


The fix is in - they'll both dump us and go out with each other instead

.

Erdogan said that he observed during his visit that China recorded a ''very big change'' in recent years. ''Chinese Communist Party Secretary General used an interesting expression in our meeting. He said that they saw their mistakes in culture revolution. Very interesting. Then, he used another expression. He said that we are not living in a world where there are ideological impositions. These are words of Secretary General of Chinese Communist Party and this party is maybe the oldest party in the world. His using this statement is very meaningful,'' Erdogan said.


Hmmm, let's hope that what he didn't mean here was that their mistake was that they became financially involved with us



Asked about Parliament Speaker Bulent Arinc's visit to Turkish Republic of Northern Cyprus (TRNC) and Tuesday's rally in TRNC, Erdogan said that he often expressed his views about Cyprus and there was not any change. When asked if he would run his candidacy for by-elections to be held in Siirt, Erdogan said that the Higher Election Board postponed the by-elections to March 9 and that they would make an election timetable according to that.
Bottome line, were were just outright screwed by Turkey in a deal with Russia, China and no doubt France. Considering Russia's joint threat statement with Cuba the other day, Turkey's announcement that they will send in troops and that article about the sudden boldness of groups like Code Pink, this is getting downright scary.
Posted by: Becky || 01/15/2003 08:26 pm || Comments || Link || E-Mail|| [350 views] Top|| File under:
Couple held in terror plot on word of witness seen as unreliable
An American woman and her fiance arrested this past September on suspicion of plotting to blow up a U.S. Army base in Germany are still being held in prison, largely on the word of a witness discredited by others who knew her. Astrid Eyzaguirre, a U.S. citizen, and her German-born Turkish fiance, Osman Pekmezci, were arrested September 5, 2002 after the witness, herself a young American woman, told authorities the two were making explosives in their suburban apartment and planning an attack on the military base -- headquarters for the U.S. Army in Europe -- on the anniversary of September 11.


This was a big story at the time, but has completely dropped off the radar until now.


No charges been brought against either Eyzaguirre or Pekmezci, but are expected soon. The prosecution has indicated the two will be charged with terrorist-related offenses. In Germany, certain criminal suspects can be held for up to six months without charges.
The witness worked at the base liquor store with Eyzaguirre. She told authorities Eyzaguirre had warned her "if you walk down the main street of Heidelberg, stay away from the buildings. Don't go to the PX at the base. Stay away from CID (Criminal Investigation Division) headquarters on the base, because Osman is building bombs."


OK, this smells funny.


The witness also alleged that Eyzaguirre and Pekmezci were supporters of al Qaeda and Osama bin Laden who hated Jews and Americans, accusations strongly denied by family members and friends.
At the time of the police raid of the couple's apartment, German officials announced that five pipe bombs, and hundred of kilos of chemicals to make explosives had been found. German officials also said they had found a poster of Osama bin Laden hanging on the wall. They claimed to have averted a major terrorist attack. But police documents obtained by CNN, detailing the search, show no pipe bombs were found. And a forensic analysis of chemicals found in the apartment carried out by the German prosecution and seen by CNN states that construction of a bomb would not have been possible without additional chemicals and materials not found in the apartment. Police did find a small amount of "black powder," a kind of home-made gunpowder that Pekmezci and Eyzaguirre say was for home-made fireworks. Friends of Pekmezci say he has made his own fireworks since he was a young boy. Pekmezci worked at a chemical plant. He has a prior conviction, according to his lawyer, for drug offenses related to possession of marijuana. He has told German authorities the chemicals found in the apartment were herbicides and fertilizers for marijuana plants the couple planned to grow in their basement. The forensic analysis of the chemicals shows the fertilizer found was not suitable for use in bomb-making without sophisticated alteration.
Eyzaguirre was born in Germany when her father, a career U.S. serviceman, now the deputy directory of U.S. Naval Postal Facilities in Virginia, served there. She and Pekmezci met in high school. Both have lived in the Heidelberg area all their lives. Friends and family of the two deny that either were anti-Semitic, or hated Americans. They point out that the couple had happily vacationed in the United States with her family.
The prosecution acknowledges that the witness' story is key to the case, and the main reason why the suspects remain in prison.
But Eyzaguirre's lawyer, Stephen Kling, contends the prosecution is being driven by fear of terrorism.
"It's the influence of September 11. It's the influence of Bali," Kling said. "It's the new dimension of terrorism."
CNN has learned that a number of people in Germany, who are not connected to either of the two suspects, have told police they believe the witness is deceitful and lacks credibility. The German police have carried out an extensive investigation into her character. A spokesperson for the German prosecution acknowledged to CNN that the witness is not reliable, but added, because of the materials found in the apartment, especially the "black powder," they believe that in this instance, the witness was being truthful.


If they don't have any more evidence than this, I'd say that they don't have much of a case.
Posted by: Steve || 01/15/2003 01:04 pm || Comments || Link || E-Mail|| [570 views] Top|| File under:
Germany Imposes Ban on Islamic Group
Germany's top security official on Wednesday outlawed an Islamic organization that he accused of extremism and spreading anti-Semitic propaganda in universities. Interior Minister Otto Schily said premises across the country had been searched overnight in connection with the ban on Hizb ut-Tahrir. He did not comment on the outcome, but his ministry said that 25 buildings were searched. "The organization is distinguished by the fact that it is active in universities with anti-Semitic slogans," Schily told Germany's ARD television, adding that the group - whose name translates as the Liberation Party - had long been under observation by German authorities.


Watching people and keeping records - old German tradition


The Interior Ministry said the group advocated the destruction of Israel and called for the killing of Jews. In a statement, it cited an event at Berlin's Technical University last October at which a speaker made anti-Semitic remarks and urged the introduction of a caliphate, or strict Islamic state, in Muslim countries. In November, federal authorities raided 27 apartments belonging to sympathizers of the Hizb ut-Tahrir across Germany on suspicion they were founding a radical Islamic organization. No arrests were made. "We have not yet been able to find recognizable organizational structures," Schily said Wednesday. "We have to assume that essentially they have their organizational base abroad."


Someplace with a lot of sand, I'll bet


Hizb ut-Tahrir sharply rejects accusations of extremism and says its aim is to restore the "Islamic way of life" in the Muslim world. It said the ban was "tantamount to thought policing."


"And that's our job as a Islamic group!"


"We are not against Jews or Christians - we are against the state of Israel," said Imran Waheed, the group's representative in Britain. The group "doesn't believe in the use of violence and armed struggle to achieve its aims," he added.


"Unless we don't get what we want"


Under anti-terror legislation introduced after the attacks in New York and Washington, Germany eased legal protections for religious groups and allowed for the first time outlawing of foreign-based groups, opening the way for the government to ban the Caliphate State organization in 2001 and the Aachen-based Al-Aqsa organization last November. The party was formed in Jordan in 1953 by Taqi Eddin al-Nabahani, a Palestinian who died in unclear circumstances in the Palestinian territories in 1978. Egyptian authorities outlawed the group in 1974 after blaming it for an attempted coup. The current leader is the Palestinian Abdul-Kaddim Zalloum, whose whereabouts are unknown.


In hiding? Taking a dirt nap?


Three of the Sept. 11 suicide hijackers and several other suspected plotters lived and studied in Hamburg, Germany, and authorities moved quickly after the attacks to tighten anti-terror legislation. Germany loosened legal protections for religious groups, allowing the government to ban the Caliphate State organization run by Turkish militant Muhammed Metin Kaplan in late 2001. That group openly calls for the overthrow of Turkey's secular government and its replacement with an Islamic state. Last August, German authorities shut down the Al-Aqsa organization in the northwestern city of Aachen, saying the group posed as a charity to collect money for the radical Islamic movement Hamas.


Germany is trying to get its house in order
Posted by: Steve || 01/15/2003 11:46 am || Comments || Link || E-Mail|| [297 views] Top|| File under:
Germany bans Hizb-ut-Tahrir after Zionist complaints
The News (Pakistan)
Germany has banned the Islamic organisation Hizb ut-Tahrir for using "very anti-Semitic language" against Israel at a recent university conference in Berlin, a news agency reported. Further details are awaited.


Well, fry me for an egg! Somebody in Deutschland is either thinking or has run out of patience or both. I think I'll go out and ululate for awhile.
Posted by: Fred Pruitt || 01/15/2003 11:51 am || Comments || Link || E-Mail|| [737 views] Top|| File under:
Follow-up on Manchester stabbing
UK Prime Minister Tony Blair has said his government will "redouble" its efforts to tackle terrorism following the death of a police officer in an anti-terrorism raid. He told parliament that the incident was a reminder of the threat posed by international terrorism.
Stephen Oake died and three other officers were injured when a suspect detained in an anti-terrorism raid broke free and stabbed them with a kitchen knife.
The raid in the northern city of Manchester on Tuesday evening was ordered as part of an investigation into the discovery of the deadly poison ricin in a flat in London last week.
[...]
Police have launched an internal inquiry into Tuesday's operation.

Stephen Oake, killed in the raid, was a father of three.
The officers had already been with the men - aged 23, 27 and 29 and of North African origin - for more than an hour, when the attack took place.
The suspects had not been handcuffed at any stage.
Two of the three men were arrested under the Terrorism Act 2000, and a third under post-11 September anti-terrorist legislation. They are all being held in Manchester.
No chemical substance had been found in the flat so far, said - but officers were still searching the entire three-storey Victorian block early on Wednesday afternoon.
Several emergency services staff had been taken to hospital to be screened for possible ricin contamination, but were later discharged.
Three of the other four officers injured, of whom three were stabbed and one suffered a broken ankle, have also been discharged, with one staying in hospital for treatment.
Posted by: Anonymous || 01/15/2003 10:39 am || Comments || Link || E-Mail|| [350 views] Top|| File under:
India-Pakistan
Muslims countries should indentify their real enemy...
Tue 14 Jan, 2004. Haiderabad.
Curious syntax courtesy of the Jamaat ad-Dawa website. Incoherent screeches of "jihad!" courtesy the Jamaat's founder and duce...
Muslims countries should identify their real enemy. U.S. next target is Pakistan, Iran and Saudia said Hafiz Muhammad Saeed while talking to delegates in TanoJam Haiderabad Sindh.


Not necessarily in that order...


He further added that Nation should be ready for Jihad. US and allies are eliminating Muslims all over the world. The rulers should trust on Allah instead of dependence on U.S. U.S. and India are our enemies and rulers should declare Jihad against them. Rulers also need to implement Islam in their counties.


Yeah. Those Soddies are damned sloppy in their implementation of Islam...
Posted by: Fred Pruitt || 01/15/2003 04:26 pm || Comments || Link || E-Mail|| [369 views] Top|| File under:
Two Suspects Linked To Top Al-Qaida Lieutenant: Faisal
Source: NNI
Peculiar syntax courtesy of the original source...
Pakistani authorities are investigating from two suspects of al-Qaeda arrested last week in Karachi, about their linkage with the top lieutenant of al-Qaeda, Ayman al-Zawari. "These two foreigners arrested on January 9 in Karachi are being interrogated on suspicion of their links to top al-Qaida leaders," Interior Minister Faisal Saleh Hayat told reporters.


Meaning that catch is a little meatier than firest appeared?


It is believed that Pakistani intelligence officials got some clue that these two Arabs have very close links to second man in the hierarchy of al-Qaeda after Osama bin Laden. He is Ayman al-Zawahri and also Khalid Sheikh Mohammad who is still believed hiding in the port city of Pakistan.


Nice little bit of info. I'd have expected him to beat it. If he's still there, hot as it is, it's probably because Ayman's there...


The Interior Minister although did not reveal the identity of these foreigners men but they are believed Egyptian and Yemeni nationals. "Telling about their identification at this juncture may effect the investigation but in the next few days the process of probe would be completed," the minister said.


'Nother words, they seem to know who they really are, but aren't saying yet. Either that, or they're being mysterious...


These two suspects of al-Qaeda were arrested in a pre-dawn raid on January 14 Thursday by Pakistani authorities and the FBI after they attacked the police with grenades and guns. The third suspect of al-Qaeda during the clash managed to skip from the spot.


I wonder if that may have been Khalid or Ayman?


The two foreigners identified themselves as Abu Hamza from Yemen, and Abu Umar, an Egyptian citizen, bowever investigators have yet to determine if these names are fictitious or original. Police had also arrested the wife and three small children of the man who identified himself as Abu Umar.
At least she says she's his wife. And they say that they're small children...
Posted by: Fred Pruitt || 01/15/2003 01:30 pm || Comments || Link || E-Mail|| [285 views] Top|| File under:
2nd Karachi bomb suspect nabbed
Pakistani police have arrested a second suspect in a suicide car bombing which killed 14 people, 11 of them French.
Police say the accused, identified as Rizwan, alias Mohammad, Bashir, has confessed to a role in the attack in Karachi last May. They say he drove in the vehicle used in the bombing, but got out a few yards before the Sheraton hotel outside which it blew up. Police are holding another man who they say planted the explosives. Asif Zaheer was arrested in December. Police say he gave them Mohammad Bashir's name.


Pakistani truncheons at work


Bashir is said to have links with Harkat-ul Mujahideen, an outlawed militant group active in Afghanistan during and after the Soviet invasion. Police are due to formally charge Zaheer in an anti-terrorism court next week. Three Pakistanis were also killed when an unidentified suicide bomber rammed an explosives-laden Volkswagen Beetle into a bus that regularly picked up French engineers outside the Sheraton hotel. The Frenchmen who died were naval technicians working with Pakistani colleagues in building a French-designed submarine for the Pakistani navy. Zaheer is alleged to have told interrogators that he and his partners mistakenly thought the bus was full of Americans.


If it had been full of Americans, would the Pak police have been working so hard to nab these guys?
Posted by: Steve || 01/15/2003 11:07 am || Comments || Link || E-Mail|| [286 views] Top|| File under:
Pakistani 'sheltered al-Qaeda men'
The Pakistani authorities say a doctor arrested last month harboured prominent members of the al-Qaeda network.
A statement from the Interior Ministry said Dr Ahmed Javed Khawaja and members of his family had given refuge to wanted al-Qaeda suspects at a residential compound near Lahore.
The government was responding to a petition filed by the doctor's family contending that his detention was unlawful.
Four other members of the family are also detained being under Pakistan's stringent security laws. The government statement, read out by Deputy Attorney General Sher Zaman in Lahore High Court, named those the doctor and his family had helped as:

Abu Yasir al-Jazairi, an Algerian-Moroccan national responsible for al-Qaeda business affairs.
Sheikh Said al-Masri, an Egyptian national in charge of al-Qaeda finances.
Assadullah, an Egyptian national from the militant Jamaat al-Islamiyyah group.
Abu Faraj, head of al-Qaeda's North African network and deputy to Khaled Sheikh Mohammed, who is believed to have helped plan the 11 September attacks.

There was no indication of the current whereabouts of those named. The Interior Ministry says that items recovered from the family include foreign passports - amongst them three Sudanese, three Egyptian and one Afghan.


Extras - these guys always carry at least a dozen.


This clearly proves "that Khawaja's family were involved in facilitating and harbouring al-Qaeda elements", the authorities say. A lawyer for the family, Hamid Khan, said the statement was not supported by any material evidence, and that they planned to file a response.


Let me see if I can guess what that would be; Lies, all lies!


The security forces originally arrested nine members of the family in December, reportedly with help from the FBI.


Wiretaps or cell/satellite phone monitoring, most likely


Four were subsequently released. A fortnight ago, lawyers and relatives were finally allowed access to the detainees after a court forced the authorities to reveal where the men were being held. The family are seeking to have them freed on the grounds that they were detained illegally. Of the five detainees, the doctor and his brother, Ahmad Naveed Khawaja, face separate charges under Pakistan's anti-terrorism laws, although it is not clear when their trial will begin.

Posted by: Steve || 01/15/2003 10:48 am || Comments || Link || E-Mail|| [291 views] Top|| File under:
Southeast Asia
New raids as bomb suspect tries to save himself
Police believe newly captured Bali bomb suspect Ali Imron is lying about his role in the attack and has informed on two alleged accomplices in a bid to weaken the case against him.


Did someone explain the concept of "death penalty" to him?


They say Ali Imron, 30 - arrested on an island off the east coast of Borneo on Monday after a three-month hunt - has denied parking a van loaded with explosives outside the Sari Club, where it exploded on October 12, killing nearly 200 people, including 88 Australians. He claims he drove the van to within 800 metres of the Sari Club and another man, named "Jimmy", then drove the van to the club. But General I Made Mangku Pastika, head of the bombing investigation, said yesterday: "We believe he is lying."
Police say Ali Imron informed on two friends, both teachers in an Islamic school, during his interrogation this week.
As a result police raided the home of physics teacher Azhari Dipo Kusumo in Ali Imron's village of Tenggulun in the Lamongan district of East Java. Investigators found eight nine-millimetre pistols, four revolvers, 2450 rounds of ammunition and six 25-kilogram sacks of potassium chloride and a plastic pipe, which they said were intended for a bomb.


Sounds like teaching aids for a Islamic school to me


In the nearby home of a man named only as Amin, they found an FN military pistol which Ali Imron said belonged to him.
Police said they were seeking another three weapons that Ali Imron claimed were hidden in the village. Ali Imron's brothers Amrozi and Mukhlas, a senior member of the outlawed Islamic extremist group Jemaah Islamiah (JI), are in detention in Bali and will be among the first suspects to face trial.
Amrozi is alleged to have procured chemicals used in the attack and Mukhlas is suspected of being the mastermind. Their trial could start as early as next month.
In Canberra, the Australian Federal Police said there was no evidence of a link between the Bali bombings and JI's spiritual leader Abu Bakar Bashir. Bashir is believed to have split with the JI in the months leading up to the Bali bombing, after arguing against carrying out such an operation amid the tougher security environment that followed the September 11 terrorist attacks in 2001.


I thought the really radical fundi's had split into a splinter group from JI because JI wasn't bloodthirsty enough.
Posted by: Steve || 01/15/2003 09:43 am || Comments || Link || E-Mail|| [296 views] Top|| File under:
Minor improvement...
I put the cookie thang in for comments, so it should remember who's posting, unless you change machines or dump your cookies. It took all of ten lines of code, so I don't know why I kept putting off doing it. Let me know if it misbehaves.
Posted by: Fred Pruitt || 01/15/2003 08:47 pm || Comments || Link || E-Mail|| [281 views] Top|| File under:
Middle East
UPI: Israel to do targeted killings in U.S., allied nations
Israel is embarking upon a more aggressive approach to the war on terror that will include staging targeted killings in the United States and other friendly countries, former Israeli intelligence officials told United Press International.

Israeli Prime Minister Ariel Sharon has forbidden the practice until now, these sources said, speaking on condition of anonymity.


And probably is just thinking aloud to let the thugs worry there may not be a safe refuge?



The Israeli statements were confirmed by more than a half dozen former and currently serving U.S. foreign policy and intelligence officials in interviews with United Press International.


right


But an official at the Israeli Embassy in Washington told UPI: "That is rubbish. It is completely untrue. Israel and the United States have such a close and co-operative intelligence relationship, especially in the field of counter-terrorism, that the assertion is ludicrous."

With the appointment of Meir Dagan, the new director of Israel's Mossad secret intelligence service, Sharon is preparing "a huge budget" increase for the spy agency as part of "a tougher stance in fighting global jihad (or holy war)," one Israeli official said.


would limit the outcry to avoid collateral damage


Since Sharon became Israeli prime minister, Tel Aviv has mainly limited its practice of targeted killings to the West Bank and Gaza because "no one wanted such operations on their territory," a former Israeli intelligence official said.


and they may not now, but if done well, it can look like Paleo-on-Paleo violence....these aren't choirboys


Another former Israeli government official said that under Sharon, "diplomatic constraints have prevented the Mossad from carrying out 'preventive operations' (targeted killings) on the soil of friendly countries until now."

He said Sharon is "reversing that policy, even if it risks complications to Israel's bilateral relations."

A former Israeli military intelligence source agreed: "What Sharon wants is a much more extensive and tough approach to global terrorism, and this includes greater operational maneuverability."

Does this mean assassinations on the soil of allies?

"It does," he said.

"Mossad is definitely being beefed up," a U.S. government official said of the Israeli agency's budget increase. He declined to comment on the Tel Aviv's geographic expansion of targeted killings.

An FBI spokesman also declined to comment, saying: "This is a policy matter. We only enforce federal laws."


We can't cover our own ass with both hands


A congressional staff member with deep knowledge of intelligence matters said, "I don't know on what basis we would be able to protest Israel's actions." He referred to the recent killing of Qaed Salim Sinan al Harethi, a top al Qaida leader, in Yemen by a remotely controlled CIA drone.

"That was done on the soil of a friendly ally," the staffer said.

But the complications posed by Israel's new policy are real.

"Israel does not have a good record at doing this sort of thing," said former CIA counter-terrorism official Larry Johnson.

He cited the 1997 fiasco where two Mossad agents were captured after they tried to assassinate Khaled Mashaal, a Hamas political leader, by injecting him with poison.

According to Johnson, the attempt, made in Amman, Jordan, caused a political crisis in Israeli-Jordan relations. In addition, because the Israeli agents carried Canadian passports, Canada withdrew its ambassador in protest, he said. Jordan is one of two Arab nations to recognize Israel. The other is Egypt.


wish Canada got that upset now with all the Paks, Soddys, Algerians, etc. using their country's passports like double-ply toilet paper

At the time, Israeli Prime Minister Binyamin Netanyahu said, "I have no intention of stopping the activities of this government against terror," according to a CNN report.

Former CIA officials say Israel was forced to free jailed Hamas founder Sheikh Ahmad Yassin and 70 other Jordanian and Palestinian prisoner being held in Israeli jails to secure the release of the two would-be Mossad assassins.

Phil Stoddard, former director of the Middle East Institute, cited a botched plot to kill Ali Hassan Salemeh, the mastermind of the 1972 Munich Olympics massacre. The 1974 attempt severely embarrassed Mossad when the Israeli hit team mistakenly assassinated a Moroccan waiter in Lillehammer, Norway.

Salemeh, later a CIA asset, was killed in Beirut, Lebanon, in 1976 by a car bomb placed by an Israeli assassination team, former U.S. intelligence officials said.

"Israel knew Salemeh was providing us with preventive intelligence on the Palestinians and his being killed pissed off a lot of people," said a former senior CIA official.

But some Israeli operations have been successful.

Gerald Bull, an Ontario-born U.S. citizen and designer of the Iraqi supergun -- a massive artillery system capable of launching satellites into orbit, and of delivering nuclear chemical or biological payloads from Baghdad to Israel -- was killed in Belgium in March 1990. The killing is still unsolved, but former CIA officials said a Mossad hit team is the most likely suspect.

Bull worked on the supergun design -- codenamed Project Babylon -- for 10 years, and helped the Iraqis develop many smaller artillery systems. He was found with five bullets in his head outside his Brussels apartment.

Israeli hit teams, which consist of units or squadrons of the Kidon, a sub-unit for Mossad's highly secret Metsada department, would stage the operations, former Israeli intelligence sources said. Kidon is a Hebrew word meaning "bayonet," one former Israeli intelligence source said.

This Israeli government source explained that in the past Israel has not staged targeted killings in friendly countries because "no one wanted such operations on their territory."

This has become irrelevant, he said.

Dagan, the new hard-driving director of Mossad, will implement the new changes, former Israeli government officials said.

Dagan, nicknamed "the gun," was Sharon's adviser on counter-terrorism during the government of Netanyahu in 1996, former Israeli government officials say. A former military man, Dagan has also undertaken extremely sensitive diplomatic missions for several of Israel's prime ministers, former Israeli government sources said.

Former Israel Defense Forces Lt. Col. Gal Luft, who served under Dagan, described him as an "extremely creative individual -- creative to the point of recklessness."

A former CIA official who knows Dagan said the new Mossad director knows "his foreign affairs inside and out," and has a "real killer instinct."

Dagan is also "an intelligence natural" who has "a superb analyst not afraid to act on gut instinct," the former CIA official said.

Dagan has already removed Mossad officials whom he regards as "being too conservative or too cautious" and is building up "a constituency of senior people of the same mentality," one former long-time Israeli operative said.

Dagan is also urging that Mossad operatives rely less on secret sources and rely more on open information that is so plentifully provided on the Internet and newspapers.

"It's a cultural thing," one former Israeli intelligence operative explained. "Mossad in the past has put its emphasis on Humint (human intelligence) and secret operations and has neglected the whole field of open media, which has become extremely important."


Posted by: Frank G || 01/15/2003 07:03 pm || Comments || Link || E-Mail|| [355 views] Top|| File under:
Home Front
Bacteria vials reported missing from US lab
About 30 vials that possibly contain samples of the bacteria that causes bubonic plague were reported missing from a lab at Texas Tech University in Lubbock, a law enforcement official said. The official had few details but said the FBI was trying to determine what had happened to the vials at the Texas facility about 530 kilometres west of Dallas. "Apparently there are about 30 missing," he said.


Apparently missing?


But the official emphasised that the plague believed to be in the vials could not be used as a weapon of mass destruction.


Believed to be in the vials? You don't know where you keep your plague?


The vials could possibly kill one person but not a large group of people, he said.


Possibly kill?


Plague, caused by the bacterium Yersinia pestis, is usually passed to people from rodents via fleas. It caused huge epidemics in the Middle Ages - notably the Black Death that wiped out up to a third of the population in Europe.


It's those little things like the wiping out one third of Europe that kind of get peoples attention.


It can take on three forms - bubonic plague, which caused the terrifying black swellings or buboes that gave the Black death its name; pneumonic plague, which is far deadlier and caused when the bacteria are inhaled, and septicemic plague, which is a rare blood infection.
Plague is considered a likely bioterrorist agent because it is so easy to prepare and use as a weapon and because it frightens people.


Scares the crap out of me. Most likely someone put it in the rear of the fridge behind his lunch, but you would of thought they would keep better track of this stuff.
Posted by: Steve || 01/15/2003 01:41 pm || Comments || Link || E-Mail|| [393 views] Top|| File under:
Middle East
Hamas Plans To Kidnap Israeli Soldiers To Exchange For Palestinian Prisioners
Source: Palestine Information Centre
Sheikh Ahmed Yassin, founder and spiritual leader of the Islamic Resistance Movement, Hamas, has affirmed that his Movement was strenuously working for the release of Palestinian detainees from Zionist occupation jails.


As Gilbert and Suleiman put it: "Now every man/to save his clan/should plot and plan/as best he can"...


The Sheikh was speaking during a program called "Face the press" organized by the Palestinian information ministry yesterday at the Red Cross headquarters in Gaza in the presence of numerous officials and popular figures and relatives of detainees.


All the Paleoswells were there...


Yassin affirmed that resistance would continue and Zionist soldiers would be kidnapped and swapped for Palestinian prisoners in its capacity as the sole path towards extricating detainees from their imprisonment ordeal.


Hamas isn't really the Paleos' sole path to hell, but it's the widest and straightest...


He addressed the prisoners saying, "you are in our hearts and minds and we will not forget or forsake you. The day will inevitably come when all will be liberated because the will of people is stronger than that of the occupier".


"Until that day comes, don't worry about rotting..."


The Hamas leader lashed out at the international community for its silence towards what was happening in Palestine and regarding the issue of the prisoners. "The world is not moving because the great Satan has closed its eyes and ears as far as that case is concerned and as far as occupation and its massacres are concerned. But we will never be desperate because if the whole world forsake us we know that Allah will not abandon us", he elaborated.


The Great Satan, huh? Snappy description. Wonder where he got that?


Yassin stressed that the battle for releasing the prisoners was part of the escalating resistance in Palestine and added, "We will strongly proceed along that road. We are ready for martyrdom and our enemy will be forced to flee our country in the end".


"Those guys are ready for martyrdom, anyway. I'm too important to the movement, myself..."


He expressed conviction that Palestinian detainees would be only set free after Zionist soldiers were captured for that purpose. The Sheikh affirmed that the Palestinian people would continue to pursue all forms of resistance before and after Zionist elections because occupation never ceased aggression against the Palestinians who were daily burying martyrs and suffering from Zionist state terrorism. The Palestinian people have all the right to defend themselves, he asserted.


... by killing as many people at random as they can.


For his part, the Palestinian minister of detainees and ex-detainees affairs, Hisham Abdul Razek, castigated the Red Cross for not shouldering its supposed role at a time when the number of Palestinian captives was rapidly growing. He noted that the number of prisoners had reached 8,000 and highlighted that their sufferings had greatly increased in the past three months. The minister explained that Palestinian prisoners were liable to daily beatings and charged the Zionist occupation authorities of using dogs in searching their cells. He pointed out, in this regard, that detainees at the desert prison of Nafha did not see the sun for three weeks.
"Moshe, where you goin'?"
"Down to beat some prisoners."
"Tusk-tusk. With that club? That'll never do. Here. Use this one."
He elaborated that sick detainees were suffering from lack of medical services, adding that detainees in Ofer prison were attacked by teargas and no treatment was offered to the 40 prisoners who suffered from suffocation as a result.


Just tear-gassed them for no reason, huh? Happens all the time, I'll bet...


Abdul Razak asked the Red Cross to retain permanent observers in Zionist detention camps especially those that contained only tents such as Ofer and Negev. He appealed to the Red Cross and the UN to immediately work for saving the prisoners from such treatment and to force the Zionist authorities to treat them as prisoners of war.


"They're not common criminals. They're uncommon criminals..."


He highlighted that detainees kidnapped from Palestinian Authority areas should not stand trial before Zionist courts because such trials violated the international law.


"It does, really! It's in the books somewhere. You could look it up..."


The minister also criticized the proposed American Road-map plan because it did not mention the question of detainees, opining that the PA and the Palestinian forces would not accept any settlement ignoring the issue of those detainees.


Probably because we don't give a short methane emission. What's happened here is the usual: "We ain't negotiating. Bring us a peace plan that'll solve all our problems and we'll tell you what's wrong with it. And until you give us everything we want, we gonna keep on killing people."


Other speakers referred to the Zionist occupation authorities prevention of family visits to those detainees. They demanded additional national efforts to enlarge the issue into an international question.


"Let's see if we can get some mileage out of this, guys!"


The higher prisoners committee affiliated with the national and Islamic forces handed the director of the Red Cross office a message elaborating on Zionist torture methods and repressive measures pursued against Palestinian detainees including denying them their simplest human rights. It asked the Red Cross to shoulder its responsibility in that matter and to monitor the application of international resolutions, agreements and treatments in that regard.


"But don't bother us Paleos with that crap, because we're busy, see?"
Posted by: Fred Pruitt || 01/15/2003 01:05 pm || Comments || Link || E-Mail|| [346 views] Top|| File under:
Rantisi urges Palestinian children not to attack settlements
IslamOnline
Abd al-Aziz al-Rantisi, a prominent figure of the Islamic resistance movement Hamas, on Tuesday, January 14, appealed to Palestinian children to refrain from attacking Jewish settlements. In exclusive statements to IslamOnline, Rantisi said this would help prevent Israel from exploiting such attacks to tarnish the image of the Palestinian resistance on the grounds of sending children to be killed.


It's the Jews' fault the Paleos try to kill them, see?


"Psychiatrists believe that children seek to model themselves after Palestinians who carried out martyr operations," Rantisi said.


"But children, you must wait until you're older to kill Jews!"


The Hamas official warned that Israeli agents are encouraging Palestinian children to infiltrate into Jewish settlements so that they will be an easy catch for the Israeli occupation troops.


Sure. Those Jews, they're an insidious bunch, you betcha.


Rantisi underscored that Israel wanted to tarnish the image of Hamas even in the eyes of Palestinians, asserting that Palestinians "must do everything in their power to figure out whether those standing behind such a phenomenon have been recruited by the enemy or not."


Do you get the impression they're not happy the little buggers went and screwed things up? Of course, if a 13-year-old and an 8-year-old had actually been successful at killing someone, then it would be different...
Posted by: Fred Pruitt || 01/15/2003 12:16 pm || Comments || Link || E-Mail|| [271 views] Top|| File under:
Three Palestinian civilians killed by Israeli gunfire in Jenin
IslamOnline & News Agencies
Three Palestinians, including two teenagers, were killed by Israeli soldiers near the northern West Bank city of Jenin early Wednesday, January 15, Palestinian security sources said. Hazaa Shadid, 16, was killed when Israeli occupation troops opened fire during an operation in Qabatiya south of Jenin, the sources said.
He was:
A. Going to the store for his Mom
B. Just standing there, doing nothing
C. Firing an AK-47 and screaming "Death to infidels!"
D. Rescuing a puppy
You'll have to take your pick as to what the answer is, since they didn't mention that in the article.
Mohedin Hamza, 16, was shot in the stomach after hurling stones at Israeli soldiers during a military operation in the Tulkarem refugee camp, the sources said.
"Avner! Rock at 11 o'clock!"
"Got 'im!"
"Dang! Knocked it right out of his hand! Try that one over there!"
"Oops. A little low on that one..."
The second victim, Ribhi Zakarna, 44, was suffering from mental problems, according to the Palestinian sources.


In Paleostine, how can you tell?


He was shot dead in the street during an Israeli military operation in Kabatiya, also in the northern West Bank.


Guess he suffers no more. I think this is the guy I heard about on FoxNews this morning. He kept approaching then IDF guys. They told him to stop or they'd shoot, he didn't and they did.


A dozen armored vehicles, backed by helicopters and jeeps occupied part of Jenin, Palestinian security sources said adding that the Israeli army encircled a building where four members of Palestinian President Yasser Arafat's Fatah faction had taken refuge. Two Palestinians received gunshot wounds.
Posted by: Fred Pruitt || 01/15/2003 12:09 pm || Comments || Link || E-Mail|| [276 views] Top|| File under:
Axis of Evil
More rallies held in North Korea to frustrate U.S. moves
Korean Central News Agency, via UmmahNews
15 January 2003
Rallies were held in north and south Phyongan provinces and Kaesong city in North Korea on January 12 and 13 to support the Government's statement on its withdrawal from the NPT. At the rallies the government statement was read out and representatives of all strata made speeches. They noted that the statement is a just measure for defending the national dignity and sovereignty as it reflects the unanimous will and demand of the Koreans. They accused the U.S. of instigating the IAEA to launch an anti-Korea campaign after listing the government as part of "an axis of evil" and as a target of its preemptive nuclear attack.


Okay. Hold a rally. No skin off our fore. Another day missed at work for you, isn't it?


The Korean people have the strong will and gut to settle accounts with the U.S. imperialists and the national power for self-defence to wipe out any aggressors, they said. Noting that the Korean people are vigorously advancing along the road of army-centered revolution, united close around Kim Jong Il, the illustrious general born of Mt. Paektu who leads any huge enemy forces by the nose, they stressed: "This single-hearted unity and do-or-die will can never be broken by any atomic bomb. The U.S. imperialist aggressors had better properly judge their rival and stop acting rashly."


They're big on "army-centered revolution" lately, which tells me that the military is in the ascendant in the halls of the politburo. Dear Leader seems to be little more than a figurehead, since the occasional fatuities that come out of his mouth are lately contradicted by the people who hold the real power. I do hope the Bush team isn't under the illusion that Dear Leader is the guy in charge. I suspect they're not...
Posted by: Fred Pruitt || 01/15/2003 12:18 pm || Comments || Link || E-Mail|| [399 views] Top|| File under:
Middle East
Israelis to demolish entire Palestinian village
Washington Report on Middle East Affairs
Israeli bulldozers are set to destroy the entire village of Al-Daba' in the the Qalqilya district of the West Bank as they make way to build a wall to cut off the area from Israel.


Sounds like a good move to me. Either WaPo (the original source) or Islam On Line takes the opportunity to tie the whole thing to the hated Merkins, though. To whit:


The village consists of 250 Palestinians living in 42 houses. Sixty ton American made armored Caterpillar D-9 bulldozers will make short work of 42 houses, 600-700 dunums (one dunum is equal to 1000 square metre) of agricultural land, a mosque, and an elementary school for 132 children.


Have your heart strings been tugged yet? Keep going...


The military order was issued 30 days ago and requires the clearing of 50 metres of land next to the billion dollar wall (financed by the United States) being built to separate Palestinian land from Israel in the northern part of the West Bank. The clearing operation has exceeded its orders and now the destruction will extend 500 meters into the West Bank and engulf the village of Al-Daba'.


Poor little al-Daba', home to peaceful, friendly folk, who never bother anyone...


Construction of the 8-metre high, 360-kilometer long wall has been proceeding inside the 1967 armistice line. When completed, an additional seven percent of Palestinian land will be confiscated and if the wall is extended to Hebron, ten percent of land will move to the Israeli side of the border. When completed, the wall will be fitted with motion sensors, observation towers every 300 metres, barbed wire, and a two-metre deep ditch to prevent screaming, cursing Palestinians from swarming into entering Israel to kill people at random.


Things like that happen when you absolutely, positively refuse to control the homicidal maniacs in your midst...


Many observers believe that the wall is being built because Israel has failed to halt Palestinians by other means from crossing into Israel to find work to support their families.
"Hi! I'm from Paleostine. I'm here to find work to support my family."
"Hokay. What do you do?"
"I kill people. Got any openings?"
The Israeli wall has been compared to the Cold War's Berlin Wall, separating East and West Berlin, constructed by the East Germans. The Israeli wall creates a concentration camp of the West Bank.


Not a very accurate comparison. East Germany built the wall to keep their people in, not to keep psychopaths out. Since it doesn't wall in the West Bank, but walls it out of Israel, it could hardly be compared to a concentration camp. At Jericho, a few years ago, Kathleen Kenyon found the remains of a wall that surrounded the city some 8000 years ago. The inhabitants were trying to keep the Paleos of that period from coming in and killing them and stealing their Neolithic belongings. That's probably a better comparison.
Posted by: Fred Pruitt || 01/15/2003 11:41 am || Comments || Link || E-Mail|| [316 views] Top|| File under:
Axis of Evil
Bush, Blair to Meet at Camp David on Iraq
President Bush and British Prime Minister Tony Blair, staunch allies in the showdown against Iraqi leader Saddam Hussein, plan to meet Jan. 31 at the Camp David presidential retreat.
The meeting is scheduled three days after the president's State of the Union address and four days after the United Nations Security Council plans to convene to hear reports from U.N. weapons inspectors. The White House hopes to use both events, plus Blair's visit, to build momentum against Saddam.


Mark these dates on your calendar, folks!


Bush has vowed to disarm Iraq, even if it requires military action without approval of the U.N. Iraq says it has no weapons of mass destruction, an assertion contested by the United States. Bush and Blair are under pressure not to use force unless U.N. arms inspectors find evidence of Iraqi banned weapons and the United Nations supports an attack. Blair said this week he believed the U.N. would approve military action if the inspectors found Saddam had violated a Security Council resolution, adopted Nov. 8, which gave the Iraqi leader a last chance to disarm. But he suggested Britain and America would not be stopped from taking military action by any member of the Security Council putting an "unreasonable or unilateral block down on action."


January 27 - U.N. meeting, January 28 - State of the Union, January 31 - Camp David meeting, February (insert date here) - WAR!
Posted by: Steve || 01/15/2003 11:16 am || Comments || Link || E-Mail|| [286 views] Top|| File under:
Stealths Gear Up for Action
Albuquerque Journal January 14, 2003
By Miguel Navrot and Rene Romo

Middle East Likely Destination From Holloman Base

The upcoming overseas deployment of stealth fighter jets from New Mexico is among the latest moves to bolster U.S. forces in the Middle East.
Late Saturday, official word reached Holloman Air Force Base that F-117A fighter jets there will leave stateside for an indefinite time. Holloman houses 51 stealth fighters and their only two combat squadrons. Base officials didn't disclose how many jets or pilots will be tapped, or where they are going. Yet it is almost certain specialty mechanics and many others who maintain the jets will deploy as well.
"We've been kind of stepping up and jetting up for this for several weeks, because we had an idea it might come down eventually," said Col. James Hunt, 49th Fighter Wing commander. "For the next couple of weeks, we are going to work extra hard to make sure our aircraft are ready to go."
Deploying pilots will fly the jets overseas themselves, making stops along the way. No destination was made public Monday during a news conference.
The Associated Press reported one squadron of the stealth fighters was included in the latest Persian Gulf order signed by Defense Secretary Donald Rumsfeld.
Stealth fighters will be used in any first wave against Iraqi air defenses and communication assets, said Patrick Garrett, associate analyst with Washington think tank Globalsecurity.org. With Iraqi radar disabled, heavier bombers like the B-2 Spirit and the B-52 Stratofortress will follow.
Both B-2s and B-52s are reportedly already deployed to the Indian Ocean atoll Diego Garcia. As for the F-117As, they could be stationed in Kuwait, Qatar or if the United States secures permission to use its airspace Saudi Arabia, Garrett said.
"It is going to be fascinating to see how those two operate together," Garrett said, referring to the F-117A and the B-2, which also has stealth capabilities.
At Holloman, airmen who may deploy are receiving their annual chemical and biological warfare training earlier than scheduled, base spokeswoman Maj. Tina Barber-Matthew said. That testing is scheduled for today.
Stealths were last deployed for combat in 1999, to Kosovo, for Operation Allied Force. Twenty-four jets participated, and one was struck down by a Serbian rocket.
Hunt, noting the base is prepared, said "nobody likes to go to war."
Posted by: Anonymous || 01/15/2003 11:17 am || Comments || Link || E-Mail|| [288 views] Top|| File under:
Middle East
Assad lets Hezbollah clerics preach in Alawite
Syrian president Bashar Assad has started to allow Shi'ite clerics, some identified with Hezbollah, to preach in Alawite centers in Syria. The Israeli defense establishment regards the new practice as further evidence of his close ties with Hezbollah, especially with the organization's leader, Hassan Nasrallah. Assad allowed the Lebanese clerics to preach in religious centers in an area considered an Alawite stronghold, near Aleppo. A senior Israeli defense official said: "President Hafez Assad would be spinning in his grave if he knew of his son's connections to Hezbollah and the Iranians."
The ruling Alawites are a minority sect of Islam in Syria - some 10 percent of the population - but they been the controlling power in the regime for three decades. They originally split from the Shi'ites, but ties remain between the two Islamic sects. In the past, Shi'ite clerics from Lebanon did travel to Syria but Bashar Assad has broken with tradition by allowing them to preach openly in Ansaria, the Alawite stronghold near Aleppo. Since inheriting the presidency from his father two-and-a-half years ago, Bashar Assad has developed close ties with Nasrallah, meeting him often and coming under his influence regarding the conflict with Israel. Some Israeli intelligence officials believe Assad looks up to Nasrallah, who is a few years older, as an elder brother figure.


Interesting and dangerous development
Posted by: Steve || 01/15/2003 10:17 am || Comments || Link || E-Mail|| [310 views] Top|| File under:
Hamas denies it has RPG launchers, advanced Kassam rockets
The militant Islamic group Hamas on Wednesday denied an earlier statement that it had smuggled new rocket-propelled grenades and rockets into the Gaza Strip to use against Israel. A statement released in Hamas' name Tuesday in Beirut, Lebanon, said the group had new rocket-propelled grenades capable of piercing tank armor. The statement also said Hamas had produced a new batch of its Iz a Din al-Kassam rockets. But in a statement Wednesday, Hamas denied that it had the weapons. The new statement, which was posted on Hamas' official Web site, said if the group had such arms it would announce it by using them against Israel.


Oh, OK.
Posted by: Steve || 01/15/2003 10:13 am || Comments || Link || E-Mail|| [278 views] Top|| File under:
Who's in the News
23
[untagged]
Bookmark
E-Mail Me
The Classics
The O Club
Rantburg Store
The Bloids
The Never-ending Story
Thugburg
Gulf War I
The Way We Were
Bio
Merry-Go-Blog
Hair Through the Ages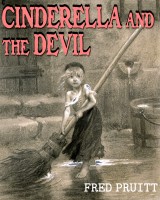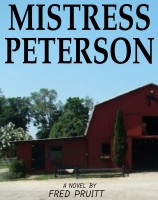 On Sale now!


A multi-volume chronology and reference guide set detailing three years of the Mexican Drug War between 2010 and 2012.

Rantburg.com and borderlandbeat.com correspondent and author Chris Covert presents his first non-fiction work detailing the drug and gang related violence in Mexico.

Chris gives us Mexican press dispatches of drug and gang war violence over three years, presented in a multi volume set intended to chronicle the death, violence and mayhem which has dominated Mexico for six years.
Click here for more information


Meet the Mods
In no particular order...


Steve White
Seafarious
Pappy
lotp
Scooter McGruder
john frum
tu3031
badanov
sherry
ryuge
GolfBravoUSMC
Bright Pebbles
trailing wife
Gloria
Fred
Besoeker
Glenmore
Frank G
3dc
Skidmark
Alaska Paul



Better than the average link...



Rantburg was assembled from recycled algorithms in the United States of America. No trees were destroyed in the production of this weblog. We did hurt some, though. Sorry.
34.204.168.209