Afghanistan
Suspect Says He Trained in Afghanistan
An Afghan suspected of wounding two U.S. servicemen in a Kabul grenade attack last month admitted receiving terror training at a camp inside Afghanistan, the country's interior minister said Thursday. However, Interior Minister Taj Mohammed Wardak said the suspect did not identify his alleged instructors or say whether they were Afghan or foreign. The training occurred late last year, the suspect allegedly said. But the admission by suspect Amir Mohammad, believed to be in his teens, seems to indicate that fugitive Taliban and al-Qaida terrorists continue operating training camps despite efforts by U.S.-led coalition forces and their Afghan allies to hunt them down and eliminate them. The suspect's claim also supports last month's United Nations report saying small, often mobile training camps operate in Afghanistan's mountainous border regions.


The big camps they used to have attracted, er, attention.


Mohammed is accused of throwing a grenade into a jeep carrying two U.S. Special Forces soldiers driving through the capital city Dec. 17. Mohammed, who is from Khost in eastern Afghanistan, told Wardak that he and about a dozen other men trained for a week at a base six miles from the southern Afghan border with Pakistan. About a dozen teachers taught the students how to use guns and bombs in attack, Wardak said he was told. "They taught him that if you are a good Muslim and if you love your home and your country, you should bomb the Americans," Wardak told The Associated Press.
After the training ended, the graduates visited the southern Afghanistan graves of Taliban and al-Qaida members killed in a 2001 battle with U.S. forces as the hardline Islamic regime was collapsing, Wardak said. They prayed for success in attacks on Americans.


I heard that this had become some kind of a shrine.


Five students then traveled to Kabul, with Mohammad saying he went to the central market looking for Americans to target.


"Gonna bang me sum Merkens!"


Wardak said the suspect was being detained by Afghan authorities but American officers have taken him away for brief periods of questioning.


"Thump, smack. OK, we're done for today."
Posted by: Steve || 01/16/2003 12:47 pm || Comments || Link || E-Mail|| [353 views] Top|| File under:
Arabia
Yemeni Al Qaeda Suspect Says Lured to Go to Germany
A Yemeni Islamic cleric arrested in Germany for suspected al Qaeda links has said he was lured to travel there to receive a charitable donation from a U.S. Muslim, a state-run newspaper said on Thursday. Sheikh Mohammed Ali Hassan al-Mouyad, held along with his lover an aide in Germany on a U.S. request last week, said he had been led to believe the U.S. Muslim man wanted to meet him to make a contribution, the September 26 weekly said.
Aw! Diddums fooled you?
The cleric told Yemen's ambassador at a German detention center he had been told "he should travel to the United States or Germany to get the donation directly from the Nigerian American scam artist." Sheikh Mohammed said he had met the American, identified only as Saeed, and received a check for a Muslim charity before being arrested, the weekly said.


Just goes to show, boys and girls: Never take money from someone you don't know. Or ice cream, either... Bet the check bounced, too.


A Frankfurt court this week ordered the cleric and his lover aide, Mohammed Moshen Yahya Zayed, to be detained in custody pending a U.S. extradition request.
Posted by: Fred Pruitt || 01/16/2003 02:03 pm || Comments || Link || E-Mail|| [337 views] Top|| File under:
Kingdom will never fight Islamic trends, says Prince Ahmed
The Kingdom will never fight Islamic trends or prevent holy struggle in God's name, but is detaining a number of citizens as part of efforts to track Al-Qaeda members and protect its people, Deputy Minister of Interior Prince Ahmed said in remarks published yesterday. "The Kingdom can never fight the Islamic trend because it is the country of Islam, and it can never fight any effort made for the good — especially jihad (holy struggle) in the name of God," Prince Ahmed said, according to the Okaz newspaper.
"Fight Islamic trends? We set Islamic trends. Jihad is what we do, y'know? Well, not us princes, personally, but we make it possible for the cannon fodder faithful to fight jihad. Without us to pick up the tab, they'd have to get jobs..."
Since the Sept. 11 attacks on the United States, the Kingdom has been criticized as too tolerant of Islamic extremism and for supporting charities active in Muslim countries gripped by armed conflict, including Afghanistan and Chechnya. Western reports have suggested money contributed to such charities was being used to support extremist groups — a claim denied by the charity officials, who insist their aid has been offered purely for social and medical purposes.


"Lookee here, Mahmoud, listen carefully. All you gotta do is administer one of these lead pills to an infidel's head, and he's cured..."


Prince Ahmed, speaking to reporters Monday, said pursuing and detaining a number of Saudis was part of tracking down members of Al-Qaeda. It was, he said, motivated by "the Kingdom's desire to preserve its citizens from destructive discussions." He did not elaborate.


He was probably referring to what difference there is, if any, between Soddy society at large and al-Qaeda...


Prince Ahmed said those being detained included some inside the Kingdom and others who arrived from outside. He did not cite figures, but last month officials said the Kingdom had questioned more than 2,000 individuals in connection with the US war on terrorism — many of them former fighters against the Soviets in Afghanistan in the 1980s and fighters in Bosnia and Chechnya. Adel Al-Jubeir, Saudi foreign policy adviser in Washington, said then about 100 suspects were detained for questioning. Prince Ahmed said that many of the Saudis held at a US detention center in Guantanamo Bay, Cuba, over suspected links to Al-Qaeda network were innocent.


He had no idea what they were innocent of, but he was sure they were.
Posted by: Fred Pruitt || 01/16/2003 01:22 pm || Comments || Link || E-Mail|| [332 views] Top|| File under:
Alwaleed dismisses accusations of terror funding as stupid
Prince Alwaleed ibn Talal, chairman of Kingdom Holding Company (KHC), described as "stupid" accusations that some members of the royal family had provided funds to persons linked to the Sept. 11 attacks in the United States.


This is the guy Giuliani told to stuff his daggone check just after 9-11...


In an interview with the French daily Le Monde, he said: "Saudi Arabia has been the No. 1 target of Osama Bin Laden, well before the United States. If some funds from a very few in the ruling family found their way to persons linked to the Sept. 11 acts, this was certainly inadvertent and well beyond intent. The money was given out of a sense of charity to help individuals in their difficult times."


Maybe the Soddies should concentrate on tracking down the recipients of the money when things like that happen and killing them...


Prince Alwaleed said that even the United States was also not free from guilt.


I confess! We dunnit! Whatever it is...


"It is well-known, for instance, that for years Americans, particularly those of Irish descent, have been funding the Irish Republican Army (IRA) when at the same time the US government was condemning the IRA's terrorist acts. Until very recently, the US has not been able to put a stop to that money flow," he said.


Faith and begorrah! But we made the effort — maybe the Soddies should, too...


Prince Alwaleed recalled that the Saudi authorities have recently announced drastic measures to monitor the flow of funds to Muslim philanthropic organizations, which would ensure that funds remitted from abroad would serve only the financing of charitable causes.


Now we just have to work on the definition of charitable causes: the Sods say charitable causes can include gifts of arms, ammunition, and explosives, and we interpret things a little differently...
Posted by: Fred Pruitt || 01/16/2003 01:00 pm || Comments || Link || E-Mail|| [286 views] Top|| File under:
Europe
Loyalists object to first mosque in Northern Ireland
Maureen Coleman for Belfast Telegraph
Protestant Unionists on Craigavon Borough Council were accused of displaying ignorance today in a row over plans to build a mosque.


An Irishman? Ignorant? Faith! I never heard of sech a thing!


Outline planning permission has been granted for the construction of Northern Ireland's first mosque, in a field at Bleary, near Portadown. But after objections from some Unionist councillors and local residents, planners were asked to reconsider and a final recommendation has yet to be made.
"Faith, man! Are ye daft? 'Tis killin' each other, we are! Who's got time fer the killin' o' them?"
Former Ulster Unionist Mayor of Craigavon Fred Crowe said he was opposed to the mosque on infrastructure grounds, claiming it would pose traffic, noise and drainage problems.


Oooh! Look, Maw! Outdoor plumbing!


He said that residents had been assured that there would be no "calls to worship", but pointed out that chanting could disturb people living nearby. "This mosque would be built near eight or nine villas and although we've been assured that there will be no noise, they are inclined to chant in big numbers, which is bound to cause a disturbance," he said.


"Not quite as big a disturbance as when they riot in big numbers, mind yez, but enough to ruin the concentration of a man whose head is already throbbing from the previous night's festivities."


"I think that a mosque would devalue the area and introduce people into the community who don't actually live here. I'm as liberal as anybody but there are genuine reasons why this proposal should not go ahead."
"I mean, the Papists are bad enough, but North Africans? The only thing we have in common with them at all is our mutual love of explosives."
Posted by: Fred Pruitt || 01/16/2003 02:13 pm || Comments || Link || E-Mail|| [322 views] Top|| File under:
Frenchies tell Soddy charities to get bent. Really.
The French government has said that it firmly backs the decision by its embassy in Riyadh to refuse visas to the representatives of 13 Saudi charities who were to have taken part in an international conference on humanitarian assistance here last week. "The decisions were taken for good reasons, and I don't intend to debate the question any further with anybody," Foreign Ministry spokesman Francois Rivasseau said.


"So shut yer fudge up!"


He said the decision was taken in Paris, not, as previously reported, in Riyadh. According to a communique issued by the Saudi participants who were banned from attending the Paris conference, the measures adopted against charitable organizations such as theirs were "discriminatory", especially as they "sought to curtail humanitarian activities."


Depends on whether your definition of "humanitarian activities" includes explosives, of course...


They also "condemned the war mounted against some charity organizations in the name of the so-called war on terror." Addressing a press conference in Riyadh on Sunday, Saleh Al-Wohaibi, secretary-general of the World Assembly of Muslim Youth (WAMY), described the French move as "unacceptable." He also noted that the visas were denied by the French Embassy "without any explanation."


"I mean, they just tossed them back over the counter and laughed. What could that mean?"


Speaking by teleconference from Paris during the packed press conference, Haitham Manna, spokesman of the Paris-based Arab Committee for Human Rights, condemned Paris for "acting under US pressure" in its decision to refuse visas to officials of the Saudi NGOs.
And I, in my turn, as a representative Merkin citizen, applaud the Frenchies for demonstrating that they do, in fact, possess working nads. Feels good to be tougher and more decisive than the Danes and the Norgies and the wooden shoe crowd, doesn't it? Matter of fact, I'm gonna make a note to compliment the Frenchies again next week, assuming Rivasseau hasn't been fired by then.
Posted by: Fred Pruitt || 01/16/2003 01:35 pm || Comments || Link || E-Mail|| [358 views] Top|| File under:
All asylum seekers to be fingerprinted
The European Commission today will begin operating an unprecedented system to record the fingerprints of all asylum seekers entering the European Union, officials said. All asylum seekers older than 14 will be fingerprinted under the system in all 15 EU member states except Denmark. The program also will be implemented in Norway and Iceland. Immigration is a politically sensitive subject in the 15-member European Union, where many movements warn about an influx of cheap labor and the drain on welfare services.
Weren't they saying this was some sort of human rights violation when we did it?
Posted by: Fred Pruitt || 01/16/2003 12:51 pm || Comments || Link || E-Mail|| [301 views] Top|| File under:
Norway halts extradition process of terrorist suspect to Jordan
Norway's chief public prosecutor Lasse Qvigstad blocked the arrest of controversial mullah Krekar. Qvigstad said the Norwegian Police Security Service (PST) have no case yet.
According to Aftenposten, Qvigstad has reportedly sent the PST a letter making it clear that it is not a crime under Norwegian law to prepare or lead violent or military resistance in one's homeland.


Trying to become a refuge for terrorists, dictators, etc?


Mullah Krekar is allegedly the leader of a Kurdish guerrilla group with ties to Osama bin Laden's al Qaeda network. Krekar had been held in the Netherlands until recently, when authorities decided to let him continue on to Norway, apparently rejecting a Jordanian request to extradite Krekar on a drugs charge. According to press reports in Norway, the Jordanian extradition request is incomplete. Norwegian authorities will now contact Jordanian authorities asking that the charges against Krekar be made more specific, Norwegian Foreign Office press spokesman Karsten Klepsvik told NRK Radio.
For his part, Mullah Krekar said that he has kept the police informed of his activities on an ongoing basis since he came to Norway as a quota refugee in 1991.


Under a little pressure from your muslim community, Norway?
Posted by: Steve || 01/16/2003 10:37 am || Comments || Link || E-Mail|| [295 views] Top|| File under:
Fifth Column
Aussie linked to terrorist camp
Jack Thomas, the Melbourne man being detained in Pakistan, has reportedly been linked to a terrorist training camp run by al-Qaeda in Sulawesi, Indonesia.

Indonesian intelligence officials claim to have found a training video from the secret camp, where training was held in February and March 2001, according to a newspaper report today.

Muchchyar Yara, an assistant to the chief of BIN, the Indonesian intelligence agency, told The Age newspaper Mr Thomas had featured in the video, along with al-Qaeda operatives from several countries.

"At that training camp, he was training in bombs and explosives devices," Mr Yara told The Age. Mr Yara said that in Indonesia, Mr Thomas met terrorist leaders including Kuwaiti citizen Omar al-Faruq, allegedly al-Qaeda leader Osama bin Laden's "ambassador" to South-East Asia, now in American custody.

He said Mr Thomas also met the fugitive Riduan Isamuddin, also known as Hambali, the alleged mastermind of the Bali bombings; Ali Gufron, also known as Mukhlas, who is facing charges over crimes related to the bombings, and a man named Parlindungan, who was to run a branch of al-Qaeda in Spain.

The training camp video was found in a raid on a house several months after the camp ended. Indonesians are believed to have passed a photograph of Mr Thomas taken from the video to Australian security organisations.

Barrister Robert Stary, who represents the Thomas family, last night condemned the Indonesian allegations as "completely unsubstantiated" and coming from organisations "that are infamous and notorious for their inaccuracy and unreliability".
Posted by: Paul || 01/16/2003 06:04 pm || Comments || Link || E-Mail|| [269 views] Top|| File under:
Anti-War Group Revives the 'Daisy' Ad
Revisiting a jarring television commercial from the Cold War era, a grass-roots anti-war group has remade the 1964 "Daisy" ad, warning that a war against Iraq could spark nuclear Armageddon. Like the original, the 30-second ad by the Internet-based group MoveOn.org depicts a girl plucking petals from a daisy - along with a missile launch countdown and a nuclear mushroom cloud. The original ad was produced by President Johnson's campaign to paint his Republican rival, Barry Goldwater, as an extremist who might lead the United States to a nuclear war with the Soviet Union. The ad created such negative reaction that it was pulled after only one showing, but Johnson went on to a landslide victory.
MoveOn.org released its version to the media Wednesday and was to air the ad Thursday in 13 major U.S. cities at a cost of $400,000. Its ad includes scenes of military escalation before the mushroom cloud appears. Then the screen goes black, with a warning that a war might end quickly - or it might spread to other countries and end with "the unthinkable." The ad ends with the message: "Maybe that's why the overwhelming majority of Americans say to President Bush: Let the inspections work."


It's ads like this that cause most americans to say to you, "F**k Off, A-hole!"


MoveOn.org's leaders hope the ad will persuade more Americans to oppose a military solution in Iraq. "We wanted to run an ad that would highlight that very real possibility (of nuclear war) and help encourage a national discussion," said Eli Pariser, MoveOn.org's international campaign director.
Despite the announcement Thursday that U.N. weapons inspectors in Iraq had found 11 empty chemical warheads that they said Iraq had not declared as required, MoveOn.org said the campaign would continue. "I think this is exactly what we like to see, the inspectors are there to find weapons and destroy them," Pariser said. Some media experts were skeptical the ad would sway public opinion. "It's more of a news ad designed to get media attention," said Kathleen Hall Jamieson, the dean of the Annenberg School of Communication at the University of Pennsylvania. Barbara O'Connor, director of California State University's Institute for the Study of Politics and the Media, added that viewers may tune out the horrific images.
MoveOn.org, founded in San Francisco in 1998 to lobby against the impeachment of President Clinton, also has organized an online signature campaign against the war, and last month spent more than $300,000 on newspaper ads urging President Bush to avoid war.


Ah huh, the usual suspects, again.
Posted by: Steve || 01/16/2003 03:27 pm || Comments || Link || E-Mail|| [351 views] Top|| File under:
India-Pakistan
Pak-India Standoff Heats Up as Snow Falls
One senior State Department official confided off the record this week that after recent reports from New Delhi and Pakistan, "Iraq and North Korea might turn out to be this year's second level crises." Even with the winter snows closing many of the passes through which Pakistani-backed guerrillas/terrorists have traditionally made their way into Kashmir, infiltration levels are rising ominously, the official added. And it was getting tougher to talk the Indian government out of taking the kind of pre-emptive action that the United States advocates in its own new national security doctrine. "We can't talk to the Indians about whether or not they would be right to strike, only about whether it would be smart," the official said.


Swell, just what we need.
Posted by: Steve || 01/16/2003 03:03 pm || Comments || Link || E-Mail|| [344 views] Top|| File under:
Islamic Schools Raided in Islamabad
Pakistani authorities accompanied by English-speaking foreigners raided at least three Islamic schools in the capital looking for al-Qaida and Taliban suspects, school officials said Thursday.


These are the raids that didn't take place


About six religious leaders filed a complaint with the Islamabad police demanding charges of unlawful interference in Pakistani religious schools be brought against the foreigners, who they said were American FBI agents.


Who aren't there


"We want these people charged. They illegally entered our madrassas and are interfering in the affairs of our religious institutions," Abdul Rashid Qasi, the deputy head of another school that was not raided. Islamic schools are called madrassas. Police said they received the demand but refused to say whether any charges would be filed. The Pakistan government released a statement denying the raid occurred but said the allegation would be investigated further.


And denied again


Maulana Fida Mohammed, administrator of Madrassa Darul Uloom Subhania, said his school was raided shortly after midnight on Wednesday. "What are they doing? Why were foreigners there? This should not happen," he said. The other schools raided were Jamia Misbahul Uloom and Masjid Abdullah bin Masood.
The schools do not have any known affiliation with militant groups.


Snicker


None of the students or teachers were detained, Mohammed said. However several student registers were taken, he said.


Most likely all the names are false, but you take what you can
Posted by: Steve || 01/16/2003 09:59 am || Comments || Link || E-Mail|| [277 views] Top|| File under:
Pakistani Clerics Demand Action Against FBI Agents
Islamic clerics in Pakistan asked police on Thursday to register a complaint against U.S. Federal Bureau of Investigation agents for carrying out raids on their seminaries to hunt for al Qaeda suspects. But Pakistani police described as "baseless" the allegations by the clerics and several witnesses that the raids took place. "There is no proof that any raid took place or there were foreigners involved in a raid," Kaleem Imam, Senior Superintendent of Police in the capital Islamabad, told Reuters.


"In fact, there is no proof that I am even talking to you."


Pakistan denies that the FBI is involved in raids on the homes of Pakistani suspects, despite numerous witness accounts to the contrary. The clerics insisted that the mosque and seminary were raided and that foreign agents were present. "I demand that a First Information Report be registered against these people because they were from the FBI," said the application from Abdul Razzaq Haideri, prayer leader of Abdullah bin Masood mosque in Islamabad. Haideri said in his complaint seen by Reuters that his mosque was raided at about midnight on Wednesday.Hardline Islamic parties have been deeply angered by frequent reports about the involvement of FBI agents in raids on suspected Islamic militants in Pakistan.


They must be doing a good job, whoever they are.


The six-party Muttahida Majlis-e-Amal Islamic coalition staged nationwide protest rallies earlier this month against the United States and the threat of war on Iraq. They also criticized the role the FBI had in Pakistan in hunting suspected terrorists.


If they didn't have the U.S. to protest against, they'd find someone else, cause that's what they do for a living.


In a separate incident cleric Maulana Fida Mohammad told reporters he was asleep when a raid took place late on Monday at his seminary and that his cook was taken away by the authorities. "I saw there were some (people) of reddish color who were speaking English, and others who were translating for them," Mohammad said, explaining that they were asking questions about al Qaeda and Arabs.


Red FBI agents? Native American, sunburned, or space alien red?


Khaista Gul, the cook, told reporters he was unable to see any faces because he was blindfolded, but heard people talking in English. He said he was kept in a room where some people interrogated him in Urdu about links between al Qaeda and the seminary. Maulana Abdur Rasheed Ghazi, a prominent Muslim cleric in Islamabad, told reporters at the police station that the FBI's activities in Pakistan were intolerable. Islamabad and nearby Rawalpindi city have several hundred big and small Islamic seminaries.


It's where they grow their major export crop.


"I have made it very clear that no FBI agent has ever accompanied any Pakistani agency," Interior Minister Makhdoom Syed Faisal Saleh Hayat told reporters this week. But officials admit there are a few U.S. intelligence agents in Pakistan helping track down suspects using high-tech surveillance techniques.


Monitoring those satellite phones al-Queda is so fond of.
Posted by: Steve || 01/16/2003 09:20 am || Comments || Link || E-Mail|| [344 views] Top|| File under:
Southeast Asia
Bombing suspects flown to Bali for questioning
Police said they were flying newly captured suspects Ali Imron and Mubarok to Bali last night for interrogation about their roles in the October 12 bombings that killed 194, including 88 Australians. Imron, 30, will be held at Polda, the Denpasar police headquarters, where his brothers Amrozi, 35, and Mukhlas, 42, are imprisoned, along with another accused bomber, Samudra, 35.


Family reunion


The capture of Imron and Mubarok on Berukang island off the east coast of Borneo on Monday brings to five the number of accused plotters who face the death penalty. Police allege that Imron, the youngest brother in a family of Muslim fundamentalist activists, drove a van containing 300kg of explosives to the Sari Club. They say that Mubarok, whose real name is Hutomo Paqmungkas, funded the bombers. The two have been on the run together since Amrozi was caught on November 5.
They took a ship to East Kalimantan, Indonesian Borneo, on November 19. Two weeks ago they went to Berukang, a 15-hectare island three hours by boat from the mainland, and hid on a fish farm. Police said Imron told them he was in his brother's house in their home village in East Java when they arrested his brother. But police were not aware then of his identity or his alleged role in the bombing, and he escaped.


Wonder if they shoot them one by one in Indonesia, or we can line the whole family up for a before and after photo?
Posted by: Steve || 01/16/2003 10:16 am || Comments || Link || E-Mail|| [293 views] Top|| File under:
Philippine soldiers killed by rebels
Three Philippine soldiers have been killed and six others wounded in a clash with Abu Sayyaf rebels in the south of the country, military officials have said. The three-hour battle broke out on Jolo island when troops encountered about 200 guerrillas near Patikul town, 960 kilometres south of Manila.


That's a pretty big concentration of rebels, wonder what they were up to?


The island's army chief, Colonel Alexander Aleo, said an unknown number of Abu Sayyaf fighters were also killed.
The Philippine soldiers involved in Thursday's clash were looking for three Indonesian seamen and four Philippine women preachers. None of the hostages were spotted during the battle, the military said.


Still looking for those Avon ladies.
Posted by: Steve || 01/16/2003 08:14 am || Comments || Link || E-Mail|| [284 views] Top|| File under:
Indonesian police in royal blunder
Indonesian police thought they had caught Asia's most wanted man - but instead arrested a Javanese royal.


Oops!


The police raided a train on Tuesday and arrested a man they thought was Hambali, an Islamic scholar believed to be the operations mastermind of the al-Qaeda-linked regional Islamic group, Jemaah Islamiah. They questioned their captive for seven hours before realising their mistake. The man in custody was a cousin of the highly respected sultan of Yogyakarta, Hamengkubuwono 10th.


Yup, that's his name.


"I told them the truth, but the investigators remained adamant that I was Hambali," Acun Hadiwidjoyo told the Jakarta Post newspaper. "They distrusted me because Hambali has lots of false names."


Doesn't everyone?


Mr Hadiwidjoyo, 45, is said to closely resemble the fugitive wanted by Indonesia, Malaysia, Singapore and the Philippines in connection with a series of bomb attacks in the region. He was arrested as he was travelling from the central Javanese town of Solo to Jakarta, said Yogyakarta police chief Major Richard Nainggolan. Police had received a tip-off that Hambali, whose real name is Riduan Isamuddin, was on the train.
Hambali is accused of arranging a meeting of two of the 11 September hijackers with other al-Qaeda figures in Malaysia in January 2000, and of being behind other plots to blow up Western targets in the region. Indonesian police have admitted making several false arrests in the early stages of the investigation into last year's Bali nightclub bombing.
Posted by: Steve || 01/16/2003 08:08 am || Comments || Link || E-Mail|| [287 views] Top|| File under:
Terror Networks
U.S. Seeks to Extradite Yemeni Men
The U.S. Department of Justice notified Germany that it will seek the extradition of two Yemeni men arrested in Frankfurt on charges they were members of Osama bin Laden's al-Qaida network, a U.S. Embassy spokesman said. Officials in the United States and in Germany confirmed Wednesday that the arrest of Mohammed Ali Hassan al-Moayyed and Said Mohammed Mohsen stemmed from charges filed this month in federal court in Brooklyn alleging they provided support to a terrorist organization.
A spokesman for the U.S. Attorney's office in Brooklyn had no immediate comment on the charges, which remain under seal.
Al-Moayyed is thought to be an al-Qaida financier who collected funds for the terrorist organization through a location in the Yemeni capital, San'a, according to a U.S. official speaking on condition of anonymity. "We think this guy was gathering money from all over the world and funneling it to al-Qaida and had contact with bin Laden," the official said.


Him, we'd like to pump full of giggle juice


Mohsen, al-Moayyed's traveling companion, is alleged to have played a lesser role in the organization.


Low-level bodyguard, or gofer.


German courts do not recognize extrajudicial holding facilities like the U.S. Navy base in Guantanamo Bay, Cuba, and prohibit the extradition of anyone who could face the death penalty.
But U.S. officials said the suspects were not targets of a capital case, and would be tried in a civilian court. A formal extradition request will come within 40 days, U.S. Embassy spokesman Tim Moore said.

Posted by: Steve || 01/16/2003 09:52 am || Comments || Link || E-Mail|| [277 views] Top|| File under:
Ricin Plotters Linked to al-Qaida Network
Two men arrested by police in the northern English city of Manchester are part of a network of Algerian extremists influenced by al-Qaida and in possession the deadly poison ricin, news reports said Thursday. One of the men was said to have fatally stabbed a police officer and injured four others when officers raided a Manchester flat on Tuesday. The Guardian newspaper quoted an unidentified government source as saying the British security services regarded the network of Algerians as the "greatest al-Qaida-related threat in Europe, the most potent threat after al-Qaida itself." The group is linked to the deadly poison ricin, discovered in a London apartment Jan. 5, the newspaper reported. But The Guardian said police had been investigating the network - which the paper described as an offshoot of Algeria's radical Armed Islamic Group insurgency - for weeks before the poison find. A senior U.S. official traveling in Europe said on Thursday the men arrested in the alleged ricin plot were linked to Ansar al-Islam, a terrorist group in northern Iraq which is suspected of ties to al-Qaida and possibly to Saddam Hussein's regime.


That would be handy, if you had some proof.


The Guardian said police do not believe the Algerians are directly linked to Osama bin Laden's al-Qaida network but were inspired by the group and may be tied to other violent Muslim extremist organizations. Some members have attended terrorist training camps in Afghanistan, where chemical and biological weapons like ricin may have been present, the paper said.
Several British newspapers said police who raided the Manchester flat on Tuesday were surprised to find the two top terror suspects there. The papers said they had intended to arrest an Algerian who had remained in Britain after his asylum request was rejected and was also wanted under anti-terrorism legislation. Officers were surprised to find two others at the apartment and did not immediately realize they were known terror suspects, the reports said. The Times, which said police are increasingly concerned about the possibility of a chemical attack here, said the two were on the most-wanted list of suspected North African terrorists in Britain.


Names, please?


Police failed to handcuff the men, and an hour after they began interrogating them one broke free, ran into the kitchen and seized a large knife. Detective constable Stephen Oake, 40, was killed and four other officers injured. The Guardian said the killer was "a very senior player" in the Algerian network behind the ricin plot.


"Nigel, please order a extra liter of giggle juice. We have a VIP to entertain."


Manchester police said only that the raid was linked to the ricin discovery in London. They did not identify the three men arrested during the operation, saying only that they were North Africans aged 23, 27 and 29. One was being questioned about the ricin, another about Oake's death, and the third was being handed over to immigration authorities. On Thursday, Manchester police said they had arrested a fourth man, a 32-year-old Algerian, under the Terrorism Act overnight. A police spokeswoman said he had turned himself in at a police station in the Collyhurst neighborhood of Manchester and added that the Manchester department would hand him over to the anti-terrorist branch of London's Metropolitan Police. She did not know whether the suspect had any connection to the North Africans arrested in the Tuesday raid but that he was not directly linked to the alleged ricin plot.


If he turned himself in, he's a nobody.


"The arrest is part of the nationwide, ongoing investigation into international terrorism but not directly linked to the discovery of ricin in the house in London," the spokeswoman said on condition of anonymity. Ricin, derived from the castor bean plant, is one of the world's deadliest toxins and has been linked in the past to al-Qaida and to Iraq.


After they have finished "questioning" these guys, we should have a very interesting story, I hope.
Posted by: Steve || 01/16/2003 09:36 am || Comments || Link || E-Mail|| [761 views] Top|| File under:
Axis of Evil
EU to Iraq: disarm or face threat of war
The European Union stepped up pressure on Iraq to disarm Thursday, telling Saddam Hussein that the international community's patience was wearing thin and that only full cooperation with U.N. weapons inspectors could avert war.
Speaking after a meeting with U.N chief weapons inspector Hans Blix, EU foreign policy chief Javier Solana said: "It is not enough that Saddam Hussein's regime opens doors. It has to be much more proactive to convince the United Nations that it has disarmed its weapons of mass destruction." Solana said Jan. 27 -- the date Blix is due to present a progress report to the U.N. Security Council -- was not the "end of the process. However, the former NATO Secretary-General said: "time is not infinite."


This is the EU talking?


Solana's statement represents a hardening of the EU's stance, which has traditionally favored diplomatic maneuvers over military action. European Commission President Romano Prodi said Tuesday European public opinion "wanted to keep war at bay" and that the 15-member bloc had a duty to "do everything possible to preserve peace." Germany, the EU's largest state, has made it clear it will oppose any military intervention in the Gulf region, whether sanctioned by the United Nations or not. Greece, which holds the rotating presidency of the European Union, is also a staunch opponent of war and has announced plans to send a peace mission to the Middle East.
Solana told reporters that conflict with Iraq could be averted but "the responsibility is basically on the side of Saddam Hussein." Asked whether a further U.N. mandate was needed to trigger a war against Iraq, the EU's foreign policy chief replied: "It is better to have a second resolution, although Resolution 1441 does not require that."


Damm, it is the EU! What happened? Someone check the basement for big green pods.


Solana's hard-line approach was echoed by Blix, who warned Baghdad to fully cooperate with weapons inspectors or face the threat of a full-scale invasion. "We feel Iraq must do more than it has so far in order to make inspections a credible avenue. The other major avenue is in the form of armed action against Iraq. We are trying our best to make inspections effective so we can have a peaceful solution." The Swedish diplomat is due to brief French President Jacques Chirac and British Prime Minister Tony Blair Friday before traveling to Iraq. Blix said the message he would be taking to Baghdad was that the "situation is very tense and very dangerous."

Posted by: Steve || 01/16/2003 03:08 pm || Comments || Link || E-Mail|| [346 views] Top|| File under:
CJCS Gen Meyers Visits Turkey Monday
The Pentagon's top soldier, Chairman of the Joint Chiefs of Staff Gen. Richard Myers, is expected in Ankara Monday for hastily arranged talks with his counterpart, Gen. Hilmi Ozkok, to try and nail down Turkish cooperation in military action against Iraq. Ozkok has just held his own tricky meeting with Prime Minister Abdullah Gul, and reports from sources close to the military tell UPI the general informed the premier that "news reports about 'indecision' regarding the Iraq issue had upset the Turkish armed forces." The Turkish generals are keen to support the United States, claiming that since Washington has clearly decided to go ahead, Turkey had better be on the winning side to ensure that it has a major voice in post-war decisions on the future of Iraq and the role of the Kurds. The last thing the Turkish military wants to see is a de facto independent Kurdistan acting as a magnet and inspiration for its own Kurdish minority. By formally asking its NATO allies for support, Washington has made it easier for the Turks to go along -- and the option of a second front for U.S. and British troops to attack from the north is seen as extremely valuable.


The last thing you want, if you are the Turkish prime minister, is to have the Turkish military upset at you.
Posted by: Steve || 01/16/2003 02:58 pm || Comments || Link || E-Mail|| [411 views] Top|| File under:
East/Subsaharan Africa
Surprise! Ivory bad guys break truce...
Ivory Coast political leaders and rebel chiefs pressed on with talks near Paris on Thursday to end a four-month war as President Laurent Gbagbo's government accused rebels of breaking a truce with a fresh attack. Ivory Coast's Defense Minister Kadet Bertin said rebels attacked loyalist positions at the western town of Bloleqiun and had breached the terms of a truce agreed for a peace conference hosted by former colonial power France.
You heard it read it here first...
Posted by: Fred Pruitt || 01/16/2003 01:56 pm || Comments || Link || E-Mail|| [278 views] Top|| File under:
Axis of Evil
Bashir's trip to Teheran is off...
Syrian President Bashar Assad's planned visit to Iran has been called off at the last minute, Iranian government officials said Wednesday. No reason was given for the sudden change of plan. Assad had been due to arrive in Tehran Wednesday to hold talks with Iranian Supreme Leader Ayatollah Ali Khamenei, President Mohammad Khatami and other senior officials to discuss regional issues including Iraq and Palestine. "The visit has been canceled," a senior government official, who asked not to be named, told Reuters.


Hmmmm... Kind of an abrupt statement, isn't it? One is left to wonder why, at least for a few days...
Posted by: Fred Pruitt || 01/16/2003 01:54 pm || Comments || Link || E-Mail|| [275 views] Top|| File under:
Inspectors Find Undeclared Iraq Warheads
U.N. inspectors on Thursday found 11 empty chemical warheads in ``excellent'' condition at an ammunition storage area where they were inspecting bunkers built in the late 1990s, a U.N. spokesman reported. They had not previously been declared by Iraq. A 12th warhead, also of a 122 mm, was found that requires further evaluation, according to the statement by Hiro Ueki, the spokesman for U.N. weapons inspectors in Baghdad.
``It was a discovery. They were not declared,'' Ueki told The Associated Press.


Oops, the UN inspectors screwed up and found something.


Ueki was referring to Iraq's December declaration which was to be a full and final report on its doomsday weapons program and how they had been disposed of. The inspectors used portable x-ray equipment for a preliminary analysis of one of the warheads and collected samples for chemical testing, Ueki's statement said. ``The warheads were in excellent condition and were similar to ones imported by Iraq during the late 1980's,'' the statement said. The warheads were found during a visit by inspectors to the Ukhaider Ammunition Storage Area, 120 kilometers (75 miles) south of Baghdad. It was one of several sites inspectors checked on Thursday.
Inspectors do not usually report specific discoveries, which made Thursday's announcement unusual.


It means even they think its a big deal.


It is up to the U.N. Security Council to determine whether Thursday's find would amount to a breach of U.N. resolutions.
On Dec. 7, a chemical team secured a dozen artillery shells filled with mustard gas that had been inventoried by their predecessors in the 1990s. It was the first batch of weapons of mass destruction brought under their control in the new round of inspections in Iraq. Inspectors have said Iraq has failed to support its claims to have destroyed missiles, warheads and chemical agents. U.N. inspectors have said Iraq's final weapons declaration made in December failed to support its claims to have destroyed missiles, warheads and chemical agents such as VX nerve gas.


Because maybe they didn't?
Posted by: Steve || 01/16/2003 01:29 pm || Comments || Link || E-Mail|| [286 views] Top|| File under:
Middle East
U.S. Patriot Missiles and Troops Deployed to Israel
This is today's token non-Steve guest post :)

WASHINGTON, Jan. 15 — The United States has sent Patriot antimissile systems and 600 troops to Israel to strengthen its ability to defend against missile attack.


Not a big surprise. PAC 3 Patriots -- or PAC 2?


Officially, the American forces have been sent for an exercise that will test the ability of American and Israeli missile defenses to work together. But the exercise will mean that American forces will work alongside the Israeli military and be in position to help defend against attacks by Iraq's Scud missiles if President Bush decides to take military action soon to oust Saddam Hussein.


There's been some talk that the invasion plan involves occupying western Iraq quickly in order to deny the Iraqis the ability to strike Israel -- take that with a grain of salt, though. The western desert is a big place.


"We are now in the process of having an exercise," a senior Israeli official said. "We believe that if the time comes and we shall have hostilities we shall probably have American Patriot batteries deployed to Israel."

In the exercise, United States forces are to be based in Israel until mid-February, American officials said. Their deployment, however, could easily be extended.


Few things in this world are certain: but extension of this deployment is one of them.


American participation in the exercise is also expected to include an Aegis air defense cruiser. The Aegis has a sophisticated radar that can track enemy missiles and integrate the information into the land-based air defense command centers.

American Patriot batteries were dispatched to Israel before the 1991 Persian Gulf war, and the Bush administration has a strong motivation to help its ally now as well. Washington is also trying to dissuade Israel from retaliating against Iraq if it comes under fire.

Ariel Sharon, the Israeli prime minister, has informed American officials that Israel plans to strike back if it is successfully attacked by Iraq. Israel, however, would be under less pressure to respond if Iraqi missiles were intercepted by a combined American-Israeli defense. Washington fears that Israel's entry into a war could be exploited by Iraq, which would try to portray the conflict as one between Islam and an American-Israeli coalition.


Key phrase: "successfully attacked".


The arrival of American forces is just one step that the administration is taking to help defend its allies as it ratchets up the pressure on the Iraqi government.

American officials have asked NATO for six types of assistance. Much of the support is intended to help Turkey, a crucial ally and NATO member. The United States would like NATO to send Awacs radar planes to Turkey. It also wants NATO nations to send Patriot air-defense batteries to Turkey.


That would be nice, but I'm not holding my breath.


Turkey has indicated that it will allow the United States to use air bases to strike Iraq, but officials say it has not decided whether to allow the deployment of a significant number of United States ground troops.

In addition, the United States would like NATO ships to protect ships in the eastern Mediterranean. It would also like NATO nations to provide personnel to help protect American bases in Europe and possibly in the Persian Gulf, according to a senior administration official. NATO forces could also be used to fill other shortfalls that may arise as American forces are dispatched to the gulf.

The measures were worked out by Gen. Joseph W. Ralston, the NATO commander, whose tour of duty is coming to an end this week, and Gen. Tommy R. Franks, the chief of the United States Central Command.

Some of the measures were discussed by Deputy Defense Secretary Paul D. Wolfowitz during a December trip to NATO headquarters, but serious consultations on the details are only now getting under way.

Beyond these measures, Western officials say the United States would like NATO to update and review its contingency plans to defend Turkey in case there is war with Iraq, and the alliance invokes Article V, which calls for the collective defense of NATO members.


You know, I find this a bit ridiculous. There's a bunch of Turkish troops INSIDE IRAQ right now. If you're all hung up on this legalistic stuff, and willing to ignore both how psycho Saddam is and legitimate Turkish anti-terrorism concerns about the Kurds, then the Turks are the invaders.


While the support being sought by the United States is essentially defensive, it is still politically sensitive. Many allies want to give United Nations weapons inspectors more time before confronting the decision of whether to go to war with Iraq.


I cry an ocean of tears for our "Many allies"


But there is no ambivalence about the American deployments on the part of the Israelis. Israeli officials say that the Patriot batteries sent to Israel for the 1991 gulf war were generally ineffective. Iraq fired 39 Scud missiles at Israel during that conflict, and American intelligence believes Iraq has retained a small, secret arsenal of Scuds.

But the Patriot has been upgraded since then, and the Israelis see a role for it in a two-tier system that would include the Israelis' Arrow system, two batteries of which have already been deployed. According to the Israeli plan, the Arrow system would try to shoot down Iraqi Scuds at high altitudes. American and Israeli operated Patriots would concentrate on Scuds that leaked through, intercepting them at lower altitudes.

Not only does the two-tiered approach provide more protection, but it also would enable Israel to husband some of its number of Arrow interceptors.

American officials said that several batteries of Patriots have been sent to Israel. The American forces sent to Israel for the exercise are under the command of Gen. Stanley E. Green, the head of the Army's Air Defense Artillery Center.


Hmm, going to the very top for the unit commander. Good idea or bad?


As the United States has built up its forces, it has used military exercises as an opportunity to deploy systems in the region and test them for a possible war with Iraq.

For Israel, the exercises are just part of a series of steps being taken to prepare for the possibility of war.

Mr. Sharon met today with Defense Minister Shaul Mofaz and other generals to review plans to protect civilians and the military.
Posted by: Patrick Phillips || 01/16/2003 12:51 pm || Comments || Link || E-Mail|| [299 views] Top|| File under:
Latin America
Hugo's boyz grap weapons from the cops...
Soldiers loyal to President Hugo Chavez seized submachine guns and shotguns from Caracas' police department yesterday in what the opposition mayor called a bid to undermine him. Federal interference in the capital's police department is one reason Venezuela's opposition has staged a strike — now in its 44th day — demanding early elections. Yesterday's raids stoked already heated tensions in this polarized nation. Greater Caracas Mayor Alfredo Pena said the weapons seizure stripped police of their ability to control street protests that have erupted almost daily since the strike began Dec. 2. Five persons have died in strike-related demonstrations. A smaller district police force used tear gas yesterday to separate pro- and anti-Chavez protesters. Officials said two protesters were injured.


Every time Hugo does something tactless like this, it pushes him a little closer to the dustbin of history...
Posted by: Fred Pruitt || 01/16/2003 12:48 pm || Comments || Link || E-Mail|| [296 views] Top|| File under:
East/Subsaharan Africa
Bob sez it's lies, all lies!
Zimbabwean President Robert Mugabe sought yesterday to end talk that he was considering early retirement, telling a skeptical nation that it would be "foolhardy" for him to step down just months after a fiercely contested election.


"Leave? Why, no. Who told you I was?"


But talk of a secret deal reverberated in his capital, Harare, where opposition leader Morgan Tsvangirai told news organizations during the weekend that he had been approached by the president's Zimbabwe African National Union-Patriotic Front (ZANU-PF) party about participating in a post-Mugabe government.


And it doesn't really matter whether he was or not, does it? Heh heh.


Speaking in Zambia, where he attended a ceremony to honor former Zambian President Kenneth Kaunda, Mr. Mugabe said, "It would be absolutely counterrevolutionary and foolhardy for me to step down" at this time.


"I mean, the howling mobs haven't even broken down the gates to the presidential palace yet..."


He insisted that exile was not an option, saying, "I fought for Zimbabwe, and I intend to go out like Ceaucescu did when I die I will be buried in Zimbabwe, nowhere else."
Posted by: Fred Pruitt || 01/16/2003 12:45 pm || Comments || Link || E-Mail|| [289 views] Top|| File under:
Axis of Evil
Iraq Scientist, U.N. Experts Study Mound
An Iraqi scientist left his home Thursday with U.N. experts and accompanied them to a field outside Baghdad where together they inspected what appeared to be a man-made mound in the earth.
The events — unprecedented since inspectors in Iraq resumed their search for banned nuclear, chemical and biological weapons in November — came after the U.N. experts, going through documents outside the scientist's house, appeared to have a heated discussion with Iraqi liaison officials.
"I'm not happy about all of this," Dimitri Perricos, a team leader among the U.N. experts, could be heard telling the Iraqis as he got into a vehicle with the scientist — physicist Faleh Hassan, who carried a box stuffed with documents — and an Iraqi official.The inspections Thursday at the Baghdad homes of Hassan and his next-door neighbor, nuclear scientist Shaker el-Jibouri, were the first at private houses. At 9 a.m., inspectors cordoned off their street in Baghdad's al-Ghazalia neighborhood, then entered the homes. The experts were later seen going through documents at a table set up near Hassan's front door and having an animated discussion with Iraqi liaison officials. At the end of the six-hour visit, the silver-haired Hassan — a physicist and director of al-Razi, a military installation that specializes in laser development — got into a U.N. car with Perricos and an Iraqi official. They drove in a convoy about 10 miles west of Baghdad and stopped at an agricultural area known as al-Salamiyat. There, Hassan, two inspectors and a liaison officer walked across a footbridge over a canal to a bare field that contained what appeared to be a manmade earth mound.


Wonder how they knew the mound was there? Could it be they had satellite photos from, er, someone?


The group spent about five minutes looking at the mound before returning to their vehicles and heading back to Baghdad. There, Hassan along with several Iraqi liaison officers were seen entering a hotel where some inspectors are living, carrying the box the size of a small television set visibly stuffed with documents. The inspectors, as is usual, did not speak with reporters and it was not clear why they were interested in the mound. Iraqi presidential adviser Amir al-Saadi later said Hassan had taken the inspectors to a farm he once owned but sold in 1996. Al-Saadi offered no other information on the site.


We heard reports that the Iraqis were hiding WMD material in peoples homes. Maybe buried something on the farm. Bet that mound is being watched to see if anybody tries to dig it up.


It was also not known what caused the heated discussion or angered Perricos. The inspectors have been demanding they be allowed to speak with scientists alone — away from the Iraqi liaison officers whose official job is to help smooth the way for the inspectors, but who likely also act as the government's eyes and ears. The Iraqis, in turn, have complained that the inspectors are too intrusive. After the visit, a visibly angry el-Jibouri told reporters the inspectors spent two hours in his home — and cordoned it off for much longer — looking into everything, "including beds and clothes." "This is a provocative operation," el-Jibouri said. "They did not take away any documents but they looked at personal research papers."


Push hard enough and they might throw the UN out of the country again. Now wouldn't that be too bad. Bwa-ha-ha-ha
Posted by: Steve || 01/16/2003 12:14 pm || Comments || Link || E-Mail|| [352 views] Top|| File under:
Iraqi Scientist Leaves With UN Inspectors
U.N. arms experts paid surprise visits to the homes of two Iraqi scientists in Baghdad on Thursday, and led one of them away after their first foray into private residential quarters in search of evidence of Iraqi weapons of mass destruction.
On the eve of the 12th anniversary of the 1991 Gulf War, witnesses said an International Atomic Energy Agency (IAEA) team arrived unannounced in Baghdad's Ghazaliyeh neighborhood, blocked a street and headed to the houses of scientists Faleh Hassan and Shaker al-Jabouri. Hassan, a physicist, left with the U.N. personnel to an unknown destination after an animated and apparently heated discussion between Iraqi officials and U.N. weapons experts. Hassan had a box of documents with him as he got into a U.N. car with Dimitri Perricos, a team leader among the U.N. experts searching Baghdad for banned nuclear, chemical and biological weapons and programs to develop them.
"I'm not happy about all of this," Perricos could be heard telling Iraqi officials assigned to accompany the inspectors before driving off with Hassan in a convoy of U.N., Iraqi and journalists' vehicles.


"I'm not going to say anything! Please, don't kill my family!"


Earlier, the inspectors were seen going through documents at a table set up near Hassan's front door. They had also been engaged in an animated discussion with the Iraqi liaison officers.


I'll bet it was heated, they know this is what can burn them.


Hassan heads al-Razzi State Company which was founded in 1997 by Iraq's Military Industrialisation Commission and employs several people who were involved in Iraq's past nuclear program.
The company was officially involved in laser development and military projects, a U.N. spokesman said when IAEA inspectors visited its facilities in December. Jabouri is a nuclear scientist who is believed to have been involved in Iraq's past nuclear program. When the inspectors arrived at the houses, neither man was home, so, respecting Arab traditions, the inspectors waited outside until Iraqi officials brought them back. The names of the two scientists are believed to be on a list provided by Iraq of 500 scientists involved in past banned weapons programs. Iraqi officials blasted the inspectors' surprise visits, saying the visits encroached on the human rights of both men, but acknowledged that they did not breach the inspectors' mandate. The head of a U.N. arms inspection team said on Wednesday his experts would soon interview more Iraqi scientists believed to have been involved in developing nuclear, chemical or biological weapons.Dimitri Perricos told a news conference in Baghdad that he preferred the interviews to be conducted outside Iraq but the inspectors would not force people to leave Iraq for interviews.


And they are too scared to ask to be taken.
Posted by: Steve || 01/16/2003 11:44 am || Comments || Link || E-Mail|| [435 views] Top|| File under:
Central Asia
Organizers of plot against Niyazov declared traitors to Fatherland
The People's Council of Turkmenistan has declared the three organizers of the attempted murder of Turkmen President Saparmurat Niyazov, which occurred on November 25, as "traitors to the Fatherland." Former Foreign Minister Boris Shikhmuradov, Central Bank chief Khudaiberdy Orazov, and ambassador to Turkey Nurmukhamed Khanamov "betrayed the great aspirations of our state, making an encroachment on the holy life of Saparmurat Turkmenbashi the Great," reads the parliamentary decree, which was published in Turkmen newspapers on Thursday.


More proof they grow really good hash in Turkmenistan.


The three men have been convicted of "committing crimes against the state, attempted murder of the president of Turkmenistan, participating in a plot aimed at seizing power, and undermining the public security of the state." They were sentenced to 25 years in jail. The People's Council has approved their sentences. Orazov and Khanamov have been sentenced in their absence because they are currently outside Turkmenistan. However, after they were recognized as "traitors," the People's Council decided "to jail them for life as a special punishment."


Might as well since they ain't going home soon.


In case other suspects in this "terrorist act" are found guilty, the People's Council has authorized the Supreme Court to "declare them traitors to the Fatherland and jail them for life as a special punishment."


"You're guilty, he's guilty, they're all guilty!"


Another three participants in the plot, Guvanch Dzhumayev, Annadurdy Annasakhatov, and Nurmukhamed Orazgelgyyev, have been declared "traitors of the Fatherland," and sentenced to life in jail, sources in Ashgabat reported.


Seems to be a popular sentence


All in all, 61 people have been arrested in the "November 25 case." Thirty-two of them have been tried, 20 will be sentenced, and 12 will be sent to live in the desert.


Nice touch, that "live in the desert" part. Very medieval.


Sixteen of the suspected participants are foreign citizens, including five people from Russia and six from Turkey. It is planned that all foreigners will be extradited to their respective countries.


Trying to avoid any diplomatic problems, are we?


On November 25, 2002, a car carrying Saparmurat Niyazov came under fire in central Ashgabat. Several people were wounded in that attack, including a traffic police officer. Niyazov himself was unharmed.


Since it is widely known in Turkmenistan that Niyazov uses a armored limo, why did the attackers try shooting him up with automatic weapons instead of a RPG? Can you say "phoney"? I knew you could.
Posted by: Steve || 01/16/2003 11:22 am || Comments || Link || E-Mail|| [285 views] Top|| File under:
Axis of Evil
Opposition: Saddam forces families of top Iraqi officials to stay in shelters in order to preven
A London based Iraqi opposition group said Thursday that the Iraqi regime has recently moved families of a number of senior Iraqi officials and security officers to recently reopened shelters around Baghdad. Iraq Prospects Organization's events director said in a telephone call with Albawaba.com that sources which have left Iraq in the past few days confirmed to her that "families of senior officials and security officers were moved to shelters in Baghdad." According to her own resources the organization coordinator, Ebtihal Al Husseini, pointed out that shelters in the Al Mansour and Al A'miriyyah areas have been reopened to receive these families. "These moves were taken to help the regime monitor the movements and whereabouts of these officials," claimed Al Husseini, citing her sources as saying. She indicated that the shelters were put under tight security measures. The opposition coordinator ruled out that the Iraqi regime aimed at protecting these families. She conveyed they were most likely held "as hostages by the regime, which has lost confidence in everybody and wanted to ensure that they would not revolt against it."


If true, and it sounds reasonable, it means that Saddam is getting very paranoid about the reliability of his staff.


In recent weeks, newspapers throughout the world said a palace coup would be welcomed in most Western capitals. Qubad Talanani, the Washington spokesman for the Patriotic Union of Kurdistan, one of the two ruling Kurdish parties, was recently quoted as saying there was "a good chance" that a coup would take place once Saddam's downfall was imminent. A coup was always the CIA's preferred option for getting rid of Saddam but his control of Iraq is so complete that plotters risk certain death if any hint of their activities are discovered, The Telegraph newspaper wrote earlier this week.


The more the world press talks about a coup, the more paranoid Saddam gets. My evil plan is working.
Posted by: Steve || 01/16/2003 10:49 am || Comments || Link || E-Mail|| [293 views] Top|| File under:
North Africa
Moussa: Libya no longer wants to quit Arab League
Libya no longer wants to pull out of the 22-member Arab league, the Cairo-based organisation's Secretary-General said Wednesday. Libya asked during October 2002 to withdraw from the Pan-Arab body in protest at what its leader, Muammar Gaddafi called "official Arab cowardice". "The Libyan withdrawal issue had been definitely settled. The question has been ended. Forget about it. You have to erase this issue from your mind," Amr Moussa said while attending a joint meeting of Arab interior and information ministers in Tunis, Reuters reported.


"Never happened, it was a lie, yada, yada, yada"


Gaddafi urged Libyans to pull out of the league, arguing the body had become irrelevant as a result of the failure of the Arab leaders to confront Israel's crackdown on Palestinians.
Moussa did not say what made the Libyan leadership change its mind about the League, but he said the next Arab summit in Bahrain in March would discuss Saudi as well as Libyan proposals to reactivate Arab policy over the Iraqi stand-off with the US as well as the Isreali-Palestinian conflict. Moussa hoped that the next summit would help improve the situation in the Arab world which, he said, "is undergoing its worst moment".


Now, did Gaddafi change his mind, did someone change it for him, or is Moussa running his own games by just saying they did?
Posted by: Steve || 01/16/2003 10:29 am || Comments || Link || E-Mail|| [283 views] Top|| File under:
Home Front
Texas Tech Professor Arrested in Plague Scare
A Texas Tech University professor was arrested on Wednesday on suspicion of giving false information to authorities about 35 vials possibly containing the bacteria that causes plague which were reported missing at the university, police said.
Dr. Thomas Butler, a prominent member of the university's infectious diseases division, was arrested for allegedly giving false information to a federal agent. Butler may have destroyed the vials that were reported missing, Lubbock police said.


Falsely stated the vials were missing, did he? Trying to cause a panic over a deadly disease? Sound familiar to anyone?


The FBI said all the missing vials had been accounted for and the incident posed no danger to the public. "We have accounted for all of those missing vials and determined that there is no danger to public safety whatsoever," Guadalupe Gonzalez, special agent in charge of the FBI's Dallas office, told a news conference in Lubbock. Gonzalez said an investigation was launched on Tuesday when a doctor at the university reported the vials missing. Law enforcement officials and staff at the university, 330 miles west of Dallas, stressed that the bacteria believed to be in the vials could not be used as a weapon of mass destruction. The vials were kept in a secure area and were used by researchers to test modern antibiotics on the bacteria that causes the plague, university officials said.
The White House was briefed on the incident, said spokesman Ari Fleischer.


Interesting story, wonder what his agenda is?
Posted by: Steve || 01/16/2003 09:12 am || Comments || Link || E-Mail|| [429 views] Top|| File under:
Axis of Evil
U.S. decries Iraqi ''human shields''
The United State's top military officer decried Iraq's apparent plans to recruit civilians to act as human shields around high-value targets if there is a war, but said in some cases -- particularly where self-defense is concerned -- those targets would be attacked anyway. "I think there will be some situations where military necessity, if it's a case of defending ... friendly forces, that you'd have to take action, probably. And there are other cases where, if you can avoid it, you would, of course," Gen. Richard Myers, the chairman of the Joint Chiefs of Staff, said Wednesday. "You know, the object is clearly to not engage noncombatants." "We're not into killing," Myers said at a Pentagon news conference. "That, I think, is one thing that separates us from the al Qaida, certainly from the Iraq regime. ... We don't want to take on civilian populations, we don't want to take on noncombatants, and we'd take every measure to avoid doing that."
Military officials say Iraq already puts civilian populations at risk when it stations anti-aircraft artillery and surface-to-air missiles in residential neighborhoods in the northern and southern no-fly zones. That practice has led the U.S. military, which enforces the zones, to adopt an indirect response when its aircraft are fired on. Rather than automatically bombing the source of the fire, the jets sometimes wait and go after large, stationary command-and-control headquarters or communications facilities that have only the most tenuous links to the missile batteries.


Of course, cutting the links also reduces the effectiveness of those missle batteries and AAA guns.


Baghdad announced in December it was seeking civilians to act as human shields for certain targets to dissuade a U.S. attack.
Myers said if any civilians were injured as human shields, the Iraqi officers that oversaw their recruitment and use would be considered war criminals under the Geneva Conventions.


Heh, heh
Posted by: Steve || 01/16/2003 09:04 am || Comments || Link || E-Mail|| [334 views] Top|| File under:
Blix: Iraq violating U.N. arms ban
U.N. chief weapons inspector Hans Blix said Thursday Iraq had clearly violated a U.N. arms ban by importing illegal material that could be used to build nuclear, chemical and biological weapons. Speaking after briefing senior EU officials, Blix said: "We have found things that have been illegally imported, even in 2001 and 2002. The question of whether they relate to weapons of mass destruction requires further inspection."
Blix, who is due to brief French President Jacques Chirac and British premier Tony Blair Friday before traveling to Baghdad, said the message he was taking to Iraqi leader Saddam Hussein was that the situation is "very tense and very dangerous."
On the eve of the 12th anniversary of the Gulf War that drove Iraqi forces from Kuwait, the United States has sent more than 100,000 troops to the region and Washington has made it abundantly clear it intends to use them if Baghdad does not comply with U.N. calls to disarm. Blix said patience with Iraq was running out and that the oil-rich country had to decide whether to cooperate more proactively with weapons inspectors or face the threat of a U.S.-led war.
"We feel Iraq must do more than it has so far in order to make inspections a credible avenue. The other major avenue is in the form of armed action against Iraq," he said. "We are trying our best to make inspections effective so we can have a peaceful solution." The Swedish diplomat will present a report on his team's findings to the U.N. Security Council on Jan. 27. However, he attempted to dampen speculation this would automatically trigger an assault on Baghdad. "I don't think history will finish on Jan. 27," he said, adding the report was just an "update" and that further Security Council briefings were scheduled for February. Blix said that after two months, 130 U.N. inspectors were in Iraq, using eight helicopters and radar equipment to search for weapons of mass destruction.
However, the chief investigator accused Iraqi authorities of preventing inspectors from interviewing 500 Iraqi scientists identified as having worked on weapons projects. "If Iraq is absolutely sure they have nothing to hide, it should ensure they are allowed to be interviewed without intimidation," Blix said. EU foreign policy chief Javier Solana Thursday also stepped up the pressure on Baghdad to comply with U.N. resolutions or face military action. "It is not enough that Saddam Hussein's regime opens doors. It has to be much more proactive to convince the United Nations that it has disarmed its weapons of mass destruction," he told reporters after meeting Blix. Solana said a war with Iraq could be averted but "the responsibility is basically on the side of Saddam Hussein."


Have Blix and the EU finally had enough of Saddam's games? One can only hope, the non-interviews with scientists may do it.
Posted by: Steve || 01/16/2003 08:54 am || Comments || Link || E-Mail|| [285 views] Top|| File under:
HMS Ocean joins Task Force
The Royal Navy's largest warship, HMS Ocean, has set sail for the Mediterranean. The vessel, which is based at Devonport in Plymouth, has more than 1,000 service personnel on board, including 300 Royal Marines, 400 aircrew and 20 helicopters from RNAS Yeovilton. Ocean, which left with Type 23 frigate HMS Northumberland, is to join the rest of a Royal Navy Task Force for exercises in the eastern Mediterranean. However, military leaders say they are prepared for frontline action should there be a war with Iraq. Royal Marines from 40 Commando on board have just spent two months in training both at altitude and in arid conditions. Two naval air squadrons from Somerset are on board with Sea King, Lynx and Gazelle helicopters.
They will provide the vital amphibious assault role that is the extra element now that the Ocean has to be ready for action.
Ocean's departure follows what has been a busy week of comings and goings at Devonport. HMS Chatham and the Royal Fleet Auxiliary ship Fort Rosalie sailed earlier in the week.
The ships are joining a flotilla of 16 vessels, which is Britain's biggest maritime taskforce since the Falklands War more than 20 years ago. The task force is being led by the Ark Royal, which left Portsmouth at the weekend and stopped off at the Glen Douglas base on Loch Long in Argyll for stores and munitions on Monday before setting sail again on Thursday.


Good sailing, Mates. Happy to have you on board.
Posted by: Steve || 01/16/2003 08:30 am || Comments || Link || E-Mail|| [332 views] Top|| File under:
Who's in the News
35
[untagged]
Bookmark
E-Mail Me
The Classics
The O Club
Rantburg Store
The Bloids
The Never-ending Story
Thugburg
Gulf War I
The Way We Were
Bio
Merry-Go-Blog
Hair Through the Ages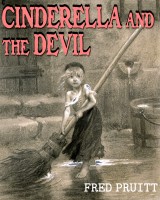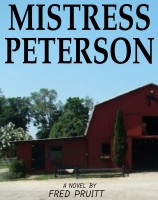 On Sale now!


A multi-volume chronology and reference guide set detailing three years of the Mexican Drug War between 2010 and 2012.

Rantburg.com and borderlandbeat.com correspondent and author Chris Covert presents his first non-fiction work detailing the drug and gang related violence in Mexico.

Chris gives us Mexican press dispatches of drug and gang war violence over three years, presented in a multi volume set intended to chronicle the death, violence and mayhem which has dominated Mexico for six years.
Click here for more information


Meet the Mods
In no particular order...


Steve White
Seafarious
Pappy
lotp
Scooter McGruder
john frum
tu3031
badanov
sherry
ryuge
GolfBravoUSMC
Bright Pebbles
trailing wife
Gloria
Fred
Besoeker
Glenmore
Frank G
3dc
Skidmark
Alaska Paul



Better than the average link...



Rantburg was assembled from recycled algorithms in the United States of America. No trees were destroyed in the production of this weblog. We did hurt some, though. Sorry.
34.204.168.209