Africa Horn
Al Shabab: We will execute French hostage
[Shabelle] Somalia's

orc

group of Al-Shabaab



... the personification of Somali state failure...


has declared that it would execute French secret agent the group has been holding as a hostage for the last three years, according to a statement the group posted on its twitter page, @HSMPress Office.

The group says in the twitter that the French govt gambled on the life of dennis Aleex after French commandos conducted a botched rescue mission in Somalia recently.

"After the botched rescue to snatch Dennis that attempt by

La Belle France

sentenced Dennis to death, the group wrote in its twitter message.

The group alleged in its twitter that French defence minister wrongly told the media that Dennis died during the recent operation while he is till a live and in the hands of the group but the group didn't show if Dennis was alive after that operation in Bulo Marer.
Posted by: Fred || 01/17/2013 00:00 || Comments || Link || E-Mail|| [336065 views] Top|| File under: al-Shabaab
Four Chinese Abducted in Sudan's Darfur Freed
[An Nahar] Four Chinese workers

kidnapped

by Darfur rebels on January 12 have been freed, a spokeswoman for the joint U.N.-African Union


...a union consisting of 53 African states, most run by dictators of one flavor or another. The only all-African state not in the AU is Morocco. Established in 2002, the AU is the successor to the Organisation of African Unity (OAU), which was even less successful...


peace keeping force in the troubled western Sudan region said Wednesday.

"The four

kidnapped

Chinese workers were released and delivered to the headquarters of the UNAMID mission in the South Darfur region of Khour Abchi," spokeswoman Aicha Elbasri told Agence

La Belle France

Presse.

The Chinese embassy in Khartoum confirmed their release, saying it had asked Chinese nationals and companies in Sudan "to strictly comply with security measures and avoid going to unstable and dangerous regions."

The Chinese nationals along with five Sudanese workers were

kidnapped

by

gunnies

on January 12 as they were busy with road construction in Sudan's strife-torn Darfur region.

The attackers

kidnapped

the men and seized their vehicles as they were finishing their work for the day. The fate of Sudanese hostages is unknown.

Recent years have seen a wave of kidnappings for ransom in Darfur, where ethnic rebels a decade ago launched an uprising against the Arab-dominated Khartoum government.

Posted by: Fred || 01/17/2013 00:00 || Comments || Link || E-Mail|| [336068 views] Top|| File under:
Africa North
Hostage operation over with high casualties
[VOA News] Algeria's state-run news agency says the military operation at the natural gas complex where Islamic militants seized 41 foreign hostages has ended.

But firm information on the fate of the captives is hard to confirm.

The country's communications minister, Mohamed Said, said a "large number of terrorists were neutralized" during the raid. But he also said that several hostages were killed.

A news agency in Mauritania quoted a militant spokesman as saying 34 hostages and 15 kidnappers were killed when Algerian helicopters attacked as the militants tried to move the hostages. That report has not been independently confirmed.

Algeria's news agency reports four hostages - one from Kenya, one from France, and two from Britain - were freed. Other hostages are believed to include Norwegians, Japanese and Americans.

Al-Qaida-linked militants stormed the Amenas gas complex in eastern Algeria Wednesday for what they say is retaliation for French military operations in Mali. Islamic militants also with ties to al-Qaida are in control of northern Mali and have threatened to move towards the capital.

The gas complex is jointly run by Algerian, British and Norwegian firms. The Pentagon says it is ready to intervene if Algeria asks for help, and a Defense Department official would not deny reports that the U.S. sent a drone over Algeria.
Posted by: Fred || 01/17/2013 16:03 || Comments || Link || E-Mail|| [336076 views] Top|| File under: al-Qaeda in North Africa
Algeria Hostages' Fate Uncertain
[ONLINE.WSJ] The Algerian army attempted to take control of the gas field where suspected Islamic militants are holding foreign hostages, the site's operator BP said Thursday, amid unconfirmed news reports that there had been casualties in the operation.


And other unconfirmed reports that somewhere between one and 41 of the hostages have escaped and/or been killed or wounded...


British Prime Minister
David Cameron
... has stated that he is certainly a big Thatcher fan, but I don't know whether that makes me a Thatcherite, which means he's not. Since he is not deeply ideological he lacks core principles and is easily led. He has been described as certainly not a Pitt, Elder or Younger, but he does wear a nice suit so maybe he's Beau Brummel ...
only found out about the military operation after it was under way, a

front man

for Mr. Cameron said Thursday afternoon.


After destroying the GAI and whittling down the GSPC, Algeria probably doesn't think it needs advice or consent from anyone...


Several news agencies reported that some hostages and hostage-takers had been killed by air strikes by the Algerian army at the In Amenas natural-gas field.


They have obviously come to the conclusion that negotiations with Mokhtar or Droukdel will result in precisely squat. While there are a finite number of AQIM, the number of potential hostages is effectively infinite.


The Mauritanian news agency ANI cited a

front man

for the Islamic fascisti as saying his group was trying to transport some of the hostages to a more secure location, but they were hit by Algerian air strikes.


Once they've been moved they're effectively lost to the govt's control and influence.


No government has confirmed the reports of deaths, nor have the companies that operate the site.


It's doubtful they know anything apart from the AQIM press releases, which aren't what you'd call reliable.


Earlier Thursday, Algerian state media reported that 30 hostages, including some foreigners, had escaped. The reports couldn't be independently confirmed.


At least one, an Irishman, has gotten away, since he's called home to his family...


BP said it had been "been informed by the U.K. and Algerian governments that the Algerian army is attempting to take control of the In Amenas site. The situation remains unclear and we continue to seek updates from the authorities."


The alternative is to leave it in the control of Mokhtar's gunnies. The end result of that will be either the death or the ransom (by BP) of the hostage and the destruction of the natural gas plant.


The energy major said it was aware of reports of casualties, "but we are still lacking any confirmed or reliable information. There are also reports of hostages being released or escaping."


I'm guessing Algeria's position is to keep the hostage casualties as low as they can but to destroy the turbans. Especially if there's a chance Mokhtar is there.


The Irish government said an Irish man who had been a hostage is safe and had made contact with his family.
I said that.
There's another report that says two Americans have escaped. There'll likely be a movie about that one, only with AQIM changed to neo-Nazi rednecks or something.
The White House said Thursday it is trying to determine the status of American hostages. Press Secretary Jay Carney said the

B.O. regime

is in contact with the Algerian government and BP.


I still feel a bit of irritation at the "America-centric" approach to the situation. It would be just as serious if none of the hostage had been American. But we tend not to notice when Chinese or Frenchies are kidnapped. When it's Algerians or Mauritanians it probably won't even make the paper.


Mr. Cameron's

front man

said Mr. Cameron called Algerian Prime Minister Abdelmalik Sellal late Thursday morning and it was then that his Algerian counterpart informed him the military operation was under way. He added that Mr. Cameron had stressed in an earlier call between the two that he wanted to be informed beforehand.


"Sorry. I was busy."


"The Algerian government is aware we would have preferred to have been contacted in advance," the

front man

said. He added that the Algerian prime minister said that hadn't been possible because of the fast-moving nature of events.


Good OPSEC precludes a press release hitting the Daily Mail before the rockets hit the bad guys...


The

front man

declined to comment on reports of casualties but said there were several British nationals among the hostages. "We are doing as much as possible to establish what is going on on the ground," he added.


"We'll let you know shortly after we know!"


The U.K. had told the Algerians that "we wanted to work through the Algerian government and the company to try and resolve the situation as peacefully as possible," the

front man

said.


Meaning they were willing to lay out the money for the ransom...


The operation remained ongoing and was being entirely conducted by Algerian authorities, according to the

front man

, who said the British government was "in constant contact."
[RING!]
"Algerian prime minister speaking!"
"London calling! Any word?"
"No. Call back later."
[CLICK!]
[RING!]
"Algerian prime minister speaking!"
"It's me again! Any word?"
"No. Call back later."
[CLICK!]
The Algerians haven't requested military assistance, the

front man

said. "The incident is taking place on Algerian sovereign territory," he added.


One thing the Algerians have lotsa practice at is fighting terrorists.


During the roughly 15-minute call Thursday morning with the Algerian prime minister, Mr. Cameron "expressed his views about the seriousness and gravity of the situation," the

front man

said.
"Thanks for your opinion. I'll get back to you."
[CLICK!]
Mr. Cameron also discussed the situation by phone with U.S. President Barack Obama
In case you missed it, this week, there was a tragedy in Kansas. Ten thousand people died -- an entire town destroyed...
and French President François Hollande.
"Barack? Have you heard anything?"
"No. They told me to call back later."
"Okay. [CLICK!]"
[RING!]
"Alleau?"
"Francois? This is David..."
Mr. Hollande said Thursday the hostage crisis in Algeria was "unfolding in a dramatic way." Mr. Hollande didn't elaborate on the circumstances at in Algeria.


"I'll let you know when something happens! Call back later!"
Posted by: Fred || 01/17/2013 13:36 || Comments || Link || E-Mail|| [336073 views] Top|| File under: al-Qaeda in North Africa
BREAKING: Some Algerian Hostages Now Wearing Bomb Vests, Foreign And Local Hostages Escape, More
As of 7:00 a.m. ET. Please add updates to the comment thread for ease of organization.

[Ynet] Report: 150 Algerian hostages released

Security sources in Algeria told Al Arabiya that the al-Qaeda affiliated organization which took over a gas field in the country released 150 Algerian hostages.

According to the report, the armed militia holds captive 41 foreign nationals,

kidnapped

in retaliation to the French military operation against al-Qaeda in Mali.

Some Algeria hostages forced to wear explosives

Islamist

gunnies

holding dozens of Western hostages at a gas plant in Algeria have forced some to wear belts strapped with explosives, French television said on Thursday, quoting one of the hostages.



La Belle France

24 said the man also told the channel during a telephone call late on Wednesday that the hostage-takers were heavily armed and had threatened to blow up the natural gas facility if the Algerian army tried to free the hostages.

30 Algerian hostages escape gas plant

Thirty Algerian workers have managed to escape from the desert gas facility where dozens of hostages are being held hostage by an al Qaeda-affiliated group, Algeria's official APS news agency said on Thursday.

It did not say how they eluded their captors. (

Rooters

)

15 foreigners escape gas plant in Algeria

Fifteen foreign hostages escaped the desert siege of a gas pumping station in Algeria, Algeria's Ennahar television reported on Thursday.

An Algerian security source said the

gunnies

, who stormed the gas facility on Wednesday, were demanding safe passage out with their captives. The

gunnies

say they have been holding as many as 41 foreigners as well as scores of Algerians. Ennahar said 40 Algerians had been freed, mainly women working as translators. (

Rooters

)

Algeria: 20 hostages escape, including Americans

Algerian official says at least 20 foreigners have

beat feet from

Sahara gas plant where Islamist

gun-hung tough guys

are holding dozens of hostages; French TV reports some hostages were forced to wear

boom belt

s

An Algerian security official said Thursday at least 20 foreigners have

beat feet from

the natural gas plant deep in the Sahara desert in Algeria where Islamist

forces of Evil

are holding dozens of hostages.

The official said those escaping included Americans and Europeans. He did not give any further details.

According to a French television report, which quoted one of the hostages, the

forces of Evil

have forced some of the captives to wear belts strapped with explosives.



La Belle France

24 said the man also told the channel during a telephone call late on Wednesday that the hostage-takers were heavily armed and had threatened to blow up the gas facility if the Algerian army tried to free the hostages.

"They attacked the two sites at the same time. They went inside and once it was daylight they gathered everybody together," the man, who sounded calm, said in the only part of the phone call that

La Belle France

24 aired.

Gunmen stormed the gas pumping site and workers' housing before dawn on Wednesday and a group calling itself the "Battalion of Blood" has claimed it is holding 41 foreigners including Americans, Japanese and Europeans at Tigantourine, deep in the Sahara.

Earlier Thursday security sources in Algeria told Al Arabiya that the

gunnies

released 150 Algerian hostages.

British Foreign Secretary William Hague confirmed one Briton had been killed and "a number" of others were being held hostage. Algerian media said an Algerian was killed in the assault. Another local report said a

Frenchie

had died.

Led by an Algerian veteran of guerrilla wars in Afghanistan, the group demanded

La Belle France

halt its week-old intervention in Mali, an operation endorsed by Western and African allies who fear that al-Qaeda, flush with men and arms from the defeated forces of Libya's Muammar Qadaffy


...Custodian of Wheelus AFB for 42 long years until he was ejected from the gene pool by his indignant citizens...


, is building a haven in the desert.
Posted by: trailing wife || 01/17/2013 07:23 || Comments || Link || E-Mail|| [336071 views] Top|| File under: al-Qaeda in North Africa
French and Malian Troops Confront Islamists in Seized Mali Village
[NY Times] French soldiers encircled a desert village in central Mali on Wednesday, a Malian Army colonel said, in the first direct operations involving Western troops since

La Belle France

began its military campaign here last week to help wrest this nation back from a

Death Eater

advance.

The Malian colonel said his army's ground troops had joined the French forces and ringed the village of Diabaly, which Islamist fighters had seized the day before. Now, he said, they were engaged in trying to extricate the

Death Eater

s, who had taken over homes and ensconced themselves.

"It's a very specialized kind of war," said the colonel, who spoke on condition of anonymity. "The town is surrounded."

French officials have been cautious about saying exactly when the ground combat would begin. On Wednesday, a senior French defense official confirmed that a detachment of about 100 members of the French special forces were approaching Diabaly, about 250 miles north of the capital, in an effort to halt an

krazed killer

move south and take back the town. But the official refused to confirm that an assault was yet under way.

The ground fighting expands the confrontation between the Islamists and the French forces, who have previously conducted aerial assaults after President François Hollande of

La Belle France

ordered an intervention in Mali last Friday to thwart a broader push by beturbanned fascisti controlling the north of the country.
Posted by: Fred || 01/17/2013 00:00 || Comments || Link || E-Mail|| [336063 views] Top|| File under: al-Qaeda in North Africa
2 Dead, 6 Hurt, '41 Foreigners Taken Hostage' as Islamists Raid Algeria Gas Field over Mali Operation
[An Nahar] Algeria, which has opened its airspace to French warplanes hitting Islamists in northern Mali, was targeted Wednesday in a deadly

Dire Revenge™

attack in which

faceless myrmidons

seized 41 Western hostages.

The Islamists, who said they entered Algeria from northern Mali, told Mauritanian media they were holding 41 Westerners, among them French, British and Japanese citizens, as well as seven Americans, at a southern gas field.

One Briton and an Algerian were killed in the attack, Interior Minister Dahou Ould Kablia said.

Six people were

maimed

-- another Briton, a Norwegian and a Scot, as well as an Algerian security agent and two

coppers

.



Britannia

's Foreign Office was unable to confirm that a Briton died, saying only that "British nationals are caught up in this incident."

The In Amenas gas field is jointly operated by British oil giant BP, Norway's Statoil and state-run Algerian energy firm Sonatrach. Production was shut down after the attack.

A worker at the scene told Agence

La Belle France

Presse by phone that the

gang

was demanding freedom for 100 Islamists held in Algeria in exchange for the Western hostages.

"The assailants have demanded that these Islamists be taken to northern Mali," he said.

The interior minister insisted Algiers would not negotiate with the "terrorists," who he said were surrounded by the army and security services.

Speaking on national television, Kablia said the group appeared to want to leave the country with the hostages, which Algiers rejected, but denied they had come from either Mali or Libya, saying they were "around 20 men from the region."

The attack took place at dawn, when armed Islamists targeted a bus carrying oil workers to the In Amenas airport, the interior ministry said.

The assailants were repelled by security escorts, but then headed for the gas field's residential compound, where they took the hostages.

BP confirmed that the In Amenas gas complex had been attacked.

"The site was attacked and occupied by a group of unidentified armed people at about 0500 (GMT). Contact with the site is extremely difficult, but we understand that armed individuals are still occupying the In Amenas operations site," it said in a statement.

"Our absolute priority is the safety and security of our staff," BP added, saying "we do not yet have confirmed information on the status of personnel at the site but believe some are being held by the occupiers."

A French catering company said 150 of its Algerian employees were being held at the complex.

"The information I have is that a group of around 60

bully boyz

from neighboring countries attacked the base overnight," said CIS Catering's executive director Regis Arnoux.

"They took all the expatriates hostage, regardless of nationality, and tied them up. The Algerian staff are being held inside the site," he told French newspaper the Journal du Dimanche, adding: "We fear the worst, there are many lives at stake."

The Algerian news agency APS said Algerian hostages were later freed, without saying how many.

Japanese engineering firm JGC said five Japanese workers were believed to have been seized, while separate sources said a

Frenchies

, an Irish citizen and a Norwegian were among those taken hostage.

The U.S. State Department confirmed that American citizens were among hostages, and the White House said it was "closely monitoring" the situation.

One of the attackers told AFP by telephone that they were al-Qaeda loyalists who had slipped into Algeria from northern Mali where

La Belle France

launched a major offensive against the jihadists on January 11 to prevent them from advancing on the capital Bamako.

"We are members of al-Qaeda and we came from northern Mali," the

cut-thoat

said.

"We belong to the Khaled Abul Abbas Brigade (better known as Mokhtar Belmokhtar)," he added.

An Islamist

front man

separately told Mauritanian media that the attack was "a reaction to Algeria's flagrant interference in allowing French planes into its airspace to launch raids on northern Mali."

Posted by: Fred || 01/17/2013 00:00 || Comments || Link || E-Mail|| [336064 views] Top|| File under: al-Qaeda in North Africa
US Confirms Americans Taken After Algeria Attack
From the Two-Letter Press Agency, so fair use only here:

WASHINGTON -- Defense Secretary Leon Panetta said Wednesday the U.S. "will take all necessary and proper steps" to deal with an Islamist attack on a natural gas field in southern Algeria that has resulted in Americans and other foreigners taken hostage.


Just like we did in Benghazi...

Panetta would not detail what such steps might be,


Since Obama himself doesn't know...

but he condemned the incident as "terrorist attack" and likened it to al-Qaida activities in Pakistan, Afghanistan and in the United States on 9/11.

A militant group that claimed responsibility says it's holding seven Americans, but State Department spokeswoman Victoria Nuland said she wouldn't provide details to protect those who were kidnapped. Panetta said he didn't know the numbers of those kidnapped.

Militants said they attacked and occupied the field partly operated by the energy company BP


Wonder what the site protection was like. Did BP have guards present? Where they locals (ala the Benghazi type that walked/ran away when the shooting started) or were they Western?

because of Algeria's support of France's operation against al-Qaida-linked Malian rebels groups to the southeast.


I suppose that makes sense in an Islamic way...

"It is a very serious matter when Americans are taken hostage along with others," Panetta told reporters in Rome, where he spent the day meeting with Italian leaders, in part to discuss the operations in Mali. "I want to assure the American people that the United States will take all necessary and proper steps that are required to deal with this situation."


Though Leon doesn't know what those are...

Panetta told reporters in Italy that he was briefed Wednesday on the Algeria attack and said the U.S. is in consultation with the Algerians to determine what the situation is and what happened.

He said he did not know if the kidnappings were connected at all to the French military assault in Mali.

"I do know that terrorists are terrorists and terrorists take these kinds of actions," he added, "We've witnessed their behavior in a number of occasions where they have total disregard for innocent men and women. This appears to be that kind of situation."


That's why they're called, "terrorists", Leon...

Nuland said that Secretary of State Hillary Rodham Clinton spoke Wednesday by telephone with Algerian Prime Minister Abdelmalek Sellal.


Was that at 3 am local time?

She also said the U.S. Embassy in Algiers issued an emergency message to American citizens encouraging them to review their personal safety.


As in, you might want to get out of Dodge...

"We're obviously taking the appropriate measures at the embassy as well," she told reporters.


Let's hope they learned something from Benghazi. Another attack on an American embassy or consulate will be awfully hard to explain. Champ might have to get those children back for another press conference, and they can't afford to miss too many days of school...
Posted by: Steve White || 01/17/2013 00:00 || Comments || Link || E-Mail|| [336082 views] Top|| File under:
Caucasus/Russia/Central Asia
Two terrorists killed in North Caucasus
Two people, killed in a special operation in the North Caucasus on Wednesday, were terrorists militants who had prepared a series of attacks in the area, the National Anti-Terrorism Committee (NAK) said.

The NAK statement reads. "According to our data, members of the eliminated armed group were involved in attacks on law-enforcers and extortion of money from the republic's businessmen. They also plotted attacks on law-enforcers and officials in January and February. Therefore, a series of militant attacks on the republic's territory was prevented by prompt actions of the FSB and the Interior Ministry."

A special anti-terror operation was launched in the city of Tyrnyauz in Kabardino-Balkaria after a group of three suspected terrorists militants was blocked in a five-story building. A woman, believed to be an accomplice of the gunmen, and a two-year-old girl were in the apartment where the gunmen took refuge.

During the course of negotiations, the child was allowed to leave the apartment, but the woman would not leave. The apartment was stormed when the gunmen fired shots at law-enforcers. Two suspected terrorists militants, aged 20 and 22, and the 25-year-old woman, were killed in the shootout.

Authorities detained three people thought to be accomplices of the gunmen.

Two assault rifles, a grenade, a pistol and ammunition were found in the apartment. The terrorists militants had also installed five homemade bombs in the building. Three of them were detonated when law-enforcers burst in. The statement made no mention of any injuries or casualties among the law-enforcers.
Posted by: ryuge || 01/17/2013 00:00 || Comments || Link || E-Mail|| [336064 views] Top|| File under:
India-Pakistan
Another Pak soldier killed in Kashmir
ISLAMABAD — Pakistan accused India of "warmongering" and lodged an official protest on Wednesday after another soldier was killed in disputed Kashmir in a flare-up that threatens to derail a fragile peace process.

Diplomats on both sides have warned against allowing a spate of deadly cross-border incidents to wreck the tentative progress that has been made since a total break in relations following the 2008 attacks on Mumbai.

But tensions escalated as Pakistan reported another of its troops had been killed on Tuesday in "unprovoked" firing across the militarised border, bringing the toll on both sides to five since January 6. Pakistan army's director-general of military operation telephoned his Indian counterpart on Wednesday to "strongly protest" over the death, an official said.

Foreign Minister Hina Rabbani Khar hit out at strident comments by Indian politicians over the incidents, and warned against "upping the ante" between the nuclear-powered neighbours.

"We see warmongering," Khar said at the Asia Society in New York late on Tuesday. "It is deeply disturbing to hear statements which are upping the ante, where one politician is competing with the other to give a more hostile statement."

India says two of its soldiers have been killed, one beheaded, since hostilities erupted along the Line of Control (LoC) where a cease fire has been in place since 2003. It has demanded the return of the soldier's head which is still missing.
Posted by: Steve White || 01/17/2013 00:00 || Comments || Link || E-Mail|| [336068 views] Top|| File under:
Young man gunned down in 'sectarian' attack
[Dawn] A young man was

rubbed out

in what appeared to be an attack on sectarian grounds in Surjani Town on Tuesday evening, police said.

They said that assailants riding a

cycle of violence

fired at Asghar Ali Shah when he was coming out of his house in Surjani Town's Sector 7-A and rode away.

While Surjani SHO Ejaz Rajpar was not sure whether it was a sectarian killing, a

front man

for the Majlis Wahdat-e-

Moslem

een said that it was a sectarian attack as the victim was among the founding members of an annual Muharram procession in the area.

Condemning the killing, he said that the victim, father of four, had survived an

liquidation

attempt about a year ago.

Following the incident, tension gripped parts of Surjani Town.

One killed, two

maimed

in Sohrab Goth
A man was killed and two others were

maimed

when

gunnies

opened indiscriminate fire on an eatery in Sohrab Goth on Tuesday.

Police said that Sardar Sheikh, 25, Naqeebullah, 26 and Hussain Deen, 26 were sitting at the eatery near Indus Plaza when they came under an armed attack.

They said that the

maimed

men were taken to the Abbasi Shaheed Hospital, where Sardar was pronounced dead while two others were admitted for treatment.

The police suspected that the attack was an outcome of some personal enmity.

They said that the three men had recently come here from Afghanistan.

Tea shop worker

rubbed out


An employee of a roadside tea shop was

rubbed out

in North Bloody Karachi


...formerly the capital of Pakistain, now merely its most important port and financial center. It is among the largest cities in the world, with a population of 18 million, most of whom hate each other and many of whom are armed and dangerous...


on Tuesday.

Police said that

gunnies

riding a

cycle of violence

targeted Abdul Qadeem, 35, at the Quetta Unnabi Hotel, the tea shop, within the remit of the Khawaja Ajmer Nagri

cop shoppe

.

The victim was taken to the Abbasi Shaheed Hospital where he died during treatment.

Police were not sure about the motive for the killing. They suspected that it might have been related to some personal enmity.

KMC driver

rubbed out

, friend

maimed


A man was

rubbed out

and his lover companion was

maimed

in an armed attack near Qalandria Chowk in a North Nazimabad locality on Tuesday.

Shahrah-e-Noor Jahan SHO Nisar Lodhi said that two armed riders fired shots at Attaur Rehman, 35, and Shabbir, 31, and escaped. They sustained bullet wounds and were rushed to the Abbasi Shaheed Hospital where Atta died during treatment.

The

maimed

man told the police that he and his friend had gone to the Sakhi Hasan graveyard to attend a funeral. They were targeted on their way back home, he added.


The dear departed

was father of two and worked in the

Bloody Karachi

Metropolitan Corporation as driver.

Woman dies from burn injuries
An elderly woman died after she caught fire while cooking at her Bihar Colony house on Tuesday, police said. A duty officer at the Chakiwara

cop shoppe

said that 53-year-old Zainab, wife of Sattar, was busy making a meal in the afternoon when her clothes caught fire. She suffered serious burn injuries and was rushed to the Civil Hospital

Bloody Karachi

where she died during treatment.

She was 70 per cent burnt, said hospital sources.
Posted by: Fred || 01/17/2013 00:00 || Comments || Link || E-Mail|| [336065 views] Top|| File under:
Protests continue in Karachi over likely arrest of PM
[Dawn] Activists of the Pakistain People's Party (PPP) came out on roads and streets in various areas of Bloody Karachi


...formerly the capital of Pakistain, now merely its most important port and financial center. It is among the largest cities in the world, with a population of 18 million, most of whom hate each other and many of whom are armed and dangerous...


on the second consecutive day, Wednesday, to protest against the likely arrest of Prime Minister Raja Pervez Ashraf in the rental power projects case.

The SC bench had ordered the arrest of 16 persons, including the premier, on Tuesday and directed the authorities to present PM Ashraf in the court.

Dozens of PPP workers blocked Shahrah-e-Faisal for more than an hour, the main artery of the city leading to Jinnah International Airport and inter-linking many roads, by setting tyres on fire.

They were raising slogans in support of the party, the prime minister, PPP Chairman Bilawal Baby Bhutto Zardari


...Pak dynastic politician, son of Benazir Bhutto and grandon of Zulfikar Ali Bhutto. As far as is known, Bilawal has no particular talents other than being pretty and being able to memorize political slogans, but he had the good luck to be born into the right family and he hasn't been assassinated yet...


and
President Asif Ali Ten Percent Zardari


... husband of the late Benazir Bhutto, who has been singularly lacking in curiosity about who done her in ...


Malir, Gadap and Bin Qasim towns also remained disrupted for the second day in a row for the same reason.

A large number of party supporters also assembled at Bilawal House and expressed full confidence and support to the party leadership and the premier.

On Tuesday, as the news broke out, a large number of protesters came out on roads to show their resentment against the order in different cities of interior Sindh as well. Sukkur, Larkana, Dadu and Shedadpur were among the other areas of the province.
Posted by: Fred || 01/17/2013 00:00 || Comments || Link || E-Mail|| [336067 views] Top|| File under: Govt of Pakistan
Tribesmen forced to end protest after police move in
[Dawn] In a late night development, police was called in to disperse protesting

rustics

outside the governor house and move the bodies to a cold storage, DawnNews reported.

Police used tear gas and shelled at the

rustics

and others who had joined in the protest. The bodies were loaded on to trucks and taken to a morgue by the police. The move came following the rejection of an agreement between the tribal elders and Governor Khyber-Pakhtunkhwa


... formerly NWFP, still Terrorism Central...


Masood Kausar by the protesting

rustics

over the killing of 18

rustics

in Bara tehsil.

According to the agreement, the government would conduct an impartial inquiry into the killings and punish those involved. The inquiry committee will also comprise judges and other stakeholders who would be included into the committee with the consent of the tribal elders.

The protesting

rustics

however rejected the settlement between the representative jirga and KP governor and are refused to bury their dead, saying they would continue with the sit-in protest until

rustics

were provided security.

PM takes notices of killings

Prime Minister Raja Pervez Ashraf, had taken notice of the protest in Beautiful Downtown Peshawar


...capital of Khyber Pakhtunkhwa (formerly known as the North-West Frontier Province), administrative and economic hub for the Federally Administered Tribal Areas of Pakistan. Peshawar is situated near the eastern end of the Khyber Pass, convenient to the Pak-Afghan border. Peshawar has evolved into one of Pakistan's most ethnically and linguistically diverse cities, which means lots of gunfire.


, telephoned KP Governor Masood Kausur and directed him to address the protesters' grievances.

Governor Kuasar while speaking to the media after the jirga, said that seven lakh rupees each would be provided as compensation to

the dear departed

's family and four lakh rupees for burial of

the dear departed

. Protestors however refused to accept the compensation amount and assurances to conduct an inquiry into the killings.

The KP governor had said that an impartial inquiry would be conducted into the incident and if there were excesses proved, against anyone, the culprits would be penalised according to the law.

"It will not be a judicial inquiry, but it will have members of the judiciary as well," he said.

The governor stated that if the tribal elders could guarantee no terrorist activity in their areas, the government would be ready to call back security forces. However he said that the army had been deployed at the request of tribal elders when they were unable to resist the

cut-throats

onslaught.

Earlier on at least 400 to 500

rustics

had marched from Bara to the Khyber-Pakhtunkhwa

bustling provincial capital

, carrying the bodies of

the dear departed

in pick-ups and demanded justice for the victims.

The protestors accused security forces of the killings and demanded that the governor and authorities provide them justice. Security forces claim that the

turban

group Lashkar-e-Islam, led by Mangal Bagh
...a former bus driver, now head of the Deobandi bandido group Lashkar-e-Islam and the Terror of Khyber Agency
...
, is behind the murders.

An elderly man, who was also protesting the killings, told Dawn.Com that his colleagues killed were simple labourers who had been killed in their homes allegedly by the security forces.

"They were taken out of their houses and were

rubbed out

by the forces, it's a routine now they don't care who is being killed when they open fire, we have been tolerating it for almost four years," he said.

Peshawar's main Railway Road was blocked for traffic due to the protest. Traffic on Sunheri Mashid and Peshawar Cantt roads was also suspended and security forces had sealed the entire cantonment area to stop protestors from entering the red security zone.

Protestors had carried placards and banners calling for an end to the ongoing military operation in their areas.

The

rustics

protested that undirected mortar bombs and artillery shelling have killed a number of innocent people in their area.

Security forces denied the allegations.
No, no! Certainly not!
claiming that the dead included a former Frontier Corps soldier's father and four brothers -- all five

bumped off

by

cut-throats

on Tuesday night, they claimed.

Military sources said that

cut-throats

from the banned Lashkar-e-Islam group had raided the house in Dogra area of former FC-man, Shabbir Ahmed, and

bumped off

his father and brothers.

"I was a government servant but I don't know why this injustice done to me," former FC official, Shabbir, who was also among the protestors outside the Governor House, told Dawn.com.

"I am serving the nation and working for the security of the country but don't know why and who has killed my four brothers and father. The government must answer why this has been done to me," he said.

Security forces claimed they had also launched a counter-attack after

cut-throats

attacked several check-posts, killing six soldiers and injuring 28 others on Tuesday. Four

cut-throats

were also killed in the

festivities

, they said.

The officials claimed that Lashkar-e-Islam

turban

s, dressed in FC uniforms, were also involved in the killings of innocent

rustics

in a bid to malign the security forces.

They also further denied that any operation was carried out by the FC force in the area where the bodies were found.
Posted by: Fred || 01/17/2013 00:00 || Comments || Link || E-Mail|| [336062 views] Top|| File under: Lashkar-e-Islami
Iraq
Car bombs kill 15 Shiite pilgrims in Iraq
Fifteen people were killed in a series of bomb blasts in Iraq.

An Iraqi provincial health official said at least 11 Shiite pilgrims died when two car bombs exploded near Dujail, 50 miles north of Baghdad, as they were heading to a shrine in the town of Samarra. Raed Ibrahim, head of the Salahuddin provincial health directorate, said more than 60 others were wounded.

Earlier, another car bomb killed another four Shiite pilgrims as they were traveling to shrines in the south of the country.
Posted by: ryuge || 01/17/2013 04:54 || Comments || Link || E-Mail|| [336065 views] Top|| File under:
Iraqis Hold Anti-Maliki Demo in Yemen
[An Nahar] Hundreds of Iraqi expatriates protested against Prime Minister
Nouri al-Maliki


... Prime Minister of Iraq and the secretary-general of the Islamic Dawa Party....


outside the Iraqi embassy in Sanaa on Wednesday, an Agence

La Belle France

Presse correspondent reported.

"Maliki leave, the Iraqi people don't want you," chanted the protesters, who marched from Sanaa's northern Sittin Avenue to the embassy carrying Iraqi flags.

Protests against Maliki and his Shiite-led government have gripped Sunni Arab majority areas of northern and western Iraq since December 23.

The protests were sparked by the arrest of at least nine guards of Sunni Finance Minister Rafa al-Essawi on terror charges.

In a statement, members of the Iraqi community in Yemen who organized Wednesday's protest said it was "to express our support to our Iraqi people who are demonstrating in the squares of dignity for their legitimate demands."

"Free Storied Baghdad


...located along the Tigris River, founded in the 8th century, home of the Abbasid Caliphate...


, out Iran," the protesters called, referring to Iraq's Shiite-dominated neighbor with which Maliki's government has warm relations.

Asem al-Dulaimi,

front man

of the Iraqi community in Yemen, accused Maliki's government of "implementing foreign agendas, especially Iranian, in addition to U.S. and Zionist" agendas.

Iraq is engulfed in a political crisis with Maliki facing calls for his ouster from many of his erstwhile government partners.

A wave of attacks in Storied Baghdad and northern Iraq killed 29 people on Wednesday as hundreds attended the funeral of a Sunni MP who died in a

suicide kaboom

on Tuesday.

Posted by: Fred || 01/17/2013 00:00 || Comments || Link || E-Mail|| [336064 views] Top|| File under: Govt of Iraq
Southeast Asia
Abu Sayyaf rejects MNLF appeal to free foreign captives
Abu Sayyaf terrorists rebels holding at least 5 kidnapped foreigners have turned down demands by a former Muslim terrorist rebel group to free their hostages being held in the southern Philippines.

Officials said a senior leader of the Moro National Liberation Front (MNLF), Habier Malik, tried to negotiate with the Abu Sayyaf for the freedom of the captives in the hinterlands of Sulu Island.

Army Col. Rodrigo, a spokesman for the Western Mindanao Command based in Zamboanga City, said, "As far as we know, the Abu Sayyaf has rejected the MNLF efforts to secure the release of the hostages, not without ransoms."

Rodrigo said Malik's group has returned to their bases. He said, "The efforts of the MNLF to secure the freedom of the hostages are unilateral on their part and have the permission of the local government officials and military commanders on the ground. But our efforts are also continuing to safely recover all the victims."

Police said the Abu Sayyaf has been holding a Japanese treasure hunter, Toshio Ito, 66, since 2010. He was last reported to have been helping the rebel group in cooking food for them and moves around freely. Aside from the Japanese man, the Abu Sayyaf is also holding Jordanian journalist Baker Atyani, 43, and his two Filipino assistants Rolando Letrero, 22, and Ramelito Vela, 39.

Senior Superintendent Antonio Freyra, the Sulu police chief, said the trio came to Sulu province in June last year to secretly film the Abu Sayyaf for a documentary on Al Arabiya News Channel. Before his detention, Atyani has had previously visited the province in secrecy to interview terrorist leaders, according to the Philippine military.

The military previously said it would arrest Atyani for espionage if he were released by the Abu Sayyaf. Atyani had also clandestinely interviewed Osama bin Laden before the 9/11 attacks.

Freyra said two European wildlife photographers Ewold Horn, 52, from the Netherlands; and Lorenzo Vinciguerre, 47, from Switzerland, kidnapped in February his year in Tawi-Tawi province had been brought to Sulu.

In an interview he said, "As long as the MNLF (members) don't put the law in their own hands or violate the law in pursuance of their efforts, I don't see any problem. We welcome all efforts in securing the safe release of the hostages."

Police in Tawi-Tawi said the duo was allegedly taken by members of the MNLF. Another group of kidnappers are also holding a Malaysian fish trader Pang Choon Pong, who was taken in October 2011 in Tawi-Tawi, but his fate is unknown.

In November last year, Malaysian officials said two of its nationals were seized by five gunmen disguised as policemen from a palm oil plantation in Sabah. It said the two were both working for the plantation and had been taken at gunpoint. Their companions said the gunmen spoke in Malayu and Tausug, a dialect commonly used in the southern provinces of Tawi-Tawi and Sulu.

Abu Sayyaf terrorists rebels are also holding Australian adventurer, Warren Rodwell, a former soldier, who was seized in the seaside town of Ipil in Zamboanga Sibugay province in December 2011. The terrorists rebels originally demanded $1 million ransom for the release of Rodwell, but eventually lowered this to $460,000.

It is known what ransoms the Abu Sayyaf is asking for the remaining captives, who are being held by different rebel commanders.
Posted by: ryuge || 01/17/2013 00:00 || Comments || Link || E-Mail|| [336068 views] Top|| File under: Abu Sayyaf
Local administrator seriously wounded in southern Thailand
The deputy chairman of a local administrative organization was seriously wounded when two suspects on a motorcycle, one of whom was dressed in traditional Muslim female robes, opened fire on him in Pattani's Thung Yang Daeng district on Wednesday. Mahama Imae was shot multiple times by the perpetrators. His pickup was found riddled with bullets.

An initial investigation showed that Mahama dropped his sister off at a school in the district in the morning before heading to his office. He was driving his truck when the two suspects on a motorcycle following him began shooting.

Teachers vow to stand by students in deep South
Posted by: ryuge || 01/17/2013 00:00 || Comments || Link || E-Mail|| [336065 views] Top|| File under: Thai Insurgency
Syria-Lebanon-Iran
Syrian army intensifies offensive against rebels
[CHRON] Syrian troops stepped up an offensive against rebels in the north on Wednesday, following

kaboom

s targeting security forces and a university campus that killed more than 100 people in two days.

Powerful suicide

boom-mobile

s that killed about two dozen people in Idlib marked another escalation in the fight for control of northern Syria, a key battlefield in the country's civil war. The day before, massive blasts heavily damaged the main university in the commercial hub of Aleppo, killing 87 people and wounding scores of others.

The nearly simultaneous bombings in Idlib Wednesday bore the trademarks of Islamic

bad boy

s, the most organized rebel fighters trying to topple
Hereditary President-for-Life Bashir Pencilneck al-Assad


The Scourge of Hama...


's government. More than 60,000 people have been killed in the 22-month conflict, according to the United Nations


...what started out as a a diplomatic initiative, now trying to edge its way into legislative, judicial, and executive areas...


Assad's warplanes struck rebel targets in both northern cities, still reeling from the deadly

kaboom

s. The Syrian army vowed to crush the armed opposition to "cleanse the homeland of their dirt."

The army said in a statement that its troops killed and

maimed

dozens of "terrorist mercenaries" in Aleppo following the attacks on the university where students were taking mid-year exams. Assad's regime regularly refers to rebels as "terrorists."
Posted by: Fred || 01/17/2013 00:00 || Comments || Link || E-Mail|| [336062 views] Top|| File under: Govt of Syria
Car Bombs Kill 22 in Syria's Idlib as 103 Killed Nationwide
[An Nahar] Twin

boom-mobile

s killed at least 22 people in the Syrian city of Idlib on Wednesday as universities nationwide held a day of mourning for 87 people killed in

kaboom

s on the student campus in second city Aleppo.

The bombings had the hallmarks of operations staged by the jihadist al-Nusra Front, a rebel group with a strong presence on the ground in northwestern Syria and blacklisted by the United States as a "terrorist" organization.

"The first

kaboom

took place in al-Ziraa Square and the second

kaboom

took place in al-Mutlaq Square, killing 22 civilians and wounding 30," the state SANA news agency reported, blaming "terrorists" for the blasts.

Idlib city remains under the control of forces loyal to
Hereditary President-for-Life Bashir Pencilneck al-Assad


Scourge of Qusayr...


but most of the rest of the northwestern province on the border with Turkey is in the hands of rebels fighting to oust him.

The Syrian Observatory for Human Rights gave a higher toll of 24 dead and said most were soldiers. The

Britannia

-based watchdog said there were three bombs in all and that many of the

maimed

were

at death's door

.

"After taking the airbase at Taftanaz (on January 11), the city of Idlib has become the rebels' new target," Observatory directory Rami Abdel Rahman told Agence

La Belle France

Presse.

The Observatory said the

corpse count

from Tuesday's blasts at Aleppo University could top 100 as many of the

maimed

were critically hurt, which would make it one of the bloodiest attacks of the 22-month conflict.

Washington on Wednesday condemned the "despicable attack," blaming regime air attacks.

"According to eyewitnesses at the scene, regime planes launched aerial strikes on university facilities," State Department spokeswoman Victoria Nuland told journalists.

No one has

grabbed credit

for the

kaboom

s, with the government and rebels blaming each other.

Opposition activists said government jets carried out an air strike, but the army said rebels fired rockets at the campus, in a government-controlled area of the battleground northern city.

"The General Command of the Army sees in the targeting of academics, colleges and universities further proof of the killers' dark methods, and of an ideology that belongs in the past," a military statement said.

Higher Education Minister Mohammed Yahia Moalla called a nationwide "day of mourning" on Wednesday, state television


... and if you can't believe state television who can you believe?


reported.

In a letter addressed to U.N. Secretary General Bank Ki-moon and the U.N. Security Council, the foreign ministry called on the international community to "denounce the terrorist massacre."

Alluding to Western support for

La Belle France

's military intervention against beturbanned fascisti in Mali, the ministry said "some countries in the world are practicing two-faced politics, by supporting terrorism in Syria and denouncing it in others."

Ban sent his condolences on Wednesday to the families of those killed and said "deliberate targeting of civilians and civilian targets constitutes a war crime."

He stressed the "urgent need for a peaceful political solution that ends the violence and meets the democratic aspirations of the Syrian people."

Near the capital, the army sent reinforcements to the town of Daraya as warplanes and rockets bombarded the rebel enclave, the Observatory said.

"The army's assault is insanely violent. The shelling is continuous, it has been so intense in the past hours. There are many injured people," said local activist Abu Kinan.

More than 60,000 people have been killed in Syria since the uprising against Assad's rule erupted in March 2011, according to the United Nations


...the Oyster Bay money pit...


The Observatory said 103 people died in violence nationwide on Wednesday, including 44 civilians.

Meanwhile,


...back at the fist fight, Jake ducked another roundhouse, then parried with his left, then with his right, finally with his chin...


the World Food Program said that it would quickly try to distribute aid to an additional one million Syrians after Damascus


...The place where Pencilneck hangs his brass hat...


gave the green light for it to work with local aid organizations to reach more of those in need.

Previously most of the U.N. agency's food aid was delivered through the Syrian Arab

Red Islamic Thingy

, which was overstretched and only able to provide help to some 1.5 million Syrians a month.

Posted by: Fred || 01/17/2013 00:00 || Comments || Link || E-Mail|| [336062 views] Top|| File under: Govt of Syria
Who's in the News
49
[untagged]
9
al-Qaeda in North Africa
7
Govt of Pakistan
3
Govt of Syria
2
Govt of Iraq
2
Arab Spring
1
Thai Insurgency
1
Abu Sayyaf
1
al-Shabaab
1
Govt of Iran
1
Lashkar-e-Islami
Bookmark
E-Mail Me
The Classics
The O Club
Rantburg Store
The Bloids
The Never-ending Story
Thugburg
Gulf War I
The Way We Were
Bio
Merry-Go-Blog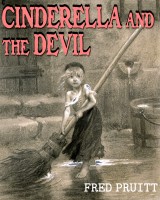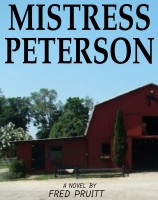 On Sale now!


A multi-volume chronology and reference guide set detailing three years of the Mexican Drug War between 2010 and 2012.

Rantburg.com and borderlandbeat.com correspondent and author Chris Covert presents his first non-fiction work detailing the drug and gang related violence in Mexico.

Chris gives us Mexican press dispatches of drug and gang war violence over three years, presented in a multi volume set intended to chronicle the death, violence and mayhem which has dominated Mexico for six years.
Click here for more information


Meet the Mods
In no particular order...


Steve White
Seafarious
tu3031
badanov
sherry
ryuge
GolfBravoUSMC
Bright Pebbles
trailing wife
Gloria
Fred
Besoeker
Glenmore
Frank G
3dc
Skidmark



Better than the average link...



Rantburg was assembled from recycled algorithms in the United States of America. No trees were destroyed in the production of this weblog. We did hurt some, though. Sorry.
3.238.118.27

Help keep the Burg running! Paypal: