Africa Horn
Somali security forces round up more than 700 in Mogadishu.
[Shabelle] Somali security forces have rounded up 790 hundred people in Dharkenley in south west of the capital in the third consecutive day of security operations in the capital city.

Most of the people in the morning operation have all been released but 84 have been remanded in police custody after it is confirmed that they are members of Al-Shabaab


... the personification of Somali state failure...


and are suspected of have committed violent acts in that part of the city, according to General Maalin chief of Mogadishu police.

In the meantime, head of Mogadishu secret police khalif Ahmed Ereg, who spoke to journalists after the security operation, has called on residents in the capital to work for peace and security and help the security force to turn Mogadishu into a safer place.

Security is improving in the Somali capital after many years of lawlessness and lately the presence of

hard boyz

who turned the city into a death trap for all walks of life before they were pushed out by Somali forces with ahelp pf African Union


...a union consisting of 53 African states, most run by dictators of one flavor or another. The only all-African state not in the AU is Morocco. Established in 2002, the AU is the successor to the Organisation of African Unity (OAU), which was even less successful...


troops.

Posted by: Fred || 01/18/2013 00:00 || Comments || Link || E-Mail|| [10794 views] Top|| File under: al-Shabaab
Somalia's Shebab Say they Executed French Hostage
[An Nahar] Somalia's Shabaab Islamists said Thursday they have executed a French agent they have held since 2009, as

La Belle France

said the hostage was likely killed several days ago in a failed rescue attempt.

"16:30 GMT, Wednesday, 16 January, 2013. Denis Allex is executed," the group said on its Twitter feed Thursday, with the report confirmed by a senior Shabaab official who said the group might release audio and video of the "execution."

"Audio and video are available and will be released any time we decide," he told Agence

La Belle France

Presse, saying the hostage, whose name is likely a pseudonym, was killed in Bulomarer, a town south of Mogadishu still under Shabaab control.

French commandos on Saturday launched a raid on the town to free the hostage, but the bid failed and resulted in the death of two French soldiers.

The al-Qaeda linked Shabaab said Wednesday they had "reached a unanimous decision to execute" their hostage in order to avenge "the dozens of

Mohammedan

civilians senselessly killed by the French forces during the operation."

Witnesses said eight civilians died during the raid to free Allex.

The group also cited "

La Belle France

's increasing persecution of

Mohammedan

s around the world, its oppressive anti-Islam policies at home, French military operations in ... Afghanistan and, most recently, in Mali."

The French army on Wednesday accused the Shabaab of "manipulating the media" and reaffirmed that Allex was likely already dead.

"We suspect, and I believe that we are not wrong to do so, that Somalia's Shabaab are manipulating the media,"

La Belle France

's Chief of Defense Staff Admiral Edouard Guillaud said on Europe 1 radio.

"We have no element since the raid indicating Denis Allex is alive. We think he is most likely dead," he said.

Posted by: Fred || 01/18/2013 00:00 || Comments || Link || E-Mail|| [10794 views] Top|| File under: al-Shabaab
1,400 French soldiers in Mali for ground assaults: minister
[Xinhua] French Defense Minister Jean-Yves Le Drian said on Thursday that 1,400 French soldiers were deployed in Mali where they carried out ground assaults as beturbanned fascisti resisted week-long air strikes.

"This morning, there are 1,400 French troops. There were lightings yesterday in the ground and by air... and there are right now," the minister was quoted by the daily Le

Gay Paree

ien as saying.

In Face of strong rebels' resistance, French troops broadened their operation and launched their first ground fighting against al-Qaeda affiliated

gunnies

in Mali on Wednesday after they seized Diabaly, a central town of strategic importance, where are located "the most organized, determined and

gang

s," the minister said in a previous interview.



La Belle France

, which carried out air strikes since Friday in the rebel-held northern half of Mali, said it planned to increase the number of its troops to 2,500.

French President Francois Hollande


...the Socialist president of La Belle France, and a fine job he's doing of it...


said he would keep French troops in Mali until the west Africa country have legitimate leaders, an electoral process and no more Islamic fascisti threatening its territory.
Posted by: Fred || 01/18/2013 00:00 || Comments || Link || E-Mail|| [10809 views] Top|| File under: al-Qaeda in North Africa
Salafists jailed for Palais Abdellia violence
[MAGHAREBIA] Tunisia imposed jail terms on 16 people over violence linked to a controversial art exhibition in La Marsa last June, TAP reported on Thursday (January 17th).

The defendants were convicted of violating the state of emergency, but were acquitted from the more serious charges, which included rebellion, assaulting public officials and attacks on public order by organised gangs, their lawyer Salaheddine Barakati said Wednesday.

The art show at the Palais Abdellia infuriated salafists, sparking three days of riots and ultimately forcing authorities to declare an overnight curfew in several Tunisian cities.

Posted by: Fred || 01/18/2013 00:00 || Comments || Link || E-Mail|| [10794 views] Top|| File under: Arab Spring
Islamists fight to retain Konna
[MAGHAREBIA] Malian and French troops clashed overnight with Islamist

snuffies

in the central Mali town of Konna, AFP reported on Thursday (January 17th).

Fighting broke out Wednesday afternoon, marking the first ground combat since the launch of the French intervention six days earlier.

"Six Islamists were killed and we managed to seize eight vehicles and destroy some others," Captain Saliou Coulibaly told AFP.

An Islamist

bully boy

told AFP on condition of anonymity that the battle for control of the Konna area was "not finished".

Malian, French and African forces aim to oust Ansar al-Din and its al-Qaeda allies from northern Mali.

Posted by: Fred || 01/18/2013 00:00 || Comments || Link || E-Mail|| [10793 views] Top|| File under: al-Qaeda in North Africa
French, Malian troops move against rebel positions
[MAGHAREBIA] The war against al-Qaeda and allied Islamist groups in Mali entered its seventh day on Thursday (January 17th) as French and Malian troops laid siege to rebel positions.

The intensive air attacks gave way to a ground operation on Wednesday as French troops backed by their Malian counterparts battled Islamist

forces of Evil

occupying the towns of Diabaly and Konna.

Meanwhile the chiefs of staff from the Economic Community of West African States (ECOWAS) approved an expedited plan on Wednesday to deploy 2,000 soldiers within ten days.

"All steps to liberate northern Mali have been agreed upon," Malian army Major Abdoulaye Diakite said. However,


a lie repeated often enough remains a lie...


he did not disclose details of the plan.

The first troops from Nigeria were due to begin arriving in Mali on Thursday. The UN-backed intervention force will also include soldiers from Niger, Burkina Faso


...The country in west Africa that they put where Upper Volta used to be. Its capital is Oogadooga, or something like that. Its president is currently Blaise Compaoré, who took office in 1987 and may be in the process of being chased out now...


, Togo, Senegal


... a nation of about 14 million on the west coast of Africa bordering Mauretania to the north, Mali to the east, and a pair of Guineas to the south, one of them Bissau. It is 90 percent Mohammedan and has more than 80 political parties. Its primary purpose seems to be absorbing refugees...


, Guinea and Ghana.

Chad, which is not a member of ECOWAS, also promised to send 2,000 troops, AFP reported. The first 200 troops of the Chadian contingent left for Mali on Thursday.

However,


man does not live by words alone, despite the fact that sometimes he has to eat them...


the nature of preparations and the need to co-ordinate and specify areas where the African forces would be deployed may prevent them from completing their final deployment before next week, journalist Baba Ahmed told Magharebia.

As part of the international efforts to combat the terrorist assault, the German government said Wednesday it would send two military cargo planes to transport ECOWAS troops to Mali. The announcement was made after a meeting between Germany's Chancellor Angela Merkel
...current chancellor of Germany. She was educated in East Germany when is was still run by commies, but in 1989 got involved with the growing democracy movement when the Berlin Wall fell. Merkel is sometimes referred to by Germans as Mom...
and ECOWAS chairman, Ivorian President Alassane Ouattara.


...the current president-for-life of Ivory Coast. He actually beat his predecessor in an election before having to eject him from the presidential palazzo....


In a

presser

held with the Ivorian president, Merkel said that providing this assistance was part of efforts to counter terrorism, which doesn't threaten Africa alone, but Germany and Europe as well.

The Ivorian president said that ECOWAS would play a pivotal role in the on-going war on terror and is rushing to make field deployments in support of the Malian army, noting that this would require European support.

Meanwhile,


...back at the alley, Slats Chumbaloni was staring into a hole that was just .45 inch in diameter and was less than three feet from his face ...


French President François Hollande said Wednesday evening before the French parliament that the military intervention in Mali was "necessary and legitimate and was under an international umbrella".

Posted by: Fred || 01/18/2013 00:00 || Comments || Link || E-Mail|| [10794 views] Top|| File under: al-Qaeda in North Africa
Africa Subsaharan
Mali army 'regains Konna and Diabaly' from rebels
Islamist fighters have withdrawn from two towns in central Mali following French air strikes, officials say.

Mali's army earlier said it had recaptured Konna, which triggered the French intervention after it was seized by the rebels.

Now the mayor of Diabaly says soldiers have taken control of the town.

Islamist fighters in neighbouring Algeria say they have kidnapped foreign gas workers in retaliation for France's involvement in the Mali conflict.

Meanwhile, the UN refugee agency says it fears the fighting could force 700,000 people from their homes.

Some 150,000 people have already gone to neighboring countries, Reuters news agency reports.
Posted by: tipper || 01/18/2013 12:31 || Comments || Link || E-Mail|| [10794 views] Top|| File under:
Nigeria captures top Boko Haram figure
[EDITION.CNN] Nigeria's military says it's questioning a leader of Boko Haram
... not to be confused with Procol Harum, Harum Scarum, possibly to be confused with Helter Skelter. The Nigerian version of al-Qaeda and the Taliban rolled together and flavored with a smigeon of distinctly Subsaharan ignorance and brutality...
, the Islamic

Death Eater

group blamed for the killings of hundreds of civilians, after capturing him in the country's northeast early Sunday.

Nigerian troops captured Mohammed Zangina shortly after midnight in the city of Maiduguri, said Lt. Col. Sagir Musa, a military

front man

. Zangina is a member of the Shura Committee, the movement's governing body, and has coordinated "most of the most of the

suicide kaboom

s and bombings" in several cities, including the capital Abuja, Musa said.

Nigeria launched a military crackdown on Boko Haram on New Year's Day. Human Rights Watch


... dedicated to bitching about human rights violations around the world...


says the group -- whose name means "Western education is sacrilege" -- has killed more than 2,800 people in an escalating campaign to impose strict Islamic law on largely

Mohammedan

northern Nigeria.

In the past, the group attacked other

Mohammedan

s it felt were on an immoral path. But it has increasingly targeted Christians with numerous attacks on churches, as well as striking

cop shoppe

s.
Posted by: Fred || 01/18/2013 00:00 || Comments || Link || E-Mail|| [10798 views] Top|| File under: Boko Haram
26 Final-Year Students Suspected To Be Boko Haram Members Spend Days Behind Bars
[OSUNDEFENDER.ORG] As part of efforts to check the activities of

hard boyz

in the in the county, security agents, last week, locked away
Maw! They're comin' to get me, Maw!
and jugged
Drop the gat, Rocky, or you're a dead 'un!
26 final-year students of King Faisal University of Chad on suspicion of belonging to the dreaded Boko Haram
... not to be confused with Procol Harum, Harum Scarum, possibly to be confused with Helter Skelter. The Nigerian version of al-Qaeda and the Taliban rolled together and flavored with a smigeon of distinctly Subsaharan ignorance and brutality...
sect.

The students were arrested in in Yola, Adamawa State.

According to the Nigerian Tribune, the students, who were mostly from South-Western Nigeria, were said to be going back to Chad and were passing through Adamawa State when they were stopped and arrested by security operatives who suspected they were going to Chad for Jihadist training.

The students were allegedly quizzed for several days and locked up in a cell in Yola while the

Sherlocks

from the security services checked through their papers. It was gathered that efforts by relatives of the students who were alerted by one of the students before his phone was seized proved abortive, as reports indicated that the Joint Task Force in the state was almost taking over the matter.

However,


it was a brave man who first ate an oyster...


after about five days in detention, the authorities of the university and its affiliates in Nigeria, Imam Malik College, got wind of the matter and dispatched a team to Yola to identify the students, and secure their release. Latest reports, however, indicated that the students had been released based on the intervention of the university and were now on their way to Chad.
Posted by: Fred || 01/18/2013 00:00 || Comments || Link || E-Mail|| [10798 views] Top|| File under: Boko Haram
Arabia
Qaeda suspects kill top Yemen security official
[Dawn] Suspected al Qaeda

gunnies

on a
cycle of violence have

rubbed out

a high-ranking security official in Yemen's Dhammar province, south of Sanaa, the official Saba news agency reported on Thursday.

"Two

gunnies

on a motorbike opened gunfire on Colonel (Abdullah) al-Mushki killing him immediately," Saba quoted a security official in Dhammar as saying about Wednesday's shooting.

"Security services are carrying out vast investigations to hunt down the criminals behind this crime which carries the fingerprints of al Qaeda," said Saba.

Such hit-and-run shootings have killed dozens of security officers last year, prompting authorities early in January to impound illegal motorbikes.

The interior ministry said that 40 members of the security forces and four

non-combatants were killed

in 2012 in hit-and-run shootings by

gunnies

on motorbikes.

There are over 200,000 motorbikes across Yemen, most of which are unregistered, according to Sanaa police.

Al Qaeda in the Arabian Peninsula, blamed for most of the killings, has not

grabbed credit

for any of the

liquidation

s.
Posted by: Fred || 01/18/2013 00:00 || Comments || Link || E-Mail|| [10794 views] Top|| File under: al-Qaeda in Arabia
India-Pakistan
Pakistani Taliban claim responsibility for MQM MPA's killing
[Dawn] The Tehrik-e-Taliban Pakistain (TTP) has

grabbed credit

for the killing of a provincial

politician

belonging to the Muttahida Qaumi Movement


...English: United National Movement, generally known as MQM, is the 3rd largest political party and the largest secular political party in Pakistain with particular strength in Sindh. From 1992 to 1999, the MQM was the target of the Pak Army's Operation Cleanup leaving thousands of urdu speaking civilians dead...


(MQM), a

front man

for the banned outfit told Dawn.com on Thursday.

Gunmen on Thursday had

rubbed out

four people, including the MQM's provincial

politician

Manzar Imam in Bloody Karachi's


...formerly the capital of Pakistain, now merely its most important port and financial center. It is among the largest cities in the world, with a population of 18 million, most of whom hate each other and many of whom are armed and dangerous...


Orangi town area.

"A member of the Sindh provincial assembly was killed with three of his guards when

gunnies

on two

cycle of violence

s intercepted his car in Orangi neighbourhood and shot them with automatic weapons," police

front man

Imran Shaukat said.

Police said the

gunnies

had

expeditiously departed at a goodly pace

following the shooting.

In a telephone call to a Dawn.com correspondent from Qazi's guesthouse an undisclosed location,

front man

for the TTP, Ehsanullah Ehsan,

grabbed credit

for the killing, saying it was the second targeted attack in

Bloody Karachi

that they had carried out on the political party.

According to an eyewitness, the MPA, along with his police guards was passing by Orangi town's Hyderi Chowk area when four

gunnies

on

cycle of violence

s opened fire on the vehicle, reported APP.

Imam and one of his guards

bit the dust

on the spot, while the other two injured died while being treated for their wounds in the hospital, said the eyewitness report.

Imam was elected from the PS-95

Bloody Karachi

VII seat, and served as member on the Sindh Assembly's Standing Committee on Cooperation , Standing Committee on Environment and Alternate Energy and the Standing Committee on Prisons.
Posted by: Fred || 01/18/2013 00:00 || Comments || Link || E-Mail|| [10793 views] Top|| File under: TTP
Iraq
At least 7 killed, 25 wounded in twin car bombs in Iraq
Update: now 12 dead and 64 maimed...

[Xinhua] At least seven people were killed and more than 25

maimed

in two

boom-mobile

kaboom

s in a town in Salahudin province north of the Iraqi capital Storied Baghdad


...located along the Tigris River, founded in the 8th century, home of the Abbasid Caliphate...


on Thursday, a provincial police source told Xinhua.

The first attack occurred in the morning when a

boom-mobile

detonated in the center of al-Dujail town, some 60 km north of Storied Baghdad. Minutes later, another

boom-mobile

ing followed targeting security forces and civilians who gathered at the site of the first blast, the source said on condition of anonymity.

The attackers apparently followed old tactic which depends on creating an initial

kaboom

to attract security forces and people, and then setting off another blast to get heavier casualties, the source said.

The toll could rise as many of the victims were evacuated by ambulances and civilian cars to several hospitals and medical centers in the city, the source added.

Salahudin province is a Sunni-dominated province. Its capital city of Tikrit, some 170 km north of Storied Baghdad, is the hometown of former president Saddam Hussein.

The attack came a day after a series of massive bombings and shootings in northern and central the country which killed a total of 31 people and

maimed

more than 250.

Violence and sporadic high-profile

kaboom

s are still common in Iraqi cities despite the dramatic decrease in violence since its peak in 2006 and 2007, when the country was engulfed in sectarian killings.
Posted by: Fred || 01/18/2013 00:00 || Comments || Link || E-Mail|| [10795 views] Top|| File under: al-Qaeda in Iraq
Southeast Asia
Pickup driver slain as kids watch in southern Thailand
Two people were killed and three injured in separate attacks in the restive South yesterday, including a pickup truck driver who was gunned down as school children on board his vehicle watched.

Two men riding on a motorcycle attacked a pickup truck bringing seven students to kindergarten in Narathiwat's Rueso district at about 7:30 a.m.

A witness told investigators a man riding pillion on the motorcycle opened fire at the pickup driver. The driver was hit three times by bullets and died at the scene.

The witness said the shooting happened in full view of seven students, who were seated in the back of the vehicle. All the children were safe.

Police blamed terrorists insurgents.

In Pattani province, three employees of a local government administration organisation were injured, one of them seriously, in an attack on a garbage truck yesterday. The attack occurred about 10 a.m. while the garbage truck was traveling along a local road in Khok Pho district of Pattani, heading for a trash dump.

Two men on a motorcycle opened fire at the truck with handguns. The driver lost control and the truck slammed into a tree and roadside ditch. The driver, was shot in the head and seriously injured. Also wounded were two other garbage collectors. The three victims were also members of the Ban Yang Daeng village defense unit.

Police blamed Islamist terrorists militants.

Also in Khok Pho district, a 78-year-old Muslim rubber grower was gunned down while taking a ritual bath yesterday morning.

Police received a report of a shooting at a house about 7 a.m. Officers found the body of Rorham Dorlor, who had been shot in the head.

The victim's wife told investigators her husband was taking a ritual bath in a pond next to their house early in the morning when it was still dark. She heard a gunshot. When she went outside the house she found her husband had been killed.
Posted by: ryuge || 01/18/2013 06:43 || Comments || Link || E-Mail|| [10794 views] Top|| File under: Thai Insurgency
Syria-Lebanon-Iran
Air Raid near Damascus Kills 7 Children
[An Nahar] An air raid south of Damascus


...The capital of Iran's Syrian satrapy...


on Thursday killed at least 11 civilians, among them seven children, said the Syrian Observatory for Human Rights.

"Seven girls, three women and a man were killed in the air strike," said Observatory director Rami Abdel Rahman, updating an earlier toll of 10.

Warplanes fired three missiles on the western district of Husseiniyeh, an area in Damascus province which is home to Paleostinian refugees and Syrians displaced from the Israeli-occupied Golan Heights region, said the Observatory.

Fierce

festivities

between troops and

cut-throats

broke out Wednesday night on the outskirts of the rebel-held area, Abdel Rahman said.

Amateur video posted by activists on the Internet and distributed by the Observatory showed a group of men pulling from the rubble the corpse of a decapitated man.

Posted by: Fred || 01/18/2013 00:00 || Comments || Link || E-Mail|| [10794 views] Top|| File under: Govt of Syria
Syrian army regains control of central town, activists report mass killings
[Xinhua] The Syrian army on Thursday regained control of a central town in unrest-hit Hama province, said a military source, as activists reported killings of many people in several hotspots in the country.

The military source was quoted by the state-run SANA news agency as saying that the Zour Abi Hasan town in central Hama province has been secured by the troops after fights with

gang

s, most of whom were killed or injured.

The source called on the locals to return to their homes after the army destroyed all of the

gang

s' hideouts.

Meanwhile,


...back at the shouting match, a new, even louder, voice was to be heard...


the activists' network, Syrian Observatory for Human Rights, said

gunnies

earlier Thursday assassinated Walid al-Aboud, a retired air force colonel, adding that Aboud, the brother of Parliamentarian Khaled Aboud, was shot near a post office at the Damascus


...Capital of the last overtly fascist regime in the world...


' suburb of Qatana.

Activists also alleged that forces loyal to the Syrian administration committed last Tuesday a massacre in al-Haswiyeh, a small farming village in central Syria. However,


we can't all be heroes. Somebody has to sit on the curb and applaud when they go by...


activists gave divergent accounts of the casualties, including families with

women and kiddies

, ranging from 37 to 106.

Activists also said that a Syrian troops' Arclight airstrike has killed at least 10 people in Husainieh camp for Paleostinian refugees, some 20 km south of the capital Damascus. The pro-opposition accounts were impossible to be checked independently.

The armed rebels have recently penetrated the refugee camps, which has remained calm during Syria's long-lasting conflict.

The government accuses members of al-Qaeda-affiliated "Nusra Front" of carrying on blasts and attacks, urging the UN to condemn the terrorism in Syria.

Posted by: Fred || 01/18/2013 00:00 || Comments || Link || E-Mail|| [10797 views] Top|| File under: Govt of Syria
More than 100 Killed in New 'Massacre' in Syria
[An Nahar] More than 100 civilians have been killed in a new "massacre" in Syria, a watchdog said Thursday, as Russia slammed the United States for blaming deadly blasts at a university campus on the Damascus


...Home to a staggering array of terrorist organizations...


regime.

The Syrian Observatory for Human Rights said the deaths came when the army on Tuesday swept through farmlands north of Homs city, where it said around 1,000 people had sought refuge from fighting in the central Syria metropolis.

"The Syrian regime carried out a new massacre on Tuesday claiming 106 victims, including

women and kiddies

," said the

Britannia

-based watchdog, which relies on a network of activists and medics on the ground.

Witnesses said several members of the same family were among those killed, some in fires that raged through their homes and others stabbed or hacked to death. Among the dead were 32 members of the same clan.

Homs, dubbed "the capital of the revolution" by Syria's opposition, is the most strategic city in the country's largest province, lying on key trade routes near the borders with

Leb

and Iraq, and with its southwestern areas not far from Damascus.

Pro-regime daily al-Watan reported army advances against "

gunnies

" -- a term used by the regime for

faceless myrmidons

-- in the area, but activists said there were no

faceless myrmidons

there.

"They came in and slaughtered the women and the children. They burned their bodies," an unidentified woman told an anti-regime activist, according to amateur video distributed by Homs-based opponents of the regime.

The Observatory urged the U.N. to send a fact-finding team to probe the latest bloodshed.

The reported deaths were the latest to emerge from Syria, where twin blasts on Tuesday tore through an Aleppo campus while students were sitting exams.

At least 87 people were killed in one of the bloodiest attacks of the 22-month conflict, in a city that has suffered some $2.5 billion in damage in six months of bitter conflict, according to Aleppo's governor.

No one

grabbed credit

for the Aleppo blasts, but the United States blamed government forces for the violence, suggesting they were caused by air strikes on university buildings.

The remarks by U.S. State Department spokeswoman Victoria Nuland triggered an angry Russian response.

"I cannot imagine anything more blasphemous," said Moscow's Foreign Minister Sergei Lavrov said on Thursday, describing the killings as a "terrorist act."

Violence erupted again in Syria on Thursday, with the Observatory reporting several air strikes on flashpoints in Damascus province and Kafr Nabuda in the central province of Hama.

In the Husseiniyeh area near the capital, warplanes dropped three missiles killing 11 civilians, among them seven children, said the Observatory.

An air strike on Kafr Nabuda killed another four children, the monitoring group said, adding that more than 3,500 children have been killed in Syria's conflict.

Meanwhile,


...back at the Alamo, Davy was counting their remaining cannon balls and not liking the results...


in the majority Kurdish town of Ras al-Ain, in the northern province of Hasakeh, unprecedentedly fierce fighting pitted rebels against pro-regime Kurdish fighters, the Observatory said.

Unlike in previous

festivities

in Ras al-Ain, jihadists did not join the fight alongside the rebels on Thursday.

But a senior Jordanian salafist said two prominent jihadists were killed in fighting regime troops alongside al-Nusra Front fighters in Syria, among them a brother-in-law of slain al-Qaeda in Iraq leader Abu Musab al-Zarqawi.

The Observatory gave a

corpse count

for Thursday of 127 killed -- 68 civilians, 34 rebels and 25 soldiers.

More than 60,000 people, mostly civilians, have been killed in Syria's conflict, according to the United Nations


...what started out as a a diplomatic initiative, now trying to edge its way into legislative, judicial, and executive areas...


, while the Observatory says it has documented more than 48,000 dead.

The conflict has sent some 600,000 people fleeing the country, most of them to neighboring countries, according to the U.N..

An official in Iraq said it will reopen two border points to Jordan and Syria more than a week after they were closed after protests against Prime Minister Nuri al-Maliki in Anbar blocked the main route linking Storied Baghdad


...located along the Tigris River, founded in the 8th century, home of the Abbasid Caliphate...


to the two countries.

Posted by: Fred || 01/18/2013 00:00 || Comments || Link || E-Mail|| [10794 views] Top|| File under: Govt of Syria
Who's in the News
22
[untagged]
7
al-Qaeda in North Africa
4
Govt of Pakistan
4
Govt of Syria
4
Arab Spring
2
Narcos
2
al-Shabaab
2
Boko Haram
1
al-Qaeda in Iraq
1
Govt of Iraq
1
Taliban
1
al-Qaeda in Arabia
1
TTP
1
Thai Insurgency
Bookmark
E-Mail Me
The Classics
The O Club
Rantburg Store
The Bloids
The Never-ending Story
Thugburg
Gulf War I
The Way We Were
Bio
Merry-Go-Blog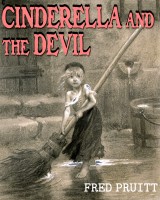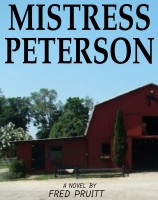 On Sale now!


A multi-volume chronology and reference guide set detailing three years of the Mexican Drug War between 2010 and 2012.

Rantburg.com and borderlandbeat.com correspondent and author Chris Covert presents his first non-fiction work detailing the drug and gang related violence in Mexico.

Chris gives us Mexican press dispatches of drug and gang war violence over three years, presented in a multi volume set intended to chronicle the death, violence and mayhem which has dominated Mexico for six years.
Click here for more information


Meet the Mods
In no particular order...


Steve White
Seafarious
tu3031
badanov
sherry
ryuge
GolfBravoUSMC
Bright Pebbles
trailing wife
Gloria
Fred
Besoeker
Glenmore
Frank G
3dc
Skidmark



Better than the average link...



Rantburg was assembled from recycled algorithms in the United States of America. No trees were destroyed in the production of this weblog. We did hurt some, though. Sorry.
18.232.127.73

Help keep the Burg running! Paypal: