Africa Horn
Al Shabaab threaten to kill Kenyan hostages
Somali terrorists insurgents linked to Al Qaeda have demanded that Kenya release all Muslims held on terror charges within three weeks, or else they would kill their Kenyan hostages.

Al Shabaab tweeted a link to a video of two Kenyan civil servants, who were taken from the frontier county of Wajir last year, telling the Kenyan government they were in grave danger. It then tweeted that Kenya must release all Muslim prisoners held on "so-called terrorism charges in Kenya" and "secure the release of Muslims extradited to Uganda for terrorism charges".

"Kenyan government has 3 weeks, starting midnight 24/01/2013 to respond to the demands of HSM if the prisoners are to remain alive," the group posted.

Kenyan officials said on Thursday they would not negotiate with terrorists militants. A spokesman for the Kenyan military, Cyrus Oguna, said, "The government cannot negotiate with terrorists so that is out. What Al Shabaab is doing is a criminal activity that is punishable by any law. They should just release them."

Titled "KENYA POWS: FINAL MESSAGE", the video posted by the terrorists insurgents featured Mule Yesse Edward, a local administrator, and Fredrick Irungu who works with ministry of immigration. Both were seized last January when terrorists militants crossed the border into Kenya and attacked a police post in Wajir.

The video also showed a still photograph of four other Kenyan hostages who were not identified. Yesse, who spoke in the video, said all the Kenyan hostages held by the group were at risk if Kenya did not meet the terrorists' rebels' demands.
Posted by: ryuge || 01/25/2013 00:00 || Comments || Link || E-Mail|| [336075 views] Top|| File under: al-Shabaab
Africa North
Fatal clashes on Egypt uprising anniversary
Egyptian opposition supporters are protesting across the country on the second anniversary of the uprising that swept Hosni Mubarak from power, with five people killed in the city of Suez.

Police clashed with President Mohammed Morsi's opponents in Cairo outside his palace and near Tahrir Square.

Alexandria also saw clashes. In Ismailia, protesters set fire to the HQ of the Muslim Brotherhood's party.

Critics accuse Mr Morsi of betraying the revolution, which he denies.

The president has appealed for calm to end the clashes, in which more than 330 people have been injured nationwide.
Posted by: tipper || 01/25/2013 16:28 || Comments || Link || E-Mail|| [336082 views] Top|| File under:
Mali rebel group splits, one faction ready for talks
[FRANCE24] Following two weeks of joint French-Malian military action to flush out Islamist

Death Eaters

in northern Mali, the country's rebel group Ansar Dine has split in two, with the breakaway faction ready for peace talks, it said on Thursday.

A faction of one of the armed Islamist groups occupying the north of the Mali has split off from its al Qaeda allies and says it is willing to hold talks with the government, the leader of the new group said on Thursday.

Alghabass Ag Intallah, a senior member of the Tuareg-led Ansar Dine group which helped seize northern Mali last year from government forces, said he had created a new organization, the Islamic Movement of Azawad (MIA), and was ready to seek a negotiated solution to Mali's conflict.



"There has to be a ceasefire so there can be talks," he said, speaking from the town of Kidal, a Tuareg stronghold in northeast Mali seized by Ansar Dine last year

A French-led military operation is underway in Mali to drive back the Islamist fighters who launched a surprise push southward toward the capital Bamako two weeks ago. An African ground force is being deployed to support French and Malian troops.

"We want to wage our war and not that of AQIM," Ag Intallah said by telephone, referring to al Qaeda's North African wing which has been at the heart of the takeover of the vast desert north by Malian and foreign Islamist fighters.


It doesn't work that way, bub. You started, you asked them for help, they pushed you out of the way and went for the whole thing. Besides which, Ansar Dine was "governing" the same way AQIM was "governing."


"There has to be a ceasefire so there can be talks," he said, speaking from the town of Kidal, a Tuareg stronghold in northeast Mali seized by Ansar Dine last year. "The aim is to speak about the situation in the north."


There doesn't need to be a ceasefire and talks are not called for at the moment. The aim is not to talk about the situation in the north, but to destroy a pack of mad dogs through a country with a 7,500 man army.


He said the new group, which would be based in Kidal, had been in touch with mediators in Burkina Faso


...The country in west Africa that they put where Upper Volta used to be. Its capital is Oogadooga, or something like that. Its president is currently Blaise Compaoré, who took office in 1987 and expects to leave office feet first at the age of 111...


and Algerian authorities. He said rebel demands would be for a broad autonomy rather than independence for the north.


If Ansar Dine did get their own "broadly autonomous" principate to misrule, what would stop AQIM from shoving them aside and taking over again?


Ansar Dine had formed a loose alliance with AQIM and a third group, MUJWA, to impose sharia Islamic law in the desert and mountain area the size of Texas.
Islamic law sez it's okay to slap women around for not wearing veils, to saw people's hands off, and to bury people under piles of rocks for humping. They're selling that as a good thing.
It was not immediately possible to confirm how many fighters would leave the ranks of Ansar Dine to join the new group.

International negotiators have long sought to prize apart the Islamist alliance by offering talks to Ansar Dine and Tuareg separatists, on the condition that they broke with AQIM. Ag Intallah was a senior Ansar Dine negotiator in talks last year.

But preliminary negotiations broke down last month after Ansar Dine called off a ceasefire, amid reports of splits between moderates seeking a political solution and

cut-throats

with deep links to al Qaeda.

Ag Intallah would not give a figure for his supporters, as he said a list was still being drawn up, but he said most Malians in the ranks of Ansar Dine had joined his faction.

Estimates for the total number of Islamist fighters in Mali vary but do not exceed roughly 3,000.

Ag Intallah said some members of the Tuareg separatist MNLA movement, which has fought AQIM in the north, had also joined his group.


"Islamic law? Why, sure! Sign me up!"


A

front man

for the MNLA was not immediately available for comment.


"I can say no more!"



Posted by: Fred || 01/25/2013 00:00 || Comments || Link || E-Mail|| [336077 views] Top|| File under: Ansar Dine
French planes destroy Islamist bases in Mali
[FRANCE24] French warplanes destroyed two Islamist bases in northern Mali as a leading Al-Qaeda-linked group in the region split Thursday, with the breakaway group saying it wanted talks to end the French-led offensive against the

myrmidon

s.

The bombing raids overnight targeted Ansongo, about 80 kilometres (50 miles) from the town of Gao and

bully boy

bases in the nearby village of the Seyna Sonrai, a Malian military source said on condition of anonymity.

"French military planes successfully attacked Islamist positions at Ansongo and nearby areas," the source said. "The strikes were very successful and caused damage to the enemy."
Continued on Page 49
Posted by: Fred || 01/25/2013 00:00 || Comments || Link || E-Mail|| [336073 views] Top|| File under: al-Qaeda in North Africa
Arabia
Yemen Seizes New Turkish-Made Gun Cargo
[Yemen Post] The Yemeni authorities seized on Thursday a new Turkish-made arms cargo inside a container which was anchored and have been watched at the Aden port since mid-November.

Head of the customs authority Muhammad Zimam said the cargo included scores of boxes containing machine guns that were produced and shipped in Turkey, the state news agency Saba said.

"According to preliminary information, the cargo included about 3780 machine guns, T14 type," he was quoted as saying.
Continued on Page 49
Posted by: Fred || 01/25/2013 00:00 || Comments || Link || E-Mail|| [336068 views] Top|| File under: Arab Spring
Police Chief Escapes Assassination Plot in Yemen
[Yemen Post] Chief of the rescue police in Baidha province, Khalid Al-Dhile, escaped an

liquidation

plot after unknown people placed a bomb inside his car and detonated it on Wednesday, the state-run September 26 website reported.

Son of the chief and two others

were maimed

and a soldier was killed in the

kaboom

which occurred at the main market of Baidha, the website said.

The

kaboom

was very huge and burned the car of the chief completely, it added.
Continued on Page 49
Posted by: Fred || 01/25/2013 00:00 || Comments || Link || E-Mail|| [336077 views] Top|| File under: al-Qaeda in Arabia
Yemen Dispatches Troops to Launch New Campaign against Militants
[Yemen Post] Yemeni forces arrived early Monday in Baidha province led by the army's chief of staff to launch a campaign against Al-Qaeda

snuffies

who have lately started to regroup in the Rada city, Almasdar Online reported on Wednesday.

Hundreds of soldiers, 50 tanks and other equipment were dispatched to Rada amid reports tribal elders in the province are trying to mediate and convince the

snuffies

to leave the city without any battles with the government, it quoted local sources as saying.

"The campaign mainly aims to retake control of some parts of Rada which are almost under control of Al-Qaeda-linked

snuffies

," a source told the website.
Continued on Page 49
Posted by: Fred || 01/25/2013 00:00 || Comments || Link || E-Mail|| [336068 views] Top|| File under: al-Qaeda in Arabia
Top Al Qaeda commander killed for the THIRD time: U.S air strike 'finally' gets terror boss in Yemen
Senior Al Qaeda leader reported dead after air strike

It is the third time Said al-Shihri has been reported killed

He has been linked with several attacks, kidnaps and bombings

Veteran fighter was released from Guantanamo in 2007

[Daily Mail] A senior jihadist believed to be behind a deadly bombing at the U.S. embassy in Yemen has been reported killed, the third time his death has been announced.

Said al-Shihri, the second in command of Al Qaeda in the Arabian Peninsula (AQAP), was reportedly killed in an Arclight airstrike in Yemen in December, according to a news report by Arabic television network Al Arabiya.


Yemen Post sez it was November, but why quibble?


According to the report, the Saudi-born

beturbanned goon

died after sustaining severe injuries from a joint U.S.-Yemeni Arclight airstrike that targeted his convoy.

The al Arabiya account, based on information from 'family sources', said al-Shihri went into a coma and allegedly died soon after.

It is the third time he has been reported killed. In 2009 it was announced that he was killed by an American cruise missile and in September 2012, Yemeni news sites reported he was eliminated by a U.S. drone strike.


On the other hand, he's only gotta be dead once. See how that works?


Al-Shihri was jugged
Drop the gat, Rocky, or you're a dead 'un!
in Guantanamo Bay for six years after being captured in fighting in Afghanistan.


... where, as everyone knows, all the inmates are innocent.


He caused controversy in the U.S. after he was released back to his Soddy Arabia


...a kingdom taking up the bulk of the Arabian peninsula. Its primary economic activity involves exporting oil and soaking Islamic rubes on the annual hajj pilgrimage. The country supports a large number of princes in whatcha might call princely splendor. When the oil runs out the rest of the world is going to kick sand in their national face...


in 2007 and underwent a Saudi rehabilitation programme for Islamic

beturbanned goon

s, almost immediately returning to terrorist activity on his release.


What is the Saudi recidivism rate for their special rehab program for jihadis?

The al Arabiya report said he was involved in the failed operation that targeted

liquidation

of the Saudi interior minister, Prince Mohammed bin Nayef in 2009.


Was that where they sent in the brother of the master bomb maker with a bomb stuffed up his bum?

That's the one. Next to dressing up like girls, they like bombs up the bum best.


Al-Shihri is also reported to have been involved in the kidnapping of foreigners in Yemen and was allegedly the

criminal mastermind

behind the 2008 embassy bombing.

AQAP, a highly active branch of Al Qaeda, was behind a

suicide kaboom

aimed at the British ambassador in Yemen in April 2010, and a rocket fired at a British embassy vehicle in October 2010.

The Yemeni army, supported by the U.S., has been fighting Islamist

gunnies

in the south of the country for months.

The

gunnies

took large parts of the south of Yemen after president President-for-Life Ali Abdullah Saleh


... Saleh initially took power as a strongman of North Yemen in 1977, when disco was in flower, but he didn't invite Donna Summer to the inauguration and Blondie couldn't make it...


was ousted in February 2012.
Posted by: trailing wife || 01/25/2013 00:00 || Comments || Link || E-Mail|| [336089 views] Top|| File under:
Caucasus/Russia/Central Asia
Two top Chechen terrorists killed in shootout
Two of the most wanted Islamist terrorists rebels in Chechnya were among 14 people killed in a shootout between Russian forces and terrorists militants. The operation started on Wednesday and continued into Thursday.

Brothers Khuseyn and Muslim Gakayev have been accused of organizing several high-profile attacks, including a suicide bomb attack on an interior ministry vehicle that killed four people last August. They were also blamed for an attack on the Chechen parliament in 2010 when which killed at least six people, and an assassination attempt at the residence of Moscow-backed Chechen leader Ramzan Kadyrov.

An unnamed Interior Ministry spokesman said, "During a special operation in the mountains of Chechnya, 12 militants were killed."
Continued on Page 49
Posted by: ryuge || 01/25/2013 00:00 || Comments || Link || E-Mail|| [336081 views] Top|| File under:
India-Pakistan
Two policemen among four killed in Karachi twin blasts
[Dawn] Two consecutive

kaboom

s

destroyed

Bloody Karachi


...formerly the capital of Pakistain, now merely its most important port and financial center. It is among the largest cities in the world, with a population of 18 million, most of whom hate each other and many of whom are armed and dangerous...


's densely populated Quaidabad area on Thursday, killing four people including two police officials and injuring a dozen others, DawnNews reported.

According to reports, the first blast happened in a garbage dump. However,


a person who gets all wrapped up in himself makes a mighty small package...


nobody was reported hurt in the

kaboom

.

Police and rescue officials reached the location soon, following which the second

kaboom

took place.

Senior police officer Alilm Jaffery told AP the victims responded to a report of the

kaboom

and then were killed by the second blast after they reached the site.

According to SP Sindh Police Umar Khattab, Deputy Superintendent of Police (DSP) Kamal Khan Mangan and Sub-Inspector Akbar were among four people killed.

Private security guard Saeedur Rehman and a passerby, identified as Fazal, were the other two victims of the blast.

Police further said that two of their vehicles and two ambulances were damaged in the

kaboom

.
Posted by: Fred || 01/25/2013 00:00 || Comments || Link || E-Mail|| [336069 views] Top|| File under:
Southeast Asia
Four slain in MILF encounter
Fighting broke out between two groups of Moro Islamic Liberation Front rebels in Lambayong, Sultan Kudarat, which resulted in four deaths and six others wounded, including two innocent civilians.

Police said the MILF terrorists rebels belonging to 105th MILF Base Command led by Commander Bansil encountered the group of Commander Bausad from the 106th MILF Base Command in Barangay Penguiaman in Maguindanao.

At least four MILF terrorists rebels from Bansil's group were killed while four other rebels were injured during the fierce battle. Two civilians were also hit by stray bullets during the skirmishes.

Senior Inspector Emerson Policarpio, Lambayong police chief, said, "Initial investigation showed the two MILF chieftains figured in a land conflict that triggered the fighting."

He said the battling groups were reinforced by their members armed with high-powered weapons from nearby SK Pendatun town.
Posted by: ryuge || 01/25/2013 00:00 || Comments || Link || E-Mail|| [336067 views] Top|| File under: Moro Islamic Liberation Front
Assistant village leader gunned down in southern Thailand
An assistant village leader was gunned down in Pattani's Mayo district on Thursday afternoon.

The Mayo police chief, Pol Col Kong-ath Suwankham, said the attack occurred about 1 p.m. as Muhamad Sukin Yaye was sitting alone on a bamboo bed on the ground floor of his home. Two men arrived on a motorcycle and one of them opened fire at him with a .38 pistol, instantly killing him.

Police are checking security camera footage from near the spot to identify the attackers.

PM calls for investigation of brazen school attack

Prime Minister Yingluck Shinawatra has ordered an investigation into the brazen shooting of a Muslim teacher in the far South, as security authorities defended their approach to school security.

The lunchtime shooting on Wednesday of Chonlathee Charoenchol, a teacher in Narathiwat province, shocked the government and security officials for its cold-blooded nature. Chonlathee was shot at lunchtime in front of 292 students and 15 other teachers in the school's cafeteria.

Police yesterday provided a list of four suspects for the shooting, as 20 schools in the area stayed shut for a second day after teachers expressed concerns.

The four men named by police as suspects in the attack were identified as Isma-ael, Arhama, Sorkumin and Marorsor. Mr Isma-ael is believed to be the man who shot the teacher, Deputy Narathiwat police chief Kritsada Kaewjandee said. The gun used in the killing belonged to Pol Sgt Arzeesal Hemna, who was attached to Khok Khian police station in Narathiwat before being gunned down last year, he said.
Posted by: ryuge || 01/25/2013 00:00 || Comments || Link || E-Mail|| [336070 views] Top|| File under:
Syria-Lebanon-Iran
At least 140 reportedly dead as Syrian army widens offensive
Syria's army unleashed a barrage of rocket and artillery fire on rebel-held areas in a central province Friday as part of a widening offensive against fighters seeking to oust President Bashar Assad. At least 140 people were killed in fighting nationwide, according to activist groups.

In a rare gesture, Syria's Interior Ministry called on those who fled the country during the civil war to return, including regime opponents. It said the government will help hundreds of thousands of citizens return whether they left "legally or illegally."
Posted by: tipper || 01/25/2013 16:12 || Comments || Link || E-Mail|| [336073 views] Top|| File under:
UNCONFIRMED: Iranian Uranium Enrichment Site Destroyed?
[WND]

A kaboom

deep within Iran's Fordow nuclear facility has destroyed much of the installation and trapped about 240 personnel deep underground, according to a former intelligence officer of the Islamic regime.

According to a source in the security forces protecting Fordow, an

kaboom

on Monday at 11:30 a.m. Tehran time rocked the site, which is buried deep under a mountain and immune not only to Arclight airstrikes but to most bunker-buster bombs. The report of the blast came via Hamidreza Zakeri, formerly with the Islamic regime's Ministry of Intelligence and National Security,

The blast shook facilities within a radius of three miles. Security forces have enforced a no-traffic radius of 15 miles, and the Tehran-Qom highway was shut down for several hours after the blast, the source said. As of Wednesday afternoon, rescue workers had failed to reach the trapped personnel.

The site, about 300 feet under a mountain, had two elevators which now are out of commission. One elevator descended about 240 feet and was used to reach centrifuge chambers. The other went to the bottom to carry heavy equipment and transfer uranium hexafluoride. One emergency staircase reaches the bottom of the site and another one was not complete. The source said the emergency exit southwest of the site is unreachable.

The regime believes the blast was sabotage and the explosives could have reached the area disguised as equipment or in the uranium hexafluoride stock transferred to the site, the source said. The

kaboom

occurred at the third centrifuge chambers, with the high-grade enriched uranium reserves below them.

The information was passed on to U.S. officials but has not been verified or denied by the regime or other sources within the regime.

The regime's uranium enrichment process takes place at two known sites: the Natanz facility with more than 10,000 centrifuges and Fordow with more than 2,700. The regime currently has enough low-grade (3.5 percent) uranium stockpiled for six nuclear bombs if further enriched.
Posted by: trailing wife || 01/25/2013 13:31 || Comments || Link || E-Mail|| [336076 views] Top|| File under: Govt of Iran
Syria terror group kills 200 security personnel
Syrian terrorist group Jabhat al-Nusra killed some 200 security personnel including a senior officer, in an area close to the Golan Heights, Israel Radio reported Sunday citing a Syrian rebel group.

The sources reported that the terror group destroyed a Syrian military base in the village of Saasa, not far away from the Israeli border. A resident of the area told Israel Radio that echoes of an explosion were heard in the area.
Posted by: tipper || 01/25/2013 10:08 || Comments || Link || E-Mail|| [336076 views] Top|| File under:
Who's in the News
51
[untagged]
3
Arab Spring
3
al-Qaeda in Arabia
3
Govt of Pakistan
2
Commies
1
Ansar Dine
1
Boko Haram
1
al-Shabaab
1
Govt of Iran
1
al-Qaeda in North Africa
1
Govt of Syria
1
Hamas
1
Houthis
1
Moro Islamic Liberation Front
Bookmark
E-Mail Me
The Classics
The O Club
Rantburg Store
The Bloids
The Never-ending Story
Thugburg
Gulf War I
The Way We Were
Bio
Merry-Go-Blog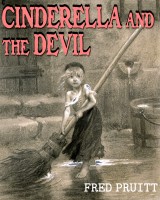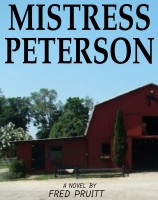 On Sale now!


A multi-volume chronology and reference guide set detailing three years of the Mexican Drug War between 2010 and 2012.

Rantburg.com and borderlandbeat.com correspondent and author Chris Covert presents his first non-fiction work detailing the drug and gang related violence in Mexico.

Chris gives us Mexican press dispatches of drug and gang war violence over three years, presented in a multi volume set intended to chronicle the death, violence and mayhem which has dominated Mexico for six years.
Click here for more information


Meet the Mods
In no particular order...


Steve White
Seafarious
tu3031
badanov
sherry
ryuge
GolfBravoUSMC
Bright Pebbles
trailing wife
Gloria
Fred
Besoeker
Glenmore
Frank G
3dc
Skidmark



Better than the average link...



Rantburg was assembled from recycled algorithms in the United States of America. No trees were destroyed in the production of this weblog. We did hurt some, though. Sorry.
3.231.217.107

Help keep the Burg running! Paypal: