Afghanistan
Afghan bomb blast kills eight police, three detainees: officials
[Dawn] Eight police officers and three detainees were killed when their vehicle was blown up by a powerful homemade bomb in the southern Afghan city of Kandahar, officials said on Sunday.

The incident happened late Saturday -- the same day that a suicide bomber killed 10 policemen in the northern city of Kunduz, taking the toll to 18 in a single day.

The detainees had been arrested on suspicion of planting a homemade bomb, officials said.

"Our police had an operation in Pero Qalacha area last night. They detained several suspected insurgents," Jawed Faisal, the Kandahar provincial governor's spokesman, told AFP.

"On the way back to the city (centre), their vehicle struck an IED (improvised explosive device). Eight police were killed and three suspects that they had detained during the operation were killed," Faisal said.

Six other officers and one suspect on board a second vehicle were wounded in the blast, he said.

Police spokesman Ghorzang Afridi described the bomb as "very, very powerful", saying it was an artillery shell attached to a detonator and possibly set off with a remote control.

The officials blamed the bombing on the "armed opposition", a reference to the Taliban who have waged an insurgency against the Western-backed government since being ousted from power in a US-led invasion in late 2001.

The Taliban were also accused of Saturday's suicide bombing in Kunduz which killed 10 officers, including the head of a counter-terrorism unit and the provincial head of the traffic police.

Afghan security forces are increasingly targeted by the Taliban as they take greater responsibility for the war ahead of the withdrawal of US-led Nato combat troops next year.

Posted by: Fred || 01/28/2013 00:00 || Comments || Link || E-Mail|| [10798 views] Top|| File under: Taliban
Afghan forces now bearing brunt of war violence
NATO troop deaths are decreasing, as many countries continue withdrawing troops from Afghanistan, handing more responsibility to Afghan forces. But as Afghan troops have been pushed out on their own, often without the weaponry or bomb-detecting technology of NATO forces, they have been bearing the brunt of the war's violence. On Saturday, at least 21 policemen were killed by bombs in Kunduz, Kandahar, Ghazni, and Farah provinces.

Afghan officials said numbers for the year are incomplete, but between the army and national police, at least 2,071 troops were killed in 2012, with more than double that number injured, as compared to 2,177 U.S. servicemembers killed in the entire war, according to independent website iCasualties. For Western nations, whose publics have long been weary of an effort that seems to have locked into a stalemate, such numbers would be untenable. Even for Afghans, accustomed to nearly constant war over the past three decades, losing the equivalent of a brigade's worth of troops each year to death and injury is taking a toll.

The spike in casualties comes at a time when Afghan units can still rely on NATO troops for backup and, most importantly, air power assets likely to diminish over the next two years, as international militaries withdraw ahead of the Dec. 31, 2014 deadline for all combat troops to leave Afghanistan.

Afghanistan's security forces are still dependent on international troops for air support -- a situation unlikely to improve anytime soon with the recent scrapping of the entire fleet of Afghan C-27A cargo planes due to lack of spare parts. Afghan troops lack intelligence capabilities, artillery and effective countermeasures against roadside bombs, by far the biggest killer of Afghan soldiers, Ministry of Defense spokesman Gen. Mohammad Zahir Azimi said.

In a country beset by joblessness, where most recruits join the military for a paycheck rather than patriotism, the increasing danger of military service is driving some out of the ranks. The Afghan security forces are currently close to their goal of 350,000 troops, but maintaining that is a challenge with a turnover rate of around one-third of the force annually. Compounding the increasing danger of the job, the cronyism that runs rampant through the Afghan government can have life or death consequences in the military, where the well-connected often get cushy postings in safe districts while their less fortunate comrades serve in insurgent-plagued regions.

nsurgents can rely on continued support from Pakistan and other regional powers, and Afghan troops will need assurances that they can rely on Western nations not only for backup but also to ensure the government they're fighting for has the resources to stay in power.
Posted by: Pappy || 01/28/2013 00:00 || Comments || Link || E-Mail|| [10800 views] Top|| File under:
Timbuktu mayor: Mali rebels torched library of historic manuscripts
[GUARDIAN.CO.UK] Islamist

faceless myrmidons

retreating from Timbuktu set fire to a library containing thousands of priceless historic manuscripts, according to the Saharan town's mayor, in an incident he described as a "devastating blow" to world heritage.

Hallé Ousmani Cissé told the Guardian that al-Qaeda-allied fighters on Saturday torched two buildings that held the manuscripts, some of which dated back to the 13th century. They also burned down the town hall, the governor's office and an MP's residence, and

rubbed out

a man who was celebrating the arrival of the French military.

French troops and the Malian army reached the gates of Timbuktu on Saturday and secured the town's airport. But they appear to have got there too late to rescue the leather-bound manuscripts that were a unique record of sub-Saharan Africa's rich medieval history. The rebels attacked the airport on Sunday, the mayor said.

"It's true. They have burned the manuscripts," Cissé said in a phone interview from Mali's capital, Bamako. "They also burned down several buildings. There was one guy who was celebrating in the street and they killed him."

He added: "This is terrible news. The manuscripts were a part not only of Mali's heritage but the world's heritage. By destroying them they threaten the world. We have to kill all of the rebels in the north."

On Monday French army officers said French-led forces had entered Timbuktu and secured the town without a shot being fired. A team of French paratroopers crept into the town by moonlight, advancing from the airport, they said. Residents

erupted into the streets

to celebrate.

The manuscripts were held in two separate locations: an ageing library and a new South African-funded research centre, the Ahmad Babu Institute, less than a mile away. Completed in 2009 and named after a 17th-century Timbuktu scholar, the centre used state-of-the-art techniques to study and conserve the crumbling scrolls.

Both buildings were burned down, according to the mayor, who said the information came from an informer who had just left the town. Asked whether any of the manuscripts might have survived, Cissé replied: "I don't know."

The manuscripts had survived for centuries in Timbuktu, on the remote south-west fringe of the Sahara desert. They were hidden in wooden trunks, buried in boxes under the sand and in caves. When French colonial rule ended in 1960, Timbuktu residents held preserved manuscripts in 60-80 private libraries.

The vast majority of the texts were written in Arabic. A few were in African languages, such as Songhai, Tamashek and Bambara. There was even one in Hebrew. They covered a diverse range of topics including astronomy, poetry, music, medicine and women's rights. The oldest dated from 1204.

Seydou Traoré, who has worked at the Ahmed Baba Institute since 2003, and fled shortly before the rebels arrived, said only a fraction of the manuscripts had been digitised. "They cover geography, history and religion. We had one in Turkish. We don't know what it said."

He said the manuscripts were important because they went kaboom! the myth that "black Africa" had only an oral history. "You just need to look at the manuscripts to realise how wrong this is."

Some of the most fascinating scrolls included an ancient history of west Africa, the Tarikh al-Soudan, letters of recommendation for the intrepid 19th-century German explorer Heinrich Barth, and a text dealing with erectile dysfunction.

A large number dated from Timbuktu's intellectual heyday in the 14th and 15th centuries, Traoré said. By the late 1500s the town, north of the Niger river, was a wealthy and successful trading centre, attracting scholars and curious travellers from across the Middle East. Some brought books to sell.

Typically, manuscripts were not numbered, Traoré said, but repeated the last word of a previous page on each new one. Scholars had painstakingly numbered several of the manuscripts, but not all, under the direction of an international team of experts.

Mali government forces that had been guarding Timbuktu left the town in late March, as Islamist fighters advanced rapidly across the north. Fighters from al-Qaeda in the Islamic Maghreb (AQIM) -- the group responsible for the attack on the Algerian gas facility -- then swept in and seized the town, pushing out rival militia groups including secular Tuareg nationalists.

Traoré told the Guardian that he decided to leave Timbuktu in January 2012 amid ominous reports of shootings in the area, and after the kidnapping of three European tourists from a Timbuktu hotel. A fourth tourist, a German, resisted and was

rubbed out

. Months later AQIM arrived, he said.

Four or five rebels had been sleeping in the institute, which had comparatively luxurious facilities for staff, he said. As well as the manuscripts, the fighters destroyed almost all of the 333 Sufi shrines dotted around Timbuktu, believing them to be idolatrous. They smashed a civic statue of a man sitting on a winged horse. "They were the masters of the place," Traoré said.

Other residents who fled Timbuktu said the fighters adorned the town with their black flag. Written on it in Arabic were the words "God is great". The rebels enforced their own brutal and arbitrary version of Islam, residents said, with offenders flogged for talking to women and other supposed crimes. The floggings took place in the square outside the 15th-century Sankoré mosque, a Unesco world heritage site.

"They weren't religious men. They were criminals," said Maha Madu, a Timbuktu boatman, now in the Niger river town of Mopti. Madu said the fighters grew enraged if residents wore trousers down to their ankles, which they believed to be western and decadent. He alleged that some fighters kidnapped and raped local women, keeping them as virtual sex slaves. "They were hypocrites. They told us they couldn't smoke. But they smoked themselves," he said.

The rebels took several other towns south of Timbuktu, he said, including nearby Diré. If the rebels spotted a boat flying the Malian national flag, they ripped the flag off and replaced it with their own black one, he said.

The precise fate of the manuscripts was difficult to verify. All phone communication with Timbuktu was cut off. The town was said to be without electricity, water or fuel. According to Traoré, who was in contact with friends there until two weeks ago, many of the rebels left town following

La Belle France

's military intervention.

He added: "My friend [in Timbuktu] told me they were diminishing in number. He doesn't know where they went. But he said they were trying to hide their cars by painting and disguising them with mud."

The recapture of Timbuktu is another success for the French military, which has now secured two out of three of Mali's key rebel-held sites, including the city of Gao on Saturday. The French have yet to reach the third, Kidal. Local Tuareg militia leaders said on Monday they had taken control of Kidal after the abrupt departure of the Islamist fighters who ran the town.

Posted by: Fred || 01/28/2013 12:25 || Comments || Link || E-Mail|| [10806 views] Top|| File under: al-Qaeda in North Africa
Police station raided in Suez, prisoners flee
[Al Ahram] Prisoners at Suez

cop shoppe

fled after protesters raided the station Saturday evening amid continuing

festivities

with security forces.

Fierce

festivities

have been ongoing for hours between protesters and police with tear gas and shots fired.

Clashes have also led to the torching of the central fire-fighting unit and one fire-fighting vehicle.

Contents in the

cop shoppe

were also reported stolen, in addition to evidence confiscated by the police, including

cycle of violence

s.

Suez along with several cities has been witnessing fierce

festivities

since Friday, the second anniversary of the January 25 Revolution.

By Friday night, at least eight had been reported dead in Suez in addition to one Central Security Forces (CSF) conscript.

Posted by: Fred || 01/28/2013 00:00 || Comments || Link || E-Mail|| [10797 views] Top|| File under: Arab Spring
Clashes continue in Downtown Cairo
[Al Ahram] Sporadic

festivities

have continued for a third day in Downtown Cairo between protesters and Egyptian security forces.

The

festivities

began early morning on Sunday with both sides throwing rocks. Security forces responded with tear gas, pushing the battle back and forth between Qasr el Nil bridge and Tahrir Square.

On Saturday night, masked protesters dressed in black blocked 6th of October bridge in Downtown Cairo for the second time this week. Simultaneously,

festivities

were going on from the Semiramis Intercontinental hotel to Cairo's state TV building and indiscriminate arrests were made.

Since Friday, thousands of people in Egypt have taken to the streets to mark the second anniversary of the country's revolution.

Clashes have swept the nation since, leaving more than 40 people killed and hundreds injured.

The nationwide

corpse count

since January 25 includes those killed in the Egyptian city of Port Said, where at least 32 people were killed, two of which were

coppers

. Overall, at least 300 hundred

were maimed

.

Violence broke out in Port Said Saturday morning after a verdict was issued in a trial accusing 73 people for murder and other related charges in relation to last year's football massacre that killed more than 70 Ultras Ahlawy football fans.

The court sentenced 21 of the 73 defendants to death which sparked rage and sporadic gunfire across the port city. Intermittent violence there is still ongoing while army personnel continue securing the governorate.

Nationwide arrests

At least 130 people have been tossed in the slammer
Youse'll never take me alive coppers!... [BANG!]... Ow!... I quit!
nationwide since the

festivities

began on Friday, according to Ministry of Interior sources.

According to human rights


When they're defined by the state or an NGO they don't mean much...


lawyer Malek Adly, there are currently 22 people enjugged
Please don't kill me!
at Qasr Al-Nil prosecution and 24 in Waily prosecution.

In the port city of Alexandria, 24 are detained in Atareen prosecution. In Beheira, 5 are detained in Damanhour prosecution. In addition there are ten detained in Mansoura.

Those arrested from the march heading to the Shura Council on Saturday were all released, confirmed Adly.

Sarah Abdallah, an independent film editor, was arrested from her home in Garden City for filming the Qasr Al-Aini

festivities

from her balcony.

Abdallah's apartment was stormed by security forces where she was taken by the police.

Security forces have been trying to close off surrounding streets near the Shura council, Egypt's upper house of parliament, and setting up checkpoints to stop people indiscriminately.

Posted by: Fred || 01/28/2013 00:00 || Comments || Link || E-Mail|| [10799 views] Top|| File under: Arab Spring
Protesters stop transfer of 60 prisoners from Suez police station
[Al Ahram] Police and military security forces in Suez have postponed relocating 60 prisoners to Tora Prison in Cairo after tens of people have blocked the road in protest against the transfer.

Families of the prisoners demanded on Sunday that the prisoners stay in the city's main prison at Ataqa

cop shoppe

for their protection, in light of the current critical security situation in Suez and across the country.

Central Security Forces (CSF) and military groups were sent to the jail's area at Ataqa to maintain security measures, said the assistant manager at Suez Security Directorate Major General Hassan Eid.

Riots broke out in Suez on Saturday when the governorate building and four of its five

cop shoppe

s were attacked by angry mobs in the wake of protests on the second anniversary of the January 25 Revolution.

The riots allowed about 19 prisoners to flee Suez

cop shoppe

and about 18 weapons were stolen.

Nine people were killed in

festivities

between protesters and police in Suez on Friday.

Posted by: Fred || 01/28/2013 00:00 || Comments || Link || E-Mail|| [10797 views] Top|| File under: Arab Spring
Port Said funeral attacked, enflaming anger

[Al Ahram] The funeral at Al Mariam Mosque in Port Said was disrupted on Sunday by heavy tear gas shelling reportedly fired from the direction of the nearby army club.

Ten have been injured by either live ammunition or birdshot, according to General Manager of Port Said Hospitals, Abdel Rahman Farah.

The head of the Health Affairs Emergency Unit, Ra'ed Hussein, says Port Said hospitals have so far received 270 injured, mostly suffering from gas suffocation.

Angry rioters torched two clubgrounds for the police and armed forces according to Ahram Arabic website.

Alastair Beach, correspondent for the British daily, The Independent, describes to Ahram Online the tense scene in Port Said. Demonstrators express their anger towards the behaviour of Egypt's security forces during the funeral for the dozens killed in

festivities

with security forces on Saturday.

"One man told me Port Said is being subjected to a disproportionate level of brutality from security forces following the controversial ruling," Beach says, in reference to the death sentences issued for local Port Said residents that set their family members off in aggressive protests.

Port Said city fumed with rage after 21 of the 73 defendants in the trial of the killing of Ultras Ahlawy fans in February during a football match in Port Said stadium were given the death penalty.

"The doctors I spoke to at Port Said's general hospital said that of the 30 killed [yesterday] 29 had been shot with live ammunition. Protesters then pointed out that Cairo demonstrators were not killed with live rounds, so why are those from Port Said?" Cairo had seen demonstrations on the anniversary of Egypt's revolution on 25 January - just a day before the Port Said verdict was announced.

Families of defendants attempted to storm the prison, leading to

festivities

between security forces where thirty-two, including two

coppers

, were killed.

Beach tells Ahram Online that during the funeral one demonstrator burnt an Egyptian flag, while the crowds around him cheered.

Others joked that after the police's heavy-handed tactics Port Said should secede from Egypt to be "saved from the Egyptian government."

Further violence is expected in the Suez Canal city, Beach confirms.

"The situation will get messy. I spoke to one of the demonstrators; a young boy with blood on his jacket after he had been helping carry the dead yesterday. He said 'of course there will be more

festivities

after the funeral.'"

Posted by: Fred || 01/28/2013 00:00 || Comments || Link || E-Mail|| [10797 views] Top|| File under:
French forces advance on Timbuktu
[MAGHAREBIA] French-led troops were advancing on Timbuktu on Sunday (January 27th) after capturing a string of other towns in their offensive against Islamist militant groups in the north of the country, AFP reported.


Yesterday it was reported they had taken it...


French air strikes destroyed the home of Ansar al-Din chief Iyad Ag Ghaly in Kidal overnight. The air raids come 24 hours after French and Malian troops seized Gao.

French Prime Minister Jean-Marc Ayrault said the troops were currently "around Gao and (will be) soon near Timbuktu".

Gao was under the control of the al-Qaeda-linked Movement for Tawhid and Jihad in West Africa (MUJAO). MUJAO said on Saturday it was ready to negotiate the release of French hostage Gilberto Rodriguez Leal. "The MUJAO is ready to negotiate the release of Gilberto," MUJAO spokesperson Walid Abu Sahraoui told AFP by telephone.

Meanwhile, African leaders were meeting in Addis Ababa on Sunday to discuss increasing the number of African troops to Mali.
Posted by: Fred || 01/28/2013 00:00 || Comments || Link || E-Mail|| [10800 views] Top|| File under: al-Qaeda in North Africa
French Raids on Mali Town Destroy Islamist Chief's Home
[An Nahar] French fighter jets bombed the far northern Islamist stronghold of Kidal in Mali and destroyed the home of the head of an al-Qaeda-linked group, a security source said.

"There were air raids on Islamist bases in Kidal," 1,500 kilometers (940 miles) north of the capital Bamako, a Malian security source said, adding that the home of Ansar Dine (Defenders of the Faith) chief Iyad Ag Ghaly was destroyed.

A local official gave a similar account.

"The French planes fired on a military camp at Kidal and destroyed Iyad Ghaly's home. There were also strikes by French warplanes to the west of Kidal, not far from the village where Iyad Ag Ghaly was born," the official said.

Kidal has been a bastion of Ansar Dine, whose leader Iyad Ag Ghaly is a former soldier and a Tuareg ex-rebel, who formed the group last year.

In April last year after a coup in Bamako, an alliance of Tuareg rebels seeking an independent homeland in the north joined forces with several Islamist groups, seizing Kidal first and then the northern towns of Gao and Timbuktu.

The Islamists quickly sidelined the Tuaregs, imposing a harsh version of Islamic sharia law in the region. Transgressors were flogged, stoned and executed, they banned music and television and forced women to wear veils.

Posted by: Fred || 01/28/2013 00:00 || Comments || Link || E-Mail|| [10797 views] Top|| File under: Ansar Dine
Morsi declares state of emergency in Suez after clashes kill 49
Egyptian President Mohamed Morsi declared a month-long state of emergency on Sunday in three provinces along the Suez Canal which have been the focus of anti-government violence that has killed dozens of people over the past four days.

Seven people were shot dead and hundreds were injured in Port Said on Sunday during the funerals of 33 protesters killed at the weekend. A total of 49 people have been killed in demonstrations around the country since Thursday and Morsi's opponents have called for more protests on Monday.

"Down, down Morsi, down down the regime that killed and tortured us!" people in Port Said chanted as the coffins of those killed on Saturday were carried through the streets.

In a televised address, Morsi said a nightly curfew would be introduced in Port Said, Ismailia and Suez, starting Monday evening. He also called for dialogue with top politicians. About 200 people protested in Ismailia after the announcement.
Posted by: lotp || 01/28/2013 00:00 || Comments || Link || E-Mail|| [10799 views] Top|| File under:
One man shot dead during Port Said funerals
ISMAILIA, Egypt - An Egyptian man was killed in Port Said on Sunday when thousands of people held funerals for 33 who died in protests at the weekend, a hospital official in the Mediterranean port said.

The head of Port Said hospitals, Abdel Rahman Farag, told Reuters the 18-year-old died from a gunshot wound in the chest. He said more than 416 people were injured as a result of teargas inhalation, while 17 suffered gunshot wounds.

Many of the 33 people who died in the city on Saturday were killed by gunshots.
Posted by: Steve White || 01/28/2013 00:00 || Comments || Link || E-Mail|| [10797 views] Top|| File under:
Arabia
Family to hand over militants should drone campaign cease
A tribal family harboring al-Qaeda militants east of the capital Sana'a is asking the government to halt US drone strikes in their area in order for them to deviate terrorism and evacuate foreign militants from their stronghold, said a tribal local source.

Al-Dhahab family, which briefly invaded Rada'a province backed by al Qaeda militants one year ago, are now in al-Manasih, a nearby area serving as the family stronghold that has seen a number of US drone strikes targeting suspected al-Qaeda militants.

Since President Abdu Rabu Mansoor Hadi took office in 2012, the US has escalated its drone campaign targeting suspected al-Qaeda militants, the Yemen based off shoot US considers the most active branch of the global network.

Hadi has publicly acknowledged his approval for US to strikes within the country, hailing the campaign as "having a zero margin of error". Locals where the drones have struck said that a number of civilians have been killed, including women and children.

A number of al-Qaeda militants are said to have flocked to al-Baitha'a province, some 150 km southeast of the capital, Sana'a, when a 2012 government campaign against al-Qaeda in Abyan province dismantled their stronghold.

The government sent military reinforcements to Rada'a last week to force the militants out, said Ali Al Tairi, a tribal leader in Rada'a and one of the mediators between the government and the militants.
"The reason why the government sent reinforcement is al-Qaeda's presence here," Al Tairi said.

He said the reinforcement arrived to force foreigner jihadists from al-Manasih, the area al-Thahab family retreated to in January of last year.
Posted by: tipper || 01/28/2013 17:33 || Comments || Link || E-Mail|| [10800 views] Top|| File under:
Caribbean-Latin America
6 die in Zacatecas including 3 bad guys
For a map, click here. For a map of Zacatecas state, click here

By Chris Covert
Rantburg.com

A total of six individuals have been killed or were found dead in ongoing drug and gang violence in Zacatecas state, including three armed suspects who died in an encounter with a Mexican Army unit, according to Mexican news accounts.

According to a news item posted on the website of El Sol de Zacatecas, a unit with the Mexican 97th Infantry Battalion exchanged gunfire with armed suspects who were travelling aboard two vehicles Saturday morning.

The gun battle took place in a location about 20 kilometers west of Fresnillo municipality where the army unit was on patrol. The unit apparently crossed paths with the small convoy and were fired on as armed suspects attempted to flee. Mexican Army return fire killed three.

One unidentified Mexican Army soldier was wounded in the encounter.

An undisclosed number of armed suspects surrendered to the unit, and the two vehicles were seized.

Three other individuals were killed in Zacatecas state, according to news items posted on the website of El Sol de Zacatecas.

Two woman were found dead on a road in Zacatecas municipality Wednesday. They were identified as Gloria Guadalupe Gomez Ruiz, 25, of Zacatecas municipality and Laura Ivone Rodriguez Cervantes, 22, of Guadalupe municipality. Both victims were found naked and had been tortured by a beating. They were strangled in the location they were found. Zacatecas Procuraduria General de Justicia or attorney general Arturo Nahle Garcia later dismissed speculations that the women were part of a wave of femicides in the state, suggesting that the victims were killed by local criminal gangs.


An unidentified man was found beaten to death between Jerez and Fresnillo municipalities Saturday afternoon. The victim was found near the village of Purisima del Maguey with a message from organized crime. The content of the message was not disclosed in the news item. However, reports did say the victim was caught in an intergang struggle in the area.
Chris Covert writes Mexican Drug War and national political news for Rantburg.com
Posted by: badanov || 01/28/2013 00:00 || Comments || Link || E-Mail|| [10797 views] Top|| File under:
Caucasus/Russia/Central Asia
Three terrorists killed in North Caucasus gun battle
Russian security forces killed three suspected terrorists militants on Friday during a gun battle in the North Caucasus.

Security forces stormed a house where suspected terrorists militants were hiding out in the town of Chegem, near the regional capital Nalchik, after the terrorists militants refused to surrender.

In statement the National Anti-Terrorism Committee said, "Despite efforts to persuade the rebels to stop putting up resistance, they refused and opened intensive fire on security forces. The decision was taken to storm."
Posted by: ryuge || 01/28/2013 00:00 || Comments || Link || E-Mail|| [10797 views] Top|| File under:
India-Pakistan
Clashes between TTP, Ansarul Islam enter day four
The clashes between Tehrik-i-Taliban Pakistan (TTP) and Ansarul Islam (AI) militant groups in Khyber tribal region's Tirah valley area entered their fourth day as the death toll rose to 58 on Monday.

Six militants were killed during the latest clashes. Those killed during the fighting could not be identified until the filing of this report.

Numerous militants also sustained injuries during the clashes.

Local political sources said both sides resorted to use of heavy and sophisticated weaponry during the fighting.

Fierce clashes had erupted three days ago when members of the Tariq Afridi faction of the banned TTP launched an attack in the Bagh-Maidan area of Tirah valley on Friday, capturing a building belonging to the AI militants.
Posted by: tipper || 01/28/2013 12:54 || Comments || Link || E-Mail|| [10796 views] Top|| File under:
Fighting rages between militants in Tirah valley
[Dawn] At least 12 more

snuffies

were killed Sunday as intense gun-battles continued between two rival groups in Pakistain's restive tribal region of Khyber agency, officials said.

Fierce

festivities

erupted three days ago when members of the Tariq Afridi faction of the banned Tehrik-e-Taliban Pakistain (TTP) launched an attack in the Bagh-Maidan area of Tirah valley on Friday, capturing a building belonging to the pro-government Ansarul Islam (AI)

orc

s.

"The Ansar-ul-Islam group re-took their centre after intense fighting," said another senior local administration official.

The approximate number of deaths from three days of fierce

festivities

has now reached 52. A

security bigshot

confirmed the approximate

corpse count

and said fighting was ongoing.

The area is cut off to journalists and aid workers so it was not possible to confirm the

corpse count

independently.

The Ansarul Islam, led by local commander Munsif Khan, opposes Mangal Bagh
...a former bus driver, now head of the Deobandi bandido group Lashkar-e-Islam and the Terror of Khyber Agency
...
's Lashkar-e-Islam and the TTP, who frequently launches attacks on Pak troops.

Sadat Afridi, a

front man

for the pro-government AI, says his group has vowed to flush out TTP

snuffies

from Tirah valley as they "carry out attacks on mosques and public places, which is against Islam."

Khyber is among Pakistain's seven semi-autonomous tribal districts near the Afghan border, rife with homegrown

forces of Evil

and home to religious

hard boy

organizations including the al Qaeda and Taliban.

The remote Tirah valley holds strategic significance for

orc

groups. On one side, it shares a border with Afghanistan. On the other it leads to the plains of Bara, which connect the agency to the outskirts of Beautiful Downtown Peshawar


...capital of Khyber Pakhtunkhwa (formerly known as the North-West Frontier Province), administrative and economic hub for the Federally Administered Tribal Areas of Pakistan. Peshawar is situated near the eastern end of the Khyber Pass, convenient to the Pak-Afghan border. Peshawar has evolved into one of Pakistan's most ethnically and linguistically diverse cities, which means lots of gunfire.


Khyber also links several agencies to each other, serving as a north-south route within Fata. The region has been long fought over by a mix of

orc

groups, including the TTP, the Ansarul Islam and Mangal Bagh's Lashkar-e-Islam.

Posted by: Fred || 01/28/2013 00:00 || Comments || Link || E-Mail|| [10805 views] Top|| File under: TTP
ASWJ cleric among seven shot dead in city
[Dawn] Seven men, including a prayer leader associated with the Ahle Sunnat Wal Jamaat (ASWJ),


The false nose and mustache name of Sipah-e-Sahaba...


were

rubbed out

in different parts of the city since Friday, police and hospital sources said on Saturday.

They said that Noorul Bashar, 28, was the prayer leader of the Muhammedia Islamia Masjid in Orangi Town and a resident of nearby Bengali Para.

The police said that the victim along with two others was sitting near a cigarette cabin when two motorcyclists opened fire on them.

They said that the prayer leader died instantly and two others, Maulana Saleem Ullah and Shoaib, sustained bullet wounds.

The body was shifted to the Abbasi Shaheed Hospital where medico-legal sources said that the victim was shot in the head from a very close range as the bullet went through his skull.

The

maimed

were later shifted to the Liaquat National Hospital where they were stated to be in a stable condition.

A

front man

for the ASWJ stated that the victim was also a local leader of the party, while Maulana Saleem Ullah was a member of mosque committee.

He said that the ASWJ would observe a protest day on Sunday.

MQM man killed

A young man was killed and his brother

maimed

in an attack on them on Jahangir Road within the remit of the Jamshed Quarters

cop shoppe

.

The police said Sharafat Ali and Mubarak Ali, sons of Shabaan Ali, were at an air-conditioner and refrigerator repair shop where two motorcyclists came and sprayed them with bullets.

They said that Sharafat died instantly and his younger brother sustained critical bullet wounds.

The body and the

maimed

were shifted to the Civil Hospital Bloody Karachi


...formerly the capital of Pakistain, now merely its most important port and financial center. It is among the largest cities in the world, with a population of 18 million, most of whom hate each other and many of whom are armed and dangerous...


where sources said that deceased sustained four bullets and his brother sustained three bullet wounds.

The police said that they had collected 18 spent bullet casings from the spot.

They said that the two brothers, residents of PIB Colony, were employed in the

Bloody Karachi

Metropolitan Corporation and they worked part time at the repair shop.

The two brothers were stated to be affiliated with the Muttahida Qaumi Movement.


...English: United National Movement, generally known as MQM, is the 3rd largest political party and the largest secular political party in Pakistain with particular strength in Sindh. From 1992 to 1999, the MQM was the target of the Pak Army's Operation Cleanup leaving thousands of urdu speaking civilians dead...


Killings in Orangi

A 23-year-old man was

rubbed out

in Orangi Town within the remit of the Iqbal Market

cop shoppe

.

The police said that the victim, Waqar Ahmed aka Vicky,


Vicky? I used to date a girl named Vicky in high school. Ahhh, Vicky! How sweet she was! Nobody filled a sweater quite like Vicky. I don't think this is the same Vicky, though.


son of Syed Nisar Ahmed, was affiliated with a banned religious outfit. He was a tailor by profession.

They said that the victim was targeted by two motorcyclists who rode away after their swift operation.

A 28-year-old man was

rubbed out

within the remit of the same

cop shoppe

. The victim was identified as Shabbir Ahmed, who was targeted near his house at Islam Nagar.

The police said that two motorcyclists killed the young man who dealt in shopping bags.

Man

rubbed out

in F. B. Area

Motorcyclists

rubbed out

a 30-year-old man, Waseem Zafar, in Block 11 of Federal B. Area within the remit of the Gulberg

cop shoppe

.

Witnesses said that the victim was sitting with his friends near his house when attackers opened fire on him. They said that one of the attackers also stabbed the victim when he fell down after being shot.

The police said that he was a former worker of a political party.

'Gangster' killed in attack

A 32-year-old man, who had recently come out of jail after serving over a two-and-half-year term, was

rubbed out

near Al-Makka hotel at Secor 5-B in Surjani Town.

The police said that Mirza Sabir Baig, son of Mirza Saleem Baig, was talking to someone on his cellular phone when two

cycle of violence

s targeted him.

They said that the attackers rode away after their swift operation and the victim died before he could be shifted to hospital.

The police said that the man was involved in several criminal cases including murder.

They said that the victim was apparently killed by his gangland opponents.

Youth

rubbed out

by fleeing

bandidos



A 25-year-old man was killed when one of the fleeing robbers opened fire in Federal B. Area.

The police said that two robbers were decamping with the booty after looting a fresh milk shop at Samanabad when people caught hold of one of them.

They said that the one of them opened fire and a bullet hit Muhammad Yousuf son of Illahi, who died instantly.

Onlookers and passers-by became enraged and brutally tortured the captured suspect who was later taken into custody by the police.

The police said that the victim ran a tyre mending shop in front of the robbed milk shop and he was shot when he attempted to grab one of the fleeing dacoits.

The tossed in the clink
You have the right to remain silent...
suspect was identified as Amir, hailing from Punjab.

Strangled

In Surjani Town, the body of a 30-year-old man was found in the bushes at a desolate place near Northern Bypass within the remit of the Surjani Town

cop shoppe

.

The police shifted the body to the Abbasi Shaheed Hospital where he was identified as Adnan, son of Haji Akram, hailing from Balochistan.



...the Pak province bordering Kandahar and Uruzgun provinces in Afghanistan and Sistan Baluchistan in Iran. Its native Baloch propulation is being displaced by Pashtuns and Punjabis and they aren't happy about it...


Medico-legal sources said that the young man was strangled.

The police suspected personal enmity as a likely motive for the murder.

Woman killed

A 25-year-old woman was found strangled in her house in Sector 11-B of North

Bloody Karachi

.

The victim was identified as Sonia, wife of Muhammed Nawaz.

Her body was shifted to the Abbasi Shaheed Hospital where medico-legal sources said that the woman was strangulated and her body also bore marks of torture.They said that the post-mortem report was reserved.

The police said that the body was later handed over to the victim's family, who would contact them after burial for lodging an FIR.

Body found

The body of a young man was found in the underground water tank of an under-construction building near Makki Masjid.

The Nabi Bux police shifted the body to the Civil Hospital

for an appointment with Dr. Quincy

and later moved to the Edhi's morgue at Sohrab Goth as the victim remained unidentified.

Medico-legal sources said that the victim was clad in shalwar-qameez and he appeared to be in his mid-20s.

Posted by: Fred || 01/28/2013 00:00 || Comments || Link || E-Mail|| [10798 views] Top|| File under: Sipah-e-Sahaba Pakistan
'Sectarian violence': Two injured, one abducted in Peshawar
[Dawn] Unidentified

gunnies

on Friday injured two people and kidnapped a hotel's manager in two separate incidents in the

picturesque provincial capital

.

The incidents appeared to be sectarian in nature though police didn't confirm it on the record.

A police official told Dawn that Ashiq Hussain from Parachinar and his friend, Fayyaz Khan from Kaga Wala in Beautiful Downtown Peshawar


...capital of Khyber Pakhtunkhwa (formerly known as the North-West Frontier Province), administrative and economic hub for the Federally Administered Tribal Areas of Pakistan. Peshawar is situated near the eastern end of the Khyber Pass, convenient to the Pak-Afghan border. Peshawar has evolved into one of Pakistan's most ethnically and linguistically diverse cities, which means lots of gunfire.


's Badbher area, suffered minor injures after a motorcyclist opened fire on them near Kohat Bus Stand at 10:30pm.

When contacted, SHO of Bala Mani Police Station Ghaffar Khan said a man riding a

cycle of violence

fired shots from his pistol on Ashiq and Fayyaz and fled.

He said according to witnesses, the injured were attacked shortly after they left their workplace at Kohat Bus Stand for their room in a nearby hotel.

The SHO said though Ashiq belonged to the Shia community, it had yet to be ascertained whether he was subjected to sectarian violence.

Another police official said the injured being treated at Lady Reading Hospital were reported to be stable.

He said the two had told police that they had no enmity with anyone and knew nothing about attackers.

Also in the day, Kamal Hussain, manager at a hotel in Kocha Risaldar area, was kidnapped by unidentified people, said a police official.

He said Kamal, according to his family, had no enmity.

When contacted, officials of Khan Raziq Police station said they had learned about the disappearance of Kamal and had no information about his whereabouts.

He said police had yet to register an FIR of the incident.

Meanwhile,


...back at the bunker, his Excellency called a hurried meeting of his closest advisors. It was to be his last. They discussed the officers's efficiency rating system...


Waseem Abbas,

front man

for Imamia Students Organisation, declared Kamal's disappearance kidnapping and said that was part of growing sectarian violence.

He told Dawn that Kamal had long been working as a manager of the hotel and had recently opened his own shop in the surroundings of Imambargah Alamdar.

"He went missing shortly after leaving home to meet someone in the area," the ISO leader said, adding that Kamal's all three cellphones were switched off.

Mr Abbas criticised the government for failing to ensure protection of the members of religious minorities, especially Shias.

He said over the last few months, many Shias, including businessman Abrar Hussain, Dr Riaz Hussain Shah and Dr Shah Nawaz Ali, were killed and a judge was shot at and injured as part of sectarian violence, but police had yet to arrest a single attacker.The ISO leader warned that the people, especially Shias, might agitate against the government over failure to check the growing sectarian killings.

Posted by: Fred || 01/28/2013 00:00 || Comments || Link || E-Mail|| [10797 views] Top|| File under: Lashkar e-Jhangvi
One killed, two hurt in Mardan blast
[Dawn] A watchman was killed and two guards

were maimed

when an

bomb

went off outside the residence of a local industrialist at Par Hoti area here on the night between Sunday and Saturday.

Police and bomb disposal squad officials told journalists that unidentified persons had planted an improvised

bomb

outside the residence of Haji Samiur Rehman that went off during the night.

A watchman identified as Musa Khan was killed on the spot while two guards -- Khairullah and Umair --

were maimed

in the blast. The injured guards were shifted to district headquarters hospital for treatment.

The bomb disposal squad officials said that the device weighed at least two kilograms. Hoti

cop shoppe

started the paperwork but haven't done much else

against unidentified persons and started investigation.

In
Kurram Agency


...home of an intricately interconnected web of poverty, ignorance, and religious fanaticism, where the laws of cause and effect are assumed to be suspended, conveniently located adjacent to Tora Bora...


,

gun-hung tough guys

looted passengers and set three vehicles on fire on Saturday, official sources said.

They said that the incident took place in Masozai area of the troubled central tehsil of Kurram Agency. They said that the passengers were coming from

Khyber Agency

to Kurram Agency in three double-cabin pickup trucks.

Asghar Khan, a passenger, said that around 100

gunnies

stopped their vehicles in Zara Mela area and snatched cash and other valuables from them.

He said that the

gunnies

set the vehicles on fire after looting the passengers.

Posted by: Fred || 01/28/2013 00:00 || Comments || Link || E-Mail|| [10797 views] Top|| File under: TTP
Israel-Palestine-Jordan
Shots fired at bus, terror attack foiled in West Bank
Border Police arrest three Paleostinians carrying seven pipe bombs at checkpoint

Shots were fired at an Israeli bus south of Ramallah on Sunday evening. No injuries were reported.

The bus, traveling near the Israeli settlement of Anatot in the West Bank, northeast of Jerusalem, was lightly damaged by the shooting, NRG reported. IDF forces were searching the area for the perpetrators.

In a separate incident, Border Police foiled a terrorist attack on a West Bank checkpoint Sunday, arresting three Paleostinians at the Tapuach junction, south of Nablus and east of the Ariel settlement.

Authorities found seven pipe bombs and several improvised weapons in the suspects' car, reported Israel Radio. The three men admitted to planning an attack on the checkpoint during questioning.


And now, more details of Palestinian attack trends, from the Shin Bet year-end report:

The number of terror attacks in the West Bank rose from 320 in 2011 to 578 in 2012, while 282 attacks were carried out in Jerusalem, compared to 191 in 2011.

According to a Shin Bet report released Thursday, the increase is due in part to a 68% rise in what the security agency refers to as "popular" terror attacks -- mainly attacks involving Molotov cocktails. However,


Caliphornia hasn't yet slid into the ocean, no matter how hard it's tried...


the number of attacks involving firearms and explosives also grew by 42% -- 37 compared to 26 in 2011.

Ten Israelis were killed as a result of terror attacks in 2012, compared to 22 killed in 2011. Six of the victims were civilians and four were members of the security forces.
Posted by: trailing wife || 01/28/2013 07:50 || Comments || Link || E-Mail|| [10798 views] Top|| File under:
Southeast Asia
18 killed or injured in attack by Philippine communist rebels
At least 18 people were killed or injured after an pre-dawn ambush Saturday by communist terrorists rebels in the central Philippine province of Negros Occidental.

Officials said New People's Army terrorists rebels attacked a truck transporting policemen and village security in the town of La Castellana.

The policemen were returning to their station when terrorists rebels, hiding alongside the road, opened fire on the truck as it passed in village. The ambush triggered a gun battle, but terrorists rebels overpowered the policemen and village guards.
Posted by: ryuge || 01/28/2013 00:00 || Comments || Link || E-Mail|| [10797 views] Top|| File under:
Raid nets double killing suspect in southern Thailand
A man suspected in the murder of two marines in Narathiwat province more than seven years ago was captured in a raid by combined forces yesterday. The raid was conducted in Rueso district after a tip that three suspected terrorists militants were hiding in the area, leading 100 officers to storm three locations.

Tuwae Useng Dokor was nabbed at a house in La Harn village. He is wanted for detaining and murdering Sub Lt Winai Nakbutr and Chief Petty Officer 1st Class Khamthorn Thong-iad at a childcare center on Sept 20, 2005. The homeowner, whose name was withheld, was also arrested for helping the murder suspect.

Mr Tuwae allegedly admitted to investigators that he was part of the network that killed the marines, but was not the killer. He will be taken to a paramilitary camp in an undisclosed location for further questioning, officers said, adding that two other suspects narrowly escaped during the raid.

Meanwhile, a combined security force yesterday combed parts of Bacho and Rueso districts of Narathiwat and Mai Kaen district of Pattani for evidence as they continued the hunt for four suspects wanted for the murder of a teacher in Bacho on Wednesday. Chonlathee Charoenchol was gunned down while supervising his students at lunchtime in the school cafeteria.

The assailants also stole Chonlathee's car. Pol Col Krisda Kaewchandee, Narathiwat's deputy police chief, said terrorists insurgents might be planning to use the stolen car to stage further attacks.

See also:
Murdered teacher's car found
Posted by: ryuge || 01/28/2013 00:00 || Comments || Link || E-Mail|| [10797 views] Top|| File under: Thai Insurgency
Syria-Lebanon-Iran
Elite troops shell Damascus suburb: Activists
[Al Ahram] Elite Syrian regime forces stationed at Mazzeh military airbase shelled the embattled town of Daraya just southwest of Damascus on Sunday, opposition activists and a watchdog reported.

"Heavy artillery and tank shelling hit Daraya from Mazzeh military airport and the Fourth Division headquarters on Moadamiyet mountain as fierce explosions shook the town," the Syrian Revolution General Council said.

Daraya has been the scene of a fierce regime onslaught with tank fire and air raids for more than two months as troops loyal to President Bashar al-Assad seek to retake the beleaguered rebel bastion.

State news agency SANA reported late on Saturday that "our valiant army continued to pursue armed terrorist groups who had carried out killings and theft and targeted the infrastructure of Daraya."

An anti-regime activist living in the town told AFP that 90 percent of the residents had fled in late November amid escalating attacks and the arrival of elite Republican Guard troops.

Overnight, the Britain-based Observatory said nine people were wounded in a car bombing in Jaramana, a majority Christian and Druze district southeast of Damascus where more than 50 people were killed in car bombings last November.

The watchdog also reported fierce clashes between troops and rebels near an air force administration building in the nearby town of Maliha on Sunday.

Posted by: Fred || 01/28/2013 00:00 || Comments || Link || E-Mail|| [10799 views] Top|| File under: Govt of Syria
Iranian-Hizballah convoy blown up on Syrian Golan.
Debka. This is from Saturday.

At least eight officers were killed in a mysterious twin-car bomb explosion Friday, Jan. 25 at Syrian regional intelligence headquarters in Quneitra on the Syrian side of the Golan Heights. The blasts sent tensions shooting up on the Israeli and Jordanian borders with Syria. Israeli, Jordanian and US Special Forces posted in the kingdom went on high alert. Heavy Syrian reinforcements were seen streaming toward the two borders.


This is a Debka report, but I heard it confirmed on one of the news channels this morning.




Some of the fatalities were Syrian, but Western intelligence sources disclosed to debkafile that most were high-ranking Iranian Al Qods Brigades and Hizballah officers

Syrian regime sources said the explosive devices were attached to the intelligence command building's outer walls. But the Western sources report that two large bomb cars were lying in wait on both sides of the road leading to the Syrian HQ and were detonated as the two-car convoy of Iranian and Hizballah officers drove by. There were no survivors.
Those sources also refute reports that the al-Qaeda linked Jabhat al-Nusrah fighting with the Syrian rebels claimed responsibility for the attack. This was a rare occasion when no Syrian opposition group issued any statement at all, they said. The speed with which Syrian army helicopters flew in to remove the casualties indicated their high rank.

In the view of a Jordanian military source, this attack by an unknown hand has delayed Bashar Assad's advanced preparations for an all-out armored offensive to finally crush the revolt against his regime. His first targets were to have been the rebel-held villages along the Israeli and Jordanian borders.

The Syrian ruler was working to a plan of operations his generals had drawn up with Iranian Al Qods Brigades strategists.
Posted by: lotp || 01/28/2013 00:00 || Comments || Link || E-Mail|| [10797 views] Top|| File under:
Rebels, troops clash near Damascus train station
BEIRUT - Fighting erupted on Sunday between Syrian troops and rebels around a train station in Damascus, as Syrian warplanes pounded insurgent positions to the east of the capital, a watchdog said.

The clashes broke out in the Port Said area and spread to the nearby Qadam train terminal, while the army shelled the Qadam district itself and neighbouring Assali, the Syrian Observatory for Human Rights reported. The firefight led to the closure of a key highway that passes through the area and connects Damascus to the southern province of Daraa, the watchdog said.

On the outskirts of Damascus, warplanes launched strikes on the Eastern Ghuta region, focused on the town of Shebaa where clashes have raged in recent weeks between the army and insurgents, it said. Further northeast of the capital, rebels and troops battled around a military vehicle depot located between the opposition strongholds of Irbin and Harasta, the Britain-based Observatory said.

The Syrian Revolution General Council, meanwhile, reported that "heavy artillery and tank shelling hit Daraya from Mazzeh military airport and the Fourth Division headquarters on Moadamiyet mountain as fierce explosions shook the town".

The Observatory said that new army reinforcements had arrived to Daraya, southwest of Damascus, and were shelling the beleaguered rebel bastion, where troops have waged a fierce assault for the past two months in a bid to regain control.


If you read all this it sounds a little like the German press in late 1944. The Wehrmacht was always defeating the Soviet Red Army in every battle they fought -- and every battle was closer and closer to Berlin.
Posted by: Steve White || 01/28/2013 00:00 || Comments || Link || E-Mail|| [10797 views] Top|| File under:
Who's in the News
59
[untagged]
6
Arab Spring
4
Govt of Syria
3
al-Qaeda in North Africa
2
TTP
1
Taliban
1
Ansar Dine
1
Boko Haram
1
al-Shabaab
1
Thai Insurgency
1
Sipah-e-Sahaba Pakistan
1
Lashkar e-Jhangvi
1
Salafists
1
Govt of Pakistan
Bookmark
E-Mail Me
The Classics
The O Club
Rantburg Store
The Bloids
The Never-ending Story
Thugburg
Gulf War I
The Way We Were
Bio
Merry-Go-Blog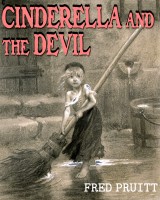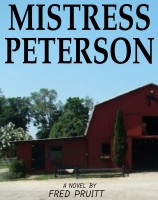 On Sale now!


A multi-volume chronology and reference guide set detailing three years of the Mexican Drug War between 2010 and 2012.

Rantburg.com and borderlandbeat.com correspondent and author Chris Covert presents his first non-fiction work detailing the drug and gang related violence in Mexico.

Chris gives us Mexican press dispatches of drug and gang war violence over three years, presented in a multi volume set intended to chronicle the death, violence and mayhem which has dominated Mexico for six years.
Click here for more information


Meet the Mods
In no particular order...


Steve White
Seafarious
tu3031
badanov
sherry
ryuge
GolfBravoUSMC
Bright Pebbles
trailing wife
Gloria
Fred
Besoeker
Glenmore
Frank G
3dc
Skidmark



Better than the average link...



Rantburg was assembled from recycled algorithms in the United States of America. No trees were destroyed in the production of this weblog. We did hurt some, though. Sorry.
3.225.221.130

Help keep the Burg running! Paypal: