Africa Horn
Five Dead as South Sudan Army, Rebels Clash
[An Nahar] At least five people were killed in South Sudan's troubled Jonglei state in clashes between government troops and rebel soldiers who had come for peace talks, officials said Monday.

Hundreds of civilians fled the clashes which broke out Sunday -- during which the market in the remote town of Pibor was set on fire -- as a government delegation arrived to negotiate with the breakaway commander of a local rebel movement.

"The soldiers went around and burnt all the houses, the shooting erupted everywhere," said John Tubuwa, a priest who was part of the delegation.

South Sudan army spokesman Philip Aguer said that one soldier and one rebel coming for the talks had been killed, while residents said that at least three civilians had died.

"The numbers could still go up... we are now searching for the dead and wounded," Pibor County's former human rights commissioner Peter Gazulu told AFP on Monday, adding that the town was now calm.

One elderly man was burnt alive inside his home, as soldiers and rebels formerly loyal to local insurgent David Yauyau clashed, said Gazulu.

United Nations peacekeepers, who have a base in Pibor, said that "large numbers, possibly thousands, of civilians" had sought refuge in their camp.

Posted by: Fred || 01/29/2013 00:00 || Comments || Link || E-Mail|| [336072 views] Top|| File under:
Ancient Manuscripts in Timbuktu Damaged During Fighting
The Ahmed Baba Institute, an Islamic learning center in the town of Timbuktu in the West African nation of Mali, holds thousands of ancient drawings and writings from the Quran and everyday life in this point along a historic Saharan caravan route.

On Monday, Timbuktu's Mayor Ousmane Halle said from Mali's capital Bamako that he had gotten word Islamist fighters had torched the library as well as his office before retreating. The Malian army, backed by French forces, are working on driving back rebel forces from cities they had taken over last year.

Anyone surprised by this? Anyone? Bueller?
Posted by: Steve White || 01/29/2013 10:16 || Comments || Link || E-Mail|| [336072 views] Top|| File under:
Algeria Gas Pipeline Attack Kills 2 Guards
[An Nahar] Two security guards protecting a gas pipeline have been killed and seven others wounded in an attack by Islamists southeast of the Algerian capital, local residents said on Monday.

The guards, who were attacked late on Sunday in at their quarters in Djebahia, 125 kilometers (80 miles) southeast of Algiers, were part of an armed civilian unit protecting a gas pipeline in the Bouira region.

Posted by: Fred || 01/29/2013 00:00 || Comments || Link || E-Mail|| [336070 views] Top|| File under: al-Qaeda in North Africa
Tunis opposition rally draws thousands
[MAGHAREBIA] Tunisian opposition party Nidaa Tounes marked its first anniversary on Sunday (January 27th) with a large rally, Tunisia Live reported.

"We are worried about the future," party founder and former interim Prime Minister Beji Caid Essebsi told a crowd of thousands gathered in Tunis.

"The elections took us halfway through the democratic transition. But democracy is not just the elections," he said. "It's about peaceful transfer of power and it's about keeping the political scene balanced."

Rally participants condemned the political violence in the country, the religious tensions and the recent destruction of Sufi mausoleums.

Posted by: Fred || 01/29/2013 00:00 || Comments || Link || E-Mail|| [336072 views] Top|| File under: Arab Spring
French, Malian Troops Control Timbuktu
[An Nahar] French and Malian troops seized control of the fabled city of Timbuktu on Monday, a bastion of radical Islamists occupying northern Mali since last April, military and government sources said.

"The Malian army and the French army are in complete control of the town of Timbuktu. Everything is under control," a colonel in the Malian army said on condition of anonymity.

Timbuktu Mayor Halley Ousmane, who is in the capital Bamako, confirmed that his town had "fallen into the hands of the French and Malians".

The French-led troops surrounded the ancient desert city by Monday morning, sending ground troops in to seize the airport while paratroopers swooped in to block Islamists from fleeing, with back-up from combat helicopters.

However before the armies arrived, the Islamists reportedly torched a building housing priceless ancient manuscripts. The extent of the damage to the centuries-old documents was not known.

The Ahmed Baba Centre was built with funds donated from South Africa and opened in 2009 to house the documents, seen as critical to Africa's history.

Shamil Jeppie of the Timbuktu Manuscripts Project at the University of Cape Town said he had no news from the ground but believed some of the most important documents may have been smuggled out or hidden in recent months.

"I've heard from reliable sources on the ground that the private libraries took good care of hiding or taking out their stuff," Jeppie said.

"The only redeeming thing I can say for the Ahmed Baba, the official state library, is that they managed to take out their hard drives with the digitized copies on. That was within the first month of the crisis."

He said the library was "a very important cultural treasure for Africa and for humanity".

"We have so precious little written sources for African history and here we have a rich heritage," he said, adding that some sources dated back to the 14th century.

"These are serious collections, substantial and serious bodies of material."

Posted by: Fred || 01/29/2013 00:00 || Comments || Link || E-Mail|| [336072 views] Top|| File under: al-Qaeda in North Africa
Euphoria as French, Malian troops take historic Timbuktu
[FRANCE24] French and Malian troops met no resistance as they seized the fabled northern Malian city of Timbuktu Monday just hours after taking the city's airport, FRANCE 24 has learned.

Reporting from Timbuktu, FRANCE 24 correspondent Matthieu Mabin said Malian soldiers, followed by French troops, entered the old centre of the city on Monday afternoon.

"We can now say that the city of Timbuktu is free from the Islamist groups who were controlling the city for the past 10 months," said Mabin, who has been embedded with the French military.

There were scenes of jubilation as the troops rolled into the city centre, according to Mabin. "Everybody is outside -- men,

women and kiddies

-- they're on the streets proclaiming their joy, shouting, 'God save Mali, God save

La Belle France

, God save [French President] François Hollande'. We can hear this even from the roof where I'm standing now," said Mabin.

The fall of Timbuktu came more than two weeks after Hollande responded to a call for urgent military assistance by the Malian government after

bully boyz

seized a strategic central Malian town earlier this month.

Speaking at a

presser

on Monday afternoon, Hollande said, "We are winning this battle" in Mali. But he warned that there was still a threat of terrorist attacks by Islamist

bully boyz

who have fled the major cities, and that the task of maintaining order rested with African troops. "It's up to the Africans to permit Mali to restore its territorial integrity," said Hollande.

Malian and French troops entered central Timbuktu Monday after taking the airport, situated on the northern outskirts of the city, where they encountered no resistance. "Not one shot had been fired," said Mabin. During the operation, five planes had also dropped 250 French parachutists into Timbuktu to secure the north of the city in

La Belle France

's first operational paratroop drop in 35 years.

Posted by: Fred || 01/29/2013 00:00 || Comments || Link || E-Mail|| [336071 views] Top|| File under: al-Qaeda in North Africa
Sahel jihadist groups splinter
[MAGHAREBIA] Malian troops backed by their African and French allies continued their push against jihadists in the country's north on Monday (January 28th), as new divisions emerged in radical Islamist groups.

The recent liberation of northern cities accelerated the discord, especially within Ansar al-Din, which is spearheading the armed resistance.


The first signs of these cracks appeared on Thursday (January 24th), when Ansar al-Din lead mediator Alghabasse Ag Intalla defected to form the Islamic Movement of Azawad (MIA).

Ag Intalla also expressed his readiness to accept a peaceful solution through dialogue and a ceasefire with the French and Malian armies.

"Radicals in Ansar al-Din are considering the dismissal of Iyad Ag Ghaly from the leadership of movement because of the serious errors he made when he attacked southern Mali to pressure the Malian government about negotiating," Touareg journalist and blogger Amakanass Ag Akal told Magharebia.

Ag Akal explained that one reason for his dismissal is "the position of his Ifoghas tribe which has shifted towards moderation."

In addition to political splits among the jihadist groups, several military commanders also defected, joining the secular National Movement for the Liberation of Azawad (MNLA).


The latest one was Gamou Ag Mineli, a former Malian army colonel, who defected with a military convoy and a number of fighters to join the MNLA.

According to Sahara Media, "Colonel Ag Mineli is currently stationed near the town of Leyra together with 20 vehicles equipped with heavy weapons and a large number of fighters."

Analyst Sidi Mohamed Ould Abdelkader told Magharebia that military strikes also had an impact on the position of the Movement for Tawhid and Jihad in West Africa (MUJAO).

MUJAO leaders have expressed a desire to negotiate the release of French hostage Gilberto Rodriguez.

"I think that this terrorist group wants to buy some time through this announcement," said Ould Abdelkader.

In the meantime, the international community continued to try to garner more military and moral support for the war on terror in northern Mali.

Posted by: Fred || 01/29/2013 00:00 || Comments || Link || E-Mail|| [336100 views] Top|| File under: al-Qaeda in North Africa
Ansar al-Din chief to bail
[MAGHAREBIA] Ansar al-Din leader Iyad Ag Ghaly dispatched emissaries of his tribe to Mauritania to request political asylum, Le Veridique reported on Saturday (January 26th). According to the Mauritanian newspaper, twelve envoys travelled across the border in 4WD vehicles to pursue the asylum request.


Might as well, since he doesn't have a house anymore.
Posted by: Fred || 01/29/2013 00:00 || Comments || Link || E-Mail|| [336068 views] Top|| File under: Ansar Dine
One Dead in Cairo Clashes as Political Turmoil Escalates
[An Nahar] One person was killed in Cairo Monday as

festivities

between police and protesters raged into a fifth day, and President Mohammed Morsi scrambled to contain deepening divisions with calls for national dialogue.


The unidentified man was killed by birdshot to the head, a police official told AFP, as demonstrators and police lobbed rocks at each other on a bridge and in an underpass leading to Tahrir Square and tear gas hung heavily in the air.

Morsi late on Sunday sought to crack down on violence which has swept Egypt since Friday in which more than 45 people have died, declaring a month-long state of emergency in the provinces of Port Said, Suez and Ismailiya.

In a televised address he also slapped the three provinces with night-time curfews, while calling the opposition -- which accuses him of betraying the revolution that brought him to power -- to a national dialogue at the presidential palace at 6:00 pm (1600 GMT) Monday.

Specifically included in the invitation for talks are the three leaders of National Salvation Front (NSF) opposition coalition, leading dissident and founder of Al-Dustur party Mohamed ElBaradei


Egyptian law scholar and Iranian catspaw. He was head of the IAEA from December 1997 to November 2009. At some point during his tenure he was purchased by the Iranians. ElBaradei and the IAEA were jointly awarded the Nobel Peace Prize for something in 2005. After stepping down from his IAEA position ElBaradei attempted to horn in on the 2011 Egyptian protests which culminated in the collapse of the Mubarak regime. ElBaradei served on the Board of Trustees of the International Crisis Group, a lefty NGO that is bankrolled by the Carnegie Foundation, the Ford Foundation, the Bill & Melinda Gates Foundation, as well as George Soros' Open Society Institute. Soros himself serves as a member of the organization's Executive Committee.


, former Arab League


...an organization of Arabic-speaking states with 22 member countries and four observers. The League tries to achieve Arab consensus on issues, which usually leaves them doing nothing but a bit of grimacing and mustache cursing...


chief
Jerry Lewis doppelgänger Amr Moussa


... who was head of the Arab League for approximately two normal lifespans, accomplishing nothing that was obvious to the casual observer ...


and presidential candidate Hamdeen Sabbahi.

The NSF was to meet in the early afternoon to consider a response to Morsi's call, Hussein Gohar of the Egyptian Social Democratic Party told AFP.

In a statement late Sunday, Sabbahi's movement expressed its "refusal to participate amid the continuing bloodshed and continuing crimes by the regime against demonstrators".

It said it believes that "any serious call for dialogue needs real guarantees for success, the most important being that the president offers political solutions and security."

ElBaradei said on Twitter that "if the president does not assume responsibility for the bloody events, does not commit to the formation of a salvation government and a committee to amend the constitution, all dialogue is a waste of time."

Posted by: Fred || 01/29/2013 00:00 || Comments || Link || E-Mail|| [336076 views] Top|| File under: Arab Spring
Africa Subsaharan
Attackers Kill Eight in Restive Northeast Nigeria
[An Nahar] Attackers killed eight people in a village in northern Nigeria's embattled Borno state, with at least some of the victims' throats slit, officials and residents said Monday.

The military

front man

in the area, Lt. Col. Sagir Musa, confirmed that an attack had occurred Sunday in the village of Gajiganna, but declined to comment on the manner in which people were killed, saying only that "lives were lost."

Gajiganna is roughly 50 kilometers (30 miles) from the state capital of Maiduguri, the base of Islamist

krazed killer

group Boko Haram
... not to be confused with Procol Harum, Harum Scarum, possibly to be confused with Helter Skelter. The Nigerian version of al-Qaeda and the Taliban rolled together and flavored with a smigeon of distinctly Subsaharan ignorance and brutality...
, but it was not clear who was responsible for the latest violence.

"They were silent attacks and nobody knew what was happening until the morning when news began to filter from different neighborhoods," said resident Brah Chindo.

There were conflicting reports from the area, with some saying certain victims were shot and others had their throats slit, while others spoke of all eight with their throats slit.

"It is still not clear who carried out the attack because the attackers moved silently into these homes," said a local official, who asked that his name be withheld.

A local government employee in the area said he was told that "some of the victims were

rubbed out

in their houses while others were dragged out of their houses by the

gunnies

, after which they slit their throats."

He added that "eight people were killed altogether."

In a text message, military

front man

Musa said the

corpse count

"is yet to be ascertained".

Posted by: Fred || 01/29/2013 00:00 || Comments || Link || E-Mail|| [336073 views] Top|| File under: Boko Haram
Arabia
Yemen seizes boat with explosives, weapons, money
The authorities in Yemen have seized a boat in their territorial waters filled with a large quantity of explosives, weapons and money, according to American officials briefed on the interdiction. The officials said Monday, Jan 28, that there were indications that Iran was smuggling the military contraband to insurgents inside Yemen, although they declined to provide details, The Washington Post reported.

Yemeni security forces halted and searched the sailboat, a 130-foot dhow, last Tuesday and found the weapons in three large cargo rooms in the hold, according to reports on the mission reaching Washington. There was American support for the interdiction, officials said.

The government of Yemen confirmed the seizure Monday in an official statement. The captured weapons included surface-to-air missiles used to shoot down civilian and military aircraft, C4 military-grade explosives, 122-millimeter shells, rocket-propelled grenades and bomb-making equipment, including electronic circuits, remote triggers and other hand-held explosives, the statement said.

If the weapons turn out to include the Iranian-made Misagh-2 surface-to-air missile, as cited in the reports from Yemen, it would reflect a significant increase in lethality for the insurgents. Yemen is already awash with small arms and explosives acquired over years of war and insurgency, much of it brought in from a number of foreign sources through its poorly controlled ports. There has been little effort to regulate the supply — one governor of a northern province is also a major arms dealer — and insurgents have often raided the stores of Yemen's corrupt and divided military. Many of Yemen's unruly tribes command powerful arsenals, according to the report.

The United States has a publicly acknowledged security assistance effort under way with Yemen. At the same time, the American military and the C.I.A. are engaged in a clandestine program of using drones to strike militants associated with a terrorist organization, Al Qaeda in the Arabian Peninsula, based in Yemen.

With the United States and Saudi Arabia providing both public and secret security assistance there, and with Iran also said to be arming militant forces, Yemen has become the battlefield for a major proxy war by outside powers.

American officials said the weapons on board were made in Iran, and that the pattern of the shipment matched past instances of suspected Iranian smuggling into Yemen. Officials described the smuggling as part of a plan by Iran to increase its political outreach to rebels and other political figures in Yemen. To identify with greater certainty the source of the weapons, the boat's navigation instruments will most likely be examined to determine its origin and route, and the crew will be questioned.
Posted by: tipper || 01/29/2013 02:25 || Comments || Link || E-Mail|| [336094 views] Top|| File under:
Yemen Suicide Bomb Kills 11 Soldiers
[An Nahar] A suicide

boom-mobile

at a checkpoint in central Yemen killed 11 soldiers on Monday, Saba state news agency said, as the army led an offensive on Al-Qaeda

Orcs and similar vermin

suspected of holding European hostages.

"Eleven soldiers were killed and 17 others were

maimed

in the attack," Saba said.

The attack targeted a checkpoint manned by members of a battalion of the elite

Elite Republican Guards

on the road between Rada and Manaseh, where the army military operation was taking place, according to tribal sources.

Elsewhere in the same province, an Al-Qaeda ambush killed a soldier and

maimed

two others, according to one tribal source.

Another three people were killed in an army operation launched late on Sunday against Al-Qaeda-linked

Orcs and similar vermin

suspected of holding an Austrian and two Finns hostage in Manaseh, in Bayda province, tribal sources said.

The army is hunting three

Orcs and similar vermin

accused of holding the European hostages and who have refused to surrender despite mediation efforts.

The three men -- brothers of Tarek al-Dahab, an Al-Qaeda leader killed in a February 2012 attack -- deny they are holding the hostages.

"The three European hostages are not in Manaseh. They might still be in Marib," Al-Qaeda's eastern stronghold, a tribal source in contact with the

Orcs and similar vermin

told AFP.

Posted by: Fred || 01/29/2013 00:00 || Comments || Link || E-Mail|| [336072 views] Top|| File under: al-Qaeda in Arabia
Bangladesh
Jamaat, Shibir on the rampage again
[Bangla Daily Star] Jamaat-e-Islami
...The Islamic Society, founded in 1941 in Lahore by Maulana Sayyid Abul Ala Maududi, aka The Great Apostosizer. The Jamaat opposed the independence of Bangladesh but has operated an independent branch there since 1975. It maintains close ties with international Mohammedan groups such as the Moslem Brotherhood. the Taliban, and al-Qaeda. The Jamaat's objectives are the establishment of a pure Islamic state, governed by Sharia law. It is distinguished by its xenophobia, and its opposition to Westernization, capitalism, socialism, secularism, and liberalist social mores...
and its student wing Islami Chhatra Shibir


... the student wing of the Jamaat-e-Islami Bangladesh...


yesterday unleashed terror on police in the capital and elsewhere to mount pressure on the government to stop the war crimes trials.

Once again, their hit-and-run assaults caught the law enforcers off guard in Dhaka, Chittagong, Rajshahi, Dinajpur, Joypurhat and Satkhira.

The Jamaat-Shibir mayhem left at least 70 people, including 50 cops, injured. A policeman and an auto-rickshaw driver in Chittagong suffered bullet wounds as Shibir activists opened fire.

They smashed around 200 vehicles across the country.

Neither Jamaat nor its student wing had called a programme for yesterday.

But around 10:00am yesterday, the Jamaat-Shibir men brought out

myrmidon

processions simultaneously in Dhaka, Chittagong and Rajshahi cities, welding firearms, sharp weapons, iron rods, hockey sticks and brick chips.

The activists from one such procession in the capital's Motijheel area started exploding bombs and beating up cops, sending a wave of panic among passengers, pedestrians and employees of roadside offices and business houses.

They gradually spread to Dainik Banglar Mor, stadium market, Paltan, Bangladesh Secretariat, Jagannath University, Dhaka University and Dhanmondi areas and rampaged for over an hour.

Traffic in Motijheel, Paltan and Gulistan and Jatiya Press Club areas remained suspended for over an hour.

Four vehicles were torched and many others vandalised.

Some cops were seen running for safety while some tried to fight back. Those who took shelter in nearby offices were hunted down by armed cadres and beaten up.

Surprisingly, law enforcers did not use newly introduced pepper sprays on the attackers.

Anwar Hossain, deputy commissioner (Motijheel) of police, said they fired more than 250 rubber bullets and 100 teargas canisters. Police also tossed in the clink
I ain't sayin' nuttin' widdout me mout'piece!
48 activists with bottles of petrol.

Police also fired over a hundred rounds from Chinese rifles and shotguns.

Following the attacks, Finance Minister AMA Muhith said the violence had proved intelligence failure.

He added, "I thought the militancy has been wiped out, but today's incident shows that I was wrong."

He made the comments after visiting Rajarbagh Police Lines Hospital where Constable Delwar Hossain, a member of the unit that escorts the minister, was admitted. The policeman was severely injured in an attack near Bangladesh Secretariat.

Talking to journalists at the secretariat, Home Minister MK Alamgir did not with Muhith. "I do not find any failure of police or intelligence."

Surprisingly, Inspector General of Police Hassan Mahmood Khandker claimed they already had information on the Jamaat-Shibir plan for yesterday. "As police played due roles, Jamaat and Shibir could not carry out criminals activities completely as per their plan."

Posted by: Fred || 01/29/2013 00:00 || Comments || Link || E-Mail|| [336072 views] Top|| File under: Jamaat-e-Islami
2 sentenced to death for blasts in Shariatpur
[Bangla Daily Star] A Shariatpur court yesterday sentenced two activists of the banned Islamist outfit Jamaat-ul-Mujahideen Bangladesh
The JMB is said to be the youth front of Al Mujahideen, the parent organization that began working toward establishing Bangladesh as an Islamic state in the mid 1990s which remains obscure even today. Other organizations, such as Jama'atul Jihad, JMB, Jagrata

Mohammedan

Janata Bangladesh (JMJB), Harkat-ul-Jihad-al-Islami (HUJI), Hizbut Tawhid, Tawhidi Janata, Islami Jubo Shangha, Islami Shangha, Al Falah A'am Unnayan Shanstha and Shahadat-e al Hiqma are believed to be part of the Al Mujahideen network. The JMB at its peak was reported to contain at least 100,000 members, and an alleged 2,000-man suicide brigade, few of whom actually went kaboom!. JMB allegedly received financial assistance from individual donors in Kuwait, UAE, Bahrain, Pakistan, Saudi Arabia and Libya. Reports have claimed that funding of JMB by international NGOs like Kuwait based Society of the Revival of Islamic Heritage (RIHS) and Doulatul Kuwait, Saudi Arabia based Al Haramaine Islamic Institute and Rabita Al Alam Al Islami, Qatar Charitable Society and UAE-based Al Fuzaira and Khairul Ansar Al Khairia. The top leadership of JMB was captured in 2005 and hung in 2007, which pretty much shot their bolt.
to death for their involvement in the 2005 series

kaboom

s in the district.

As part of its countrywide terror campaign, the JMB on August 17 that year simultaneously blasted several bombs at the office of Shariatpur deputy commissioner, court premises, in front of Dak Bungalow and in Palong Bazar area of the district.

That day, the Islamist outfit went kaboom! bombs in 63 districts out of 64.

The two to die for the Shariatpur blasts are Kamruzzaman alias Swapan, 27, and Malek Bepari alias Malek Zehadi, 28.

The duo was present when the judge of the District and Sessions Judge's Court Mohammad Sajedul Karim pronounced the verdict around 1:00pm, said Public Prosecutor Mirza Hazrat Ali.

Following the blasts, Shariatpur Sadar Police Station Sub-inspector Badruzzaman filed a case against some unidentified people.

Later, investigation officer of the case Kamal Hossain submitted the charge sheet accusing the two along with the then JMB chief Sheikh Abdur Rahman and its operations commander Siddikul Islam Bangla Bhai.

The court accepted the charge sheet on January 2, 2006, and framed charges against them on January 18 the same year.

Abdur Rahman and Bangla Bhai were among the six

bully boyz

executed in March 2007 for killing two Jhalakathi judges.

Their executions marked the end of country's first overt militancy campaign that rattled the nation through its 2005 coordinated blasts and

suicide kaboom

s.

Posted by: Fred || 01/29/2013 00:00 || Comments || Link || E-Mail|| [336072 views] Top|| File under: Jamaat-ul-Mujahideen Bangladesh
Home Front: WoT
Iraq Vet Receives Double Arm Transplant
He was the first soldier to survive the loss of all four limbs in Iraq, and now he's the recipient of a cutting-edge double-arm transplant.

Brendan will speak Tuesday in Baltimore about the mind-boggling procedure alongside the doctors who pulled it off. But the tough-as-nails soldier has already chronicled his recovery on Twitter.

"Ohh yeah today has been one month since my surgery and they already move a little," he wrote of his new limbs on Jan. 18.

"It's been frustrating because I have no function out of my hands yet (so) its been tough but I've been thru worse," he wrote five days later.
Posted by: Bobby || 01/29/2013 05:39 || Comments || Link || E-Mail|| [336094 views] Top|| File under:
India-Pakistan
Pakistan policeman gunned down while guarding polio workers
UN-backed vaccination campaign target of violence due to militant propaganda, Zero Dark Thirty confusion
Gunmen riding on a motorcycle shot and killed a police officer protecting polio workers during a UN-backed vaccination campaign in northwestern Pakistan on Tuesday, police said.

The attack took place as dozens of polio workers — including several women — were going door-to-door to vaccinate children in Gullu Dheri village in the Khyber Pakhtunkhwa province, a mountainous region near the Afghanistan border.

None of the polio workers the police officer was protecting were hurt in the attack, said senior police officer Izhar Shah

"The polio workers were terrified and immediately went back to their homes after the attack," Shah told The Associated Press.

"The anti-polio drive in that village has been suspended."

It was the second day of a three-day campaign against polio that was launched by the provincial government. No one claimed responsibility for the killing, but suspicion fell on militants.

Some Islamic militants in the area have previously accused health workers of acting as spies for the U.S. and claim the polio vaccine is intended to make Muslim children sterile.
Bin Laden's killing heightens suspicion

Militant suspicion of vaccination campaigns was racheted up after it was revealed that a Pakistani doctor helped the U.S. hunt for Osama bin Laden.

Physician Shakil Afridi ran a hepatitis vaccination campaign on behalf of the CIA to collect blood samples from bin Laden's family at a compound in Abbottabad, in Pakistan's northwest, where U.S. commandos later killed the al-Qaeda leader in May 2011.

The samples were intended to help the CIA match the family's DNA to verify bin Laden's presence in the garrison city.
Posted by: tipper || 01/29/2013 11:16 || Comments || Link || E-Mail|| [336091 views] Top|| File under:
Military jets bombard militant hideouts in Orakzai
[Dawn] At least 12 suspected

faceless myrmidons

were killed Monday when Pak military jets bombarded

krazed killer

hideouts in
Orakzai Agency
... crawling with holy men, home to Darra Adam Khel, the world's largest illegal arms bazaar. 14 distinct tribes of beturbanned primitives inhabit Orakzai agency's 1500 or so square kilometers...
, DawnNews reported.

According to Assistant Political Agent Mohammad Rafeeq, security forces struck hideouts in upper Orakzai's Mamozai area, destroying at least five such hideouts.

Security officials claim that up to 92 per cent of Orakzai agency has been cleared of

faceless myrmidons

in the ongoing military offensive in the restive tribal region.

Orakzai is one of Pakistain's seven semi-autonomous tribal regions in the northwest, where Pak Taliban and al Qaeda-linked

faceless myrmidons

are said to have carved out strongholds.

The area was the original base of Pak Taliban chief Hakimullah Mehsud before he moved to South
Wazoo to take up the Taliban leadership after the death of his predecessor, Baituallah Mehsud.

Unlike the six other tribal agencies, however, Orakzai does not border Afghanistan. The rugged mountainous territory provides a crucial link for

faceless myrmidons

operating in other tribal regions, as it borders the regions of Khyber and Kurram on the Afghan frontier. It also borders Beautiful Downtown Peshawar


...capital of Khyber Pakhtunkhwa (formerly known as the North-West Frontier Province), administrative and economic hub for the Federally Administered Tribal Areas of Pakistan. Peshawar is situated near the eastern end of the Khyber Pass, convenient to the Pak-Afghan border. Peshawar has evolved into one of Pakistan's most ethnically and linguistically diverse cities, which means lots of gunfire.


, the capital of Khyber-Pakhtunkhwa


... formerly NWFP, still Terrorism Central...


province and Pakistain's main northwestern city, as well as the garrison town of Kohat.

Posted by: Fred || 01/29/2013 00:00 || Comments || Link || E-Mail|| [336074 views] Top|| File under: TTP
Violence after killing of another ASWJ activist
[Dawn] An activist of the Ahle Sunaat Wal Jamaat was

bumped off

in a Gulshan-e-Iqbal locality in the small hours of Sunday, police said.

They said that armed motorcyclists targeted Qari Ashfaq near Asma Gardens on Abul Hasan Ispahani Road in Gulshan-e-Iqbal late on Saturday night and rode away.

The victim was rushed to the nearby Patel Hospital, where he died.

He was the muazzin at Masjid-o-Madressah Siddiqia and taught children the Koran.

He originally hailed from Gujrat.

The killing sparked violence in the locality as enraged people

erupted into the streets

, blocked main road for vehicular traffic and staged a sit-in in front of the Mobina Town

cop shoppe

for immediate arrest of killers.

Unknown persons also

had gun sex

, wounding a passer-by and a Rangers man.

The

maimed

were also shifted to the Patel Hospital for treatment, the police added.

The protest sit-in continued for several hours and the protesters dispersed after senior

coppers

reached the scene and assured them of the arrest of the killers.

Man killed in Sohrab Goth
An unidentified young man was

rubbed out

in Sohrab Goth on Sunday.

Police said the incident took place near Indus Plaza, close to Al-Asif Square, where unknown men riding a

cycle of violence

targeted a young man who was sitting near a paan cabin.

The victim

was struck down in his prime

. The body was taken to the Abbasi Shaheed Hospital for medico-legal formalities.

The police said that no clues were found to esta-blish the identity of

the dear departed

.

Two buses catch fire
Two passenger coaches caught fire in Liaqua-tabad due to a short circuit, police and fire brigade officials said.

They said that the incident took place under the Liaquatabad flyover, where a parked coach suddenly caught fire.

The vehicle was completely gutted in the fire. Another coach parked next to the burning vehicle also caught fire. However,


there's no worse danger than telling a mother her baby is ugly...


it was partially burnt in the fire.

Posted by: Fred || 01/29/2013 00:00 || Comments || Link || E-Mail|| [336074 views] Top|| File under: Sipah-e-Sahaba Pakistan
Jirga settles blood feud between two tribes
[Dawn] A jirga comprising elders from Bajaur and Mohmand agencies settled a 38-year-old enmity between two tribes, at a ceremony held at Nawagi here on Sunday.Tribal elders and

bigwig

s from both the agencies and members of peace committees were present on the occasion.

The enmity between the Mohmand and the Miagan tribes of Momand and Bajaur agencies continued for about four decades claiming 22 lives.

To settle the dispute, the administrations of both the agencies had formed a jirga of elders of various sub tribes of Mohmand and Bajaur. The jirga held several meetings with the rival groups and succeeded in making the warring tribes to reconcile.

"The settlement of the dispute between the rival tribes was a great success for us because we had been working on it for the last three years," a jirga member told Dawn.
The elders of both the tribes forgave each other and declared that they would live like brothers in future. Speaking at the ceremony, elders of both the agencies said local disputes and enmities had affected peace in the region. "It's the time that

rustics

ended their personnel enmities because the disputes disturbed peace," they said.

Members of the jirga, including Haji Gul Wali Mohmand, Mufti Said Noor Shah, Qazi Abdul Manan, Sheikh Jan Zada and Malik Subidar addressed the jirga and warned that those disturbing peace would be punished.

Posted by: Fred || 01/29/2013 00:00 || Comments || Link || E-Mail|| [336073 views] Top|| File under: Govt of Pakistan
Gunmen kill three including PAF guards in Pasni: officials
[Dawn] Gunmen

rubbed out

two Pakistain Air Force (PAF) security guards and a shopkeeper in Pasni area of Balochistan



...the Pak province bordering Kandahar and Uruzgun provinces in Afghanistan and Sistan Baluchistan in Iran. Its native Baloch propulation is being displaced by Pashtuns and Punjabis and they aren't happy about it...


province on Monday, officials said.

The three were killed in the Pasni area of Gawadar district, 720 kilometres (447 miles) southwest of the

thriving provincial capital

Quetta.

"

The dear departed

soldiers were identified as Muhammad Ibrahim and Khurram Shahzad while the local shopkeeper was named as Elahi Bukhsh resident of Awaran district," local official Abdul Fatah Bhanger told AFP.

Another official said the security personnel came under attack while buying food at a market.

"The security personnel came to Pasni bazaar for purchase of edible items when unknown

gunnies

opened indiscriminate fire on them," Akbar Hussain Durrani, the home secretary of Balochistan, told AFP.

"After the attack, the

gunnies

escaped on a
cycle of violence," he said.

Later, Baloch Liberation Front (BLF), a rebel group,

grabbed credit

for the attack.

"Security personnel are our targets, but we did not intend to kill the shopkeeper," Gwaram Baloch, a BLF

front man

said.

"We have time and again warned the local people to stay away from the security forces because they are on our target," he added.

Elsewhere, in Lasbela district, some 400 kilometers (248 miles) south of Quetta, two cement factory employees

were maimed

in a hand grenade attack as they travelled home from work on a bus.

Hundreds of people have died in the province since Baloch rebels rose up in 2004 demanding political autonomy and a greater share of profits from the region's wealth of natural oil, gas and mineral resources.

The area is also plagued by Islamist militancy and sectarian violence.

Posted by: Fred || 01/29/2013 00:00 || Comments || Link || E-Mail|| [336072 views] Top|| File under: TTP
Pak Islamists kill dozens of other Pak Islamists
PESHAWAR, Pakistan (AP) — 'Two Islamic militant groups clashed Saturday over control of a prized valley in northwest Pakistan, killing at least 24 people and wounding dozens more, officials said.

Arshad Khan of the Khyber tribal region said the fighting between the two Islamic militant groups began Friday in Tirah valley, near the Afghan border, when the militant group, Tehrik-e-Taliban, captured the base of another militant group, Ansarul Islam. Ansarul Islam tried to retake the base and fighting continued into Saturday.
Posted by: lord garth || 01/29/2013 00:00 || Comments || Link || E-Mail|| [336070 views] Top|| File under: TTP
Syria-Lebanon-Iran
At least 65 bodies found 'executed' in Syria river
The bodies of at least 65 young men and boys, all executed with a single gunshot to the head or neck, were found on Tuesday in a river in the Syrian city of Aleppo, a watchdog and rebels said.

The Syrian Observatory for Human Rights said 65 bodies were found in the Quweiq River, which separates the Bustan al-Qasr district from Ansari in the southwest of the city, but that the toll could rise significantly.

A Free Syrian Army officer at the scene said at least 68 bodies had been recovered and that many more were still being dragged from the water, in a rebel-held area.

"Until now we have recovered 68 bodies, some of them just teens," said Captain Abu Sada, adding that all of them had been "executed by the regime."

"But there must be more than 100. There are still many in the water, and we are trying to recover them."

A senior government security source said many of the victims were from Bustan al-Qasr and had been reported kidnapped earlier.

He accused "terrorists," the standard regime term for people fighting to overthrow President Bashar al-Assad, of carrying out the executions and spreading propaganda to deflect responsibility.

"They were kidnapped by terrorist groups, who some are accusing of being pro-regime, and executed last night in a park in Bustan al-Qasr under their control," the source told AFP by telephone.
Posted by: tipper || 01/29/2013 09:08 || Comments || Link || E-Mail|| [336073 views] Top|| File under:
Leader of Roumieh Islamists Charged with Capital Murder
[An Nahar] State Commissioner to the Military Court Judge Saqr Saqr charged on Monday the head of an Islamist group with capital murder in the slaying of a Paleostinian inmate at Roumieh prison, the National News Agency reported.

NNA said that "Saqr charged the emir of the Islamic group in Roumieh, Mohammed Youssef known as Abu Walid, in the killing of Ghassan al-Qandaqli."

Al-Qandaqli was found hanging in his cell at the prison's Bloc B on January 18.

Youssef could face the death penalty if convicted.

The case was referred to Military Examining Magistrate Fadi Sawan, NNA said.

On Friday, Saqr charged nine Islamist inmates and two Internal Security Forces members in the same case.

Media reports said it took two days of negotiations with the prisoners to allow police to question them over the alleged murder.

Posted by: Fred || 01/29/2013 00:00 || Comments || Link || E-Mail|| [336072 views] Top|| File under: Fatah al-Islam
Army Restores Stability to Ared al-Khaleej in Daraya, Inflicts Heavy Losses Upon Terrorists  
[SANA] A unit of the Armed Forces on Monday restored security and stability to Ared al-Khaleej residential area in Daraya city in Damascus
...The City of Jasmin is the oldest continuously-inhabited city in the world. It has not always been inhabited by the same set of fascisti...
Countryside.

An official source told SANA

news hound

that a number of

faceless myrmidons

, who were committing killing and sabotage acts against the citizens were killed.

A second unit inflicted losses upon

faceless myrmidons

who were carrying out acts of murder and robbery in the al-Jamiyat neighborhood and al-Fashoukh farms in Daraya, destroying three cars along with the weapons and ammo inside them and eliminating a number of

faceless myrmidons

including Ammar Qazzah, Mohammad al-Sheikh, Ahmad Alian and Anwar Jaber.

Another unit destroyed two cars equipped with machineguns near the railway in Daraya, killing and injuring the

faceless myrmidons

near them.

An army unit killed

faceless myrmidons

who were targeting worship places and private properties of the locals in al-Sayyda Zeinab area and attacking citizens around al-Sayyda Zeinab shrine in the province.

An official source told SANA

news hound

that all the

bad boyz were potted

in the area around the shrine, as security and stability were restored to it.

Army units inflicted heavy losses upon armed terrorist groups that attempted to attack civilians in Khan al-Sheeh and Drousha farms in the province.

Heavy Losses Inflicted on Terrorist Groups and Daraa Countryside

A military source told SANA that a number of

bad boyz were potted

and their hideouts were destroyed along with their weapons and ammunition used in their terrorist acts.

The source added that an army unit destroyed a pickup with all the

faceless myrmidons

inside in Allajat area in Daraa countryside.

Also, in Basr al-Harir in the countryside of the province, the army units inflicted heavy losses upon the armed terrorist groups and destroyed a number of their hideouts, killing the

faceless myrmidons

inside and destroying their weapons and ammunition.

The Armed Forces eliminate Terrorists in Daraa and its Countryside

Units of the Armed Forces inflicted heavy losses upon armed terrorist groups which attempted to attack citizens in Daraa and its countryside.

An official source told SANA that the Army killed members of an armed terrorist group who were perpetrating acts of killing and sabotage in Darra al-Balad. Among the killed

faceless myrmidons

were Ibrahim al-Masalma, Muhammad al-Fashtaki and Khaled al-Siasna.

The source added that another Army unit killed members of an armed terrorist group and confiscated weapons, ammunition and wireless devises in nawa.

Basel Abo Alsil, Feras Jamal Abo Khroub and Humam al-Khbi were identified among the killed terrorists.

In the same context, the Army killed scores of

faceless myrmidons

were perpetrating acts of terrorism in Busra al-Harir. Among the killed

faceless myrmidons

were Basel al-Alian , Mahmud al-Khobti and Sa'ad Aouit.

The source pointed out that another Army unit, with the citizens cooperation, foiled an attempt of armed terrorist group to attack the city and killed a number of them.

Mousa al-Muhymid, a member of Jabhat al-Nusra was identified among the killed.


Terrorists Killed, Others Injured in Clashes Following Dispute over Loot Sharing

A clash broke out on Monday between two armed terrorist groups in Yabroud area in Damascus Countryside following dispute over sharing the loot and stuff stolen from the locals and the public and private institutions, which resulted in the killing of a number of

faceless myrmidons

and the injury of others.

An official source told SANA

news hound

that the clash resulted in the killing of a number of terrorists, among them the leader of one of the armed terrorist groups, Saleh Mohammad Salem, nicknamed "al-Khadrah" and terrorist Nawras al-Refae, and the injury of others.

Terrorists Targeted in Homs

A unit of the armed forces targeted a terrorists' gathering in Jobar area in Homs, killing and injuring a number of terrorists.

An official source told SANA that the

faceless myrmidons

Mohammad Bakkar, Ghiyath al-Rifa'I, Maher Reslan, Qusia Edewi and Hani al-Hussein were identified among the dead.

Armed Forces Confront Terrorist Attack in al-Hola in Homs Countryside

Units of the Armed Forces confronted a terrorist attack on a law-enforcement checkpoint in al-Hola area in Homs countryside.

An official source told SANA

news hound

that the Armed Forces inflicted heavy losses upon the

faceless myrmidons

and destroyed their criminal tools.

Heavy Losses Inflicted upon Terrorist Groups in Deir-Ezzor

A military source said that an army unit confronted on Monday armed terrorist groups that attempted to attack a military point in Deir-Ezzor Province, inflicting heavy losses upon them.

The source added in a statement to SANA that all the members of the

gang

s were killed or injured, as their vehicles, weapons and ammunition were destroyed.

Terrorists Killed, Their Vehicles Destroyed in Idleb Countryside

Armed Forces untis carried out a series of operations on Sunday night targeting terrorist gatherings and hideouts in Bannesh, Maartamsrin, Harbanosh, and Kafr Shalaya in Idleb countryside.

The operations resulted in the elimination of a number of terrorist, the injuring of others, and the destruction of the vehicles they had been using.

Terrorists Eliminated in Hama

Meanwhile,


...back at the bunker, his Excellency called a hurried meeting of his closest advisors. It was to be his last. They discussed the officers's efficiency rating system...


the Armed Forces inflicted heavy losses upon

faceless myrmidons

in Karnaz town in northern Hama countryside.

A military source told SANA that the army targeted a terrorists' gathering in the area, adding that the gathering was destroyed along with the terrorists, weapons and ammunition in it.

The source said that scores of

bad boyz were potted

, among them was Tayseer Mustafa al-Shaaban, the leader of the so-called "al-Farouq Battalion".

Terrorists Assassinate Engineer in Hama

An armed terrorist group assassinated engineer Mohsen Abdul-Rahman al-Omari in al-Hader neighborhood in Hama.

An official source told SANA

news hound

that the

faceless myrmidons

stormed into a computer training institute in al-Hader neighborhood and opened fire on al-Omari, causing his martyrdom.

Army Units Eliminate Terrorists in Damascus Countryside

Units of the Syrian Arab Army inflicted heavy losses upon the

faceless myrmidons

during a series of qualitative operations in Daraya, Douma, Harasta, Hajira and al-Dhiabieh areas in Damascus Countryside.

An official source told SANA

news hound

that an army unit eliminated an armed terrorist group outside the National Hospital in Daraya city and seized weapons and ammunitions, including Israeli-made weapons and GPS devices.

The source added that amounts of medical drugs and equipment which were looted by the armed terrorist groups from the healthcare centers in the city were found an abandoned house near the hospital.

Meanwhile,


...back at the Council of Boskone, Helmuth ordered the space pirate fleet to attack Zemblonia...


army units destroyed dens of

faceless myrmidons

in two qualitative operations in Douma and Harasta farms and eliminated a number of terrorists, including

faceless myrmidons

Mowaffaq al-Rifai, Salem Kanaan, Mohammad Darwish and Mohammad Mayaseh.

In the same context, army units continued their qualitative operations in al-Dhiebieh and Hajira towns against the armed terrorist groups and eliminated several terrorists.

Armed Forces Eliminate Terrorists in al-Nabek in Damascus Countryside

A unit of the Armed Forces eliminated a number of

faceless myrmidons

who tried to attack the military housing compounds in al-Nabek area in Damascus Countryside.

An official source told SANA

news hound

that among the

faceless myrmidons

who were killed was Ragheb al-Mahdi, pointing out that a car used by theorists was seized.

Armed Forces Eliminate Terrorists in Homs Countryside

Units of the Armed Forces eliminated several teorrists and destroyed their dens in Homs countryside.

An official source told SANA

news hound

that a unit of the Armed Forces eliminated members of an armed teorrist group in al-Dabaa village in al-Qseir countryside and destroyed their headquarters and a car equipped with a heavy machinegun.

The source added that another unit inflicted heavy losses upon the

faceless myrmidons

in al-Shomarieh and al-Bweida villages in al-Qseir countryside.

Meanwhile,


...back at the buffalo wallow, Standing Buffalo drew a bead on his old enemy and squeezed the trigger...


military engineering units dismantled three

bomb

s on the way between al-Nizarieh and al-Salihieh.

In al-Rastan city, units of the Armed Forces eliminated an armed terrorist group, including its leader terrorist Maher Mohammad Yahya al-Darwish.
Posted by: Fred || 01/29/2013 00:00 || Comments || Link || E-Mail|| [336072 views] Top|| File under: Govt of Syria
Assad: With no foreign meddling, war over in 2 weeks
The civil conflict in Syria can be over in two weeks if foreign fighters and weapons stop trickling in through the border with Turkey, the Al-Akhbar daily in Beirut quoted the Syrian president as saying on Monday.


"I would have gotten away with it too if it hadn't been for those meddling kids!"

According to the paper, Bashar al-Assad made the statement at a meeting with "a group of visitors from the Arab states" in Damascus on Monday. The president informed the visitors about the present situation in Syria during the meeting, which lasted for three hours. The daily gave no information about the visitors' identities or nationalities.

The paper quoted al-Assad as saying that the Syrian army has recently dealt a number of serious blows to the armed groups financed from abroad and that "the most difficult stage of the crisis has been left behind."

"Militant groups mostly operate in regions bordering Turkey, Jordan, Lebanon and some suburbs of Damascus. The Syrian capital itself, including the road to the international airport, is safe," the paper said, quoting the Syrian leader.

Assad also thanked Russia for its support, saying that "by supporting Syria, Russia defends itself, not the [Syrian] regime."
Posted by: Steve White || 01/29/2013 00:00 || Comments || Link || E-Mail|| [336070 views] Top|| File under:
Who's in the News
50
[untagged]
7
Govt of Pakistan
7
Arab Spring
6
Govt of Syria
5
al-Qaeda in North Africa
3
TTP
2
Govt of Iran
2
Jamaat-e-Islami
1
Govt of Sudan
1
Hamas
1
Jamaat-e-Ulema Islami
1
Jamaat-ul-Mujahideen Bangladesh
1
Sipah-e-Sahaba Pakistan
1
Boko Haram
1
Ansar Dine
1
Fatah al-Islam
1
al-Qaeda in Arabia
Bookmark
E-Mail Me
The Classics
The O Club
Rantburg Store
The Bloids
The Never-ending Story
Thugburg
Gulf War I
The Way We Were
Bio
Merry-Go-Blog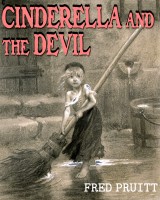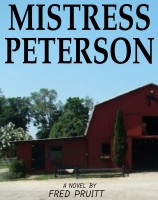 On Sale now!


A multi-volume chronology and reference guide set detailing three years of the Mexican Drug War between 2010 and 2012.

Rantburg.com and borderlandbeat.com correspondent and author Chris Covert presents his first non-fiction work detailing the drug and gang related violence in Mexico.

Chris gives us Mexican press dispatches of drug and gang war violence over three years, presented in a multi volume set intended to chronicle the death, violence and mayhem which has dominated Mexico for six years.
Click here for more information


Meet the Mods
In no particular order...


Steve White
Seafarious
tu3031
badanov
sherry
ryuge
GolfBravoUSMC
Bright Pebbles
trailing wife
Gloria
Fred
Besoeker
Glenmore
Frank G
3dc
Skidmark



Better than the average link...



Rantburg was assembled from recycled algorithms in the United States of America. No trees were destroyed in the production of this weblog. We did hurt some, though. Sorry.
34.204.181.91

Help keep the Burg running! Paypal: