--Tech & Moderator Notes
Deletion notice
A quick note: I deleted the post,

DHS buys 7000 "Personal Defense Weapons"

Why?

Because the source URL is PrisonPlanet. That website is just plain nuts. It's an Alex Jones site, and we at Rantburg aren't going to cite or forward anything that comes from him.

Part of what helps Rantburg punch above its weight (and we do) is that our posts are coming from sources that can be verified. Even if it is Dawn News (the Lebanese, Bangladeshi, or Pakistani Dawns) the news contained in the posts can be tracked down. The opinion pieces that are posted here are respectable, clear-thinking, and thought provoking.

We don't do paranoia. That means no black helicopter citations.

Do not post anything from Alex Jones; it will be deleted. Thx.

AoS
Posted by: || 01/30/2013 10:28 || Comments || Link || E-Mail|| [6555 views] Top|| File under:
Afghanistan
IED Ace Arrested in Kandahar

An Afghan and coalition security force arrested a Taliban leader in Arghandab district, Kandahar province, today.


I have not heard that he's been released yet.)


The leader was responsible for planning and executing improvised explosive device attacks against Afghan and coalition forces. Prior to his detention, he was planning an IED attack against Afghan civilians, according to coalition officials.


Planning to blow up civilians? If there's good proof, release & distribute it and be sure to broadcast when & where 'bunnie is to be released.


The security force also detained one suspected insurgent and seized ammunition


Send it to me - my store is sold out.


as a result of the operation.
Posted by: Glenmore || 01/30/2013 12:22 || Comments || Link || E-Mail|| [6539 views] Top|| File under:
Africa Horn
Suicide bomber detonates outside Somali PM's office
[FRANCE24] An official says a suicide bomber detonated explosives inside the presidential palace compound in Somalia, killing two people.

Mohamed Ali, a police officer at the state house, said Tuesday that the man blew himself up after he was questioned by soldiers manning a checkpoint in the palace complex known as Villa Somalia.

Villa Somalia has a large compound with several buildings and checkpoints. Ali says the bomber was four more checkpoints away from President Hassan Sheikh Mohamud's home.

The president is said to be out of the country on state business.

Mohamud survived an assassination attempt on his second day in office in September when two suicide bombers blew themselves up while trying to gain access into a heavily guarded hotel serving as his temporary residence.

Posted by: Fred || 01/30/2013 00:00 || Comments || Link || E-Mail|| [6469 views] Top|| File under: al-Shabaab
Africa North
Misrata clamps down: weapons ban
[Libya Herald] Misrata is imposing a partial gun ban and another ban on vehicles with no number plates. There is also a partial curfew and action will also be taken against any militia group not acting under the express orders of the authorities.

The move follows Saturday's

liquidation

of Misrata local council member Mohamed Ben Othman and those of two security officials on Wednesday.

Any vehicle found with weapons at new checkpoints set up across the city, other than those of authorised security agencies, will be seized along with the weapons and the occupants tossed in the clink
Drop the heater, Studs, or you're hist'try!
Any vehicles or armed individuals caught during the curfew will be arrested.

Other measures decided the local council yesterday, Sunday, following discussions with the city's security forces, include a ban on vehicles with no number plates and those with tinted film on their windows. Security in prisons is to be tighten and coordination between security bodies strengthened.

The council said that "Any battalion or entity caught in violation of this decision will be dismantled and all its affiliated members will be held accountable".

The timing of the partial curfew has not been announced other than that it is "outside official hours".

Following Wednesday night's killing of two

coppers

, there were calls for a curfew and a prominent revolutionary leader, Mohamed Al-Qanduz, announced that he was going to enforce one.

Posted by: Fred || 01/30/2013 00:00 || Comments || Link || E-Mail|| [6470 views] Top|| File under: Arab Spring
Tunisia Sufi shrine attacks continue
[MAGHAREBIA] Tunisian salafists attacked two more Islamic shrines, TAP reported on Monday (January 28th). The Gafsa mausoleum of Sidi Ben Naji and the mausoleum of Sidi Baghdadi in Monastir were ransacked and desecrated on Sunday night.

Last Saturday, the government announced an emergency strategy to protect the Sufi mausoleums.


I thought the Tunisians were more moderate. Can't they just kill the Salafists and be done with it?
Posted by: Fred || 01/30/2013 00:00 || Comments || Link || E-Mail|| [6467 views] Top|| File under: Salafists
Terrorists target Algeria gas pipeline
[MAGHAREBIA] Another al-Qaeda attack on an Algerian energy facility turned deadly Sunday night (January 27th) in Djebahia.

Terrorists targeted a camp where guards were keeping watch over a gas pipeline linking Bouira and Tizi Ouzou. The assault left three Algerian security guards dead and seven injured, Tout sur l'Algerie reported on Monday (January 28th).

The victims reportedly prevented al-Qaeda's El Farouk brigade from blowing up the Sonatrach pipeline.

After the attack, "the army was deployed in the region and launched a massive combing operation", the source added.

Aside from the criminal act itself, it is the terrorists' choice of target which is worrying the Algerian public and authorities. Once again, terrorists have targeted the very heart of the national economy: gas facilities.

Since the In Amenas hostage crisis, Algerian officials have agreed that security arrangements at strategic oil and gas sites should be reviewed.

In a statement given to Associated Press on Saturday, Foreign Minister Mourad Medelci said that it was necessary to reassess and reinforce security at oil and gas installations.

"The attack at In Amenas probably makes it necessary for both Algeria, as the host country for these investments, and also companies operating in Algeria to reassess security arrangements with a view to reinforcing them," Medelci said.

"What happened at In Amenas will probably lead to some adjustments in this regard," he added.

Meanwhile, Energy Minister Youcef Yousfi said Sunday that Algerian authorities would "conduct a review of security arrangements at industrial facilities".

Yousfi had previously given assurance during a visit to the In Amenas complex on January 21st that "Algeria has the means necessary to make its energy installations secure".

"We will strengthen security and we will rely first and foremost on our own means," Yousfi said at the time.

The gas complex at In Amenas, which produces 8 billion cubic metres of gas per year, is jointly operated by BP, Sonatrach and Statoil. The British giant is responsible for internal security at the site and the Algerian gendarmerie is responsible for external security.

Internal security officers are unarmed. BP said it did not feel it was necessary to request armed security guards prior to the terrorist attack because of the significant presence of security officers.

"We and Statoil decided not to have armed guards on site. Given the large military presence in the area, we took the view that armed guards were not required on the site," BP spokesman Robert Wine told the New York Times.

After the terrorist attack on the In Amenas complex, Norwegian company Statoil announced its intention to review existing security measures.

Posted by: Fred || 01/30/2013 00:00 || Comments || Link || E-Mail|| [6469 views] Top|| File under: al-Qaeda in North Africa
Mali secures recaptured towns, donors pledge funds
[REUTERS] French-backed Malian troops searched house-to-house in Gao and Timbuktu on Tuesday, uncovering arms and explosives abandoned by Islamist fighters, and

La Belle France

said it aimed to hand over longer-term security operations in Mali to an African force.

An 18-day offensive in

La Belle France

's former West African colony has pushed the

forces of Evil

out of major towns and into desert and mountain hideouts to head off the risk of Mali being used as a springboard for jihadist attacks in the wider region or Europe.

French and Malian troops retook the two Saharan trading towns of Timbuktu and Gao at the weekend virtually unopposed.

Doubts remain about just how quickly the African intervention force, known as AFISMA and now expected to exceed 8,000 troops, could be fully deployed in Mali to hunt down and eradicate retreating al Qaeda-allied

hard boyz

in the north.

International donors meeting in Addis Ababa pledged just over $455 million for the Mali crisis. But it was not clear whether all of this would go directly to AFISMA, which African leaders have estimated will cost almost $1 billion.

"You will certainly understand that it is not sufficient. But I think it is only the beginning. We hope that it will continue, and that the money we need will come," Malian interim President Dioncounda Traore told

news hound

s in Addis Ababa.

He earlier announced his government would aim to organize "credible" elections for July 31 in response to demands from major Western backers of the anti-rebel action.

Malian soldiers combed through the dusty alleys and mud-brick homes of Gao and Timbuktu. In Gao, they tossed in the slammer
Drop the gat, Rocky, or you're a dead 'un!
at least five suspected rebels and sympathizers, turned over by local people, and uncovered caches of weapons and counterfeit money.

Fleeing Islamist fighters torched a Timbuktu library holding priceless ancient manuscripts, damaging many.

Residents reported some looting of shops in Timbuktu owned by Arabs and Tuaregs suspected of having helped the Islamists who had occupied the world-famous seat of Islamic learning, a UNESCO World Heritage site, since last year.

Malian troops have also been accused by international human rights


One man's rights are another man's existential threat.


groups of carrying out

Dire Revenge™

killings of suspected beturbanned fascisti and sympathizers in retaken areas.

In the face of reports of such reprisals,

La Belle France

called on Tuesday for the swift deployment of international observers in Mali to ensure human rights are not abused.

Posted by: Fred || 01/30/2013 00:00 || Comments || Link || E-Mail|| [6487 views] Top|| File under: al-Qaeda in North Africa
All eyes on Kidal
[FRANCE24] In Timbuktu, order was somewhat restored by Tuesday afternoon when Malian troops finally moved in.

Electricity had not returned and residents said there was no water supply since water-pumps were not working. The telephone network has also not been in service over the past few days and there were still food shortages.

With Timbuktu controlled by French and Malian forces, the north-eastern city of Kidal is the last major northern Malian city still under rebel control.

Rebels from a Tuareg separatist group have told FRANCE 24 that they are in control of the city and are ready to negotiate with French troops. However, the MNLA (National Movement for the Liberation of Azawad) said it would not allow Malian soldiers into Kidal, underscoring the political challenges that continue to confront Mali.
Posted by: Fred || 01/30/2013 00:00 || Comments || Link || E-Mail|| [6470 views] Top|| File under: al-Qaeda in North Africa
Mali and Niger forces retake Ansongo
[FRANCE24] Troops from Mali and Niger entered the northern Malian town of Ansongo on Tuesday. Hundreds of people spilled onto Ansongo's streets, which had been under Islamist militant control, to cheer as they entered the town.
Posted by: Fred || 01/30/2013 00:00 || Comments || Link || E-Mail|| [6593 views] Top|| File under: al-Qaeda in North Africa
Algeria dismantles terror-support network
[MAGHAREBIA] Algerian security services on Monday (January 28th) broke up a terror-support network in the Tiaret region, Tout sur l'Algerie reported. Four men and three women, including a public health doctor, are in custody. The case was the fifth alleged al-Qaeda support network to be dismantled in the wilaya since last September.

An AQIM terrorist arrested in December reportedly provided the information that led to the operation.
Posted by: Fred || 01/30/2013 00:00 || Comments || Link || E-Mail|| [6475 views] Top|| File under: al-Qaeda in North Africa
Mauritania arrests AQIM suspects
[MAGHAREBIA] Brakna regional security services arrested three salafists in Chegar, Al Akhbar reported on Monday (January 28th). The alleged al-Qaeda in the Islamic Maghreb members were transported to Nouakchott for further investigation.

Since the outbreak of the Mali conflict, Mauritanian police have reportedly increased surveillance of extremists.
Posted by: Fred || 01/30/2013 00:00 || Comments || Link || E-Mail|| [6466 views] Top|| File under: al-Qaeda in North Africa
Bombs thrown at unused UN compound
Such brave, brave Lions of Islam!
[Libya Herald] Two Improvised Explosive Devices (IEDs) were thrown over the wall of an unused United Nations Mission in Libya (UNSMIL) compound in the capital in the early hours of this morning.

No-one was injured in the attack which took place at around 1.30 am.

"One device exploded causing minor damages to the building and breaking several windows," said UNSMIL spokesperson Radhia Achouri.

"A second, similar device was later found and successfully removed by the Libyan police who reacted swiftly and effectively to the incident," she added.

The devices were thrown over the back wall of the compound on Gurji Road in the city's Ghut Shaal district . In the past UNSMIL has considered using the compound as its headquarters but it is unoccupied at present.

The IEDs are reported to have been 'gelatina' bombs -- improvised gelignite bombs particularly popular with fisherman. This type of device and the amateur manner of the operation suggests that this was not a planned attack by an organised terrorist group but rather the action of individuals.

Achouri said that the police are now investigating the incident.

Posted by: Fred || 01/30/2013 00:00 || Comments || Link || E-Mail|| [6468 views] Top|| File under: Arab Spring
Arabia
Large arms shipment intercepted off Yemen, Iran eyed as source
[REUTERS] Yemeni forces intercepted a ship on January 23 carrying a large cache of weapons - including surface-to-air missiles - that U.S. officials suspect were being smuggled from Iran and destined for Yemeni

turban

s, officials said on Monday.

Yemen's government said the arms intercepted aboard the ship off the country's coast also included military grade explosives, rocket-propelled grenades and bomb-making equipment, according to a statement by its embassy in Washington.

A U.S. official, speaking on condition of anonymity
... for fear of being murdered...
, confirmed the operation was coordinated with the U.S. Navy and that a Navy destroyer was nearby.

A second official told

Rooters

the intercepted shipment was believed to have been from Iran and destined for

turban

s, likely Houthis.

"This demonstrates the ever pernicious Iranian meddling in other countries in the region," said the second U.S. official, who also spoke on condition of anonymity.

Iran denies any interference in Yemen's affairs.
Posted by: Fred || 01/30/2013 00:00 || Comments || Link || E-Mail|| [6472 views] Top|| File under: Houthis
Bangladesh
Jamaat remains violent
[Bangla Daily Star] Just the day after launching synchronised attacks on police in the capital and elsewhere, Jamaat-Shibir rioters torched two buses and smashed five others in Old Dhaka yesterday.

Witnesses said a group of 20 to 25 youths, equipped with sharp weapons, sticks and brickbats, damaged vehicles parked in front of Bahadur Shah Park near Jagannath University around 8:30am.

They burned down two passenger buses of Skyline Paribahan, vandalised at least five others and fled as police rushed to the spot. None of them chanted any slogan or carried any banner.

Mohammad Nazir, owner of the Skyline Paribahan, filed a case with Sutrapur Police Station against 20 to 25 unidentified people for torching his two buses.

Gazi Mozammel Hossain, deputy commissioner of Dhaka Metropolitan Police (Wari), said Jamaat-Shibir carried out the arson and the vandalism.

The Jamaat-e-Islami
...The Islamic Society, founded in 1941 in Lahore by Maulana Sayyid Abul Ala Maududi, aka The Great Apostosizer. The Jamaat opposed the independence of Bangladesh but has operated an independent branch there since 1975. It maintains close ties with international Mohammedan groups such as the Moslem Brotherhood. the Taliban, and al-Qaeda. The Jamaat's objectives are the establishment of a pure Islamic state, governed by Sharia law. It is distinguished by its xenophobia, and its opposition to Westernization, capitalism, socialism, secularism, and liberalist social mores...
and its student wing Islami Chhatra Shibir


... the student wing of the Jamaat-e-Islami Bangladesh...


went on the rampage on Monday injuring at least 70 people, including 50

coppers

, wrecking around 200 vehicles and setting four others afire to pressure the government to cancel the war crimes trial.

Seven cases have been filed in the capital for Monday's violence.

According to police, two cases were filed with Shahbagh, two with Paltan, two with Motijheel and one with Sutrapur

cop shoppe

s accusing 82 named and around 1,000 unnamed leaders and activists of the organizations.

In four of the seven cases, 50 Jamaat-Shibir cadres have been tossed in the clink
Don't shoot, coppers! I'm comin' out!
and placed on remands.

Monirul Islam, deputy commissioner of Detective Branch (South), said Shibir cadres are launching terror attacks on Jamaat's instructions only to frustrate the war crimes trials.

The top brass of Jamaat, considered by many an anti-liberation force and a patron of religious bigotry, are facing trials for committing crimes against humanity in 1971.

Meanwhile,


...back at the mall, Clarissa spent the day shopping for new underwear. Tonight was going to be a special occasion...


the party enforced a daylong hartal


... a peculiarly Bangla combination of a general strike and a riot, used by both major political groups in lieu of actual governance ...


yesterday at Banshkhali upazila in Chittagong protesting arrest of some of their members while a half-day hartal at Kotchandpur upazila protesting the "arrest of their 17 leaders and activists".

Most of the shops in the areas remained open and traffic was almost normal. Shops were shut only at Chambal of Banshkhali, said witnesses.

The party also called half-day hartal in five other districts -- Rajshahi, Chapainawabganj, Naogaon, Natore and Chandpur -- for today over the same issue.

Around 4,000 people have been sued in Banshkhali for Monday's assaults that left at least 20 people, including 10

coppers

,

maimed

.

Also, Shibir has called an eight-hour hartal in three districts of Rajshahi division for today demanding release of Mostafizur Rahman, its social welfare affairs secretary, and Atikur Rahman, office secretary. The two have been arrested in the capital.

Posted by: Fred || 01/30/2013 00:00 || Comments || Link || E-Mail|| [6467 views] Top|| File under: Jamaat-e-Islami
The Grand Turk
Turkey's Kurdish rebels to declare ceasefire
[Bangla Daily Star] Turkey's Kurdish rebels will declare a ceasefire and withdraw to their bases in northern Iraq in the spring as part of a deal brokered between their tossed in the slammer
Drop the heater, Studs, or you're hist'try!
leader and the country's intelligence agency, media reported yesterday.

According to the agreed timetable, the Kurdistan Workers' party (PKK) will declare a ceasefire in February at the urging of their tossed in the slammer
Drop the heater, Studs, or you're hist'try!
leader Abdullah Ocalan, daily Hurriyet reported.

As a confidence-building measure, some 100 PKK members will lay down arms and withdraw to northern Iraq in the spring, once the snow melts off the mountains along the two countries' border, according to the daily.

But the complete disarmament will depend on the course of negotiations with Ankara, it said.

There is an estimated 4,000-4,500 Kurdish rebels and more than half of them are based in northern Iraq where the group enjoys safe haven.

Posted by: Fred || 01/30/2013 00:00 || Comments || Link || E-Mail|| [6527 views] Top|| File under:
India-Pakistan
Security forces kill 33 militants in Khyber, Orakzai agencies
[Dawn] Pakistani security forces on Tuesday claimed that they have killed 33 militants affiliated to the outlawed Lashkar-i-Islam (LI) and Tehrik-i-Taliban Pakistan (TTP) as fighter jets struck their hideouts in remote Tirah valley of Khyber Agency
and Mamozai area of Orakzai agency.

The TTP spokesman however has claimed that only two of their fighters have died in the air strikes while rest of those killed were civilians.

The claims however could not be verified from any independent sources, as the area is totally inaccessible to the media.

Security sources told Dawn.Com that the jet fighters have also destroyed ammunition and ration depots of the militants groups in Dawatoi, Bara Gat, Wocha Wona, and Nakai areas of the Khyber Agency during the last 24 hours operation.

They said that at least 23 militants have been killed while scores of others have been injured in the strikes.

In a separate strike in adjoining Mamozai area of Orakzai agency, the jet fighters have also destroyed four militants' hideouts.

Assistant Political Agent Upper Tehsil Muhammad Rafiq says they have reports that at least ten militants have died in the strikes while their four secret hideouts have also been destroyed.

TTP spokesman Ehsanullah Eshan, reacting to the incidents said that they had lost only two fighters in the strikes and most of the people killed by the Pakistani fighter jets are innocent civilians.

"I can confirm that jets have targeted civilians' houses on the border of Orakzai Agency, in Kokikhels area and there is confirmation of civilian deaths, including women and children," he said, adding, "our bases are safe enough to escape the bombing and we know how to remain safe in the area."

About the ongoing clashes with Ansarul Islam (AI) in Tirah Valley, Ehsan said, "We have lost only 7 fighters while 15 others have been injured in the war with the AI, but I don't have any confirmation of deaths on the other side."

To a query about capturing the AI headquarters in Bagh-Maidan, the TTP spokesman said, "I can't say as we are in the middle of the war, but the TTP's fight will continue until the elimination of government-backed fighters of Ansarul Islam."

"Despite a peace agreement with the TTP they have killed more than 29 of our Mujahideen and have also stopped and blocked the supply routes to the tribesmen who are opposed to the AI ideology," he added.

About the dissociation of Tariq Afridi group from the TTP as claimed by their spokesman Muhammad in media reports, Ehsan said, "I am not in knowledge of any spokesman by the name of Muhammad, who had claimed this."

"But I must say... all us TTP fighters are unanimous in defeating Ansarul Islam, who are supported by the Pakistani government," he added.

About Lashkar-i-Islam (LI) backing the TTP in the fight against the Ansarul Islam, he said, "TTP is on its own, but any support from the LI will be welcomed."

Posted by: Fred || 01/30/2013 00:00 || Comments || Link || E-Mail|| [6468 views] Top|| File under: Lashkar-e-Islami
Gunmen attack police station in Karachi, policeman killed
[Dawn] Gunmen on
cycle of violences on Tuesday opened fire on a

cop shoppe

in Bloody Karachi


...formerly the capital of Pakistain, now merely its most important port and financial center. It is among the largest cities in the world, with a population of 18 million, most of whom hate each other and many of whom are armed and dangerous...


, killing one policeman and wounding two others, officials said.

The attackers fired automatic weapons at the main gates of a

cop shoppe

in the low income and restive eastern suburb of Sohrab Goth and threw an explosive "cracker" which damaged the boundary wall before fleeing, police said.

"At least one policeman embraced martyrdom and two others were

maimed

after unknown

gunnies

on

cycle of violence

s fired at a

cop shoppe

," senior police official Aleem Jaffry told AFP.

"The assailants also threw a cracker which damaged the outer wall of the

cop shoppe

," Jaffry said.

Police

front man

Imran Shaukat confirmed the incident and casualties and added that police had returned fire before the

gunnies

fled.

Posted by: Fred || 01/30/2013 00:00 || Comments || Link || E-Mail|| [6469 views] Top|| File under:
Two ST men among seven shot dead in city
[Dawn] Seven men, including two workers of the Sunni Tehrik
...formed in Karachi in 1992 under by Muhammad Saleem Qadri. It quickly fell to trading fisticuffs and

liquidation

s with the MQM and the Sipah-e-Sahaba, with at least a half dozen of its major leaders rubbed out. Sunni Tehreek arose to become the primary opposition to the Deobandi Binori Mosque, headed by Nizamuddin Shamzai, who was eventually bumped off by person or persons unknown. ST's current leadership has heavily criticized the Deobandi Jihadi leaders, accusing them of being sponsored by Indian Intelligence agencies as well as involvement in terrorist activities...
, were

bumped off

in the city on Monday, police said.They said that a young man was

rubbed out

and his two companions were

maimed

in an armed attack on

Kashmire

Road on Monday morning.

They said that

gunnies

riding a

cycle of violence

targeted three men, also riding on a bike, within the remit of the Jamshed Quarters

cop shoppe

and rode away.

The

maimed

were taken to the Civil Hospital Bloody Karachi


...formerly the capital of Pakistain, now merely its most important port and financial center. It is among the largest cities in the world, with a population of 18 million, most of whom hate each other and many of whom are armed and dangerous...


where one of them, identified as Riaz Sheikh, was pronounced dead. His two companions, Adnan and Kamran, both brothers, were admitted for treatment.

The police said that victim Riaz had suffered five bullet wounds. All of them were in their late twenties and employed at a company dealing with the installation of cellphone towers. Riaz was a resident of North Nazimabad while the two brothers lived in Nazimabad.

"The three victims are not affiliated with any political or religious party. Initial information suggested that they were labourers and heading for work when they were targeted," said Jamshad Quarters SP Usman Bajwa.

The police suspected personal enmity as a likely motive for the killing.

Two ST activists killed in attacks
An activist of the ST was

rubbed out

and a two-year-old boy was

maimed

in a New

Bloody Karachi

locality in the small hours of Monday, police said.

They said that assailants opened indiscriminate fire on 26-year-old Muhammad Khalid alias Khalda when he was standing close to a paan cabin in New

Bloody Karachi

's Sector 11-J. He died before he could be taken to the Abbasi Shaheed Hospital.

A two-year-old boy, Ansar, who was also there along with his father also suffered bullet wounds in the attack and was admitted to hospital for treatment. His condition was said to be stable.

The police said that Khalid was an active ST worker, who also had a criminal record and was recently released from prison.

Another ST worker was

rubbed out

in New

Bloody Karachi

's Sector 5-E within the remit of the Bilal Colony

cop shoppe

.

Police said that Mohammad Akram Qadri, 30, was targeted by armed motorcyclists, who escaped after their swift operation.

The body was taken to the Abbasi Shaheed Hospital for medico-legal formalities.

Ex-'SSP man'

rubbed out


A former activist of the banned Sipah-e-Sahaba Pakistain
...a Sunni Deobandi organization, a formerly registered Pak political party, established in the early 1980s in Jhang by Maulana Haq Nawaz Jhangvi. Its stated goal is to oppose Shia influence in Pakistain. They're not too big on Brelvis, either. Or Christians. Or anybody else who's not them. The organization was banned in 2002 as a terrorist organization, but somehow it keeps ticking along, piling up the corpse counts...
was

bumped off

in Landhi on Monday.

Police said that assailants riding a

cycle of violence

came to a grocery store and opened fire on the shopkeeper, Qari Khalid Saeed, in Awami Colony near Singer Chowrangi and fled.The victim, father of two,

was struck down in his prime

.

Police said that he had lately not been active, but in the past he remained associated with the banned SSP.

A

front man

for the Ahle Sunaat Wal Jamaat strongly condemned the killing and claimed that the victim was a sympathiser of his party.

Killed in Saeedabad
A car dealer was

rubbed out

in the Saeedabad area on Monday, police said.

They said that Mohammad Akbar was targeted when he was cleaning a car in the Saeedabad area. He died before he could be taken to the Civil Hospital, the police said.

He was a resident of the same area.

Initial police investigation suggested that the victim used to hang out with some gangsters and his suspected involvement with them was being considered as a likely motive for the killing.

Man found

rubbed out


The body of an unidentified man was found along Mauripur Road on Monday morning.

Police said that victim appeared to be in his mid-20s. The trussed-up body was found near Crown Cinema. The victim was shot in the head.

The body was shifted to the Civil Hospital

Bloody Karachi

for medico-legal formalities.

Businessman killed by

bandidos


The owner of a garment factory was

rubbed out

when he tried to resist a cash snatching bid near the Taj Complex on Monday.

Police said that

gunnies

riding a

cycle of violence

intercepted Ahmer Ahmed, 30, who was retuning from a bank branch near the Taj Complex within the remit of the Preedy

cop shoppe

after withdrawing Rs250,000.

The suspects tried to snatch the cash from him and upon resistance fired shots at him, took the cash and rode away. The victim was rushed to the Civil Hospital

Bloody Karachi

where he was pronounced dead.
He's dead, Jim!
on arrival.

The police said that the victim was the owner of a small garment factory and was a resident of Baloch Colony.

Body found in gunny bag
The body of another unidentified man, stuffed in a gunny bag, was found in a drain near Paper Market on Monday.

Police said that it appeared that the body had lain there for the past several days.

The body was shifted to the Civil Hospital

Bloody Karachi

for a post-mortem examination, as the police were not sure about the exact cause of death.

MQM man

rubbed out


An activist of the Muttahida Qaumi Movement


...English: United National Movement, generally known as MQM, is the 3rd largest political party and the largest secular political party in Pakistain with particular strength in Sindh. From 1992 to 1999, the MQM was the target of the Pak Army's Operation Cleanup leaving thousands of urdu speaking civilians dead...


was

rubbed out

in the Korangi Industrial Area late on Sunday night, police said.

They said that assailants targeted Ismail Magsi, 28, in Mehran Town within the remit of the Korangi Industrial Area

cop shoppe

. The victim was said to be a member of the Muttahida Organising Committee of the MQM's organizational structure.

The body was shifted to the Jinnah Postgraduate Medical Centre for medico-legal formalities.

PPP worker killed in Surjani
Also on late Sunday night, an activist of the Pakistain People's Party was

bumped off

in Surjani Town.

Police said that armed motorcyclists fired shots at a bike rider near Abdullah Mor and fled.

They said that the victim died on way to hospital.

He was later identified as Mohammad Fahad, a worker of the PPP.

Posted by: Fred || 01/30/2013 00:00 || Comments || Link || E-Mail|| [6474 views] Top|| File under:
Iraq
Iraq Ups Anti-Qaida Militia Pay to Appease Demos
[An Nahar] Iraqi officials said Tuesday they would up the salaries of Sunni militiamen who fought al-Qaida during the country's brutal sectarian war, the latest bid to appease mostly-Sunni anti-government rallies.

The immediate two-thirds increase in wages for the Sahwa, otherwise known as the Sons of Iraq or the Awakening, comes as officials have trumpeted a substantial prisoner release in the face of more than a month of demonstrations in the country's north and west.

Around 41,000 Sahwa fighters are to receive 500,000 Iraqi dinars ($415) a month, up from 300,000 dinars ($250), Deputy Prime Minister Hussein al-Shahristani told a news conference on Tuesday.

The Sahwa is composed of bands of Sunni tribesmen who sided with the U.S. military from late-2006 onwards against al-Qaida, a key factor helping turn the tide of Iraq's bloody insurgency.

Sunni militants still linked to al-Qaida regularly target Sahwa fighters in violent attacks because they regard them as traitors.

An increase in wages for the Sahwa, as well as their incorporation into the security forces and civil service, has long been a demand of Iraq's Sunni community, calls that have been amplified by the recent protests.

In addition to the salary increase, officials in Baghdad recently claimed to have released nearly 900 inmates from Iraqi prisons, but have not provided a breakdown on how many were being held without charge and how many were simply being released as their jail terms had ended.

Shahristani also publicly apologized in a news conference this month for holding detainees without charge.

Posted by: Fred || 01/30/2013 00:00 || Comments || Link || E-Mail|| [6466 views] Top|| File under: Govt of Iraq
Syria-Lebanon-Iran
Israeli strike indicates Syria, Hezbollah may have crossed its 'red line'
Israeli jets reportedly carried out an unprecedented airstrike along the Lebanon-Syria border today against an arms convoy carrying advanced anti-aircraft missiles to the Lebanese Shiite militant group Hezbollah.

If the alleged arms shipment is confirmed, it would be a significant development that crosses Israel's repeated "red line" regarding the transfer of advanced air defense systems to Hezbollah.

The convoy was carrying SA-17 "Grizzly" mobile medium-range anti-aircraft missiles, according to the Associated Press, which quoted Israeli and US officials. The location of the attack remained unclear, although reports said it occurred on Syrian territory close to the border with Lebanon.

Since 2006, when Hezbollah and Israel fought a month-long war, the Lebanese group has steadily expanded its arsenal, both in size and capabilities, in preparation for a possible conflict with the Jewish state.

The Lebanese Army acknowledged in a statement that three waves of Israeli aircraft violated Lebanese airspace between 4:30 p.m. yesterday and 7:55 a.m. today. Israeli jets and reconnaissance drones stage flyovers above Lebanon on a near daily basis -- the white contrails made by the passing aircraft are a common sight on clear days -- but a Western diplomat said that there had been a "substantially unusual and very high level of air activity in the past two days."

Lebanese security sources denied all knowledge of an airstrike along the border and there were no reports in Lebanese media this morning of any such incident.
Posted by: tipper || 01/30/2013 14:35 || Comments || Link || E-Mail|| [6534 views] Top|| File under:
Violence Kills 91 Nationwide
[An Nahar] Violence raged in Aleppo province, where seven children were killed in air strikes on the town of Safireh, the Observatory said, giving a toll of 91 people killed across Syria on Tuesday.

And in Damascus a member of parliament was seriously injured when a explosive device strapped to his car exploded, the Observatory said.

The bloodshed came as rebels captured a vital bridge across the Euphrates River in Deir Ezzor city, largely severing an army supply route to Hasakeh province further north.

The nearby regime security headquarters and a smaller bridge were also captured, prompting retaliatory air strikes on the critical crossings.

"These gains in Deir Ezzor are very important because this strategic city is the gateway to a region rich in oil and gas resources," said Observatory director Rami Abdel Rahman.

"If the rebels continue to progress and gain control of what is left of military-held positions... it will be the first major city to fall into the hands of the rebels," said Abdel Rahman.

On the eve of a donors' conference in Kuwait, charity organizations pledged $182 million (136 million euros) for Syrians displaced at home or who have fled abroad.

U.S. President Barack Obama announced an extra $155 million dollars to aid refugees fleeing what he said was "barbarism" propagated by the government of President Bashar Assad.

Posted by: Fred || 01/30/2013 00:00 || Comments || Link || E-Mail|| [6476 views] Top|| File under: Govt of Syria
'Bodies of executed men' found in Aleppo
[BBC.CO.UK] The bodies of dozens of young men, all apparently summarily executed, have been found in the northern Syrian city of Aleppo, rebels and activists say.

At least 71 bodies were found by a river in the western Bustan al-Qasr district, UK-based Syrian Observatory for Human Rights (SOHR) said.

Most had their hands tied behind their backs and gunshot wounds to the head.

Hours after the find, UN envoy Lakhdar Brahimi reportedly said Syria was "breaking up before everyone's eyes".

He told a closed-door session of the UN Security Council that he had no progress to report, adding that the government's legitimacy had been "seriously, probably irreparably, damaged", diplomats said.

Mr Brahimi has been trying to seek a way out of the crisis on the basis of a peace plan approved at an international conference in June 2012.

The UN says the conflict has left more than 60,000 people dead.

Shot in the head
Video footage of the gruesome discovery was posted by activists on YouTube.

It showed a large number of bodies strewn in and around the banks of the Quwaiq river, which skirts the western side of Aleppo.

The bodies were caked in grey mud and showed signs of rigor mortis. There were also signs of blood having poured from many of the heads.

Rigor mortis, a stiffening of the limbs of a corpse, begins around three hours after death, peaks at around 12 hours and is completely dissipated some two days later.

Daily Telegraph correspondent Ruth Sherlock, who was at the scene, told the BBC there was "absolute pandemonium".

"There were pickup trucks outside with people standing crying, screaming over corpses that were being taken away," she said.

Sherlock said she counted at least 71 bodies in different stages of decomposition, mostly between the ages of 20 and 40, as well as two boys aged about 11 and 15.

Hotly contested
One volunteer helping to load bodies on to a lorry said there was no identification on the bodies.

People were gathering at the bank to see if they could find their missing relatives, AFP reported.

"My brother disappeared weeks ago when he was crossing [through] the regime-held zone, and we don't know where he is or what has become of him," said Mohammed Abdul Aziz.

Other relatives said their loved ones had gone missing days before. Many had set out for government-held areas, believing that as they were not fighters they would be safe, they said.

Activists say the victims had been killed after being tossed in the slammer
You have the right to remain silent...
by forces loyal to
Hereditary President-for-Life Bashir Pencilneck al-Assad.


Scourge of Qusayr...


A Syrian government source said that many of the victims had been kidnapped but accused "terrorists" - the term officials use to describe the rebels - of carrying out the kidnappings and killings.

"They were kidnapped by terrorist groups... and executed last night in a park in Bustan al-Qasr under their control," the source told AFP.

"Now these terrorist groups are creating a media campaign, showing the bodies being recovered from the Quwaiq river in an area under their control."

Posted by: Fred || 01/30/2013 00:00 || Comments || Link || E-Mail|| [6473 views] Top|| File under: Govt of Syria
Who's in the News
34
[untagged]
7
Arab Spring
6
al-Qaeda in North Africa
6
Govt of Syria
4
Govt of Pakistan
2
Salafists
1
Govt of Iraq
1
al-Shabaab
1
Houthis
1
Jamaat-e-Islami
1
Lashkar-e-Islami
Bookmark
E-Mail Me
The Classics
The O Club
Rantburg Store
The Bloids
The Never-ending Story
Thugburg
Gulf War I
The Way We Were
Bio
Merry-Go-Blog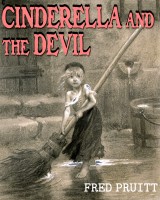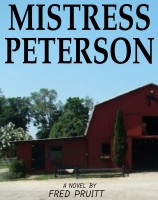 On Sale now!


A multi-volume chronology and reference guide set detailing three years of the Mexican Drug War between 2010 and 2012.

Rantburg.com and borderlandbeat.com correspondent and author Chris Covert presents his first non-fiction work detailing the drug and gang related violence in Mexico.

Chris gives us Mexican press dispatches of drug and gang war violence over three years, presented in a multi volume set intended to chronicle the death, violence and mayhem which has dominated Mexico for six years.
Click here for more information


Meet the Mods
In no particular order...


Steve White
Seafarious
Pappy
lotp
Scooter McGruder
john frum
tu3031
badanov
sherry
ryuge
GolfBravoUSMC
Bright Pebbles
trailing wife
Gloria
Fred
Besoeker
Glenmore
Frank G
3dc
Skidmark
Alaska Paul



Better than the average link...



Rantburg was assembled from recycled algorithms in the United States of America. No trees were destroyed in the production of this weblog. We did hurt some, though. Sorry.
3.237.0.109

Help keep the Burg running! Paypal: