Afghanistan
Kunar Tribal Elders Kidnapped, Killed
[Tolo News] Two tribal elders

kidnapped

three days ago in the Manogai district of eastern Kunar province


... which is right down the road from Chitral. Kunar is Haqqani country.....


by

gunnies

have been found dead, local officials said Wednesday.

The tribal elders were found stabbed to death and with their eyes cut out in Manogai's Zeer-Salam area Wednesday morning, district police chief Awaz Mohammad Nazeeri told TOLOnews.

"The elders have been stabbed and the

gunnies

have taken their eyes out," he said.

No one has been locked away
You have the right to remain silent...
over the case but the police are still investigating the incident, he added.

Motives for the kidnapping and murder of the two elders are unclear, according to Nazeeri, who did not know their names.

No group including the Taliban has

grabbed credit

.

Manogai district is considered insecure in the province with active Islamic fascisti targeting local officials and police check-points.

Posted by: Fred || 01/31/2013 00:00 || Comments || Link || E-Mail|| [10802 views] Top|| File under: Taliban
Three Local Taliban Leaders Captured
[Tolo News] Three Local Taliban leaders were captured Wednesday in operations in the north and south of Afghanistan.

Two leaders were captured in a joint Afghan and NATO


...the North Atlantic Treaty Organization. It's headquartered in Belgium. That sez it all....


troop operation in Nahr-e Saraj district of southern Helmand


...an Afghan province populated mostly by Pashtuns, adjacent to Injun country in Pak Balochistan...


province, Isaf said.

"The first tossed in the clink
Drop the rosco, Muggsy, or you're one with the ages!
Taliban leader is believed to be directly responsible for orchestrating

liquidation

s of Afghan National Security Force members, overseeing attacks on Afghan Local Police checkpoints and directing attacks against Afghan and coalition forces," Isaf said in its operations update Wednesday.

He is also accused of overseeing the acuquisition and transfer of multiple heavy weapons and improvised

bomb

s (IED) to Taliban fighters operating in Nahr-e Saraj, Isaf added.

The second detained Taliban leader is believed to be directly responsible for transporting and financing IED-making materials, IED placement and the executing IED attacks against Afghan and coalition forces, Isaf said.

Four suspected

cut-throats

were also captured during the raid.

The statement said that a third local Taliban leader was captured in Khanabad district of northern Kunduz province Wednesday.

He is accused of being directly involved in planning and executing IED attacks against security forces and government officials.

Meanwhile in eastern Nangarhar


The unfortunate Afghan province located adjacent to Mohmand, Kurram, and Khyber Agencies. The capital is Jalalabad. The province was the fief of Younus Khalis after the Soviets departed and one of his sons is the current provincial Taliban commander. Nangarhar is Haqqani country..


province Wedensday, two

cut-throats

were killed and nine others were captured after being fired upon during a security operation in search of a Taliban

controller

in the Khugyani district.

The

controller

was not captured but several firearms and ammunition were seized.

Isaf did not disclose the names of any of the local leaders it said were captured.

Posted by: Fred || 01/31/2013 00:00 || Comments || Link || E-Mail|| [10800 views] Top|| File under: Taliban
Africa North
Police and protesters clash in Kafr Sheikh for 3rd day, night
[Al Ahram] Ahram Arabic news website reported that at least 54 protester and Central Security Forces (CSF) soldiers suffered teargas inhalation and various injuries on Wednesday night in the city of Kafr Sheikh, the capital of the northern Delta governorate.

Intense

festivities

centred around the Capitol and the governorate's main court in the centre of the city.

Police fired teargas at demonstrators who continued to pelt soldiers with stones.

The 6 of April youth movement, Kefaya and other revolutionary youth groups had organised a march to the capitol building on Wednesday evening to demand President Mohamed Morsi lift the state of emergency on the Suez Canal cities he imposed on Sunday.

Clashes between protesters and police also took place in the governorate's second largest city, Desouk.

Security forces has tossed in the clink
Keep yer hands where we can see 'em, if yez please!
at least 34 people in the capital and Desouk so far.

Posted by: Fred || 01/31/2013 00:00 || Comments || Link || E-Mail|| [10798 views] Top|| File under: Arab Spring
Egypt Detains Suspected 'Black Bloc' Members
[An Nahar] Egyptian authorities on Wednesday jugged
Yez got nuttin' on me, coppers! Nuttin'!
suspected "Black Bloc" members as they protested an order by the public prosecutor to arrest anyone from the shadowy opposition group, Agence

La Belle France

Presse reported.

Riot police took into custody at least four protesters, who were wearing black masks, outside the public prosecutor's office in central Cairo, the journalist reported.

Dozens of unmasked protesters had gathered outside prosecutor Talaat Ibrahim's office, chanting slogans hostile to Islamist President Mohamed Morsi.

Presenting themselves as the defenders of protesters opposed to Morsi's rule, the Black Bloc reportedly models itself on anarchist groups of the same name in Europe and the United States.

On Tuesday, Ibrahim's office said: "Inquiries have shown that the Black Bloc is an organized group which carries out terrorist actions."

The prosecutor urged "citizens to arrest anyone suspected of membership in this group and hand them over" to the army or the police.

In a video posted on YouTube, the Islamic fascisti say they want to "confront the regime of the fascist tyrants" -- a reference to the

Moslem Brüderbund

of which Morsi hails.

Photographs showed them celebrating around a police armored vehicle in flames in the middle of Tahrir Square this week, waving V-for-victory signs.

Posted by: Fred || 01/31/2013 00:00 || Comments || Link || E-Mail|| [10797 views] Top|| File under: Arab Spring
Mauritania arrests salafists
[MAGHAREBIA] The war in Mali is forcing Mauritanian security forces to be more vigilant and closely monitor people who could be recruited by al-Qaeda in the Islamic Maghreb (AQIM) and affiliated terrorist groups.

Against this background, a large number of salafists were incarcerated
You have the right to remain silent...
over the past few days.

Mauritanian security services on Tuesday (January 29th) arrested Dembra Ould Semane, the brother of salafist prisoners Mohamed and El Khadim Ould Semane.

"The Mauritanian police have placed many salafist activists under surveillance for fear that they will join Al-Qaeda camps," al-Akhbar stated.

Moreover on Monday, according the website, "three people were arrested... in Chegar, in central Mauritania. They are suspected of having links with salafist

bully boyz

in northern Mali."

These arrests highlight once more the issue of the recruitment of young Mauritanians by terrorist groups.

"Mauritania is a real recruiting ground for AQIM," said analyst Abdou Ould Mohamed. "This is because the ground is fertile. In Mauritania, the majority of the population is young, with 59% of inhabitants under 25. In addition, many young people are unemployed."

Ould Mohamed added that

Moslem

fundamentalism is gaining ground in Mauritania.

"There is a great deal of enthusiasm for Islamist parties," he commented.

Observers noted that young people are flocking to join AQIM.

"Mauritanians are rising up the ranks of the terrorist organization," said terrorism expert Sidati Ould Cheikh. "In December, AQIM's national emir appointed terrorist chief Mohamed Lemine Ould Hacen, alias Abdallah al-Chinguetti, as head of the Al Vourghan brigade to replace the former emir Yahya Abou El Hammam, who was appointed as the terrorist organization's second-in-command in the Sahel."

Al-Chinguetti is of Mauritanian origin. He studied at the Higher Institute of Islamic Studies and Research in Mauritania in 2006 and was locked away
I ain't sayin' nuttin' widdout me mout'piece!
several times by the Mauritanian authorities.

He is now the terrorist organization's

front man

in the Sahel.

In a video broadcast shortly after his appointment, Al-Chinguetti explained that many young Mauritanians joined AQIM, just as he did in 2006.

"Mauritanians are just behind Algerians in terms of the number of fighters within AQIM," noted Cheikh Haidara, editor-in-chief of the daily newspaper L'Authentique. "In the past, they held key positions as spokesmen and preachers. Today, they are holding an increasing number of command positions within the military hierarchy."

"In any case, these young Mauritanians have taken their own lives or gone off to kill themselves in Algeria, Mauritania, Mali, Niger and Tunisia," said ANI head and expert on Islamism Mohamed Mahmoud Ould Aboul Maaly.

Among the many young Mauritanians who have sacrificed themselves for AQIM, Ould Aboul Maaly mentioned "the two

jacket wallah

s who blew themselves up in Mauritania, namely Moussa Ould Zeidane, alias Abou Oubeida al-Basri, the man responsible for the

suicide kaboom

on the French embassy in Nouakchott in August 2009, and Idriss Ould Mohamed Lemine, alias Abou Ishagh al-Chinguitty, the man behind the foiled

suicide kaboom

of 25 August 2010 at the military barracks in Nema, in eastern Mauritania."

"Then there is Ibrahim Al Khalil Ould Haboye, alias Nacer, who was responsible for a

suicide kaboom

at a Nigerien army barracks in March 2010 and Sidina Ould Khattary, alias Abou Zeineb Al-Mouritani, who carried out the

suicide kaboom

on a bus in the Algerian city of Bouira in 2008," he added.
Posted by: Fred || 01/31/2013 00:00 || Comments || Link || E-Mail|| [10799 views] Top|| File under: al-Qaeda in North Africa
Qaddafi supporters behind Othman killing says Sawan
[Libya Herald] The

liquidation

of Misrata council member Mohamed Ben Othman last Saturday was carried out by Qadaffy supporters intent on destablising the entire country, according to the leader of the Justice and Construction (J&C), party Mohammed Sawan.

Ben Othman was a member of the J&C.

Speaking in a

presser

yesterday evening, Tuesday, at the party's headquarters in Tripoli


...a confusing city, one end of which is located in Lebanon and the other end of which is the capital of Libya. Its chief distinction is being mentioned in the Marine Hymn...


, Sawan claimed that Othman had received several threatening letters from Qadaffy regime supporters. These "traitors", he said, were being manipulated and financed from abroad. He suggested that some were in Misrata itself. He spoke of elements of the former regime remaining "in some Libyan cities that were besieged by the former regime during the 17 February Revolution".

The two main ones were Misrata and Zawia.

Sawan also accused those behind the

liquidation

of employing other means to destabilise the country such as spreading of rumours and sewing division among Libyans.

He added that J&C had presented a draft national reconciliation charter, to involve all responsible and patriotic political organizations and leading national figures in order to get the country out of its current political problems.

He said that the objective was stability, security and peace through national partnership. It also aimed at promoting a spirit of civil solidarity and national identity.

Posted by: Fred || 01/31/2013 00:00 || Comments || Link || E-Mail|| [10798 views] Top|| File under: Arab Spring
AQIM, Ansar al-Din bosses bravely flee Kidal
[MAGHAREBIA] Malian and French forces recaptured Kidal on Wednesday (January 30th), forcing the main Islamist chiefs to flee their last holdout in northern Mali, AFP reported.

Al-Qaeda in the Islamic Maghreb (AQIM) katibat leader Abou Zeid and Ansar al-Din chief Iyad Ag Ghaly have reportedly retreated to the Adrar des Ifoghas mountain region bordering Algeria and Niger.

Meanwhile,


...back at the pool hall, Peoria Slim swung his cue at Hurley's head...


at a donor conference in the Addis Ababa Tuesday, African leaders and international officials pledged more than 340m euros to support Mali.

Lack of cash and equipment has hampered the deployment of nearly 6,000 troops in the African-led force for Mali (AFISMA).
Posted by: Fred || 01/31/2013 00:00 || Comments || Link || E-Mail|| [10798 views] Top|| File under: al-Qaeda in North Africa
French Enter Last Main Islamist-Held Town in Northern Mali
[An Nahar] French troops on Wednesday entered Kidal, the last Islamist bastion in Mali's north to be recaptured in a whirlwind

Gay Paree

-led offensive amid reports the

faceless myrmidons

have regrouped in remote hills near Algeria.

Their arrival in Kidal comes days after the capture of Gao and Timbuktu in a three-week offensive that

Gay Paree

now hopes to wind down and hand over to African troops.

"French elements were deployed overnight in Kidal," French army

front man

Thierry Burkhard told AFP in

Gay Paree

.

Several sources reported earlier that French troops had landed at the airport of Kidal.

"We confirm that French aircraft are on the Kidal landing strip and that protection helicopters are in the sky," said a regional security source.

A

front man

for the breakaway Islamic Movement of Azawad, which recently announced it had taken control of the town, said its leader was speaking to the French who landed at the airport.

Kidal lies 1,500 kilometers (930 miles) northeast of the capital Bamako and until recently was controlled by the Islamist group Ansar Dine (Defenders of the Faith).

Last Thursday however, the newly formed group announced it had split from Ansar Dine, that it rejected "extremism and terrorism" and wanted to find a peaceful solution to Mali's crisis.

Ansar Dine and two other Islamist groups took advantage of the chaos following a military coup in Bamako last March to seize the north, imposing a brutal form of Islamic sharia law. Offenders suffered whippings, amputations and in some cases were executed.



La Belle France

swept to Mali's aid on January 11 as the Islamists advanced south towards Bamako, sparking fears that the whole country could become a haven for terrorists.

"The Malian and French forces have reversed the chain of events," French chief of defense staff Admiral Edouard Guillaud said in Bamako on Wednesday, after meeting Malian Prime Minister Diango Cissoko.

"The re-establishment of law and order in northern Mali has started. That's good news and we will carry on.

Several reports say the main Islamist chiefs, Iyad Ag Ghaly of Ansar Dine and the Algerian Abou Zeid of Al-Qaeda in the Islamic Maghreb (AQIM), have retreated to the mountains in the Kidal region, which borders Algeria and Niger.

In the face of ground strikes and devastating air bombings that destroyed their headquarters in Timbuktu as well as their fuel supplies and armory, the Islamists had no choice but to flee.

But the lack of resistance for the moment does not mean they have been neutralized, said Alain Antil, the head of sub-Saharan affairs at the French Institute of International Relations.

"They can turn to classic guerrilla tactics including harassment, rapid attacks with kidnappings and bombings," said Antil.

"They will regroup and re-position themselves in Libya, Algeria and Tunisia. It's above all an international network," said Souleimane Mangane, a Malian specialist on Islamist movements.

The U.N. refugee agency reported that food, clean water and fuel were scarce in both Kidal and Tessalit, further north.

"Hundreds of people are reported to have fled Kidal in recent days to villages further north, even closer to the Algerian border," said the UNHCR.

"Others have crossed into Algeria, despite the border being officially closed."

In Timbuktu on Tuesday, a day after the troops drove in to an ecstatic welcome, hundreds of people looted shops they said belonged to Arabs, Mauritanians and Algerians accused of backing the Islamists.

Experts in the city are still trying to assess exactly how many of the city's priceless ancient manuscripts dating back to the Middle Ages were destroyed when fleeing Islamists set fire to the building housing them.

But Shamil Jeppie, Timbuktu Manuscripts Project director at the University of Cape Town in South Africa, said more than 90 percent of the ancient books and manuscripts housed in Timbuktu were smuggled away before Islamists overran the city last year.

At a donor conference in the Æthiopian capital Addis Ababa Tuesday, African leaders and international officials pledged more than $455 million (340 million euros) for military operations in Mali and humanitarian aid.

Lack of cash and equipment has hampered deployment of nearly 6,000 west African troops under the African-led force for Mali (AFISMA) which is expected to take from the French army.

French Foreign Minister Laurent Fabius has insisted his troops would leave Mali quickly.

"Freeing Gao and Timbuktu very quickly was part of the plan," he said. "Now it's for the African countries to take over."

So far, just 2,000 African troops have been sent to Mali or neighboring Niger, many of them from Chad, whose contingent is independent from the AFISMA force. The bulk of fighting has been borne by some 2,900 French troops.

Posted by: Fred || 01/31/2013 00:00 || Comments || Link || E-Mail|| [10797 views] Top|| File under: al-Qaeda in North Africa
Africa Subsaharan
Boko Haram 'commander' declares ceasefire
[

Al Jizz

] A purported commander of Boko Haram
... not to be confused with Procol Harum, Harum Scarum, possibly to be confused with Helter Skelter. The Nigerian version of al-Qaeda and the Taliban rolled together and flavored with a smigeon of distinctly Subsaharan ignorance and brutality...
, the armed Nigerian group, has declared a unilateral ceasefire with the government.

Sheik Abu Mohammed Ibn Abdulazeez, a man local security sources say is a Boko Haram member, sent a statement to journalists in the city of Maiduguri on Monday, saying the truce was made "following a series of meetings with government officials".

It said he had "the consent and approval of our leader Abubakar Shekau and I call on all members to stop hostilities".

It is unclear if Abdulazeez really is speaking on behalf of Shekau or whether he represents a rival faction of the group, which says it is fighting Western influence and wants to impose Islamic law in parts of Nigeria.

Abdulazeez twice made statements last year saying the group was ready for peace talks with the government.

Attacks unabated

Boko Haram, whose attacks have left hundreds dead since it launched an uprising in 2009 to try to carve an Islamic state out of Nigeria, has continued its attacks unabated.

The latest statement is likely to be greeted with scepticism.

The statement came through the usual channels Boko Haram have used to deliver messages; through the Borno state journalists union. It was signed by Abdulazeez who also called to confirm it, union members said.

Shekau denied claims by the government that behind-the-scenes peace talks were being held in October last year, but he has remained silent since Abdulazeez made contact with press in November.

"We have adopted this measure as a result of the hardship

women and kiddies

are subjected to, and I urge all members to abide by this directive," Abdulazeez's statement said.

"I urge law enforcement agencies to reciprocate this good gesture."
Posted by: Fred || 01/31/2013 00:00 || Comments || Link || E-Mail|| [10806 views] Top|| File under: Boko Haram
Arabia
South Yemen Clashes Kill 3 Policemen, Civilian
[An Nahar] Assailants

rubbed out

two Yemeni

coppers

on Wednesday in the southern town of Daleh, triggering

festivities

that killed two more people including another policeman, officials said.

The two

coppers

were

bumped off

by suspected southern secessionists before the police launched a manhunt for the attackers, sparking the shootout in which another officer and a civilian died, a security official said.

Ten

coppers

were

maimed

, he added.

"The police have pulled back from the town to calm the situation," the official said, speaking on condition of anonymity
... for fear of being murdered...
A hospital official confirmed the

corpse count

.

Residents said the police conducted a number of arrests before their withdrawal, including owners of

cycle of violence

s, because the initial attack was carried out by

gunnies

on
cycle of violences.

The

festivities

come after hundreds of thousands of demonstrators

erupted into the streets

of the southern port of Aden to call for self-rule in the south, where people have long complained of discrimination.

South Yemen was a separate state before unification with the north in 1990. It broke away four years later, sparking a civil war, before it was overrun by northern troops.

Posted by: Fred || 01/31/2013 00:00 || Comments || Link || E-Mail|| [10797 views] Top|| File under: Arab Spring
Great White North
Canada orders former Saadi Gaddafi bodyguard deported
[Daily Nation (Kenya)] Canada on Tuesday ordered an Australian former bodyguard of slain Libyan dictator Muammar Qadaffy's


... one of those little rainstorms from the Arab Spring...


third-born son to be deported.

The Immigration and Refugee Board Member Alicia Seifert was quoted by Canada's public broadcaster as saying Gary Peters was "complicit in war crimes."

Seifert pointed to Peters' role in an alleged scheme to sneak Saadi Qadaffy and his family into Mexico with false documents at the height of pro-democracy protests in Libya in 2011.

A Canadian woman, along with a Danish citizen and two Mexicans, were charged by Mexican authorities last January with attempted trafficking of undocumented people, organised crime and falsifying official documents in the case.

Peters admitted to the Canadian Broadcasting Corporation that he continued to work for Saadi Qadaffy after the United Nations


...an idea whose time has gone...


imposed sanctions against the Libyan regime in 2011, but insists he was careful not to break any laws.
Posted by: Fred || 01/31/2013 00:00 || Comments || Link || E-Mail|| [10798 views] Top|| File under: Arab Spring
India-Pakistan
Four tribesmen injured in Peshawar blast
[Dawn] Four

rustics

were maimed

in a blast in Achini Bala area on the outskirts of provincial metropolis on Tuesday evening.

A police official said that an

bomb

packed in a plastic canister was planted in agricultural fields in the area that

exploded

through remote control.

He said that the injured persons were playing cards when they were targeted by the remote controlled

bomb

. It was a minor intensity blast, he added.

The injured were rushed to Hayatabad Medical Complex. The injured

rustics

identified as Fazl Mohammad, Guli Shah, Misal Khan and Khan Zada belong to Bara tehsil of

Khyber Agency

. They shifted to Beautiful Downtown Peshawar


...capital of Khyber Pakhtunkhwa (formerly known as the North-West Frontier Province), administrative and economic hub for the Federally Administered Tribal Areas of Pakistan. Peshawar is situated near the eastern end of the Khyber Pass, convenient to the Pak-Afghan border. Peshawar has evolved into one of Pakistan's most ethnically and linguistically diverse cities, which means lots of gunfire.


from Bara recently.

However,


a poor excuse is better than no excuse at all...


SHO Khizar Hayat Khan told Dawn that it seemed that the injured people were planting the

bomb

when it went off.
"All of them belong to Khyber Agency and they are also doubtful," he said. He added that he himself was investigating the case to ascertain if the people were innocent.

It was second blast in the area during the last two days as unidentified persons had targeted a police post on Ring Road on Monday evening.
Meanwhile,


...back at the mall, Clarissa spent the day shopping for new underwear. Tonight was going to be a special occasion...


the law enforcement agencies took two

rustics

into custody during a raid at a hotel in Qissa Khwani on Tuesday.

According to a source, the placed in durance vile
... anything you say can and will be used against you, whether you say it or not...
persons were identified as Akbar Khan and Abdul Haleem, both residents of Khyber Agency.

The source said that they were arrested in the light of some reports about them, but it could not be ascertained as to what they were doing at the time of their arrest.

In Tank district, the body of a former peace committee member was found in Khesora locality on Tuesday.

Adnan, a complainant, told City

cop shoppe

that his brother Akbar Jan went missing five days ago. He said they tried to contact him but his cellphone was switched off. However,


a clean conscience makes a soft pillow...


his dead body was found at Chesan Katch area on Tuesday, he said.

Akbar Jan belonged to Masood Mitchikhel tribe of Khesora village in tehsil Tiarza of South
Wazoo Agency. He had shifted to Tank owing to growing incidents of militancy and consequent military operation in the region. Later he joined a pro-government peace committee.

Adnan said that Akbar Jan was shot in the head with several bullets. Police

started the paperwork but haven't done much else

against unidentified persons and started investigation.

In Charsadda, unidentified persons blew up an electricity tower in Omarzai area on Tuesday morning.

Sources said that unidentified persons planted improvised

bomb

s near a tower of 132KV high transmission line of electricity in Hajiabad area of Omarzai that went off one after another and damaged the tower.

Posted by: Fred || 01/31/2013 00:00 || Comments || Link || E-Mail|| [10799 views] Top|| File under: TTP
Attack on police station leaves head constable dead
[Dawn] A policeman was killed and two others were

maimed

in a brazen attack launched by suspected

snuffies

on the Sohrab Goth

cop shoppe

on Tuesday evening, police said.

The attack on the Sohrab Goth

cop shoppe

, situated in a thickly populated area, was a grim reminder of a last month terror attack on a Rangers picket near Al-Asif Square within the jurisdiction of the same

cop shoppe

in which two Rangers personnel had been killed and three

coppers

maimed

.

DIG-East Abdul Aleem Jafferi said that the attack was carried out at the main gate of the

cop shoppe

when

coppers

deputed at pickets in the area returned to the

cop shoppe

after completing their duty to deposit their weapons.

The police said that initially a man came close to a policeman guarding the main gate and shook his hand in a bid to distract his attention. A police mobile van was at the main gate and the policeman was lifting the barrier to let it in when four men on two
cycle of violences raked the

cop shoppe

building with submachine-gun fire.

"They used an AK-47 assault rifle to carry out the shooting," the DIG said, adding that the police also returned fire but the attackers managed to escape.

Three

coppers

, one of whom was inside the

cop shoppe

, were

maimed

in the attack. They were immediately rushed to the nearby Patel Hospital and were later taken to the Aga Khan University Hospital for treatment.

However,


ars longa, vita brevis...


Head Constable Zulfiqar Naqvi died on his way to hospital. Constables Ghulam Nazuk and Arshad Mehmood were admitted for treatment.

Before the attack, the police had rounded up several suspects from the adjoining localities in the Sohrab Goth area. Although it was not clear whether any of the placed in durance vile
Drop the rosco, Muggsy, or you're one with the ages!
suspects were kept in the Sohrab Goth

cop shoppe

, the police claimed that the suspects were kept at different

cop shoppe

s.

"No suspect was present in the lock-up of the Sohrab Goth

cop shoppe

at the time of the attack...the detained suspects had been transferred to different

cop shoppe

s," the DIG claimed.

He said that it could be an attack to demoralise the police or it could be a reaction to the recent arrests in the Sohrab Goth area.

Another police officer told Dawn that the attack was carried out by

snuffies

active in the neighbourhood and it was possibly connected with the arrest of the suspects.

Following the attack, a heavy contingent of the police was sent to the

cop shoppe

.

The police collected around over a dozen spent bullet casings of AK-47 assault rifle from the crime-scene.

Posted by: Fred || 01/31/2013 00:00 || Comments || Link || E-Mail|| [10798 views] Top|| File under:
Bomb kills three suspected militants in Karachi's Sohrab Goth
[Dawn] A bomb blast killed three suspected militants in Karachi on Wednesday as they were carrying out preparations for a deadly attack, police said.

The suspected militants were attempting to put the bomb in the trunk of a taxi when it went off, senior police officer Aleem Jafri told AP. The device exploded accidentally.

The men had prepared three other bombs, but they did not explode and were defused by police.

The bombs, which were wired with electronic detonators, contained about 300 kilograms (660 pounds) of explosives, Jafri said.

Safdar Ali, a local police official told had told AFP the bomb exploded minutes after a hand grenade was hurled at a police van, a kilometer away.

"Around 30 minutes before the bomb explosion, two persons came on a motorbike and hurled a grenade on a police van. Three policemen and one civilian were injured in the explosion caused by the grenade," he said.

"We are gathering details of both events. We suspect that the two people killed in the second incident may be the terrorists trying to plant the bomb," Abdul Kareem Mughal, a senior police official, had told AFP.

Meanwhile, Governor Sindh Dr Ishratul Ibad took notice of the blast shortly after media reports. DawnNews reported that the governor had directed the DIG West of Police to submit a report regarding the blast.

Karachi has a long history of violence carried out by Islamic militants and gangs associated with the city's main political parties.
Posted by: Fred || 01/31/2013 00:00 || Comments || Link || E-Mail|| [10797 views] Top|| File under: Sipah-e-Sahaba Pakistan
Israel hit SA-17 missiles shipment
Good. Especially because last night USN, Ret. reported there was no seismic activity in the Fordo[w] nuclear facility on the day of the purported explosion closer than several hundred miles to the southeast.

It is a complete coincidence of course that the Israelis whacked the Syrians a couple days after moving two Iron Dome units to the north of the country.

[YNETNEWS] Israel conducted an Arclight airstrike inside Syria overnight near the border with

Leb

, hitting a convoy of trucks, US and regional officials said Wednesday.

The regional officials said Israel had been planning in the days leading up to the Arclight airstrike to hit a shipment of weapons bound for Hezbollah in

Leb

. They said the shipment included sophisticated, Russian-made SA-17 anti-aircraft missiles, which would be strategically "game-changing" in the hands of Hezbollah.

A US official said the strike hit a convoy of trucks.

SA-17 missiles are self-propelled


...most missiles are, you know, especially after you light them off...

and have the capacity to hit jets at a low altitude. The system's portability makes it harder to trace and enables it to surprise jets within its range. These attributes could jeopardize IAF jets should they operate against Hezbollah in

Leb

.
Posted by: Fred || 01/31/2013 00:00 || Comments || Link || E-Mail|| [10799 views] Top|| File under: Hezbollah
Calls for Revenge as Aleppo Buries Massacre Dead
[An Nahar] Umm Mohammed walks slowly among the 32 shrouded corpses lying on the floor of a school in Syria's Aleppo city, some of scores shot at point-blank range who were being buried on Wednesday.

She stops and kneels down to draw aside the sheet covering a face too damaged to recognize. One of the fighters pulls the sheet further away to reveal a tattoo on the dead man's right arm.

Umm Mohammed covers her face with her hands and weeps.

"It's her nephew, a doctor from the city of Maara who disappeared in July," says her husband, Abu Mohammed, who was on the banks of Aleppo's Quweiq River on Tuesday.

There he had helped to drag from the water the bodies of what some say may have been more than 80 victims, mostly young men but also some women and even children.

"When we got him on shore, I was sure it was him. The worst thing will be to tell his mother about it; she had been holding out hope that he was still alive," says Abu Mohammed.

No one has

grabbed credit

for the gruesome massacre. Rebels fighting to overthrow
Hereditary President-for-Life Bashir Pencilneck al-Assad


Before going into the family business Pencilneck was an eye doctor. If he'd stuck with it he'd have had a good practice by now...


blame his regime, and it in turn points the finger at the Islamist al-Nusra Front.

But at this school, in a rebel-held zone of Syria's once thriving commercial capital, there is no doubt that Assad was behind the massacre.

"We will avenge what happened yesterday. The deaths of these innocents will not go unpunished," rebel commander Abdel Khader al-Sada tells Agence

La Belle France

Presse.

"All the civilians who live in liberated zones are enemies of the regime. All Syrians are enemies of the regime. Assad is prepared to finish off his people to stay in power."

Hundreds of youths gather outside the Yarmuk School as preparations get under way to bury the victims. They chant: "We will not forget the blood of our

deaders

!"

Several men carry a body out of the school, wrapped in a sheet and the Syrian revolutionary flag to shouts of "Allahu Akbar" (God is greatest), which are drowned out by bursts of gunfire from fighters' Kalashnikovs.

Just after midday,

a holy man

raises the palms of his hands to his face and begins to pray over the bodies, as a hush falls over the kneeling crowd.

Then his prayers are interrupted by more shouts of "Allahu Akbar!"

Rebel Captain Abu Seij, in charge of the improvised morgue at the school, says the toll has gone up after one rebel fighter had on Tuesday said 78 bodies were retrieved from the river and that more were still in the water but out of reach because of regime snipers.

"We managed to get one more body out last night, and today have verified that there are at least two women and a number of children floating in the water," says Abu Seij.

So far, at least 46 of the bodies have been identified and relatives have already taken some away for burial at home, he says.

"If they are not identified, the rest will be taken to the cemetery outside Aleppo and buried in a common grave."

Meanwhile,


...back at the pool hall, Peoria Slim had found another sucker...


activist Mohammed al-Madi photographs each body as it lies decomposing on the school floor.

"We will create a database on each of the faces so that families might eventually identify their loved ones and know where they have been buried," he says, explaining that each body will be given a number that corresponds to its grave.

Amid the grim task of burying the dead, rebel commander Sada spits invective at the United Nations


...an idea whose time has gone...


and Western powers for having done nothing to end a conflict that has claimed more than 60,000 lives in 22 months.

"The United Nations and the West, from this moment, are responsible for the death of each and every man, woman and child in Syria. There can be no talk about negotiating with someone who massacres his people," he says.

"Assad has shown that he does not want to negotiate because he lives under the umbrella of impunity that the West gives him."

Posted by: Fred || 01/31/2013 00:00 || Comments || Link || E-Mail|| [10797 views] Top|| File under: Govt of Syria
Syria Opposition Chief Says Ready for Talks with Regime
[An Nahar] Syria's opposition chief Moaz al-Khatib said on Wednesday he is ready for dialogue with officials of
Hereditary President-for-Life Bashir Pencilneck al-Assad's


Despoiler of Deraa...


regime, subject to conditions including that detainees are released.

"I announce I am ready for direct discussions with representatives of the Syrian regime in Cairo, Tunis or Istanbul," Khatib said via his Facebook page, citing as another condition that passports for exiled citizens be renewed.

"I became aware thanks to the media that the regime in Syria has called on the opposition to enter into dialogue," said Khatib, who heads the main opposition Syrian National Coalition.

"While it is not right for anyone to bargain with the freedom for which our people have paid so dearly in blood, I say there are basic conditions before I sit down with representatives of the regime," he said.


Khatib described his proposal as "a goodwill initiative to seek a political solution to the crisis, to prepare for a transitional phase that prevents any more bloodshed."

But he added that "we cannot trust a regime that kills children, attacks bakeries bombards universities, destroys Syria's infrastructure and massacres innocent people."

Assad proposed earlier this month a national dialogue to end Syria's crisis, but he made it clear this would only apply to groups not linked to the armed insurgency, effectively shutting out the National Coalition.

Khatib said the unprecedented statement expressed his own opinion only and that his group would meet on Thursday to discuss the proposal.

An influential opposition group, the Syrian National Council (SNC) -- a key component of the Coalition -- swiftly rejected the proposal.

"The Syrian people have -- and are still paying -- an extremely high price for their full freedom and to get rid of every last remnant of this oppressive, tyrannical regime," said the SNC, adding that it "rejects any settlement or negotiation with the Syrian regime."

The Coalition had earlier Wednesday lashed out at the "global inaction" which it said was giving Assad's regime a license to kill, accusing Assad's forces of being behind the killings of at least 78 people whose bodies were Tuesday in a river in northern Syria's Aleppo.
Posted by: Fred || 01/31/2013 00:00 || Comments || Link || E-Mail|| [10798 views] Top|| File under: Govt of Syria
Who's in the News
33
[untagged]
8
Arab Spring
4
al-Qaeda in North Africa
2
Govt of Syria
2
Govt of Pakistan
2
Boko Haram
2
Taliban
1
al-Qaeda
1
Hamas
1
Hezbollah
1
TTP
1
Sipah-e-Sahaba Pakistan
1
Jamaat-e-Islami
1
al-Shabaab
1
Govt of Sudan
1
Govt of Iran
1
Salafists
Bookmark
E-Mail Me
The Classics
The O Club
Rantburg Store
The Bloids
The Never-ending Story
Thugburg
Gulf War I
The Way We Were
Bio
Merry-Go-Blog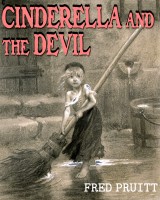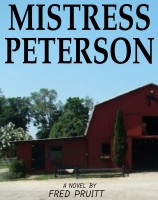 On Sale now!


A multi-volume chronology and reference guide set detailing three years of the Mexican Drug War between 2010 and 2012.

Rantburg.com and borderlandbeat.com correspondent and author Chris Covert presents his first non-fiction work detailing the drug and gang related violence in Mexico.

Chris gives us Mexican press dispatches of drug and gang war violence over three years, presented in a multi volume set intended to chronicle the death, violence and mayhem which has dominated Mexico for six years.
Click here for more information


Meet the Mods
In no particular order...


Steve White
Seafarious
tu3031
badanov
sherry
ryuge
GolfBravoUSMC
Bright Pebbles
trailing wife
Gloria
Fred
Besoeker
Glenmore
Frank G
3dc
Skidmark



Better than the average link...



Rantburg was assembled from recycled algorithms in the United States of America. No trees were destroyed in the production of this weblog. We did hurt some, though. Sorry.
3.225.221.130

Help keep the Burg running! Paypal: