Africa North
Malian Military: 4 Dead, 5 Wounded in Mine Blast
[An Nahar] A Malian military

front man

said on Thursday that four soldiers died and five others were

maimed

when their vehicle hit a land mine in eastern Mali.

Modibo Traore told The

News Agency that Dare Not be Named

that the soldiers were killed Wednesday evening in the town of Gossi.

The town is located between the towns of Hombori and Gao, both of which had been under Islamist rule until the French-led military offensive began earlier this month.

The French and Malians have been able to grab back control of the

placid provincial capital

s of Timbuktu, Gao and Kidal in a matter of weeks.

However,


Caliphornia hasn't yet slid into the ocean, no matter how hard it's tried...


questions remain about whether the Malian military and its West African allies can hold the cities once the French leave.

Posted by: Fred || 02/01/2013 00:00 || Comments || Link || E-Mail|| [336076 views] Top|| File under: al-Qaeda in North Africa
Bomb hits Benghazi police station
[MAGHAREBIA] A bomb exploded early Thursday morning (January 31st) at a Benghazi police, Libya Herald reported. No casualties or major damage to the Al-Birkah facility were reported.

A similar bomb attack on Tuesday struck an unused United Nations building in the city's Ghut Shaal district.

The police station blast is the latest in a series of attacks on Benghazi security officers. At the beginning of January, Lieutenant-Colonel Nasser Al-Moghrabi of Benghazi's Criminal Investigation Department was killed execution-style by a single gunshot to the head.

Two Benghazi police officers also died this month in separate car bombings.

Posted by: Fred || 02/01/2013 00:00 || Comments || Link || E-Mail|| [336078 views] Top|| File under:
Two More Killed in Cairo Clashes, Death Toll Reaches 56
[An Nahar] Two more people died in

festivities

between police and protesters near Cairo's Tahrir Square earlier this week, the health ministry said Thursday, bringing to 56 the number of deaths nationwide in a week of violence.

The two -- a 26-year-old male and another unidentified man -- were shot in the head and chest during

festivities

late on Tuesday night and

shuffled off the mortal coil

overnight, health ministry

front man

Ahmed Omar said.

The protests took a violent turn on Saturday after a court sentenced 21 residents of the canal city of Port Said to death for their involvement in football-related violence last year.

Anger on the street has been directed mainly at Islamist President Mohammed Morsi and his

Moslem Brüderbund

movement who have been accused of monopolizing power and failing to reform post-revolt Egypt.

Posted by: Fred || 02/01/2013 00:00 || Comments || Link || E-Mail|| [336070 views] Top|| File under: Arab Spring
Egypt Holds Black Bloc Member over 'Israeli Sabotage Plan'
[An Nahar] Egyptian authorities on Thursday placed in durance vile
Don't shoot, coppers! I'm comin' out!
a member of the Black Bloc

beturbanned goon

group suspected of planning to carry out an Israeli-directed sabotage plan, the official MENA news agency said.


Oooooh, the Israelis. No doubt a cunning plot was involved -- those Israelis are better than anyone when it comes to cunning plots.

One person "belonging to the Black Bloc organization was tossed in the slammer
Drop the rosco, Muggsy, or you're one with the ages!
inside a building overlooking Tahrir Square carrying Israeli plans to target petrol companies and vital installations, maps of these places and instructions on setting fire to some places," MENA reported.

Israel firmly rejected the notion of its involvement in any such plot.

Egypt's state security prosecution is currently questioning the suspect who is accused of "belonging to an illegal organization and planning to sabotage private and public property."

According to MENA, the suspect admitted to belonging to the Black Bloc, a group of masked

faceless myrmidons

who have appeared among protesters in recent

festivities

with police.

The suspect was spotted by a security guard in a residential building off Tahrir Square and handed over to police, MENA said.

Israeli foreign ministry

front man

Yigal Palmor said he had no idea whether or not the Black Bloc member intended to carry out a plan of sabotage, but the claim of Israeli involvement was "utter nonsense."

Elsewhere, another suspected Black Bloc member was arrested after placing an order with a clothing factory in the city of Mahalla, north of Cairo, for black masks and outfits for the group, the prosecution said in the report.

The arrests come on the eve of planned protests against President Mohamed Morsi as deadly unrest has swept the country.

Posted by: Fred || 02/01/2013 00:00 || Comments || Link || E-Mail|| [336080 views] Top|| File under: Arab Spring
Africa Subsaharan
Boko Haram crisis: Nigeria raids 'kill 17 militants'
Nigeria's military said it has killed 17 insurgents in an attack on two training camps belonging to the Boko Haram Islamist group.

One soldier was also killed in the firefight that broke out after they moved in on the camps, backed by helicopter gunships, the military said.

Spokesman Lt Col Sagir Musa said the "fortified" camps were in a forest and a game reserve in Borno State.

Boko Haram is seeking to establish an Islamic state in Nigeria.

The group has been blamed for the deaths of some 1,400 people in central and northern Nigeria since 2010.

The military "conducted two special operations supported by Nigerian Airforce helicopter gunship[s] to dislodge Boko Haram training camps" in the Ruwa forest and the Sambisa Game Reserve, Lt Col Musa said in a statement.

"The camp was properly... fortified and had training facilities, an armoury, accommodation, a drug store, kitchen, vehicle holding area, latrine and water points," he said.

Boko Haram has not yet commented on the incident.
Posted by: tipper || 02/01/2013 17:11 || Comments || Link || E-Mail|| [336088 views] Top|| File under:
Bangladesh
Killing, violence mark hartal
[Bangla Daily Star] At least three people in Bogra were killed in

festivities

during yesterday's hartal


... a peculiarly Bangla combination of a general strike and a riot, used by both major political groups in lieu of actual governance ...


enforced by Jamaat-e-Islami
...The Islamic Society, founded in 1941 in Lahore by Maulana Sayyid Abul Ala Maududi, aka The Great Apostosizer. The Jamaat opposed the independence of Bangladesh but has operated an independent branch there since 1975. It maintains close ties with international Mohammedan groups such as the Moslem Brotherhood. the Taliban, and al-Qaeda. The Jamaat's objectives are the establishment of a pure Islamic state, governed by Sharia law. It is distinguished by its xenophobia, and its opposition to Westernization, capitalism, socialism, secularism, and liberalist social mores...
demanding the scrapping of the international crimes tribunals and release of its top leaders being tried for war crimes.

Jamaat claimed the victims, Abu Ruhani, 22, Mizanur Rahman, 30, and Abdullah, 21, were its activists.

The party and its student body Islami Chhatra Shibir


... the student wing of the Jamaat-e-Islami Bangladesh...


called for a dawn-to-dusk hartal in the district tomorrow protesting the killings.

At least a hundred people, including 10

coppers

,

were maimed

in Bogra yesterday when the pickets and law enforcers clashed. Pickets even snatched a rifle from a policeman.

At least 35 people were placed in durance vile
Drop the heater, Studs, or you're hist'try!
in connection with the violence.

Meanwhile,


...back at the palazzo, Count Guido stepped from behind the suit of armor, rapier in hand. Ciccolini snarled and reached for his own weapon...


an auto-rickshaw driver in Feni crashed his vehicle into a tree while trying to outrun the pickets chasing him. He

departed this vale of tears

at a hospital.

A policeman in Jessore suffered minor injuries when pickets attacked him in Monirampur but he later died of a heart attack at a hospital.

Law enforcers picked four persons in connection with the attack.

Yesterday, Jamaat and pro-Jamaat student body Islami Chhatra Shibir men went on the rampage across the country and vandalised more than 60 vehicles, mostly buses and trucks, and torched over 25 vehicles including four police vans.

The half-day hartal in Dhaka and Chittagong, dawn-to-dusk elsewhere, was also marked by

kaboom

s of homemade bombs, violence and detention.

The rampage comes a day after Jamaat-Shibir men vandalised and torched vehicles in the capital supporting the hartal. Yesterday, the violence was scattered across the country.

In Bogra, some unidentified people launched an attack on a group of pickets, including Abu Ruhani, in front of Govt Mojibur Rahman College in the town around 12:30pm, witnesses said.

Ruhani along with other injured were rushed to a local hospital where doctors declared Ruhani dead.

He is the president of Shibir unit of Azizul Haque College (old building) and a third-year student of the sociology department.

Witnesses said unidentified people dragged Mizanur, owner of Bhai-Bon Hatchery (fish fry farm) at Subgram, out of his establishment and hacked him with sharp weapons around 12:45pm.

Seriously injured, he was rushed to Shaheed Ziaur Rahman Medical College Hospital where he was pronounced dead.
He's dead, Jim!
at 1:15pm.

Jamaat-Shibir men armed with lethal weapons brought out a procession in the town carrying the two dead around 4:30pm but police obstructed them.

Around 5:30pm, the pickets set fire to a students' dorm at Jamil Nagar area of the town. Pro-ruling party activists allegedly dominate the dorm.

Police and Rab personnel came to disperse the protesters, triggering a 40-minute clash that left Abdullah, 21, a Shibir activist of Bogra Shaheed Chandu Stadium Unit, killed.

Presidents of Bogra District Bangladesh Chhatra League
... the student wing of the Bangla Awami League ...
and Jubo League


... the youth wing of the Bangla Awami League...


Mashrafi Hero and Manzurul Alam have claimed that they were not responsible for the deaths.

"None of our activists staged any demonstrations yesterday," said Mashrafi of the pro-ruling party student body.

Assistant Superintendent of Police (A-Circle) Maqbul Hossain and Officer-in-Charge Syed Shahid Alam of Bogra Police Station told The Daily Star that all the three dead in Bogra belonged to Jamaat-Shibir.

Meanwhile,


...back at the revival hall, Buford bit the snake and Eloise immediately began speaking in tongues...


Zahirul Haque, 50, constable of Monirampur Police Station in Jessore died of cardiac arrest just after a clash between police and Jamaat-Shibir men early yesterday. He had sustained injuries during the clash.

In Feni, driver of a CNG-run auto-rickshaw Mohammad Emon, 25,

departed this vale of tears

at Feni Sadar Hospital after he suffered serious injuries when his vehicle hit a tree.

Emon, the lone bread earner of his family, was going to Sharshadi from Feni when pickets chased his vehicle and he tried to escape with his vehicle.

Three passengers on his vehicle were also injured.

In the capital, Jamaat-Shibir activists launched an attack on law enforcers from a procession at Bijoy Nagar around 7:00pm.

"Over 100 Jamaat-Shibir activists equipped with sticks and brick chips made the attack but police dispersed them after a half-hour-long clash," said the officer-in-charge of Paltan Police Station.

Earlier in the day, Jamaat-Shibir men set fire to three vehicles in Mirpur-11, two each in Postagola and Shonir Akhra.

They also vandalised nine buses and went kaboom! eight homemade bombs in the city while the law enforcers rounded up 15 pro-hartal activists.

In Chittagong, pickets went kaboom! homemade bombs, torched at least seven vehicles and vandalised two minibuses.

Posted by: Fred || 02/01/2013 00:00 || Comments || Link || E-Mail|| [336068 views] Top|| File under: Jamaat-e-Islami
Caribbean-Latin America
Gangs rob at least five buses in Durango

For a map, click here. For a map of Durango state, click here. For a map of Coahuila state, click here

By Chris Covert
Rantburg.com

At least five buses have been robbed at gunpoint near a northeast Durango municipality near La Laguna since last Sunday, according to Mexican enws accounts.

A news report which appeared last Monday on the website of El Mexicano news daily said that a group of athletes from Universidad Autonoma de Ciudad Juarez (UACJ) were stopped by armed suspects in Cuencame de Ceniceros municipality, and stripped of cell phones and cash.

Cuencame de Ceniceros is on Mexico Federal Highway 40 about 40 kilometers southwest of La Laguna. In the Sunday attack, armed suspects riding aboard a truck forced the three buses carrying the students to stop. One of the bus drivers was reported hurt.

A news report by Richard Ibarra which appeared on Yancuic news website said that the attacks began last Tuesday, which does not line up with the El Mexicano account, which said one attack took place on Sunday

In the Yancuic account, the office of the Durango Fiscalia General del Estado (FGE) or state attorney general said one of the attacks took place near the village of Chocolate early Tuesday morning.

When Mexican federal security forces arrived at the Chocolate location, they found five vehicles, an abandoned truck, passengers and a driver. The Yancuic account also said another two public buses were robbed as well.

Additionally, a truck was attacked with small arms in Gomez Palacio Thursday, but no one was reported hurt in that attack.

Meanwhile in Torreon, Coahuila, four more dead were found, bringing the total murdered in Torreon to 42.

According to several news reports posted on the website of El Diario de Coahuila news daily, three individuals were found shot to death near the intersection of Calle Joaquin Moreno and Avenida Juarez in Torreon. The dead were identified as Jesus Humberto Martinez Escarcega, 25, Alexis, 17, and Claudia Berenice Guzman Reyes, 30.

In other news, in perhaps the most stark statement to date of the security situation, the Durango FGE was forced to admit that security operations on the Durango side of La Laguna are no longer under the control of her office.

A press report brief which appeared on the website of El Siglo de Torreon news daily reported the remarks of Lt. Adelaido Flores Diaz, director of Torreon Direccion de Seguridad Publica Municipal, as saying Seguro Laguna was now in operation.

Seguro Laguna was the name of the now cancelled security program which operated in the region between October 2011 and November 30th 2012. The then Secretaria de Gobernacion (SEGOB) or interior minister Alejandro Poire cancelled the operation when violent crime fell in the area.

The decision to cancel Seguro Laguna left Durango governor Jorge Herrera Caldera practically screaming in the press for federal security assistance. The only federal response since last December was to close Centro de Readaptcion Social Numero 2 in Gomez Palacio, before a decision was made to reintroduce federal security forces, such as army, naval infantry and Policia Federal units to the region. The decision to close the CERESO, made by new SEGOB Miguel Osorio Chong, has complicated state security efforts, now that detainees must be taken to the Durango state capital 150 kilometers away.

In a brief statement to the press, Durango FGE Sonia Yadira Garza Fragoso said that Seguro Laguna was no longer in operation and that the Mexican Army now solely controls security operations in the region.

Chris Covert writes Mexican Drug War and national political news for Rantburg.com
Posted by: badanov || 02/01/2013 00:00 || Comments || Link || E-Mail|| [336079 views] Top|| File under:
The Grand Turk
Ankara bombing near US Embassy, 2 dead, a bunch injured.
Ankara: A suicide bomber detonated an explosive device outside the US embassy in Turkey's capital Ankara on Friday. Initial reports suggest that three people have been killed in the blast.

The suicide bomber, a security guard, a US staff member are reported to be dead, according to the Turkish police. Meanwhile, the Ministry of External Affairs in India has confirmed that all Indians in Turkey are safe.

The bomb appeared to have exploded inside the security checkpoint at the entrance of the embassy. Private NTV television said two security guards at the entrance were killed.

The embassy building is heavily protected. It is near an area where several other embassies, including that of Germany and France, are located. Police sealed off the area and journalists were being kept away. There was no claim of responsibility, but Kurdish rebels and Islamic militants are active in Turkey.

Kurdish rebels, who are fighting for autonomy in the Kurdish-dominated southeast, have dramatically stepped up attacks in Turkey over 2012. As well, homegrown Islamic militants tied to al-Qaida have carried out suicide bombings in Istanbul, killing 58, in 2003. The targets were the British consulate, a British bank and two synagogues. In 2008, an attack blamed on al-Qaida-affiliated militants outside the US Consulate in Istanbul left three assailants and three policemen dead.
Posted by: Whaiter Unuth4031 || 02/01/2013 07:47 || Comments || Link || E-Mail|| [336096 views] Top|| File under:
Police: Suicide Bombing At US Embassy, 2 Dead
[AyPee] A suspected

jacket wallah

detonated an

bomb

at the entrance of the U.S. Embassy in the Turkish capital on Friday and at least two people are dead, a police official said.

An

News Agency that Dare Not be Named

journalist saw a body in the street in front of an embassy side entrance. The bomb appeared to have went kaboom! inside the security checkpoint at the entrance of the visa section of the embassy.

Several ambulances were dispatched to the area. An AP journalist saw at least one woman who appeared to be seriously injured being carried into an ambulance.

Private NTV television said two security guards at the entrance were killed.

There was no claim of responsibility, but Kurdish rebels and Islamic

faceless myrmidons

are active in Turkey.
Posted by: trailing wife || 02/01/2013 07:34 || Comments || Link || E-Mail|| [336084 views] Top|| File under:
India-Pakistan
Suicide bomber outside mosque kills 19, wounds 45 in Pakistan northwest
[REUTERS] A

jacket wallah

killed 19 mostly Sunni

Mohammedan

s and

maimed

45 on Friday in a crowded market outside a mosque in Pakistain's restive northwestern town of Hangu, police and officials said.

Hangu, part of Pakistain's border region with Afghanistan, has been racked by sectarian violence between Sunni and Shi'ite tribes.

It is just a few km from Parachinar, which has a significant Shi'ite population against whom hardline Sunni

cut-thoat

groups have launched attacks for years.

"Most of the dead were coming out of a mosque in the marketplace after Friday prayers when the bomb went off," senior police officer Imtiaz Shah said.

No group has

grabbed credit

so far.
Posted by: Fred || 02/01/2013 05:34 || Comments || Link || E-Mail|| [336085 views] Top|| File under: Lashkar e-Jhangvi
Mortar shell kills six of a family
[Dawn] Six members of a family were killed when a mortar fell on a house in Tirah valley of Khyber Agency
on Wednesday, sources said.

They said that a stray mortar fired from Qazi's guesthouse an undisclosed location hit the house of Ghani Gul in Sponrhai area of Kukikhel


...a tribe of primitives inhabiting Khyber Agency. They are a branch of the Afridi tribe. Traditionally they have been migratory, tromping between Jamrud and the Rajgal valley with the seasons. The tribe has had mustache-cursing relationships with several other tribes, including the Zakkakhel and Kambarkhel, and with the Mullagori. They make welcome most anyone with a turban and automatic weapons, but every once in awhile they get together a tribal lashkar to mollify the government...


, killing six members of his family.

Meanwhile,


...back at the palazzo, Count Guido had escaped from his bonds and overwhelmed his guard using the bludgeon the faithful Filomena had smuggled to him in the loaf of bread...


security forces said that curfew would be imposed in the entire Bara subdivision of Khyber Agency from Thursday morning.

They made announcements through loudspeakers in most parts of Bara, advising local people to remain inside their houses till next order. The security forces didn't cite any reason for imposition of the indefinite curfew in the entire Bara.

Posted by: Fred || 02/01/2013 00:00 || Comments || Link || E-Mail|| [336070 views] Top|| File under: TTP
Nine suspected militants killed in Orakzai airstrikes
[Dawn] Nine suspected

hard boyz

were killed and three hideouts demolished in Arclight airstrikes conducted by Pak security forces in the upper
Orakzai Agency
... crawling with holy men, home to Darra Adam Khel, the world's largest illegal arms bazaar. 14 distinct tribes of beturbanned primitives inhabit Orakzai agency's 1500 or so square kilometers...
, DawnNews reported on Thursday.

According to assistant political agent Rafiq Mohmand, the Arclight airstrikes took place in the Arghanjo area of the upper Orakzai Agency.

An ongoing military offensive against suspected

hard boyz

in the tribal agency appears to have gained momentum, with security forces claiming to have killed dozens of

hard boyz

and destroyed their hideouts in the past week.

Security officials claim that up to 92 per cent of Orakzai agency has been cleared of

hard boyz

in the ongoing military offensive in the restive tribal region.

Orakzai is one of Pakistain's seven semi-autonomous tribal regions in the northwest, where Pak Taliban and Al Qaeda-linked

hard boyz

are said to have carved out strongholds.

The area was the original base of Pak Taliban chief Hakimullah Mehsud before he moved to South
Wazoo to take up the Taliban leadership after the death of his predecessor, Baituallah Mehsud.

Unlike the six other tribal agencies, however, Orakzai does not border Afghanistan. The rugged mountainous territory provides a crucial link for

hard boyz

operating in other tribal regions, as it borders the regions of Khyber and Kurram on the Afghan frontier. It also borders Beautiful Downtown Peshawar


...capital of Khyber Pakhtunkhwa (formerly known as the North-West Frontier Province), administrative and economic hub for the Federally Administered Tribal Areas of Pakistan. Peshawar is situated near the eastern end of the Khyber Pass, convenient to the Pak-Afghan border. Peshawar has evolved into one of Pakistan's most ethnically and linguistically diverse cities, which means lots of gunfire.


, the capital of Khyber-Pakhtunkhwa


... formerly NWFP, still Terrorism Central...


province and Pakistain's main northwestern city, as well as the garrison town of Kohat.

Posted by: Fred || 02/01/2013 00:00 || Comments || Link || E-Mail|| [336077 views] Top|| File under: TTP
2 More Anti-polio Workers Killed in Pakistan Attack
[An Nahar] A bomb Thursday killed two polio


...Poliomyelitis is a disease caused by infection with the poliovirus. Between 1840 and the 1950s, polio was a worldwide epidemic. Since the development of polio vaccines the disease has been largely wiped out in the civilized world. However, since the vaccine is known to make Moslem pee-pees shrink and renders females sterile, bookish, and unsubmissive it is not widely used by the turban and automatic weapons set...


vaccination workers in Pakistain's northwestern tribal region, officials said, the latest in a series of such attacks which have now killed 19 in two months.

There has been no claim of responsibility for any of the killings. But the umbrella Taliban faction last year banned polio vaccinations in the tribal region of
Wazoo, condemning the campaign as a cover for espionage.

"The two-men team was visiting Mali Khel village in upper Kurram tribal region when an improvised

bomb

planted along the roadside went off, killing them on the spot," Jawad Ali, in charge of the campaign in Kurram, told Agence

La Belle France

Presse.

He said the team had been visiting different areas which were not covered by a three-day campaign that ended Wednesday.

Local administration official Javaid Ullah confirmed the incident.

Kurram is part of the semi-autonomous tribal belt near the Afghan border where Taliban and al-Qaeda-linked

hard boyz

have carved out strongholds to plot attacks on Pak, Afghan and Western targets.

It is also rife with sectarian violence between Shiite and Sunni

Moslem

s.

Pakistain, Afghanistan and Nigeria are the only countries in the world where polio is endemic. But rumors about vaccines being a plot to sterilize

Moslem

s have long dogged efforts to tackle the highly infectious disease.

Posted by: Fred || 02/01/2013 00:00 || Comments || Link || E-Mail|| [336070 views] Top|| File under: TTP
BLA commander among six killed in Kalat
[Dawn] At least six people, including a 'commander' of the proscribed Balochistan



...the Pak province bordering Kandahar and Uruzgun provinces in Afghanistan and Sistan Baluchistan in Iran. Its native Baloch propulation is being displaced by Pashtuns and Punjabis and they aren't happy about it...


Liberation Army (BLA), were killed Thursday in an operation by security forces in Kalat district of insurgency-hit Balochistan province, security officials told DawnNews.

A

front man

for the Frontier Corps (FC) said that an operation was carried out in the Mangochar area of Kalat district Thursday morning.

The

front man

confirmed that a BLA commander was among six people killed in the offensive. He added that forces had also incarcerated
Yez got nuttin' on me, coppers! Nuttin'!
five people from the area and that a cache of arms and ammunition was recovered from them.

The FC

front man

added that the operation was carried out following directions from the provincial administration.

Posted by: Fred || 02/01/2013 00:00 || Comments || Link || E-Mail|| [336067 views] Top|| File under: Baloch Liberation Army
Binori Mosque cleric among 10 killed in Karachi
[Dawn] Mufti Abdul Majeed Deenpuri, a top

holy man

of the Jamia Banuri Uloom Islamia was

rubbed out

Thursday, with at least nine other people killed in Bloody Karachi


...formerly the capital of Pakistain, now merely its most important port and financial center. It is among the largest cities in the world, with a population of 18 million, most of whom hate each other and many of whom are armed and dangerous...


in the last 24 hours, officials said.

Deenpuri, 60, was a top mufti at the seminary. He was being driven in a car with a fellow

holy man

when a gunman opened fire near the eastern neighbourhood Nursery.

"We have got blurred close-circuit camera footage that shows there was a single gunman who was waiting for them," a senior police official told AFP on the condition of anonymity.

"When the car slowed down near a traffic intersection, he opened fire to stop it and then attacked them at close range," he said.

Fellow

holy man

Mohammad Saleh, 45, and driver Hassaan Shah, 27, were also killed.

"It was a

assassination

and could have a sectarian dimension," another security official told AFP.

Seven others have died in acts of violence in the city since late Wednesday, he said.

Fear and panic gripped the area after the killing of Mufti Deenpuri, as enraged protestors

erupted into the streets

disrupting vehicular traffic on Sharea Faisal, which is one of the main arteries of the city.

Two people were

bumped off

near the Northern Bypass area.

Earlier, three bodies, bearing torture marks, were found stuffed in gunny bags in

Bloody Karachi

's BaldiaTown area. The victims were

kidnapped

a day earlier from Orangi town's Mominabad area in

Bloody Karachi

.

Another tortured body was found in Timber market area of

Bloody Karachi

.

One person died in a gun firing incident in the city's Landhi area.

Posted by: Fred || 02/01/2013 00:00 || Comments || Link || E-Mail|| [336101 views] Top|| File under:
Southeast Asia
Four Thai soldiers injured in ambush
Four soldiers were seriously injured in a gun attack that was followed by an explosion targeting their colleagues who were coming to rescue them in Narathiwat province late on Thursday afternoon.

The attack occurred as six soldiers in a security team assigned to escort schoolteachers, were traveling in a military jeep. They were leading a convoy of teachers driving a pickup truck, a car and a motorcycle.

Gunmen hiding in a roadside rubber plantation fired almost 30 shots at the soldiers' vehicle with M16 and AK-47 assault rifles. The driver and three others were hit in the arms and legs. All of the injured are in critical condition.

As the teachers raced away from the scene, the unit's leader, who was unhurt, radioed his base to ask for backup. A six-member rapid response team was dispatched to the scene. However, another group of terrorists militants hiding in the roadside forest detonated a bomb targeting their vehicle, and a five-minute gunfight ensued.The bomb caused no injuries. Thirty-two spent M16 and AK-47 cartridges were collected from the spot where the attackers were hiding.

Thursday's attack came on the same day as Thailand's foreign minister led 15 delegates from the Organisation of Islamic Cooperation (OIC) to a meeting with the chairman of the Pattani Islamic Committee and local religious leaders while on a visit to monitor the current situation and the progress in the government's efforts to conclude the southern conflict.

Villager killed in Yala attack
Posted by: ryuge || 02/01/2013 00:00 || Comments || Link || E-Mail|| [336078 views] Top|| File under:
Syria-Lebanon-Iran
Report: IAF Strike Hit Iran Revolutionary Guards In Syria
The poor darlings. Remember, dear Reader, it isn't kind to snicker.

[Jpost] The Iraqi paper Azzaman quoted Western diplomatic sources as saying Thursday that the alleged Israeli attack on Syria caused heavy casualties of special Iranian Guards at the Syrian facility. The sources also said that the attack took place more than 48 hours before it was reported,


Oh my. Or, perhaps, whoops.

eventually being leaked by Israel.

The source for the story, who was interviewed by the paper in London, said that the report about a strike on a convoy to

Leb

was probably meant to divert attention away from the main objective of the operation, which used F-16 aircraft to fire at least eight guided missiles at the facility.

The source also said that the base was heavily fortified and contained experts from Russia and at least three thousand Iranian Revolutionary Guards, who have been guarding the site for years. Many of these Iranian Guards suffered casualties.


Despite their name they don't seem to be very good at guarding, at least if Juices are involved.

Israel most likely got its intelligence, said the source, from penetrating deep inside Iran and from other operations meant to penetrate Hezbollah.


Indeed. It was probably the spy squirrels.
Posted by: trailing wife || 02/01/2013 00:00 || Comments || Link || E-Mail|| [336092 views] Top|| File under:
Syria seethes, vows Dire Revenge™ over Israeli air strike
Syria threatened dire revenge on Thursday to retaliate for an Israeli airstrike and its ally Iran said there will be repercussions for the Jewish state over the attack.

Syria sent a letter to the UN Secretary-General stressing the country's "right to defend itself, its territory and sovereignty" and holding Israel and its supporters accountable.

"Israel and those who protect it at the Security Council are fully responsible for the repercussions of this aggression," the letter from Syria's Foreign Ministry said.

The Syrian military denied there was any weapons convoy and said low-flying Israeli jets had crossed into their country over the Israeli-occupied Golan Heights to bomb a scientific research center near Damascus.


"What kind of research?"
"Scientific research!"

It said the target was in the area of Jamraya, northwest of Damascus and about 15 kilometers (10 miles) from the Lebanese border.

Maj. Gen. Abdul-Aziz Jassem al-Shallal, who in December became one of the most senior Syrian army officers to defect, told The Associated Press by telephone from Turkey that the site they said was targeted is a "major and well-known" center to develop weapons known as the Scientific Research Center.


See? Both sides are correct!

Al-Shallal, who until his defection was commander of the military police, said no chemical or nonconventional weapons are at the site. He added that foreign experts, including Russians and Iranians, are usually present at such centers.

Syrian Ambassador to Lebanon Ali Abdul-Karim Ali threatened retribution for the Israeli airstrike, saying Damascus "has the option and the capacity to surprise in retaliation."


Well, you do have the option, though capacity looks a little iffy...

He told Hezbollah's al-Ahd news website that it was up to the relevant authorities to prepare the retaliation and choose the time and place.

The Syrian Foreign Ministry summoned Major-General Iqbal Singh Singha, the head of mission and force commander for United Nations Disengagement Observer Force (UNDOF) on the Golan Heights, to complain about the Israeli violation. At UN headquarters in New York, deputy UN spokesman Eduardo del Buey said: "UNDOF did not observe any planes flying over the area of separation, and therefore was not able to confirm the incident." UNDOF also reported bad weather conditions, he said.


"Nothing! We saw nothing! Tell them, Hogan!"

Hezbollah condemned the attack as "barbaric aggression" and said it "expresses full solidarity with Syria's command, army and people."


While it stays in its hidey-holes...
Posted by: Steve White || 02/01/2013 00:00 || Comments || Link || E-Mail|| [336079 views] Top|| File under:
Who's in the News
40
[untagged]
3
al-Qaeda in North Africa
3
Arab Spring
3
TTP
3
Govt of Pakistan
2
Commies
2
Govt of Syria
1
Jamaat-e-Islami
1
Lashkar e-Jhangvi
1
Baloch Liberation Army
1
Hezbollah
1
Ansar Dine
Bookmark
E-Mail Me
The Classics
The O Club
Rantburg Store
The Bloids
The Never-ending Story
Thugburg
Gulf War I
The Way We Were
Bio
Merry-Go-Blog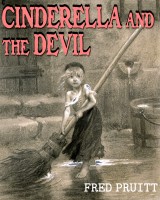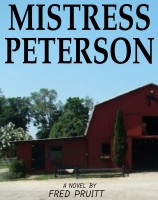 On Sale now!


A multi-volume chronology and reference guide set detailing three years of the Mexican Drug War between 2010 and 2012.

Rantburg.com and borderlandbeat.com correspondent and author Chris Covert presents his first non-fiction work detailing the drug and gang related violence in Mexico.

Chris gives us Mexican press dispatches of drug and gang war violence over three years, presented in a multi volume set intended to chronicle the death, violence and mayhem which has dominated Mexico for six years.
Click here for more information


Meet the Mods
In no particular order...


Steve White
Seafarious
tu3031
badanov
sherry
ryuge
GolfBravoUSMC
Bright Pebbles
trailing wife
Gloria
Fred
Besoeker
Glenmore
Frank G
3dc
Skidmark



Better than the average link...



Rantburg was assembled from recycled algorithms in the United States of America. No trees were destroyed in the production of this weblog. We did hurt some, though. Sorry.
44.192.115.114

Help keep the Burg running! Paypal: