Afghanistan
2 'Civilians Killed' in Taliban Mortar Attack in Faryab
[ToloNews] At least two

non-combatants were killed

and 14 others were

maimed

in a "Taliban

...Arabic for students...
mortar attack" in northern Faryab province on Sunday morning, said Naqibullah Fayeq, provincial governor.

The incident occurred around 11:00am local time in Almar district. Two mortars landed in a market, said Fayeq.

"The mortars were fired by the Taliban," he said.

However,


death is not the end. There remains the litigation over the estate...


the Taliban has not yet commented on the attack.
Posted by: trailing wife || 02/01/2021 00:00 || Comments || Link || E-Mail|| [336085 views] Top|| File under: Taliban
Africa Horn
Somalia: Militant group al-Shabab claims attack on hotel
[DW] Somalia security forces have fought armed

button men

to end a siege at a hotel in Mogadishu. It is unclear at the moment whether there are casualties.

An attack on a hotel in Somalia's capital followed by a shootout between

Lions of Islam

and security forces has left several people injured, Mogadishu police said on Sunday.

A suspected suicide

boom-mobile

loaded with explosives crashed into the entrance of Hotel Afrik in the center of Mogadishu, close to the city's strategic k-4 junction.

Several armed

button men

then quickly invaded the hotel, opening fire on staff and visitors inside, police

front man

Sadiq Adan Ali said.

Government forces responded to the attack and police rescued many people from the hotel, including its owner and an army general, according to Ali.

At least nine people are believed to have died in the attack, according to local reports. Authorities have not yet confirmed casualties.

"There must be casualties because the

Lions of Islam

first started the attack with a suicide

boom-mobile

against the wall,"

Rooters

quoted Ali as saying. "The operation still goes on, casualties will be known later," he added.

A 'MARTYRDOM OPERATION'
Militant Islamist group al-Shabaab

...... Somalia's version of the Taliban, functioning as an arm of al-Qaeda...
, which is linked to al-Qaeda,

grabbed credit

for the attack through their Andalus radio station. al-Shabaab, which wants to rule the Horn of Africa country according to its interpretation of Islamic sharia law, has been known to carry out bombings in its war on Somalia's government.

"We know, they have changed nothing from their usual tactic, ramming explosives into a building and following up, assaulting with rifles," said Ali.

Witness Ahmed Nur told

Rooters

that he escaped via a ladder down a wall.

"The blast made the hotel tremble as we sat inside and were talking. We were panicked, confused," he said. "I jumped down and ran. I cannot know how things were. I was scared. I heard gunfire and saw dark smoke."

Posted by: trailing wife || 02/01/2021 00:00 || Comments || Link || E-Mail|| [336081 views] Top|| File under: al-Shabaab (AQ)
Africa North
Kidnappers Demand 15,000 Libyan Dinars for Each Egyptian Kidnapped in Tripoli
[LibyaReview] On Thursday, 38 Egyptian nationals were kidnapped in Western Libya by criminal gangs, according to Libyan sources. They added that the kidnapped Egyptians are being held near the capital, Tripoli


...a confusing city, one end of which is located in Lebanon and the other end of which is the capital of Libya. Its chief distinction is being mentioned in the Marine Hymn...


The kidnappers are demanding a 15,000 Libyan Dinar ransom for each kidnapped person to guarantee their release. Egyptian sources revealed to al-Arabiya.net that the kidnapped people are from the village of al-Umrah, which lies in the city of Abu Tasht in the Qena governorate in the South of the country. The kidnapped Egyptian nationals have allegedly entered Libya through questionable means.


Illegal migration is a dangerous business. Very few win their way to where the streets are paved with gold.

Osama al-Hawari, the Egyptian Senator from Qena Governorate, said that the relatives of the kidnapped people informed the Egyptian Ministry of Foreign Affairs of the incident. He added that the Egyptian government immediately moved to coordinate and communicate with the Libyan authorities to free the kidnapped youth.

The kidnapping is the second incident within a week, as unknown persons kidnapped 10 Egyptians last Friday in the Libyan city of Tobruk and demanded a ransom in exchange for their release.
Posted by: trailing wife || 02/01/2021 00:00 || Comments || Link || E-Mail|| [336101 views] Top|| File under: Human Trafficking
Thousands of Mercenaries Still in Libya Despite International Calls for Removal
[LibyaReview] The Syrian Observatory for Human Rights (SOHR) said that a week had passed since the deadline ended for foreign mercenaries to leave Libya. Yet, thousands of Syrian fighters remain in Libya.

The SOHR added that according to the Libyan-Libyan agreement reached on October 23rd, 2020, all

imported muscle

in Libya are supposed to leave the country in no more than three months starting from the beginning of the ceasefire. However,


a lie repeated often enough remains a lie...


thousands of mercenaries of Ottoman Turkish-backed factions are still in Libya.

Even the groups of Ottoman Turkish-backed mercenaries who recently returned to Syria were followed by a renewed influx of fighters to Libya. This development coincides with ongoing international calls demanding the departure of foreign forces from Libya.

On Wednesday, valuable SOHR sources confirmed that a state of anger was prevailing among Ottoman Turkish-backed Syrian mercenaries in Libya. A group of mercenaries was given a short deadline to return to Syria or The Sick Man of Europe Turkey

...Qatar's satrapy in Asia Minor...
. However,


a lie repeated often enough remains a lie...


the return of this group was cancelled, which only further ignited new discontent among the mercenaries who had packed and were ready to return.

According to the SOHR, reliable sources said that a new group of Ottoman Turkish-backed Syrian mercenaries in Libya was expected to return to Syria or Turkey in a matter of hours. Nearly 150 mercenaries were informed by their commanders to prepare themselves for a return.
SOHR explained that it was not known if another batch would leave from Syria to Libya in order to replace them. This comes at a time when the mercenaries' payments are being deducted and delayed by their Ottoman Turkish-backed commanders.

It noted that the repatriated groups often consist of 100-250 mercenaries, with similarly sized groups deployed to Libya. The repatriation of those fighters from Libya is said to be based on certain health and security conditions.

Many of the mercenaries have not received their salaries for months, and some have tried to escape their training camps in Tripoli


...a confusing city, one end of which is located in Lebanon and the other end of which is the capital of Libya. Its chief distinction is being mentioned in the Marine Hymn...


. A number have also tried to flee to Europe, through

Italia

.

Posted by: trailing wife || 02/01/2021 00:00 || Comments || Link || E-Mail|| [336079 views] Top|| File under: Ottoman Proxies
India-Pakistan
'Count the days': Death threat against Israeli envoy left at site of India blast
[IsraelTimes] Letter addressed to ambassador says he is under constant observation, cites slain Iranian commander, nuclear scientist, is signed by 'Indian Hezbollah'.

A letter found close to the scene of a blast outside the Israeli embassy in New Delhi last week was a death threat to the ambassador that warned he was being constantly being watched and could be attacked at any time, Channel 13 news reported Sunday.

The handwritten note, in English, but riddled with grammatical and spelling errors, was addressed to Israel's ambassador, Ron Malka, and referred to him as a "terrorist of the terrorist nation."

It claimed to be from the "India Hizbollah," a group that is not previously known, according to the report, which included a photo of the letter. Lebanese Hezbollah is an Iran-backed terror organization that is sworn to Israel's destruction.

"This is just a trailer presented to you, that how we can observe you," even when "eating your pie," the letter began.

Warning that Malka is in their crosshairs, the letter said "you cannot stop anyway no matter how hard you would pick, we can end your life anytime anywhere."

It said that while the attackers want to destroy Malka "we don't want [to] flow the blood of innocent people around you."

Declaring that all "participants and partners" of Israeli "terrorist ideology will be no more in existence" the letter warned: "now get ready for a big and better

Dire Revenge

for our heroes."

It then listed "

deaders

" Qassem Soleimani

— Iran's Islamic Revolutionary Guards Corps (IRGC) commander who was killed in a January 2020 United States

dronezap

, Abu Mahdi al-Muhandis, a top Iraqi militia commander who was killed along with Soleimani, and Mohsen Fakhrizadeh, the architect of Iran's nuclear program, killed in a November 2020 attack Tehran has blamed on Israel.

"All that is left is for you to count the days," the note ended.

The investigation is focusing on India students who studied in Iran

...a theocratic Shiite state divided among the Medes, the Persians, and the (Arab) Elamites. Formerly a fairly civilized nation ruled by a Shah, it became a victim of Islamic revolution in 1979. The nation is today noted for spontaneously taking over other countries' embassies, maintaining whorehouses run by clergymen, involvement in international drug trafficking, and financing sock puppet militias to extend the regime's influence. The word Iran is a cognate form of Aryan. The abbreviation IRGC is the same idea as Stürmabteilung (or SA). The term Supreme Guide is a the modern version form of either Duce or Führer or maybe both. They hate Jews Zionists Jews. Their economy is based on the production of oil and vitriol...
and are now suspected of operating in India under Iranian orders, the report said.

A police statement described the Friday explosion as caused by a "very low-intensity improvised device" that blew out the windows on three nearby cars and said a preliminary investigation "suggests a mischievous attempt to create a sensation."

Posted by: trailing wife || 02/01/2021 00:00 || Comments || Link || E-Mail|| [336089 views] Top|| File under: Govt of Iran Proxies
Iraq
1 shepard dead, 1 wounded in bombing in Tuz Khurmatu
[NRTtv] SULAIMANI — One shepherd was killed and another was wounded on Sunday (January 31) when an improvised explosive device (IED) detonated near Tuz Khurmatu's Abud village on the road leading to Baghdad, according to a security source.

The source from Tuz Khurmatu Police Department, who spoke on the condition of anonymity, told NRT reporter Nabaz Miqdad that the victims were brothers.

Nearly three weeks ago, a shepherd was killed and another was wounded in a bomb blast in Kifri district.

Such incidents are usually blamed on Islamic State (ISIS), which remains a potent threat in some parts of Iraq.

(NRT Digital Media)
Posted by: badanov || 02/01/2021 00:00 || Comments || Link || E-Mail|| [336078 views] Top|| File under:
Israel-Palestine-Jordan
Palestinian attempts to stab soldier in West Bank, is shot dead
[IsraelTimes] No Israelis reported injured in incident at the Gush Etzion Junction in which assailant tried to attack serviceman with a makeshift spear.

A Paleostinian man was

rubbed out

while attempting to stab an Israeli soldier with a makeshift spear at the Gush Etzion Junction in the southern West Bank on Sunday morning, the Israel Defense Forces said.

No Israelis

were maimed

in the incident, Gush Etzion regional council head Shlomo Ne'eman said.

In security camera footage from the scene, the assailant could be seen approaching a bus stop that the soldier was guarding. When he was still several feet away, he took out a weapon and apparently alerted the serviceman to his presence. The soldier, who was armed with a rifle, then turned and shot the would-be stabber.

An IDF spokesperson confirmed that the assailant was pronounced dead shortly thereafter.

The weapon was recovered from the scene. It was made up of three knives taped to a broken broomstick, the IDF said.

"I stood at my post at the northern bus stop at the Gush Etzion Junction in order to protect the citizens that were there. I saw the suspect walk along the road and then he suddenly ran at me and the civilians at the scene. I saw that he took out a knife and I shot and neutralized the assailant," said the soldier, who was only identified by his rank and first Hebrew initial of his name, Cpl. "Ayin."

"We stay at the ready at all times in order to prevent incidents like this," said Ayin, who serves in the Nachshon Battalion of the IDF's Kfir Brigade.

The junction was temporarily closed in all directions following the attack.

Israeli security services have reported cases of apparent suicide-by-soldier, in which Paleostinians attempt to carry out attacks in order to be killed by Israeli troops.

The Gush Etzion Junction has been the scene of many Paleostinian attacks in recent years, most recently on January 5, when Israeli soldiers

rubbed out

a would-be stabber.

The West Bank in general has seen a recent escalation in violence in recent weeks.

Last Tuesday, Israeli soldiers

rubbed out

a Paleostinian man who tried to stab them along a road in the northern West Bank, according to the Israel Defense Forces said.

Much of the escalation has come in the wake of the murder of Esther Horgen, 52, a mother of six, after she went for a run in the Reihan forest near her home in the settlement of Tal Menashe. A Paleostinian man suspected of the murder has been arrested.

The West Bank has also seen a notable increase in ultranationalist Israeli violence against Paleostinians after 16-year-old Ahuvia Sandak was killed in a police chase after allegedly hurling stones at Paleostinians in late December.

Posted by: trailing wife || 02/01/2021 00:00 || Comments || Link || E-Mail|| [336093 views] Top|| File under:
Syria-Lebanon-Iran
85+ detained in Iranian Kurdistan
[NRTtv] More than 85 ethnic Kurds have been arrested in Iran's West Azerbaijan and Kurdistan provinces over the past three weeks, a watchdog said on Saturday (January 30).

Six of the detainees have been released on bail and at least 79 others are still in custody, reported Hengaw Organization for Human Rights which reports on human rights abuses in the Iranian Kurdistan.

Kurdistan Human Rights Network (KHRN), another watchdog, cited the families of the detainees as saying that the detentions were carried out arbitrarily and without court orders.

KHRN said the detainees are in the custody of the IRGC intelligence at West Azerbaijan's Urmia prison, while the prosecutor general in Urmia and other cities had told them they are unaware of the arrests or that any arrest warrants were issued.

At least 205 political and civil activists, journalists, environmentalists have been arbitrarily apprehended without court orders or subjected to beatings and torture since the beginning of 2020, according to the Kurdistan Human Rights Association (KMMK).

Iran has tense relations with its minorities, including Arabs, Kurds, Azeris and Baluch, and has accused them of aligning with neighboring countries and the US.

Posted by: badanov || 02/01/2021 00:00 || Comments || Link || E-Mail|| [336085 views] Top|| File under: Govt of Iran
Car Bombs Kill 11 in Turkish-Held North Syria
[AnNahar] Car bombs killed 11 people including six civilians in two separate incidents in Ottoman Turkish-held northern Syria on Sunday, a monitoring group said.

The first attack near a cultural center in the town of Azaz killed six civilians including a

maiden of tender years

, the

Britannia

-based Syrian Observatory for Human Rights said.

An AFP

news hound

at the scene saw a mangled car ablaze, black smoke billowing into the sky.

In the second incident, a

boom-mobile

targeted a checkpoint of pro-Ankara rebels near the town of al-Bab, killing five fighters, the Observatory added.

Areas of northern Syria held by Ottoman Turkish forces and their Syrian proxies are regularly rocked by such bombings. There is usually no claim for them, although The Sick Man of Europe Turkey

...the only place on the face of the earth that misses the Ottoman Empire...
routinely blames Kurdish fighters it accuses of being "terrorists" linked to its outlawed Kurdistan Workers' Party (PKK).

On Saturday, explosives planted in another vehicle took the lives of eight civilians including four children in the city of Afrin, which Ottoman Turkish forces and their proxies seized from Kurdish forces in 2018.

Posted by: trailing wife || 02/01/2021 00:00 || Comments || Link || E-Mail|| [336085 views] Top|| File under: Sublime Porte
Who's in the News
37
[untagged]
3
Sublime Porte
1
al-Shabaab (AQ)
1
Commies
1
Govt of Iran
1
Govt of Iran Proxies
1
Govt of Qatar (MB)
1
Human Trafficking
1
Ottoman Proxies
1
Palestinian Authority
1
Pirates
1
Taliban
1
al-Qaeda
Bookmark
E-Mail Me
The Classics
The O Club
Rantburg Store
The Bloids
The Never-ending Story
Thugburg
Gulf War I
The Way We Were
Bio
Merry-Go-Blog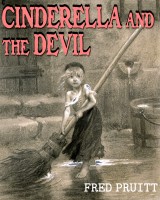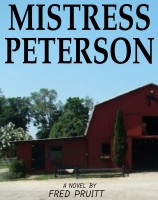 On Sale now!


A multi-volume chronology and reference guide set detailing three years of the Mexican Drug War between 2010 and 2012.

Rantburg.com and borderlandbeat.com correspondent and author Chris Covert presents his first non-fiction work detailing the drug and gang related violence in Mexico.

Chris gives us Mexican press dispatches of drug and gang war violence over three years, presented in a multi volume set intended to chronicle the death, violence and mayhem which has dominated Mexico for six years.
Click here for more information


Meet the Mods
In no particular order...


Steve White
Seafarious
tu3031
badanov
sherry
ryuge
GolfBravoUSMC
Bright Pebbles
trailing wife
Gloria
Fred
Besoeker
Glenmore
Frank G
3dc
Skidmark



Better than the average link...



Rantburg was assembled from recycled algorithms in the United States of America. No trees were destroyed in the production of this weblog. We did hurt some, though. Sorry.
44.192.115.114

Help keep the Burg running! Paypal: