Afghanistan
Taliban torch three NATO fuel tankers in Afghanistan
[Iran Press TV] Taliban militants have torched three NATO fuel tankers in Afghanistan's western province of Herat carrying supplies to the US-led forces stationed in the country, Press TV reports.

According to local authorities, heavily armed militants set alight the convoy of fuel tankers in the city of Robat Sangi on Tuesday. One driver was killed and three other drivers were wounded in the attack.

The militant group has claimed responsibility for the deadly attack.

Taliban militants frequently attack trucks carrying supplies from Pakistan to the US-led forces deployed in Afghanistan. Pakistan is the cheapest way for the Western military alliance to dispatch supplies to the foreign forces in the landlocked country.

Militants in neighboring Pakistan have also destroyed hundreds of oil tankers and containers carrying fuel and other supplies to foreign forces in Afghanistan.

Posted by: Fred || 02/07/2013 00:00 || Comments || Link || E-Mail|| [6476 views] Top|| File under: Taliban
8 police officers poisoned in Afghanistan's Ghazni Province
[Iran Press TV] At least eight Afghan police officers have been poisoned in Afghanistan's central-eastern province of Ghazni, Press TV reports.

Local officials have confirmed the incident which took place in the Andar District of the region on Tuesday. Afghan police authorities say the poisoned officers have been transferred to a local hospital.

Meanwhile,


...back at the shouting match, a new, even louder, voice was to be heard...


Taliban have claimed responsibility for the poisoning, saying two of the police officers have been killed and six others have gone into a coma.

The incident is considered the latest in similar poisoning incidents in the war-torn country.

On January 8, a total of 250 Afghan police officers were poisoned in a police station in Afghanistan's northern province of Balkh.

Also on June 25, 2012, some 76 Afghan policemen were poisoned in a police academy in Lashkargah city in Afghanistan's southern province of Helmand.

Earlier in the same month, at least 116 students, mostly girls, were poisoned at the Hazrat Imam Zada Yahya high school in the northern province of Sar-e-Pol.

The school girls showed symptoms of exposure to toxic gas, including headache and nausea.

Posted by: Fred || 02/07/2013 00:00 || Comments || Link || E-Mail|| [6468 views] Top|| File under: Taliban
Africa North
Tunisia PM forms new government after assassination
[BBC.CO.UK] Tunisia is to form a non-partisan government of technocrats to run the country until elections can be held, the prime minister has said.

Hamadi Jebali made the announcement at the end of a day that saw a leading opposition figure killed and protests break out in several major cities.

Anti-Islamist politician Chokri Belaid was shot in the head and neck in Tunis.

His killing was the first political assassination since the Arab Spring uprising of January 2011.

He was shot dead at close range as he left for work by a gunman who fled on the back of a motorcycle.


Murdering people while riding double on a cycle of violence must be in the Koran or something.
Posted by: Fred || 02/07/2013 00:00 || Comments || Link || E-Mail|| [6468 views] Top|| File under: Arab Spring
French troops kill 'several hundred' Islamist militants in Mali, official says
[FOXNEWS] Hundreds of Islamist militants have been killed in Mali by French troops, France's defense minister said.


Feel-good story of the day!


Jean-Yves Le Drian said "several hundred" militants died in airstrikes on vehicles carrying fighters and during combat with French forces, resulting in "great damage on the jihadist terrorist groups," the BBC reports.


How's that "Lions of the Desert" thing working out for ya?


It is unclear how France came up with the death total, but the country says only one of its own -- a helicopter pilot -- has died since its Jan. 11 intervention.


That's... ummm... a 1:a whole bunch kill ratio.


France has around 4,000 troops on the ground in Mali alongside forces from the African Union, while it estimates that the Islamist groups are 6,000 5,000 4,000 3,000 fighters strong, the BBC reports.


And dwindling, I hope.


France, fearing Mali was becoming a haven for international terrorists, became involved in the conflict after Islamist extremists started moving toward the capital.


Brilliant move on the turbans' part. Up until then the International Community™ was dithering as usual.


President Francois Hollande said Wednesday France may start pulling out its troops out of Mali at the end of March.


Good idea. Kick ass. Take names. Then it's Miller time. If they come back, do it again. Beats hell out of Nation Building™.


Government spokeswoman Najat Vallaud-Belkacem said the pullout will depend on an increase in the deployment of African forces, who are meant to take over the international effort to secure Mali and help its weak army keep the peace.


Along with, no doubt, a bunch of ineffective UN Peacekeepers.


French forces are now clashing with Islamist militants who have been firing rocket launchers in the northern Malian city of Gao.
"Vous, there, with the RPG! [BANG!]"
"Aaaiiieee!"
"Droppez le rocket launcher and step away avec yer hands up!"
"Rosebud!"
"He's dead, Jean-Luc!"
Jean-Yves Le Drian said French aircraft are continuing airstrikes every night on suspected militant arms depots and mine-making sites.


Not all that many good hiding places out there on the burning sands, are there? Especially if part of your allies have now switched sides.


Malian soldiers on Wednesday found a stash of industrial-strength explosives in Gao that can be used to make roadside bombs. Soldiers, patrolling on foot, made the discovery after a local official alerted them to the scene.


It helps when the locals can't stand the enemy.


A

News Agency that Dare Not be Named

reporting team also viewed the stash of Nitram 5, which had been hidden inside rice bags that were dumped in a small square with other garbage from the town.


Kinda makes you wonder where that kind of stuff comes from, and who pays for it.


There have been concerns of a counterinsurgency in the weeks since French troops took over the cities of Timbuktu and Gao, especially after four Malian soldiers were killed when a land mine went off near their vehicle.


Actually, there are concerns of an insurgency. Counterinsurgency is putting the insurgency down. Insurgents are the guys hiding explosives in rice bags.
Posted by: Fred || 02/07/2013 00:00 || Comments || Link || E-Mail|| [6497 views] Top|| File under: al-Qaeda in North Africa
Africa Subsaharan
French tanker hijacked off Ivory Coast released
[FRANCE24] A French-owned, Luxembourg-flagged tanker that was hijacked by suspected Nigerian pirates off Ivory Coast last week has been released with all 17 members of its crew safe and sound, the boat's owner said on Wednesday.
Posted by: Fred || 02/07/2013 00:00 || Comments || Link || E-Mail|| [6491 views] Top|| File under: Pirates
Boko Haram Kills Six Park Rangers in Revenge Attack
[THISDAYLIVE] Members of the Boko Haram sect Tuesday killed at least six park rangers in a reprisal attack after troops backed by helicopter gunships destroyed their base in a Nigerian game reserve.

Security forces last week killed 17 militants and destroyed two Boko Haram training camps in the North-east, one in a forest and one in the Sambisa Reserve.

The officer in charge of the Sambisa Reserve, Hassan Malgwi, said gunmen believed to be Boko Haram attacked the staff camp after midnight.

"Six people were killed. Many of our staff are still missing as the camp is now deserted," he said.

Violence has persisted since a Boko Haram commander declared a ceasefire last week, raising doubts about his credibility.

President Goodluck Jonathan has highlighted links between Boko Haram and Saharan Islamists, including al-Qaeda's North African affiliate, as a reason for joining efforts by French and West African forces to fight them in Mali.

Posted by: Fred || 02/07/2013 00:00 || Comments || Link || E-Mail|| [6484 views] Top|| File under: Boko Haram
Caucasus/Russia/Central Asia
Russia Kills Last Terror Suspect Linked to 2010 Metro Blasts
Russian special services reported on Wednesday that the last remaining rebel allegedly involved in the 2010 twin suicide bombing attacks that left 40 dead on the Moscow metro has been killed.

Gusen Magomedov was shot dead Tuesday night during an operation held by the Federal Security Service (FSB) in the North Caucasus republic of Dagestan.

"Until today, Magomedov was the last remaining participant directly involved in organizing the terrorist attacks in the Moscow metro in March 2010," Russia's Anti-Terrorist Committee said on Wednesday. "Today he received his retribution," it said.

According to law enforcement officials, Magomedov accompanied two female suicide bombers on their way from Dagestan to Moscow and escorted one of them to the metro on the day of the attack.
Posted by: tipper || 02/07/2013 20:03 || Comments || Link || E-Mail|| [6502 views] Top|| File under:
Russia Says Kills Last Militant Linked To Moscow Metro Bomb
[Jpost] Russia said on Wednesday it had killed the last surviving North Caucasus

bad turban

wanted for organizing twin bombings on the Moscow metro that killed 40 people in 2010.

Moscow is fighting an Islamist insurgency in the mountainous North Caucasus more than a decade since it re-established federal control over Chechnya after two separatist wars.

Almost daily violence is reported in the volatile region, but

snuffies

have also struck the Russian heartland, claiming responsibility for a

suicide kaboom

that killed 37 at Moscow's busiest airport in 2011 and the metro bombings in 2010.

"Until today, Gusen Magomedov was the last remaining participant directly involved in the organization and carrying out of terrorist attacks on the Moscow metro in March, 2010," Russia's anti-terrorist committee said.
Posted by: trailing wife || 02/07/2013 00:00 || Comments || Link || E-Mail|| [6481 views] Top|| File under:
Europe
Bulgaria: IDs, location of 2 terror suspects known
The two living suspects behind a bus attack that killed five Israeli tourists in Bulgaria last year have been identified and both are now living in Lebanon, a top Bulgarian security official said Wednesday.

The bomb that exploded July 18 as the Israeli tourists were boarding a bus at the airport in Burgas also killed a Bulgarian bus driver and the suspected bomber. Three men are suspected in the attack, including the dead bomber.

On Tuesday, an official Bulgarian report said investigators had "well-grounded reasons to suggest" that two of the suspects belonged to the militant wing of the Islamist group Hezbollah. The report said they had been living in Lebanon for years, one with a Canadian passport and the other with an Australian one.

Stanimir Florov, head of Bulgaria's anti-terror unit, said Wednesday that the names of the suspects were known, they were now based in the same country and "we have asked Lebanese authorities to assist in our investigation." He did not elaborate.

The identity of the bomber remains unknown even though his DNA samples have been shared with intelligence agencies in other nations, he said, adding that no DNA match has been found in their databases.

Florov said the bomb was likely supposed to explode while the bus was in motion "but the terrorists obviously made a mistake."

Europol Director Rob Wainwright confirmed that comment, telling The Associated Press that investigators believe the bomber never intended to die. A Europol expert who analyzed a fragment of a circuit board from the bomb determined that it was detonated remotely, he said.

If the explosives had blown up while the bus was full, there would have been many more victims and much of the evidence would have been destroyed, Florov said.

"In that case, the investigation would have started from ground zero," he said.

Canadian Immigration Minister Jason Kenney told the National Post that one of the suspects was born in Lebanon, came to Canada at age eight, became a Canadian citizen and then left at age 12. He said he assumed the man was a dual Lebanese-Canadian citizen.

"I understand he may have been back to Canada a few times since then, but he has not has been a habitual resident in Canada since the age of 12," Kenney said.
Posted by: Fred || 02/07/2013 00:00 || Comments || Link || E-Mail|| [6462 views] Top|| File under: Hezbollah
India-Pakistan
Man hurt in twin blasts near PAF base
[Dawn] A passer-by was injured in two cracker blasts that took place outside a Pakistan Air Force base on Sharea Faisal on Tuesday evening.

A spokesperson for the PAF said that miscreants hurled two crackers or hand grenades in front of the Sharea Faisal air base flyover at about 7.15pm during busy traffic hours and as a result one pedestrian got injured at the exit end of the flyover and was shifted to the Jinnah Postgraduate Medical Centre for treatment.

Police said that those who hurled the crackers were riding a

cycle of violence

.

"So far, these can be described as cracker blasts since the bomb disposal unit have not found a lever or pin of the hand grenade," said Shah Faisal Colony SP Zahid Hussain.

Following the incident, a large number of policemen and Rangers officials arrived at the scene.

The PAF spokesperson said that security agencies were in full control of the situation and carrying out a thorough investigation into the incident through all available means including the CCTV footage. Security at all PAF bases was already on high alert, the spokesperson added.
Posted by: Fred || 02/07/2013 00:00 || Comments || Link || E-Mail|| [6471 views] Top|| File under: TTP
Suspected US drone kills three in North Waziristan
[Dawn] At least three people were killed in a suspected US drone attack in the North
Wazoo tribal region on Wednesday, DawnNews reported.

Sources said the attack took place in the northwestern tribal region's Spinwam tehsil.

Three people were killed in the attack that targeted a compound, sources said adding that more casualties were feared.

The attack destroyed the compound and area residents recovered the bodies from under the rubble.

North Waziristan, which is close to the Pak-Afghan border, is one of the seven regions in Pakistain's Federally Administered Tribal Areas (Fata). An

myrmidon

insurgency led by the Pak Taliban plagues the region and the area is known to be infested with

myrmidon

s, including those from Al Qaeda and the Afghan Taliban.

Posted by: Fred || 02/07/2013 00:00 || Comments || Link || E-Mail|| [6492 views] Top|| File under: al-Qaeda in Pakistan
Jets strike militant hideouts in Orakzai; eight killed
[Dawn] Fighter jets attacked

hard boy

positions in the
Orakzai Agency
... crawling with holy men, home to Darra Adam Khel, the world's largest illegal arms bazaar. 14 distinct tribes of beturbanned primitives inhabit Orakzai agency's 1500 or so square kilometers...
killing eight

hard boy

s, DawnNews reported.

The

cut-throats

were killed when three

myrmidon

hideouts were destroyed in the action in the tribal region on Wednesday.

Assistant political agent Rafiq Mohmand told DawnNews the hideouts were targeted in Upper Orakzai's Arghanju area.

Over 92 per cent of the area in the tribal region has so far been cleared of

hard boy

s. However,


a person who gets all wrapped up in himself makes a mighty small package...




myrmidon

hideouts still exist in parts of Orakzai.

Orakzai is one of Pakistain's seven semi-autonomous tribal regions in the northwest, where Pak Taliban and Al Qaeda-linked

cut-throats

are said to have carved out strongholds.

The area was the original base of Pak Taliban chief Hakimullah Mehsud before he moved to South
Wazoo to take up the Taliban leadership after the death of his predecessor, Baituallah Mehsud.

Unlike the six other tribal agencies, Orakzai does not border Afghanistan. The rugged mountainous territory provides a crucial link for

cut-throats

operating in other tribal regions, as it borders Khyber and Kurram on the Afghan frontier. It also borders Beautiful Downtown Peshawar


...capital of Khyber Pakhtunkhwa (formerly known as the North-West Frontier Province), administrative and economic hub for the Federally Administered Tribal Areas of Pakistan. Peshawar is situated near the eastern end of the Khyber Pass, convenient to the Pak-Afghan border. Peshawar has evolved into one of Pakistan's most ethnically and linguistically diverse cities, which means lots of gunfire.


, the capital of Khyber-Pakhtunkhwa


... formerly NWFP, still Terrorism Central...


province and Pakistain's main northwestern city, as well as the garrison town of Kohat.

Posted by: Fred || 02/07/2013 00:00 || Comments || Link || E-Mail|| [6479 views] Top|| File under: TTP
Iraq
Separate attacks kill 3 policemen, army officer in Iraq
[Iran Press TV] At least four people, including three policemen and an army officer, have been killed in two separate attacks security forces across Iraq, official sources report.

Iraqi officials reported on Wednesday that armed assailants carried out an attack on a military checkpoint in the city of Mussayib, south of the capital, Baghdad, killing three policemen and wounding three others.

According to reports, one police officer was also shot dead and another one injured by gunfire in Iraq's northern city of Mosul.

Meanwhile,
...back at the dirigible, Jack stuck the cigar in his mouth, stepped onto the gantry, and asked Got a light, Mac?
Von Schtinken stopped short, lowering the dagger and trying to control his features.
If you light that thing, Herr Armschtröng, he pointed out, his voice tense, we all die!...
an army lieutenant colonel was killed and another officer wounded while on patrol after a roadside bomb went off in the town of Tuz Khurmatu, north of the capital.

Report further indicated that four people, including a policeman, were hurt in a similar attack targeting a military patrol in Baghdad.

Posted by: Fred || 02/07/2013 00:00 || Comments || Link || E-Mail|| [6497 views] Top|| File under:
Southeast Asia
Philppine military won't interfere in Sayyaf-MNLF fighting
A senior member of the Moro National Liberation Front (MNLF) called for Muslims to stop killing Muslims yesterday as the group massed for a bigger assault on Abu Sayyaf strongholds in Sulu. The fighting, which broke out Sunday morning, has caused hundreds of villagers to flee their homes in Patikul town, where Abu Sayyaf terrorists bandits are believed to be holding Jordanian journalist Baker Abdulla Atyani.

The government of the Autonomous Region in Muslim Mindanao (ARMM) has sent out relief and health workers to the town, while police and military units are moving to prevent the fighting from spreading to populated areas.

Habib Mujahab Hashim, a senior member of the MNLF's central committee and chairman of the group's Islamic Command Council, said there was a pause in the fighting yesterday as the guerrillas under Ustadz Habier Malik regrouped in preparation for a bigger offensive. He said, "If this does not stop, it could lead to mutual annihilation. The only way out is to talk brother to brother."

Many MNLF and Abu Sayyaf members are related by blood or marriage along with members of the Moro Islamic Liberation Front.

The Armed Forces of the Philippines (AFP) yesterday said it would not meddle in the hostilities, except to ensure the safety of civilians in the affected areas.

Col. Orlando de Leon, commander of the 2nd Marine Brigade, said, "They have their own agenda. Preventing the resumption of hostilities is hard… any time, it could erupt. What we want to prevent is a spillover."

He added, "We are ready to treat the wounded. That is provided by international humanitarian law."

Hashim expressed worry that prolonged hostilities could lead to a serious clan war. He said, "It's sad that Muslims are killing fellow Muslims. We also don't condone Muslims killing Christians."

He said he had talked to senior MNLF and Islamic religious leaders to intervene and stop the fighting, but was told that they would do so only on instructions of Misuari. He said, "They said any movement to interfere might be perceived as sabotage."

Misuari reportedly ordered the offensive after the Abu Sayyaf refused to turn over several of its hostages to the MNLF.

On Saturday night the Abu Sayyaf released a Filipino television crew, but not to the MNLF, and refused to hand over Atyani to Malik's group. The release of the two Filipino hostages, reportedly in exchange for ransom, prompted the MNLF to attack the Abu Sayyaf's jungle hide-outs on Sunday.

Sixteen MNLF fighters have been reported killed, with several of them beheaded, while the group estimates that the Abu Sayyaf has lost 14 men.

Misuari is running as an independent for a fresh term as governor of the Autonomous Region in Muslim Mindanao (ARMM).

Yesterday, President Aquino emphasized that the government did not give permission for the MNLF offensive. He said, "There is no sanction, there is no clearance. They didn't tell us that they were going to attack the Abu Sayyaf."

What he had ordered, Aquino said, was to bring about 300 families displaced by the fighting to safer ground. He also ordered the military and police to confine the violence to Patikul.

He said, "On Sunday when I first heard about the clash, our first priority of course (was the safety of) our citizens or civilians who might be caught in the conflict areas.

Sources said Misuari hoped that securing the release of the hostages would boost his chances in the ARMM race in May and improve his standing in the Organization of Islamic Conference.

The President's Liberal Party is fielding ARMM officer-in-charge Mujiv Hataman against Misuari and former Sultan Kudarat congressman Pakung Mangudadatu of the United Nationalist Alliance for governor in the autonomous region.
Posted by: ryuge || 02/07/2013 00:00 || Comments || Link || E-Mail|| [6502 views] Top|| File under: Abu Sayyaf
Syria-Lebanon-Iran
Syrian Army Launches 'All-Out Attack' on Capital Region
[An Nahar] The Syrian army launched an "all-out offensive" on Damascus province on Wednesday, a security official said, as a watchdog reported the fiercest bombardments and fighting in the region for months.

"The province was bombed very badly, in attacks that have not been seen in months. There was also very heavy fighting," said Rami Abdel Rahman, the director of the Syrian Observatory for Human Rights.

A Syrian security official in Damascus who declined to be named said that "the army has launched a coordinated all-out offensive on all of the areas surrounding the capital.

"All entries to Damascus have been sealed," he added.

Local residents said that "unusually intense bombing" was heard throughout the capital all day on Wednesday.

The offensive came as fierce clashes erupted between rebels and soldiers in the northeast and southwest of Damascus, as well as in the southern district of Qadam and eastern Jobar and Qaboon districts in the capital.

These areas of Damascus are among the strongest bastions of the rebellion against the regime of President Bashar Assad.

In the south-central city of Palmyra, two suicide car bombings targeting a military intelligence headquarters killed 19 members of the security forces, the Observatory said.

The watchdog said at least 122 people -- including 32 civilians, 51 rebels and 39 troops -- were killed nationwide on Wednesday.

Posted by: Fred || 02/07/2013 00:00 || Comments || Link || E-Mail|| [6500 views] Top|| File under: Govt of Syria
Bomb attack targets Yarmouk refugee camp in Syrian capital
[Iran Press TV] A bomb attack has targeted the Yarmouk Palestinian refugee camp in the Syrian capital, Damascus.

According to reports, a bomber blew himself up inside the refugee camp in the suburbs of the capital on Wednesday.

There have been no immediate reports of casualties due to the attack.

Meanwhile, heavy clashes reportedly broke out between the Syrian army forces and the militants following the explosion in the camp.

Earlier in the day, twin car bomb attacks on a military complex in the city of Palmyra in the province of Homs left 20 people wounded.

The incident occurred amid ongoing clashes between Syrian military forces and foreign-backed militants at the entrance of the Jobar suburb, to the south of Damascus.

On February 3, one person was also killed and two others injured after an explosive device planted underneath a vehicle detonated near al-Hijaz Square in the capital.

Many people, including large numbers of soldiers and security personnel, have been killed in the turmoil that erupted in Syria nearly two years ago.

The Syrian government says certain Western states, especially the United States, and their regional allies are fueling the deadly unrest.

Posted by: Fred || 02/07/2013 00:00 || Comments || Link || E-Mail|| [6467 views] Top|| File under: Govt of Syria
Twin car bombing kills 35, injures 30 in Syria's Homs
[Iran Press TV] At least 35 people have been killed and 30 others injured in a twin bombing in the Syrian city of Palmyra in the province of Homs.

The bombs detonated near a military security branch in the city's countryside on Wednesday, Xinhua reported.

The incident occurred amid ongoing clashes between Syrian military forces and foreign-backed militants at the entrance of Jobar, a suburb of the capital Damascus.

There were also reports of clashes in the suburbs of the southern town of Zamalka.

On Sunday, Syrian government forces clashed with a group of armed men, who were trying to enter the city of Talkalakh, located 49 kilometers (30 miles) west of the city of Homs.

Syria has been experiencing unrest since mid-March 2011. Many people, including large numbers of security personnel, have been killed in the violence.

Several international human rights organizations say the foreign-sponsored militants have committed war crimes.

The Syrian government says the chaos is being orchestrated from outside the country, and there are reports that a very large number of the militants fighting the Syrian government are foreign nationals.

Posted by: Fred || 02/07/2013 00:00 || Comments || Link || E-Mail|| [6478 views] Top|| File under: Govt of Syria
Who's in the News
38
[untagged]
5
Govt of Syria
3
al-Qaeda in North Africa
3
Arab Spring
3
Govt of Pakistan
3
Hezbollah
3
Taliban
2
Narcos
2
Boko Haram
2
TTP
1
al-Qaeda in Pakistan
1
Abu Sayyaf
1
Pirates
1
Lashkar e-Taiba
1
Muslim Brotherhood
Bookmark
E-Mail Me
The Classics
The O Club
Rantburg Store
The Bloids
The Never-ending Story
Thugburg
Gulf War I
The Way We Were
Bio
Merry-Go-Blog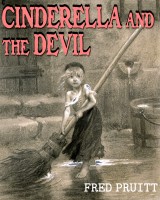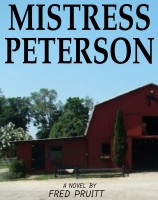 On Sale now!


A multi-volume chronology and reference guide set detailing three years of the Mexican Drug War between 2010 and 2012.

Rantburg.com and borderlandbeat.com correspondent and author Chris Covert presents his first non-fiction work detailing the drug and gang related violence in Mexico.

Chris gives us Mexican press dispatches of drug and gang war violence over three years, presented in a multi volume set intended to chronicle the death, violence and mayhem which has dominated Mexico for six years.
Click here for more information


Meet the Mods
In no particular order...


Steve White
Seafarious
Pappy
lotp
Scooter McGruder
john frum
tu3031
badanov
sherry
ryuge
GolfBravoUSMC
Bright Pebbles
trailing wife
Gloria
Fred
Besoeker
Glenmore
Frank G
3dc
Skidmark
Alaska Paul



Better than the average link...



Rantburg was assembled from recycled algorithms in the United States of America. No trees were destroyed in the production of this weblog. We did hurt some, though. Sorry.
52.23.219.12

Help keep the Burg running! Paypal: