Afghanistan
Insurgent Attack Kills Police Official in Afghan North
[TOLONEWS] The police chief of Kashinda district in northern Balkh province has been killed with three other

coppers

in an

turban

attack claimed by the Taliban.

An improvised

bomb

, believed to have been detonated by remote control, went kaboom! at about 3:00pm in Kashinda while the district governor was patrolling the area with the security forces.

The blast killed the district police chief Nasruddin and three other

coppers

, and injured the district administrative officer Delbar, the police commander in the North Zone 303 told TOLOnews.

The Taliban

grabbed credit

for the attack in an email.

Posted by: Fred || 02/08/2013 00:00 || Comments || Link || E-Mail|| [6462 views] Top|| File under: Taliban
Taliban, Haqqani Leaders Arrested in Afghan Operation
[TOLONEWS] Two local Taliban leaders and two Haqqani

controller

s have been captured in joint Afghan and NATO


...the North Atlantic Treaty Organization. A single organization with differing goals, equipment, language, doctrine, and organization....


troops operations, Isaf said Thursday.

A Taliban

big shot

, who was not named in Isaf's statement, was captured Thursday in the Khugyani district of eastern Nangarhar


The unfortunate Afghan province located adjacent to Mohmand, Kurram, and Khyber Agencies. The capital is Jalalabad. The province was the fief of Younus Khalis after the Soviets departed and one of his sons is the current provincial Taliban commander. Nangarhar is Haqqani country..


province, according to Isaf's operations update.

The leader is believed to be a suicide operations

controller

who manages the recruitment, training and movement of

bad boy

to conduct attacks on government officials and security forces. He is also believed to be directly associated with several Taliban insider attack

beturbanned goons

and worked closely with Hezb-e-Islamic Gulbuddin leadership, Isaf said.

Furthermore, Isaf said he is believed to have used his village leadership position to recruit

jacket wallah

s and "insider attack"

controller

s from Wazir Jihadi High School.

During the operation, the security force also incarcerated
Into the paddy wagon wit' yez!
one suspected

bad boy

.

A second local Taliban leader was captured Thursday in the Nad Ali district of southern Helmand


...an Afghan province populated mostly by Pashtuns, adjacent to Injun country in Pak Balochistan...


province, responsible for the facilitation and construction of improvised

bomb

s (IEDs) and attacks against Afghan and coalition forces, according to Isaf.

He provided guidance to

bad boy

s, regular network updates to Taliban leadership and placed IED against Afghan National Security Forces, Isaf said.

Meanwhile an Afghan and coalition security force tossed in the calaboose
Yez got nuttin' on me, coppers! Nuttin'!
a Haqqani

controller

in Sabari district, Khost province


... across the border from Miranshah, within commuting distance of Haqqani hangouts such as Datta Khel and probably within sight of Mordor. Khost is populated by six different tribes of Pashtuns, the largest probably being the Khostwal, from which it takes its name...


, Thursday.

Isaf said he is believed to have supplied

beturbanned goons

with funds, weapons and equipment to conduct attacks against Afghan and coalition forces in the district. He is also accused of helping finance the purchase of

cycle of violence

s, IED materials, weapons, homemade explosives and fuel to support the insurgency.

Three other suspected

beturbanned goons

were also captured along with multiple rifles and ammunition.

The second Haqqani

controller

was captured Thursday in Pul-e 'Alam district of eastern

Pashtun-infested Logar

province, believed to be responsible for the acquisition, transfer and distribution of weapons and IED components for use in attacks against security forces through the province, Isaf said.

Isaf did not disclose the names of any of the local leaders it says were captured.

Posted by: Fred || 02/08/2013 00:00 || Comments || Link || E-Mail|| [6462 views] Top|| File under: Taliban
Africa Horn
AMISOM Dismantles Terrorist Ambush Point
[Shabelle] Somali National Army with the support African Union troops today dismantled an ambush position set up by the Al Qaeda linked Al Shabaab terror group in Gedo region of Somalia.

The joint forces conducted a surprise attack at the site in Mudale during which, the Al Shabaab militants suffered many causalities. Four AK 47 rifles, one double cabin vehicle and assorted communication equipment were recovered.

AMISOM Sector 2 Commander, Brigadier Anthony Ngere said that the operation had removed a threat to civilian movement between the towns of Mudale and Busaar.

"AMISOM is committed to protecting the security gains to ensure Somalia continues on the road to a sustainable peace," he said.

Posted by: Fred || 02/08/2013 00:00 || Comments || Link || E-Mail|| [6462 views] Top|| File under: al-Shabaab
Africa North
Tense Tunisia to bury Chokri Belaid
Tunisia is set to bury opposition leader Chokri Belaid amid huge tension surrounding his assassination.

Towns nationwide are braced for another day of violence and the largest trade union has called a general strike. Unions say the government led by the Islamist Ennahda party is to blame for the killing, an accusation it denies.

PM Hamadi Jebali has tried to defuse tensions by calling for a non-partisan technocratic government but his party has refused to accept this.

On Friday, the streets of the capital Tunis were largely deserted, with many shops shut and most public transport not running. A number of flights at Tunis-Carthage airport were cancelled.

Tunisian state TV said universities had been ordered to suspend lectures on Saturday and Sunday, while France said it would close its schools in Tunis.

The BBC's Wyre Davies in Tunis says thousands of mourners have already gathered in the suburb where Mr Belaid's body is being brought before the burial. Hundreds of thousands more are expected to take to the streets of the capital following Friday prayers and ahead of the funeral in the afternoon.

Our correspondent says it is difficult to overestimate the tension on the streets of Tunis, Sfax and other provincial towns - a tension that has been simmering for many months between liberal, secular Tunisians and the Islamist-led government. He says that people who thought the violence and division had ended as the Arab Spring swept through the country almost exactly two years ago now find themselves protesting on the same streets, fighting with riot police and accusing the Islamist-led government of stealing their revolution.
The death of Mr Belaid, a leading critic of the governing party, has proved to Tunisians what they already feared, says our correspondent, and Friday's funeral is certain to be an emotional and highly charged event.

The first political assassination in Tunisia since the Arab Spring uprising in 2011, Mr Belaid was shot dead at close range on his way to work on Wednesday. The attacker fled on the back of a cycle of violence motorcycle.
Posted by: Steve White || 02/08/2013 11:16 || Comments || Link || E-Mail|| [6476 views] Top|| File under:
Algerian warplanes 'repel ill-advised large-scale barracks attack'
[FRANCE24] Algeria deployed military aircraft Wednesday to repel an attack by around 50 men armed with rocket-propelled grenades (RPG) on a military installation in the north-east of the country, local media said.

According to a report in daily newspaper El-Khabar, at least two of the assailants were killed and six soldiers injured in the attack.

The weapons included RPGs that had come out of Libya, the newspaper said, adding that many of the attackers were Tunisian and Libyan.

The assault began when a lorry delivering food to the barracks was hi-jacked, filled with weapons and used to force a way into the installation, while a second group opened fire in a diversionary attack.

The fire-fight lasted three hours. The Algerian military used warplanes, attack helicopters and artillery to beat off the attack, according to the report.

A search operation was underway Thursday to round up the rest of the attackers, while one who had been taken alive was being interrogated.
Posted by: Fred || 02/08/2013 00:00 || Comments || Link || E-Mail|| [6460 views] Top|| File under: al-Qaeda in North Africa
Egypt's opposition forces call for mass protests on Friday
[Al Ahram] A number of political parties and groups have called for mass anti-government protests on Friday.

The day's protests have been given different monikers in the media, with some labelling it "Departure Friday," while the 38 organisations that are behind the call to demonstrate described it as "the Friday of human dignity" in the press release they issued on Wednesday.

"Together on the Friday of human dignity, Egyptians will assert every day that they are free and they will not be enslaved or accept injustice, and will not allow their blood or dignity to be violated by police, or president, or a group," read the statement.

Among the parties and movements that declared their participation in the protests on Friday were the Constitution Party, the Popular Current, the Free Egyptians Party, the Maspero Youth Union, the Coalition of Revolutionary Powers, the Free Front for Peaceful Change, the Suez Revolutionaries Bloc, the Mahalla Revolution, the National Front for Justice and Freedom and the Youth of the Democratic Front Party.

The call to protest raised political and economic grievances, including "the sacrifice of social justice for the sake of the IMF loan" and the issue of torture and detention of protesters.

The call comes after widely published reports of human rights violations against protesters involved in recent anti-government protests, including reports of torture.

According to the liberal Constitution Party, the protests will include several rallies from locations in Cairo and Giza following Friday prayers (mid-afternoon), to both Tahrir Square and the presidential palace in Heliopolis.

There are also protests and rallies planned in several governorates including Ismailia, Suez, Alexandria, Mahalla, Sharqiya and Menoufiya.

The 'Ahmed Maher Front', a splinter group of the April 6 Youth Movement, has not yet announced its position on the protests. The 'Democratic Front' of the April 6 Youth Movement has announced it will participate in several governorates.

Posted by: Fred || 02/08/2013 00:00 || Comments || Link || E-Mail|| [6460 views] Top|| File under: Arab Spring
Africa Subsaharan
Suicide bomber hits north Mali, troops clash in capital
A suicide bomber blew himself up in northern Mali on Friday as a dramatic turn towards guerrilla tactics by Islamists and an outbreak of fighting among soldiers in the capital show the war is far from won for the embattled nation.

In Mali's first ever suicide bombing, an attacker drove up to a group of Malian troops in Gao, the largest town in the north, and detonated an explosive belt, wounding one soldier, said First Sergeant Mamadou Keita.

The Islamists who occupied northern Mali for 10 months have resorted to guerrilla warfare after being ousted by French-led troops who on Friday took control of the strategic town of Tessalit near the Algerian border.

Many of the rebels are now believed to be holed up in the remote hills of the far northeast.

In the capital Bamako infighting in Mali's deeply divided military erupted as soldiers attacked a camp of elite paratroopers loyal to ex-president Amadou Toumani Toure, who was ousted in a March coup.

The putsch was launched by soldiers from Mali's poor and ramshackle army after their humiliation in the north at the hands of well-armed rebels fighting for independence for the Tuareg, a northern people who have long complained of being marginalised by Bamako.

A month later, "Red Beret" paratroopers loyal to Toure launched a failed counter-coup. Fighting between feuding factions left about 20 people dead.

Friday's gunfight broke out after the paratroopers refused to be absorbed into other units and go to the northern frontline.

"From 6:00 am (0600 GMT) heavily armed soldiers, from all units, attacked the camp," said Yaya Bouare, one of the "Red Beret" soldiers inside the camp, adding that there were many wounded.

Posted by: tipper || 02/08/2013 13:06 || Comments || Link || E-Mail|| [6499 views] Top|| File under:
Nigeria polio vaccinators shot dead in Kano
Nine female polio vaccinators have been killed in two shootings at health centres in northern Nigeria, police have told the BBC.

In the first attack in Kano the polio vaccinators were shot dead by gunmen who drove up on a motor tricycle.

Thirty minutes later gunmen targeted a clinic outside Kano city as the vaccinators prepared to start work.

Some Nigerian Muslim leaders have previously opposed polio vaccinations, claiming they could cause infertility.

On Thursday, a controversial Islamic cleric spoke out against the polio vaccination campaign, telling people that new cases of polio were caused by contaminated medicine.
Posted by: tipper || 02/08/2013 06:31 || Comments || Link || E-Mail|| [6471 views] Top|| File under:
Bangladesh
Jamaat calls hartal in Ctg for tomorrow
[Bangla Daily Star] The Jamaat-e-Islami
...The Islamic Society, founded in 1941 in Lahore by Maulana Sayyid Abul Ala Maududi, aka The Great Apostosizer. The Jamaat opposed the independence of Bangladesh but has operated an independent branch there since 1975. It maintains close ties with international Mohammedan groups such as the Moslem Brotherhood. the Taliban, and al-Qaeda. The Jamaat's objectives are the establishment of a pure Islamic state, governed by Sharia law. It is distinguished by its xenophobia, and its opposition to Westernization, capitalism, socialism, secularism, and liberalist social mores...
called a dawn-to-dusk hartal


... a peculiarly Bangla combination of a general strike and a riot, used by both major political groups in lieu of actual governance ...


in Chittagong division for tomorrow after party leaders were denied permission for holding a rally in the port city yesterday.

The protest programme was declared at a press briefing at the office of city unit Islami Chhatra Shibir


... the student wing of the Jamaat-e-Islami Bangladesh...


, student wing of Jamaat, at West Bakalia. Jamaat city unit Ameer Shamsul Islam, MP, made the announcement, according to a

blurb

.

Earlier, the party announced that it would hold a rally in front of Anderkilla Shahi Jaam-e-Mosque yesterday afternoon, protesting killings of four Jamaat activists in Chittagong during its February 5 hartal. But the Chittagong Metropolitan Police had not given them permission, Jamaat city unit Publicity Secretary Mohammad Ullah told The Daily Star.

Four people, including two pedestrians, were killed in

festivities

during the hartal enforced by Jamaat, said police sources, but Jamaat claims all of them belonged to the party.

Earlier in the day around 5:45am, a group of 15 to 20 Jamaat-Shibir men stopped a Chittagong-bound pick-up van and a covered van on the Dhaka-Chittagong highway near Banshbaria of Sitakunda upazila and set them ablaze.

On information, a unit of fire fighters from Sitakunda rushed to the spot around 7:00am and doused the fire, said Prahlad Singh, a telephone operator at Agrabad Fire Service and Civil Defence Station in the city.

No casualty was reported, he said.

Meanwhile,


...back at the pool hall, Peoria Slim swung his cue at Hurley's head...


police incarcerated
Drop the heater, Studs, or you're hist'try!
a Jamaat leader and 13 activists of Islami Chhatra Shibir in the port city and two upazilas of Chittagong on different charges.

Mostafa Noor, Jamaat assistant secretary general of Sitakunda upazila unit and also vice-chairman of the upazila, and a Shibir activist, Shahidul Islam, were arrested at their residences yesterday on charges of arson and creating obstacle in transport movement in the area during February 5 hartal, said Syed Iqbal Ali, assistant superintendent of police (Sitakunda circle).

Police arrested five Shibir activists -- Hamed Hasan, Monirul Islam, Galib Hasan, Alamgir Hossain and Mishkat Uddin -- in Bahaddarhat area under Chandgaon Police Station on Wednesday in connection with assaults on police during the hartal, said Rajesh Barua, sub-inspector of Panchlaish Police Station.

In another development at Lohagara upazila, police arrested seven activists of Shibir early yesterday and on Wednesday for attacking

coppers

, said Shahjahan, OC of Lohagara Police Station.

The arrestees were identified as Shafiqul Islam, Mostak Ahmed, Delwar Hossain, Ali Ahmed Sawdagar, Khaled Saifullah, Abdul Gafur and Parvez.

Posted by: Fred || 02/08/2013 00:00 || Comments || Link || E-Mail|| [6462 views] Top|| File under: Jamaat-e-Islami
Bangladesh mob torches Ahmadi festival site
[Dawn] Bangladeshi Ahmadis on Thursday shifted the site for their centenary celebrations after thousands of religious rivals torched the original venue.

A mob, which witnesses said numbered around 20,000, attacked the venue at Kaliakoir, near Dhaka, late Wednesday where members of the Ahmadiyya Jamaat were due to mark 100 years since the movement began operating in what is now Bangladesh.

"They attacked the venue from all corners, shouting Allahu Akbar (God is greater). They torched the canopy, tents and stage," Sanjit Kumar, a senior police official, told AFP.

"We fired rubber bullets and tear gas at the mob, but it was so huge that we could not protect the venue," he said, adding that one person was injured after he was beaten up.

Founded in 1889 in India, Pakistan declared Ahmadis as non-Muslims after it adopted a law in 1974.

In Bangladesh, where 90 percent of the country's 153 million people are Muslims, there is no such law. But Islamic parties and top clerics have long demanded the government declare them non-Muslims.

Ahmadiyya Jamaat's Bangladesh spokesman Tabshir Chowdhury alleged that despite repeated request for more security, only a few policemen were sent to protect the venue, situated 40 kilometres north of the capital.

"We got government approval for the three-day meet where 10,000 of our members, including 200 foreign guests, were invited," he told AFP.

"When we saw mob was building up and threatening to attack the venue, we asked for more security."

He said the venue for the celebrations had been shifted to the group's headquarters in Dhaka.

The Ahmadiyya Jamaat has been the victim of several attacks in recent years, including last November when a mob in a northern district vandalised an Ahmadi place of worship and torched several houses belonging to the community.

Posted by: Fred || 02/08/2013 00:00 || Comments || Link || E-Mail|| [6461 views] Top|| File under:
Tales from the Bangla police blotter
[Bangla Daily Star] Two alleged forest robbers, including a ringleader, were killed in a shootout with members of Rapid Action Battalion
(Rab) in Shelarchar area (east circle of Sundarbans) in Sharankhola upazila of the district yesterday.



The dear departed

were identified as Shahidul Sheikh alias `Nut' Shahidul, 40, ringleader of `Shahidul Bahini', and Mujibar, 39, second-in-command of `Bakibillah Bahini'.
Ahah. A Numbah One and a Numbah Two!
Rab-8 commander Lt Col M Faridul Islam said that acting on a tip-off,


"Lissen! Dis is Mahmoud da Weasel!"


a Rab team conducted drive in Kalam Miah Bharani Khal area of Sharankhola upazila at about 9:15 am yesterday.


A bit early for Rab to be out. Or maybe a bit late.


Sensing the presence Rab,


"Hark! My spider sense is tingling!"


he said that the robbers started firing on the elite force which also returned the fire,


"You may fire when ready, Sergeant Shafiq!"


leading to a fierce a

shootout

.


[BANG! BANG! BANGETY BANG!]


After nearly one-hour

shootout

, the robbers fled away into the deep forest, the Rab-8 commander said.


"Flee! We are undone!"


He added that the Rab members later recovered the bullet-hit bodies of Shahidul and Mujibur and some abandoned arms and ammunition from the spot.
"Sir!"
"Yes, Sergeant Shafiq?"
"Two corpses, sir!"
"Ahah! Where?"
"On the spot, sir!"
"Which spot?"
"That spot, sir!"
The recovered arms and ammunitions included six SBBL guns, five shooter guns, two air guns, one pistol and 30 bullets.


Don't ask me.


The bodies and seized ammunition were handed over to Sharankhola

cop shoppe

.
"Here ya go, and welcome to them!"
"Gosh, thanks, Sergeant! Now what'll we do with 'em?"
Local sources said that the two gangs -- Shahidul Bahini and Bakibillah Bahini -- were long been involved in robbing fishermen and honey collectors, apart from kidnapping people for ransom.


"Shahid ul-Bahini" doesn't sound like they expected to survive the experience.


In Manikganj, locals held an alleged robber from Mitora bus-stand in Sadar upazila early yesterday. Later they handed him over to police.
"Here, now! Wot's all this?"
"An alleged robber, officer!"
"Cheeze. Looks like a sack of old clothes!"
The alleged robber was identified as Shamim Hossain, 26, of Bhanga upazila of Faridpur district, police said.

A gang of robbers, numbering 12-14 entered the house of Afsar Hossain of Gokulnagar village in Manikganj Sadar upazila at around 1:00 am.

At gunpoint, the gang tied hands, legs and mouths of the people in the house and looted cash Tk.6, 000 and mobile sets .

Posted by: Fred || 02/08/2013 00:00 || Comments || Link || E-Mail|| [6463 views] Top|| File under:
Caucasus/Russia/Central Asia
One cop killed, three injured in north Caucasus
A policeman has been killed and one injured in Russia's North Caucasus republic of Kabardino-Balkaria. Russian Interior Ministry said two armed men opened fire at the police officers in the republic's capital, Nalchik, on February 6.

In a separate attack in the North Caucasus republic of Dagestan, two police officers were injured by unknown assailants. This incident took place in the capital, Makhachkala, also on February 6.

Posted by: ryuge || 02/08/2013 00:00 || Comments || Link || E-Mail|| [6459 views] Top|| File under:
India-Pakistan
ASWJ man gunned down
[Dawn] A worker of the Bloody Karachi


...formerly the capital of Pakistain, now merely its most important port and financial center. It is among the largest cities in the world, with a population of 18 million, most of whom hate each other and many of whom are armed and dangerous...


Electric Supply Company, also said to be affiliated with the Ahle Sunnat Wal Jamaat, was

rubbed out

on Khalid Bin Waleed Road on Wednesday, police said.

They said assailants riding a

cycle of violence

intercepted Ayaz Khan, 35, when he was heading towards his office in the morning, fired at him and rode away.

The

maimed

was taken to the Jinnah Postgraduate Medical Centre, where he was pronounced dead.
He's dead, Jim!
on arrival. He was working with the KESC as a meter reader and was posted at the Khalid Bin Waleed Road office of the power utility.

An ASWJ

front man

said the victim was their active member and a former in-charge of the Mehmoodabad sector of the party's organizational structure.

A large number of people attended his funeral prayer at Makki Masjid in Mehmoodabad No 4.

In a statement issued on Wednesday, the KESC expressed deep sorrow over the killing of its meter reader, Ayaz Khan, by unknown attackers at the gate of Operation Centre No 1, Bahadurabad.

It demanded a thorough inquiry into the attack and fast justice against the culprits.

The power utility also asked the law-enforcement agencies to provide foolproof security at its business centres, offices and installations so as to protect employees as well as visiting consumers.

Man killed in 'sectarian' attack

A young man was

bumped off

in Gulshan-e-Iqbal on Wednesday evening. Police said assailants riding a
cycle of violence and apparently following Syed Afzal Hussain Naqvi, 30, fired at him near Safoora Chowrangi within the remit of the Sachal

cop shoppe

and escaped. The victim was taken to a nearby hospital where he was pronounced dead.
He's dead, Jim!
on arrival. He was a resident of Amroha Society. Following the incident, tension gripped the locality. The body was taken to the Jinnah Postgraduate Medical Centre for a post-mortem examination.

Condemning the killing, a

front man

for the Majlis Wehdat-e-

Moslem

een described the murder as part of the ongoing sectarian killings taking place in the city.

However,


by candlelight every wench is handsome...


the Sachal SHO said that apparently the victim had been killed due to his political affiliation.

One killed, two

maimed

in 'snatching bid'

A man was killed and two brothers were

maimed

when

gunnies

fired at them in what police described as a cash snatching attempt in the old city area on Wednesday.

Police said the two brothers, Aun Ali and Ali Raza, with their employee Aleem Pervaiz, were taking around Rs700,000 from their shop probably to a bank branch in a rickshaw when two men on a

cycle of violence

intercepted them near the Civil Hospital

Bloody Karachi

and tried to snatch the cash.

Upon resistance they opened fire and

expeditiously departed at a goodly pace

, DIG-South Shahid Hayat said, adding that as a result the employee suffered fatal bullet wounds. He was rushed to the Civil Hospital

Bloody Karachi

, where he was pronounced dead.
He's dead, Jim!
However,


man does not live by words alone, despite the fact that sometimes he has to eat them...


the two brothers, said to be members of the Bohra community, suffered minor wounds and were said to be in a stable condition, he added.

Two suspects killed in 'encounter'

Two suspected

bandidos

were killed and a policeman was

maimed

in what police described as an encounter in Nazimabad on Wednesday evening.

The police said two suspects were snatching valuables from some passers-by near Gol Market in Nazimabad No 3 when a police patrol arrived at the scene.

The suspects fired on the police in a bid to escape. A bullet hit police constable Mohammad Manzoor and the police also returned fire. During the shootout the two suspects suffered fatal gunshot wounds and

was struck down in his prime

, the police said.

The police claimed to have recovered pistols from them.

The bodies were shifted to the Abbasi Shaheed Hospital for medico-legal formalities.

Till late in the night, both the men remained unidentified.

Body found in gunny bag

The body of an unidentified young man was found beneath the Banaras flyover on Wednesday morning.

Police said the body, stuffed in a gunny bag, bore torture marks. However,


Caliphornia hasn't yet slid into the ocean, no matter how hard it's tried...


no gunshot wound was found on the body.

The police shifted the body to the Abbasi Shaheed Hospital for medico-legal formalities.

Bus torched

Unknown men set on fire a bus in North Nazimabad on Wednesday evening.

Police said the incident took place near the Five-Star Chowrangi where

gunnies

intercepted a bus and set it on fire.

Quoting the bus driver, North Nazimabad SP Khurram Waris said the driver had an altercation with some youngsters in the morning. He suspected that the same men torched the vehicle, he added.
Posted by: Fred || 02/08/2013 00:00 || Comments || Link || E-Mail|| [6463 views] Top|| File under: Sipah-e-Sahaba Pakistan
Bomb kills policeman in Karachi's Orangi Town
[Dawn] A policeman was killed and five other people, including two police, were wounded in a bomb attack targeting a police van in the Pakistani port city Karachi's Orangi Town neighbourhood on Thursday, officials said.

"A low-intensity remote-controlled bomb planted on a footpath exploded in Orangi Town injuring six people, including three of our officials. One policeman died in a hospital," police official Naveed Nasir told AFP.

"Another police official is in critical condition," he said.

Orangi is an impoverished neighbourhood in the west of the city.

"We can't say who is behind this attack, but it is certainly a part of the terror campaign aimed at police officials that has killed and injured scores in the last two months," said another official Ahmed Khan.

At least 10 people have been killed in acts of violence in the city since late Wednesday, said a security official who wished not to be named.

Ethnic, sectarian and politically-linked violence in Pakistan's financial capital killed at least 2,284 people in 2012 in the deadliest such violence for two decades, according to the independent Human Rights Commission of Pakistan.

The unrest comes with general elections due by mid-May. The polls will mark the first democratic transition between two civilian governments in Pakistan's history.

Posted by: Fred || 02/08/2013 00:00 || Comments || Link || E-Mail|| [6460 views] Top|| File under:
Syria-Lebanon-Iran
Syrian army battles rebels on edges of Damascus
[FRANCE24] Syrian
Hereditary President-for-Life Bashir Pencilneck al-Assad's


Oppressor of the Syrians and the Lebs...


forces launched a fierce assault around the centre of Damascus


...The capital of Iran's Syrian satrapy...


on Wednesday as rebels sought to break through to the heart of the capital.

"The army has launched a coordinated all-out offensive on all of the areas surrounding the capital," said a Syrian security official who declined to be identified. "All entries to Damascus have been sealed."

Rami Abdel Rahman of the Syrian Observatory for Human Rights said the bombardment and

festivities

around Damascus were the heaviest for a long time.

"The province was bombed very badly in attacks that have not been seen in months. There was also very heavy fighting," he said.

Assad, battling to crush a 22-month-old uprising in which 60,000 people have died, has lost control of large parts of the country but his forces, backed by air power, have so far kept rebels on the fringes of the capital.

The encroaching rebels now aim to break a stalemate in the city of two million people.

"We have moved the battle to Jobar, because it is the key to the heart of Damascus," said Captain Islam Alloush of the rebel Islam Brigade. The district links rebel strongholds in the suburbs with the central Abbasid Square.

Shattering months of relative calm in the capital, Wednesday's offensive coincided with two suicide

boom-mobile

ings that killed almost 20 members of the security forces in the ancient city of Palmyra, a watchdog reported.
Posted by: Fred || 02/08/2013 00:00 || Comments || Link || E-Mail|| [6459 views] Top|| File under: Govt of Syria
Pro-Syria regime group hacks Sky News Arabia's social sites
[FRANCE24] A pro-Syrian regime cyber group hacked the Twitter and Facebook accounts of Sky News Arabia, the Abu Dhabi-based Arabic news channel said on Thursday.

The "Syrian Electronic Army" -- said to be close to the Syrian regime -- hacked into the channel's social network accounts at around midnight on Wednesday, the broadcaster said.

The hacked accounts were two Twitter handles, @skynewsarabia and @skynewsarabia_c, and the channel's Facebook page.

The news channel said that it regained control of the hacked accounts on Thursday and was "taking precautionary measures to ensure all its IT systems are secure."

The cyber group boasted on its website that it had hacked pages belonging to Sky News Arabia and displayed its logo along with a picture of a channel's page.

It said it carries out online hacking because of the "bias" that the foreign media has against Syria's President Bashar al-Assad and their support for the rebels in the Syrian conflict.
Posted by: Fred || 02/08/2013 00:00 || Comments || Link || E-Mail|| [6461 views] Top|| File under: Govt of Syria
Who's in the News
37
[untagged]
6
Govt of Pakistan
5
Arab Spring
3
Govt of Syria
3
al-Qaeda in North Africa
2
Jamaat-e-Islami
2
Govt of Iran
2
Taliban
1
Sipah-e-Sahaba Pakistan
1
Moro Islamic Liberation Front
1
al-Shabaab
1
Salafists
Bookmark
E-Mail Me
The Classics
The O Club
Rantburg Store
The Bloids
The Never-ending Story
Thugburg
Gulf War I
The Way We Were
Bio
Merry-Go-Blog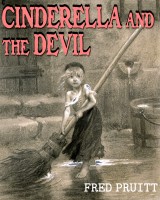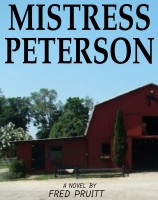 On Sale now!


A multi-volume chronology and reference guide set detailing three years of the Mexican Drug War between 2010 and 2012.

Rantburg.com and borderlandbeat.com correspondent and author Chris Covert presents his first non-fiction work detailing the drug and gang related violence in Mexico.

Chris gives us Mexican press dispatches of drug and gang war violence over three years, presented in a multi volume set intended to chronicle the death, violence and mayhem which has dominated Mexico for six years.
Click here for more information


Meet the Mods
In no particular order...


Steve White
Seafarious
Pappy
lotp
Scooter McGruder
john frum
tu3031
badanov
sherry
ryuge
GolfBravoUSMC
Bright Pebbles
trailing wife
Gloria
Fred
Besoeker
Glenmore
Frank G
3dc
Skidmark
Alaska Paul



Better than the average link...



Rantburg was assembled from recycled algorithms in the United States of America. No trees were destroyed in the production of this weblog. We did hurt some, though. Sorry.
3.236.55.22

Help keep the Burg running! Paypal: