Mali Soldiers Arrest 2 Men With Explosives
[ABCNEWS.GO] Two men with explosives were arrested trying to enter the city of Gao on Saturday, the Malian military said, a day after a suicide bomber blew himself up in an attack that has fueled fears of a militant insurgency in northern Mali.


I do hope nobody thought AQIM was just going to run away? Now comes the sneaky war of attrition, until they run out of cannon fodder or the funding's cut off.




Funding comes from Qatar and the UAE. Good luck with that one...


The two suspected jihadists were in Malian military custody after being arrested at 7 a.m. on a road that leads into northern Mali's largest city, said military spokesman Modibo Traore. "The men were stopped at a checkpoint on the road from Bourem," Traore said of a village that is northwest of Gao.


That's alright. There are more when they came from. Literally.


While Friday's attack killed only the bomber, it has raised concerns about the future strategy of the militants, who initially appeared to put up little resistance to the French and Malian military advance.


That's because they can't stand up to a real army. They're fond of waving guns and looking ferocious, but they seldom fire at actual soldiers, and when they do they usually come out second in the contest.


Malian defense minister Yamoussa Camara told The Associated Press Saturday that the military was continuing to hunt extremists from their hiding places. "We call on the population of Gao to not give in to panic and above all to cooperate with defense and security forces to drive out the terrorists who are trying to inflitrate among civilians," said Camara when reached by phone in Bamako.


The disadvantage the turbans have here is the number of foreigners among them, to include the Tuaregs, who'll be suspicious characters even though they live in the area. Appearance and accent will give the turbans away, and (at the moment) they don't enjoy a lot of support from the locals.


The young man who blew himself up on Friday had been living at a house in Gao that was known jihadist hideout. A guard at the home said that it had been visited three months ago by the one-eyed terror leader Moktar Belmoktar, who claimed responsibility for the attack in Algeria on the BP-operated natural gas plant in which more than 37 people died.


Presumably the dear departed had been living there until the Frenchies showed up, at which point he beat curly-toed slippers along with his Islamic masters.


Other jihadist leaders from the Movement for Oneness and Jihad in West Africa -- known as MUJAO -- also had stayed in the luxurious two-story home with a verdant courtyard, which the militants took over when they captured Gao last year, the guard said.


Any differences between MUJAO and AQIM have to do with labeling, not with flavor.


Fears of suicide bombing attacks have been high since the discovery of industrial-strength explosives in Gao earlier this week.


Count on it.


Mali's military has shown growing signs of strain.


Best to dissolve them and start over from scratch. They're not worth much, evidently.




The only ones who were any good were the ones trained by U.S. advisors, and they switched sides...


On Friday, soldiers from a unit allied with the leader of last year's military coup stormed the camp of the presidential guard. Two people were killed and 13 others were wounded, according to a statement from the Malian government.


That's because they had nothing better to do. It's not like they'd been invaded or something...


Malian President Dioncounda Traore called the violence a major disappointment to the Malian people "at a time when the main concern of each and every Malian should be the operations we are in the middle of carrying out in the north."


Oh. Well. The country was invaded, but not the Presidential Guard. Apparently "the Guard lives but never engages," to misquote some Frenchie.


The red beret-wearing former presidential guard, based at the Djicoroni camp in Bamako, was disarmed months ago by the green beret-wearing officers loyal to Capt. Amadou Haya Sanogo, the leader of the coup in March last year. Their camp has been attacked on several occasions by the green berets, who seized the presidential guards' weapons.


The guys with the red hats, y'see, marched ever so much better than the green hats in parades. And they got all the good hookers.


When the green berets arrived at the military camp Friday they were confronted by women and children, and fired tear gas and volleys into the air, according to Batoma Dicko, a woman who lives in the camp. The camp includes housing for military families. The attackers succeeded in entering the camp, carried out a search and set fire to the infirmaries, she said.


That sort of thing is ever so much easier when the wimmin and kiddies are unarmed.
Posted by: Fred || 02/09/2013 10:13 || Comments || Link || E-Mail|| [6478 views] Top|| File under: al-Qaeda in North Africa
Egypt protects liberals' homes after death threat
Egyptian police deployed security at the homes of prominent liberal opponents of the government on Thursday after a hardline cleric called for their deaths and a secular politician was gunned down in Tunisia.

The killing on Wednesday of Chokri Belaid, an outspoken critic of Tunisia's Islamist-led government, sent tremors through Egypt.

In both countries where "Arab Spring" uprisings swept away veteran authoritarian rulers, two years of political turmoil have exposed divisions between Islamists and their secular opponents.

On the same day, Egyptian liberal politician Mohamed el Baradei, former head of the International Atomic Energy Agency, sounded the alarm over a hardline cleric's call for his death.

The cleric, Mahmoud Shaaban, appeared on a religious television channel and said leaders of Egypt's main opposition coalition would get a death sentence under sharia (Islamic law).

He specifically mentioned el Baradei, a Nobel Peace Prize laureate, and former presidential candidate Hamdeen Sabahy.

President Mohamed Mursi, a member of the Islamist Muslim Brotherhood which has dominated democratic elections since mass protests ousted President Hosni Mubarak in 2011, condemned such comments as tantamount to "terrorism."

But he renewed accusations that the liberal opposition was inciting unrest.
Posted by: tipper || 02/09/2013 03:04 || Comments || Link || E-Mail|| [6471 views] Top|| File under:
U.S. mulls putting Algeria militant on 'kill' list: report
Senior members of US President Barack Obama's administration want to put the mastermind of last month's attack on an Algerian natural-gas facility on a secret "kill" list, The Wall Street Journal reported Saturday.

Adding Algerian militant Mokhtar Belmokhtar to a US list for targeted killing would entail a significant US military expansion into northwestern Africa, the newspaper said, citing unnamed US officials.

It would mean extending drone strikes and other lethal counterterrorism operations to the region, the paper added.

Thirty-seven foreign hostages, including three Americans, were killed when gunmen last month stormed the In Amenas gas plant and the Algerian army launched a military assault in response. One Algerian and 29 of the insurgents were also killed.

The push to target Belmokhtar is being led by US military and intelligence officials, the Journal reported.

And some were pressing for a more direct involvement in the hunt for Belmokhtar, whether with drones, other aircraft or American forces, the paper added.


Posted by: tipper || 02/09/2013 02:01 || Comments || Link || E-Mail|| [6468 views] Top|| File under:
Clashes in Kafr El-Zayat as protesters attack police station
[Al Ahram] A number of unidentified protesters attempted to storm a police station in the city of Kafr El-Zayat in Gharbiya governorate, prompting clashes with police forces in front of the building, reported Al-Ahram Arabic.

Hundreds of anti-government protesters gathered in front of a police station Friday afternoon, setting fire to a number of car tyres to block off the surrounding area, and throwing rocks at the building.

When a group of unidentified assailants attempted to break into the station, police fired gunshots in the air and rounds of teargas to disperse protesters. Some protesters were taken to hospital suffering from tear gas asphyxiation.

Police forces also detained eight protesters.

Opposition forces have called for mass protests on Friday to condemn police violence and call for social justice and the removal of the current Cabinet headed by Prime Minister Hisham Qandil.

Posted by: Fred || 02/09/2013 00:00 || Comments || Link || E-Mail|| [6463 views] Top|| File under: Arab Spring
Police fire teargas at anti-president demonstrators in Alexandria
[Al Ahram] Clashes have erupted in the city of Alexandria between protesters and police in front of the Sidi Gaber police station. Police fired tear gas to disperse protesters, reported Al-Ahram's Arabic website. The two sides both threw stones.

The central street of Abu-Qir is now completely blocked as clashes continue. The security presence has intensified in the police station's vicinity.

Clashes have also erupted in several cities across Egypt including Tanta, Kafr El-Sheikh and Mahalla.

Hundreds rallied in Alexandria answering a call for nationwide anti-government protests. Demonstrations also protested police brutality after several were reported tortured during last week's detentions and two were reported dead during clashes at the presidential palace.

Posted by: Fred || 02/09/2013 00:00 || Comments || Link || E-Mail|| [6469 views] Top|| File under: Arab Spring
Hamdeen Sabbahi defies death threats, vows to continue revolutionary path
[Al Ahram] Opposition figure Hamdeen Sabbahi said on Friday that peaceful protests will continue until the revolution's goals have been achieved and until retribution for all slain protesters has been achieved.

Sabbahi stated that this would take place regardless of death threats against him or other members of opposition umbrella group the National Salvation Front (NSF).

"Our faith in the revolution kills any threats," Sabbahi, who stood as a presidential candidate in last year's elections, stated on his official Twitter account on Friday.

His comments came in response to a highly controversial fatwa by Al-Azhar University professor and host of a religious television show on the ultraconservative TV channel El-Hafez, Mahmoud Shaaban, last week.

Shaaban stated that the opposition should be punished by death for attempting to bring down a leader elected by the public, directly naming Sabbahi and fellow NSF leader Mohamed ElBaradei.

Following widespread criticism of the edict, with many calling for harsh measures to be carried out against Shaaban, the presidential office on Thursday released a statement condemning the fatwa.

"Some are promoting and inciting political violence while others who claim to speak in the name of religion are permitting 'killing' based on political differences, and this is terrorism," read the statement.

Following the threat, Egypt's interior ministry provided extra security for Sabbahi and ElBaradei, but Sabbahi refused any extra safeguards saying he "lives and will continue to live as a private citizen."

Tensions between Islamists and anti-Islamists have been on the rise in the Arab Spring countries in recent months.

On Wednesday, Tunisian opposition figure Chokri Belaid, a critic of the Islamist-led Ennahda government, was assasinated by unknown assailants sparking fears of a repeat in Egypt.

Friday is expected to see mass protests in Egypt, with many opposition groups, including the NSF, mobilising their followers to demonstrate against the government of President Mohamed Morsi on what has been dubbed "Departure Friday" or "the Friday of human dignity."

Posted by: Fred || 02/09/2013 00:00 || Comments || Link || E-Mail|| [6458 views] Top|| File under: Salafists
Security fires shots into air as anti-Morsi protesters charge at presidential palace
[Al Ahram] Security forces at the presidential palace fire shots into the air Friday evening to ward off hundreds of anti-President Mohamed Morsi protesters who have managed to remove the barricades surrounding one of the palace's gates.

Hundreds of protesters chanted "Down, down with the Brotherhood," as they removed the wires and barricades which the presidential guard had set up to seal the palace earlier on Friday.

A number of protesters threw Molotov cocktails and fireworks in the direction of the premises of the presidential palace.

Security forces are also using water hoses to clear protesters away from the palace's gates.

Demonstrations against the president have been taking place on Friday in a number of cities, and clashes with security forces have left tens injured in the Delta.

Last Friday during protests at the palace, two protesters was killed and scores were injured when fierce clashes broke out between security forces and protesters after a similar incident.

Posted by: Fred || 02/09/2013 00:00 || Comments || Link || E-Mail|| [6459 views] Top|| File under: Arab Spring
Tunisian police clash with protesters in Gafsa
[Al Ahram] Tunisian police fired teargas to disperse anti-government protesters throwing stones and petrol bombs in the mining town of Gafsa on Friday, witnesses said. Demonstrators had marched in Gafsa and other Tunisian cities to mark the funeral of secular opposition politician Chokri Belaid, who was assassinated by an unidentified gunman on Wednesday.
Posted by: Fred || 02/09/2013 00:00 || Comments || Link || E-Mail|| [6459 views] Top|| File under: Arab Spring
Suicide bomber injures soldier at Mali checkpoint
[Al Ahram] A suicide bomber on a
cycle of violence blew himself up at a Malian government military checkpoint 100 km (60 miles) north of the northern city of Gao on Friday, injuring one soldier, a Mali military officer said.

It would be the first reported suicide bombing since a French-led intervention swept Islamist rebels from their desert strongholds of Gao, Timbuktu and Kidal.


"Howcome I gotta be the first? Why can't Mahmoud be the first?"


"A kamikaze on a motorbike just blew himself up at the Bourem checkpoint at 6:30 am (0630 GMT). One lightly wounded soldier from Gao," the officer told Reuters by text message.
Posted by: Fred || 02/09/2013 00:00 || Comments || Link || E-Mail|| [6467 views] Top|| File under: al-Qaeda in North Africa
Tunisia faces general strike as political crisis deepens
[Al Ahram] Tunisia faces a general strike Friday, with tens of thousands expected to take to the streets after the murder this week of a leftist opposition leader that sparked violent clashes with police.

The General Union of Tunisian Workers (UGTT) called the strike to coincide with the funeral of Chokri Belaid, a lawyer and vocal critic of the ruling Ennahda party who was shot dead outside his home Wednesday by a lone gunman.

The strike call from Tunisia's most powerful trade union comes after the murder triggered demonstrations in both the capital Tunis and the central mining region of Gafsa, amid a deepening political crisis.

Belaid will be buried after weekly prayers in the Muslim country, where a long-established secular tradition has been countered by the rise of one of the region's most powerful Islamist parties.

After an explosion of public outrage over the murder, Prime Minister Hamadi Jebali, who is from the Ennahda party, Wednesday said in a televised address that he would form a new administration of non-political technocrats.

But Ennahda's parliamentary leader Sahbi Atig said on Thursday his bloc of MPs had rejected the plans, laying bare deep divisions within the Islamist party and furthering a confused political situation.

"We have rejected this proposal... The head of the government took the decision without consulting the (ruling) coalition or the Ennahda movement," he said.

Any reshuffle would have to be confirmed by the national assembly.

The United States has urged Tunisian leaders to come together to resolve the tensions and called for calm.

"There's no place for violence in Tunisia's democracy," State Department spokeswoman Victoria Nuland told reporters Thursday.

"It won't resolve the issues that Tunisians face, and it's not an appropriate response to murder. It's only going to bring more violence."

In the capital Thursday, police fired tear gas at demonstrators who staged a march despite a huge deployment of security forces in Habib Bourguiba Avenue, epicentre of the 2011 uprising that toppled dictator Zine El Abidine Ben Ali.

Thousands had gathered there Wednesday in scenes reminiscent of the revolt, on a day when violence in the capital left one policeman dead and protesters torched and ransacked Ennahda offices in a number of towns, including Gafsa.

In Gafsa Thursday, protesters lobbed petrol bombs at police who responded with volleys of tear gas.

Tunisian lawyers, judges and some teachers had already started a strike on Thursday. Courtrooms stood empty at the main courthouse in Tunis, while hundreds of people gathered outside Belaid's home.

Ennahda has been accused by Belaid's family of being behind the killing -- a charge it vigorously denies.

The Tunisian League for Defence of Human Rights said threats and intimidation were continuing under the Ennahda-dominated government, and called for the protection of political figures.

Jebali is considered a moderate within his party and has for months been locked in negotiations with the secular parties in the coalition who have demanded that some ministries be assigned to independents, a move rejected by Ennahda hardliners.

Four opposition groups including Belaid's Popular Front bloc said they were pulling out of the National Constituent Assembly, elected in October 2011 but which has failed to draft a new constitution.

Pro-Ennahda militias have been accused of organising attacks on secular opposition groups already at loggerheads with Ennahda over the constitution.

Posted by: Fred || 02/09/2013 00:00 || Comments || Link || E-Mail|| [6458 views] Top|| File under: Arab Spring
Arabia
Gunmen Blow Up Key Yemen Oil Pipeline
[An Nahar] Gunmen in Yemen on Friday blew up a key oil pipeline that repeatedly comes under attack in the country's eastern Marib province, an al-Qaida stronghold, a security official and witnesses told Agence France Presse.

"Subversive elements in Wadi Abida (around 12 kilometers, seven miles from Marib) blew up" the 320-kilometer (200-mile) pipeline that carries oil from the Safer oilfields in Marib to an export terminal on the Red Sea, the official said.

Witnesses said that flames erupted from the pipeline, that carries around 180,000 barrels per day, following the explosion early on Friday.

Later, the army fired artillery at al-Haween in Wadi Abida where the attack took place, tribal sources there told AFP, as warplanes overflew the area.

No casualties have yet been reported.

Attacks on oil and gas pipelines by al-Qaida or by tribesmen seeking to win concessions from the central government are common in Yemen, an impoverished country that produces about 300,000 barrels of oil a day, mostly for export.

In December, the army launched an offensive against tribesmen suspected of repeatedly sabotaging the pipeline, sparking clashes which left 17 people dead.

According to official figures, lost production because of pipeline attacks in the east cost the government more than $1 billion in 2012, while oil exports fell by 4.5 percent.

Posted by: Fred || 02/09/2013 00:00 || Comments || Link || E-Mail|| [6459 views] Top|| File under: al-Qaeda in Arabia
Bangladesh
100,000 Demand Ban on Bangla Jamaat
[An Nahar] Tens of thousands of people rallied Friday in the capital Dhaka and other cities to demand a ban on Bangladesh's largest Islamic party and the execution of its leaders who are on trial for war crimes.

The protests have been going on since Tuesday when Abdul Quader Molla, a senior figure in the Jamaat-e-Islami party, was sentenced to life imprisonment for mass murder during the 1971 independence war against Pakistan.

But the numbers swelled on Friday, a weekend here, with pro-government supporters saying the sentence from a domestic war crimes tribunal was too lenient and that Molla should have been sent to the gallows.

Eight other leaders of the party are still being tried by the court, which Jamaat and the main opposition Bangladesh Nationalist Party (BNP) say is biased and designed to silence the government's enemies.

"Jamaat and (its student wing) Shibir wing must be banned," said Kamal Lohani, one of the organizers of the protest in Dhaka.

Sirajul Islam, police chief for the Shahbagh region of central Dhaka, told Agence France Presse "more than 100,000 people" had joined the rally in the capital.

Similar protests were held in a dozen other cities, police said.

Molla's sentencing was the second by the tribunal, a domestic set-up which lacks any international oversight and criticized by rights groups and jurists.

Last month it handed down the death penalty to an Islamic TV preacher whose whereabouts are unknown.

The latest sentence triggered deadly protests nationwide as Jamaat rejected the verdict and its supporters clashed with police, leaving at least four people dead.

Posted by: Fred || 02/09/2013 00:00 || Comments || Link || E-Mail|| [6458 views] Top|| File under: Jamaat-e-Islami
Caribbean-Latin America
Bad guys detonate 3 grenades near Neuvo Laredo US Consulate -- UPDATED

For a map, click here. For a map of Tamaulipas state, click here

UPDATED: According to an El Universal news update, unidentified sources with the Tamaulipas state Procuraduria General del Estado office said that explosions never took place. However, a news account published on the website of Vanguardia news daily said gunfire as well as explosions were heard in the area. That account can be seen here. The official news release by the US Consulate can be found here. The tweet from the US Consulate in Nuevo Laredo linking to the announcement can be seen here.

By Chris Covert
Rantburg.com

A shootout between armed drug gangs took place last Thursday evening near the US Consulate in Nuevo Laredo in Tamaulipas, according to Mexican news accounts.

A news account published on the website of La Tarde news daily said the gunfight took place near the intersection of Paseo Colon and Calle Allende at around 1920 hrs. No one was reported hurt in the incident.

The US Consulate is located near the intersection of calles Allende and Nayarit.

According to press reports, armed suspects from rival gangs shot at each other near the US Consulate. Included in the exchanges of gunfire were the detonation of three hand grenades.

Reports say that intervention by Mexican security forces, including Mexican Army and Policia Federal troops forced the armed groups to flee the scene. No detentions were reported in the aftermath.

Nuevo Laredo was the scene of a mass execution where four individuals were shot to death last Monday. Three of the victims were identified as US citizens. Unconfirmed reports in the area said that another five unidentified individuals were shot and killed as well.

Last February 1st, seven armed suspects were killed in an encounter with a Mexican Army road patrol near Ciudad Victoria, the capital of Tamaulipas state.

Nuevo Laredo has been the focal point of an intense and bloody competition between the Los Zetas and Gulf Cartels. Nuevo Laredo was Los Zetas territory until last summer, when several grisly incidents signalled that competition for control of the US border crossing had begun.

Chris Covert writes Mexican Drug War and national political news for Rantburg.com
Posted by: badanov || 02/09/2013 00:00 || Comments || Link || E-Mail|| [6457 views] Top|| File under:
Europe
Spain Arrests Suspected Islamist for Plotting Attacks
[An Nahar] Spanish police arrested a suspected Islamist for plotting terrorist attacks in Spain and elsewhere in Europe, authorities said Friday.

They arrested Mohamed Echaabi, a 22-year-old Moroccan, on Thursday in the eastern city of Valencia.

A police statement said he had "the same profile" as Mohamed Merah, a French Algerian who shot dead seven people last year, including three children in a Jewish school in Toulouse.

Echaabi had traveled to Gaza in 2011 and had also tried to buy guns and explosives, police said.

"Police consider Echaabi a lone wolf, recruited by terrorist networks and self-radicalized via the Internet," much like the 23-year-old Merah, the statement said.

"Police surveillance and the activities he carried out revealed his intention to commit terrorist acts against certain people and other targets, in accordance with the doctrine of global jihad, in Spain and other European countries."

Police made no material link between Echaabi and Merah, who was shot dead by police in a siege at his home last March.

Spanish authorities last year said Merah had been to Spain in 2007. Media reported that he took part in events at Mosques in the northeastern region of Catalonia.

Posted by: Fred || 02/09/2013 00:00 || Comments || Link || E-Mail|| [6461 views] Top|| File under: al-Qaeda in Europe
Home Front: WoT
Hero of COP Keating battle to receive MoH
A former staff sergeant who helped repel one of the largest, most vicious battles against U.S. forces in Afghanistan will receive the Medal of Honor, the White House announced Friday.

Clinton L. Romesha, 31, will be the fourth living service member to receive the nation's highest award for valor for actions in Afghanistan or Iraq. Seven other service members have posthumously been awarded the Medal of Honor for their actions in those wars. Romesha will be awarded the medal Feb. 11 at the White House.

Romesha was a section leader in B Troop, 3rd Squadron, 61st Cavalry Regiment, 4th Brigade Combat Team, 4th Infantry Division during the Oct. 3, 2009, attack on Combat Outpost Keating in eastern Afghanistan.

Eight American soldiers were killed and two dozen others wounded in the battle as the troop-sized element fought against an overwhelming enemy force that launched a brazen attack to overrun the COP.

The attack on COP Keating remains one of the deadliest attacks against coalition forces in Afghanistan and is chronicled in the book "The Outpost" by Jake Tapper.


White House announcement is here.
Posted by: Steve White || 02/09/2013 00:00 || Comments || Link || E-Mail|| [6478 views] Top|| File under:
India-Pakistan
India Executes Man Convicted in 2001 Attack on Parliament
[NY Times] India hanged a man on Saturday who had been convicted of involvement in the 2001 attack on Parliament that killed nine people. The hanging of the man, Afzal Guru,


I think his alias was Ghazi Baba, but I'd have to check.


a 43-year-old militant with the group Jaish-e-Mohammad,
...literally Army of Mohammad, a Pak-based Deobandi terror group founded by Maulana Masood Azhar in 2000, after he split with the Harkat-ul-Mujaheddin. In 2002 the government of Pervez Musharraf banned the group, which changed its name to Khaddam ul-Islam and continued doing what it had been doing before without missing a beat...
came more than a decade after the Dec. 13, 2001, suicide attack on India's Parliament in which five gunmen opened fire, killing nine people, including security officials and a journalist. The execution drew protests from human rights groups concerned about the growing use of capital punishment in such cases.


I'm still hazy on why capital crimes don't merit capital punishment. The attack killed nine people. No human rights groups stepped in to try and prevent that.




The human rights groups wait for the bullets to stop flying and then step in to criticize. It's safer that way...


Mr. Guru was convicted of conspiracy in the plot and sentenced to death by a special court in 2002. In 2004, the Supreme Court of India upheld the death sentence.


Pointing out that the attack killed nine people, and that it was on the seat of India's democracy.


After the execution, clashes broke out in Mr. Guru's hometown Sopore, in the northern part of the Kashmir, and the police and paramilitary units were called to restore order.


Lots of Moslems there, y'see.


Days before the execution, President Pranab Mukherjee had rejected a mercy plea by Mr. Guru's wife, according to reports from The Press Trust of India, paving the way for Mr. Guru's hanging in the Tihar Jail complex, officials said.
Posted by: Fred || 02/09/2013 10:26 || Comments || Link || E-Mail|| [6500 views] Top|| File under: Jaish-e-Mohammad
Bomb Kills 10 near Pakistan DVD Shop
[An Nahar] Ten people were killed and another 26

maimed

when a bomb went kaboom! near a shop selling DVDs and mobile phones in Pakistain's northwestern tribal belt on Friday, officials said.

The attack happened in Kalaya, the main town of Orakzai district where the military has been battling Taliban and al-Qaeda-linked

snuffies

for years.

"The blast killed at least 10 people and

maimed

another 26," said local administration official, Fazal Qadir, updating an earlier

corpse count

of eight.

The bomb targeted people from the pro-government Feroz Khel tribe, who have shops in the market, he said.

Government official Mehmood Aslam said that the bomb was planted near the DVD and mobile shop surrounded by small kiosks selling tea and other edibles.

There was no immediate claim of responsibility.

DVD and CD shops in northwestern Pakistain have been bombed in the past by

snuffies

who deem their business "un-Islamic".

Orakzai is one of seven tribal districts on the Afghan-Pakistain border where Taliban and al-Qaeda-linked

snuffies

have carved out strongholds to plot attacks on Pak, Afghan and Western targets.

Posted by: Fred || 02/09/2013 00:00 || Comments || Link || E-Mail|| [6465 views] Top|| File under: TTP
Ten militants killed in Orakzai air strikes
[Dawn] Ten

hard boyz

have been killed and four others injured as jet fighters targeted

hard boyz

hideouts in upper Orakzai agency's rugged mountainous terrain on the border of Kurram and Khyber agencies on Friday, officials said.

Assistant Political Agent upper tehsil Muhammad Rafiq Mohmand confirmed that the fighter jets have destroyed five hideouts of the

hard boyz

in Arkhanjo, Mamozai, Mir Kalam, Samaa Bazaar and Lando Qamar areas of upper Orakzai agency.

"We also have reports from security forces that at least 10

hard boyz

have been killed in the strikes while four others have been injured," he added.

Security officials claim that up to 92 per cent of Orakzai agency has been cleared of

hard boyz

in the ongoing military offensive in the restive tribal region.

Posted by: Fred || 02/09/2013 00:00 || Comments || Link || E-Mail|| [6459 views] Top|| File under: TTP
Baloch militants kill two Pakistani soldiers: officials
[Dawn] Gunmen on Friday fired at a Pakistani security forces' convoy killing two soldiers and wounding another in the restive southwestern Balochistan province which borders Iran and Afghanistan, officials said.

"The Baloch militants fired at a paramilitary convoy when it was passing from mountains in Mand area of Turbat district," Akbar Hussain Durrani, the provincial home secretary told AFP.

Mand is a remote town on the border between Pakistan and Iran, around 700 kilometres (430 miles) from the provincial capital Quetta.

"There was an exchange of fire after the attack. However, there is no confirmation of the loss on the militants' side because they were in the mountains," said Durrani.

Posted by: Fred || 02/09/2013 00:00 || Comments || Link || E-Mail|| [6469 views] Top|| File under: Baloch Liberation Army
Polio drive postponed after threats
[Dawn] A polio eradication campaign scheduled to be launched in the district from Feb 11 has been postponed by the health authorities after workers say they were hurled threats by some unidentified people, health authorities said on Thursday.

District Health Officer Dr Meh Jabeen says she and scores of health department had received threats from unidentified people for launching the campaign in the district. She did not specify the threats.

After weighing the threats and workers' concerns, the department has postponed the drive in Gujranwala district.

DSP: A traffic deputy superintendent of police (DSP) has been issued a notice to vacate a public residence she has been residing in for the last years. DSP Farkhanda Kausar has been residing in a house owned by the Nandipur municipality for the last eight years, municipal sources say.

She denied the charge of illegally occupying the residence.

Additional District Collector Saleha Saeed has ordered her subordinates to get the house vacated from the DSP in three days. She said she had written to the accountant general of Punjab to deduct Rs137,000 from her salaries in heads of rent.

Posted by: Fred || 02/09/2013 00:00 || Comments || Link || E-Mail|| [6464 views] Top|| File under: Govt of Pakistan
14 fall victim to violence in city
[Dawn] The second day of the Supreme Court hearing on Bloody Karachi


...formerly the capital of Pakistain, now merely its most important port and financial center. It is among the largest cities in the world, with a population of 18 million, most of whom hate each other and many of whom are armed and dangerous...


's law and order situation had little effect on the city situation where as many as 14 people, including a doctor and a policeman, were

bumped off

in separate acts of violence throughout the day.

A doctor was

bumped off

in front of his clinic in North Nazimabad on Thursday.

Police said the incident took place in Block-H North Nazimabad outside 'Abid Clinic' located near Usmania Masjid, where two unknown suspects shot Dr Mirza Abid Baig, 56, who was walking to his clinic after coming out of his car.

"He suffered three gunshot wounds, two in the head and one in the back. A 9mm pistol was used in the shooting," SP-North Nazimabad Khurram Waris told Dawn.

The victim was rushed to the nearby hospital where he was pronounced dead.
He's dead, Jim!
on arrival. Later, police shifted the body to the Abbasi Shaheed Hospital for legal formalities.

The two suspects escaped the scene following the shooting, the police said.

"The killing seems to be a sectarian slaying," SP Khurram Waris said.

A

front man

for the Ahle Sunnat Wal Jamaat, Maulana Akbar Saeed Farooqui, claimed that the slain Dr Baig was a close sympathiser of their party.

As many as two doctors have been

bumped off

so far this year. On Jan 23, Dr Syed Hasan Alam and on Feb 2 Dr Ismail Suria were

bumped off

in North

Bloody Karachi

and Husainabad, respectively.

Meanwhile,


...back at the shattered spaceship, Fffflirgoll the Arcturan slithered stealthily toward the control room, where the humans had barricaded themselves...


the Pakistain Medical Association (PMA) Sindh condemned the killing of another doctor on Thursday along with many other people in the city.

In a statement, PMA Sindh president Dr Samrina Hashmi said: "We can only condemn the killing of Dr Mirza Abid Baig as there is no government and law in the province of Sindh."

Policeman bumped off

A policeman was

bumped off

by unknown suspects in Mochko area on Thursday.

Police said the incident took place near Jhangvi Chowk in the remits of Mochko

cop shoppe

where unknown suspects riding a

cycle of violence

targeted police constable Ghulam Abbas who was performing duty with the election staff.

A

front man

for the Sindh police, SSP Imran Shaukat, said Ghulam Abbas was performing election duties along with the assistant presiding officer in the area.

The suspects fled after the shooting. The victim was rushed to the nearby hospital where he was pronounced dead.
He's dead, Jim!
on arrival.

Youth

rubbed out



A young man sitting in a sanitary shop was

bumped off

by unknown suspects in the Gulbahar area on Thursday morning.

Police said the incident took place in the Golimar area in the sanitary market within the remit of Gulbahar

cop shoppe

where unknown suspects riding a

cycle of violence

targeted Amjad-ur-Rehman who was sitting in the shop.

The

maimed

victim was taken to the Abbasi Shaheed Hospital where he was pronounced dead.
He's dead, Jim!
on arrival. The police said the victim was a mason. However,


if you can't be a good example, then you'll just have to be a horrible warning...


the police were not sure about motive for the killing.

Killed

Shortly after, not far from the scene of the first killing, another man was gunned by unknown suspects in Peetal Gali within the remit of the Rizvia

cop shoppe

.

Police said the suspects targeted Mohammad Waseem Siddiqui, 40. Police said the victim died before he could be taken to hospital.

Later, the police shifted the body to Abbasi Shaheed Hospital for medico-legal formalities. Police said initial information suggested that the victim was a supporter of the Ahle Sunaat Wal Jammat.

Two brothers

waxed



Two brothers were

banged

on Hawkesbay Road on Thursday.

Police said the shooting took place at a hotel where unknown suspects riding a
cycle of violence opened fire on the two youngsters. They were later identified as Arshad and Rashid, both brothers and resident of the same area.

They were taken to the Civil Hospital

Bloody Karachi

but they

pegged out

on the way, the police said. The police were not sure about the motive for the killing.

Shot dead

A young man was

rubbed out

by unknown suspects at a traffic signal in Soldier Bazaar on Thursday morning.

Police said the incident took place at Albela Chowk where Mohammad Zeeshan Baloch, 27, riding a

cycle of violence

had stopped at the traffic light when two suspects also riding a bike shot him from a close range and fled.

The victim was rushed to the Civil Hospital where he was pronounced dead.
He's dead, Jim!
on arrival, police said.

Police said that victim was resident of Firdos Colony and employed at a shipping company.

Body found

The body of a young man was found in the old city area of Timber Market on Thursday morning.

Police said that body was found from Timber Market in the remits of Napier

cop shoppe

.

The victim was identified as Mohammad Asim, 28, a resident of Gulbahar. He had been shot in the head, police said.

He was apparently killed after being kidnapped by unknown persons.

Another body

An unidentified body of a young man was found in Malir, Khokhrapar.

A duty officer of the Khokhrapar

cop shoppe

said that unidentified body was found near the wall of the military dairy farm.

The victim had been shot in the head, the duty officer said. Police shifted the body to the JPMC for legal formalities. The victim was in mid 20's police said.



Deder on a chicken farm



A watchman of a poultry farm was

bumped off

by unknown suspects in Bin Qasim area on Thursday morning.

Police said the incident took place in the Illyas Goth in the remits of Ibrahim Hydri

cop shoppe

where unknown suspects

rubbed out

Jan Mohammad who was on duty at a poultry farm.

The victim was resident of the same area and father of two, police said.

The body was taken to the Jinnah Postgraduate Medical Centre for legal formalities.

Man & nephew found dead

Bodies of a man and his nephew were found from outside

Bloody Karachi

Zoological Garden in the early hours of Thursday.

Police said that bodies were stuffed in gunny bags and had been kept in an auto-rickshaw. The tri-wheeler was parked outside Gate No.2 of the Zoo, police said.

The victims had been subjected to torture and shot in the head, police said. Police shifted the bodies to Civil Hospital for legal formalities, where they were identified as Maula Bukhsh, 39, and his nephew Bilal, 27.

Police said that both were residents of Old Golimar area. Maula Bukhsh was a labourer while his nephew was unemployed. Both the men had been kidnapped by unknown persons sometime on Wednesday evening, police said.

Body found

Body of an unidentified young man was found near Port Qasim on Thursday morning.

Police said the victim had been

rubbed out

by unknown suspects. Police shifted the body to the JPMC for legal formalities. Police were not sure about motive of the killing.

Wounded

shuffles off mortal coil



A man who was

maimed

in an apparent sectarian attack died during treatment on Thursday.

Police said Syed Zahid Ali Jafri, 35, had received injuries when unknown suspects had

shot up

his car in front of the Makro store in Lines Area on Feb 5.

He was admitted to the JPMC where he died during treatment, police said. The victim's funeral prayer was offered at Korangi Crossing on Thursday evening.

Posted by: Fred || 02/09/2013 00:00 || Comments || Link || E-Mail|| [6461 views] Top|| File under:
Al Qaida leaders among seven killed in US drone strike
More detail than usual on the previous article...
[Dawn] Seven militants have been killed in a US drone strike in the Babar Ghar area on the border of North and South Waziristan Agency, intelligence sources said.

The drone fired two missiles on a house, destroying it completely. Five others were also injured, sources said.

Sources said that the fatalities included two al Qaida senior leaders and four Uzbek nationals.

The al Qaida leaders that were killed include Abu Majid al Iraqi and Sheikh Abu Waqas, who is from Yemen.

Abu Waqas was the group's bombs and explosives expert. Sources also said that the compound was full of TTP figures, who were having dinner at the time of the drone attack.

The area is inhabited by Hakimullah Mehsud-led TTP fighters and other foreigners.


This article starring:
ABU MAJID AL IRAQI
al-Qaeda
HAKIMULLAH MEHSUD
al-Qaeda
SHEIKH ABU WAQAS
al-Qaeda
Posted by: Fred || 02/09/2013 00:00 || Comments || Link || E-Mail|| [6463 views] Top|| File under: al-Qaeda in Pakistan
U.S. Drones Kill Nine in Pakistan
[An Nahar] U.S. drones fired two missiles into a compound in Pakistan's northwestern tribal belt Friday, killing at least nine militants and wounding more than five others, local security officials said.

The attack took place in a village on the border of North and South Waziristan tribal areas, around 50 kilometers (30 miles) south of Miranshah.

"Six drones were hovering in the sky at the time of the attack. One drone fired two missiles at a house," a security official in Miranshah told Agence France Presse.

"At least nine militants were killed and more than five were injured in the strike. Their identities were not clear yet, but there may be some foreigners among them," he said.

"The compound was completely destroyed. The militants had surrounded the area after the attack," the official added.

A security official in the northwestern city of Peshawar confirmed the attack in the tribal belt, which is a notorious stronghold of Taliban and al-Qaida-linked militants.

The covert strikes are publicly criticized by the Pakistani government as a violation of sovereignty but American officials believe they are a vital weapon in the war against Islamist militants.

Few of the victims are publicly identified, but on January 3 Pakistani officials said warlord Mullah Nazir was killed in a strike on South Waziristan.

He sent fighters into battle in Afghanistan and was accused of sheltering al-Qaida in South Waziristan.

Posted by: Fred || 02/09/2013 00:00 || Comments || Link || E-Mail|| [6457 views] Top|| File under: al-Qaeda in Pakistan
Iraq
Mortar attacks 'kill several' at Iran exile camp in Iraq
Mortar attacks on an camp housing Iranian dissidents near Baghdad killed a number of people early on Saturday, an Iraqi security official and a United Nations spokeswoman said.

The mortars "led to a number of deaths and injuries among the residents," said Eliana Nabaa, spokeswoman for the UN mission in Iraq. "Also a number of Iraqi policemen were injured... We cannot confirm exactly how many."

An interior ministry official, speaking on condition of anonymity, put the toll at five dead and 40 wounded.

The Mujahedeen-e-Khalq (MEK) said in a statement that six people were killed in 35 rockets and mortars.

The mortar rounds struck at a transit camp known as Camp Liberty where some 3,000 residents who members of the MEK were moved on Iraq's insistence, from their historic paramilitary camp of the 1980s - Camp Ashraf.


Posted by: tipper || 02/09/2013 01:54 || Comments || Link || E-Mail|| [6457 views] Top|| File under:
Series of deadly car bombs target Iraqi Shiites
[FRANCE24] Four car bombs struck two outdoor markets in predominantly Shiite areas of Iraq on Friday, killing at least 31 people and wounding dozens at a time of mounting discontent among minority Sunnis.

The bombings in Baghdad and a town south of the capital were the latest attacks by suspected Sunni insurgents trying to re-ignite sectarian violence and undermine the Shiite-led government.

A recent spike of particularly lethal insurgent attacks comes at a time of anti-government protests by Iraq's disaffected Sunnis, including tens of thousands who rallied Friday in Sunni areas in western and northern Iraq.

Demonstrators blocked Iraq's main highway to Jordan near the city of Ramadi, performing Muslim prayers, the highlight of the religious week. Ramadi is the capital of the Anbar province and a former al-Qaida stronghold that saw some of the fiercest fighting against U.S. forces during the Iraq war.

Protesters have rejected calls by an al-Qaida-linked group that they take up arms against the government, but there is concern militants are trying to exploit mounting Sunni discontent.

Friday's bombings targeted an outdoor pet market in Baghdad's northern Kazimyah neighborhood and in a vegetable market in the Shiite town of Shomali in Hillah province, south of the Iraqi capital.

Every Friday, Iraqis converge on markets to shop and spend family time during the Muslim weekend. Markets are a frequent target for militants who seek to inflict large numbers of casualties.

In Baghdad, the first car bomb exploded around mid-morning at the entrance to the Kazimyah market, two police officers said. When panicked shoppers tried to flee the area, a second parked car exploded a few meters (yards) away, according to the officers.

At least 17 people were killed and 45 were wounded in the two blasts, police said. All the victims were civilians.

About an hour later, two car bombs exploded simultaneously at the Shomali market, killing at least 14 people and wounding 26, two police officers said.

Health officials confirmed the casualty figures in each attack. All officials spoke on condition of anonymity as they were not authorized to release information.

Posted by: Fred || 02/09/2013 00:00 || Comments || Link || E-Mail|| [6459 views] Top|| File under: al-Qaeda in Iraq
Syria-Lebanon-Iran
Mass Casualties as Army Presses Damascus Assault
[An Nahar] Islamist al-Nusra Front rebels killed seven Syrian soldiers at a checkpoint in the northern city of Safireh on Friday, after losing more than 100 men in the area over the past 72 hours, a watchdog said.

The checkpoint was guarding a heavily fortified military factory in the south of the city, the Syrian Observatory for Human Rights said, adding that a convoy of reinforcements arrived after the attack.

"At least 112 rebels have been killed since Wednesday in fighting with troops between Safireh and the town of Khanasir" about 40 kilometers (25 miles) farther south, Observatory director Rami Abdel Rahman told Agence

La Belle France

Presse by phone.

He said regime forces were stationed at defense establishments in Safireh and have set up checkpoints on the route to Khanasir, but al-Nusra and several other rebel battalions control the streets of Safireh.

The watchdog said the city has become a "ghost town", after residents fled army bombardments en masse.

The Observatory, which gathers its information from a network of activists and medics in civilian and military hospitals on the ground, gave a toll of at least 99 people killed nationwide on Friday, including 41 civilians.

Elsewhere, troops shelled rebels on the eastern and southern outskirts of Damascus
...The City of Jasmin is the oldest continuously-inhabited city in the world. It has not always been inhabited by the same set of fascisti...
amid street battles as an army offensive raged.

The army on Tuesday launched a major assault on rebel zones surrounding Damascus as it sought to break the stalemate in Syria's almost 23-month conflict.

The Observatory said three rebels were killed on Friday in the southern district of Tadamun while six rebels died in shelling on Moadamiyet al-Sham, near the key al-Mazzeh military airbase southwest of the capital.

The Zamalka neighborhood, also in the east, was bombed by warplanes, the watchdog said.

Troops also shelled the eastern city of Deir Ezzor, the northeast province of Raqa, the northwest province of Idlib, the central province of Hama, the northern province of Aleppo and the southern province of Daraa.

The Observatory meanwhile updated its toll from a Wednesday attack on a bus carrying employees from a military-owned factory in Hama province, saying at least 60 civilians, including 11 women, were killed.

"This plant has nothing to do with weapons. They simply sew uniforms and make boots for soldiers," Abdel Rahman said.

The United Nations


...aka the Oyster Bay Chowder and Marching Society...


says more than 60,000 people have been killed in Syria since the outbreak of a revolt in March 2011 that morphed into an insurgency after the army launched a brutal crackdown on dissent.

Suspected members of an Islamist rebel faction tore up the flag of the revolution on Friday at an anti-regime protest in the city of Saraqeb in Idlib province.

Cries of "Unity, Freedom, an Islamic state!" were met by chants of "Unity, freedom, a civil state!" as a scuffle broke out.

In footage posted on YouTube, a man identified as a member of "the Islamic battalion" taunts another demonstrator holding the three-starred banner aloft.

As the flag-bearer takes a swipe at him, two others rush to grab the pole and push him away. One breaks the pole, and angrily throws the symbol of the revolt on the ground.

Saraqeb is home to the full spectrum of opposition forces and has seen protests against al-Nusra Front in recent weeks despite the hardline group's heavy presence there.

Posted by: Fred || 02/09/2013 00:00 || Comments || Link || E-Mail|| [6471 views] Top|| File under: Govt of Syria
Who's in the News
33
[untagged]
9
Arab Spring
5
al-Qaeda in North Africa
3
Govt of Pakistan
3
al-Qaeda in Pakistan
2
TTP
2
Govt of Syria
2
Salafists
1
Baloch Liberation Army
1
Commies
1
al-Qaeda in Arabia
1
Abu Sayyaf
1
Hezbollah
1
Jaish-e-Mohammad
1
Jamaat-e-Islami
1
al-Qaeda in Iraq
1
al-Qaeda in Europe
Bookmark
E-Mail Me
The Classics
The O Club
Rantburg Store
The Bloids
The Never-ending Story
Thugburg
Gulf War I
The Way We Were
Bio
Merry-Go-Blog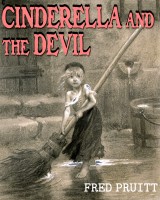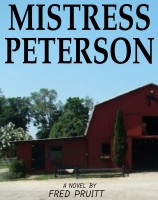 On Sale now!


A multi-volume chronology and reference guide set detailing three years of the Mexican Drug War between 2010 and 2012.

Rantburg.com and borderlandbeat.com correspondent and author Chris Covert presents his first non-fiction work detailing the drug and gang related violence in Mexico.

Chris gives us Mexican press dispatches of drug and gang war violence over three years, presented in a multi volume set intended to chronicle the death, violence and mayhem which has dominated Mexico for six years.
Click here for more information


Meet the Mods
In no particular order...


Steve White
Seafarious
Pappy
lotp
Scooter McGruder
john frum
tu3031
badanov
sherry
ryuge
GolfBravoUSMC
Bright Pebbles
trailing wife
Gloria
Fred
Besoeker
Glenmore
Frank G
3dc
Skidmark
Alaska Paul



Better than the average link...



Rantburg was assembled from recycled algorithms in the United States of America. No trees were destroyed in the production of this weblog. We did hurt some, though. Sorry.
18.204.48.64

Help keep the Burg running! Paypal: