Afghanistan
Bomb blast kills family of six in southern Afghanistan
[Dawn] A landmine

kaboom

destroyed

a civilian vehicle in southern Afghanistan and killed six members of a family, provincial authorities said Saturday.

"Six people all onboard -- two elderly men, two women and two men -- were killed in a landmine

kaboom

in Nad Ali district of Helmand


...an Afghan province populated mostly by Pashtuns, adjacent to Injun country in Pak Balochistan...


province," Ahmad Zirak, the provincial governor's

front man

, told AFP.

The blast at around 7:00 pm on Friday took place as they were travelling from one village to another in the district, Zirak added.

Mohammad Ismail Hotak, deputy director of the coordination center for security forces in Helmand, confirmed the toll.

Roadside bombs are the favourite weapons of Talibs fighting to oust the Western-backed government of President Hamid Maybe I'll join the Taliban Karzai
... A former Baltimore restaurateur, now 12th and current President of Afghanistan, displacing the legitimate president Rabbani in December 2004. He was installed as the dominant political figure after the removal of the Taliban regime in late 2001 in a vain attempt to put a Pashtun face on the successor state to the Taliban. After the 2004 presidential election, he was declared president regardless of what the actual vote count was. He won a second, even more dubious, five-year-term after the 2009 presidential election. His grip on reality has been slipping steadily since around 2007, probably from heavy drug use...
, and the indiscriminately placed explosives regularly kill civilians.

Less than a week ago a Taliban

roadside kaboom

blast killed five civilians, including a family of four, and two

coppers

in the country's troubled south.

Posted by: Fred || 02/10/2013 00:00 || Comments || Link || E-Mail|| [6474 views] Top|| File under: Taliban
Africa Horn
Sudan militia kills 17 civilians
[Bangla Daily Star] Khartoum-backed militia in Sudan's South Kordofan state have killed 17 civilians, rebels said yesterday, adding to tensions with South Sudan over a failure to implement security agreements.

The rebels accused a group of ethnic South Sudanese of ambushing a civilian lorry on Friday at Abu Nuwara, about 80 kilometres from the border with South Sudan's Upper Nile state.

In addition to the dead, 35 people were

maimed

, the incident occurred in a government-controlled area.

South Sudan's army last Sunday accused Sudan of launching a deadly air assault along the frontier in Upper Nile state, and local government officials in South Kordofan reportedly blamed South Sudanese militia for attacking nomads on the Sudanese side of the boundary.
Posted by: Fred || 02/10/2013 00:00 || Comments || Link || E-Mail|| [6493 views] Top|| File under: Govt of Sudan
Africa North
Egypt: One killed, 211 injured in nationwide clashes
[Egypt Independent] Health Ministry Spokesperson Ahmed Omar is now saying that the total number of people injured nationwide is 211, while also saying that one person has been reported killed during clashes near Ettehadiya Palace.

According to Omar, all but 72 of the injured have been released from local hospitals after being treated.

Gharbiya saw this highest number injured, with conflicting reports of 164 or 165 people injured. Fourteen people were injured in clashes around Ettehadiya Palace in Cairo, while 22 were injured in Alexandria, six in Kafr al-Sheikh and five in Sharqiya.

Gharbiya has been the scene of ongoing clashes between protesters and security forces since Friday afternoon, particularly around the governorate headquarteres in Tanta.

Meanwhile, the Interior Ministry reported earlier that the total number of police injured nationwide during clashes Friday was 102, which includes those injured in Cairo and Alexandria as well as in Delta cities.

A source from the mnistry told MENA Saturday that one injury was from live ammunition, while another 16 were injured by birdshot.

There were also 93 arrests during clashes Friday, with eight being arrested near Ettehadiya Palace, 31 in Alexandria, 40 in Gharbiya and four in Kafr al-Sheikh.

Posted by: Fred || 02/10/2013 00:00 || Comments || Link || E-Mail|| [6486 views] Top|| File under: Arab Spring
French troops take northern town of Tessalit
[FRANCE24]
[FRANCE24] French forces on Friday arrived in the town of Tessalit, a town deep in northern Mali near the border with Algeria, and one of the last strongholds of Islamist rebels who wielded unchecked power in the region less than a month ago.


I thought they'd already taken Tessalit...


Tessalit's airport has now become the most distant combat outposts in the joint French-Malian effort to re-establish total control of northern Mali.

FRANCE 24 flew to Tessalit from the city of Gao in a French military helicopter, and spoke to French and Malian soldiers about the continuing military operation. French troops said their ability to quickly advance powerful military hardware was possible only because of the Malian soldiers serving as guides.

With a base of operation now established in Tessalit, French soldiers are now busy setting up a vast surveillance operation to track Islamist fighters who are still hiding in this expansive and harsh region.
Posted by: Fred || 02/10/2013 00:00 || Comments || Link || E-Mail|| [6478 views] Top|| File under:
Islamists chant anti-French slogans at rally in Tunisia
[FRANCE24] Several thousand supporters of Tunisia's ruling moderate Islamist party rallied in the capital in a pro-government demonstration Saturday, a day after the funeral of an assassinated opposition politician. Protesters hurled insults at France, accusing the former colonial ruler of interfering in the North African country's politics.

The ruling Ennahda party had called for a show of support for the constitutional assembly, whose work on a new constitution suffered a severe setback after the killing of Chokri Belaid on Feb. 6 - when leftist parties withdrew their participation. It said the demonstration would also protest "French interference" after comments earlier in the week by French Interior Minister Manuel Valls, who denounced Belaid's killing as an attack on "the values of Tunisia's Jasmine revolution."

Protesters denounced Valls' remarks, claiming they showed that France is interfering in Tunisia's internal affairs. Demonstrators gathered in front of the National Theater on Tunis' main street, Habib Bourguiba Avenue, epicentre of the 2011 revolution that toppled ex-dictator Zine El Abidine Ben Ali, close to the French embassy.

"Get out, France"

Waving flags of the Ennahda party they shouted "Get out, France."

"Enough, France! Tunisia will never again be a French colony," proclaimed some of the banners waved by protesters.

FRANCE 24's correspondent in Tunis, Alexander Turnbull, said the protest was not large and mainly made up of men. "They're all waving flags and chanting. They're saying they want to preserve the heritage of the revolution and organise a second one, which is according to them the only way to find a solution to the current political crisis," he said.

The thoroughfare was bustling, with cafes full and shops reopened after a general strike the previous day. Police in riot armor and plainclothes officers patrolled Saturday, but gone were the tear gas and running street battles.

Friday's funeral for Belaid drew hundreds of thousands of mourners chanting anti-government slogans into the capital's heavily policed streets.

Islamic facism?

Valls had said on Europe 1 radio on Thursday that Belaid was "one of the democrats and we must support these democrats so that the values of the Jasmine Revolution are not betrayed. There is an Islamic fascism rising everywhere, but this obscurantism must, of course, be condemned because it denies the democracy for which the Libyan, Tunisian and Egyptian people have fought."

Valls was clearly pointing the finger at Salafists, with their strict interpretation of Islam, who have come to the fore, and smeared Ennahda's moderate image. At least one black Salafi flag was spotted in the sea of white Ennahda flags at the demonstration, which took place several hundred meters from the well-guarded French Embassy.
Posted by: Fred || 02/10/2013 00:00 || Comments || Link || E-Mail|| [6474 views] Top|| File under: Arab Spring
Africa Subsaharan
Three South Korean doctors slain in north Nigeria
Religion of Pieces does it again.




(Do we catagorize northern Nigeria as North Africa or sub-Saharan?)


Officials say attackers in northeastern Nigeria have killed three South Korean doctors, beheading one in the assault.

The attack happened Saturday night in Potiskum, a town in Yobe state. Officials told an Associated Press journalist that the doctors worked at the General Hospital in Potiskum.

The AP journalist saw the dead in the hospital morgue. One had been beheaded in the attack.

The three routinely traveled alone and without security guards in the city, which has been a repeated target of a radical Islamic sect known as Boko Haram. A Nigerian police official confirmed the attack took place, but declined to immediately comment further.
Posted by: Glenmore || 02/10/2013 09:30 || Comments || Link || E-Mail|| [6517 views] Top|| File under:
Arabia
Militant Leader in Yemen Capital for Talks on Battles, Release of Europeans
[Yemen Post] Leader of Al-Qaeda

forces of Evil

in the Rada city, Baidha, sheikh Abdul Ra'ouf Al-Dhahab arrived on Saturday in Yemen's capital Sanaa to hold talks with

bigwig

s on how to put an end to the battles between the army and the

cut-thoat

s, Alahale reported quoting local sources.

Other reports said Al-Dhahab, who arrived with commander of the current military campaign to fight the

forces of Evil

in the Qaifa area in Rada, will meet President Abdrabu Mansour Hadi, but such reports have not been confirmed.

Few weeks ago, the army dispatched forces and equipment to drive the

forces of Evil

out of Rada and release three Europeans who were kidnapped in Sanaa in December and handed to Al-Qaeda in Baidha.

The forces fought the

forces of Evil

for few days and amid that a tribal mediation succeeded in reaching a ceasefire.

In the meantime, the tribal mediation has also succeeded to convince the

cut-thoat

s, mainly those who don't belong to Rada including foreigners, to leave the city, according to the website.

Under the mediation, the tribe of Al Al-Dhahab, will stay as the elders or sheiks in the Qaifa area.

The current leader of the

forces of Evil

is the brother of the former leader who was killed by his brother after the last year's battles with the army.

In December, unknown kidnappers snatched two Finns and an Austrian and they were said to have sold the three to Al-Qaeda in Baidha.

The army decided to launch the campaign to release the three and retake control of areas seized by the

forces of Evil

amid an ongoing campaign against Al-Qaeda

forces of Evil

across the republic, mainly in Abyan
...a governorate of Yemen. The region was a base to the Aden-Abyan Islamic Army terrorist group until it dropped the name and joined al-Qaeda. Its capital is Zinjibar. In March 2011, al-Qaeda in the Arabian Peninsula declared the governate an Islamic Emirate after seizing control of the region. The New York Times fastidiously reported that those in control, while Islamic hard boyz, are not in fact al-Qaeda, but something else that looks, tastes, smells, and acts the same. Yemeni government forces launched an effort to re-establish control of the region when President-for-Life Saleh was tossed and the carnage continues...
Last year, the army launched a US-backed offensive, drove all

forces of Evil

out of their strongholds in Abyan and Shabwa and retook control of all areas in the two southern provinces.
Posted by: Fred || 02/10/2013 00:00 || Comments || Link || E-Mail|| [6482 views] Top|| File under: al-Qaeda in Arabia
Caucasus/Russia/Central Asia
271 people detained in St. Petersburg security raid
Russian security officials in St. Petersburg detained 271 people, mostly from Central Asia and the North Caucasus region, during a Friday raid on Muslim prayer rooms at a central market. They said the raid was conducted to check residency permits and to eliminate networks of religious extremists planning terrorist attacks.

A statement published by the regional investigative committee said officials were verifying the documents of the detainees, who include citizens of Azerbaijan, Tajikistan and Uzbekistan, as well as an Egyptian and an Afghan.

Russia's migration service began deportation procedures on Saturday for 10 of the detainees, and about 30 were found to be in violation of Russian migration laws.

The police said a man from southern Russia, Murat Sarbashev, was suspected of distributing extremist literature and video clips showing terrorist acts in 2010 and 2011.

Video footage broadcast on Russian television showed heavily armed riot police officers pulling men out of the market and shoving them into waiting buses.

Security officials in St. Petersburg say an extremist group is operating in the city and has been planning terrorist attacks. The raid was expected to reveal "extremist literature, weapons, objects and documents relevant to criminal cases, and people who have carried out such crimes."
Posted by: ryuge || 02/10/2013 00:00 || Comments || Link || E-Mail|| [6485 views] Top|| File under:
India-Pakistan
Two vehicles torched: Strike over clerics' killing observed
[Dawn] Life in the city remained largely disturbed on Friday following a strike call given by nearly half a dozen Sunni organizations, including Ahle Sunnat Wal Jamaat, Jamaat Ulema-e-Islam


...Assembly of Islamic Clergy, or JUI, is a Pak Deobandi (Hanafi) political party. There are two main branches, one led by Maulana Fazlur Rahman, and one led by Maulana Samiul Haq. Fazl is active in Pak politix and Sami spends more time running his madrassah. Both branches sponsor branches of the Taliban, though with plausible deniability...


(JUI-F) and Wafaqul Madaris Al-Arabia, with key commercial districts being closed, road traffic remaining thin and fuel stations in most parts of the metropolis shut amid early morning arson attacks and violence.

In an advance warning given to the government, leaders of different religious parties said if the killers of religious leaders were not jugged
Drop the rod and step away witcher hands up!
within a week they would launch a second phase of their protest by staging sit-ins on main roads and at traffic intersections.

The strike call was supported by the Jamaat-e-Islami
...The Islamic Society, founded in 1941 in Lahore by Maulana Sayyid Abul Ala Maududi, aka The Great Apostosizer. The Jamaat opposed the independence of Bangladesh but has operated an independent branch there since 1975. It maintains close ties with international Mohammedan groups such as the Moslem Brotherhood. the Taliban, and al-Qaeda. The Jamaat's objectives are the establishment of a pure Islamic state, governed by Sharia law. It is distinguished by its xenophobia, and its opposition to Westernization, capitalism, socialism, secularism, and liberalist social mores...
and also by the Shia Ulema Council that said they supported the call to show their resolve against every kind of terrorism in the city.

The city started returning to life in the evening after the parties gave the go-ahead to traders and transport bodies to resume their business. But road traffic remained thin in the evening as well due to the suspension of gas supply to CNG stations under a load-management programme of the Sui Southern Supply Company.

Most parts of the city remained peaceful during the strike though a couple of incidents of violence in the old city area and district west sowed fear among residents. In Kharadar, two vehicles were set on fire within a short span of time. An official at the central fire station said that a pick-up truck bearing registration number CL-4697 and a minibus (DE-066) were set on fire near Storied Baghdad


...located along the Tigris River, founded in the 8th century, home of the Abbasid Caliphate...


i Chowk close to Kakri Ground. By the time fire tenders reached the site, fire had already destroyed the vehicles, he added.

Charged youths blocked traffic on Abul Hasan Ispahani Road by placing burning tyres on it. Some violent scenes were witnessed at Guru Mandir, Patel Para, Lasbela, Sohrab Goth, Lea Market, Lyari


...one of the eighteen constituent towns of the city of Karachi. It is the smallest town by area in the city but also the most densely populated. Lyari has few schools, substandard hospitals, a poor water system, limited infrastructure, and broken roads. It is a stronghold of ruling Pakistan Peoples Party. Ubiquitous gang activity and a thriving narcotics industry make Lyari one of the most disturbed places in Karachi, which is really saying a lot....


and on Mauripur Road where stones were hurled at moving vehicles.

An ASWJ

front man

termed the strike a 'success' and a "message of peaceful protest from Bloody Karachi


...formerly the capital of Pakistain, now merely its most important port and financial center. It is among the largest cities in the world, with a population of 18 million, most of whom hate each other and many of whom are armed and dangerous...


ites, where people from all walks of life, sects and segments of society have become insecure".

The traders' body, which supported the strike, claimed that business in most parts of the city remained closed.

The transporters, who also assured the parties of their 'cooperation' for the strike, said that buses were not run on most routes in the city. Some buses were operated in industrial areas, they added.

"We voluntarily agreed to their appeal after some respected

holy man

s approached us," said Ateeq Meer of the

Bloody Karachi

Tajir Ittehad -- a common platform of 350 wholesale and retail markets across the city. "The retail markets resumed their business in the evening as agreed with the parties but wholesale markets remained closed."

Sit-ins planned

Meanwhile,


...back at the wine tasting, Greasy Thumb grabbed his rod!...


addressing a joint conference, leaders of different religious parties warned the government that if the killers of religious leaders were not arrested within a week they would be compelled to launch a second phase of their protest by staging sit-ins on main roads and at traffic intersections.

The warning was given by chief of the Jamaatul Uloom Al-Islamia Binnori Town Sheikh-ul-Hadith Dr Abdul Razzaq Iskander, Jamaatul Uloom Education Director Maulana Imdadullah and JUI-F

Bloody Karachi

chief Qari Mohammad Usman. ASWJ leader Dr Mohammad Fayyaz was also present at the

presser

.

Expressing gratitude to all religious and political parties, organizations, transporters, traders and all sections of society for their 'cooperation' to make the Friday strike a success, they urged the chief justice of Pakistain to have mercy on seminaries and students by taking suo motu
...a legal term, from the Latin. Roughly translated it means I saw what you did, you bastard...
notice of the killing of Mufti Mohammad Abdul Majeed Deenpuri, his colleagues, other Ulema and students and attacks on mosques and seminaries.

While the scenes of gun attacks on Raees-ul-Ufta Maulana Deenpuri, Mufti Saleh Mohammad Karori and Ahsan Ali Shah on Jan 31 were recorded by surveillance cameras, none of the attackers had been arrested so far, they said.

They claimed that students and teachers of seminaries had always restricted themselves to the teachings and learning but now

cut-throats

had started targeting them as well.

Earlier, addressing a rally outside the Jamia Binnori town after Juma prayers, Small Traders' Organisation

Bloody Karachi

chapter president Mehmood Hamid had announced that if the killers of the Ulema were not arrested and given exemplary punishment, the small traders would observe a three-day strike and stand by Ulema for elimination of terrorism.

Maulana Mohammad Ghayas of the JUI and Qari Muhammad Iqbal also spoke.

Posted by: Fred || 02/10/2013 00:00 || Comments || Link || E-Mail|| [6473 views] Top|| File under: Jamaat-e-Ulema Islami
Military jets pound militant hideouts in Orakzai; 13 killed
[Dawn] At least 13 suspected

forces of Evil

were killed early Saturday when military jets pounded

bad turban

hideouts in the northwestern tribal region of upper Orakzai agency, security officials said.

Local administration official Noman Ali Shah confirmed that the

bad turban

s' hideouts in Mamozai had been targeted by military jets Saturday morning and there were reports of casualties.

"We have reports coming in from security sources that four

bad turban

' hideouts have been destroyed in Mamozai area of upper Orakzai, while at least 13

forces of Evil

have been killed in these strikes," he said.

Mamozai is located in the rugged mountainous region on the boundaries of Tirah Valley, a stronghold of the Hakimullah Mehsud-led TTP with support from the surrounding villages of Khadezai, Arkhanjo and the suburbs.

Although security forces claimed to have cleared almost 92 per cent of the area of

bad turban

s, there are still some pockets of resistance in the upper
Orakzai Agency
... crawling with holy men, home to Darra Adam Khel, the world's largest illegal arms bazaar. 14 distinct tribes of beturbanned primitives inhabit Orakzai agency's 1500 or so square kilometers...
along the border of Khyber and Kurram agencies.

Fresh

festivities

between

forces of Evil

in Tirah

Meanwhile,


...back at the mall, Clarissa spent the day shopping for new underwear. Tonight was going to be a special occasion...


eight

forces of Evil

were reported to have been killed and several others injured in fresh

festivities

between the pro-government Ansarul Islam (AI) and outlawed Tehrik-e-Taliban (TTP)

forces of Evil

backed by Lashkar-e-Islam (LI)

bad turban

outfit in Tirah Valley of Khyber agency.

After a furious gun-battle for the day, the Ansarul Islam fighters have recaptured a key Khyber Sangar post in Tirah Valley which overlooks the key Maidan area, the stronghold of the AI.

This post was captured by the TTP fighters a few days back. The

festivities

are now continuing in the Qismat Sangar area of the Tirah valley.

The

festivities

, which had started last month between the outlawed

myrmidon

groups, subsided for a few days as scores of fighters were killed on both sides and many others were

maimed

.

Gun fights erupted again Saturday morning in Tirah's Sandapal area, leaving eight

forces of Evil

dead, intelligence officials said.

Intelligence sources said that the LI and TTP

forces of Evil

were launching joint attacks on the AI fighters.

The political administration has yet to disclose the exact number of casualties while

news hound

s have limited access to the restive mountainous area to independently verify the

corpse count

.

Meanwhile,


...back at the mall, Clarissa spent the day shopping for new underwear. Tonight was going to be a special occasion...


in a separate development a clash between the Zakakhel

rustics

and the banned Lasakar-e-Islam at Mirozai Sar Post, seven LI

forces of Evil

are killed including two key commanders as the Zakakhels also overtook the post.

The official sources said that the

festivities

are still continuing at Delani post, wherein two Zakakhel

rustics

have also been injured.

Posted by: Fred || 02/10/2013 00:00 || Comments || Link || E-Mail|| [6478 views] Top|| File under: Lashkar-e-Islami
Blast near Quetta police station kills at least one
[Dawn] At least one person was killed and three

maimed

on Saturday when a powerful

kaboom

shook Quetta, the

scenic provincial capital

of Balochistan


...the Pak province bordering Kandahar and Uruzgun provinces in Afghanistan and Sistan Baluchistan in Iran. Its native Baloch propulation is being displaced by Pashtuns and Punjabis and they aren't happy about it...


, DawnNews reported.

According to police, a bomb went kaboom! near a

cop shoppe

in the Kuchlak area of Quetta, damaging cars and nearby buildings. The damage could have been worst as security officials pushed back crowds from the site after recovering 25 kilograms of explosives and 20 liters of petrol in jerry cans from a vehicle parked close to the site of incident. The bomb disposal squad was also called in.

The three injured were shifted to the nearby district hospital.

Senior police official Wazir Khan Nasir said that parts of a human body were found from the area which indicated that the

kaboom

could either be a

suicide kaboom

, or that the bomb went kaboom! while the attacker was planting it near the

cop shoppe

.

However,


Switzerland makes more than cheese...


he said that the exact nature of the blast could only be confirmed after police concludes its initial investigation.

Posted by: Fred || 02/10/2013 00:00 || Comments || Link || E-Mail|| [6490 views] Top|| File under: TTP
Lawyer among four killed
[Dawn] Four men, including a senior lawyer, were

bumped off

in the city on Friday, police said.

They said that Mian Mohammad Tariq, 55, the senior advocate of the Sindh High Court, was

rubbed out

in Gulistan-e-Jauhar on Friday evening.

They said that an armed man fired a single shot at him and escaped after the victim parked his car in the parking-lot of Haroon Royal City.

The victim suffered one bullet wound in the back. The bullet reportedly pierced through his body. He was rushed to a nearby private hospital where he died due to a loss of blood, Shah Faisal SP Zahid Hussain said.

Later, the police shifted the body to the Jinnah Postgraduate Medical Centre for medico-legal formalities.

The police said that the victim took cases of civil nature. Currently, he was pursuing a case in which a piece of land in the Khokhrapar area had allegedly been encroached upon by a builder. He was representing the other party, which claimed to be a rightful owner of the land, they said.

Bloody Karachi


...formerly the capital of Pakistain, now merely its most important port and financial center. It is among the largest cities in the world, with a population of 18 million, most of whom hate each other and many of whom are armed and dangerous...


Bar Association president Naeem Qureshi announced that lawyers would observe a complete boycott of the legal proceedings on Saturday in protest against the killing.

'Sectarian' killing

A man was

rubbed out

in a North

Bloody Karachi

locality apparently for sectarian reasons on Friday, police said.

They said that assailants riding a

cycle of violence

intercepted Imran Ahmed, 35, near the Nagan traffic intersection when he was heading towards a mosque to offer Friday prayers, fired at him and rode away.

The

maimed

was shifted to the Abbasi Shaheed Hospital, where he died during treatment. He was an employee of the education department and his office was located in New

Bloody Karachi

's sector 5-E, the police added.

They said that it appeared that the murder was an incident of sectarian killing.

A

front man

for the Ahle Sunnat Wal Jamaat claimed that the victim was a party sympathiser.

Following the killing, tension gripped the locality.

Killing in Orangi Town

A young man was

rubbed out

in Orangi Town on Friday, police said.

They said that assailants riding a

cycle of violence

shot up

Salahuddin Khan near Qasba Colony intersection within the remit of the Pirabad

cop shoppe

and rode away. He

was struck down in his prime

.

The body was taken to the Abbasi Shaheed Hospital for medico-legal formalities.

The police said that the victim had no political affiliation and it appeared that the incident could be a result of some personal enmity.

Youth

rubbed out



A young man was

bumped off

near Taj Medical Complex on Friday morning.

Police said that

gunnies

riding a
cycle of violence targeted Aamir Shahzad, 35, near a juice shop within the remit of the Brigade

cop shoppe

and fled.

The victim was ferried to the Jinnah Postgraduate Medical Centre where he was pronounced dead.
He's dead, Jim!
on arrival, the police said.

He sustained three bullet wounds. He was not affiliated with any political or religious party, they added.

A case (FIR 17/2013) was registered under Sections 302 (premeditated murder) and 34 (common intention) of the Pakistain Penal Code on a complaint of a relative of the victim against unknown persons.

Posted by: Fred || 02/10/2013 00:00 || Comments || Link || E-Mail|| [6479 views] Top|| File under:
Israel-Palestine-Jordan
Pal Security Arrest 25 Hamas Cell Members In WB
[Ynet] Paleostinian security forces have placed in durance vile
Please don't kill me!
25

Hamas, always the voice of sweet reason,

hard boyz

in the West Bank, mostly in the Ramallah region. Explosives were also found.

A Hamas source claimed that the suspects were in possesion of funds to distribute to Hamas prisoners in the West Bank.
Posted by: trailing wife || 02/10/2013 00:00 || Comments || Link || E-Mail|| [6473 views] Top|| File under: Palestinian Authority
Southeast Asia
Teacher slaying suspect killed in southern Thailand
The man suspected of slaying teacher Chonlathee Charoenchol in Narathiwat province last month was gunned down in a clash with security forces in Pattani provnince on Saturday.

A joint task force of police and soldiers raided a house around 11:30 a.m. after receiving a tip that a wanted terrorist militant suspect was hiding there. Knowing that he was surrounded, Suhaidee Tahe opened fire at them and fled into the nearby forest. Soldiers and police shot back and after a 10-minute gunfight, they found his dead body lying with a 9mm handgun beside him.

According to police, Suhaidee was a top leader of a terrorist separatist group in Bacho district of Narathiwat, where he had lived. They said he was wanted under eight warrants from Bacho police station and another warrant from Saiburi for involvement in bomb attacks, killing state officials, burning schools and most recently for murdering Chonlathee.

The murder of Chonlathee Charoenchol shocked the government and security authorities for its cold-blooded nature. The teacher was shot at lunchtime on Jan 23 in front of 292 students and 15 other teachers in the cafeteria of Ban Tanyong School.

On that day, four men arrived on two motorcycles and headed for the canteen. A gunman approached Chonlathee, said a few words to him and shot a 9mm handgun twice at his head. The gunman then drove away in Chonlathee's car.

A total of 158 teachers have been slain since the resumption of violence in the country's three southernmost provinces in 2004.
Posted by: ryuge || 02/10/2013 00:00 || Comments || Link || E-Mail|| [6480 views] Top|| File under: Thai Insurgency
2 Malaysians Charged With Promoting Terrorism
[Ynet] Malaysian prosecutors have charged an al-Qaeda-linked former army captain and a woman with inciting terrorist acts that could have involved violence in Syria.

Yazid Sufaat, who previously spent seven years in detention without trial, and Halimah Hussein face up to 30 years in prison if convicted.
Yazid's been romping around for awhile in Malaysia, one those connect the dots kind of guys. He was the host of a meeting attended by several al-Q bigs, including at least two of the 9-11 hijackers -- Khalid al-Midhar and Nawaf al-Hazmi. He helped provide cover for Zacarias Moussaoui in his wanderings. He was jugged in, I think, 2002, when he came back from Afghanistan. He's a biochemist by training and had been an instructor at al-Q's Derunta biowarfare training camp. He was held until November, 2008. He was released because he promised to be good:
"We released him as he had shown remorse and repentance after almost seven years of rehabilitation,"said Malaysian Inspector General of Police Tan Sri Musa Hassan.
He was one of the major links between al-Q and Jemaah Islamiyah, being BFFs with Hambali. Malaysia didn't take that sort of thing nearly as seriously as Indonesia ended up taking it after the Bali bombings. Had he been in Indonesia, he probably would have ended up with some serious jug time, if not a death penalty.
This article starring:
HALIMAH HUSEIN
al-Qaeda
YAZID SUFAAT
al-Qaeda
Posted by: trailing wife || 02/10/2013 00:00 || Comments || Link || E-Mail|| [6479 views] Top|| File under: al-Qaeda
Syria-Lebanon-Iran
Rebels close in on heart of Damascus
[FRANCE24] Syrian government forces battled on Friday to recapture sections of the Damascus
...The City of Jasmin is the oldest continuously-inhabited city in the world. It has not always been inhabited by the same set of fascisti...
ring road from rebels pressing in on the capital, opposition activists said.

War planes fired rockets around Jobar, Qaboun and Barzeh neighbourhoods, the sources said. Heavy fighting


... as opposed to the more usual name-calling or slapsy...


was taking place at the Hermalleh junction on the ring road just south of Jobar, which had been seized by the rebels.

Rebel fighters based in the eastern Ghouta region broke through government defensive lines on Wednesday, capturing parts of the road and entering Jobar, 2 km (one mile) from security bases in the heart of the city.


Hereditary President-for-Life Bashir Pencilneck al-Assad


Despoiler of Deraa...


, struggling to contain a revolt in which 60,000 people have been killed since March 2011, has lost control of large parts of Syria but his forces, backed by air power, have so far kept rebels away from central Damascus.

Captain Islam Alloush of the Liwa al-Islam rebel unit said his fighters did not plan to stay on the road. Their control of surrounding areas already rendered the road useless as an army supply line.

"They are fighting off the regime forces but they do not intend to stay at Hermalleh if their losses mount. The objective of this operation is a slow advance toward Damascus," he told

Rooters

.

Snipers

Alloush said the rebels had posted snipers in Jobar, where army roadblocks had been overrun or surrounded.

A university student living in Jobar said control of the Harmalleh junction was changing hands between the rebels and the army. By attacking the road, he said, the rebels had linked Jobar with the eastern Ghouta, a rebel-held expanse of suburbs and farmland adjoining Damascus.

The Local Coordination Committees, an opposition activist group, said 44 people were killed in Damascus on Friday. They said 46 people were killed on Thursday, mostly from army shelling.

With a supply line open to military bases on the coast, Assad's core forces from his minority Alawite sect are still based comfortably in the Qasioun mountains on the northwest edge of Damascus, from where they have been shelling the suburbs.

Rebel commanders say they have made mistakes in the past, entering Damascus and other cities without first cutting army supply lines.

Fawaz Tello, a veteran opposition campaigner connected with rebels in Damascus, said the operation was part of a slow encroachment by rebels on the capital.

"Even if the rebels withdraw from the ring road, it will become, like other parts of the capital, too dangerous for the regime to use it," said Tello, speaking from Berlin.

"We are witnessing a 'two steps forward, one step back' rebel strategy. It is a long way before we can say Assad has become besieged in Damascus, but when another main road is rendered useless for him the noose tightens and his control further erodes."

Assad, aged 47, has been president of Syria since the death in 2000 of his father Hafez al-Assad, the "Lion of Damascus", who had ruled for 30 years.

Resentment against the dynasty's repressive ruled boiled into pro-democracy protests in March 2011 and the country has slid into full-scale civil war, with rebel forces based around the country's Sunni majority. Assad is backed by Shi'te power Iran.

The prospect of a negotiated settlement is slim. But Syrian Information Minister Amra al-Zubi said on Friday the opposition was welcome to come to Damascus to discuss Syria's future in line with Assad's proposals for a national dialogue.

Assad's main foes, who have mostly been driven into exile, had already rejected the proposal.

Zubi did not respond to an initiative by opposition leader Moaz Alkhatib, who heads the Syrian National Coalition, to meet Assad's ceremonial deputy Farouq al-Shara if the authorities began releasing tens of thousands of political prisoners.

Khatib, a moderate

holy man

from Damascus who met representatives of Assad's main backers, Russia and Iran, in Germany this week, said he will withdraw his initiative on Saturday if the authorities do not release all the women tossed in the slammer
Keep yer hands where we can see 'em, if yez please!
during the revolt.

World powers fear the conflict - the longest and deadliest of the uprisings that spread through the Arab world two years ago - could envelop Syria's neighbours, further destabilising the region.

Posted by: Fred || 02/10/2013 00:00 || Comments || Link || E-Mail|| [6476 views] Top|| File under: Govt of Syria
Syrian troops, rebels clash over Damascus highway
[FOXNEWS] Syrian troops backed by warplanes battled rebels for control of a key highway in Damascus


...The capital of Iran's Syrian satrapy...


Saturday, a day after opposition forces cut the strategic artery as part of what they say are efforts to lay the groundwork for an eventual assault on the heavily defended capital.

Rebels have been on the offensive in Damascus since launching a series of attacks on government positions on Wednesday. They brought their fight to within a mile of the heart of the capital on Friday, seizing army checkpoints and cutting a key highway as they pressed their campaign for the city, the seat of
Hereditary President-for-Life Bashir Pencilneck al-Assad's


Terror of Aleppo ...


power.

The fighting is the heaviest to hit Damascus since July, when a first rebel assault managed to capture several neighborhoods before a punishing government counteroffensive. After that rebel foray, the regime quickly reasserted its control over the city, which has spared Damascus much of the violence and destruction that the civil war has wrought on other major urban centers.

Both the rebels and the government consider the fight for Damascus the most likely endgame in a civil war that has already killed more than 60,000 people. The city is heavily fortified and dotted with armed checkpoints, and activists say it is surrounded with three of the most loyal divisions of the army, including the Republican Guard and the feared 4th Division, commanded by Assad's brother Maher.
Posted by: Fred || 02/10/2013 00:00 || Comments || Link || E-Mail|| [6548 views] Top|| File under: Govt of Syria
Who's in the News
37
[untagged]
8
Govt of Pakistan
4
Arab Spring
2
Govt of Iran
2
Govt of Iraq
2
Govt of Syria
2
al-Qaeda
2
al-Qaeda in North Africa
1
Commies
1
Govt of Sudan
1
al-Qaeda in Arabia
1
Hamas
1
Jamaat-e-Islami
1
Jamaat-e-Ulema Islami
1
Lashkar-e-Islami
1
Palestinian Authority
1
Takfir wal-Hijra
1
Taliban
1
Thai Insurgency
1
TTP
Bookmark
E-Mail Me
The Classics
The O Club
Rantburg Store
The Bloids
The Never-ending Story
Thugburg
Gulf War I
The Way We Were
Bio
Merry-Go-Blog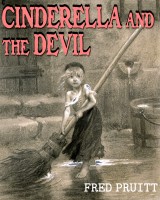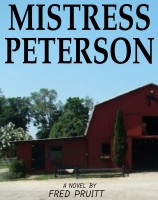 On Sale now!


A multi-volume chronology and reference guide set detailing three years of the Mexican Drug War between 2010 and 2012.

Rantburg.com and borderlandbeat.com correspondent and author Chris Covert presents his first non-fiction work detailing the drug and gang related violence in Mexico.

Chris gives us Mexican press dispatches of drug and gang war violence over three years, presented in a multi volume set intended to chronicle the death, violence and mayhem which has dominated Mexico for six years.
Click here for more information


Meet the Mods
In no particular order...


Steve White
Seafarious
Pappy
lotp
Scooter McGruder
john frum
tu3031
badanov
sherry
ryuge
GolfBravoUSMC
Bright Pebbles
trailing wife
Gloria
Fred
Besoeker
Glenmore
Frank G
3dc
Skidmark
Alaska Paul



Better than the average link...



Rantburg was assembled from recycled algorithms in the United States of America. No trees were destroyed in the production of this weblog. We did hurt some, though. Sorry.
18.207.157.152

Help keep the Burg running! Paypal: