Africa North
Tripoli gang kidnaps businessman
[MAGHAREBIA] Tripoli gunmen kidnapped Arab Contracting Union head Abdulrahman Abdullah Husseini and his Sudanese driver on Tuesday (February 12th), Libya Herald reported.

In another high-profile kidnapping, Colonel Mahmoud Al-Jaaber of the national fire service was snatched from his Tripoli office on Sunday. He has not been found.
Posted by: Fred || 02/14/2013 00:00 || Comments || Link || E-Mail|| [6483 views] Top|| File under: Arab Spring
Mauritania charges AQIM suspects
[MAGHAREBIA] A Nouakchott court charged two Mauritanian nationals with trying to join al-Qaeda in the Islamic Maghreb (AQIM), AFP quoted a judicial source as saying on Tuesday (February 12th). The men allegedly planned to fight in Mali.

Suspect Brahim Ould Hmeida is the older brother of one of the terrorists involved in last month's Algeria gas field attack. He was also accused of involvement in the 2007 Aleg murder of a French tourist family.
Posted by: Fred || 02/14/2013 00:00 || Comments || Link || E-Mail|| [6467 views] Top|| File under: al-Qaeda in North Africa
Arabia
Bomb attack injures three pro-government militiamen in southern Yemen
[Xinhua] At least three pro-government militiamen were wounded in a bomb explosion in Yemen's southern province of Abyan on Tuesday night, a security official told Xinhua Wednesday.

The bomb went off outside the pro-government militiamen headquarters in Jaar town in Abyan province, injuring at least three people at the scene, the local security official said on condition of anonymity.

"A huge blast took place near a building held by pro-government militiamen in Abyan. The building was partially damaged. However, it caused no loss of life and only three people were injured," the security source said.

Witnesses told Xinhua that the two-floor building in Jaar town "was hit by an explosive that seemed large" and "small damage" was caused.

The bomb attack was perpetrated by attackers of the al-Qaida terrorist group, according to local officials.

The al-Qaida militants frequently use improvised explosive devices, including roadside bombs, against the security forces, pro-government militiamen and intelligence officials in southern regions.
Posted by: Fred || 02/14/2013 00:00 || Comments || Link || E-Mail|| [6480 views] Top|| File under: al-Qaeda in Arabia
Caribbean-Latin America
Mexican Army finds explosives in La Laguna, rescues 3

For a map, click here For a map of Durango state, click here. For a map of Coahuila state

By Chris Covert
Rantburg.com

Separate operations in Gomez Palacio, Durango and in Torreon Coahuila led to the arrest of three suspects, freeing of four kidnapping victims and seizure of several classes of munitions including explosives, according to Mexican news reports.

This is the first news of successful countercrime operations since the start of the newly dubbed Operativo Laguna last week, a joint security operation now commanded and coordinated by the Mexican XI Military Region based in Torreon, Coahuila. La Laguna is a similar to a twin cities area which incorporates several municipalities including Torreon and Matamoros in Coahuila state and Ciudad Lerdo and Gomez Palacio, in Durango state.

According to a news dispatch posted on the website of yancuic.com news daily, an operation by the Mexican Army and Durango state Direccion Estatal de Investigacion (DEI), Policia Federal and Policia Estatal Acreditable (PEA) in Gomez Palacio yielded guns, ammunition and explosives.

The raid took place on calle 16 de Septiembre 1004 in Bella Vista colony near Zona Centro, where security elements were dispatched to investigate the presence of men acting suspiciously.

The suspects had fled the scene, escaping detention. Security forces seized two fragmentation grenades, 6 sausage shaped explosives (probably Tovex), 88 detonators, a roll of white wick, 50 rounds of 7.62x63 (.30 06 caliber) ammunition, 18 rounds of .223 caliber ammunition, an undisclosed amount and type of spent cartridge casings and two banners with undisclosed messages to the authorities.

It is worth noting that Tovex is the type of explosive used in the July 16th, 2010 Ciudad Juarez car bomb which killed three, and was probably used in last summer's car bomb in Neuvo Laredo in Tamaulipas. Tovex is a commercial grade explosive typically used in Mexico for mining. The Mexican state petroleum enterprise PEMEX is known to use Tovex.

Meanwhile in Torreon Coahuila, a kidnapping operation was dismantled by Torreon municipal police agents, yielding a number of seized munitions.

According to a separate report posted on the website of yancuic.com, a municipal patrol element observed an armed suspect with a rifle in Sol de Oriente colony, who then fled inside a residence. A brief pursuit led to the arrest of four individuals.

The detainees were identified as Ismael Hernandez Ruiz, 37, AKA El Enano, of Matamoros, Coahuila, Edgar Castro Rogelio Menchaca, 20, AKA The Pump, of Torreon, Coahuila, Monica Elizabeth Esparza Castro AKA La Negra, 25, of Torreon, Cahuila and Alfredo Domínguez Alanis, 40, of Torreon, Coahuila, identified as the alleged leader.

Inside the residence police found and released three unidentified kidnapping victims.

Police also seized two AK-47 rifles, one AK-74 rifle, one AR-15 automatic rifle, one AR-15 5.56mm rifle, one 12 gauge double barrel shotgun, 30 weapons magazines, 1,252 rounds of ammunition (.223 caliber, 7.62mm, .32 caliber, .38 Special, .22 caliber and 9mm), two bulletproof vests, 11 Kenwood brand portable radios, five pairs of tactical boots, one sniper scope and one pair of handcuffs.

Chris Covert writes Mexican Drug War and national political news for Rantburg.com
Posted by: badanov || 02/14/2013 00:00 || Comments || Link || E-Mail|| [6467 views] Top|| File under:
Terror in Tamaulipas: 7 die

For a map, click here. For a map of Tamaulipas state, click here

By Chris Covert
Rantburg.com

A total of four unidentified individuals were killed in an armed encounter with Mexican Army road patrol in Matamoros in Tamaulipas Tuesday afternoon, according to Mexican news reports and government news releases.

According to an El Universal news wire dispatch posted on the website of El Diario de Coahuila news daily, the gunfight took place at around 1310 hrs in Paradiso colony near the intersection of calles Nevado de Toluca and Sierra Tarahumara.

The armed suspects were travelling aboard a Chevrolet Suburban when the encounter took place. Following the confrontation several weapons were found inside the vehicle including three rifles, a handgun, 28 weapons magazines and ammunition.

In Reynosa, according to the same news dispatch, two men were found shot to death aboard a Toyota Tundra Monday night. The vehicle was found by police on Avenida Luis Donaldo Colosio near the Pharr-Reynosa International Bridge at around 2000 hrs.

The victims were identified as Claudio Hernandez Velazquez, 28 and Miguel Angel Flores Velazquez, 18. Inside the vehicle authorities also found guns, grenades and tactical gear.

Meanwhile in Nuevo Laredo one unidentified 47 year old woman was shot to death and four others were wounded in an attack on a dance hall, according to a news release posted on the website of the Tamaulipas state Procuraduria General del Estado (PGE) or attorney general office.

The attack took place at around 2300 hrs Monday night at the Themis dance hall in Prolongacio Guerrero in Campestre colony. The woman was taken to receive medical attention before she succumbed to her wounds.

Chris Covert writes Mexican Drug War and national political news for Rantburg.com
Posted by: badanov || 02/14/2013 00:00 || Comments || Link || E-Mail|| [6464 views] Top|| File under:
Caucasus/Russia/Central Asia
Dagestan suicide bombing kills four policemen
Four police officers have been killed and five others were wounded when a vehicle exploded at a road police post in Russian republic of Dagestan. The blast happened during a routine road inspection.

The initial explosion killed three policemen, and the fourth died from his wounds in a hospital hours later. One person still remains unaccounted for. The suicide bomber's body was so badly damaged by the blast that "nothing's left of him," according to one source.

The yield of the explosive device was estimated to be about 100 kilograms of TNT. The explosion left a crater 1.5 meters deep and 4 meters in diameter, and badly damaged a checkpoint building.

Hours after the blast, local security forces spotted a gang of terrorists militants that may have been connected to the suicide bombing. The group was cornered near a local village, and an operation against them is underway. Police also uncovered a hidden cache in which explosives may have been prepared before being loaded into the car.

The blast occurred near the entrance to the city of Khasavyurt, Dagestan, early in the morning as police ordered a driver to stop his car for an ID check. By intercepting the explosives-carrying vehicle at a checkpoint outside the city center, security officials prevented an attack in a more densely populated area.
Posted by: ryuge || 02/14/2013 04:36 || Comments || Link || E-Mail|| [6493 views] Top|| File under:
Security forces kill terror suspect in Caucasus
Russia said it had killed on Wednesday a terrorist militant wanted for bombing an outdoor market in the North Caucasus in 2010.

Security forces gunned down Sultangery Khashagulgov and one of three brothers suspected of staging an attack on a busy market in the North Ossetia capital of Vladikavkaz that killed 19 people in 2010.

Khashagulgov, a businessman and former minister in charge of construction in the province of Ingushetia, was killed when he opened fire on security forces who attempted to arrest him at his home in the regional capital of Nazran. Security forces had earlier detained Khashagulgov's brothers Isa and Yakuba.

Three bombs targeted law enforcement officials in Dagestan late on Tuesday. No one was killed in the attacks. A police officer was taken to the hospital with gunshot wounds after a separate late-night shooting.

Gunmen also opened fire late on Tuesday on the main offices of the Investigative Committee, the government's criminal investigation agemcy, in Makhachkala, Dagestan's provincial capital. There were no reported injuries.
Posted by: ryuge || 02/14/2013 00:00 || Comments || Link || E-Mail|| [6484 views] Top|| File under:
China-Japan-Koreas
N.Korea 'Has 100 Mobile Missile Launch Platforms'
North Korea has about 100 mobile launch platforms for ballistic missiles, which could pose the biggest threat to South Korea if the regime succeeds in miniaturizing nuclear warheads. It would be hard to detect these heavy trucks and strike them because they keep moving around.


"That's why they're called 'mobile', Jimmy."

A government source in Seoul on Wednesday said South Korean and U.S. intelligence agencies believe that the North has some 100 of these platforms for medium-range ballistic missiles such as the Scud and Rodong, which have all of South Korea within range.

There are about 27 to 40 mobile launch platforms for the Scud missiles, which have a range between 300 and 1,000 km; 27 to 40 for the Rodong missiles with a range of 1,300 km, and 14 for the Musudan missiles with a range between 3,000 and 4,000 km. The North has an estimated 640 Scud missiles and 150 to 250 Rodong missiles.

The mobile missile launchers would make it harder for South Korea and the U.S. to launch a pre-emptive strike using the so-called "kill chain" in an emergency. A "kill chain" is the process of detecting, identifying and intercepting missiles. The Defense Ministry has mapped out a plan to establish a 30-minute "kill chain" system by 2015. A spokesman on Wednesday said this includes ship-to-shore and submarine-to-ground cruise missiles.

Some pundits believe the ministry is exaggerating the power of the "kill chain" and new missiles to calm anxiety in the wake of the North's nuclear test.

During the Gulf War in 1991, the U.S. had a great deal of trouble finding and destroying Iraq's mobile Scud missile launch platforms. It sent aircraft on as many as 1,460 sorties to hunt Scud missiles and boasted that they destroyed some 100 such missile platforms. But analysis afterward showed that not a single Scud missile launch platform was destroyed completely.

It is not impossible to detect Scud or Rodong missiles, which use liquid fuel, before they are launched, because it takes between an hour-and-a-half to three hours to fuel them up. But experts say that detecting is one thing and destroying another.
Posted by: Steve White || 02/14/2013 00:00 || Comments || Link || E-Mail|| [6516 views] Top|| File under:
The Grand Turk
One suspect detained in probe into Turkish-Syrian border blast
[Xinhua] One suspect was detained as part of an investigation into a blast at the Turkish-Syrian border gate Cilvegozu in Turkey's southern province Hatay on Wednesday, local newspaper Today's Zaman reported on its website.

At least 14 people including three Turkish citizens were killed and dozen others injured in the blast, which apparently targeted Syrian opposition figures who were supposed to go through the area of incident.

Turkish Prime Minister Recep Tayyip Erdogan has vowed to take actions on the explosion after the investigation into the case is completed.

"We will wait patiently until the details of a deadly bomb attack at the Cilvegozu border gate are fully clarified, and will then take all required steps without hesitation," said Erdogan.

Reyhanli town, where the Cilvegozu gate is located, is 45 km from Syria's Idlib and 60 km from Aleppo, the two towns that have become the main battlefields between the Syrian rebels and President Bashar al-Assad's forces.
Posted by: Fred || 02/14/2013 00:00 || Comments || Link || E-Mail|| [6494 views] Top|| File under: Govt of Syria
India-Pakistan
Two killed, three wounded in attack on Gulbahar hardware shops
[Dawn] Two men were killed and three others

maimed

in what police suspected was a sectarian attack on three shops in Gulbahar's hardware market on Tuesday, police said.

The Gulbahar area, a low-income neighbourhood in the city's central district, has become Bloody Karachi


...formerly the capital of Pakistain, now merely its most important port and financial center. It is among the largest cities in the world, with a population of 18 million, most of whom hate each other and many of whom are armed and dangerous...


's new hotbed of sectarian, political and ethnic terrorism, where as many as 25 people have been targeted since Jan 1, police said.

They said that four assailants riding two

cycle of violence

s emerged near Peetal Gali in Gulbahar within the remit of the Rizvia

cop shoppe

, opened indiscriminate fire on people present at the three shops in the market and sped away.

An eyewitness told the police that one of the attackers took off his helmet to carry out the shooting and put it on again before fleeing.

Five people sustained bullet wounds and were rushed to the Abbasi Shaheed Hospital.

One of them, identified as Malik Niaz, was pronounced dead on arrival, while Wajid, Nizam, Hatim and Idrees were admitted for treatment. However,


women are made to be loved, not understood...


The police said that deceased Niaz had a hardware shop in Korangi and he had come to the market to buy goods. The second victim and other

maimed

worked in the three shops.

Fear and panic gripped the locality and the hardware market was shut in protest against the killings. The market association also announced that business would remain closed on Wednesday.

Following the killings, police authorities suspended Rizvia SHO Mohammad Rashid.

The police were not sure about the exact motive for the attack.

DIG-West Javed Odho said that the police suspected that it was an attack on sectarian grounds, but investigations were under way to gather facts.

He conceded that trouble had been brewing in Gulbahar and its adjoining areas. The situation in this particular area was complex and multi-dimensional. Sectarian, political and ethnic forces were active in the area, he observed.

Earlier on Monday night, a policeman had been

bumped off

in the same area in what was seen as a sectarian attack.

MQM man

rubbed out



A political activist was

rubbed out

in Korangi on Tuesday.

Police said that

gunnies

riding a

cycle of violence

targeted Azmat Khan, 30, in Chakra Goth within the remit of the Zaman Town

cop shoppe

and fled. He was driving his car when the assailants fired at him.

The victim died before he could be taken to hospital. The police shifted the body to the Jinnah Postgraduate Medical Centre for medico-legal formalities.

The police said that the victim was an officer-bearer of the Muttahida Organising Committee of the Muttahida Qaumi Movement


...English: United National Movement, generally known as MQM, is the 3rd largest political party and the largest secular political party in Pakistain with particular strength in Sindh. From 1992 to 1999, the MQM was the target of the Pak Army's Operation Cleanup leaving thousands of urdu speaking civilians dead...


's organizational structure in Korangi.

Killing in Clifton

A man was

rubbed out

in Clifton on Tuesday, police said.

They said that assailants riding a

cycle of violence

sprayed a car with bullets in Clifton Block-4 near the Russian Consulate within the remit of the Boat Basin

cop shoppe

.

They said that Essa Khan, who was driving the car, suffered serious gunshot wounds. He was taken to a nearby hospital where he was pronounced dead.
He's dead, Jim!
on arrival.

The police said that apparently the killing was an outcome of some personal enmity.

The victim was also carrying a weapon in the car, they said, adding that he was a resident of Lyari.

Three killed in 'encounter'

Three alleged

bandidos

were killed in what the police described as an encounter on the Northern Bypass in the early hours of Tuesday.

Police said that as many as eight

bandidos

snatched a container-mounted trailer laden with several tonnes of pulses near the Northern Bypass within the remit of the Manghopir

cop shoppe

. One of the workers sitting on the roof of the vehicle called the owner of the cargo, who informed the police helpline, the police said.

The trailer was signalled to stop by the police at a checkpoint. However,


today is that tomorrow you were thinking about yesterday...


the suspects opened fire on the police and tried to escape. The police returned fire and killed three of them. Their other accomplices managed to escape.

The bodies were shifted to the Abbasi Shaheed Hospital for medico-legal formalities.

The police claimed to have recovered three pistols from the possession of

the dear departed

.

Man

rubbed out

in North Nazimabad

A civil work contractor was

rubbed out

in a North Nazimabad area on Tuesday evening, police said.

They said that armed motorcyclists targeted 25-year-old Jehangir on Shahrah-e-Noorjehan when was going somewhere in his car. The victim died before he could be taken to the Abbasi Shaheed Hospital.

The police said that he was a contractor working with the

Bloody Karachi

Metropolitan Corporation and lived in North Nazimabad's Block Q.

Before leaving home, he had told his family that he was going to a nearby hospital, North Nazimabad SP Khurram Waris said.

Posted by: Fred || 02/14/2013 00:00 || Comments || Link || E-Mail|| [6466 views] Top|| File under:
Israel-Palestine-Jordan
Man Crosses Border From Syria; IDF Fires At His Feet
Keeping a trickle from turning into a flood, one foot at a time.

This does seem to be the kind of story moderator tu3031 would report. With glee...

[Ynet] IDF soldiers shot at the direction of a man who crossed the border from Syria, in the Golan Heights.

The IDF unit called at the suspect to stop, and when he failed to do so fired at the direction of his feet. The man was evacuated at a UN vehicle into Syria.
Posted by: trailing wife || 02/14/2013 00:16 || Comments || Link || E-Mail|| [6537 views] Top|| File under:
Syria-Lebanon-Iran
Iranian mission official whacked in Syria
Update at 1150 CT: According to Haaretz and with a tip of the hat to Ace, Shateri was a commander in the Quds Force -- those are the friendly guys who have been killing American soliders in Iraq and Afghanistan. I'm hoping Shateri had a sucking head wound and died of sepsis...

TEHRAN - The Iranian mission in Beirut on Thursday confirmed the assassination of Hassan Shateri, the head of the Iranian delegation in charge of developmental projects in Lebanon, by the terrorist groups in Syria.

The embassy said in a statement that Hassan Shateri was assassinated by terrorist groups in Syria while he was on his way back to Lebanon from the Syrian city of Aleppo.

Martyr Shateri who was in Aleppo to implement reconstruction and development projects in that city, was assassinated by Syrian terrorists while he was on his way to the Damascus airport to return to Lebanon, the Islamic republic news agency reported.


'Reconstruction and development' of Aleppo: starting with the leveling of the city...

The Iranian development delegation headed by Martyr Shateri played a major role in reconstructing southern Lebanon after the Zionist regime's 33-day war against the country in 2006.


Especially with the digging of tunnels and bunkers...

Martyr Shateri was highly respected by Hezbollah the Lebanese people and officials.

The Lebanese newspaper al-Safir reported on Thursday that martyr Shateri was in Aleppo to study some reconstruction projects in parts of the Syrian city.


He was like an archeologist, there to see the ruins...

A ceremony is to be held for martyr Shateri in Iran's Embassy in Beirut later on Thursday.

Posted by: Steve White || 02/14/2013 11:08 || Comments || Link || E-Mail|| [6524 views] Top|| File under:
Syrian Force Abducts Lebanese Man from Masharii al-Qaa
[An Nahar] Syrian regime forces on Wednesday stormed a house in the Bekaa border area of Masharii al-Qaa and tried to kidnap Lebanese nationals Omar Youssef Krumbi and Ali Ahmed Zaarour, but one of them managed to escape, MTV reported.

The TV network said the security sources declined to give further information but noted that the relevant authorities are conducting contacts in a bid to identify the circumstances of the abduction.

In May 2012, Lebanese citizen Mohammed Hassan al-Turkmani was kidnapped from his house in al-Qaa.

Also in May, media reports said Syrian troops crossed over into

Leb

and kidnapped Mohammed Mahmoud Ibrahim near the town of al-Abboudiyeh in Akkar.

On May 11, members of the rebel Free Syrian Army

kidnapped

two Lebanese citizens and a Syrian national. The Lebanese Jaafar clan retaliated by abducting some 50 members of the opposition in the Syrian border towns of Zeita and al-Burhaniyeh.

The Syrian army has repeatedly infiltrated Lebanese territory in the North and Bekaa since the eruption of anti-regime protests in Syria in March 2011.

It has kidnapped Lebanese citizens for various undisclosed reasons and taken them to Syria before releasing them.

Posted by: Fred || 02/14/2013 00:00 || Comments || Link || E-Mail|| [6463 views] Top|| File under: Govt of Syria
Rebels Seize Most of Army Base in North Syria
[An Nahar] Syrian rebels took control of most of a strategic army base in northern Syria after a fierce firefight with Hereditary President-for-Life Bashir Pencilneck al-Assad's


Horror of Homs...


forces on Wednesday, a monitoring group said.

The military complex, known as Base 80, is tasked with securing the nearby Aleppo international airport as well as the Nayrab military airport.

Rebels launched a coordinated assault on both airports on Tuesday, according to the Syrian Observatory for Human Rights, which added that most of Base 80 "has come under

hard boy

control".

Dozens of fighters and troops have been killed in the fighting, the

Britannia

-based Observatory said.

Activists have said Aleppo's

beturbanned goons

shifted their focus from targets in the

quiet provincial capital

to air bases because they are a source of ammunition and weaponry, and to put out of action warplanes used to bomb rebel bastions.

In Aleppo city itself, meanwhile, electricity or water supplies were down on Wednesday for a fourth day in a row, said the anti-regime Aleppo Media Center, warning of a "humanitarian disaster" in what was once Syria's commercial hub.


Commenting on the rebels' advance in Aleppo province, Observatory director Rami Abdel Rahman said the army may be giving up on parts of northern Syria in order to secure the center.

"The army is barely resisting the rebels' advance on bases in the north. Meanwhile,


...back at the revival hall, Buford bit the snake and Eloise began speaking in tongues...


it is resisting with ferocity the

beturbanned goons

in Daraya (southwest of Damascus


...The capital of Iran's Syrian satrapy...


) and Homs (central Syria)," Abdel Rahman told Agence

La Belle France

Presse.

"The regime understands it cannot survive a transition without securing some land to bargain with," he added.

Despite the advances, regime warplanes carried out several air raids on rebel areas in Aleppo province on Wednesday while army tanks shelled the east Damascus district of Jobar, the Observatory said.

At least eight

non-combatants were killed

in Jobar, it said.

Insurgents have secured enclaves in the eastern and southern suburbs of Damascus, and the army is trying hard to push them out, the watchdog said.

On the eastern and western edges of the central city of Homs, rebels clashed with troops on two main highways, a rebel commander said.

Arraba Idriss told AFP via Skype that the

beturbanned goons

are trying to "ease the pressure on people trapped in districts that have been besieged and bombarded" for some eight months by the army.

At least 121 people were killed in violence across Syria on Wednesday, half of them civilians, the Observatory said.
Posted by: Fred || 02/14/2013 00:00 || Comments || Link || E-Mail|| [6485 views] Top|| File under: Govt of Syria
Who's in the News
36
[untagged]
8
Govt of Syria
7
Govt of Pakistan
4
Arab Spring
2
Govt of Iran
2
TTP
1
al-Nusra
1
Commies
1
Hezbollah
1
al-Qaeda in Arabia
1
al-Qaeda in North Africa
Bookmark
E-Mail Me
The Classics
The O Club
Rantburg Store
The Bloids
The Never-ending Story
Thugburg
Gulf War I
The Way We Were
Bio
Merry-Go-Blog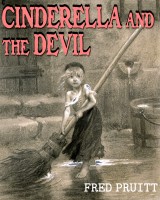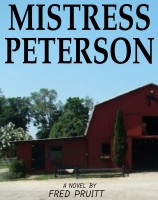 On Sale now!


A multi-volume chronology and reference guide set detailing three years of the Mexican Drug War between 2010 and 2012.

Rantburg.com and borderlandbeat.com correspondent and author Chris Covert presents his first non-fiction work detailing the drug and gang related violence in Mexico.

Chris gives us Mexican press dispatches of drug and gang war violence over three years, presented in a multi volume set intended to chronicle the death, violence and mayhem which has dominated Mexico for six years.
Click here for more information


Meet the Mods
In no particular order...


Steve White
Seafarious
Pappy
lotp
Scooter McGruder
john frum
tu3031
badanov
sherry
ryuge
GolfBravoUSMC
Bright Pebbles
trailing wife
Gloria
Fred
Besoeker
Glenmore
Frank G
3dc
Skidmark
Alaska Paul



Better than the average link...



Rantburg was assembled from recycled algorithms in the United States of America. No trees were destroyed in the production of this weblog. We did hurt some, though. Sorry.
35.170.82.159

Help keep the Burg running! Paypal: