Afghanistan
Car bomb hits ANP outpost in Kandahar, 12 injured
[KhaamaPress] A military Humvee loaded with explosives, targeted an Afghan security outpost in southern Kandahar province on Saturday.

Ministry of Interior,

front man

, Tariq Arian tweeted that at least 12 people were

maimed

when the vehicle loaded with explosives targeted police members in the Kohak area in the Arghandab district of the province.

According to the officials, the incident happened at around 7:30 a.m today.

This comes as three civilians, and a policeman was injured when an IED targeted a ranger type vehicle in Jalalabad city of Nangarhar


The unfortunate Afghan province located adjacent to Mohmand, Kurram, and Khyber Agencies. The capital is Jalalabad. The province was the fief of Younus Khalis after the Soviets departed and one of his sons is the current provincial Taliban commander. Nangarhar is Haqqani country..


province on Saturday morning.

In another incident, at least four local

coppers

and their commander were killed in Chapa Dara district of eastern Kunar, on Friday.

The incident happened when armed

gunnies

attacked their outpost.

Meanwhile,


...back at the wine tasting, Vince was about to start on his third quart...


Two DAESH members were arrested and the other involved in

assassination

s was killed by NDS forces in PD6 of Jalalabad city in Nangarhar province.
Posted by: trailing wife || 02/14/2021 00:00 || Comments || Link || E-Mail|| [6539 views] Top|| File under:
Taliban battered in Kandahar, Helmand, Uruzgan
[KhaamaPress] The Ministry of Defense stated Saturday, that at least 18 Taliban

...Arabic for students...
fighters were killed and nine others were

maimed

in an Afghan national defense and security forces' operation.

MoD in a released statement said, that18 Taliban

forces of Evil

were killed and nine others were

maimed

in an operation carried out by ANDSF in the Arghandab district of Kandahar province.

According to the statement, the Taliban planted 20 mines on the roads to target civilians and soldiers which the engineering team of the ANDSF later discovered and defused.

Meanwhile,


...back at the the conspirators' cleverly concealed hideout Montefiore's foot was still stuck and the hound had completely soaked his uniform with slobber...


the Ministry of Defense tweeted that 14 Taliban were killed and further 2 others

were maimed

in Trinkot district of Uruzgan province on Friday.

According to the defense officials, some amount of Taliban weapons and ammunition were also seized and destroyed during the operation.

In another incident at least 16 Talibs were killed after Afghan Air Force targeted their stronghold in the Nawa district of Helmand


...an Afghan province populated mostly by Pashtuns, adjacent to Injun country in Pak Balochistan...


province.

The air raid was conducted on Friday, according to the reports.

MoD Tweeted, the total numbers of Taliban killed in 24 hours.
Posted by: trailing wife || 02/14/2021 00:00 || Comments || Link || E-Mail|| [6562 views] Top|| File under: Taliban
Balkh: 30 Taliban killed in own IED explosion
[KhaamaPress] Security sources say a

kaboom

at a mosque in Balkh province has killed at least 30

krazed killer

s.

The 209th Shaheen Corps said in a statement on Saturday that 30 Taliban

...Arabic for students...
fighters including six foreign nationals who were expert mine makers had been killed in a bomb explosion this morning.

According to the statement, bodies of the six Taliban affiliated foreign nationals could not be identified because of the blast.

The incident is reported to have taken place when a group of Talibs gathered at a mosque in the village of Qultaq in Dowlatabad district of Balkh province.

Taliban fighters had gathered in the mosque to get instructions and training on making bombs and IEDs.

In another Incident two children were killed in an IED planted by the Taliban in Qotar Blaq village of Imam Sahib district in Kunduz province, security officials reported

This comes as Taliban attacks and violence have raged across the country despite stalled peace talks and efforts for stability.
Posted by: trailing wife || 02/14/2021 00:00 || Comments || Link || E-Mail|| [6607 views] Top|| File under: Taliban
Africa Horn
Ethiopia's Secret War in the Tigray Region: Close to Ethnic Killing, Rape, and Hunger Reported
[Texas News] Many women were "decisively and undoubtedly" raped in the Tigray region, home of Ethiopia's secret conflict.


What secret? The Tigray party were the government for a long time. Last year they were voted out, tried to fix the voters' error, and were slapped down.

Tens of thousands of civilians could have been killed in the fighting, the country's women's minister said Thursday in a rare government approval of the fallout.

A four-month conflict between Ethiopian troops and allied fighters (including Eritrean fighters whose existence has been denied) and former leaders of the Tigray fugitives who had long ruled the Ethiopian government.


See? Poor losers. Unsportsmanlike conduct, ten yard penalty.

Among them, most reported that more than 100 women were raped in remote northern areas.

Rape allegations have been filed, even though women have few police or medical facilities to report crimes.

"Therefore, the actual number of cases is higher than reported and can be widespread," the Ethiopian Human Rights Commission said in 108 reports of rape charges over the past two months.


Or not. Everyone knows reports of mass rape garner outside support and funding.

Both sides of the conflict, which began in early November, consider the other illegal after last year's national elections were postponed due to the coronavirus and Tigray held itself rebelliously.


An ugly situation, unprecedented in African history, no doubt. I'm sure that the Biden regime will solve it by importing anyone claiming to be a refugee on both sides, making it a problem here


More than 100 people were killed along the Ethiopian ethnic line

Prime Minister Abiy Ahmed once said that civilians had never been killed in the conflict, but recently admitted that he "caused a lot of personal pain."

Abby, who won the Nobel Peace Prize in 2019, reportedly was furious at Tigray's decision to hold his election after the national elections were postponed in an attempt to concentrate the country's power in September.

Refugees fleeing conflict in the Tigray region of Ethiopia will board a bus on December 1, 2020 to a temporary shelter in Village 8 near the border between Sudan and Ethiopia on the Ham Diet in eastern Sudan. (AssociatedPress)

Heilu Kebede, opposition foreign minister at Salsay Woyane Tigray, called the conflict an "undocumented" war and, along with two others, estimates that more than 52,000 civilians have died in the past few months. ..

"The world will apologize to the people of Tigrinya, but it will be too late," he told The Associated Press.

Journalists have been locked out of areas of poor communication, but reports from fleeing survivors portray an unimaginable picture of the atrocities taking place in the area.

600 bodies found in the town of Tigray after a clash with Ethiopian troops: Report

Disturbing reports include allegations of people forced to rape members of their family under the threat of violence and women forced to have sex with soldiers in exchange for basic necessities. I am.

The Red Cross said Wednesday that "many cases of severe malnutrition" have been reported even in areas where the majority of 6 million citizens remain unreachable. The organization said thousands could starve to death.

A Tigray woman studying in Europe said an Ethiopian soldier recently came to her village with food, but withheld it from a family suspected of having a connection with a Tigray fighter. It was.

"If you don't bring your father or siblings, you won't get help and you'll starve," the woman told The Associated Press after talking to her sister in Tigray.

She also learned at a recent holiday rally that her uncle and two nephews had been killed by Eritrean soldiers. A local advocacy group that relies on witnesses arriving in the city by telephone service has listed a total of 59 victims.

"I'm very ashamed of my government," the student said on condition of anonymity for family safety and shouted. She also said she was worried that "if someone in my family dies, I'll learn from Facebook" because it's almost impossible to get in touch with people in the area.

An American nurse visiting her family in the border town of Rama estimated that 1,000 people had died after looting Eritrean soldiers.

She was able to leave the country and return to her Colorado home.

"We will be left without a family," she told AP if the fighting did not end soon.

Ethiopia's Secret War in the Tigray Region: Close to Ethnic Killing, Rape, and Hunger Reported
Posted by: Besoeker || 02/14/2021 03:20 || Comments || Link || E-Mail|| [6546 views] Top|| File under:
Car bomb explodes outside Somali parliament HQs in Mogadishu
[Garowe] A powerful explosion was heard on Saturday morning at 9 am local time around the Somali parliament compound in Mogadishu, causing casualties.

Eyewitnesses say

the earth-shattering kaboom

took place after a car laden with explosives at the main security checkpoint to the parliament building located in the vicinity of Sayidka junction.

The police have fended off the sleeping vehicle-borne improvised

bomb

(VBIED) to pass through the checkpoint to the city's green zone during the morning rush hour.

The bomber who drove the car died in the blast and seven civilians sustained wounds, according to a statement released by Somali police.

The area was cordoned off by security forces and the ambulances rushed the

maimed

to the hospitals for treatment.

Somali capital has seen increasing attacks since the start of this year after the term of the current government expired with no election to pick a replacement due to the political crisis over the electoral process.

Early this month, al-Shabaab

...... the personification of Somali state failure...
attackers stormed the Afrik hotel in the main street to the airport and killed at least 11 people, including a retired military general during an 8-hour-long siege.
Posted by: trailing wife || 02/14/2021 00:00 || Comments || Link || E-Mail|| [6650 views] Top|| File under:
Africa North
Tunisia says 1 migrant dead, 22 missing in shipwreck off Lampedusa
[AlAhram] One migrant is dead and 22 others are missing after their boat sank in the Mediterranean sea off the Italian island of Lampedusa, the Tunisian navy said Saturday.

Bad weather interrupted rescue operations around 100 kilometres (62 miles) northwest of Lampedusa, the navy said, adding that the body of one migrant had been pulled from the water, while 22 were missing.

The migrants colonists said their boat had set off overnight Friday to Saturday in the Sidi Mansour area of Sfax province with 48 on board, according to the statement.

Twenty-five African migrants colonists who were rescued, including six women, were taken to Tunisia, it added.

Tunisia is just a few hundred kilometres from mainland Europe, and has long been a launchpad for illegal migration to the continent.

The number of migrants colonists trying to cross to Europa

...the land mass occupying the space between the English Channel and the Urals, also known as Moslem Lebensraum...
from Tunisia has been on the rise.

The past year has seen a surge in boats trying to cross the Mediterranean, according to European Union
...the successor to the Holy Roman Empire, only without the Hapsburgs and the nifty uniforms and the dancing...
border control agency Frontex.
Posted by: trailing wife || 02/14/2021 00:00 || Comments || Link || E-Mail|| [6562 views] Top|| File under: Human Trafficking
Arabia
Dozens killed in overnight clashes in northern Yemen: govt sources
[France24] Dozens were killed in overnight clashes in Yemen as Iran-backed Huthi rebels intensified attacks to seize the government's last northern stronghold, officials said Sunday.

Earlier this month, the Huthis resumed an offensive to seize oil-rich Marib, some 120 kilometres (75 miles) east of the capital Sanaa.

The city's loss would be disastrous for Yemen's beleaguered leadership.

Two government military officials said at least 16 pro-government forces were killed and 21 wounded in the past 24 hours, adding that "dozens were killed" among Huthi ranks.

The Huthis have cut off supply lines to a district about 50 kilometres south of the city, with "the goal to lay siege to Marib", one of the sources said.

Yemen has been embroiled in a bloody power struggle since 2014 between its government, supported by Saudi Arabia, and Huthi rebels, who control the capital Sanaa and most of the north.

The rebels have also escalated attacks against Saudi Arabia, drawing condemnation from the international community.

The kingdom said it had foiled a Huthi drone attack on the southern airport of Abha on Saturday, just days after a rebel drone strike on the airport left a civilian plane ablaze.
Posted by: Besoeker || 02/14/2021 06:54 || Comments || Link || E-Mail|| [6546 views] Top|| File under: Houthis
Houthis launch 3rd attack on Soddy airfield
On February 13, the Houthis (Ansar Allah) carried out another attack on Abha International Airport in the southern Saudi province of 'Asir.

In a statement, Brig. Gen. Yahya Sari, a spokesman for the Houthis, said that a "sensitive and important" target in the airport was struck with a Samad-3 suicide drone.

The Samad-3 was revealed during the Martyr Saleh al-Samad Exhibition for Yemeni Military Industries in 2019. The drone has a range of more than 1,500 km.



More at the link
Posted by: badanov || 02/14/2021 00:28 || Comments || Link || E-Mail|| [6550 views] Top|| File under: Houthis
Houthis bomb civilian airport days after Biden suck up to them
DUBAI (Reuters) - Yemen's Iran-aligned Houthi group said it carried out a drone attack on Saudi Arabia's Abha airport on Wednesday which the Saudi-led coalition fighting Houthi forces in Yemen said caused a fire in a civilian aircraft.

Houthi military spokesman Yahya Sarea said four Houthi drones were used in an attack that he said struck Abha airport, in southern Saudi Arabia, on Wednesday afternoon.

Yemen's Houthi movement regularly launches drones and missiles into Saudi Arabia, many of which Riyadh says it intercepts. Some have previously hit Abha International Airport which is about 120 km (75 miles) from the border with Yemen.


Biden Admin announced intent to delist Houthis from terrorist designation a few days before this bombing.
Posted by: Lord Garth || 02/14/2021 00:00 || Comments || Link || E-Mail|| [6562 views] Top|| File under: Houthis
Britain
Britain Moslem migrant colonist briefs: the S3xual Predator Edition


'I Know Survivors Who Are 70' – Rotherham MP Reveals Huge Scope of Rape Gang Abuse
[Breitbart] The Member of Parliament for Rotherham has revealed that she knows survivors of mostly-Muslim rape gangs who are now 70-years-old, suggesting the scope of the abuse is far vaster than many suspected.

Sarah Champion MP was sacked from the opposition Labour's front bench by former leader Jeremy Corbyn after writing that "Britain has a problem with British Pakistani men raping and exploiting white girls" in 2017. Much like police officers and council workers in the city, who like the authorities in other areas had long failed to tackle the issue due to fears they would be branded racist for intervening, the left-wing party found the issue too sensitive to confront head-on.

Champion was not brought back into the party leadership by Corbyn's supposedly moderate successor, Sir Keir Starmer — who instead made Naz Shah, who once shared a tweet saying "abused girls in Rotherham and elsewhere just need to shut their mouths. For the good of diversity", his Shadow Minister for Community Cohesion" — but has continued to speak out on rape gangs, despite requiring enhanced police security as a result.

"We are very fortunate in Rotherham, because the National Crime Agency's Operation Stovewood is looking at cases of CSE [Child Sexual Exploitation] by grooming gangs between 1997 and 2013, a 16-year period," said Champion, referring to one of several belated initiatives to try and bring some rape gang members previously overlooked by the authorities to justice.

"It has already identified 1,569 survivors and 261 designated suspects.

"To date we have had 20 convictions in court, and four awaiting trial.

"That is in 16 years. I know survivors who are 70 years old," she said, strongly implying that such gang-based child abuse had been going on for decades longer than generally supposed.

"Think about the scale and length of time of this abuse."

Indeed, while some infamous rape gang members such as Shahzad 'Keith' Khan preyed on women in a Telford residence known as 'The Rape House' from 1981 — without ever being punished for it — Champion's revelations about victims who are now as old as 70 pushes the timeline of the abuse back almost to the beginning of the mass migration era in Britain.

Short Sentences for Two Paedophiles Hunting for Girls as Young as 10
[Breitbart] Two paedophiles have received short prison sentences after trying to pay for sex with girls as young as ten in Birmingham, England.

64-year-old Abdi Shire, 64, of Small Heath, and 24-year-old Adean Ahmed, of Edgbaston, were snared by West Midlands Police officers who are "active on social media, instant messaging apps and other online platforms looking for people seeking to groom children online".

The paedophiles had travelled to try and meet underage girls for sex, according to a West Midlands Police news bulletin, with Ahmed having asked "do you have any 12" and "is there anything like 10" as he attempted to pay for a victim.

Birmingham Crown Court saw fit to impose a sentence of just three years and two months on Shire, and three years on Ahmed — with the likelihood being that they will be automatically released on licence much earlier than that, as most criminal sentenced to non-"life" sentences are entitled to early release halfway or, more rarely, two-thirds of the way through their terms under Labour era legislation the governing Conservatives have left largely unchanged.

"Vigilante 'paedophile hunter' groups have emerged in recent times and there seems to be a perception police are not doing this work − but that's absolutely not the case," he added defensively, referring to groups such as the Guardians of the North which work to catch paedophiles trying to groom children online.

Well over half of the prosecutions against people attempting to meet a child following sexual grooming used evidence gathered by such groups in 2018, according to the BBC — but the police, who have been widely criticised for systemic failures on child grooming, are often resentful of them, accusing them of "acting in their own interests".
Posted by: trailing wife || 02/14/2021 02:18 || Comments || Link || E-Mail|| [6578 views] Top|| File under: Devout Moslems
Caribbean-Latin America
8 die in drug related hits in Chihuahua state
A total of eight unidentified individuals were shot to death in Chihuahuha state in drug and gang related violence according to Mexican news reports.

In Colonia Bellavista in Juarez Saturday, two men were shot to death near the corner of Calle Gardenias and Pipila Alley, according to the Mexican news daily La Polaka.

Also in Juarez on Saturday, one unidentified man was kidnapped then executed in Toribio Ortega neighborhood. The victim was found near the intersection of calles Barranco Azul and Pitaya.

Another unidentified victim was found shot to death Saturday in Prados de Salvarcar neighborhood, near the corner of calles Michoacán and Prados de Violetas in Juarez, according to La Polaka.

Also on Saturday, an unidentified victim was pursued and shot to death in downtown Juarez near the corner of calles Manuel Cardona and Tlaxcala streets.

According to the Mexican news daily El Diario de Chihuahua, one unidentified man was shot to death inside his residence in Horizontes del Sur subdivision, on Calle Arquitecto Manuel Tulsa Oriente early Saturday morning.

Saturday afternoon, two unidentified men were found shot to death in a vehicle on a highway leading to Ciudad Cuauhtémoc, according to a news account featured on the website of El Diario de Chihuahua.
Posted by: badanov || 02/14/2021 00:30 || Comments || Link || E-Mail|| [6574 views] Top|| File under: Narcos
Caucasus/Russia/Central Asia
Islamic State cell exposed outside Kyiv (Photo, video)
[Unian.info] During raids, security operatives seized a batch of explosives, grenade launchers, cash foreign currency, bank cards, and ledgers with records of financial transfers to Syria.

The SBU Security Service of Ukraine has exposed an alleged branch of the Islamic State (IS) international terrorist organization operating in Kyiv region.

The branch leader is wanted by one of the Eastern European countries for participating in Syria hostilities, as reported by the SBU press center.

In 2019, using forged documents, he arrived in Ukraine where he set up a group whose members were all foreign nationals

"The operatives found that the group had been engaged in forging Ukraine and Russia passports and legalize in the country migrants from the Middle East and Central Asia. The investigation believes some of them are active IS members," the SBU said.

As tasked by the leaders of the international terrorist organization, they were supposed to "lay low" in Ukraine to evade being brought to responsibility for the crimes committed, the SBU added. The suspects had also been distributing extremist literature among potential supporters.

As part of the intercepted correspondence, the culprits "discussed returning to Syria to take part in hostilities," the report says.
A high-ranking Islamic State official, a Georgian national named Cezar Tokhosashvili who styled himself as "Al Bar Shishani" after joining ISIS, was arrested by the SBU in November 2019 in a joint operation with American and Georgian intelligence agencies. U.S. officials referred to Tokhosashvili as the Islamic State's "minister of war." Like the unnamed ISIS cell leader arrested on Thursday, he entered Ukraine with a false passport and was living in a home near Kyiv at the time of his arrest.

Posted by: Gralet Jomort6809 || 02/14/2021 00:00 || Comments || Link || E-Mail|| [6518 views] Top|| File under: Islamic State
Europe
Europe migrant colonist roundup: One from column A, two from column B edition
It's so nice to have a slow week on the Moslem colonist front.

Germany: Homeless people suffer deadliest winter in years
[DW] A woman has given birth in freezing temperatures as homeless people in Germany have to choose between running the risk of Covid-19 infection in a shelter or freezing temperatures outside.


Many of the homeless are migrants, either whose asylum application was rejected, leaving them without refugee housing, or who never bothered to apply. By allowing this, Germany is making itself considerably less attractive as a migration destination.

At least 20 homeless people in Germany have died this winter amid particularly low temperatures and heavy snowfalls the homeless charity BAG Wohnungslosenhilfe reported on Friday.

The numbers continued to climb as many parts of the country experienced negative temperatures in the double digits. The number of deaths was the highest recorded since the winter of 1996 - 1997 when 25 homeless people died, the local newspaper Berliner Morgenpost reported.

EU Commissioner: Fewer Than One Third of Bogus Asylum Seekers Go Back Voluntarily
[Breitbart] European Commissioner for Migration Ylva Johansson admitted that just a third of bogus, rejected asylum seekers return to their home countries — and less than a third go voluntarily.


The whole point of being a colonist is to colonize. And the whole point of colonies is that the natives have no say.

The report revealed that in 2020, despite the Wuhan virus pandemic and travel restrictions implemented by many countries, a total of 110,000 immigrants entered the European Union illegally.

While Greece saw a dramatic decline in asylum seekers in 2020, Italy saw a steady flow of migrants under the post-Salvini government, particularly to the island of Lampedusa in the summer months.

Spain, specifically the Canary Islands off the west coast of Africa, saw the largest increase last year, with the islands seeing a record 8,000 migrants land illegally in November alone.

Last year, Greece began offering asylum seekers on overwhelmed islands in the Aegean 2,000 euros to return to their own countries. Weeks later, around 130 migrants accepted the offer and boarded flights back to Iraq.

Man Sentenced for Blackmailing Minors for Sex in Paris Suburbs
[Breitbart] A 22-year-old man in the Paris no-go suburbs of Seine-Saint-Denis was sentenced to four years in prison after blackmailing underage girls for sex on social media.

According to a report from the news website Actu, the man had blackmailed his victims, most of whom were underage and Muslim,


...green on green, but that doesn't make it ok...

on the social media app Snapchat. He had threatened to post compromising photographs on pornographic websites unless the young victims gave him more explicit photographs and videos or sexual favours.

The 22-year-old, who worked as an insurance salesman, was arrested in December after demanding a 17-year-old Muslim girl meet him for sex at a Seine-Saint-Denis railway station after threatening to send photographs of the girl to her family.

Investigations revealed that the man had at least a dozen similar conversations on Snapchat with other victims, with the lawyer for the 17-year-old stating that the man knew "very well how to blackmail them".

Last month, a similar case took place in Sweden but involved two men, both Afghan migrants, who were accused of filming sex acts with minors and blackmailing their victims with the footage. Police were tipped off after some of the videos were spread on social media, leading to the Afghans' arrests. Prosecutor Andreas Lennartsson stated that the crimes went on for an extended period and involved girls as young as 13.

Former Belgian Pro-Sharia Islam Party Candidate Sentenced over Death Threats
[Breitbart] A former municipal elections candidate in Belgium who stood for the pro-sharia Islam party has been sentenced after a court found him guilty of making death threats.

Philippe Latteur had dropped out of the 2018 race in Woluwe-Saint-Lambert because he could not acquire enough signatures to get on the ballot. Several other candidates had reported Latteur had threatened them, and police charged him with writing threats, cyber-harassment, and carrying a prohibited weapon.

On Monday, the Brussels Criminal Court handed down a judgement of 240 hours of community service, a 4,000 euro fine, and a ten-year ban on political activity, broadcaster RTBF reports. Should the 54-year-old fail to complete his community service, he could be imprisoned for one year.

The conviction is not the first for the pro-sharia Belgian Islamist party in recent years. In 2019, party cofounder Redouane Ahrouch was convicted for discrimination following a television appearance in 2018. Ahrouch had also been fired from his job as a bus driver in 2018 after making a statement endorsing Belgium becoming an Islamic state.
Posted by: trailing wife || 02/14/2021 01:46 || Comments || Link || E-Mail|| [6585 views] Top|| File under: Devout Moslems
Fifth Column
Violent BLM protest in NYC leaves two NYPD cops injured, 11 arrested
[NYPost] Police arrested 11 people — one who allegedly bit a cop's leg — when an anti-cop protest turned violent mostly peaceful in Manhattan, authorities said Saturday.

About 100 people converged on Midtown for Friday night's "Defund the Police" demonstration organized by Black Lives Matter, cops said.

Six women and four men were charged with disorderly conduct, obstructing governmental administration, unlawful assembly and assault, an NYPD spokeswoman said. The 10 were given desk appearance tickets and released, the spokeswoman said.

Angel Rivera, 19, of Manhattan, was arrested for kicking one officer in the foot and biting another officer on his thigh during the 9:15 p.m. fracas, the spokeswoman said.

Rivera was charged with two counts of assault on a police officer, two counts of assault, one count of resisting arrest, obstructing governmental justice and unlawful possession of a noxious matter.

At least some of those taken into custody were accused of attacking Daily News photographer Sam Costanza at Sixth Avenue and 54th Street — in the mistaken belief that he was a cop, law-enforcement sources told The Post.

Costanza was surrounded and struck after one of the marchers recognized him from a previous BLM protest outside the NYPD's Sixth Precinct station house in Greenwich Village last year, according to the sources.

The agitated protester began yelling, "He's a cop!"

About a dozen people surrounded the lensman, shoving him and beating him with their fists and other objects, the sources said.

The NYPD confirmed the attack, telling The Post "a member of the media" was assaulted.

Costanza, who suffered a bloody nose but was not otherwise seriously injured and declined medical attention, police said.

'F**k 12' anti-police protest took place in Midtown Manhattan on Friday night


Peaceful demonstration turned violent after cops allegedly arrested one protester on Sixth Avenue


Officials say 11 people were arrested overall and two police officers were left with injuries


A photographer for the New York Daily News was reportedly left with a broken nose after being 'jumped by 10 to 15 protesters'


The activists allegedly mistook the photojournalist for a police officer
Posted by: trailing wife || 02/14/2021 00:00 || Comments || Link || E-Mail|| [6540 views] Top|| File under: Antifa/BLM
Iraq
Turkish bombardment of Duhok province intensifying
ERBIL, Kurdistan Region — Turkey's airstrikes on parts of the Kurdistan Region's Duhok province as part of its ongoing operation in the area are growing ever more frequent, local sources told Rudaw on Saturday.

The strikes "have caused material damage, and the sound of planes can constantly be heard in the skies over Deralok and Chamanke sub-districts," a local source told Rudaw's Nasir Ali, speaking anonymously for fear of repercussion.

Airstrikes at the foot of Gara Mountain have been increasing in frequency since last night, the source said, and four helicopters had been circling the area, home to "strategic PKK hideouts and positions."



More at the link
Posted by: badanov || 02/14/2021 00:13 || Comments || Link || E-Mail|| [6539 views] Top|| File under: Sublime Porte
Syria-Lebanon-Iran
Mysterious Jewish Orbiting Weapon Knocked Out Syrian Army Battle Tank In Southern IDLIB
[South Front] On February 12, a mysterious weapon knocked out a battle tank of the Syrian Arab Army (SAA) in the southern Idlib countryside.

The battle tank blew up in the early morning hours after being hit with an unknown object. The battle tank was situated south of the government-held town of Ma`arat al-Nu`man, way behind the frontline.

Opposition sources reported the incident, with some claiming that the battle tank was hit with an artillery round fired by Greater Idlib militants.

However, this high-level of accuracy is nearly impossible to achieve with unguided artillery rounds. The battle tank was also situated beyond the militants' line of sight.

The battle tank may have been targeted by one of the Turkish combat drones which operate over Greater Idlib on a regular basis. Another possibility is that the battle tank was struck with a laser-guided artillery shell or rocket, after being illuminated by a Turkish drone.

Last year, Turkey's ROKETSA revealed its TRLG-230 laser-guided rocket system. The system was successfully deployed against Armenian forces during the 2020 Nagorno-Karabakh war. The Syrian battle tank may have been struck with the TRLG-230 or a similar system.
Posted by: Besoeker || 02/14/2021 07:55 || Comments || Link || E-Mail|| [6595 views] Top|| File under: Govt of Syria
Turkish-backed forces fight one another in northwestern Syria
[AlMasdar] Two Ottoman Turkish-backed

bully boy

groups clashed in northwestern Syria this weekend, causing a new wave of violence in the western countryside of the Aleppo Governorate.

According to local reports from the Aleppo Governorate, the

festivities

broke out between Jabhat al-Shamiya (Levant Front) and Jaish al-Islam

...Liwa al-Islam (Brigade of Islam) was established by Zahran Alloush, the son of Saudi-based religious scholar Abdullah Mohammed Alloush, after Syrian authorities released him from prison in mid-2011 where he had been serving time for his Salafist activism. The group claimed responsibility for carrying out the July 2012 Damascus bombing that killed Defense Minister Dawoud Rajiha, Deputy Defense Minister Asef Shawkat, and Assistant Vice President Hassan Turkmani. It was a driving force behind actions in the Damascus region. It cooperated and conducted joint operations with al-Nusra. In Sptember 2013 Saudi Arabia engineered Liwa al-Islam's merger with fifty other more or less Salafist groups as a counterweight to al-Nusra, which the Learned Elders of Islam considered was growing too powereful...
(Army of Islam) in the Afrin region, resulting in a heavy exchange of gunfire in a number of neighborhoods.

The reports said the conflict between the two large

bully boy

factions occurred over the control of some residential buildings inside the Afrin region of the Aleppo Governorate.

Furthermore, a local from Afrin told RT Arabic on Saturday: "The reason for these

festivities

between the Ottoman Turkish-backed factions is due to their difference over the sharing of the properties of the city's original residents."


Thieves falling out over distribution of loot? How sordid.

He added, "Members of Jabhat al-Shamiya confiscated the money from a number of Jaish al-Islam elements coming from Libya, and after that,

festivities

erupted. "


Well sure. One group suffered the tortures of the damned at the hands of the 'orrid Ottoman, while the other group didn't get paid. So naturally sleeves are rolled up in preparation for slitting throats.

Local Syrian activists also confirmed that two members of Jaish al-Islam were killed and about 12 others were

maimed

as a result of Jabhat al-Shamiya's attacks on the former's headquarters in the city center.
Posted by: trailing wife || 02/14/2021 00:00 || Comments || Link || E-Mail|| [6604 views] Top|| File under: Ottoman Proxies
Who's in the News
40
[untagged]
4
Taliban
3
Devout Moslems
3
Houthis
3
Sublime Porte
2
Commies
1
Human Trafficking
1
Islamic Defenders Front
1
Islamic State
1
Jaish-e-Mohammad
1
Narcos
1
Ottoman Proxies
1
Antifa/BLM
1
Govt of Iran
1
Govt of Syria
1
Hezbollah
Bookmark
E-Mail Me
The Classics
The O Club
Rantburg Store
The Bloids
The Never-ending Story
Thugburg
Gulf War I
The Way We Were
Bio
Merry-Go-Blog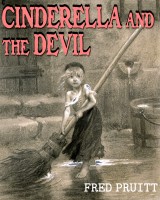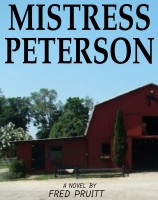 On Sale now!


A multi-volume chronology and reference guide set detailing three years of the Mexican Drug War between 2010 and 2012.

Rantburg.com and borderlandbeat.com correspondent and author Chris Covert presents his first non-fiction work detailing the drug and gang related violence in Mexico.

Chris gives us Mexican press dispatches of drug and gang war violence over three years, presented in a multi volume set intended to chronicle the death, violence and mayhem which has dominated Mexico for six years.
Click here for more information


Meet the Mods
In no particular order...


Steve White
Seafarious
Pappy
lotp
Scooter McGruder
john frum
tu3031
badanov
sherry
ryuge
GolfBravoUSMC
Bright Pebbles
trailing wife
Gloria
Fred
Besoeker
Glenmore
Frank G
3dc
Skidmark
Alaska Paul



Better than the average link...



Rantburg was assembled from recycled algorithms in the United States of America. No trees were destroyed in the production of this weblog. We did hurt some, though. Sorry.
34.229.63.215

Help keep the Burg running! Paypal: