Africa Horn
Goverment Troops Take Over Lower Shabelle Region
[Shabelle] the government of republic of Somalia has now taken over a village which is situated in lower shabelle. Namely Mubaarak and Janaale village. The district police boss visited the area to congratulate the forces for their hard work.

Mubaarak falls under northern part of Awdhigley in the region of lower shabelle and janaale falls under east side of Qoryoole.

Fear increased in lower shabelle especially qoryoole and General Abdulilah Osman Agey said that we are in front line to fight and eradicate this fear out of their citizen.

The resident of Qoryoole who spoke with shabelle radio said that some of Al shabab members have left the town while others are still in the city with low profile recognition and the government are trying their best to make all end meet so that there citizen will fill free.

Posted by: Fred || 02/15/2013 00:00 || Comments || Link || E-Mail|| [10796 views] Top|| File under: al-Shabaab
Arabia
Gunmen Attack Security, Military Installations in Central Yemen
[Yemen Post] Gunmen attacked on Wednesday the headquarters of the political security and a military camp in Dhamar province in central Yemen but there have been o reports of damage and casualties, state media reported quoting local officials.

"Two

gunnies

, who were onboard a

cycle of violence

, threw a bomb at the political security building at night and another attacker threw another bomb at the gate of the Qeshla military camp in the morning," the local security officials were quoted as saying. There were no casualties and investigations have been launched into the two incidents, the sources added.

Almasdar Online, however, reported that three

gunnies

detonated a bomb at night at the political security building and quoted local sources as saying that they saw ambulances and other vehicles rushing to the

kaboom

site.

Yemen has been experiencing alarming security disorder amid sporadic battles with Al-Qaeda

faceless myrmidons

in central and southern parts and persistent political unrest as the country is gearing up for a comprehensive national dialogue.

The country has the most dangerous

gang

s in the region: Al-Qaeda in the Arabian Peninsula QAP, the most dangerous branch of the global Qaeda network, and the Shiite Houthi
...a Zaidi Shia insurgent group operating in Yemen. They have also been referred to as the Believing Youth. Hussein Badreddin al-Houthi is said to be the spiritual leader of the group and most of the military leaders are his relatives. The Yemeni government has accused the Houthis of having ties to the Iranian government, which wouldn't suprise most of us. The group has managed to gain control over all of Saada Governorate and parts of Amran, Al Jawf and Hajjah Governorates. Its slogan is "God is Great,

Death to America™

", Death to Israel, a curse on the Jews" ...
Group which is receiving Iranian support.

AQAP has been involved in deadly attacks against security and military commanders, personnel, installations and other targets since the army drove all

faceless myrmidons

out of their strongholds in Abyan
...a governorate of Yemen. The region was a base to the Aden-Abyan Islamic Army terrorist group until it dropped the name and joined al-Qaeda. Its capital is Zinjibar. In March 2011, al-Qaeda in the Arabian Peninsula declared the governate an Islamic Emirate after seizing control of the region. The New York Times fastidiously reported that those in control, while Islamic hard boyz, are not in fact al-Qaeda, but something else that looks, tastes, smells, and acts the same. Yemeni government forces launched an effort to re-establish control of the region when President-for-Life Saleh was tossed and the carnage continues...
and Shabwa provinces.

Also, there are armed

rustics

who control some areas where the state is unable to impose the rule of law and increasing arms smuggling adds to all problems threatening Yemen's stability.


Posted by: Fred || 02/15/2013 00:00 || Comments || Link || E-Mail|| [10795 views] Top|| File under: al-Qaeda in Arabia
Explosions Target Political Security Office, Governor's Residence in Yemen
[Yemen Post] Unknown

gunnies

detonated two bombs at the political security building and governor's residence in Yemen's Baidha province on Thursday, a day after two

kaboom

s hit the political security office and a military camp in Dhamar province, local security sources said by telephone.

One of the bombs was thrown at the gate of governor Al-Dhahiry Al-Shaday and several adjacent homes were damaged, the sources said, adding that the second bomb

exploded

at the political security office at dawn. There have been no reports of casualties from both attacks.

The Yemeni army has recently launched an offensive against Al-Qaeda in Baidha that was ceased under a tribal mediation by elders who told the government they can convince the Islamic fascisti to leave the Rada city. The army is also seeking to release three Europeans who were kidnapped in Sanaa in December and handed to Al-Qaeda in Baidha.

Lately, leader of the Rada Islamic fascisti visited the capital Sanaa and met with

bigwig

s on the battles and the release of the two Finns and Austrian.

The outcomes of the talks have not been announced.

However,


a person who gets all wrapped up in himself makes a mighty small package...


unconfirmed reports have emerged that President Abdrabu Mansour Hadi had told the leader Abdul Ra'ouf Al-Dhahab that he and his relatives with links with Al-Qaeda should surrender to the authorities and release the three Europeans in exchange for stopping the fight against the

beturbanned goon

s.


Posted by: Fred || 02/15/2013 00:00 || Comments || Link || E-Mail|| [10795 views] Top|| File under: al-Qaeda in Arabia
Youth Killed in Clashes on Bahrain Uprising Anniversary
[An Nahar] A teenager was

rubbed out

near Bahrain's capital on Thursday as

festivities

erupted when hundreds

erupted into the streets

to mark the second anniversary of a Shiite-led uprising against the kingdom's Sunni rulers.

The demonstrations, staged early morning in Shiite-populated villages across the Gulf archipelago, turned violent when police fired shotguns and tear gas to disperse the crowds, wounding several people, witnesses said.

Protesters, chanting "Down Hamad" in reference to the king, responded by hurling petrol bombs at the security forces, they said, and a 16-year-old boy was shot and killed during the confrontation, according to the opposition.

On the eve of the anniversary, the opposition held a new round of reconciliation talks with the government and its supporters, although there was still no sign of a breakthrough.

The opposition identified the slain teenager as Hussein al-Jaziri, saying he had been killed in the Shiite-populated village of Daih near the capital Manama.

Jaziri was "

maimed

by a shotgun that regime forces fired... He was severely

maimed

in his stomach and died at the hospital," said al-Wefaq, the main Shiite opposition bloc.

The interior ministry said that "a

maimed

person who was brought to al-Salmaniya hospital was pronounced dead."

Opposition groups had called for strikes and nationwide protests on Thursday and Friday to mark the Arab Spring-inspired uprising that began on February 14, 2011 and was crushed by the security forces about a month later.

Public security chief Major-General Tariq al-Hassan had warned late on Wednesday that "those who engage in any type of illegal behavior will be dealt with swiftly".

But demonstrations took off in the villages of Barbar, Bilad al-Qadim, and Sitra where protesters waving Bahraini flags chanted: "The people want to overthrow the regime".

Posted by: Fred || 02/15/2013 00:00 || Comments || Link || E-Mail|| [10798 views] Top|| File under: Arab Spring
Bangladesh
Two Die after Bangladesh War Crimes Protest
[An Nahar] Two people died on Thursday after suffering injuries in violent

festivities

between police and Islamists earlier in the week during protests over war crimes trials in Bangladesh.

The demonstrators have been demanding a halt to the trials of opposition Jamaat-e-Islami
...The Islamic Society, founded in 1941 in Lahore by Maulana Sayyid Abul Ala Maududi, aka The Great Apostosizer. The Jamaat opposed the independence of Bangladesh but has operated an independent branch there since 1975. It maintains close ties with international Mohammedan groups such as the Moslem Brotherhood. the Taliban, and al-Qaeda. The Jamaat's objectives are the establishment of a pure Islamic state, governed by Sharia law. It is distinguished by its xenophobia, and its opposition to Westernization, capitalism, socialism, secularism, and liberalist social mores...
party leaders for crimes including genocide and rape they are alleged to have committed during the 1971 war of independence against Pakistain.

Nine people have now died of political violence including Jamaat supporters, some of whom were

rubbed out

, since the Islamists launched the protests last month.

Police said a lift operator of a state bank succumbed to head injuries after he was beaten by supporters of Jamaat on Wednesday as

festivities

erupted between police and Islamists in Dhaka's main commercial area.

A village guard who was gravely injured on Tuesday in another violent protest that broke out near the southeastern port city of Chittagong also died of his wounds on Thursday afternoon, police said.

"He was attacked by Shibir (student wing of Jamaat) activists," Rabiul Islam, Chittagong special branch police chief, told AFP.

The entire leadership of Jamaat including its chief and deputy chief and two

bigwig

s of the main opposition Bangladesh Nationalist Party have been tried by a war crimes tribunal set up by the country's secular government.

A senior Jamaat leader was sentenced to life imprisonment last week for mass murder.

The government says the trials are needed to heal the wounds of the nine-month war in which it says three million people were killed, many by pro-Pak militia whose members allegedly included Jamaat officials.

Posted by: Fred || 02/15/2013 00:00 || Comments || Link || E-Mail|| [10795 views] Top|| File under: Jamaat-e-Islami
China-Japan-Koreas
Norks to test two more nukes in 2013
North Korea has told its key ally, China, that it is prepared to stage one or even two more nuclear tests this year in an effort to force the United States into diplomatic talks, said a source with direct knowledge of the message.

Further tests could also be accompanied this year by another rocket launch, said the source, who has direct access to the top levels of government in both Beijing and Pyongyang.

"It's all ready. A fourth and fifth nuclear test and a rocket launch could be conducted soon, possibly this year," the source said, adding that the fourth nuclear test would be much larger than the third, at an equivalent of 10 kilotons of TNT.

The tests will be undertaken, the source said, unless Washington holds talks with North Korea and abandons its policy of what Pyongyang sees as attempts at regime change.


Trust us, we'd love to see regime change in Nork-land, we just have no idea how to go about getting it done without destroying much of South Korea in the process.

North Korea also reiterated its long-standing desire for the United States to sign a final peace agreement with it and establish diplomatic relations, he said. North Korea remains technically at war with both the United States and South Korea after the Korean war ended in 1953 with a truce.


Peace agreement and diplomatic relations are the prelude to the sorts of accommodations the Norks, and their masters the Chinese, want us to make. They then want us off the peninsula, to abandon South Korea as an ally, to neuter Japan, and to give/sell them food, oil and so on. For a small power to do this successfully in that part of the world would be seen as major, major concessions and loss of face on our part. That's exactly what the Chinese want.

In Washington, U.S. State Department spokeswoman Victoria Nuland urged North Korea to "refrain from additional provocative actions that would violate its international obligations" under three different sets of U.N. Security Council resolutions that prohibit nuclear and missile tests.


Keep urging, Vicky, but don't hold your breath...

North Korea "is not going to achieve anything in terms of the health, welfare, safety, future of its own people by these kinds of continued provocative actions. It's just going to lead to more isolation," Nuland told reporters.

North Korea's latest test, its third since 2006, prompted warnings from Washington and others that more sanctions would be imposed on the isolated state. The U.N. Security Council has only just tightened sanctions on Pyongyang after it launched a long-range rocket in December. Pyongyang is banned under U.N. sanctions from developing missile or nuclear technology after its 2006 and 2009 nuclear tests.
North Korea worked to ready its nuclear test site, about 100 km (60 miles) from its border with China, throughout last year, according to commercially available satellite imagery. The images show that it may have already prepared for at least one more test, beyond Tuesday's subterranean explosion.

"Based on satellite imagery that showed there were the same activities in two tunnels, they have one tunnel left after the latest test," said Kune Y. Suh, a nuclear engineering professor at Seoul National University in South Korea.

Analysis of satellite imagery released on Friday by specialist North Korea website 38North showed activity at a rocket site that appeared to indicate it was being prepared for a launch (here).

North Korea has said the test was a reaction to "U.S. hostility" following its December rocket launch. Critics say the rocket launch was aimed at developing technology for an intercontinental ballistic missile.

"(North) Korea is not afraid of (further) sanctions," the source said. "It is confident agricultural and economic reforms will boost grain harvests this year, reducing its food reliance on China."
Posted by: Steve White || 02/15/2013 14:40 || Comments || Link || E-Mail|| [10801 views] Top|| File under:
South Korea unveils missile it says can hit North's leaders
[Egypt Independent] South Korea unveiled a cruise missile on Thursday that it said can hit the office of
North Korea's leaders, trying to address concerns that it is technologically behind its unpredictable rival which this week conducted its third nuclear test.

South Korean officials declined to say the exact range of the missile but said it could hit targets anywhere in North Korea.

The Defence Ministry released video footage of the missiles being launched from destroyers and submarines striking mock targets. The weapon was previewed in April last year and officials said deployment was now complete.

"The cruise missile being unveiled today is a precision-guided weapon that can identify and strike the window of the office of North Korea's leadership," ministry

front man

Kim Min-seok told

news hound

s.

North Korea has forged ahead with long-range missile development, successfully launching a rocket in December that put a satellite into orbit.

The North's ultimate aim, Washington believes, is to design an intercontinental ballistic missile capable of carrying a nuclear warhead that could hit the United States.

North Korea, which accuses the United States and its "puppet," South Korea, of war-mongering on an almost daily basis, is likely to respond angrily to South Korea flexing its muscles.

North Korea, technically still at war with the South after their 1950-53 conflict ended in a truce, not a peace treaty, carried out its third nuclear test on Tuesday, drawing condemnation from around the world including its only major ally China.

The test and the threat of more unspecified actions from Pyongyang have raised tensions on the Korean peninsula as the South prepares to inaugurate a new president on 25 February.

"The situation prevailing on the Korean peninsula at present is so serious that even a slight accidental case may lead to an all-out war which can disturb the whole region," North Korea's official KCNA news agency said.

Posted by: Fred || 02/15/2013 00:00 || Comments || Link || E-Mail|| [10803 views] Top|| File under: Commies
India-Pakistan
Six suicide bombers attack Bannu police station
BANNU: At least one army officer was injured when around six suicide bombers blew themselves up on a police station in Bannu on Thursday, reported Express News.

Security forces imposed a curfew in the area after the incident and started a search operation.

Police also recovered eight Kalashnikovs, 13 hand grenades and one suicide jacket from the attackers.

Around 50 officers were present inside the station when the attack took place, while more officers were called in for the search operation.

Deputy Inspector General of Police (DIG) Bannu Nisar Tanoli confirmed that the area was declared clear after the search operation.
Posted by: tipper || 02/15/2013 02:32 || Comments || Link || E-Mail|| [10798 views] Top|| File under:
Peace volunteer killed, houses torched in Bara
[Dawn] A volunteer of a peace committee was killed and more than a dozen houses were set ablaze by

gun-hung tough guys

in Bara tehsil of Khyber Agency
on Wednesday.

Official sources said that Abdul Khaliq, a peace volunteer belonging to Zaodin tribe, was killed during a clash between security forces and

gun-hung tough guys

in Sheen Qamar area on Wednesday morning. He was killed on the spot when a bullet hit him, they added.

Militants in the area had occupied a bunker but security forces recaptured it after a shootout with them. The shootout claimed the life of the peace volunteer, sources said.

In Barkai area of Storikhel,

gun-hung tough guys

torched the residential compound of a local elder, Malik Almas Khan Storikhel. Sources said that

gun-hung tough guys

set on fire at least 13 houses, built inside the fort-like compound at midnight after overpowering the watchmen.

They said that household items worth millions of rupees were reduced to ashes. Sources said that the family of Malik Almas had long ago vacated their houses owing to threats from

beturbanned goon

s. They had hired few watchmen to guard the compound.

In Kohat, a man was killed when an improvised

bomb

went off in a house in Behzadi Chakarkot area on Tuesday night, police said.

The

kaboom

rocked the entire locality and created panic among the residents of the area. Police said that the device was planted in the house of Katoo Khan. A guest identified as Sajid was killed in the

kaboom

. The bomb disposal squad officials said that at device weighed at least one kilogram.
Posted by: Fred || 02/15/2013 00:00 || Comments || Link || E-Mail|| [10798 views] Top|| File under: Lashkar e-Jhangvi
Suicide attack at Hangu check-post kills seven: police
[Dawn] At least seven people were killed Thursday when a

jacket wallah

rammed an explosive-laden vehicle into a security check-post in Hangu district


... Hangu is famous for its greenery, hills, beauty and water. Most of the people of this area are Bangash & Orakzai Pashtuns. Part of the Bangash are Shia. The Orakzai and the Sunni Bangash are determined to kill them...


of Khyber-Pakhtunkhwa


... formerly NWFP, still Terrorism Central...


province, police officials said.

According to DSP Shaukat Ali Shah, the suicide bomber targeted a security check-post located in Tal area of Hangu manned by both normal and paramilitary personnel.

Shah confirmed seven, including three Frontier Constabulary (FC) personnel, were killed. The dead also included four civilians, including two women, while eight others

were maimed

.

Security personnel cordoned off the area and the injured were shifted to a nearby hospital.

Nearby buildings were also reported to be damaged by the high-intensity blast which, eyewitnesses said, had left a crater in the ground.

Posted by: Fred || 02/15/2013 00:00 || Comments || Link || E-Mail|| [10799 views] Top|| File under: TTP
Trader among four shot dead in Karachi
[Dawn] Four people were

rubbed out

in different localities of the city on Wednesday, police said.

They said that a trader was

rubbed out

and another

maimed

in an armed attack inside the wholesale fruit and vegetable market, better known as New Sabzi Mandi, off the Superhighway.

Two men riding a

cycle of violence

entered the market, opened fire on two vegetable traders, Tai Jan and Abdul Hameed, and escaped.

The

maimed

were taken to the Abbasi Shaheed Hospital where Tai Jan, 38, was declared dead, while the second victim was admitted for treatment.

Sohrab Goth DSP Qamar Ahmed said that

the dear departed

originally hailed from Swat


...a valley and an administrative district in the Khyber Pakhtunkhwa Province of Pakistain, located 99 mi from Islamabad. It is inhabited mostly by Pashto speakers. The place has gone steadily downhill since the days when Babe Ruth was the Sultan of Swat...


and it appeared that he was targeted due to some personal enmity.

Following the incident, traders came outside the market and blocked traffic on the main Superhighway in protest against the killing. However,


if you can't be a good example, then you'll just have to be a horrible warning...


after negotiations with the police they dispersed peacefully.

The president of the fruit and vegetable market, Haji Shahjahan, alleged that a Rangers van was parked at the market, but despite hearing gunshots the Rangers did not intervene.

Trader killed in 'sectarian' attack
The owner of a wholesale commodity shop was

rubbed out

in Gulistan-e-Jauhar on Wednesday evening.

Police said that assailants entered the shop in Gulistan-e-Jauhar's Block-17 near the City Bakery, fired at its owner Anwar Abbas and fled. The victim was rushed to a nearby private hospital where he died. He suffered two bullet wounds in the head and chest, the police said.

The police suspected that the killing might have driven by a sectarian motive.

Tension gripped the locality following the killing.

Two found

rubbed out

in old city area
The body of a young man was found in the old city area on Wednesday.

Police said that unknown men threw out the body from a moving rickshaw in the Bihar Colony within the remit of the Chakiwara

cop shoppe

and fled.

The body was taken to the Civil Hospital where the victim was identified as Mohammad Noman, 28. He had been shot in the head.

The police said that the victim used to hang out with some Lyari


...one of the eighteen constituent towns of the city of Karachi. It is the smallest town by area in the city but also the most densely populated. Lyari has few schools, substandard hospitals, a poor water system, limited infrastructure, and broken roads. It is a stronghold of ruling Pakistan Peoples Party. Ubiquitous gang activity and a thriving narcotics industry make Lyari one of the most disturbed places in Karachi, which is really saying a lot....


gangsters and he might have killed on suspicion of being a police informer.

Meanwhile,


...back at the Esquimeau village our hero was receiving a quick lesson in aeronautics......


the body of another man, identified as Muhammad Anwar, 24, was found in a garbage dump near a park in the Kharadar area.

The police shifted the body to Civil Hospital Bloody Karachi


...formerly the capital of Pakistain, now merely its most important port and financial center. It is among the largest cities in the world, with a population of 18 million, most of whom hate each other and many of whom are armed and dangerous...


for a post-mortem examination.

The victim sustained multiple bullet wounds. He was a resident of Kharadar.

Woman killed
The body of a young woman, bearing severe torture marks, was found in her house in Qasba Colony within the remit of the Pirabad

cop shoppe

on Wednesday.

Police said that she was identified as Salma, 25, wife of Abdul Ghaffar.

The body was shifted to the Abbasi Shaheed Hospital for a post-mortem examination to know the cause of her death.

The police said that they were looking for her husband who was missing.

Posted by: Fred || 02/15/2013 00:00 || Comments || Link || E-Mail|| [10795 views] Top|| File under:
Israel-Palestine-Jordan
IDF Shoots Palestinian Crowd Near Gaza Border Fence
[Ynet] IDF soldiers fired at Paleostinians crowding near the

Gazoo

border fence in the southern Strip after they did not heed their calls to disperse. According to the IDF, one Paleostinian was fired upon after attempting to sabotage the fence.

According to Paleostinian sources, two men

were maimed

; one suffered a moderate to serious chest injury, the other a moderate injury to his hand.


Lather, rise, repeat... until they find a new game to play.
Posted by: trailing wife || 02/15/2013 00:00 || Comments || Link || E-Mail|| [10795 views] Top|| File under:
Israel Convicts Hamas Members of 'Terror Membership'
[An Nahar] An Israeli court on Thursday found two senior Hamas members who had taken refugee in Red Cross east Jerusalem offices guilty of "membership of a terror organization" and staying in Israel without permits.

Former Palestinian minister for Jerusalem affairs Khaled Abu Arafeh and Hamas MP Mohammed Totah had barricaded themselves in the International Committee of the Red Cross offices on July 1, 2010, but were arrested on January 23, 2012.

The ICRC compound is in the Sheikh Jarrah neighborhood of occupied east Jerusalem.

According to police, the two men both had their Israeli ID cards revoked 18 months before their arrest, meaning they were not legally entitled to be in the city.

The Thursday ruling at the Jerusalem district court, provided to Agence France Presse, was part of a plea bargain the two reached with the prosecution.

Sentencing is due to begin on February 26.

Posted by: Fred || 02/15/2013 00:00 || Comments || Link || E-Mail|| [10798 views] Top|| File under: Hamas
Trial of Al-Qaeda plot suspects begins in Jordan
[Egypt Independent] Eleven men went on trial on Thursday in a Jordanian military court accused of plotting to carry out

suicide kaboom

s in the capital, including on shopping malls and the US Embassy, judicial sources said.

The Jordanian defendants, all suspected supporters of Al-Qaeda, pleaded not guilty


"Wudn't me."


to charges of "possession of explosives and plotting to undertake terror attacks and infiltration across borders," the sources said.

The prosecution said the cell had targeted major shopping malls in the capital and was planning a bombing campaign in the capital's affluent Abdoun neighborhood, where many foreign embassies are located.

The indictment said the group planned to attack the embassy with mortar rounds and then blast its way inside with suicide bombs, but gave no further details.

Security officials initially said when they announced they foiled the plot in October that the members of the

bad boy

group had spent some time in Syria, without saying when they had returned to Jordan.

Jordanian authorities have incarcerated
... anything you say can and will be used against you, whether you say it or not...
scores of hardline Islamists in recent months along its northern border with Syria as they were about to cross the frontier to join jihadist groups fighting to overthrow Syrian
Hereditary President-for-Life Bashir Pencilneck al-Assad


Supressor of the Damascenes...


Jordan regularly arrests Islamist suspects and puts them on trial in military courts that human rights


...which are often intentionally defined so widely as to be meaningless...


groups say are illegal and lack proper legal safeguards. Many civil society groups say many of the Islamist cases are politically motivated.

In 2005, Al-Qaeda

grabbed credit

for three

suicide kaboom

s that

destroyed

luxury hotels in Jordan's capital, killing dozens of people.

Posted by: Fred || 02/15/2013 00:00 || Comments || Link || E-Mail|| [10798 views] Top|| File under: al-Qaeda
Southeast Asia
Malaysia in standoff with suspected Philippine terrorists
Malaysian security forces have surrounded dozens of suspected Philippine terrorists militants in a remote area.

Malaysian Home Minister Hishammuddin Hussein said about 80 to 100 gunmen have been cornered in the state of Sabah on Borneo island. He said security forces were negotiating with the men near the small coastal town of Lahad Datu. Hishammuddin said, "We know the situation is still under control. I confirm that no Malaysian citizens, to my knowledge, are being held hostage or for ransom. Security forces are still in control and negotiating with them, some of whom are armed."

He declined to confirm that the gunmen were from the adjacent southern Philippines. But asked whether authorities were involved in negotiations, Hishammuddin said, "Of course they will have to be involved in the operations."

Earlier Thursday, Prime Minister Najib Razak said, "We have surrounded the area and our police and armed forces have the ability to handle the matter." A tight security ring including army and naval forces has been thrown around the "heavily armed" group.

A statement by National police chief Ismail Omar Wednesday had said the men had surrendered when ordered and the situation was defused. The government has not yet explained the about-face.

A Philippine military official said that Manila did not rule out the possibility that the men could be members of the Abu Sayyaf. Philippine southern command military chief Lieutenant General Rey Ardo said, "We have received similar reports but we cannot confirm, nor rule out, whether they are members of the ASG (Abu Sayyaf group). Other lawless elements as well as (Filipino) pirates are also known to stray into Malaysian waters."
Posted by: ryuge || 02/15/2013 00:46 || Comments || Link || E-Mail|| [10798 views] Top|| File under:
Four suspects from rebel raid nabbed in southern Thailand
Security officials arrested four men thought to be involved in the failed terrorist militant attack on a marine base in Narathiwat province Thursday. The arrest came amid warnings that the death of 16 terrorists insurgents killed in the bungled attack would encourage younger Muslims to join the rebel ranks.

Three of the suspects were nabbed while traveling in a pickup truck in Rueso district after police noticed bloodstains on the vehicle's left door. The men were identified as Fader Jaema, Aleeya Latae, and Muhammad Ghadafi Jaena. Another man was arrested while receiving treatment for a bullet wound at the hospital.

Officials are investigating whether they helped other terrorists militants escape after the marine base attack.

Sixteen of about 50 armed terrorists insurgents wearing military uniforms were gunned down in a bloodbath when they tried to storm the base early on Wednesday morning but were surprised by a counter-attack by the marines.

Experts on the far South voiced concern Thursday the Muslim terrorists militants could stir up more violence in reprisals for the deaths of their colleagues.

Oh goody! Concern trolls!

Political scientist Panitan Wattanayagorn, of Chulalongkorn University, said the militant assault was a dangerous sign terrorists rebels have growing confidence and courage to confront state authorities. He said the attack was a well-coordinated effort and that the government must proceed with caution when dealing with terrorists insurgents.

Thanks for your profound analysis, Professor Obvious.

The terrorists militants are expected to seek new recruits to energize the separatist insurgency. The fresh recruits will be led to believe that they will become heroes by following in the footsteps of the 16 dead terrorists militants.

He did not believe the terrorists militants would carry out major revenge attacks anytime soon. The Runda Kumpulan Kecil (RKK) insurgent group may now realize that they have to resort to former tactics such as killing officials in higher positions or kidnapping people for ransom.

The terrorists militants might renew their campaign of violence again during Songkran when state officials lower their guard and get into the festive mood, he said. He said if the terrorists militants had succeeded in their attack on the marine base, this would have had a serious psychological impact on other marine units and local residents.

Sunai Phasuk, a Human Rights Watch researcher, said the death of Maroso Chantrawadee, a terrorist militant leader among the 16 terrorists militants killed during the raid on the marine base, could discourage terrorist militant attacks in the area for some time. Previously, several other terrorists militants were also arrested and some killed. But he warned that terrorist militant violence could escalate in other areas.

Srisomphop Jitpiromsri, a lecturer at Prince of Songkla University, Pattani campus, said the dead terrorists militants have become heroes in the eyes of insurgent sympathisers and their deaths could draw even more sympathy.

A source said the shooting of Narathiwat teacher Chonlathee Charoencho in his school last month was seen as a mistake by the terrorists insurgents. The teacher was popular among local people and his killing prompted them to come forward to give information to state authorities, he said.

Meanwhile, funeral rites held for the dead 16 terrorists militants in Narathiwat's Bacho district were attended by many local villagers, a source who attended the ceremony said.

Many villagers lining the route to a local kubor (Muslim cemetery) carried and passed the coffins along to the burial ground. Villagers chanted prayers in honor of the dead terrorists rebels who were praised as "martyrs" throughout the rite, the source said.

Meanwhile, six soldiers were slightly wounded when a roadside bomb exploded in Narathiwat's Si Sakhon district Thursday morning. The blast was believed to be in revenge for the deaths of the 16 terrorists militants.
Posted by: ryuge || 02/15/2013 00:17 || Comments || Link || E-Mail|| [10799 views] Top|| File under: Thai Insurgency
Churches Attacked with Petrol Bombs in Indonesia
[An Nahar] Attackers threw petrol bombs at three churches in central Indonesia Thursday, in the latest assault on religious minorities in the world's biggest

Moslem

-populated nation.

Police in the south of Sulawesi island reported three consecutive attacks between one and four in the morning, national police

front man

Agus Riyanto told

news hound

s.

"As we understand, the attackers threw water bottles filled with flammable materials at the churches," he said, adding that the door of the first church caught fire.

Witnesses managed to put out the flames and the churches were only slightly damaged. No one was hurt, Riyanto said.

Attackers hurled petrol bombs at two other churches over the weekend in Sulawesi.

Parts of the island had a decades-long history of sectarian violence between

Moslem

s and Christians, with thousands killed or displaced, before a 2001 peace agreement.

Two weeks ago a minister in the west of the country's main island of Java was placed in durance vile
Drop the gat, Rocky, or you're a dead 'un!
for three months for holding services at his Pentecostal church. Authorities claimed the church did not have a permit to conduct religious activities there.

In Bekasi city near Jakarta, authorities Thursday sealed a mosque where followers of the Islamic Ahmadiyah sect worship and announced a mayoral decree banning all Ahmadiyah activities in the city.

"We want to remind the (Ahmadiyah) community they cannot worship here," said Asep Syarif Hidayat, head of the Bekasi National Unity, Politics and Social Protection Agency.

Followers of Ahmadiyah do not believe Mohammed was the last prophet and are regarded as heretics by conservative

Moslem

s.

Several regulations have banned them from proselytizing in Indonesia, but the Bekasi decree is the first to place a blanket ban on all the sect's activities.

Posted by: Fred || 02/15/2013 00:00 || Comments || Link || E-Mail|| [10798 views] Top|| File under:
Syria-Lebanon-Iran
Rebels capture airport near Aleppo, seize Syrian MiG fighter-jets
NICOSIA — For the first time, Sunni rebels have captured Syrian Air Force fighter-jets.

The Syrian Observatory for Human Rights said rebels seized a military airport in the northern province of Aleppo. In a statement on Feb. 12, the London-based opposition group said the rebels also captured MiG fighter-jets stations at the airport in Jarrah."The rebels seized dozens of fighter-jets, most of them MiG-17s, and others that included the Sukhoi and L-39," Syrian Observatory said.

Western analysts said the statement appeared to refer to the Mi-17 utility helicopter, also used in strikes on rebel strongholds. The L-39 is a trainer and light attack aircraft supplied by the Czech Republic.
Posted by: Water Modem || 02/15/2013 00:00 || Comments || Link || E-Mail|| [10800 views] Top|| File under:
Syria Gunmen Kidnap 40 Civilians, Mostly Women and Children
[An Nahar] An armed group in northwest Syria on Thursday hijacked a bus and kidnapped at least 40 civilians, mostly women and children, the Syrian Observatory for Human Rights said.

"Most of the victims were women and children, barring a couple of men," said Observatory director Rami Abdel Rahman, whose Britain-based center added they came from al-Fua and Kafraya villages in Idlib province.

Both are majority Shiite Muslim villages, while most rebels are Sunni.

The Observatory said the bus had been en route to Damascus. It did not specify which group was behind the kidnapping.

"The group were probably warlords who have taken advantage of a total security vacuum in areas where the army has pulled out," said Abdel Rahman, who warned that there has been an increase in kidnappings in northern Syria.

"There are many who are taking advantage of the conflict and an absence of centralized power," he said.

"We are very concerned about what may happen to these women and children."

Posted by: Fred || 02/15/2013 00:00 || Comments || Link || E-Mail|| [10804 views] Top|| File under: Govt of Syria
Rebels Seize Syria Town on Iraq Border
[An Nahar] Syrian rebels from the Islamist al-Nusra Front on Thursday seized the town of Shadadeh in the oil-rich northeastern province of Hasake, on the border with Iraq, a monitoring group said.

"After three days of fierce battles against the army, al-Nusra Front fighters have seized control of Shadadeh," said the Syrian Observatory for Human Rights, which relies on a network of activists, doctors and lawyers for its reporting.

Fighting and car

kaboom

s by the jihadists left more than 100 troops dead in three days, during which 30 al-Nusra Front fighters also died, five of whom were from Kuwait, said the Observatory.

"Dozens of employees" working for the state oil company were also killed in the rebel assault on the town, said the watchdog, without elaborating.

Further west, pro-regime media on Thursday admitted the army's loss to Islamist fighters of Base 80, a strategic army complex tasked with securing the nearby Aleppo international airport and military airports in the area.

"The army is preparing to retake control of Base 80," al-Watan daily said, adding that "hundreds of

gunnies

" were killed in fighting over the complex.

The Syrian rebels also shot down two military warplanes over the northwestern province of Idlib, said a monitoring group on Thursday.

Both jets were hit with fire from heavy machineguns while the air force was carrying out a series of raids in the area, much of which is under the control of the rebels, the Syrian Observatory for Human Rights said.

Elsewhere in the strife-torn country, the army made its own military advance, seizing a key district in the central city of Homs after several weeks of fierce fighting, said the Observatory.

"The army has entered Jobar in western Homs, and rebel fighters have withdrawn from the district," said the group's director Rami Abdel Rahman.

The victory comes a week after the army took control of Kafraya, also in southwestern Homs.

Activist refer to Homs city as "the capital of the revolution" and several of its districts have been suffocated by a siege for some eight months.

On January 19, the army launched an all-out bid to secure the route linking Damascus


...Home to a staggering array of terrorist organizations...


to the coast, which runs through western Homs but has so far failed to take complete control.

In violence elsewhere in Homs province, the air force bombarded "for the 10th day in a row" the ancient city of Palmyra, activist Mohammed al-Khatib told Agence

La Belle France

Presse via the Internet.

Warplanes also raided the nearby town of Rastan, which has been out of the control of the army for at least a year, said the Observatory.

"Homs province is strategic to the regime because it is the largest in the country and because it links Damascus to the coast," said Abu Rawan, a Rastan-based activists.

"The army will do all it can to take back rebel-controlled territory," he added.

Posted by: Fred || 02/15/2013 00:00 || Comments || Link || E-Mail|| [10796 views] Top|| File under: Govt of Syria
Who's in the News
33
[untagged]
6
Govt of Iran
5
Arab Spring
4
Govt of Pakistan
3
al-Qaeda in North Africa
2
Govt of Syria
2
al-Qaeda
2
al-Qaeda in Arabia
2
TTP
1
al-Shabaab
1
Hamas
1
Commies
1
Thai Insurgency
1
Jamaat-e-Islami
1
Lashkar e-Jhangvi
Bookmark
E-Mail Me
The Classics
The O Club
Rantburg Store
The Bloids
The Never-ending Story
Thugburg
Gulf War I
The Way We Were
Bio
Merry-Go-Blog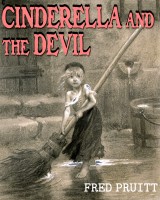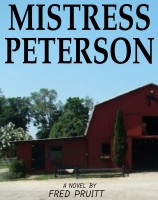 On Sale now!


A multi-volume chronology and reference guide set detailing three years of the Mexican Drug War between 2010 and 2012.

Rantburg.com and borderlandbeat.com correspondent and author Chris Covert presents his first non-fiction work detailing the drug and gang related violence in Mexico.

Chris gives us Mexican press dispatches of drug and gang war violence over three years, presented in a multi volume set intended to chronicle the death, violence and mayhem which has dominated Mexico for six years.
Click here for more information


Meet the Mods
In no particular order...


Steve White
Seafarious
tu3031
badanov
sherry
ryuge
GolfBravoUSMC
Bright Pebbles
trailing wife
Gloria
Fred
Besoeker
Glenmore
Frank G
3dc
Skidmark



Better than the average link...



Rantburg was assembled from recycled algorithms in the United States of America. No trees were destroyed in the production of this weblog. We did hurt some, though. Sorry.
44.197.198.214

Help keep the Burg running! Paypal: