Afghanistan
Al-Qaeda fighters in Afghanistan working hand-in-hand with al-Qaeda in Iraq
A convoy of U.S. military Humvees snakes along the dusty valley road, its occupants unaware they are being filmed from a distant hilltop. Suddenly, a massive explosion hits one vehicle, flipping it over and engulfing it in flames. The images were purportedly recorded in eastern Afghanistan late last year and appear on a militant propaganda video CD obtained by The Associated Press that gives a graphic indication of an insurgency that has adopted Iraq-style guerrilla tactics.

The change has raised questions about whether local militants are simply emulating those destructive methods, such as roadside bombings, or if al-Qaida could be importing fighters from Iraq, where attacks have been considerably more sophisticated than in Afghanistan. An alleged Iraqi member of al-Qaida and three others from Pakistan-controlled Kashmir were caught by Afghan security forces trying to sneak into Afghanistan from Iran this month. During interrogation they said a large group of fighters from Iraq was headed here, according to authorities in southwestern Nimroz province. "They're linked to al-Qaida and fought against U.S. forces in Iraq. They have been ordered to come here. Many are suicide attackers," Nimroz Gov. Ghulam Dusthaqir Azad told the AP.

His report suggested insurgents on two fronts in the war on terror could be cooperating to fight the United States, and that foreign militants operating in Afghanistan were entering not just from Pakistan as previously thought. In a videotape Jan. 30, Osama bin Laden's deputy, Ayman al-Zawahri, said al-Qaida was waging war against U.S. forces in Iraq and Afghanistan, and he threatened a new attack in the United States. "Who is pulling out of Iraq and Afghanistan, us or you?" al-Zawahri said in the tape, addressing Americans. The U.S. military in Kabul refused to comment, saying it doesn't discuss intelligence matters.
Posted by: Dan Darling || 02/17/2006 02:25 || Comments || Link || E-Mail|| [326 views] Top|| File under:
Four killed in Taliban attacks
Suspected Taliban militants killed two policemen in Afghanistan while a bomb blast claimed the lives of two militia soldiers working with security forces, said officials on Thursday. More than 60 suspected Taliban militants armed with machineguns and rockets raided the police post on Wednesday, killing one policeman and injuring four others, said Nimroz Governor Ghulam Dastagir Azad. Some Taliban fighters also appeared to have been killed in the two-hour gunfight, judging by blood and ripped clothes and shoes left at the scene, he added. A purported Taliban spokesman confirmed the clash but said the militants did not suffer any casualties. "Yes, we carried out that attack but we had no casualties. We believe four policemen were killed," Qari Yousuf Ahmadi told reporters by satellite phone from an unknown location.
Posted by: Fred || 02/17/2006 00:00 || Comments || Link || E-Mail|| [317 views] Top|| File under:
Africa Horn
Two U.S. Marines Choppers Crash Off Africa
Two Marine Corps transport helicopters carrying a dozen troops crashed Friday off the coast of Djibouti, and two were rescued in the initial search, the Pentagon said. The status of the other 10 aboard the CH-53E choppers was not immediately known, officials said.

A search-and-rescue mission by troops from the United States, Djibouti and France was under way, according to a statement issued by Combined Joint Task Force Horn of Africa, a U.S.-led military force headquartered at Camp Lemonier, a French military base in Djibouti.

The helicopters were on a nighttime training mission at the time of the crash, whose cause had not been determined Friday night. At the Pentagon, a spokesman, Lt. Cmdr. Joe Carpenter, said there was no indication of hostile fire.

Members of the Djiboutian military notified U.S. officials at about 5:30 p.m. local time (9:30 a.m. EST) that the helicopters had crashed in the Gulf of Aden not far from the Djiboutian coastal town of Ras Siyyan. Djiboutian military members who were near the impact site were able to rescue two injured crew members, according to the Combined Joint Task Force Horn of Africa statement. The two were transported to Camp Lemonier and were listed in stable condition.
Posted by: ed || 02/17/2006 18:33 || Comments || Link || E-Mail|| [326 views] Top|| File under:
Britain
Area of Birmingham (UK) evacuated, bomb disposal team sent in
LONDON - Police said on Thursday they had evacuated an area of the central English city of Birmingham after finding a "suspicious substance," and that army bomb disposal squads had been sent in. "Police have this morning evacuated properties in the Long Nuke Road area," a spokesman for West Midlands Police was quoted as saying by Britain's domestic Press Association news agency.

Police said a 100-metre (-yard) cordon, described as a precautionary measure, had been placed around the site of the discovery. "This follows the execution of a warrant at a property in Long Nuke Road, where a suspicious substance was recovered. It is not known at this stage what the substance is," the spokesman said. The Press Association added later that army bomb disposal experts had been called to the scene by police. Police declined to confirm why the premises was searched, but the warrant was not executed under the Terrorism Act.
Posted by: Steve White || 02/17/2006 00:00 || Comments || Link || E-Mail|| [326 views] Top|| File under:
Caribbean-Latin America
Colombia to bomb Farc guerrillas
Colombia is planning to launch air raids on a national park after six police officers were allegedly killed by guerrillas on Wednesday. The government said it was preparing to attack rebel positions in La Macarena, 170km (100 miles) south of Bogota.

The officers were protecting hundreds of labourers involved in a coca eradication project in the park. Left-wing Farc rebels have attacked the area on a number of occasions, killing dozens of police officers and soldiers. Mr Uribe said that his government was looking at how to evacuate La Macarena before launching the raids on rebel positions.


Nearly 1,000 labourers have been removing coca plants by hand because aerial spraying is banned in national parks. Earlier this year, the Colombian government sent some 2,000 troops, along with 1,500 police officers to La Macarena to protect the workers. Last year, guerrillas killed 29 soldiers working to destroy coca near the park, in some of the heaviest losses suffered by Mr Uribe's administration.
Posted by: Fred || 02/17/2006 00:00 || Comments || Link || E-Mail|| [318 views] Top|| File under:
Caucasus/Russia/Central Asia
Russia caves in to Islamonutz
MOSCOW, Feb. 17 — In a controversy with echoes of the Islamic anger over Danish cartoons depicting the Prophet Muhammad, the authorities in a central Russian city today ordered the closing of a newspaper that published a cartoon showing Muhammad along with Jesus Christ, Moses and Buddha.

The cartoon, published on Feb. 9 in the official city newspaper in Volgograd, prompted some criticism and a federal criminal investigation but no public outrage. That may be, in large part, because it depicted the figures respectfully, renouncing violence, though Islamic teachings forbid any depiction of Muhammad.

"Well, we did not teach them that," Moses says in a caption as the four watch a television set showing two groups confronting each other with banner and clubs and hurling stones. The cartoon appeared on Page 5, accompanying an article on an agreement signed by regional political parties and organizations to combat nationalism, xenophobia and religious conflicts.

Volgograd's first deputy mayor, Andrei O. Doronin, announced the closing of the newspaper, Gorodskiye Vesti, or City News, "in order not to inflame ethnic hostilities," according to the official Russian Information Agency. He gave the newspaper a month to liquidate its assets, leaving the fate of its staff unclear.

The closing came in the wake of the international protests over the Danish cartoons, which reverberated in Russia, a country with an estimated 20 million Muslims. Political and religious leaders here joined in denouncing the cartoons, although there have not been violent protests like those elsewhere.

Chechnya's vice premier, Ramzan Kadyrov, suspended the work of the Danish Refugee Council in the battered republic. The Russian president, Vladimir V. Putin, said, "One has to think a hundred times before publishing something, doing something or drawing something."

Most of the criticism against the cartoon in Volgograd came not from Muslim or other religious leaders, but rather from the local branch of United Russia, the pro-Putin political party that dominates governments across the country. Those complaints prompted Russia's deputy prosecutor general, Nikolai I. Shepel, to announce an inquiry on Wednesday.

Officials in Volgograd initially defended the newspaper, but another deputy mayor, Konstantin E. Kalachyov, said the decision to close the newspaper was an effort to contain a scandal that was "fanned up artificially" in the wake of the fury over the Danish cartoons.

"You can say that the journalists were taught a lesson in political correctness," he said in a telephone interview.

Since a city enterprise owns the newspaper, the mayor's office was essentially shutting its own business, though Mr. Kalachyov said he hoped the newspaper's staff could continue to work at a new city-owned paper that would replace Gorodskiye Vesti.

Today's decision was denounced as censorship. "It is a downright disgrace," Igor Yakovenko of the Russian Union of Journalists told Interfax.

Other religious leaders, including representatives of the Russian Orthodox Church and the chairman of the Islam Rights Center, told Interfax that the closing was excessively strict. The Public Chamber, a newly created federal advisory body, also called for the closing to be reconsidered.

Tatyana A. Kaminskaya, the paper's editor, said in a telephone interview that no one had called the newspaper to complain about the cartoon in the eight days since its publication. She had not, she added, considered the furor surrounding the Danish cartoons when she decided to commission the cartoon.

"We had an absolutely different goal when publishing this: to show the unifying force of all religions, which are based on kindness," she said. "None of the religions teach evil or war. I am a believer myself. And our newspaper never intended to insult the feelings of any believer."

Posted by: Unique Battle || 02/17/2006 12:43 || Comments || Link || E-Mail|| [322 views] Top|| File under:
Dagestani leader steps down
Russia's oldest and longest-serving regional leader, Magomedali Magomedov, who has ruled volatile and clannish Dagestan since 1991, unexpectedly announced Thursday that he was stepping down, after meeting with President Vladimir Putin in the Kremlin the day before. "I decided voluntarily to resign from the post of chairman of the State Council of Dagestan before my term expires," Magomedov said at a hastily called news conference at the Makhachkala airport Thursday afternoon, minutes after his plane arrived from Moscow. "I told the president I was getting old and asked him to accept my resignation," the 75-year-old Dagestani leader told shocked journalists. "The president agreed."

Magomedov said he had brought with him the name of the Kremlin's candidate to succeed him, but he refused to disclose it. The State Council, a body symbolizing a collective presidency for representatives of the 14 biggest ethnic groups living in Dagestan, convened late Thursday to discuss the candidate. Dmitry Kozak, the presidential envoy in the Southern Federal District, was to visit Makhachkala on Friday and was expected to announce the candidate, a spokesman for Magomedov, Eduard Urazayev, told Interfax. The news agency, citing "unofficial information," said Magomedov had proposed Mukhu Aliyev, who has been the speaker of the Dagestani legislature since 1994.

Aliyev, 65, is an ethnic Avar, representing the largest ethnic group in Dagestan, which has long been in competition for power with the second-largest group, the Dargins, to which Magomedov belongs. Dagestan's legislature, the People's Assembly, would have to vote on the Kremlin's nomination.
Continued on Page 49
Posted by: Dan Darling || 02/17/2006 02:38 || Comments || Link || E-Mail|| [362 views] Top|| File under:
Europe
3 Belgian GICM members convicted
A Belgian court has found three men guilty of belonging to an Islamist group linked to terror attacks in Madrid and Casablanca, in Morocco. The court ruled they were leaders of a Belgian cell of the al-Qaeda-linked Moroccan Islamic Combatant Group. Abdelkader Hakimi and Lahoussine El Haski were sentenced to seven years each and Mostafa Louanani to six years.

The March 2004 train bombings in Madrid killed 191 people and the attacks in Casablanca in May 2003 killed 45. The trial, which began in November, is the first to be covered by Belgium's tough new anti-terror laws. The court found eight other men guilty on lesser charges but acquitted two. The three chief defendants, all of whom are Belgian nationals of Moroccan origin, denied belonging to the Moroccan Islamic Combatant Group (GICM). But the court ruled that they had provided logistical support to the group by allowing members to stay with them after the Madrid bombings, and by raising funds. Reading out a 300-page verdict, the judges said Hakimi had visited Afghanistan and Croatia for training and had established a GICM cell in Belgium, the Associated Press news agency reports.


Everything after 'yer guilty! guilty, guilty, GUILTY!!" was superfluous.

El Haski was guilty of raising money for the group, while Louanani was responsible for finding recruits to fight in the insurgency in Iraq, the judges said. Under Belgium's terror legislation, a maximum five-year sentence can be handed down for belonging to a terrorist organisation, and a 10-year term if convicted of playing a co-ordinating role in helping terrorists.


Time off for good behavior, of course, so they'll be jugged for about five years.

Defence lawyers argued the only evidence against some of the accused was that they knew men charged with serious crimes.
Posted by: Dan Darling || 02/17/2006 02:04 || Comments || Link || E-Mail|| [301 views] Top|| File under:
Home Front: WoT
Navy's F-14 fighter jet flies its final mission
The F-14 Tomcat, the fighter jet that soared into the national imagination in the movie Top Gun, has flown into the danger zone for the last time. The Navy announced Thursday that the last F-14 combat mission was completed Feb. 8, when a pair of Tomcats landed aboard the USS Theodore Roosevelt after one dropped a bomb in Iraq. Capt. William Sizemore, who flew on that last mission, said the Tomcat will be missed.

"This is one of the best airplanes ever built, and it's sad to see it go away," Sizemore said in a Navy report from the ship. "It's just a beautiful airplane. And it just looks like the ultimate fighter."

Although still swift and deadly, the F-14 is a victim of changing times. For example:
• Sophisticated missiles have made its specialty, aerial dogfighting, obsolete. Opposing aircraft target each other from miles away, often before the pilots can see each other except on radar.
• Precision bombing is the new priority, and despite modification, the Tomcat can't carry the loads of the new F/A-18 Super Hornet.
• It's too expensive in the long run. The jet that flew its first combat missions in September 1974 requires 50 hours of maintenance, compared with five to 10 hours for the Super Hornet, for each hour of flight time.
The F-14 and its Navy pilots were at the heart of the 1986 movie Top Gun, in which Tom Cruise played Maverick, an impetuous pilot training at the Navy's elite flight school in Miramar, Calif. Top Gun enhanced the reputation of an already legendary jet, said Adm. William Fallon, the U.S. Pacific commander and a former F-14 weapons officer. "Potential opponents, at the mere thought there might be Tomcats around, would head off the other direction," he said.

Although the Navy is better served by the newer jets, the beautiful F-14 will be missed, Fallon said. "It was the last of the pure fighters."
Posted by: Seafarious || 02/17/2006 11:30 || Comments || Link || E-Mail|| [565 views] Top|| File under:
India-Pakistan
Cleric in cartoonist death reward
A Pakistani cleric has offered a 1.5 million rupee (£19,400) reward and a car for anyone who kills the cartoonist who drew the Prophet Muhammad cartoons. Another Islamist leader has been put under house detention, amid fears of more deadly demonstrations, officials said. The cleric did not name the cartoonist. Several cartoonists submitted images to the Danish newspaper Jyllands-Posten, which first published them.


Meanwhile, police arrested 125 prophet cartoons protesters for violating a ban on rallies in eastern Pakistan, amid expectations of more demonstrations around the country in the wake of riots that have killed five people this week. About 300 police swooped down on the protesters, who gathered at a roundabout in Multan city, chanting, "We are slaves of the prophet," and trampling on a Danish flag, said Sharif Zafar, a police official in Multan. Protesters shouted "Death to Musharraf" as they were bundled into two police buses.

"Death to Musharraf! Death to Israel! Death to Hans Christian Andersen!"
"Yeah, yeah, we know. Now into the van with you and [THUMP!] mind your head."

Zafar said they were being taken to a police station because they were violating a ban on rallies in the Punjab province - declared after deadly riots in the provincial capital Lahore on Tuesday. In Karachi, a youth group called Pasban called a strike in the teeming port city, where about 40,000 people joined a peaceful protest. "We expect that people of all sects and walks of life will keep their businesses shut to convey a message to the Western world," said Altaf Shakoor, Pasban's chief. Supporters of the radical Jamaat-e-Islami, Pakistan's largest Islamic group, also planned to hold rallies in Karachi after midday prayers, said Sarfaraz Ahmed, a spokesman for the anti-US. group.

Thank Allan it's Friday...
Posted by: Gleque Clomolet5778 || 02/17/2006 09:34 || Comments || Link || E-Mail|| [921 views] Top|| File under:
Govt official's house bombed in Wana
DERA ISMAIL KHAN: A bomb exploded at the residence of the Wana political agent's clerk, near Chashma road, damaging a vehicle and a portion of the house. According to details, unidentified individuals planted the bomb under a parked car in the early hours of Thursday. The car and three rooms of the house, including the drawing room, were completely destroyed, while the clerk's brother and other guests, who were sleeping in the guest, escaped unhurt.
Posted by: Fred || 02/17/2006 00:00 || Comments || Link || E-Mail|| [309 views] Top|| File under:
Behind protest politics : Locals wreak havoc on multinationals
PESHWAR: Wednesday's strike, held to condemn the publication of blasphemous cartoons in European newspapers, not only caused extensive damage to property and infrastructure, but also provided an opportunity to local businessmen to wreak havoc on their multinational competitors.

Looting and plundering were the hallmarks of the strike, unprecedented in the history of the NWFP, where three people lost their lives and property worth millions of rupees was destroyed. Thousands participated in the protests staged in various parts of Peshawar and cantonment areas, but most of the people did not know what they were supposed to do. Unaware of their objectives, the protestors even attacked houses and residential areas instead of peacefully condemning the blasphemous act.

The strike was apparently held to show to the world that Muslims could even sacrifice their lives to protect the honour of the Holy Prophet (PBUH). The leaderless mob went berserk, going from one place to another. A display of uncontrolled emotions seemed to be the rationale behind the strike.

Local transporters had been protesting the permission granted to the South Korean company Daewoo to run their buses on various routes within the province. Since the company provides quality service, commuters preferred Daewoo to local bus services on long routes. The protesters, led allegedly by some local transport union leaders, went to the Daewoo bus stand and set busses and coaches on fire causing a loss of millions of rupees. "The company suffered a loss of between Rs 250 million and Rs 300 million," the manager of the company told reporters.

The protestors even tried to break into banks and steal money but were stopped in time at various places when police fired teargas. Though the protestors ravaged every building, office, shop and bank that came in their way, some people particularly targeted Soneri Bank. "Some people among the protestors at the Yadgar Chowk asked to pelt stones on Soneri Bank since it was owned by Aga Khan and demonstrators ransacked its branches," said Ibrar Ali, an eyewitness. He said that though no bank was spared, Soneri Bank was the main target.

Franchise offices of Telenor, a Norwegian Telecom Company, were another target however, at some places Mobilink offices were also gutted. Some Telenor franchises covered their signboards with large banners inscribed with Kalima-e-Tayyaba but protestors uncovered these boards and then destroyed them. An outlet of the KFC which is regularly targeted by Islamic extremists, was completely destroyed. People went inside the KFC building and destroyed it completely, looting it and setting it on fire. A nearby Mobilink franchise also received similar treatment.

Afghan refugees and people from suburban villages also joined the protest and some of them were seen carrying looted mobile phone sets, shoes and other goods after they had ransacked shops at Sadar Bazaar and on University Road. People took full advantage of the chaotic situation and helplessness of the police and went around the city freely looting shops. At various places, miscreants uprooted billboards, telephone cables and cut down heavy electric transmission lines. The Peshawar Electric Supply Company and the Pakistan Telecommunications Company Limited were even unable to restore supply lines till Thursday.
Posted by: Fred || 02/17/2006 00:00 || Comments || Link || E-Mail|| [443 views] Top|| File under:
55 held for Chinese's murders
QUETTA: As many as 55 suspects were taken into custody on Thursday after police raids in Hub and Sakran areas in connection with the killing of three Chinese engineers along with their Pakistani driver on Wednesday. Khuzdar Police Chief Pervez Zahoor, giving details of the operations, said that the raids were carried out in collaboration with the ATF. A large cache of arms and ammunition was also seized during the raids, he said.
Posted by: Fred || 02/17/2006 00:00 || Comments || Link || E-Mail|| [305 views] Top|| File under:
Pirkoh pipeline blown up
The main gas pipeline to Pirkoh Gas Plant was blown up on Thursday as two major plants were shut down. Dera Bugti District Coordination Officer Abdul Samad Lasi said that unidentified individuals blew up the pipeline at 12:30am near the Pirkoh compression plant. Loti Gas Plant is also connected with the same compression plant, and the two plants in turn are linked to the Sui gas field.

With the plants being closed, companies are expected to experience a gas shortage. However, Lasi said that this shortage would be compensated by drawing on gas from other sources. He said that the Sui Northern Gas Pipeline Limited would be the worst hit from the blast, and there would be a gas shortage in Multan and Faisalabad.

Meanwhile, unidentified men blew up the railway track near Machh once again on Thursday. According to details, a two-foot stretch of the track was blown up with explosives. All trains on the route have been suspended. No casualty has been reported and efforts are underway to repair the track.
Posted by: Fred || 02/17/2006 00:00 || Comments || Link || E-Mail|| [330 views] Top|| File under:
50,000 bitch and moan in Karachi
Around 50,000 people attended a peaceful demonstration here on Thursday to protest the publication of cartoons of the Prophet Muhammad (PTUI bees pee upon him) in newspapers across Europe. Meanwhile, a complete shutter-down strike was observed in Multan city and cantonment area and Dera Ghazi Khan at a call by 200 traders' organisations. The main demonstration at MA Jinnah Road in Karachi was organised by Ahle Sunnat-o-Jamaat (ASJ). No one was hurt in the rally and there were no reports of damage to property.
Posted by: Fred || 02/17/2006 00:00 || Comments || Link || E-Mail|| [321 views] Top|| File under:
Yet another Pak cartoon strike
LAHORE: Tehreek-e-Namooz-e-Resalat Muhaz (TNRM) has called a province wide strike today (Friday) to protest the publication of cartoons depicting the Prophet Muhammad (PTUI peace be upon him) in European newspapers and the government's failure to maintain law and order.

Dr Sarfraz Naeemi, Ittehad Tanzeemul Madaras Denia secretary general, told reporters on Thursday that protests would be staged outside all major mosques after afternoon prayers to condemn government allegations that religious leaders were involved in violence and destruction of property during the strike on February 14. Naeemi said the government should track protestors who had masqueraded as seminary students and take action against them. "If a religious activist is proved guilty then the TNRM will personally hand him over to the police."
Posted by: Fred || 02/17/2006 00:00 || Comments || Link || E-Mail|| [304 views] Top|| File under:
Daewoo suspends bus service from Multan
Korean transport company Daewoo has suspended its Multan-Lahore and Multan-Peshawar bus services until the restoration of normalcy, company's spokesperson said on Thursday. "We have suspended services on these routes for the time being, and will resume running buses on these routes after the situation returns to normal," he said after the company's terminal in Peshawar was torched on Wednesday. Meanwhile, local transport also remained suspended in Multan, while a franchise office of Scandinavian mobile service provider Telenor was closed in Dera Ghazi Khan by its owners, and the company's publicity boards were also removed from the city.


From the looting article above:
Local transporters had been protesting the permission granted to the South Korean company Daewoo to run their buses on various routes within the province. Since the company provides quality service, commuters preferred Daewoo to local bus services on long routes. The protesters, led allegedly by some local transport union leaders, went to the Daewoo bus stand and set busses and coaches on fire causing a loss of millions of rupees. "The company suffered a loss of between Rs 250 million and Rs 300 million," the manager of the company told reporters.

Posted by: Fred || 02/17/2006 00:00 || Comments || Link || E-Mail|| [330 views] Top|| File under:
Iraq
Search under way for civilian plane missing in Iraq
A small civilian aircraft, en route from Azerbaijan to Iraqi Kurdistan, is missing in mountainous northern Iraq and search teams have been dispatched to look for it, the director of Sulaimaniyah airport told AFP. "We lost radio contact at 11:14 pm (1914 GMT) with the private plane which was transporting five Azerbaijani businessmen and have not heard from the plane since," Kamaran Ahmad Abdallah said Friday. Interior ministry troops and Kurdish militiamen have been dispatched to an area near the Iranian border, some 100 kilometres (65 miles) north of the town of Halabja, to search for the missing plane, he said. The weather was snowy at the time contact was lost with the pilot, he added. Sulaimaniyah airport, some 330 kilometres (205 miles) north of Baghdad, was recently opened to international flights.
Posted by: Seafarious || 02/17/2006 09:49 || Comments || Link || E-Mail|| [321 views] Top|| File under:
Iran demands UK pull out of Basra
Iran's foreign minister called on Britain on Friday to pull its troops out of the southern Iraqi city of Basra, saying their presence was destabilizing the city.

"The Islamic Republic of Iran demands the immediate withdrawal of British forces from Basra," Manouchehr Mottaki told reporters through an interpreter during a visit to Lebanon.

"We believe that the presence of the British military forces in Basra has led to the destabilization of the security situation in the city," he said, adding that the British presence had also negatively affected the security situation in southern Iran itself.

Mottaki was apparently referring to a spate of recent bomb attacks in southern Iran. Tehran has accused the British military in Iraq of cooperating with the bombers who killed eight people in attacks in January.

The minister also denounced what he said were human rights violations by the British forces in Basra.

Iran last month accused the British military in Iraq of cooperating with bombers who attacked targets in the Iranian oil city of Ahvaz, killing eight people.
Posted by: Dan Darling || 02/17/2006 05:53 || Comments || Link || E-Mail|| [309 views] Top|| File under:
Iraq to probe death squad allegations
The Shiite-dominated Interior Ministry announced an investigation Thursday into claims of death squads in its ranks as police found a dozen more bodies, bringing the number of apparent victims of sectarian reprisal killings here to at least 30 this week.

The probe was announced after U.S. military officials indicated there was evidence to support the allegation of death squads. The 12 men found on Thursday had been bound and shot in the head execution-style.

At least 27 other people were killed in violence across
Iraq, including three tribal sheiks slain in a drive-by shooting. Three supporters of anti-U.S. cleric Muqtada al-Sadr died in a mortar barrage, and gunmen killed two owners of a convenience store that sold beer. Islamic extremists often target shops selling alcohol or DVDs deemed pornographic.

Sunni Arabs have been complaining for months that kidnappings and murder by Shiite-led commandos operated by the Interior Ministry are driving many Sunnis into the ranks of the insurgents. Shiites insist that they must retain control of Iraqi security forces in the next government.

In the death squad case, Iraqi security officials said the Interior Ministry probe would focus on a single incident involving 22 Iraqi policemen who U.S. authorities said were detained last month before they were able to kill a Sunni Arab man north of Baghdad.

"They were dressed as Iraqi highway patrolmen but only four of those individuals were planning to conduct a kidnapping and subsequent murder of a Sunni individual," Maj. Gen. Rick Lynch told reporters Thursday.

Maj. Gen. Joseph Peterson, who commands the civilian police training teams in Iraq, gave a slightly different version to the Chicago Tribune for a story Thursday about the death squad.

Peterson said the 22 men were wearing police commando uniforms but turned out to be employed by the Interior Ministry as highway patrol officers. He said four were believed to be ringleaders while the 18 others were likely following orders. All were picked up at a checkpoint.

"We continue to believe that there's more of these out there," he said.

But Lynch said this could have been an isolated incident.

"We have no indication they have done this in the past," he said. "All we know this is an isolated incident. We are not saying it couldn't have happened (previously), but we are not aware of it."

Maj. Gen. Hussein Kamal, who announced the investigation, said the four policemen identified by Peterson as ringleaders had been transferred to the U.S.-run
Abu Ghraib prison in western Baghdad and the rest were held in Iraqi jails.

Kamal, Iraq's deputy interior minister in charge of domestic intelligence, hinted that the scope of the probe could go beyond the 22 policemen arrested last month.

"After Iraqi authorities were informed by the Americans about the so-called commando forces engaging in assassinations, the interior minister immediately formed an investigation committee to uncover what has actually happened," Kamal said.

The U.S. military has been fighting a tough battle to rebuild a legitimate Iraqi security force that it hopes will eventually replace American-led coalition forces and maintain order throughout the country.

There is no shortage of Iraqis, particularly in Baghdad, who say family members have been kidnapped and killed by men wearing police uniforms.

"Interior Ministry special forces detained my brother and four cousins two weeks ago from (Sunni Arab) al-Aqsa Mosque in northern Baghdad's Shula neighborhood," 24-year-old security guard Ayad Ali Mahdi said.

"After two days, their bodies were found in pickup truck on a highway. It was horrific. Their bodies were tortured and mutilated by drills and an oxyacetylene welder," Mahdi said.

The relative of another victim described how two dozen men wearing security forces uniforms broke into his northern Baghdad home last month, pushed his pleading wife aside and dragged out his two brothers, the only men at home at the time.

"We contacted many police stations searching for them but couldn't find any trace. After nine or 10 days, we heard 36 dead bodies were found near (the southern Iraqi city of) Kut, and I found my brothers among them," said Sunni Arab taxi driver Youssef Abdul-Karim, 35.

"They were blindfolded, handcuffed and severely tortured. One of my brothers had drill wounds in his head, while the other was shot in the head and chest."

A Sunni Arab political group, the Iraqi Islamic Party, welcomed the Interior Ministry investigation and said perpetrators should be brought to justice.

Iraq's human rights minister, Nermine Othman, said Interior Ministry officials have been behind numerous execution-like murders, either by taking part in the roundups and killings or providing police uniforms, information on potential victims and weapons to culprits.
Posted by: Dan Darling || 02/17/2006 02:16 || Comments || Link || E-Mail|| [839 views] Top|| File under:
Gunmen assassinate Iraqi army officer, soldier in Kirkuk
Gunmen killed on Thursday an Iraqi army officer and his companion in the northern city of Kirkuk, said the Iraqi police, adding that an Iraqi civilian was kidnapped in the same city. A police source told KUNA that insurgents opened fire on a military patrol killing the officer, Hekmat Abduljabbar Qambar, and solider Muntaseb Ahmad Abdusattar.

The source added that armed men abducted an Iraqi civilian named Sayyed Kool Ali Muhammad in Kirkuk. He also said that an armed group threw a grenade on the house of an Iraqi engineer called Khamees Zaidan Khalaf wounding both his spouse and young son.

In the meanwhile, an Iraqi military checkpoint was assaulted by insurgents south of Kirkuk. The incident led to a fire exchange between the insurgents and the Iraqi military who arrested eight of the attackers including two wounded women, said the source. The source also said the Iraqi forces stormed a town in Qadhaa Alhuwaijah detaining eight people who were handed over to the US-led forces in the country.

In the governorate of Diali, Iraqi forces, backed by American troops, attacked insurgents' shelters and arrested 102 suspects. Two insurgents were killed and an Iraqi solider was slightly wounded in the operation, which also resulted in discovering a big stock of arms. A statement issued by the US-led forces said that 25 of the detainees were dangerous fugitives.

Earlier today, three booby-trapped cars exploded, one near the Turkish Embassy, north Baghdad, the second in Aqaba Bin Nafaa field, and the third in western Baghdad, resulting in five deaths and 30 injuries.
Posted by: Fred || 02/17/2006 00:00 || Comments || Link || E-Mail|| [297 views] Top|| File under:
Gunmen kill 3 tribal leaders in drive-by shooting north of Baghdad
Drive-by gunmen killed three prominent Iraqi tribal members in an attack on their car north of Baghdad on Thursday, police said. The three sheiks were killed while heading to a funeral in Khan Bani Saad, about 40 kilometers (25 miles), northeast of Baghdad, Diyala police's Joint Coordination Center said.

The attackers were in a minibus when they fired machine-guns at the sheiks' vehicle, police cited eyewitnesses as saying. Police identified the victims as Sheik Mindah al-Khafaji, 55, a clan leader and head of Khan Bani Saad tribal council; Sheik Hanash al-Moussaoui, 45, a member of Khan Bani Saad's local council; and Raad Ahmed Chibish al-Jibouri, 45, a Sunni Arab member of the tribal council. Police initially erroneously identified one of the victims as a Shiite sheik, Raad Ahmed al-Moussaoui.

Khan Bani Saad is a predominantly Sunni Arab town of about 40,000 people on the edge of Diyala province, which borders Baghdad. It has been the scene of previous attacks targeting religious leaders and supporters of U.S.-led reconstruction.
Posted by: Fred || 02/17/2006 00:00 || Comments || Link || E-Mail|| [317 views] Top|| File under:
Jordan embassy driver killed in Baghdad
AMMAN - A Jordanian embassy driver was killed on Thursday when gunmen opened fire on his vehicle at a petrol station in the Iraqi capital before driving off with it, government spokesman Nasser Jawdeh said. "A Jordanian embassy car was the target of gunfire from armed men who wounded the Iraqi driver Jamal Salman Russen who had stopped at a petrol station to fill up," Jawdeh told state-run Petra news agency.

Passersby rushed the wounded driver to hospital where he later died of his injuries, Jawdeh said, adding that the gunmen seized the vehicle and fled with it to an undisclosed location.

"The Jordanian government is following up on this incident with the concerned parties in Iraq," Jawdeh added.
Posted by: Steve White || 02/17/2006 00:00 || Comments || Link || E-Mail|| [319 views] Top|| File under:
Israel-Palestine-Jordan
Israel frees Hamas leader
Israel has freed a senior Hamas figure from jail days before he is due to be sworn in as a member of the new Palestinian parliament. Ahmed el-Haj Ali, 66, a leading Hamas cleric from Nablus in the West Bank, said he was released on Wednesday after five months in jail under a so-called administrative detention order.
Posted by: Fred || 02/17/2006 00:00 || Comments || Link || E-Mail|| [321 views] Top|| File under:
Palestinian woman attempts to stab officer at Temple Mount complex
A young Palestinian woman attempted to stab a police officer at the Temple Mount complex in Jerusalem on Thursday morning. The woman, a 27-year-old resident of Bethlehem, ran toward the officer screaming "God is Great" before she attacked him with a 30 centimeter-long knife.


Vicious little beast, isn't she?

Other officers at the site managed to restrain the woman, and took her into custody, ending the incident without injury. A preliminary investigation at the Minorities Department in the Jerusalem police revealed the woman intended to stab the officer to avenge the death of the husband. It is as yet unclear who he was and under which circumstance he died.


Or even if he's dead. Or even if she's married.
Posted by: Fred || 02/17/2006 00:00 || Comments || Link || E-Mail|| [324 views] Top|| File under:
Southeast Asia
MILF still harboring JI members
Two Al Qaida-linked Indonesian terrorists who masterminded the 2002 Bali bombing that killed 202 people are believed to be coddled by splinter groups of the Moro Islamic Liberation Front (MILF), the Armed Forces of the Philippines (AFP) said yesterday.

Col. Gaudencio Pangilinan, head of the AFP Counter-Intelligence Group, reported to President Gloria Macapagal Arroyo in yesterday's Command Conference in Malacañang that Jemaah Islamiyah (JI) bomb experts Umar Patek and Dulmatin are either in Basilan or in Jolo.

"We have received information that the two are either in Jolo or in Basilan where they are being protected by MILF factions," Pangilinan said in an interview after the security meeting.

The AFP leader said the two key suspects in the Bali bombings have reportedly revived an MILF training camp where they have been recruiting "clean skins" and plotting attacks.

Washington, Manila's closest security partner in the region and the country's biggest source of military assistance, has put up an $11 million bounty for the arrest of the terrorists.

US officials have also criticized the government for failing to cut the JI-links of some MILF groups while peace negotiations are ongoing with the Muslim rebels.

Pangilinan admitted that the recent intelligence report should be taken seriously by negotiators both from the government panel and the MILF to ensure that terror links would not jeopardize the signing of a peace accord this year.

"We have to discuss this with the MILF. Are their splinter groups taking the government for a spin by coddling those terrorists and negotiating peace at the same time? We have to be sure," Pangilinan said.

For his part, AFP spokesman Col. Tristan Kison said the MILF central command has been very cooperative in tracing the whereabouts of Dulmatin and Patek.

"Our intelligence officers are verifying this report. It is possible that a training camp has been activated, but the MILF is helping us on this. There are certain areas that are considered their strongholds and we respect that," Kison said in a separate interview.

The terror threat, along with the renewed efforts of the Communist Party of the Philippines-New People's Army to recruit more members, was the main topic in yesterday's meeting with the President, Kison said.

"We are tracking down these personalities. We have reason to believe that they have not yet left the country."

MILF chief negotiator Mohaqher Iqbal has assured the government that MILF splinter groups are being isolated to finally pin down the JI terrorists.

"We renounced terrorism as an instrument to achieve our political goals. We're helping isolate and interdict terrorists in our areas, but we've not validated the presence of JI members in our camps," Iqbal said.

The government and the Muslim rebel group are expected to sign a final agreement on ancestral domain issues after achieving a breakthrough in their recent informal talks in Malaysia this month.

The Office of the Presidential Adviser on the Peace Process has set a timeline for the signing of the peace accord this year to finally end more than three decades of secessionist movement in the southern region.
Posted by: Dan Darling || 02/17/2006 05:36 || Comments || Link || E-Mail|| [308 views] Top|| File under:
Fresh 4-phase coup plot uncovered in the Philippines
The Philippine government and armed forces said they were containing a plot to overthrow and perhaps even kill President Gloria Macapagal Arroyo by fugitive mutineers backed by retired officers and opposition figures.

"Everything is under control," Lieutenant Colonel Tristan Kison, the armed forces spokesman, said on radio on Friday.


He said extra security was in place and the justice department was investigating the masterminds but troops were on normal alert.

"We discovered that there are some who are recruiting, but I cannot tell you who they are," Kison said. "Knowing and proving are different things."

Last year, Arroyo survived a political crisis, including an impeachment attempt, over allegations of vote-rigging and corruption.

Police in Manila went on heightened but not maximum alert on Friday over reports of large anti-Arroyo protests planned for February 24, the day before the country marks the 20th anniversary of the "people power" revolt that ousted dictator Ferdinand Marcos.

"Monitor well and be ready for any contingency," said the capital's police chief, Vidal Querol.

Opponents suspect Arroyo's government of amplifying threats to ward off plotters and seek sympathy.

Fresh talk of a plot by some elements of the military has been growing since the escape from an army camp in January of four alleged leaders of a bloodless, one-day mutiny in 2003.

Quoting two senior generals, Reuters reported details of the plot on Thursday, including a mass escape of mutineers originally set for January, taking hostages at a gathering of military commanders, occupying army camps and removing Arroyo.

Intelligence officials said a politician identified with the opposition was offering up to 500 million pesos ($9.7 million) to oust Arroyo, an economist whose term is due to run until 2010.

The two generals said two politicians, one with a military background, and several retired officers had been identified as the masterminds of the four-phase plot.

Justice Secretary Raul Gonzalez said the rogue troops planned to assassinate him and Arroyo.

"The president is aware of this. They mentioned two names in their plot," he said on Thursday. "It's me and the president."

He said a document with details of the plot had been found in the locker of one of 27 mutiny leaders still in detention.

"They were supposed to carry out a mass jail break on either January 20 or 21," he said, adding that the plan was to have culminated this month or in March, when the president was due to address graduates of the Philippine Military Academy.

Arroyo, who is also commander-in-chief, is to skip this weekend's annual reunion of the academy, one of the alleged targets of the plot.

Arroyo called generals to a security briefing on Thursday, a day after six armored vehicles beefed up defences at the presidential palace.

On Thursday, one of the four escaped mutiny leaders called on Filipinos to wear red bands on their left arms to protest against "the fake government of Macapagal Arroyo."
Posted by: Dan Darling || 02/17/2006 05:35 || Comments || Link || E-Mail|| [305 views] Top|| File under:
Arroyo wants Dulmatin, Patek hunted down
PRESIDENT Gloria Macapagal-Arroyo ordered the military to look into reports that the two top Al-Qaeda-linked Indonesian militants wanted by the US and other countries for the deadly 2002 Bali bombings could still be hiding in the southern Philippines.

Arroyo issued the directive during a command conference of the Armed Forces of the Philippines (AFP) top brass in Malacañang Thursday morning.

"She [Arroyo] tasked the intelligence units to look into this," military spokesman Tristan Kison told reporters in Camp Aguinaldo.

Ric Blancaflor, head of the government's anti-terrorism task force, on Tuesday said authorities have kept up the hunt for Dulmatin and Umar Patek, key suspects in the nightclub bombings that killed 202 people on Indonesia's Bali island in 2002.

The pair, who are top members of the Jemaah Islamiyah (JI), reportedly fled to Mindanao to escape a nationwide manhunt in Indonesia. But nothing has been heard of them since a major military offensive that was believed to have driven Abu Sayyaf guerrillas, led by Khaddafy Janjalani, and the two Indonesians from southern Maguindanao province.

"From our latest reports from the operational units, we have no reason to believe that they have left the country," said Blancaflor.

Military intelligence estimates placed the strength of the JI in the country at 30, all of whom are in Mindanao.
Posted by: Dan Darling || 02/17/2006 05:33 || Comments || Link || E-Mail|| [318 views] Top|| File under:
Bali bombers still hiding out in Mindanao
The Armed Forces of the Philippines (AFP) on Thursday said that it will step up its hunt on two Jemaah Islamiah (JI) members who are reportedly still hiding in the dense jungle of central Mindanao. The military identified the two suspected terrorists as Dulmatin, a Malaysian engineer said to be involved in the Bali bombing in October 2002, and Omar Patek, an Indonesian explosive expert.

Col. Tristan Kison, chief of the AFP public information office, said the strengthening of operation against the two is part of the directive of President Arroyo. Kison told reporters in a press briefing that AFP intelligence officers updated President Arroyo on the status of the two JI operatives hiding in the country. "The intelligence officers gave the impression [to the President] that Dulmatin and Patek might be in Central Mindanao," Kison said. Dulmatin and Patek reportedly entered the country sometime in 2004 and were reportedly being coddled by the group of Abu Sayyaf chieftain Khadaffy Janjalani.
Posted by: Dan Darling || 02/17/2006 02:44 || Comments || Link || E-Mail|| [309 views] Top|| File under:
Indonesian coppers arrest 2 men with 3,000 detonators on passenger ferry
Police arrested two men and seized 3,000 detonators and fuses on a passenger ferry in northern Indonesia, a senior officer said Friday.

The devices were seized on a ferry in Nunukan in east Kalimantan province after being transferred from a boat that had left a port in nearby Malaysia, Maj. Gen. Sitompul said.

The arrests occurred last week, but were only made public on Friday, he said.

The two men will be charged under laws regulating explosive materials that carry a possible death penalty, he said.

Sitompul declined to speculate on whether the detonators were intended for terrorist use.

Illegal miners and fisherman who catch fish by first killing them with primitive bombs regularly buy fuses and detonators on the black market in Indonesia.

But authorities have long said that terrorists were smuggling explosive materials through east Kalimantan province, which is also close to the insurgency-wracked southern Philippines.
Posted by: Dan Darling || 02/17/2006 02:29 || Comments || Link || E-Mail|| [315 views] Top|| File under:
Syria-Lebanon-Iran
Jumblatt denounces the Syrian/Iranian axis
h/t Harry's Place. Click on the link to watch and listen to Druize leader Walid Jumblatt openly challenge both Lahoud and Assad - and denouce the Syrian/Iranian axis. Unthinkable just a short time ago.
Posted by: lotp || 02/17/2006 19:43 || Comments || Link || E-Mail|| [467 views] Top|| File under:
Iran: Nuclear Weapons Use Now Okay. Says So In The Koran Somewhere.
On February 16, 2006, the reformist Internet daily Rooz (www.roozonline.com) reported for the first time that extremist clerics from Qom had issued what the daily called "a new fatwa," which states that "shari'a does not forbid the use of nuclear weapons."

The following are excerpts from the Rooz report by Shahram Rafizadeh:

"When the Entire World is Armed With Nuclear Weapons, it is Permissible to Use These Weapons as a Counter-[Measure]"

"The spiritual leaders of the ultra-conservatives [in Iran] have accepted the use of nuclear weapons as lawful in the eyes of shari'a. Mohsen Gharavian, a disciple of [Ayatollah] Mesbah Yazdi [who is Iranian President Ahmadinejad's spiritual mentor], has spoken for the first time of using nuclear weapons as a counter-measure. He stated that 'in terms of shari'a, it all depends on the goal.'

"The religious leadership of the Islamic Republic [of Iran], which has until now regarded the use of nuclear weapons as opposed to shari'a, and has repeated this point again and again, has so far kept silent about this. In spite of the fact that, in the last few weeks, some of the senior [leaders] of the Islamic Republic have tried to reduce the pressure [exerted by] the radical [conservatives], the radicals nevertheless seem to have complete control over the [political] arena.

"[Iranian National Security Council Secretary] Ali Larijani, who is in charge of the nuclear dossier, has spoken to reporters only once since the [IAEA] Board of Governors approved its resolution - and his silence is significant.

"But yesterday, the IraNews news agency published recent remarks by Mohsen Gharavian regarding the nuclear issue. Gharavian is a lecturer at the religious schools of Qom, and is a disciple of [Ayatollah] Mesbah Yazdi. In his recent remarks, he said for the first time that the use of nuclear weapons may not constitute a problem according to shari'a. He further said that 'when the entire world is armed with nuclear weapons, it is permissible to use these weapons as a counter-[measure]. According to shari'a, too, only the goal is important...'

"[Gharavian] said that he sees no problem with the military use of nuclear weapons [sic]: 'One must say that when the entire world is armed with nuclear weapons, it is only natural that, as a counter-measure, it is necessary to be able to use these weapons. However, what is important is what goal they may be used for."

"The Ultra-[Conservatives] in Iran Have Launched a New Effort to Prepare the Religious Grounds for Use of These Weapons"

"This cleric, who is close to the government, also referred to the nuclear talks and to the future phases of the negotiations. He called the 'reporting' - rather than 'referring' - of the Iranian nuclear dossier [to the Security Council] playing with semantics, and said: 'The main goal of the West has been to put pressure on the Islamic Republic regime of Iran in order to generate fear. However, we will wait [to see] the future behavior of Europe and America, and then make the best decision.'

"Gharavian's statement is the first public statement by the Mesbah Yazdi group on the nuclear issue. Until now, none of the top-ranking religious [leaders] have authorized, on religious grounds, the use of nuclear weapons. But now it seems that the ultra-[conservatives] in Iran have launched a new effort to prepare the religious grounds for use of these weapons..."


Once again proving that you can break a heck of a lot of eggs and still not make an omelet.
Posted by: Anonymoose || 02/17/2006 08:40 || Comments || Link || E-Mail|| [405 views] Top|| File under:
Terror Networks
Al-Qaeda has 50-year plan, conflict to continue for at least 10 years
The country's anti-terrorism chief said on Thursday radical reforms were needed to tackle the al Qaeda threat and that it was "hopelessly optimistic" to think authorities would stamp out the danger in the next 10 years.

Peter Clarke, head of the anti-terrorist branch, said fundamental changes had to be made into the investigation and prosecution of terrorism cases.

The country needed a new national counter-terrorism structure, he said and called for changes to trials to allow jurors to hear evidence which currently courts rule to be too prejudicial.

Clarke's comments come after the government won key votes on two controversial security bills this week, one which toughened up existing security measures and another which brought in national identity cards.

Speaking at a conference at London's Royal United Services Institute, Clarke said police were still learning about the nature of the al Qaeda threat and how to deal with it.

Asked whether police would be in a position to counter the threat within five to 10 years, he said that was "hopelessly optimistic."

"I only wish that could be the case but I very much doubt it," he told the conference, adding it was thought Osama bin Laden's organisation had a 50-year strategy in place.

The threat to the country was graphically demonstrated last July when four suicide bombers killed 52 commuters on London's transport system. Two weeks later police say four other suspects attempted to repeat the attack but their bombs failed to go off.

There were now 60 defendants awaiting trial for suspected terrorism offences in Britain, a number Clarke described as "unprecedented".

Consequently, Britain needed a new central hub for dealing with counter-terrorism as currently only London had the necessary resources.

"The events of last July showed this is no longer appropriate," he said. "We need some form of national structure which still draws on the traditional local links."

Much of the recent heated debate in the country has focussed on whether new powers sought by the government infringed civil liberties and would alienate the Muslim community, which critics say would be counter-productive.

It has also seen terrorism, an issue on which parties traditionally work together, becoming a major political issue.

Describing himself as a "human rights policeman", Clarke said no one could claim the "monopoly on wisdom".

"What we must do is avoid policies and procedures that in themselves generate distrust," he said. "It is nothing to do with appeasing extremists or political correctness."

Problems often arose, he said, because tight legal restrictions meant the public had to be kept in the dark.

"Much of the debate and comment about counter terrorism has been skewed or lacking in detail because of the length of time it takes cases to reach trial," he said.

He cited the dramatic 2003 raid on London's Finsbury Park Mosque, which had been a focal point for extremists not just in Britain but across Europe and beyond.

It was only after radical cleric Abu Hamza al-Masri was jailed this month for inciting his followers at the mosque to commit murder that police could reveal they had found evidence of possible militant training camps in Britain.

Clarke also said jurors should be trusted more.

"I have a difficulty around the degree of information we allow jurors to hear," he said. "There is a real question here about to what extent in this day and age we should trust juries to judge the truly probative from the prejudicial."
Posted by: Dan Darling || 02/17/2006 01:54 || Comments || Link || E-Mail|| [426 views] Top|| File under:
Al-Qaeda run like a corporation, complete with vacation benefits and personality conflicts
Al Qaeda and the like have similar weaknesses to other modern organizations, according to two West Point studies that portray the terror network as sophisticated but its daily operations as banal.

As a consequence, the study "Stealing al Qaeda's Playbook" says, the United States should conduct counterinsurgency and psychological operations against terrorist organizations in a subtle manner that avoids "direct engagement" whenever possible.

The other study, "Harmony and Disharmony: Exploiting al Qaeda's Organizational Vulnerabilities," analyzes seized al Qaeda documents and lists ways to combat the group on many levels, such as targeting its finances and undermining it with propaganda. (Watch how some documents indicate al Qaeda provides vacation benefits for operatives -- 2:03)

The documents, which reside in a classified database called "Harmony," examine what the study calls "the banality of al Qaeda's day-to-day operations."

The Harmony materials "identify the al Qaeda recruitment criteria, the training program for 'new hires,' and the tactics of information, political and military warfare needed to defeat the Jews and Crusaders."

"The documents reflect meticulous operational calculations being made by the leadership over intended results and available opportunities for exploitation," according to the study. "The strategic discussions reflect a patient, organized and determined foe that has known defeats, but one with the ability to learn from its mistakes."

The study recommends different means of attacking al Qaeda, such as targeting its finances, confusing and embarrassing the rank and file, and exploiting ideological rifts.

It also looks at al Qaeda as a business, with the same inherent personality conflicts, intra-organizational disputes and arguments over allocating resources of any corporation.

"The corporate culture appears to be similar to other modern organizations," the study states.

Indeed, some of the documents used by researchers indicate that al Qaeda has vacation plans -- seven days every three weeks for married members, five days a month for bachelors -- and provides its members with 15 days of sick leave a year.

One document states that al Qaeda operatives must request vacation 10 weeks in advance, and another document outlines the pay scale for members: about $108 a month for married members, less if they're single and more if they have more than one wife.

The Harmony documents, some of which date back to the 1970s, when Islamists tried to overthrow the secular government of Syria, "also reveal a high level of arrogance and intense ambition" common to jihadist groups, the study states.

"While the theology may seem reactionary, the organization insists on using modern management principles as well. Instruction is provided on applying information technology, manipulating the media and researching the use of nuclear weapons for the cause of jihad."

The "Playbook" study takes a different approach, outlining six major trends in the thinking of prominent jihadists, including al Qaeda No. 2 Ayman al-Zawahiri, and describing how the United States could counter each one:

# Direct engagement with the United States has been positive for the movement because it rallies locals, drains U.S. resources and puts pressure on Washington's allies.

To counter the first trend, the study says the United States "should avoid direct, large-scale military action in the Middle East. If such fighting is necessary, it must be done through proxies whenever possible."

# The movement has become decentralized, making training camps obsolete and opening doors to new venues for training, such as urban areas and the Internet.

Therefore, the study authors write, the United States "must be aware of the consequences of creating new theaters for jihad, particularly in the Arab world. The U.S. must also find ways to redirect the alienation among Muslim youth that is fueling recruitment."

# Jihadist ideologues want to establish Islamic states that can be used as training bases and to help develop the "nuclei of the future jihadi order." But rather than overthrowing a sitting ruler, they would be content to create enclaves in poorly policed regions.

The United States should compete by helping local surrogates establish their own enclaves "in regions where there are security vacuums," according to the study.

# Jihadists frown on bad publicity and want to foster an image that will convince people to join their groups.

The study suggests using Cold War-era propaganda tactics to covertly sway public opinion. Attempts by the U.S. "to elicit pro-American feelings in the Middle East by making public pronouncements about the true nature of Islam or the virtues of democracy" should be avoided.

# Jihadists see religious leadership as integral to attracting youths and lending legitimacy to violence.

The United States "should very carefully and unobtrusively support Muslim religious leaders and movements" that counter the movement, even if the leaders are not friendly with the West," the study says.

"If the bottom line is a rejection of violence against the United States and its allies, [such groups] should be supported."

# Jihadists look for insights in Western thought and U.S. strategic planning.

According to the study, the United States should counter these efforts by "establishing a think tank staffed with highly trained experts on the Middle East and counterinsurgency whose sole purpose would be to identify the major jihadi thinkers and analyze their works."
Posted by: Dan Darling || 02/17/2006 00:36 || Comments || Link || E-Mail|| [467 views] Top|| File under:
Who's in the News
97
[untagged]
Bookmark
E-Mail Me
The Classics
The O Club
Rantburg Store
The Bloids
The Never-ending Story
Thugburg
Gulf War I
The Way We Were
Bio
Merry-Go-Blog
Hair Through the Ages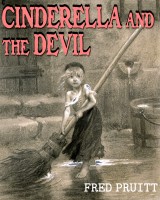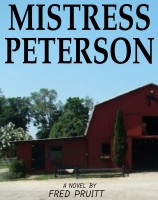 On Sale now!


A multi-volume chronology and reference guide set detailing three years of the Mexican Drug War between 2010 and 2012.

Rantburg.com and borderlandbeat.com correspondent and author Chris Covert presents his first non-fiction work detailing the drug and gang related violence in Mexico.

Chris gives us Mexican press dispatches of drug and gang war violence over three years, presented in a multi volume set intended to chronicle the death, violence and mayhem which has dominated Mexico for six years.
Click here for more information


Meet the Mods
In no particular order...


Steve White
Seafarious
Pappy
lotp
Scooter McGruder
john frum
tu3031
badanov
sherry
ryuge
GolfBravoUSMC
Bright Pebbles
trailing wife
Gloria
Fred
Besoeker
Glenmore
Frank G
3dc
Skidmark
Alaska Paul



Better than the average link...



Rantburg was assembled from recycled algorithms in the United States of America. No trees were destroyed in the production of this weblog. We did hurt some, though. Sorry.
75.101.220.230