Afghanistan
Reprimands Issued for Battle Deaths
The Army "severely reprimanded" two of the three officers cited for negligence after a flawed mission in eastern Afghanistan resulted in five U.S. deaths, according to a congressman who pushed for the information's release.

The Army officers were cited for poor planning and oversight of a Sept. 8, 2009, operation in Ganjgal, a remote village near the Pakistan border with Kunar province.

The Ganjgal investigation, conducted by Army Col. Richard Hooker and Marine Col. James Werth, determined that the "negligent" leadership of three officers at nearby Forward Operating Base Joyce contributed "directly to the loss of life which ensued." They refused direct calls for help from U.S. forces on the ground and failed to notify higher commands that they had troops under fire, the investigation found.

Reprimands in the Ganjgal case were delivered after similar discipline was rescinded last year for mistakes made in Wanat, Afghanistan, during an ambush July 13, 2008. Nine soldiers died and 27 were wounded in the battle.

In that case, a U.S. Central Command investigation cited leadership that was "derelict in the performance of their duties to properly supervise the planning and execution" of the military operation. The Wanat reprimands were rescinded in June by retiring Army Gen. Charles Campbell, infuriating family members.
Posted by: Anguper Hupomosing9418 || 02/17/2011 12:57 || Comments || Link || E-Mail|| [460 views] Top|| File under:
Payoff Political Settlement Could Resolve Parliament Row
[Tolo News] Political settlement will work to have parliamentarians choose a speaker, a newly formed commission suggested on Wednesday.

Haji Mohammad Mohaqiq, head of a newly formed commission to help ease house speaker election said an amendment in parliament's internal regulations or political settlement could bring an end to the current situation.

A change in internal regulations in the Afghan House of Representatives helps all

politician

s to run for the seat, Mr Mohaqiq said.

Some Afghan

politician

s said the

United Nations, aka the Oyster Bay Chowder and Marching Society

has shown willingness to cooperate with parliamentarian to choose a head.

"The United Nations is willing to cooperate with us. We would welcome if they make any suggestions," said Sayed Ali Kazimi, an Afghan MP.

Lawmakers suggested that political settlements should happen transparently.

"The settlement should be reached among all MPs, not just some limited groups linked to Sayaf and Qanooni," said Nelofar Ebrahimi, an Afghan MP.


Rasool Sayyaf is the Saudi puppet with semi-secret ties to Osama bin Laden. I believe he used to be related by marriage, in fact. Yunus Qanooni is the former interior minister who belongs to the Pandjir Valley group once headed by the late Ahmed Shah Masood.


To quickly resolve the problem, serious talks are in progress with the government, Abdul Rab Rasul Sayaf, Mohammad Yonus Qanooni and some other prominent candidates.
Posted by: Fred || 02/17/2011 00:00 || Comments || Link || E-Mail|| [369 views] Top|| File under:
Africa Horn
Skirmishes leave 17 dead in Mogadishu
[Iran Press TV] Heavy

festivities

between Somali government troops backed by African Union forces and

al-Shaboobs

have left at least 17 people killed and many others injured in Mogadishu.

Thirteen Somali soldiers

bit the dust

after bitter

festivities

broke out between

al-Shaboobs

and the transitional government troops in Mogadishu's northern districts of Bondhere and Shibis late on Tuesday. The skirmishes continued

until Rosy-fingered Dawn appeared in Her splendor in the East

, a Press TV correspondent reported on Wednesday.

Four civilians were also killed and 25 others sustained injuries in the fierce

shootout

s.
Posted by: Fred || 02/17/2011 00:00 || Comments || Link || E-Mail|| [372 views] Top|| File under: al-Shabaab
Africa North
Egyptian youth group: Halt gas shipments to Israel
"General, the youts are revolting!"
"Yes, Captain, and they smell awful!"

A coordinator of Egypt's April 6 Youth Movement told USA Today on Wednesday that if the group's demands "are not met, we'll be on the street again."


Doing exactly as instructed by their Muslim Brotherhood elders...

Among the group's demands - one that breaks with the stated policy of the military government - was the halting of natural gas shipments to Israel, citing what it called Israel's mistreatment of Palestinians, according to the report.

The youth movement, along with 10 other democracy activist groups, was scheduled to meet with Egypt's ruling Armed Forces Supreme Council later in the day, USA Today reported.

Tarek el-Khouly said that his group met with the military earlier in the week but did not make any demands at that time, according to the report. Because it has since become disillusioned with the pace of change taking place in Egypt, Khouly said, they will now make formal demands in the meeting.

Speaking of the military commanders running Egypt's temporary government, he said: "At the end of the day, they're [deposed Egyptian president Hosni] Mubarak's appointees and loyal to him. The proof is he's still in Sharm e-Sheikh under their protection." Previewing one of April 6's demands, he added, "We want him held accountable," USA Today reported.

Among its other demands, Khouly said that a transitional and technocratic civilian government must be immediately appointed, and restrictions on freedom of speech, freedom of association and forming political parties be lifted without delay, according to the report.
Posted by: Steve White || 02/17/2011 11:01 || Comments || Link || E-Mail|| [455 views] Top|| File under:
Hospital: 38 injured in Libya clashes
[Ma'an] Thirty-eight people were injured in clashes between Libyan security forces and demonstrators in Benghazi overnight, the director of Al-Jala hospital in the eastern city told AFP on Wednesday.


This will go nowhere -- unless Qadaffy proves to be nothing but a fearsome-looking (to his populace) facade. Keeping that in mind, I'd guess there's an 80 percent chance it'll go somewhere.



Posted by: Fred || 02/17/2011 00:00 || Comments || Link || E-Mail|| [340 views] Top|| File under:
Violent protests break out in Libya
[Al Jazeera] Hundreds of protesters have clashed with government supporters and police, who reportedly shot rubber-coated steel bullets and used water cannon in the eastern Libyan city of Benghazi.

Demonstrators gathered in the early hours of Wednesday morning in front of police headquarters and

rolled their eyes, jumped up and down, and hollered poorly rhymed slogans real loud

against the "corrupt rulers of the country",

Al Jizz

's sources said.

Chants including "No God but Allah, Muammar is the enemy of Allah," can be heard on videos of demonstrations uploaded to YouTube. Independent confirmation was not possible as
Colonel Muammar Qadaffy's
... dictator of Libya since 1969. From 1972, when he relinquished the title of prime minister, he has been accorded the honorifics Guide of the First of September Great Revolution of the Socialist People's Libyan Arab Jamahiriya or Brotherly Leader and Guide of the Revolution. With the death of Omar Bongo of Gabon on 8 June 2009, he became the longest serving of all current non-royal national leaders. He is also the longest-serving ruler of Libya since Tripoli became an Ottoman province in 1551. When Chairman Mao was all the rage and millions of people were flashing his Little Red Book, Qadaffy came out with his own Little Green Book, which didn't do as well. Qadaffy's instability has been an inspiration to the Arab world and to Africa, which he would like to rule...
administration keeps tight control over the movements of media personnel.

Police reportedly fired tear gas and violently dispersed protesters, arresting 20. Families of those

nabbed

are planning to gather outside the city's security directorate to demand their release, our source tells us.



Al Jizz

is understood to have been taken taken off the state-owned cable TV network, but is still reportedly available on satellite networks.

Meanwhile,


...back at the ranch...


protesters have taken to Twitter to spread details on how to bypass internet clampdowns.

The crowds of demonstrators included some armed with rocks and petrol bombs, said the online edition of Libya's privately owned Quryna newspaper, which is based in Benghazi - some 1,000km east of the oil-exporting country's capital.

According to the newspaper, 14 people

were maimed

in the

festivities

, including three demonstrators and ten security officials.

Benghazi's residents have a history of distrust of Qadaffy's rule, and many of the people

jugged

for membership of banned political groups are from the city.

But some 110 members of the armed - and outlawed - Libyan Islamic Fighting Group were due to be released from Abu Salim prison later on Wednesday, in a suspected move to quell tension in the city.

In a telephone interview with

Al Jizz

, Idris Al-Mesmari, a Libyan novelist and writer, said that security officials in civilian clothes came and dispersed protesters by using tear gas, batons and hot water.

Al-Mesmari was

nabbed

hours after the interview, unconfirmed reports say.
Posted by: Fred || 02/17/2011 00:00 || Comments || Link || E-Mail|| [726 views] Top|| File under:
Arabia
Bahrain's Security Forces Crack Down on Protesters
Bahrain's military says it has taken control of parts of the capital after riot police stormed a main square in Manama early Thursday to drive out thousands of demonstrators. Protesters demanding sweeping political change had set up camp in Pearl Square.

Security forces firing tear gas, percussion grenades and rubber bullets moved into the square before dawn, attacking the mostly Shi'ite protesters - including women and children - who had occupied the area since Tuesday. Witnesses say at least four people have been killed. Many injured people were rushed to local hospitals.

Meanwhile, a member of the leading Shi'ite al-Wefaq party says the opposition party may quit parliament. Earlier, Al-Wefaq leaders said the group's 18 deputies would not return to the 40-member parliament until King Hamad bin Isa al-Khalifa agreed to transform the nation into a constitutional democracy with an elected government.

The Wall Street Journal reported that seven opposition groups, including al-Wefaq, had announced their formation of a committee to help coordinate protest activity and unify the protesters' demands. The Journal said the committee plans large demonstrations on Saturday.

On Wednesday, security forces held back as tens of thousands of Bahrainis gathered, dramatically expanding pro-democracy protests. By nightfall, a massive, jubilant crowd had swelled in Pearl Square following a day of peaceful protests. Earlier, hundreds had joined a procession to mourn one of two demonstrators killed since Monday.

The Khalifa family, which has ruled Bahrain since the 18th century, is Sunni Muslim and has long had tense relations with the country's Shi'ite majority, about 70 percent of the population. In 2001, voters overwhelmingly approved a national charter to lead the way toward democratic changes. But a year later, the king imposed a constitution by decree that Shi'ite leaders say has diluted the rights in the charter and blocked them from achieving a majority in the parliament.


More from the Jerusalem Post:

Army patrols and tanks locked down the capital of this tiny Gulf kingdom after riot police swinging clubs and firing tear gas smashed into demonstrators, many of them sleeping, in a pre-dawn assault Thursday that uprooted their protest camp demanding political change. Medical officials said four people were killed.

Hours after the attack on Manama's main Pearl Square, the military announced a ban on gatherings, saying on state TV that it had "key parts" of the capital under its control.
Posted by: Steve White || 02/17/2011 10:59 || Comments || Link || E-Mail|| [619 views] Top|| File under:
Saleh to talk with people; no letup in anti-govt rallies
[Arab News] In an apparent attempt to appease the growing pressure of street demonstrators, Yemeni President
President-for-Life Ali Abdullah Saleh


... Saleh initially took power as a strongman of North Yemen in 1977, when disco was in flower, after serving as a lieutenant colonel in the army. He had been part of the conspiracy that bumped off his predecessor, Ibrahim al-Hamdi, in the usual tiresome military coup, and he has maintained power by keeping Yemen's many tribes fighting with each other, rather than uniting to string him up. ...


has announced that he is to open his office in the presidential palace for all Yemeni people to voice their problems, the government-run Saba News Agency reported on Tuesday.

However,
The infamous However...
despite Saleh's successive concessions, the demonstrations continued unabated on Tuesday -- the fifth day of protests. Approximately 2,000 protesters armed with rocks and batons fought government loyalists in the capital before the police stepped in and took control of the situation.

Riot police blocked the protesters marching down a street leading to the presidential palace. As they dispersed into side streets, they were confronted by hundreds of government backers and both groups hurled rocks at each other.

Some loyalists beat a Parliament member who had joined anti-government protesters. Ahmed Seif Hashid told

Rooters

that he believed the ruling party had hired men for support, with some of them carrying daggers.

"Most of them were not members of the ruling party, they were hired thugs," he said. "Some of them tried to stab me in the back. The attacks here keep happening, they want to occupy the places used for protests."

A few hundred men had been waiting for protesters as they gathered at Sanaa University, the launch pad for anti-government rallies. Some waved pictures of Saleh, most carried batons.

In Taiz, demonstrators seemed to be bloodied but unbowed after five days of demonstrations.

Explaining Saleh's new initiative, Saba said: "This step comes in the framework of the close and strong relationship that the president has long maintained with the nation ... in order to serve the national interest and strengthen the national mobilization to confront the challenges that face the country."

Saleh also received at the presidential palace, for the fourth consecutive day, the heads of influential tribes that live in Sanaa's neighboring governorates. The

rustics

expressed their allegiance to the president and pledged their support in light of the challenges that face the country, the agency reported.

In another development, Yemen denied reports about the death of top wanted Saudi

bad turban

Saeed Al-Shihri, second-in command of Al-Qaeda in Yemen.

Brig. Gen. Abdulrazag Al-Marouni, the head of Abyan Province Security, told the Ministry of Defense website that what has been reported is unauthentic and misleading, and that Yemen's security services are still pursuing Al-Shihri and other terrorists. Some sections of the Gulf press quoted anonymous source as saying Al-Shihri died in Abyan while working with explosives.
Posted by: Fred || 02/17/2011 00:00 || Comments || Link || E-Mail|| [349 views] Top|| File under:
Thousands of Yemeni police confront protesters
[Asharq al-Aswat] Yemen sent 2,000

coppers

into the streets of the capital on Wednesday to try to put down days of protests against the president of 32 years, a key U.S. ally in battling al-Qaeda.

The

coppers

, including plainclothes officers, fired in the air and blocked thousands of students at Sanaa University from joining thousands of other protesters elsewhere in the capital who were holding a sixth straight day of demonstrations.

Taking inspiration from the toppling of autocratic leaders in Egypt and Tunisia, Yemen's protesters are demanding political reforms and the ouster of President
President-for-Life Ali Abdullah Saleh


... Saleh initially took power as a strongman of North Yemen in 1977, when disco was in flower, after serving as a lieutenant colonel in the army. He had been part of the conspiracy that bumped off his predecessor, Ibrahim al-Hamdi, in the usual tiresome military coup, and he has maintained power by keeping Yemen's many tribes fighting with each other, rather than uniting to string him up. ...


. Their central complaints are poverty, unemployment and corruption.

Yemen is a conflict-ridden and impoverished nation. Its president has become a crucial U.S. partner in battling al-Qaeda in the Arabian Peninsula, the terror network's offshoot in Yemen. The group's several hundred fighters have battled Saleh's U.S.-backed forces and have been linked to attacks beyond Yemen's borders, including the failed attempt to blow up a Detroit-bound airliner in December 2009.

The U.S. military plans a $75 million training program with Yemen's counterterrorism unit to expand its size and capabilities in the nation's difficult mountain terrain. It's a difficult balancing act for Saleh, who has been criticized as being too close to the U.S.

Now facing unprecedented street demonstrations, Saleh has tried to defuse protesters' anger by saying he will not run for another term in elections in 2013 and that he will not seek to set up his son to succeed him.

Nonetheless, protesters

rolled their eyes, jumped up and down, and hollered poorly rhymed slogans real loud

against the president's son, Ahmed, on Wednesday.

Witnesses said police chained the university's iron gates in order to prevent students from pouring into adjacent streets.

They said at least four protesters were

maimed

in scuffles with police.

Demonstrations are also taking place in the port city of Aden and in Taaz, where thousands of protesters shouted, "Down ... down with Ali Abdullah Saleh."

Saleh's weak government -- whose control barely extends beyond the capital and is dependent on fragile alliances with powerful tribes -- faces other serious challenges.

For more than six years, government forces have been battling an on-and-off armed rebellion in the north. A secessionist movement by the once-independent south of Yemen is also heating up. The country is also rapidly running out of water and its main source of income -- oil.
Posted by: Fred || 02/17/2011 00:00 || Comments || Link || E-Mail|| [451 views] Top|| File under:
Crackdown against Protests Continues as Yemen Boils
[Yemen Post] Saleh supporters and bullies continued on Wednesday attacking students and anti-government protesters at Sana'a University, exposing the confusion of the regime and negative steps it is taking to thwart what appears to be a sign of a true revolution in the aftermath of the revolts that forced the Tunisian and Egyptian regimes out.

More than a dozen

were maimed

when the regime supporters gathered early today as usual at the university gate and attacked students and others with steel and wooden batons. The students were also locked inside the university campus and the regime fans hurled stones at students outside and inside the university.

Eyewitnesses said some protesters were beaten severely; in most cases we witnessed, seven to nine bullies ganged up on one anti-government protester.

" One protester

bravely ran away

from the violent pro-government people to a bus, but they pursued him, beat him and took his cell phone," an eyewitness said.

As the protests are growing in several provinces demanding the removal of the regime and comprehensive reforms, large numbers of

coppers

with batons continue to spread and blanket cities to oppress the protests.

In Taiz, people are continuing to join thousands of protesters stationed in downtown the city for a sixth straight day and determined to continue until President-for-Life Saleh


... exemplifying the Arab's propensity to combine brutality with incompetence...


, his family and corrupt government quit.

Today, temporary security, media and organizational committees from the protesters started collecting donations to provide necessary items for the protesters to continue.

Also, the people started to set up tents in Oseifra district, vowing to strive for their liberation after the Tunisian and Egyptian people.

There was no violence today in Taiz, as a protester said there were no

coppers

and bullies at the protest site. "we are continuing peacefully," the protester said.

In the meantime, MPs from the ruling party urged to set a timetable to end the occupation of Tahrir Square in downtown Sana'a, saying setting up hundreds of large tents in the square was a stupid move. " It is a shame on our party to act like that, and the authorities should not use excessive force against the protests," said MP Muhammad Bishr.

MP Ali Al-Ma'amari warned of using some slogans including incitement to regionalism, saying playing with the card of regionalism and social discrimination can destroy Yemen.

" I also urge to activate the supervisory role of the House of Representatives at this crucial moment Yemen is passing through," he said. Other

politician

s criticized the oppressive measures against protesters including those at Sana'a University.
Posted by: Fred || 02/17/2011 00:00 || Comments || Link || E-Mail|| [362 views] Top|| File under:
Thousands of Soldiers Deployed to Sana'a and all Yemen's Provinces
[Yemen Post] Eyewitness said that Yemeni authorities in Sana'a and all Yemen's provinces started tightening security measures in an attempt to stop protesters from participating in an anti-government rallies in Yemen's province.

Sources told the Yemen Post that the government is tightening security, mainly in the capital, deploying

coppers

in large numbers with batons to the streets amid fears triggered by the wind of protest in the region in the aftermath of the Tunisian revolution in January.

They added that the regime deployed on Wednesday 2,000 soldiers, including plainclothes officers, to try to halt six days of demonstrations demanding President-for-Life Saleh


... exemplifying the Arab's propensity to combine brutality with incompetence...


to step down.
Posted by: Fred || 02/17/2011 00:00 || Comments || Link || E-Mail|| [358 views] Top|| File under:
Protesters killed in Yemen clashes
[Al Jazeera] Police shot and killed two protester in Yemen's main southern city of Aden, medics said, while unrest in the capital Sanaa against the rule of
President-for-Life Ali Abdullah Saleh,


... Saleh initially took power as a strongman of North Yemen in 1977, when disco was in flower, after serving as a lieutenant colonel in the army. He had been part of the conspiracy that bumped off his predecessor, Ibrahim al-Hamdi, in the usual tiresome military coup, and he has maintained power by keeping Yemen's many tribes fighting with each other, rather than uniting to string him up. ...


the president, continued for a sixth straight day.

Mohammed Ali Alwani, 21, was

rubbed out

after

festivities

broke out between police and demonstrators, his father said. The other victim has not yet been identified.

Police in Aden fired shots into the air to try to break up around 500 protesters. Medics said one of the victims had been hit in the back.

The demonstrators hurled stones at police, set tyres and vehicles on fire and stormed a municipal building where heavy gunfire was heard.

Security forces, heavily deployed in Aden,

nabbed

at least four people as they fired warning shots and tear gas to disperse protesters who had gathered at the Al-Ruweishat bus station in the Al-Mansura neighbourhood of Aden.

Protesters chanted "The people want to overthrow the regime" and "It's time to leave, Ali".

In the capital Sanaa, at least 10 protesters were hurt amid

festivities

between students demanding the ouster of President-for-Life Saleh


... exemplifying the Arab's propensity to combine brutality with incompetence...


and supporters of his ruling General People's Congress.

Hundreds of students had set off for Al-Sabiine square near the presidential palace, only to be attacked by a like number of Saleh loyalists armed with batons, stones and daggers.

The protesters responded by hurling stones, and when the violence spread into the campus of Sanaa university, where the march began, police fired warning shots.

"The thugs and supporters of the ruling party ... want to massacre" the students, the head of the university's student union, Radwan Masud, said, adding that 10 students had been hurt.

He vowed that the students would "continue their revolt and will not be hindered by the ruling party's actions."

Elsewhere in Sanaa, a sit-in by judges demanding greater independence for the judiciary and the sacking of the entire Supreme Judicial Council, including the justice minister, went into its second day outside the justice ministry.

The judges, who have poured into Sanaa from all over Yemen, also want higher salaries.

In other protests, workers in Sanaa gathered at several state-owned companies to demand that their managers to step down. They too also called for higher wages.

On Tuesday, police in Sanaa stepped in when supporters and opponents of the president clashed, leaving three injured. In Taez, south of the capital, the two sides also clashed.

On Monday, rocks and batons flew in the capital as protesters - mainly students and lawyers - confronted police and Saleh's supporters. Police also clashed with around 2,000 protesters in Sanaa on Sunday.

In the face of the unrest, Saleh has postponed a visit to the United States that had been planned for later this month, after the opposition agreed on Sunday to resume talks suspended since October.

Eyeing protests that brought down the presidents of Tunisia and Egypt, Saleh, in power since 1978, pledged earlier this month not to stand in the next presidential elections. He also vowed not to pass on the reins of power to his son.

Of the 23 million people in Yemen, 40 per cent live on less than $2 a day and a third suffer chronic hunger.
Posted by: Fred || 02/17/2011 00:00 || Comments || Link || E-Mail|| [360 views] Top|| File under:
Britain
British Anger Over Early Release of Man Linked to 7/7 Bombing
The UK government said Tuesday that it would press American officials for an explanation of why an operative of Al Qaeda who admitted to aiding one of the plotters of the July 2005 terrorist attacks in London was released early from prison.
Posted by: Anguper Hupomosing9418 || 02/17/2011 00:00 || Comments || Link || E-Mail|| [368 views] Top|| File under:
China-Japan-Koreas
Tanks Ready For Use Against Uprising in Pyongyang
The North Korean Army's Guard Command, a military unit tasked with protecting leader Kim Jong-il, is hiding scores of tanks in Pyongyang to quell any popular uprising, Radio Free Asia claimed Tuesday.

The U.S.-funded radio station quoted a defector from Pyongyang as saying, "There is a battalion of about 50 tanks from the Guard Command in the Taedong River area in eastern Pyongyang. They stage a field exercise about once a year."

He said the tanks used to move only at the night to escape public notice. "All are hidden underground. I heard from families of officers of the tank battalion that there are also tanks in an underground near Moranbong," a hill in downtown Pyongyang.

Kim Kwang-jin, another defector who works for the U.S. Committee for Human Rights in North Korea, said there used to be a battalion of tanks in an underground area beneath the Kumsusan Assembly Hall while Kim Il-sung was alive, but he was unsure whether it is still there.

The tanks are ready to move in response to riots or demonstrations, the radio station speculated.

Jong Su-chol (45), a former North Korean Army officer, said, "Major weapons and elite troops of the Guard Command are deployed in Pyongyang. The command is also armed with missiles."

The guard is reportedly so well equipped and trained that it could immediately put down a military coup.


Unless, of course, the coup is led by the general in charge of the Guard Command...
Posted by: Steve White || 02/17/2011 00:00 || Comments || Link || E-Mail|| [639 views] Top|| File under:
Guantanamo inmate pleads guilty
[Al Jazeera] A Sudanese prisoner, held at the US naval base in Guantanamo Bay, has pleaded guilty to terrorism charges, admitting he trained al-Qaeda recruits in Afghanistan. On Tuesday, defendant Noor Uthman Muhammed became the fourth detainee to take a plea deal at the special tribunals created to try terrorism suspects.

Noor, as he asked the court to call him, admitted he was a weapons instructor and logistics manager at the Khaldan paramilitary camp in Afghanistan. Some of the September 11 hijackers and other al-Qaeda operatives are said to have trained at the camp.

Noor's plea agreement, which was not disclosed, sets a shorter cap on his sentence on the condition that he will co-operate in other prosecutions.


The traditional deal done for weasels...

He could have faced life in prison if convicted at trial.


Then again, ratting out his pals started to look pretty good...

Noor is not classified as a "high value" prisoner but Navy Captain John Murphy, the tribunal's chief prosecutor, said Noor and the Khaldan camp were integral parts of the al-Qaeda pipeline.


Sorta like a number three...

"He is part of the apparatus of al-Qaeda and terrorism," Murphy told journalists after the plea hearing.

Captured in March 2002 in Pakistain, the original charge accused him of conspiring with al-Qaeda to attack and murder civilians. The version he pleaded guilty to has removed that language and he admitted only to conspiring with al-Qaeda to provide material support for terrorism. That includes providing safe houses, false identification, explosives and unidentified "lethal substances" to al-Qaeda and its associates.

Noor, who has been held at Guantanamo for more than eight years, is due to be sentenced by a panel of military officers.

He is the sixth inmate in Guantanamo Bay to be convicted and the third since President Barack B.O. Obama took office, a military spokeswoman said.

Meanwhile,


...back at the ranch...


a US appeals court on Tuesday, overturned the planned release of another Guantanamo Bay detainee who prosecutors said trained in an al-Qaeda camp weeks before the September 11 attacks, according to court documents.

Saeed Hatim, from Yemen, who has been

jugged

at Guantanamo Bay since 2002, claims he falsely confessed to having al-Qaeda links because he was tortured in US custody.

A lower court judge ordered his release in December 2009, but stayed the ruling, which kept him behind bars pending the appeal.

The three-judge panel of the Court of Appeals in Washington on Tuesday ruled that decisions issued in other Guantanamo cases have set new legal precedents. The panel said Hatim's case must be heard again in light of the new standards. His case returns to the federal district court for new hearings.

Obama had vowed to shut down the controversial Guantanamo Bay prison, but he failed faces reality resistance from Congress amid a fierce debate over the future of its high-profile foreign inmates.

This article starring:
Noor Uthman Muhammed
Saeed Hatim
Posted by: Fred || 02/17/2011 00:00 || Comments || Link || E-Mail|| [352 views] Top|| File under: al-Qaeda
Somali pirate gets 33 years in jail
[Al Jazeera] A teenage Somali pirate who attacked a US-flagged ship in 2009 has been sentenced to more than 33 years in prison.

Abduwali Abdukhadir Muse was charged with kidnapping, hijacking and hostage-taking for his role in the seizure of the Maersk Alabama container ship and two other vessels in the Indian Ocean.

Federal Judge Loretta Preska on Wednesday cited the need for deterrence in issuing the sentence of 33 years and nine months. Muse's lawyers had asked for the minimum term, 27 years.

Muse - the sole surviving pirate after others were killed by US Navy marksmen -


One could argue that 33 and 3/4 years was actually rather lenient, considering how his pals fared...

was extradited to the US following the April 2009 attack in which kidnapped Captain Richard Phillips was rescued while three captors around him were

rubbed out

by sailors on another vessel.

Prosecutors described Muse as a hardened pirate leader who displayed a cruel streak when he pretended to shoot captives. Muse's lawyers have argued he was only in his mid-teens at the time of the crime.


That's plenty of time to become 'hardened'...

However,
The infamous However...
a judge ruled that there was sufficient evidence of Muse being at least 18 and that he could be tried as an adult.

"Muse's attorneys had tried to argue that he should get a more lenient sentence, saying he was very young when the crime occurred, and also that he grew up in terrible conditions, in extreme poverty,"

Al Jizz

's Kristen Saloomey, reporting from the court, said.

"Muse himself addressed the court, apologised for his actions and said that he had been led astray by certain people who were smarter than him and more powerful than him."


He felt pretty powerful when he had a gun in his hands, I'll bet...

In court, Maersk Alabama crew member Collin Wright described Muse as the leader and said it had been "a very scary experience." Wright called for "the heaviest sentence possible."

US prosecutor Preet Bharara said: "For five days that must have seemed like an eternity to his victims, Abduwali Abukhadir Muse terrorised the captain and crew of the Maersk Alabama. Now he will pay for those five days and the events leading up to them."

This article starring:
Abduwali Abdukhadir Muse
Posted by: Fred || 02/17/2011 00:00 || Comments || Link || E-Mail|| [483 views] Top|| File under: Pirates
India-Pakistan
Pakistan receives Kerry apology
An influential US senator has said his country is "deeply sorry" over the killing of two Paks by a US official.


John I was in Vietnam, you know Kerry
... the Senate's current foreign policy expert, filling the empty wingtips of Joe Biden...
, who is chairman of the Senate Foreign Relations Committee, delivered the apology after arriving in Pakistain on Tuesday to resolve a diplomatic row over the official named Raymond Davis.

"We are deeply, deeply sorry for that tragic incident," Kerry said soon after arriving in Pakistain's eastern city of Lahore.

"I want to come here to express our deepest regret for those tragic events and to express the sorrow of American people for the loss of life that has taken place."

Earlier, Barack B.O. Obama, speaking in Washington DC, urged Pakistain to free Davis while insisting that he was not "callous" about the shooting that led to the US employee's arrest.

In his first public remarks on a case that has cast a chill over an already strained partnership, the US president said Davis enjoyed diplomatic immunity under the Vienna Conventions.

"We expect Pakistain ... to abide by the same convention," Obama said.

"We're going to be continuing to work with the Pak government to get this person released.

"Obviously, we're concerned about the loss of life. We're not callous about that, but there is a broader principle at stake."

Diplomatic immunity

Davis insists he acted in self-defence when he

rubbed out

two Paks in the eastern city of Lahore on January 27.

Another Pak died when struck by a US diplomatic vehicle that came to Davis's assistance.

But many Paks have been suspicious about Davis, who was

nabbed

with loaded weapons and a GPS satellite tracking device. US authorities have been vague as to his role in Pakistain.

Obama said that diplomatic immunity was critical because otherwise diplomats who "deliver tough messages to countries where we disagree with them" will "start being vulnerable to prosecution locally".

"That's untenable. It means they can't do their job," Obama said.

The US has heaped pressure on Pakistain's weak government to free Davis, triggering a new flare-up in anti-US sentiment in the South Asian nation.

The US has put off three-way talks with Pakistain and Afghanistan that were due to be held next week.
Posted by: Fred || 02/17/2011 00:00 || Comments || Link || E-Mail|| [451 views] Top|| File under: Govt of Pakistan
Iraq
Security forces defuse 2 bombs in Baghdad
BAGHDAD / Aswat al-Iraq: Security forces managed on Wednesday to defuse two bombs and detonate two others in eastern Baghdad, according to a security source.

"Hawk Forces managed on Wednesday (Feb. 16) to defuse two bombs and detonated two others on the road linking al-Rustamiya and Baghdad al-Jadieda, southeastern Baghdad," the source told Aswat al-Iraq news agency. He did not give more details.
Posted by: Steve White || 02/17/2011 00:00 || Comments || Link || E-Mail|| [379 views] Top|| File under:
Iraqis attack government offices
[Al Jazeera] Three people have been killed and dozens

maimed

in

festivities

between security forces and protesters in a southern Iraqi province, after around 2,000 people attacked government offices in protest over poor services.

Protesters took threw rocks and took over a provincial council building in Kut in Wasit province, about 160km southeast of

Storied Baghdad

, on Wednesday. Three government buildings were set on fire, including the governor's official residence.

A police source in Kut said three protesters were killed in

festivities

and about 30

maimed

, including 15

coppers

. A hospital source said one of the dead was a 16-year-old boy who suffered a bullet to the chest.

Officials said

coppers

and soldiers fired their weapons into the air in a bid to dissuade protesters, while private security guards employed by Wasit council opened fire directly into the crowd.

"Those were private guards, only they fired at the protesters. They were outside the law," police Brigadier General Hussein Jassim told AFP. "Our forces only fired into the air."

Major Mohammed Saleh, the senior police intelligence officer in Kut, said: "Measures will be taken against the private guards but after the situation has calmed down."

Demonstrators are demanding Latif Hamad al-Tarfa, the provincial governor, resign over poor basic services such as electricity and water.

They held up placards that said, "To all citizens: Electricity is only for officials", a reference to Iraq's dramatic shortfall in power provision.

"We demand that our rights be met, that we have better services and that the authorities fight corruption," Ali Mohsen, a 54-year-old professor at Wasit university, said. "We demand that the governor resign ... all we need is services."

An official told

Al Jizz

that protesters were enraged by comments by al-Tarfa belittling demonstrators at a much smaller protest a week ago.
Posted by: Fred || 02/17/2011 00:00 || Comments || Link || E-Mail|| [443 views] Top|| File under:
Southeast Asia
Soldier gunned down in southern Thailand
An army intelligence officer was gunned down by a motorcyle gunman in Pattani province on Thursday morning. Sgt Abdulloh Kalong, 32, and his wife Suriyani, 36, were going from their home to Yala town on a motorcycle when two men following them on another motorcycle attacked them. Sgt Abdulloh was shot twice, but his wife was not hurt.

In neighboring Yala province, a rubber tapper was seriously wounded by an explosion in a rubber plantation. Police said the homemade bomb blew up when Useng Payo, 45, stepped on it.

Massacre suspect turns self in
A suspect wanted in connection with a massacre in a Pattani village has turned himself in but denied any wrongdoing. Lukman Kasaha told police he had nothing to do with the early morning attack by gunmen that left five people dead and four wounded on February 3.

Police disclosed no details of their interrogation of Mr Lukman but said he had provided them with information that would be beneficial. Mr Lukman was released on bail after questioning yesterday but is required to report to authorities every day.

Warrants have been issued for three other men wanted in connection with the attack: Hasman Jeba, 30, Aliyasa Samo,28, and Zamri Adae, 25.

In Yala, a combined force led by the 11th Yala Special Task Force yesterday raided three locations in Muang district thought to be hide-outs for suspects wanted in connection with a car bombing on Sunday.

The powerful explosion rattled the business center of Yala municipality, injuring 18 and sparking a large fire that caused an estimated 10 million baht in damage. Police said the attack by suspected terrorists insurgents could have done even more damage - one of four bombs failed to go off. No one was arrested in yesterday's two-hour long operation.

Muang district police yesterday conducted a campaign to promote the installation of security cameras in front of houses and shops in the business district. Sathaporn Kanchabut, deputy Yala municipal chief councillor, said 300 more surveillance cameras were being put in place throughout the city following the bombing.
Posted by: ryuge || 02/17/2011 02:13 || Comments || Link || E-Mail|| [371 views] Top|| File under:
Syria-Lebanon-Iran
Persian warships maybe rethinking Suez transit
Various reports are that the Persian ships that were planning to transit the Suez canal have

- changed their mind

- were ordered by Tehran to come back

- ran into some tech problems

- were blocked by Egypt (that's the Haaretz report to which I've linked)

- didn't bring the right forms or enough in the way of fees


Or, per the Jerusalem Post, are going through after all. But apparently the rule is that ships which want to go through the canal must give the Egyptian authorities 24 hours notice in order to get a place in the queue.
Posted by: Lord Garth || 02/17/2011 11:06 || Comments || Link || E-Mail|| [360 views] Top|| File under:
Clashes at Funeral of Iranian Student Killed in Anti-government Protests
[An Nahar] Clashes erupted Wednesday between regime backers and "apparent" supporters of Iran's opposition at a funeral in Tehran of a student killed in anti-government protests, state television reported.


... and if you can't believe state television who can you believe?


"Students and people participating in the funeral of martyr Sane'e Zhale in Tehran Fine Arts University are clashing with a few apparently from the sedition movement," the television website said.

It said that regime backers by "chanting slogans of 'Death to Monafeghin'(rebels) forced them (opposition supporters) out of the scene."

The

festivities

erupted when pro-regime backers, including members of parliament and Revolutionary Guards, held a demonstration during the funeral of Zhale chanting "

Death to America™

! Death to Israel! Death to Britain! Death to Monafeghin! Death to Mousavi and Karroubi!", state media reported.

Zhale, a Sunni Kurd, was slain during Monday's anti-government protests staged by supporters of opposition leaders Mir Hossein Mousavi and

Mehdi Karroubi

.

But he became the centre of a dispute Wednesday, with regime-backers insisting he was member of the volunteer Islamist Basij militia, while the opposition said he came from their ranks.

"This university student (Zhale) was shot around Enghelab Square by small arms fire. He was a student of fine arts and defender of the regime," said state news agency IRNA.

Opposition website Rahesabz.net said Zhale was "pro-Mousavi and a member of the Green Movement," referring to the opposition movement spearheaded by Mousavi which refuses to acknowledge the presidency of
Mahmoud Short Round Ahmadinejad.

"His family was under pressure to say he is Basiji and pro-government," the website said.

Zhale was one of the two people killed on Monday when riot-police and opposition backers clashed in Tehran during an anti-government demonstration.

In the holy city of Qom, regime backers gathered at the main seminary school where they were addressed by hardline

holy man

Ayatollah Ahmad Khatami, state television reported.


... and if you can't believe state television who can you believe?


Iran's prosecutor general Gholam Hossein Mohseni Ejeie meanwhile warned that action would be taken against Mousavi and Karroubi.

"The heads of seditions are the people who should be punished for their criminal acts and God Willing actions in this regard are being taken," Mohseni Ejeie said, according to Fars news agency.

"People have given them their punishment, but people also have a legitimate right to demand (punishment) from the judiciary which we hope we would be able to fulfill."

Mohseni Ejeie said several people were

nabbed

during Monday's protests but some were immediately released, adding that some more arrests are expected later.

"In general the anti-revolution current is behind these events. Unfortunately, some have fallen in traps of America."

Thousands of anti-government protests took to streets of Tehran Monday and clashed with riot-police in which two were slain and several

maimed

, including nine members of security forces, officials and opposition websites say.

The two opposition leaders came out fighting on Wednesday after MPs the previous day demanded they be executed for their role in Monday's protests, issuing statements slamming the authorities and praising demonstrators.

Karroubi, once a pillar of the regime, said in a statement posted on his website Sahamnews.org, he was ready to "pay any price."

"I declare that I am not afraid of any kind of threat and as a soldier of this great nation for the past almost 50 years, I am ready to pay any price," he said.

"I am warning that before it is too late, take out the buds from your ears and listen to the voice of the people. Forcing violence and opposing peoples' wishes will last only for a certain time," the

holy man

said.

In a separate statement on his own website Kaleme.com, Mousavi criticized the authorities and praised the protesters for turning out in Monday's rally.

"The glorious rally on 25th Bahman (February 14) is a great achievement for the great people of a great nation and for the Green Movement," Mousavi said, referring to the opposition movement and its supporters who took to streets on Monday.
Posted by: Fred || 02/17/2011 00:00 || Comments || Link || E-Mail|| [509 views] Top|| File under: Govt of Iran
Who's in the News
63
[untagged]
4
Govt of Iran
3
Govt of Pakistan
3
Hezbollah
1
al-Qaeda
1
Hamas
1
Pirates
1
Jemaah Islamiyah
1
al-Shabaab
Bookmark
E-Mail Me
The Classics
The O Club
Rantburg Store
The Bloids
The Never-ending Story
Thugburg
Gulf War I
The Way We Were
Bio
Merry-Go-Blog
Hair Through the Ages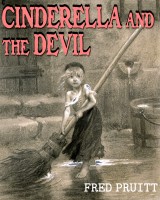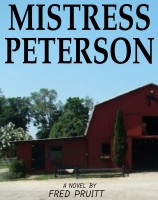 On Sale now!


A multi-volume chronology and reference guide set detailing three years of the Mexican Drug War between 2010 and 2012.

Rantburg.com and borderlandbeat.com correspondent and author Chris Covert presents his first non-fiction work detailing the drug and gang related violence in Mexico.

Chris gives us Mexican press dispatches of drug and gang war violence over three years, presented in a multi volume set intended to chronicle the death, violence and mayhem which has dominated Mexico for six years.
Click here for more information


Meet the Mods
In no particular order...


Steve White
Seafarious
Pappy
lotp
Scooter McGruder
john frum
tu3031
badanov
sherry
ryuge
GolfBravoUSMC
Bright Pebbles
trailing wife
Gloria
Fred
Besoeker
Glenmore
Frank G
3dc
Skidmark
Alaska Paul



Better than the average link...



Rantburg was assembled from recycled algorithms in the United States of America. No trees were destroyed in the production of this weblog. We did hurt some, though. Sorry.
3.231.167.166