Afghanistan
Afghans to share intel with Pakistan on Taliban
Pakistan and Afghanistan will share intelligence about the whereabouts of Taliban and Al Qaeda activists inside Pakistan and are devising a mechanism to ensure that subversive elements were firmly dealt with, the Afghan Foreign Minister Abdullah Abdullah said.

Talking to Daily Times, the Afghan foreign minister said that there were no two opinions about the presence of Taliban on Pakistani soil.

The issue, he said, was how to deal with the threat and how to fight the "common enemy", he said, adding that the issue had been discussed by Pakistani and Afghan leaders during the current round of talks. He said that security remained the main focus of the talks between President Hamid Karzai and President Pervez Musharraf. "I think this visit provided the best opportunity to find solutions to these issues," he said. Abdullah said that Pakistan had raised the issue of border incursions during the talks and it was also discussed in detail. He rejected Pakistan's proposal to fence the border between the two countries as a way of curtailing cross-border incursions.

"A fence or wall is something which separates nations. We are living in an age where we need to build bridges, not walls," he said. "On Thursday, President Karzai addressed the National Defence College, where he was asked about this proposal by one of the participants," he said. "Al Qaeda doesn't have a base in Afghanistan anymore," he said, adding, "Although there are groups linked to Al Qaeda carrying out suicide attacks in Afghanistan, they don't have a base there anymore," he said.

He said Afghanistan was a global base of operations for Al Qaeda before September 11, and they controlled almost 90 percent of the country. "However, the situation has completely changed now," he said.

The Afghan minister said that his government was in the process of developing close relations with all countries in the region, including India and Pakistan. "Our relations with India are very important to us," he said. "Expanding our relations with Pakistan, India and Iran and the rest of the world is our number one priority," he said. He rejected a comparison with Iraq, saying that there was a clear-cut difference between the situation of the two countries. "Of course, the situation in Afghanistan is different, and calling it 'occupation' would be incorrect," he said. "The presence of international forces in Afghanistan has helped its people rebuild their homeland," he said.

In response to a question about Afghanistan acting as a channel between energy-rich Central Asia and South Asia, the Afghan foreign minister said that things had changed and now there was enough stability in Afghanistan to make trade with other countries in the region possible.
Posted by: Dan Darling || 02/18/2006 01:26 || Comments || Link || E-Mail|| [312 views] Top|| File under:
Africa Horn
US army helicopters crash off Djibouti
Two US Marine Corps helicopters on a night time training mission have crashed into the waters of the Gulf of Aden, leaving two crew members injured and 10 others missing. The CH-53 helicopters went down around 5.30pm local time on Friday in the waters near Ras Siyuan in northern Djibouti, a US military statement said. "There were a total of 12 crew members aboard at the time of the crash," the statement said. "Djiboutian military members near the impact site responded immediately and were able to rescue two injured crew members," it said.
Posted by: Fred || 02/18/2006 00:00 || Comments || Link || E-Mail|| [284 views] Top|| File under:
Africa North
Gaddafi: Islam will 'subordinate Europe'
In his first public statement after the braking out of the scandal with the cartoons with Prophet Muhammad the Libyan Leader Col. Muammar Gaddafi announced that one day the Islam will disseminate its power over the European countries, the web edition of Libya Today reports.

In his statement Gaddafi calls those who had published the cartoons "slanderers who disseminate religious hatred". He went on criticizing European schools that teach the children that the Muslim Prophet was not a messenger of Allah but a liar.

According to Gaddafi the riots in the poor suburbs of Paris last year were "only the beginning of the armed struggle of the Muslims against discrimination in Europe". "Probably one day Europe will be subordinated to the Islam", Col. Gaddafi claimed, cited by the publication.

Posted by: lotp || 02/18/2006 14:00 || Comments || Link || E-Mail|| [297 views] Top|| File under:
Cartoon Corpse Count up to 11
Eleven people were killed and an Italian consulate was burned in Libya on Friday night during protests to denounce the publication of cartoons depicting the Prophet Mohammed, sources in Libya said. There also was a "high number" of injuries, said an official with the Italian Embassy in Tripoli.

In the port city of Benghazi in northeast Libya, protesters set the Italian Consulate on fire, but it was safely evacuated and no employees were injured, said Francesco Trupiano, Italy's ambassador to Libya. "It was peaceful, then it became violent," Trupiano said of the protests in Libya's second-largest city. He said he doubts the consulate will close.

Trupiano speculated that the consulate was targeted because it is the only Western consulate in the city. However, many of the protesters said they were angry because Italian Reforms Minister Roberto Calderoli recently flaunted a T-shirt displaying one of the controversial cartoons on state TV this week. Prime Minister Silvio Berlusconi has asked Calderoli to resign.

Another demonstration was held in Sebha, where demonstrators gathered after Friday prayers and issued a statement urging respect for religious shrines and beliefs.

The state-run Libyan news agency, Jamahiriya, or Jana, reported on its Web site that the casualties occurred when protesters clashed with police. The public prosecutor has been asked to investigate the way police dealt with the demonstrators, the news agency said. Jana described the protests as massive but peaceful. It gave no crowd estimates.

The government "strongly denounces" the actions of those who burned part of the Italian consulate, Jana reported. Police were able to prevent most of the attackers from entering the building, but a few went inside and some vehicles outside were burned, the news agency reported. "The participants in this demonstration expressed in a statement their denunciation and condemnation of such encroachment on Islam and Muslims, stressing the necessity to condemn and criminalize this heinous action," Jana reported.

Protests over the cartoons have escalated in recent weeks, more than four months after they first appeared in a Danish newspaper in September. They were later reprinted by other publications, mostly in Europe. Muslims consider depictions of Mohammed blasphemous.

A written statement released by protesters in Benghazi said they consider Denmark's publication of the cartoons "a direct hostile action." The statement hailed the government's closure of Libya's embassy in Denmark and urged the Arab League and the Organization of Islamic Conferences to encourage boycotts of any nation that "may dare to touch our religious and historic symbols."

Demonstrators, some of whom set the Danish flag on fire, also appealed to economic institutions to ban the imports and consumption of goods produced in Denmark.
Posted by: Dan Darling || 02/18/2006 02:02 || Comments || Link || E-Mail|| [282 views] Top|| File under:
Africa Subsaharan
Deadliest cartoon riots kill 16 in Nigeria
Coincident with oil rebels? Sure, and OJ was innocent. EFL


Deadly protests over cartoons of the Prophet Mohammad spread in Africa, killing 16 people in Nigeria on Saturday a day after claiming 11 lives in Libya.

Many of those who died in northern Nigeria were Christians, killed after a Muslim protest over the cartoons turned violent and rioters torched churches, shops and vehicles, police and local officials said.

It was the bloodiest protest so far over satirical cartoons of the Prophet, first published in a Danish newspaper, that Muslims regard as blasphemous.

"They went on the rampage, burning shops and churches of the Christians. The protesters killed the others. Some were even killed in the churches," said Joseph Hayab, north-west secretary of the Christian Association of Nigeria (CAN).

The row over the cartoons also forced two ministers out of their jobs in Europe and the Middle East after 11 people died in the Libyan town of Benghazi in clashes on Friday between police and protesters who had tried to storm the Italian consulate.

Italian Reforms Minister Roberto Calderoli, who had the cartoons made into a T-shirt which he wore on television, resigned after he was widely blamed for the violence in Libya.

In Tripoli, the General People's Congress fired Interior Minister Nasser al-Mabrouk Abdallah and police chiefs in Benghazi, saying "disproportionate force" had been used.

The Congress hailed the dead as "martyrs" and declared Sunday a day of mourning across Libya.

As thousands of Muslims rallied in central London to keep up the cycle of cartoon protests around the world, there was fresh bloodshed in Pakistan when four people were wounded in gunfire at a demonstration in the central Punjab region.

Protests in Pakistan this week have resulted in at least five deaths, and on Friday it became the latest country where Denmark has decided to temporarily close its embassy. Denmark urged any Danes in Pakistan to leave as soon as possible.

In Nigeria, whose 140 million people are divided about equally between Christians and Muslims, 15 people died in the northeastern state of Borno and one died in the north-central state of Katsina, police spokesman Haz Iwendi said.

He said 11 churches had been torched in Borno and the army had been called in to state capital Maiduguri to impose order.

"The Muslim group came out to protest and the security forces tried to ensure it was peaceful, but there were some hoodlums in the crowd and somehow the security forces shot one or two of them," said Hayab of CAN.

Thousands have been killed in Christian-Muslim clashes over the last five years in Nigeria. Twelve northern states, including Borno, introduced Islamic sharia law in 2000 which has contributed to the animosity between the two religions.


Posted by: Frank G || 02/18/2006 20:36 || Comments || Link || E-Mail|| [431 views] Top|| File under:
Nigeria hard boyz threaten total war
A Nigerian militant commander in the oil-rich southern Niger Delta has told the BBC his group is declaring "total war" on all foreign oil interests. The Movement for the Emancipation of the Niger Delta has given oil companies and their employees until midnight on Friday night to leave the region.

It recently blew up two oil pipelines, held four foreign oil workers hostage and sabotaged two major oilfields. The group wants greater control of the oil wealth produced on their land.

The warning came as militants and the army exchanged fire after a government helicopter gunship attacked barges allegedly used by smugglers to transport stolen crude oil. Correspondents say the militants provide security for the smugglers.

It is the first time the military leader of the Mend movement, Major-General Godswill Tamuno, has spoken publicly of his group's aims. He refused to be interviewed on tape or for his location to be disclosed.


"Are you crazy? I talk to you, and the Americans will come get me!"

He told the BBC's Abdullahi Kaura Abubakar that they had launched their campaign, called "dark February", to ensure that all foreign oil interests left. He said that they had had enough of the exploitation of their resources and wanted to take total control of the area to get their fair share of the wealth.


Not that he has any idea how to make an oil platform work.

Our correspondent says the movement brings together a variety of local Ijaw groups that had been operating in the Niger Delta before. The group enjoys considerable local support and it is difficult to pinpoint exactly who is a member, he says.


How about the ones carrying guns?

Mend's leaders tend to like to be faceless, our reporter says, and they usually send statements to the media via email.

Shell, one of the oil companies operating in the Niger Delta, told our reporter that security measures were being taken to secure their staff and property, but would not give details.

The Niger delta has been the scene of a low-level war in recent months and the government has increased its military presence in the region. After a government raid on oil barges earlier this week, Mend released a statement saying the helicopter gunship had fired rockets and machine-guns at targets on land and accused the military of targeting civilians.

It warned that its fighters were capable of shooting down military helicopters and accused Shell of helping out the security forces by allowing them use of an airstrip it operates. The military has denied it used the facility. According to AFP news agency, Shell has not confirmed or denied that its airstrip was the base for the attack.

The smugglers are believed to exchange oil for weapons from eastern Europe.
Posted by: Dan Darling || 02/18/2006 01:54 || Comments || Link || E-Mail|| [723 views] Top|| File under:
Caucasus/Russia/Central Asia
Stavropol Krai fighting suggests Nogai Turks now joining Basayev
Russian police have claimed that the eight to 12 militants killed during an extended battle on 9-10 February in a village in the Neftekum district of Stavropol Krai were all Nogais, members of a djamaat, or militant group, based in the Shelkovsky district of northeastern Chechnya. If true, that report provides further evidence that in recent years ever-larger numbers of young men from other ethnic groups and regions of the North Caucasus have joined the ranks of the Chechen resistance.

The Nogais are a Turkic people descended from the Qipchaks who in the 13th and 14th centuries coalesced with their Mongol conquerors to form the Nogai Horde. They adopted Sunni Islam in the 14th century. Their language is most closely related to Kazakh and Kara-Kalpak. In other words, the Nogais are not ethnically or linguistically even remotely related to the Chechens and Ingush.

According to the brief history of the Nogais in Shirin Akiner's "Islamic Peoples Of The Soviet Union," which still remains an invaluable reference source 15 years after the demise of the USSR, the Nogai Horde split in the mid-16th century, with the Great Horde remaining on the lower Volga and the Little Horde settling on the right bank of the Kuban River and the shores of the Sea of Azov, and in southern Ukraine.

The two groups reunited in the mid-17th century after the Great Horde moved southwest, and became nominally subject to the Crimean Tatar khanate. In the 18th century, under pressure from the Tsarist Russian authorities, many Nogais moved either west to present-day Ukraine, south into the Caucasus, or emigrated to Ottoman Turkey.

At the time of the 1979 Soviet census, there were just under 60,000 Nogais in the USSR, while a decade later, that number had increased to some 75,500. Of those, roughly 28,000 lived in Daghestan, primarily in the northern Khasavyurt district. The Nogais constitute the eighth-largest of Daghestan's numerous ethnic groups.

There are also Nogai communities in neighboring Chechnya, Stavropol Krai, Karachaevo-Cherkessia, and Kabardino-Balkaria. In 1979, over 90 percent of Nogais in the USSR considered Nogai their native language, and 75 percent also claimed fluency in Russian.

An informal Nogai association, Nogai Birlik (Unity), representing the Nogais in Daghestan, in 1991 called for a separate Nogai state, according to a 1995 briefing paper compiled by the British nongovernmental organization International Alert. At that time, the Nogais reportedly opposed sovereignty for Daghestan on the grounds that it would make it more difficult for them to maintain contacts with their coethnics in other regions of the Russian Federation.

Possibly because they considered themselves victimized, oppressed, or simply neglected and forgotten by the Russian authorities, the Nogais, who are overwhelmingly rural dwellers engaged in agriculture, were among the first non-Chechens to join the Chechen resistance.

In a 13 February article, "Nezavisimaya gazeta" traces that involvement as far back as 1996, claiming that between 1996-99 a group of Nogais from Neftekum traveled to Chechnya for training at so-called "Wahhabi camps," presumably meaning the training camp established in Serzhen-Yurt by Saudi-born field commander Khattab.

The Russian daily further claims that the so-called Nogai battalion participated in the 1999 incursion into Daghestan spearheaded by Khattab and radical field commander Shamil Basayev that precipitated the second Chechen war. Whether Nogais from other regions of the North Caucasus have since formed comparable, separate djamaats remains unclear.

In December 2005, the head of the Stavropol directorate of the Russian Federal Security Service (FSB), Lieutenant General Oleg Dukanov, claimed that the leader of the so-called Nogai djamaat, which he claimed comprised residents of the Neftekum, Levokum and Stepnov districts of Stavropol Krai, was killed in August 2005 while resisting arrest, regnum.ru reported on 15 December.

If so, the Nogai djamaat apparently retained both its cohesion and its fighting capacity despite the death of its commander. Police claimed to have secured arms -- including six assault rifles, two mortars, and three grenade launchers, together with quantities of ammunition and several walkie-talkies -- in the wake of the Neftekum operation, and claimed that the fighters in question were preparing to launch a major terrorist attack, possibly involving the seizure of a school or orphanage, during the last week of February.

Simultaneously with the Neftekum operation, police detained six alleged militants -- four men and two women -- in Pyatigorsk, also on suspicion of preparing a terrorist act, Interfax reported on 10 February. It is uncertain whether those six were also Nogais, and whether they were coordinating their activities with the Nogai djamaat.
Posted by: Dan Darling || 02/18/2006 01:40 || Comments || Link || E-Mail|| [295 views] Top|| File under:
5 hard boyz captured, 1 surrenders in Chechnya
A man, who was a member of an armed group led by Ruslan Nasipov, who was killed in 2005, has been detained in the village of Samashki in Chechnya's Achkhoi-Martan district, the press service of the republic's Interior Ministry told Interfax on Friday.

The militant told police where they could find his cache of arms and ammunition. Another militant turned himself in to police in the same village. He surrendered an assault rifle and ammunition.

Two militants were captured in the village of Belgatoi in the Shali district on Thursday. They are believed to have sheltered other armed group members and provided them with food supplies, weapons and ammunition, the press service said.

Two militants, including a woman, were captured in the town of Argun. They were members of an armed group standing behind the murder of several dozen civilians and policemen and car bombings. One of the militants, who was identified only by his last name, Bekhoyev, admitted to having helped other armed group members move around the town. The detained woman was responsible for gathering information on movements of trucks carrying servicemen and police officers.
Posted by: Dan Darling || 02/18/2006 01:38 || Comments || Link || E-Mail|| [307 views] Top|| File under:
Europe
Spiegel: Germans allegedly helping Iran on nukes
Several German companies are under investigation for alleged involvement in Iran's disputed nuclear program, a German magazine reported Saturday.

Police searched the premises of eight firms as well as private homes on February 8 as part of the investigation, the Spiegel weekly said in an article released before its publication Monday.

Horst Salzmann, a spokesman for federal prosecutors, declined to comment on the report.

According to Spiegel, one firm from Cologne was involved in a planned delivery to Iran of equipment to detect radiation contamination on clothes and human skin.

Elsewhere on Saturday, French President Jacques Chirac said that the UN's nuclear watchdog would determine the ambitions of Iran's nuclear program, steering clear of the tough line taken by his foreign minister who recently called it a clandestine weapons program.

Chirac said it was not his role to say whether Iran was secretly making nuclear weapons.

"There are experts who are qualified to speak on the subject, and they are from the International Atomic Energy Agency," Chirac told a news conference in Bangkok. "Let's see what the experts say ... we are not going to enter into what-if in this situation."

On Thursday, French Foreign Minister Philippe Douste-Blazy called Iran's nuclear activity a "clandestine military nuclear program" and accused Tehran of ignoring the international community's demand to suspend all nuclear activity.

It was France's most direct attack on Tehran in an escalating international dispute and a departure from Europe's traditional diplomatic caution.

Posted by: lotp || 02/18/2006 16:32 || Comments || Link || E-Mail|| [456 views] Top|| File under:
Dispute around motivation for murder (of jewish young man) in Paris
There is a soviet-like denial by official media on this one, plus some cute infos manipulations (the funerals gathered about 2000-2500 persons according to witnesses, not 1000 as said here, while all french msm said "500" and showed only small clips of small groups).
See also this and this in French.
Thirteen people, all members of a dangerous and extremely violent gang, have been arrested following an investigation into the murder of a young Jewish man in the Paris area, French police announced Friday.

Meanwhile a difference of opinion arose surrounding the motivation for the murder. The Paris public prosecutor declared that "anti-semitism did not appear to be the motive" of the kidnappers of the 23-year-old Ilan Halimi," while family members of the murdered man suspect the contrary.

Trying to calm the Jewish community's anger, the umbrella group of French Jewish secular organisations, CRIF, issued a statement on Friday calling on the Jewish community "to keep calm, cautious and wait for developments in the investigation."

Among the arrested suspects – aged between 17 and 32- are three women who were used by the gang to attract their prey. They were all arrested in the Paris suburbs. All these persons come from the city of Bagneux, in the Paris region, where Ilan Halimi has been detained. A person living in Brussels was also said to be under international arrest warrant.

According to an informed source, the head of the gang has been identified as the 26-year-old Youssef Fofana, a Black Muslim who is calling himself "brain of the barbarians." He is already known to the police services as "extremely dangerous." Fofana has not yet been arrested but an identikit of him was handed to the press by the Paris public prosecutor, Jean-Claude Marin. "He knows he is searched," Marin said Friday.


Headed for the hills, has he?

"He insulted Ilan Halimi's family members by calling them yesterday and issuing death threats if they did not pay the ransom," he added.

The investigation by some 200 policemen quickened after Ilan Halimi was found last Monday severely wounded, naked and hand-cuffed along a railway track in the suburb of Saint Genevieve des Bois, 30 kilometres south of Paris. Halimi's body was found three weeks after he was kidnapped by a gang.

A person suspected of having helped the kidnappers was arrested on Tuesday. Police issued a call for witnesses and published two identikit pictures of a "blonde" woman who was used to charm and attract Ilan Halimi, as well as the picture of a suspect with his face mainly masked. The woman, who felt she had been recognized by friends, later gave herself up to police.


If the identikit had been published 3 weeks ago, he would probably be still alive.


The victim was burnt and cut on 80 percent of his body, died of his wounds as he was taken to hospital.

According to police, Halimi, a cellular phone salesman, was attracted by a young Arab "pleasant" woman who came to his place of work, on Voltaire boulevard, in the 11th arrondissement of Paris, on January 17. The woman apparently charmed him and arranged an appointment. Ilan Halimi was kidnapped on the night of January 21, when he was supposed to meet the young woman. After the kidnapping, the gang contacted Ilan's family and demanded a ransom of between 450,000 and 500,000 euros.


No neighbour of the flat in the project building heard the cries of Ilan, held there naked with a hood on the head, in a way "reminscent of other scenes" (IE Abu Ghraib?), according to police press point, but when swat broke in, they called police because of the commotion.


Speaking on a Parisian Jewish radio on Thursday, the Paris public prosecutor said that "no element of the current investigation could link this murder to an anti-Semitic declaration or action." Police even didn't mention the Jewish identity of the victim. "It's out of question to draw a line to the victim's membership of the community," Jean-Claude Marin told French Jewish radio Radio Shalom.

Judiciary police chief Francois Jaspar said that at least three other similar attempted kidnapping have been reported since last December, none were successful.


Jews are about 2% of the Paris area's population; according to the msm, 3 of 4, or 3 of 7 attempted kidnappings targeted jews, but since it was not jews only, then "there is no antisemitic motivation", according to teevee. No muslim target, btw.


In each case, one of three young women, a blond, a brunette and an Arab woman, or a young man would attract the victim on a date, during which the victim would be attacked by the rest of the gang. Ilan Halimi was the only victim caught by the gang. Police meanwhile warned against "charming approaches" by "pretty young girls or men."


So much for free-style French love-life.

For their part, Jewish community security services and Ilan Halimi's family suspect that the crime may have been motivated by anti-Semitism. "We think there is anti-Semitism in this affair," Rafi, Ilan's brother in law, told the European Jewish Press. "First because the killers tried to kidnap at least two other Jews and secondly because of what they said on the phone," he added.

"When we said we didn't have 500,000 euros to give them they answered we should go to the synagogue and get it," Rafi stressed. "They also recited verses from the Koran. We didn't know what they were saying but the police told us."


Well, jews are all very rich, having stole their wealth, it's a well-known fact, at least for a youth(tm).


"Ilan was the pillar of the family. He was the only man and he protected and supported his two sisters and his mother. He was an extremely honest, mature and cheerful man," his brother-in-law said to EJP.

"We fear that the fact that Ilan was Jewish aggravated his case and caused his kidnappers to behave as Islamists. Why did the kidnappers, once they discovered that Ilan's family was not wealthy, as they had thought, not let him go and instead tortured him to death?," asked Sammy Ghozlan, head of the French Anti-Semitism Vigilance Bureau.

In its statement, CRIF said it was in contact with the French authorities, in particular the offices of the Prime minister and the interior minister. "We have asked the authorities to do everything possible to find the perpetrators as quickly as possible and to establish if the fact that the victim was Jewish was a determining factor in the tragic murder," the Jewish umbrella group said. "According to the authorities, it's about a gang from the suburbs whose act was not anti-Semitic in nature and which in the past attempted to kidnap persons who were not Jewish," CRIF added.


"La voix de son maitre".



A Thousand people attended the burial ceremony of Ilan Halimi Friday morning at the cemetery of Pantin, in the Paris suburbs. Several shops of the Boulevard Voltaire didn't open Friday in a gesture of solidarity with Ilan Halimi's family.
Posted by: anonymous5089 || 02/18/2006 10:27 || Comments || Link || E-Mail|| [313 views] Top|| File under:
Former Bosnian mujahideen under surveillance
Authorities are monitoring up to 250 Arab Muslims who fought in Bosnia's 1992-95 war, including some who are suspected of having links to international terrorism, a top police official said Thursday.

Zlatko Miletic, director of police for the Muslim-Croat part of Bosnia, told reporters that the Muslims under surveillance all live in or around the northeastern village of Gornja Maoca, where they settled after the war. Miletic said the Muslims were among 740 who obtained Bosnian passports during or just after the war, and that the names of nine men appeared on Egypt's list of most-wanted terror suspects.

He declined to identify the nine, and said Bosnian authorities could not be certain they were still in the country.

Police are keeping close tabs on ''200 to 250'' of Gornja Maoca's Muslims, and believe some have ties to global terrorist organizations, Miletic said. Others were suspected of involvement in the illegal smuggling of explosives and other crimes, he said, derisively referring to those being watched by police as ``mongooses.''

Several thousand mujahedeen, or Islamic fighters, came to Bosnia to fight on the Muslim side against Serbs and Croats after Bosnia dissolved into ethnic conflict in the early 1990s.

On Thursday, Bosnia's Council of Ministers set up a nine-member commission to review all cases in which citizenship was granted to foreigners dating back to 1992, Security Minister Barisa Colak told The Associated Press.

''It's for sure that all those who got citizenship illegally will be stripped of it and deported,'' Colak said. He also confirmed that ''a certain number of people who are interesting from a security perspective'' were under surveillance.

Bosnian authorities have stepped up their monitoring of fundamentalist Islamic groups and individuals since the Sept. 11, 2001, attacks on the United States.

In October, police in Sarajevo raided an apartment and arrested two men after seizing plastic explosives, a suicide belt and a videotape in which a masked man begged Allah's forgiveness for the sacrifice the group was about to commit. More suspects were arrested in Bosnia, Britain and Denmark in what authorities said was a terror cell plotting an attack on a European embassy.

The probe began Oct. 19, when police in Sarajevo arrested Mirsad Bektasevic, 19, a Swedish citizen, and Cesur Abdulkadir, 18, a Turkish national, on suspicion they were preparing terrorist activities. Three Bosnian nationals later were arrested in follow-up raids.

None has been formally charged, and Miletic did not link the surveillance in Gornja Maoca to the Sarajevo case.

''Over the past few months, we gathered enough material evidence to support the filing of formal charges, and I hope the state prosecutor's office will do so soon,'' he said. Under Bosnian law, terror suspects can be held for up to six months without charges.

Bosnian police arrested 16 terrorist suspects in 2005, among whom five were suspected of involvement in international terrorism, Miletic said. He said some were involved in illegal weapons smuggling and that others were charged with endangering international personnel in Bosnia.

About 6,500 troops with the European Union peacekeeping force patrol the country, and hundreds of other foreigners work for the United Nations and other international organizations.

Although the vast majority of Bosnia's Muslims are secular or embrace a moderate and tolerant form of Islam, authorities have expressed concern about the presence of radical elements. Saudi Arabia and other Arab countries have built numerous mosques and set up dozens of charities in Bosnia since the end of the war, including several that have been shut down because of suspected links to terrorism or terrorist financing.
Posted by: Dan Darling || 02/18/2006 01:43 || Comments || Link || E-Mail|| [287 views] Top|| File under:
Sakra funded Istanbooms
Newly released police testimony of al-Qaeda member Louai Sakka found in case records has come the fore.

Sakka resorted to his right to remain silent when asked by the prosecutor to testify. Although Sakka's initial statement was not included in the indictment, it is still clear from it that he is linked to al-Qaeda terror organization. He has knowledge of not only the Istanbul bombings that happened between 15 and 20 November 2003 but of Iraqi insurgents as well.

His statements were presented in a fact-finding report signed by Public Prosecutor Zekeriya Oz as well. "Sakka wanted his statements to be saved on the computer, and whatever he said was recorded," a note on the dossier read.

Sakka was arrested at Diyarbakir Airport while in preparation for a bomb attack against Israeli ships in Turkish Mediterranean city of Antalya. His statement covered detailed information about his activities as a senior al-Qaeda official. According to Sakka, the idea of launching a bomb attack was first brought up during a meeting with Osama bin Laden in Afghanistan in April 2001. The dossier also contains information that he received an offer from Abu Musab al-Zarqawi to be an emir while Sakka was in Iraq in 2002, when Habip Akdas asked Sakka to finance the bomb attacks on the Israeli ships.

Sakka's account provides detailed information about how he managed to finance those attacks. Although bin Laden assigned Sakka to organize the Antalya bombings, Sakka could not resist Akdas' opposition to the plan, and rejected the task. Sakka's report said he supplied $150,000 to conduct the bomb attacks, and Habip Akdas, Saadetin Akdas and Burhan Kus went to Syria one week before their suicide attacks.

Although attacks were initially targeted at Israeli ships in Antalya and other places occupied by Jews, said Sakka in his account to police, bad weather impeded attackers from carrying out their plan, forcing them to change their strategy.

Only the HSBC bombings in Istanbul, Sakka had no prior knowledge of. Bin Laden did not express his approval of those bombings, Sakka said in his testimony, because it would affect a very large number of Turkish citizens.

Azat Ekinci, Hadip Akdas, Gurcan Bac, Mohammed Tokas all died, according to Sakka. In Sakka's statements it is written that he is the one who provided two terrorists with a passport before they organized the September 11 attacks. Sakka's testimony also gives us some clues that Murat Yuce, the Turkish driver kidnapped in Iraq, was killed by a terrorist of Sakka's choice. There were also some Turkish people who took part in the execution of Yuce.

The following is the structure of al-Qaeda, according to Sakka:

Leader Osama bin Laden, His assistants: Mohammed Atef (Abu Hafs al-Misri), Ayman al- Zawahiri (Information Minister), Seyful Adil, Abu Musab al-Zarqawi (his assistant is Sakka) and Abu Mohammed Zeyyiat al-Misri (al-Qaeda's camp emir).
Posted by: Dan Darling || 02/18/2006 01:10 || Comments || Link || E-Mail|| [313 views] Top|| File under:
Home Front: WoT
Attack on NM paper for publishing 2 of the cartoons
GALLUP — Someone shattered The Independent's glass entrance doors late Wednesday. At about 10 p.m., an unknown individual threw a pair of fist-sized rocks at the doors, which caused the glass to shatter but not break. The rocks were covered in black marker with the phrases "public apology or else?" "think twice" and "repent, condemn or else?"

The vandalism occurred the same day of the newspaper's publication of two cartoons that portray the prophet Mohammed. The cartoons' initial publication in a midsize Danish newspaper fueled protests that have spread worldwide. The cartoons have since been published in at least a dozen newspapers.

However, no evidence has been recovered proving the incident was in retaliation for the publication of the cartoons or was done by a member of the local Arab community.

probably the Navahos again. yeah, that's it, must be from the rez. Or maybe it was immigrant Lutherans? maybe even the zen buddhists from Colorado, come down to stir up trouble.

Lapplanders. They range near and far. Never can tell when you're going to be confronted by a Lapplander.

Still, Independent Publisher Bob Zollinger said "This company is not going to be intimidated by any individual or group." By mid-morning Thursday, the two panes of safety glass were replaced.

Two Gallup Independent employees were at the newspaper at the time of the incident. One of the employees called Gallup police, who gathered evidence from the newspaper's entryway and documented the incident through a police report. No arrests have been made in connection with the vandalism. Police have increased their patrol of the area.
Posted by: lotp || 02/18/2006 09:51 || Comments || Link || E-Mail|| [290 views] Top|| File under:
Border Patrol fires on illegal aliens in AZ
A Yuma Border Patrol agent fired a shot at a group of illegal aliens near the Colorado River Friday morning after being struck in the face by a rock thrown by one of the aliens.

The agent said that he did not think any of the rock throwers were hit by the bullet, according to Michael Gramley, spokesman for the U.S. Border Patrol's Yuma sector. Gramley said the agent, who was treated and released from an urgent treatment center, PrimeCare Central in Yuma, could not comment on the incident. He suffered an abrasion beneath his right eye, Gramley said.

The rock throwing and shooting occurred after six agents encountered 35 illegal aliens at the salinity canal near County 22nd Street, Gramley said. The agents were able to apprehend 27 of those 35 aliens, but the remaining eight fled across the dry Colorado River bed and back toward Mexico, Gramley said.

As the agents were detaining the 27, nine persons emerged from the riverbed and began throwing rocks at the six agents, striking one agent in the face with one of the rocks. Some of the aliens who previously fled were among the rock throwers, Gramley said. He said the Yuma sector's critical incident team and the FBI are both investigating the incident.

The incident marked the third time this month in the Yuma sector that a Border Patrol pursuit of illegal aliens ended in an assault against an agent. "The assault this morning shows that these smuggling organizations are frustrated with the success of our increased enforcement efforts," said Ron Colburn, chief patrol agent for the Yuma, in a statement Friday.

"We are very fortunate that our agent was not more seriously injured," he said, adding that a rock can be used as a "dangerous, even deadly weapon."
Posted by: lotp || 02/18/2006 07:42 || Comments || Link || E-Mail|| [438 views] Top|| File under:
Year cut for al-Qaeda financier
An Islamic charity director accused by federal prosecutors of having links to Osama bin Laden's terrorist network was resentenced Friday to 10 years in prison _ about a year less than his original sentence.

Enaam Arnaout, 42, pleaded guilty to racketeering in 2003, admitting he defrauded donors to his Benevolence International Foundation by diverting some of the money to Islamic military groups in Bosnia and Chechnya.

"Give me a life, your honor," Arnaout said in an emotional appeal to U.S. District Judge Suzanne B. Conlon for a much larger reduction in his sentencing. He said he wanted to "see my 75-year-old mom before she dies."

The resentencing was held because the 7th U.S. Circuit Court of Appeals found that Conlon erred the first time. She boosted the sentence when she held that more than 50 donors to the charity had been defrauded, but the appeals court found insufficient evidence to conclude that the fraud affected that many people.

The initial sentence was 11 years and four months in prison plus $315,624 in restitution. With time off for good behavior, federal prisoners ordinarily serve 85 percent of their sentences.

U.S. Attorney Patrick J. Fitzgerald told reporters after the resentencing that he was "satisfied that the process has been seen through this is still a very serious sentence."

Arnaout, a Syrian-born U.S. citizen, has said he has met bin Laden but opposes terrorism, and has denied having anything to do with his al-Qaida network. His attorneys have said the two men met in the 1980s, when bin Laden was part of the U.S.-supported struggle of Afghan fighters to expel the Soviet army.
Posted by: Dan Darling || 02/18/2006 01:38 || Comments || Link || E-Mail|| [298 views] Top|| File under:
India-Pakistan
Brave lions of Islam, offer $1m bounty for cartoonist dead or alive.
Sure is a lot of money being offered for those poor guys. If the root cause of all this is poverty, where's the money come from?

Remember the tsumani relief fund? ...

A Pakistani Muslim cleric and his followers have offered rewards amounting to over US$1 million for anyone who killed Danish cartoonists who drew caricatures of the Prophet Mohammad that have enraged Muslims worldwide. The cleric offered the bounty during Friday prayers as Muslim anger against the cartoons flared anew in parts of Asia. Weeks of global protests over the cartoons have gained momentum and fears of a clash of civilizations between the West and Islam have led to calls on all sides for calm.


We're calm. How many mosques have been burned down? How many Danes have rioted against these morons?

On Friday, thousands rallied in Pakistan, police in Bangladesh blocked demonstrators heading for the Danish embassy in Dhaka and in the Indian city of Hyderabad, police fired teargas shells and batons to beat back hundreds of protesters, who had stoned shops and disrupted traffic. The Danish foreign ministry issued a travel warning for Pakistan, urging any Danes to leave as soon as possible. In the northwestern Pakistani city of Peshawar, cleric Maulana Yousef Qureshi said he had personally offered to pay a bounty of 500,000 rupees to anyone who killed a Danish cartoonist, and two of his congregation put up additional rewards of $1 million and one million rupees plus a car.


Okay. I think I get it now. This is the same goober we reported on a day or two ago. I'm making a tentative guess that the Hindustan Times got the story and decided the guy was Haji Yakoob, the MP, rather than Imam Yusuf, the fly-blown holy man from Peshawar. Whether the remarks attributed to Haji Yakoub are true or not, we have no way of knowing. But it's entirely likely he decided to climb on board the Islam train and offer his own reward, funded by the rubes people of Meerut.

"If the West can place a bounty on Osama bin Laden and Zawahri we can also announce reward for killing the man who has caused this sacrilege of the holy Prophet," Qureshi told Reuters, referring to the al Qaeda leader and his deputy Ayman al Zawahri. The cleric leads the congregation at the historic Moonbat Mohabat mosque, on street known for goldsmith shops in the provincial capital of North West Frontier Province -- a stronghold of Pakistan's nutcakes Islamist opposition parties.


Protests in Pakistan have been large and violent and many have taken on a distinctly anti-US tone. Demonstrators, in addition to burning Danish flags, have attacked US fast-food outlets and burned US President George W. Bush in effigy. Islamist parties have called for a nationwide strike on March 3, around the time President George W. Bush is expected to visit Pakistan, despite the unrest.

Western leaders have been calling for calm. Former US President Bill Clinton and French President Jacques Chirac both said on Friday that it was a mistake to publish the cartoons. Clinton, on a private visit to Pakistan, said he saw nothing wrong with Muslims around the world demonstrating in a peaceful way, but he feared a great opportunity to improve understanding had been squandered. "This is not a time to burn bridges; this is a time to build them," he said, adding, "...I can tell you that most people are horrified that this much misunderstanding has occurred."


Chirac was more blunt. "I am appalled by what happened as a result of the publications of these cartoons," Chirac told India Today news magazine which published an interview with him on Friday. "I am, of course, in favor of the freedom of the press, which is a pillar of democracy. But I am equally for respecting everyone's sensibilities... So I deplore the situation," said Chirac, who visits India next week.


Bill and Jock are a good fit, aren't they? They both want to have it both ways, but if push comes to shove they'll settle for having it the enemy's way. Bill's especially cute, wanting to build a bridge to the 7th century.
Posted by: Besoeker || 02/18/2006 21:14 || Comments || Link || E-Mail|| [290 views] Top|| File under:
Fatwa issued for Danish cartoonists
A Pakistani Muslim cleric and his followers offered rewards amounting to more than $1 million for anyone who killed Danish cartoonists who drew caricatures of the Prophet Mohammad that have enraged Muslims worldwide.

The bounty was offered during Friday prayers as Muslim anger against the cartoons flared anew in parts of the world. "If the West can place a bounty on Osama bin Laden and (al Qaeda deputy Ayman al) Zawahri, we can also announce reward for killing the man who has caused this sacrilege of the holy Prophet," cleric Maulana Yousef Qureshi told Reuters.

Weeks of protests over the cartoons have triggered fears of a clash of civilizations between the West and Islam, and have led to calls on all sides for calm. "This is not the first time we've been threatened," one of the 12 cartoonists involved said on condition of anonymity. "The drawing I made was meant as a practical joke … and yet I have been dragged into this absurd situation."

On Friday, thousands rallied in Pakistan, Bangladeshi police blocked demonstrators heading for the Danish embassy, and Indian police fired teargas and used batons to beat back hundreds of protesters who stoned shops in the city of Hyderabad.

In New York, about 2,000 Muslims gathered near the Danish consulate carrying placards reading "Prophet Mohammad, a man of peace" and "Spread peace not hate." Thousands of Muslims marched through the Tanzanian capital Dar Es Salaam.

Protests in Pakistan this week have resulted in at least five deaths, and on Friday it became the latest country where Denmark has decided to temporarily close its embassy. Denmark urged any Danes in Pakistan to leave as soon as possible.

In the northwestern Pakistani city of Peshawar, Qureshi said he had personally offered a bounty of 500,000 rupees ($8,400) to anyone who killed a Danish cartoonist. Two of his congregation put up additional rewards of $1 million and one million rupees. The cleric leads the congregation at the historic Mohabat mosque, on street known for goldsmith shops in the provincial capital of North West Frontier Province — a stronghold of Pakistan's Islamist opposition parties.

The cartoons were first published in Denmark in September, but last month newspapers and magazines in Europe and elsewhere began republishing to assert principles of freedom of expression.

The Danish ambassador in Islamabad said relations had not been broken off because of the furor. "I'm still in Pakistan and in a secure place," Ambassador Bent Wigotski told Reuters. "There is no question of broken relations or anything like that," he said, adding that the German embassy was looking after Denmark's consular affairs.

Denmark has already shut missions in Lebanon, Syria, Iran and Indonesia as a result of violence or threats of violence.

Protests in Pakistan have been large and violent and many have taken on a distinctly anti-U.S. tone. In addition to burning Danish flags, demonstrators have attacked U.S. fast-food outlets and burned effigies of U.S. President George W. Bush. Islamist parties have called for a nationwide strike on March 3, around the time Bush is expected to visit Pakistan.
Posted by: Dan Darling || 02/18/2006 01:27 || Comments || Link || E-Mail|| [296 views] Top|| File under:
Afghan TV shows Al Qaeda murders in Waziristan
Afghan television broadcast Friday what it said was exclusive footage of men murdered, some of them beheaded, in Pakistan because they were against the extremist Taliban and Al Qaeda movements. The images broadcast on the evening news bulletin of private Tolo television station showed the decapitated heads of three men being held up in front of a crowd of onlookers. They also showed several bodies being dragged behind a pick-up truck.

Tolo said the pictures were filmed in Pakistan's southern Waziristan province, which shares a border with southern areas of Afghanistan most affected by a deadly insurgency blamed in most part of Taliban militants. The men were killed because they "allegedly opposed the presence of Al Qaeda and Taliban operators in Waziristan province", the television station said in a statement. "The footage, obtained by Tolo TV exclusively, shows half a dozen dead bodies being dragged by a vehicle through the streets of Mandrakhel (in Waziristan) - while a uniformed Pakistani military officer drives past without interfering," the statement said. "In other scenes mutilated bodies and severed heads are placed on display in various positions and locations to dissuade others from opposing Al-Qaeda/Taliban presence in the region."

"Crowds are heard chanting 'long live Osama Bin Laden' and 'long live Mullah Omar'," it said. The television station did not say how it obtained the footage of the alleged incident, which it said occurred about a month ago.
Posted by: Fred || 02/18/2006 00:00 || Comments || Link || E-Mail|| [297 views] Top|| File under:
6 soldiers wounded
WANA: At least six Punjab regiment soldiers were injured on Friday when their vehicle hit a landmine in Tanai, near Wana. The vehicle was part of a convoy of 20, headed to Jandola from Wana. Two critically-injured soldiers were taken to Peshawar by helicopter, sources said. Meanwhile, another landmine explosion damaged an army vehicle near the border town of Angoor Ada. However, no one was hurt in the blast.
Posted by: Fred || 02/18/2006 00:00 || Comments || Link || E-Mail|| [281 views] Top|| File under:
Army, Bugtis exchange fire
Security personnel and Bugti tribesmen exchanged heavy fire on Friday, but no causalities were reported. Kazim Bugti, Dera Bugti nazim, said security personnel started shelling Bugti positions around 11:00am, adding that Bugti tribesmen might have fired back at the security personnel. Reports indicated that tribesmen had fired rockets in the Bekar area, but Kazim Bugti said he did not know about any such incident. He said security personnel and Bugti tribesmen had clashed in the Barzain Wadh area and two security personnel were killed.
Posted by: Fred || 02/18/2006 00:00 || Comments || Link || E-Mail|| [300 views] Top|| File under:
Denmark closes embassy, Pakistan recalls envoy
Denmark temporarily shut its embassy in Islamabad and Pakistan recalled its envoy from Copenhagen on Friday, as violent protests against caricatures of Prophet Muhammad (PBUH) sparked a diplomatic row. Copenhagen said its embassy staff would remain in Pakistan, but not in the embassy and denied that diplomatic ties were affected. "We decided on Friday to shut our embassy for security reasons, because we believe it is not responsible to keep it open at the moment," Lars Thuesen, head of the Danish Foreign Ministry's crisis centre, said. "Diplomatic relations have not been severed."

Denmark has consistently attracted the fury of the protesters in Pakistan and around the world, who have repeatedly burned effigies of Danish Prime Minister Anders Fogh Rasumussen and torched and trampled on the country's flag. It has already temporarily closed its embassies in Tehran, Damascus and Jakarta and its consulates in Beirut and Tunis. Pakistan cited the caricatures issue in its decision to recall its ambassador, but did not explicitly link it to the shutdown of the Danish mission. "Pakistan's ambassador in Copenhagen, Mr Javed A Qureshi, has been called to Islamabad for consultations over the caricatures controversy," Foreign Ministry spokeswoman Tasnim Aslam said. Government officials said the decision was made during a meeting between senior Pakistani Foreign Ministry officials and the Danish ambassador in Islamabad, Bent Wigotski, at the ministry on Friday.
Posted by: Fred || 02/18/2006 00:00 || Comments || Link || E-Mail|| [299 views] Top|| File under:
Hundreds held as Pak protests go on
Police on Friday arrested hundreds of activists of opposition parties and religious organisations, including Pakistan Muslim League-Nawaz MNA Khwaja Saad Rafique, as protests against caricatures of Prophet Muhammad (PTUI peace be upon him) continued throughout the country. MNA Rafique and his party's Punjab secretary general Zaim Qadri were arrested by plainclothes policemen in a restaurant in Blue Area when both were having lunch after participating in a rally, PML-N officials said. However, police authorities denied the arrest. "I didn't send any cops to arrest Saad Rafique," Rawalpindi District Police Officer Saud Aziz told Daily Times.

The PML-N officials said both were arrested on charges of instigating a mob during a violent rally in Lahore on February 14. Islamabad SSP Sikander Hayat also denied the arrests, saying he had not been contacted by Rawalpindi Police for assistance to arrest a member of the National Assembly. Sources said about 300 senior workers of the ARD and MMA had been arrested in Lahore alone in the last 24 hours. They said several hundreds were arrested in other Punjab cities and police were still raiding locations to arrest people allegedly involved in instigating the protesters in Lahore.

Jamaat ud-Daawa chief Hafiz Muhammad Saeed was detained at his house. "Hafiz Saeed has been detained at his Johar Town residence and a heavy contingent of police has surrounded his house and is not allowing him to come out even for the Friday sermon," Jamaatu Daawa Information Secretary Habibullah Salfi told Daily Times. He said Saeed was due to address a conference in Faisalabad. Jamiat Mushaikh Pakistan President Pir Fazale Haq has also been arrested.

PPP Punjab spokesman Naveed Chaudhry claimed that more than 600 workers of his party had been arrested in Lahore, Faisalabad and other cities. He warned of a massive protest against the government if opposition workers were not released in 24 hours. Protests continued on Friday throughout the country. About 44 protesters, including a union council nazim, were held in Sheikhupura for looting, aerial firing and damaging public and private property during a protest. Police tear-gassed and baton charged thousands of protesters in Kasur. In Karachi, police arrested 70 after firing tear gas to disperse about 2,000 people who had blocked the Super Highway. About 7,000 people protested in Rawalpindi. Police detained about 35 members of the Shabab-e-Milli who tried to stage a violent rally in Multan. About 1,000 demonstrated in Peshawar and thousands gathered in Quetta in a peaceful rally.
Posted by: Fred || 02/18/2006 00:00 || Comments || Link || E-Mail|| [324 views] Top|| File under:
Iraq
Al Qaeda plans wins new friends?
COALITION FORCES UNCOVER PLAN TO ATTACK ALBU-NIMR TRIBE

Release Date: 2/18/2006

BAGHDAD, Iraq – Coalition Forces discovered an al Qaeda plan to attack and kill members of the Albu-Nimr Tribe. During an operation in a rural area approximately 30 miles northeast of Ramadi Feb. 11,

(official press release one week later - look for release next week on follow-up ops)

a document was discovered that identified plans to attack and kill Al-Nimr tribal members.

The plan revealed rocket attacks and assassinations against the tribe of Albu-Nimr in Hit.

A second document outlined details of how al Qaeda degraded and destroyed phone switches in Haditha, Al-Baghdadi, and Hit and took phone cards away from people so they could not call out.

(How important is this Albu-Nimr tribe? Sound like potential allies to me.)



Al Qaeda threatened to follow-up with further action if the switches are fixed.

Coalition Forces turned both documents over to the Iraqi Ministry of Defense and the Ministry of Interior.
Posted by: Glenmore || 02/18/2006 15:30 || Comments || Link || E-Mail|| [293 views] Top|| File under:
Iraqi death squad takes marching orders from Iran
The former leader of an Islamic militant group in Basra admitted on Friday that his movement "took part in death squads which operated in this city" with input from the Iranian secret services. Abu Kazem, who declined to name his group, told Adnkronos International (AKI) the 'members' of his political movement "were part of a group tasked with carrying out murders in Basra". Iraq's interior ministry on Thursday set up an inquiry into on-going allegations from the Sunni minority of death squads within the police force, after a US general revealed the arrest of 22 policemen allegedly on a mission to kill a Sunni.


"We met from time to time at the base of one of the [Islamist] organisations along with members of the Iranian secret services who gave us instructions on the people who were to be killed" Abu Kazem said.

"All the parties and the movements were in possession of a variety of arms which were usually used for this [murders] along with police uniforms and police cars which were provided to the parties at the time by the former chief of police" he added.

Abu Kazem underlined that the decisions on which people to kill were made "according to orders from Iran, and first and foremost targets were local officials, academics and journalists".

He denied taking part personally in these attacks, saying his role was limited to "planning, while the former members of my group took part in at least ten of these hit operations". He did not specify who was killed or when.

The official spokesman for the British forces in Basra recently spoke to reporters about the "death squads run within the Iraqi interior ministry" and has since undertaken probes into this. The situation in Basra have been tense since last September when Shiite militia arrested two British undercover agents.

Major Alex Wilson, of the seventh armoured brigade in Basra, told AFP the military had put in place a reform programme which involved reforming the police or punishing those "who refuse to reform and are part of assassination squads".

The British government has on several occasions accused Tehran of being behind some of the violence in Iraq.

In October last year, prime minister Tony Blair warned Iran against interfering in Iraq, saying London suspected explosives used to kill British troops there may have come from the Islamic republic.

In a joint news conference with visiting Iraqi President Jalal Talabani, Blair said "what is clear is that there have been new explosive devices used not just against British troops but elsewhere in Iraq."

"The particular nature of those devices led us either to Iranian elements or to Hezbollah," Blair said. "However, we can't be sure of this at the present time."
Posted by: Dan Darling || 02/18/2006 01:44 || Comments || Link || E-Mail|| [773 views] Top|| File under:
Five bodyguards killed as Iraq bank chief kidnapped
One of the wealthiest bankers in Iraq has been kidnapped during an audacious raid that left his five bodyguards dead, murdered by single gunshots to the head in the garden of a rented villa in western Baghdad.

Ghalib Abdul Hussein Kubba, the chairman of the al-Basra National Bank for Investment, was abducted with his son, Hassan, a senior employee at the bank, by up to a dozen gunmen. The kidnappers arrived at Mr Kubba's house in the affluent Yarmouk district on Thursday evening in a minibus and two cars. They were dressed in the uniform of Iraqi National Guardsmen.

"They set up a checkpoint and sealed off the street," Mustafa al-Tahi, 20, a neighbour, said. "We just thought it was an official raid, because they had everything: uniform, weapons, even night-vision goggles on their helmets. They moved and spoke like soldiers. Only their vehicles were non-military. They turned cars away from the street, told drivers to switch off their headlamps and ordered people inside.

"There was no gunfire. They left after a short time. There was silence for half an hour. No one knew what happened. Then came the sound of sirens. The police arrived. First they raided the wrong house, then they entered Kubba's."

Inside they found Mr Kubba's wife, his son's wife and his two grandchildren huddled and sobbing in a corner. In the front garden of the high-walled, two-storey villa lay the bodies of his security detail.

"They must have used silencers," Corporal Mahmoud, a policeman, who lives nearby, said. "I was at home and didn't hear a thing until I turned up on my shift and discovered what had happened — Kubba gone and five dead."

The kidnapping is the latest in a trend that is already the scourge of Iraq and has resulted in thousands of Iraqis and hundreds of foreigners being taken hostage since the American-led invasion in 2003.

Mr Kubba joins a list that includes, at present, four Western peace activists — a Briton, Norman Kember, an American and two Canadians — Jill Carrol, an American journalist, and two German engineers.

According to the US military, calls to the Iraqi Interior Ministry's kidnap hotline have jumped from nine a week in mid-December to 26 a week last month, and a report published by the Brookings Institute, an American think-tank, estimates that there were 30 Iraqi kidnappings a day in December, up from ten a day the same month a year previously.

The Iraqi Interior Ministry said that the numbers of those taken hostage include at least 425 foreign citizens and 5,000 Iraqis.

The links between organised crime, terrorist and insurgent groups, tribal feuds and top-level corruption have made kidnapping something akin to a national industry.

As Mr Kubba discovered, bodyguards are no guarantee of safety. Yarmouk, the affluent neighbourhood in western Baghdad from which Mr Kubba was seized, has been the scene of numerous abductions.

Originally a leading figure in the southern city of Basra, Mr Kubba rose to financial prominence through canny banking deals and big-business ventures, facilitated by his strong relationship with leading Baathist figures in the regime of Saddam Hussein. People in Basra allege that he was a close friend of Uday Hussein, Saddam's gangster son. Yet in 2003, after the regime fell, Mr Kubba was appointed head of Basra's interim council by the British. He became the president of Basra commerce, headed many local businesses and was a leading figure in the city's al-Fadilah Islamic party.

One business associate described Mr Kubba as "a man with a black history — a different man for every day".


The list of suspects must be lengthy...
Posted by: .com || 02/18/2006 01:26 || Comments || Link || E-Mail|| [299 views] Top|| File under:
Mujahideen Shura claims responsibility for Iraq attacks
The Mujahideen Shura Council of Iraqhas released to the internet numerous communiqués detailing their insurgent activities over the past few days. The most notable among these include assassinations of officers in the National Guard and attacks on vehicles of both the "Crusaders" and "Converters", in areas surrounding Baghdad.

1. The first communiqué claims an attack resulting in the destruction of two Humvees.
2. The second message states that a rocket attack on the Converted National Guard took place.
3. On Tuesday, in the area of Abu Ghraib, the group detonated a package on a Crusader Humvee.
4. The Council attacked a Converted National Guard Patrol in Abu Ghraib, killing fifteen.
5. The fifth communiqué states that the group destroyed a National Guard vehicle, killing six converters who were inside.
6. Two converters of the National Guard were assassinated in Fallujah.
7. Three Crusaders were sniped in the area of Therab Tishris, located north of Baghdad.
8. The group assassinated a General of the Converted National Guard.

The Mujahideen Shura Council is composed of seven insurgency groups in Iraq: al-Qaeda in Iraq, Victorious Army Group, the Army of al-Sunnah Wal Jama'a, Ansar al-Tawhid Brigades, Islamic Jihad Brigades, the Strangers Brigades, and the Horrors Brigades, collaborating to meet the "unbelievers gathering with different sides" and defend Islam.
Posted by: Dan Darling || 02/18/2006 01:25 || Comments || Link || E-Mail|| [455 views] Top|| File under:
Two suspected insurgents killed, 102 captured on U.S.-Iraqi mission
A joint mission in Diyala province between U.S. Special Forces and an Iraqi army unit resulted in two suspected insurgents killed and 102 others arrested, U.S. military officials said Thursday. One Iraqi soldier was "slightly wounded" by small-arms fire during the mission, officials said.

The raids were conducted in two locations "chosen because intelligence indicated specific locations of individuals wanted for planning and facilitating insurgent activities," according to a release from the U.S. special operations command in Iraq. "The assaults were combined cordon-and-search missions designed to capture key insurgents and to disrupt multiple insurgent cell operations — especially improvised explosive device production." Of the 102 people arrested, 25 were on Iraqi "most wanted" lists, officials said. The special forces command did not delineate how many suspects were arrested at each target site.

During the first raid, officials said, an Iraqi assault team searched a house and was met with "heavy" small-arms fire. The Iraqi troops fired back, withdrew from the house, then re-entered. One of the Iraqi teams' sergeants stayed in the house during the firefight, killing one insurgent and wounding two others before falling back with the rest of his unit, officials said. One of the injured suspects later died. The combined forces also found one rocket, two artillery rounds, five mortar rounds, three rocket-propelled grenades and assorted bomb-making materials.

U.S. officials say Diyala province, in central Iraq, is used by insurgents to "regroup, rearm and refit." The Iraqi soldiers on the raid were from 2nd Battalion, 2nd Brigade, 5th Iraqi Army Division.
Posted by: Anonymoose || 02/18/2006 00:00 || Comments || Link || E-Mail|| [309 views] Top|| File under:
Israel-Palestine-Jordan
Meshaal sez world has wrong image of Hamas
The exiled political leader of Hamas said Friday the world has the wrong image of the Islamic militant group and he urged the international community to stop viewing it through the eyes of Israel. "We believe that most of the leaders in Europe, in the West, have ... a wrong image about Hamas, because this image doesn't reflect us. It reflects how some people, especially Israel, see Hamas," Khaled Mashaal told The Associated Press, surrounded by bodyguards on a commercial flight from Ankara to Istanbul.

"We want the world, and especially the countries in the West, to understand us, to understand Hamas well, to understand the will of the Palestinian people, the national goals of Hamas and the Palestinian people."

Hamas' parliamentary victory last month prompted U.S. and European Union threats to cut off massive aid to the Palestinians unless the group recognizes Israel and renounces violence. Hamas is responsible for scores of suicide attacks in Israel and has been designated a terrorist organization by the United States and many Western nations.

Acting Israeli Prime Minister Ehud Olmert has ruled out talks with Hamas until it renounces violence, recognizes Israel's right to exist and accepts past agreements between Israel and the Palestinians.

Hamas has given no indication it will change its ideology, but has said it would stick to a long-term cease-fire if Israel reciprocates.

Mashaal said Friday the world needs to understand that Israeli occupation started the problem.

"The first step is the occupation. So our people in Palestine are suffering. This suffering pushes our people in Palestine to defend themselves against the occupation and against the aggression of Israel," he said.

"The international community must make pressure on Israel to recognize our right to get freedom, to fight against occupation, to have real peace, legitimacy on our ground," Mashaal said. "If the international community obliged Israel to do that, then they can come to us and ask us to take our step."

Mashaal contended that the international community was pressuring Hamas because it was weak compared to Israel.

"It is easy for those countries to make pressure on the weak side," argued Mashaal. "This is not justice. For this reason the Palestinian people refuse this pressure. It is hypocrisy."

Mashaal said Hamas wants an end to occupation of Palestinian territories.

"You can be sure that our feeling is peace and hope, good for all people in the world, but not any side that occupies our land or makes aggression on our people," said Mashaal. "No peace without our legitimate rights. No stability with occupation. No peace with occupation. This is our right."
Posted by: Dan Darling || 02/18/2006 01:55 || Comments || Link || E-Mail|| [427 views] Top|| File under:
Palestinians ordered to return US aid
The United States has asked the Palestinian Authority to return $50 million in US aid because Washington does not want a Hamas-led government to have the funds. The money is being demanded as part of a review of all US aid for the Palestinians which began soon after the resistance group Hamas won last month's legislative elections. The US State Department expects to finish the review in the next few weeks.

Sean McCormack, the US State Department spokesman, on Friday said the caretaker government of Mahmoud Abbas had agreed to return the $50 million, which was given to the Palestinian Authority last year for infrastructure projects after Israel's withdrawal from Gaza and parts of the West Bank. "In the interests of seeing that these funds not potentially make their way into the coffers of a future Palestinian government (made up of Hamas) ... we have asked for it to be returned and the Palestinian Authority has agreed," McCormack told reporters.
Posted by: Fred || 02/18/2006 00:00 || Comments || Link || E-Mail|| [315 views] Top|| File under:
Southeast Asia
1 dead, 4 injured in NPA attacks
Communist rebels killed a government soldier and wounded four others in separate attacks in Mindanao, a regional army spokesman said Friday.

Lt. Col. Francisco Simbahon, of the 4th Infantry Division, said suspected New People's Army rebels ambushed two soldiers returning to their camp in Agusan del Sur province on Wednesday. He said one soldier was killed instantly and the other seriously wounded.

NPA rebels also attacked patrolling soldiers in Surigao del Sur the same day and wounded two while another soldier was injured when rebels ambushed him in Davao del Norte province.

"There are operations against the NPA in Mindanao and we will continue to pursue the rebels until they are neutralized," Simbahon said.

President Gloria Macapagal-Arroyo ordered a heightened military offensive against the NPA, which the government considers the biggest threat to national security.

Defense Secretary Avelino Cruz Jr. and Armed Forces chief Generoso Senga said the President made the order after being briefed on the security situation in the country.

"What the President wants is to intensify the military offensive against an international security threat to the country," Cruz said.

But Senga said aside from communist insurgents, the Abu Sayyaf and renegade members of the former rebel group Moro National Liberation Front also pose a big threat to internal security.

The NPA, armed wing of the outlawed Communist Party of the Philippines and the National Democratic Front (CPP-NDF), is fighting the past three decades to topple the government and install a Maoist state in the country.

Peace negotiations between Manila and the rebels collapsed following the pullout of the National Democratic Front (NDF) from the talks due to its inclusion in the terror lists of the United States and the European Union. Rebel leaders demanded that President Arroyo ask the United States and the European Union to strike them off from the terror lists before they resume peace talks.

The rebels have vowed to step up attacks on government targets after Manila last year suspended safety and immunity guarantee for their negotiators following the collapse of the peace talks.
Posted by: Dan Darling || 02/18/2006 01:42 || Comments || Link || E-Mail|| [292 views] Top|| File under:
Syria-Lebanon-Iran
Ahmadinejad is on the warpath
As the Iranian revolution enters its 28th year this month, the Islamic Republic stands at the most critical stage of its history. While power is being transferred to second-generation revolutionaries, the country is on a collision course with the United States over its controversial nuclear program.

At the center of this unfolding drama is the perplexing figure of President Mahmud Ahmadinejad, who has managed to isolate, enrage and frighten important domestic and external constituencies in the space of only six months.

Left to their own devices, Ahmadinejad and the second-generation revolutionaries who stand behind him are likely to change the Islamic Republic beyond recognition in the years ahead. But the complicating factor in all this is the increasing possibility of some form of military confrontation between Iran and the United States within two years. The key question is whether Ahmadinejad and his inner circle believe that military confrontation serves their long-term political and socio-economic agenda.

Ahmadinejad's first six months as president have had a mixed reaction. Domestically, he has tried to buttress his position among his core constituency, namely the urban poor and the lower classes who rallied around his calls for the revival of the Iranian revolution's egalitarian message.

While it is clearly too early to judge his performance as a champion of a more egalitarian society, it is important to point out that the Ahmadinejad government has not undertaken a single serious policy that would reverse the country's widening wealth gap. That said, there has been no let-up in the populist rhetoric and sloganeering that marked his election campaign.

Lack of progress on the economic and social-justice front notwithstanding, Ahmadinejad has introduced massive changes to the face and operations of the executive branch. Virtually all provincial governors have been replaced by Ahmadinejad loyalists, who tend to be young and hail from the Islamic Republic's security establishment, in particular the Islamic Revolutionary Guards Corps (IRGC - or the Sepah-e-Pasdaran).

Moreover, Ahmadinejad has replaced most senior bankers and other important figures in charge of the country's finances. Furthermore, many of the country's most experienced diplomats have been recalled from abroad and replaced by less experienced figures, with backgrounds in the Sepah-e-Pasdaran and other security outfits.

At a superficial level it appears that the Ahmadinejad government is preparing for conflict and is reordering the entire machinery of government accordingly. But the changes introduced since August have a deeper meaning; they signify the coming of age of so-called "second-generation" revolutionaries who were propelled into a position of leadership by Ahmadinejad's surprise election victory last June.

The most important feature of the second-generation revolutionaries is that they developed their political consciousness in the battlefields of the Iran-Iraq War of the 1980s, and not in the revolutionary struggle against the Pahlavi regime. While they are intensely loyal to the memory of the late ayatollah Ruhollah Khomeini (the leader of the Iranian revolution and founder of the Islamic Republic), the second-generation revolutionaries have tenuous ties (at best) to the conservative clerical establishment that controls the key centers of political and economic power.

Contrary to Western reporting, Ahmadinejad's performance has generated more controversy and ill-feeling within the corridors of power in Tehran than in the crucible of Western public opinion. Arguably, the most surprising development in the past six months is the extent of Ahmadinejad's independence and freedom of action.

Originally dismissed as the lackey of the clerical establishment, Ahmadinejad has proved time and again that the only agenda that drives him is his own. In the space of a few months the former IRGC commander has emerged as certainly the most independent and arguably the most powerful president in the republic's 27-year history. Even the Islamic Republic's spiritual leader, Ayatollah Ali Khamenei, does not seem to have any appreciable influence over Ahmadinejad and his inner circle.

While liberals and reformists are, broadly speaking, in opposition to the Ahmadinejad government, it is the conservative establishment that has emerged as the second-generation revolutionaries' most formidable adversary. This is not surprising, given that the latter aspire to reorder fundamentally the socio-economic system in the Islamic Republic, changes that would fatally weaken the conservatives.

The conservative establishment hoped to delay the coming of age of the second-generation revolutionaries by positioning Hashemi Rafsanjani in the presidency. But Rafsanjani lost to Ahmadinejad, and he has since played the part of a bad loser. Indeed, the most vociferous opposition to the changes of the past six months has been made by Rafsanjani in his unofficial capacity as the public head of the conservative establishment.

While Iranian-US relations have reached an all-time low, it is important to note that not even the most committed anti-American elements in Iran see war as a foregone conclusion. Near-universal public support for the country's nuclear program notwithstanding, Iranians are acutely aware of the consequences of military confrontation with the US. Insofar as Iran's standing in the region and the wider world is concerned, the stakes could not be higher.

Reformists and conservatives alike are desperate to avoid war, for diametrically opposed reasons. For the former, aggression by the US would spell the end (at least for another generation) of the country's emerging grassroots democracy movement. Reformists fear that war would entrench the conservatives domestically and enable radical elements to seize control of the country's foreign policy and reverse the gains of the past 16 years. Ironically, conservatives fear war more than the reformists, even though they are confident of being entrenched politically, at least in the short term.

What the conservatives fear losing (as a result of war and its concomitant extreme international isolation) is their economic and commercial privileges. Contrary to Western reporting, the conservative establishment is not held together by ideology, but by vast (and impossibly complex) networks of patronage and economic/commercial monopolies. These networks thrive in a wider context of socio-economic stability; stability that would be blasted away by conflict and its repercussions.

The central question is how the second-generation revolutionaries led by Ahmadinejad view potential conflict with the US. The answer to this question lies in a better understanding of the second-generation revolutionaries' background, ideology and socio-economic agenda.

The key personalities in this vast network are former IRGC commanders; this includes Ahmadinejad and nearly all members of his inner circle. This military-ideological background is accentuated by a strong sense of Iranian nationalism and Shi'ite supremacism. Some influential second-generation revolutionaries (including Ahmadinejad himself) even harbor millenarian beliefs.

While they do not welcome conflict, they see it as an opportunity for a full-scale catharsis. To men like Ahmadinejad, the Islamic Republic is unconquerable; with its ability to project power well beyond its size and resources, rooted in its "undeterrable" nature.

On a more practical level, the second-generation revolutionaries may see conflict as an opportunity for entrenchment and a context-generator for their long-term socio-economic policies. They would certainly see it as an opportunity to reverse Westernization and bring Iran more in line with developments in the wider Muslim world (where anti-Western feelings proliferate and Islamic movements are increasingly on the rise).

While a US assault on Iran would probably engender all the above, it also runs the risk of unleashing dynamics that will elude the control of the Islamic Republic. First and foremost, conflict will almost certainly strengthen militant Islam in Iran, but of the kind that even the most hardline elements in the regime would not countenance.

There are already many small networks of Shi'ite extremists in the country, but they are kept in check by the country's stability and an effective security establishment. Any weakening of the state will enable these networks to widen and deepen their influence exponentially.

More worrying, conflict would significantly strengthen Sunni militancy on the country's fringes, particularly in the near-lawless Sistan va Balochistan province (bordering Pakistan and Afghanistan). A US assault on Iran would run the very real risk of enabling al-Qaeda to gain a foothold in the country.

While Ahmadinejad and his supporters are correct in their belief that war would not fatally undermine the Islamic Republic, it is not at all clear whether they have properly thought through the potential consequences.

At a time when the Americans are giving every indication of preparing for a long-term containment strategy over the controversial Iranian nuclear program (likely characterized by periodic bombings followed by long spells of tense standoff - eerily reminiscent of the containment strategy employed against Iraq from 1991-2003), Iranians of all political persuasions ought to be thinking of avoiding this scenario, at unacceptable costs if necessary.
Posted by: Dan Darling || 02/18/2006 01:58 || Comments || Link || E-Mail|| [449 views] Top|| File under:
US will allocate $5m to finance Syria opposition
WASHINGTON — The United States will allocate $5 million to finance the Syrian opposition, the State Department said yesterday, two days after announcing a similar initiative for the Iranian opposition.

The State Department said in a statement that it will give the money "to accelerate the work of reformers in Syria." The money would come from the department's Middle East Partnership Initiative, it said.

Meanwhile, Secretary of State Condoleezza Rice said yesterday that the United States wants to strengthen its sanctions against Syria and is trying to convince other nations to follow suit. "We intend to use the Syrian Accountability Act and use it to its fullest," the top US diplomat told Congress, referring to a 2003 law that allows the US administration to impose sanctions against Syria. The law, which provides for a series of six diplomatic, economic and financial sanctions, was partially applied in May 2004 by President George W. Bush, but some sanctions have yet to be used.

"The Syrian Accountability Act is a very important tool," Rice told the House of Representatives International Relations Committee. "We've used a great deal of it," she recalled.
Posted by: Steve White || 02/18/2006 00:00 || Comments || Link || E-Mail|| [306 views] Top|| File under:
Terror Networks
Negroponte sez al-Qaeda central command intact
The director of national intelligence said Friday that while the United States has made important strides in thwarting Al Qaeda, it still remains one of the most formidable components of what he called a "global jihadist movement."

John Negroponte said despite the fact that many of its operational leaders have been killed or captured, "Al Qaeda will attempt high-impact attacks for as long as its central command structures functioning."

Negroponte told an audience at Georgetown University that explosives remain Al Qaeda's weapon of choice, but he says its operatives are still trying to get their hands on chemical, biological and nuclear weapons.

Negroponte said the changes in the way the American intelligence community operates have made the nation safer than it was on 9/11. He said intelligence agencies are working together more closely than ever, and that coordination is critical in preventing another domestic terror attack.
Posted by: Dan Darling || 02/18/2006 01:14 || Comments || Link || E-Mail|| [303 views] Top|| File under:
Nigeria suspends 380,000 bpd oil exports after attack
Royal Dutch Shell suspended exports from the 380,000 barrel-a-day Forcados terminal on Saturday after militants bombed the tanker loading platform, a senior oil industry source said.

The company is still trying to ascertain the damage to the platform, which is located three miles offshore, but has already begun shutting oilfields in the area which feed the terminal, the source added.

"Of course no ships can go near there now. This is going to be a major deferment," the senior industry source said. "If we can't export, we can't produce," he added.

Nigeria is the world's eighth largest oil exporter and normally pumps about 2.4 million barrels per day.

The militant Movement for the Emancipation of the Niger Delta, which is fighting for more local control over the Niger Delta's oil wealth, claimed responsibility for Saturday's attacks, which also included the kidnapping of nine foreign workers and the bombing of two pipelines.

President Olusegun Obasanjo has called a meeting of oil industry and security chiefs to discuss the crisis later on Saturday, the source said.
Posted by: lotp || 02/18/2006 16:20 || Comments || Link || E-Mail|| [316 views] Top|| File under:
Who's in the News
90
[untagged]
Bookmark
E-Mail Me
The Classics
The O Club
Rantburg Store
The Bloids
The Never-ending Story
Thugburg
Gulf War I
The Way We Were
Bio
Merry-Go-Blog
Hair Through the Ages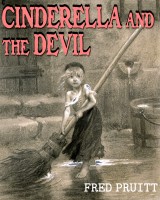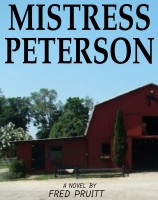 On Sale now!


A multi-volume chronology and reference guide set detailing three years of the Mexican Drug War between 2010 and 2012.

Rantburg.com and borderlandbeat.com correspondent and author Chris Covert presents his first non-fiction work detailing the drug and gang related violence in Mexico.

Chris gives us Mexican press dispatches of drug and gang war violence over three years, presented in a multi volume set intended to chronicle the death, violence and mayhem which has dominated Mexico for six years.
Click here for more information


Meet the Mods
In no particular order...


Steve White
Seafarious
Pappy
lotp
Scooter McGruder
john frum
tu3031
badanov
sherry
ryuge
GolfBravoUSMC
Bright Pebbles
trailing wife
Gloria
Fred
Besoeker
Glenmore
Frank G
3dc
Skidmark
Alaska Paul



Better than the average link...



Rantburg was assembled from recycled algorithms in the United States of America. No trees were destroyed in the production of this weblog. We did hurt some, though. Sorry.
3.230.119.106