Afghanistan
2 Bombing Plotters Killed in Khost
[Tolo News] At least two bombing plotters were killed on Wednesday night in eastern Khost province,


... across the border from Miranshah, within commuting distance of Haqqani hangouts such as Datta Khel and probably within sight of Mordor. Khost is populated by six different tribes of Pashtuns, the largest probably being the Khostwal, from which it takes its name...


local officials said.


"Welcome to Hell, gentlemen. Please keep all detached bits with you at all times. We do not reconnect trunk, head, and stray limbs if found individually."

The incident happened in Alisher district of the province last night while three bombing plotters wanted to plant a roadside mine, but it went off accidentally, police officials told TOLOnews.

A third bombing plotter has been

maimed

in the incident and is in police custody, officials added.


Let us hope that the injury is embarrassing, very painful, and expensive to repair. As an object lesson to others, not because we are vindictive, of course.

Insurgents plant Improvised Explosive Devices to target Afghan and foreign forces in different parts of the country.

Khost province is bordered by Pakistain where Talibs are active in some svillages.

Afghan and Nato forces have previously launched many military operations in Khost province to wipe out the

Death Eater

s.

Militants have previously attacked on foreign forces' convoys and bases and raided Afghan police check posts in the province, but have suffered heavy casualties.
Posted by: Fred || 02/18/2011 00:00 || Comments || Link || E-Mail|| [339 views] Top|| File under: Taliban
Africa North
Egypt sez Iran warships can transit Suez
CAIRO — Egypt has agreed to let two Iranian naval vessels transit the Suez Canal, a move that comes despite expressions of concern by Israeli officials, the Egyptian-government's MENA news agency reported Friday.

An Iranian diplomat has said the vessels were heading to Syria for training and that the request to move through the canal is in line with international regulations. Iranian diplomats have offered assurances that the two ships wouldn't have weapons or nuclear or chemical material, MENA stated.


"Cross our hearts and hope you die!"

White House spokesman Jay Carney, briefing reporters on an Air Force One flight from California to Oregon, said, "We're monitoring that, obviously."

"But we also would say that Iran does not have a great track record of responsible behavior in the region," he said.


You don't say. Question is, what will we do about it other than 'monitor' the situation?

The move had been widely expected and Iranian officials have insisted the request is in line with international regulations. It would be the first time since Iran's 1979 Islamic Revolution that Iranian warships pass through the Suez Canal, which links the Red Sea and the Mediterranean.


So the tanker ship is delivering weapons to Hezbollah via Syria, and the frigate is there just in case something happens to the cargo.
Posted by: Steve White || 02/18/2011 16:20 || Comments || Link || E-Mail|| [345 views] Top|| File under:
Egypt heading towards Iran type revolution
Google out. Muslim Brotherhood in.

The self-important Google schmuck and "60 Minutes" darling, Wael Ghonim, to whom many point as the social networking guru behind the overthrow of the Egyptian governement, was barred from the stage by Qaradawi. Leftist asshats paving the way for the global caliphate.


Google executive Wael Ghonim, who emerged as a leading voice in Egypt's uprising, was barred from the stage in Tahrir Square on Friday by security guards, an AFP photographer said. Ghonim tried to take the stage in Tahrir, the epicentre of anti-regime protests that toppled President Hosni Mubarak, but men who appeared to be guarding influential Muslim cleric Yusuf al-Qaradawi barred him from doing so.

Ghonim, who was angered by the episode, then left the square with his face hidden by an Egyptian flag.
"Do you know who I am?"
"Yeah. Dat's why we ain't lettin' you in!"
Qaradawi gave a Friday sermon in the square, where hundreds of thousands of people gathered a week after Mubarak's fall, in which he called for Arab leaders to listen to their people.

Ghonim, Google's head of marketing for the Middle East and North Africa, administered a Facebook page that helped spark the uprising that toppled Mubarak's regime.

The 30-year-old also appeared in an emotional television interview shortly after he was released from police custody after 12 days in custody which is credited with re-energising the movement just as it seemed to be losing steam.

In an interview with CBS's "60 Minutes" that aired on Sunday, Ghonim said the protests which led to Mubarak's ouster would not have happened without online social networks.

"If there was no social networks it would have never been sparked," he said.

"Because the whole thing before the revolution was the most critical thing. Without Facebook, without Twitter, without Google, without YouTube, this would have never happened."

Your job is done, tool. See ya.
From Atlas Shrugs. Egypt is rapidly following the same rout as Iran did in 1979. Good job, Bambi.

This article starring:
Wael Ghonim
Posted by: DarthVader || 02/18/2011 13:18 || Comments || Link || E-Mail|| [573 views] Top|| File under:
Algerian civilians fend off terrorists
[Maghrebia] Two Algerian civilians are recovering from injuries suffered Monday during a failed terrorist attack on their family's oil business in Bouira, La Depeche de Kabylie reported on Wednesday (February 16th). Two brothers reportedly surprised Islamic fascisti attempting to raid their family's oil factory in the village of Ighzer n'Welghem. The armed assailants

decamped

after an exchange of gunfire with the victims.

In related news, security services on Monday defused eight bombs in Boghni, south of Tizi-Ouzou, El Watan reported Wednesday. Villagers in Ighil Nebil discovered the devices and alerted authorities.
Posted by: Fred || 02/18/2011 00:00 || Comments || Link || E-Mail|| [374 views] Top|| File under: al-Qaeda in North Africa
Qaddafi bully boyz supporters counter Libya's day of rage
[Arab News] Several hundred

bully boyz

of Libyan leader
Colonel Muammar Qadaffy
... dictator of Libya since 1969. From 1972, when he relinquished the title of prime minister, he has been accorded the honorifics Guide of the First of September Great Revolution of the Socialist People's Libyan Arab Jamahiriya or Brotherly Leader and Guide of the Revolution. With the death of Omar Bongo of Gabon on 8 June 2009, he became the longest serving of all current non-royal national leaders. He is also the longest-serving ruler of Libya since Tripoli became an Ottoman province in 1551. When Chairman Mao was all the rage and millions of people were flashing his Little Red Book, Qadaffy came out with his own Little Green Book, which didn't do as well. Qadaffy's instability has been an inspiration to the Arab world and to Africa, which he would like to rule...
gathered in the capital on Thursday to counteract online calls for an anti-government "day of rage" inspired by uprisings in Egypt and Tunisia.

New York-based Human Rights Watch said Libyan authorities had

jugged

14 activists, writers and protesters who had been preparing the anti-government protests, and there were unconfirmed reports of two people killed in an eastern city.


That'd be Benghazi. It's not that hard to spell.




Perhaps the Arab News journalist only knows how to spell it in Arabic...

In a country where public dissent is rarely tolerated, plans for the protests were being circulated by anonymous activists on social networking sites such as Facebook and Twitter but telephone lines to some parts of the country were

cut

.

Libya has been tightly controlled for over 40 years by Muammar Qaddafi -- who is now Africa's longest-serving leader -- but the oil exporter has felt the ripples from the overthrow of long-standing leaders in its neighbors Egypt and Tunisia.

A

Rooters

news hound

said the pro-government supporters had assembled in Tripoli's Green Square, next to the ancient medina, or old city. They chanted "We are defending Qadaffy and the revolution!" and "The revolution continues!"

In Libya, the military coup in 1969 which brought Qaddafi to power is referred to as the revolution. There was no sign of any anti-government protests.

On Omar Al-Mokhtar street, Tripoli's main thoroughfare, traffic was moving as normal, banks and shops were open and there was no increased security presence.



Al Jizz

television, and posts on Facebook, said two people had been killed in protests on Wednesday in Al Bayda, east of Libya's second city of Benghazi. But they did not give the source of the information and it was not possible to verify the reports.

Qaddafi was quoted as saying on Wednesday that "revolutionaries" would prevail, although he did not mention the unrest.
Posted by: Fred || 02/18/2011 00:00 || Comments || Link || E-Mail|| [323 views] Top|| File under:
Arabia
Dar Al-Ifta denies backing Al-Qaeda
[Arab News] The Permanent Committee for Research and Religious Edicts (Dar Al-Ifta) on Wednesday denied a press report that it had supported Osama Bin Laden and Al-Qaeda.

"This is a totally false report," said Sheikh Abdul Aziz Al-Asheikh, grand mufti and chairman of Dar Al-Ifta.

Al-Asheikh said Dar Al-Ifta did not author a religious edict (fatwa) supporting Bin Laden and his activities.

He said those who circulated on the Internet the false fatwa misusing the names and signatures of Dar Al-Ifta's members would face the wrath and punishment of God. "Making false statement and attributing it to a person is a big crime and deserves punishment on the basis of Shariah regulations," the mufti said.


"OMG you idiots, what have you done!!!! Last week the Committee For the Pursuit of Virtue and the Punishment of Vice hired a guy who goes on the internet, and he's going to find the fatwa!!!!11!!! I'm posting on Facebook that I'm not part of the group anymore, right now!!11!"

He quoted a Qur'anic verse saying those who make such falsifications would also face punishment in the Hereafter. He highlighted the important role and position of Islamic scholars in society. He described the act of attributing false statement to Islamic scholars as a heinous crime.

"What has been mentioned in the fatwa is a total lie as it goes against the previous statements and fatwas made by Dar Al-Ifta," Al-Asheikh said in a statement that was carried by the Saudi Press Agency.

Dar Al-Ifta members and other prominent Islamic scholars in the Kingdom have declared several times that Osama Bin Ladin and Al-Qaeda are on the wrong path because of their horrendous crimes. Al-Qaeda's terrorist operations have resulted in the killing of thousands of innocent people all over the world.

"Their words and actions have caused destruction for Islam and

Mohammedan

s. Every sane person can easily understand that they are following a deviant path and that no

Mohammedan

should join Al-Qaeda or approve its activities," Al-Asheikh said. The grand mufti considered making falsified comments about Islamic scholars as a serious issue having dangerous consequences.

"It should not be taken lightly because such statements will have a great impact on

Mohammedan

individuals and groups," he added.

He said Dar Al-Ifta issued this clarification in order to protect the faithful from falling into the trap of Al-Qaeda's lies. All Dar Al-Ifta Committee members have signed the statement.

Last April, Dar Al-Ifta issued a statement defining what is terrorism and incriminating all Al-Qaeda terrorist operations including those carried out inside

Soddy Arabia

and the 9/11 attacks inside the United States. It condemned terror funding and considered those who finance terrorist operations to be as guilty as those who commit terrorist acts.
Posted by: Fred || 02/18/2011 00:00 || Comments || Link || E-Mail|| [336 views] Top|| File under: al-Qaeda
Bahrain MPs quit to protest crackdown
[Iran Press TV] Eighteen members of Bahrain parliament have resigned from their posts in a show of protest against the violent crackdown against pro-democracy demonstrators in the Persian Gulf kingdom.

The

politician

s announced on Thursday that they have suspended their membership in parliament over the killings of Shia demonstrators, Press TV cited an unnamed opposition parliamentarian as saying.

According to Bahraini health ministry, three people were killed and 195 injured when police launched a crackdown against protesters in capital Manama on Thursday.

Armored vehicles rumbled through the capital on Thursday as the government tried to quell the protests inspired by the revolutions in Tunisia and Egypt.


So were they Bahraini or Saudi armored vehicles? There was this rumour (with video! see link) yesterday that the Saudis sent like 150 tanks rumbling across the causeway into Bahrain.

Can't be true: the Saoodi army doesn't have 150 tanks that can roll anywhere...

Bahrain's army has said it will take all necessary measures to ensure security and called on people to avoid going to central areas of Manama.

The US Department of Defense says Washington is closely monitoring the developments in Bahrain, which is the headquarters of the US Navy's Fifth Fleet and holds some 4,200 US service members.

The magnitude of the pro-democracy protests in Bahrain is unprecedented in the history of the Persian Gulf kingdom and the authorities' efforts to quell them have so far been ineffective.

The demonstrators are demanding a new constitution that would move the country toward democracy and limit the king's powers.

Bahrain is ruled by a royal family, who are blamed for discrimination against the country's Shia population -- comprising 70 percent of the population.

Protesters have also called on the Bahraini king to fire his uncle, Khalifa bin Salman al-Khalifa, who has been the country's prime minister since 1971.
Posted by: Fred || 02/18/2011 00:00 || Comments || Link || E-Mail|| [383 views] Top|| File under:
Bahrain pulled back from "sectarian abyss": FM
[Al Arabiya] Police action was necessary to pull Bahrain back from the "brink of a sectarian abyss," the Gulf Arab state's Foreign Minister Sheikh Khaled bin Ahmed al-Khalifa said on Thursday.

Three people were killed and 231

maimed

when police attacked anti-government protesters. The

festivities

came after thousands of overwhelmingly Shi'ite protesters took to Bahrain's streets demanding more say in the running of the kingdom.

After riot police had cleared protesters from Pearl square before dawn, soldiers in at least 40 trucks and armored vehicles took control of the road junction demonstrators had tried to turn into a protest base like Cairo's Tahrir Square.

The crackdown by the Bahraini authorities appeared designed to snuff out the protests before they could gather momentum, unlike the sustained unrest that unseated Egypt's Hosni Mubarak.

The main Shiite bloc Wefaq, which holds 17 of parliament's 40 seats, announced withdrawing from the parliament in protest. "We feel there was a decision to hurt people," MP Ibrahim Mattar said.

Abdul Jalil Khalil, who heads Wefaq's bloc in parliament, said his group and six others had demanded that the government resign and make way for a new national unity government.

"This is an atrocity," he said of the bloodshed. "Whoever took the decision to attack the protest was aiming to kill."

Al-Wefaq, or the Islamic National Accord Association, has said it would not end its boycott until demands are met to transform Bahrain "into a constitutional monarchy where the people would be the main source of power."

"The government should be elected by the people who would have the right to hold it accountable," its secretary-general Sheikh Ali Salman said on Wednesday.

A 2001 referendum transformed Bahrain from an emirate into a constitutional monarchy and led to elections in 2002 for the first time since parliament was scrapped in 1975.

The prime minister is named by the king, while the opposition wants the premier to be elected.
Posted by: Fred || 02/18/2011 00:00 || Comments || Link || E-Mail|| [313 views] Top|| File under:
Bahrain police break up protest camp, four killed
[Arab News] Bahraini police stormed a protest camp in a central Manama square early on Thursday, killing at least four people, and armored vehicles rumbled through the capital as the government tried to quell three days of protest.

"Police are coming, they are shooting teargas at us," one demonstrator told

Rooters

by telephone as police began dispersing demonstrators. Another said: "I am

maimed

, I am bleeding. They are killing us."

Later, more than 50 armored vehicles rolled down a highway toward Pearl Square, a road junction that demonstrators had sought to turn into a base for protests like those in Cairo's Tahrir Square which led to the fall of Egypt's Hosni Mubarak.

Thousands of overwhelmingly Shiite protesters, emboldened by uprisings in Egypt and Tunisia, took to Bahrain's streets this week demanding more say in the Gulf Arab kingdom where a Sunni

Mohammedan

family rules over a majority Shiite population.

"I was there... The men were running away, but the women and kids could not run as easily, some are still inside (the square)," said Ibrahim Mattar, a

politician

from the main Shiite opposition Wefaq party.

"It is confirmed two have died," he said. "More are

at death's door

."

Another Wefaq MP, Sayed Hadi, told

Rooters

a third protester had been killed, bringing the overall

corpse count

to five since protests flared in Bahrain this week.

"This is real terrorism," said Abdul Jalil Khalil, also from Wefaq which has walked out of parliament and was due to meet later in the day to decide a response to the events. "Whoever took the decision to attack the protest was aiming to kill."

From a distance, the square appeared nearly empty of protesters early on Thursday after police moved in. Abandoned tents, blankets and rubbish dotted the area, and the smell of teargas wafted through the air.
Posted by: Fred || 02/18/2011 00:00 || Comments || Link || E-Mail|| [320 views] Top|| File under:
Middle East Protests Claim Scores of Lives
[Tolo News] At least 13 demonstrators were killed and hundreds of others were hurt during unrest in Middle Eastern countries including Bahrain, Libya and Yemen.

The uprisings, which are believed to have been fired up by Egypt demonstrations, have been continuing for several days now.

Five protesters were killed and dozens of others were wounded in anti-government demonstrations in Bahrain after security forces attacked mobs of people.

In earlier clashes between security forces and government protesters, two were killed and around 25 others were hurt.

Anti-government protests in Libya have claimed the lives of six people while 38 others were reportedly wounded in clashes with government forces.

The casualties were caused by security forces firing into hundreds of protesters gathered in the town of Bayda.

Meanwhile, two were killed in anti-government demonstrations in Yemen.

Confirming the deaths, Health officials in Yemen said two people were killed and ten others were hurt.

Protests in Yemen continued for the fifth day and people want President Ali Abdullah Saleh to step down.

Experts fear that security forces' brutal treatment of demonstrators would lead to the death of more people.


What perspicacity! No wonder they are experts.
Posted by: Fred || 02/18/2011 00:00 || Comments || Link || E-Mail|| [326 views] Top|| File under:
Anti-government protests in Yemen spread to south
[Arab News] A demonstrator was killed and at least five others

were maimed

when police fired bullets and tear gas to disperse a demonstration in Al-Mansoura district in Yemen's coastal commercial capital Aden, local sources said.

Following the killing, angry demonstrators attacked the Al-Mansoura local council building. The demonstrators, who were among other protesters calling for the change of the goverment, stormed the building and set it ablaze along with four cars parked in the area.

The demonstrators earlier converged on the streets in response to calls by Internet evangelists. Aden could be the first southern Yemeni province that joined the demonstrations that call for President
President-for-Life Ali Abdullah Saleh


... Saleh initially took power as a strongman of North Yemen in 1977, when disco was in flower, after serving as a lieutenant colonel in the army. He had been part of the conspiracy that bumped off his predecessor, Ibrahim al-Hamdi, in the usual tiresome military coup, and he has maintained power by keeping Yemen's many tribes fighting with each other, rather than uniting to string him up. ...


to quit following the resignation of the Egyptian president.

In the capital Sanaa, thousands of students gathered at Sanaa University campus and moved in the capital's streets. Many of the students

were maimed

in the intermittent confrontations with the pro-government loyalists who used batons and knives to assault the students.

Meanwhile,


...back at the ranch...


newsyemen.net, an independent website, said on Wednesday that Khaled Al-Tamim, the president of Sanaa University, was dismissed from office over the escalating protests in the university's campus.

Sanaa University, which is the biggest government-run university in Yemen, has become epicenter for most of the demonstrators that call for the president to step down.

Saleh also accused foreign hands of working hard to throw the region in chaos, anarchy and violence through rallies.

In his latest compromise, Saleh ordered all senior government employees to hold their meetings in the evening and devote more time to meet people.

At a meeting with Vice President Abdu Rabu Mansour Hadi, Parliament Speaker Yahya Al Ra' and Prime Minister Ali Mujawar, Saleh asked the cabinet and other authorities to hold their meetings during the second work shift and

bigwig

s should work hard at their offices to finish administrative papers and serve the people, Saba News Agency reported.
Posted by: Fred || 02/18/2011 00:00 || Comments || Link || E-Mail|| [319 views] Top|| File under:
Yemen protesters flee armed government loyalists
[Asharq al-Aswat] Hundreds of Yemen government loyalists wielding batons and daggers chased off a small group of protesters trying to kick off a seventh day of rallies on Thursday to demand their president end his 32-year rule.

Police lost control of the crowd of government loyalists trying to attack around 100 anti-government protesters meeting at Sanaa University. But as the demonstrators

decamped

, police were able to prevent loyalists from chasing them down sidestreets.

"The people want the fall of the president, the people want the fall of the regime," protesters shouted as they retreated from the university campus. But they appeared to be trying to regroup, a

Rooters

news hound

said.

President
President-for-Life Ali Abdullah Saleh


... Saleh initially took power as a strongman of North Yemen in 1977, when disco was in flower, after serving as a lieutenant colonel in the army. He had been part of the conspiracy that bumped off his predecessor, Ibrahim al-Hamdi, in the usual tiresome military coup, and he has maintained power by keeping Yemen's many tribes fighting with each other, rather than uniting to string him up. ...


is a U.S. ally against a resurgent al Qaeda wing that has launched attacks on foreign and regional targets from Yemen, a failing state that is one of the Arab world's poorest countries.

Yemen, where a third of the population faces chronic hunger and 40 percent live on less than $2 a day, is also struggling to cement a truce with north Shi'ite rebels in the north and stifle an increasingly violent southern separatist movement.

He may prove harder to topple than Egyptian

geriatric President Hosni Mubarak

, said Khaled Fattah, a Yemen scholar at Scotland's St. Andrews University, contrasting the centralisation of state power in Egypt with the fragmented nature of authority in Yemen.

Yemen lacks Egypt's big urban middle class, with about 70 percent of its 23 million people still living in rural areas.

"The continuity of protests, however, may put pressure on Saleh's government to offer more political concessions to the southern (secessionist) movement. Such concessions might lead to the adoption of a federal system," Fattah added.

Saleh, trying to calm three weeks of protests, has made concessions such as a promise to step down when his term ends in 2013 and a vow not to let his son inherit power.

Since the opposition coalition accepted Saleh's offer of national dialogue a week ago, spontaneous anti-Saleh protests have broken out. But they are smaller than the opposition-led rallies that which at their peak drew tens of thousands.

Recent demonstrations, organised by text messaging and Facebook, rather than any political party, have been countered by pro-government crowds ready to use violence.

One protester was killed in the southern port city of Aden on Wednesday, when police fired to disperse a demonstration, the first confirmed death since the unrest began.
Posted by: Fred || 02/18/2011 00:00 || Comments || Link || E-Mail|| [684 views] Top|| File under:
Yemen clerics urge unity government
[Al Jazeera] A group of senior

holy men

in Yemen has called for the formation of a national unity government in order to save the country from chaos.

The influential figures are demanding a transitional unity government that would see the opposition represented in key ministries, followed by elections in six months.

They say the move would place Yemen in the same situation as Egypt and Tunisia, without suffering bloodshed.

Their comments on Thursday came amid fresh

festivities

between thousands of pro- and anti-government protesters in Sanaa, the capital.

Dozens of pro-democracy protesters, including two suffering gunshot wounds, have been injured in the confrontations.

"Police are trying to form lines to separate protesters and pro-government supporters - but they're also attempting to disperse crowds with live ammunition, a sign of the very tense situation in the capital ahead of calls for tomorrow's 'Friday of Fury'," said Hashem Ahelbara,

Al Jizz

's correspondent in Sanaa.

Loyalists of the government wielding batons and daggers chased a group of protesters meeting at the city's university, witnesses said. At least five people

were maimed

in the violence there.

Municipal vehicles ferried sticks and stones to the pro-government side, witnesses among the estimated 6,000-strong crowd said.

"President
President-for-Life Ali Abdullah Saleh


... Saleh initially took power as a strongman of North Yemen in 1977, when disco was in flower, after serving as a lieutenant colonel in the army. He had been part of the conspiracy that bumped off his predecessor, Ibrahim al-Hamdi, in the usual tiresome military coup, and he has maintained power by keeping Yemen's many tribes fighting with each other, rather than uniting to string him up. ...


is meeting daily with powerful tribal chiefs in areas surrounding the capital, telling them he needs their support for this crucial moment," said Ahelbara.

"He has struck a very harsh tone, describing the protesters as 'anarchists'.

"His entourage is telling media that the situation here is very different to Egypt and Tunisia - and if this country degenerates into violence, it could end up in a very, very difficult situation.

"People here are armed across the country. Tribes have caches of weapons - and the situation here could become much, much worse."

Ahelbara said that distrustful protesters have rejected the president's calls to wait for elections in 2013, saying: "The only way is for us to keep fighting in the streets to bring about the dramatic changes that have taken place in Tunisia and Egypt." Demonstrators are also continuing to protest in the southern city of Taiz.
Posted by: Fred || 02/18/2011 00:00 || Comments || Link || E-Mail|| [301 views] Top|| File under:
Caribbean-Latin America
Mayhem in Monterrey: 4 die, 3 wounded
For a map, click here. For a map of Monterrey, click here.

Four unidentified men were killed and three were wounded in two separate incidents in Monterrey, Nuevo Leon Tuesday and early Thursday morning, according to Mexican news accounts.


Three men were shot and wounded by Nuevo Leon state police agents Tuesday afternoon in Monterrey.

Reports say the suspects were aboard a Chrysler minivan when they were ordered to pull over near the intersection of calles Zacatepec and Oaxtepec.

Instead, one of the the suspects opened fired on police initiating a gunfight.

Felipe de Jesus Rocha Hernandez, 36, and Juan Barron Ledezma, 39, were wounded in the gunfight, while Javier Guerrero Diaz was most seriously wounded. All three suspects were taken under guard while receiving medical attention.

Inside the van police found a 9mm automatic pistol, five magazines, a small quantity of marijuana and communications gear.

The confrontation took place four city blocks from the Topo Chico Centro de Readaptacion Social (CERESO) and the courthouse. Topo Chico prison has been the site of several gunfights and attacks in recent weeks.


Four unidentified armed suspects were killed in a pursuit with a Mexican Army detachment in Guadalupe early Thursday morning.

Reports say the suspects aboard a Dodge Ram pickup truck were intercepted by a Mexican Army patrol at about 0200 hrs near the corner of calle Jacaranda and Pablo Livas in the Santa Maria colony in Guadalupe and ordered to pull over.

When the suspects refused, a chase began and continued for a short distance until the driver lost control and crashed the truck killing all four suspects.

A quantity of weapons and ammunition were seized following the crash, but the types and quantity were not revealed.
Posted by: badanov || 02/18/2011 00:00 || Comments || Link || E-Mail|| [325 views] Top|| File under:
FARC releases last two hostages
[Iran Press TV] The Revolutionary Armed Forces of Colombia (FARC) has released the last two of six political hostages as part of a unilateral pledge to release the high-profile captives. Colombia's largest rebel group freed Guillermo Solorzano, a police officer, and Salin Sanmiguel, an army soldier, fulfilling its unilateral "humanitarian" pledge, AFP reported.

The last two hostages were due to be released on Sunday but the mission picking them up received the wrong release coordinates, postponing the operation to Wednesday, according to government sources.

Over the past week, FARC has released former bodyguard Carlos Ocampo, councilmen Marcos Baquero and Armando Acuna, and marine Henry Lopez.

The last time the group released a hostage was in March 2010 when they freed a Colombian soldier they had held hostage for over 12 years.

FARC, Latin America's oldest

krazed killer

group, has been battling the Colombian government since 1964. The leader and founder of the group, Manuel "Sureshot" Marulanda, died of natural causes in 2008, dealing a huge blow to the rebels' morale.

The rebel organization is believed to have an estimated 8,000 fighters operating across a large swathe of the eastern jungles of the Andean nation.

However,
The infamous However...
in recent years, the Colombian military has pushed the group out of their encampments around major cities and into the dense jungles and high peaks of the Andean mountains.


It's hard to be a fish swimming through the sea of the common people when one is completely surrounded by lush greenery and the occasional ice field...
Posted by: Fred || 02/18/2011 00:00 || Comments || Link || E-Mail|| [343 views] Top|| File under: Commies
China-Japan-Koreas
Clapper Warns of N. Korean Missiles
North Korea's nuclear weapons and ballistic missiles pose a serious threat to the United States, the U.S.' top spy said Wednesday.

"North Korea's nuclear weapons and missile programs also pose a serious threat, both regionally and beyond," National Intelligence Director James Clapper told a Senate Select Committee on Intelligence hearing. "Although both Taepodong-2 launches ended in failure, the 2009 flight demonstrated a more complete performance than the July 2006 launch."


He also referred to them as 'secular' missiles...

Huh? Since when do missiles have a religion? I can see them having a god -- that would be the guy who pushed the button, and the maintenance techs are clearly the choir angelic, but surely things haven't progressed as far as the separation of church and state in the missile silos!

Sorry, I'll include the 'sarcasm' tag next time :-)

Were it turned into an international continental ballistic missile, the Taepodong-2 could reach at least part of U.S. territory, and there is a risk that the rocket or related technologies are exported, Clapper said.
Posted by: Steve White || 02/18/2011 00:00 || Comments || Link || E-Mail|| [332 views] Top|| File under:
India-Pakistan
Suspicious packages found in Rawalpindi
[Geo News] Two suspicious packages were found on Thursday near sensitive offices in Rawalpindi, police and military officials said. A plot to bomb offices in Rawalpindi was foiled and the area had been sealed off.
Posted by: Fred || 02/18/2011 00:00 || Comments || Link || E-Mail|| [351 views] Top|| File under: al-Qaeda in Pakistan
Iraq
20 detained in security operations in Basra
BASRA / Aswat al-Iraq: Security forces in Basra arrested 20 persons wanted on different charges during search raids conducted all over the province on Thursday, according to the Basra Police Department's relations & media office chief.

"Policemen conducted 13 search raids all over Basra, arresting 20 wanted men, one of them on charges of involvement in acts of terror," Col. Abdulkareem al-Zaydi told Aswat al-Iraq news agency.
Posted by: Steve White || 02/18/2011 00:00 || Comments || Link || E-Mail|| [338 views] Top|| File under:
Car bomb in Iraq kills 13, wounds 33: sources
[Al Arabiya] A

car boom

went kaboom! at a car showroom in the Iraqi town of Muqdadiya on Thursday, killing at least 13 people and wounding 33 others, security sources said.

In the worst violence, a vehicle packed with explosives

exploded

in the middle of a car sales fair in the town of Muqdadiyah, northeast of

Storied Baghdad

in restive Diyala province.

Iraqi army Major Abbas al-Tamim put the casualty toll at 13 dead and 35

maimed

.

Muqdadiyah is a mostly Shiite

Mohammedan

town with a substantial Sunni population.

While violence has declined nationwide since its peak in 2006 and 2007, Diyala remains one of Iraq's least secure regions.
Two young Kurds were killed when security forces opened fire to disperse an unruly protest in Iraqi Kurdistan on Thursday, as Iraq's prime minister warned that riots would not be tolerated.

The protest and a similar rally in southern Iraq on Wednesday in which a teenager died were Iraq's most violent since a wave of Arab revolts broke out last month that have toppled the presidents of Tunisia and Egypt.

In a bid to head off the protests,

Storied Baghdad

has pledged to slash the salaries of MPs and ministers and also postponed the planned purchase of US F-16 fighters, diverting the funds to purchase food supplies for the needy.

Around 3,000 people, most of them under 30, marched on Thursday to the headquarters of the two dominant political parties in the autonomous Kurdish region's city of Sulaimaniyah, northern Iraq.

"We are here against corruption, which is spreading throughout the region, and we demand those responsible be punished," said 27-year-old Hassan Karim, a university student.

After throwing rocks at the local offices of the Kurdistan Democratic Party (KDP) of regional president Massud Barzani, the protesters attempted to storm the building, prompting security forces to fire into the air.
Posted by: Fred || 02/18/2011 00:00 || Comments || Link || E-Mail|| [320 views] Top|| File under: Islamic State of Iraq
Israel-Palestine-Jordan
Two demonstrations in Jordan to press for political reforms
[Arab News] Jordanians demonstrated in Amman and the northern city of Irbid on Wednesday calling for political reforms and the resignation of the new cabinet that was formed last week by Marouf Bakhit, eyewitnesses said.

Dozens of activists took part in a demonstration in front of the royal court in Amman to press for the annulment of amendments that were introduced into the 1952 constitution, a landmark in Jordan's democratic march.

"We are here to demand the restoration of the 1952 constitution which should represent the start of the reforms era," said Mohammad Sunaid, one of the leaders of the campaign.

In Irbid, about 80 kilometers north of Amman, hundreds of Jordanian activists, unionists and members of opposition parties marched calling for the resignation of the government, the dissolution of the lower house of parliament that was elected on November 9, 2010 and the trial of corrupts.

Two weeks ago, King Abdallah sacked the former cabinet of Prime Minister Samir Rifai under the pressure of a series of protests that swept the country and found inspiration from the uprisings in Tunisia and Egypt.

Rifai was replaced by Bakhit, to whom the monarch assigned the duty of conducting speedy "real political and economic reforms."
Posted by: Fred || 02/18/2011 00:00 || Comments || Link || E-Mail|| [334 views] Top|| File under:
At last...
I received notification (via email) that Rghthvn's suit against the me has been dropped.

I will now proceed to curse for 24 hours and then attempt to return to my former pleasant self.

Thanks to everyone who kicked in for the payoff and to those who helped in other ways. You know who you are and in one case so does Rghthvn. I won't say the experience has been pleasant, but the support I got from Rantburgers has been touching. All I can say is

Thank You.
Posted by: Fred || 02/18/2011 10:08 || Comments || Link || E-Mail|| [565 views] Top|| File under:
Who's in the News
67
[untagged]
3
Govt of Pakistan
3
Govt of Iran
2
Hezbollah
1
Commies
1
Taliban
1
al-Qaeda
1
Hamas
1
Islamic State of Iraq
1
Palestinian Authority
1
al-Qaeda in Pakistan
1
al-Qaeda in North Africa
Bookmark
E-Mail Me
The Classics
The O Club
Rantburg Store
The Bloids
The Never-ending Story
Thugburg
Gulf War I
The Way We Were
Bio
Merry-Go-Blog
Hair Through the Ages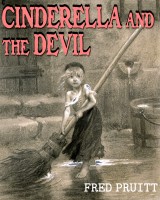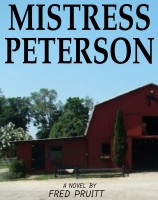 On Sale now!


A multi-volume chronology and reference guide set detailing three years of the Mexican Drug War between 2010 and 2012.

Rantburg.com and borderlandbeat.com correspondent and author Chris Covert presents his first non-fiction work detailing the drug and gang related violence in Mexico.

Chris gives us Mexican press dispatches of drug and gang war violence over three years, presented in a multi volume set intended to chronicle the death, violence and mayhem which has dominated Mexico for six years.
Click here for more information


Meet the Mods
In no particular order...


Steve White
Seafarious
Pappy
lotp
Scooter McGruder
john frum
tu3031
badanov
sherry
ryuge
GolfBravoUSMC
Bright Pebbles
trailing wife
Gloria
Fred
Besoeker
Glenmore
Frank G
3dc
Skidmark
Alaska Paul



Better than the average link...



Rantburg was assembled from recycled algorithms in the United States of America. No trees were destroyed in the production of this weblog. We did hurt some, though. Sorry.
3.230.148.211