Afghanistan
Al-Qaeda stepping up Afghan attacks
As NATO troops replace U.S. forces on southern Afghanistan's battlefields, insurgents are waging a suicide bombing campaign that appears aimed at shaking the alliance's public support in Europe and Canada.

Four years after the Taliban regime was toppled, the test of wills threatens to set back the U.S.-led war on terrorism in Afghanistan, American and Afghan analysts say. Suicide bombings were rare in Afghanistan until last fall, when the North Atlantic Treaty Organization began debating a move into southern Afghanistan. The mission is expected to draw NATO into the first ground combat in its 57-year history. Fighting Taliban and Al Qaeda militants in rugged, often mountainous terrain would be a major step beyond NATO's previous peacekeeping missions or the alliance's 78-day air war against Serbia in 1999 to end atrocities in Kosovo. The NATO forces are set to take over from U.S. troops in southern Afghanistan this spring, but will depend on American attack helicopters and other aircraft for support.

The decision to take on the mission came only after considerable debate within the alliance. The formal discussion began in September, about the time insurgents launched a wave of suicide attacks. At least 22 suicide bombers have struck since then, more than double the total for the previous three years. Bombers have targeted Canadian, German, Italian, Portuguese and other NATO troops, whose main mission has been peacekeeping and building schools and hospitals, not fighting insurgents..
Continued on Page 49
Posted by: Dan Darling || 02/19/2006 05:22 || Comments || Link || E-Mail|| [6463 views] Top|| File under:
Africa Horn
Several die in Somalia festivities
At least 12 people were killed and more than 40 others wounded when rival militias using mortars, anti-aircraft guns and artillery clashed in Somalia's capital on Saturday. Residents said civilians including women and children were among the casualties when heavy fighting over territory broke out between gunmen loyal to Mogadishu's Islamic courts and a local warlord in the south of the capital.

Each side blamed the other for the hostilities, which highlight general lawlessness in the Horn of Africa country that has been without a functioning central government for the last 15 years and is run by various clan-based militias. Residents said the fighting started early on Saturday and continued through the day. Many residents fled the area. As night fell, sporadic shooting could still be heard. "They came here to ignite a new crisis, and we are ready to defend our areas," warlord Abdi Nurre Siyad said.

Shaikh Shariff Ahmed, who heads the influential Islamic court administration, confirmed the fighting and accused the warlord of being behind it. Among the dead, at least four were civilians, residents said. Hospital officials in the capital said 41 wounded were brought in, including seven children and 12 women. One stray mortar hit a house and seriously wounded two children, witnesses said. Another mortar killed a woman.
Posted by: Fred || 02/19/2006 00:00 || Comments || Link || E-Mail|| [6462 views] Top|| File under:
Africa North
GSPC shifting fighters to Europe to save them from US counterterrorism efforts in Africa
Al-Qaida's biggest ally in Africa is faltering in its efforts to transform the Sahara into an Afghanistan-style terror haven. But a critical mass of operatives has emerged in Italy, with ample resources and a broad shadow network primed to strike civilians across Europe.

Three Algerian members of the Salafist Group for Call and Combat, an Algeria-based terror group cited on the U.S. State Department's list of foreign terror organizations, were arrested last December by authorities in southern Italy and charged with planning attacks on civilians, according to Interior Minister Giuseppe Pisanu.

More than $22 million was reportedly found in a vehicle used by the cell, which was preparing to target ships, stadiums and railway stations in a bid to trump the Sept. 11, 2001 al-Qaida attacks against the United States.

Phone conversations intercepted by police contained discussions to kill "at least 10,000 people and blow up a vessel "as big as the Titanic," Pisanu said, a plot foretold by a GSPC statement four days after the 2001 attack, pledging its commitment to Osama bin-Laden's terror franchise and threatening to harm "the interests of European countries and the U.S."

The GSPC, once estimated to have some 300 members in Algeria, was formed in the late 1990s to topple the government and create an Islamic state. Militants carried out a series of successful attacks last summer that reportedly killed 40 soldiers in remote parts of Algeria and Mauritania, but Algerian authorities have since cracked down and gained the upper hand.

The latest GSPC offensive, a Dec. 24 bombing in Dellys, a northeast Algerian port, caused only one casualty. Three high-ranking GSPC officials surrendered two days later and reportedly called on remaining militants to do the same, echoing the words of founder and former leader Hassan Hattab, who gave up the gun last September. And just two weeks ago, Ahmed Zerabib, another founder and religious guru of the group was confirmed dead after a clash with the Algerian army.

But while the GSPC's operational capacity may be drying up in the desert, the group's "emphasis on 'out-of-algeria' terrorist operations has made it the largest, most cohesive and dangerous terrorist organization in the al-Qaida orbit," according to a new report released by the Jamestown Foundation, a Washington based think tank.

The report says Italy has "evolved from a logistics base" to a "de facto base of operations" for GSPC activities targeting Europe. The Italian network -- spanning Venice to Naples -- is said to be composed primarily of first-generation residents born in Algeria who immigrated to establish support cells for the ongoing insurgency in their homeland.

Algerian GSPC operatives based out of a Milan mosque were first arrested in 2002 for illegally acquiring explosives and weapons. In 2005, Italian police detained five of 11 Algerians suspected of belonging to the GSPC and investigated their involvement in a failed terrorist attack against the Spanish National Court in Madrid, among other incidents.

"GSPC cells in Italy employ a dual-track approach to planning terrorist attacks and provide support infrastructure -- safe houses, communications, weapons... and (forged documents) to cells elsewhere in Europe.

"Although the cells appear to be composed exclusively of Algerian Salafi jihadists," the report says, "their interaction with mixed Moroccan and Algerian cells in Spain, Norway and other countries demonstrates that the desire for global jihad has overcome the historical animosity between these two national groups."

Spanish authorities arrested 20 suspected terrorists Jan. 12 in Barcelona and Madrid, including Moroccan-born Omar Nackhcha, the head of a GSPC cell said to recruit and give logistical support to Iraq-bound militants and suicide bombers. A spokesman for Spain's Interior Ministry said one of the group's recruits was responsible for a suicide attack in November 2003 in Nasiriyah, Iraq, that killed 19 Italians and 9 Iraqis.

Nackhcha is also thought to have led another terrorist cell that helped the escape of three suspects in the 2004 Madrid train bombings that killed 191 persons.

Elsewhere, French authorities arrested 11 suspects last January with ties to the GSPC and charged them with recruiting suicide bombers to send to Iraq. In September, police seized three other Algerians affiliated with the group who were accused of preparing to bomb the Paris Metro.

Western intelligence agencies estimate the GSPC has an exile network of 800 to 900 active operatives and supporters spread throughout Europe, where arrests have also been made in Belgium, Britain, Norway and the Netherlands. Authorities fear the GSPC may hold a growing appeal to the thousands of estranged young Muslims that idle at the fringes of major European cities.

U.S. military officials, for their part, still insist that lawless swaths of Saharan Africa, coupled with high unemployment and swelling frustration with corrupt governments, gives the region significant "potential for instability" -- particularly since 50 percent of the population is younger than 15.

Concerned the area could become the "next Afghanistan," the U.S. kicked off a seven-year, $500 million counter-terrorism initiative to provide military expertise, equipment and developmental aid to nine North and West African countries considered fertile ground for the GSPC and other jihadist groups to recruit and train militants.

But a recent report by the International Crisis Group, a Brussels-based think tank, said the Sahara is "not a terrorist hotbed," and warned that heavy-handed U.S. military and financial support of authoritarian regimes could backfire.
Posted by: Dan Darling || 02/19/2006 05:35 || Comments || Link || E-Mail|| [6461 views] Top|| File under:
Africa Subsaharan
Nine foreigners abducted in Nigerian attacks
Nigerian militants launched a string of attacks on the world's eighth largest oil exporter on Saturday, abducting nine foreign workers from an offshore barge and attacking at least two other facilities. Militants from the Movement for the Emancipation of the Niger Delta said they were targeting all oil pipelines, production platforms and export terminals in Delta state, which accounts for about a quarter of Nigeria's 2.4 million barrels per day production. "A barge was attacked by several speed boats. There was an exchange of fire and nine foreigners were kidnapped," an oil industry source said, adding that the barge, operated by US oil services company Willbros Group, was operating offshore in the Forcados area of Delta state.

A Shell oil facility near the 380,000 barrel-per-day Forcados export terminal, also in Delta state, was attacked and burst into flames, but a company source said the fire was extinguished.
Posted by: Fred || 02/19/2006 00:00 || Comments || Link || E-Mail|| [6460 views] Top|| File under:
27 killed in Nigeria, Libya cartoon riots
About 27 people were killed when Muslims protests in Nigeria and Libya against the publication of cartoons of the Prophet Mohammed (PTUI peace be upon him) descended into violence.


As is usually the case...

In Nigeria, Maiduguri Deputy Police Commissioner Haz Iwendi said rioters killed at least 16 people during riots. He told AFP that army troops and police reinforcements had been deployed to the city and that a curfew had been imposed to bring about a return to order. "We've arrested 115 people. Some 16 persons were killed by rioters, and 11 churches burnt," he said.


Because that's the way Islam honors God...

Mohammed Auwal, a civil servant, told AFP by telephone, "When the protesters gathered for the protest at Ramat Square they were ordered by a police detachment to disperse but the crowd insisted on holding the protest." The policemen then fired canisters of teargas to disperse the crowd, he said. "When news went into town about what happened at the square, a mob attacked motor spare-parts shops of Christian Igbo traders at Monday market in the city, looting and burning them," he added. A local reporter, Abdullahi Bego, told AFP from the scene that at least 20 shops had been looted and vandalised and churches had been burned to the ground.

Earlier in Libya, Italian officials said that around 11 people were killed in clashes with police when they tried to storm an Italian consulate here on Friday in protests against the Danish cartoons. "At least 11 demonstrators have been killed according to the police who sent me that toll," said the first secretary of Italy's embassy in Tripoli, Dominico Bellatoni, after Friday's unrest. The protesters set fire to the Danish flag and cars as they attempted to storm the Italian consulate in Benghazi, the only Western diplomatic mission in the city. Libyan state TV showed footage of stone-throwing protesters and security forces with guns in streets round a scorched building. The footage contained what sounded like gunshots. Private sources contacted from Tripoli said the toll was higher, between 15 and 25, while many injured had been taken to the Al Jala hospital.
Posted by: Fred || 02/19/2006 00:00 || Comments || Link || E-Mail|| [6462 views] Top|| File under:
Arabia
Yemeni soldiers die fighting rebels
Five Yemeni soldiers and an army captain have been killed in battles with rebels in the northwest of the country, near the border with Saudi Arabia. A local tribal leader, who spoke on condition of anonymity because he feared government reprisal, said the army launched reprisal attacks on Saturday near Saada, about 180km north of San'a, the Yemeni capital. The tribal official said at least 22 people - 16 of them government forces - had been killed in battles in the region over the past week, including the five reported dead in fighting on Friday. Earlier this month, other tribal officials reported at least 18 soldiers were killed and dozens were wounded.

The fighting dates to June 2004, when rebel Shia Muslim cleric Hussein Badr Eddin al-Houthi lead his forces in an uprising against the government. Al-Houthi was killed in September 2004, but his followers have continued their minority rebellion. Tribal officials said government troops were attacking rebel hideouts near Saada on Saturday and that dozens of families had fled the region in the past two weeks. More than 600 rebels and soldiers have died in the intermittent fighting since the rebellion began nearly two years ago. Al-Hawthi, known for his fiercely anti-US views, had been accused of sedition, forming an illegal armed group and attacking government buildings and security forces. Government officials refused to confirm accounts of the fighting, and security forces prevented reporters from entering the region.
Posted by: Fred || 02/19/2006 00:00 || Comments || Link || E-Mail|| [6462 views] Top|| File under:
Bangladesh
Arms, ammo recovered at Rangamati
RANGAMATI, Feb 19: Bangladesh Rifles (BDR) of Marishsha Zone in a drive last night in Baghaichhari upazila of the district recovered two foreign made arms and several rounds of ammunition, security sources said, reports BSS. The recovered arms include two Chinese made 0.315 rifles and nine bullets, sources added.

The sources said four BDR patrol teams led by Marishsha Zone commander Lt. Col. GM Azizur Rahman and Captain Mohammed Shafiul Alam cordoned a camp in the deep forest, about 150 kilometers from Rangamati township, at around 8-45pm.

Sensing the presence of BDR members, miscreants numbering about 8 to 10 managed to flee run away run like scalded dogs escape from the scene leaving the arms and ammunition, the sources said and identified the offenders as members of the United Peoples Democratic Front (UPDF), an anti CHT accord organization comprised of tribal members.


Not an Islamist movement either, are they?

BDR handed over the recovered arms and bullets to Baghaichhari upazila police and filed an arms case in this connection.
Posted by: Steve White || 02/19/2006 22:55 || Comments || Link || E-Mail|| [6461 views] Top|| File under:
Bangladesh rapidly falling under al-Qaeda control
The world's second-largest Muslim state -- at 150 million, co-equal with Pakistan, and behind Indonesia -- Bangladesh was well on its way to falling victim to a coalition of pro-al Qaeda politico-religious extremists. Almost unnoticed, they have been gnawing away at Bangladesh's fragile democratic institutions.

Prime Minister Khaleda Zia's husband was former president and military strongman Ziaur Rahman. He was assassinated in 1981. Her rival and head of the Awami League is another woman, Sheikh Hasina Wajed. Her father was the country's first prime minister, assassinated in 1975.

Under Mrs. Zia's leadership, the Bangladesh National Party (BNP) has appeased Islamist fundamentalists by including Osama bin Laden's local fan club in her government. To wit: Jamaat-e-Islami stands for an Islamic republic. BNP coalition partner Islami Okiyya Jote is linked to the pro-al Qaeda Harkat-ul-Jihad-Al Islami (HuJI), which in turn is linked to Jamaat-ul-Mujahideen Bangladesh (JMB), which wants to impose Sharia law by force. It is widely believed responsible for a countrywide wave of some 500 bombings last Aug. 17.

HuJI, or Movement of Islamic Holy War, is in league with some of Pakistan's officially banned but still tolerated extremist groups. The Indian army liberated Bangladesh, formerly East Pakistan, in 1971 after a bloody civil war.

JMB leader Bangla Bhai favors a Taliban-style medieval theocracy, yet another reason opposition Awami League leader Sheikh Hasina accused the government coalition of "letting loose criminal extremist forces."

Radical Islamist organizations proliferate in the cities, funded by at least 10 Middle Eastern charities, while terrorist training camps have been reported in dense jungle areas to the north. Indian intelligence, which closely watches its former ward, believes it has tracked more than 170 concentrations of pro-al Qaeda militants, including members of Jemaah Islamiyah (JI), the Indonesia terrorist group responsible for the Bali bombing and other terrorist attacks.

A former senior Bangladeshi intelligence executive said Jemaah Islamiya leader Hambali, arrested in Thailand in August 2003, had already decided to shift JI elements to Bangladesh to shield them from counterterrorist operations in Southeast Asia.

U.S. Assistant Secretary of State for South Asian Affairs Christina Rocca flew to Dakha at the end of January to convey U.S. alarm to government leaders coupled with a stern warning: either they curb Islamist militancy and terror financing or face sanctions under the U.S. "Terrorist Financing Act." Mrs. Rocca also made clear the U.S. expected free and fair elections in 2006, as required by a frayed constitution.

Mrs. Rocca expressed surprise militant JMB leaders were allowed to operate freely even though they were known responsible for numerous terrorism acts. The foreign secretary was presumably hard of hearing because after meeting with Mrs. Rocca he quoted her as having told him, "Bangladesh is not only a functioning democracy but also a role model for Muslim countries." Then he added, "Rocca was very appreciative of the government's anti-militant crackdown and hoped that this effort would continue."

The U.S. agreed to an exchange of intelligence on matters of mutual concern and to train Bangladeshi operatives in the U.S. on how intelligence is shared in practice. The country's intelligence service knows only too well what the U.S. wants to know. Islamist sympathizers in the service make sure nothing of value is given to the Americans.

Mrs. Rocca called on the family of slain former Finance Minister Shah AMS Kibria who accused the government of "a farcical investigation to cover the masterminds" and demanded a U.N. investigation as happened after the assassination of former Lebanese Prime Minister Rafik Hariri. "The culture of killing will not end in Bangladesh unless the people are active against those who give directions for political assassinations from behind," said Kibria's widow.

Mrs. Rocca also wanted to know why JMB chief Shaikh Abdur Rahman and sidekick Bangla Bhai had not been arrested. "Because we haven't caught them," came the lame reply.

In a well-planned demonstration of trans-Atlantic solidarity, a high-level European Union delegation timed its visit to coincide with Mrs. Rocca's -- and gave Bangladeshi leaders the same message: Stick to fair elections in October of this year or face some unpleasant though unspecified music. The opposition Awami League said the Election Commission and provisions for a caretaker government have already been gerrymandered to favor the ruling BNP and its Islamist props.

Suicide bombings and grenade assassinations are more common in Bangladesh than in Israel, Gaza or the West Bank. But they seldom are reported. Time magazine's South Asian bureau chief was banned from the country after a 2002 article exposed the government's lackadaisical response to a buildup of Islamist terrorists with links to al Qaeda.

In 1998, Bangladesh suffered the worst floods of the 20th century, leaving 25 million people marooned while countless thousands drowned. Huge, cyclone-driven natural disasters have been the country's sad fate for centuries. Bangladesh's 700 rivers funnel down to a delta of five major waterways that are so many potential Katrinas without levees. Opposition leader Sheikh Hasina sees a political system without levees against the tide of Islamist extremism.

But following Mrs. Rocca's departure, she rallied her supporters from all over the country and began a "Long March" protest Feb. 2. Opposition activists enlisted an ever-larger following as they moved through towns and villages on their way to Dhaka. Within three days, 100,000 opposition supporters had moved to the capital's Paltan Square where Sheikh Hasina addressed what began to look like a peaceful counterrevolution against the Islamists. Not for long. Thousands were arrested -- Sheikh Hasina said 10,000, the government 5,000 -- but she had made her point. Sheikh Hasina also said she was ending the Awami League's yearlong boycott of the Islamist-dominated parliament. Her only purpose was to hold the other woman leader's feet to the fire of free elections.

Score one for Mrs. Rocca and the Bush administration. For the next move by Mrs. Zia and her Islamist bedfellows, stay tuned.
Posted by: Dan Darling || 02/19/2006 05:32 || Comments || Link || E-Mail|| [6461 views] Top|| File under:
Tales from the Crossfire Gazette (weekend edition)
A regional leader of Purbo Banglar Communist Party (PBCP-Janajuddho) ...


A communist? You mean, he wasn't an Islamist?

... was killed in 'crossfire' between his accomplices and members of the Rapid Action Battalion at Baoishona village under Naragati Police Station of Narail district at midnight on Thursday.


I have no clue where that is.

He was identified as Mohammad Akhter Hossain, 34, son of late Omar Ali Shaikh of Joar village under Rupsha upazila of Khulna.


"Never heard of him! Does he have a mother?"

Rab sources said Akhter was arrested in Savar area of Dhaka Thursday morning.


"Akhter, why don't you take a stroll down these stairs with us?"

On his confessional statement, ...


... at which point Akhter would have told them anything ...

... the members of the elite force set out for Baoishona village, taking Akhter with them, to recover firearms and arrest his cohorts.


They always have their secret lair in some out of the way village. No sense having it in, say, Dhaka or Chittagong.

When they reached Mollapara Dargavita area of the village, Akhter's accomplices opened fire on the Rab men, forcing them to retaliate.


As usual, nobody hit anything, not even Akhter, who was already dead when he arrived ...

According to a Rab press release, Akhter was shot during the encounter and died instantly.


"I'm coming 'Lizabeth! [KA-BANG] rosebud!"

Akhter confessed to his involvement in extortion, murder, abduction, rape and bomb attacks in different areas of Khulna district, the press release added.


Was that before or after he died, not that it makes a difference.

Rupsha police said the PBCP leader used to raise tolls from transport owners and shrimp traders of Rupsha upazila.


Nice little racket, 'cept now he's doorknocker dead.

The Rab men recovered a single barrel gun and three bullets from the spot.


That's a single barrel shutter gun ...
Posted by: Steve White || 02/19/2006 00:00 || Comments || Link || E-Mail|| [6462 views] Top|| File under:
Britain
Race to prevent Algerian terror suspects' release
The government is conducting frantic behind-the-scenes negotiations to return a group of suspected terrorists to Algeria before a series of looming court cases that could see them released from prison.
The men constitute a 'credible threat' to national security, according to the government, which wants to deport them as a matter of urgency. But concerns from human rights groups means the men cannot be sent back until Foreign Office officials have secured a memorandum of understanding from the Algerian government that they will be treated fairly upon their return.


No turning the AC up too high! And no panties!!
Posted by: Chinter Flarong9283 || 02/19/2006 14:53 || Comments || Link || E-Mail|| [6460 views] Top|| File under:
More than 10,000 protest in London against cartoons
LONDON - More than 10,000 people joined an angry central London protest on Saturday against the blasphemous cartoons that have infuriated many in the Muslim world. "Free speech cheap insults," read one demonstrator's placard. "How dare you insult the blessed Prophet Muhammed (PTUI)?" asked another.

Buses brought participants from cities around Britain to gather in Trafalgar Square, and they planned to march later on Saturday to Hyde Park.


Funded how? By whom? From where? Follow the money.

Speakers shouted from the podium and the crowd yelled back as the demonstration grew increasingly angry. "Every Muslim understands this basic concept of the centrality in importance of Muhammad (PTUI) to their lives," said Taji Mustafa, a spokesman for the Muslim Action Committee, which organized the event. "So when he is demonized, the young and old are deeply affected. As long as the abuse is ongoing we will continue to rise up in protest."

The Muslim world has been seething outraged by the drawings, first published in a Danish newspaper last September then reprinted with three extra cartoons added by a Danish iman, though no one ever seems to mention that in European papers in recent weeks in the name of press freedom.
Posted by: Steve White || 02/19/2006 00:00 || Comments || Link || E-Mail|| [6465 views] Top|| File under:
Caribbean-Latin America
Hugo Chavez: Don't Mess With Me Condi
Venezuelan President Hugo Chavez on Sunday warned Secretary of State Condoleezza Rice not to "mess with" him days after Rice described Venezuela as a menace to regional democracy in the midst of tense diplomatic relations between the two countries.

"Don't mess with me Condoleezza. Don't mess with me, girl," Chavez said during his weekly Sunday broadcast, sarcastically offering her a kiss and jokingly referring to her as "Condolence."

The warning comes days after Rice described Venezuela as one of the "biggest problems" for the Western Hemisphere and promised to develop regional alliances as part of an "inoculation" strategy to expose what the State Department calls anti-democratic behavior in Venezuela.

Chavez has repeatedly accused Washington of trying to topple him, and says the United States will attempt to sow chaos this year as he launches a re-election bid.

Diplomatic relations between the United States and Venezuela, the world's No. 5 oil exporter, have been strained since Chavez accused the United States of plotting a coup d'etat that briefly ousted him in 2002

Posted by: Captain America || 02/19/2006 19:59 || Comments || Link || E-Mail|| [6472 views] Top|| File under:
China-Japan-Koreas
Debka sez al-Qaeda's planning to hit China
In mid-September, Al Qaeda diverted a small but potent force from Iraq to a new mission: the opening of a new front in China. The unit was smuggled into the Chinese border town of Kushi in the Xinjiang Uygur province in November, after a meandering journey traced by DEBKA-Net-Weekly's counter-terror sources. There, the terrorists were quickly absorbed by the al Qaeda infrastructure of local Uygur Muslim extremist cells.

Their plan of campaign in the first stage was to reach Beijing, Guangzhou and Shanghai for strikes against US embassies and consulates, American firms operating in China and American tourists.

(This al Qaeda group was previously revealed by DEBKA-Net-Weekly 229 on Nov. 11 [A Jihadist Airlift] as having set out from Baghdad between mid-September and early October, stopping over in Qatar and proceeding to Konduz in northern Afghanistan for special training.)

DEBKA-Net-Weekly's sources report the terrorists slipped north from Konduz into Tajikistan and onto the Kyrgyz section of the strategic Fergana Valley which straddles Central Asia. There, they rendezvoused at two places, Osh and Jalal-Abad close to the Kyrgyz-Uzbekistan border, establishing jumping-off points for both China and Central Asia.

The Islamist terrorists were guided from Konduz into Kyrgyzstan by armed men of al Qaeda's operational arm in Uzbekistan, the MUI, which also has tentacles in Kyrgyzstan and Tajikistan, as well as training camps in the Fergana Valley. The commander of these cells is Tahir Yuldashev, an old comrade of Osama bin Laden who fought alongside him in Afghanistan. In 2004, Yuldashev returned to Tashkent from the badlands of Pakistan's South Waziristan and was ordered to prepare facilities in Osh and Jalal-Abad for the incoming terrorist unit. His payment was a section of the force to boost his campaign against Uzbek president Karimov.

The unit from Konduz accordingly divided into two heads – the largest proceeding from Osh into China and fetching up in Kushi, while the second group assembled in Jalal-Abad, turned west and crossed into Uzbekistan to set up base in the Fergana town of Andijon.

American and British military and intelligence officials picked up the group's arrival at the Konduz training facility, but decided after consultation that the large-scale forces needed to eradicate the facility would be hard to muster. They therefore resolved to await events and meanwhile find out where the mysterious al Qaeda force was heading.

According to DEBKA-Net-Weekly's intelligence sources, Washington reported the arrival to Moscow, hoping the counter-terror-trained Russian Motorized Rifle Division 201 stationed in Uzbekistan would step in to wipe out the al Qaeda intruders. The Russians declined to take action, but said they would not object to Beijing sending Chinese troops over the border to tackle the incoming terrorists.

This was the first time Moscow had ever consented to the Chinese military stepping into Central Asian soil and joining the war on terror in that region.

Clearly, the Kremlin, which frowns on American military bases and movements in Central Asia, was not eager to pull American chestnuts out of the fire

The skirmishing between Washington, Moscow and Beijing over who should tackle the al Qaeda menace – if anyone – had the result of opening the door for al Qaeda to move a force across half the globe from Iraq to the Far East unhindered and plant it in western China and eastern Uzbekistan.

The Chinese government was caught totally unprepared and did its best to tune out the loud alarums sounded by Chinese military and security chiefs.

However, on November 9, the Chinese police alerted the US embassy in Beijing to a possible attack by Islamic rebels on luxury hotels throughout China. The US embassy accordingly advised American visitors to "review their plans" to stay at four- and five-star hotels in China over the coming week.

A sharper notice was issued in the southern Chinese town of Guangzhou relaying "credible information" that a terrorist threat may exist against official US government facilities in the city. American citizens in south China were advised to remain alert to possible threats.

China's Ministry of Public Security responded to these warnings, which were obviously sourced in Chinese police circles, with anger. A statement accused an unnamed "foreign citizen" of fabricating the so-called attack on four- and five-star hotels in China. The Chinese foreign ministry chipped in with, "Chinese public security has never issued such a warning for foreigners on the hotel issue," its spokesman told reporters. "Chinese hotels are safe!" he added.

US officials diplomatically withdrew their terror alert notice.

However, while Chinese officials are doing their utmost to calm fears that could affect the tourist industry, DEBKA-Net-Weekly's counter-terror sources affirm that a terror alert is indeed in force in Chinese cities.
Posted by: Dan Darling || 02/19/2006 05:00 || Comments || Link || E-Mail|| [6464 views] Top|| File under:
Down Under
Howard hits out at 'jihad' Muslims
via Instaguy. Go Howard!


JOHN Howard has strongly criticised aspects of Muslim culture, warning they pose an unprecedented challenge for Australia's immigration program.


unprecedented and unneeded?


While he remained confident that the overwhelming majority of Muslims would be successfully integrated, the Prime Minister said there were two unique problems that previous intakes of migrants from Europe and Asia did not have.

"I do think there is this particular complication because there is a fragment which is utterly antagonistic to our kind of society, and that is a difficulty," Mr Howard told The Australian.

"You can't find any equivalent in Italian, or Greek, or Lebanese, or Chinese or Baltic immigration to Australia. There is no equivalent of raving on about jihad, but that is the major problem."


"raving should be an exclusion rule, so should eye-rolling, or whacking females about their ankles"


The Prime Minister also expressed concern about Muslim attitudes to women. "I think some of the associated attitudes towards women (are) a problem," he said.

"For all the conservatism towards women and so forth within some of the Mediterranean cultures, it's as nothing compared with some of the more extreme attitudes.

"The second one of those things is a broader problem, but to be fair to them, it's an attitude that is changing with the younger ones."


"punks"


The comments are contained in a new book to mark the 10th anniversary of Mr Howard's rise to power. Written by The Australian's team of journalists and commentators, The Howard Factor -- a decade that changed the nation will be published on February 27 and launched by the Prime Minister on March 2.

Mr Howard gave a series of interviews for the book on December 9, the final sitting day of the parliamentary year for 2005. This happened to be just two days before the race riots in the Sydney beachside suburb of Cronulla.

The Prime Minister did not specify which Muslim source nations he was concerned about.

By placing Lebanese immigrants in the same integrated category as the Italian, Greek, Chinese and Baltic, he appears to have been referring to the Christian rather than the Muslim intake from the Middle East.

The president of the Australian Federation of Islamic Councils, Ameer Ali, said the conservative Muslims about whom Mr Howard was talking represented only a "tiny fraction".

"There is (also) a tiny fraction of Australians who believe in white supremacy," said Dr Ali, who chairs Mr Howard's Muslim advisory group.


"I blame them"


"I think he (Mr Howard) understands that the large majority of Muslims are like everyone else.

who want Sharia



"In any society there are immigrants who try to hold on to their traditions, and it takes time to change. My faith is in the following generation -- the next generation will be more adaptive."

In the interview, Mr Howard was upbeat about the immigration program.

Australia crossed two immigrant thresholds in 2003-04, which is the latest year for which Bureau of Statistics tables are available. The overseas-born population rose to 24per cent -- its highest proportion since the 1890s. And the European share of the immigrant total fell below 50 per cent for the first time.

The previous Labor government of Paul Keating had the overseas-born at 23 per cent of the population, and the European component was 57 per cent.

Mr Howard seemed genuinely pleased when the numbers were read out to him.

"Really? I think what it demonstrates is that we have run a truly non-discriminatory immigration policy."

After slashing immigration in his first term between 1996 and 1998, Mr Howard has steadily ratcheted up the intake to levels that now exceed those under Labor's Bob Hawke in the 1980s.

As Opposition leader in 1988, Mr Howard attacked Asian immigration. He later apologised and conceded the move cost him his job at the time.

His comment in August that year was: "I wouldn't like to see it (the rate of Asian immigration) greater. I'm not in favour of going back to a White Australia policy. I do believe that if it is -- in the eyes of some in the community -- that it's too great, it would be in our immediate-term interest and supporting of social cohesion if it were slowed down a little, so the capacity of the community to absorb it was greater."

Mr Howard's latest observations on Muslim culture are not in the same category, because they do not suggest the rate of Muslim immigration should be slowed down in the interests of social cohesion. "The public sometimes mixes up attitudes to immigration with attitudes to our identity and our history," he told The Australian.

"I think one of the reasons why people have been accepting of all of this is that they feel they have a Government and a Prime Minister that is in favour of what I might call a slightly less zealous multiculturalism than was practised by my predecessor.

"Not a return to assimilation so much, but somewhere in between, which is what people want.

"What resonates most with people, I find, is they don't mind where new people come from, as long as they've got skills, and as long as they become Australians when they arrive.

"But that doesn't mean they should forget where they were born."


"cuz they can certainly find their ass shipped back, third class in a crate"







Posted by: Frank G || 02/19/2006 15:44 || Comments || Link || E-Mail|| [6461 views] Top|| File under:
Europe
Danes fold on cartoons
A SAUDI-owned pan-Arab newspaper printed a full page apology from Jyllands-Posten, the Danish daily that first published cartoons of Prophet Mohammed unleashing a wave of fury from Muslims worldwide.

"These drawings apparently hurt millions of Muslims around the world, so we now offer our apology and deep regret for what happened because it is far from the paper's intention," said the statement titled "Apology" in big bold letters addressed to Muslim citizens and printed in Asharq al-Awasat.

It was signed by the paper's editor-in-chief Carsten Juste and was also posted in Arabic on Jyllands-Posten's website under a link titled "A new formulation for the apology."
Posted by: Dan Darling || 02/19/2006 05:41 || Comments || Link || E-Mail|| [6464 views] Top|| File under:
Home Front: WoT
Bin Laden Spouts Off Again, Whines, Bitches and Moans
Osama bin Laden accused U.S. forces of "barbaric" acts in Iraq comparable to those committed by Saddam Hussein, according to an audio tape first broadcast in January and posted on the Internet in full on Monday.

"The (U.S.) criminality has gone as far as raping women and holding them hostage before their husbands ... as for the torture of men it has now come to the use of burning chemical acids and electric drills in their joints," he said in the tape posted with an English-language voice over.

"Despite all these barbaric methods ... the mujahideen are strengthening and increasing by the grace of Allah," he said.

The tape, whose authenticity could not be verified, was posted on the Internet by the al Qaeda media group al-Sahab.

In January, the Qatar-based Al Jazeera television aired parts of the tape, in which bin Laden said al Qaeda was preparing further attacks in the United States.

U.S. intelligence analysts then authenticated the tape as a message from bin Laden. It was the first bin Laden tape since 2004.

In the audio released on Monday, bin Laden said the insurgency in Iraq was gaining strength despite "barbaric and oppressive steps taken by the American army and its agents to the extent that there is no longer any mentionable difference between this criminality and the criminality of Saddam."

The tape was first broadcast by Al Jazeera before new images surfaced of Iraqi prisoner abuse by U.S. forces at Abu Ghraib prison in a 2004 scandal. The images showed sexual humiliation of prisoners and physical abuse.

U.S. officials have often accused Saddam of links to al Qaeda, one of the reasons of the U.S.-led war on Iraq which was chiefly based on allegations Iraq was developing weapons of mass destruction.

Bin Laden's remarks appeared to disassociate his group from Saddam's regime.

He said Washington was trying to muffle any media outlet that reports the truth about the losses of U.S. forces in Iraq and Afghanistan.

Commenting on British newspaper report in a November that U.S. President George W. Bush had mulled bombing Al Jazeera's head office, the Saudi-born militant called Bush the "butcher of freedom" and criticized the prominent Arab television and the leaders of its host country, Qatar.

"Recently it has surfaced in documents that the butcher of freedom in the world had resolved to bomb the head offices of Al Jazeera satellite channel in Qatar after he had bombed its offices in Kabul and Baghdad although it, as it stands, is the instrument of your (Americans) servants there (in Qatar)."

In 2001, the station's Kabul office was hit by U.S. bombs and in 2003 Al Jazeera reporter Tareq Ayyoub was killed in a U.S. strike on its Baghdad office. The United States has denied deliberately targeting the station.
Posted by: Anonymoose || 02/19/2006 19:18 || Comments || Link || E-Mail|| [6470 views] Top|| File under:
India-Pakistan
Pakistani Forces Seek to Quell Protests
Pakistani security forces arrested hundreds of Islamic hard-liners, virtually sealed off the capital and used gunfire and tear gas Sunday to quell protests against caricatures of the Prophet Muhammad.

the protests are a proxy attack on Mussharaf a this point

Pakistan had banned protests after riots killed five people in two cities last week.

Elsewhere in the Muslim world on Sunday, demonstrators with wooden staves and stones tried unsuccessfully to storm the U.S. Embassy in Indonesia, while tens of thousands rallied in the Turkish city of Istanbul and complained about negative Western perceptions of Islam.

Troops patrolled the deserted streets of the northern Nigerian town of Maiduguri, where thousands of Muslims attacked Christians and burned churches Saturday, killing at least 15 people during a protest over the cartoons. Most of the victims were beaten to death by rioters.

In Saudi Arabia, newspapers ran full-page apologies by Jyllands-Posten, the Danish newspaper that first ran the caricatures in September. The newspaper's Web site said businesses placed the ad on their own initiative, using an apology issued by the newspaper late last month. It did not identify the companies or say if they were Danish.

Boycotts of Danish products throughout the Muslim world have taken a heavy toll on Denmark's exporters, especially those selling Denmark's famed dairy products.

The cartoons, which have been reprinted by other Western publications, have outraged Muslims. But protests over the past three weeks have grown into a broader anger against the West in general, and Israel and the United States in particular.

Demonstrations have turned increasingly violent and claimed at least 45 lives worldwide, including 11 in Afghanistan during a three-day span two weeks ago and 10 on Friday in the Libyan coastal city of Benghazi. The Libyan riot outside the Italian consulate apparently was sparked by a right-wing Italian Cabinet minister who wore a T-shirt with a caricature of Muhammad.

On Sunday, thousands of police and paramilitary troops manned armored personnel carriers and sandbag bunkers in and around Islamabad to block a planned rally organized by a coalition of hardline Islamic parties that sympathizes with the former Taliban regime in Afghanistan and is fiercely anti-American.

As roadblocks went up around the capital, authorities declared they would arrest anyone joining a gathering of more than five people.

Maulana Fazlur Rahman, an opposition leader who denounced the government ban as unconstitutional, was allowed to stage a small rally with eight other opposition lawmakers and a few supporters. They chanted "God is great!" and "Any friend of America is a traitor."

But police fired tear gas and guns to chase off hundreds of stone-throwing protesters who tried to join the rally and then enter an enclave where most foreign embassies are. The three-hour clash left the street littered with rocks and spent tear gas shells. An Associated Press reporter saw two injured police, one bleeding from his head, and several injured protesters.

Interior Minister Aftab Khan Sherpao said police used tear gas, but denied they fired guns. The private Geo TV network said officers fired rubber bullets.

Qazi Hussain Ahmad, a top leader of the hardline Islamic coalition, the Mutahida Majlis-e-Amal (United Action Forum), was confined to his Lahore residence and others were detained or told to stay at home, police said.

"These people could create problems of law and order," said Chaudhry Shafqaat Ahmed, chief investigator of the Lahore police.

In Karachi, Pakistan's largest city, police said 15,000 coalition supporters, most wearing white shrouds of mourning splashed with red paint to symbolize their willingness to die defending the prophet's honor, rallied peacefully.

Twelve-year-old Amar Ahmed joined the protest, carrying a sign reading, "O Allah, give me courage to kill the blasphemer."

Hundreds of Muslims burned a church in the southern city of Sukkur. No worshippers were inside at the time, but one person was hurt afterward when police fired tear gas.

Local police chief Akbar Arian said the riot was not sparked by the cartoons but by allegations that a local Christian had burned pages of Islam's holy book, the Quran — another sign of the heightened sectarian tensions in this overwhelmingly Muslim nation.

In Indonesia, about 400 people marched to the heavily fortified U.S. Embassy in central Jakarta behind a banner that read, "We are ready to attack the enemies of the prophet."

Brandishing wooden staves and lobbing stones, they tried to storm the gates. They also set fire to U.S. flags and a poster of President Bush, and smashed the windows of a guard outpost before dispersing after a few minutes.

The U.S. Embassy condemned the attack as "thuggery."

In Istanbul, tens of thousands joined a protest organized by the Islamic Felicity Party, whose leaders shouted over loudspeakers that the crowd symbolized the anger of the world's 1.5 billion Muslims and urged them to "resist oppression." Protesters chanted slogans against Denmark, Israel and the United States.

Ethem Erkovan, a 47-year-old participant who held a banner in one hand and his daughter in the other, accused Western nations of maligning Islam. "They are the ones who are trying to depict the expanding Islamic community as terrorists, though all we want is peace," he said.

and we will bash in the head and slit the throat of anyone who claims otherwise




Posted by: lotp || 02/19/2006 18:44 || Comments || Link || E-Mail|| [6466 views] Top|| File under:
5 detained for links with RAW
LAHORE: Security agencies on Saturday arrested five people from Batapur on suspicion of links with the Indian intelligence agency RAW. Sources said that security agencies arrested the suspects as they were attempting to smuggle drugs across the border at 6:00pm.
Posted by: Fred || 02/19/2006 00:00 || Comments || Link || E-Mail|| [6463 views] Top|| File under:
Prayer leader murdered
LAHORE: A local mosque's prayer leader was killed by unidentified men in the Factory Area police precincts on Saturday.


A holy man? Dead? Oh dear! I feel faint! Quick, Ethel! My pills! And open the good champagne!

Sources said that Muhammad Imran(27), a resident of Shujahabad (Multan) and prayer leader at a mosque on Bhatta Chowk, moved his family to Kamahan Road a week ago. He left his residence early on Saturday for Fajr prayers at the mosque, but was stopped by three men, who hit him with a sharp edged weapon and fled. The prayer leader was severely injured and passers-by rushed him to General Hospital where he died. The Factory Area police tried to cover the incident but the hospital confirmed it. Sub-Inspector Muhammad Arif said that although Imran's residence fell in his police station's precincts, no such incident had been reported. A case has not been registered and the body has been handed over to the family.


If the Paks sold all their policemen into slavery and bought ducks with the money, they'd still have the same level of protection and they'd be better fed.
Posted by: Fred || 02/19/2006 00:00 || Comments || Link || E-Mail|| [6460 views] Top|| File under:
Indian minister announces Rs 510m for cartoonist's death
Haji Yaqoob Qureshi, Indian minister from UP, has announced a bounty worth 510 million rupees on the head of the Danish cartoonist responsible for offensive caricatures and warned the United States of America of suicide plane attacks akin to 9/11. According to Hindustan Times, at a rally in Meerut on Friday the minister announced a huge award for anyone who killed the Danish cartoonist. The Muslim clerics in Lucknow, who plan to hold a huge rally in Lucknow on Sunday, called upon the community to boycott US and European products in protest against the cartoons. The clerics said the money flowing to these countries from India was being used against Islam.

Lambasting the US, the minister said that "not one, two or three but hundred planes would be blasted against them. The planes will explode in every hour and minute there." The minister told Hindustan Times on phone that the people of Meerut would weigh the assassin of the cartoonist with gold and give Indian rupees 510 million. "People of Meerut will contribute to collect this amount," said the minister. Reacting to the minister's insinuation, principal secretary (Home) Alok Sinha said Quereshi had been expressing the sentiments of the people of Meerut. He said it did not constitute any criminal offence. Indian opposition led by Bharatiya Janata Party (BJP) called for Yaqoob's arrest.
Posted by: Fred || 02/19/2006 00:00 || Comments || Link || E-Mail|| [6460 views] Top|| File under:
Loti and Pirkoh gas wells attacked again
Unidentified men blew up pipelines at the Loti and Pirkoh gas fields on Saturday in Dera Bugti. The attack was the second on the gas plants in 24 hours. The militants blew up the gas pipelines from well number 24 and 10, suspending the supply of natural gas from the Loti gas field. Gas supply to Multan and Bahawalpur areas was stopped while security measures for Uch gas fields were increased.

Dera Bugti District Coordination Officer Abdul Samad Lasi said that well number 10 was leaking five million cubic feet of gas because of the severed pipeline. He said the Pirkoh and Loti gas plants had been shut down and officials were trying to control the leak. Jamhoori Watan Party General Secretary Agha Shahid Bugti said that security forces and Bugti tribesmen had exchanged fire and it was possible that a mortar or rocket had hit the pipeline. He denied that tribesmen were involved in the incident.


"It was... ummm... somebody else. Maybe carnies...
Posted by: Fred || 02/19/2006 00:00 || Comments || Link || E-Mail|| [6462 views] Top|| File under:
Qazi, Fazl detained as MMA vow to rally today
Muttahida Majlis-e-Amal (MMA) President Qazi Hussain Ahmed and Secretary General Maulana Fazalur Rehman were put under house arrest in a crackdown in which 900 MMA activists were also put under 'protective custody' on Saturday. The Islamabad district administration had earlier reiterated that rallies in the city were banned "in the interest of public peace", but the MMA had vowed to defy it and stage a demonstration today (Sunday).


Geo television said that Qazi (detained at his residence in Mansoora, Lahore) and Fazl (detained at his official residence in Islamabad) were due to lead a rally in the capital against the blasphemous caricatures of Prophet Muhammad (peace be upon him). Government officials told the MMA leaders that they had been detained to "control the law and order situation", said the channel. The government has declared Qazi's residence a sub-jail and restrained his movement from Mansoora till further orders, it added.


Any chance of Qazi tripping and falling down the stairs?

MMA leader Fareed Piracha told Daily Times that the provincial government had detained 1,300 activists. Other MMA leaders were also arrested from Rawalpindi and police are reportedly pursuing the Shabab-e-Mili president. Dozens of other opposition leaders have also been arrested in the capital.
Posted by: Fred || 02/19/2006 00:00 || Comments || Link || E-Mail|| [6463 views] Top|| File under:
Iraq
Baquba students bitch about cartoons
Nothing else going on in Iraq to occupy their attention, I guess...

More than 1,000 students at Diyala University marched through the streets of Baqouba to the governor's office Sunday to protest the caricatures of the Prophet Muhammad, which first appeared in a Danish newspaper in September and have been reprinted in several European dailies. The students were also protesting a recent video showing British forces beating Iraqi youths during a January 2004 protest in Amarah. Signs read "We sacrifice our souls and blood for Islam" and other religious slogans.
Posted by: Fred || 02/19/2006 19:43 || Comments || Link || E-Mail|| [6460 views] Top|| File under:
Police brigadier killed near Kirkuk
Police Brig. Gen. Hatim Khalaf and his driver were killed when a roadside bomb exploded 20 miles southwest of Kirkuk, police said. Khalaf was the chief of the operations center for the police in Kirkuk, headquarters of Iraq's northern oil-producing center. Two policemen were injured in a roadside bombing Sunday in Fallujah, the former insurgent headquarters 40 miles west of Baghdad. Fallujah has seen several deadly attacks in the past two weeks even though it became one of the most tightly controlled cities in Iraq after falling to a U.S. assault in November 2004.
Posted by: Fred || 02/19/2006 19:41 || Comments || Link || E-Mail|| [6460 views] Top|| File under:
Al-Qaeda assassinating Sunni tribal sheikhs to prevent peaceful end to insurgency
Insurgents are targeting tribal sheiks and other Sunni Arab community leaders, seeking to undermine U.S. efforts to enlist them in weakening the rebellion, U.S. and Iraqi officials say.

American officials have been saying for months that force alone cannot end the insurgency. Instead, they believe a deal with Sunni Arabs willing to lay down their arms and join the political process offers the best way to peace.

At first, U.S. overtures were met with cold indifference in Ramadi – effectively the capital of Iraq's insurgency.

But in late November, tribal chiefs, religious leaders, former army officers and hundreds of ordinary Iraqis met with U.S. commanders in Ramadi for a conference promoted as a public discussion on how to get the Americans out of Iraq.

For the first time key religious and tribal leaders negotiated in earnest on key points, U.S. commanders said, progress that led to the creation of a negotiating team – the Anbar Security Council. Sunni Arabs – the community supporting the backbone of the insurgency – were finally at the bargaining table.

But the insurgents have struck back. Within weeks, three sheiks, including one prominent leader on the council, Nasr al-Fahdawi, were assassinated. Another sheik escaped death when his house was bombed while he was away.

U.S. officials maintain that the attacks are a sign of desperation by insurgents fearful of Sunni Arabs joining the political process.

"They're grasping for straws. They're attacking the sheiks ... because they know they've worn out their welcome," said Marine Lt. Col. Roger Turner, who commands the 3rd Battalion, 7th Regiment. "These guys are now trying to spoil (negotiations) and they know that if Sunnis start participating, which they're doing, they'll lose their grip."

Following the November meeting, the sheiks gave their blessing to recruitment drives for soldiers and police. About 1,100 men applied for defunct police forces in early January. The sheiks' clout was on display – only dozens of Iraqis had responded to previous recruitment drives.

Then, on Jan. 5, insurgents sent a man with explosives strapped to his body into a line of police recruits in Ramadi, killing 58 Iraqis and two U.S. troops.

The message reverberated across Ramadi.

"It's slowed down the process," Turner said of the insurgent attacks. "I'd say it's affected it but it hasn't stopped it ... the recruiting is slower but it's still coming."

The U.S. military says about 3,000 recruits or former officers have so far applied for police jobs across Anbar. Hundreds of them have recently been sent to police academies in Baghdad and Jordan.

Officials hope to eventually field a force of about 11,300 policemen across the province, where virtually all local police departments have disintegrated due to opposition to the government and fear of insurgent attacks.

At the heart of the fierce response was the desire to crush the emergence of any Iraqi security forces, which U.S. commanders hope will take control of more security responsibility in Anbar province this year.

Insurgents had largely refrained from attacking polling stations during national elections in December, but insurgent leaders believed the sheiks had crossed a line by endorsing Sunni membership in the Iraqi security forces.

The insurgents' willingness to confront leaders of ancient tribes either showed their confidence or a brash disregard for respected local leaders. U.S. commanders hope the strategy will backfire, but some also fear that the attacks may have been internal coups orchestrated by upstart tribesmen.

Some Iraqi officials, for example, suspect that pro- al-Qaeda in Iraq members of Sheik Nasr's own family killed him and that a blood feud could sprout from the assassination.

Meanwhile, insurgents have stepped up a scorched earth strategy to undermine the Anbar provincial government. A major telecommunications center was burned down this month, leaving Ramadi with no local phone service.

Newspapers are rarely sold and national television networks often do not reach Ramadi. Power plants have also been targeted in the past.

Nevertheless, local Iraqi officials say they will persevere with their contacts with the Americans and their Iraqi partners. U.S. Ambassador Zalmay Khalilzad has offered to help free up reconstruction funds for the province, U.S. commanders say.

Anbar Gov. Maamoun Sami Rashid al-Alwani said the provincial security council has asked for several key concessions: for Anbar residents to fill half of a locally based Iraqi army division and for expedited efforts to rebuild police forces.

Maamoun said residents preferred local troops to patrol this area because Iraqi soldiers currently in the province are mostly Shiite and have mistreated them.

But Maamoun also warned that some members of the security council were losing interest in negotiations because "the government is not listening to them." Some U.S. officials said the council was also waiting for the new parliament to take office, which has triple the number of Sunni Arabs compared to the former legislature.

"Whoever doesn't want this province stabilized doesn't answer fast. Whoever wants this province stabilized should answer fast," Maamoun said.
Posted by: Dan Darling || 02/19/2006 05:10 || Comments || Link || E-Mail|| [6459 views] Top|| File under:
Now a politician, Sadr retains militia, anti-US outlook
Barely 18 months ago Muqtada al-Sadr was a man on the run, wanted for murder and holed up with a band of fighters in a mosque besieged by U.S. troops.

Fast forward to February 2006 and the young Shiite cleric is a kingmaker with so much clout that he engineered a stunning political coup, helping Ibrahim al-Jaafari win approval for a second term as prime minister with significant consequences for Iraq and the United States.

Al-Sadr pulled it off while visiting Syria for talks with its hardline leadership, long accused of allowing insurgent leaders to remain on its soil and turning a blind eye to foreign jihadists using its territory to slip into Iraq to fight U.S. forces.

The single-vote victory by al-Jaafari over his heavily favored rival has showcased al-Sadr's ascent in post-Saddam Hussein Iraq – a matter of concern to others in the Shiite establishment as well as the United States.

Officials of the Shiite alliance say the Sadrists' intervention in favor of al-Jaafari may have endangered Shiite unity, jeopardized the alliance's close links to the Kurds and could prompt some of the alliance's partners to join other blocs.

They hinted that intimidation, or even veiled threats of violence, may have been used by the Sadrists to help independent lawmakers make up their minds.

"The Sadrists moved in forcefully in the 24 hours that preceded the vote," said Ridha Jawad Taqi of the Supreme Council of Islamic Revolution in Iraq, or SCIRI, the country's largest Shiite party. SCIRI's candidate, Vice President Adil Abdul-Mahdi, lost to al-Jaafari.

Al-Sadr supporters, who are expected to be given five Cabinet posts in al-Jaafari's next government, deny any impropriety. They say they backed al-Jaafari because they share with him a vision for an Iraq free of foreign occupation.

They, however, were at pains to conceal their satisfaction that al-Jaafari's win dealt a blow to the Supreme Council, their rival within the United Iraqi Alliance, a grouping of religious parties that has won the largest number of seats – 130 – in the 275-member parliament.

"We have no problem with the Supreme Council. It was a purely democratic contest decided by the ballot box," said Falah Hassan Shalshal, one of 30 lawmakers loyal to al-Sadr.

A close Sadrist alliance with Iraq's next prime minister would not be good news for Washington.

"The United States is targeting Islam, the Muslim and Arab states in the Middle East and beyond," al-Sadr told Syrian television in a Feb. 13 interview. "It wants to control the world."

Al-Sadr, between meetings with Jordan's leaders, stepped up calls Saturday for the United States and other foreign troops to leave Iraq.

"The aim of my visit to the region is to improve relations with neighboring countries, which is a very important issue, and to free this area from the Western, American war, whether it be in Iraq, Iran, Syria or the rest of the region," al-Sadr said.

Before coming to Jordan, al-Sadr visited Saudi Arabia, Kuwait, Iran and Syria. His aides say he plans visits to Lebanon and Egypt.

While in Syria, the 33-year-old al-Sadr met with radical Palestinian factions, expressed hope that the sweeping victory by the militant Hamas group is the beginning of an "Islamic awakening."

He rejected calling Iraq's mostly Sunni insurgents terrorists and said al-Qaeda in Iraq leader Abu Musab al-Zarqawi was "a fictitious personality or one created by the (U.S.) occupation."

Al-Sadr and his followers burst on the Iraqi scene almost three years ago, filling the power vacuum left by the collapse of Saddam's regime. The movement quickly raised its profile, organizing anti-U.S. protests and later taking on the Americans in battles across central and southern Iraq.

The protracted battle of Najaf, a holy Shiite city south of Baghdad, in the summer of 2004 saw his militiamen soundly defeated by a joint U.S.-Iraqi force. Taking the fight to his stronghold in Baghdad's mainly Shiite Sadr City district brought him another defeat.

By the end of 2004, al-Sadr's days as an anti-U.S. warrior cleric were over, but he and his followers are still some distance from being a peaceful and democratic force.

The Sadrists have kept a highly mobile militia numbering in the thousands. They follow a strict interpretation of Islamic Sharia law and, according to residents in areas where they are dominant, often resort to violence to enforce it.

They are suspected of running death squads, primarily targeting Saddam loyalists and militant Sunni Arabs known for anti-Shiite sentiments. They are closely linked to Iran, maintain contacts with some factions of the Sunni-dominated insurgency and, like other Shiite groups, have allowed hundreds of militiamen to infiltrate the security forces.

In the southern city of Basra, for example, residents say al-Sadr's Mahdi Army militiamen bomb stores suspected of selling liquor or permissive entertainment material. They intercept, and in some cases beat up, men and women whose appearance they deem immodest.

Last year, Mahdi militiamen burned three offices belonging to the Supreme Council after al-Sadr's Najaf office was torn down to allow for the expansion of a plaza outside the mosque of Imam Ali, Shiism's founding father.

In the southern city of Kut, residents say the Mahdi militiamen have stopped parading on the streets as they used to in 2004, but were suspected of bombing liquor stores and barber shops.

Muzafar al-Moussawi, al-Sadr's representative in Kut, denies the Mahdi Army was involved in the bombings, but acknowledges that its fighters "assist security forces when asked."
Posted by: Dan Darling || 02/19/2006 05:08 || Comments || Link || E-Mail|| [6461 views] Top|| File under:
Fighting ongoing in Samarra
The gunfight by the Tigris River was over. It was time to retrieve the bodies.

Staff Sgt. Cortez Powell looked at the dead man he'd shot in the face when insurgents had ambushed an American patrol. Because Powell's M4 assault rifle had jammed, he'd grabbed the pump-action shotgun slung over his shoulders and pulled the trigger.

Five other soldiers from the 101st Airborne Division pulled two of the insurgents' bodies from the reeds and dragged them through the mud. "Strap [them] to the hood like a deer," said Staff Sgt. James Robinson, 25, of Hughes, Ark.

The soldiers heaved the two bodies onto the hood of a humvee and tied them down with a cord. As the humvee rumbled along, the dead insurgents' legs and arms flapped in the air.

Iraqi families stood in front of the surrounding houses. They watched the corpses ride by and glared at the U.S. soldiers.

Fifteen months earlier, when the First Infantry Division had sent 5,000 Iraqi and U.S. soldiers to retake Samarra from Sunni Muslim insurgents, it had been a test of the American occupation's ability not only to pacify but also to rebuild a part of Iraq dominated by the country's minority Sunnis.

More than a year later, U.S. troops are still battling insurgents in Samarra. Bloodshed is destroying the city and driving a wedge between the Iraqis who live there and the U.S. troops trying to keep order.

Violence, police corruption and the blurry lines of guerrilla warfare are clouding any hopes of victory.

"It's apocalyptic out there. Life has definitely gotten worse for" Iraqis, said Maj. Curtis Strange, 36, of Mobile, Ala., who works with Iraqi troops in Samarra. "You see Samarra and you almost want to build a new city and move all these people there."

The 101st Airborne plans to hand over the town to the Iraqi police and army by July 1.

In the meantime, soldiers such as Sgt. Powell desperately want to reach out to the community, but they're mired in daily skirmishes. Residents have fled, and a 7-mile-long, 5-foot-high earthen wall that U.S. soldiers built around the city last August has failed to keep out the insurgents.

Many of the U.S. troops who patrol the city say they don't see much hope for Samarra. Some officers privately worry that the city will fall to insurgents as Americans withdraw.

"Samarra is one example of many towns in Iraq that are barely functioning," said Capt. Ryan Edwards, 31, of Plain City, Ohio, who majored in Middle Eastern studies at West Point. "What the insurgents know is that we lack the will to go after them. It's not the American army that lacks the will; it's the American people and their leadership."

Most of Iraq, including its Shiite Muslim and Kurdish areas, is relatively free of the violence seen in Samarra. Yet a failure to secure Samarra and other Sunni areas in central and western Iraq - where about 85 percent of the daily insurgent attacks take place - would threaten the unity of the nation and could determine the Bush administration's legacy in Iraq.

The dirt wall that the Americans built around Samarra left three checkpoints, where residents can enter after they show identification and submit to searches. After the earthen wall went up, the city's population fell from about 200,000 to about 90,000, according to U.S. military officials.

The wall cut insurgent attacks in Samarra roughly in half, to eight to 10 a day. But they're increasing again. Eight roadside bombs exploded in Samarra in October; at least 15 blew up in January.

"The textbook answer is to build infrastructure," said Capt. Scott Brannon, who commands Bravo Company, which oversees Samarra. "But what happens with the contracts is that we're funding the AIF," or anti-Iraqi forces - the insurgency.

Brannon, a soft-spoken 34-year-old from Boaz, Ala., continued: "Every new unit that comes in has these tribal sheikh meetings where all these sheikhs say, 'Yeah, we want to help clean up Samarra'; and the new unit is dazed and confused and doesn't know who the bad guys are, and by the time they figure it out, it's time to leave."

In the middle of town, in an abandoned schoolhouse, Powell, 28, of Columbia, Mo., lives with his fellow soldiers from the Second Platoon of Bravo Company in the 101st Airborne's storied Rakkasan Brigade. The Rakkasan's reputation goes back to World War II, in which it played a decisive role.

Patrol Base Uvanni is named for Army National Guard Sgt. Michael Uvanni of Rome, N.Y., who was killed in the city on Oct. 1, 2004. A different name is painted in black on the door to the company's tactical operations center: the Alamo.

The Second Platoon and two others - about 120 men total - are based at the Alamo and at another base on the edge of town. They replaced three companies from the Third Infantry Division that had a total of more than 400 soldiers.

"If they ever figure out that we don't have many guys here, we'll be in trouble," said First Lt. Dennis Call, 31, who commands the Second Platoon. "If we're out on patrol with just seven guys, like usual, and we take two casualties, we'll get messed up."

The lieutenant, who's from Albuquerque, N.M., has a goofy grin, and his sergeants tousle his hair as though he were a favorite uncle. He writes biblical quotes on the walls and bookshelves of his closet bedroom in the Alamo schoolhouse.

One verse is from Galatians 6:9: "And let us not be weary in well doing: for in due season we shall reap, if we faint not."

"Being in Iraq," Call said, "is like my time in the wilderness."

On a recent Sunday afternoon, Call sprinted through Samarra, heart pounding.

A rocket-propelled grenade had slammed into an observation post, sending chunks of concrete flying and his men diving for cover. Call was chasing a fleeing insurgent.

With three other soldiers, he dashed into a house, radios squawking. The women inside shrieked. A man moved from a hallway to the living room, almost a shadow in the dim house. Call jerked his M4 assault rifle back and forth, his finger on the trigger.

Then he ran down an alley, through another house and into the street.

The insurgent was gone.

The soldiers began walking to a humvee parked a block away.

Spec. Patrick McHenry sat behind the humvee's .50-caliber machine gun, scanning the area. He heard a ping, looked up and saw a grenade come flying over a wall.

"Frag," McHenry screamed. "Frag!"

Call glanced at what looked like a piece of fruit rolling toward him and his men. They dashed toward a courtyard. The explosion seemed to stop time as shrapnel cut into the walls around them.

The soldiers patted their bodies to make sure everything was still there.

McHenry, 23, of Jamestown, Pa., ran up. "It came from right over that... wall," he reported.

The men ran along the wall and stopped at a metal gate where they could see inside.

"It's an IP [Iraqi police] station!" Call said.

Powell blasted the padlock with his shotgun. The U.S. soldiers screamed at the police inside to drop their weapons.

The police substation was attached to Samarra General Hospital, and the soldiers questioned doctors and policemen alike, swabbing their hands, looking for explosives residue.

But there was no sign of the grenade thrower.

The men of the Second Platoon were furious. Many suspected that the police were behind the attack.

Distrust of the Iraqi police in Samarra runs deep among U.S. troops.

Last month, 33 police recruits from Samarra were killed when gunmen ambushed their bus and shot them in the head, execution-style.

Most Iraqis assumed Sunni insurgents had killed the men as a warning to anyone considering joining the security forces.

But Brannon, the Bravo Company commander, suspects that the killings were an inside job by police officials vying for control of which tribes supply recruits.

"I would not put it past them that someone in the IP leaked where that bus was going to be," he said. "There's a lot of politics here."

The Iraqi soldiers in the area are no better, Brannon said. U.S. military officials suspect that many of them, including a company commander, are on the insurgents' payrolls. Iraqi soldiers were removed from the city's checkpoints last month after intelligence reports said that the most-wanted terrorist in the country, al-Qaeda ally Abu Musab al-Zarqawi, gave Iraqi soldiers $7,000 after they let him enter the city to broker an arms deal.

One afternoon, Lt. Call and his men were planning an afternoon "hearts and minds" foot patrol to hand out soccer balls to local children.

As Call sat preparing to go out, he heard two loud bursts from the .50-caliber machine gun on the roof.

Spec. Michael Pena, a beefy 21-year-old from Port Isabel, Texas, had opened fire. Boom-boom-boom.

Call and his men dashed out of the schoolhouse. Pena had shot an unarmed Iraqi man on the street. The man had walked past the signs marking the 200-yard "disable zone" that surrounds the Alamo and into the 100-yard "kill zone" around the base. To create the security perimeter, last year the Army had forced the residents of the block to leave the houses.

U.S. units in Iraq usually fire warning shots. Members of the 101st's Rakkasan Brigade don't.

A few days later, Call said his brigade command had told him, "The Rakkasans don't do warning shots." A warning shot in the vernacular of the Rakkasans, Call said, was a bullet that hit one Iraqi man while others could see.

"That's how you warn his buddy, is to pop him in the face with a kill shot?" Call said incredulously. "But what about when his buddy comes back with another guy... that and the other 15 guys in his family who you've made terrorists?"

Looking at the man splayed on the ground, Call turned to his medic, Spec. Patrick McCreery, and asked, "What... was he doing?"

McCreery didn't answer. The Iraqi's internal organs were hanging out of his side, and his blood poured across the ground. He was conscious and groaning.

"What... did they shoot him with?" McCreery asked, sweat showing on his brow. "Did someone call a... ambulance?"

The call to prayer was starting at a mosque down the street. The words Allahu akbar - God is great - wafted from a minaret's speakers.

The Iraqi looked up at the sky as he heard the words. He repeated the phrase "Ya Allah. Ya Allah. Ya Allah." Oh God. Oh God. Oh God.

He looked at McCreery and raised his finger toward the house in front of him.

"This my house," he said in broken English.

McCreery reached down. With his hands cupped, he shoved the man's organs back into his body and held them in place as Call unwrapped a bandage to put around the hole.

"He's fading, he's fading," McCreery shouted.

Looking into the dying man's eyes, the medic said, "Hajji, hajji, look at me," using the title reserved for older Muslim men who presumably have gone on hajj - pilgrimage - to Mecca.

"Why? Why?" asked the man, his eyes beginning to close.

"Hajji," said McCreery, sweating heavily. "I don't know."

An Iraqi ambulance pulled up, and the humvees followed the man to the hospital that the soldiers had raided a few days earlier. The soldiers filed in and watched as the man died.

Call said nothing. McCreery, a 35-year-old former foundry worker from Levering, Mich., walked toward a wall, alone. He looked at the dead man for a moment and wiped tears from his eyes.
Posted by: Dan Darling || 02/19/2006 05:04 || Comments || Link || E-Mail|| [6466 views] Top|| File under:
Two Macedonians kidnapped in Iraq
Two Macedonian contractors have been kidnapped near the southern Iraqi city of Basra, the British military said on Saturday. British military spokesman Major Peter Cripps said they were abducted on Thursday while driving in a vehicle during routine work. "I can confirm that on the morning of Feb. 16 two Macedonians were abducted near Basra. The Iraqi police has been informed and is investigating," he said. Basra, Iraq's second city, has been relatively free of the violence plaguing the central part of the country but it has witnessed kidnappings.
Posted by: Fred || 02/19/2006 00:00 || Comments || Link || E-Mail|| [6462 views] Top|| File under:
Plane with five people on board crashes in northern Iraq
SULAYMANYAH - A plane with five people on board crashed in northern Iraq on Friday, airport authorities in the Kurdish city of Sulaymanyah said. Unconfirmed sources said that four of the people killed were German nationals, but an airport spokesman only confirmed that there was one Iraqi and four foreigners on board without specifying their nationalities.

Radio contact with the small aircraft broke off near the town of Halabja in the north-east of the country, the authorities said. The plane originated in Azerbaijan and was heading for Sulaymanyah.

Posted by: Steve White || 02/19/2006 00:00 || Comments || Link || E-Mail|| [6462 views] Top|| File under:
Iraq releases over 400 male detainees
BAGHDAD - US and Iraqi authorities have released more than 400 male prisoners over the past few days, the US military said on Saturday. "About 430 male detainees were released over the last several days," a statement said.

The releases took place after a joint Iraq-US board reviewed the cases of the detainees. Some 27,900 detainees have had their cases reviewed by the board since August 2004 and more than 14,600 have been freed, according to the US military.

Last week Major General Rick Lynch, spokesman for the coalition forces in Iraq, had announced that a fresh batch of about 450 detainees was to be released soon. Earlier in the month the US military released 50 men. In January, it freed more than 400 detainees, including five women. Four women continue to be held in prisons.

Last month's release of women detainees attracted public attention as it followed shortly on demands by the kidnappers of US reporter Jill Carroll for the freeing of all female prisoners in Iraq. Both US and Iraqi spokesmen strongly denied any link at the time and have repeatedly said they would not negotiate with hostage-takers.
Posted by: Steve White || 02/19/2006 00:00 || Comments || Link || E-Mail|| [6462 views] Top|| File under:
Southeast Asia
Muslims Assault U.S. Embassy in Indonesia
Hundreds of Muslims protesting caricatures of the Prophet Muhammad tried to storm the U.S. Embassy on Sunday, smashing the windows of a guard post but failing to push through the gates. Several people were injured.

Pakistani security forces, meanwhile, sealed off the capital of Islamabad to block a planned mass demonstration and fired tear gas and gunshots to chase off protesters. In Turkey, tens of thousands gathered in Istanbul chanting slogans against Denmark, Israel and the United States.

Protests over the cartoons, which first appeared in a Danish newspaper in September and have been republished in other European publications and elsewhere, have swept across the Muslim world, growing into mass outlets for rage against the West in general, and Israel and the United States in particular.

Christians also have become targets. Pakistani Muslims protesting in the southern city of Sukkur ransacked and burned a church Sunday after hearing accusations that a Christian man had burned pages of the Quran, Islam's holy book.

That incident came a day after Muslims protesting in the Nigerian city of Maiduguri attacked Christians and burned 15 churches in a three-hour rampage that killed at least 15 people. Some 30 other people have died during protests over the cartoons that erupted about three weeks ago.

In Jakarta, about 400 people marched to the heavily fortified U.S. mission in the center of the city, behind a banner reading "We are ready to attack the enemies of the Prophet."

Protesters throwing stones and brandishing wooden staves tried to break through the gates. They set fire to U.S. flags and a poster of President Bush and smashed the windows of a guard outpost before dispersing after a few minutes.

The U.S. Embassy called the attacks deplorable, describing them as acts of "thuggery."

A protest organizer said the West, and particularly the United States, is attacking Islam.

"They want to destroy Islam through the issue of terrorism ... and all those things are engineered by the United States," said Maksuni, who only uses one name.

ah yes, pretty clever to engineer your attack on our embassy.

"We are fighting America fiercely this time," he said. "And we also are fighting Denmark."

In Pakistan, where protests last week left five people dead, police put up roadblocks around Islamabad to keep people from entering the capital for a planned mass protest called by a coalition of six hard-line Islamic parties, the Mutahida Majlis-e-Amal - United Action Forum.

Authorities also detained several lawmakers and Islamic leaders during raids in three cities and announced they would arrest anyone joining a gathering of more than five people to prevent the demonstration.

Opposition leader Maulana Fazlur Rahman, a senior figure in the Islamic coalition, was eventually given permission to lead a small rally through a square in the city center. The protesters chanted "God is great!" and "Any friend of America is a traitor."

But when about 100 other protesters tried to reach the square, officers fired tear gas and at least one gunshot to chase them off. More gunshots were heard later in the city, but it wasn't clear who fired them. At least two policemen were injured, one bleeding from the head. Several demonstrators also were hurt.

A crowd of 700 people, some throwing stones at police, tried to march toward Islamabad's heavily guarded diplomatic enclave about 1.3 miles from the square but with blocked by troops in armored personnel carriers.

Police also blocked about 1,500 protesters from reaching Islamabad from the city of Peshawar by putting shipping containers and sandbags on a bridge along a highway leading to the capital, said Mohammed Iqbal, a key member of the religious alliance.

Elsewhere in Pakistan, about 600 people staged a protest in Chaman, a town near the Afghan border, burning Danish flags and an effigy of the Danish prime minister.

Such protests prompted Denmark on Sunday to temporarily recall its ambassador to Pakistan, Bent Wigotski, because it was impossible for him "to perform his job duties during the present circumstances," the Danish Foreign Ministry said in a statement.


Posted by: lotp || 02/19/2006 16:59 || Comments || Link || E-Mail|| [6479 views] Top|| File under:
Janitor killed in Philippines bombing
A powerful explosion in a karaoke bar near a Philippine army camp killed one person and wounded about 20 Saturday on southern Jolo island, where American troops are staying for joint war exercises.

A U.S. military spokesman, Lt. Col. Mark Zimmer, said there were no American casualties and that the explosion would not hamper the two-week joint counterterrorism maneuvers that are to start Monday and focus on humanitarian projects.

"The explosion last night was caused by a bomb made of ammonium nitrate," Brig. Gen. Alexander Aleo, the top military officer on Jolo island, said Sunday. He said a Philippine driver working on contract for U.S. troops was killed and about 20 other people were wounded.

Security is a top concern during the exercises because of the presence of al-Qaeda-linked Abu Sayyaf guerrillas on Jolo, about 580 miles south of Manila. The guerrillas have kidnapped Americans in the past and threatened to attack U.S. troops in the country.

About 250 American troops are to take part in "Balikatan," an annual joint war exercise between American and Filipino troops that has focused in recent years on counterterrorism.

The exercises this year are being held simultaneously in Manila and a number of other venues, including on Jolo, where Americans would mainly provide dental treatment for poor villagers, construct classrooms and give away medicines and books, officials said.

Witnesses said the explosion Saturday was so powerful that it caused part of the bar's roof to collapse and portions of its concrete wall to crumble.

Security for the Americans and opposition to the war drills by Muslim villagers have been nagging concerns on Jolo, which has a surfeit of unlicensed guns, frequent bloodshed and a bitter history with American forces.
Posted by: Dan Darling || 02/19/2006 05:07 || Comments || Link || E-Mail|| [6464 views] Top|| File under:
Explosion wounds 20 people near camp where U.S. troops staying
JOLO, Philippines -- A powerful explosion wounded at least 20 people late Saturday in a karaoke bar near a Philippine army camp on southern Jolo island where American troops are staying for joint war exercises, witnesses and officials said.

A U.S. military spokesman, Lt.-Col. Mark Zimmer, said there were no American casualties in the blast and that the incident would not hamper the two-week joint counterterrorism manoeuvres that are to start Monday and focus on humanitarian projects. ''There was no American casualty but we're investigating,'' Zimmer said.

Security is a top concern during the exercises because of the presence of al-Qaida-linked Abu Sayyaf guerrillas on Jolo, about 940 kilometres south of Manila. The guerrillas have kidnapped Americans in the past and threatened to attack U.S. troops in the country. ''There is no change in plans for what they're doing down there,'' Zimmer told The Associated Press by telephone from southern Zamboanga city, where other U.S. troops involved in war manoeuvres and joint training are based.

The blast occurred on the day about 250 American troops were welcomed by local officials in a ceremony on Jolo. They are to take part in ''Balikatan,'' an annual joint war exercise between American and Filipino troops that has focused in recent years on counterterrorism manoeuvres. The exercises this year are being held simultaneously in Manila and a number of other venues, including on Jolo, where Americans would mainly provide dental treatment for poor villagers, construct classrooms and give away medicines and books, officials said.

Col. Domingo Tutaan of the Philippine military's Southern Command said authorities were investigating what caused the blast and who was responsible. Witnesses said it was so powerful that it caused part of the bar's roof to collapse and portions of its concrete wall to crumble.
Those wounded were mostly drinking men and female entertainers at the bar, which was near the gate of the Philippine army's 104th Brigade headquarters, where U.S. troops are encamped under heavy guard, according to witnesses.

Security for the Americans and opposition to the war drills by Muslim villagers have been nagging concerns on Jolo, labelled a ''no man's land'' due to a surfeit of unlicensed guns, frequent bloodshed and a bitter history with American forces. Muslim activists still cite a violent U.S. campaign to quell restive native insurrectionists resisting U.S. rule in the early 1900s.

The Philippine military has been struggling to wipe out the Abu Sayyaf - at times with covert U.S. non-combat assistance - on Jolo, but a few hundred mountain-based guerrillas have endured numerous offensives and continue to threaten the impoverished island and nearby regions.
Posted by: Steve White || 02/19/2006 00:00 || Comments || Link || E-Mail|| [6467 views] Top|| File under:
Syria-Lebanon-Iran
IAEA chief Mohamed ElBaradei: Relax, Accept Limited Iranian Nuke Program
The crisis over Iran's atomic agenda is deepening, but the world's nuclear watchdog chief has warned there may be no choice but to accept limited uranium enrichment by Tehran, diplomats say.

For a mistrustful West, the quid pro quo would be to give U.N. inspectors more intrusive powers via a Security Council resolution to prevent suspected atomic bomb projects.

Tehran in turn would have to pledge no industrial-scale enrichment of uranium.

Countries on the board of the International Atomic Energy Agency (IAEA) have called for the Iranian controversy to be referred to the U.N. Security Council by March 6.

Iran hit back by breaking a moratorium on enrichment, the process of making fuel for atomic plants or, potentially, bombs.

The board vote has driven Iran into a corner under a banner of national pride and risks paralyzing the Council given that veto-holding Russia and China reject sanctions on Tehran mooted by Washington, IAEA veterans say.

IAEA chief Mohamed ElBaradei will make no recommendations in a broad report on three years of probes in Iran he is to give to board members on February 27, a week before they convene to weigh whether to urge a course of action by the Security Council.

But he has already suggested in diplomatic circles that a compromise may lie in accepting small-scale enrichment in Iran in exchange for guarantees of no full nuclear fuel production that could enable diversions into bomb-making, diplomats say.


Posted by: Captain America || 02/19/2006 16:42 || Comments || Link || E-Mail|| [6469 views] Top|| File under:
Iran stages suicide bomber recruiting drive
A small hardline Iranian group launched a fresh suicide bomber recruitment drive, hoping to lure volunteers ready to die in the fight against Israel, Salman Rushdie or foreign invaders.

"The most important martyrdom-seeking operations that we call on people to register for is to defend the country in case of an attack," explained Mohammad Samadi, spokesman for the "Committee for the Glorification of Martyrs of the Global Islamic Movement."

"We feel a serious threat by America," he told AFP at the event, held in a Tehran university building and attended by around 100 people.

After some three hours of speeches and films on Palestinian bombers, just a few dozen people stuck around to sign a form with three options: target the "occupiers of Qods (Jerusalem)", the "apostate Salman Rushdie" or "invaders."

Samadi said that over the past year, 1,000 people have registered to die and 300 of them had entered training courses including "theory and practice."

Iran's previous reformist government had distanced itself from the group. It asserted that this was merely a symbolic way for people to express their anger against Israel or Rushdie -- sentenced to death by Iran's revolutionary leader Ayatollah Ruhollah Khomeini in 1989 over his book "The Satanic Verses."

But radicals have been given a new lease of life with last June's election of President Mahmoud Ahmadinejad, who has labelled Israel a "tumour" that "must be wiped off the map" and branded the Holocaust a "myth."

"The average age range of participants is between 18 and 25, but we also get 80-year-old applicants," Samadi said. "This is a way to give chance to people who have potential to show their capability to fight against invaders."

One of those signing up was Hamidreza Shahnazari, a bearded 24-year-old electrical student.

"I registered to prove that Iranian youth are not only those on the street with the latest fashions. There are many young people that dream about martyrdom every night," he said.

"It does not matter where or when; if there is a possibility for me to fight I will definitely dedicate my life to it.

Arezou, a 21-year-old Spanish language student, added: "I think the only choice is martyrdom. Israel is the main and biggest problem that we have to fight against it by martyrdom-seeking actions."
Posted by: Dan Darling || 02/19/2006 05:45 || Comments || Link || E-Mail|| [6465 views] Top|| File under:
More on Esteshadion
A gathering of Iranians who say they are dedicated to becoming suicide bombers warned the United States and Britain yesterday of attacks on coalition military bases in Iraq if there were a strike against Tehran's nuclear facilities.

''With more than 1,000 trained martyrdom-seekers, we are ready to attack the American and British sensitive points if they attack Iran's nuclear facilities," said Mohammad Ali Samadi, a spokesman of Esteshadion (Martyrdom Seekers).

''We have registered more than 52,000 people who willingly are ready to defend their country," he said.

''If they strike, we have a lot of volunteers. Their [US and British] sensitive places are quite close to Iranian borders," Samadi said after a gathering of about 200 students for a seminar on the suicide-bombing tactics at Tehran's Khajeh Nasir University.

Samadi reviewed the history of the suicide bombing as a weapon, praising it as the most effective Palestinian tactic in the confrontation with Israel.

The organizers also showed video clips of suicide attacks against Israelis.

They included one in the Morag settlement near Rafah in Gaza strip in February 2005.

One settler, three Israeli soldiers, and the two attackers were killed in the attack.

Hasan Abbasi, the main speaker, also praised suicide bombers, but denounced attacks against ''innocent people as Al Qaeda did in New York."

Abbasi told the audience of potential martyrs that Iran was not seeking nuclear weapons as the United States and some of its allies have alleged.

''Our martyrdom-seekers are our nuclear weapons," said Abbasi, a university instructor and formerly ranking in the elite Revolutionary Guards.

After his speech, about 50 students filled out membership applications.

''This is a unique opportunity for me to die for God, next to my brothers in Palestine. That was why I signed up," said Reza Haghshenas, 22, an electrical engineering student.

A 23-year-old female student, Maryam Amereh, said: ''We are trying to defend Islam. It's a way to draw the attention of others to our activities."

But Rahim Hasanlu, a 22-year-old industrial management student, declared himself not interested in joining.

''I just attended to learn what they're saying, that's all."

Esteshadion was formed in late 2004. Recruiters called for members on a sporadic basis at Friday prayer ceremonies, state-sponsored rallies, and at the group's occasional meetings.
Posted by: Dan Darling || 02/19/2006 05:03 || Comments || Link || E-Mail|| [6462 views] Top|| File under:
Iranian TV to air interviews of alleged bombers
Iranian state television is to air the videoed 'interviews' of seven people convicted of involvement in recent bomb attacks in the southwestern oil city of Ahvaz, press reports said on Saturday. The governor of Khuzestan province, Amir Hayat-Moqadam, said the "interviews with the ones responsible for the bombings... will be aired before the verdict is carried out". The seven were convicted of murder, 'waging war against God' and being 'corrupt on earth'.
Posted by: Fred || 02/19/2006 00:00 || Comments || Link || E-Mail|| [6461 views] Top|| File under:
Iranian fatwa approves use of nuclear weapons
Iran's hardline spiritual leaders have issued an unprecedented new fatwa, or holy order, sanctioning the use of atomic weapons against its enemies. In yet another sign of Teheran's stiffening resolve on the nuclear issue, influential Muslim clerics have for the first time questioned the theocracy's traditional stance that Sharia law forbade the use of nuclear weapons.

One senior mullah has now said it is "only natural" to have nuclear bombs as a "countermeasure" against other nuclear powers, thought to be a reference to America and Israel.

The pronouncement is particularly worrying because it has come from Mohsen Gharavian, a disciple of the ultra-conservative Ayatollah Mohammad Taghi Mesbah-Yazdi, who is widely regarded as the cleric closest to Iran's new president, Mahmoud Ahmadinejad. Nicknamed "Professor Crocodile" because of his harsh conservatism, Ayatollah Mesbah Yazdi's group opposes virtually any kind of rapprochement with the West and is believed to have influenced President Ahmadinejad's refusal to negotiate over Iran's nuclear programme.

The comments, which are the first public statement by the Yazdi clerical cabal on the nuclear issue, will be seen as an attempt by the country's religious hardliners to begin preparing a theological justification for the ownership - and if necessary the use - of atomic bombs.

They appeared on Rooz, an internet newspaper run by members of Iran's fractured reformist movement, which picked them up from remarks by Mohsen Gharavian reported on the media agency IraNews. Rooz reported that Mohsen Gharavian, a lecturer based in a religious school in the holy city of Qom, had declared "for the first time that the use of nuclear weapons may not constitute a problem, according to Sharia."

He also said: "When the entire world is armed with nuclear weapons, it is permissible to use these weapons as a counter-measure. According to Sharia too, only the goal is important."


There's a bald statement.

Mohsen Gharavian did not specify what kinds of "goals" would justify a nuclear strike, but it is thought that any military intervention by the United States would be considered sufficient grounds. Ayatollah Mesbah Yazdi has previously justified use of suicide bombers against "enemies of Islam" and believes that America is bent on destroying the Islamic republic and its values. The latest insight into the theocracy's thinking comes as the US signals a change in strategy on Iran, after the decision earlier this month to report it to the United Nations Security Council for its resumption of banned nuclear research.

While Washington has made it clear that military strikes on Iran's nuclear sites would be a "last resort", White House officials are also targeting change from within by funding Iranian opposition groups. The secretary of state, Condoleezza Rice, said the Bush administration would seek an extra $75 million (£43 million) from Congress to help to support Iran's fractured pro-democracy movement and fund Farsi-language satellite broadcasts.

The announcement is the clearest public indication that Washington has adopted a two-track approach to Iran, combining the diplomatic search for a united international condemnation of its illicit nuclear programme with efforts to undermine the regime's status. The new tactic amounts to the pursuit of regime change by peaceful means, although that phrase is still not stated as official US policy. Washington hopes that a dedicated satellite channel beamed into Iran will encourage domestic dissent, such as the current strike by bus drivers - the most significant display of organised opposition since the 1999 and 2003 student protests.

Ms Rice unveiled the change of tactics a week after a visit to Washington by a senior British delegation that pressed for a co-ordinated Western policy on using satellite television and the internet to bolster internal opposition. The State Department had previously been wary of the two-track strategy.

As the Sunday Telegraph reported last week, Pentagon strategists have been updating plans for a another policy of "last resort" - blitzing Iranian nuclear sites in an effort to stop the regime gaining the atomic bomb.

The bus strike, which has led to the jailing of more than 1,000 drivers, was originally sparked by an industrial dispute over unpaid wages benefits. But the robustness of the state response has indicated the nervousness of the Ahmadinejad regime over any internal dissent. Reports from Iran say that Massoud Osanlou, the leader of the bus drivers' union, was arrested at his home by members of the Basij, the pro-regime militia, and had part of his tongue cut out as a warning to be quiet.

But the dispute already risks disillusioning Mr Ahmadinejad's core of working class support - among them municipal workers - who voted him into power on his promises to improve the lot of Iran's poor.
Posted by: mrp || 02/19/2006 00:00 || Comments || Link || E-Mail|| [6468 views] Top|| File under:
Who's in the News
88
[untagged]
Bookmark
E-Mail Me
The Classics
The O Club
Rantburg Store
The Bloids
The Never-ending Story
Thugburg
Gulf War I
The Way We Were
Bio
Merry-Go-Blog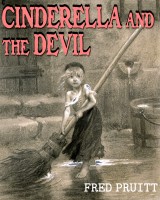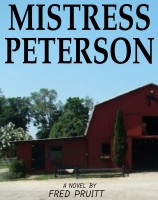 On Sale now!


A multi-volume chronology and reference guide set detailing three years of the Mexican Drug War between 2010 and 2012.

Rantburg.com and borderlandbeat.com correspondent and author Chris Covert presents his first non-fiction work detailing the drug and gang related violence in Mexico.

Chris gives us Mexican press dispatches of drug and gang war violence over three years, presented in a multi volume set intended to chronicle the death, violence and mayhem which has dominated Mexico for six years.
Click here for more information


Meet the Mods
In no particular order...


Steve White
Seafarious
Pappy
lotp
Scooter McGruder
john frum
tu3031
badanov
sherry
ryuge
GolfBravoUSMC
Bright Pebbles
trailing wife
Gloria
Fred
Besoeker
Glenmore
Frank G
3dc
Skidmark
Alaska Paul



Better than the average link...



Rantburg was assembled from recycled algorithms in the United States of America. No trees were destroyed in the production of this weblog. We did hurt some, though. Sorry.
3.236.214.224

Help keep the Burg running! Paypal: