--Tech & Moderator Notes
Moderator deletion notice
U.S. Cuts Afghan IED Toll By 37%

I deleted the captioned post. No link, full text clip, no editing, and no commentary. This is exactly what could get us in trouble with the copyright trolls, folks. Please be careful and stay within the boundaries.

AoS.
Posted by: || 02/19/2011 09:24 || Comments || Link || E-Mail|| [361 views] Top|| File under:
Afghanistan
Attack Helicopters Kill 30 'bunnies in Kunar
An essential part of potential peace negotiations with the Taliban

.
A US air weapons team opened fire on "a large number of armed insurgents" after spotting them operating in the open in the Ghaziabad district in the northeastern Afghan border province of Kunar, the International Security Assistance Force stated in a press release.

The air weapons team initially engaged a group of Taliban fighters while patrolling the district, killing several. "After the initial firing, a large number of armed individuals emerged from a nearby building and were subsequently targeted and killed by the air weapons team," ISAF stated.


A feel-good story for a foggy Saturday morning.


The initial attack sparked a four-hour-long battle with Taliban fighters in the area. ISAF estimated that more than 30 insurgents were killed during the engagement, while no civilians were reported to have been killed.


It will take a few hours for the Taliban to get to the cemetery and dig up some dead civilians to distribute around the battlefield

.
Posted by: Glenmore || 02/19/2011 11:35 || Comments || Link || E-Mail|| [384 views] Top|| File under:
U.S. Cuts Afghan IED Toll By 37%
USA Today
February 17, 2011
Pg. 1

U.S. Cuts Afghan IED Toll By 37%
More eyes on ground, in skies locate bombs
By Tom Vanden Brook, USA Today

The military has reduced the number of troops wounded or killed by homemade bombs in Afghanistan by 37% since August by improving its ability to find the explosives before they blow up. About one-sixth of the bombs used by insurgents in January ended up wounding or killing troops compared with the one-quarter of such bombs that caused casualties in August, according to figures from the Joint Improvised Explosive Device Defeat Organization, the Pentagon's agency for combating makeshift bombs.

In January, 215 IED attacks wounded or killed troops compared with 341 attacks that caused casualties in August. That dramatic reduction occurred even though the number of IEDs planted has remained at between 1,300 and 1,500 a month during that time.

"IEDs are still responsible for the greatest number of our casualties in Iraq and Afghanistan, but we are making progress against the enemy's effective use of them," Lt. Gen. Michael Oates told USA TODAY.

In 2010, IEDs wounded or killed 7,800 troops in the U.S.-led coalition, according to data released to USA TODAY. That accounts for nearly half of all casualties.

The military has "shown this is a problem that can be managed," said John Pike, director of Globalsecurity.org, a public policy organization that focuses on defense issues. "The challenge is to keep the American casualty rate at a sustainable level for the next several years that we'll need to get the Afghan army trained to take over security."

Oates cited some factors that have eroded the effectiveness of the homemade bombs:

*Increasing the number of teams that scour roads for IEDs from 12 in 2009 to 75 today.

*Encouraging the 30,000 servicemembers ordered to Afghanistan last year by President Obama to mix with Afghan civilians, earn their trust and receive tips on where bombs have been planted.

*Expanding use of planes, drones and balloons with cameras and other sensors to spy on insurgents and detect where they have planted bombs. From Jan. 30 through Feb. 5, for example, the Air Force flew 371 surveillance missions.

"They have darkened the skies in Afghanistan with airplanes looking for these guys," Pike said. Despite the gains, Oates said he expects fighting to be "vigorous" this spring, when weather improves. Insurgents will still plant 1,300 to 1,500 bombs per month, he said. "The enemy has a will to win and the capability," Oates said. "And he has a very good chance to inflict casualties on us."

Troops on foot patrol remain particularly vulnerable, he said. There has been a "significant spike" in the number of those soldiers and Marines who step on bombs in the past year.

"You have a homemade explosive planted in the ground, it produces a lot of natural shrapnel," Oates said. "It's dirty, so you get soil and rocks that penetrate deep into tissue. They tend not to kill, but to blow off arms and legs."

Weapons used against U.S. troops

Attacks that caused casualties (servicemembers killed or wounded) among U.S.-led coalition troops in 2010:

IEDs: 49%
Gunfire: 29%
Mortars, rockets: 4%
Combination (more than one of the above): 18%
Source: Department of Defense


Posted by: Besoeker || 02/19/2011 05:12 || Comments || Link || E-Mail|| [345 views] Top|| File under:
8 People Killed in Afghan Suicide Attack
[Tolo News] At least 8 people including a policeman were killed on Friday in a

suicide kaboom

in eastern Khost province,


... across the border from Miranshah, within commuting distance of Haqqani hangouts such as Datta Khel and probably within sight of Mordor. Khost is populated by six different tribes of Pashtuns, the largest probably being the Khostwal, from which it takes its name...


local officials said.

The incident happened in Khost city when a

jacket wallah

in a car

went kaboom!"

after police stopped him. And 8 people including a policeman were killed, Najeeb Sartiz, a police official in Khost told TOLOnews.

The official said 40 other including 3

coppers

were

maimed

in the incident.

The

maimed

were rushed to a hospital in the city.

Taliban have

grabbed credit

of the attack.

Khost province is bordered by Pakistain. Foreign forces' bases and Afghan police check posts in the province have several times been attacked by

faceless myrmidons

in the past.

Taliban

faceless myrmidons

are active in most villages of the province and often use Improvised Explosive Devices to target Afghan and foreign forces.

Civilians are often the main victims of such attacks.
Posted by: Fred || 02/19/2011 00:00 || Comments || Link || E-Mail|| [375 views] Top|| File under: Taliban
Africa Horn
Pirates Take 4 Americans Hostage - Administration Paralyzed With Indecision
The Obama Administration on Saturday said it was assessing possible options and responses, and otherwise not doing anything, after Somali pirates hijacked a yacht with four Americans on board in the Arabian sea off the coast of Somalia.


More B+ diplomacy on the way!

Pirates hijacked the yacht Quest on Friday, ironically two days after a Somali pirate was sentenced to 33 years in prison by a New York court for the 2009 hijacking of the Maersk Alabama, the first American flagged ship seized by pirates since the early 19th Century.

That case ended in a spectacular rescue by US Navy SEAL snipers, who killed three pirates holding Capt. Richard Phillips, acting on their own initiative with the permission of their ships Captain, while the administration continued to assess possible options and responses.


The SEALS may have issues, but indecisiveness isn't one of them.

Matt Goshko, a spokesman at the U.S. Embassy in Nairobi, Kenya, which oversees Somalia, said preliminary reports indicate there are four U.S. citizens aboard the Quest.

"All relevant U.S. agencies are monitoring the situation, working to develop further information, assess options and possible responses," Goshko said.


Okay Mr. Goshko, I understand that as embassy spokes-critter you can't tell us exactly what's going to happen next. You can't tell us exactly when the SEALs are going to whack these pirates and free the hostages. But by George you could show a little institutional spine and reassure us that this episode of piracy won't be tolerated.

Pirates currently hold 30 ships and more than 660 hostages, not counting the attack against the Quest. Pirates have turned increasingly violent in their attacks, and naval officials say pirates have begun systematically torturing hostages and using them as human shields.


If the pirates use an American as a shield, if they torture Americans, then they have to die.

Earlier this week a Somali pirate announced that pirates would target Americans in retaliation for the sentencing. The pirate, who identified himself by the name Hassan, said Americans would suffer "regrettable consequences."

Pirates have recently tied hostages upside down and dragged them in the sea, locked them in freezers, beaten them and used plastic ties around their genitals, the commander of the European Union anti-piracy force, Maj. Gen. Buster Howes said this month.


AoS at 1800 CT: tu3031's comment below about the following paragraph noted. I'm putting it in yellow. Moose, please clarify.

An unnamed administration spokesman who asked to not be quoted even anonymously, when criticized for the administration's inaction on the problem, is alleged to have said, "We're assessing possible options and responses as fast as we can. We certainly don't want to offend the pirates, or it might make them angry at us, and who knows what they might do then?"

You shouldn't care that they could be angry with us. The pirates should care that we could be angry with them.
Posted by: Anonymoose || 02/19/2011 08:09 || Comments || Link || E-Mail|| [802 views] Top|| File under:
Protesters in Djibouti rally to replace president
[Arab News] An opposition candidate said authorities used batons and tear gas against thousands of protesters in the tiny nation of Djibouti on Friday, the latest in a series of rallies modeled after demonstrations across Africa and the Middle East.
Answer honestly, now. Did you even remember that there was a country named Djibouti?
President Ismail Omar Guelleh has served two terms and faces an election in April, but critics lament changes he made to the constitution last year that scrubbed a two-term limit from the nation's bylaws. Guelleh's family has been in power for more than three decades, and Friday's rally was aimed at getting him to step down.

Djibouti is a city-state of 750,000 people that lies across the Gulf of Aden from Yemen. It hosts several military bases, including the only US base in Africa.

Guelleh, who looks poised to win re-election, didn't face any opponents in 2005. One potential challenger this year, Abdourahman Boreh, is supporting the series of anti-Guelleh demonstrations but lives overseas and is currently in London.

Boreh, 51, said that if he returned to Djibouti he would be thrown in prison and possibly tortured. He said Friday's rally was attended by thousands and was peaceful in the early goings. Police fired tear gas and rubber bullets at demonstrators earlier in February.

"In the wake of events like Tunisia and Egypt the president's instinct will almost certainly lead him to violence to counter the rising confidence of the demonstrators," Boreh said. "What we really want is a peaceful demonstration where the people can express their feelings for freedom, their feelings for a democratic transition of the government, because this government has been in power for the last 34 years. The people want change."

Boreh told The

News Agency that Dare Not be Named

that several hours after the demonstration began, security forces used batons against the crowd, shot live rounds into the air and fired tear gas. Boreh, who is in London, relied on accounts from people in Djibouti and his claims couldn't immediately be verified.

No foreign journalists work in Djibouti, and few international organizations have a presence there. One international group in the country is Democracy International, which is working on a US -funded project to monitor the April vote.

The head of the group's observation mission, Chris Hennemeyer, said Djibouti is slowly and cautiously opening its political space but that it lacks alternative media outlets, civil society groups and mature political parties.

Hennemeyer said anyone in Djibouti expecting the popular groundswells that Egypt and Tunisia saw will be disappointed. He said a turnout in the low thousands at Friday's rally would be "moderately significant" by Djiboutian standards.

"I think the government has a firm grasp on the levers of state and I don't think that you will see a popular insurrection in Djibouti," Hennemeyer said. "But I do think that people in government will pay close attention if the opposition is able to bring out large numbers of people." He said Djibouti deserved credit for allowing the protests to take place.

Djibouti's first political rally broke out after the

Mohammedan

country's Friday prayers on Jan. 28. Democracy International estimated that 2,000 to 3,000 people attended.

More demonstrations happened in early February, and police used tear gas and rubber bullets to disperse a demonstration on Feb. 5, according to Human Rights Watch.

Then, the president of the Djiboutian League of Human Rights, was

nabbed

on Feb. 9 after reporting on the arrests of students and members of opposition political parties following the demonstrations, according to Human Rights Watch.

Human Rights Watch on Thursday wrote to Guelleh and said it was deeply concerned that Jean-Paul Noel Abdi has been charged with participating in an insurrection movement "even though there appears to be no evidence to corroborate the charges."

Djibouti can be stiflingly hot, and activity grinds to a halt in the afternoons when men find shade and chew the stimulant khat. Per capita income is just $2,800 a year, and the unemployment rate is near 60 percent. The country lies at the nexus of Somalia, Ethiopia and Eritrea.

Hennemeyer said there are high-ranking government officials open to change.

"The government itself is not monolithic in Djibouti and a variety of opinions exist on whether political evolution is happening fast enough, and I think there are people who would like to see it accelerate," he said.
Posted by: Fred || 02/19/2011 00:00 || Comments || Link || E-Mail|| [751 views] Top|| File under:
Tunisian Islamists demanding the closure of whorehouses
[Ennahar] Dozens of Islamist protesters demanded Friday in downtown Tunis the closure of brothels, chanting "No to places of prostitution in a

Mohammedan

country" before the Interior Ministry, said a journalist from AFP.

The demonstrators shouted: "The people demand the closure of brothels." Others carried placards that read "No to brothels in a

Mohammedan

country," and also "the closure of brothels is compulsory."

"We can not accept that the woman is considered a commodity, we demand the closure of all brothels in Tunisia," told AFP, one of the protesters, Anas, 20, saying the protest had been organized "spontaneously".

"The Arab tourists come specifically to Tunisia to visit these homes," he added, saying that other brothels had been closed in the country and that the protesters are now demanding the closure of these places in Tunis.

Leaving the avenue Habib Bourguiba in downtown Tunis, the protesters walked the streets until the Interior Ministry, whose access was blocked by the army and surrounded by barbed wire with light armored vehicles positioned in front of the building.

The group of demonstrators in which there were also women split into two: one group remained posted before the department while the other was walking.

A major brothels in Tunis is located Abdallaah Guechi Street, near the Medina.
Posted by: Fred || 02/19/2011 00:00 || Comments || Link || E-Mail|| [359 views] Top|| File under:
Libyans in US allege coercion
[Al Jazeera] In an apparent effort to control the public narrative in the wake of rare protests that have spread throughout Libya, the country's government is threatening to withdraw scholarship funding from citizens studying in the United States unless they attend pro-government rallies in Washington this weekend,

Al Jizz

has learned.

Several Libyans studying in the US said they and their peers have received phone calls this week from a man employed by the Libyan embassy instructing them to join rallies in the capital on Friday and Saturday. The man told the students that their government-funded scholarships would be cut off if they did not attend.

Ali Suleiman Aujali, the Libyan ambassador to the United States, denied the students' allegations. He told

Al Jizz

they were "completely incorrect" and an attempt to "blackmail" the government's reputation.

The reports of coercion come as protesters in Libya mounted a "day of rage" on Thursday and continued their calls for the end of Muammar Qadaffy's 42-year reign as Libya's leader.

At least 14 people are reported to have died as a result of unrest that began on Monday and has broken out in cities throughout the country, including Tripoli, the capital, and Benghazi, Libya's second-largest city, where most of the deaths have been reported.
Posted by: Fred || 02/19/2011 00:00 || Comments || Link || E-Mail|| [341 views] Top|| File under:
Gaddafi's police fired on Libyan demonstrators
[Ennahar] Clashes between police and anti-regime demonstrators in different parts of Libya have caused many casualties among the protesters who demanded the departure of the regime.

According to Libyan opposition websites, in addition to Arab and Western media, not less than 50 victims fell under the bullets of security forces. Witnesses report that the Libyan authorities have appealed to African mercenary forces, loyal to Saadi Qadaffy, son of Libyan leader.

In the town of El-Beida, the same sources report that elements of Homeland Security allegedly attacked protesters during the Asr prayer (afternoon), although the demonstrators had previously informed the police that their march was peaceful: "peaceful, peaceful," they shouted before police starts shooting at them, injuring several people.

The same sources added that three people, including a child, were killed and several others were

maimed

.

In the same city, thirty people were killed until yesterday afternoon in different neighborhoods. Reinforcements were dispatched at dawn in the town of El Beida in two planes.

According to the daily "Libya El Youm" (Libya Today), citing informed sources, a helicopter would have unloaded weapons and ammunition to African mercenaries, before flying over the protesters and disperse them.

The newspaper adds that African mercenaries, from the group "Khemis el Qadaffy," came in bloody

festivities

with protesters in the city of El Beida.

According to the same sources, five African mercenaries were killed in these

festivities

; the body of a mercenary was hanged before the hospital. Two other mercenaries were

nabbed

.

The

nabbed

African mercenaries, the newspaper reported, acknowledged to have received promises, from the son of Qadaffy, to receive $ 10,000 for every protester killed.

In Benghazi, Libyan city where the first protests began, the atmosphere was very tense on the third day of violence. The angry protesters set fire to the headquarters of several public institutions, the revolutionary committees and the radio.
Posted by: Fred || 02/19/2011 00:00 || Comments || Link || E-Mail|| [347 views] Top|| File under:
Nine die in Libyas Day of Anger
[Asharq al-Aswat] At least nine people were reported killed in Libya during a "Day of Anger" against strongman Mummer Qadaffy inspired by fiery protests across the region.
"Seven protesters were killed in the demonstrations Thursday at Benghazi," the country's second city, a local medical official who requested anonymity said, without giving further details.

The regime of Qadaffy, who has been in power since 1969, vied to counter the swelling opposition movement with its own pro-government rallies in the capital Tripoli and other cities.

But the unrest has deepened as the opposition mobilises via Facebook and mobile phone messages, emulating protest movements across North Africa and the Middle East that have already brought down the regimes in Egypt and Tunisia.

Geneva-based Human Rights Solidarity, citing witnesses, meanwhile said rooftop snipers in the city of Al-Baida east of Benghazi had killed 13 protesters and

maimed

dozens of others.

The Quryna newspaper, close to Qadaffy's son Seif al-Islam, cited official sources as putting the

corpse count

in Al-Baida at two. It traced the unrest to a police shutdown of local shops that soon escalated.

The newspaper said several cars were torched and cited a "well-informed security source" as saying that a senior local security official had been sacked after the deaths in Al-Baida.

The Al Youm and Al-Manara websites reported "violent

festivities

" in Benghazi, an opposition stronghold, adding that 35 people had been injured.

Libya Watch said at least four were killed when "security forces and militias of the Revolutionary Committees used live ammunition to disperse a peaceful demonstration by the youth of Al-Baida".

The Revolutionary Committees, the backbone of Qadaffy 's regime, have warned they will not allow anti-regime protesters to "plunder the achievements of the people and threaten the safety of citizens and the country's stability".

Videos circulating on the Internet showed a building on fire and dozens of young Libyans apparently gathered in Al-Baida, chanting: "The people want to bring down the regime."

Ramadan Briki, chief editor of the Quryna newspaper in Benghazi, said gunfire rang out in several parts of the city on the third straight day of protests against Qadaffy.

"It is the first time that we have heard shooting in the city," Briki told AFP. "Given the difficulties, we are unable to know if there are fatalities or not."

Lawyers demonstrated in front of a courthouse in Benghazi to demand a constitution for the country.

And in Zentan, southwest of Tripoli, Quryna said demonstrators had set fire to the

cop shoppe

, the city's court, the posts of the internal security forces and the people's guard, and offices of the Revolutionary Committees.

In Tripoli, hundreds attended a peaceful pro-regime rally in Green Square, near the capital's waterfront.

They brandished banners proclaiming "Qadaffy, the father of the people" and "The crowd supports the revolution and its leader," and held up photographs of the strongman.

The veteran leader briefly visited the square to a rapturous welcome early Friday, images aired by state television showed.

The network showed similar pro-government rallies in Benghazi, Sirte and and other cities.

Britain,

La Belle France

and the European Union called for restraint by the authorities in Libya, whose relations with the West have improved sharply over the past decade after years of virtual pariah status.

Rights group Amnesia Amnesty International denounced the use of excessive force against the opposition.

"The police in Libya, as elsewhere, have a responsibility to ensure public safety but this does not extend to using lethal or excessive force against peaceful protesters," Malcolm Smart, Amnesty's director for the Middle East and North Africa, said in a statement.
Posted by: Fred || 02/19/2011 00:00 || Comments || Link || E-Mail|| [483 views] Top|| File under:
Libyans bury dead after clashes
[Al Jazeera] Marchers mourning dead protesters in Libya's second-largest city have reportedly come under fire from security forces, as protests in the oil-exporting North African nation entered their fifth day.

Mohamed el-Berqawy, an engineer in Benghazi, told

Al Jizz

that the city was the scene of a "massacre," and that four demonstrators had been killed on Friday.

"Where is the

United Nations, aka the Oyster Bay Chowder and Marching Society

... where is (US president Barack) Obama, where is the rest of the world, people are dying on the streets," he said. "We are ready to die for our country."

Verifying news from Libya has been difficult since protests began, thanks to restrictions on journalists entering the country, as well as internet and mobile phone black outs imposed by the government. But Human Rights Watch has reported that at least 24 protesters have been killed so far, and sources on the ground have said that number could be as high as 70.

Tens of thousands of anti-government protesters seeking to oust leader Muammar Qadaffy

erupted into the streets

across Libya on Thursday in what organisers called a "day of rage" modelled after similar protests in Tunisia and Egypt that ousted longtime leaders there. Qadaffy has ruled Libya since 1969.

Funerals for those killed, expected in both Benghazi and the town of Bayda on Friday, may be a catalyst for more protests.

Pro-government supporters also were out on the streets early on Friday, according to the Libyan state television, which broadcasted images labelled "live" that showed men chanting slogans in support of Qadaffy.

The pro-Qadaffy crowd was seen singing as it surrounded his limousine as it crept along a road in the capital, Tripoli, packed with people carrying his portrait.

Deadly

festivities

on Thursday

Deadly

festivities

broke out in several towns on Thursday after the opposition called for protests in a rare show of defiance inspired by uprisings in other Arab states and the toppling of Egypt's Hosni Mubarak and Tunisia's Zine El Abidine Ben Ali.

The worst

festivities

appeared to have taken place in the eastern Cyrenaica region, centred on Benghazi, where support for Qadaffy has historically been weaker than in other parts of the country.

Libya's Quryna newspaper reported that the regional security chief had been removed from his post over the deaths of protesters in Bayda. Libyan opposition groups in exile claimed that Bayda citizens had joined with local police forces to take over Bayda and fight against government-backed militias, whose ranks are allegedly filled by recruits from other African nations.

Political analysts say Libyan oil wealth may give the government the capacity to smooth over social problems and
reduce the risk of an Egypt-style revolt.

Qadaffy's opponents say they want political freedoms, respect for human rights


... which are not the same thing as individual rights, mind you...


and an end to corruption.

Qadaffy's government proposed the doubling of government employees' salaries and released 110 suspected anti-government figures who oppose him - tactics similar to those adopted by other Arab regimes facing recent mass protests.

Qadaffy also has been meeting with tribal leaders to solicit their support.
Posted by: Fred || 02/19/2011 00:00 || Comments || Link || E-Mail|| [350 views] Top|| File under:
Gaddafi forces try to retake seized city
[Iran Press TV] Authorities have reportedly sealed off the restive Libyan city of al-Baida hours after Pro-democracy protesters took control over the region.

Clashes erupted after government militias were deployed in the area following the incident to retake the city on Friday. Two exiled Libyan groups say the takeover came after some local police joined the protesters.

Meanwhile,


...back at the ranch...


police have killed at least three convicts as they tried to escape from El-Jedaida prison near the capital Tripoli.

Witnesses say there have been renewed scuffles between protesters and police forces in the city of Benghazi

The plainclothes police and snipers have vowed a sharp response to the protesters seeking an end to the long rule of Muammar Qadaffy.

The government supporters have called for tough action against the protesters.

"The people's power, the Jamahiriya [system of rule], the revolution, and Colonel Qadaffy are all red lines and those who try to cross or come near these lines are suicidal and playing with fire," a leading pro-government newspaper, Al-Zahf Al-Akhdar, said.

The opposition has accused the government of arming African migrants in the north to shoot pro-democracy protesters.

The developments come as Libyans have taken to the streets across the country on what they call the "day of anger."

The opposition says at least 30 people were killed in the crackdown. According to medical sources, 14 died in Libya's second-largest city, Benghazi.

Human rights group Amnesia Amnesty International has also urged the Libyan government to stop its crackdown on peaceful demonstrations.

Meanwhile Qadaffy's supporters have held a pro-government rally in the capital, Tripoli. The 63-year-old leader, who has ruled the country for 41 years, reportedly attended the rally.
Posted by: Fred || 02/19/2011 00:00 || Comments || Link || E-Mail|| [358 views] Top|| File under:
Arabia
Yemen's Authorities Arrest Bomb Thrower in Taiz
[Yemen Post] Informed source told the Yemen Post that security apparatus

nabbed

a person who was behind throwing a bomb at a crowd of anti-government protesters on Friday in Taiz in which two protesters were killed and 41 others

maimed

.

Sources confirmed that the suspect was driving a white vehicle, and was taken to the police headquarters to be investigated. No more details were reported.
Posted by: Fred || 02/19/2011 00:00 || Comments || Link || E-Mail|| [357 views] Top|| File under:
Yemen: 2 dead and 27 injured in grenade attack
[Ennahar] Two protesters were killed and 27 others

maimed

Friday in a grenade attack against an anti-government rally in the Yemeni city of Taiz, 270 km southwest of Sanaa, said medical sources.

The grenade was aimed at a gathering of thousands who camped for the seventh consecutive day, on a crossroads of Taiz renamed "Freedom Square", like that which was the epicenter of the revolt against the Egyptian regime to demand the ouster of President Ali Abdallah Saleh.

"We saw an official car approach and throw the grenade before its occupant, fire their guns into the air," told AFP by telephone, a witness interviewed in Taiz.
Posted by: Fred || 02/19/2011 00:00 || Comments || Link || E-Mail|| [327 views] Top|| File under:
Scores injured in fresh Bahrain crackdown
[Arab News] Soldiers opened fire Friday on thousands of protesters defying a ban and streaming toward the landmark square that had been the symbolic center of the uprising against the government.

Ali Ibrahim, deputy chief of medical staff at Salmaniya hospital, said 66 had been admitted suffering wounds from the clash in Pearl Square in the capital. Four were in a critical condition.

The injuries were worse than those seen on Thursday, he said.

Some doctors and medics on emergency medical teams were in tears as they tended to the

maimed

. X-rays showed bullets still lodged inside victims.

"This is war," said Dr. Bassem Deif, an orthopedic surgeon examining people with bullet-shattered bones.

Protesters described a chaotic scene of tear gas clouds, bullets coming from many directions and people slipping in pools of blood as they sought cover. Some claimed the gunfire came from either helicopters or sniper nests, a day after riot police swept through the protest encampment in Pearl Square, killing at least five people and razing the tents and makeshift shelters that were inspired by the demonstrators in Cairo's Tahrir Square.

An

News Agency that Dare Not be Named

cameraman saw army units shooting anti-aircraft weapons, fitted on top of armored personnel carriers, above the protesters, in apparent warning shots and attempts to drive them back from security cordons about 200 meters from the square.

Then the soldiers turned firearms on the crowd, one marcher said. "People started running in all directions and bullets were flying," said Ali Al-Haji, a 27-year-old bank clerk. "I saw people getting shot in the legs, chest, and one man was bleeding from his head."

"My eyes were full of tear gas, there was shooting and there was a lot of panic," said Mohammed Abdullah, a 37-year-old businessman taking part in the protest.

The clash came hours after funeral mourners and worshippers at Friday prayers called for the toppling of the monarchy in the island nation that is home to the US Navy's 5th Fleet, the centerpiece of the Pentagon's efforts to confront Iranian military influence.

Day by day, the crisis in Bahrain has deepened. The cries against the king and his inner circle -- at a mosque and at burials for those killed in Thursday's crushing attack -- reflect a sharp escalation of the political uprising, which began with calls for wider democracy.

The mood, however, has turned toward defiance of the entire ruling system after the crackdown on a protest encampment in the capital, Manama, which put the nation under emergency-style footing with military forces in key areas and checkpoints on main roads.

At a mosque in the village of Diraz, an anti-government hotbed, imam Isa Qassim called the Pearl Square assault a "massacre" and thousands of worshippers chanted: "The regime must go."

In a sign of Bahrain's deep divisions, government loyalists filled Manama's Grand Mosque to hear words of support for the monarchy and take part in a post-sermon march protected by security forces. Many arrived with Bahraini flags draped over the traditional white robes worn by Gulf men. Portraits of King Hamad bin Isa Al-Khalifa were distributed.

"We must protect our country," said Adnan Al-Qattan, the man leading prayers. "We are living in dangerous times."

He denounced attempts to "open the doors to evil and foreign influences" -- an apparent reference to suspicions that Iran could take advantages of the unrest.

The pro-government gathering had many nonnative Bahrainis, including South Asians and Arabs from around the region.
Posted by: Fred || 02/19/2011 00:00 || Comments || Link || E-Mail|| [341 views] Top|| File under:
Bangladesh
2 outlaws killed in shootout
[Bangla Daily Star] Two

bandidos were banged

in a 'shootout' with law enforcers here early yesterday.



The dear departed

are Dulal Bepari alias Jamai Dulal, 33, of Padma Nagar in Harinakundo upazila and Mashiur Rahman, 31, of Shantidanga in Shailakupa upazila. Locals identified them as cadres of banned Jashad Gono Bahini.

A joint team of Rapid Action Battalionand police started a drive at a banana orchard in Joyantinagar village under Shailakupa upazila around 3:45am on information that a group of outlaws gathered there, said Rezaul Karim, superintendent of Jhenaidah police.


Meanwhile, Mamoud the Weasel partied hard elsewhere with his blood soaked confidential informant's loot.


Sensing danger, the gang opened fire on the law enforcement team compelling them to retaliate. The '

shootout

' continued for at least 20 minutes before the

beturbanned goons

retreated, added the SP.


...into the foggy night, as it were...


Police found the two bullet hit and rushed them to Shailakupa Health Complex where doctors declared them dead.


I'm getting older faster than he is, Doc. Just sign the damn form. It's 0400!


A member each from Rab and police suffered minor injuries during the clash.


But nothing a set of nail clippers and some Jergen's Lotion wouldn't fix...


Law enforcers recovered a 9mm pistol, a shot gun, a rifle, a shutter gun, nine bullets, three cleavers, four bottles of phensedyl, ten pairs of slippers and a cash amount of Tk 1,325 from the spot.


That's quite a haul, and cough syrup to boot.




They did honor the dear deceased by planting the shutter gun on him.




The dear departed

are accused in several cases, including murder, noted police.

Rivals gun down Pabna outlaw

An outlaw of banned Purba Banglar Communist Party (PBCB- Lal Pataka) was allegedly

bumped off

by activists of another faction of the outfit in Chandai of Atghoria upazila early yesterday over suspected party rivalry, reports our Pabna correspondent.


Singing the whole time: It's my party and you'll die if I want to...




The dear departed

is Md Hazrat Ali, 35, of the same village. He is an accused in seven cases, including murder, police said.


Bad dude...


Criminals caught him at Chandai Bazar on Thursday night and shot him to death around 3:00am yesterday, said Md Enamul Karim, Officer in-Charge of Atghoria Police Station, quoting the victim's family sources.

Police recovered the body around 10:00am and sent it to Pabna General Hospital morgue

for his appointment with Doctor Quincy

. There were injury marks on his body, added the OC.
Posted by: Fred || 02/19/2011 00:00 || Comments || Link || E-Mail|| [336 views] Top|| File under:
Caribbean-Latin America
Mayhem in Monterrey: 16 die, including 8 bad guys -- UPDATED
For a map, click here. For a map of Nuevo Leon click here. For a map of Monterrey click here. Completely rewritten from a previous version, including updates and added information
In what is considered to be the bloodiest day thus far this year in Nuevo Leon, 16 individuals were killed in drug and gang violence in and around Monterrey, including six young men shot to death in front of a convenience store in Guadalupe.


A running gun battle between detachments of the Mexican Army and armed suspects in two Monterrey suburbs have claimed the lives of eight suspected drug criminals.

The fighting began at about 0100 hrs in the Secretaria de Comunicaciones y Transportes colony near the corner of avenidas Eloy Cavazos and Coahuila where a Mexican Army detachment began pursuit of a convoy consisting of a Ford Explorer pick up truck, Chevrolet Silverado and a Malibu sedan which continued through the streets and ended a short distance away.

Reports say the suspects then launched a hand grenade at the detachment which detonated but did not hurt anyone. The gunfight continued at the Servicios Tecnicos y Conservacio area where five armed suspects were killed by army gunfire. An unknown number of other suspects fled in other vehicles before they could be captured.

At that site, soldiers found eight rifles including AK-47 assault rifles, one G-3 assault rifle, one .50 caliber Barrett rifle, a grenade launcher and a 40mm grenade. Hecker and Koch G-3 assault rifles are standard issue for the Mexican Army riflemen.

One of the vehicles fleeing was pursued to Juarez, Nuevo Leon on the road to Santiago, where it crashed, tipping over killing three. Four more firearms were seized in the crash aftermath.

Minutes later a Dodge Ram pickup truck was found abandoned in Guadalupe near the intersection of calles Juarez and Santa Cruz, blocking several lanes of roads.

Reports are that shootings were reports in several other areas as well,including the area around avenida Garza Sada in Monterrey, and avenidas Juarez, Eloy Cavazos and Pablo Livas in Guadalupe.

Reports suggest the firefights and pursuits may have been diversionary in nature.


Six unidentified young men ages between 14 and 20 were shot to death Friday afternoon in front of a convenience store in the Monterrey suburb of Guadalupe.

The attack took place at about 1215 hrs near the intersection of calles Alfonso Sanchez and Mexico in the Eduardo Caballero colony.

Reports say armed suspects then took the bodies from the scene of the shooting only to deposit them at their homes later in the day.

Information released by the Nuevo Leon Agencia Estatal de Investigaciones (AEI) said the location was a known drug selling area.


A box wrapped in colored paper and tied with a red bow in Monterrey initiated an emergency response of Mexican security forces including agents of the Nuevo Leon Agencia Estatal de Investigaciones (AEI) Friday. The box was found near the intersection of calle Diego de Montemayor and Aramberr just before unidentified children were about to open it.

Several elements of state and Mexican Federal agencies were drawn to the area, including AEI, and Mexican Army. An expert from a section of the Nuevo Leon Procuradora General Justicia de Estatal (PGJE) determined the package not to be a bomb. Police found a cleaning rag inside when the package was opened.

The incident was characterized as a prank.


A grenade attack on a police patrol vehicle in Altamira instead wounded a female civilian Friday at noon. The victim was aboard her Chevrolet Monza near where armed suspects threw a grenade at a nearby police patrol vehicle. Señora Rosalinda Perez Martinez, 46 was taken for medical treatment.


An unidentified man was shot to death at a bank kiosk in Monterrey. The victim was in the Bancomer BBV ATM facility near the intersection of calles Padre Mier and Mariano Escobedo where he was shot seven times. Authorities are uncertain if the murder was an execution or part of an armed robbery.


The Secretaria de Defensa Nacional (SEDENA) released informationn about a Mexican Army unit finding an unidentified man shot to death near a fishery near Monterrey Friday.

The news release did not detail the location of the find, but did add the victim was taken to a hospital in San Nicolas de los Garza shortly before he died.
Posted by: badanov || 02/19/2011 00:00 || Comments || Link || E-Mail|| [340 views] Top|| File under:
More Mexican Mayhem
27 die in Chihuahua

A total of 27 individuals were murdered on ongoing drug and gang violence in the Mexican state of Chihuahua, including a Mexican municipal police officer shot to death in a massive shootout where five armed suspects also died.
For a map of Chihuahua state click here.

A man was shot to death while driving his vehicle in Chihuahua, Chihuahua Wednesday. Jesus Agustin Ceballos Carrasco was driving his Chevrolet Cavalier on Periferico Francisco R. Almada near the corner of Calle 15 de Enero when armed suspects aboard an other vehicle shot and killed him. The vehicle then crashed into another vehicle. Ceballos Carrasco was reportedly shot in the head several times.


An unidentified man was shot to death Wednesday in Juarez. The victim was on foot between calles Bufalo and Calexico in the Praderas del Sol colony when he was shot with an AK-47 assault rifle.


An unidentified Chihuahua state police agent was shot and wounded in an ambush in Chihuahua city Wednesday. The agent was aboard his Chevrolet Silverado pickup truck near the intersection of Bulevar Ortiz Mena and Avenida Mirador when he was fired on by armed suspects aboard a Volkswagen Jetta. The wounded agent crashed his vehicle into another sedan. The vehicle used by the suspects was found abandoned a few blocks away. Reports suggest that the agent hit at least one suspect with return fire.


An unidentified man and his seven year old son were shot to death and immolated in Juarez Wednesday night. Fidel Andrade and his son, Bryan, were aboard a Ford Explorer SUV near the corner of calles Durazno and Santos Dumont in the Villas Colonial colony when they were fired on by armed suspects more than 30 times. The suspects then used gasoline to set the vehicle afire with the victims still inside.


An unidentified man was found shot to death in Juarez Wednesday night. The victim was found with his hands bound and shot near the corner of calles Durango and Paseo del Pedregal near Casa Amiga. The victim had been taken from a vehicle and then shot where he was found.


Four unidentified armed suspects and a Juarez municipal police officer were killed in a shootout in southern Juarez Thursday. The suspects were travelling aboard a presumably stolen Ford Explorer SUV in the Colinas del Sur colony when they were intercepted by Juarez municipal police officers initiating a firefight. The dead officer was identified as Ricardo Torillo Sandoval, 40. Two other unidentified municipal police officers were wounded in the shootout and required medical attention.


Two unidentified men were shot to death in Juarez Thursday. The victims were aboard a Honda Civic in the Portal del Sol colony when they were shot numerous times and killed.


An unidentified man was shot to death as he was leaving a seafood restaurant in Juarez Thursday. The victim was just leaving the eatery near the intersection of calles Sierra de la Breña and Montes Urales when he was shot by two armed suspect who were on foot. Nearby Mexican Federal agents pursued the alleged shooters until they surrendered near the corner of bulevars Oscar Flores and Rivera Lara. The victim in the shooting later died before he could receive medical attention.


A Chihuahua state police agent and an unidentified relative was shot to death in northwest Juarez Thursday. Juan Manuel Cruz died at the scene on calles Hospital and Nogal in the Insurgentes colony where armed suspects fired on him and his unidentified family member while driving his private vehicle.


Six unidentified individuals were murdered and another was wounded in four incidents in Juarez Thursday, according to a published account by the Mexican news daily La Polaka.


Two men were shot to death as they were leaving a grocery store near the corner of bulevars Independencia and Ejido Sauces aboard a pickup truck


Two men were shot to death aboard their Dodge Intrepid on Avenida Troncoso in the Oriente colony.


A man was shot and wounded near the intersection of Avenida Lopez Mateos and Calle 21st.


A couple leaving a restaurant were shot to death in Gomez Morin colony. The male victim attempted to defend himself using a personal firearm.



An unidentified couple were shot to death in Juarez Friday. The victims were at their residence near the intersection of calles Montes de Oca and Segunda in the Papalote colony where armed suspects burst into the home and shot them. The residence was surrounded by a large number of parked vehicles where the crime took place.


An unidentified man was shot to death in Chihuahua Thursday night. The victim was aboard his Chevrolet light truck pursued and then shot by armed suspects in the Villas del Real colony. The wounded victim then drove his vehicle into an arroyo where he was finally killed by his attackers.


Am armed suspect was captured by Mexican Federal agents in Juarez Friday. Manuel Roberto Plascencia Gomez, 42, was found inside a safe house in the Real del Campanario colony. Agents also found an AK-47 assault rifle, 264 rounds of ammunition and three weapons magazines. Medical supplies and syringes were also found in the house/


An unidentified couple was found shot to death in Juarez Friday. The victims were found on calle Meneses Hoyos in the Parque Central gagged with duct tape, tortured and shot seven times total using a 9mm weapon.


Two unidentified men were shot to death at a mall in Juarez Friday morning. The victims were aboard a Dodge Durango SUV parked at a bottled water store near the intersection of Avenida Lopez Mateos and Calle Posada Pompa when they were shot numerous times. Damage was also sustained at the water store from gunfire.


An inmate at a prison near Chihuahua was found hanged in his cell Friday. Felipe Ramirez Solano, 33 died in his cell at the Serdan Achilles Centro de Readaptacion Social (CERESO). Ramirez Solano was serving time for aggravated robbery and had been in the CERESO since November, 2010.


An unidentified couple was shot to death in Juarez Friday. The victims were aboard a Chevrolet sedan near the intersection of calles Juan Pablo II and Las Torres when they were shot shortly after the male driver left a Del Rio store nearby.


Seven individuals were shot to death in Juarez Friday in two separate crimes, according to the Mexican news daily La Polaka.


Two women were shot to death in Juarez about 1400 hrs.


Five men were shot to death Friday. The victims were all aboard a compact sedan near the intersection of calles Mariano Abasolo and Arandas in the Barrio Alto when armed suspects fired on them killing all five.

From the Los Sicarios Tambien No Pasaron Department

Residents in a southeastern sector of Juarez have erected a barrier to their neighborhood tp prevent entry of criminal elements, according to the Mexican daily La Polaka

The entrance to the 15 de Mayo colony was blocked by steel mesh and discarded tires placed there at night by residents with the aid of a welder.

Anonymous residents said they did not go through the usual required channels in erecting the barrier because of inevitable delays by city government.

Photos of the barrier can be seen here.
Posted by: badanov || 02/19/2011 00:00 || Comments || Link || E-Mail|| [316 views] Top|| File under:
China-Japan-Koreas
Lugar: distribution of food aid to N. Korea must be transparent
WASHINGTON -- A senior U.S. senator Monday called on the Obama administration to secure transparency in the distribution of food aid to North Korea before any resumption of the aid, which was suspended years ago over the same issue, is made.

"Any resumption of U.S. food aid to North Korea should be contingent on North Korea allowing access and accountability by monitors in accordance with international standards," Sen. Richard Lugar (R-In) said in a statement. "It is essential to ensure that the U.S. assistance is actually received by hungry North Korean children and their families rather than reinforcing the North Korean military whose care is already a priority over the rest of the population."


Not sure if Lugar is doing this out of principle or to head off a primary challenge, but it's good to see him out in front on this.

The leading Republican senator at the Senate Foreign Relations Committee issued the statement amid reports that the Obama administration is reviewing North Korea's request for food aid made through the North Korean mission in the United Nations in New York.


Just say no. Let Kimmie develop a 'strong and prosperous' North Korea without us.

State Department spokesman Philip Crowley said earlier this month that Washington had "no plans for a contribution at this time," adding, "One of the sticking points in the past discussions we have with North Korea have always been confidence in the ability to ensure that humanitarian assistance provided get to those in need."

U.S. food aid to the North was suspended in early 2009 amid heightened tensions over Pyongyang's nuclear and missile tests and controversy over the transparency of food distribution. North Korea at the time refused to issue visas to Korean-speaking monitors, whose mission was to assure that the food was not funneled to the military and government elite.

The U.S. provided more than 2 million tons of food aid to the North over the past decade.


Which just delayed the crash and allowed the people to suffer that much longer.

International relief organizations suspended humanitarian food aid to North Korea in early 2009 as the North Korean government expelled international monitors amid escalating tensions over its rocket test launch and an ensuing nuclear test, the second after one in 2006.

The conservative South Korean government of Lee Myung-bak has also stopped shipping food to the North, demanding as a quid pro quo that the North make progress in the six-nation nuclear talks. Lee's liberal predecessors had each year shipped about 400,000 tons of food and as much fertilizer to North Korea without conditions.

Relief organizations have said that North Korea will need about 1 million tons of food from abroad to feed its 24 million people every year amid reports that thousands have starved to death this winter.
Posted by: Steve White || 02/19/2011 00:00 || Comments || Link || E-Mail|| [458 views] Top|| File under:
India-Pakistan
One killed in Bannu car boom
[Pak Daily Times] One person was killed as a

car boom

went kaboom! near a

cop shoppe

in Bannu city, police said. The bomber tried to hit the building of

cop shoppe

with his

car bomb

, but the

kaboom

s went kaboom! before hitting the target. Four people

were maimed

in the blast. Some 20 people were killed in Bannu district last month when a bomber rammed his explosive-laden vehicle into a

cop shoppe

building.
Posted by: Fred || 02/19/2011 00:00 || Comments || Link || E-Mail|| [341 views] Top|| File under: TTP
Iraq
Two killed, 47 hurt in Iraq protest violence
[Asharq al-Aswat] Two people were killed and 47

maimed

during a protest in the northern Iraqi city of Sulaimaniya Thursday, sources said, as Prime Minister Nuri al-Maliki called for demonstrations to be kept peaceful.

Protests also hit the southern city of Kut, the oil hub of Basra, the northern oil city of Kirkuk and other towns -- the latest in a series of demonstrations against local governments and demanding an end to food and power shortages.

Unlike anti-government uprisings in other parts of the Middle East, the Iraqi protesters usually have not demanded the overthrow of their government -- an elected one formed less than two months ago. But some have voiced direct anger at Maliki.

"The demonstrations are protected and here I say that the security forces are not allowed to use any force against any demonstrations," Maliki said at a news conference in

Storied Baghdad

.

"I say to the protesters, this is your right, (but) without violence," he said. "Don't allow troublemakers to incite problems and burn offices because this is sabotage and corruption."

In Sulaimaniya, witnesses said

festivities

occurred when about 1,000 protesters looking to oust the local government and demanding better basic services threw stones at the headquarters of the Kurdistan Democratic Party, headed by Masoud Barzani, president of Iraq's semi-autonomous northern Kurdish region.

"This is Tahrir Square. Do you remember Mubarak?" protesters chanted, referring to the Egyptian uprising.

Witnesses said security guards at the party headquarters fired shots in response to the stone-throwing. A police source and a medical source said two people died and 47 others were

maimed

. It was not clear how the deaths and injuries occurred.

In Arbil, the capital of Iraqi Kurdistan, fire damaged the offices of a KDP rival, the Goran political party, according to a party official.
Posted by: Fred || 02/19/2011 00:00 || Comments || Link || E-Mail|| [347 views] Top|| File under:
Israel-Palestine-Jordan
Jordan protest turns violent
[Al Jazeera] At least eight people have been injured in

festivities

that broke out in Jordan's capital between government supporters and opponents at a protest calling for more freedom and lower food prices. The protest was the seventh straight Friday that Jordanians

erupted into the streets

demanding constitutional reform and more say in decision-making.

Jordan's king enjoys absolute powers, ruling by decree: He can appoint and dismiss cabinet and parliament whenever at anytime.

Amani Ghoul, a teacher and member of the movement that organised the protests insisted the protests will continue until their demands are met. "We want a complete overhaul of the political system, including the constitution, the parliament dissolved and new free and fair elections held," she said.

At least 200 paid government supporters trailed the anti-government protesters, chanting: "Our blood and souls, we sacrifice for you Abu Hussein" - a reference to Jordan's King Abdullah II before clashing with the opposition march.

Tareq Kmeil, a student at the protest, said: "They beat us with batons, pipes and hurl rocks at us. We tried to defend ourselves, to beat them back."

He said at least eight people suffered fractures to the skull, arms or legs.

"Police didn't do anything to protect us. They just stood on the side watching us getting beaten," Kmeil said.

Police spokesmen were not immediately available for comment.

Some pro-government supporters denounced Al-Jazeera, blaming it for fomenting unrest across the Arab world. "Al-Jazeera is behind every sickness," read some of their signs.

Walid al-Khatib, a paid Bedouin Sheikh, joined at least 300 paid pro-government supporters in the western town of Theiban, saying he had to come out to profess his support for the king and country.

"I love King Abdullah and the stability of Jordan. I don't want this to ever change," he said.

But not everyone is upbeat about the government.

Akhram Ismail, 50, a government employee of 17 years who earns a meagre $140 per month, said his salary was not enough to feed his six children and wants to see changes to aid the poor. Ismail vowed that Jordan would not see an end to the protests anytime soon.

"The government recently promised civil servants a pay raise of $28, while politicians play with millions," he said.
Posted by: Fred || 02/19/2011 00:00 || Comments || Link || E-Mail|| [337 views] Top|| File under:
Southeast Asia
Drive-by shooting in southern Thailand kills one, wounds another
One man was gunned down and another wounded in a drive-by shooting by suspected terrorists militants in Narathiwat province.

Piraki Maeroh, 19, was shot in the head and his body was found near Jarusathian Road. A motorcycle and two spent bullet casings were located nearby. His friend, Muhamad Kairu Kalem, was shot in his left shoulder and was taken to the hospital.

Witnesses said the two men traveling by motorcycle when at least six assailants on two motorcycles opened fire on them from behind.

In Yala province, police have gathered evidence linking several suspects to a car bomb attack in Yala town on Sunday morning that left 18 people wounded and set off a major fire that gutted 12 shophouses.

Yala provincial police chief Chote Chawalwiwat said the car used in the attack was stolen from Songkhla province. It had been previously used by terrorists militants in attacks in Pattani and Narathiwat.

Police are seeking warrants for the arrest of several suspects. They also plan to release a sketch of one of the suspected bombers. The sketch shows a dark complexioned man, between 25 and 30, and around 170-175 centimeters tall. Witnesses said he had a moustache and a limp.

Villager gunned down in Pattani
A villager was killed in a drive-by shooting in Pattani province on Saturday morning. Wae-useng Kator, 44, was attacked on a local road while returning home on his motorcycle. Gunmen on a pickup truck fired bullets from an AK47 at him. Wae-useng was shot in the head and died at the scene
Posted by: ryuge || 02/19/2011 03:00 || Comments || Link || E-Mail|| [354 views] Top|| File under:
Syria-Lebanon-Iran
Syria protests after traffic thumping
[Al Arabiya] Hundreds of Syrians staged a protest against security forces after traffic police beat up a young man in the capital's Old City, an opposition website reported on Friday.

The Dubai-based all4Syria.info said Imad Nasab, son of a shopowner in the cobbled commercial strip of Hariqa, was assaulted by traffic

coppers

, sparking a spontaneous rally on Thursday in solidarity with the victim.

"The Syrian people will not be humiliated," chanted the crowd.

"Police, thieves" and "We will sacrifice our soul and blood for you (President) Bashar (al-Assad)" were some of the slogans used by the demonstrators.

The website said they blocked traffic for three hours and called on the interior minister, who showed up at the scene, to arrest the

coppers

involved.
Posted by: Fred || 02/19/2011 00:00 || Comments || Link || E-Mail|| [325 views] Top|| File under:
Iranians rally to slam Tehran riots
[Iran Press TV] Iranians have held nationwide protest rallies to condemn the Monday riots in the capital, Tehran, blaming the defeated presidential candidates for the sedition.

The demonstrators rallying after the Friday Prayers across the country called for the arrest and trial of defeated presidential candidates Mir-Hossein Mousavi and Mehdi Karroubi
for provoking the riots.

They

rolled their eyes, jumped up and down, and hollered poorly rhymed slogans real loud

against the leaders of the sedition movement for their role in instigating the anti-government riots in Iran.

The demonstrators also condemned the US for interfering in their country's internal affairs by supporting the Monday's riots.

Iran's Vice-President for Parliamentary Affairs Hojjatoleslam Mir-Tajjedini said on Friday that the people cleared their stance vis-à-vis the sedition leaders by calling for their trials.

The riots have drawn widespread condemnation from Iranian officials,

politician

s, and the people.

Similar demonstrations were held in other Iranian cities, including Arak in Markazi province and the

quiet provincial capital

of Ardabil.

In Iran 'sedition movement' is used in reference to the unrest following the 2009 presidential elections where despite the government's assurances of the vote's transparency, rioting continued in the country, especially in the capital, Tehran.
Posted by: Fred || 02/19/2011 00:00 || Comments || Link || E-Mail|| [335 views] Top|| File under: Govt of Iran
Saudi abducted by Syrian gang?
[Arab News] The Saudi Embassy in Damascus denied on its Internet site on Thursday any knowledge of a Saudi citizen who was kidnapped in Syria, and said it would investigate the matter and exert every possible effort to come out with the truth.

The embassy was commenting on press reports regarding the incident.

"The embassy has not received any complaint in this regard or any information from the relatives or any other party that a Saudi was kidnapped and that the kidnappers were demanding a huge ransom," the embassy said.

Local newspapers reported Thursday that a Saudi family had to pay a ransom of SR400,000 to the 18 kidnappers of their son who was in Syria for medical treatment.

The family, which was not identified, reportedly said their son traveled to Syria last month, rented an apartment and began a treatment program before he was kidnapped by a gang. They said they lost contact with their son but received a call on a mobile phone from the purported kidnappers.
Posted by: Fred || 02/19/2011 00:00 || Comments || Link || E-Mail|| [340 views] Top|| File under:
Who's in the News
64
[untagged]
3
Govt of Iran
1
al-Qaeda in North Africa
1
Taliban
1
TTP
Bookmark
E-Mail Me
The Classics
The O Club
Rantburg Store
The Bloids
The Never-ending Story
Thugburg
Gulf War I
The Way We Were
Bio
Merry-Go-Blog
Hair Through the Ages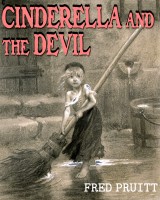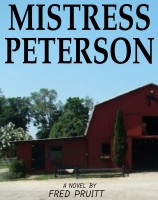 On Sale now!


A multi-volume chronology and reference guide set detailing three years of the Mexican Drug War between 2010 and 2012.

Rantburg.com and borderlandbeat.com correspondent and author Chris Covert presents his first non-fiction work detailing the drug and gang related violence in Mexico.

Chris gives us Mexican press dispatches of drug and gang war violence over three years, presented in a multi volume set intended to chronicle the death, violence and mayhem which has dominated Mexico for six years.
Click here for more information


Meet the Mods
In no particular order...


Steve White
Seafarious
Pappy
lotp
Scooter McGruder
john frum
tu3031
badanov
sherry
ryuge
GolfBravoUSMC
Bright Pebbles
trailing wife
Gloria
Fred
Besoeker
Glenmore
Frank G
3dc
Skidmark
Alaska Paul



Better than the average link...



Rantburg was assembled from recycled algorithms in the United States of America. No trees were destroyed in the production of this weblog. We did hurt some, though. Sorry.
3.237.94.109