Afghanistan
Afghanistan: Suicide bomber wounds 7 NATO troops
Seven NATO troops, described by local officials as Americans, were wounded Tuesday in a thwarted suicide attack at a city hospital in eastern Afghanistan, while Afghan forces in the west recaptured a town that fell to Taliban militants the previous day.

The suicide bomber, wearing a doctor's white coat, was initially stopped by Afghan police as he entered the compound of the main government hospital in the city of Khost, where about 150 people had gathered for a ribbon-cutting ceremony to open an emergency ward.

The bomber ran off as he was being questioned, and NATO troops shot him several times before one soldier "wrestled him to the ground, restraining him long enough to allow the crowd of people to move safely away," a statement from the Western military alliance said.
Posted by: Fred || 02/21/2007 00:00 || Comments || Link || E-Mail|| [321 views] Top|| File under:
ISAF retakes district held by Taliban
Afghan and international troops retook a district capital in southwestern Afghanistan early on Tuesday, easily pushing out Taliban rebels who held the town for around 24 hours, the government said. The town of Bakwa in the western province of Farah was under government control and security reinforcements were there, the Interior Ministry said. "We occupied Bakwa this morning at 5:30 am and the Taliban were pushed back," spokesman Zemarai Bashary said. The rebels had heard the security forces were arriving and had moved out, he said. "Currently security has been brought back to the district. The district headquarters is okay, it is not destroyed," Bashary said. About 300 Taliban stormed the town on Monday, forcing out a weak police force that fled the area, provincial officials said.

Citing security reasons, Bashary would not say how many security forces were involved in the early morning operation in Bakwa — capital of a district of the same name — or how many were in the town. He said that the Taliban group that arrived on Monday was around three times larger than the police force that had been there and numbered around 40.

Asked about the weak resistance Taliban encountered in remote towns, Bashary said: "We are trying to reinforce these districts, especially the southern districts. We are trying to send auxiliary police as soon as possible." "We have the power to reoccupy every place of country that is attacked by the enemy. But we are waiting in Musa Qala. As soon as we find a proper and good time, we will occupy the district."

Meanwhile, NATO-led troops fearing an attack killed an Afghan civilian who failed to stop at a checkpoint at the site of a deadly chopper crash, the force said on Tuesday, in the fifth such killing in three days. Another civilian was wounded in the incident on Monday near the site of Sunday's crash in the southern province of Zabul, which killed eight US servicemen and wounded 14.

In another development, a suicide attacker disguised as a doctor blew himself up at a hospital opening ceremony in eastern Afghanistan on Tuesday, wounding at least six NATO soldiers and a hospital staff, the provincial governor said. Sgt 1st Class Dean Welch, a NATO spokesman, said a number of NATO troops were wounded in the blast, but the extent of their injuries was not immediately known. He did not give their nationalities.

The US-led coalition meanwhile said a US soldier was killed in Kunar province near the border with Pakistan on Monday, the 10th to die in Afghanistan this year. The Afghan Defence Ministry said one of its soldiers was killed and two others wounded on Monday when a unit was attacked in the eastern province of Nuristan.

Separately, Afghan authorities raided dozens of guesthouses suspected of illegally serving alcohol and arrested 14 people, including five foreigners, in a crackdown on vice in this country, an official said on Tuesday. The Afghan attorney general and police confiscated about 750 bottles of alcohol from 27 guesthouses during the Monday night crackdown in central Kabul, said Ahmad Sameer Samimi, chief of staff of the attorney general's office.
Posted by: Fred || 02/21/2007 00:00 || Comments || Link || E-Mail|| [334 views] Top|| File under:
Africa Horn
Janjaweed militias massing in Sudan: AU source
KHARTOUM (Rooters) - Janjaweed militias have been concentrating forces to the north of el-Geneina, the capital of Sudan's West Darfur state, an African Union military source said on Tuesday, corroborating a U.N. report. The AU source, who asked not to be named, said: "They are massing (north of el-Geneina) ... They have vehicles with machineguns on top and they're Janjaweed. We can't say what their intentions are."

The source declined to give numbers, but described the forces gathered as a "huge amount of personnel", with pick-up trucks, camels and horses, while a U.N. mission spokeswoman said the militia numbered in the hundreds. The AU source said an African Union helicopter was keeping the force under surveillance.

A spokesman for the Sudanese military said the assembled tribesmen were preparing to migrate from the area, after having come under attack by non-Arab tribes. "There was a clash between Arab and non-Arab tribes ... and because attacks by non-Arab tribes had increased ... they (the Arab tribe) gathered to leave the area, not to fight."


Because they'd never fight their fellow Muslims, nope, nope ...


Continued on Page 49
Posted by: anonymous5089 || 02/21/2007 12:54 || Comments || Link || E-Mail|| [388 views] Top|| File under:
Somali clashes kill 12 as thousands flee
Fierce clashes between security forces and suspected Islamist insurgents shook the Somali capital overnight, killing at least 12 people and forcing thousands of others to flee, officials said on Tuesday. The fighting, in which more than 36 people were injured, was the heaviest since Ethiopian-backed government forces ousted the powerful Islamist movement from Mogadishu late last year.

Deputy Defence Minister Salat Ali Jelle said gunmen had attacked the defence ministry building, the presidential palace and the military hospital -all in volatile southern Mogadishu. "The government forces and those of the friendly Ethiopian troops responded with fire by only targeting terrorists who first waged violence," Jelle told AFP. "Only one soldier was slightly injured," he added.

Five people had died as of late Monday and hospital sources said on Tuesday that three more had succumbed to their injuries while another four bodies had been recovered by local residents. Witnesses said that large numbers of people were fleeing the capital to safer areas, with some putting the figure in the thousands.
Posted by: Fred || 02/21/2007 00:00 || Comments || Link || E-Mail|| [316 views] Top|| File under:
Africa North
Morocco adds more names to al Qaeda wanted list
Moroccan police widened a search for suspected Islamic extremists on Tuesday, calling on citizens to help reveal the hiding places of two militants they say have links to al Qaeda, state news agency MAP reported. The appeal was the second of its kind in five days and came after a meeting of top officials last week to discuss tougher security measures amid growing fears of al Qaeda attacks. "The Moroccan authorities ask all people with information or who know where these wanted men may be hiding to immediately inform the administrative authorities or security services," MAP cited the police as saying.

The wanted suspects are Hmam Bilal and Bel Hachmi Mohamed Rida who are accused of having ties with groups including the Algeria-based al Qaeda Organisation in the Islamic Maghreb, MAP cited police sources as saying.

Violence in Tunisia and Algeria and arrests in Morocco in the past months have raised fears that militant groups across the Maghreb are beginning to coordinate their activities. Al Qaeda Organisation in the Islamic Maghreb, formerly known as the Salafist Group for Preaching and Combat (GSPC), has stepped up a campaign of bombings and ambushes in Algeria. It claimed responsibility for seven bomb attacks in Algeria last week in which at least six people were killed.

Security sources say the Moroccan authorities have intelligence information about an al Qaeda plot to carry out an attack or attacks in the kingdom, but have no specific details.

This article starring:
Bel Hachmi Mohamed Rida
Hmam Bilal
al Qaeda Organisation in the Islamic Maghreb
Salafist Group for Preaching and Combat
Posted by: Fred || 02/21/2007 00:00 || Comments || Link || E-Mail|| [321 views] Top|| File under:
Britain
Jury watches footage from London 7/7 bombings
A jury at the trial of six men accused of attempting to detonate bombs on London's transit system were shown a video Tuesday of one of the suspects fleeing the capital dressed in a burqa.

Yassin Omar was captured on closed circuit television disguised in the traditional Muslim woman's dress.

Yassin Omar was captured on closed circuit television at London's Golders Green bus station and later at Digbeth coach station in Birmingham, 160 kilometers miles north of London, disguised in the traditional Muslim woman's dress.

The six men were arrested after alleged attacks on July 21, two weeks after four suicide bombers killed 52 people on the transit system. Omar and the other five defendants - Muktar Said Ibrahim, 29; Adel Yahya, 24; Manfu Asiedu, 33; Hussain Osman, 28; and Ramzi Mohamed, 25 - have all denied charges of conspiracy to murder and conspiracy to cause explosions likely to endanger life.

This article starring:
ADEL YAHYA
al-Qaeda in Europe
HUSEIN OSMAN
al-Qaeda in Europe
MANFU ASIEDU
al-Qaeda in Europe
MUKTAR SAID IBRAHIM
al-Qaeda in Europe
RAMZI MOHAMED
al-Qaeda in Europe
YASIN OMAR
al-Qaeda in Europe
Posted by: Fred || 02/21/2007 00:00 || Comments || Link || E-Mail|| [312 views] Top|| File under:
Europe
Madrid bombing suspects deny role in deadly attacks
Three of the 29 suspects on trial for the 2004 train bombings in Madrid admitted Tuesday that they had had contacts with several of the other accused, but denied any involvement in the attacks. The three appeared to blame the bombings on seven other suspects who blew themselves up when their flat was besieged by police in Leganes near Madrid three weeks after the attacks.


They're conveniently dead, of course...

Moroccan Othman el Gnaoui admitted to having been to a farmhouse near Madrid where the bombs were assembled, but said he went there to do repairs at the invitation of one of the Leganes suicide bombers.


Just a handyman. A simple, well-armed handyman.

At the house, El Gnaoui said, his clothes may have got mixed up with those of suspected bomber Rifaat Anouar, also killed in Leganes. He claimed that would explain why his DNA was found together with that of Anouar at a railway station where some of the terrorists are believed to have got off trains after planting bombs.


What was he repairing? Anwar's libido?

Suspected collaborators El Gnaoui, Moroccan Fouad el Morabit and Syrian Mouhannad Almallah Dabas were questioned Tuesday following the interrogation of three alleged planners and three suspected bombers from Thursday to Monday. El Gnaoui faces a jail term of up to 24 years, while El Morabit and Almallah could be sentenced to up to 12 years.

El Morabit and Syrian Basel Ghalyoun - one of the suspected bombers - shacked up lived in a Madrid flat which had been rented by Almallah's brother. Almallah, however, denied using the flat for any terrorism-related activities, such as lodging fighters or hosting meetings at which Islamists watched videos on jihad and the suffering of Muslims. The Syrian admitted to sympathizing with the Muslim Brotherhood organization, but said he was a member of Spain's Socialist Party.

Almallah focused his testimony partly on Tunisian Serhane ben Abdelmajid Fakhet, one of the suspected masterminds, who was killed in Leganes. He said Fakhet proposed that he go and fight in Iraq, but he replied that he "lived well in Spain" and would "stay here. " El Morabit said Fakhet had told him to return to his country, because "something very big" was going to happen in Madrid. The Moroccan has said he understood Fakhet to mean a terrorist attack, but now says he did not take the warning seriously.

El Gnaoui, El Morabit and Almallah are among 22 cannon fodder lower-level accused at the trial where the prosecution is seeking prison sentences of nearly 40,000 years for each of the seven main suspects.

This article starring:
BASEL GHALYUN
al-Qaeda in Europe
FUAD EL MORABIT
al-Qaeda in Europe
MUHANNAD ALMALLAH DABAS
al-Qaeda in Europe
OTHMAN EL GNAUI
al-Qaeda in Europe
RIFAAT ANUAR
al-Qaeda in Europe
SERHANE BEN ABDELMAJID FAKHET
al-Qaeda in Europe
Muslim Brotherhood
Posted by: ryuge || 02/21/2007 07:00 || Comments || Link || E-Mail|| [319 views] Top|| File under:
Bulgaria busts two radical Islamic Internet sites
Bulgarian police said Tuesday they had arrested four people for publishing two Internet sites used to preach radical, violent Islam and call for the overthrow of the state, AFP reports.

"The texts published on the sites are preaching the radical form of jihad, the holy war against all non-Muslims," the interior ministry said in a statement. It said they were also urging "Muslims around the world to assist the war against the unbelievers physically, with money and weapons." The sites also "propagated a change of the constitutional order in the country and its substitution for the so-called sharia state."

The two men and two women arrested were part of the "Union of Muslims in Bulgaria" founded in 2006. The authorities are investigating the sources of funding of the group and possible ties with other Islamic radicals.

This article starring:
Union of Muslims in Bulgaria
Posted by: ryuge || 02/21/2007 06:55 || Comments || Link || E-Mail|| [338 views] Top|| File under:
Judge asks Spain to declassify papers in bomb trial
A Spanish court hearing the Madrid train bomb trial asked the government on Monday to declassify papers in which one of the accused allegedly mentions contacts between a suspect and Basque separatist group ETA. When the bombs ripped through commuter trains on March 11, 2004, killing 191 people, the then-ruling conservative Popular Party blamed the blasts on ETA before a battery of evidence pinned the blame on a group of Islamist militants.

Prosecutors have ruled out any link between the Islamists and ETA, which has killed more than 800 people in a four-decade fight for independence for the Basque Country in northern Spain and southwest France. However, some rightwing media and politicians still insist ETA had a role in the train bombings. The lead judge in the case, Javier Gomez Bermudez, asked the government to release documents from the national intelligence centre about a meeting agents had with Jose Emilio Suarez Trashorras, accused of supplying the bombers with dynamite.

In that meeting, Trashorras said Jamal Ahmidan, who prosecutors say was one of the main people behind the bombs, had been in contact with various ETA prisoners, court sources said. Trashorras, a former miner, is accused of selling dynamite to Ahmidan, known as "El Chino" (The Chinaman) and faces the heftiest charges in the case, including terrorist murders. Ahmidan was one of seven suspects who blew themselves up in an apartment block weeks after the train bombings.

Earlier this month, the government agreed to hand a judge papers about secret CIA flights that flew via Spain to transport terrorism suspects to third countries where investigators say they may have faced torture or abuse. When it declassified the papers on the "rendition" flights, the government said the judge should use the papers only for the investigation and treat the data with maximum protection, suggesting the information would not be made public.

This article starring:
EL CHINO
al-Qaeda in Europe
JAMAL AHMIDAN
al-Qaeda in Europe
Javier Gomez Bermudez
JOSE EMILIO SUAREZ TRASHORRAS
al-Qaeda in Europe
Posted by: Fred || 02/21/2007 00:00 || Comments || Link || E-Mail|| [321 views] Top|| File under:
Home Front: WoT
2 Cousins Nabbed on Terror Charges
CHICAGO (AP) -- Two cousins were arrested Wednesday on charges of conspiring to commit "jihad" terrorist acts against Americans overseas, including U.S. military forces in Iraq.

Zubair A. Ahmed, 27, of suburban North Chicago, and Khaleel Ahmed, 26, of Chicago, were arrested after a grand jury in Cleveland returned an indictment charging them and three other men who already had been facing terrorism charges.

The indictment alleged that the conspiracy included finding fresh recruits to wage "violent jihad" against Americans and locating sites for training them in the use of firearms, explosives and hand-to-hand combat. The cousins, both American citizens, went to Cleveland in July 2004 to meet with a trainer, according to the indictment.

The three others - Mohammad Zaki Amawi, 27, Marwan Othman El-Hindi, 42, and Wassim I. Mazloum, 22 - were already facing charges, prosecutors said. The newly returned indictment added more charges against them.

The names of attorneys who could speak for the two cousins were not immediately available.

Posted by: DepotGuy || 02/21/2007 15:18 || Comments || Link || E-Mail|| [354 views] Top|| File under:
Cab Company: Muslim Driver Who Allegedly Ran Over College Students Stole Car
A Muslim cab driver who is being charged with attempted homicide after he allegedly tried to run over two college students after a religion dispute stole the cab he was driving and was pocketing the fares, the owner of the cab company told FOX News.

Ibrahim Ahmed, a 37-year-old Sunni Muslim from Somalia, tried to run over two college students near Vanderbilt University early Sunday morning after getting into the argument, police said. Ahmed picked up the two fares — college students visiting Nashville from Ohio — near the Vanderbilt campus, according to the incident report. Capt. Mike Alexander of the Nashville Police Department said the two men were on their way back to the campus.

It was first believed that Ahmed worked for United Cab Co., but owner Roderick Brown told FOX News on Tuesday that he was not an employee and was fired last year after a high-speed chase with Nashville police. The cab Ahmed was driving was supposed to be having its transmission fixed. Brown said he believes Ahmed, who teaches English as a second language next door, took the keys hanging inside the cab company. Brown said Ahmed may have made his way into the company from through the classroom suite.

Brown said he believes Ahmed was using the stolen cab and pocketing the fares, and that Ahmed put a stolen license tag on the vehicle. At this point, the company is not sure how long he has been driving the stolen vehicle.

The ordeal began early Sunday after a conversation about religion ensued between Ahmed and his two fares. The local FOX affiliate in Nashville confirmed from a friend and fellow co-worker that Ahmed is a Sunni Muslim from Somalia. One of the men in the cab was Protestant, while the other was Catholic. At some point, according to the police, the two men exited the cab, and the cabbie also got out. They paid him his fare, and then they exchanged words.

According to the incident report, Ahmed then returned to his cab as the students fled on foot. Ahmed then allegedly drove across a parking lot, jumped a curb and struck the two men. One of the students, identified as Jeremy Invus, was taken to Vanderbilt University Medical Center with critical injuries. The other passenger, Andrew Nelson, avoided the cab. Hospital spokeswoman Kathy Rivers told FOX News that Invus is recuperating and does not want to talk to the media about the incident.

Ahmed, charged with assault and attempted homicide, was denied bond Monday. He also was charged with theft because the license plate on his cab was listed as stolen. "We are working with the police to see what happened," United Cab manager Cherrie Machado said.
Posted by: anonymous5089 || 02/21/2007 15:04 || Comments || Link || E-Mail|| [352 views] Top|| File under:
India-Pakistan
Indian government probes Kashmir bomb link
Indian investigators are looking into a suspicious phone call made to Pakistani Kashmir just after bombs on a train bound for Pakistan killed 68 people, an official said on Wednesday, but Kashmiri militants denied any role.

Even though most of the victims were Pakistani, Indian police say Islamic extremists are prime suspects, perhaps worried that Pakistan would one day renounce its claim to the Muslim-majority region of Kashmir. And intelligence agencies seem to think that a phone call from Delhi to Pakistani Kashmir just after the attack could provide an important lead.

The Times of India newspaper quoted a home ministry official on Wednesday as saying the call had been recorded and could hold "the key to the entire puzzle". "Yes, a call was made and it is a vital link," an official from India's Intelligence Bureau, told Reuters.

On Wednesday, the focus of the investigation moved to the teeming streets of Old Delhi. Police believe the suitcases could have been bought there before being loaded on the train, and said they were questioning shopkeepers. "We are also examining the video recordings of the close-circuit television at the Old Delhi railway station, though the visuals are not of a good quality," a senior police officer said, on condition of anonymity. "The pattern points to Islamic terrorists. No other group has the capability of a well-planned operation like this," he added.

In Kashmir, the disputed Himalayan territory at the core of decades of hostility between India and Pakistan, militants vehemently denied any role. "We strongly condemn the attack on innocent people," the United Jihad Council (UJC), a Pakistan-based alliance of Kashmiri militant groups, said in a statement. "Our fight is against the Indian government and not against innocent civilians," it said. "Our target is Indian security forces and our aim is liberation."

Suspicion in India after such attacks usually falls on the Pakistan-based militant group Lashkar-e-Taiba, which is not part of the mainly Kashmiri UJC and is seen as promoting a more hardline Islamist agenda. But a caller identifying himself as Abdullah Gaznavi, a spokesman for Lashkar, told Reuters in Kashmir that his group was not responsible.

"The claims by Indian police that Mujahideen (holy warriors) are behind the blasts is malicious propaganda aimed at maligning the image of Mujahideen," he said. "This brutal act is the handiwork of Indian agencies, Hindu hardliners including Shiv Sena," he said, referring to a Hindu-nationalist political party.

A similar cycle of accusation and denial came after serial bomb attacks on trains in Mumbai in July that killed 186 people. At the time, Indian police blamed Pakistan-based militants but have failed to come up with clinching evidence to present to Islamabad.
Posted by: ryuge || 02/21/2007 07:23 || Comments || Link || E-Mail|| [330 views] Top|| File under:
Punjab woman minister shot dead at party's office
LAHORE — Punjab Minister for Social Welfare Zille Huma Usman was shot dead in the Muslim League House in Gujranwala, some 60km from here, yesterday.

The young minister was also provincial secretary-general of the women wing of the ruling party. Zille Huma had gone to the Muslim League House to preside over a meeting when a man shot at her, causing serious injuries in the head. The authorities brought the profusely bleeding minister by a helicopter to the Lahore General Hospital, specialised in treating brain injuries. However, the doctors pronounced her dead upon her arrival.

The attacker, identified as Ghulam Sarwar, had been arrested after the incident. According to the Gujaranwala DPO, Ghulam Sarwar had killed 12 call girls of Lahore. He was earlier arrested for the murder of call girls and was released from jail last year. The accused was handed over to CIA staff that shifted him at an undisclosed place. Investigators were still questioning the killer to find out why he targeted the minister.
Posted by: Steve White || 02/21/2007 00:09 || Comments || Link || E-Mail|| [303 views] Top|| File under:
Pipeline blown up
By this point I'm wondering if there are any pipelines still intact in Balochistan.


Suspected Baloch militants blew up a gas pipeline near Quetta on Tuesday, cutting supplies to a power plant and several areas, a gas company official said. Gas supplies were cut to four districts near Quetta and a 95 MW city power plant. Supplies might be restored to some areas within 24 hours, Nawaz said. No one was hurt in the early morning blast in the outskirts of Quetta. "They planted explosives under an 18-inch pipeline that blew out a 4-foot piece of the pipe," said Sheikh Nawaz, general manager of Sui Southern Gas Company.
Posted by: Fred || 02/21/2007 00:00 || Comments || Link || E-Mail|| [501 views] Top|| File under:
Blast causes panic in Quetta
A loud blast panicked citizens and rattled buildings in Quetta city on Tuesday, Aaj television reported. Police officials told the channel that that they had heard the explosion, but rain was hampering their efforts to find the blast site. Citizens telephoned the police saying the blast took place on Saryab Road, but police could not find any sign of an explosion there. An ARY television correspondent said that according to his information, the blast was the sound of a rocket being fired.
Posted by: Fred || 02/21/2007 00:00 || Comments || Link || E-Mail|| [323 views] Top|| File under:
Maulana Azam Tariq's 'killers' arrested
Police have arrested two men allegedly involved in the killing of Maulana Azam Tariq, an MNA and chief of the banned Sipah-e-Sahaba Pakistan (SSP), and a blast at a gathering for his first death anniversary in Multan.

Senior Superintendent of Police Sikander Hayat told a press conference on Tuesday that the alleged killers – Mudasser Ali alias Usman, a resident of Datia Khan tehsil in Bakhar district, and Mohammad Ali alias Abbas, a resident of Pind Dadan Khan in Jehlum – were arrested in the capital's Sector G-6/2. He said the men had confessed to their involvement in the murder of Tariq, his three bodyguards and a driver near Golra Mor on October 6, 2003, while they were on their way to Islamabad from Sargodha to attend a National Assembly session.


"We dunnit and we're glad!"


The attackers opened fire on the SSP chief's vehicle when it slowed down to pass through the Golra Toll Plaza on the Kashmir Highway. Two of the attackers then came to Tariq's car and fired at him. The incident took place a few hundred yards from a police check-post at Golra Mor.

The police official said the men had also confessed to their involvement in the car bomb blast in Multan during Tariq's first death anniversary. He claimed the men told investigators that they had also been involved in the killing of Pir Biniamin, a former provincial minister, and his two bodyguards in June 2006. He said the men were hiding in a government quarter in Sector G-6/2, but did not disclose the name of the official to whom the quarter has been allotted.

Six other members of the gang were living in various cities and police teams had been formed to arrest them, he said, adding that complaints of the case against Usman and Abbas would be summoned by court to identify them as culprits. He said the men had been sent to Adiala jail.

This article starring:
MAULANA AZAM TARIQ
Sipah-e-Sahaba Pakistan
Mohammad Ali alias Abbas
Mudasser Ali
Pir Biniamin
Sipah-e-Sahaba Pakistan
Posted by: Fred || 02/21/2007 00:00 || Comments || Link || E-Mail|| [372 views] Top|| File under:
Rebels bar Kashmiris from TV show
A rebel group in Indian-held Kashmir has warned young people in the region not to audition for the hugely popular television show "Indian Idol" or face harsh punishment. "No leniency" will be shown to anyone trying out for the show, a spokesman for the al Madina Regiment, which has claimed responsibility for suicide and other attacks in Kashmir, told the local Current News Service late on Monday.

Sony Entertainment Television had said earlier it would hold an audition on Wednesday for singers in Srinagar, summer capital of Indian-held Kashmir. Sony is looking for that "one voice that will be the pride of the nation," a television advertisement said. But the rebel outfit, which authorities believe is an offshoot of Lashkar-e-Taiba group, told youngsters not to participate in the talent hunt. "These shows are just displays of vulgarity," said group spokesman Sadiq.

The programme which draws massive television ratings across India is a variation of the US programme "American Idol" and offers winners a shot at stardom. There was no immediate comment available from Sony on the threat. The rebels have closed down all cinema halls and liquor shops in the region since 1989, when the freedom struggle was launched. The revolt has left tens of thousands of people dead since.


Islamists, as we all know, have a Legitimate Right™ to decide for all of us what's "vulgarity." They also have a Legitimate Right™ to kill us when we decide they're a pack of ignorant tight-turban yokels who assume their personal opinions are laws of nature. I know of no other religion that purports to give the moron in the street the right to kill his fellow man for his failure to agree with him.



This article starring:
al Madina Regiment
Lashkar-e-Taiba
Posted by: Fred || 02/21/2007 00:00 || Comments || Link || E-Mail|| [454 views] Top|| File under:
Federal Minister Rind escapes attack
Gunmen attacked the convoy of a government minister in Balochistan on Tuesday, but he escaped unhurt. Minister for States and Frontier Regions Sardar Yar Mohammad Rind was attacked while travelling with a police escort near his village in Lando, 150 km east of Quetta. "The attackers fired at the convoy with automatic weapons. Three cars were damaged but no one was hurt," said the mayor of the area, Sardar Khan Rind. He said it was too early to say who was behind the attack. Suspicion is bound to fall on Baloch nationalist rebels, fighting for more autonomy and a greater share of profits from the region's natural resources. The rebels in Pakistan's biggest but poorest province accuse the central government of exploiting its resources without sharing the benefits among its people. They frequently attack gas pipelines and government and military targets in their campaign.
Posted by: Fred || 02/21/2007 00:00 || Comments || Link || E-Mail|| [349 views] Top|| File under:
Sketches released of India bomb suspects
They were allowed to jump off when the train slowed down about 15 minutes to 20 minutes before the bombs detonated.

In these sketches released by the Indian Police in Panipat, India, Tuesday, Feb. 20, 2007 of two men suspected of planting a pair of bombs that sparked a fire on a train barreling through northern India for Pakistan, killing 68 people. The two, whose identities are not known, boarded the train when it left New Delhi on Sunday and soon began arguing with the conductor, saying they were on the wrong train. They were allowed to jump off when the train slowed down about 15 minutes to 20 minutes before the crude bombs detonated, said Sharad Kumar, a senior police official.
Posted by: Fred || 02/21/2007 00:00 || Comments || Link || E-Mail|| [378 views] Top|| File under:
Iraq
Seven Terrs Killed, 13 Detained In VBIED, Foreign Fighter Raids
BAGHDAD, Iraq - Coalition Forces killed seven terrorists and detained 13 others while performing raids Wednesday targeting al-Qaeda terrorists and those supporting foreign fighters and vehicle-borne improvised explosive device cells. Intelligence reports indicated terrorists involved in foreign fighter facilitation and the manufacturing of VBIEDs were operating in Ramadi, Fallujah and Baqubah.

Coalition Forces in an area northwest of Ramadi targeted a building believed to house terrorists involved with foreign fighter activities. Ground forces were immediately confronted by two armed terrorists who refused to surrender. Ground forces killed the two terrorists.


Insert classic Rantburg "Get yer mitts in da air!" joke here.

Meanwhile, four more terrorists were attempting to flee the area. Coalition Forces observed they were armed with AK-47s, hand grenades and vests containing magazines. After multiple failed attempts to get the terrorists to surrender, Coalition Forces killed the four terrorists.


Multiple attempts? Is there a reason to offer more than once?

Ground forces detained seven suspected terrorists at the site and destroyed the weapons and grenades, preventing further use by terrorists. Also on the scene were 13 women and 26 children. None of them were harmed during the raid.


During the raid south of Baqubah, three individuals fled the scene as Coalition Forces arrived. One individual was detained without incident; however, another individual lunged at ground forces. Ground forces used proper self-defense measures and killed the terrorist. The third individual crossed the river and escaped. While investigating the scene, Coalition Forces discovered AK-47s, magazines, body armor and a suicide vest. They seized all items to prevent future use by terrorists. Coalition Forces targeting terrorists involved with a foreign fighter facilitator network in Fallujah detained four suspected terrorists without incident.

"Foreign terrorist facilitators and terrorists involved in the production of IEDs are killing innocent Iraqis daily and are trying to prevent the peace and stability Iraqi citizens deserve. Coalition Forces will continue to successfully disrupt foreign fighter activities around Iraq," said Lt. Col. Christopher Garver, an MNF-I spokesperson.
Posted by: GolfBravoUSMC || 02/21/2007 13:37 || Comments || Link || E-Mail|| [322 views] Top|| File under:
Baghdad: Suicide bomber hits funeral procession
A suicide bomber struck a funeral in Baghdad on Tuesday, killing at least seven people as militants show increasing defiance to a major security operation in the capital. The attacker, wearing a belt packed with explosives, followed a funeral procession into a tent before detonating the blast in a mostly Shi'ite district of eastern Baghdad, police said. At least 15 people were wounded. In other bloodshed across Baghdad, a car bomb and a suicide attacker killed at least 11 people.
Posted by: Fred || 02/21/2007 00:00 || Comments || Link || E-Mail|| [314 views] Top|| File under:
16 killed in Iraq
Sixteen people were killed and several others injured in various incidents of violence in Iraq on Tuesday. Six people were killed and at least 105 wounded or overcome by fumes when a chlorine gas tanker exploded in the town of Taji, north of Baghdad, security and defence sources said. The explosion occurred after a driver parked his truck in front of the Ahal Al-Bait restaurant, they said. A security source said his service had reports that four such trucks were to be driven to Baghdad from Ramadi in western Iraqi by foreign suicide bombers, and this truck might have been one of them. Separately, two car bombs killed 10 people in southern Baghdad, police said. The first car bomb exploded near a fuel station in the district of Saidiya, killing five people and wounding 11 more, police said. Another car bomb exploded in Doura, south of Baghdad, killing five people and wounding seven at a vegetable market. Security forces foiled another car bomb attack, blowing up a vehicle near a police checkpoint in Doura, police said.
Posted by: Fred || 02/21/2007 00:00 || Comments || Link || E-Mail|| [313 views] Top|| File under:
Blair to announce withdrawal of British troops from Iraq
The number of British troops in Iraq will be almost halved by the end of the year, Tony Blair will announce today.

1,500 of the 7,000 UK servicemen and women in southern Iraq are due to return within two months. A further 1,500 are expected to pull out by Christmas.

The Prime Minister will tell MPs that 1,500 of the 7,000 UK servicemen and women in southern Iraq are due to return within two months. A further 1,500 are expected to pull out by Christmas as responsibility for maintaining order in and around Basra is transferred to Iraqi security forces. Whitehall sources were playing down suggestions that all British troops will be out by the end of 2008. But they added that the withdrawal could be reversed if conditions deteriorate.

Mr Blair's announcement, either during Prime Minister's Questions or in a Commons statement, comes four days after he proclaimed the success of Operation Sinbad in securing Basra, which he said would pave the way for a handover to Iraqi forces. He said: "It is absolutely true, as we have said for months, that as the Iraqis are more capable down in Basra of taking control of their security, we will scale down. But you have to make sure you have sufficient forces in support."



Although Mr Blair said there is no division with the White House on the issue, the move will increase the pressure on President George Bush, who faces deepening hostility among the American public to the war.

The partial British withdrawal comes as the US is bolstering its presence in Iraq by sending 21,000 troopsto back up a drive against insurgents in Baghdad. Although Mr Blair said there is no division with the White House on the issue, the move will increase the pressure on President George Bush, who faces deepening hostility among the American public to the war.

Mr Bush said that Britain's withdrawal was "a sign of success" in Iraq, saying that he was "grateful for the support of the British forces in the past and into the future". He added: "We want to bring our troops home as well. It's the model we want to emulate, to turn over more responsibility to Iraqis and bring our troops home."

It is planned that the 1,500 British troops due to return during April when their tour of duty ends will not be replaced. Another 1,500 will withdraw from the Basra frontline to barracks to prepare for their departure by December. The beginning of the handover was signalled yesterday when the Iraqi Army division in Basra left Coalition command. It is now taking orders from its army headquarters in Baghdad.
Posted by: Fred || 02/21/2007 00:00 || Comments || Link || E-Mail|| [1071 views] Top|| File under:
Israel-Palestine-Jordan
Israeli undercover troops kill Islamic Jihad chief
Israeli undercover troops killed an Islamic Jihad commander in the West Bank town of Jenin on Wednesday, one day after a suicide bombing attempt he allegedly ordered was thwarted in Tel Aviv.

The slain man was identified as Mahmoud Abu Ubayed, 24, commander of Islamic Jihad in areas near Jenin. Witnesses said Abu Ubayed was driving his car near the Yihya Ayyash Square in Jenin when undercover troops in civilian clothing surprised him and sprayed the vehicle with bullets. The square was named for a Hamas bombing mastermind killed in an Israeli-ordered attack in 1996. An Israel Defense Forces combat helicopter was seen in the area at the time, Palestinian witnesses said. "Surveillance showed the targeted man was armed and he was shot in a joint operation conducted by the army, Shin Bet and undercover Border Police," an IDF spokesman said.

Islamic Jihad on Wednesday vowed retaliation Dire Revenge™ for Ubayed's killing. "The Zionist enemy's crimes and killing will not effect our resistance program and God willing today's crime will not pass without revenge and revenge will be soon," the group said.

The planned large-scale attack in the Tel Aviv area was prevented Tuesday when police and security forces arrested an Islamic Jihad militant and his partners at an apartment in Bat Yam. Army Radio said Abu Ubayed dispatched the suspected bomber, a resident of a village near Jenin. Islamic Jihad last carried out a suicide attack in Israel on January 29, when three people were killed in the Red Sea resort of Eilat.

The bomber caught had given Ubayed's name during interrogation, Army Radio reported. The IDF said that Ubayed had supplied the bomber with the explosives. The suspect told police where the explosive device he was supposed to use in the attack was located and the bomb squad found the large device in a garbage can in the center of Rishon Letzion. The would-be bomber, 24, was identified in a statement the organization released to the Palestinian press.

On Tuesday morning, the militant left his village of Jiblun, which borders the Green Line east of Jenin, carrying a bag with a bomb. Close to midday the Shin Bet received a warning that a terrorist attack was in progress. This information triggered an extensive manhunt. The searches succeeded in locating the terrorist in a Bat Yam apartment housing Palestinians without legal permits to be in Israel.

The would-be suicide bomber was questioned by the security forces and a short while later, he led investigators to the center of Rishon Letzion where he had dropped off the bomb in a trash can. Police demolitions experts carried out a controlled explosion of the device after evacuating dozens of nearby buildings.

The militant said he had been ordered to carry out the suicide bombing in southern Tel Aviv. It appears the target was supposed to have been the area of the central bus station. It is still unclear why the militant decided to hide the explosive device he was carrying in Rishon Letzion and then proceed to Bat Yam, and not go directly to the target area.

The three Palestinians living in the Bat Yam apartment were also arrested and the Shin Bet is trying to figure out whether they were in any way involved in the planning of the attack, or whether they thought the would-be bomber was a laborer like them.

A senior security source told Haaretz that the Shin Bet and police activity are worthy of praise and that their resourcefulness has led to the prevention of a major terrorist attack. "There is no doubt that a major disaster was prevented," Major General David Tzur, commander of the Tel Aviv police district said Tuesday.



The slain Islamic Jihad leader's name, "Ubayed", is also given as Abait, Obeid, and al-Jahim in other press accounts.



This article starring:
MAHMUD ABU UBAIED
Islamic Jihad
Major General David Tzur
YIHYA AIYASH
Hamas
Islamic Jihad
Posted by: ryuge || 02/21/2007 06:37 || Comments || Link || E-Mail|| [365 views] Top|| File under:
Israel arrests activists near Rice's hotel room
Israeli police arrested three activists on Monday who managed to reach the floor of a Jerusalem hotel where US Secretary of State Condoleezza Rice was staying, a police spokesman said. Micky Rosenfeld said the three were supporters of former US navy intelligence analyst Jonathan Pollard, who was convicted of spying for Israel. "They shouted 'free Pollard' before being apprehended by body guards," Rosenfeld said. "Police arrested them and they took them away for questioning."
Posted by: Fred || 02/21/2007 00:00 || Comments || Link || E-Mail|| [327 views] Top|| File under:
Southeast Asia
Southern Thai bombs used Malaysian explosive
Thai forensics experts examining a series of bombs that went off in the Muslim far south at the weekend found they contained explosives from neighbouring Malaysia, police investigators said on Wednesday.

Chemical tests on some defused bombs had revealed the explosives to be an emulsion-based blasting compound sold in Malaysia under the name Emulex, a senior bomb squad officer told Reuters. "They were emulsion explosives, mainly used in rock quarries," the police colonel said. They were the same as 90 sticks of Emulex police found in a rubber plantation in Narathiwat province last year, he added.

Another senior police investigator said some of the digital watches used as timers in the weekend bombs had warranty stickers on the back suggesting they came from a Malaysian distributor. The watch models -- two types of Casio -- were not sold in Thailand, he said.

The militants, who have never made their aims public, had started using digital watches as timers as the police and the army became more proficient at jamming or tracing signals from mobile phones used as detonators, he said.
Posted by: ryuge || 02/21/2007 07:42 || Comments || Link || E-Mail|| [310 views] Top|| File under:
Thai bombers bolstered by drugs and amulets
The three men arrested for involvement in Sunday night's southern terror offensive say they took drugs and carried good-luck amulets to boost their courage. The attackers admitted they had received training from the Runda Kumpulan Kecil (RKK), a shadowy group which has ties to extremists in Indonesia.

Lt Gen Viroj Buajaroon, the Fourth Army (southern region) commander, said the three arrested men carried amulets and charms on their bodies. One suspect was found in Thepa district of Songkhla province, while the other two were apprehended in Bacho district of Narathiwat province. They told army officers they took narcotics - apparently marijuana - and cough syrup before the attacks to bolster their courage.


"Shay, Mahmoud! Thish ish really good cough syrup! If feel, like, rilly brave!"

Similar reports from young recruits surfaced after a mass suicide attack on army and police bases by southern extremists in 2004. That series of attacks ended in a massacre of the last 32 survivors at the historic Krue Se mosque.

Lt Gen Viroj said the three arrested men confessed they were involved in the Sunday night attacks which killed eight and wounded more than 60 people, at least four seriously. He did not provide details but said they were in their 20s, had blaimed their recruitment and the Sunday violence to an Islamic militant group, and gave information about others involved.

Despite the arrests and increased security, suspected insurgents carried out more attacks Tuesday, including at least two bombings, and a third, unsuccessful attempt to bomb a Yala 7-Eleven convenience store. No casualties were reported.

The attacks occurred as thousands were celebrating Lunar New Year, and an army spokesman said the insurgents were trying to frighten ethnic Chinese who celebrate the holiday into fleeing the predominantly Muslim region. Three people of Chinese descent were shot and killed that same night. Ethnic Chinese in southern Thailand are mostly Buddhists and Taoists.

Sunday's attacks took place simultaneously in all four southern provinces - Yala, Narathiwat, Pattani and Songkhla. There were 29 bombings within 45 minutes. The bombs weighed 6.5kg (11 pounds) each, and the targets included karaoke lounges, hotels, schools, gasoline stations and power grids.

This article starring:
Lt Gen Viroj Buajaroon
Runda Kumpulan Kecil
Posted by: ryuge || 02/21/2007 05:59 || Comments || Link || E-Mail|| [344 views] Top|| File under:
Insurgents attack convoy of Thai queen's aide
A convoy of Thanpuying Viriya Chawakul, a confidant to Her Majesty the Queen, was attacked by insurgents in Yala province Wednesday afternoon. One police officer, who was riding a motorcycle to lead the convoy, was injured from the shooting while Thanpuying Viriya escaped the bullets because she ducked down.

Insurgents opened fire at the convoy of Thanpuying Viriya at around 4 p.m., after she was returning from distributing goods to soldiers in Bannang Sata district. She is the chairman of a foundation to boost morale of soldiers, police and volunteers in the southern border provinces. The foundation is under her royal patronage.

Police suspected that more than 20 insurgents involved in the shooting. Police and soldiers are hunting down the insurgents. Helicopters are also deployed to help trace the suspects.
Posted by: ryuge || 02/21/2007 05:56 || Comments || Link || E-Mail|| [325 views] Top|| File under:
Three dead in attacks in Thailand's south
Suspected insurgents shot dead three people in Thailand's Muslim-majority south, with the region still reeling from attacks that killed nine earlier this week.

Police say a Muslim teacher, a former deputy village chief, was shot 10 times as he rode his motorcycle in Narathiwat province early on Wednesday. Hours later, a Buddhist woman was shot in Narathiwat, while a Muslim village chief was shot in Songkhla province late Tuesday.

Meanwhile, suspected militants have destroyed a rubber warehouse in the southern region of Yala, destroying stocks worth nearly $US12 million. The warehouse contained around 5,000 tonnes of block rubber and unsmoked rubber sheet. The company will have to stop raw rubber produced by farmers, until the warehouse is rebuilt, which could take up to a year.
Posted by: ryuge || 02/21/2007 05:54 || Comments || Link || E-Mail|| [340 views] Top|| File under:
2 ASG terrorists, one soldier, killed in Sulu clash
Two Abu Sayyaf Group terrorists and an Army soldier were killed following a clash in Sulu province as the military leadership reiterated its determination to wipe out the terrorist group and their Jemaah Islamiyah cohorts.

The latest clash occurred at a remote village of Buansa in Indanan town in Sulu on Monday night, according to Brig. Gen. Reynaldo Mapagu, commander of the First Scout Ranger Regiment, an elite unit of the Army. The soldiers were conducting combat operations in the area at around 10:30 pm. when they caught up with at least 30 Abu Sayyaf men believed to be under Albader Parad who managed to flee during the fire fight. Officials said the troops clash briefly with the terrorists who later withdrew, leaving behind the bodies of their comrades, and are now subject of pursuit operations.

Mapagu said they believe that more terrorists died in the fire fight. "Our troops believe they killed many bandits but they weren't able to recover all the dead bodies under the cover of night. Some may have already been buried by their retreating comrades," the Army official said.

Meanwhile, Armed Forces chief Gen. Hermogenes Esperon Jr. reiterated the military establishment's determination to wipe out the Abu Sayyaf and their JI cohorts – Dulmatin and Omar Patek – in the island province of Sulu. "It is to our interest that all those high value targets in Sulu will be wiped out soonest," said Esperon, referring to the Abu Sayyaf and JI leaders who has masterminded a number of attacks in the country.

Over the weekend, Western Mindanao Command chief Lt. Gen. Eugenio Cedo vowed to get the remaining Abu Sayyaf and JI leaders in Sulu before the May elections. Close to 10,000 soldiers are now deployed in the province to pursue the objective. Commenting on Cedo's pronouncements, Esperon said: "We have not in the first place set a May deadline. We are still going through it but just the same we want to hit the enemy as soon as possible, as fast as we could." (PNA)

This article starring:
ALBADER PARAD
Abu Sayyaf
Brig. Gen. Reynaldo Mapagu
DULMATIN
Jemaah Islamiyah
Gen. Hermogenes Esperon
Lt. Gen. Eugenio Cedo
OMAR PATEK
Jemaah Islamiyah
Abu Sayyaf Group
Jemaah Islamiyah
Posted by: Fred || 02/21/2007 00:00 || Comments || Link || E-Mail|| [321 views] Top|| File under:
Sri Lanka
Two killed as Lankan airforce bombs rebel areas
Sri Lankan air force planes bombed a Tamil Tiger rebel training camp and a gun position in the north on Tuesday, the Defence Ministry said, in the latest violence to hit the country. The Liberation Tigers of Tamil Eelam (LTTE), however, denied any of their military assets were hit in the northern Vavuniya district, and accused the Sri Lankan air force of killing two civilians in the airstrikes. "We have taken two identified targets which were primarily a training camp of the LTTE and the other was a gun position from where they were targeting our troops," military spokesman Brig. Prasad Samarasinghe said. Rebel spokesman Rasiah Ilanthirayan denied the statement. "The so-called training centre that the Sri Lankan state is saying is a civilian area, and until now we have recovered two bodies of civilians," he said by telephone from the rebels' headquarters in Kilinochchi, north of Vavuniya.
Posted by: Fred || 02/21/2007 00:00 || Comments || Link || E-Mail|| [320 views] Top|| File under:
Syria-Lebanon-Iran
U.S. acts against Hezbollah-owned co.
The Treasury Department acted Tuesday to freeze all U.S. assets owned by Jihad al-Bina, a Lebanese construction company it said is owned and operated by Hezbollah. Stuart Levey, the undersecretary for terrorism and financial intelligence, said in a statement that Hezbollah uses the company for its construction needs "as well as to attract popular support through the provision of civilian construction needs."

"We will take action against all facets of this deadly terror group," Hezbollah, he said. In addition to freezing Jihad al-Bina's U.S. assets, the Treasury action prohibits dealings anywhere between American interests and the group. Levey said in his statement that while acting against Hezbollah's construction company, "the U.S. government is also working to ensure that legitimate reconstruction efforts, led by the Lebanese government, succeed."

This article starring:
Stuart Levey
Hezbollah
Jihad al-Bina
Posted by: Fred || 02/21/2007 00:00 || Comments || Link || E-Mail|| [306 views] Top|| File under:
Who's in the News
96
[untagged]
Bookmark
E-Mail Me
The Classics
The O Club
Rantburg Store
The Bloids
The Never-ending Story
Thugburg
Gulf War I
The Way We Were
Bio
Merry-Go-Blog
Hair Through the Ages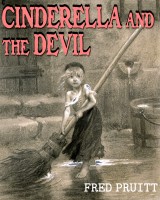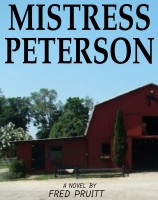 On Sale now!


A multi-volume chronology and reference guide set detailing three years of the Mexican Drug War between 2010 and 2012.

Rantburg.com and borderlandbeat.com correspondent and author Chris Covert presents his first non-fiction work detailing the drug and gang related violence in Mexico.

Chris gives us Mexican press dispatches of drug and gang war violence over three years, presented in a multi volume set intended to chronicle the death, violence and mayhem which has dominated Mexico for six years.
Click here for more information


Meet the Mods
In no particular order...


Steve White
Seafarious
Pappy
lotp
Scooter McGruder
john frum
tu3031
badanov
sherry
ryuge
GolfBravoUSMC
Bright Pebbles
trailing wife
Gloria
Fred
Besoeker
Glenmore
Frank G
3dc
Skidmark
Alaska Paul



Better than the average link...



Rantburg was assembled from recycled algorithms in the United States of America. No trees were destroyed in the production of this weblog. We did hurt some, though. Sorry.
3.230.154.129