Afghanistan
al-Jizz: Taliban Recruiting Hundreds of Suicide Bombers for Major Spring Offensive
Reporter: "The fighters of the Afghan Taliban movement are in a real race against time. The spring offensive - for which the movement is preparing by means of training, surveillance, and reconnaissance, and with which the NATO forces threatened [the Taliban] - is imminent, according to the movement's leaders. This is a diligent movement, which operates at night more than by day, away from any surveillance or reconnaissance. The movement's leaders said that the attack would include all of Afghanistan, but that it would focus on the south, in order to take control of entire cities."

Mullah Dadallah (translated into Arabic):
"There are 6,000 Taliban mujahideen ready to fight in the spring campaign, and the number will rise to 10,000. The greater the number of Jewish and Christian forces fighting us, the more this will encourage the people to join us."
Reporter: "The Taliban says it has obtained a new anti-aircraft weapon, but it did not go into details. As proof, it presented Al-Jazeera with footage showing what they say is a U.S. military helicopter burning after being downed, in Kandahar about two months ago."

[...]

Reporter: "In a noteworthy development, the Afghan Taliban movement presented what it called its 'new weapon,' which will confront NATO's lethal weapons. This is the weapon of suicide operations. Taliban military commander [Mullah] Dadallah used this gathering to recruit over 500 suicide bombers for the coming spring campaign, which he promised would be bloody. He stressed that the Taliban is capable of multiplying their numbers."

Mullah Dadallah (translated into Arabic):
"Praise be to Allah, who gave us this great power of self-sacrifice, among Arabs and non-Arabs. Our preparations for the war in the field of self-sacrifice activities are not enough by themselves. These operations are not sufficient to defeat them. The weapon of devotion is still the most important. In addition, we must remember our martyrs and their blood, which they sacrificed for a greater cause."
Reporter: "One of the suicide bombers summed up for Al-Jazeera the reasons for carrying out this act.

"One of them proudly told us that Afghanistan is the graveyard of the empires - from the Mongols and the British to the Russians - and that now, NATO's turn has come."

He denied that poverty or depression, or any other of the reasons given by commentators, had led to his decision."

Suicide bomber (translated into Arabic):
"I understand what a self-sacrifice operation means. I am an educated student from a well-off family. I have no mental problems or anything like that. I could complete my studies and become a doctor."
Reporter: "The suicide operations that the movement is preparing for include the use of car bombs and motorcycle bombs, as well as the explosive belts worn by suicide bombers. All the movement's leaders and fighters whom we met emphasized that this year will be the decisive one in favor of the Taliban. One of them proudly told us that Afghanistan is the graveyard of the empires - from the Mongols and the British to the Russians - and that now, NATO's turn has come."

This article starring:
MULLAH DADALLAH
Taliban
Posted by: Anonymoose || 02/23/2007 08:26 || Comments || Link || E-Mail|| [483 views] Top|| File under:
Air Power Summary for February 21st
SOUTHWEST ASIA — In Afghanistan yesterday, U.S. Air Force F-15Es provided close air support for International Security Assistance Force personnel receiving sniper fire near Now Zad. The Joint Terminal Attack Controller gave coordinates to a compound where the sniper fire originated and an F-15Es dropped a Guided Bomb Unit-39 small diameter bomb. JTAC called the hit successful and reported sniper fire had stopped.


The U.S. Air Force F-15Es were then assigned to provide close air support for ISAF troops receiving mortar and small arms fire near Now Zad. An F-15E dropped a GBU-12 successfully on enemy position. JTAC reported the mortar fire had stopped. The F-15Es remained in the area to search for a ridgeline for mortar firing positions and movement of enemy personnel.

A U.S. Air Force B-1B was assigned to locate and destroy an enemy firing position in a cave complex near Now Zad. The B1-B pilot recommended dropping a GBU-31, however, the ground commander relayed through the JTAC that the cave was no longer a valid target because enemy insurgents had moved on.

Royal Air Force GR-7s provided air support for ISAF troops receiving mortar fire near Now Zad. A GR-7 released an Enhanced Pave Way II laser-guided bomb on the enemy mortar position. The JTAC reported a direct hit.


Dangerous place, Now Zad.


The B-1B was then assigned to provide a show of force for ISAF troops engaged in enemy contact near Deh Rawod. The JTAC reported the show of force as successful.


More at link, including several "Show of Force" operations, which were sucessful.
Posted by: Bobby || 02/23/2007 06:11 || Comments || Link || E-Mail|| [277 views] Top|| File under:
Africa Horn
Mogadishu airport mortared
(SomaliNet) Mortars have slammed into the main Mogadishu airport in Somalia capital on Thursday but caused no casualty – interim government and Ethiopian forces are based at the airport. Unidentified gunmen presumably supporters of the ousted Islamic Courts Union have fired three mortar shells into airport; one of the rounds hit the runway. No group has claimed the responsibility of the latest attack. Mohamed Ahmed Siad, the director of the airport told the local media that the attack caused no casualty. "One of the mortar shells hit the airfield causing a little damage on the runway," he said. Two airplanes of African Airways and Air Djibouti were at the airport at the time of the attack, while one of the planes was taking off.

This article starring:
Mohamed Ahmed Siad, the director of the airport
Posted by: Fred || 02/23/2007 00:00 || Comments || Link || E-Mail|| [280 views] Top|| File under:
Clan fighting kills 14 Somalis in Ethiopia
(SomaliNet) A fierce battle has erupted in eastern Ethiopia between two Somali clans killing at least 14 people and wounded 18 others, reports say on Thursday. Militias loyal to Hawadle and Jajele clans of Hawiye tribe have fought in Bar-Madow and Laba-Bar environs of Zone Five region in Ethiopia, which borders Somalia. Both clans share land of grazing and water in settlements of Somalia and Ethiopia.

The wounded have been taken to hospital in Guri-El of Galgadud region. The fighting continued till tonight while rivals who are both rural people engage face-to-face battle and are getting reinforcements.

Despite the war is intensifying, there are efforts by intellectuals and elders of both rival sides led by the deputy chairperson of the Hiran region Abdirahman Burundi in a bid to ease the tension and stop the war. The cause of the fighting was based on pastoral land. The two rival clans had history of land conflict and lately fought handful of times in Jawil village near Belwedweine, the provincial capital of Hiran.
Posted by: Fred || 02/23/2007 00:00 || Comments || Link || E-Mail|| [267 views] Top|| File under:
Africa North
Egypt nabs suspected terrorist
Egyptian security forces arrested one of the two suspected Palestinian terrorists believed to be plotting suicide attacks on tourist sites in Sinai, Al-Arabiya television network reported on Thursday evening. Israel Radio said that the report was yet to be confirmed. Earlier Thursday, the Counter-Terrorism Bureau urged Israeli citizens in Sinai to return to Israel immediately and advised Israelis against planning vacations there in the near future.

Hundreds of state-security forces and military intelligence personnel launched a search Thursday morning in Egypt's northern Sinai Peninsula looking for the two Palestinians. The search began a day after 23 Palestinians and Egyptians were arrested and confessed to plotting a series of attacks against tourists, mainly Israelis in southern Sinai resorts. Among those arrested was a young Palestinian, wearing an explosives belt, who had entered Egypt illegally at Rafah through an underground tunnel from the Gaza Strip.

The state security forces and intelligence personnel were deployed to Rafah, El-Arish and several other northern Sinai towns in search of two additional Palestinians, believed to be suicide bombers, according to a state security official speaking on condition of anonymity, because of the sensitivity of the issue.

Another intelligence official, also speaking on condition of anonymity, said that the two were carrying belts of explosives and that they are plotting an attack in the southern Sinai. The two were believed to have rented cars to head south, the intelligence official added.
Posted by: Fred || 02/23/2007 00:00 || Comments || Link || E-Mail|| [314 views] Top|| File under:
Arabia
21 rebels killed in Yemen clashes
Six security forces and 21 rebels were killed in new clashes with followers of a Shiite rebel leader in Yemen, a security official said. Clashes broke out anew between the troops and the followers of Abdel-Malek al-Hawthi in Saada, about 180 kilometres north of the Yemeni capital.

The fighting first erupted last week, with more than 100 people killed since. The official, who spoke on condition of anonymity because he was not authorised to talk to the media, said that 21 other members of the troops were also wounded in the latest fighting. Meanwhile, tribal and local leaders in Saada said that four civilians were killed after a rocket fell on their house last night. The reports could not be independently confirmed.

This article starring:
ABDEL MALEK AL HAWTHI
Faithful Youth
Posted by: Fred || 02/23/2007 00:00 || Comments || Link || E-Mail|| [289 views] Top|| File under:
Europe
Terror suspect 'will be tortured' if deported
A terror suspect who says he could be tortured if sent back to Jordan is embarking on a last-ditch attempt to stay in Sweden. Hassan Assad is expecting Sweden's supreme court to decide on his deportation within a month. Meanwhile he has become a cause celebre for liberal and left-wing politicians and human rights organizations.


Seeing as Mumia doesn't quite have the same cachet any more ...

Assad is accused by the Swedish security police, Säpo, of working undercover for terrorist organizations and funding terrorist activities. In an interview with The Local, he denied the charges, explaining that he has been providing aid for the welfare of Palestinians. According to the Red Cross, if Assad goes back to Jordan, his country of citizenship, he is likely to be tortured in police interrogation. This, they say, would make his deportation a breach of local and international human rights laws.


He came to Sweden but instead of learning Swedish, enjoying hockey and eating lutefisk he decided to wage holy war. Now he learns even for the tolerant Swedes, he's gone too far and they're going to ship his butt back from where he came. Said original home turns out to be a relative shithole, especially if the government doesn't like you much. You think Hassan ever considered any of this when he got off the boat in Malmö?

Despite these protests, the deportation has been given the green light by the Swedish Migration Minister, Tobias Billström, who said he had enough evidence to accuse Assad of terrorism. Amnesty International denounced the decision as a contravention of UN and international human rights laws. Bengt Westerberg, head of the Swedish Red Thingy Cross and a former Liberal Party leader, said that all Assad has been accused of is 'helping Palestinian refugees living in dire conditions.'
A Jordanian of Palestinian origin, Assad said he has been an activist for the 'Palestinian cause,' working with Palestinian solidarity groups registered in Sweden. According to him, these groups have been arranging festivities for Palestinians in Sweden, and sending financial aid to improve the standards of living for Palestinians in the Middle East. Assad is directly linked to an organization called Sanabel Al Aqsa, which arranged for Palestinians in Sweden to meet with Atef Uddwan, the Palestinan Minister for refugees, in Malmö. Sanabel Al Aqsa is registered as a terrorist organization in the United States.

Assad said that following the meeting Säpo arrested a Swedish member of the organization, named Khaled, but released him after three days, as "they found nothing against him." Later, they offered Hassan a sum of money "in exchange for my undercover service." He said they told him that they would ask him to travel to different destinations and to report on the activities of different groups. "I told them, if I see a threat to Sweden's security I would naturally let them know about it immediately." He added that he refused to cooperate for ideological reasons.


Did he let them know that immediately as well?



This article starring:
Hassan Assad
Sanabel Al Aqsa
Posted by: Fred || 02/23/2007 00:00 || Comments || Link || E-Mail|| [394 views] Top|| File under:
India-Pakistan
Female Pakistani Minister Shot Dead for Refusing to Wear Veil
Fox News is behind the curve on this story, followed at a distance by the rest of the press...

A Pakistani minister and woman's activist was shot dead Tuesday by an Islamic extremist for refusing to wear the veil

...[actually for the crime of being in authority].



Usman

[ minister for social welfare ],

35, was wearing the shalwar kameez worn by many professional women in Pakistan, but did not cover her head.

The attack happened in Gujranwala, 120 miles southeast of Islamabad,

...The gunman, Mohammad Sarwar, was overpowered by the minister's driver and arrested by police. A stone mason in his mid 40s, he is not thought to belong to any radical group but is known for his fanaticism. He was previously held in 2002 in connection with the killing and mutilation of four prostitutes, but was never convicted due to lack of evidence.

Sarwar appeared relaxed and calm when he told a television channel that he had carried out God's order to kill women who sinned. "I have no regrets. I just obeyed Allah's commandment," he said, adding that Islam did not allow women to hold positions of leadership. "I will kill all those women who do not follow the right path, if I am freed again," he said.



The body of the article makes it clear the principal reason for the shooting of the woman was that the killer thought women should not be in a position of authority; the lack of a veil was a secondary issue. Also the shalwar kameez is basically a type of pants-suit. The minister was wearing a dupatta on her head which could be called a 'woman's turban' in that it hides the hair but has no bulk. The incident was Feb 21 but other than Fox (which garbled the main issue) no one covered it and the lefties human rights orgs pretty much ignored it





Nobody but Rantburg. We've been following it from the first. Two other articles up today.
Posted by: mhw || 02/23/2007 10:37 || Comments || Link || E-Mail|| [381 views] Top|| File under:
Investigators probing 'serial killer's' links to extremist groups
Investigators are probing whether a "serial killer" cleric who assassinated a female minister this week — having previously confessed to four other murders — had links to Islamist groups. In a case that shocked Pakistan, extremist Mohammad Sarwar shot Punjab social welfare minister Zill-e-Huma Usman in the head at a public meeting in central Gujranwala city on Tuesday. Police have said that Sarwar objected to the involvement of women in politics and disapproved of the clothes worn by Ms Usman. "I killed her out of conviction that she was leading an un-Islamic life and spreading an evil influence on other women," he told interrogators, according to a police source.

Sarwar was finally arrested in early 2003 on the basis of information from local religious leaders and witness reports that a cleric was spotted near the scene of the killings. He said Sarwar's usual method of attack was to fire two or three bullets just above the crotch of his victims. He confessed to the murders and provided details.

Yet the case collapsed during the trial. Police said the victims' families took compensation money raised by religious leaders instead of testifying. A rickshaw driver who used to drive the prostitutes around initially told police he saw Sarwar shooting one of the women but backed downunder pressure from local clergy."



Police say that in 2003 Sarwar had escaped justice despite publicly admitting that he had killed four prostitutes and injured another four as they waited by roadsides for clients. "He is a serial killer," said Saud Aziz, the police chief of Gujranwala at the time of the earlier shootings.

Punjab Law Minister Raja Basharat hit out at the Pakistani justice system, saying "fanatic" Sarwar was still on the streets mainly due to "defective police investigation and poor quality of the prosecution". "We are investigating and there is a possibility that he may have support from some religious group," he said, without elaborating or naming the organisation.

Pakistan has dozens of militant outfits, most of which have been banned by President Pervez Musharraf. The prostitute murders — three in conservative Gujranwala and one in the eastern city of Lahore between September 2002 and January 2003 - puzzled police and caused a public outcry. Former police inspector Mohammad Naveed finally arrested Sarwar in early 2003 on the basis of information from local religious leaders and witness reports that a cleric was spotted near the scene of the killings. He said Sarwar's usual method of attack was to fire two or three bullets just above the crotch of his victims. One woman who survived was paralysed. "In no time after his arrest (in 2003) he confessed to the murders and provided all the details," Naveed said. "He was produced before the media and he made a confessional statement."

Yet the case collapsed during the trial. Police said the victims' families took compensation money raised by religious leaders instead of testifying because of the shame of their daughters' "immoral" profession. A rickshaw driver who used to drive the prostitutes around initially told police he saw Sarwar shooting one of the women, "but backed down, apparently under pressure from local clergy in Gujranwala who supported Sarwar".

Eventually Sarwar — a father of nine who had been educated at a madrassa in Gujranwala and later taught local children the holy Quran — withdrew his confession. His lawyer, Liaqat Sindhu, said he "knew that Sarwar was guilty of the killings" but that he was acquitted because there was no firm evidence and the case was mishandled.

Psychiatric tests on Sarwar in 2003 showed that he was "not deranged". He said he killed the girls after he got divine revelations.

Psychiatric tests on Sarwar in 2003 showed that he was "not deranged", said Saud Aziz, who is now police chief of Rawalpindi, near Islamabad. "He said he killed the girls after he got divine revelations," he said.

Four years later, the murder of Zill-e-Huma Usman shows how extremism has corrupted Pakistani society, said Iqbal Haider, secretary general of the independent Human Rights Commission of Pakistan (HRCP). "There is no writ of the government, which results in barbaric tragedies like this," said Haider, a former law minister under Benazir Bhutto, the country's first female prime minister. "Our prosecution and our administration is shamelessly incompetent, corrupt and religiously biased."

This article starring:
His lawyer, Liaqat Sindhu
Human Rights Commission of Pakistan
Iqbal Haider
Mohammad Naveed
Mohammad Sarwar
Punjab Law Minister Raja Basharat
Saud Aziz
Saud Aziz, the police chief of Gujranwala
Zill-e-Huma Usman
Posted by: Fred || 02/23/2007 00:00 || Comments || Link || E-Mail|| [275 views] Top|| File under:
Quetta police seize explosives
Quetta police seized 8 kilogrammes of explosive material, a detonator and a remote-controlled bomb from the Hazar Gangi area on Thursday, but no arrests were made. Police received a tip off that unknown men planning a terrorist attack had hidden a large quantity of ammunition and explosive material in a drainpipe in the Hazar Gangi area. Following this, police carried out a raid and seized 8 kilogrammes of explosive material, a detonator and a remote-controlled bomb. Security for all key buildings has now been tightened, and policemen in plainclothes have been deployed to sensitive areas.
Posted by: Fred || 02/23/2007 00:00 || Comments || Link || E-Mail|| [275 views] Top|| File under:
Two trains delayed due to bomb scare
An anonymous letter and telephone calls about bomb threats delayed two important trains in Haryana and Maharashtra and led to search of a station in Gujarat and a hospital in Haryana on Thursday. The Mumbai-Pune Deccan Queen Express was halted at Kalyan railway station in Thane district for over an hour after an anonymous caller claimed a bomb had been planted on it, but a search by police revealed it was a hoax.

Another bomb scare delayed Amritsar-Mumbai Dadar Express by more than 45 minutes at Panipat station in Haryana in the evening and after a search it turned out to be a hoax. A letter claiming that a bomb had been placed inside the bathroom of Karnal Civil Hospital prompted Haryana Police to search the hospital thoroughly but nothing was found. The letter was recovered from hospital's dustbin and its writer said that he wanted to place the bomb in Dadar Express but as he could not do it, he kept it in the bathroom of the hospital.

Authorities searched Surat railway station after an anonymous call said that a bomb was being planted at the station. It, however, turned out to be hoax as no explosive was found.
Posted by: Fred || 02/23/2007 00:00 || Comments || Link || E-Mail|| [313 views] Top|| File under:
Iraq
American armada prepares to take on Iran
# Israel seeks all clear for Iran air strike
# In pictures: On board the USS Eisenhower
# Audio: Damien McElroy on the deck of the US flagship

It is four and a half acres of US power in the middle of the Arabian Sea but the influence of USS Dwight D Eisenhower stretches hundreds of miles.

The aircraft carrier, backed by its sister vessel, a handful of destroyers and a shoal of support ships, has placed a ring of steel around an increasingly unstable region.

While the Eisenhower is ostensibly assisting US operations in Afghanistan and Iraq, it is increasingly occupied by the looming threat of Iran.

Recent tensions between the US and Iran over Teheran's meddling in Iraq and attempts to build a nuclear bomb have raised the prospect of its third regional war in a decade.

The addition of a second aircraft carrier to its strike groups has fuelled the belief that the US is gearing up for a fight with Iran. Not since the Iraq war in 2003 has America amassed so much fire power around the Persian Gulf.

As flagship of the Fifth Fleet, the Eisenhower welcomed the arrival of the second Nimitz-class nuclear-powered aircraft carrier, the USS John C Stennis, and its accompanying destroyers on Tuesday.

Captain Dan Cloyd, the Eisenhower's commanding officer, compared the situation with the international tension of the Cold War.

"There was a time when we had two aircraft carriers in the Mediterranean," he told The Daily Telegraph. "The world changes and we adapt."

The quietly spoken Capt Cloyd embraced the suggestion that the dual deployment is at the forefront of efforts to stop Iran getting a nuclear bomb, pointing out that his maritime assets have been tasked to quash any challenge to global security.

"Our presence here is an affirmation of our resolve to engage with the nations of the region either where we share common goals or where we face challenges."

The Eisenhower has more than 5,000 people on board and its range of missions is virtually limitless.

As it patrols the shipping lanes of the Strait of Hormuz, the Eisenhower ensures the safe passage of oil tankers. It also prevents the trading routes being used to transport materials that would help rogue nations build a nuclear weapon.

Capt Cloyd said: "Our maritime security mission is about denying the use of the seas to any potential spread of weapons of mass destruction."

Iran's belligerent posture has increased the challenges facing the Eisenhower since it was deployed to the Middle East last October. Vice Admiral Patrick Walsh, the commander of the Fifth Fleet, issued a stark warning that Iran risks triggering an "accidental war" during aggressive military manoeuvres.

During the Great Prophet 2 missile test in November, the Islamic Republic fired a Shabab missile into the six-mile corridor of shipping lanes in the Strait of Hormuz. In such a constricted corridor, the results could have been disastrous.

With Teheran's real strategic intentions unclear, the US takes the threats made very seriously. "They threaten to use oil as a weapon. They threaten to close the Straits of Hormuz," Adml Walsh said. "It is the combination of the rhetoric, the tone, and the aggressive exercises in very constrained waters that gives us concern."

US commanders ascribe the increase in instability to increasingly deliberate aggressive actions by Teheran. For that reason the deployment of the carriers is designed to intensify pressure on Iran to step back from the brink.


Great picture of a crewman mask.
Posted by: Anonymoose || 02/23/2007 20:41 || Comments || Link || E-Mail|| [394 views] Top|| File under:
AP: Nearly 800 Iraq contractors (out of 120,000) killed
In a largely invisible cost of the war in Iraq, nearly 800 civilians working under contract to the Pentagon have been killed and more than 3,300 hurt doing jobs normally handled by the U.S. military, according to figures gathered by The Associated Press.

Exactly how many of these employees doing the Pentagon's work are Americans is uncertain. But the casualty figures make it clear that the Defense Department's count of more than 3,100 U.S. military dead does not tell the whole story.

"It's another unseen expense of the war," said Thomas Houle, a retired Air Force reservist whose brother-in-law died while driving a truck in Iraq. "It's almost disrespectful that it doesn't get the kind of publicity or respect that a soldier would."

Employees of defense contractors such as Halliburton, Blackwater and Wackenhut cook meals, do laundry, repair infrastruture, translate documents, analyze intelligence, guard prisoners, protect military convoys, deliver water in the heavily fortified Green Zone and stand sentry at buildings — often highly dangerous duties almost identical to those performed by many U.S. troops.

The U.S. has outsourced so many war and reconstruction duties that there are almost as many contractors (120,000) as U.S. troops (135,000) in the war zone.

The insurgents in Iraq make little if any distinction between the contractors and U.S. troops.

In January, four contractors for Blackwater were killed when their helicopter was downed by gunfire in Baghdad. In 2004, two Americans and a British engineer were kidnapped and decapitated. That same year, a mob of insurgents ambushed a supply convoy escorted by contractors, burning and mutilating the guards' bodies and stringing up two of them from a bridge.

But when contractors are killed or wounded, the casualties are off the books, in a sense.

While the Defense Department issues a press release whenever a soldier or Marine dies, the AP had to file a Freedom of Information Act request to obtain figures on pre-2006 civilian deaths and injuries from the Labor Department, which tracks workers' compensation claims.

By the end of 2006, the Labor Department had quietly recorded 769 deaths and 3,367 injuries serious enough to require four or more days off the job.

Questions about the casualties and the U.S. government's extensive use of contractors were referred by the Pentagon to U.S. Embassy spokesman Lou Fintor in Baghdad, who did not return repeated calls or e-mails as recently as Friday.

Although contractors were widely used in Vietnam for support and reconstruction tasks, they have never before represented such a large portion of the U.S. presence in a war zone or accounted for so many security and military-like jobs, experts say.

Some of the workers are former U.S. military personnel. Some are foreigners. The companies and the U.S. government say they do not keep track of how many are Americans.

The contractors are paid handsomely for the risks they take, with some making $100,000 or more per year, mostly tax-free — at least six times more than a new Army private, a rank likely to be driving a truck or doing some other unskilled work.

The difference in pay can create ill will between the contractors and U.S. troops.

"When they are side-by-side doing the same job, there is some resentment," said Rick Saccone, who worked as an intelligence contractor in Baghdad for a year.

If the contractor deaths were added to the Pentagon's count of U.S. military casualties, the number of war dead would climb about 25 percent, from about 3,000 as of the end of 2006 to nearly 3,800.

If the contractors injured badly enough to be off the job for at least four days were added to the nearly 14,000 U.S. troops requiring medical air transport because of injuries, the injury total would rise by about the same percentage.

Early in the war, most of the casualties on the coalition side were military. But with the fall of Saddam Hussein, contractors flowed in behind the troops, and the number of deaths among the contract workers has been increasing each year.

Contractor deaths are less costly politically, said Deborah Avant, a political science professor at George Washington University.

"Every time there's a new thing that the U.S. government wants the military to do and there's not enough military to do it, contractors are hired," she said. "When we see the 3,000 service member deaths, there's probably an additional 1,000 deaths we don't see."

Houle's brother-in-law, Hector C. Patino, was driving a truck for a Halliburton subsidiary in the Green Zone when he was killed by friendly fire at an Australian checkpoint.

Patino, who served two tours in Vietnam, thought he was safe, said his mother, 82-year-old Flora Patino.

"I said, `Hector, you're playing with fire,'" she recalled.
Posted by: Anonymoose || 02/23/2007 15:00 || Comments || Link || E-Mail|| [386 views] Top|| File under:
Dupe entry: Shiites say U.S. arrested leader's son
U.S. troops arrested the son of Iraq's top Shiite politician Friday as he returned to the country from Iran, Shiite officials said.

Amar al-Hakim, son of political leader Abdul-Aziz al-Hakim, was taken into custody at a crossing point and was transferred to a U.S. facility in Kut, according to the elder al-Hakim's secretary, Jamal al-Sagheer.

Abdul-Aziz al-Hakim is leader of the Supreme Council for the Islamic Revolution in Iraq, the country's largest Shiite party with longtime ties to Iran. He met with President Bush at the White House in December, and his party is part of the Shiite alliance that includes Prime Minister Nouri al-Maliki.

U.S. authorities have complained about Iranian weapons sales and financial aid to major Shiite parties in Iraq, especially the Mahdi Army of radical cleric Muqtada al-Sadr.

Security guards accompanying the younger al-Hakim were also detained at the Zirbatyah crossing point , al-Sagheer said.

U.S. spokesman Lt. Col. Christopher Garver said he was looking into the report.


Posted by: Frank G || 02/23/2007 11:20 || Comments || Link || E-Mail|| [276 views] Top|| File under:
A Most Wanted Al-Qaeda in Iraq Leader Captured
"Working under the guise of a businessman, he has been shuttling between Syria and the United Arab Emirates to collect funds for the terrorists in Iraq."
A suspected Al Qaeda linked insurgent leader accused of financing attacks and recruiting fighters was captured in southern Iraq, Iraqi police said Friday. Issa Abdul-Razzaq Ahmed, who was detained during a raid Thursday on a house in central Basra, has been traveling to neighboring countries to collect funds for militant operations in Iraq, provincial police commander Gen. Mohammed al-Moussawi said. He also said the suspect, a 22-year-old Sunni, was on the Interior Ministry's most-wanted list and was accused of being a major figure in recruiting fighters. Police also found lists with the names of other wanted militants, maps and propaganda CDs. "Working under the guise of a businessman, he has been shuttling between Syria and the United Arab Emirates to collect funds for the terrorists in Iraq," Moussawi said.

This article starring:
Gen. Mohammed al-Moussawi
ISA ABDUL RAZZAQ AHMED
al-Qaeda in Iraq
Posted by: Gromogum Elmereter5708 || 02/23/2007 09:34 || Comments || Link || E-Mail|| [280 views] Top|| File under:
Five Sadr militia members arrested in Baghdad
(KUNA) -- Five members of the Sadr militia were captured in two different locations in Baghdad as part of Iraqi military operations in the capital, the US army said in a statement on Thursday.

The statement said a special Iraqi forces, supported by Multi-National Force (MNF) consultants, raided Al-Karada area and arrested on Wednesday two people from the Mahdi militia. The force also raided an undisclosed location and arrested three other militants specialized in working with explosives, the statement added. According to the statement the arrested were in responsible for sectarian violence, kidnapping, torture, and civilian killings in Baghdad. Eastern and southern Baghdad has witnessed a drop in violence since the start of new Iraqi security plan on February 14.
Posted by: Fred || 02/23/2007 00:00 || Comments || Link || E-Mail|| [293 views] Top|| File under:
Four people killed, six others wounded in Tel Afar
(KUNA) -- Four people were killed, including a policeman, and six others were wounded on Thursday in a blast in two homes in Tel Afar district north of Iraq. Mosul police sources told KUNA that two homes blew up during police inspection, killing four and wounding six others. On the other hand, Kirkuk police sources said that city patrols found five corpses with gunfire wounds and torture signs in an area between west and south west of the city.
Posted by: Fred || 02/23/2007 00:00 || Comments || Link || E-Mail|| [289 views] Top|| File under:
US says 12 militants killed in Iraq gunfight
RAMADI, Iraq - US forces killed at least 12 insurgents and wounded three others in a six-hour gunbattle in Ramadi involving heavy machineguns, rocket-propelled grenades and air strikes, the US military said on Thursday. Residents in Ramadi said three buildings were destroyed in the clashes. A civil defence official and an ambulance driver, both of whom declined to be identified, said as many as 26 people were killed, including some women and children.

A Reuters photographer saw the bodies of an infant and a young boy who had been pulled from the rubble of one of the demolished buildings. At least one other body, which appeared to be that of an adult, was wrapped in a blanket.


I'm sure the Roooters photog has a fauxtograph of the scene.

"We have no reports of civilian casualties and there were no coalition casualties," said Lieutenant Shawn Mercer, a spokesman for US Marines operating in western Iraq. "The firefight lasted approximately six hours, and resulted in at least 12 AIF (anti-Iraqi forces) killed and three wounded."

He said the battle started on Wednesday evening when gunmen attacked US forces in the east of Ramadi, the capital of restive Anbar province and a volatile Sunni insurgent stronghold that US forces have always battled to control. "The scale of the fight eventually led to coalition forces using precision-guided munitions (air strikes) and causing damage to a number of structures," Mercer said in an email response to questions.
Posted by: Steve White || 02/23/2007 00:00 || Comments || Link || E-Mail|| [676 views] Top|| File under:
U.S. Troops Bust Poison Gas Factory
U.S. troops raided a car bomb factory west of Baghdad with five buildings full of propane tanks and ordinary chemicals the military believes were to be used in bombs, a spokesman said Thursday, a day after insurgents blew up a truck carrying chlorine gas canisters. Maj. Gen. William Caldwell said the chlorine attack Wednesday — the second such "dirty" chemical attack in two days — signaled a change in insurgent tactics, and the military was fighting back with targeted raids. "What we are seeing is a change in the tactics, but their strategy has not changed. And that's to create high-profile attacks to instill fear and division amongst the Iraqi people," he told CNN. "It's a real crude attempt to raise the terror level by taking and mixing ordinary chemicals with explosive devices, trying to instill that fear within the Iraqi people."

But he suggested the strategy was backfiring by turning public opinion against the insurgents, saying the number of tips provided by Iraqis had doubled in the last six months.

One of those tips led U.S. troops to a five separate buildings near Fallujah, where they found the munitions containing chemicals, three vehicle bombs being assembled, including a truck bomb, about 65 propane tanks and "all kinds of ordinary chemicals," Caldwell said. He added that he believed the insurgents were going to try to mix the chemicals with explosives.

The pickup truck carrying chlorine gas cylinders was blown up Wednesday, killing at least five people and sending more than 55 to hospitals gasping for breath and rubbing stinging eyes. On Tuesday, a bomb planted on a chlorine tanker left more than 150 villagers stricken north of the capital. More than 60 were still under medical care on Wednesday. Chlorine causes respiratory trouble and skin irritation in low levels and possible death with heavy exposure.

Brig. Gen. Qassim Moussawi, an Iraqi military spokesman, said the investigation into the attack was still under way. "But what is obvious to us that the terrorists are adopting new tactics to cause panic and as many casualties as they can among civilians. But our plans also are always changeable and flexible to face the enemy's new tactics."
Posted by: Fred || 02/23/2007 00:00 || Comments || Link || E-Mail|| [305 views] Top|| File under:
At least 2 captured in helicopters downing probe
The U.S. military has captured at least two suspects in the recent spate of helicopter downings in Iraq, the No. 2 American commander there said Thursday.

Army Lt. Gen. Ray Odierno also said the military has noted similarities in some of the eight helicopter incidents in the past month in which aircraft were either shot down or landed under fire. A few of them might have been ambushed, he said. Odierno declined to say what other similarities there might have been in tactics and techniques used, but said officials are studying them closely to try to better protect the aircraft and capture militants from the cells involved, which he said he believes are "al-Qaida-associated cells."

Odierno said he doesn't think the spate of downings - and two incidents of chlorine bombs this week - signal a more capable insurgency. "What they're trying to do is ... adapt in such ways where they can continue to create instability," Odierno told Pentagon reporters in a video conference from Baghdad.

Odierno said that in two or three of the helicopter cases it appeared "there were probably some sort of ambush sites that were set up by some of our foes." Odierno said that one man, detained about a week ago, "has admitted that he was involved in one of" the downings and that the military is investigating. "And we've done a couple operations over the last few nights, and I think we've also gone into another part of the cell (that) might have shot down another aircraft," he said. "I'm not going to comment anymore on the two people we captured because ... we're still working those issues."

It was unclear whether he was referring to the two captured altogether or two in the most recent operations. Defense Department officials said they couldn't immediately clarify the numbers.
Posted by: Frank G || 02/23/2007 00:00 || Comments || Link || E-Mail|| [303 views] Top|| File under:
Israel-Palestine-Jordan
Zionist jeep caught in the trucefire
The Palestinian Islamic Jihad movement on Thursday claimed responsibility for a detonation in Central Gaza Strip in which an Israeli military jeep was directly hit and caught fire. In a statement circulated here today, the movement's military wing code-named Al Quds Brigades were able of detonating an explosive device in an Israeli jeep east of the Magazi refugee camp in central Gaza Strip. The blast is in response to the ongoing attacks of the Israeli forces against the Palestinian people, the movement said, vowing to continue the holy war against the occupation.
Posted by: Seafarious || 02/23/2007 00:00 || Comments || Link || E-Mail|| [382 views] Top|| File under:
Southeast Asia
Support for Thai terrorists 'now at 10,000'
Defense minister warns that Bangkok's security is threatened

Insurgents in the deep South can draw on the support of an estimated 10,000 young people they have moulded into a "united front", and could threaten the security of Bangkok, Defence Minister Boonrawd Somtas said yesterday. Gen Boonrawd said insurgents previously could count on less than 100 people and he attributed the dramatic increase to long-term neglect of the region.

The defence minister was fielding questions at the National Legislative Assembly (NLA) about the bombings in the deep South on Feb 18. He affirmed that students from the South were free to move to Bangkok, and that intelligence units were watching suspected militants believed to have entered the capital. He admitted the authorities in the South still could not bridge the gap between locals and the state, despite considerable resources, including 10,000 soldiers, 10,000 policemen, and another 17,000 people the Southern Border Provinces Administrative Centre (SBPAC) could call on.

"We do not know them. We do not know who is working against us. As long as they mingle with ordinary people, it's difficult to tell them apart," he said. For more than 10 years, the insurgents had been selecting young people for training. The new recruits were taken when they were about 12 years old, he added. Pranai Suwannarath, head of the SBPAC, was among the first to attribute the Feb 18 explosions to young people. The SBPAC has been trying to access remote villages since it resumed operations on Jan 1.

In the South, sources said the Fourth Army was trying to build bridges with religious leaders in particular in a bid to form its own "united front". The army was also working with defectors to shore up knowledge about the insurgents' networks, operational methods and structure. But he said the army had so far only learned about low-level supporters, such as those who attempt to hinder authorities by laying spikes and other obstructions.

"So far we have not been able to reach the leadership and their thinking. So prevention is difficult. We learn only that there will be an attack but not where or how," a source said. Defectors do not tell all because they have sworn an oath of secrecy, he added.

At the NLA, Lt-Gen Waipot Srinual, commander of the National Intelligence Agency, slammed the government's failure to curb the violence that was demoralising operational officers and local people. At the same time, he said the gap between state authorities and local people was being perpetuated by instigators working to widen the divide. They formed a "third group" in the region, besides people who are for and against violence, he said.

Prime Minister Surayud yesterday admitted that the government had done little to curb the violence in the South over the past four months. Local cooperation was key to stamping out the insurgency and help would be sought from Malaysia to turn the situation around, he said. Any idea of making the troubled region a special administrative area should be taken up by the next government, he added.
Posted by: ryuge || 02/23/2007 02:50 || Comments || Link || E-Mail|| [293 views] Top|| File under:
Syria-Lebanon-Iran
Iran builds new naval destroyer production line
Iran on Thursday launched a naval destroyer production line in a factory at the Anzali port in the northern part of the country. The Islamic Iranian News Agency (IRNA) said the Minister of Defense General Mostafa Mohammad-Najjar attended the ceremonial inauguration of the plant. The destroyer wieghs 1.4 tons and powered by a 20,000 horse-power engine with a 30 knots speed capability. The destroyer is equipped with surface-to-surface and surface-to-air missiles, anti-air defenses and sophisticated electronic war systems, IRNA noted.

I'll leave it to the squids-n-swabbies to tell us if we should be askeered..


TEHRAN, Feb. 23 (ISNA)-The Wave II, destroyer production line was inaugurated through the presence of Iran's defense minister. This 1420 ton destroyer possesses 2000hps and can speed up to 30 knots. The "Wave II" has the ability to carry helicopters, various surface to surface and surface to air missiles, modern canons and anti air canons. This ship is also equipped with torpedoes and electronic warfare devices.
Posted by: Seafarious || 02/23/2007 00:00 || Comments || Link || E-Mail|| [505 views] Top|| File under:
On this day in 1945: US flag raised over Iwo Jima
Semper Fi. Tonight I salute the gentleman who I meet from time to time at the Marine Corps Memorial in Arlington VA. He spends his days teaching the visitors to the memorial about the fight for that island. I buy his pamphlet every time, too.

US troops have raised the Stars and Stripes over Iwo Jima four days after landing on the Japanese-held volcanic island.

The 28th Regiment of the 5th Marine Division took Mount Suribachi at 1030 local time.

The extinct volcano offers a strategic vantage point for the ongoing battle for control of the island.

Although the Stars and Stripes are flying over the island the battle is far from over and the Japanese are reported to be defending every inch of the island using elaborate underground defences.

The battle for Iwo Jima has been described as the toughest fight in US Marine history by the commander of the Marines in the Pacific, Lt-General M "Howling Mad" Smith.


Posted by: Lurker || 02/23/2007 14:21 || Comments || Link || E-Mail|| [402 views] Top|| File under:
Who's in the News
95
[untagged]
Bookmark
E-Mail Me
The Classics
The O Club
Rantburg Store
The Bloids
The Never-ending Story
Thugburg
Gulf War I
The Way We Were
Bio
Merry-Go-Blog
Hair Through the Ages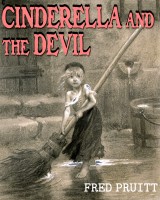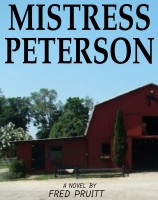 On Sale now!


A multi-volume chronology and reference guide set detailing three years of the Mexican Drug War between 2010 and 2012.

Rantburg.com and borderlandbeat.com correspondent and author Chris Covert presents his first non-fiction work detailing the drug and gang related violence in Mexico.

Chris gives us Mexican press dispatches of drug and gang war violence over three years, presented in a multi volume set intended to chronicle the death, violence and mayhem which has dominated Mexico for six years.
Click here for more information


Meet the Mods
In no particular order...


Steve White
Seafarious
Pappy
lotp
Scooter McGruder
john frum
tu3031
badanov
sherry
ryuge
GolfBravoUSMC
Bright Pebbles
trailing wife
Gloria
Fred
Besoeker
Glenmore
Frank G
3dc
Skidmark
Alaska Paul



Better than the average link...



Rantburg was assembled from recycled algorithms in the United States of America. No trees were destroyed in the production of this weblog. We did hurt some, though. Sorry.
3.230.154.129