Africa North
Int'l arms trafficking network dismantled in Algeria
An international arms trafficking network was recently dismantled in Constantine, east of Algiers, local media reported on Saturday.

A French national, two Tunisians and 24 Algerians implicated in this affair have been put into prison, whereas 14 other members of this network including a French national escaped.

A total of 165 rifles of different calibers, 995 cartridges, a sum of 30,300 euros (39,390 U.S. dollars), a camping-coach and two motor vehicles were seized by the Algerian security forces, according to Algerian daily Liberte.

A French national, two Tunisians and 24 Algerians implicated in this affair have been put into prison, whereas 14 other members of this network including a French national escaped. According to preliminary investigation, the arrested French national planned to transport the arms in the camping-coach and the Tunisians were identified as the network's financiers. The investigation also revealed that the network had already put between 50 and 60 rifles into the market of eastern Algeria in November 2006, according to the daily.
Posted by: Fred || 02/25/2007 00:00 || Comments || Link || E-Mail|| [303 views] Top|| File under:
Morocco hunts for Al Qaeda members
Authorities in Morocco yesterday launched a search for two men suspected of being part of an Al-Qaeda group by publishing their portraits in newspapers, the Moroccan news agency MAP said. Mohamed Baqali and Mohamed Agbalo are thought to have links with a north African Al Qaeda cell preparing for "criminal and terrorist acts", MAP said yesterday, quoting police sources.

On February 15 authorities arrested seven men in connection with a plot to attack military installations and state-owned buildings at Meknes, 120km east of Rabat, later releasing four. The members of the cell are thought to be aged between 24 and 26 and university-educated, MAP said. Moroccan authorities said they have increased efforts to counter terrorism, stepping up surveillance at ports and airports following intelligence information received from "friendly" countries.

This article starring:
MOHAMED AGBALO
al-Qaeda
MOHAMED BAQALI
al-Qaeda
Posted by: Fred || 02/25/2007 00:00 || Comments || Link || E-Mail|| [420 views] Top|| File under:
Bangladesh
New Biplobi Commie dies after Rab arrest
A top cadre of the outlawed New Biplobi Communist Party (NBCP) died in Kushtia after five hours of his arrest by the Rapid Action Battalion (Rab). The dead, Bolai Hossain, 40, was a nephew and second-in-command of notorious killer and regional leader of NBCP Akdil Hossain.



According to Rab, Bolai fell sick at around 2.45pm during interrogation at local Rab office.

Sources said Rab arrested Bolai after raiding his house at South Mulgram under Kumarkhali upazila at around 10.30 am yesterday on information that he returned home from the hideout. According to Rab, Bolai fell sick at around 2.45pm during interrogation at local Rab office.
[WHACK!] [THUMP!]
"Aaaaaaiiiiieeee! [Sag!]"
"Wossamotta? You sick?"
"Rosebud!"
Doctors at Kushtia General Hospital found Bolai's pressure very low and declared him dead at about 3.30pm. Police said Bolai was an accused in at least a dozen cases including four for murders and evading arrest for the last several years.

This article starring:
Akdil Hossain
New Biplobi Communist Party
The dead, Bolai Hossain, 40
Posted by: Fred || 02/25/2007 00:00 || Comments || Link || E-Mail|| [305 views] Top|| File under:
Caucasus/Russia/Central Asia
Whatever Happened to Chechnya?
February 25, 2007: Largely unnoticed by the rest of the world, Russia has defeated an Islamic terrorist movement in Chechnya. It took a while, and involved some trial and error. When Chechnya first tried to separate itself from Russia (after the dissolution of the Soviet Union in 1991), Russia responded with an inept military operation (1994-6) that killed over 35,000 people, and failed. Russia withdrew and left the Chechens to their own devices. In effect, the Chechens could pretend they were independent, while the Russians pretended they weren't. Problem was, the Chechens could not agree on how to form a unified government, and stumbled into a perpetual civil war. Along they way, some factions adopted Islamic radicalism, and began moving into adjacent areas, that were still very much under Russian control. Other, less religious, factions, used Chechnya as a safe haven for smuggling and kidnapping operations throughout southern Russia. In 1999, the Russians came back in, and the second pacification campaign made greater use of Special Forces and better trained and led troops in general. This campaign killed about 5,000 people, but succeeded. The main reason for the success was the use of an ancient Russian technique. Basically, the Russians sought out Chechens who would be willing to run Chechnya, under Russian supervision, as long as they could keep the crime and terrorism under control. The Russians didn't care how "their Chechens" did it, as long as there was not a return to the 1994-9 era of rampant criminal activity. And no Islamic terrorism either. Over the last few years, the violence, and Islamic terrorism inside Chechnya, and Russia, declined.

Russia has been periodically pacifying Chechnya for two centuries using these techniques. While the mass media condemned Russia for its brutal tactics, the Russians didn't care. They didn't care in the past, when criticized by foreign governments and media. They don't care, because they know they'll have to do it again in the future. Meanwhile, with the Chechnya problem "solved," Russia is improving its relations with Moslem nations, as a way to immunize itself from additional Islamic terrorism. Russias new Moslem friends are now less likely to support Islamic radicals trying to gain a foothold among Russias growing Moslem population. Russian diplomatic efforts were supported by offers to sell weapons and providing diplomatic support in the UN, and in other international venues. This has worked, and Russia is now much more popular in Moslem nations, despite the defeat of the Moslem people in Chechnya. When reminded of this, the Russians merely point out that, currently, it's Moslems killing Moslems in Chechnya, and that sort of thing is accepted throughout the Moslem world.
Posted by: Angenter Crolugum3645 || 02/25/2007 14:59 || Comments || Link || E-Mail|| [303 views] Top|| File under:
Gunmen killed in Dagestan suspected of terror attacks
(Xinhua) -- The gunmen killed in the Dagestan Republic of Russia may have been plotting a series of terrorist attacks, Dagestani Interior Minister Adilgerei Magomedtagirov said on Saturday. Three gunmen were killed in a special operation in Dagestan's Kizlyar district on Saturday. The bodies of two of them have been found. "These militants were members of Takhir Badayev's group involved in up to 50 terrorism-related crimes committed in the Shelkovskoy district of the Chechen republic," Magomedtagirov was quoted by the Interfax news agency as saying in the capital city of Makhachkala.

A cache containing 18 explosive devices has been found at the scene, according to Nikolai Gryaznov, director of the Federal Security Service's (FSB) branch for Dagestan and commander of the Saturday operation. The militants apparently plotted a series of terrorist attacks intended to destabilize the republic, he said. "The killed have not been identified yet. But their actions during the gun battle suggest that they were well-trained professionals," Gryaznov said. Police are picking through the rubble for the body of the third militant, he said.

This article starring:
Dagestani Interior Minister Adilgerei Magomedtagirov
Nikolai Gryaznov
TAKHIR BADAIEV
Chechnya
Posted by: Fred || 02/25/2007 00:00 || Comments || Link || E-Mail|| [291 views] Top|| File under:
Home Front: WoT
Pleads guilty in LTTE arms case
(PTI) A former Indonesian General on Saturday pleaded guilty to money laundering and conspiring to provide material support to Sri Lanka's Tamil Tigers through an undercover business in the United States.

Gen. Erick Wotulo was charged last year with having aided the Tamil Tigers in the attempted purchase of surface-to-air missiles, night vision devices, machine guns and state-of-the-art firearms. The 59-year-old Indonesian citizen pleaded guilty on Saturday to conspiracy to provide material support to a designated foreign terrorist organisation and money laundering. Accorting to the plea agreement, Gen. Wotulo conspired with others to export state-of-the-art firearms, machine guns and ammunition, surface-to-air missiles, and other military weapons to the LTTE.
Posted by: Fred || 02/25/2007 00:00 || Comments || Link || E-Mail|| [308 views] Top|| File under:
India-Pakistan
Blast in Pakistan kills 3 as bombers' bike hits bump
There is no mistake there. One bike, three bombers, one boom.


CHICHAWATNI, Pakistan, Feb 24 (Reuters) - Three members of a suspected suicide bomb team were blown to pieces on Saturday when their bike laden with explosives hit a bump outside a town in Pakistan's central province of Punjab, police said.

Pakistan is in the grip of a nationwide security scare, with suicide bombers linked either to Sunni Muslim fanatics with ties to al Qaeda or Pakistani Taliban killing more than 40 people in recent weeks.

Police have also arrested several would-be bombers in cities round the country.

The men killed by the blast near Chichawatni, some 120 km (75 miles) north of Multan, were believed to have been on their way to attack a prayer meeting for a policeman killed in an encounter a few days ago, according to Southern Punjab Additional Inspector General Mirza Mohammed Ali.

"They belonged to those suicide bombers, the same people who are trying to kill as many government officials as they can," Ali said.

At least two of the dead men were students at a nearby madrasa, suspected of having links to Sipah-e-Sahaba Pakistan, a banned Sunni Muslim sectarian militant group, according to Deputy Superintendent Bashir Ahmed.

"The head of one man has been blown off," Ahmed told Reuters. Another of the dead men had his legs blown off, while the third had his stomach ripped open and died later in hospital, police said.

Initial investigations suggested the explosive was home-made.

Up to 25 people were rounded up after the blast, including a dozen from the madrasa, police said.

Factions of Lashkar-e-Jhangvi, a militant group that sprang from Sipah-e-Sahaba and went on to forge close links with al Qaeda, are suspected of being behind a number of the recent suicide attacks.

Intelligence officials have also thrown suspicion on Pakistani Taliban militants as the spate of bomb attacks followed a military air strike on one of their bases in the restive Waziristan tribal region bordering Afghanistan.
Posted by: phil_b || 02/25/2007 13:19 || Comments || Link || E-Mail|| [438 views] Top|| File under:
Rocket attack causes power breakdown
QUETTA: The power supply to several parts in the city was disrupted on Saturday night after some unidentified people fired a rocket at the Sheik Mandha grid station near Askari Park.

Fire fighters put out the fire that broke out at the grid station. The rocket was fired at around 10:30pm. The local authorities have started searching for the culprits. No group has accepted the responsibility. The Baloch nationalists have been carrying out a low-level insurgency in the Southwestern province of Balochistan for the past two years. They have been targeting government installations to coax the government into meeting their demands. No government official was available for comment.
Posted by: Fred || 02/25/2007 00:00 || Comments || Link || E-Mail|| [284 views] Top|| File under:
'Suicide bombers' may hit DIK courts
Some 20 would-be suicide bombers, including eight women, have entered Dera Islmail Khan and may target the district courts, the district police officer has said, Online reported. DPO Abdul Rasheed Khan, in a meeting with Additional Sessions Judge Sajjad Anwar Khan, District Bar President Hashmat Nawaz Khan and Investigation Circle chief Imtiaz Khan on Saturday, said the bombers were expected to attack in the next 15-20 days. He said police were tightening security by preventing all vehicles from entering the district courts and searching all individuals who enter on foot.

Daily Times Monitor adds: Peshawar police arrested a would-be suicide bomber from a passenger van in Haripur near Abbotabad on Saturday, Geo television reported. The police stopped the van, bound for Abbotabad from Mardan, near Haripur and asked all passengers to run away from the vehicle. Police arrested a man who was wearing a jacket packed with explosive material and carrying two bombs.
Posted by: Fred || 02/25/2007 00:00 || Comments || Link || E-Mail|| [284 views] Top|| File under:
Bombay HC rejects Maulana Yahya Baksh's bail
(PTI): The Bombay High Court has rejected the bail plea of Maulana Yahya Baksh, arrested last year for allegedly sheltering terrorists and funding three Lashkar-e-Taiba operatives. Justice J H Bhatia rejected the bail considering the seriousness of the offence as it could hamper the trial. Baksh's advocate Mubin Solkar told the court that his client's involvement was only to the extent of exchanging lower denomination currency to higher denomination and booking the room at Haj House for three of the accused.

However, Baksh had done so at the behest of a Haj House official's driver Ghulam Mohammed, who asked Baksh to book the room for three of his relatives from Kashmir, said Solkar. Baksh had no idea of the terrorist connections. Also, they never came and stayed in the room, added Adv Solkar. Also, exchanging currency notes did not amount to raising funds for terrorists, he further told the court.

Solkar said Baksh had been in jail for more than a year now. Special Public Prosecutor Raja Thakare opposed the bail submitting that the police had recorded conversation between Baksh and top LeT operatives. Also, sheltering and funding three of the LeT suspects was a serious crime, said Thakare.

This article starring:
GHULAM MOHAMED
Lashkar-e-Taiba
Justice J H Bhatia
MAULANA YAHYA BAKSH
Lashkar-e-Taiba
Mubin Solkar
Public Prosecutor Raja Thakare
Lashkar-e-Taiba
Posted by: Fred || 02/25/2007 00:00 || Comments || Link || E-Mail|| [297 views] Top|| File under:
Iraq
US bombards southeast Baghdad
BAGHDAD - US forces bombarded parts of southeast Baghdad after dark on Saturday. "American aircraft are bombarding terrorist targets that have been chosen by US and Iraqi forces, as part of our Baghdad security plan," said Brigadier General Qasim Al Mussawi, spokesman for the operation.

But a resident of the area told AFP that insurgents had fired mortar shells and that US troops appeared to have responded with artillery. US spokesmen were not immediately willing to comment, but AFP reporters in downtown Baghdad heard the rumble of more than three dozen powerful blasts in rapid succession at around 10:00pm (1900 GMT).

A senior Iraqi interior ministry official told AFP the strikes were aimed at insurgent strongholds in Bo'aitha, a sparsely populated neighbourhood on the west bank of the Tigris, south of the city centre.
Posted by: Steve White || 02/25/2007 00:00 || Comments || Link || E-Mail|| [306 views] Top|| File under:
Three bodies found, Iraqi policeman assassinated
(KUNA) -- Iraqi police said one of its men was killed in Mosul Saturday and its patrols had found three bodies in various places around the northern Iraqi city. A police source told Kuwait News Agency (KUNA) that unidentified gunmen opened fire at a policeman in Mosul and killed him immediately. It added that one of the three bodies which it fetched today at Ogab valley in Mosul belonged to a woman.
Posted by: Fred || 02/25/2007 00:00 || Comments || Link || E-Mail|| [301 views] Top|| File under:
MNF find two chemical bomb factories in Anbar
(KUNA) -- Two factories used to manufacture chemical bombs were discovered in Karma area east of Falluja, according to multi-national forces (MNF) Saturday. The factories, discovered on February 21, were used to make makeshift chemical explosives, Lieutenant Colonel Valery Keaveny told reporters by video conference from the western province of Anbar, where Falluja is located. Keaveny said one factory was used to manufacture old-fashioned bombs, while the other was used to make explosives by using chlorine. The factories contained five booby-trapped cars, chemicals, weapons and propaganda leaflets which showed the factories were run by Al-Qaeda. Four Iraqis were arrested are currently questioned, said Keaveny, who added that four terrorist groups were controlling Karma area and were using fake names to identify their groups.

Captain Matt Gregory, commander of the MNF unit that found the other factory, said all chemicals and booby-trapped cars were prepared to be used in attacks. He said the factories were posing a grave danger against the MNF and Iraqi troops, but underlined that they were ready to confront any threat posed by Al-Qaeda. A truck-laden with chroline gas exploded a few days ago in northern Baghdad killing eight civilians and injuring 130 others. Iraqi police said terrorists were using chlorine in their attacks because some of the victims of the explosion suffered suffocation.
Posted by: Fred || 02/25/2007 00:00 || Comments || Link || E-Mail|| [300 views] Top|| File under:
Iraqi forces capture terrorist cell leader
(KUNA) -- Iraqi forces captured a terrorist cell leader, responsible for killing civilians, Iraqi and coalition forces over the past months, an Iraqi TV station reported Saturday. Al-Iraqiya semi-official station said Iraqi forces captured Abdullah Al-Katouni, a leader of a cell comprising 30 snipers who were hunting down civilians and Iraqi forces.

Iraqi rapid reaction forces, backed by American troops, raided a base used by Al-Jaish Al-Islami and killed scores of terrorists and captured their leader Saad Khalifa.

The terrorists were ambushed in their hideout in Mashahda town northern Baghdad, said the TV.

The terrorists are responsible for killing a large number of civilians, Iraqi and coalition forces, it added. Brigadier Abdulkareem Khalaf, director of the Interior Ministry's national command center, said earlier today a key terrorist in so-called Al-Jaish Al-Islami (Islamic Army) organization was captured in northern Baghdad. Iraqi rapid reaction forces, backed by American troops, raided a base used by Al-Jaish Al-Islami and killed scores of terrorists and captured their leader Saad Khalifa.

This article starring:
ABDULLAH AL KATUNI
Iraqi Insurgency
SAAD KHALIFA
Al-Jaish Al-Islami
Al-Jaish Al-Islami
Posted by: Fred || 02/25/2007 00:00 || Comments || Link || E-Mail|| [306 views] Top|| File under:
Gunmen kill Iraqi tribal elder in Kirkuk
(KUNA) -- Unknown gunmen shot dead one a tribal leader in Kirkuk on Saturday, Iraqi police said. A police source said in press remarks the gunmen were riding a civilian car and opened fire on Sheikh Sameer Mezher Al-Shaheen, an elder in Al-Shammar tribe. Al-Shaheen was in his car in downtown Kirkuk when the gunmen sprayed him with bullets, said the source.

This article starring:
Sheikh Sameer Mezher Al-Shaheen
Posted by: Fred || 02/25/2007 00:00 || Comments || Link || E-Mail|| [299 views] Top|| File under:
Suicide bomb attack targets house of Shiite leader
(Xinhua) -- A suicide car bomb struck a checkpoint protecting the house of a powerful Shiite leader in southern Baghdad on Saturday, killing a bodyguard and wounding four others, an Interior Ministry source said. "A suicide bomber drove an explosive-laden car into a checkpoint outside the house of Abdul Aziz al-Hakim in the Jadriyah neighborhood," the source told Xinhua on condition of anonymity. The guards first opened fire on the speeding suspicious car and killed the driver who blew up the car, killing one of them and wounding four others, the source said.

It was the third car bomb in the day after a first car bomb detonated near a passing police patrol in the crowded commercial area of the al-Alawi in central Baghdad, killing two people and wounding seven others, the police said. Sporadic gunfire resonated in the area after the blast, which caused a thick column of black smoke over the area. The second car bomb went off at the al-Jamia district in western Baghdad, killing two people and wounding four others.

Insurgent attacks persisted in Baghdad and other Iraqi cities despite a crackdown operation launched by U.S. and Iraqi troops to curb insurgency and sectarian violence in the war-torn country.
Posted by: Fred || 02/25/2007 00:00 || Comments || Link || E-Mail|| [842 views] Top|| File under:
Truck Bomb Kills 36 at Iraqi Mosque
A truck bomb detonated beside a Sunni mosque and public market near Falluja on Saturday, killing 36 people and wounding at least 62 more worshipers a day after the imam there condemned Sunni militants, according to Iraqi security authorities.


That's the Arab version of "civil, well-reasoned discourse."


The blast, which struck during a prayer service in Habbaniya, a town between Falluja and Ramadi in one of the most dangerous areas of Sunni-dominated Anbar Province, was unusual in that such bombings are a staple of Sunni insurgents. Attacks of that sort are usually directed at Iraqi police and soldiers, or at Shiite sites or mixed neighborhoods. Residents of Habbaniya said the mosque's imam had condemned Qaeda militants during Friday Prayer the day before, and there was immediate speculation that the attack was linked to his sermon.


Gee. Golly. Shucks. Y'think?


A statement issued by the American military said the blast struck about 4:30 p.m. near a school and Iraqi police station, in addition to the mosque. "The target of the attack is not known," the statement said. The military said American forces arrived quickly to help secure the area and transport victims to hospitals.

The bombing was the worst of several attacks in Iraq on Saturday, including one that left at least eight Iraqi national policemen dead at a checkpoint about two miles south of Baghdad International Airport. According to the American military, witnesses said as many as 10 insurgents rushed to the checkpoint and leaped out of a vehicle, firing assault rifles and lobbing grenades at the police. Two attackers were killed, but a military statement did not say what had happened to the other attackers. The statement also said American forces arrived and were fired on by the attackers, and then called in unspecified "aviation support."
Posted by: Fred || 02/25/2007 00:00 || Comments || Link || E-Mail|| [287 views] Top|| File under:
Israel-Palestine-Jordan
Paleoeconomy contracted 21% in 4th Q
The Palestinian economy shrank 21 percent in the fourth quarter of 2006 compared with the previous year, suffering from the effects of international sanctions and restricted flow of goods into the Gaza Strip, officials said Sunday. The Palestinian Central Bureau of Statistics said most sectors of the economy suffered declines, including manufacturing, education, tourism and health care.

Sufian al-Barghouti, the bureau's director for economic statistics, said the steep drop in economic activity was largely the result of international sanctions imposed after Hamas won legislative elections last year and gained control of the government. Up to now, foreign aid has made up about half of the government budget.


Don't have actual numbers; however, foreign aid was about $300M in 2005 (all sources) so GDP would have been about $600M. This would imply a loss of about $30M from the 4Q of 2005 to the 4Q of 2006
Posted by: mhw || 02/25/2007 16:18 || Comments || Link || E-Mail|| [417 views] Top|| File under:
Khan Younis clashes claim lives of two Palestinians, 11 injured
(KUNA) -- Two Palestinians were killed early Saturday morning in family clashes in the southern Gaza city of Khan Younis involving gunmen from Palestinian factions, Palestinian security sources said.

Four of the injured are in critical condition and clashes are still ongoing in the district of Kawarea, east of the city.

They added, "Citizen Ismael Subh, 70, and Hazem Kawarea, 30, were killed this morning while other 11 Palestinians were injured in the clashes where various weapons, including RPGs, were used." Four of the injured are in critical condition and clashes are still ongoing in the district of Kawarea, east of the city.



"They have the full right to just retaliation against the murders and they will not allow them any organizational or family cover."

Clashes erupted early this morning after the killing of 27-year-old Mohammad Al-Ghalban, affliated with Hamas and its armed wing Al-Qassam Brigades in Khan Younis. Al-Qassam Brigades mourned Al-Ghalban, a field leader, saying in a statement "He was killed in Khan Younis by the bullets of suspects taking the Kawarea family as a cover." It added that Al-Ghalban was on a family visit accompanied by his wife when unknown gunmen intercepted their car last night and killed him with intensive fire "in cold blood." The brigades' statement denied any link between Al-Ghalban and the killing of other Palestinians in previous disputes noting that "they have the full right to just retaliation against the murders and that they will not allow them any organizational or family cover."

This article starring:
MOHAMAD AL GHALBAN
Hamas
Al-Qassam Brigades
Posted by: Fred || 02/25/2007 00:00 || Comments || Link || E-Mail|| [302 views] Top|| File under:
Gunmen attack house of Palestinian security official
(KUNA) -- Unknown gunmen attacked on Saturday the house of a senior Palestinian security official in Gaza Strip, wounding two people. According to Palestinian military sources, the gunmen attacked the house of Colonel Suleiman Khudher with bombs and machine guns, leading to the injury of two residents and some material damage.

Palestinian forces rushed to the house and exchanged fire with the gunmen, who fled the scene.

Khudher commands the second legion of Palestine's national security forces. Palestinian forces rushed to the house and exchanged fire with the gunmen, who fled the scene. No further injuries were reported, added the sources.

In another development, Palestinian medical sources said today unknown gunmen killed Friday night 27-years-old Palestinian citizen, Mohammad Ali Al-Ghalban, in Gaza's Khan Younes city. Also on Friday, another citizen, Amjad Al-Hindi, 25, was kidnapped in the same city by unknown while crossing the street, security sources said. Last Thursday, two Palestinians were killed in Gaza.

This article starring:
Amjad Al-Hindi
COLONEL SULEIMAN KHUDHER
Palestinian Authority
MOHAMAD ALI AL GHALBAN
Hamas
Posted by: Fred || 02/25/2007 00:00 || Comments || Link || E-Mail|| [293 views] Top|| File under:
Southeast Asia
Jihadist in Paridise - Atlantic Monthly - videos with the article
The endgame:
"The CIA officers watching the monitors in their office in the container could see everything. The deserted beach registered bright white against the dark gray of the sea, and just in from the water's edge were the splayed gray silhouettes of palm trees as seen from high above ... The two men appeared on the CIA monitor as black shadows."

Arlyn Dela Cruz -- Philippine journalist with exclusive access to Abu Sayyaf during the hostage chase
A Rantburger who knows - say she was SLEEPING WITH THE ENEMY.
so.. SALT WHAT SHE SAYS

Col. Juancho Sabban -- Deputy commander of southern operations for the Philippine marine corps

Capt. Gieram Aragones -- Intelligence officer leading the hunt for Abu Sayyaf

Alvin Siglos -- Childhood friend of Tilao's who helped the authorities track him down
For some reason no interviews with SpecOps or any Rantburgers were there. So not sure what degree the slant is.

I read the article in the magazine today but understand it is not quite right...
Posted by: 3dc || 02/25/2007 00:00 || Comments || Link || E-Mail|| [519 views] Top|| File under:
Sri Lanka
Sri Lanka troops take Tiger bases on truce anniversary
Sri Lankan troops overran three Tamil Tiger rebel bases this week, the defence ministry said Saturday after the guerrillas declared a five-year-old ceasefire all but dead. The ministry said security forces carried out a three-day operation around Friday's truce anniversary in the eastern coastal district of Trincomalee where it accused the rebels of attacking troops and civilians. "During the past 72 hours the army, supported by artillery and mortars, successfully neutralised the LTTE (Liberation Tigers of Tamil Eelam) build-up, including three LTTE bases in the Kumburuppiddi jungles. "Troops are still continuing their search and clearing operations to provide safety and security for the civilians and troops," the ministry said in a statement. Residents in the Trincomalee district reported on Thursday that they heard heavy shelling.

There was no immediate reaction from the LTTE, but the pro-rebel Tamilnet.com website said security forces had been shelling Tamil Tiger positions using heavy weapons. "In spite of the intensified attack by the Sri Lanka army, the Liberation Tigers avoided direct confrontation," Tamilnet reported.
Posted by: Fred || 02/25/2007 00:00 || Comments || Link || E-Mail|| [426 views] Top|| File under:
Syria-Lebanon-Iran
US Funding Iranian Minorities; Moves Bombers From Diego Garcia To Qatar
America is secretly funding militant ethnic separatist groups in Iran in an attempt to pile pressure on the Islamic regime to give up its nuclear programme.

In a move that reflects Washington's growing concern with the failure of diplomatic initiatives, CIA officials are understood to be helping opposition militias among the numerous ethnic minority groups clustered in Iran's border regions.

The operations are controversial because they involve dealing with movements that resort to terrorist methods in pursuit of their grievances against the Iranian regime.

In the past year there has been a wave of unrest in ethnic minority border areas of Iran, with bombing and assassination campaigns against soldiers and government officials.

Such incidents have been carried out by the Kurds in the west, the Azeris in the north-west, the Ahwazi Arabs in the south-west, and the Baluchis in the south-east. Non-Persians make up nearly 40 per cent of Iran's 69 million population, with around 16 million Azeris, seven million Kurds, five million Ahwazis and one million Baluchis. Most Baluchis live over the border in Pakistan.

Funding for their separatist causes comes directly from the CIA's classified budget but is now "no great secret", according to one former high-ranking CIA official in Washington who spoke anonymously to The Sunday Telegraph.

His claims were backed by Fred Burton, a former US state department counter-terrorism agent, who said: "The latest attacks inside Iran fall in line with US efforts to supply and train Iran's ethnic minorities to destabilise the Iranian regime."

Although Washington officially denies involvement in such activity, Teheran has long claimed to detect the hand of both America and Britain in attacks by guerrilla groups on its internal security forces. Last Monday, Iran publicly hanged a man, Nasrollah Shanbe Zehi, for his involvement in a bomb attack that killed 11 Revolutionary Guards in the city of Zahedan in Sistan-Baluchistan. An unnamed local official told the semi-official Fars news agency that weapons used in the attack were British and US-made.

Yesterday, Iranian forces also claimed to have killed 17 rebels described as "mercenary elements" in clashes near the Turkish border, which is a stronghold of the Pejak, a Kurdish militant party linked to Turkey's outlawed PKK Kurdistan Workers' Party.

John Pike, the head of the influential Global Security think tank in Washington, said: "The activities of the ethnic groups have hotted up over the last two years and it would be a scandal if that was not at least in part the result of CIA activity."

Such a policy is fraught with risk, however. Many of the groups share little common cause with Washington other than their opposition to President Mahmoud Ahmadinejad, whose regime they accuse of stepping up repression of minority rights and culture.

The Baluchistan-based Brigade of God group, which last year kidnapped and killed eight Iranian soldiers, is a volatile Sunni organisation that many fear could easily turn against Washington after taking its money.

A row has also broken out in Washington over whether to "unleash" the military wing of the Mujahedeen-e Khalq (MEK), an Iraq-based Iranian opposition group with a long and bloody history of armed opposition to the Iranian regime.

The group is currently listed by the US state department as terrorist organisation, but Mr Pike said: "A faction in the Defence Department wants to unleash them. They could never overthrow the current Iranian regime but they might cause a lot of damage."

At present, none of the opposition groups are much more than irritants to Teheran, but US analysts believe that they could become emboldened if the regime was attacked by America or Israel. Such a prospect began to look more likely last week, as the UN Security Council deadline passed for Iran to stop its uranium enrichment programme, and a second American aircraft carrier joined the build up of US naval power off Iran's southern coastal waters.

The US has also moved six heavy bombers from a British base on the Pacific island of Diego Garcia to the Al Udeid Air Base in Qatar, which could allow them to carry out strikes on Iran without seeking permission from Downing Street.

While Tony Blair reiterated last week that Britain still wanted a diplomatic solution to the crisis, US Vice-President Dick Cheney yesterday insisted that military force was a real possibility.

"It would be a serious mistake if a nation like Iran were to become a nuclear power," Mr Cheney warned during a visit to Australia. "All options are still on the table."

The five permanent members of the UN Security Council plus Germany will meet in London tomorrow to discuss further punitive measures against Iran. Sanctions barring the transfer of nuclear technology and know-how were imposed in December. Additional penalties might include a travel ban on senior Iranian officials and restrictions on non-nuclear business.
Posted by: Anonymoose || 02/25/2007 00:00 || Comments || Link || E-Mail|| [459 views] Top|| File under:
One dead in Iran copter crash
Eight people were on board the helicopter. It was not immediately clear whether there were more victims in the crash.
An Iranian military helicopter crashed near the border with Turkey yesterday, killing at least one Revolutionary Guards commander on board, the semi-official Fars news agency reported. "This morning while on a mission in the north-western province of West Azerbaijan the commander Saeed Ghahari was martyred in a helicopter crash," Fars said without giving a source. Iran's semi-official Mehr news agency said eight people were on board the helicopter. It was not immediately clear whether there were more victims in the crash. Iran operates an aging fleet of aircraft mostly dating from before the 1979 Islamic Revolution.

This article starring:
SAID GHAHARI
Revolutionary Guards
Revolutionary Guards
Posted by: Fred || 02/25/2007 00:00 || Comments || Link || E-Mail|| [434 views] Top|| File under:
Who's in the News
81
[untagged]
Bookmark
E-Mail Me
The Classics
The O Club
Rantburg Store
The Bloids
The Never-ending Story
Thugburg
Gulf War I
The Way We Were
Bio
Merry-Go-Blog
Hair Through the Ages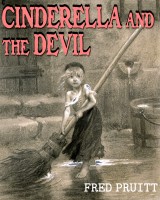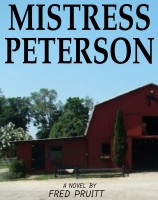 On Sale now!


A multi-volume chronology and reference guide set detailing three years of the Mexican Drug War between 2010 and 2012.

Rantburg.com and borderlandbeat.com correspondent and author Chris Covert presents his first non-fiction work detailing the drug and gang related violence in Mexico.

Chris gives us Mexican press dispatches of drug and gang war violence over three years, presented in a multi volume set intended to chronicle the death, violence and mayhem which has dominated Mexico for six years.
Click here for more information


Meet the Mods
In no particular order...


Steve White
Seafarious
Pappy
lotp
Scooter McGruder
john frum
tu3031
badanov
sherry
ryuge
GolfBravoUSMC
Bright Pebbles
trailing wife
Gloria
Fred
Besoeker
Glenmore
Frank G
3dc
Skidmark
Alaska Paul



Better than the average link...



Rantburg was assembled from recycled algorithms in the United States of America. No trees were destroyed in the production of this weblog. We did hurt some, though. Sorry.
3.230.154.129