Afghanistan
1,400 more UK troops to Afghanistan
Britain is to send a further 1,400 troops to southern Afghanistan to help quell the continuing insurgency by Taliban militia, Defence Secretary Des Browne has told MPs.

The deployment, to take place over the summer, will bring the UK's forces in Afghanistan to 7,700 and Mr Browne said that the troops were committed to the mission until 2009.

In an oral statement to the House of Commons, Mr Browne made clear that Britain was having to send more servicemen and women to the troubled central Asian state because of the failure of Nato members like France and Germany to provide troops to fight on the frontline.
Posted by: anonymous5089 || 02/26/2007 11:19 || Comments || Link || E-Mail|| [346 views] Top|| File under:
Africa Horn
Somalia: U.S. Navy closes on pirated ship
MOGADISHU, Somalia (AP) -- Three Somali police speedboats and a U.S. military vessel were headed Monday toward a U.N.-chartered cargo ship hijacked by pirates, a senior police official said.

Somali pirates boarded the MV Rozen -- which had just delivered a total of 1,800 metric tons (1,884 US tons) of food aid in northern Somalia -- on Sunday, taking the crew hostage, officials said.

It is the third U.N.-chartered ship to be hijacked in Somali waters since 2005.

Police boats were within sight of the ship "but we asked them to stop going further because our biggest concern is the safety of the crew of 12 on board," said Col. Abdi Ali Hagaafe, police chief of the Bari region.

"We have asked the U.S. Navy in the Red Sea ... to help us in the operation, and they told us they have started to move towards the ship," he said.

Somali pirates are trained fighters, often dressed in military fatigues, using speedboats equipped with satellite phones and Global Positioning System equipment. They typically are armed with automatic weapons, anti-tank rocket launchers and various types of grenades, according to the U.N. Monitoring Group on Somalia.

The militiamen target passenger, cargo and fishing vessels for ransom or loot, using the money to buy weapons. Somalia's 3,000-kilometer (1,860-mile) coastline is Africa's longest.
Hmm... I wonder which side they are buying weapons for
Posted by: Ebbomong Cloting7438 || 02/26/2007 16:52 || Comments || Link || E-Mail|| [511 views] Top|| File under:
Somalia: anti bandits operations begin in Jowhar
(SomaliNet) Militia loyal to former rule of Jowhar city some 90km north of the Somalia capital Mogadishu Mohamed Omar Habeb known as 'Mohamed Dhere' began on Saturday security operations cleaning the region off the bandits.

The move came after gangsters have increased in the region for the past few days with the security forces arrested some of that gangs which used to rob the travelers. Reports from Jowhar say that the forces are taking orders from the new administration that recently formed in the middle Shabelle region in north of Somalia. The security in Jowhar has been deteriorating since the administration was changed, as the city was a place abundant with robberies.

This article starring:
Mohamed Dhere
Mohamed Omar Habeb
Posted by: Fred || 02/26/2007 00:00 || Comments || Link || E-Mail|| [357 views] Top|| File under:
Extra Ethiopian forces settle close to Mogadishu
(SomaliNet) Additional Ethiopian troops were reported to have stationed at the outskirt of Afgoie town some 30km west of the Somalia capital Mogadishu to enforce the interim government forces establish the security in Lower Shabelle region, sources say on Sunday.

Around 3,500 troops armed with tanks and battle-wagons from Baidoa city, the provincial capital of Bay region in southwest Somalia reached the town yesterday and occupied the area of Afgoie, a farm land on the banks of the Shabelle river, one of the two rivers which run through the horn of African nation (Somalia).

Hundreds of Somalia displaced people have been told to vacate the former government buildings for the Ethiopian soldiers. The arrival of the Ethiopian troops coincided with the largest exodus from Mogadishu to Afgoie town. The Ethiopian forces made their biggest base in the former Arbiska military camp near Afgoie town and they had told the IDPs living in the nearby former agricultural university compound to move away suddenly. The forces are due to establish the security in Afgoie town, which had seen insecurity situation for the past days. Some reports say that partly of the new Ethiopian forces will also arrive in the capital Mogadishu where violence is rampant.
Posted by: Fred || 02/26/2007 00:00 || Comments || Link || E-Mail|| [349 views] Top|| File under:
WFP ship hijacked off Puntland coast
(SomaliNet) WFP chartered ship has been hijacked by pirates off Puntland coast in northeast Somalia, the WFP spokesman said on Sunday. Saed Warsame who is now in Nairobi, Kenya confirmed the hijacking of the ship of Motaco Shipping Agency based in Mombassa, Kenya. He told the local media that Somali pirates had kidnapped the ship in Alula coast near Bosaso city of Puntland.

It is the 46th piracy case that occurred in Somalia since the fall of the former president Mohamed Siad Barre in 1991.

The pirates commandeered the ship to unknown destination.

It is the 46th piracy case that occurred in Somalia since the fall of the former president Mohamed Siad Barre in 1991 when the country plunged into anarchy and chaos. 12 crewmembers were onboard the ship, six of them Kenyans while the other six were Sri-Lankans. Before falling in the hands of the pirates, the ship unloaded aid supply at Barbara and Bosaso ports in Somalia. No word has been heard from the Puntland authorities on the hijacking of the WFP ship.

This article starring:
Saed Warsame
Posted by: Fred || 02/26/2007 00:00 || Comments || Link || E-Mail|| [330 views] Top|| File under:
Arabia
Three French nationals shot dead in Saudi: ministry
RIYADH (Rooters) - Three French nationals, some of them Muslims, were shot dead in Saudi Arabia on Monday in what appeared to be a militant attack, the Interior Ministry said.

French tourists, why do they hate them?

A ministry statement said a group of eight French nationals came under fire near the town of Tabuk and a nearby historical site, Madain Saleh, in the northwest of the vast desert country as they were heading to the holy city of Mecca for a pilgrimage.

Perhaps they didn't look Muslim enough?


Two of the group died at the scene and one of the two wounded died later in hospital, said the statement carried by the official news agency SPA. A state television report earlier said four had died. The group included four men, three women and a child, the ministry said. It said two of the dead were men. A security source said the attackers had singled out the men when shooting. "Three are dead and I am not sure about the state of the fourth one," an Interior Ministry spokesman told Saudi television.

Militants swearing allegiance to al Qaeda launched a violent campaign to topple the U.S.-allied Saudi monarchy in 2003, with suicide bomb attacks on foreigners and government installations including the oil industry. There had been no major attacks targeting foreigners since 2004, when the campaign was at its height. Frenchman Laurent Barbot was shot dead in the Red Sea port city of Jeddah by suspected al Qaeda militants in September 2004.

The last major attack was an attempt to storm an oil facility at Abqaiq in the east of Saudi Arabia, the world's largest oil exporter.
Posted by: anonymous5089 || 02/26/2007 12:24 || Comments || Link || E-Mail|| [1006 views] Top|| File under:
India-Pakistan
Woman and two children killed in Balochistan rocket attack
Violence continued across Balochistan as three people were killed in a rocket attack on Sunday. A railway track was blown up and law-enforcement agencies' check posts sustained rocket and bomb attacks. A woman and her two children were killed when insurgents fired a rocket at their house. Sources said the rocket was fired from an unknown location in the Kahan area of Kohlu district. Govt officials, however, did not confirm the report.

Saboteurs also blew up a two-foot section of the railway track near Quetta with a powerful bomb. The bomb disposal squad defused three other bombs found near the blast's site. "Pakistan Railways officials have repaired the track," an official said.

A bomb blast was reported outside a security force's check post on Sunday morning. No serious damage was reported. The local administration has started searching for the culprits. Another rocket was fired at the Balochistan Constabulary's check post in Khuzdar district. Suspected militants lobbed the rocket at a check post in Gasleeti Charrai, Khuzdar district. The rocket missed the target and landed a few meters away from the check post. No group has accepted the responsibility.
Posted by: Fred || 02/26/2007 00:00 || Comments || Link || E-Mail|| [356 views] Top|| File under:
Search for rebels after 16 police die in ambush
Security forces started combing the heavily forested mountain areas of northeastern India's troubled Manipur state yesterday, a day after 16 policemen were killed in a rebel ambush, an official said. Army, police and paramilitary soldiers were combing the area where the attack took place and have recovered a cache of weapons, the state's police chief A. K. Parashar said. He did not give any details about the kind of weapons found. The attack involved 40 to 50 heavily armed rebels, Parashar added.

Sixty armed police officers who had been supervising elections in Bishenpur district were travelling in a six-vehicle convoy back to their district headquarters in Bishenpur town when rebels fired on them with automatic weapons on Saturday. Police retaliated and a fierce gunbattle ensued in which 14 policemen were killed on the spot and another eight were critically wounded, two of whom later succumbed to injuries in a hospital in Imphal.
Posted by: Fred || 02/26/2007 00:00 || Comments || Link || E-Mail|| [355 views] Top|| File under:
7 hurt in stampede after bomb scare
Seven people, including four journalists, were injured in a stampede on Sunday when a man entered the camp office of the Rawalpindi-Islamabad Press Club and threatened to detonate the explosive he said he was carrying. Former employees of the Zarai Tarqiati Bank Limited (ZTBL), who were addressing a press conference at the time, as well all those present in the press club, panicked and rushed towards the exit upon hearing the warning. In the ensuing stampede, four journalists and three others were injured.

However, law enforcement officials deployed outside the camp office apprehended the would-be 'suicide bomber' and took him to the Aabpara Police Station. Aabpara Police Station House Officer (SHO) Safeer Bhatti later told journalists that the suspect had been identified as Aziz Hassan, a resident of Lower Dir, who was an assistant line officer with the Islamabad Electricity Supply Company (IESCO) at Bara Kahu. Bhatti claimed that Hassan was not of sound mind, but said that a case had been registered against him and an investigation was underway.
Posted by: Fred || 02/26/2007 00:00 || Comments || Link || E-Mail|| [371 views] Top|| File under:
46 held for failed suicide attack
MULTAN: 46 students and teachers from an Islamic school have been detained in connection with a failed suicide bombing attack in Cheechawatni. Police on Sunday said that three would-be suicide bombers on bicycles were killed on Saturday after a speed bump set off the explosives they were carrying to a prayer gathering. "Police have arrested 40 students and six teachers of Aziz-ul-Aloom, a seminary in Cheechawatni," a police official said. "Maulana Alam Tariq, the late Maulana Azam Tariq's brother, is among the arrested," he said.

Mirza Ali, another cop, said three investigation teams had been constituted to probe the case. "The suspects were members of the Sunni extremist group, Lashkar-e-Jhangvi," police sources said, adding that President Pervez Musharraf had banned the group in 2001. Lashkar-e-Jhangvi is accused of killing hundreds of Shias after its emergence in the early 1990s.


LJ is "banned," but somehow seems to continue operations without interruption or decrease in its funding. There was never any real roundup of its adherents, no shutdown of any property associated with it, no closing of LJ-affiliated madrassahs, no arrests of LJ holy men. Perv's "bans" are pretty flimsy things.



This article starring:
MAULANA ALAM TARIQ
Lashkar-e-Jhangvi
MAULANA AZAM TARIQ
Sipah-e-Sahaba Pakistan
Lashkar-e-Jhangvi
Posted by: Fred || 02/26/2007 00:00 || Comments || Link || E-Mail|| [342 views] Top|| File under:
Iraq
David Petraeus to Outline Progress in Iraq
This is from an email from Ronald Kessler of NewsMax, not yet posted at NewsMax. It should prove interesting to watch the media twist and turn in reporting his reports!



In coming weeks, Lt. Gen. David H. Petraeus plans to make television appearances to report progress on the ground in Iraq.

Petraeus' predecessor as commander of U.S. forces in Iraq, Gen. George Casey, was reluctant to go on TV, and that attitude filtered down to commanders below him. The Princeton-educated Petraeus, 54, sees the benefits of explaining directly to the American people what he sees happening in Iraq, and he suggested that he make himself available to the media.

Once he begins his reports, Petraeus is expected to give regular updates.

Petraeus' assessment is likely to be given added weight because he has been candid about the gravity of the situation in Iraq. Upon taking command on Feb. 10, he warned that, if American and Iraqi forces did not work together, Iraq was "doomed to continued violence and civil strife." While he believes the effort can succeed, he then said, "The situation in Iraq is dire. The stakes are high. There are no easy choices. The way ahead will be very hard."

Petraeus' candor has even extended to publicly listing what he sees as assumptions that turned out to be wrong and "mistakes . . . made by both political and military leaders during the course of Operation Iraqi Freedom."

At President Bush's press conferences, the media constantly demand that he list mistakes in Iraq. But the media virtually ignored Petraeus' devastating analysis, delivered in an 11,269-word written response to questions posed by the Senate Armed Services Committee. While UPI ran a complete story, only the Washington Post and the Los Angeles Times mentioned Petraeus' Jan. 23 written statement, running snippets inside their papers.

Posted by: Sherry || 02/26/2007 15:55 || Comments || Link || E-Mail|| [414 views] Top|| File under:
US troops find armour-piercing bombs in Iraq
US officers say troops in Iraq have found a huge haul of armour-piercing bombs of a kind which Tehran has allegedly smuggled to Shiite militias, hidden alongside Iranian mortar shells.

US army Major Jeremy Siegrist said American soldiers discovered a workshop with enough components to build 150 "explosively formed penetrators" in a Shiite village 25 kilometres north of Baghdad.

Earlier this month, a US military spokesman said EFPs were made in Iran and exported to Iraqi Shiite groups as bomb components to be assembled and used in attacks on US and Iraqi forces.

But Major Siegrist was more cautious.

"I don't think there's any way this can be tied to a government," he said.


"I mean, we didn't recover the bill, so we may never know."
Posted by: anonymous5089 || 02/26/2007 11:05 || Comments || Link || E-Mail|| [354 views] Top|| File under:
(suspected) Al-Qaeda in Iraq Emir Captured in Baghdad
Coalition Forces detained 15 suspected terrorists including a suspected al-Qaeda in Iraq emir during raids Monday morning targeting foreign fighter facilitators and the al-Qaeda in Iraq network. During an operation in Baghdad, Coalition Forces captured a suspected al-Qaeda in Iraq emir and one of his associates. Three suspected foreign terrorist facilitators were captured in operations northeast of Samarra, and eight more were captured in a foreign fighter safe house west of Mahmudiyah.

In downtown Ramadi, Coalition Forces captured two suspects in a foreign fighter safe house. Intelligence reports indicated members of the cell were allegedly planning suicide operations against Coalition or Iraqi Forces. "Coalition Forces are making progress dismantling the foreign fighter and al-Qaeda terrorist networks inside Iraq," said Lt. Col. Christopher Garver, MNF-I spokesperson. "These operations send a message to terrorists that they will be caught and prosecuted for their crimes under the Iraqi justice system."

This article starring:
al-Qaeda in Iraq
Posted by: Glenmore || 02/26/2007 09:45 || Comments || Link || E-Mail|| [365 views] Top|| File under:
IED Emplacing Teams 'Disrupted'
The release of this operations summary indicates the leads uncovered in the process have all been 'rolled up', and the teams have moved on to the next operation.
On Feb. 14, Coalition Forces began receiving enemy contact on the ground from a fortified building in the area. Determining the targets too hostile for ground troops, Coalition Forces called for close air support. Fixed wing aircraft used precision fires to destroy the building killing five terrorists and wounding four suspected terrorists.

Also during this raid, Coalition Forces disrupted two separate groups of terrorists who were in the process of emplacing IEDs alongside a road.

Due to the high level of danger, fixed wing aircraft were used to destroy the IEDs. Ten terrorists are believed to have been killed as a result.


'Disrupted' defined as 'disassembled'?



Coalition Forces continued their raid the following day and found a male Iraqi citizen shackled in one of the rooms of a targeted building.

Ground forces detained four males who were hiding near the building.

During a search, Coalition Forces found the hostage's cell phone on one of the detainees.


But if the CF (must find a name for Coalition Forces which abbreviates better) did not have a warrant can the cell phone evidence be used in court?



According to the hostage, he was tied up with a hood over his head for three days. He said he prayed and fasted during his captivity because he believed his captors were going to execute him. He was transported to a nearby military medical facility for an examination.

On the third and final day of the operation, Coalition Forces performed a controlled detonation destroying an IED factory. During a search of the targeted building, ground forces found a large amount of IED-making material including 1,000 pounds of various types of explosives, including nitric acid.

An explosives ordnance disposal team determined the material was too unstable to move. Ground forces cordoned off the area and ensured local citizens were moved to a safe distance during the controlled detonation.

The IED-making materials and building were destroyed to prevent future use by terrorists.


ALL IED-making material should be defined as 'too unstable to move' and handled in this way.
Posted by: Glenmore || 02/26/2007 09:45 || Comments || Link || E-Mail|| [331 views] Top|| File under:
Near Miss of Iraqi Veep; Sadr Pontificates
BAGHDAD, Iraq - The Iraqi vice president escaped an apparent assassination attempt Monday but suffered bruises and was taken a hospital to be examined, an aide said, after a parked car bomb exploded near a building where he was attending a conference. At least 10 people were killed and 18 wounded in the blast targeting a municipalities office in western Baghdad.

Adel Abdul-Mahdi, a Shiite and one of two Iraqi vice presidents, fell during the blast and was taken to the hospital to undergo an examination, according to an aide who spoke on condition of anonymity because he was not authorized to brief media. The aide said the vice president was giving a speech when the blast occurred.

The conference, which included municipal and public works officials, was in the upscale Mansour neighborhood that houses many embassies and has been the scene of kidnappings blamed on militants. Iraqi's other vice president is Tariq al-Hashemi, a Sunni.


The attack came as the powerful Shiite militia leader Muqtada al-Sadr said an ongoing security crackdown in Baghdad was doomed to fail because of U.S. involvement and suggested he was rethinking his cooperation. He bitterly complained that "car bombs continue to explode" in the capital despite the new security push. The statement issued in the name of the radical cleric al-Sadr put increased strains on the U.S.-Iraqi security sweeps aimed at restoring order in the capital.


Sadr statement strains sweeps?



Al-Sadr's Mahdi Army militia pulled its fighters off the streets under intense government pressure to let the 12-day-old security plan proceed. But a relentless wave of Sunni attacks — six alone in the Baghdad area Sunday — has apparently tested the patience of al-Sadr as well as many ordinary Shiites.

A return to the streets by the Mahdi Army forces could effectively block the security effort and raise the chances of Baghdad falling into sectarian street battles — the apparent aim of Sunni extremists seeking any way to destroy the U.S.-backed government.

"Here we are, watching car bombs continue to explode to harvest thousands of innocent lives from our beloved people in the middle of a security plan controlled by an occupier," said a statement read to hundreds of cheering supporters by an al-Sadr aide in Baghdad.


Sadr's guys only kill the un-innocent, a dozen at a time.



The cleric was highly critical of the U.S. role and urged leaders to "make your own Iraqi (security) plans." He said "no security plan will work" with direct U.S. involvement.

Al-Sadr — who has not appeared in public in more than a month — is no friend of Washington and his forces fought fierce battles with U.S. troops in 2004. But he has largely cooperated in the Iraqi political process to avoid strains with Prime Minister Nouri al-Maliki and the Shiite leadership.


Wotta hero!



The statement was the first public word from al-Sadr since U.S. assertions earlier this month that he fled to neighboring Iran to avoid arrest. Al-Sadr's aides and other loyalists insist he never left Iraq.

Shiite anger at the United States is running high since American soldiers on Friday detained the son of the most powerful Shiite political leader for nearly 12 hours after he crossed from Iran. U.S. officials claim Shiite groups, including the Mahdi Army, receive weapons and aid from Iran. Iran denies the charges.

"To my Shiite and Sunni brothers, I say, `Let us scorn sectarianism and hoist the banner of unity,'" said the statement from al-Sadr, whose militia is blamed for frequent execution-style slayings of Sunni rivals.

Since the security crackdown began, the number of bodies thought to be victims of Shiite death squads has gone down dramatically in Baghdad, but there has been no respite from violence blamed on Sunni insurgents.


Posted by: Bobby || 02/26/2007 06:25 || Comments || Link || E-Mail|| [335 views] Top|| File under:
Baghdad blast kills 6, slightly wounds vice president
A blast at an Iraqi ministry building killed six people and slightly wounded Vice President Adel Abdul-Mahdi during a ceremony on Monday, police and a senior political source said.

Abdul-Mahdi, a Shi'ite, was taken to hospital for "routine checks" after suffering minor wounds in the blast inside a hall of the Public Works Ministry building in central Baghdad. "We know he has been sent to hospital but it's a natural checkup," the source, from Iraq's governing Shi'ite Alliance, told Reuters.

Police said 31 people were wounded in the blast. Other officials, including the minister, were also present. Earlier, a spokesman for Abdul-Mahdi's office said he was not hurt and was back at his office in the heavily fortified Green Zone compound, the location of some government buildings and the U.S. embassy. The Public Works Ministry is outside the compound.

An employee who witnessed the blast said he had seen four dead bodies and that he had thrown himself on top of the Public Works Minister at the time of the blast. As the employee spoke, the sounds of shouting could be heard in the background. It was unclear if the attack was an assassination attempt. Iraq's top leaders are often targeted by militants.

Two police sources said it was unclear what caused the blast. Insurgents have increasingly been using suicide vests to carry out attacks because of tighter checks on roads aimed at reducing car bombings. The attack in which Abdul-Mahdi was hurt came with Iraqi President Jalal Talabani in Jordan where he undergoing medical tests after suffering extreme exhaustion and dehydration.
Posted by: ryuge || 02/26/2007 06:31 || Comments || Link || E-Mail|| [362 views] Top|| File under:
US To Release Evidence of Hostile Iranian Activity in Iraq (Debka)

US ambassador to Iraq, Zalmay Khalilzad and State department spokesman Sean McCormack said the US would soon present evidence of Iran's hand in the violence besetting Iraq. The spoke as US-Iran military tensions over Iraq continued to rise. The ambassador stressed too that the charges against the Revolutionary Guards al Quds Brigade agents detained at the Iranian "liaison center" in Irbil on Jan 11 would be made public. The detainees are still in custody. McCormack spoke of "solid evidence" that Iranian agents sent by the Iranian government are working with individuals and groups in Iraq. He quoted President Bush who vowed to confront the networks and individuals "trying to harm our troops."

Eight days after the US raid on Irbil, DEBKA-Net-Weekly 286 exclusively revealed some of the evidence referred to by the two US officials of Iran's Revolutionary Guards's direct involvement in terrorist operations in Iraq.


Quote: Their biggest catch was Iranian colonel Fars Hassami, No. 3 in the Revolutionary Guards al Quds Brigade's hierarchy, two below the Brigades commander, General Qassem Sulemaini. Officers of the al Quds Brigade also serve with Hizballah combat units in Lebanon and Hamas in the Gaza Strip.

The interrogation of Hassami and his four fellow detainees yielded some eye-openers, supplemented by sweeps of their offices and computers.

1. Col. Hassam was found to have been in charge of Iranian operations in northern and central Iraq - from Kurdish Irbil down to the northern outskirts of Baghdad – and all links with Iraq's Shiite militias, including Moqtada Sadr's Medhi Army, and Sunni insurgent groups.

Hassam was the live wire behind Iran's military, intelligence and logistic operations in the violence-stricken towns of the northern half of Iraq, Tal Afar, Mosul, Haditha, Kirkuk, Samarra, the Banji refinery town, Tikrit, Ramadi, Falluja and Baquba.

2. This same RG colonel managed an intensive recruitment campaign for the Sadrist Mehdi Army, which controls a large section of Baghdad and against which a combined Iraqi-US crackdown is under preparation.

Hassam's recruiting center in Ur (birth town of Abraham) north of Baghdad appealed to volunteers aged 15 to 45. Each was handed $1,500 in cash.

3. A second US raid in Irbil uncovered a stockpile of Iranian weapons. It consisted of 40 tons of explosives, shoulder-borne anti-air missiles, anti-tank missiles, hundreds of automatic rifles and a pile of ordnance made in Iran.

4. Inventories of the weapons and ammo supplied the Medhi Army in Baghdad and Kirkuk by Iran in the last two months were detailed on computer hard disks. Maps showed the locations of anti-air missile positions for shooting down American helicopters.

5. Questioning of the captives yielded the identity of the RGs' overall commander for orchestrating Tehran's program to dominate Iraq. The name of Col. Bassem Abtakhi struck a familiar chord with the American interrogators. Informed Middle East intelligence circles have come up against him before as the RGs representative attached to the Hizballah command in Lebanon in 2004 and 2005. They were told he now operates out of the Fajr base in Ahwaz, capital of the southern Iranian province of Khozestan.

Another familiar face is that of the RG officer nicknamed Mahdi Muhandes (Mahdi the Engineer – a terrorist euphemism for bomb-maker). His real name is Col. Muhammad Ali Ibrahimi and the captured men named him as responsible for smuggling Iranian supplies of arms and military equipment into Iraq.

End of quote from DEBKA-Met-Weekly

Khalilzad pointed out Wednesday, Jan 24, that Shiite political groups now dominating the Iraqi government had developed close relationships with the Iranian security forces while they were opposing Saddam Hussein. He singled out the biggest Shiite party, SCIRI for mention.

DEBKAfile's military sources note that the threat by high US officials of detailed disclosures of Iran's clandestine campaign to control Iraq and its hand in the spiraling sectarian violence further raises the military tensions between Iran and the United States. It adds fuel to the fears in Tehran that Washington may not be satisfied with filing a UN Security Council complaint against Iran's complicity in terrorism, but may also conduct cross-border commando raids against the RGs' al Quds bases near the Iranian-Iraqi border.


Posted by: Angenter Crolugum3645 || 02/26/2007 01:02 || Comments || Link || E-Mail|| [475 views] Top|| File under:
At least 40 killed and 30 injured in attack on business school in Baghdad
Insurgents launched yet another deadly blitz across Baghdad on Sunday, killing at least 40 people in an attack on a business school and setting off a minibus bomb near the Iranian embassy. A suicide bomber triggered his explosive vest packed with ball bearings outside the School of Economy and Administration in east Baghdad, the blast ripping through a crowd of young men and women.

Terrified parents converged on the scene searching for their loved ones, some collapsing in horror at the sight of blood and human flesh splattered across the entrance of the building. "They sold us out!" one man cried out, reflecting a growing sentiment that an 11-day-old US and Iraqi security plan has failed to protect the city from those determined to foment sectarian war.

A security official said at least 40 people were killed, and medics at the Imam Ali hospital said they were battling to save more than 30 critically wounded people, many of them female students. An emotional minister of higher education, Abed Dhiab al-Ujaili, said most of the dead were students who had flocked to the school for a day of exams, and that five security guards had given their lives to protect them. "What can you do?" he asked, his voice trembling. "Even the security can't do everything. It's very difficult to search everyone."

The school is an off-campus annex of Mustansiriyah University, which was targeted by extremists on January 16, when a twin bomb attack killed at least 70 people and wounded around 140.

In another attack, a minibus exploded across the street from the Iranian embassy. Iranian officials said they had not been targeted. The blast came during the morning rush hour when the road was packed with people heading for work in nearby Iraqi ministries. The embassy was not damaged, but amid the wreckage could be seen at least four unexploded artillery shells. Had they also detonated, the devastation would have been widespread. "The police told us that it was a Kia minibus, and that two people were killed. It was close to the embassy, but we weren't the target," Iranian diplomat Khalil Saadati told AFP.

An Iraqi defence ministry official confirmed that two civilians died in the blast and eight more were wounded. The blast ripped the bus apart, leaving only its shattered engine block amid scorch marks and a spray of deadly shrapnel. US Black Hawk choppers clattered overhead as a cloud of dust drifted over the embassy.

Later, a car bomb wounded five shoppers in the busy Karrada district, officials said. Gunmen stormed an Iraqi police checkpoint near Baghdad airport on Saturday, killing eight policemen. On Sunday, rockets and mortar bombs crashed into a market in an area in southern Baghdad and there were conflicting reports about casualties, police said. One police source said 10 people were killed in the attack in the Abu Dsher area of Doura neighbourhood. Two other police sources said no more than three people had been wounded. Another car bomb exploded along a commercial street in central Baghdad, in the Karrada district, sending a plume of black smoke into the air. One police source said four people were wounded while another said there were no casualties.

The death toll from a bomb attack on a Sunni mosque in western Iraq has risen to 56 with 103 wounded, a doctor said on Sunday as Iraq's prime minister blamed Al-Qaeda for the carnage. "The final toll of the car bomb which targeted the mosque is 56 killed and 103 wounded," said Dr Mukhies Abdul Hamid, medical supervisor for the Fallujah area which includes the town of Habbaniyah where Saturday's attack took place. Baghdad motorists were banned on Sunday from parking on any of the war-torn Iraqi capital's main streets in order to prevent car bombs and free up the movement of military forces.
Posted by: Fred || 02/26/2007 00:00 || Comments || Link || E-Mail|| [336 views] Top|| File under:
Israeli forces storm Nablus, impose curfew
(Xinhua) -- Israeli forces launched a large-scale ground operation into the West Bank city of Nablus Sunday morning, targeting what Israel says were Palestinian terrorist cells. Witnesses said that up to 60 military vehicles along with some bulldozers rolled into the city's old district and imposed curfew, adding that Israeli soldiers positioned themselves inside the houses. Clashes sparked between militants, stone throwers and Israeli soldiers. Israeli sources said that two soldiers were wounded. Palestinian sources reported that the Israeli army arrested at least six people in the west part of the city after they took refuge in a house.

Meanwhile, Israeli Radio reported that two Israeli soldiers were injured in the armed clashes erupted between the Israeli forces and the Palestinian gunmen in the city. The sources added that today's incursion was the biggest since 2002 Operation Defensive Shield. The Israeli troops also laid siege to the National Hospital in the city where the soldiers examine identities of people getting out or inside the hospital. This measure is apparently meant to look for suspected militants. The Palestinian Ministry of Health issued a statement demanding the siege on hospitals to be lifted.
Posted by: Fred || 02/26/2007 00:00 || Comments || Link || E-Mail|| [384 views] Top|| File under:
Israeli forces kill Islamic Jihad senior member in West Bank
(Xinhua) -- Israeli forces killed on Wednesday a senior member from the Islamic Jihad (Holy War) movement in West Bank city of Jenin, eyewitnesses and hospital sources said. The witnesses said that Israeli special forces, driving a civilian Volkswagen car, opened fire at Mahmoud Oubaid, 24, while he was in his car in Jenin, and then drove away. Hospital sources said that Oubaid died as soon as he was transported to the hospital due to the critical wounds he sustained.

This article starring:
MAHMUD UBAID
Islamic Jihad
Islamic Jihad
Posted by: Fred || 02/26/2007 00:00 || Comments || Link || E-Mail|| [353 views] Top|| File under:
Syria-Lebanon-Iran
Iran declares launch of first rocket into space
(Xinhua) -- Iran had successfully launched its first rocket into space with the purpose of research, local media reported on Sunday. The semi-official Fars news agency quoted Ali Akbar Golrou, deputy head of Iran's aerospace research center, as saying that "the rocket has reached an altitude of 150 km." "It didn't stay in the orbit and returned to earth by the help of parachutes," he added.

The international standard of the boundary between the earth's atmosphere and space is at 100 km above the ground, which means Iran's launch of the rocket has broke through that circumscription and should be categorized as a space test. Earlier in the day, Mohsen Bahrami, the head of Iran's aerospace research center, was quoted by the state television as saying that "the first space rocket has been successfully launched into space", adding "materials created by the Science and Technology and Defense ministries for research use were on the rocket."

Bahrami did not give more details about the range or nature of the rocket and its cargo, and only said that the test was in line with international regulations. A top Iranian lawmaker last month had said Iran would soon test-launch its rocket into space, while revealing that the country wanted to launch more home-made satellites with commercial purpose.

Iran in 2005 launched its first satellite, Sina-1, in a joint program with Russia, which was described by Iranian media as for research and telecommunications usage. Iran's launch of rocket on Sunday came at a time of escalating tensions between Tehran and the West as Iran refused to heed the UN Security Council's Feb. 21 deadline to stop its uranium enrichment activities. The U.S.-led West are pressing for wider sanctions on Tehran. The United States, along with some other Western countries, have been accusing Iran of seeking to develop nuclear weapons under civilian cover. Tehran has rejected such allegations, insisting on its "inalienable right" for peaceful nuclear energy.
Posted by: Fred || 02/26/2007 00:00 || Comments || Link || E-Mail|| [500 views] Top|| File under:
Who's in the News
102
[untagged]
Bookmark
E-Mail Me
The Classics
The O Club
Rantburg Store
The Bloids
The Never-ending Story
Thugburg
Gulf War I
The Way We Were
Bio
Merry-Go-Blog
Hair Through the Ages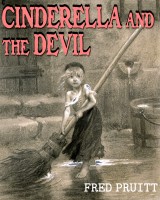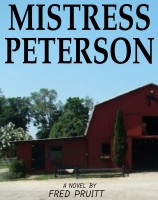 On Sale now!


A multi-volume chronology and reference guide set detailing three years of the Mexican Drug War between 2010 and 2012.

Rantburg.com and borderlandbeat.com correspondent and author Chris Covert presents his first non-fiction work detailing the drug and gang related violence in Mexico.

Chris gives us Mexican press dispatches of drug and gang war violence over three years, presented in a multi volume set intended to chronicle the death, violence and mayhem which has dominated Mexico for six years.
Click here for more information


Meet the Mods
In no particular order...


Steve White
Seafarious
Pappy
lotp
Scooter McGruder
john frum
tu3031
badanov
sherry
ryuge
GolfBravoUSMC
Bright Pebbles
trailing wife
Gloria
Fred
Besoeker
Glenmore
Frank G
3dc
Skidmark
Alaska Paul



Better than the average link...



Rantburg was assembled from recycled algorithms in the United States of America. No trees were destroyed in the production of this weblog. We did hurt some, though. Sorry.
3.230.154.129