Afghanistan
Afghan prison riot enters 4th day
A siege at the Afghan capital's main jail entered a fourth day on Tuesday but the government expressed hope for a peaceful resolution to a bloody revolt by hundreds of inmates.

Four prisoners have been killed and 38 wounded since more than 1,000 prisoners led by Taleban commanders and a kidnap gang leader took over parts of the Pul-i-Charkhi prison on Saturday night, prisoners told a human rights lawyer.

Troops backed by tanks and armoured personnel carriers have surrounded the jail on Kabul's eastern outskirts, but numbers appeared to have declined from hundreds to dozens on Tuesday.

Authorities sent food to the prisoners on Monday as a sign of good faith after negotiations led by Sibghatullah Mojadidi, a former president who heads a state-appointed peace commission trying to encourage Taleban insurgents to lay down their arms.

On Tuesday, trucks were seen entering the prison carrying mattresses and blankets to replace bedding prisoners set fire to during the siege.

Authorities have promised to restore electricity and water supplies once prisoners move from a block they have occupied, Deputy Justice Minister Mohammad Qasim Hashimzai told Reuters.

"There has been breakthrough in the talks," he said. "The prisoners have promised Mr. Mojadidi to evacuate the wing they had occupied. So we have optimism that this will happen today and I think we are nearing a peaceful end."

During the siege, prisoners occupied a block housing about 70 women inmates and their children, raising concerns for their safety. Officials said on Monday no hostages were being held and male and female prisoners were back in their respective blocks.

Officials said inmates did not appear to have guns but did have makeshift weapons made from broken furniture.

Nader Nadery of the Afghan Independent Human Rights Commission, which has been involved in talks with the prisoners, said Taleban suspects, about 200 of whom were being held without trial, were demanding to be tried or freed.

Prisoners have also demanded an end to a new rule requiring them to wear uniforms and the removal of cell bars.

Corruption and inefficiency in Afghanistan's war-shattered legal system means suspects are often held without trial for years, especially if they lack resources or influential patrons as is the case for many militant suspects.

On Monday, Mojadidi said the prisoners had agreed to allow treatment of the wounded and preparations for the burial of any dead. Referring to the prisoners' demands, he said "some of them were logical, some minor and some important".

Nadery said ringleaders included Timoor Shah, head of a gang that kidnapped an Italian aid worker last year and police named the Taleban commanders as Mullah Mujadid and Mullah Shahidzai.

While the Italian aid worker was free unharmed, Timoor Shah faces a death sentence for murdering an Afghan businessman.

Officials initially said Al Qaeda suspects were among the ringleaders, but later said the militants were mostly Taleban.

The jail at Pul-i-Charkhi, where thousands of Afghans who opposed communist rule were killed and tortured in the 1980s, has been the scene of unrest before.

Officials say the riot erupted after authorities issued uniforms to prisoners to prevent a repeat of an escape last month by seven Taleban who mingled with visitors.

In December 2004, four policemen and four inmates died in a siege at the jail when militants attempted a breakout.
Posted by: Dan Darling || 02/28/2006 01:26 || Comments || Link || E-Mail|| [6458 views] Top|| File under:
Africa North
US special forces hunting GSPC in Mali
The sun has just set over the dunes of the Sahara, and the terrace bar of the Hotel Bouctou, Timbuktu's oldest tourist lodge, is filling up with customers. Tuareg nomads draped in traditional blue robes, or bubu; Westernized locals in jeans and college t-shirts; and foreign tourists sway to the music of Salif Keita, the great Malian vocalist. In the fading light, almost nobody seems to notice the five young Americans with close-cropped hair and trim physiques nursing Castel beers at a circular table in the corner. "They've taken over a block of the Hotel Bouctou, and they keep to themselves," Azima Ali, a Tuareg tour guide, whispers to me as the call of the muezzin from Timbuktu's dozens of mosques rises over the sandy alleys in the gathering darkness.

The strangers at the corner table may seem mysterious, but, here in Timbuktu, their identity has become something of an open secret: They are U.S. Special Forces. What's far less clear is exactly what they do when they leave the hotel and strike out over the dunes. "We're not authorized to talk to the press, sir," one of them responds when I sidle over to their table and introduce myself.

For centuries, the word "Timbuktu" has been a metaphor for the end of the earth. But, now, this desolate patch of mud mosques and mud-brick houses at the southern fringe of the Sahara has assumed an unlikely new identity: a focal point in the global war on terrorism. According to Western diplomats and Malian officials in Bamako, Mali's capital, Islamic terrorist groups have come to regard the poorly controlled, sparsely populated region north of Timbuktu as both fertile ground for recruitment and as a potential site for training camps, modeled after the secret enclaves set up by Osama bin Laden in Afghanistan in the 1990s. Concerned about the radical threat in Mali, the Bush administration has been sending teams of Special Forces to Timbuktu and Gao, an oasis 250 miles to the east, to train Malian troops in counterterrorism and to conduct their own operations.

After a rocky start that one American diplomat attributes to bureaucratic rivalry and a clash of strategies for fighting terrorism, the State and Defense departments are cooperating closely in the Sahel, the vast region bordering the southern Sahara. Military training and border patrols have gone hand in hand with an ambitious outreach program run by diplomats in Tuareg villages along the old salt route between Mali and Algeria. But the Islamic extremists in Mali aren't giving up easily. Repeating a pattern seen in other countries, such as Kenya, they are marrying into the local population and buying support among sheiks and imams, quietly spreading the message of jihad.


The roots of the problem in Mali's north go back at least 15 years, when Tuareg nomads, frustrated by years of drought and the failure of the Malian government to come to their aid, rose in armed rebellion. After a series of peace accords, the uprising ended in 1996, and the Tuaregs surrendered hundreds of Kalashnikov rifles, which were buried in the concrete pedestal of a "Monument to Peace" that sits on a rise on Timbuktu's outskirts. But the final agreement was essentially a face-saving device for the Malian government, which had neither the funds nor the manpower to continue fighting. Malian authorities agreed to draw down their military presence in the region north of Timbuktu, and diplomats say there was also a tacit understanding that they would not interfere with the Tuaregs' traditional source of income, the smuggling of contraband across the porous desert borders. After the Malian army retreated in the mid-'90s, the area became an ever wilder no-man's-land, and radical elements moved into the vacuum.
Continued on Page 49
Posted by: Dan Darling || 02/28/2006 01:38 || Comments || Link || E-Mail|| [6461 views] Top|| File under:
Arabia
Saudis Say Kingdom's al-Qaida Leader Slain
RIYADH, Saudi Arabia (AP) -- The leader of al-Qaida in Saudi Arabia and two men who helped attack the world's largest oil-processing complex were among five militants killed during police raids in the capital, authorities said Tuesday. The announcement was the first acknowledgment by Saudi authorities that some attackers had escaped after Friday's attack on the Abqaiq facility, which processes about two-thirds of the country's oil for export.

Fahd Faraaj al-Juwair, the kingdom's most-wanted terror suspect, and two militants who attacked the Abqaiq facility, died in a Monday shootout, the Interior Ministry said in a statement carried by the official Saudi Press Agency. Two other militants also were killed. Saudi authorities said al-Juwair and slain militants Ibrahim Abdullah Ibrahim al-Mutair and Abdullah Muhia Shlash al-Sulaiti al-Shamari were on the kingdom's list of most-wanted terrorists issued in June. The fourth slain militant was identified as Saudi Jaffal Rafea al-Shamari, whose identity has not previously been made public. Authorities said they are still trying to identify a fifth militant killed in what they called a "fierce" but brief gunbattle in eastern Riyadh. All were sought in connection with the attack, but the authorities did not say which of the five men participated.

Al-Juwair, who was in his mid-30s, was the latest in a long line of leader of al-Qaida in Saudi Arabia and a longtime extremist whose two brothers were killed in clashes with Saudi forces in 2004, authorities said. Saudi officials said a sixth wanted militant was arrested at an undisclosed location in the same part of Riyadh. His name was not made public Tuesday. Police said they found 11 AK-47 rifles, ammunition, hand grenades, pipe bombs, rocket-propelled grenades and $53,000 in Saudi currency at the scene of the shootout. Two cars also were found at the scene. One had been used in the Abqaiq attack, the first-ever strike on Saudi Arabia's vital oil infrastructure. The Saudi branch of al-Qaida claimed responsibility for the attack, which killed two suicide car bombers identified by the Interior Ministry on Sunday as Abdullah Abdul-Aziz al-Tweijri and Mohammed Saleh al-Gheith. Both also were on the most-wanted list.
Posted by: Anonymous || 02/28/2006 13:58 || Comments || Link || E-Mail|| [6457 views] Top|| File under:
Soddy al-Qaeda members were from leading Soddy tribes
In a sign of weakening loyalties to the ruling tribe of Al-Saud, two Saudi suicide bombers who attacked the Abqaiq gas plant Friday, hail from two leading Saudi Najdi families with numerous members occupying leading official positions in the absolute monarchy.

The first suicide bomber Abdullah AbdulAziz AlTwaiajri's, is relative to Abdul Aziz Al-Twaijri, King Abdullah's closest advisor for over 50 years, and among the most influential men in the country. Khalid and Abdul Mohsen Al-Twaijri are secretary and advisor for the King consecutively. Ahmed Othman Al-Twaijri is a member of the Shoura Council, and Major General Saad Al-Twaijri is the head of the Saudi Civil Defense. Numerous other members of Al-Twaijri family occupy political and security positions. Similarly is the case of Mohamed Saleh Al-Ghaith, who is a relative of Wahhabi cleric Ibrahim Abdullah Al-Ghaith, the head of the Saudi religious police.

The Al-Saud ruling tribe depends on the loyalty of Najdi families to assure its grip on the country. Thus these families have been the prime recipients of most senior government offices. The fact that these families comprise Al-Qaeda suicide bombers undercuts the security of the tribal monarchy, and reveals that Al-Qaeda has penetrated and split the loyalty of leading families, families that the ruling Al-Saud depends on to maintain control. The Saudi government is dominated by Najdi officials, lead by the ruling tribe of Al-Saud, which occupies the largest share of senior political positions. A study by Dr. Mohamed Bin Sunitan, published in 2005, found that 78% of senior government jobs were held by Najdis, who make up only 26% of the country's citizens.
Posted by: Dan Darling || 02/28/2006 02:21 || Comments || Link || E-Mail|| [6458 views] Top|| File under:
Al-Ahdal tied to Soddy businessmen, Chechen Killer Korps
Al-Qaida's number two man in Yemen appeared in court for a second hearing on charges of raising large funds from Saudi businessmen to support the terrorist group. Public Prosecutor Khaled Mawry told the court Monday that Mohammed Hamdi Ahdal, also known as Abu Assem, admitted he has raised in four years more than one million Saudi riyals ($266,000) from Saudi businessmen to support al-Qaida operations in Yemen.

Mawry said Ahdal acknowledged that he gave 70,000 riyals to Abu Ali al-Harithy, al-Qaida leader in Yemen who was killed in November 2002 in a U.S. drone attack in the province of Maarib, northeast of Sanaa. Ahdal also confessed that he has traveled to Afghanistan for military training then went to Bosnia to fight through the intermediary of a Saudi charity group called Berr and Ihsan. He was later imprisoned in Saudi Arabia before being deported to Yemen. Additionally, he raised funds for Chechen fighters in Yemen and handed 30,000 Saudi riyals to Ghaleb Sayidi, also a defendant in the same case, to promote Muslim extremism and encourage youth to take on jihad (holy war) in the province of Maarib.

Ahdal denied before the court all the accusations filed against him by the public prosecutor, arguing that he was forced to make false confessions during his 7 months in solitary confinement. Ahdal was arrested in 2003 and his trial began on Feb. 13, a week after 23 al-Qaida prisoners deemed among the most dangerous in the country, escaped from the central intelligence prison in Sanaa, touching off Washington's outrage and criticism. Among the escapees, 13 were convicted in the Oct. 23, 2000 bombing of USS Cole in which 17 U.S. servicemen were killed.
Posted by: Dan Darling || 02/28/2006 01:47 || Comments || Link || E-Mail|| [6458 views] Top|| File under:
Bahrainis Continue Protests Over Samarra Bombing
Bahraini Shiites took to the streets in Muharraq and Aali on Sunday night marking the fifth day of protests over Wednesday's dawn bombing in Iraq that destroyed the Askariya Mosque in Samarra. The protests followed strong condemnation by Bahrain's Cabinet of the attacks on Iraq's religious sites in Samarra with the Bahraini Prime Minister Shaikh Khalifa ibn Salman Al-Khalifa, warning that such sectarianism harms Iraq's national unity. He also urged for self-control, calm and dialogue to stop the country from slipping into civil war.

Bahrain's leading Shiite opposition society Al Wefaq, which echoed the prime minister's concerns, condemned the attacks on Sunni mosques and the killing of Iraqi Sunnis while accusing the terrorists who carried out the attacks on the mosque of carrying out the attacks on Iraqi Sunnis to create a rift among the Iraqis. Al Wefaq in its statement also criticized 'some' satellite channels, which it did not name, for fostering the views of terrorists and painting the fighting between the Iraqis against each other as 'jihad'. Sunday's protests, where hundreds took part, came on the heels of one of the largest ever protests to have been organized in Bahrain when well over a hundred thousand Bahrainis, including some thousands of women, marched last Friday denouncing Al-Qaeda and its supporters and also holding the US and Israel equally responsible for the attacks.


Yeah. It hadda be our fault, somehow...

The Olama Islamic Council (OIC) chairman, Ayatollah Sheikh Isa Qasem, who led Friday's protest blasted the Takfeereah groups, which are groups that seek to paint Muslims who differ with them as infidels, whom Shiites accuse of carrying out the attacks. "If the Takfeerean believe that Islam is only what they believe and everything else is not Islam and that the bloodshed of other Muslims and non-Muslims is acceptable to them than they have to kill billions of people in this world," he told the crowd. "And when they are done killing they will turn on themselves because they understand nothing but the language of blood and their only relation to religion is the bloodshed of others." Sheikh Qasem also accused the occupation forces of encouraging the attacks by the Takfeereah groups.

Eleven Bahraini Shiite Islamic societies had earlier issued a combined statement condemning the attacks. The Bahrain's Supreme Islamic Council (SIC), which represents Sunni and Shiite clerics, also condemned the attacks in a separate statement.
Posted by: Fred || 02/28/2006 00:00 || Comments || Link || E-Mail|| [6458 views] Top|| File under:
Yemen Executes American Missionaries' Murderer
Yemeni authorities executed yesterday a man convicted of murdering three American Christian missionaries in an attack on a Baptist hospital in southern Yemen in 2002. Abed Abdul Rezak Kamel, 35, was sentenced to death in May 2003 after he was convicted of killing the three Americans on Dec. 30, 2002. He reportedly entered the hospital and bravely gunned down two physicians and an administrator. A fourth missionary was injured in the attack.

Kamel was executed by a firing squad at the central prison in Ibb province, some 190 kilometers south of Sanaa, in the presence of prosecution representatives and lawyers, said the sources. Judicial sources said the verdict, upheld by an appeals court in December 2003, was affirmed by President Ali Abdullah Saleh on Saturday. Saleh also heads the country's Supreme Judicial Council.


G'bye, Kamel. Give our warmest regards to Himmler.

Bet he wishes he was in Guantanamo right now.

During the trial, Kamil admitted to the crime, and told the court he was defending Islam when he killed the three missionaries. Yemeni officials have said that Kamil was a member of a militant group that had planned to assassinate secular politicians and foreign missionaries working in the Arab country. They said the group was led by the radical preacher Ali Ahmad Jarallah, who was executed last November after a court convicted him of murdering a senior opposition politician on Dec. 29, 2002, just one day before Kamil killed the three Americans.
Posted by: Fred || 02/28/2006 00:00 || Comments || Link || E-Mail|| [6469 views] Top|| File under:
Saudis Tighten Border Control with Yemen
An investigation is currently underway in Saudi Arabia to determine the identities of several individuals who were hiding in a farm near the Saudi- Yemeni border after illegally entering the Kingdom. Lieutenant Mansour al Turki, official spokesman for the Interior Ministry, told Asharq al Awsat on Sunday the security services had detained several men who had illegally entered Saudi Arabia from Yemen. They were discovered on Saturday in the Dagharir village, in Samta province, south of Jizan.


"Y'aint from around here, air yew?"

There was nothing to suggest the men were connected to terrorism. A preliminary interrogation had revealed they were illegal residents.


"So just what do youse guys do for a living?"
"We are but simple itinerant fruit pickers, effendi!"
"This is Soddy Arabia. Look around. There ain't nothin' but sand and rocks. You got a better story?"
"We are but simple itinerant rock pickers, effendi!"

Conflicting reports in the media indicated twelve to twenty people had been detained. However, al Turki said, "I do not remember the exact number now" but the most important issue was that they did not belong to any terrorist group.
There were fears that the arrests were connected to the recent prison escape in the Yemen capital. Twenty three inmates affiliated to al Qaeda, some of whom took part in the attack on USS Cole as it refuelled in the Yemeni port of Aden in October 2000 and a 2002 attack on the French tanker Limburg off Yemen 's coast, escaped from their prison in Sanaa. Amongst them were Fawaz Yahya al-Rabei, sentenced to death, Jamal al Badawi, sentenced to ten years and Abu Assem al Hadel, who was caught last year after a four-year chase and is described at al Qaeda in Yemen's second in command.


"But it ain't them. Really."

For his part, Saleh al Santaly, head of border patrols in Jizan, indicated that Yemenis are regularly detained after illegally crossing into Saudi Arabia and estimated their number at 600 per day. He added that elderly men, women and children often enter the Kingdom illegally in search of a better life and denied that any wanted militants had crossed the border.


"No, no! Certainly not! We asked around and everything!"

In Najran, a senior source in the border guards in Najran said illegal border crossings were a daily occurrence with 20 to 30 individuals attempting to enter Saudi Arabia everyday, including women and children, who cross the border region on foot. Many are found to suffer from AIDS and other diseases after health checks are conducted, he added.


That's where it comes from, huh?

Meanwhile, the FBI has added the names of al Badawi and Jaber al Banna to its list of most wanted terrorists. A third, Abdullah al Rimi, is sought for questioning. The FBI has earmarked rewards ranging from five to 25 million to anyone who provides valuable information that may lead to the arrest of any of 26 most wanted terrorists, including Osama bin Laden, Ayman al Zawahiri and Abu Musab al Zarqawi.
Posted by: Fred || 02/28/2006 00:00 || Comments || Link || E-Mail|| [6458 views] Top|| File under:
Bangladesh
Robber leader killed in 'encounter'
This just in from our ace correspondent D.J. Wu...
A ringleader of an inter-district gang of robbers was killed in an encounter between his cohorts and police at Bholaganj in Companiganj upazila of Sylhet district early yesterday.


Reeeeally? That's tragic. How'd it happen?

The robber, Kadir, was arrested in Bholaganj area on Sunday.


"Yez got me, coppers! Don't shoot!"

On his confessional statement, the law enforcers took him to a place in the same area at about 3:00 am yesterday to arrest his accomplices and recover the looted goods.


"Yeah, really! They're at the hideout! They'll be asleep by now! It's 3 in the morning! So youse guys can just... Whuddya mean, I gotta come, too?"

Sensing presence of the policemen,


"Hark, Mahmoud! I sense the presence of law enforcers!"

the cohorts of the ringleader opened fire,


"Take that, coppers! And that! And that! Hahah!"

forcing the police to retaliate.
Police said Kadir, wanted in 12 systems cases, was caught in the crossfire while trying to flee and died on the spot.


"Aaaiiiieeee! Rosebud!"
"Oh. Sorry. My bad!"

This is the first incident of death in 'crossfire' with police in the district.


Wow. It wasn't RAB this time. That is news.
Posted by: Fred || 02/28/2006 00:00 || Comments || Link || E-Mail|| [6457 views] Top|| File under:
Over 50 Delduar JMB men yet to be hunted down
Over 50 JMB cadres including two 'district commanders' and 10 suicide bombers still evade arrest in Delduar upazila in Tangail. A high police official here seeking anonymity said Delduar is e an area from where perhaps the highest number of JMB militants have been recruited. JMB recruited about 100 cadres from the area, the police official told this correspondent. Twelve of the 30 JMB suicide bombers recruited from Tangail district are from Delduar, the police official said.

Police so far arrested 30 militants including three suicide bombers and busted four dens of JMB (Jamaatul Mujahideen Bangladesh) since the serial bombings on August 17 last year. Police also recovered huge quantities of explosive and bomb making materials from the dens in Baropakhia, Lawhati, Putiajani and Elachipur in Delduar upazila and adjacent Madarkol, Kamarnaogaon, Herendrapara, Bhurbhuria and Baruha villages. Police are hunting for JMB's Narayanganj 'district commander' Mollah Omar alias Shakil Ahmed, 25, Tangail 'district commander' Abdullah Taslim, 30, and nine suicide squad members, all hailing from Delduar, he added. Others from Delduar on the hunt list include JMB Tangail district trainer Iliyas, 27; Afghanistan-returnee Zubayer, 37; and 'regional commanders' Mohammad Fazlu, 30; Hafez Abdul Kader, 27; Khaled Siddiki, 22. Abdul Alim, Office-in-Charge (OC) of Delduar police station, was closed earlier for failure to nab the militants.

JMB started its militant activities in the upazila centering Baropakhia Qaumi Madrasa, two kilometres from the upazila headquarters in 2003, police sources said. In two years, the militant outfit set up four dens in Baropakhia, Lauhati, Putiajani and Elachipur, where militants were given training on use of arms and bomb making, the sources said. JMB chief Shaiekh Abdur Rahman and his younger brother and military wing chief Ataur Rahman Sunny, younger brother of Abdur Rahman, used to visit the training camps and held meetings.

JMB in their first operation in Delduar blasted a bomb at a jatra (opera) function at Tukchandpur on January 8 last year. Ataur Rahman Sunny along with Molla Omar alias Shakil Ahmed and another cadre in Delduar led the attack, police sources claimed. The three arrested suicide bombers are Toriqul Islam, 16, of Mouloubipara village and two brothers--Mir Suman, 22, and Mir Dipon-- of Bhurbhuria village in Delduar. The rest nine suicide bombers recruited from the upazila are still evading arrests.
Posted by: Fred || 02/28/2006 00:00 || Comments || Link || E-Mail|| [6459 views] Top|| File under:
Europe
GIA financier faces trial in France
A key suspect in a deadly series of terror attacks in Paris in 1995 went on trial today after a decade-long battle by France for his extradition from Britain.

Rachid Ramda, considered the banker for Algerian terrorists who carried out the bombings in the Paris Metro, faces charges of providing logistical help for the attackers. He risks up to 10 years in prison.

The Paris trial, expected to run until March 22, is only the first act in Ramda's judicial confrontation. In a second trial, not yet scheduled, he will answer to murder charges in the deaths of eight people and the attempted killing of 150 others in three attacks.

For 10 years, Ramda was the object of an extradition battle between Paris and London, which began taking a tougher stance on terror suspects after the September 11, 2001, al Qaida attacks on the United States.

Once Britain gave the green light for his extradition, Ramda used every possible appeal to avoid his transfer to France. He was extradited to France in December, and his first trial date was set days later.

The session is unlikely to go like clockwork.

Ramda's lawyer, Guillaume Barbe, says he will seek to have the trial postponed until the end of a police inspection into alleged torture of Islamic militants arrested in crackdowns during the attacks.

A book published this month by three journalists at the newsweekly Le Point alleged that Islamist suspects were subjected to torture by interrogators in Paris and Lyon.

Supporters of a campaign to block extradition alleged that Ramda may eventually be deported from France to Algeria and could face execution there. But the British High Court judges said there was no real risk Ramda would be ill-treated in French custody or deported to Algeria.

The prosecution claims that Ramda provided funds for the attackers from his London base. On October 16, 1995, he allegedly sent a money order for £5,000 (€7,300) to one of the leaders of the bombing plots, Boualem Bensaid. Bensaid is now serving a life sentence in France.

A radical Algerian insurgency movement, the Armed Islamic Group, claimed responsibility for most of the attacks, revenge for alleged French support of Algeria's military-backed government in the brutal insurgency there that began in 1992.

The bloodiest attack, on July 25, 1995, killed eight people at the Saint Michel Metro station and injured 150 others. Two other people died in later attacks and scores were injured.
Posted by: Dan Darling || 02/28/2006 02:16 || Comments || Link || E-Mail|| [6460 views] Top|| File under:
European GICM leader arrested
Indeed, as the weekly La Gazette du Maroc reported citing insiders Moroccan sources, Saad Hussaini was arrested in Syria and extradited to Morocco.

As far as I know, Moroccan officials have not confirmed this scoop yet.

Hussaini is one of the leaders of the Moroccan Islamic Combatant Group GICM and is most likely the brain behind the Casablanca attacks in 2003 which killed 45 and the Madrid bombings in 2004 which killed 192.

Hussaini is considered by many as one of the GICM founders and its European leader.

According to Spanish press, Morocco and Spain have been looking for him for more than three years.

Hussaini was arrested in Syria a few months ago at the border with Iraq and was just delivered to Moroccan authorities. His capture was possible thanks to the cooperation between different intelligence services and in particular American ones. In fact, American operatives tracked Hussaini down from Pakistan to Afghanistan to Saudi Arabia and finally Syria where he was arrested. Since Hussaini is known by Western services for his efficient recruiting skills, he was most probably trying to recruit new mujahidins for the Jihad in Iraq.

If all this is confirmed, this is a very big catch and that's why French, Spanish and Belgian authorities are going to be very keen to interview him.
Posted by: Dan Darling || 02/28/2006 02:14 || Comments || Link || E-Mail|| [6458 views] Top|| File under:
Spanish al-Qaeda member arrested
Spanish police have arrested a Tunisian man in the southern city of Malaga as part of an investigation into an al Qaeda recruiting network that police cracked in December, the Interior Ministry said on Monday.

The ministry identified the man as Chafik Jalal, 44, and said in a statement that he was carrying two false French identity cards and a fake French driving licence.

In December, police arrested 16 people in Spain on suspicion of recruiting volunteers to send as suicide bombers or insurgents to Iraq, Chechnya or Kashmir. Two more people gave themselves up when they heard police were looking for them.

The judge jailed six of the suspects and freed the rest on condition that they report regularly to the courts near their homes.

The investigation focused on a mosque in Malaga that was attended by people with radical Islamist beliefs, the judge said.

Jalal was closely linked to the group's Iraqi leader, Abu Sufian, and helped provide recruits with false passports, the Interior Ministry statement said.
Posted by: Dan Darling || 02/28/2006 02:06 || Comments || Link || E-Mail|| [6457 views] Top|| File under:
India-Pakistan
Pakistan gets "joint standoff weapons"
Pakistan gains capability to hit invisible target
(Updated at 2200 PST)

ISLAMABAD: Pakistan has gained what it calls 'joint standoff weapons' a capability through which an invisible target can be hit.

The weapon, in which integrated Global Position System and Inner-shell Management System Navigation are used, is a part of a joint programme of Navy and Air force in the U.S.

Joint airframe, guidance system and flight control is used in this programme which is designed on the modular programme and thanks to this system the missile can hit a target at range of 70 kilometers.

The missile can hit an enemy target without entering air limits of an enemy.
Posted by: john || 02/28/2006 15:46 || Comments || Link || E-Mail|| [6462 views] Top|| File under:
Maoists blow up 50 tribals in India
In the worst ever attack by Maoists, at least 50 people were feared killed and over a hundred others injured in a landmine blast detonated by the Left extremists near Darbhagura village on Sukma Konta road of Dantewada district on Tuesday morning.

The attack took place more than 500 km from Chhattisgarh's capital, Raipur, on the State's border with Andhra Pradesh.

Chief Minister Raman Singh said one vehicle was blown up in the blast while the Maoists opened fire on a bus and truck in which people were returning after attending a salwa judum (peace march) meeting in Dornapal.

He said though the toll was likely to go up, till Tuesday afternoon there was information about the death of 25 people. He said 38 people were injured.

Unconfirmed reports, however, said more than 50 people were killed. About 15,000 people are said to have attended the salwa judum meeting.

While a military helicopter was called in to evacuate the injured to Bhadrachalam in Andhra Pradesh, additional security forces, along with commandos, were sent to the spot.

"Our first priority is to evacuate the people and provide medical assistance," Mr Raman Singh said before leaving for the spot along with Home Minister Ram Vichar Netam and DGP RP Rathod.

The Chief Minister said he had earlier pointed out that people should go on foot and cycle in the Maoist-infested areas. "Such incidents are due to carelessness," he added.

Asked if it was a setback to the ongoing salwa judum, Mr Singh said that the march against Left extremism would not be stopped. However, he added that the strategy would be reviewed in view of the latest incident. The issue was raised in the ongoing Assembly session. A statement about the incident was given by Parliamentary Affairs Minister Ajay Chandrakar. After paying condolence to the deceased, the Assembly was adjourned till Wednesday.

Interestingly, Congress seemed to be divided over the issue of salwa judum. While Leader of Opposition Mahendra Karma, who is known as the hero of salwa judum, described the incident as an act of desperation, former Chief Minister and senior Congress leader Ajit Jogi held the State Government responsible for the violence. He alleged that the tribals were being used as security cover in the name of salwa judum by the Government and police. He said the salwa judum in its present form was not correct and that before going ahead with the meeting, proper protection to the people should be ensured.

Meanwhile, Mr Singh, after visiting the spot, denied reports of kidnapping by the Maoists. He said that the Maoists were resorting to violence because the people had challenged them.

Besides, the Government is taking all possible measures against them. "Maoists are reacting here because they are being challenged by the people and the Government is taking action," Mr Singh told The Pioneer over telephone. "How can the problem be solved if only Chhattisgarh takes action against the Maoists and other affected States remain reluctant?" he asked. The problem can be solved if all affected States adopt a joint action plan against the Maoists, he added.

An ex-gratia of Rs 2 lakh to the next-of-kin of the deceased has been announced.


Posted by: john || 02/28/2006 14:41 || Comments || Link || E-Mail|| [6459 views] Top|| File under:
Meet the most hated man in Pakistan
February proved that US President George W Bush is the most hated man in Pakistan.

Thousands of Pakistanis descended on the roads of Lahore, Islamabad, Peshawar, Karachi and other cities to protest the publication of blasphemous caricatures of their Holy Prophet Mohammed by a newspaper in Denmark.

Significantly, the protesters raised more slogans against Bush than against Denmark, indicating that many Pakistanis believe Bush is a crusader who refused to apologise for the desecration of the Holy Quran at the Guantanamo Bay and Kandahar prisons by American soldiers in the summer of 2005.

Many observers in Islamabad were surprised when a few thousand students of English medium schools and colleges attacked the heavily guarded diplomatic enclave in front of the ministry of foreign affairs. Young boys did not pelt stones at the Indian high commission, but they damaged the embassy of Egypt, an Islamic country.

Why? Because they believe Egyptian President Hosni Mubarak is a ruthless dictator, and that Bush is protecting dictators all over the Muslim world.

The anti-Bush slogans raised by the new generation of moderate Pakistanis in the federal capital is a matter of great concern for many Western diplomats.

Cricket legend Imran Khan, who initially stayed aloof from the anti-caricature rallies which began in the second week of February, now plans to lead a big anti-Bush rally from Rawalpindi to Islamabad on March 3, the day President Bush is expected to arrive in Pakistan.

When Jamaat-e-Islami chief Qazi Hussein Ahmad offered to join his rally, Imran replied: 'Please stay away from me. I am going to march against Bush with boys in jeans and beautiful girls without headscarves. I will prove that not only Mullahs but majority of liberal Pakistanis thinks that Bush is the biggest terrorist on earth who killed thousands of innocent people from Iraq to Afghanistan and now he is planning to invade Iran in the name of war against terror.'

Another question doing the rounds in Islamabad is why Bush took the risk to say that 'America supports a solution that is acceptable to Indians, Pakistani as well as the citizens of Kashmir.'

Many Pakistani officials are very happy about the statement, thinking that Bush, aware of the burning hatred against him in the minds and hearts of common Pakistanis, is trying to make amends by issuing the most supportive statement of Pakistan's position on Kashmir ever made by any American president.

But some analysts think that by using the words 'citizens of Kashmir,' Bush actually supported the idea of Independent Kashmir, which is not acceptable to either India or Pakistan.

It is also believed by many in Pakistan that Bush is using the Kashmir card to achieve some of his own objectives.

On one side he is giving an impression that the 'citizens of Kashmir' are not citizens of India. On the other hand he told Doordarshan in an interview 'on my trip to Pakistan, I will, of course, talk about the terrorist activities, the need to dismantle terrorist training camps and to protect innocent life.'

Is he trying to blackmail both India and Pakistan? What could be his objective behind using the Kashmir card?

Bush wants India to sign a nuclear deal on the terms and conditions laid down by Washington. Many security experts in Pakistan are 'happy,' believing that Washington is trying to penetrate India's nuclear weapons programme.

But some experts in Islamabad expressed fear that after conquering the Indian nuclear installations, America would also like to track Pakistan's nuclear programme in the name of 'peaceful cooperation.'

Bush is also trying get Indian and Pakistani support for his adventure in Iran.

The removal of Mani Shankar Aiyar as India's petroleum minister led many Pakistanis to believe that the 'biggest democracy' in the world is now taking dictation from America.

Aiyar, like Pakistani Senator Mushahid Hussein, secretary general of the pro-Musharraf Pakistan Muslim League, is know to be anti-American. It is not a secret in Islamabad that a major group in the Pakistan Muslim League wants to remove Senator Hussein from the office of secretary general because of his criticism of America and the West. Both Aiyar and Hussein are also avid supporters of the proposed Iran-Pakistan-India gas pipeline project which is opposed by the Bush administration.

Why did Bush announce that he would bring up terrorist training camps with Musharraf?

Actually he is pressurizing Islamabad to do more against the Taliban and Al Qaeda. The visits of Afghanistan President Hamid Karzai and Commonwealth Secretary General Don MacKinnon to Islamabad a few days before Bush's arrival are seen as pressure tactics from Washington by many in Islamabad.

Karzai claimed in Islamabad that Al Qaeda does not exist in Afghanistan, while MacKinnon said Musharraf had to remove his military uniform by 2007. Most Pakistanis have no doubt that the Commonwealth will not raise any objection to Musharraf's uniform if Islamabad hands over a big Al Qaeda fish to Washington in coming weeks.

There is no denying America did a lot in the earthquake-affected areas of Pakistan after October 8. So why are most Pakistanis unwilling to trust America? Why do they still think that Bush is not sincere in solving the Kashmir dispute?

The answer is the current situation in Balochistan.

Pakistan helped America to dislodge the Taliban from Kabul in December 2001. Hamid Karzai was installed there as the new ruler, but he never protected Pakistani interests. There were at least two major attacks on the Pakistani embassy in Kabul after the fall of the Taliban. Now Pakistani officials openly complain that the recent terrorist activities in Balochistan are being organised and financed from Afghanistan, a country that is controlled by a pro-Washington administration.

Bush invaded Iraq in 2003 to destroy Saddam Hussein's weapons of mass destruction, but has been unable to produce even a single such weapon from Iraq since then.

So how can he be trusted?

To establish his credibility in this part of the world, he needs to do a lot more. First, he must resolve the Palestine problem. He must accept the democratically elected government of Hamas in Palestine.

Only after that will he be in a position to speak on the issue of Kashmir.

Hamid Mir is Bureau Chief, Geo TV, Islamabad
Posted by: john || 02/28/2006 09:43 || Comments || Link || E-Mail|| [6462 views] Top|| File under:
Pakistan: 5,000 children demand execution of 'blasphemers'
About 5,000 children chanting "Hang those who insulted the Prophet" rallied in Pakistan's largest city today in the latest fiery protest in the Islamic nation against the publication of Prophet Mohammed cartoons.


KARACHI (Rantburg News Service): 5000 screaming children, toddlers and babies rioted in Karachi. The little brats chanted "Hang those who insulted the Profit," "More toys!", and "I don't wanna take a nap!" as they rallied outside a daycare center, the latest fiery protest in a nation that does little but protest things and kill people.

The children, aged 8 to 12, torched a coffin draped in US, Israeli and Danish flags at a traffic intersection in the port city of Karachi as police in riot gear looked on.


The children, aged 6 months to 12 years, set fire to a coffin draped in US, Israeli and Danish flags at a chowk, flung their diapers, and lay down on the streets, screaming and kicking their feet. Cries of "No more Fisher-Price!" and "Tonka rulez!" were heard from those old enough to talk.

The rally was organised by Jamaat-e-Islami, Pakistan's largest Islamic group.


"We believe that for proper development children should be taught to riot early," said Liaqat Baloch, the JI second-in-command and organizer of the event.

Children, some wearing school uniforms and headbands emblazoned with "God is great," were released from schools and Islamic seminaries to take part.


The children, some wearing school uniforms and headbands emblazoned with "Allahu Akbar [Holy Shit!]," carrying pictures of Barney, Evil Bert, and Osama bin Laden, were released from schools and madrassahs to take part in the festivities.

Meanwhile, opposition politician Liaqat Baloch, deputy secretary-general of the coalition, today welcomed the European Union's first statement on the controversy. EU foreign ministers yesterday said they regretted the cartoons were "considered offensive" by Muslims around the world after first appearing in a Danish newspaper in September. But Baluch demanded that Denmark should also apologise.


Baloch, a prominent figure in opposition politix in Pakland, welcomed the European Union's first pitiful statements on the Mohammad cartoons controversy. European foreign ministers said they regretted the cartoons and requested that their cars not be bombed. But Baloch said the statements of regret were "too little, too late," and demanded that the foreign ministers present themselves in Karachi or Rawalpindi and grovel publicly.
Posted by: john || 02/28/2006 09:07 || Comments || Link || E-Mail|| [6460 views] Top|| File under:
Baluchistan under al-Qaeda's shadow
The sudden surge in violence in southern Afghanistan, which Kabul blames on Pakistan-based al-Qaeda and Taliban fighters, has thrust Baluchistan into the international spotlight (Dawn, January 21). Afghanistan's southeastern province of Kandahar and southwestern province of Helmand, which border Baluchistan, have recently convulsed with violence. On January 16, Kandahar's border town of Spin Boldak, which adjoins northwestern Baluchistan, suffered a deadly suicide attack in which 26 people were killed. Since November 2005, there have been 13 suicide attacks in Afghanistan. Similarly, Helmand, which borders southwestern Baluchistan, has witnessed the Taliban's lethal engagements with Afghan and coalition forces; on February 3, for instance, 25 people were killed in a skirmish (BBC, February 4).

Afghan leaders blamed the violence on the growing presence of al-Qaeda and Taliban fighters in Baluchistan, who are reportedly using the area as their logistical base, while keeping their military base in Pakistan's Federally Administered Tribal Areas (FATA), especially its North and South Waziristan agencies. It is worth noting that FATA, including North and South Waziristan, is a geographical extension of northwestern Baluchistan. Successive governments in Kabul have described this area as "South Pashtunistan," to which they have laid territorial claims. Whenever al-Qaeda and Taliban fighters have come under military pressure in North and South Waziristan, they have retreated into Baluchistan where they instantly drop off the radar. Baluchistan's vast deserts, high-rolling mountains, and sparsely populated plains provides many places to hide.

In late 2005, however, al-Qaeda and the Taliban transformed Baluchistan from a logistics center to an operational base. Two factors explain this shift. The first factor is that al-Qaeda and the Taliban have brought FATA and North and South Waziristan under their virtual writ. They have successfully immobilized 70,000 Pakistani troops in the area, forcing them into their fortified barracks and checkpoints. In February 2005, the Pakistani military indirectly paid them 32 million rupees (about half a million dollars) in extortion money (South Asia Tribune, February 10). Having tamed the government, they brought in line the local population by executing more than 100 government loyalists in North and South Waziristan alone (Dawn, January 19). None of these executions have been punished by Islamabad. These militants are now regulating moral life, administering justice, and enforcing their version of Sharia in the region. Their control is so complete that one of their clerical allies has set up an FM Radio Station in the neighboring town of Bara near Peshawar to air his religious broadcasts against non-Salafi Muslims (Dawn, January 18). The government has yet to take the station off the air and dismantle the illegal radio transmissions. These intrepid measures suggest that al-Qaeda and the Taliban feel far safer in FATA and no longer need Baluchistan as a safe haven.

The second factor is that the impending redeployment of U.S. troops in Kandahar has further emboldened the insurgents to open another front in Baluchistan. They think that NATO forces, which will replace U.S. troops, cannot match their determined assaults. Al-Qaeda and the Taliban think that they can bring Kandahar and Helmand under heavy military pressure by mounting attacks from northwestern and southwestern Baluchistan.

Alarmed by the gathering strength of the Taliban and other Pashtun insurgents, Afghan leaders believe that the Afghan provinces along the Durand Line with Pakistan—such as Kandahar, Helmand, Kunar and Paktika—are increasingly vulnerable to insurgent attacks. The Afghan minister for foreign affairs publicly accused Islamabad of allowing al-Qaeda and the Taliban to regroup in Baluchistan (Khabrain, January 21). It is pertinent to note that Pashtuns live in the northwest of Baluchistan and Baluchs in the southwest. Pashtuns in northwestern Baluchistan are ethnically linked to those in Kandahar. Spin Boldak, Kandahar's border town, adjoins northwest Baluchistan's border city of Chaman, whose residents routinely cross over into Spin Boldak and stay there at will. Many top leaders of Lashkar-i-Jhangvi, a Sunni supremacist terrorist group (and the armed wing of the formerly Sipah-e-Sahaba organization) that has killed hundreds of Shiites in Baluchistan and elsewhere in Pakistan, took up residence in Chaman after the fall of the Taliban.

On the other hand, the Afghan province of Helmand has a substantial Baluch population. Although there is no evidence that Afghan Baluchs are helping al-Qaeda or the Taliban, Baluch residents of Helmand have long supported the nationalist Baluch armed struggle against Islamabad. Al-Qaeda and the Taliban, however, draw on the religious affiliation of Baluchs, who happen to be predominantly Sunni. What fires up this mutuality, however, is the alleged persecution of Sunni Baluchs by the Iranian government. Iranian Baluchs are spread across southern Khorasan and Sistan-Baluchistan provinces in southeastern Iran and have long nursed grievances against Iran's Shiite majority. Such grievances find ready resonance with their nationalist co-ethnics in Afghanistan's provinces of Helmand, Farah, Nimroz and Herat, as well as in Pakistani Baluchistan. To avenge the "persecution" of Iranian Sunni Baluchs, al-Qaeda and its allied group Jandallah are reported to have established a presence in southeastern Iran. Recently, Jandallah's fighters kidnapped nine Iranian soldiers from Saravan along the Iran-Pakistan border. Iranians asked Islamabad to intervene, but nothing happened. On January 29, Jandallah, on its own terms, released the soldiers after two months of captivity (Dawn, January 29). Lawlessness in southeastern Iran, on the border of southwestern Baluchistan, is so widespread that on December 15, 2005, a motorcade of Iranian President Mahmoud Ahmadinejad came under heavy fire on Zabul-Saravan Highway, in which one of his bodyguards was killed (Jomhouri Islami, December 17, 2005).

Although southwestern (Pakistani) Baluchistan is predominantly Baluch, it also, however, represents a demographic twist. In the 1970s-1980s, the Pakistani government settled hundreds of thousands of Afghan refugees of Pashtun descent as a buffer between Iranian and Pakistani Baluchs. The major brunt of this resettlement was borne by the all-Baluch border town of Chaghi, which made its name as Pakistan's nuclear-test site in May 1998, turning its native Baluch population into a minority. Afghan Pashtuns of this restive border area provide much-needed cover to the fleeing operatives of al-Qaeda and the Taliban, as well as to the gangs of gunrunners and drug traffickers, who saturate the place.

In addition, Pakistani Baluchistan has been gripped by an active Baluch insurgency before and after the fall of the Taliban, which Pakistan blames on Afghanistan and India. This insurgency is so fierce that on December 14, 2005, Baluch rebels fired scores of rockets at Musharraf while he was present in the heavily guarded Quetta Garrison. Earlier reports indicated that rockets were fired at Musharraf when he was addressing a public meeting in the troubled district of Kohlu in southwestern Baluchistan. Although Pakistani intelligence agencies set off rumors of al-Qaeda's presence in Kohlu, there is no evidence that Baluch nationalists have any link with al-Qaeda. The Baluch insurgency and Pakistan's restive western borders with Afghanistan are, however, absorbing almost one-third of Pakistan's military resources, which relieve some pressure from al-Qaeda and the Taliban.

More importantly, al-Qaeda and the Taliban are benefiting from the rising tide of crime in Pakistan, especially in its most populous province of Punjab, where, according to Dr. Mubashar Hassan, Pakistan's former finance minister, 52,000 outlaws are on the run. Many of them have joined jihadi organizations to escape detection. Tens of thousands of them have since moved into Baluchistan, where they have set up "ferari (fugitives) camps." Many of them have secured the protection of Baluchistan's cabinet ministers, who are largely drawn from the pro-Taliban Jamiat-I-Ulema-I-Islam (JUI). Pakistani intelligence agencies overlook JUI leaders' patronage of feraris to curb Baluch nationalists. Recently, a senior ranking JUI minister unleashed his operatives into the private residence of a prominent Baluch nationalist leader, Attaullah Mengal, in Wadh. Intelligence agencies, as such, are combating "ethnic nationalism" with pro-Pakistan "Islamic nationalism."

While Afghan leaders charge that al-Qaeda and the Taliban are present in Baluchistan, the governor of Baluchistan, Owais Ghani, emphatically rejects this assertion. "We have swept Baluchistan clean of even the shadow of Taliban and al-Qaeda," says Ghani. Instead, he has slapped Kabul with a charge sheet of his own: "We have seen 500 million rupees worth (approximately US$8.2 million) of Afghan weapons being smuggled into Baluchistan every year" (Khabrain, February 4). Musharraf further berates Kabul and coalition forces for their lax control of the Afghan border that he regards as enabling terrorists to sneak into Pakistani territory.

Contrary to Pakistan's denials, diplomatic sources claim that al-Qaeda's leaders have found refuge in Baluchistan. A Western diplomat claims that the Pakistani government squandered a CIA lead that bin Laden was hiding in Baluchistan because Islamabad "delayed giving permission for the attack on its soil" (Dawn, January 30). The source said that by the time U.S. officials received the go-ahead, bin Laden had left the suspected hideout in Zhob in Baluchistan, where he and "his bodyguards had sought temporary shelter." The source speculated that "elements within Pakistan's ISI [Inter-Services Intelligence] may have sought to protect bin Laden."

Similarly, Afghan President Hamid Karzai recently alleged that Mullah Omar is hiding in Baluchistan. Asfandyar Wali Khan, Pakistan's most prominent pro-Karzai Pashtun leader, publicly castigated Pakistani intelligence agencies for holding Afghanistan hostage to their misguided Afghan policy. Wali goes so far as to claim that intelligence agencies are treating al-Qaeda and Taliban leaders as their "guests" (Dawn, January 18).
Posted by: Dan Darling || 02/28/2006 02:27 || Comments || Link || E-Mail|| [6458 views] Top|| File under:
Karzai gave Perv intel on Mullah Omar's location
Afghanistan has solid evidence about militant training camps in Pakistan and the presence there of fugitive Taliban leader Mullah Mohamed Omar, a senior Afghan security official said yesterday.

President Hamid Karzai visited neighbouring Pakistan this month and urged it to take action against the Taliban, Al Qaeda and other militants who he said launched attacks from sanctuaries there.

During the visit, his delegation handed over confessions of 13 Pakistani terrorists arrested in Afghanistan and details of Taliban leaders in Pakistan, including phone numbers, locations and descriptions, the Afghan security official said.

"It is currently crystal clear ... that terrorists are using Pakistan soil for planning attacks, for masterminding attacks on our soil," he said, speaking on condition of anonymity.

"It is not helping the long-term relations between the two countries if our people continue to be hurt by terrorists who have safe haven in the Pakistani soil."

A spokeswoman for Pakistan's Foreign Ministry told a news briefing that Pakistani intelligence were investigating a list of under 40 suspected Taliban members Kabul suspects are running the insurgency from Pakistani soil.

"Separately (from the list), some information was provided about Mullah Omar's whereabouts," spokeswoman Tasnim Aslam said. "Some of that information has already been checked and it's not correct."

She said Al Qaeda leader Osama bin Laden did not figure on the list handed over by the Afghan government and rejected speculation that he was hiding in Pakistan.

"There is no evidence that Osama bin Laden is here, was here or where he is. If we knew where he was he would have been caught," Aslam said.

A body of opinion in intelligence circles, however, suggests bin Laden is probably living on the Pakistan side of the border with Afghanistan, either in the Pashtun tribal areas or in the northern mountains of North West Frontier Province (NWFP).

Pressure on President Pervez Musharraf to act against the Taliban leadership comes just ahead of US President George W Bush's planned visit to Pakistan later this week.

US commanders in Afghanistan have in the past voiced frustration with Pakistan's failure to act more strongly to stem Taliban infiltration, although Pakistan's security forces have been praised for running Al Qaeda members to ground.
Posted by: Dan Darling || 02/28/2006 01:35 || Comments || Link || E-Mail|| [6457 views] Top|| File under:
Baluchis attack passenger train in southwest Pakistan
QUETTA, Pakistan - Suspected tribal rebels fired on a passenger train in Pakistan's troubled southwestern province of Baluchistan on Monday and then derailed the front section with a bomb, officials said. No casualties were reported so far in the derailment in mountainous Aab-e-Gom, about 70 kilometers (43 miles) southeast of the provincial capital Quetta, the city's railways controller Javed Shah told AFP.

Security forces who were riding on the express to the eastern city of Lahore traded fire with the gunmen after the attack, Shah said. "The train was going slow as it approached a station when it was attacked by gunfire," Shah said. "It slowed down further but as it did there was a bomb blast on the track."

The explosion derailed the diesel engine and the front two carriages of the Chiltan Express although they remained upright, the official said.
Posted by: Steve White || 02/28/2006 00:00 || Comments || Link || E-Mail|| [6458 views] Top|| File under:
Maoist ambush kills Nepalese soldiers
Dozens of Maoist rebels have ambushed an Army patrol in eastern Nepal and shot dead at least three soldiers, an Army officer says. The officer says one civilian has also been killed in the incident at Kavre district, 80 kilometres east of the capital Kathmandu. He had earlier said the civilian died in cross-fire.

In a separate attack in Pokhara, 200 kilometres west of Kathmandu, 11 civilians have been wounded after suspected rebels set off a bomb in a busy market place. Residents say the bomb went off on a footpath and the victims are pedestrians and fruit or vegetable sellers. "It was a deafening explosion," local journalist Rajendra Adhikary said. Police officer Krishna Pageni says the rebels had unsuccessfully targeted an Army truck.

There is no comment from the Maoists on the blast, the second to rock the resort town of Pokhara in two days. The attacks came a day after the Army said it had killed at least 16 rebels in the west of the country.
Posted by: Fred || 02/28/2006 00:00 || Comments || Link || E-Mail|| [6458 views] Top|| File under:
International-UN-NGOs
Indians on high alert in Kashmir during Bush visit
Alerted by a plot to organise a major terror attack in J&K to coincide with and sabotage the visit of US president George Bush, Centre has put all the security forces in the state on high alert, according to top intelligence sources.

This follows a tip-off that terror groups, Al-Qaida affiliates Lashkar-e-Taiba and Jaish-e-Mohammad, might attempt a repeat of the Chattissinghpura massacre of March 2000 on the eve of the visit of the then US president Bill Clinton.

Besides their intense loathing of the American president, the terrorist groups conspiring to pull off a headline grabbing incident in the Valley might also be motivated by their determination to embarrass the Indian government and to seek to portray J&K as a danger spot.

The possibility of India signing a nuclear energy deal is seen as a another driver.

Both Lashkar and Jaish figure on the top of the list of "potential threats" prepared by the US agencies collaborating with their Indian counterparts to secure the visit. Jaish is an offshoot of Harkat-ul-Mujahideen, which was one of the signatories of the infamous "jehad against the US and Jews" fatwa Al Qaida issued in 1998.

However, it is Lashkar which has emerged as the key strike formation of the Al-Qaida in the region. The close link that the jehadi outfit, a derivative of Ahl-e-Hadis sect, has formed with Qaida was borne out by the arrest of one of its senior figures, once the chief of its operations in J&K, in Iraq last year.

In March 2000, 35 Sikhs were gunned down at a time when New Delhi had pulled all stops to ward off any trouble in the Valley during Clinton's presence.
Posted by: Dan Darling || 02/28/2006 02:15 || Comments || Link || E-Mail|| [6458 views] Top|| File under:
Mahdi Army may have killed 1,300 during initial Askariya violence
Grisly attacks and other sectarian violence unleashed by last week's bombing of a Shiite Muslim shrine have killed more than 1,300 Iraqis, making the past few days the deadliest of the war outside of major U.S. offensives, according to Baghdad's main morgue. The toll was more than three times higher than the figure previously reported by the U.S. military and the news media.

Hundreds of unclaimed dead lay at the morgue at midday Monday -- blood-caked men who had been shot, knifed, garroted or apparently suffocated by the plastic bags still over their heads. Many of the bodies were sprawled with their hands still bound -- and many of them had wound up at the morgue after what their families said was their abduction by the Mahdi Army, the Shiite militia of cleric Moqtada al-Sadr.

"After he came back from the evening prayer, the Mahdi Army broke into his house and asked him, 'Are you Khalid the Sunni infidel?' " one man at the morgue said, relating what were the last hours of his cousin, according to other relatives. "He replied yes and then they took him away."

Aides to Sadr denied the allegations, calling them part of a smear campaign by unspecified political rivals.

By Monday, violence between Sunni Arabs and Shiites appeared to have eased. As Iraqi security forces patrolled, American troops offered measured support, in hopes of allowing the Iraqis to take charge and prevent further carnage.

But at the morgue, where the floor was crusted with dried blood, the evidence of the damage already done was clear. Iraqis arrived throughout the day, seeking family members and neighbors among the contorted bodies.

"And they say there is no sectarian war?" demanded one man. "What do you call this?"

The brothers of one missing man arrived, searching for a body. Their hunt ended on the concrete floor, provoking sobs of mourning: "Why did you kill him?" "He was unarmed!" "Oh, my brother! Oh, my brother!"

Morgue officials said they had logged more than 1,300 dead since Wednesday -- the day the Shiites' gold-domed Askariya shrine was bombed -- photographing, numbering and tagging the bodies as they came in over the nights and days of retaliatory raids.

The Statistics Department of the Iraqi police put the nationwide toll at 1,020 since Wednesday, but that figure was based on paperwork that is sometimes delayed before reaching police headquarters. The majority of the dead had been killed after being taken away by armed men, police said.

The disclosure of the death tolls followed accusations by the U.S. military and later Iraqi officials that the news media had exaggerated the violence between Shiites and Sunnis over the past few days.

The bulk of the previously known deaths were caused by bombings and other large-scale attacks. But the scene at the morgue and accounts related by relatives indicated that most of the bloodletting came at the hands of self-styled executioners.

"They killed him just because he was a Sunni," one young man at the morgue said of his 32-year-old neighbor, whose body he was retrieving.

Much of the violence has centered on mosques, many of which were taken over by Shiite gunmen, bombed or burned.

In the Shiite holy city of Najaf, aides to Sadr denied any role in the killings.

"These groups wore black clothes like the Mahdi Army to make the people say that the Shiites kidnapped and killed them," said Riyadh al-Nouri, a close aide to Sadr.

Sahib al-Amiri, another close aide, said: "Some political party accused [Sadr's political party] and the Mahdi Army because they considered us as competitive to them. So they recruited criminals to kill Shiites and Sunnis."

After Wednesday's mosque attack in Samarra, Sadr and other Shiite clerics called on their armed followers to deploy to protect shrines across Iraq.

Clutching rocket-propelled grenade launchers and automatic rifles, the militias rolled out of their Baghdad base of Sadr City. Residents of several neighborhoods reported them on patrol or in control of mosques. U.S.-backed Iraqi security forces did not appear to challenge the militias, which are officially outlawed.

Sunni leaders charged that more than 100 Sunni mosques were burned, fired upon or bombed in the retaliatory violence after the attack on the Samarra mosque.

Iraqi officials, at the urging of Sunni leaders, imposed what became a round-the-clock curfew in Baghdad to try to quell the violence.

Sunnis speaking at the morgue said many of the dead had been taken away at night, when security forces were supposed to have been enforcing the curfew.

By Monday, the reported violence had subsided. Four mortar rounds hit a Shiite neighborhood of Baghdad, killing four people, news agencies reported. More mortar attacks boomed in other parts of the capital.

Also Monday, Iraq's interim government lifted the round-the-clock curfew in Baghdad. The new curfew orders residents inside from 8 p.m. to 6 a.m.

Residents rushed out of their homes to refill gas tanks and kitchen shelves. Lines at gas stations stretched for miles and sometimes clogged both sides of highways. One motorist in the line was seen clutching a blanket and pillow, apparently anticipating an overnight wait for gas.

Making their way through the traffic were a few cars with plastic-wrapped corpses in crude wooden coffins strapped to the roofs.

During two hours at the morgue on Monday, families brought in two more victims of the violence to receive death certificates. Other families carried away 10 dead. Most of the victims were Sunni.

At the blue steel doors of the morgue, dozens more bloody bodies could be seen on the floor or on gurneys. Two hundred were still unidentified and unclaimed, morgue workers said.

Claiming the dead has become automated. Morgue workers directed families to a barred window in the narrow courtyard outside the main entrance. A computer screen angled to face the window flashed the contorted, staring faces of the dead: men shot in the mouth, men shot in the head, men covered with blood, men with bindings twisted around their necks.

Men and a few women in black abayas pressed up to the window's black bars as the reek of the bodies inside spilled out.

"What neighborhood?'' a morgue worker asked one waiting man.

"Adhamiyah,'' the man said, naming a predominantly Sunni neighborhood.

Tapping at the keyboard, the morgue worker fast-forwarded through the scores of tortured faces.

"Criminals. How can you kill another human for nothing?" someone clutching the bars asked.

"Good news, we found the body," another man called out. "We found him."
Posted by: Dan Darling || 02/28/2006 01:56 || Comments || Link || E-Mail|| [6457 views] Top|| File under:
Khalizhad sez initial crisis is over, Baghdad relatively calm
Sunni Arabs are ready to end their boycott of talks to form a new Iraqi government if rival Shi'ites return mosques seized in last week's sectarian attacks and meet other unspecified demands, a top Sunni figure said yesterday.

That prompted the State Department to praise the Sunni leadership for "looking to get back into the game, full strength."

"That's to be welcomed," deputy spokesman Adam Ereli said.

Iraqi security forces yesterday announced the capture of a senior al Qaeda in Iraq figure, identified as Abou al-Farouq, a Syrian who financed and coordinated groups working for Iraq's most wanted terrorist, Abu Musab Zarqawi.

Members of the Interior Ministry's Wolf Brigade captured al-Farouq with five other followers of Zarqawi near Bakr, about 100 miles west of Baghdad, said an Interior Ministry officer who spoke on the condition of anonymity.

Sunnis boycotted the talks Thursday after the bombing of a Shi'ite shrine in Samarra sparked attacks against Sunni mosques in Baghdad, Basra and elsewhere. The walkout and Sunni-Shi'ite clashes threatened U.S. plans to establish a unity government capable of luring Sunnis away from the insurgency and raised doubts about U.S. plans to begin withdrawing some of its 138,000 troops this year.

Adnan al-Dulaimi, whose Iraqi Accordance Front spearheaded the Sunni boycott, said the Sunnis have not decided to return to the talks but are "intent on participating" in a new government.

"The situation is tense, and within the next two days we expect the situation to improve, and then we will have talks," he said. "We haven't ended our suspension completely, but we are on the way to end it."

Meanwhile, Iraq's interior minister told ABC News that he thinks American journalist Jill Carroll is alive and will be released, even though the Sunday deadline set by her kidnappers had passed. Interior Minister Bayan Jabr also said he thought the 28-year-old journalist was "still alive."

Miss Carroll, a freelancer working for the Christian Science Monitor, was abducted Jan. 7 in Baghdad and was last seen on a videotape broadcast Feb. 10 by a Kuwaiti television station, Al-Rai. The station said the kidnappers threatened to kill Miss Carroll unless the United States met unspecified demands by Sunday.

Baghdad was generally peaceful yesterday, the first day without extended curfews or a ban on private vehicles since the crisis erupted. Violence across Iraq killed 36 persons yesterday, but sectarian clashes declined sharply since the bloodletting after the destruction of the revered shrine, bringing the country to the brink of civil war.

"That crisis is over," U.S. Ambassador Zalmay Khalilzad said.

Saddam Hussein has ended a hunger strike he began earlier this month to protest the conduct of his trial, his chief attorney said yesterday. The ousted Iraqi leader is due back in court today.
Posted by: Dan Darling || 02/28/2006 01:27 || Comments || Link || E-Mail|| [6457 views] Top|| File under:
Major Ben Connable reports from Iraq
A snippit. Go read the whole thing; what the good Major writes matches well with Rantburg's own correspondents from the Sandbox.



Major Ben Connable writes from Iraq, via John B. Dwyer. He debunks many media myths and supplies essential perspective to the news coverage of the Sunni-Shia violence.

I'm still in Iraq, safe and sound at Camp Fallujah. I still feel very far removed from the war even though I am fully immersed in its minutia for about 15 hours every day. At Camp Blue Diamond in Ramadi, right on the edge of the river along the northwest of the city, I could smell, taste, and feel Iraq even when I couldn't get outside the gate. The call to prayer echoed across the water and the occasional stray round would hit the camp. For all the downsides, living in Ramadi kept me close to the problem at hand. It's hard to believe that Fallujah of all places is calm, but there it is.

And calm it remains. I catch the TV news for a few minutes each day at the chow hall, and we have an open source cell here that pushes all the major articles over from CNN, FOX, Reuters, etc. I couldn't help but have a strong sense of deja vu as I watched the stern faced premonitions of doom and read the dramatized, overwrought literary panic attacks over the past few days. April 2004 feels like yesterday – the Shia' were revolting, the country was collapsing into civil war, the government was going to collapse, our experiment in Iraq was drawing to a close… sound familiar?

Posted by: trailing wife || 02/28/2006 00:00 || Comments || Link || E-Mail|| [6458 views] Top|| File under:
Civil War Fears in Iraq Persist
An edgy normality returned to Baghdad yesterday with the lifting of a curfew imposed to stem days of sectarian bloodshed but heightened fears of civil war saw families fleeing hostile neighbors and manning barricades. The Iraqi army said it was deploying some of its few tanks around the capital — a partly symbolic move given the large if discreet presence of heavily armed US forces — after a mortar attack killed four people in a Shiite district of Sunni west Baghdad.

The US ambassador, closely engaged in efforts to forge a national unity government, acknowledged Iraqis "came to the brink of civil war" after Wednesday's suspected Al-Qaeda bombing of a Shiite shrine but said: "Things are getting better." But the Sunni minority's main political bloc said it was not ready to end the boycott of coalition talks which it announced in protest at reprisal attacks on Sunni mosques; police tallies indicate that over 200 people died in the five days of violence. Still fearful of sectarian reprisals, some families on both sides of Baghdad's religious divide abandoned homes where they felt threatened by neighbors, or barricaded themselves in.

Iraq's Defense Ministry said security forces had killed 35 "terrorists" and detained 487 since Wednesday. State television later announced the capture of a possibly Syrian aide to Al-Qaeda leader Abu Musab Al-Zarqawi; few details were available. The ministry said it had lifted the curfew to let people go back to work. Overnight curfews remain in force across Iraq. "It was a courageous decision to impose the (daytime) curfew and lifting it was more courageous," spokesman Maj. Gen. Abdul Aziz Mohammed told a news conference, saying the security forces had "exercised restraint" to avoid inflaming passions.
Posted by: Fred || 02/28/2006 00:00 || Comments || Link || E-Mail|| [6457 views] Top|| File under:
Israel-Palestine-Jordan
Iran plans to turn Hamas into Palestinian Hezbollah
Iran wants the same control over Hamas it has over Hizbullah, an organization that is nothing less than a "delivery system" for Iranian weapons, Henry A. Crumpton, the State Department's counterterrorism coordinator, told the Jerusalem Post.

Crumpton, who last week held a joint counter-terror dialogue with Israel, said that while most pundits think in terms of missiles when talking about Iranian delivery systems, Hizbullah - which he said is "just an extension of the Iranian government" - must be thought of in these terms as well. (The full text of the interview will appear in Tuesday's Jerusalem Post.)

"You combine the Iranian nuclear weapons program with Hizbullah, and that is a pretty nasty mixture," he said.

Crumpton said that while Iran does not yet have that kind of control over Hamas, "it is clearly an objective. The Iranians would love to have another proxy like that."

Asked what will keep Hamas from gaining such control, Crumpton said, "I hope the Palestinian people; and I hope the leadership of Hamas, if they are going to be responsible or courageous enough."

Crumtpon, a 20-year CIA veteran and highly respected former spy master, has been credited with coming up with the US strategy after the September 11, 2001 terrorist attacks to use elite intelligence and military officers together with elements of Afghani society to oust the Taliban.

Faint echoes of a partnership strategy can be heard when he talks about the how the international community and US should be acting vis- -vis Hamas.

While the two situations are markedly different - primarily because while the Taliban was foisted on the Afghans, the Palestinians voted for Hamas themselves - Crumpton said the similarity is that "Israel and the US cannot impose our will, force our will on the Palestinian people, they have to be a part of this."

The soft spoken Crumpton "starred" in the US's National Commission report on 9/11 as the person known simply as "Henry" who pressed the CIA to do more in Afghanistan to hunt down Osama bin Laden before the attacks in the US, but who had two of his key proposals rejected.

He also figured prominently in Bob Woodward's book on the war in Afghanistan, Bush at War, this time as the CIA operative "Hank" who - among other things - understood the importance of money and aid in gaining the support of Afghan warlords.

"This is not about us versus them," Crumpton said about Hamas and the PA. "It is about the Palestinian people working with foreign partners -the US, Europe and Israel - to persuade the new Hamas government to be responsible, or if not, then eventually get a new government in there."

While he did not say that the goal was to economically destabilize the PA so that the population would turn on Hamas, he did say the US was not interested in giving Hamas a "free ride."

"This is not about destabilizing the PA, it is about providing humanitarian assistance to the Palestinian people while not supporting Hamas, and giving the Hamas the political opportunity to step forward and become responsible leaders," Crumpton said.

He was not, however, starry eyed about the prospects of Hamas rising to the occasion by recognizing Israel, accepting previous agreement with it, and renouncing terrorism.

"I think it will be tough," he said. "I think that they will have to make some bold decisions, and fundamentally change the way they look at Israel and the world. It won't be easy for them; I'm not kidding myself about this. To a large degree violence is part of their identity, it defines who they are. But change is not impossible."

Things are not being made any easier, he said, by the fact that countries such as Russia and Turkey are relating to Hamas as a legitimate actor, "when they are clearly not. It is a problem. We have communicated this. We have told the Russia and others that this is not helpful."
Posted by: Dan Darling || 02/28/2006 02:20 || Comments || Link || E-Mail|| [6458 views] Top|| File under:
Southeast Asia
Al-Qaeda has bankrolled all major JI attacks
Osama bin Laden's terror network helped fund all the suicide bombings in Indonesia in recent years, a senior police official said Tuesday, highlighting links between al-Qaida and the regional militant group Jemaah Islamiyah.

Money for the attacks, which have occurred annually in the world's most populous Muslim country since 2002, was delivered by courier to leaders of Jemaah Islamiyah, said Col. Petrus Reinhard Folose of Indonesia's counterterrorism taskforce.

"It came from the head of al-Qaida," he told reporters on the sidelines of an international terrorism conference, refusing to say if he meant bin Laden himself.
Posted by: Dan Darling || 02/28/2006 02:11 || Comments || Link || E-Mail|| [6457 views] Top|| File under:
Indonesian, Thai hard boyz maintain active al-Qaeda links
TERRORISTS in Indonesia and Thailand are maintaining strong links with al-Qaeda leaders in Afghanistan and still represent a serious security threat, according to Australian Federal Police commissioner Mick Keelty.

Speaking outside a counter-terrorism conference in Jakarta yesterday, he said the links were "quite strong, and we see intelligence on that almost every day".

Although intelligence gained from recent arrests in Indonesia indicated that terror network Jemaah Islamiah had split up, small groups were moving "throughout the region, indicating they are trying to amass support and resources to continue their operations".

He revealed that an Australian police terrorist tracking team was in the Philippines, hunting for two of the most wanted regional terrorists, Dulmatin and Umar Patek. It was also helping Indonesia hunt for Bali bombing ringleader Noordin Top. About 30 Australian police were involved, he said.

Mr Keelty called for greater regional co-operation to combat terrorism.

Opening the conference, Indonesian President Susilo Bambang Yudhoyono called for countries in the region to fight together to address the "clear and present danger to our people".

More attention needed to be given to the "battle for hearts and minds" against terrorists. It was vital that Western leaders vocally reject the publication of caricatures of the prophet Muhammad, Dr Yudhoyono said. "If not, I fear you will lose more Muslims to this battle of the hearts and minds."

Australian Foreign Minister Alexander Downer endorsed Muslim leaders who had attacked terrorists justifying their attacks on religious grounds, but rejected Dr Yudhoyono's request to condemn the controversial cartoons, which have sparked widespread protests.

Editors in a free society were able to make decisions about what they published, Mr Downer said. He said there was no excuse for the violent protests.

Mr Downer said the "corrosive world view" that Islam was under attack from the West must be challenged.

"To characterise this fight against terrorism as a fight against Islam is to invite not just a clash of civilisations but the broadening of support for terrorists."

He announced that planning had begun for joint naval patrols with Indonesia to crack down on illegal fishing and other activities. He rejected Indonesia's requests for access to 43 Papuans seeking asylum in Australia.

Mr Downer applauded Indonesia's tough anti-drugs laws. While Australia would protest against the two Bali nine death sentences, it would not request reduced terms for the others sentenced to life for heroin smuggling, he said.
Posted by: Dan Darling || 02/28/2006 01:21 || Comments || Link || E-Mail|| [6457 views] Top|| File under:
Syria-Lebanon-Iran
Two Bombs Explode in Iran, Wounding Four
Two grenades exploded Monday in a southwestern Iranian province known for unrest among its Arab population, wounding at least four people, the official Iranian news agency reported. The grenades went off in restrooms in local government offices in Abadan and Dezful in Khuzestan province, the Islamic Republic News Agency said, citing official sources. The agency described the blasts as "terrorist acts," saying they wounded two people in each town.

Oil-rich Khuzestan has a history of violence involving members of Iran's Arab minority. Several bombs exploded in the provincial capital of Ahvaz in January and last year. An Iranian Arab insurgent group, the Arab Struggle Movement for the Liberation of Ahvaz, claimed responsibility for the Jan. 24 blasts, which killed six people and wounded 46. The Iranian government blamed the bombings on Britain and United States, which denied any involvement.
Posted by: Fred || 02/28/2006 00:00 || Comments || Link || E-Mail|| [6457 views] Top|| File under:
Terror Networks
Bagram escapee vows to take the fight to the US
A Web site often used by militants posted a video tape on Monday in which a purported al Qaeda escapee from a U.S. airbase in Afghanistan vowed to fight Americans in Iraq and the United States. The man, identified as Faruq al-Iraqi, said he was one of four al Qaeda members who escaped from the base in July. A U.S. defence official said in November four Qaeda members, including the group's most senior operative in southeast Asia, Omar al-Faruq, escaped from Bagram military prison in July. "I say to the Americans ... we will fight them ... in Iraq and in their country," the man said on the tape recorded late in 2005 and posted on the Web site. "They (Americans) will not be able to stop the march of Jihad ... with their checkpoints, forces, machinery, advanced equipment. No matter how strong or equipped they are they will not defeat the Almighty."

Sitting in a jungle wearing an ammunition belt, the man told the story of an "easy" escape from the Bagram Air Base in Afghanistan where he was held after his arrest in Indonesia. "We did not think it was this easy, to leave like this. We thought there were military positions...," said al-Iraqi, who said he escaped with three other Qaeda members he identified with aliases Abou Nasser, Abou Yehya and Abdullah al-Shami. The tape showed what purported to be all four of them. U.S. intelligence officials say Faruq, a Kuwaiti, was captured in Indonesia in 2002 and handed to U.S. custody.
Posted by: Dan Darling || 02/28/2006 01:46 || Comments || Link || E-Mail|| [6457 views] Top|| File under:
Who's in the News
100
[untagged]
Bookmark
E-Mail Me
The Classics
The O Club
Rantburg Store
The Bloids
The Never-ending Story
Thugburg
Gulf War I
The Way We Were
Bio
Merry-Go-Blog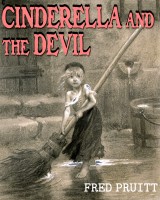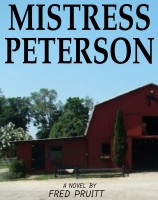 On Sale now!


A multi-volume chronology and reference guide set detailing three years of the Mexican Drug War between 2010 and 2012.

Rantburg.com and borderlandbeat.com correspondent and author Chris Covert presents his first non-fiction work detailing the drug and gang related violence in Mexico.

Chris gives us Mexican press dispatches of drug and gang war violence over three years, presented in a multi volume set intended to chronicle the death, violence and mayhem which has dominated Mexico for six years.
Click here for more information


Meet the Mods
In no particular order...


Steve White
Seafarious
Pappy
lotp
Scooter McGruder
john frum
tu3031
badanov
sherry
ryuge
GolfBravoUSMC
Bright Pebbles
trailing wife
Gloria
Fred
Besoeker
Glenmore
Frank G
3dc
Skidmark
Alaska Paul



Better than the average link...



Rantburg was assembled from recycled algorithms in the United States of America. No trees were destroyed in the production of this weblog. We did hurt some, though. Sorry.
3.215.77.193

Help keep the Burg running! Paypal: