Afghanistan
Suicide bomber attacks Canadians
A Canadian soldier was in serious condition and could lose his arm after a suicide bomber demolished the armoured vehicle he was riding in Friday morning near Kandahar, the Canadian military said. Four other soldiers were slightly wounded in the attack, the second incident in as many days to cause casualties among Canadians in Afghanistan.

The body of the Canadian soldier killed in a vehicle rollover Thursday, Corporal Paul Davis, was put on a military plane headed for Canada just hours after Friday's mid-morning attack.

The bombing came after soldiers at the provincial reconstruction team base in downtown Kandahar were warned that there were suicide attackers in the city looking for targets, soldiers said. "It's a suspected suicide bomber that was in a vehicle that attacked the convoy," Lieutenant (Navy) Mark MacIntyre said from Kandahar Airfield. "The point of impact was in the vicinity, or very close to a light armoured vehicle." At the scene, the vehicle lay shattered in two pieces 50 metres apart, with small pieces littering the road in between. The blast was marked by a large crater.

Lt. MacIntyre said the destroyed armoured vehicle was one of a convoy of four targeted by the bomber. One of the vehicles was carrying a board of inquiry looking into another suicide bombing that killed Canadian diplomat Glyn Berry and wounded three Canadian soldiers in the region last month. None of the members of the board were injured, Lt. MacIntyre said.


Rest at link.
Posted by: ed || 03/03/2006 10:00 || Comments || Link || E-Mail|| [6459 views] Top|| File under:
Canadian soldier killed, 7 wounded in road crash
One Canadian soldier was killed and seven other wounded, two of them seriously, when their four-wheeled armour vehicle turned upside down west of Afghanistan's volatile Kandahar province. A military statement released here on Thursday said the soldiers were on routine patrol when their vehicle turned turtle. It was an accident, said the statement.

Four of the wounded soldiers were rushed to a medical facility through helicopters. Condition of two of the injured was critical. The statement did not mention the cause of the accident. But local officials said the accident occurred when the military vehicle collided with a car. They added two soldiers died in the mishap. However, police officials and witnesses said the military vehicle collided with a private car due to over speeding. The dead soldier has been identified as Pte Braun Scott Woodfield. The Canadian forces have recently taken control of the PRT in Kandahar. Over 22,000 Canadian soldiers are stationed in the province to ensure peace.

Meanwhile, Afghan soldier was killed and two others wounded in an attack by Taliban insurgents in the southern Helmand province on Thursday. The Defence Ministry said the soldiers were attacked when they were on routine patrol. No further details were released.
Posted by: Fred || 03/03/2006 00:00 || Comments || Link || E-Mail|| [6461 views] Top|| File under:
Africa Subsaharan
Oil rebels free six hostages in Nigeria
Separatist guerrillas in Nigeria have released six of the nine foreign hostages they have been holding, but also warned that they would step up attacks aimed at shutting down the country's oil industry. The militants said they would not hand over the remaining captives, two Americans and a Briton, until two ethnic Ijaw leaders were freed from jail and the oil giant Shell pays a hefty sum to compensate polluted villages. James Ibori, the Delta State governor, welcomed the men, freed on Wednesday - Macon Hawkins, Egypt's Bardese Mohammed and Aly Shady, Tony Santos of the Philippines and Thailand's Muado Somsak and Arak Suwana - to his lodge in the city of Warri. Hawkins was released on his 69th birthday, after 13 days in the Niger Delta swamps. He suffers from diabetes and high blood pressure. "We are very pleased that six of the hostages have been released. I want to thank everyone that has assisted in this effort.
Posted by: Fred || 03/03/2006 00:00 || Comments || Link || E-Mail|| [6458 views] Top|| File under:
Bangladesh
Where's Bangla Bhai?
The first question of Rab (Rapid Action Battalion) interrogators to detained militant kingpin Abdur Rahman was on the whereabouts of another top militant Siddiqul Islam alias Bangla Bhai. "We started interrogating Rahman in the car in which he was brought to Dhaka, soon after a court placed him on remand. And you know, certainly whereabouts of Bangla Bhai was the first question," Director General (DG) of Rab MA Aziz Sarker said.

When contacted over phone yesterday afternoon, he also said acting on information from Rahman, Rab personnel have seized a huge quantity of explosives from Hatilbagh of Shibganj in Sylhet. Rab was also raiding some areas in Habiganj. Aziz however declined to say what Rahman told them about Bangla Bhai. Asked whether Bangla Bhai is in the country, he refused to make any comment. But sources in intelligence agencies said Bangla Bhai and Rahman were shacked up staying together even two months ago. "We don't believe any of the remaining three members of JMB Majlish-e-Shura including Bangla Bhai, who are yet to be arrested, are absconding in India, as assumed by some investigators earlier," said a top law enforcement official. "They are all in Bangladesh and we believe, if we continue our determined efforts, they will certainly be captured." Bangla Bhai, operations commander of the banned Islamist outfit Jagrata Muslim Janata Bangladesh (JMJB), and two other members of Majlish-e- Shura are the next target of the elite force, he said.
Posted by: Fred || 03/03/2006 00:00 || Comments || Link || E-Mail|| [6465 views] Top|| File under:
Terror don surrendered meekly
Abdur Rahman, who terrorised the country with his ruthless squad of bombers and preferred death to surrender in the cause of Jihad, yesterday walked out of his den, meek and cowed, into the law enforcers' hands, ending a 34-hour suspense. Breaking a 26-hour silence, the chief of the banned Jamaatul Mujahideen Bangladesh (JMB), finally surrendered at 7:06am to the Rapid Action Battalion (Rab) that had pinned him down at a Sylhet house since Tuesday night.

Under high security, he has been brought to Dhaka by road for interrogation at the Rab-1 office in Uttara after a Sylhet court remanded him for 10 days. Before giving in, Rahman, whose band of killers carried out serial blasts on a number of occasions to kill more than 30 people and injure many others, charged the Rab of "violating human rights" by cutting off his utility supplies. "You have stopped my gas, electricity and water supply," Rahman appeared on the window and spoke in a weak tone. "It is violation of human rights."

"I want a peaceful solution. I want to meet Khaleda, Hasina, Ershad and [Lutfozzaman] Babar," he blurted out. He also wanted to talk to the media. "Once I surrender, I will not get the chance to talk with the media and say what I have to tell the countrymen," Rahman said in a weak voice, asking for a loudhailer.

The Rab members applied both coaxing and threats to snap the terrorist's psyche. "You have wasted enough time. We won't tolerate any more," a law enforcer shouted at Rahman. "They [Khaleda, Hasina, Ershad and Babar] could not come here," another law enforcer said. "We have made sitting arrangement for you in the next house where you can talk to the media. You will be given all types of legal support." The law enforcers asked Rahman to come out unarmed only in his pyjamas. "We will keep our words, but you will have to come out first. You will not carry anything in your hands or on your body. You have to show you are safe for all," a Rab officer said on a loudhailer.

A hesitant Rahman consulted with his two aides--Moizul Islam alias Hridoy Chowdhury, 40, and Hanif alias Abdul Aziz, 27--also holed up in the building. He repeated his demands for a few more times. Then he nodded to his cohorts, signalling with his head that the game is over. A few moments later, Rahman in a white flowing beard and draped in long punjabi, a red-and-white chequered scarf and a topi on his head walked out of the single-storey house at East Shaplabagh. He was clutching a copy of the Quran.

The terrorist looked like a cornered mouse. He and his two accomplices were immediately handcuffed and whisked away in a sports utility vehicle, not letting Rahman talk with the mediamen who had been waiting there since Tuesday night. Journalists were also not allowed at the Rab-1 office in Dhaka when Rahman and other arrestees were taken there at 3:00pm yesterday. Rab officials said they will not allow any journalists as they have already started their interrogation. They said they may arrange a briefing for journalists today.

A case was filed with Sylhet Kotwali Police Station against nine, including Rahman. A motorcade of top Rab officials took them to the court of Magistrate Ershadul Haque who sent Rahman on a 10-day remand upon a petition submitted by the police. The law enforcers seized a two-kg bomb, 11 detonators, power gel, electric wires, 21 CDs and books on Jihad, and a motorcycle from the house. The police later sealed the house.
Posted by: Fred || 03/03/2006 00:00 || Comments || Link || E-Mail|| [6461 views] Top|| File under:
Belgium left red faced after Turkish militant disappears
lots of lapses by the Belgians lately, including refusing to act on CIA info about nuclear equipment sent to Iran despite being embargoed.

Belgium has been left red faced by the disappearance of convicted Turkish militant Fehriye Erdal, who vanished while under surveillance of the intelligence service VS and the Interior Ministry. Erdal had been under intensified surveillance in the past two weeks leading up to her conviction in Brugge Court on Tuesday for links to the Turkish militant group DHKP-C.


"And how intense was the surveillance, M. le Inspecteur?"
"I cogitated intensely to infer her whereabouts!"

She was sentenced in absentia to four years jail and the court ordered her immediate apprehension. However, it was later revealed that Erdal had been missing for 24 hours. An international arrest warrant has now been issued.


"Legume! I have cogitated that the wench has absconded! Issue an international arrest warrant immediately!"

And the news of Erdal's disappearance dominated front page headlines in Belgian newspapers on Thursday.


"Extry! Extry! Read all about it! Intelligence Belgique hoses it again!"
"Here, boy! Lemme see that!"

Turkish editorials and news broadcasts also paid heavy attention to the issue.


Yes, I imagine they might, considering what DHKP-C has been linked to.

The DHKP-C militant had been staying in a Belgian government safehouse since the end of March 2000 after her arrest in September 1999 in Duinbergen on suspicion of illegal weapon possession and using a fake passport.


safehouse? SAFEHOUSE??? Pardon me, but Whiskey Tango Foxtrot?????

Erdal was placed under the supervision of the Interior Ministry after she applied for political asylum in July 2000. If she needed to leave her safehouse — for example to visit a doctor — Erdal needed to ask ministerial permission.


ah, of course - she's just a poor misunderstood political refugee

"Legume! Did you, perhaps, issue a permission slip for her to go to Outer Mongolia?"
"Certainly not, M. le Inspecteur! It was to go to Australia."

This occurred on various occasions in the past six years without any problem, but when security service officers went to arrest her on Monday night, Erdal had disappeared.


"Where is she?"
"I dunno. Said she was goin' to see the docteur!"

House raids in Brussels at known DHKP-C addresses yielded nothing.


I feel faint, I'd best go lie down.

"Fehriye Erdal? Nope. Nobody by that name here!"
"Hokay. Ummm... What's your name?"
"Ummm... Fehriye Smith."

The Justice Ministry, Interior Ministry and federal public prosecution department were left pointing at each other for an official comment on Wednesday as Belgium was increasingly left red faced by the disappearance.


"Wudn't me."
"Wudn't me."
"Wudn't me. It wuz them!"

Eventually, Interior Minister Patrick Dewael and Justice Minister Laurette Onkelinx confirmed in a joint statement on Wednesday night that Erdal had been under intensified supervision of the security service VS since 19 February. However, the VS lost sight of Erdal on Monday night.
Adding to the diplomatic pressure on Belgium, Turkey requested the extradition of Erdal on Monday.


"Sorry. Can't do it. She's gone to the docteur."

It is the third such request.


"Again? She's at the docteur again?"
"She's been feeling poorly."

Erdal's lawyer has said the latest request could be due to the fact Turkey has abolished the death penalty. However, Erdal's extradition is not considered likely because


... she's beat it for parts unknown?

she was arrested in relation to a "political offence". The DKHP-C aims to overthrow the Turkish government and has already claimed responsibility for several violent attacks in Turkey.


and in Belgian eyes that makes her a political refugee? The place is f*cked up even more than I thought.

Remember how much the Euros dislike the Turks, and it begins to make sense. Not a lot of sense, but sense. In a Euro sort of way.

Belgian opposition parties are now demanding answers from ministers Dewael and Onkelinx, stressing that both of them have made mistakes in handling the issue. "This incident is damaging for the reputation of our country," Christian Democrat CD&V MP Tony Van Parys said.

Posted by: lotp || 03/03/2006 00:00 || Comments || Link || E-Mail|| [6463 views] Top|| File under:
Home Front: WoT
Border patrol agent shoots at attackers
A U.S. Border Patrol agent opened fire when he was attacked by men with rocks shortly before 11 a.m. Thursday near the Rio Grande in the Lower Valley, an agency spokesman said.

No injuries were reported in the incident, which remained under investigation Thursday night. The attack, officials said, is part of an increase of assaults on agents in the El Paso region.

The unidentified agent was about five miles east of the Zaragoza Bridge when he was assaulted with rocks by a group of possible undocumented immigrants, who ran back into Mexico, said Agent Ramiro Cordero, a Border Patrol spokesman.

The assault took place on U.S. soil, but investigators were attempting to determine where the attackers were when the agent fired, officials said.

"Our agent was on U.S. soil, of course. They (attackers) were in the river. They were in the dry riverbed," Cordero said.

Mexican authorities, who were called for help, found no evidence that anyone was wounded, Border Patrol officials said.

Assaults on agents have been "growing significantly," Cordero said. "It depicts the pressure we are putting on the border because they are going to extreme measures."

In fiscal year 2005, the Border Patrol recorded 43 assaults against agents in the El Paso sector, compared with 21 in fiscal 2004.

Nationwide, agents were assaulted 687 times in fiscal year 2005, which ended in September, compared with 354 the previous year.

Posted by: too true || 03/03/2006 13:08 || Comments || Link || E-Mail|| [6464 views] Top|| File under:
US animal campaigners convicted
A US jury has convicted an animal rights group and six of its members of inciting violence and terror against a UK firm involved in animal testing. The six from the Shac group were charged with offences against Huntingdon Life Sciences. They now face heavy fines and possible jail terms of up to five years.

HLS was originally based in Cambridgeshire, but moved its main office to the US after a harrassment campaign by animal rights activists. The six members of Shac were found guilty by the federal jury in New Jersey after a three-week court case and three days of deliberation. Shac is an acronym for Stop Huntingdon Animal Cruelty, and for the last five years the Philadelphia-based group has targeted the group. Huntingdon Life Sciences now has its headquarters in New Jersey, but its main laboratories are in Cambridgeshire in Britain. Its employees have sometimes been victims of violent attacks as well as extreme ongoing intimidation.


and it's about time we went after this group and ELF and their ilk.

The company has also suffered financially and its listing on the New York Stock Exchange was put on hold after one of Shac's most recent campaigns. It is believed to be the first case under a new law enacted in 1992, known as the Animal Enterprise Protection Act.
Posted by: lotp || 03/03/2006 00:00 || Comments || Link || E-Mail|| [6463 views] Top|| File under:
India-Pakistan
Mulla Omar operating freely in Pakistan: Afghan FM
Afghanistan has hit back at Pakistan's dismissal of its intelligence about Taliban and Al Qaeda militants in Pakistani territory, notably information about the whereabouts of the reclusive Taliban leader Mulla Omar. Afghanistan handed over the information during a visit last month by President Hamid Karzai to Pakistan — a key ally in the US "war on terror"..

Pakistan at first denied in statements to the media that it had received the intelligence and then said most of it was outdated, including about the possible whereabouts of the fugitive Omar. Foreign Minister Abdullah Abdullah questioned Pakistan's attitude. He said that Afghanistan would not have handed over information it did not believe in and neighbours were expected to share details of the common threat. "We wouldn't have given anything to them had we not been sure about its credibility," he said in an interview.

Abdullah said Afghanistan believed most of the "Taliban leaders that are actively instigating terror in Afghanistan" were in Pakistan, with Omar known to have spent time in the border city of Peshawar and in Balochistan. "We have provided evidence of him being outside of Afghanistan, in Quetta in Balochistan , to our Pakistani friends." This was not for "one day, not one hour but time and again in Quetta." Afghan officials have repeatedly accused Pakistan of turning a blind eye to Taliban training camps on its soil and also alleged that some circles in Pakistan support the hardliners. Pakistan denies the accusations, pointing to the tens of thousands of troops it has had in the region for two years to hunt down the militants. It also claims to have netted two-thirds of the Qaeda leaders in its territory.
KABUL (Rantburg News Service): Afghanistan has pointed out the absurdity of Pakistan's frantic dismissal of its intelligence about Taliban and Al Qaeda terrorists tromping around in Pakistani territory, notably information that pinpoints the location of unemployed potentate Mulla Omar.

Afghanistan backed the Musharraf government into a corner when it handed over the information during a state visit last month by President Hamid Karzai. Pakistan at first denied that it had received the intelligence and then said most of it was outdated. They thought seriously about denying that Karzai had been there, then changed their minds when someone pointed out that there were photographs and too many witnesses. Eventually they settled for claiming the dog ate it.

Foreign Minister Abdullah Abdullah questioned Pakistan's attitude. "It's kind of fun to watch them squirm and convolute and say funny things," he told Rantburg News Service. "We sure as hell wouldn't have handed over the information if we hadn't known it was good."

Abdullah said most of the "Taliban leaders that are actively instigating terror in Afghanistan" were in Pakistan. "We know who's putting them up in their guest houses, whose wives they're flirting with, who's loaning them money. All those turbans trotting back and forth across the border in the dead of night? Well, that goes both ways. I mean, the American press was able to stumble across some of these guys; what makes them think we can't?" Omar is known to have spent time in the border city of Peshawar and in Balochistan. "We have provided evidence of him being outside of Afghanistan, in Quetta in Balochistan — photos, recordings of his phone calls, that sort of thing — to our Pakistani friends." This was not for "one day, not one hour but time and again in Quetta."

Afghan officials have repeatedly accused Pakistan of turning a blind eye to Taliban training camps on its soil and also alleged that that Pak fundamentalists, such as Qazi Hussein Ahmad, Fazlur Rehman, Samiul Haq, and most of the ISI, support the terrorists. Pakistan denies the accusations, pointing to the many tribal lashkars it has had in the region for two years to hunt down the militants. It also claims to have netted two-thirds of the Qaeda leaders in its territory.
Paging General Musharraf. General Musharraf, please pick up on line 1.
Posted by: Fred || 03/03/2006 00:00 || Comments || Link || E-Mail|| [6476 views] Top|| File under:
Families flee North Waziristan
Hundreds of families fled North Waziristan on Thursday fearing further attack a day after an army air and ground assault killed 45 militants suspected of links to Al Qaeda. The army action provoked retaliation by tribesmen in the area of North Waziristan. The tribesmen, urged on by militant Muslim clerics, took up arms and clashed with troops in the semi-autonomous regionn.

Rocket and gunfire resounded through the night in Miranshah, the main town in the region, and the airstrip and military fort both came under fire as helicopters patrolled overhead. "We are leaving to save our children from being killed," said Rahman Karay, a shopkeeper in Miranshah. He said helicopter gunships had strafed the area on Wednesday and again on Thursday.

Security officers said on Wednesday the helicopters had been used to disperse militant tribesmen. The tribesmen were enflamed by talk that villagers were among the casualties when helicopter gunships backed by ground troops smashed a militant den at Danda Saidgai, a village 15 km north of Miranshah. A military statement issued late Wednesday said 45 mostly foreign fighters along with tribal militants had been killed.
Posted by: Fred || 03/03/2006 00:00 || Comments || Link || E-Mail|| [6460 views] Top|| File under:
Landmine blast kills one, hurts 5 in Balochistan
A van driver was killed and five passengers were hurt on Thursday when their vehicle hit a landmine in the latest violence to hit Balochistan, officials said. The van was travelling towards the town of Kohlu when it hit a mine planted on the road, local administrator Nasim Lehri said. Balochistan Government Spokesman Raziq Bugti said security forces were busy defusing land mines installed in Dera Bugti and Kohlu areas of Balochistan. Four Para military personnel were injured on Wednesday in Mand area of Makran division situated some 700 km from Quetta. An unknown person, identifying himself as Doda Baloch, claimed the responsibility on behalf of a little known organisation called Baloch Liberation Front.

Meanwhile unidentified gunmen Wednesday shot dead a pro-government politician near the provincial capital Quetta and other attackers damaged a nearby natural gas pipeline.
Posted by: Fred || 03/03/2006 00:00 || Comments || Link || E-Mail|| [6462 views] Top|| File under:
Update: US diplomat, 3 others killed in Karachi attack
A suicide car bomber rammed into a diplomatic vehicle outside the United States Consulate in Karachi on Thursday, killing an American diplomat and three others, including the attacker.


Welcome to Pakistan, Mr. Bush...

Reportedly, a white car packed with about 12 to 15 kilogrammes of explosives rammed into the American diplomat's five-door vehicle between 9.02am and 9.05am, killing the diplomat and three others. Police sources said the plan was made to deliberately use a small car so that it would be able to hit the chassis of the diplomat's larger vehicle in such a way that it exploded upwards. The car was parked outside the nearby Naval hospital. Sources said that a Rangers official, Zafar, had asked the attacker to move his car but the attacker made some excuse. In the meantime the diplomat's vehicle approached and the attacker rammed his car into it.

The blast was so severe that it broke the windowpanes of shops and houses as far as the Metropole Hotel. Zafar, US consulate driver Iftikhar, the US Foreign Office's David Foy and the attacker were killed and 54 people were injured, mostly police, Rangers and Marriott Hotel staff. The explosion left a 15-foot wide and almost 3.25-foot deep crater in the road. Twenty cars were also destroyed. The nine-storey hotel was 60 percent full with foreigners. An eight-year-old Moroccan girl, a diplomat's daughter, was also injured while in her hotel room with her parents. Sources at the JPMC said the DNA test of the suicide bomber was being carried out. They said that five of the injured were in critical condition. Capital City Police Officer Niaz Siddiqi told reporters that it appeared that the attacker's vehicle did not pass by a police check-post, but came from within the hotel. He said the Federal Bureau of Investigation and other US agencies were assisting the Karachi police in investigations.

The attack came less than two days before Bush is scheduled to make a trip to Pakistan. "I have been briefed on the bombings and we have lost at least one US citizen in the bombings – a foreign service officer," Bush said following talks with Indian PM Manmohan Singh in New Delhi. "Terrorists and killers are not going to prevent me from going to Pakistan," he vowed. President Pervez Musharraf and Prime Minister Shaukat Aziz condemned the blast and vowed that its perpetrators would not be spared.

Shahzad Raza adds from Islamabad: Interior Minister Aftab Ahmed Khan Sherpao confirmed that the terrorist attack was a suicide act. He said that no group had accepted responsibility so far. "It was a well-planned attack. The Rangers tried to stop the car of the suicide attacker, but it broke the security barrier and hit the armoured vehicle of the US diplomat killing him and his driver," the interior minister told Daily Times.

Sherpao told a private television on Thursday that the government had proof of foreign involvement in the Karachi blast, Online reported. He said that the issue of terrorists from neighbouring countries carrying out attacks in Pakistan will be brought up during President Bush's visit. "Every terrorist in Balochistan and Karachi has a covert foreign hand involved," he said.

A federal cabinet meeting presided over by the PM also condemned the attack. Hours after the suicide attack, two rockets fell and exploded in a stream near Gadap but caused no damage or casualties, AFP quoted local police official Hasan Dal as saying.
Posted by: Fred || 03/03/2006 00:00 || Comments || Link || E-Mail|| [6457 views] Top|| File under:
Iraq
Zarqawi?
MNF investigates reports on Al-Zarqawi''s arrest nearby Fallujah

MIL-IRAQ-MNF-ZARQAWI
MNF investigates reports on Al-Zarqawi's arrest nearby Fallujah

BAGHDAD, March 3 (KUNA) -- The Multi-National Force (MNF) on Friday announced it is investigating reports on Abu Mosab Al-Zarqawi's arrest nearby Fallujah.

An MNF officer did not confirm or deny the arrest, noting that the US forces are still investigating the reports.

A well-informed source told Kuwait News Agency (KUNA) that the US forces are continuously chasing Al-Zarqawi in an attempt to capture him, adding that the process is going in cooperation with the Iraqi forces.

Meanwhile, an MNF major said the force, based upon intelligence reports, executed Monday a number of arrest operations 45 kilometers northeast of Fallujah to capture key Al-Qaeda officials, Al-Zarqawi's assistants, and others involved in providing logistic support for foreign fighters and suicide attackers in Fallujah and Ramadi.

The major added that 61 people were arrested in the operation, which was announced before, among them were major Al-Qaeda leaders in Iraq, while quantities of weapons and ammunitions were seized and destroyed in the operation.

Meanwhile, sources in the Iraqi Army said that Al-Zarqawi could be among those arrested in the operation on Monday.

Al-Zarqawi is the leader of Al-Qaeda organization in Iraq and is responsible for a number of armed operations targeting US and Iraqi soldiers and citizens, in addition to the abduction and beheading of civilians. (end) mhg.



Posted by: Glenmore || 03/03/2006 18:35 || Comments || Link || E-Mail|| [6471 views] Top|| File under:
Iraqi Journalist: "The Direction of the Anger Has Changed"
NBC News' "Blogging Baghdad," via Steve Spuriel's NRO Media Blog.

Capturing the Iraqi Street Scene

I have mixed feelings when I pick up my camera and start filming on Baghdad's streets.

On the one hand, I feel good about being able to let the world know what is going on here. Being an Iraqi, I can go to places western cameramen can not go to. On the other hand, I am angry over what is happening to the people of Iraq.

Life gets harder everyday, and the poor are getting hit the hardest. The price of everything is going up, corruption is infesting the government, and to top it all off we are in constant danger because of the security situation. . . .

But when I am filming with my camera, I feel OK. I am not scared. Maybe I'm wrong, but I think I have instincts. I know what to ask, and how to ask it so that people around me do not get upset, especially if I am filming at angry demonstrations. I try not to judge. I try to be fair.

The past few days were bad.

I wasn't surprised to see the big crowds hit the streets. Some people described the attacks on the tombs in Samara as an attack on their father's graves. Of course they went out and protested.

But you know, the direction of the anger has changed. A year ago everyone was angry at the Americans. Everyone thought they were responsible. But that is not the message I am getting on the street now. People know these attacks are being carried out by the extremists.

The situation may be tough for my job, but in the old days I would not have been able to shoot whatever I wanted. Under Saddam Hussein cameramen could never show pictures or film freely. They couldn't tell the real story.

That's all changed. The first image I ever filmed was the statue of Saddam Hussein being pulled down. That was my start.

It is a good job. When I see my pictures on TV, it really is all worth it. The hardship. The danger. It is worth it. Really.
Posted by: Mike || 03/03/2006 14:16 || Comments || Link || E-Mail|| [6458 views] Top|| File under:
U.S. Intel: Qaeda Plotting 'Big Bang'
U.S. officials tell CBS News that intelligence has picked up reports that al Qaeda in Iraq is planning what one source calls the "Big Bang," a spectacular terrorist attack in Iraq against either a single high-profile target or multiple targets simultaneously.

Last week's mosque bombing in city of Samarra that brought Iraq to the brink of civil war was the work of terrorists, some U.S. officials have theorized. Abu Musab al-Zarqawi seems to be betting that another big bang would push the country over the brink, reports CBS News correspondent David Martin. The bomb in one of the holiest sites for Shiite Muslims set off violence all across the country that left hundreds dead.

The Iraqi government has banned all private vehicles in Baghdad during daylight hours Friday, the Muslim prayer day, just as it did last week. That kept car bombs, what the military cars vehicle-born improvised explosive devices, off the streets.

But Zarqawi just waited until the ban was lifted.

"The day the vehicle ban was lifted, all these VBIEDS that he had staged he deployed in Iraq and detonated over the last three days," said Maj. Gen. Rick Lynch, a U.S. military spokesman.

This week, the ban takes effect when the overnight curfew ends at 6 a.m. Friday and will last until 4 p.m. Friday, according to a statement issued by the prime minister's office. Police and army were instructed to seal off the capital and seize any private vehicles that defy the ban.

Pentagon officials are also worried that a terrorist spectacular will undermine administration claims about progress in Iraq and therefore weaken public support for the war here at home, Martin reports.

Also Thursday, a bomb ripped through a vegetable market in a Shiite section of Baghdad and a leading Sunni politician escaped an attack on his convoy as at least 36 people were killed in unrelenting violence pushing Iraq toward civil war.

As sectarian killing surged last week, the U.S. 2nd Brigade, 1st Armored Division was put on alert in neighboring Kuwait for a possible move into Iraq, the military said. But no orders were given for such a move.

The violence has complicated talks to form a broad-based government, which U.S. officials consider essential to cut support for insurgents among the Sunni-Arab minority so coalition forces can start drawing down later this year.


Posted by: lotp || 03/03/2006 12:13 || Comments || Link || E-Mail|| [6474 views] Top|| File under:
Baghdad under daytime curfew
Iraqi troops and police are patrolling the deserted streets of Baghdad after the government imposed a daytime traffic curfew to avert possible violence between Sunnis and Shia on the day of the Muslim congregational prayer. Ibrahim al-Jaafari, the Iraqi prime minister, has warned clerics not to use inflammatory language from pulpits on Friday as he tried to rally Sunni and other leaders into a US-sponsored unity coalition to help staunch 10 days of sectarian bloodshed.

The main minority Sunni bloc ended a boycott of talks called in protest at reprisal attacks on Sunni mosques after the bombing of a Shia shrine on 22 February. Violence has killed at least 500 people, even by conservative official accounts. But after al-Jaafari hosted a late-night meeting on Thursday of the main parties elected to parliament in December, political sources said Sunnis, Kurds and other leaders were still pushing the dominant Shia Alliance to ditch al-Jaafari as premier. A senior official in the Sunnis' Iraqi Accordance Front said: "The negotiations will go on, but we still insist on removing al-Jaafari."
Posted by: Fred || 03/03/2006 11:24 || Comments || Link || E-Mail|| [6458 views] Top|| File under:
Bodyguard of Iraqi political leader killed in ambush
Gunmen attacked the car of a top Sunni political leader Thursday, killing one bodyguard and wounding five. Adnan al-Dulaimi, a leader of the Sunni's largest parliamentary bloc, had already sped away in another car after his vehicle was stopped by a flat tire. Yassir al-Obeidi, spokesman for al-Dulaimi's Conference of the People of Iraq, said the Sunni political leader had been driven far away from his disabled vehicle before it was attacked. The attack on al-Dulaimi's motorcade occurred less than a day after it became known that he had joined with key Kurdish and secular politicians in a coalition seeking to deny Prime Minister Ibrahim al-Jaafari a second term.


Golly. Wotta coincidence.
Posted by: Fred || 03/03/2006 00:00 || Comments || Link || E-Mail|| [6458 views] Top|| File under:
Armed attack kills, wounds 21 Iraqi security personnel in Tikrit
Up to nine Iraqi soldiers were killed Thursday during an attack targeting a checkpoint in Tikrit. A security source in the ministry of interior said that about 20 armed men attacked a checkpoint for the Iraqi army in al-dour village in south Tikrit, killing nine soldiers, including three officers. The police in Tikrit said that eleven security personnel were killed during the attack; four officers and nine soldiers, and four army vehicles were also damaged.

Furthermore, four Iraqi police officers were killed and eight others injured on Wednesday in an ambush against a police convoy near Hamrein Mountains on its way to Tikrit. Another 16 policemen were also kidnapped and were taken to an undisclosed location before they were set free earlier today after the joint forces carried out an operation chasing the perpetrators, according to the interior ministry. In Baqouba, three civilians were also killed yesterday and a 12 year old boy was kidnapped in two separate incidents yesterday.
Posted by: Fred || 03/03/2006 00:00 || Comments || Link || E-Mail|| [6457 views] Top|| File under:
Four Iraqis killed, 12 wounded in separate explosions in Baghdad
In Al-Sadr City suburb in the east of the capital, five Iraqis were killed and 10 others were wounded in a bomb blast that ripped through a bus, a security source said.

Three Iraqi policemen killed, US-led forces attacked in Kirkuk
Three Iraqi policemen died in Karkuk Thursday and seven others wounded from an attack by gunmen, said the Iraqi police in the city. The police also told KUNA that a bomb exploded under a police car. No life loses was reported from the blast. The US-led forces were also exposed to fire by insurgents in Kirkuk, without reporting any casualties, said the police.
Posted by: Fred || 03/03/2006 00:00 || Comments || Link || E-Mail|| [6458 views] Top|| File under:
Israel-Palestine-Jordan
Palestinians fire missiles on Israeli settlements
Al-Quds Brigades, the military arm of Islamic Jihad movement in Palestine, fired four missiles toward Sderot settlement in southern Israel.


"Fired them toward" is different from "hit."

The brigades said in a press release the attack came in response to the cowardly assassination of Al-Quds Brigades leader Khalid Al-Dahdouh on Wednesday.


He will be missed. By his Mom. I guess.

Meanwhile, the Brigades of Martyr Abu Ali Mustafa, the military arm of Popular Front for the Liberation of Palestine, announced responsibility for firing a missile on the settlement of Netiv Ha'asara in northern Gaza Strip. The brigades said the attack comes in response for assassinating Al-Dahdouh and for the Israeli threats to target Palestinian resistance leaders.
Posted by: Fred || 03/03/2006 00:00 || Comments || Link || E-Mail|| [6462 views] Top|| File under:
Islamic Jihad's military wing takes credit for stabbing
The military wing of Islamic Jihad, Al-Quds Brigades, took credit for stabbing a Jewish settler in occupied Jerusalem on Thursday morning. A statement by the armed wing said a group stabbed a Jewish settler in the industrial zone near occupied Jerusalem. It said the attack was in retaliation of the Israeli army's crime against the Palestinian people.
Posted by: Fred || 03/03/2006 00:00 || Comments || Link || E-Mail|| [6459 views] Top|| File under:
Syria-Lebanon-Iran
Lebanese Army seals Syrian border
The Lebanese Army deployed troops along the mountain passageways linking Syria to Lebanon in the Upper Hermel, erecting permanent military points and closing all illegal crossings. Security sources said army troops were deployed in northern Bekaa to thwart attempts to smuggle goods between Lebanon and Syria and to close illegal crossroads linking the two states. Dozens of tanks and trucks penetrated through rugged passages that were used for smuggling operations.

Witnesses said they were surprised by the fact that no smuggling activities were seen during the deployment of the troops in the area, which used to represent a major location for transferring goods illegally across the borders on a daily basis. It was not clear if the move was part of the heavy security measures taken to preserve the country's security in light of the national dialogue conference being held in Beirut. As soon as the Lebanese Army units reached the borders, a Syrian security delegation arrived to the area to inspect the measures taken on the Lebanese side.
Posted by: Fred || 03/03/2006 00:00 || Comments || Link || E-Mail|| [6462 views] Top|| File under:
Bomb blast hits Jounieh court offices
A bomb exploded late Wednesday in Jounieh's Judicial Palace, causing fears that the string of bombings had returned with the start of Lebanon's national dialogue, but security sources said the attack was part a personal dispute and only caused slight material damage. Security sources said the 100 grams of dynamite was attached to a stopwatch and placed behind one of the doors in the building's main highway, used by lawyers to access the court rooms. The sources added that the palace's guards did not hear the explosion and knew about it only after the concierge opened the gates in the morning.

The security sources said the dynamite exploded near the traffic court and might have been placed by someone who has been sentenced by the court. Police suspected a person who was attending one of the sessions on Wednesday and who was under threat of being declared bankrupt in a session held early Thursday. The person had given the judge a false name. But when the judge asked him to present his ID, he said he wanted to go to his car to retrieve it. The judge ordered security personnel to accompany him but the suspect pretended to be going home to get the ID and ran away. After determining the true identity and the location of the suspect, police officers were sent to arrest him but could not find him.

Sources said the suspect might have placed the dynamite to hamper Thursday's session. Sources also said that 32 employees in the palace had the key to the main door. They added that earlier in the day, a security official demanded to know the identity of all the employees who had a spare key and decided that the lock should be changed. Security forces said the incident could have led to more serious damage if the explosion had occurred after 9 a.m., when the lawyers and the judges usually arrive to the palace.
Posted by: Fred || 03/03/2006 00:00 || Comments || Link || E-Mail|| [6460 views] Top|| File under:
Two hanged publicly in Iran for oil-city bombings
Two Arab separatists convicted of carrying out a deadly bomb attack in Iran's oil city of Ahvaz were hanged from a crane in front of thousands of people early Thursday, witnesses said. Ethnic Arabs Ali Affrawi and Mehdi Navasseri had been found guilty of planting two bombs that killed six people dead and wounded close to 100 others in a busy shopping area of the city last October. "There were thousands of people watching, although some of the families of the victims arrived late and were very angry," a resident of the city who witnessed the hangings told Agence France Presse by telephone.

According to the official news agency IRNA, the executions were carried out on a city center bridge at 8:15 a.m. - around one hour earlier than had been scheduled - "so as to prevent traffic problems." The witness said the two convicts, both of whom were in their early 20's, were slowly lifted from the ground by a crane - with the nooses providing death by strangulation rather than a broken neck. With their hands tied behind their backs, the pair were left dangling in front of onlookers for 40 minutes. Iranian state television carried footage of the execution, with the crowd of onlookers being egged on to chant "Death to America! Death to Israel! Death to England!"
Posted by: Fred || 03/03/2006 00:00 || Comments || Link || E-Mail|| [6463 views] Top|| File under:
Terror Networks
The Bloody Borders Project
Back in December, the Baron wrote a post in which he mentioned Samuel Huntington's well-known quote about Islam's "bloody borders". The imagery was graphic and startling. In my ignorance, I asked the Baron if he could draw a simple map delineating these boundaries. I wanted to be able to see these "fault lines". I wanted to see if a pictorial representation would help me better to understand the reach and the destruction of what the Islamofascists have wrought.

The Baron reminded me that no such map could be made. Islamic terrorism takes place among, between, and inside many countries. The constant, vicious, lethal storm of Islamist violence stretches from equatorial Africa and the Barbary coast, across the Holy Land and the Arabian heartland, snaking through the mountains and plains of South Asia, making its way along the littoral of Indochina and the Indian Ocean, and ending in the archipelagos of the Pacific Rim.

The Baron explained the difficulties inherent in making any map encompassing what I wanted to see. To be accurate, his cartography would have to include the ongoing quotidian massacres that have occurred and continue behind the screen erected by the legacy media, the screen on which they display the bread and circuses meant to trivialize and distract. What does it matter that thirty Hindus died in Kashmir today, or that 350 women were raped in Darfur, when there is the serious matter of Paris Hilton videos to be considered?

And so we come now to what I call The Bloody Borders Project. Or, on my bad days, "that bloody Bloody Borders Project." Perhaps, as you view it, you too will be changed by what you see. You are seeing it because of all those falling bodies in New York City on that September day in 2001. How ignorant we were not to know that bodies had been falling, falling for years, all along those bloody borders.
Posted by: Seafarious || 03/03/2006 12:56 || Comments || Link || E-Mail|| [6464 views] Top|| File under:
Who's in the News
85
[untagged]
Bookmark
E-Mail Me
The Classics
The O Club
Rantburg Store
The Bloids
The Never-ending Story
Thugburg
Gulf War I
The Way We Were
Bio
Merry-Go-Blog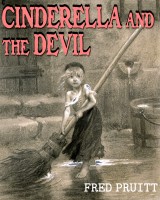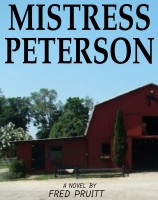 On Sale now!


A multi-volume chronology and reference guide set detailing three years of the Mexican Drug War between 2010 and 2012.

Rantburg.com and borderlandbeat.com correspondent and author Chris Covert presents his first non-fiction work detailing the drug and gang related violence in Mexico.

Chris gives us Mexican press dispatches of drug and gang war violence over three years, presented in a multi volume set intended to chronicle the death, violence and mayhem which has dominated Mexico for six years.
Click here for more information


Meet the Mods
In no particular order...


Steve White
Seafarious
Pappy
lotp
Scooter McGruder
john frum
tu3031
badanov
sherry
ryuge
GolfBravoUSMC
Bright Pebbles
trailing wife
Gloria
Fred
Besoeker
Glenmore
Frank G
3dc
Skidmark
Alaska Paul



Better than the average link...



Rantburg was assembled from recycled algorithms in the United States of America. No trees were destroyed in the production of this weblog. We did hurt some, though. Sorry.
18.205.192.201

Help keep the Burg running! Paypal: