-Short Attention Span Theater-
Reminder to Contributors
We've been seeing a number of submitted articles that we can't forward to Rantburg because they don't have a link to the source. Unless you are submitting personal opinion to page 4, please be sure you put the whole URL in the source box on the poster page. Just copy it from the top of the window in your browser that's open to the story and paste it in the poster box.

Thanks!

-- Your Friendly Moderators
Posted by: lotp || 03/04/2006 13:33 || Comments || Link || E-Mail|| [6460 views] Top|| File under:
Afghanistan
French special forces officer killed in Afghanistan
A French special forces officer was killed in clashes with Taliban forces in southern Afghanistan, the defence ministry and the military said in a joint statement. The statement gave no details of the death of the officer of a marine commando unit, the second French soldier to be killed in action in Afghanistan.

Some 200 French special forces troops under US command are fighting guerrillas of the former Taliban regime in southeast Afghanistan, the statement said. Defence Minister Michele Alliot-Marie had sent her condolences to the family of the dead officer, who was not identified.
Posted by: Anonymoose || 03/04/2006 11:16 || Comments || Link || E-Mail|| [6459 views] Top|| File under:
Ten Talib toes tagged
At least 10 members of Taliban were killed and half a dozen were captured alive in a clash with Afghan law-enforcement agencies in southern Afghanistan on Friday. Police officials said five cops were also injured in the firefight that erupted in the volatile Helmand province and continued for more than three hours.

Senior police official, Mohammad Ayoub, told journalists the insurgents ambushed a police party in the Sangeen area of the province in the morning. Police retaliated and exchange of fire continued for more than three hours.

As the police personnel were trying to surround the fighters, they fled the scene leaving behind 10 dead bodies. The police officer suspected several of the 'enemies' might be injured in the clash. He said police and military had cordoned the area and commenced a search to arrest the fleeing insurgents. More contingents of police and Afghan army had been deployed and they were searching for the militants in nearby caves and mountains.

Meanwhile, provincial governor's spokesman Muhayuddin confirmed the bloody clash and said several insurgents had been captured alive during the fight. He said heavy weapons had also been recovered from them.

Confirming the fight, Taliban purported spokesman said only two of their fighters were killed. He said they had incurred heavy losses on the government side.
Posted by: Shinemble Snaiter7977 || 03/04/2006 00:00 || Comments || Link || E-Mail|| [6457 views] Top|| File under:
Arabia
Yemen Frees Houthi Supporters in Bid to End Saada Standoff
Yemeni authorities yesterday released 627 supporters of a rebel preacher held on charges of involvement in clashes with government forces which left hundreds dead in the north of the country. The Higher Security Committee, headed by President Ali Abdullah Saleh, said in a statement that the freed men were all detained in connection with the rebellion staged by the late Shiite preacher Hussein Badruddin Al-Houthi in the northern province of Saada. The releases were made in compliance with the general amnesty announced by President Ali Abdullah Saleh last September, the statement said. "They were released after they had pledged not to return to their perverseness, and to be good citizens," said the statement, carried by official media.

Expressing hope that the mass release would help end the standoff in Saada, the committee called on the freed men to "resume their natural life and to practice their basic rights and freedoms in the framework of political pluralism in a way that serves the country's supreme interests." Security officials said the amnesty did not include 36 members of the Believing Youth group standing trial currently over involvements in attacks against military targets in Sanaa last year. Saleh said last May that Al-Houthi's revolt was a "foreign conspiracy" to topple the republican regime.

Officials have said the bloody fighting in Saada caused financial losses amounting to 52 billion riyals (about $272 million). They said 532 houses and 22 schools in the rebel areas were damaged by the battles, and that some were completely demolished.
Posted by: Fred || 03/04/2006 00:00 || Comments || Link || E-Mail|| [6460 views] Top|| File under:
Saudi detained in Iraq is mentally ill: Soddy spokesmouth
"He is a nice boy, from a good family, if you catch my drift. And now, sadly, completely off his tree. Pay no attention to anything he sez. And send him home please, to his loving and wastarrific family."

The Saudi captured in Iraq, who confessed to being part of the Feb. 24 Abqaiq refinery attack, is deemed mentally ill and not wanted by Saudi authorities, the Interior Ministry announced yesterday. The Kingdom has requested the Iraqi authorities to provide Abdulrahman Musleh Al-Harbi with proper medical treatment, according to an Interior Ministry statement. A source at the ministry told Arab News that a background check on the suspect showed him to have a history of mental illness. "It has been proven that he suffers from mental illnesses and he is not wanted by Saudi authorities," said the source, adding that the authorities had requested that the suspect be repatriated in accordance with international law.

Iraq's border guards said yesterday that a Saudi militant suspected of taking part in the attack on the Saudi oil facility was captured Tuesday moments after he crossed the border into Iraq's southern deserts. The suspect initially identified himself incorrectly as Abdullah Salah Al-Harbi. Al-Harbi told Iraqi interrogators that he and eight people from his country were involved in last month's suicide attack, according to Saadoun Al-Jabiri, a spokesman for the Iraqi border guard.

The suspect gave the names of eight men, saying five of them fled into Iraq while three were still in Saudi Arabia, the spokesman said. Al-Harbi also claimed that one of the three he named was wounded in a clash with Saudi security forces shortly after the suicide attack. Iraqi forces were still combing the areas to find the five men Al-Harbi named. The Saudi identified the eight men that Al-Harbi named as: Nasser Fahd Al-Miteiri, Nafeh Al-Ajami, Faisal Khaled Al-Miteiri, Fares Mohammed Al-Oteibi, Mutaab Sanad Al-Harbi, Fahd Abdullah Al-Khalidi, Khaled Al-Ajami and Midhyal Al-Oteibi.


"More giggle juice?"
"Ha-ha, yassssss, shank you!"

Al-Harbi told interrogators on Thursday that he was headed to the predominantly Sunni northern Iraqi city of Mosul where he planned to meet cattle merchants who have links with Al-Qaeda, the spokesman said. Al-Harbi said he worked as a sheep merchant in Saudi Arabia and that they planned for the attack in Abqaiq "for some time," the spokesman said, adding that Al-Harbi claimed to be fleeing to the southern Iraqi city of Samawah. Al-Harbi said he came to Iraq to fight the Americans rather than Iraqis, adding that he was supposed to get weapons in Mosul.

He also said he was the Keymaster, and asked to be taken to the Gatekeeper.

Al-Harbi told Iraqi border guards that his leader was Faisal Khaled Al-Miteiri, who, he claimed, was wounded in the shoulder during the clash with Saudi security forces during the attack.
Posted by: Seafarious || 03/04/2006 00:00 || Comments || Link || E-Mail|| [6462 views] Top|| File under:
Bangladesh
Tales from the Crossfire Gazette (weekend edition)
MUNSHIGANJ, Mar 3: A top terror of Dhaka city was killed in an encounter between his cohorts and Rapid Action Battalion (RAB) at Sreedharpur of Shekharnagar here early Friday, reports UNB.


I think they use Fred's name generator on their towns.

The deceased was identified as Kala Faruk, 45, son of Chunnu Miah of Baroikhali village in Sreenagar Upazila. He was wanted on twelve systems in a double murder and other criminal cases, police said.


And his mother definitely didn't love him.

RAB arrested Faruk from his village home along with his one accomplice Pappu Thursday morning and recovered a gun from his possession.


"Hoo boy, youse carrying a gun 'round here Kala? That's going to cost youse. Why don't youse come wit us to the station."

According to his gibbering confessional statement, RAB took him to Shekharnagar, 50 km away from the town, at about 5 am to recover hidden arms.


A little late in the morning, but they had the travel time -- wonder if the RAB gets a mileage allowance?

As soon as the law enforcers along with Faruk reached nearby Sreedharpur, his cohorts opened fire on the elite force forcing them to return the fire.


And no one got hit. It's like an Italian war movie.

Faruk was caught in the encounter while trying to flee and died on the spot, said the elite force.


The RAB sensibly decided that no autopsy was needed, since they had already established, as it were, the cause of death.

RAB recovered one pistol and one shutter gun from the spot.


After which the shutter gun was carefully put back into its molded case.
Posted by: Steve White || 03/04/2006 00:59 || Comments || Link || E-Mail|| [6462 views] Top|| File under:
Bangla Bombing Mastermind Indicted
Two more cases were filed against militant leader Shaikh Abdur Rahman involved in a string of deadly blasts across Bangladesh. Rahman surrendered on Thursday and was remanded to 10-day police custody under the Arms and Explosives acts. Earlier, 223 cases were filed in connection with militancy and bomb attacks across the country, Home Secretary Safar Raj Hossain told reporters in Dhaka yesterday. Rahman has been accused in at least 150 of these cases. Police filed 154 cases for the August 17 series of blasts and 69 more were added later for bomb attacks elsewhere, he added. A trial court in Barisal on Feb. 9 sentenced Rahman, Bangla Bhai, Molla Omar and Amzad alias Khalid Saifullah to 40 years' rigorous imprisonment under the Explosive Substances Act.

As many as 915 were arrested so far for involvement in the attacks, the inspector general of police said. Police have submitted charge sheets in 122 cases, and trials of 61 cases have started, the home secretary said. Verdicts in four cases were given and 22 people were sentenced to death, seven given life term and one 15 years' jail, he added.

Meanwhile, Rahman was detained at the headquarters of the elite security force Rapid Action Battalion (RAB) in the capital and a special task force for interrogation has been formed to interrogate the militant leader.
Posted by: Fred || 03/04/2006 00:00 || Comments || Link || E-Mail|| [6466 views] Top|| File under:
2 JMB suspects arrested
Police arrested two suspected members of Jamaatul Mujahideen Bangladesh (JMB) in chaurangi area of Sadar upazila on Thursday night. Acting on a tip-off, police raided a house near Shariatpur Club and arrested Sirajul Islam, 24, and Akash, 20. The arrestees were taken on a 10-day remand for interrogation.


Since they're Islamists, it's doubtful they'll get the trip to the abandoned warehouse at 4 in the morning, more's the pity.
Posted by: Fred || 03/04/2006 00:00 || Comments || Link || E-Mail|| [6461 views] Top|| File under:
26 arrested in Gaibandha linked to Allahr Dal
Most of the 26 arrested militants of outlawed Jamaatul Mujahideen Bangladesh (JMB) have links with Allahr Dal, police interrogating the arrestees said yesterday. A magistrate's court on March 2 remanded them for seven days each after Rapid Action Battalion and police arrested them at Uttar Dhangharah in Gaibandha the previous day. The arrestees told the police the owner of the house where they were holding a meeting before arrest, Saidur Rahman, is their leader, who arranged regular meetings with Allahr Dal.

"We don't believe in democracy, it is almost like blasphemy. We want to establish Islamic rule in the country," said Saidur Rahman during interrogation. Most of the arrestees cannot read or write Arabic and were being taught Quranic verses in Bangla version, the police said. A local teacher speaking anonymously said unknown people used to hold daylong meetings at the house. But neighbours were not invited and outsiders were not allowed to take part. "Being a public representative, even I could not realise something fishy was going on here as they conducted their activities very secretly," said Mozammel Huq, chairman of Ballamjhar Union Parishad.

Saidur Rahman claimed they were conducting research work on the Quran with Allahr Dal leaders Matin Mehdi, Rafiqul Islam and Rawnakul Islam Khushi. Police are hunting for Rafiqul and Mehdi of Bridge Road of Gaibandha. The two launched the activities of Allahr Dal at Hashem Bazar three years ago and Mehdi later joined the JMB. A court in Jhenidah on February 28 sentenced 21 JMB militants including Allahr Dal leaders Mehdi and Abu Taleb Ansari alias Babul Ansari to death in a bomb blast case.
Posted by: Fred || 03/04/2006 00:00 || Comments || Link || E-Mail|| [6459 views] Top|| File under:
Hunt down JMB patrons in Rajshahi, Naogaon, victims demand
Locals in Bagmara of Rajshahi and Atrai, Raninagar of Naogaon demand the government trace and hunt down those who aided and abetted militant kingpins Abdur Rahman and Bangla Bhai in killing at least 22 people and maiming hundreds in 2004. In reaction to the high profile capture of Rahman, a number of victims of brutal violence by Jamaatul Mujahideen Bangladesh (JMB) and Jagrata Muslim Janata Bangladesh (JMJB) yesterday said the ones who backed Abdur Rahman and JMJB operations commander Siddiqul Islam alias Bangla Bhai in carrying out a reign of terror in the region must not be allowed to get off scot-free. "You will find at least one victim a house in Bagmara and Atrai. So many people have been maimed for nothing," a college teacher had said, describing the situation after JMJB operations in 2004.

A host of policemen were guarding Abdur Rahman when he first came out in public in Naogaon and Rajshahi in late April, 2004 said sources. Bangla Bhai had already burst onto the scene earlier on April 1 the same year. On May 4, 2004, Rahman held a press conference at Bhawaniganj Women's College in Bagmara. JMB Majlish-e-Sura Members Abdul Awal, Salauddin, Ataur Rahman Sunny and Khalid Saifullah were accompanying him at that time. Bangla Bhai had introduced Rahman as his spiritual leader and chief of his organisation. Over a dozen policemen and a huge number of cadres were surrounding him throughout the conference.

Rahman claimed that his outfit was on a mission to cleanse sarbaharas in the region. "I had talks with some local lawmakers and politicians as well as some government officials. They were assisting us," he told the gathering recorded on videotapes. After the press meet, he stayed in Bagmara for a few more days at the house of Ramjan Kaya. During the stay, he met local BNP and Jamaat leaders and addressed a women's gathering.

Rahman had been in control of the vigilante operations that left a trail of horror in less than two months. Bangla Bhai and his men were operating, following his instructions. He was also in charge of the main JMJB concentration camp in Atrai of Naogaon.
Posted by: Fred || 03/04/2006 00:00 || Comments || Link || E-Mail|| [6459 views] Top|| File under:
Caucasus/Russia/Central Asia
Chechen Killer Korps isn't happy Hamas is meeting with Russians
Chechnya's rebels have slammed Hamas, saying leaders of the Palestinian group had given their blessing to the "murder of the Chechen people" by meeting top Russian officials, Reuters reported.

The Islamist militant group, which swept to victory in Palestinian elections in January, is currently visitng Moscow in a bid to win support from a major foreign power since it is shunned as a terrorist group by Israel and Washington.

Chechen separatist leaders said the group had sold out its principles, and showed itself as hungry for power as corrupt officials who governed the Palestinians before.

"We regret this decision of Hamas. In observing convention, the leaders of Hamas will squeeze the hand of the killers of 250,000 Muslims of Chechnya, among which are 42,000 Chechen children," said Movladi Udugov on web-site www.kavkazcenter.com.

Russian troops have fought for 11 years to crush Chechnya's separatists. Although fighting has waned, soldiers and police still die daily in clashes with rebels.

Udugov, who heads the rebels' information service, was using a casualty figure for the 11-year Chechen war several times higher than most estimates, although observers agree that savagery on both sides has killed thousands of civilians.

"Their chosen path could once again push the Islamic movement into a political dead end and ideological degeneration. In the end, Hamas risks becoming another Yasser Arafat," Udugov said, referring to the former Palestinian leader whose administration was widely criticised as corrupt.

Russia has said it will press Hamas to accept the "road map" which seeks to achieve Israeli-Palestinian coexistence and says Hamas must recognise the Israel and renounce violence.

Udugov, who represents the wing of the Chechen rebels that has conducted the worst attacks on civilians of the war, said Hamas was naive to think that the friendship of President Vladimir Putin could give the movement recognition.

"It is naive to expect that Putin's Russia can be some kind of political partner for the Palestinian people. It is not the communist party that now sits in the Kremlin, but people who have committed appalling crimes," he said.

Akhmed Zakayev, who lives in London and represents the separatists' less radical wing, said the visit showed that Hamas did not care about the cause of fellow Muslims in Chechnya.

"People justifying the murder of the Chechen people could in no way be seen as friends or comrades of the Chechens," he said in comments on another rebel web-site www.chechenpress.info.

"What benefit could the Chechen leaders gain from contacts with a movement that with all its strength tries to establish contacts with the Chechens' deadliest enemies."
Posted by: Dan Darling || 03/04/2006 01:24 || Comments || Link || E-Mail|| [6460 views] Top|| File under:
Down Under
Urgent Anti-Terror Operation underway in Australia
AN urgent anti-terror operation has been launched in Melbourne only 10 days before the Commonwealth Games begin.

Senior intelligence sources have told the Sunday Herald Sun that agents are watching known associates of suspects identified during the anti-terrorist sting, Operation Pendennis, which culminated in the arrest of 19 men in Melbourne and Sydney in December.

They have also focused on radical Islamic convert Gregory Middap, also known as Helmut Kirsch. Kirsch has a history of violence and was a member of the right-wing National Action group before converting to Islam.

The far left, the far right and the Islamacists have all converged into one slime mold.

ASIO has raided his North Melbourne hostel, which looks after homeless people, and released prisoners on at least one occasion, in 2003 after Kirsch visited Afghanistan. The sons of bitches were holding prisoners in the hostel?And security services are monitoring Preston-based fundamentalist group Hizb ut-Tahrir.

Ah, yes ... our buddies HuT.

At the same time, suspected terror cells are being investigated in Canberra and Perth.It has emerged that the Games security blitz, the biggest in Australia's history, will cost about $200 million as 2600 Australian Defence Force troops are deployed across the city.

A massive operation aimed at vetting Games tourists and athletes is also in progress. Federal agents will work with police and intelligence agencies from around the world, combing the visas and details of the thousands of athletes and tourists coming to Melbourne. Overseas agencies have been passing on information about people and plans that may represent a threat to the Games.

The ASIO and AFP activity comes as the Games security effort steps up.

Several of Australia's frontline fighter jets, the F/A-18s, will arrive in Melbourne this week, with pilots authorised to shoot down any rogue aircraft.

Good. Ozzies have more balls than the Germans.

Black Hawk helicopters, which have been flying over Melbourne on training runs, will also be at work, ready to drop special forces soldiers at a moment's notice. Officials will also put in place a 75km radius no-fly zone before the Games begin.

Ships will be ready to sink vessels that may be planning to use the Yarra River as a staging post for an attack on the MCG and an Australian Navy warship will be on alert in Port Philip Bay.

Crucial sites such as the MCG, Parliament, Federation Square and the Sports and Aquatic Centre will be under 24-hour CCTV surveillance. Connex has also installed transparent rubbish bins at city train stations. The bins will enable authorities to see bombs or other suspect packages easier.
Posted by: Oztralian || 03/04/2006 16:45 || Comments || Link || E-Mail|| [6469 views] Top|| File under:
Europe
Muslim politician stabbed in Oslo
While leaving the mosque, by a pair of holy men. Eurabia, here we come!


Witnesses at the scene in Oslo's Grønland district said that two imams had been involved in the knifing but police would could not confirm this. "Three persons are injured after a stabbing in Motzfeldts gate," operation leader Even Jørstad of the Oslo police told Aftenposten. "We first got a report that five-six people were fighting outside Motzfeldts gate 5. It was said that one of these was driven by taxi to the emergency ward. When we arrived at the scene it became clear that three persons had been injured and gone to the emergency ward," Jørstad said. None of the three is said to be seriously injured.

Newspaper VG reported on its web site that Labor politician Khalid Mahmood was attacked as he was leaving Friday prayers. "I went out of the mosque and was attacked by a man with a knife. Luckily there were people with me that prevented this. The man escaped in a taxi," Mahmood told VG Nett. Mahmood is a deputy member of parliament and an Oslo city council representative. Witness told newspaper Dagbladet that one of the injured was standing alone outside the mosque when four men approached him, one armed with an iron bar and the other with a knife. The victim reportedly received head injuries from the iron bar. Police were still trying to clarify why the fighting started.

It's a Religion of Peace (TM) thing, you wouldn't understand.

"It is possible but not terribly likely that we will discover this in the course of the investigation, but now we don't dare say are not clear over what really happened," Jørstad told Aftenposten.

Stay tuned for the next exciting episode of "When Good Da'wa Goes Bad".
Posted by: Seafarious || 03/04/2006 00:00 || Comments || Link || E-Mail|| [6460 views] Top|| File under:
Home Front: Politix
Saudi national shipping company operates marine terminals in Brooklyn, Baltimore, Newark
I may get a few people mad at me for saying this, but there is not a single allegation that can be made against Dubai World and the UAE that is not doubly or tripply applicable to the National Shipping Company of Saudi Arabia. To go after one while ignoring the other is the equivalent of straining a gnat while swallowing a camel.
Posted by: Dan Darling || 03/04/2006 00:19 || Comments || Link || E-Mail|| [6460 views] Top|| File under:
Home Front: WoT
Army to Open Criminal Investigation of Pat Tillman's Death
WASHINGTON — The Army said Saturday it will launch a criminal investigation into the April 2004 death of Pat Tillman, the former professional football player who was shot to death by fellow soldiers in what previous Army reviews had concluded was an accidental shooting by members of his own unit.

Col. Joseph Curtin, an Army spokesman, said the Defense Department office of inspector general had reviewed the matter at the Army's request and concluded that a criminal probe was warranted.

Members of the Tillman family were notified on Friday, Curtin said.

Curtin said the scope of the new investigation by the Army Criminal Investigation Command, had not yet been determined in detail.

A Pentagon official, who spoke on condition of anonymity because the new investigation has not been formally begun, said it would focus on possible charges of negligent homicide.
Posted by: Sherry || 03/04/2006 18:13 || Comments || Link || E-Mail|| [6469 views] Top|| File under:
Gitmo Inmate: Osama Called Himself Prophet
SAN JUAN, Puerto Rico - A Pakistani millionaire held at the U.S. prison in Guantanamo Bay testified that he met osama bin laden twice, and the al-Qaida leader called himself "a prophet."
The testimony of New York Institute of Technology graduate Saifullah A. Paracha was included in thousands of pages of transcripts released Friday by the Pentagon

because of a successful Freedom of Information Act lawsuit by The Associated Press.
F*ck the associated press.... they are hurting this country, b/c they only really print bad news. And worse yet, all for the sake of making President Bush look bad. The associated press and many Americans don't fully realize we are at war.
Paracha testified in English, beginning with a joke about a doctor, an engineer and a politician. He said he owns seven businesses, including a news agency, a construction agency and a manufacturing company in Pakistan and travel agencies in New York, Washington, San Francisco, and Chicago
His son has been convicted in New York of aiding terrorists.

In 1999, Paracha said, he met bin Laden in Afghanistan. The following year, he returned to Afghanistan to interview bin Laden for his news agency, Universal Broadcast Ltd.

"He delivered (preached) the Quran, and said he was a prophet," Paracha said. "He said very nice things, very impressive."

But Paracha denied all the accusations raised in the January 2005 tribunal, conducted to determine whether he was properly classified as an "enemy combatant." Those accusations included money laundering for al-Qaida, plotting to smuggle explosives into the United States and recommending that nuclear weapons be used against U.S. soldiers.

Paracha said he had written to President Bush and other U.S. officials when his son, Uzair Paracha — who faces up to 75 years in prison after his November conviction in New York for providing material support to terrorists, was arrested in May 2003.

Saifullah Paracha said he was "illegally, immorally" arrested at Bangkok's airport in July 2003 and held for several days with his hands and legs bound and his eyes and ears covered before being flown to Afghanistan. He was detained there for 15 months.

"I was never in hiding, and offered my availability. It was very ugly and unprofessional how I was picked (up)," he testified.

Paracha, who said he lived in the United States from 1971 to 1986, said he repeatedly offered his services to his interrogators.

"I can help control terrorism," he said.

The U.S. Air Force colonel running the hearing, whose name was crossed out in the transcripts, told Paracha he eventually would have a chance to pursue his case in American courts.

"I've been here 17 months — would that be before I expire?" Paracha asked.

"I would certainly hope so, especially since you are under the care of the U.S. government," the colonel said.

Paracha said he did not know why he was arrested, and that none of the charges against him were valid.

"Am I being considered human being or animal, or is USA my god?" he wrote in a handwritten plea to the tribunal. "I am not your slave."


this guy should be happy he is not shot in the head immediately and that we have law and order in America.
Posted by: bgrebel || 03/04/2006 15:25 || Comments || Link || E-Mail|| [6458 views] Top|| File under:
A Jihadist In North Carolina - Update
Michelle Malkin has an update on the story.



New details from ABC 11 in Raleigh, N.C., about the Muslim man who plowed into students on the UNC-Chapel Hill campus today:
The driver of an SUV that plowed into a group of pedestrians at UNC-Chapel Hill on Friday told police it was retribution for the treatment of Muslims around the world, according to ABC News.

It happened around noon Friday in front of Lenoir Hall on the campus, in a common area known as the Pit. Paramedics took six people to UNC Hospitals. Five had been released by Friday evening and the sixth was not expected to be admitted.
Officials say none of the people were seriously injured. Three refused treatment at the scene.

Chapel Hill police say they arrested the suspect, Mohammed Reza Taheriazar, 23, of Chapel Hill, shortly after the incident. Several witnesses were able to give police the rented Jeep Cherokee's license plate number.

Police said they would charge Taheriazar, a psychology major who graduated from UNC last semester, with several counts of assault with a deadly weapon with intent to kill.

...Sources say Taheriazar told police he was seeking retribution for the treatment of Muslims around the world, according to ABC News justice correspondent Pierre Thomas. Taheriazar apparently told police he tried to rent the biggest SUV he could find to use in the attack.
By Friday afternoon, a police SWAT team had surrounded a Carrboro apartment complex where Taheriazar reportedly lived.

Taheriazar is a native of Iran and a December 2005 UNC graduate, according to the Raleigh News and Observer.



Yesterday, I meant to post "He's Iranian and pissed off at a cartoon slipped under his door." But thought that was a little low reaction for an educated psychology student. Wish I had.



Posted by: Hupomoger Clans9827 || 03/04/2006 12:28 || Comments || Link || E-Mail|| [6466 views] Top|| File under:
Israeli interrogation tactics raised in Salah trial
CHICAGO - The interrogation tactics of Israeli security forces were put on trial in a US courtroom Friday as part of the prosecution of an American citizen accused of funneling million of dollars to the radical Palestinian group Hamas.

Lawyers for Muhammed Salah argued that any statements made to Israeli security forces must be suppressed because they claim they were obtained through torture and are therefore inadmissible in a US court. "What happened to him was shocking to the conscience," defense attorney Michael Deutsch told the court as he described beatings, sexual assault, sleep deprivation and other psychological and physical strains imposed upon his client.


Doesn't offer any evidence for it, naturally.

Prosecutors repeatedly called Salah a liar and said they would call several members of the Israeli security forces as witnesses to prove that Salah was not tortured. "Judge, there is no purpose, no benefit to these witnesses voluntarily coming to subject themselves and their government's personal and national security interests to aggressive probing about an American's claim of torture if they did the things that Muhammed Salah says," said assistant US attorney Joe Ferguson.

Salah spent nearly five years in an Israeli prison in the mid-1990s after admitting he committed a number of crimes on behalf of Hamas. He was charged by US prosecutors in August 2004 with operating a 15-year racketeering conspiracy in which he provided material support to terrorists along with Abdelhaleem Ashqar of Virginia and Hamas leader Mousa Marzook, who is considered a fugitive living in Syria.

Salah was arrested at a military checkpoint in January 1993 and has accused Israeli soldiers of beating him, blindfolding him and driving him around for hours before taking him to an interrogation center in Ramallah.
Posted by: Steve White || 03/04/2006 00:32 || Comments || Link || E-Mail|| [6464 views] Top|| File under:
India-Pakistan
Penetrate Al-Qaeda, Bush tells Musharraf
PRESIDENT George W Bush yesterday warned General Pervez Musharraf, Pakistan's military leader, that he must improve his intelligence-gathering to defeat Al-Qaeda and the Taliban in the war on terror. His comments were made amid concern that Islamabad's grip on the militants within Pakistan's borders may be loosening.

On the last leg of his Asian tour, the American president reiterated his support for Musharraf, who seized power in a military coup in 1999, but urged him to embrace democracy in the campaign against terrorism.

"The best way to defeat Al-Qaeda is to share good intelligence, to locate them and then be prepared to bring them to justice," Bush said.

Despite the evident strains in the Washington-Islamabad relationship, Bush told Musharraf that the two countries had developed "a broad and lasting" strategic partnership.

"There's a lot of work to be done in defeating Al-Qaeda," the president said.

The contentious issue of sharing intelligence was highlighted in January, when an American missile aimed at Ayman al-Zawahri, Al-Qaeda's deputy leader, killed at least three foreign militants and a number of civilians in a Pakistani border village. Pakistan claimed it had received no notice of the attack, which prompted countrywide riots.

Many Pakistanis continue to oppose Musharraf's alliance with the Bush administration and yesterday's visit provoked days of demonstrations.

Police detained hundreds of activists and Islamabad resembled a ghost town under the security clampdown. Bush barely moved outside the vicinity of the presidency building and nearby US embassy, where he batted in an impromptu cricket match with a local boys' college.

A rather better-known cricketer, Imran Khan, the former Pakistan captain turned politician, was among the opposition activists gagged during the visit. Prevented from leaving his home, Khan described Musharraf as a "toady and a lackey" of US foreign policy.

At the heart of Musharraf's problems are his difficulties in bringing any sort of control to Pashtun-controlled Waziristan and the rebellious tribal areas bordering Afghanistan.

Osama Bin Laden is thought to be hiding in the border area and Bush said Pakistan needed the "equipment necessary to move quickly without tipping off the enemy". He said Musharraf was training special forces for the purpose. "It's important to stay on the hunt," he said.

A suicide bomber killed an American diplomat and three other people near the US consulate in the southern city of Karachi on the eve of the talks.

Bush's comments highlighted growing concern in the West about Pakistan's relations with its Afghan and Indian neighbours. Musharraf himself conceded there has been some "slippage" with both.

Before Bush's visit, Musharraf claimed several senior Al-Qaeda figures, including a Chechen militant, were among 45 killed in a raid by Pakistan army helicopter gunships on Waziristan. But the move backfired when tribal Taliban militants drove into Miranshah, the provincial capital, in armoured trucks and took control.
Posted by: lotp || 03/04/2006 21:03 || Comments || Link || E-Mail|| [6458 views] Top|| File under:
49+ Dead as gunships attack Taliban supporters
Helicopter gunships fired on pro-Taliban tribesmen who clashed with security forces Saturday near the Afghan border, leaving at least 49 people dead, in the aftermath of a military strike on a suspected militant hide-out.

Maj. Gen. Shaukat Sultan, the army spokesman, said 25 militants were killed in Miran Shah and 21 in Mir Ali, but he added the toll could be higher than that. Three security forces also died and about 10 were wounded, he said.

Intercepts of radio communications between militants involved in the fighting in the towns of Miran Shah and Mir Ali in North Waziristan tribal region suggested 80 or more fighters had died, security and intelligence officials said on condition of anonymity because they weren't authorized to comment to media.

The violence came as President Bush visited the capital, Islamabad, about 190 miles to the northeast, and voiced solidarity with Pakistan's President Gen. Pervez Musharraf in fighting terrorism.

Pakistan has deployed about 80,000 forces along the Afghan frontier, but has failed to assert the government's control in the tribal regions that have resisted outside influence for centuries.

Waziristan is known as a hotbed of Al Qaeda and Taliban militants who draw support from the local Pashtun tribal people. Many of the rebellious tribesmen involved in Saturday's unrest were believed to be Islamic students who are sympathetic with the hard-line Taliban militia.
Posted by: lotp || 03/04/2006 18:31 || Comments || Link || E-Mail|| [6460 views] Top|| File under:
Karachi bomber sketch being prepared
Police are preparing a sketch of a suicide car bomber who struck outside a US consulate in Pakistan, killing a US diplomat and three other people, a police official said yesterday. US authorities have named the two consulate staff killed in the explosion in downtown Karachi on Thursday as David Foy, a facilities maintenance officer, and his Pakistani driver Iftikhar Ahmed. Another 52 people were also injured by the blast.

Karachi police chief Niaz Siddiqui said investigators were preparing a sketch of the bomber based on surveillance camera images from the consulate and neighboring Marriott Hotel, as well as eyewitness accounts of survivors. Another police investigator said on condition of anonymity because of the sensitive nature of the probe that footage from the closed-circuit cameras revealed the bomber to be a man in his 30s with a trim beard.

The bomber parked a white Toyota Corolla sedan in a street linking the consulate with the hotel which is commonly used as additional hotel parking space, he said.

In the footage, the bomber is seen arguing with a paramilitary soldier seconds before he rammed his car into Foy's sports utility vehicle as it drove by, the official said. The bomber's car had a falsified chassis number and stolen license plates, the official said.

Interior Minister Aftab Khan Sherpao told Pakistan's Geo television yesterday that the consu-late's security camera revealed the bomber parked his car 20 minutes before he reversed into Foy's SUV.
Posted by: Dan Darling || 03/04/2006 00:15 || Comments || Link || E-Mail|| [6461 views] Top|| File under:
Bush Arrives in Pakistan
A nationwide strike called by the Muttahida Majlis-e-Amal hit Pakistan yesterday as US President George W. Bush flew from New Delhi to Islamabad in the evening on the last leg of his South Asian tour. Extraordinary security measures were in place for the US president 's visit.


Kind of appropriate, given that literally millions of turbans want to kill him...

Bush flew in to the Chaklala military air base from New Delhi on board Air Force One and was received by Pakistani Foreign Minister Khurshid Mahmud Kasuri, television footage showed. He was accompanied by his wife Laura Bush at the start of his two-day visit. The couple waved as they descended the steps of the giant blue and white plane, before Bush was handed a bouquet of flowers. They were then flown to the US Embassy in Islamabad by a US helicopter.


Definitely not on a Pak helicopter!

Security levels have been raised to "high alert" and several areas and roads declared as "red zones" in the capital with paramilitary troops equipped with electronic and manual surveillance tools patrolling the city. He is expected to discuss progress in the war on terrorism in his talks with President Pervez Musharraf today. "I will meet with President Musharraf to discuss Pakistan's vital cooperation in the war on terror and our efforts to foster economic and political development," Bush said in India before departing.

Bush also gave reason for Pakistani opposition groups to hope that Washington will push Musharraf to move faster to strengthen democratic institutions ahead of a general election next year. "I believe that a democratic, prosperous Pakistan will be a steadfast partner for America, a peaceful neighbor for India and a force for freedom and moderation in the Arab world." A White House official later said Bush meant to say "Muslim world".

Police in the city of Karachi fired tear gas to disperse hundreds of protesters trying to march on the US Consulate where on Thursday a suicide car bomber killed himself and three other people including a US diplomat, a witness said. Dozens of protesters were detained after they threw stones at police vehicles a kilometer from the US mission. The largest protest was in Multan in the central Punjab province where the opposition leader in the National Assembly, Maulana Fazlur Rahman, addressed a 10,000-strong crowd.
Posted by: Fred || 03/04/2006 00:00 || Comments || Link || E-Mail|| [6460 views] Top|| File under:
Belgian arrested on terror charges
LAHORE: Immigration officials on Friday arrested a Belgian national on terror charges at Lahore Airport while he was trying to board a plane for Islamabad. Micha Ballen is wanted by Belgium for involvement in several crimes and is believed to be a terrorist. He came here from London on February 7 by a Gulf Air flight and was staying at a seminary near the city.

Ballen is originally from Rwanda but is also a Belgian national, a security official told Daily Times. The Belgian embraced Islam a few years back after establishing links with a religious outfit in Pakistan, he said. "Intelligence agencies intercepted his e-mails which showed that he is connected to militant outfits and wanted to join in their activities."

Both the Belgian and Pakistani governments were chasing Ballen and had distributed his sketches among security officials at the country's airports. He was scheduled to go to Islamabad on Friday evening and praying in a mosque at Lahore Airport when an immigration officer recognised him and informed the Airport Security Force.
Posted by: Fred || 03/04/2006 00:00 || Comments || Link || E-Mail|| [6458 views] Top|| File under:
Foy, not consulate, was target of boom
Rauf Siddiqi, the Sindh home minister, on Friday announced a reward of Rs 5 million for providing concrete evidence and clues helpful in apprehending the terrorists behind the March 2 incident. However, Geo quoted official sources as saying that investigations also revealed that the target of the suicide bombing was US foreign official David Foy and not the US Consulate. Sources said that the terrorists were monitoring Foy's every move for the last month. The channel said that the suicide bomber had received "proper guidance" before the incident.


Assuming Rowf's statement isn't total methane emission, that'd tell me that they know approximately who gave the boomer "proper guidance" prior to the incident, and that they know something about the group the boomer belonged to. However, at this stage it's just as likely they're still pushing RAW involvement, which they trot out every time anybody comes down with a hangnail.
Posted by: Fred || 03/04/2006 00:00 || Comments || Link || E-Mail|| [6463 views] Top|| File under:
Car used in US consulate bombing stolen from Lahore
KARACHI: Investigations into the suicide bombing outside the US Consulate on Thursday have revealed that the car used by the suicide bomber was stolen from Lahore in May 2005, Geo Television reported on Friday.


Hmmm... That was almost a year ago...

The owner of the car is an Islamabad-based businessman and unidentified men stole the car from him when he was out to dine with his wife, the channel reported. The owner of the car was also shot.


... so likely it was an actual car thievery, rather than a setup...

The men later changed the car's registration number to that of the Osta Muhammad nazim's vehicle, the channel said.


... bringing to question what ties the Osta Muhammad nazim might have with the bad guyz, but since a nazim's a big cheese we may never know...

Four people including US diplomat David Foy died in a car suicide bombing outside the US Consulate on Thursday. Meanwhile, the Federal Bureau of Investigation (FBI) has joined Pakistani police to hunt the planners of the suicide attack Reuters reported.


"Agent Starchedshirt, reporting for duty, sir!"

"It's a joint investigation ... and I think quite a bit of progress has been made," Interior Minister Aftab Ahmed Khan Sherpao told Reuters in Islamabad. Investigators were examining security camera footage that showed the bomber arriving at the scene of the blast, parking and leaving for 20 minutes before coming back and ramming the US mission's vehicle, he said. A bearded man of medium height in his 20s, wearing a shalwar-kameez tunic, rammed a white Toyota Corolla packed with explosives into the vehicle metres from the consulate's entrance, setting off a blast that also wounded 52 people.


A beardo in his 20s, wearing a salwar-kameez only describes about a quarter of the population of Pakland...

Investigators said the group behind Thursday's attack had a "global agenda". " ... we do know ... that the plan was executed meticulously," a senior police investigator told AFP. "The way it has been done shows it has a global agenda. The planners knew they are doing it at a time when President Bush is in the region."


Of course they did it because Bush was in the region. I'm not sure if the "global agenda" can be drawn from the execution of the boom, though. It's just as likely it was some cheap thug from Lashkar e-Jhangvi, dispatched by the local Qaeda-affiliated holy man.
Posted by: Fred || 03/04/2006 00:00 || Comments || Link || E-Mail|| [6460 views] Top|| File under:
Taliban stop tribal elders from visiting govt official
MIRANSHAH: Senior Taliban commander Maulvi Abdul Khaliq issued on Friday "a new executive order" to bar "tribal elders" and "spies" from visiting the North Waziristan political administrator. The order, which comes a day after hundreds of Taliban seized government buildings, was passed during Friday sermons in Miranshah, said eyewitnesses. "I ask all tribal chieftains and spies to not visit the political agent," said Khaliq. He added the Taliban Shura would recommend punish to violators of the order. However, the Taliban leader allowed laymen to visit the government offices to address their problems.


I guess we could say they're pretty openly taken over. Perv can't even maintain the fiction of control anymore.

A statement from the Governor's FATA Secretariat named the cleric as "masterminding" Thursday's occupation of key government buildings in Miranshah where state writ was almost non-existent. "The mastermind of (Thursday's) disturbance was Maulvi Abdul Khaliq, who is running Darul Uloom Gulshan in Miranshah. He called the people to come out on streets against the government."


As in "revolt against the gummint."

"This man has lost so much popularity because of his extremism that people did not allow him to lead the funeral prayers for a local tribesman, Muhib, killed in Wednesday's clash in Saidgai," the statement read.


But somehow he's ended up in charge, hasn't he? Maybe you should send in the army and kill him?

Also, the cleric supporters detained a local tribal journalist for a news report against him. Abdul Samad, correspondent of Peshawar-based Urdu daily in Miranshah, was called to the cleric's seminary for the statement that the Governor's FATA Secretariat issued late on Thursday evening, the newspaper's management told Daily Times. "Our correspondent was allowed to go home after clarifying that he had nothing to do with the statement. The cleric has also banned the sale of three Urdu newspapers that carried the official statement," the management added.


Right. Maybe you should get a tribal lashkar together.
Posted by: Fred || 03/04/2006 00:00 || Comments || Link || E-Mail|| [6466 views] Top|| File under:
Lions of Balochistan kill 2 kiddies, injure 3 with bomb
A homemade bomb explosion Friday in Southwest Pakistani province of Baluchistan killed two children and wounded three others, police sources said. Speaking to Kuwait News Agency, the sources said unknown armed motorcyclists hurled the homemade bomb at the children who were playing in a ground in DIG Colony of Quetta, the provincial capital. The explosion killed two children of ages between 10 and 13 on the spot and wounded three others, the sources said, adding that police rushed to the scene but the motorcyclists escaped. While no group has yet claimed responsibility for the attack, police suspects that nationalist militants were behind the explosion.

2 girls killed in grenade attack
QUETTA: Two girls were killed and four injured in a grenade attack on Friday in Quetta. An unidentified attacker threw the grenade at a colony on Saryab Road, Balochistan Police chief Chaudhry Mohammad Yaqoob said. It landed behind residential quarters where children were playing, he said. Musarrat, 11, and Mahnoor, 12, died on the spot while four others – two-year-old Tabassum Nazi, three-year-old Munawar, two year-old Shahzad and four-year-old Farhana – suffered serious injuries. All the children belong to the Marri tribe.


My guess is Bugtis. What's yours?
Posted by: Seafarious || 03/04/2006 00:00 || Comments || Link || E-Mail|| [6460 views] Top|| File under:
International-UN-NGOs
Pakistanis seethe over Bush visit
Anti-U.S. protests erupted in several Pakistani cities Friday, with crowds burning American flags, chanting "Death to Bush" and scuffling with police shortly before the U.S. president was to arrive for a two-day visit. Other Pakistanis demonstrated against cartoons of Prophet Muhammad as radical Islamic groups called a strike that shut shops and businesses some towns.

The government promised ironclad security for Bush's visit, with one official saying hundreds of army commandos and paramilitary troops would be patrolling the capital. "We have made foolproof arrangements for the safe stay of President Bush and we do not think there will be any problem," said Brig. Javed Iqbal Cheema, a senior Interior Ministry official who also coordinates with U.S. authorities on counterterrorism issues.

Police in the southern city of Karachi used tear gas and clubs to stop about 1,000 people from marching on the U.S. Consulate, witnesses said. The stone-throwing crowd came within 200 yards of the building. The protesters burned U.S. flags and chanted, "Pakistani nation wants head of Bush!"

In Rawalpindi, a city just outside the capital of Islamabad, hundreds of police swung batons to chase off about 1,000 protesters on a major road about five miles from where President Bush's plane was expected to land on a flight from neighoring India.

As Bush wrapped up his visit in India, an anti-U.S. protest in the Indian city of Lucknow turned into a clash between Hindus and Muslims that left one person dead and 12 injured, police said. The violence erupted when dozens of armed Muslims tried to force Hindu shop owners to shut their stores to protest Bush's visit, Senior Superintendent of Police Ashutosh Pandey said.

In Rawalpindi, some Pakistanis chanted "Killer go back" and "Death to America" during the 30-minute protest. One demonstrator had a bloody forehead, and police stuffed at least five others into a van, an Associated Press photographer on the scene said. The demonstrators were supporters of the Imamia Students Organization, a Shiite Muslim group. Some trampled on the U.S. flag, while others carried Bush portraits with his face crossed out in red.

In Chaman, a southwestern town on the Afghan border, between 4,000 and 5,000 people protested peacefully. They shouted, "Go back Bush! Bush, dog!" and "God is great!"

A similar rally by about 3,000 people took place in the northwestern city of Peshawar. About 300 university students rallied in Islamabad, burning an effigy of Bush. Some carried signs that said, "Go back, go back big Satan Bush." Javed Rahman, one of the protesters, said: "We are protesting against the coming of Bush because we hate him. He is the killer of so many innocent people, so many innocent Muslims."

The students also burned a Danish flag, in protest of the Muhammad cartoons first published in a newspaper in that European nation.

More than 600 people, most of them students, staged a rally in Muzaffarabad, the capital of Pakistan's portion of Kashmir, to protest the cartoons. Some wore white shrouds with bands reading, "We can sacrifice our lives to protect prophet's dignity." Four men stood on a busy street in the eastern city of Lahore with a sign reading "Boycott all goods from Denmark." They were surrounded by a dozen police within minutes and taken away in a pickup truck.

Officials also snatched an anti-Bush sign from a woman on the same street and ordered her away.

Qazi Hussain Ahmed, a coalition leader, told reporters in Lahore that it also was protesting the visit by Bush, saying coalition supporters would greet the U.S. president with black flags.
Posted by: Dan Darling || 03/04/2006 00:17 || Comments || Link || E-Mail|| [6463 views] Top|| File under:
Iraq
Iraqi President: U.S. to Stay As Long As Needed

President Jalal Talabani on Saturday underscored the need for a unity government in Iraq after a spasm of sectarian killing and said he had been assured U.S. forces would remain in the country as long as needed — "no matter what the period."

His comments came after a bomb exploded at a minibus terminal during morning rush hour in a southeastern Baghdad suburb, killing seven people and wounding 25, one of a string of explosions in the capital and elsewhere.

The violence shattered the relative calm brought by Fridays' driving ban in Baghdad and its outskirts, which helped avert major attacks on the day Muslims congregate for the most important prayer service of the week.

Talabani spoke to reporters after meeting with Gen. John Abizaid, chief of U.S. Central Command.

Abizaid said he was "very, very pleased with the reaction of the Iraqi armed forces" during the crisis unleashed by the Feb. 22 bombing of a sacred Shiite shrine in Samarra and reprisal attacks against Sunni Muslims that pushed Iraq to the brink of civil war.

"We should understand that the terrorists are trying to create problems among the Iraqi people that can lead to difficulties between various groups," he said after a separate meeting with Prime Minister Ibrahim al-Jaafari. "We should not fall into their trap. We are stronger than they are. We will ultimately prevail."

Later, Abizaid warned that Iraq can expect more bombings like the one in Samarra.

He blamed Al-Qaida terrorists for the blast and said it marked a clear — and successful — change in tactics by the group in its campaign to ignite civil war among Iraqis.

"I expect we'll see another attack in the near future on another symbol," Abizaid said during a stop in Qatar after his two-day trip to Iraq. "They'll find some other place that's undefended, they'll strike it and they'll hope for more sectarian violence."

The surge of violence, which has killed at least 500 people since last week, has tangled negotiations to form a new government after December parliamentary elections and threatened American hopes of starting a troop pullout this summer.

Talabani said Abizaid assured him that U.S. forces "are ready to stay as long as we ask them, no matter what the period is."

He said the U.S. commander also stressed that "a strong national unity government made up of all blocs in parliament will help in stabilizing Iraq and bringing peace."

However, Talabani said his Kurdish followers and their allies will fight against a second term for al-Jaafari.

Sunni, Kurdish and some secular politicians have asked the Shiite United Iraqi Alliance, the largest bloc in parliament, to nominate another candidate. They accuse al-Jaafari of failing to rein in attacks against Sunni mosques and clerics in the aftermath of the bombing of the Shiite Askariya shrine.

"With all our respect to Dr. al-Jaafari, we asked them to choose a candidate who is unanimously agreed on by Iraqis," Talabani said. "I want to be clear, it is not against Dr. al-Jaafari as a person. He has been my friend for 25 years. What we want is consensus."

Talabani said he hoped to announce soon a date for parliament to convene. But there is little indication a government will be ready by then. As the largest bloc in parliament, the Alliance gets the first chance to form a government, but it must be approved by two-thirds of the 275 lawmakers.

Al-Jaafari's supporters in the United Iraqi Alliance have vowed to resist moves to replace him. But other Shiite leaders are troubled by his close ties to radical young cleric Muqtada al-Sadr, whose support was key to al-Jaafari's nomination by a single vote in a Feb. 12 Shiite caucus.

Two lawmakers from al-Jaafari's Dawa party and a senior aide to the prime minister visited the Shiite holy city of Najaf on Saturday to seek the endorsement of Iraq's most revered Shiite spiritual leader, Grand Ayatollah Ali al-Sistani.

"His eminence stressed two points: first, the importance of the Alliance, its survival and its unity, and second, the necessity of adhering to the decisions that came out of the Alliance," lawmaker Jawad al-Maliki said after the meeting.

Hundreds demonstrated Saturday in Amarah and Najaf, in Iraq's southern Shiite heartland, in support of al-Jaafari's bid for another term.

Iraqi soldiers and police — backed in one neighborhood by a Shiite militia the United States wants disbanded — enforced a driving ban that brought relative peace to Baghdad streets Friday.

But as normal traffic resumed Saturday, so did the violence.

The bus terminal blast occurred at the height of the morning rush, setting three minibuses on fire and damaging nearby market stands, police Capt. Ali Mahdi said. The attack struck in a region where 19 people were killed when gunmen stormed an electricity substation and brick factory Thursday night.

Another bombing targeted an Interior Ministry special forces patrol in the Salman Pak area, 10 miles southeast of Baghdad, killing two commandos and wounding two others, police Maj. Falah al-Mohamadawi said.

In Baqouba, 35 miles northeast of the capital, a bomb exploded in a busy commercial area near a shop that repairs radios and tape players, killing a young girl and injuring eight other people, police said.

In the south, a Shiite lawmaker was seriously wounded when gunmen in two speeding cars fired on his vehicle near Basra, Iraq's second-largest city. An aide for Qasim Attiyah al-Jbouri was killed and two bodyguards injured, police Capt. Mushtaq Kadhim said.

The attack against al-Jbouri, the former head of Basra's provincial council who ran for parliament on the United Iraqi Alliance slate, was the second in 10 days. Gunmen on Feb. 24 kidnapped three of his children but freed them unharmed hours later.

Police also found at least four more handcuffed, shot-up bodies dumped in Baghdad and south of the capital.

Posted by: lotp || 03/04/2006 14:30 || Comments || Link || E-Mail|| [6466 views] Top|| File under:
Border Patrol returns fire, kills attacker
Escalating border violence turned deadly Thursday night as Border Patrol agents shot a man who fired upon them. It was the first fatal shooting in the Border Patrol's Yuma sector in six years, according to the agency.

The shooting occurred at 11:28 p.m. at County 18-1/2 Street and the Colorado River, an area where hundreds of illegal aliens have been robbed at gunpoint. A man believed to be an accomplice of the deceased man was arrested for allegedly being involved in these robberies.

"The last fatal shooting here was maybe six years ago, and nobody remembers the one before that," said Yuma sector Border Patrol spokesman Chris Van Wagenen. "It's very rare."

Border Patrol agents were patrolling in the area when they were confronted by an armed suspect who fired at least one round at them, according to the Sheriff's Office and Border Patrol. Agents returned fire, striking the man, who died at the scene.

The name of the deceased has not been released because next of kin have not been notified. The Mexican Consulate has been contacted for assistance.


After the shooting, Border Patrol apprehended Diego Armando Mendieta De La Torre, 20, of Mexicali who is a suspect in the robberies.

"It's our hope that we've at least caught two," Wilmot said. "We know there are more suspects involved. We've had reports of from one to five suspects, depending on the size of the group being robbed."

YCSO said De La Torre would be booked into Yuma County jail for a charge of participating in a criminal syndicate. Other charges may be sought later.

The Federal Bureau of Investigation is conducting a federal investigation of the shooting, the Border Patrol's Critical Incident Team is doing an internal investigation and YCSO is conducting the criminal investigation. Wilmot said detectives were interviewing people Friday and working to find others involved in the armed robberies.

Since 2004, 195 people have been robbed in this same area of the border, Wilmot said. The numbers have skyrocketed from 25 in 2004 to 56 in 2005 to 114 already this year. And those numbers only include illegal aliens who were later apprehended by Border Patrol and reported the robberies — hundreds of others may have been robbed and never reported it.

Van Wagenen said the agents who fired on the man have been placed on administrative leave. He said he did not know how many agents were there or how many rounds had been fired.

While in the past it has been rare for shootings to occur, Van Wagenen admits that such an incident is not a surprise considering the increased violence on the border. The Border Patrol says it has seen a significant increase this fiscal year in assaults against agents and crimes against illegal aliens.

"We knew the violence was going to get worse as smugglers get frustrated. We knew it would get worse before it gets better," Van Wagenen said.

Wilmot said the body of the dead man will be sent to Tucson for autopsy. He said YCSO's investigation was expected to be lengthy.

The Border Patrol said it is fully cooperating with the YCSO and FBI on their investigations.

Posted by: lotp || 03/04/2006 14:26 || Comments || Link || E-Mail|| [6465 views] Top|| File under:
Baghdad peaceful Friday
A driving ban Friday brought the Iraqi capital a day of relative calm, a rare period of peaceful streets enforced, in part, by a Shiite Muslim militia - one of several armed groups the U.S. military wants abolished.

Thousands of Shiites - frisked by Mahdi Army militiamen in yellow button-down collar shirts and armed with Kalashnikov rifles and metal detector wands - knelt in prayer at a huge outdoor service in Baghdad's Sadr City slum.

The militia that kept order Friday was the same force that went on a rampage of reprisal attacks against Sunni Muslim mosques and clerics after the Feb. 22 bombing of a Shiite shrine in Samarra.

Thursday night, after a deadly bomb attack in the poor Shiite neighborhood, police and aides to anti-American cleric Muqtada al-Sadr announced the radical leader's militia, the Mahdi Army, would help government security forces patrol Sadr City.

The government decision to legitimize joint patrols with the Mahdi Army - which had been going on anyway - appeared to have tacit U.S. military approval, even though American forces have fought several protracted battles with the Shiite fighters for control of southern holy cities and the Sadr City Shiite stronghold.

Acceptance of the higher profile for the Mahdi Army, if only for a time, signaled the extreme importance U.S. authorities have put on quelling more than a week of deadly sectarian violence after the Samarra bombing.

The Americans took pains to stay out of the conflict - but there was criticism, nevertheless.

Abdul-Salam Al-Kubaisi, a spokesman for the Sunni clerical Association of Muslim Scholars, suggested U.S. Ambassador Zalmay Khalilzad might share blame for the violence along with some Shiite religious leaders.

Two days before the gleaming dome atop the 1,400-year-old Askariya shrine was bombed, Khalilzad had warned that the United States would not continue to support institutions run by sectarian groups with links to armed militias.

Sunnis accuse Shiite militiamen operating in the ranks of the Interior Ministry, which controls the police, of widespread abuses.

In a teleconference briefing with reporters in Washington on Friday, the U.S. commander in Iraq, Gen. George W. Casey, said he believed "the crisis has passed." He added that the militias were "a long-term challenge, a long-term problem and there's no silver-bullet."

Casey said the military hoped some militia members would, over time, be integrated into the Iraqi government forces.

"What we find is that, with the right leadership, even if someone has been a member of a militia, they generally respond favorably and work to support the unit's efforts."

The spasm of violence after the Samarra bombing has further tangled negotiations to form a government and, as a result, threatened American hopes of starting a troop pullout this summer. Sunni, Kurdish and some secular politicians have launched a campaign to deny Shiite Prime Minister Ibrahim al-Jaafari a second term.

Nevertheless, Casey said he still planned to issue an assessment this spring on the possibility of starting to withdraw U.S. forces.

The Friday lull in violence followed a night of carnage in two southeastern Baghdad suburbs, where some 50 gunmen stormed an electricity substation and a brick factory nearby where they slaughtered Shiite factory workers in their sleep, police said. The attacks raised Thursday's death toll to 58.

In much of the country Friday, worshippers walked in peace to mosques to offer prayers and listen to sermons, in which some imams - both Shiite and Sunni - called for unity and an end to violence.

"There is no difference between Sunni and Shiite," Sheik Hadi al-Shawki told Shiite worshippers in Amarah, 180 miles southeast of Baghdad. "We have to unite and not let the terrorists divide us."

But anger at the Americans and the Iraqi government found its way to pulpits on both sides of the Shiite-Sunni divide.

In Samarra, 60 miles north of Baghdad, thousands of Sunnis gathered in the Grand Mosque, spilling into the streets and courtyard around the nearby Askariya shrine. Cleric Ahmed Hassan al-Taha accused U.S. forces and their allies of stoking the tension between majority Shiites and minority Sunnis.

"Iraqis were living in harmony until the occupiers and those who came with them arrived in this country. They are responsible for igniting sectarianism," al-Taha said.

Hundreds took to the streets after services in the southern Shiite stronghold of Basra and marched to the Iraqi South Oil Co., threatening to disrupt exports unless the government provides better protection and greater support to local authorities and private militias.

Security forces sealed off Baghdad, preventing most vehicles from entering or leaving the city of 7 million. Armed police and soldiers in bulletproof vests manned checkpoints across the capital, preventing most cars and motorcycles from leaving their neighborhoods.

Downtown was largely deserted. Most shops and gas stations were closed, though small groceries were open. Dozens of young boys turned parts of Baghdad's usually busy Saadoun Street into improvised soccer fields, looking clearly unhappy when the odd car disrupted their games.

A daytime curfew and vehicle restrictions last weekend helped curb the worst of the sectarian killings, but attacks resumed this week.

In scattered attacks Friday, a mortar shell slammed into a market south of Baghdad, killing one person and wounding another. And police found three handcuffed, blindfolded, bullet-riddled bodies across the country.
Posted by: Dan Darling || 03/04/2006 01:25 || Comments || Link || E-Mail|| [6460 views] Top|| File under:
Violence would have been much worse without US, Iraqi efforts
Decisions made by a capable Iraqi government and executed by capable Iraqi security forces have limited damage and saved lives during recent violence, a Multinational Force Iraq spokesman in Baghdad said today.

"The Iraqi government, at the point of crisis, decided to impose certain emergency measures," Army Maj. Gen. Rick Lynch told reporters during a news conference. "They relied on the Iraqi security forces to implement those measures. "

To date, beginning with the Feb. 22 bombing of the Golden Mosque in Samarra, there have been 33 attacks on mosques across Iraq, Lynch said. The attacks destroyed a second mosque and caused significant damage to seven others.

In response to the Shiite-vs. -Sunni sectarian violence, which has resulted in the confirmed deaths of 319 civilians and 21 mostly peaceful protests, the Iraqi government put its security forces on full alert. It also relied on curfews and a vehicle ban in Baghdad, measures that worked to dampen violence during last year's constitutional referendum and elections, to keep violence from escalating out of control, Lynch said.

Civilian murders increased after the officials lifted the curfews and vehicle ban, Lynch said, because the enemy also used the down time to prepare for surge operations. However, the general added, the measures probably saved many lives.

"Over the last three days, just inside Baghdad, we've seen seven (vehicle-borne improvised explosive devices), one suicide attack and one IED," he said. Seventy-one civilians were killed in those attacks and 62 were injured.

Lynch said despite the increased attack level, "it could have been much, much worse. "

Ongoing joint operations in Anbar province are focused on disrupting the insurgency and defeating Jordanian terrorist Abu Musab al-Zarqawi's network, which is orchestrating these attacks to incite sectarian violence, Lynch said.

The operation is continuing with good effects, he said. For example, one 30 miles northeast of Fallujah on Feb. 27 uncovered an al Qaeda facility used for training and bomb making.

"Detailed planning and execution led to the apprehension of 61 members of the Zarqawi network in Iraq, to include some of his critical facilitators," Lynch said. "Inside this facility was clearly indications of bomb making (and) munitions. Many weapons were confiscated. "

However, Lynch said, operations in Anbar, Iraq's largest province, also must "work to meet the needs of the people in that province. We've seen great outreach from the national government to the provincial government in al Anbar. "

Improving security is a main issue, he said. Officials have decided that Anbar, by the end of the year, should have an 11,330-person strong police force representative of the province. The current police force totals 3,300, Lynch said.

"There's going to be an active recruiting . . . and training program to outfit the al Anbar police with folks from al Anbar," he said, adding that two Iraqi army divisions are in the province as well.

Lynch said the people of the province as well as the national government want residents to fill the ranks to bring those divisions up to their desired end-strength.

Anbar's governor and its council also have submitted a list of reconstruction projects they want completed. The Iraqi prime minister has dedicated $75 million to these projects.

"So we're seeing progress in al Anbar, not just along on the security line," but also on the governance line and the economic line,' Lynch said.
Posted by: Dan Darling || 03/04/2006 00:28 || Comments || Link || E-Mail|| [6460 views] Top|| File under:
25 killed in al-Qaeda attack on Nahrawan
Dozens of suspected insurgents attacked a small town near Baghdad at dusk on Thursday and killed at least 25 people and possibly many more, police and a local politician said yesterday. Police recovered 21 bodies, mostly of Shia migrant workers, from a brick factory at Nahrawan, municipal council leader Alaa Abdul Sahab Al Lamy told Reuters. A further four were brought from the local power station, he added.

It was one of the bloodiest incidents after 10 days of sectarian violence that have pushed Iraq to the brink of civil war following the bombing of a Shia shrine on February 22. Police and Interior Ministry sources in Baghdad said they could not confirm a total death toll but said nine guards at the power station were killed along with "many" factory workers. "This was a sectarian attack," Lamy said, adding that police feared further bodies might still be found at the brick plant. "We understand there are bodies everywhere around the factory, in the fields," one Interior Ministry official in Baghdad said. "The police cannot retrieve them all because they are afraid to venture in without more military protection."

More than 50 gunmen, believed to be insurgents allied to Al Qaeda and based in Diyala province, entered the town between 5pm and 6pm, several police sources said. They attacked and destroyed the local power plant, killing nine people, before US and Iraqi army units responded. As the gunmen withdrew, they entered the brick factory and began killing people working there.


Sounds like a slip-up in the response.

A US military spokesman in Baghdad said he was unaware of the incident.

Lamy said that of the 21 people whose bodies had been recovered from the factory and brought to the police station in Nahrawan, one was a woman and three were children, including a girl aged about six. Many of the dead had a single bullet wound to the forehead. Many brick factories in the area, where Sunni insurgents have been very active, employ Shia workers from southern Iraq.
Posted by: Dan Darling || 03/04/2006 00:04 || Comments || Link || E-Mail|| [6462 views] Top|| File under:
Separate Iraq Operations Net 62 Terrorism Suspects
Coalition and Iraqi forces operations in Iraq northeast of Fallujah and in Anbar province recently resulted in the detention of 62 suspects, military officials reported.


This is the story we're watching, because of the rumor one of the 62 is Zarq...
On March 1, Iraqi soldiers from 2nd Brigade, 9th Iraqi Army Division, and U.S. soldiers from 1st Battalion, 66th Armored Regiment, 1st Brigade Combat Team, 4th Infantry Division, detained a suspected terrorist northwest of Baghdad based on a tip. The detainee is suspected of being a member of a bomb-making cell responsible for a roadside bomb attack that killed a U.S. soldier in February. The incident is under investigation.

Northeast of Fallujah, coalition forces conducted multiple raids Feb. 27 to capture al Qaeda facilitators involved in the logistical support of suicide bombers, foreign fighters and the funding of terrorist activities. Based on intelligence and reporting, coalition forces targeted numerous safe houses. The raids resulted in the detention of 61 individuals who will be questioned regarding their knowledge of, or involvement in, terrorist activities. A large number of weapons and ammunition found during the raids were destroyed in place.
Posted by: Fred || 03/04/2006 00:00 || Comments || Link || E-Mail|| [6460 views] Top|| File under:
Lethal AC-130 aircraft return to Iraq
The US Air Force has begun moving heavily armed AC-130 aircraft - the lethal "flying gunships" of the Vietnam War - to a base in Iraq as commanders search for new tools to counter the Iraqi resistance, The Associated Press has learned. An AP reporter saw the first of the turboprop-driven aircraft after it landed at the airfield this week. Four are expected.


I'm surprised the reporter recognized it. I'm not surprised he promptly reported it.

The Iraq-based Special Forces command controlling the AC-130s, the Combined Joint Special Operations Task Force, said it would have no comment on the deployment. But the plan's general outline was confirmed by other Air Force officers. Military officials warned that disclosing the location of the aircraft's new base would violate security provisions of rules governing media access to US installations.

The four-engine gunships, whose home base is Hurlburt Field in Florida, have operated over Iraq before, flying from airfields elsewhere in the region. In November 2004, air-to-ground fire from AC-130s supported the US attack on Falluja. Basing the planes inside Iraq will cut hours off their transit time to reach suspected targets.
Posted by: Fred || 03/04/2006 00:00 || Comments || Link || E-Mail|| [6461 views] Top|| File under:
Israel-Palestine-Jordan
Radical jews attack crowded Christian church with concussion bombs
The Jooos actually dunnit this time, it seems.

Radical Jewish activists hurled concussion bombs into Al-Bechara church in the ancient town of Nazareth in the northern region of Galilee on Friday panicking attendants of a mass, Israeli police said. The police said three Jews sneaked into the crowded church, posing as Christian worshippers and started attacking the attendants with fireworks and concussion bombs, stacked in a small carriage. The explosion panicked the attendees and caused chaos, before some persons attacked the assailing trio. Mohammed Barakah, an Arab member of the Knesset, condemned the terrorist attack.


That's the KUNA version. The AP carries it a little differently...


Couple Lights Fireworks in Nazareth Shrine
By AMY TEIBEL
Associated Press Writer
An Israeli couple, joined by a young woman reported to be their daughter, entered one of Christianity's holiest sites on Friday and set off a series of small explosions, sparking a riot that left six people wounded in this Arab town in northern Israel. The family's motives were unclear, but police said they had been treated for psychiatric problems in the past and faced the possibility of losing custody of their children.

Although the attack did not appear to be nationalistic, it underscored the tensions between Israel's Jewish majority and its Arab minority. Israeli Arabs, who make up about 20 percent of the population, complain of systematic discrimination.


I'd say it was more like it underscored that fact that the world's got more than enough naturally-occurring lunatics.
Posted by: Seafarious || 03/04/2006 00:00 || Comments || Link || E-Mail|| [6461 views] Top|| File under:
Southeast Asia
Basilan mayor shot outside of city hall
The mayor of a southern Philippine city was shot dead Friday by two unidentified gunmen, one of whom was later killed, the military said.

Three other people were injured in the attack on Luis Biel, the mayor of Isabela City in Basilan province, according to the armed forces' southern command. "The victims had just stepped out of city hall when two gunmen blocked their way and started firing at them," the southern command said.

Provincial health officer Nilo Barandino said Biel died while being treated in hospital. One of Biel's security escorts shot and killed one of the gunmen, but the other man managed to escape.

Police are still trying to determine the motive behind the attack, including the possibility that it could be linked to Biel's order to demolish a mosque built on government land.


Brilliant, officer, simply brilliant. How do you do it?

Muslims in Basilan have protested Biel's order, based on a 1989 local court decision.
Posted by: Dan Darling || 03/04/2006 00:39 || Comments || Link || E-Mail|| [6460 views] Top|| File under:
JI leaders regrouping from Mindanao base
TWO of the terrorists behind the 2002 Bali bombings continue to plot attacks from their hideout in The Philippines and regularly use satellite phones to contact extremists in Indonesian prisons and in Malaysia.

Dulmatin and Umar Patek, along with four or five fellow militants and their wives and children, have been hiding in the jungles of the southern Philippines where they continue the fight against the West, according to terror expert and International Crisis Group Southeast Asia director Sidney Jones.

But they are keeping in touch with their counterparts throughout Southeast Asia.

"They are ringing and they talk to their friends in Indonesian prisons and their friends in Malaysia," Ms Jones said.

The US State Department has offered $US10million for the capture of electronics expert Dulmatin and $US1million for Patek.

Both were leading extremists in the terror network Jemaah Islamiah, however, Ms Jones said they were now working closely with the Philippines militant force Abu Sayyaf.

Dulmatin, a veteran of the Afghan jihad, had been recruited as an Abu Sayyaf commander, she added.

JI and Abu Sayyaf have been linked with Osama bin Laden's al-Qa'ida network, and Dulmatin's experience in assembling the Bali bombs may have been drawn upon in The Philippines.

Nicknamed The Genius, the 35-year-old Indonesian is thought to have been a protege of master bomb-maker Azahari bin Husin, the JI leader who was shot dead by police in Java last year.

A team of Australian Federal Police officers is in The Philippines to help hunt for the militants, who have twice been reported dead. Ms Jones said the terrorists' hideout had been found in the past, and air-strikes carried out, but no trace of their bodies had been found.

President Gloria Macapagal-Arroyo last month ordered the Philippines military to track down Dulmatin and Patek, who experts believe have evaded capture by frequently moving camp.

"They are actively engaged," Ms Jones said. "They are writing materials about the jihad in The Philippines which are posted on websites, they are making CDs in Arabic to seek money in the Middle East and they are trying to recruit new people for pay-as-you-go training."

An extremist now on trial in Jakarta for providing assistance to terrorists helped Patek and Dulmatin flee Indonesia shortly after the 2002 Bali bombings. Abdullah Sunata told police Patek had sent him seven guns in April or May 2004 to use in the Indonesian province of Ambon, where sectarian conflict raged until 2002, and where sporadic violence has continued.

Australian Federal Police Commissioner Mick Keelty said in Jakarta this week that capturing Dulmatin and Patek was crucial in the fight against terror.

The bombers are high on the list of Asia's most wanted men, following the 2002 Bali blasts which killed 202 people, including 88 Australians.

Dulmatin allegedly helped assemble the bombs used at the Sari Club and Paddy's Bar, and Patek is believed to have been an assistant field co-ordinator for the operation.

"Quite clearly they're our highest priority," Mr Keelty said.

Militants across the region used a variety of communication methods, Mr Keelty said.

"We see intelligence on that nearly every day," he said.

"There are significant linkages still, most of it on a personal basis, but some of it through different communications technology."
Posted by: Dan Darling || 03/04/2006 00:37 || Comments || Link || E-Mail|| [6459 views] Top|| File under:
Syria-Lebanon-Iran
Iranian Suiciders Itching To Die
The Iranian reformist Internet daily Rooz reported on March 2, 2006 that "the Iranian martyrdom-seeking [i.e. suicide] forces have launched a website, http://www.esteshhad.com/index.php , called 'To Die as a Martyr,' and have declared an alert among the Iranian martyrdom-seeking forces."

The following are excerpts from the Rooz report:

"Thousands of Young Martyrdom-Seeking Iranians are Counting the Minutes Until They Can Give Their Souls"

"The website of the Iranian martyrdom-seekers began its operations by declaring an alert amongst the Iranian martyrdom forces... The site also demanded that the Iranian martyrdom-seeking forces intervene in Iraq and protect the Shi'ite holy places [there]."

Rooz quoted from an article posted on the site: "The World Islamic Organization's Headquarters for Commemorating the Shahids has set as its goal the unification of the forces of struggle in the Islamic world, in order to confront the heresy [i.e. the forces of the West] and the occupying Zionism. The Headquarters hereby warns the egotistical and debased occupying enemies in Iraq that thousands of young martyrdom-seeking Iranians are counting the minutes until they can give their souls for the sake of their holy places, and until they strike the lightning blow of their sacred rage upon the heads of the agents of world arrogance [i.e. the U.S. and the West].

"Headquarters demands that high-ranking officials of the [Iranian] regime permit the martyrdom-seeking forces to go to Iraq, in order to fulfill their religious obligation and to defend the sacred precincts of the four cities holy to the Shia [Najaf, Karbala, Kazemin, and Samarra]..."

"Headquarters Spokesman Muhammad 'Ali Samedi... Claimed That So Far... 53,900 Have Signed Up"

Rooz added that the martyrdom-seekers website enjoyed the support and aid of prominent figures amongst "[Iran's] conservatives." No names were mentioned. The report continued: "The site includes a form for registration and membership in the Iranian martyrdom units, as well as an appeal to martyrdom-seekers to join the organization. [It states]: 'Please refrain from indicating your home phone number. If you don't have a mobile phone, wait to be contacted by us via email. The next stages of the registration will be sent to you via email.'"

Rooz added: "Previously, the registering of young Iranians for the martyrdom units had been perceived [primarily] as psychological warfare against the West; however, the operation of the martyrdom seekers website, the continued activity of the World Islamic Organization's Headquarters for Commemorating the Shahids, and the call to join Iranian martyrdom units indicate that organized and planned activity is afoot.... Headquarters spokesman Muhammad 'Ali Samedi... has claimed that so far... 53,900 have signed up."

"The Planners of This Apparatus for Suicide Missions Have Succeeded in Attracting More Iranian Women and Girls Than Men"

"With the launch of its operations, the Headquarters website also posted religious justification for martyrdom operations, and registration for volunteers. In this section of the site, titled 'A Religious Commandment,' it states: 'According to Dr. Yousef Al-Qaradhawi, there is a consensus among clerics that when the enemy attacks one of the Muslim lands, jihad becomes an obligation incumbent upon all. [In such a case,] a woman can participate [in jihad] without her husband's permission, and a son without his father's permission...'"

Rooz wrote further that "the news items published about the headquarters of the Iranian martyrdom-seekers... indicate that the planners of this apparatus for suicide missions have succeeded in attracting more Iranian women and girls than men. The posting of the photos of the Palestinian women who carried out martyrdom [operations], and the presentation of photos of martyrdom-seeking women without the hijab [head and body covering] at this apparatus's registration locations, all while emphasizing Koran verses about equality between men and women [in jihad], indicate that the directors of this apparatus are more interested in recruiting Iranian girls and women."

Rooz also pointed out that billboards have been out up in various places across Tehran: "One showed the photos of eight Palestinian women martyrs, and another showed a photo of the martyr Reem Saleh Al-Riyashi, who [in January 2004] carried out a martyrdom operation even though she was the mother of two children. All this was in order to devote special attention to [recruitment of] young Iranian women."

Rooz also notes that the "Religious Commandment" page of the website offers Muslim women religious justification for exposing their hair: "Should a Muslim who seeks martyrdom be compelled not to maintain her [head] covering in order to carry out the important thing that she has undertaken [i.e. martyrdom], she will commit no crime. One of the principles of Islam is that in time of need, some prohibitions become permitted..."
Posted by: Anonymoose || 03/04/2006 21:03 || Comments || Link || E-Mail|| [6465 views] Top|| File under:
Nato may help US airstrikes on Iran
WHEN Major-General Axel Tüttelmann, the head of Nato's Airborne Early Warning and Control Force, showed off an Awacs early warning surveillance plane in Israel a fortnight ago, he caused a flurry of concern back at headquarters in Brussels.

It was not his demonstration that raised eyebrows, but what he said about Nato's possible involvement in any future military strike against Iran. "We would be the first to be called up if the Nato council decided we should be," he said.

Nato would prefer the emphasis to remain on the "if", but Tüttelmann's comments revealed that the military alliance could play a supporting role if America launches airstrikes against Iranian nuclear targets.

The International Atomic Energy Agency (IAEA) will tomorrow confirm Iran's referral to the United Nations Security Council for possible sanctions.

Iran insists it is developing peaceful nuclear energy, a claim regarded as bogus by America and Britain, France and Germany, which believe it wants to develop nuclear weapons. President Mahmoud Ahmadinejad's remarks about wiping Israel "off the map" have added to fears.

America and Israel have warned that they will not tolerate a nuclear-armed Iran. If negotiations fail, both countries have plans of last resort for airstrikes against Iran's widely dispersed nuclear facilities.

Porter Goss, the head of the CIA, visited Recep Erdogan, the prime minister of Turkey, a Nato country, late last year and asked for political, logistical and intelligence support in the event of airstrikes, according to western intelligence sources quoted in the German media.

The news magazine Der Spiegel noted: "Washington appears to be dispatching high-level officials to prepare its allies for a possible attack."

Nato would be likely to operate air defences in Turkey, according to Dan Goure, a Pentagon adviser and vice-president of the Lexington Institute, a military think tank.

A former senior Israeli defence official said he believed all Nato members had contingency plans.

John Pike, director of the US military studies group Globalsecurity.org, said America had little to gain from Nato military help. "I think we are attempting to bring the alliance along politically so that when all diplomatic initiatives have been exhausted and we blow up their sites, we can say, 'Look, we gave it our best shot'."

A senior British defence official said plans to attack Iran were pure speculation. "I don't think anybody has got that far yet," he said. "We're all too distracted by Iraq."

Israel's special forces are said to be operating inside Iran in an urgent attempt to locate the country's secret uranium enrichment sites. "We found several suspected sites last year but there must be more," an Israeli intelligence source said. They are operating from a base in northern Iraq, guarded by Israeli soldiers with the approval of the Americans, according to Israeli sources.

The commander of Israel's nuclear missile submarines warned Iran indirectly in a comment to an Israeli newspaper last week that "we are able to hit strategic targets in a foreign country".

The Israelis fear Iran may reach the "point of no return" — at which it has the capacity to enrich uranium to bomb-grade purity — in the next few months. The Americans are more interested in the point at which Iran is close to developing an actual bomb, thought to be at least three years away.


I suspect he's just saying what a lot of European military people are thinking, as in "screw this, I'm with the Americans."
Posted by: Anonymoose || 03/04/2006 20:39 || Comments || Link || E-Mail|| [6470 views] Top|| File under:
How we duped the West, by Iran's nuclear negotiator
The man who for two years led Iran's nuclear negotiations has laid out in unprecedented detail how the regime took advantage of talks with Britain, France and Germany to forge ahead with its secret atomic programme.

In a speech to a closed meeting of leading Islamic clerics and academics, Hassan Rowhani, who headed talks with the so-called EU3 until last year, revealed how Teheran played for time and tried to dupe the West after its secret nuclear programme was uncovered by the Iranian opposition in 2002.

He boasted that while talks were taking place in Teheran, Iran was able to complete the installation of equipment for conversion of yellowcake - a key stage in the nuclear fuel process - at its Isfahan plant but at the same time convince European diplomats that nothing was afoot.

"From the outset, the Americans kept telling the Europeans, 'The Iranians are lying and deceiving you and they have not told you everything.' The Europeans used to respond, 'We trust them'," he said.

Revelation of Mr Rowhani's remarks comes at an awkward moment for the Iranian government, ahead of a meeting tomorrow of the United Nations' atomic watchdog, which must make a fresh assessment of Iran's banned nuclear operations.

The judgment of the International Atomic Energy Agency (IAEA) is the final step before Iran's case is passed to the UN Security Council, where sanctions may be considered.

In his address to the Supreme Council of Cultural Revolution, Mr Rowhani appears to have been seeking to rebut criticism from hardliners that he gave too much ground in talks with the European troika. The contents of the speech were published in a regime journal that circulates among the ruling elite. He told his audience: "When we were negotiating with the Europeans in Teheran we were still installing some of the equipment at the Isfahan site. There was plenty of work to be done to complete the site and finish the work there. In reality, by creating a tame situation, we could finish Isfahan."

America and its European allies believe that Iran is clandestinely developing an atomic bomb but Teheran insists it is merely seeking nuclear energy for peaceful purposes. Iran's negotiating team engaged in a last-ditch attempt last week to head off Security Council involvement. In January the regime removed IAEA seals on sensitive nuclear equipment and last month it resumed banned uranium enrichment.

Iran is trying to win support from Russia, which opposes any UN sanctions, having unsuccessfully tried to persuade European leaders to give them more time. Against this backdrop, Mr Rowhani's surprisingly candid comments on Iran's record of obfuscation and delay are illuminating.

He described the regime's quandary in September 2003 when the IAEA had demanded a "complete picture" of its nuclear activities. "The dilemma was if we offered a complete picture, the picture itself could lead us to the UN Security Council," he said. "And not providing a complete picture would also be a violation of the resolution and we could have been referred to the Security Council for not implementing the resolution."

Mr Rowhani disclosed that on at least two occasions the IAEA obtained information on secret nuclear-related experiments from academic papers published by scientists involved in the work.

The Iranians' biggest setback came when Libya secretly negotiated with America and Britain to close down its nuclear operations. Mr Rowhani said that Iran had bought much of its nuclear-related equipment from "the same dealer" - a reference to the network of A Q Khan, the rogue Pakistani atomic scientist. From information supplied by Libya, it became clear that Iran had bought P2 advanced centrifuges.

In a separate development, the opposition National Council of Resistance of Iran (NCRI) has obtained a copy of a confidential parliamentary report making clear that Iranian MPs were also kept in the dark on the nuclear programme, which was funded secretly, outside the normal budgetary process.

Mohammad Mohaddessin, the NCRI's foreign affairs chief, told the Sunday Telegraph: "Rowhani's remarks show that the mullahs wanted to deceive the international community from the onset of negotiations with EU3 - and that the mullahs were fully aware that if they were transparent, the regime's nuclear file would be referred to the UN immediately."
Posted by: lotp || 03/04/2006 21:05 || Comments || Link || E-Mail|| [6498 views] Top|| File under:
Terror Networks
Love note to the West from Zawahiri
Al-Qaeda ideologue Ayman al-Zawahiri has attacked the West for insulting the Prophet Mohammad, in video footage shown by Arab TV network Al Jazeera.
Zawahiri urged Muslims to boycott countries that had published cartoons caricaturing the Prophet.

The cartoons were deemed blasphemous by Muslims and unleashed violent protests across the world.

Zawahiri also endorsed the Palestinian militant group Hamas' election win and urged Muslims to attack the West. He accused the outgoing Palestinian administration of betrayal.

"No Palestinian has the right to give away a grain of the soil," Zawahiri said. "The seculars in the Palestinian Authority have sold out Palestine for crumbs... Giving them legitimacy is against Islam."

He urged Hamas to "continue the armed struggle" and reject agreements struck between its predecessors in government and Israel, describing them as "surrender accords".

In a reference to cartoons of the Prophet Muhammad printed in several European newspapers, Zawahiri said the West had committed deliberate blasphemy and was guilty of double standards.

"They did it on purpose and they continue to do it without apologising, even though no one dares to harm Jews or to challenge Jewish claims about the Holocaust nor even to insult homosexuals."

He also singled out domestic Western policies he said discriminated against Muslims.

"In France a Muslim father cannot prevent his daughter from having sex because she is protected by the law, but this same law punishes her if she covers her hair," he said.

He called for strikes against Western nations, as well as pro-Western Muslim governments, like those of Saudi Arabia, Jordan, Egypt, Pakistan and Tunisia.

"Inflict losses on the crusader West, especially to its economic infrastructure with strikes that would make it bleed for years," he urged.

"The strikes on New York, Washington, Madrid and London are the best examples," he said.
Posted by: lotp || 03/04/2006 18:54 || Comments || Link || E-Mail|| [6467 views] Top|| File under:
Parts of al-Suri's manifesto disseminated online
A section of the 1,600 page book authored by Abu Musab al-Suri , "The International Islamic Resistance Call," was recently distributed to jihadist forums by the Global Islamic Media Front, an al-Qaeda mouthpiece. The chapter titled: "Oil Among the Poor People… and the Mockery of the Rulers," elaborates upon the disparity between the wealth of those Persian Gulf states from oil revenue and the depravity of a vast majority of their respective peoples in terms of socioeconomic status, education, and health. Al-Suri argues that this is due to the "legendary historical racket that the West has been running, chiefly led by America, the NATO-membership European countries and Russia" and further, he states that these nations are the "Crusader enemy that invades us today, funding the wars that kill our children with our own money." Thus the West, in collaboration with the "double-agent" Muslim governments that serve both the "Crusader" and their own private interests, are "stealing" the oil wealth and subjugating the Muslims.

Al-Suri cites historical examples of Western encroachment in the Middle Eastern economy and politics in Syria, Saudi Arabia, Pakistan, and Kuwait, as he portrays oil and the desire for the control of its Gulf reserves as detrimental to the Ummah, or Muslim nation. He states that the Ummah, has "lost its will" for it has been usurped by America and the West, which infiltrate their school curriculum and mosque sermons, and render them "impotent" before their rulers, who are in turn impotent before the West.
Posted by: Dan Darling || 03/04/2006 00:24 || Comments || Link || E-Mail|| [6462 views] Top|| File under:
Who's in the News
95
[untagged]
Bookmark
E-Mail Me
The Classics
The O Club
Rantburg Store
The Bloids
The Never-ending Story
Thugburg
Gulf War I
The Way We Were
Bio
Merry-Go-Blog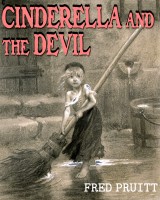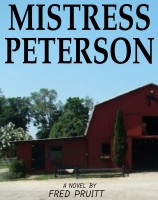 On Sale now!


A multi-volume chronology and reference guide set detailing three years of the Mexican Drug War between 2010 and 2012.

Rantburg.com and borderlandbeat.com correspondent and author Chris Covert presents his first non-fiction work detailing the drug and gang related violence in Mexico.

Chris gives us Mexican press dispatches of drug and gang war violence over three years, presented in a multi volume set intended to chronicle the death, violence and mayhem which has dominated Mexico for six years.
Click here for more information


Meet the Mods
In no particular order...


Steve White
Seafarious
Pappy
lotp
Scooter McGruder
john frum
tu3031
badanov
sherry
ryuge
GolfBravoUSMC
Bright Pebbles
trailing wife
Gloria
Fred
Besoeker
Glenmore
Frank G
3dc
Skidmark
Alaska Paul



Better than the average link...



Rantburg was assembled from recycled algorithms in the United States of America. No trees were destroyed in the production of this weblog. We did hurt some, though. Sorry.
3.236.214.224

Help keep the Burg running! Paypal: