Afghanistan
Three killed as Afghan police clash with suspected Taleban
KABUL - Two suspected Taleban rebels and one policeman were killed in a three-hour clash between insurgents and security forces in restive southern Afghanistan on Friday, police said. Three police and an unknown number of Taleban fighters were also wounded in the fierce exchange of fire in Dishu district of Helmand province, which shares a long border with Pakistan, provincial police chief Abdul Rehman Khan said. "One policeman and two Taleban were killed in the three-hour clash with police in Dishu district," Khan told AFP.

The fighting started when a group of Taleban attacked a police post shortly after midnight, he said. Two Taleban bodies were still at the site Friday and there were bloodstains on the ground that showed that a number of wounded Taleban had escaped the area, he said.

A purported Taleban spokesman, Mohammad Hanif, claimed responsibility for the attack in a telephone call from an undisclosed location but said they had killed at least 10 police in the attack. "Our Mujahideen (holy warriors) attacked the police post at midnight and killed 10 police. One Talib was also wounded in the incident," said Hanif.

The attack comes amid a heavy opium poppy eradication campaign by the government using tractors and hundreds of men and soldiers in the area, but police said the Taleban attack was not related to the eradication process. "The eradication campaign is still ongoing successfully," Khan told AFP. The police post attacked is in an area called Rabatak, which is close to a famous drugs bazaar.

In a similar incident in Nangarhar province on Thursday two suspected Taleban rebels and a woman were killed in an clash with police. There are frequent attacks against US-led and Afghan forces by remnants of the ousted Taleban, mainly in south and southeastern Afghanistan along the porous border with Pakistan. US and other foreign troops are helping Afghan forces try to stem a deadly insurgency launched by the extremist Taleban after they were removed from power in a US-led military operation in late 2001. Violence, most of it blamed on the insurgency, was responsible for more than 1,600 deaths last year - mostly militants killed by security forces.
Posted by: Steve || 03/10/2006 09:02 || Comments || Link || E-Mail|| [10796 views] Top|| File under:
Africa North
Egyptian Authorities Charge 14 Over 2005 Tourist Attacks
Egypt sent for trial 14 people accused of involvement in a series of attacks on tourists last year, the public prosecutor said yesterday. The fourteen, including two women, were charged in connection with a bombing on April 30 close to the Egyptian museum, a popular tourist attraction, and a gun attack on a tourist bus the same day in another part of Cairo. The group was also accused of involvement in a bombing which killed three tourists at a Cairo bazaar last April 7.

State security investigators found that the 14 had made explosives using instructions from the internet, had helped purchase explosives and weapons and monitored tourist sites in preparation for the attacks. The two bombs in April killed the bombers and some officials described them as suicide operations. Two women who fired on the tourist bus on April 30 died that day. One committed suicide after shooting and fatally wounding the other. They were later identified by the Interior Ministry as one of the bomber's fiancée and sister.
Posted by: Fred || 03/10/2006 01:11 || Comments || Link || E-Mail|| [10794 views] Top|| File under:
Bangladesh
Tales From The Crossfire Gazette
A Juba League activist, an outlaw and a robber were killed in separate incidents of "crossfire" in Savar, Jhenidah and Bagerhat early yesterday. The dead are Iman Ali, a member of Dhaka district committee of Juba League, Nurul Islam alias Nuru alias Rocky, a top leader of the Janajuddho faction of outlawed Purbo Banglar Communist Party (PBCP), and Mohon Molla, a robber.

UNB says Rapid Action Battalion arrested Iman Ali, 40, on Wednesday on the premises of Dhaka Judge Court.

"Iman, fancy finding you in court. Why don't you come with us?"

He was taken to Khagan village in Savar in the early hours yesterday to recover hidden firearms.

Yeah, we all know how those end....

According to Rab, Iman Ali was killed in "crossfire" in a shootout between his accomplices and the Rab members during the operation. Rab recovered a sawn-off rifle, a pipe gun and four bullets from Iman's back the spot. Iman Ali was wanted in a number of murder and other criminal cases, Rab sources said.

JHENIDAH
Police arrested Janajuddho leader Nurul Islam at Baka village of Jibonnagar upazila of Chuadanga district on Wednesday. After interrogation he was taken to Shuti-Durgapur village in Jhenidah Sadar upazila to recover firearms.

RAB or police, the song remains the same..

The superintendent of police at Jhenidah said a shootout occurred when a police team took the outlaw to the village at about 3:45am yesterday. Nurul was killed and constables Shafiqul and Masum were injured during the shootout.

"Ouch, that coffees hot! I think I burned my tounge."

One pipe gun and six bullets were retrieved from the spot, reports our Magura correspondent.

BAGERHAT
Rab arrested Mohon Molla, a notorious robber of the Sundarbans, at Kumarkhali village in Mongla upazila of Bagerhat on Wednesday. He was taken to West Govindapur village under Rampal upazila in the early hours yesterday to recover firearms. According to Rab, Mohon Molla, 49, was killed in "crossfire" in a shootout between the robbers and the Rab members at the village during the arms recovery operation, reports our staff correspondent at Khulna. One pipe gun, one air gun and four bullets were recovered from the spot.

Rab sources said Mohon Molla had been wanted in 10 criminal cases filed with different police stations of Bagerhat and Khulna districts.


CTL - F12
(_________) arrested (_________)leader of(__________)at (_________)of (_________)district on XXXXday.

After interrogation he was taken to (__________)village in (__________) to recover firearms.

The superintendent of (________) said a shootout occurred when a police/RAB team took the outlaw to the village at about (___):45am yesterday.

Cadre/band/followers of (_____), sensing approach of the team, opened fire, causing team to respond in kind.

(________) attempted to escape during the encounter and was hit by "crossfire".

Constables Smith and Jones were injured during the shootout.

(_______) was transported to (________) Hospital trauma center where ha was pronounced dead.

One pipe/shutter/country made gun and (X) rounds of bullets were retrieved from the spot, reports our correspondent.

Sources said (_________) had been wanted in 237 criminal cases filed with different police stations on twelve systems.
Posted by: Steve || 03/10/2006 12:52 || Comments || Link || E-Mail|| [10794 views] Top|| File under:
Bangla Bhai now fit to be quizzed
Dreaded militant leader Bangla Bhai, arrested wounded from Mymensingh Monday, is now fit for interrogation, State Minister for Home Affairs Lutfozzaman Babar said yesterday. "The condition of Bangla Bhai is improving and he can be interrogated now," he told the press after the launching ceremony of an extended phase of a project titled 'Enhancing Capacity of Immigration Officials to Combat Irregular Migration in Bangladesh. He said the government detected some bank accounts of militants but declined to give any details of the investigating. "The investigators are trying to get to the roots of (terror) financing, modes of fund transfer and other related matters."

On fugitive JMB leaders like Khaled Saifullah, Salahuddin and Mahatab Khamaru, Babar said the government is not resting on the laurels of arresting Abdur Rahman and Bangla Bhai. "We need to make serious efforts continuously to arrest them. We need some time to get result,"he said.

Asked if the government considered taking actions against alleged patrons of militancy in the ruling alliance, the state minister said, "If we find any evidence of militant-links, we will take actions against them, no matter whoever he is." He also did not rule out the possibility of investigation into terror financing allegedly by some NGOs. No one will be spared as the government declared war against terrorism, he added.

Law enforcers are likely to take Jama'atul Mujahideen Bangladesh (JMB) chief Abdur Rahman to Sylhet tomorrow or Sunday on completion of remand. Sylhet Sadar Cognisance Court had placed Rahman on a 10-day remand on March 2 for interrogation in two cases filed under arms and explosives laws after his arrest the same day. Chittagong Divisional Speedy Trial Tribunal, meantime, asked the government to produce Rahman and Bangla Bhai before it on March 21 in two cases under Explosive Substances Act.

Police yesterday took Shabbir Ahmed, 38, who was arrested at Paltan in Dhaka on Wednesday, to Sylhet for interrogation. Earlier he was taken to Brahmanbaria.
Shabbir, a friend of Moizul Islam alias Hridoy Chowdhury who was arrested with Abdur Rahman, was learnt to be a medium of JMB's financial network. Law enforcers found a chequebook of Shabbir at Rahman's Sylhet hideout. Shabbir opened the account in 1993 with Janata Bank's Brahmanbaria branch.

Sources said the Rab and police have come to know the names of at least 18 JMB cadres in Sylhet region.
Posted by: Steve || 03/10/2006 12:47 || Comments || Link || E-Mail|| [10795 views] Top|| File under:
Abdur Rahman "Confesses"
Militant chief Shaikh Abdur Rahman admitted to having personally ordered all the bomb attacks, from Cinema bombing in Mymensingh to recent serial bombings, RAB officials said Thursday, reports UNB. The JMB chief was further quoted as telling the interrogators that he had also ordered assassination attacks on several intellectuals, including Professor Humayun Azad of Dhaka University and Prof Yunus of Rajshahi University.

"The banned Islamic outfit used to collect explosives, bomb-making materials and firearms through smuggling and JMB commanders of northern region were assigned to collect those," one RAB official told journalists, quoting from the confessions of Shaikh Abdur Rahman. At an impromptu press briefing in the Police Headquarters This (Thursday) evening, the disclosures were made following weeklong interrogation of the JMB supremo, held on March 2. Second-in-command of the JMB and operations commander of a twin-outfit, JMJB, Siddiqul Islam Bangla Bhai was also captured three days after his arrest, on March 6. Injured during the operation, his health conditions didn't yet permit interrogation. He is under treatment in BDR hospital.

Additional Inspector General of Police Anwarul Iqbal, Director General of RAB Abdul Aziz Sarker and Director of the intelligence wing of RAB Lt Colonel Gulzar Uddin Ahmed replied to different questions. Explaining the reasons for calling the press conference, Additional IGP Anwarul Iqbal said that their attention was drawn to news reports published in different dailies regarding the arrest of Shaikh Abdur Rahman and Bangla Bhai and their disclosures got from the interrogation.

Shaikh Abdur Rahman is being interrogated by the Task Force Intelligence (TFI)—nobody else is allowed to question him, he informed the press.


The police official called upon the journalists to contact concerned people for accurate information before filing a report to avoid confusions. He requested doing "neutral, objective and constructive report instead of writing confusing reports quoting RAB officials".

Replying to a question, RAB Director General Abdul Aziz Sarker said that the Rapid Action Battalion is conducting operations to arrest the rest of the JMB operatives and to recover their explosives and firearms.

More late night searches for arms caches, "crossfires" predicted

He, however, avoid answering a question as to whether several Ministers and MPs would be interrogated as they were implicated in the reports as patrons Bangla Bhai. Aziz Sarker dismissed a newspaper report on a meeting of JMB military-wing chief Ataur Rahman Sunny with ministers as "false" and said that Sunny didn't say anything about such meeting.

"JMB collected 10,000 pounds sterling from two Saudi (friends), and the rest of the funds from bank dacoity, NGO office loot, Jakat and other sources," Lt Colonel Gulzar quoted Shaikh Rahman as saying during quizzing. He said that they were also investigating how the funding was channeled.

Replying to a question, Gulzar said that Shaikh Abdur Rahman assigned northern-region commanders of JMB, including Ataur Rahman Sunny and Abdul Awal, both Majlis-e-Shura members of JMB, to collect explosives and firearms through smuggling. "Shaikh Rahman ordered the killing of DR Humayun Azad of Dhaka University and Prof Yunus of Rajshahi University," he said on the basis of Rahman's reported confessional statements.

BDNews adds: Dacoities and bank robberies as well as money came from foreign connections were the main financial sources JMB. The JMB also used to mobilise funds from `Zakat' and `Fitra' as well as other donations.

Replying to queries, RAB director general Abdul Aziz Sarkar and additional IGP Anwarul Iqbal said that they are yet to get any link between the JMB and arms and ammunitions recovered in Chittagong and Bogra. They said that charge-sheets in the cases have already been submitted, but "we will inform you if any link is found following interrogating Abdur Rahman". Asked whether Rahman admitted their involvement in Udichi and Ramna blasts, Gulzar told BDNEWS that the interrogators are yet to question on the matters. He informed that they are now emphasising on conducting operation to root out the JMB while the details investigation will be carried out later on. "After the conclusion of operational activities, we would go into investigation side," said RAB chief Abdul Aziz Sarkar.

The RAB is yet to start questioning JMB's second-in-command, Siddiqul Islam alias Bangla Bhai, who is undergoing treatment at a hospital in the capital.
Posted by: Steve || 03/10/2006 12:37 || Comments || Link || E-Mail|| [10794 views] Top|| File under:
Caucasus/Russia/Central Asia
Car Bomb Kills Police Official in Southern Russian City
A car bomb exploded outside a government office in the southern Russian city of Makhachkala on Friday, killing one police official, the The Associated Press reported quoting local police spokeswoman. The RIA-Novosti news agency said that the blast killed one person and wounded another, but ministry spokeswoman Marina Rasulova could not immediately confirm that. She said a car exploded next to the regional office of the Emergency Situations Ministry, located in the center of Makhachkala, the capital of Dagestan.

However, a short time later Ms. Rasulova elaborated that the blast had killed the deputy head of the ministry's criminal investigation department, Magomed Magomedov, who was sitting in a car parked next to the regional office of the Emergency Situations Ministry.
Posted by: Steve || 03/10/2006 08:59 || Comments || Link || E-Mail|| [10797 views] Top|| File under:
Europe
Spain drops journo death charges against US soldiers
Spain's National Court has dropped charges against three U.S. military men in connection with the 2003 killing of a Spanish television cameraman in Baghdad. "There was no crime, rather an act of war against a mistakenly identified enemy," said the court in the ruling made public on Friday. The same court last October had upheld warrants for the arrest on murder charges of two U.S. Army officers and a sergeant in the killing of

Jose Couso

in April, 2003 during the chaotic days when U.S. forces were taking control of the Iraqi capital.

Couso, who worked for Spain's Tele 5 network, was killed while filming from a balcony of the Palestine Hotel in the Iraqi capital. A colleague from Reuters, Ukrainian photographer Taras Protsyuk, also died from the explosion of the round fired by a U.S. Army tank. The three accused men never were in Spanish custody. The charges carried possible jail sentences of 10 to 20 years. Judiciary sources said Pedraz would formally "archive" the case on Friday, "in accordance with the criteria of his hierarchical superiors".

Last month, U.S. authorities refused Pedraz permission to question the three soldiers implicated in Couso's death: Sgt. Thomas Gibson, Capt. Philip Wolford and Lt. Col. Philip de Camp of the 3rd Armored Division of the U.S. Infantry. The United States rejected Spanish jurisdiction in the matter and repeated the official version of the U.S. Army that the round that killed Couso was launched as part of an action of returning enemy fire, presumably from Iraqis in another part of the hotel.

Tedious details at the link.
Posted by: Seafarious || 03/10/2006 10:58 || Comments || Link || E-Mail|| [10795 views] Top|| File under:
Dutch jail 'terror group' Muslims
A court has convicted nine Muslims of belonging to a terrorist group and planning to attack Dutch politicians, jailing them for up to 15 years. Two men in the so-called Hofstad group were jailed for 15 and 13 years for using hand grenades against police. The court did not pass a jail term on the group's leader, Mohammed Bouyeri, as he is already serving life in prison for murdering film-maker Theo van Gogh.

The trial has been treated as a test of tough new anti-terror legislation. The new laws enable the Dutch government to prosecute those suspected of being potential terrorists.
Posted by: Steve || 03/10/2006 08:56 || Comments || Link || E-Mail|| [10795 views] Top|| File under:
3/11 plotters linked to France, Belgium, Italy, Morocco, and Iraq
But they aren't al-Qaeda, according to the AP story. Riiight. At any rate, one might contrast this description of the plot to that which is now appearing in the English press ...


The judge leading the investigation into the Madrid bombings has said the attacks were carried out by a local cell linked to a international terrorist network.

Judge Juan del Olmo said the cell of Islamic fanatics which planted the bombs had links stretching through France, Belgium, Italy, Morocco and to Iraq.

The judge's claims come in documents issued with a judicial order to detain nine suspects for up to two more years without trial.

They show an extensive terrorist apparatus which conceived, planned and carried out the attacks which killed 191 people and left 1,500 injured.

So far 116 people have been charged in connection with the Madrid attacks.

Del Olmo said within a month indictments into about 30 people will be issued.
Posted by: Dan Darling || 03/10/2006 00:06 || Comments || Link || E-Mail|| [10796 views] Top|| File under:
Intel officials say no link between 3/11, al-Qaeda
Color my skepticism here, just look at the description of the indictment.


A two-year probe into the Madrid train bombings concludes the Islamic terrorists who carried out the blasts were homegrown radicals acting on their own rather than at the behest of Osama bin Laden's al-Qaeda network, two senior intelligence officials said.

Spain still remains home to a web of radical Algerian, Moroccan and Syrian groups bent on carrying out attacks — and aiding the insurgency against U.S. troops in Iraq — a Spanish intelligence chief and a Western official intimately involved in counterterrorism measures in Spain told The Associated Press.

The intelligence chief said there were no phone calls between the Madrid bombers and al-Qaeda and no money transfers. The Western official said the plotters had links to other Islamic radicals in Western Europe, but the plan was hatched and organized in Spain. "This was not an al-Qaeda operation," he said. "It was homegrown."

Both men spoke on condition of anonymity, the first because Spanish security officials are not allowed to discuss details of an ongoing investigation and the second due to the sensitive nature of his job.

The attack has been frequently described as al-Qaeda-linked since a man who identified himself as Abu Dujan al-Afghani and said he was al-Qaeda's "European military spokesman," claimed responsibility in a video released two days later.

Ahead of Saturday's anniversary of the March 11, 2004 blasts — which killed 191 people and wounded 1,500 — victims' groups have been clamoring for more progress in the investigation.

Gabriel Moris, whose 30-year-old son died in the bombings, said: "These past two years have done nothing to clear up what happened. My questions are simple: Who ordered the massacre? Who killed my son and the other innocent victims?"

The intelligence official said authorities know more than they have revealed, including the suspected ideological and operational masterminds of the attack.

"We haven't explained it well enough to the victims because we can't reveal judicial secrets," he said, adding the investigation is nearly complete.

Authorities believe the ideological mastermind was Serhan Ben Abdelmajid Fakhet, a Tunisian who blew himself up along with six other suspects when police surrounded their apartment three weeks after the bombings, and that Jamal Ahmidan, a Moroccan who also died that day, was the "military planner."

Law enforcement had focused on another man, Allekema Lamari, as the head of the group. But the official said evidence, particularly from wiretapped phone conversations, indicated it was Ahmidan who gave the military orders. Lamari also died in the apartment blast in a Madrid suburb as authorities closed in.

Some 116 people have been arrested in the bombings, and 24 remain jailed. At least three others — Said Berraj, Mohammed Belhadj and Daoud Ouhane — are sought by authorities, though all are believed to have fled Spain long ago. The intelligence official said the top planners are all either dead or in jail.

While the plotters of the Madrid attack were likely motivated by bin Laden's October 2003 call for attacks on European countries that supported the U.S.-led invasion of Iraq, there is no evidence they were in contact with the al-Qaeda leader's inner circle, the intelligence official said.

Most of the plotters were Moroccan and Syrian immigrants, many with criminal records in Spain for drug trafficking and other crimes. They paid for explosives used in the attack with hashish.

That is a far cry from the Sept. 11, 2001, attacks on the United States — allegedly planned by al-Qaeda leaders like Khalid Shaikh Mohammed and Ramzi Binalshibh and funded directly by the terror network through international wire transfers and Islamic banking schemes.

Paul Wilkinson, chairman of the Centre for the Study of Terrorism and Political Violence at the University of St. Andrews, in Scotland, said the model used in Madrid, and likely for the July 7 London transport bombings fits in well with al-Qaeda's business plan.

"Al-Qaeda is not and never was a topdown organization that did everything in terms of attacks around the world. They have a key role in ideological terms ... but they rely on local cells and those that are inspired to carry out these attacks," he said.

After the fact, bin Laden and his deputy Ayman al-Zawahri are happy to claim responsibility because they recognize the carnage as inspired by their movement.

Still, Wilkinson cautioned that just because no direct link has been established between the Madrid plotters and al-Qaeda, it doesn't mean none exists. "If security officials knew everything that was going on, we would have caught Osama bin Laden by now," he said.

Both the Spanish intelligence chief and the Western official said there is reason for concern despite the lack of a direct al-Qaeda connection.

"There were a lot of moving parts to the March 11 plot, but we were still not able to detect it, and that is scary because a similar thing could happen again," said the Western counterterrorism official. "Since March 11, there have been plans for other significant attacks that the Spanish have disrupted."

Those plans include a scheme in late 2004 to bomb buildings in Barcelona, including the 1992 Olympic village and office towers known as the city's World Trade Center complex. Police also thwarted a 2004 plot by Moroccan and Algerian militants to level Madrid's National Court — a hub for anti-terror investigations — with a 1,100-pound truck bomb.

And agents specializing in Islamic terrorism have arrested dozens of suspects — all allegedly working to recruit potential suicide bombers for the Iraq insurgency.

At least two Spanish citizens — including March 11 suspect Mohammed Afalah — are believed to have blown themselves up in Iraq, and an investigation by the respected El Pais daily revealed some 80 others have traveled to the country in recent months intending to do the same.

The intelligence official said the March 11 attacks were a wakeup call, and authorities are much better prepared now to stop Islamic terrorism. But he said the bombings show how easy it is for those bent on terrorism to carry out attacks.

He said authorities believe the Madrid bombers learned how to construct the bombs — all connected to Mitsubishi Trium T110 mobile phones — from Internet sites linked to radical Islamic groups. The devices were similar to ones used in the 2002 Bali bombing, he said, evidence that militants in both countries got information on the same radical websites.

Spanish authorities were monitoring several of the bombers in the months before the attack — and actually stopped Ahmidan's car on a highway in late February, unaware he was leading a caravan of other terrorists transporting the explosives used in the blasts.

The intelligence official said authorities had never imagined a group of petty drug traffickers were capable of planning such a massive attack.

"Had we been told a day before (the bombing) that this is what was going on, we would have dismissed it," he said.
Posted by: Dan Darling || 03/10/2006 00:03 || Comments || Link || E-Mail|| [10794 views] Top|| File under:
Home Front: WoT
Delta terminal at LaGuardia evacuated
Authorities partially evacuated the Delta Air Lines terminal at LaGuardia Airport for about half an hour Friday after a man left a checkpoint before screeners finished testing a swab for explosives residue from his shoes, the Transportation Security Administration said.

Authorities stopped looking for the man early Friday evening after conducting an extensive search for him in the terminal, causing flight delays into Friday evening.

"We suspect that he left the checkpoint under the impression that his screening was complete," TSA spokeswoman Ann Davis said. "The fact that the machine alarmed should not be a cause for concern as some commonly found substances can set it off."

Outgoing flights at Delta's terminal D were immediately halted after the man walked away. About an hour later, at 3:48 p.m. authorities evacuated the secure area of the terminal beyond the checkpoints while searching for the man using canine police units.

By 4:15 p.m. authorities started screening passengers again. Normal flight operations resumed with some delays just after 5 p.m.

"The lesson learned here is that passengers need to pay close attention during the screening process," Davis said.


Posted by: lotp || 03/10/2006 20:25 || Comments || Link || E-Mail|| [10796 views] Top|| File under:
US banks ordered to cut ties with Syria
Acting to crack down on terrorist financing, the Treasury Department on Thursday ordered all commercial banks in the United States to end their relationships with two Syrian banks.

The order covers the state-owned Commercial Bank of Syria and its subsidiary, the Syrian Lebanese Commercial Bank.

The department said that all U.S. banks must close any accounts they have with the two banks.

"Today's action is aimed at protecting our financial system against abuse by this arm of a state-sponsor of terrorism," said Stuart Levy, Treasury's undersecretary for terrorism and financial intelligence.

"The Commercial Bank of Syria has been used by terrorists to move their money and it continues to afford direct opportunities for the Syrian government to facilitate international terrorist activity and money laundering," Levy said.

A message left Thursday with a spokesman for the Syrian Embassy was not immediately returned.

The order makes final a preliminary order against the two banks that Treasury issued last May.

At that time, Treasury issued a finding that the Commercial Bank of Syria was a "primary money laundering concern" under provisions of the Patriot Act that allow the department to cut off dealings of U.S. banks with foreign banks that receive such a designation.

"As a state-owned entity with inadequate money laundering and terrorist financing controls, the Commercial Bank of Syria poses a significant risk of being used to further the Syrian government's continuing support for international terrorist groups," Levy said.

He said that the serious risks posed by the Syrian bank "have not been adequately mitigated" by the Syrian government's limited efforts to address problems in its financial system.

With the announcement, the Treasury has moved to shut down U.S. activities of nine foreign banks under provisions of the Patriot Act.

The action against the banks does not freeze their funds in the United States. It prohibits U.S. banks from holding accounts of those banks. Such accounts are used by foreign banks to do business in the United States if they do not have subsidiaries in this country.
Posted by: Dan Darling || 03/10/2006 01:18 || Comments || Link || E-Mail|| [10794 views] Top|| File under:
India-Pakistan
Pak court frees doctors convicted of treating militants
KARACHI - A Pakistani court on Friday freed two doctor brothers who had each been sentenced to seven years in prison last year for giving money and medical treatment to militants, their lawyer said. The brothers, Akmal and Arshad Waheed, were found guilty in March last year on a charge of harboring members of a domestic militant group called Jundallah, blamed by authorities for a series of terrorist attacks in the country. They were also convicted of providing members with medical treatment covertly, providing them financial assistance and sending them for terrorism training.

On Friday, a two-judge panel of the Sindh High Court in Karachi quashed the convictions and ruled that the physicians be freed, said their lawyer, Ilayas Khan. Iqtidar Hashmi, a prosecution lawyer, said he would make a decision on whether to appeal the court's decision after seeking instructions from the government. The doctors, whose trial was held last year in a jail for security reasons, have said that they had done nothing wrong by providing medical treatment to war-wounded people from Afghanistan.
Posted by: Steve || 03/10/2006 09:09 || Comments || Link || E-Mail|| [10796 views] Top|| File under:
Mine Hits Wedding Bus In Baluchistan
Islamabad, 10 March (AKI) - At least 26 people have been killed and several others injured when a bus carrying wedding guests, including women and children, hit a landmine in the troubled south-western Pakistani province of Baluchistan.

Normally bombs are delivered to Pakistani weddings instead of the other way around


The incident happened near the town of Rakhni, about 300 kilometres from the provincial capital Quetta, at about 8.30 am local time, Raziq Bugti, a spokesperson for the provincial government, told journalists in Quetta. He also said the mine had been planted by tribal rebels fighting the security forces.

Baluchistan is the source of Pakistan's main gas reserves and has been the scene of increased violence between rebels and security forces. The rebels are demanding greater political and economic rights. The tribal separatists have targeted gas plants, electricity lines and railway tracks. Thousands of paramilitary and army troops, backed by jets and helicopter gunships, began a major offensive in December. Baluch nationalist leaders claim hundreds of people, including women and children, have been killed in bombardments in the Kohlu district. The military has denied the allegations, saying it was targeting only "terrorists."

It has been difficult to confirm the conflicting claims, but reports say this latest blast is one of the heaviest civilian casualties in a single incident.
Posted by: Steve || 03/10/2006 08:46 || Comments || Link || E-Mail|| [10794 views] Top|| File under:
Surveillance Flights Begin In Waziristan
Karachi, 10 March (AKI) - US surveillance aircraft have begun flights across the tribal belt of North Waziristan which lies on the Afghan-Pakistan border. Tribal sources told Adnkronos International (AKI) that the flights have been taking place over the last two days, coming soon after the meetings in Islamabad this week between the top US military comander, General John Abizaid, and Pakistani authorities. The aim of the meetings was to sort out a mechanism to combat cross-border infiltration by militants and at the same time ensure that neither Pakistan nor the allied troops will then face complaints of breaching borders. "The aircraft comes from the Afghan side, goes up to the Datakhail area [near the 'capital' Miran Shah] and around and then it goes back," said a tribal source in a telephone interview with AKI on the condition of anonymity.

Similar flights were observed before the the controversial US attack on the Bajaur Agency in January in which 13 civilians were killed in apparent missile strikes carried out by US-led forces. Currently there are 20,000 American troops in Afghanistan but Pakistan does not officially allow them to operate across the border. Pakistan for its part has deployed 80,000 troops in the tribal areas bordering Afghanistan. North Waziristan has been the scene of recent fierce clashes between the Pakistani troops and pro-Taliban tribal militants. Officials say that at least 140 people have been killed.

According to sources, soon after the recent demolition of an Islamic seminary or madrassa run by wanted cleric Maulana Abdul Khaliq in North Waziristan earlier this week, the situation in the tribal area has deteriorated. Pakistani officials said that Khaliq had been using the religious school as a meeting place for militants in the area. Khaliq, together with another cleric, Maulvi Sadiq Noor, are believed to be leading the pro-Taliban militants in the area.
"Islamabad has so mishandled the situation, that it is now beyond any control," tribal sources told AKI. "Now the governor of [Pakistan's] North West Frontier Province and even [Pakistani president] General Pervez Musharraf are meeting with tribal leaders to try and sort out the situation but ironically it is beyond the control of all of them," the source said.

For the first time in the history of North Waziristan, the tribal leaders have become powerless in their own areas. After centuries of their control, teenagers and young men in 20s are now the ones who claim to be in power in North Waziristan. Most of them are not the students in any Islamic seminary yet they choose to refer to themselves as Taliban [which literally means 'student'] as a mark of kinship with the hardline Taliban movement in Afghanistan.

These Pakistani Taliban, as they are generally referred to, are those who fought alongside the Taliban regime during the initial days of the movement and they took their ideological inspiration from them. When these Taliban returned to the tribal regions of North Waziristan from where they originally belong, they spread the Afghan Taliban ideology and currently these militants refer to themselves as Pakistani Taliban and they pledge their allegiance to Mullah Omar, the founder of the Taliban movement in Afghanistan.

The Pakistani Taliban have in recent months established their power centres all over North and South Waziristan where they now resolve local disputes, provide a system of policing against bandits and robbers, resolve family feuds and provide counseling in family and religious matters. The new system has rooted out the old tribal jirga system (tribal councelling).

In fact, the tribal jirga began to lose its significance when former Pakistani prime minister Nawaz Sharif introduced political reforms in the Federally Administered Tribal Areas (FATA) and instead allowed the representation of tribal leaders in Pakistan's National Assembly and Senate through a system of votes. Previously, FATA had representation in the tribal region but only through the tribal jirga. The jirga used to comprise powerful Maliks or tribal chiefs who would then only elect a member among themselves. As a result, only tribal chiefs, usually the richest and most powerful were then made the members of the senate and national assembly. Once At one time, people such as Ayub Afridi, who was believed to be the biggest drug baron in the world, was elected on tribal seat in the national assembly of Pakistan.

This method of choosing tribal representation eventually destroyed the system in which the strongest or richest leaders were always elected. During the 2002 elections, even less powerful and poorer clerics managed to secure a seat in the national assembly. For example, in North Waziristan, Pir Nek Zaman is member of the national assembly and he comes from a very modest background. He lives in a mud hut in Razmak, North Waziristan and does not even own a vehicle.

However, the recent emergence of the Pakistani Taliban has turned the tables yet again. Over 100 tribal chiefs have been killed by the Pakistani Taliban on the suspicion of supporting the government of Pakistan and many of those still alive have fled from North Waziristan or have decided to live under the control of these young pro-Taliban militants.

According to sources, the current situation in North Waziristan suggests that an all out war is looming in the valleys of this tribal belt, with the US-led allied forces stationed on Afghan side of the border and Pakistani troops stationed in Miran Shah, the main town in North Waziristan.

I'll like to call this a hammer and anvil opportunity, but since the Paks seem to be using a Nerf mallet, I'll pass
Posted by: Steve || 03/10/2006 08:27 || Comments || Link || E-Mail|| [10794 views] Top|| File under:
Al-Qaeda press release on Waziristan
A statement issued today, March 9, 2006, by a "member" of the Information Department of Labik, an al-Qaeda media organization, addressed the latest events in Waziristan, the mountainous region of northwest Pakistan bordering on Afghanistan. According to the statement, following the Pakistani army bombing of mujahideen houses in this area as a "gift" to the arriving U.S. President George W. Bush last week, a meeting was held by the tribal sheikhs, and "followers and immigrants" to revenge for Muslim blood spilled in the attack. A notice was allegedly delivered that the Pakistani army should withdraw from the areas in northern Waziristan, which went unheeded, so they announced the "raising of the flag of jihad".

Operations targeting the militias and Pakistani army are described, including strikes at camp and bases, targeting several helicopters, and ambushes involving the use of improvised explosive devices (IEDs) and armed weapons. In one instance, some of the mujahideen are said to have been surrounded by Pakistani soldiers from a nearby base and ordered to surrender. According to the statement: "The brothers were surrounded and they were asked to surrender, but the Islam lions never surrender. They did not go but only wishing to be martyrs for the sake of Allah, to move after that to the eternal life with the pretty women."
Posted by: Dan Darling || 03/10/2006 00:16 || Comments || Link || E-Mail|| [10795 views] Top|| File under:
Fighting shifts from Miranshah to Norak
Troops pounded a remote village with artillery after militants fired rockets at security forces on Thursday, officials said, as clashes along the Afghan border flared up again.

The attack targeted Norak village, five kilometres west of Mirali in the embattled tribal region of North Waziristan, but it was not immediately clear if there were any casualties, a senior security official said.

"Rockets were fired on the army and paramilitary positions from this village and this morning the artillery has responded," said the official.

Ovenight, militants fired several rockets at checkpoints and the army's base in the region's main town of Miramshah but there were no immediate reports of any casualties.

Local officials said a paramilitary soldier was wounded when militants fired a rocket at a vehicle carrying water to a checkpoint in Mirali.

Miramshah was still under the control of security forces following bloody battles last weekend in which around 140 militants and five soldiers were killed.

Authorities relaxed a curfew for five hours on Wednesday to allow people to buy vital supplies, residents said.

Pro-Taliban militants ambushed the vehicles of the top officials in North Waziristan late Tuesday near Norak, killing a guard and injuring two others.

Another report quoting a security official says tribal militants launched rockets on a military post on Thursday in a volatile region near the Afghan border, killing two paramilitary soldiers and wounding another.

The attack happened before dawn on the outskirts of Mirali, said the official.
Posted by: Dan Darling || 03/10/2006 00:13 || Comments || Link || E-Mail|| [10795 views] Top|| File under:
Assassination attempt on top Pakistani official in North Waziristan
Pakistani forces shelled suspected militant hideouts near the Afghan border yesterday after a senior government official survived an ambush on his convoy.

The violence in the North Waziristan tribal region has highlighted the challenge President Pervez Musharraf faces from Pakistani militants allied to Al Qaeda as Pakistan wages its part of the war on terrorism.

The government's top official in North Waziristan, Zaheerul Islam, said one of his bodyguards was killed in the late Tuesday ambush as he was travelling from the curfew-bound town of Miranshah to the city of Peshawar.

Islam said four of the attacking gunmen had been killed as his guards fought back. Later, security forces shelled suspected militant hideouts in the area.

"Miscreants' hideouts were destroyed and this operation will continue," Islam said by telephone from the town of Mir Ali, also in North Waziristan, where he had stopped after the ambush.

Residents of the area said artillery fire resounded all night and more people were joining the thousands who had already fled.

Waziristan is part of what are known as the Federally Administered Tribal Areas, which cover about 27,220 square km of mountainous territory and are home to about 6mn people, most of them Pashtuns.

Few of Pakistan's federal laws apply and outside interference is deeply resented.

Islam said security forces had on Tuesday destroyed a madrassa that had been run by a prominent militant cleric.

"It appeared to be a madrassa but terrorists were being sheltered there and a lot of weapons were also found there," he said. The whereabouts of the cleric were not known.

Meanwhile, a rights group said yesterday Pakistan's army and the militants they are fighting near the Afghan border should both avoid civilian casualties and must not deliberately target civilians.

Human Rights Watch said it had received reports of civilian deaths and the destruction of property in Miranshah, the capital of North Waziristan tribal agency, but these could not be confirmed because the area is closed off.
Posted by: Dan Darling || 03/10/2006 00:10 || Comments || Link || E-Mail|| [10795 views] Top|| File under:
Pakistanis defend Miranshah violence
A senior Pakistani official Thursday said retaliatory fire that killed dozens of militants in the border region of Miranshah on March 3 had become inevitable after the talks with the pro-Taliban tribesmen stalled and some of them opened fire at the forces' headquarters.

'We tried our best to convince the angry tribesmen that the military operation in another village was aimed at Taliban and al-Qaeda miscreants, but they refused to listen to us,' Zaheerul Islam, the administrative officer of the North Waziristan agency told Deutsche Presse-Agentur dpa in an exclusive interview.

Islam, who himself survived an ambush on Tuesday in the turbulent border zone, gave a graphic description of the events that culminated in the deaths of at least 60 people within three minutes.

'The reticent tribesmen refused to believe our version of the military operation in the Saidgai village and while we were still discussing, somebody from amongst them began firing into the defenses of the Frontier Constabulary (FC) - the paramilitary force responsible for the security in the region.

'Within three minutes, we put down 60 to 70 people, and the rest escaped,' Islam said of the bloody event, in the first-ever eyewitness account of the events.

Islam claimed the authorities had mounted a blitz operation on a hideout in the Saidgai village after verifying report that the 'miscreants' had been putting up there and also planning subversion in Afghanistan.

Pakistan authorities use the term miscreants for the militants.

'They were a mixed bag - Afghans, Uzbeks, Chechens, Chinese Uigurs and local supporters,' the official said. He added that insufficient surveillance on the Afghan side of the border enabled them to move back and forth across the Duran Line - the official border separating Afghanistan and Pakistan.

Islam said militants were taking advantage of an ambiguous policy of the Islamic Jamiat-e-Ulema-e-Islam (JUI) part, which used to support Afghanistan's hard line Taliban regime.

Militants 'are hiding there as it is not clear whether JUI opposes them or supports,' he said.

Interior Minister Aftab Ahmed Khan Sherpao earlier this week claimed that Pakistan had 'credible information' of involvement of foreigners from Afghanistan in the recent violence in the tribal region.

Following skirmishes between the security forces and pro al-Qaeda militants, the authorities barred outsiders from entry into the area, and also clamped curfew in Miranshah, the administrative headquarter of North Waziristan, to check the spiral of violence.
Posted by: Dan Darling || 03/10/2006 00:09 || Comments || Link || E-Mail|| [10793 views] Top|| File under:
Iraq
Release the Iraqi Docs Now: Version 3.1b
On February 16, President George W. Bush assembled a small group of congressional Republicans for a briefing on Iraq. Vice President Dick Cheney and National Security Adviser Stephen Hadley were there, and U.S. Ambassador to Iraq Zalmay Khalilzad participated via teleconference from Baghdad. As the meeting was beginning, Mike Pence spoke up. The Indiana Republican, a leader of conservatives in the House, was seated next to Bush.

"Yesterday, Mr. President, the war had its best night on the network news since the war ended," Pence said.

"Is this the tapes thing?" Bush asked, referring to two ABC News reports that included excerpts of recordings Saddam Hussein made of meetings with his war cabinet in the years before the U.S. invasion. Bush had not seen the newscasts but had been briefed on them.

Pence framed his response as a question, quoting Abraham Lincoln: "One of your Republican predecessors said, 'Give the people the facts and the Republic will be saved.' There are 3,000 hours of Saddam tapes and millions of pages of other documents that we captured after the war. When will the American public get to see this information?"

Bush replied that he wanted the documents released. He turned to Hadley and asked for an update. Hadley explained that John Negroponte, Bush's Director of National Intelligence, "owns the documents" and that DNI lawyers were deciding how they might be handled.

Bush extended his arms in exasperation and worried aloud that people who see the documents in 10 years will wonder why they weren't released sooner. "If

I knew then what I know now," Bush said in the voice of a war skeptic, "I would have

Posted by: Captain America || 03/10/2006 20:24 || Comments || Link || E-Mail|| [10797 views] Top|| File under:
7 civilians killed, US tank knocked out?
BAGHDAD, Iraq Mar 10, 2006 (AP)— A suicide bomber detonated an explosives-packed truck at a checkpoint at the edge of Fallujah on Friday, killing seven civilians and wounding five, police said.

The bomber attacked as many cars waited to pass through the security checkpoint into the city, 40 miles west of Baghdad, said police Lt. Mohammed Taha. Two of the wounded were police.

In east Baghdad on Friday, a large explosion set fire to a U.S. tank, Iraqi police Lt. Ali Abbas said. There was no immediate word on casualties.



There's a photo at the link. It's hard to tell, but something about it doesn't look like an M1 Abrams.
Posted by: Chinter Flarong9283 || 03/10/2006 14:24 || Comments || Link || E-Mail|| [10795 views] Top|| File under:
11 civilians killed in Iraq blasts
Explosions in Iraq have killed at least 11 people and wounded 19 others - all civilians, police said. One of the deadly blasts on Thursday targeted an Iraqi army patrol in al-Amariyah, a middle-class neighbourhood in west Baghdad, killing nine civilians and wounding six, according to Major Falah al-Mohammedawi of the Interior Ministry.

At Yarmouk hospital in west Baghdad, a car bomb was detonated, killing at least two people and wounding 13 as they entered the clinic, according to police Lieutenant Thaer Mahmoud.

The US military confirmed that a mass abduction from a security firm was the work of kidnappers masquerading as Interior Ministry commandos. In an audacious attack on a locally owned security firm on Wednesday, attackers dressed as commandos stormed into the company's east Baghdad headquarters and took away 50 people, many of them ex-military personnel from the Iraqi army, which was disbanded by the former US administrator of Iraq, Paul Bremer. "We can confirm based on our investigation that individuals dressed like this, in chocolate-chip desert combat uniforms, riding in eight vehicles, drove up and kidnapped 50 local nationals," US military spokesman Major-General Rick Lynch said on Thursday, referring to his combat fatigues. "We don't know who did that. In our conversations with Iraqi authorities, they do not know either."
Posted by: Fred || 03/10/2006 00:45 || Comments || Link || E-Mail|| [10794 views] Top|| File under:
US plans to aid Iraq in the event of civil war
The U.S. military will rely primarily on Iraq's security forces to put down a civil war in that country if one breaks out, Defense Secretary Donald H. Rumsfeld told lawmakers yesterday.

Sectarian violence in Iraq has reached a level unprecedented since the U.S.-led invasion in 2003 and is now eclipsing the insurgency as the chief security threat there, said Army Gen. John P. Abizaid, the top U.S. commander in the Middle East, who appeared with Rumsfeld.

"The plan is to prevent a civil war, and to the extent one were to occur, to have the . . . Iraqi security forces deal with it to the extent they're able to," Rumsfeld told the Senate Appropriations Committee when pressed to explain how the United States intended to respond should Iraq descend wholesale into internecine strife.

If civil war becomes reality, "it's very clear that the Iraqi forces will handle it, but they'll handle it with our help," Abizaid said later when asked to elaborate on Rumsfeld's remark.

The sobering assessment of sectarian tensions in Iraq shows the extent to which the Feb. 22 bombing of a holy Shiite shrine, and the ensuing revenge attacks that left hundreds of Sunni and Shiite Muslims dead, has shifted military calculations on a range of fronts, including what constitutes the top security challenge and prospects for further reductions in U.S. troop levels this year.

Yesterday's statements suggested that the imperative to curb sectarian violence, and the risk that it will evolve into civil war -- a risk commanders have long warned was real, if remote -- has now emerged as a central consideration for U.S. strategy in Iraq.

"There's no doubt that the sectarian tensions are higher than we've seen, and it's a great concern to all of us," Abizaid told the Senate committee, adding that the situation in Iraq is "changing [in] nature from insurgency toward sectarian violence." Asked about that comment after the briefing, Abizaid said that "sectarian violence is a greater concern for us security-wise right now than the insurgency."

Abizaid and Rumsfeld voiced the belief that Iraq is not currently engulfed in a civil war and expressed confidence in Iraqi security forces, saying they had performed generally well after the recent wave of sectarian unrest. The country "is not in civil war at the present time, by most experts' calculations," Rumsfeld said.

The key to averting a civil war, they told lawmakers, is the quick formation of a unified Iraqi government that is broadly representative of the main Shiite, Sunni and Kurdish religious and ethnic groups.

"The situation, to the extent that it's fragile and tense, is as much a governance issue as it is a security issue," Rumsfeld said. "The need is for the principal players in the country to recognize the seriousness of the situation and come together to form a government of national unity that will govern from the center and do it in a reasonably prompt manner," he said. "That will be what it will take, in my view, to further calm the situation."

Rumsfeld's testimony included some tense exchanges with Democratic senators, who pressed to know what the latest violence in Iraq would mean for the presence in the country of U.S. troops, who currently number about 132,000, down from 138,000 earlier this year.

Sen. Richard J. Durbin (D-Ill.) repeatedly asked Rumsfeld whether 2006 will be a year of transition to Iraqi security forces, allowing the withdrawal of significant numbers of U.S. troops by the end of the year. Rumsfeld declined to discuss troop levels, saying it would be "ill-advised for me to make a prediction," but he said that Iraqi security forces are "doing a good job" and that Iraqi leaders are taking responsibility for conflict in the country.

"Proof positive the Iraqi security forces are as good as you say is when American troops can come home," Durbin responded. "That's proof positive. Every year we hear about growing numbers and growing capabilities, and yet . . . our best and bravest are still there in danger today."

Other Democrats called "unrealistic" Rumsfeld's decision to rely primarily on Iraqi security forces in an outbreak of civil war. "The real issue here is, where will those security forces place their loyalties, and will we be caught in the middle of a situation in which it's unclear to us who the enemy is," Sen. Jack Reed (D-R.I.) said after a closed Senate briefing on Iraq operations by Abizaid and Rumsfeld after the public session.

Reed, Durbin and other Democrats urged Rumsfeld to tell the Iraqi leadership that the United States would soon begin to withdraw troops, as a means of gaining leverage to compel the Iraqis to form a compromise government. "If that real government doesn't materialize, we might be stuck" taking sides, Reed said in an interview.

In Baghdad, tit-for-tat sectarian attacks continued yesterday, with a bomb targeting a Sunni mosque and killing five civilians. In all, car bombs killed 16 people in the capital. Another car bomb targeting a police patrol killed nine civilians, news agencies reported, citing police.

Iraq's government announced the hanging Thursday of 13 people convicted as terrorists. The hangings marked the first court-ordered executions of insurgents, although three other people -- convicted murderers -- have been legally executed since Iraq reinstated the death penalty in 2004. The Cabinet statement that announced the hangings identified only one of the condemned, Shuqair Fareed, a former Mosul police officer. State television had trumpeted Fareed's confession last year in about 90 killings, including the shooting of two colleagues as they gave him a ride home from work one day.
Posted by: Dan Darling || 03/10/2006 00:18 || Comments || Link || E-Mail|| [10794 views] Top|| File under:
Sunni Arabs increasingly against Zarqawi
Residents reported curious declarations hanging from mosque walls and market stalls recently in Ramadi, the Sunni Muslim insurgent stronghold west of Baghdad. The fliers said Iraqi militants had turned on and were killing foreign al-Qaeda fighters, their one-time allies.

A local tribal leader and Iraq's Defense Ministry have said followers of Jordanian militant Abu Musab al-Zarqawi, leader of al-Qaeda in Iraq, have begun fleeing Anbar province and Ramadi, its capital, to cities and mountain ranges near the Iranian border.

"So far we have cleared 75 percent of the province and forced al-Qaeda terrorists to flee to nearby areas," said Osama al-Jadaan, a leader of the Karabila tribe, which has thousands of members living along the border with Syria.

He claimed his people have captured hundreds of foreigner fighters and handed them to authorities. The drive, dubbed Operation Tribal Chivalry, is designed to secure the country's borders with Syria, Jordan and Saudi Arabia to prevent foreign fighters from crossing in.

After the U.S. invasion in March 2003, residents of the province – which also includes cities like Fallujah, Haditha and Qaim – became known for their violent anti-American sentiments. The province is still the most dangerous in Iraq for U.S. troops. In the past two days alone, two U.S. Marines were killed by hostile fire there.

Relations between residents and the foreign fighters started to sour, however, when the foreigners started killing Iraqis suspected of having links to the Americans or even for holding a government job.

The rift became an outright split four months ago, with a wave of assassinations and bombings that killed scores of Anbar residents. The attacks were blamed on al-Qaeda.

"We were fed up with the situation," said one Ramadi resident, complaining about closed roads, unemployment and a lack of security. The resident spoke on condition of anonymity because he feared for his life.

In late November, tribal and religious leaders, former army officers and hundreds of ordinary Iraqis met in Ramadi with U.S. military commanders for a first-ever comprehensive dialogue on what could be done to speed a U.S. withdrawal.

Afterward, gunmen began killing some of those who had met with the Americans or who had urged Sunnis in the region to vote in the U.S.-backed parliamentary elections on Dec. 15. Several top clerics and a tribal leader were killed.

The deadliest attack – a suicide bombing Jan. 5 among a line of police recruits in Ramadi – killed at least 58, including U.S. troops.

Stunned city residents turned on al-Qaeda, and al-Jadaan, of the Karabila tribe, announced an agreement with the U.S.-backed Iraqi government to help with security.

The moves by al-Jadaan's men and Iraqi army units against al-Qaeda forced many of the foreign fighters to flee to central and eastern areas of Iraq – some to the mountains near Iran – that have large Sunni populations, al-Jadaan said.

That prompted tribes in the central city of Hawija, where some al-Qaeda fighters sought refuge, to issue a statement earlier this week openly declaring war on foreign al-Qaeda members.

The declaration was prompted by the killing a week ago of tribal leader Suhaib Abdullah al-Obeidi. Al-Qaeda also killed three Shiites – a father and his two sons – and a Communist Party boss.

"We are against the killing of civilians for sectarian or ethnic reasons. That's why we are shedding the blood of Muslim extremists, especially al-Qaeda," said Abul-Rahman Mansheed, a top Sunni politician in Hawija.

Army Maj. Gen. Anwar Mohammed Amin, in the nearby city of Kirkuk, said the military soon would launch a major attack, with help from the local tribesmen, to clear that region of al-Qaeda as well.

Claims such as those issued by the tribesmen and local military officers are nearly impossible to confirm, but the considerable drop in suicide bombings throughout the country recently indicates operations by al-Qaeda foreigners have been hampered.

Al-Jadaan, the Anbar tribal leader, looked confidently to the future and – if his prediction comes true – what likely will be a hero's role in the eyes of the U.S. military.

"Under my leadership and that of our brothers in other tribes, we are getting close to the shelter of this terrorist," al-Jadaan said of al-Zarqawi. "We will capture him soon."
Posted by: Dan Darling || 03/10/2006 00:01 || Comments || Link || E-Mail|| [10794 views] Top|| File under:
Israel-Palestine-Jordan
Hamas: Israeli plan to finalize borders is act of war
The Palestinian Islamic radical group Hamas's supremo Khaled Meshaal slammed the Israeli government's plan to finalise the country's borders by 2010 as a "declaration of war".

The Hamas leader warned in an AFP interview that the Islamic group would refuse any international aid that required the party to soften its line toward Israel, which it refuses to recognise.

Rhetoric has soared between Israel and Hamas since the Islamic party's trouncing of the long dominant Fatah party at the polls in the Palestinian territories' January elections.

The upset victory has put Meshaal, 50, in the spotlight as the world waits to see whether Hamas, known both for its suicide bombings against Israel and its charity programmes for impoverished Palestinians, will renounce violence.

Meshaal, the Damascus-based political chief, presented a tough face in his interview at his heavily-guarded home in the Mazzeh neighborhood of the Syrian capital.

He denounced Israeli Acting Prime Minister Ehud Olmert's plans to fix Israel's permanent borders by 2010 through unilateral withdrawals from the West Bank.

"This is not a peace plan, but a war declaration, which will permit Israel to stay in the largest section of the West Bank, to maintain their wall and settlements, to refuse all concessions on Jerusalem and to reject the Palestinians' right of return."

"It is a unilateral disengagement by Israel in the interest of its security needs and not the demands of peace," said Meshaal.

"Olmert is in the process of committing the same errors toward the Palestinians that (Ariel) Sharon did."

Olmert, whose ruling centrist movement dominates opinion polls for Israel's election in three weeks, unveiled his new disengagement plan in interviews with the Jerusalem Post and Haaretz newspapers, published Thursday.

Olmert said he envisaged the borders would include the West Bank settlement bloc of Gush Etzion, the Ariel region of settlements in the north, the "Jerusalem envelope", Maale Adumim and the "Jordan River as a security border". Meshaal, a former physics teachers whose family lived near the West Bank town of Ramallah until the 1967 Arab-Israeli war, has previously broached the idea of a long-term truce with Israel, but has offered little in way of detail.

"When Israel commits to pulling back to 1967 borders, including east Jerusalem, destroying the wall, dismantling the settlements, recognising refugees and displaced Palestinians' right to return, and frees all the prisoners, then Hamas will take serious measures toward peace," he told AFP.

Sitting against a backdrop of posters of Hamas leaders killed by Israel, Meshaal, who survived a 1997 assassination attempt in Amman, confessed his life was still in danger.

"Israel does not hide its intention to eliminate the leaders of Hamas, even those who are elected like our brother (Ismail) Haniya," he said, referring to Hamas's designated prime minister, who has been charged with forming the next government in the Palestinian territories.

Israeli officials warned this week they would not rule out assassinating Haniya if he was found to be linked to any attacks against the Jewish state.

Meshaal said as the "top official" in the Islamist movement he hands out "functions and responsibilities according to a mechanism which Hamas prefers to keep secret".

He himself was promoted in 2004 after Israel assassinated the group's spiritual leader Sheikh Ahmed Yassin.

Meanwhile, Meshaal also called on Jordan to change its policies toward Hamas since it deported him in 1999 and shut the group's Amman office.

"The manner in which they treat Hamas must change. We are no longer a movement, we represent the Palestinians legally through a democratic process," said Meshaal.

He added Hamas was ready to receive money "from any nation in the world", but would not accept any money on the condition of "political concessions."

Meshal also sought to extricate his party from any link to the Al-Qaeda terror group, whose deputy leader Ayman al-Zawahiri sought to champion the Palestinian cause and associate itself with Hamas in a message last week.

Hamas "acts on its soil against the Israeli occupier and does not have any operations outside Palestine. The world must be able to make a clear distinction between us and Al-Qaeda."
Posted by: .com || 03/10/2006 12:35 || Comments || Link || E-Mail|| [10796 views] Top|| File under:
Science & Technology
Video Games Can Save Your Life
March 10, 2006: The U.S. Army has discovered a remote control gun turret that works, and cannot get enough of them. The army wants over 9,000 CROWS (common remotely operated weapon stations), but is only getting 15 a month. There should be about a thousand CROWS in service by the end of the year.

The idea for CROWS has been around for nearly half a century. Years of tinkering, and better technology, eventually made the remote control gun turret effective and dependable. CROWS us a real life saver, not to mention anxiety reducer, for troops who drive through bandit country a lot, and have a turret mounted gun (usually in a hummer). The guy manning the turret mounted machine-gun is a target up there, and too often, the bad guys get you. Not with CROWS. The gunner is inside the vehicle, checking out the surroundings on a computer monitor (with night vision and telephoto capabilities). CROWS also has a laser rangefinder built in, as well as a stabilizer mechanism to allow more accurate fire while the vehicle is moving. The CROWS systems cost about $260,000 each, and can mount a variety of weapons (M2 .50 caliber machine-gun, MK19 40-mm automatic grenade launcher, M240B 7.62mm machine-gun and M249 5.56mm squad automatic weapon).

But there's another reason, not often talked about, for the success of CROWS. The guys operating these systems grew up playing video games. They developed skills in operating systems (video games) very similar to the CROWS controls. This was important, because viewing the world around the vehicle via a vidcam is not as enlightening (although a lot safer) than having your head and chest exposed to the elements, and any firepower the enemy sends your way. But experienced video gamers are skilled at whipping that screen view around, and picking up any signs of danger. Iraqis are amazed at how observant CROWS is. Iraqis tend to just wrote this off as another example of American "magic." But the troops know betters. Video games can save your life.
Posted by: Steve || 03/10/2006 09:29 || Comments || Link || E-Mail|| [10795 views] Top|| File under:
Southeast Asia
Bomb explodes at Hindu temple on Indonesian island
POSO, Indonesia - A small bomb exploded Friday outside a Hindu temple on an Indonesian island that has been plagued by religious violence, seriously wounding a man who was guarding the compound, police said. The blast on the outskirts of Poso, a coastal town on Sulawesi island, was caused by a low-intensity bomb that was placed in the home of the temple's guard, said Poso's deputy police chief, Maj. Andreas Wayan. It detonated when the 40-year-old man, Nengah Sugiarta, opened the door, causing the roof and wooden walls to collapse, he said. "Whoever did this wanted to create panic and spread terror here in Poso," Wayan said, adding that police found black powder, nails, shrapnel and a battery at the scene, indicating the bomb was homemade.

Hundreds of onlookers gathered around the temple after the blast, which riddled Sugiarta's legs and waist with shrapnel and wood. The Hindu man, who has been the temple's guard for 15 years, was taken to a nearby hospital.

Some 3,000 security personnel have been deployed to the region - where Muslim-Christian clashes in 2001-2002 left more than 1,000 dead - following a resurgence of violence several months ago. Most of the victims in the latest attacks, including market bombings and the beheadings of three school girls, have been Christian. Wayan said it was too early to say who was behind Friday's attack - the first to target Hindus in Poso, a city 1,600 kilometers (1,000 miles) northeast of Jakarta.

Police questioned three residents who were near the temple at the time of the blast, he said, providing no other details.

Though nearly 90 percent of Indonesia's 210 million people are Muslim, Poso's population has an almost equal number of Christians and also a small number of Hindus, most of whom arrived from the island of Bali in the last three decades.
The government moved thousands of Hindus to Sulawesi and other islands after the 1963 eruption of the Agung volcano, one of the most powerful in the 20th century, devastated dozens of villages on the mountainside in eastern Bali.

A local Hindu leader, I Wayan Sumariasa, condemned Friday's explosion and questioned the motive, saying his community had good relations with Muslims and Christians living nearby. "I don't understand why our temple became the target ," he said. "We don't know who would have done this."
Posted by: Steve || 03/10/2006 09:12 || Comments || Link || E-Mail|| [10796 views] Top|| File under:
MILF coup underway?
A supposed coup plot to oust the leader of the Moro Islamic Liberation Front (MILF) sent rebels and government officials scampering Wednesday to verify the reports.

News of the failed coup allegedly hatched by more hard-line and senior rebel leaders against the moderate Murad Ebrahim spread like wildfire in military circles in the southern Philippines.

And if Ebrahim is removed, the five-year old peace talks between Manila and the MILF -- the country's largest Muslim separatist rebel group -- could be in serious jeopardy, especially now that the negotiations are on its final stage.

But Eid Kabalu, a rebel spokesman, said the MILF is intact and that the report could be a ploy by those opposing the peace talks. "There could be efforts to divide the MILF, but our group is intact and we are all united and behind one leader and that is Murad Ebrahim," he said.

Reports of the failed coup were attributed to Musanip Abdullah, a senior commander of Ebrahim. But MILF chief peace negotiator Mohagher Iqbal said he spoke with Abdullah who denied the reports.

"It is a total lie. I have spoken with Abdullah and he strongly denied everything, and he did not talk to anybody about any supposed coup plot against Brother Murad Ebrahim," Iqbal said, adding that the reports did not say who hatched the supposed coup, but other sources claimed that a small rebel faction led by Samir Hashim, younger brother of MILF founder Salamat Hashim, is one of those opposing Murad's rule.

Hashim, the leader of MILF's elite 106th Base Command in Maguindanao province, is advocating the establishment of a strict Islamic state in the southern Philippines.

Although Hashim is popular among MILF hardliners, most of his supporters were linked by the military to the Southeast Asian terror network the Jemaah Islamiya.

Among them is Wahid Tundok, tagged as one of those who provided sanctuary to Abu Sayyaf leader Khadaffy Janjalani and Dulmatin and Pitono, both JI bomb-makers, who were previously reported hiding inside so-called MILF stronghold in Maguindanao and blamed for the 2002 Bali bombings.

But Kabalu denied the reports about Hashim and Tundok and said they would never launch a coup against Ebrahim.

"Samir will never attempt to unseat brother Murad. He has no capability to unseat brother Murad and he is loyal to the MILF leadership, and this is same also with Wahid Tundok," he said.

The MILF suspended Tundok because of his links with the JI.

Secretary Jesus Dureza, chief peace adviser of President Gloria Macapagal-Arroyo, said he do not have any reports about the failed MILF coup. "I have no reports about it," he said

Security officials said there is a power struggle among top MILF leaders and one of them, Hashim, wanted to take over, but he lacks the support from the more moderate rebel leaders.
Posted by: Dan Darling || 03/10/2006 00:29 || Comments || Link || E-Mail|| [10807 views] Top|| File under:
US labels Mindanao, Sulu Archipelago as terrorist sanctuary
The United States has tagged Mindanao and the Sulu archipelago in the southern Philippines as sanctuary and training grounds for terrorists.

Navy Admiral William J. Fallon, chief of the US Pacific Command, said the southern Philippines is also a recruiting ground for terrorist organizations.

"The southern Philippines, Mindanao, and the Sulu archipelago remain a sanctuary, training, and recruiting ground for terrorist organizations," he told the Senate armed services committee on Wednesday.

Fallon said activities by terrorists and their supporters have been centered in the Philippines, Indonesia, and Malaysia and that these countries are cooperating with the US.

"With the cooperation of those nations, we have been building capacity and strengthening the ability of those countries to resist the activities of the terrorists and to actively seek their capture or demise," he said.

He said Southeast Asia remains the command's focal point in the war on terror. He said winning the war on terrorism is his highest priority and to achieve that goal, the command is striving to eliminate the violence that now threatens the people and stability of the Asia-Pacific region. "We continue efforts to create a secure and stable environment," Fallon said.

"We have in place key elements to succeed in advancing US security interests and enhancing regional stability -- vibrant alliances, opportunities for new partnerships, combat ready and agile forces, and committed soldiers, sailors, airmen, and Marines to lead our efforts," he said.

He said the command is also working to mature joint and combined war fighting capability and readiness.

"Fundamental to success in the war on terror and continued stability in the Asia-Pacific region is our joint and combined war fighting capability and readiness," Fallon said.

"As virtually every operation and activity is conducted jointly and in concert with allies, it is important that we train to operate more efficiently as a multinational team."

Fallon did not say what terrorist groups were operating in the southern Philippines, but Manila previously admitted that dozens of members of the Southeast Asian terror group Jemaah Islamiya, including Dulmatin and Pitono -- who linked to the deadly 2002 Bali bombings, were hiding in Mindanao island.

Aside from the Jemaah Islamiya, the al Qaeda-linked Abu Sayyaf group, implicated in the spate of bombings and kidnappings of foreigners in Mindanao, and renegade members of the local Muslim separatist group Moro Islamic Liberation Front are also active in the southern Philippines.

Washington continues to support the Philippines, a key US ally in the so-called global war on terrorism, in fighting the Abu Sayyaf and Jemaah Islamiya. The two countries just concluded a joint anti-terrorism drill in the southern island of Jolo, a known stronghold of the Abu Sayyaf group.

Fallon said the Philippines has taken the lead on initiatives to improve counter-terrorism cooperation between the two countries.

Just this week, the Federal Bureau of Investigation added the leader of the Abu Sayyaf, Khadaffy Janjalani, and his two lieutenants Totoni Hapilon and Jainal Antel Sali to the Most Wanted Terrorists and Seeking Information-War on Terrorism lists.

The FBI said the terrorists are being sought for their alleged involvement in various attacks or planned attacks around the world.

Major General Gabriel Habacon, commander of military forces in the southern Philippines, praised the FBI for the inclusion of Janjalani and two senior Abu Sayyaf leaders to its wanted lists and said the Philippines will closely work with US authorities in the so-called war on terror.

He said there is an ongoing operation to track down members of the Abu Sayyaf in the southern region, including suspected Jemaah Islamiya militants believed to be hiding in Mindanao island.

The FBI said Janjalani, Hapilon and Sali are part of the terrorist organization Abu Sayyaf group, which is responsible for the kidnapping and murder of foreign nationals in the Philippines.

Last month, the US Embassy in Manila paid over US$100,000 reward to a Filipino in Zamboanga City who helped authorities capture Abu Sayyaf terrorist Toting Hanno.

Hanno was suspected of taking part in the abduction of three American citizens -- Christian missionary couple Martin and Gracia Burnham, and Guillermo Sobero -- from the Dos Palmas resort in the central Philippine province of Palawan in May 2001. Sobero was later killed and a year later Martin Burnham died in a US-led military rescue while his wife was wounded.

Hanno was arrested in May 2002, but escaped from the Basilan provincial jail a year later. He was recaptured in January last year on an island off Zamboanga.

Washington has already paid hundreds of thousands of dollars in rewards for the capture and killings of Abu Sayyaf members and leaders, including about US$359,600 to three men who helped locate Hamsiraji Sali, a key Abu Sayyaf commander who was killed in a clash with government troops in 2004 on Basilan island, about 15 miles south of Zamboanga City.
Posted by: Dan Darling || 03/10/2006 00:27 || Comments || Link || E-Mail|| [10795 views] Top|| File under:
Syria-Lebanon-Iran
Why Iran Needs Hundreds of IRBMs
March 10, 2006: Iran is believed to be increasing production of it's Shahab 3 IRBM (Intermediate Range Ballistic Missile.) This missile is basically 1960s technology, with the addition of GPS guidance. Russian and North Korean missile technology has been obtained to make the Shahab 3 work. This has resulted in a missile that apparently will function properly about 80 percent of the time, and deliver a warhead of about one ton, to a range of some 1,700 kilometers, to within a hundred meters of where it was aimed. By world standards, this is a pretty effective weapon.

Iran is believed to have been building Shahab 3s since 2004, even though they continue to refine the design, and conduct test firings. Iran is believed to have 50-100 Shahab 3s, and is building about one a month. But there are rumors that production is being increased, to as many as 7-8 a month. Israel appears to be the main target. Iran has threatened Israel with destruction, rather openly of late. Shahab 3's could be fired with high explosive warheads, and hit, with enough accuracy, to kill mostly Jews, and not Israeli Arabs or Palestinians.

Not that they'd care very much if they did


Israel has threatened to retaliate with nukes if Israel is hit with chemical or nuclear warheads. Israel has Arrow anti-missile systems that can stop Shahab 3s, but only a few at a time. If Iran launched a dozen or more Shahab 3s simultaneously, some would get through. If Iran had several hundred Shahab 3s, they could launch most of them at Israel, using high explosive warheads, and do a lot of damage. Israel could respond with its own Jericho II missile, but this system was designed for use with nuclear weapons, and Israel apparently only has 20-30 of them. Israel could respond with air strikes, and cruise missiles from submarines in the Persian Gulf or Indian Ocean. But, again, this would appear as a limited response to massive Iranian missile attacks. An Iranian attack with nuclear warheads would kill a large number of Moslems, and even radical Iran might be put off by that, because Israel would likely respond in kind.

Likely? It's a given they would vaporize Iran, the only question is how many other Arab capitals they'd take down with them.

A large number of IRBMs could also be used to intimidate nearby Arab countries, as these missiles could damage oil production facilities.

If you are the Israeli government and see Iran launching a hundred Shahabs at you, do you wait till they impact and check what type of warhead they used, (and risk losing your missiles)or do you launch on warning?
Posted by: Steve || 03/10/2006 09:44 || Comments || Link || E-Mail|| [10799 views] Top|| File under:
Terror Networks
Escaped al-Qaeda liaison to JI gives 35 minute interview
A thirty-nine minute video interview with Farouq al-Iraqi, who is reported as Mehmood Ahmed Mohammed AKA Omar al-Faruq, an al-Qaeda lieutenant captured in Indonesia in 2002, was recently distributed amongst jihadist forums. Produced by al-Sahab, an al-Qaeda production company, the video shows al-Iraqi seated in a forest clearing, answering a battery of questions from an interviewer concerning Bagram prison, his escape, and messages he has for the mujahideen and Americans. Along with three other al-Qaeda prisoners at Bagram prison, including Abu Yehia al-Libi, Farouq al-Omar escaped from the prison in July 2005.

The video opens with a speech from Dr. Ayman al-Zawahiri, originally aired in February 2005, in which he speaks to the U.S. maltreatment of Muslim prisoners. The video continues with pictures of people taken prisoners by American soldiers, and a voice in the background explains that what happened in Guantanamo was not an isolated event, but happens in all American prisons: "Mujahideen are exposed to the most abhorrent types of physical and spiritual torture". The video proceeds to explain that despite the fact that US prisons are heavily guarded and fortified, "four lions of the lions of Islam" managed to escape from the Bagram prison, among them "the hero Farouq Al-Iraqi". Before presenting the interview with al-Iraqi, the video summarizes his experiences, noting his arrest in Indonesia and his being branded as the head of al-Qaeda in East Asia.

Farouq al-Iraqi describes his incarceration in Bagram prison, calling it a variety of nicknames such as the "prison of darkness," "prison of torture," and "prison of music," elaborating upon the reason for such aliases. Concerning his arrest, he states: "The reason for my arrest was that they accused me of being a Mujahid. Specifically, as I understood from several guards, it was because I carried a gun. That was the accusation". He also notes that he heard of the additional accusation of him being the al-Qaeda leader in East Asia and being linked to the September 11th attacks in East Asia from CNN and other publications.

The interview continues as Farouq al-Iraq addresses words to the mujahideen to remain steadfast in their jihad, and to the Americans, stating the following: "They will never manage to drive away the fire of Allah, blessed and almighty. They will never manage to stop the procession of Jihad… Neither the American barricades will stop it, nor its forces, nor its vehicles nor its developed machines…We will fight them in this country, in Iraq, everywhere, even in their own country, with the help of Allah, blessed and almighty. We pray that Allah, blessed and almighty, will give us victory over them in their country".
Posted by: Dan Darling || 03/10/2006 00:17 || Comments || Link || E-Mail|| [10794 views] Top|| File under:
Who's in the News
94
[untagged]
Bookmark
E-Mail Me
The Classics
The O Club
Rantburg Store
The Bloids
The Never-ending Story
Thugburg
Gulf War I
The Way We Were
Bio
Merry-Go-Blog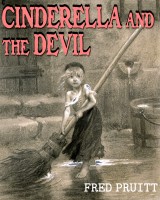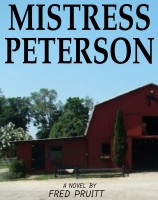 On Sale now!


A multi-volume chronology and reference guide set detailing three years of the Mexican Drug War between 2010 and 2012.

Rantburg.com and borderlandbeat.com correspondent and author Chris Covert presents his first non-fiction work detailing the drug and gang related violence in Mexico.

Chris gives us Mexican press dispatches of drug and gang war violence over three years, presented in a multi volume set intended to chronicle the death, violence and mayhem which has dominated Mexico for six years.
Click here for more information


Meet the Mods
In no particular order...


Steve White
Seafarious
tu3031
badanov
sherry
ryuge
GolfBravoUSMC
Bright Pebbles
trailing wife
Gloria
Fred
Besoeker
Glenmore
Frank G
3dc
Skidmark



Better than the average link...



Rantburg was assembled from recycled algorithms in the United States of America. No trees were destroyed in the production of this weblog. We did hurt some, though. Sorry.
34.229.119.176

Help keep the Burg running! Paypal: