Bomb kills four Afghans
[Arab News] A

roadside kaboom

killed four Afghan civilians in a car in the country's south, the government said Sunday.

The victims were driving in Kandahar province's Shorabak district when their vehicle struck the bomb Saturday, the Interior Ministry said in a statement. The incident is being investigated, the ministry said.

Civilians have increasingly become the victims of

Death Eater

attacks as Talibs wage a violent campaign against international and Afghan forces in the south.

A UN report issued last week said that civilian deaths jumped 15 percent in 2010 to 2,770. The report blamed

gun-hung tough guys

for 75 percent of the combat-related killings -- saying they were responsible for 2,080 deaths. Deaths attributed to US-led forces dropped by 26 percent to 440 people despite a large increase in fighting.

Two NATO service members have also been killed this weekend. One died in an

Death Eater

attack in the east and another in a

kaboom

in the south, the international military coalition said. NATO did not provide further details or identify the nationalities of the dead.

The coalition typically waits for individual nations to identify their casualties. The latest deaths make 13 NATO service members killed so far this month.
Posted by: Fred || 03/14/2011 00:00 || Comments || Link || E-Mail|| [6475 views] Top|| File under: Taliban
2 Brit Snipers + 6 Weeks = 75 Dead Taliban
The arrival at the newly-established Patrol Base Shamal Storrai (Pashto for "North Star") in late August 2009 of Serjeant Tom Potter and Rifleman Mark Osmond marked the start of an astonishing episode in the history of British Army sniping.

Within 40 days, the two marksmen from 4 Rifles, part of the Welsh Guards Battle group, had achieved 75 confirmed kills with 31 attributed to Potter and 44 to Osmond. Each kill was chalked up as a little stick man on the beam above the firing position in their camouflaged sangar beside the base gate – a stick man with no head denoting a target eliminated with a shot to the skull.

Osmond, 25, was an engaging, fast-talking enthusiast, eager to display his encyclopedic knowledge of every specification and capability of his equipment. He had stubbornly remained a rifleman because he feared that being promoted might lead to his being taken away from sniping, a job he loved and lived for. Potter, 30, was more laid back, projecting a calm professionalism and quiet confidence in the value of what he did.

Potter had notched up seven confirmed kills in Bara in 2007 and 2008 while Osmond's total was 23. Both were members of the Green Jackets team that won the 2006 British Army Sniper Championships.

Most of the kills were at a range of 1,200 metres using the 7.62 mm L96 sniper rifle. Walkie-talkie messages revealed that the Taliban thought they were being hit from helicopters.

On September 12th, a known Taliban commander appeared on the back of a motorcycle with a passenger riding pillion. There was a British patrol in the village of Gorup-e Shesh Kalay and under the rules of engagement, the walkie-talkie the Taliban pair were carrying was designated a hostile act. As they drove off, Osmond fired warning shots with his pistol and then picked up his L96, the same weapon – serial number 0166 – he had used in Iraq and on the butt of which he had written, 'I love u 0166'.

Taking deliberate aim, he fired a single shot. The bike tumbled and both men fell onto the road and lay there motionless. When the British patrol returned, they checked the men and confirmed they were both dead, with large holes through their heads.

The 7.62 mm bullet Osmond had fired had passed through the heads of both men. He had achieved the rare feat of 'one shot, two kills' known in the sniping business as 'a Quigley'. The term comes from the 1990 film Quigley Down Under in which the hero, played by Tom Selleck, uses an old Sharps rifle to devastating effect.

Potter and Osmond's working day would begin around 7 am and end a dozen or so hours later at last light. Up to about 900 metres, they would aim at an insurgent's head, beyond that at the chest.
Posted by: Anonymoose || 03/14/2011 00:00 || Comments || Link || E-Mail|| [6496 views] Top|| File under:
Africa Horn
Indian navy captures 61 Somali pirates
The Indian navy has captured 61 suspected Somali pirates and rescued 13 fishermen after a firefight with a pirate mothership in the Arabian Sea, a navy spokesman says.

"A total of 74 men have been apprehended, of which 61 are suspected to be Somali pirates," Indian navy spokesman PVS Satish said, adding the incident happened on Saturday night within Indian waters.

A total of 13 fishermen on board the mothership, a Mozambique-flagged fishing boat, were rescued after the firefight that took place 1,100 kilometres off the west coast of India.

The Vega 5 fishing boat was hijacked December last year and was being used as a base for the pirates, who were found with small arms as well as rocket-propelled grenades and fuel drums.

A statement from the navy said its fast-attack craft, the INS Kalpeni, directed "limited" fire on the vessel after being shot at.
Posted by: tipper || 03/14/2011 03:55 || Comments || Link || E-Mail|| [6497 views] Top|| File under:
Big sale on pirated ships
MOGADISHU - Somali pirates said on Sunday they would lower some of their ransom demands to get a faster turnover of ships they hijack in the Indian Ocean.

Armed pirate gangs, who have made millions of dollars capturing ships as far south as the Seychelles and eastwards towards India, said they were holding too many vessels and needed a quicker handover to generate more income.

"I believe there is no excuse for taking high ransoms. At least each of our groups holds ships now," pirate Hussein told Reuters from Hobyo on the Somalian coast. He said the pirates were holding more than 30 ships at the moment.

"We have lowered the ransom only for the ships we have used to hijack other ships. We sometimes release these ships free of charge for they generate more (money). But we shall not lower the ransom for the bulk ships we are sure can bring bulk money."

Using captured merchant vessels as launchpads for new hijackings, the pirates have grown bolder despite a poorly loosely coordinated global response, and insurance premiums for shipping lines have rocketed.

Pirates hold seized ships for an average of up to 150 days before freeing them for ransoms, some as high as $9.5 million for the release of Samho Dream, a South Korean oil supertanker.

Abdullahi, another pirate, said any decrease in ransom would be calculated by the ship's value, its cargo and the length of time it had been held.


Hold them long enough and they'll have to mark them down.

"We have changed our previous strategies. We have altered our operations and ransom deals with modern business deals," he said from the port town of Haradhere.

"We want to free ships within a short period of time instead of keeping them for a long time and incurring more expenses in guarding them. We have to free them at a lower ransom so that we can hijack more ships."


Spoken like a true businessman. "Profits are down, boys! We gotta find some more bidness out there!"

Since late February, the pirates have had to share their spoils with the Al Shabaab Islamist rebels, who profess loyalty to al Qaeda. The insurgents -- who have been waging a four-year insurrection against the country's Western-backed government -- struck a deal to get a 20 percent cut of ransoms in Haradhere.

Pirates said the rebels had no say in their plan.

"Al Shabaab has nothing to do with our plan to lower ransoms. We agreed on a fixed 20 percent cut. Low or high ransom, the agreement is fixed," said Abdullahi.
Posted by: Steve White || 03/14/2011 00:00 || Comments || Link || E-Mail|| [6496 views] Top|| File under:
Army remains on high alert on Somali border
[The Nation (Nairobi)] Security forces sent to the Kenya-Somali border will remain on high alert despite the situation returning to normal, Department of Defence

front man

Bogita Ongeri said on Sunday.

The forces deployed to the border after fighting broke out between the Somali Transitional Government and Ethiopia near the Kenya border in Mandera will remain there even after they successfully managed to secure Kenya's territory, he said.

Security had also been intensified in different parts of the country, including Nairobi, following intelligence reports that showed infiltration of Al-Shabaab agents, Mr Ongeri said.

Reports show Al-Shabaab is not only a threat to Kenya but also to the region.

"We have mobilised the police and all security agents and they are liaising well," Mr Ongeri said, adding, the country would not allow any spill-over.

He said the armed forces were well prepared but declined to give details, saying that would jeopardise security.

North Eastern police boss Leo Nyongesa said the situation was calm and appropriate security measures had been put in place.

He said the heavy presence of troops should not be construed to mean there was a serious threat. "All security forces are there, including the army," he said.

Last week, police named 11 Kenyans they said were Al-Shabaab agents who had undergone military training and sent to Kenya, possibly to organise terror attacks. (READ: Police name 11 linked to al Shabaab group)

They asked wananchi to volunteer information on the suspects' whereabouts.

On December 3, last year, police in Kasarani

rubbed out

two of them, John Mwanzia Ngui alias Yahya and David Mwanzia Wangeci, alias Yusuf.

Police linked past attacks to the group, including the Uhuru Park bombing on June 13, as well as multiple

kaboom

s in Kampala in which 76 people were killed in July last year during the soccer World Cup finals.
Posted by: Fred || 03/14/2011 00:00 || Comments || Link || E-Mail|| [6476 views] Top|| File under: al-Shabaab
Africa North
Libyan rebels say Gaddafi forces fighting each other
DJERBA TUNISIA — An assault on Libya's rebel-held city of Misrata was stalled on Sunday by renewed fighting between members of Muammar Gaddafi's security forces, rebels said, but the government denied reports of a mutiny.


Of course they deny it, but a great thing if true. If we had a CIA worth anything these things would be happening throughout Gaddafy's forces. And if they weren't, the propaganda wing of the CIA would be saying it anyway.

Residents said fighting broke out on Saturday after some units of the Libyan leader's force refused to attack Misrata, Libya's third-biggest city and the only place in the west of the country still openly defying Gaddafi's rule.

"From the early morning they (the security forces) are fighting among each other. We hear the fighting," Mohammed, one of the rebel fighters, told Reuters by telephone on Sunday. "This division between them came to us from God. Just when we thought the end was coming, this happened. Now we are waiting to see what will happen."

Asked about reports of a mutiny in Misrata, government spokesman Mussa Ibrahim said: "This is rubbish. It is not true. The army has surrounded the centre of Misrata. They are in the city. Tribal elders are talking to them (the rebels) to surrender," he said in Tripoli.

Misrata residents said they could hear the sound of heavy fighting from a military airfield to the south of the town, where pro-Gaddafi forces have been based. They said there were no clashes between rebels and security forces on Sunday.

"They (Gaddafi's forces) are still fighting each other. The shelling hit a house and a shop in southern Misrata, I don't know whether there are any casualties," said rebel spokesman Gemal.

He said shops in the city were open as normal, but added: "Of course there is tension as everybody is waiting to see what will happen."

Reports of a mutiny in Misrata, though unconfirmed, will raise questions about the ability of Gaddafi's security forces to press an offensive in the country's east, where the rebels have their biggest stronghold. Residents had said the main force preparing to attack Misrata was the 32nd Brigade. This is commanded by Gaddafi's son Khamis and, according to military analysts, is the best trained and equipped force available to the Libyan leader.


Which I guess makes them 'special' forces to the MSM.
Posted by: Steve White || 03/14/2011 00:00 || Comments || Link || E-Mail|| [6479 views] Top|| File under:
Egypt rejects Gaddafi request for military help
[Asharq al-Aswat] A Libyan diplomatic source has revealed to Asharq Al-Awsat that that the official in charge of provisions and supplies in the Libyan Army, abruptly left Cairo for Libya last Thursday after a quick 24-hour visit.

According to the source which spoke to Asharq Al-Awsat on the condition of anonymity,


for fear of being dumped into an Egyptian prison, which is like a Turkish prison but without the fine cuisine...


the Libyan envoy Maj. Gen Abdul-Rahman al-Sid met with members of the Supreme Council of the Egyptian Armed Forces, but not with Field Marshal Tantawi, chairman of the Supreme Council of the Armed Forces,


so he got spitballed, in other words...


who assumed power in Egypt after the fall of the regime of former President Hosni Mubarak
Octogenarian Egyptian politician, prior to that air force commander. He served as the fourth President-for-Life of Egypt from 1981 to 2011. He assumed the presidency in 1981, following the

liquidation

of Anwar Sadat. He was dumped after 18 days of demonstrations, which at one point featured a camel charge by his supporters, during the 2011 Egyptian revolution. On 11 February, Vice President Suleiman announced that Mubarak had resigned in favor of the Supreme Council of the Armed Forces. Mubarak and his family left the presidential palace by a side door and moved to Sharm el-Sheikh, while the new regime started trying to follow the money trail.
The source added: "The Egyptian officials handed the Libyan envoy a written message in a closed envelope, and he immediately left Cairo for home along with Ali Marya, the Libyan ambassador to Cairo. It appears that the Libyan envoy's mission was not successful." It is not clear whether Field Marshal Tantawi's failure to meet with the Libyan envoy was a political stance expressing his rejection of the way Qadaffy is dealing with the Libyan people, or because he had other urgent engagements.


He might have been waxing his mustache...




It is the duty of a field marshal to always look his best, no matter his setting.

Also, no official statement was made on the talks held by Qadaffy's envoy, who is the highest ranking Libyan official to visit Cairo since the eruption of the popular protests against Qadaffy's regime on 17 February.

Libyan oppositionists and dissidents told Asharq Al-Awsat that Colonel Qadaffy sought to persuade the Egyptian authorities to supply his forces with weapons and ammunition to make up for shortages faced by his forces, which have been waging fierce battles in various Libyan cities for three weeks against revolutionaries. They pointed out that Qadaffy also sought to persuade the Egyptian authorities to control the Egyptian-Libyan border region and prevent oppositionists in the eastern region of Libya from acquiring any types of supplies.

Sources close to the Supreme Council of the Egyptian Armed Forces told Asharq Al-Awsat that the Egyptian Army turned down a request by Qadaffy to assist him militarily in the war he is launching against his opponents. They however declined to clarify the type and nature of the assistance he requested. These sources said: "The Egyptians told Qadaffy's envoy that Egypt was not a party to what is happening in Libya on the grounds that current developments in Libya are domestic affairs." These sources pointed out that they were familiar with the thinking of the Egyptian Army commands, and that they will not allow involving the armed forces in any dispute beyond the Egyptian border.

The Supreme Council of the Egyptian Armed Forces has only casually commented on current developments in Libya, announcing that it put up camps in the border region with Libya to shelter and help returnees from Libya.


And maybe arm them...


An official in the Libyan opposition Transitional National Council said that the council is aware that the Supreme Council of the Egyptian Armed Forces has no desire to take a tougher stand against Qadaffy's regime because of fear of the possibility of the Libyan regime taking punitive measures against thousands of Egyptian workers in Libya.

It is to be recalled that the Egyptian Supreme Council of the Armed forces had earlier refrained from criticizing a statement by Saif-al-Islam Qadaffy, the second son of Colonel Qadaffy, in which he accused Egypt of involvement of what he described as a malicious conspiracy against his country. However,
The emphatic However...
former Egyptian Foreign Minister Ahmad Abu al-Ghayt denounced Saif-al-Islam's statement, regarding it as provocative and offensive.
Posted by: Fred || 03/14/2011 00:00 || Comments || Link || E-Mail|| [6481 views] Top|| File under:
Tunisia rejects 3 Islamist political parties
[Maghrebia] Tunisia's interim government on Saturday (March 12th) refused to legalise three Islamist and two other political parties, TAP reported. According to the interior ministry, the applicants failed to comply with a law banning the creation of political parties on the basis of religion, ethnicity, gender or region.

In other news, three close allies of ousted president Zine El Abidine Ben Ali were

placed in durance vile

on Saturday. Abdelaziz Ben Dhia, Abdallah Kallel and Abdelwaheb Abdallah are charged with extortion and other crimes, as part of the criminal complaint lodged against Ben Ali's Constitutional Democratic Rally (RCD).
Posted by: Fred || 03/14/2011 00:00 || Comments || Link || E-Mail|| [6476 views] Top|| File under:
Dozens injured after a demonstration in Casablanca
[Ennahar] Dozens of people were injured, some seriously, Sunday in Casablanca, Morocco after police had tried to enter the headquarters of a leftist party that had fled the demonstrators, witnesses said.
Posted by: Fred || 03/14/2011 00:00 || Comments || Link || E-Mail|| [6476 views] Top|| File under:
Qadaffy's forces move towards Benghazi
[Ennahar] Government forces were progressing Sunday towards Benghazi, Libyan opposition headquarters, with blows of heavy artillery and Arclight airstrikes, but the question of a no-fly zone remained at the phase of debate.

The Libyan army is running "to serve" the whole country, said Sunday one of its spokesmen.

The front line has shifted further east, the rebel-controlled towns falling one after another at the hands of troops of

Colonel Muammar Qadaffy

, who said he was determined to overcome the insurgency despite protests and international sanctions.

According to Al-Uqaila on the coastal road and the town of al-Bicher a little further east, government forces have reached Brega, strategic oil site some 240 km from Benghazi city where the Transitional National Council comprising opposition, according to an AFP journalist.

Chanting "Allah O Akbar", dozens of rebels

decamped

Brega in vehicles carrying anti-aircraft batteries in the direction of Ajdabiya, communication node, 80 km further east.

"Terrorist groups are fleeing. We liberated Zawiyah, Al-Uqayla, Ras Lanuf, Brega, and the military march to serve the remainder of the Regions, said Sunday night a

front man

for the Libyan army, Colonel Milad Hussein.

The Libyan National Oil Company announced Sunday that oil ports were now "safe" and "operational", and asked foreign companies to resume exports of crude.

In Benghazi, the second largest city a thousand miles east of Tripoli, the euphoria of the early weeks of the rebellion gave way to anxiety. "We fear what will happen, fear of bombing," said Mohammed Gepsi, a former employee.

All mobile phone lines were cut: "The West will save us. With God's help and with the imposition of a ban on flights over the country, we will resume advantage," hoped Abdul Salam Elamari, an office worker.

A nephew of former King Idris I, Ahmed al-Zubair al-Sanusi, who spent 31 years in the jails of the regime, called "the world to help, to provide all possible support, as quickly as possible".

"It is us who will fight, but we need support," said the septuagenarian.

The international community, however, seemed slow to act. After meetings of NATO and the European Union that did not reach any concrete decision, a ministerial meeting of the G8 was scheduled for Monday in

Gay Paree

, where

La Belle France

had to advance the idea of ​​a no-fly zone.

Saturday,

the vaporous Arab League

, saying that the Libyan regime had "lost its legitimacy," supported such a measure, sought by force by the Libyan opposition, calling the Security Council to authorize the UN to prevent the bombing and protect civilians.

The International Committee of the

Red Thingy

(ICRC) announced Sunday it sent from Jordan seven trucks loaded with food and medicine to Benghazi. Ten additional Lorries have to leave Wednesday and Friday.

The bloody suppression of the revolt has left hundreds dead and forced to flee over 250,000 people.
Posted by: Fred || 03/14/2011 00:00 || Comments || Link || E-Mail|| [6473 views] Top|| File under:
Libya: the rebels ready to defend Ajdabiya
[Ennahar] The Libyan rebels, pushed eastward by loyalist forces, will defend Ajdabiya, a "vital" and "strategic" city, the last lock before their stronghold of Benghazi, said the

insurgent

commander, General Abdul Fattah Younis

"Ajdabiya is a vital city and will defended it," said Gen. Younis, implicitly acknowledging that Brega, 240 miles south-west of Benghazi had fallen into the hands of troops of
Colonel Muammar Qadaffy.
... dictator of Libya since 1969. From 1972, when he relinquished the title of prime minister, he has been accorded the honorifics Guide of the First of September Great Revolution of the Socialist People's Libyan Arab Jamahiriya or Brotherly Leader and Guide of the Revolution. With the death of Omar Bongo of Gabon on 8 June 2009, he became the longest serving of all current non-royal national leaders. He is also the longest-serving ruler of Libya since Tripoli became an Ottoman province in 1551. When Chairman Mao was all the rage and millions of people were flashing his Little Red Book, Qadaffy came out with his own Little Green Book, which didn't do as well. Qadaffy's instability has been an inspiration to the Arab world and to Africa, which he would like to rule...
"Ajdabiya is on the road to the east, to Benghazi and Tobruk, and south. The defense of Ajdabiya is very important," said the Libyan General.

The pro-Qadaffy forces progress for several days, pushing back the

bully boyz

with bombs, rockets and mortars.

The west of Brega was bombed in the morning.
Posted by: Fred || 03/14/2011 00:00 || Comments || Link || E-Mail|| [6515 views] Top|| File under:
Africa Subsaharan
Outspoken Muslim cleric gunned down in Nigeria
A Muslim cleric highly critical of hardline Islamist sect, Boko Haram, was gunned down in an attack outside his home in Maiduguri, northeast Nigeria, according to witnesses.

The gunmen, who were in a sports utility vehicle, gunned down Ibrahim Abdullahi Bolori outside his house, next-door to a mosque, said neighbors.

"The sheikh came out of his house around 8:00 pm and sat outside. An unmarked jeep slowed down and gunmen shot him... five times before speeding off," said local resident Awwalu Ishaq.

Bolori had been an outspoken critic of the radical Islamist group called Boko Haram, which launched an uprising in Maiduguri, the provincial capital of Borno state in 2009.

The rebellion was put down by a brutal assault, but since 2010, attacks attributed to the group have left many dead, most of them policemen.

Another cleric who had spoken out against the sect was shot down in the same city last year at his house while teaching Islam.
Posted by: ryuge || 03/14/2011 00:00 || Comments || Link || E-Mail|| [6471 views] Top|| File under:
Arabia
Saudi troops enter Bahrain
MORE than 1000 Saudi troops, part of the Gulf countries' Peninsula Shield Force, have entered Bahrain where anti-regime protests have raged for a month, a Saudi official said. The troops entered the strategic Gulf kingdom on Sunday, the official said.


Who invited them? Or did they invite themselves?


The intervention came "after repeated calls by the (Bahraini) government for dialogue, which went unanswered" by the opposition, the official said.

According to the regulations of the Gulf Cooperation Council, "any Gulf force entering a member state becomes under the command of the government," the official added.

The Bahraini government has not confirmed the presence of Saudi troops in the archipelago, which is home to the US Fifth Fleet.

Opposition protesters are demanding far-reaching democratic reform in the mainly Shi'ite country which has been ruled by a Sunni Muslim dynasty for more than 200 years.

The king has offered dialogue and a new, empowered parliament and other reforms but the opposition has refused to sit down to talks until the government resigns.

The Saudi intervention comes two days after US Defence Secretary Robert Gates visited Manama and held talks with the king in which he said he urged them to undertake rapid and significant reform.
Posted by: tipper || 03/14/2011 08:10 || Comments || Link || E-Mail|| [6499 views] Top|| File under:
Oman sultan to cede some powers after protests
[Asharq al-Aswat] Oman's ruler has decided to cede some legislative powers to a partially elected council, the state news agency reported on Sunday, in an apparent effort to quell protests in the Gulf Arab sultanate.

The ONA agency also said Sultan Qaboos bin Said would double monthly welfare payments and increase pension benefits, becoming the latest Gulf ruler to offer handsome incentives to citizens in the wake of unrest that has rocked much of the Arab world.

The normally tranquil Oman, an oil-producing nation at the mouth of the Gulf, was stunned by protests in at least two cities last month that left one person dead.

The sultan, who has ruled Oman for 40 years, sacked a string of ministers in a recent cabinet reshuffle and on Sunday appeared to make his biggest concession yet by announcing that he would offer lawmaking powers to the Oman Council.

At present, only the sultan and his cabinet can legislate.

The Oman Council, which previously only offered policy advice, consists of the elected Shura Council and the State Council, made up of members appointed by the sultan himself.

"A technical committee of experts shall be constituted to develop the draft amendment of the Basic Law of the State," ONA quoted Sunday's royal decree as saying, adding that the group would have to report back in 30 days.

The sultan's announcement came on the day workers at two Oman firms went on strike to demand a wage hike, as simmering protests in the sultanate spilled over into the private sector.

Staff of Oman International Bank and Oman Invest and Finance Company walked off the job in the morning and stood in silent protest in front of their offices.

"Our demands are very simple, we want higher pay and more overtime," said Mohammed Al Balushi, an employee at OIFC.

OIB is Oman's fifth-largest bank by assets, while the OIFC is an investment and services company.

Bank Muscat, the country's largest financial institution, agreed to increase its salaries on Sunday after workers there had staged a strike a day earlier. Oman Air also made concessions last week to head off strike action.

Looking to ease social tensions, Gulf Arab oil producers on Thursday launched a $20 billion aid package for their less prosperous neighbors Oman and Bahrain -- a job-generating measure that should enable the two countries to upgrade their housing and infrastructure.
Posted by: Fred || 03/14/2011 00:00 || Comments || Link || E-Mail|| [6478 views] Top|| File under:
Police fire on Yemeni protesters, 100 plus injured
[Arab News] Police on rooftops fired live bullets and tear gas at protesters Sunday, injuring more than 100 people who were camping near Sanaa University, the latest in weeks of demonstrations calling for the Yemeni president to step down.

Wielding clubs and knives, police and government supporters also attacked protesters on the ground, said Mohammed Al-Abahi, a doctor in charge of a makeshift hospital near the university.

Among the injured, more than 20 suffered gas inhalation, and one was

at death's door

after being struck with a bullet, the doctor said.

The violence came a day after security forces killed seven demonstrators in protests around the country.

In Washington, State Department

front man

P.J. Crowley expressed deep concern and said the violence must stop.

"We call on the Yemeni government to quickly investigate these incidents," he said, adding, "People everywhere share the same universal rights to demonstrate peacefully and to freely assemble and express themselves."

In the southern Aden province, demonstrators stormed a

cop shoppe

, seizing weapons after the police

decamped

, witnesses said.

In the Taiz province,

festivities

between demonstrators and police left at least four

maimed

, witnesses said.

Yemen has been hit by the wave of protests since mid-February. Even before that, the country's government was weak and struggling to confront one of the world's most active Al-Qaeda branches, a secessionist rebellion in the south and a Shiite uprising in the north.

The protests are part of a wave of unrest sweeping the region. Yemen's demonstrators are calling for President
President-for-Life Ali Abdullah Saleh


... Saleh initially took power as a strongman of North Yemen in 1977, when disco was in flower, after serving as a lieutenant colonel in the army. He had been part of the conspiracy that bumped off his predecessor, Ibrahim al-Hamdi, in the usual tiresome military coup, and he has maintained power by keeping Yemen's many tribes fighting with each other, rather than uniting to string him up. ...


to step down after 32 years in power, a demand he has repeatedly rejected while also trying to assuage opposition groups.

Saleh has said he would not seek another term in office in 2013, and offered to form a unity government with opposition figures. These overtures have failed to satisfy the protesters.

On Sunday, Saleh sacked a close relative from a senior military post. He later announced his support for the protests.

Maj. Gen. Abdel Illah Al-Qadi told

news hound

s he planned to visit protesters in Sanaa later Sunday.

Al-Qadi's son, Mohammed, resigned earlier from the ruling Congress Party.

Resigned parliament member Abdel-Bari Degheish said a protester in Aden died Sunday from wounds he suffered a day earlier, bringing to seven the number killed during Saturday's demonstrations.
Posted by: Fred || 03/14/2011 00:00 || Comments || Link || E-Mail|| [6474 views] Top|| File under:
Oman sultan shifts lawmaking powers
[Arab News] Oman's ruler granted lawmaking powers Sunday to officials outside the royal family in the boldest reforms yet aimed at quelling protests for jobs and a greater public role in politics.

The decree by Sultan Qaboos bin Said reflects the scramble to appease demonstrators and head off possible wider unrest in the strategically important nation, which shares control of the Gulf waterway that carries 40 percent of the world's oil tanker traffic.

Just hours before the announcement, suspected arsonists burned a government office and the home of a clan leader in Ebri, about 350 kilometers northwest of the capital Muscat. No injuries were reported, but military units boosted their presence in the area.

The sultan has made sweeping Cabinet shake-ups and promises for thousands of new civil service posts since demonstrations began late last month. But the latest plan introduces the most fundamental changes about how the country is governed.

Two current advisory councils -- one elected and another appointed by the sultan -- will receive powers to make laws and regulations within 30 days after a special commission decides how to amend the state statutes. But it was not immediately clear if the sultan would retain full veto power.

Oman's protests are limited compared with the unrest in Gulf ally Bahrain, where demonstrators have increasingly called for toppling the monarchy. But Oman and Bahrain have been promised $10 billion each in aid from the Gulf Cooperation Council in attempts to answer demands for more job opportunities and more state aid.

As part of the decree Sunday, Oman's leader also boosted state pensions and payments for families receiving state social security.

An Oman-based political analyst, Saeed Awad bin Bagoer, described the sultan's plan to transfer powers to the council as an "historic political reform."

Oman is not a major oil producer, but its stability is closely followed on international markets. Oman and Iran share control of the Strait of Hormouz at the mouth of the Gulf. Oman also is an important diplomatic bridge between the United States and Iran.

Protests in Oman began in late February among young job seekers inspired by the uprisings across the Arab world.

One person was killed in

festivities

that stunned a nation whose last major unrest was an anti-monarchy rebellion in the 1970s.

Thousands of workers have staged strikes or sit-ins to demand pay hikes and expanded benefits. Protesters also have pressed for more media freedoms and a greater public voice in the country's affairs.
Posted by: Fred || 03/14/2011 00:00 || Comments || Link || E-Mail|| [6472 views] Top|| File under:
Bahrain's protesters block financial center; scores injured at university clashes
[Arab News] Thousands of anti-government demonstrators cut off Bahrain's financial center and drove back police trying to push them from the capital's central square -- shaking the island kingdom Sunday with the most disruptive protests since calls for more freedom erupted a month ago.

Demonstrators also clashed with security forces and government supporters on the campus of the main university. Eight

coppers

were maimed

in

festivities

, said Bahrain's Interior Ministry.

In some neighborhoods, vigilantes set up checkpoints to try to keep outsiders from entering.

Thousands of protesters gathered before dawn to block King Faisal Highway, a four-lane expressway leading to Bahrain's main financial district in downtown Manama, causing huge traffic chaos during morning rush hour and preventing many from reaching their offices on the first day of the work week.

"No one was able to go to work today. Protesters were blocking the highway," complained Sawsan Mohammed, 30, who works in the financial district. "I am upset that Bahrain is no longer a stable place."

Security forces dispersed about 350 protesters "by using tear gas," the government said. But traffic was clogged until late morning and many drivers sent messages of rage and frustration to social media sites. "I blame the protesters for what's happened in Bahrain today," said Dana Nasser, 25, who was caught in the traffic chaos and never made it to her office.

About two miles away, police at the same time moved in on Pearl Square, site of a monthlong occupation by protesters.

At Bahrain University, demonstrators and government supporters held competing protests that descended into violence when plainclothes pro-government backers and security forces forced students who had been blocking the campus main gate to seek refuge in classrooms and lecture halls, said Layla Al-Arab, an employee at the Arts Collage. Two protesters sustained serious head injures and hundreds looked for medical help, mostly with breathing problems from tear gas, hospital officials said.

Bahrain's crown prince renewed his call for national dialogue on Sunday, promising the talks would address key demands such as bolstering the power of Parliament and that any deal could be put to a referendum. In a statement read on Bahrain TV, Sheikh Salman bin Hamad Al-Khalifa said talks would also cover electoral and governmental reforms, as well as looking into claims of graft and sectarianism.

In a statement earlier in the day, the Interior Ministry urged all protesters to return to the Pearl roundabout for their own safety. It said the police had cleared protest tents from Bahrain Financial Harbour after one policeman was stabbed and another was taken to hospital with head wounds.
Posted by: Fred || 03/14/2011 00:00 || Comments || Link || E-Mail|| [6482 views] Top|| File under:
Yemen: U.S. calls for immediate cessation of violence
[Ennahar] The U.S. expressed "deep concern" over violence during demonstrations in Yemen, which have killed and

maimed

in recent days and called for "immediate cessation of violence," Sunday in a statement from the State Department.

"The United States is deeply concerned about reports of dead and

maimed

in the protests that took place in Yemen during the past week," writes the

front man

for the American diplomacy, Philip Crowley, presenting the condolences of the United States to relatives of victims.

"The violence must stop immediately. We call on the Yemeni government to promptly investigate these incidents and take steps to protect the rights of all its citizens, in accordance with the commitments of the President
President-for-Life Ali Abdullah Saleh,


... Saleh initially took power as a strongman of North Yemen in 1977, when disco was in flower, after serving as a lieutenant colonel in the army. He had been part of the conspiracy that bumped off his predecessor, Ibrahim al-Hamdi, in the usual tiresome military coup, and he has maintained power by keeping Yemen's many tribes fighting with each other, rather than uniting to string him up. ...

"
the statement said.
Posted by: Fred || 03/14/2011 00:00 || Comments || Link || E-Mail|| [6470 views] Top|| File under:
Bangladesh
Pirates shoot at fishermen, loot trawlers
[Bangla Daily Star] Pirates looted five fishing trawlers, nets and hilsa worth Tk 60 lakh and fired shots at fishermen injuring six early yesterday on the river Meghna in Hatiya upazila of the district.

They

maimed

fishermen: Amir Hossain, 38, Jagannath Jaladas, 35, Ram Prasad Jaladas, 28, Abu Naser, 28, Krishna Jaladas, 30 and Hari Jaladash, 35.

Of them, Amir received a bullet and was rushed to Hatiya Upazila Health complex. Later, he was transferred to Noakhali General Hospital.

A group of 30 fishermen reached Dardona Ghat of Burirchar around 7:00am, with their trawlers full of fresh catch when a gang of pirates raided their vessels and fired shots at them, Amir said.

The fishermen tried to save themselves by jumping into the river but the pirates started hitting at the ones who were staying afloat.

Subhas Chandra Pal, officer-in-charge of Hatiya Police Station, said they informed the

coasties

for immediate arrest of the pirates.
Posted by: Fred || 03/14/2011 00:00 || Comments || Link || E-Mail|| [6473 views] Top|| File under: Pirates
Caribbean-Latin America
More Mexican Mayhem
26 Die in Northern Mexico

A total of 26 individuals were murdered in ongoing drug and gang related violence including seven unidentified individuals shot to death at a residence in Juarez Saturday night.


An unidentified woman in her 30s was found shot to death in Juarez last Thursday morning. The victim was found near the intersection of Malecon and 5 de Mayo, which is about four city blocks from Juarez city hall.


Two unidentified men were shot to death in Juarez Thursday. The victims were in a tire shop adjacent to a small grocery store near the corner of calles Almada and Soto y Gama in the Francisco I Madero colony when they were shot. Reports say one of the victims may have been armed with an automatic pistol.


One unidentified Mexican federal agent was shot to death and two others were wounded in an apparent ambush in Chihuahua Thursday. The police were aboard a Chevrolet sedan near the intersection of calles Acuario and Cancer in the Luis Olague colony when they were shot. All three were Agencia Federal Investigaciones (AFI) agents.


An unidentified woman in her 30s was found shot to death in northern Juarez Thursday night. The victim was driving her Chevrolet BLazer SUV near the intersection of calle Azcapotzalco and Cananea when she was shot and struck in the head.


An unidentified female municipal police officer was shot then later died in Juarez Thursday night. The officer was leaving for work at the Babicora police station when she was intercepted near the intersection of calle Azcapotzalco and Cananea in the Moderna colony. She died at about 0100 hrs at a local hospital.


Two prison guards were wounded in an apparent escape attempt in eastern Juarez Friday. The officers were part of a convoy transferring prisoners to a state prison when they were attacked and shot by armed suspects near the corner of Bulevar Independencia and Calle Custodio de la Republica. The security detail in the convoy attempted to pursue armed suspects who were aboard a Chevrolet Suburban who did the shooting, but halted the pursuit when the suspect threw away their weapons and escaped.


An unidentified man was found murdered and decomposing near a village near Chihuahua, Chihuahua Friday. The victim was found in the truck of a Dodge Neon sedan with his hands bound o Kilometer 23 of the Chihuahua-Juarez highway near the intersection of calles Del Progreso and De la Fe in the village of Sacramento.


An unidentified man was found beaten and strangled to death in Juarez late Friday night. The victim was found in a vacant lot near the intersection of Ramon Aranda and Victoria in the Barrio Alto.


An unidentified man was shot to death late Friday night in Juarez. The victim was driving his Honda Accord with his family near the intersection of Gomez Morin and Campestre when he was shot. Other people in the car were not harmed in the attack.


Two unidentified men were shot to death in Juarez in two separate incidents Saturday morning, according to the Mexican news daily La Polaka.


A man was shot to death in the La Cuesta colony.


A man was shot to death in the Mariano Escobedo colony.



An off duty municipal police officer was shot to death in a remote area overlooking Chihuahua, Chihuahua Saturday morning. Police had been alerted by an unidentified female acquaintance who telephoned for help. Armed suspects shot Teofilo Rivera Valenzuela, an agent of the Chihuahua Direccion de Seguridad Publica Municipal (DSPM), and then stole his car and his personal weapon.


An unidentified man was found tortured and wrapped in a blanket in Juarez Saturday. The victim was found near the corner of calles Republica de Chile and Chapala in the Hidalgo colony with a message to Juarez's new police chief, Julian Leyzaola. The message read in part: "Welcome to Juarez, Julian Leysola. This is your first gift and this will continue going..." The message was signed by the Sinaloa cartel.


Two unidentified men were shot to death in Juarez Saturday afternoon. One of the victims was the owner of the Zulma convenience store near the intersection of calles Alberto Carrera Torres and Calixto Contreras in the Revolucion Mexicana colony, while a second man, an unidentified customer in the store, died from stray gunfire.


An unidentified man was found shot to death in Juarez Saturday night. The victim was found in the Camino Viejo colony with a narco message which read: "Fucking Diego. preferably to go with the government for no pay, filthy cock." The "Diego" reference was to the street name of Sinaloa's Juarez commander, Diego, who routinely signs "narcopintas" or blankets with written messages on them. These and graffiti on walls are a common means of mass communications with people from drug gangs throughout Mexico.

Not all narco messages come from drug cartels. Local municipal police have in the past been caught with similarly signed messages.


An unidentified armed robbery suspect was shot to death in front of passengers of a tour bus in Juarez Saturday. The suspect was making an attempt to rob the passengers the bus when he was intercepted and shot by other armed suspects. The driver was wounded by stray gunfire, but was treated at the scene.


A man was shot to death by municipal police officers in Tijuana, Baja California Friday morning. Luis Ramirez Leonardo Rocha, 32, was shot as he ran down the streets on the libramiento Salvador Rosas Magallon. A shotgun and a .40 caliber automatic pistol were found on him following the shooting. Leonardo Rocha only minutes before the shooting, had fired his weapon on a nearby food kiosk wounding an unidentified civilian.


Seven unidentified individuals were shot to death in an early morning shooting in Chihuahua, Chihuahua Sunday. The victims were holding a meeting at a residence near the intersection of calles 1 de Mayo and Venceremos in the Tierra y Libertad colony when armed suspects from a four or five vehicle convoy entered the home and started shooting.
Posted by: badanov || 03/14/2011 00:00 || Comments || Link || E-Mail|| [6489 views] Top|| File under:
India-Pakistan
Pakistan drone attacks 'kill three militants'
At least three suspected militants have been killed in a drone strike in the troubled Pakistani tribal region of North Waziristan, officials say.

The attack took place about 10km (six miles) east of the tribal region's main town of Miranshah, reports say.

The missile targeted a moving vehicle and killed the three men, intelligence officials said.

The area is a haven for al-Qaeda and the Taliban. More than 100 raids were reported in the area last year


Posted by: tipper || 03/14/2011 04:29 || Comments || Link || E-Mail|| [6487 views] Top|| File under:
Karachi violence kills 18
[Geo News] In spite of the presence of president and prime minister in

Bloody Karachi

, the ongoing incidents of

assassination

s in the metropolitan city have so far left 18 people dead including political workers and a child while 18 others sustained injuries, Geo News reported Sunday.

Miscreants set ablaze an office of a local organization and three vehicles.

Unidentified attackers fired and killed a party worker, identified as Khurram, at his Pan shop in the busy area of Kharadar. This triggered a bout of heavy firing that spread a wave of tension in the entire area where enraged people set on fire a bus, truck and a rikshaw beside an office of a local organization.

Two men named Musavir Bangash and Sikandar Chandio were

bumped off

by unknown

gunnies

at Jauhar Chowrangi in Gulistan-e-Jauhar area. Musavir was a resident of Pehalwan Goth whose brother had been

incarcerated

a few weeks ago.

In another incident of firing in the same area, a political worker Asad Khan was killed and three others were

maimed

.

In Garden area two bullet-riddled bodies of Adnan and Sami were found dumped while a worker of a religious party identified as Khadim Hussain was

rubbed out

in Orangi Town.

Dead bodies of two youths with bullet wounds were recovered from Memon Goth, Malir and Super Highway.

Armed attackers

bumped off

a 19-year old boy identified as Shams in SITE area.

A firing incident also occurred in Azizabad area where men with guns riding a motor cycle fired and killed Noman, 23.

Three men

were maimed

in similar incidents of firing in Baldia Town, Ghani Chowrangi and Kharadar.

Tension spread in all these areas where patrolling by police and Rangers personnel was undertaken to maintain order.

Latest reports have confirmed that a child who received injuries as a result of firing in Gulistan-e-Jauhar area later succumbed to his wounds and died.

Injured and dead bodies have been shifted to hospital

for an appointment with Dr. Quincy

and medical treatment, hospital sources said.
Posted by: Fred || 03/14/2011 00:00 || Comments || Link || E-Mail|| [6478 views] Top|| File under: Sipah-e-Sahaba Pakistan
Ten killed in Hangu firing
[Geo News] Unknown

gunnies

opened fire on a passenger van in Hangu, killing at least 10 people wounding seven others, Geo News reported on Sunday.

The incident took place in Hangu district, 150 kilometres (93 miles) southwest of

Beautiful Downtown Peshawar

.

Armed men intercepted a passenger van at Mamoo Khwar village district and opened fire, killing eight passengers on the spot and wounding seven others. The bodies and injured were shifted to hospital. Two more injured succumbed to injuries in the hospital.

The

orc

s, who numbered six,

decamped

the scene but security forces later launched an operation in the area and killed three rebels.
Posted by: Fred || 03/14/2011 00:00 || Comments || Link || E-Mail|| [6475 views] Top|| File under: TTP
US missile strikes kill seven in Pakistan
[Arab News] Pak intelligence officials say two suspected

US missiles have zapped

seven

bully boyz

in the country's tribal region.

The two officials say the Sunday evening strikes also

maimed

five

bully boyz

in Spalgah village near Miran Shah in North

Wazoo

.

The officials say two missiles first hit a vehicle and four more struck a compound, a Pak Taliban hide-out. The tribal region is home to several

bad turban

groups focused on attacking US and its allied NATO forces across the border in Afghanistan.

The Pak Taliban have also taken refuge there after an army offensive in their neighboring headquarters of South Waziristan.

Gunmen ambushed a van and killed nine civilians Sunday in a stretch of northwestern Pakistain covered by a new peace deal among rival tribes. Security forces responding to the attack killed three alleged

gunnies

, police said.

The clash does not bode well for the future of the peace deal in the Kurram tribal region, which stopped a four-year conflict that had cost hundreds of lives. There have been reports that Talibs planned to take advantage of the deal to gain more territory along the Afghan border.

Police official Mir Chaman Khan said the attack occurred in Hangu district along the main road from Kurram to the city of

Beautiful Downtown Peshawar

.

The road had recently reopened after the Toori and Bangash tribes inked the deal with the Mangal and other tribes. The van was coming from Parachinar, a town in Kurram. Khan declined to speculate on who was behind the attack.
Posted by: Fred || 03/14/2011 00:00 || Comments || Link || E-Mail|| [6474 views] Top|| File under: al-Qaeda in Pakistan
Forces kill four terrorists in Swat encounter
[Pak Daily Times] Four

bad boyz were potted

during a bloody encounter with security forces in the border area of Dir and Swat districts, official sources informed on Sunday. The clash occurred when terrorists, who were entering from Dir district to Swat, refused to stop for search and started firing at security forces at the border area. As result of the shootout, four

bad boyz were potted

. The security forces claimed recovering automatic weapons and rounds from the possession of terrorists. After the clash, the security forces launched a search operation in the area.
Posted by: Fred || 03/14/2011 00:00 || Comments || Link || E-Mail|| [6477 views] Top|| File under: TTP
US drone misses target in South Waziristan
[Geo News] A US drone strike in South
Wazoo near the Afghan border on Sunday missed its target local security officials said.

The missile strike took place in Azam Warsak town, 20 kilometres (12 miles) west of Wana, the main town of the South Waziristan tribal district.

"US drones first fired two missiles targeting a vehicle but they failed to hit, allowing people, who were said to be over four in number, to run away," a

security bigshot

said.

He said that two more missiles fired from a drone hit the vehicle but failed to destroy it.

Another security official in the area confirmed the strike, adding that at least four of the unmanned aircraft had been flying in the area on Sunday morning.
Posted by: Fred || 03/14/2011 00:00 || Comments || Link || E-Mail|| [6475 views] Top|| File under: al-Qaeda in Pakistan
Iraq
Ten wounded in Tikrit prison riot
TIKRIT, Iraq - At least five guards and five inmates were hurt when a riot erupted on Sunday in a prison in former Iraqi leader Saddam Hussein's home city of Tikrit, police and a provincial council member said.

"We received ten wounded people, five policeman and five prisoners. Some of them were seriously wounded," a police source at Tikrit hospital told Reuters. Another police source said some people had also been killed, although this could not be immediately confirmed.

A senior police officer said the riot erupted after noon at the central prison for Salahuddin province, of which Tikrit is the capital. Prisoners set fire in cells that hold 650 inmates.

"It is disobedience. Those prisoners, most of them from al-Qaeda and another armed insurgent groups, were planning to escape from the prison."

A Reuters correspondent at the scene, 150 km (95 miles) north of Baghdad, said a heavy deployment of Iraqi security forces had surrounded the prison.


Not Saoodi style, we trust...

Salahuddin provincial council member Niazi Ma'mar Uglo said police had imposed control: "We are trying to solve this issue and end this riot peacefully to avoid more bloodshed."


Then again, if the rioters are al-Qaeda hard boyz, feel free to hose 'em down.
Posted by: Steve White || 03/14/2011 00:00 || Comments || Link || E-Mail|| [6468 views] Top|| File under:
8 wanted persons nabbed in Basra
BASRA / Aswat al-Iraq: Security forces captured eight wanted persons and seized two Katyusha launchpads and mortar shells in search raids in northern Basra city on Sunday, a police source said.

"Policemen conducted search raids in the areas of Abu Skheir and al-Haritha, northern Basra, arresting eight men wanted on different charges," the source told Aswat al-Iraq news agency.

"The raiding force also seized two pads used for launching Katyusha rockets in Abu Skheir, (15 km) northern Basra, and mortar shells in al-Haritha, (20 km) northern Basra," he added.
Posted by: Steve White || 03/14/2011 00:00 || Comments || Link || E-Mail|| [6482 views] Top|| File under:
Gunmen shoot down army officer in Mosul
NINEWA / Aswat al-Iraq: Gunmen shot dead an Iraqi army officer after they raided the house of his sister in western Mosul city on Sunday, a security source in Ninewa said.

"Lt. Colonel Khalaf al-Djemeili was killed when gunmen who stormed the house of his sister in al-Amil district, western Mosul, opened fire on him and escaped to an unknown place," the source told Aswat al-Iraq news agency.

"The officer, a local resident of Mosul, works for the Diala Operations Command.
He was on a leave of absence from duty and visiting the house of his sister," he added, not giving further details.
Posted by: Steve White || 03/14/2011 00:00 || Comments || Link || E-Mail|| [6472 views] Top|| File under:
Israel-Palestine-Jordan
IDF hunts door-to-door for Fogel family's killers
[Jerusalem Post Front Page] The search for the perpetrators of Friday night's Itamar massacre continued on Sunday as the army stepped up its presence in nearby Awarta, going door-to-door in search of suspects.

OC Central Command Maj.- Gen. Avi Mizrachi visited the village on Sunday morning to oversee the IDF's work. The military refused to officially comment on the ongoing operations but many soldiers were seen inside the village throughout the day.

Soldiers and border

coppers

rounded up several dozen Paleostinians from villages near Itamar in an effort to identify and apprehend the people who murdered Udi and Ruth Fogel and three of their children. Military sources said they were confident the army would capture the killers in the coming days.

"The iron fist of the IDF and the Shin Bet will quickly land on the murderers," Defense Minister Ehud Barak said.

"They will be caught and brought to justice and made to pay for their actions."

The attack was a "painful reminder of the unbearable bloody price that we must pay in the struggle for

sovereignty

," Barak said.

The IDF was also investigating the failure of the military and settlement security to realize that an infiltration had occurred, even after receiving an alert from the electronic fence that surrounds Itamar, which is near Nablus.

According to the army, at around 9:30 p.m. an alert went off about a possible infiltration after the fence wastouched. One of the security guards rushed to the location but did not see any signs of an infiltration. He appears to have assumed that it was a false alarm or that the alert was set off by an animal that touched the fence.

As a result, the IDF only learned about the attack close to midnight, after the

Death Eaters

had already

decamped

from Itamar.

On Sunday, army trackers surveyed the area in an attempt to determine how the

Death Eaters

had entered the community. It seemed likely that they climbed over the fence, which made it difficult for the settlement security team to identify that there had been an infiltration, since the fence remained intact.

The IDF beefed-up its forces in the West Bank on Sunday in an effort to prevent

festivities

between settlers and Paleostinians.

On Sunday morning, Paleostinians claimed that hundreds of armed settlers were demonstrating in the Nablus area, blocking access to roads and throwing rocks at Arab vehicles.

The police was investigating allegations that settlers set a number of cars on fire in the village of Hawara, also near Itamar.
Posted by: Fred || 03/14/2011 00:00 || Comments || Link || E-Mail|| [6493 views] Top|| File under: Hamas
Settlers throw Molotov cocktails at cars in Nablus
[Ma'an] Israeli settlers threw Molotov cocktails at Paleostinian civilian vehicles traveling in the northern West Bank Sunday evening, and set fire to cars at a nearby garage, witnesses said.

The incidents took place at the Yitzhar junction near the illegal Israeli settlement of the same name, along the Huwwara road leading in and out of Nablus.

Settlers also threw stones, breaking the glass of at least one car window, witnesses reported.

"On their way back from the funeral procession of the settlers who were killed Friday, they threw stones and Molotov cocktails," one witness said, adding that Molotov cocktails thrown at a scrap yard outside a garage caused a fire to start, consuming at least five scrap vehicles.

On Saturday morning, hours after five members of a settler family were found killed in the Itamar settlement near Nablus, residents of nearby Huwwara said they were harassed by settlers, who tried to enter Paleostinian homes in the eastern side of the town.

Town officials called on residents to gather in the area to protect the homes in a call over the loudspeakers of the local mosque to defend the area.

Other parts of the West Bank saw settler vandalism, with mobs of settlers said to have been roving in the north and southern West Bank. Ammar Abu Akar said he was driving home to Bethlehem with his family when settlers surrounded the car.

"Some 200

bad turban

settlers armed with guns, clubs, and knives obstructed our car on the road from Hebron to Bethlehem. We tried to run away, but they hurled stones at the car smashing its windshields," he said.
Posted by: Fred || 03/14/2011 00:00 || Comments || Link || E-Mail|| [6473 views] Top|| File under:
Palestinian detained with Molotov cocktails
[Ma'an] Israeli forces

jugged

a Paleostinian whose car was full of Molotov cocktails on Sunday in Beit Ummar in the southern West Bank, an Israeli army spokeswoman said.

Ten kilometers north of the town, Paleostinian security warned drivers en route south to exercise caution when driving through the tense area.

The night before, mobs of settlers attacked Paleostinian cars and homes on the main road in Beit Ummar and the nearby Al-Arrub refugee camp, destroying a plant nursery, home windows and car tires.

Local

front man

Muhammad Ayyad Awad said settlers opened fire and threw stones at homes before they were dispersed by Israeli military tear gas. He noted that the gas canisters were fired close to civilian homes, causing two elderly residents to suffer severe breathing problems, requiring hospitalization.

On Sunday afternoon, Awad said an Israeli military patrol closed off a quarter of the town, dispatching what residents described as a bomb squad to inspect a parked car.

Awad told Ma'an that nothing was found in the vehicle, but an Israeli military spokeswoman said the car contained a number of "fire bombs," which she later said were Molotov cocktails. The driver of the car was

jugged

, she said, and passengers questioned on the scene.

The local

front man

identified the man

jugged

as 30-year-old Sharif Ali Mohammad Ikhliel, adding that he was taken to an unknown location.

Awad said three families totaling some 30 men,

women and kiddies

were barricaded into their homes for three hours during the incident as heads of households were questioned. The military spokeswoman said the families were kept indoors for their own safety as the car was inspected.

Hours after the incident drivers heading south from the central West Bank were warned by Paleostinian security forces to exercise caution en route to Hebron, saying there was trouble on the road.

Ma'an's correspondent confirmed that by six o'clock, all was quiet on the road, but noted a heavy military presence and increased patrols around the Etzion settlement near Beit Ummar.

Owner of the vandalized plant nursery near Beit Ummar, Shahda Al-Alami, said he feared further settler attacks, and wondered, "What do I have to do with the death of the settlers in the north? My home is 80 kilometers away from there."

Israeli forces stepped up their presence in the West Bank amid fears of settler retaliation for the murder of five Israelis from the same family in the northern West Bank settlement of Itamar overnight Friday. Israeli officials have placed the blame on Paleostinians, but the perpetrator of the crime remains unknown.

Settler attacks were reported across the West Bank Saturday night and Sunday. Israel Radio reported that settler groups were calling for the total closure of the West Bank by the Israeli military.

Near the site of the killings Israeli forces have imposed a curfew on the village of Awarta, adjacent to the Itamar settlement, reportedly conducting home-to-home raids.

A British-era rifle and some ammunition were found in the home of 74-year-old Izzat Qawariq, a village resident, and confiscated, Israel Radio reported.

The station said Israel's central West Bank commander toured the area while it was under curfew.
Posted by: Fred || 03/14/2011 00:00 || Comments || Link || E-Mail|| [6476 views] Top|| File under:
Southeast Asia
Thai soldier injured in bombing during police chief's visit
A soldier was injured Sunday after a bomb, thought to be planted by terrorists insurgents, exploded in Narathiwat province while national police chief Pol Gen Wichean Potephosree was inspecting a police property which was damaged by a car bomb last week.

The incident occurred when eight soldiers on four motorcycles were patrolling a village and were hit by a bomb hidden inside an iron box. Investigators found that the bomb was detonated by a remote-controlled cell phone. The bomb injured one soldier.

The incident took place while Thailand's police chief Pol Gen Wichean was inspecting a building which was damaged after it was hit by the car bomb last Monday. One policeman and a local resident were injured and 14 cars were damaged following the incident in which the building's second story was severely damaged by fire.

The police chief's visit was aimed at boosting the morale of policemen and villagers living in the area.

An arrest warrant has been issued for one terrorist insurgent suspected to have been involved in the bombing of the police property, while another warrant will be issued soon for another accomplice. The two suspects are now believed hiding in the mountains between Si Sakhon and Ruso districts.
Posted by: ryuge || 03/14/2011 00:00 || Comments || Link || E-Mail|| [6474 views] Top|| File under:
Syria-Lebanon-Iran
Iran 'using child soldiers' to suppress Tehran protests
Iran's Islamic regime is using "child soldiers" to suppress anti-government demonstrations, a tactic that could breach international law forbidding the use of underage combatants, human rights activists have told the Observer.


So what's one more breach of international law for the Mad Mullahs™?


The International Campaign for Human Rights in Iran says troops aged between 14 and 16 have been armed with batons, clubs and air guns and ordered to attack demonstrators who have tried to gather in Tehran. The youths -- apparently recruited from rural areas -- are being deployed in regular riot police roles and comprise up to one-third of the total force, according to witnesses.

One middle-aged woman, who said she was attacked by the youths, reported that some were as young as 12 and were possibly prepubescent. They had rural accents, which indicated they had been brought in from villages far from Tehran, she said.

Some told her they had been attracted by the promise of chelo kebab dinners, one of Iran's national dishes.

"It's really a violation of international law. It's no different than child soldiers, which is the custom in many zones of conflict," said Hadi Ghaemi, the campaign's executive director. "They are being recruited into being part of the conflict and armed for it."
Great. Thanks Hadi. What are you going to do about it?
The UN convention on the rights of the child requires states to take "all feasible measures to ensure that persons who have not attained the age of 15 years do not take a direct part in hostilities".

The allegation comes amid efforts by Iran's opposition Green movement to revive the mass protests that challenged President Mahmoud Ahmadinejad's re-election in 2009, which opponents say was rigged. Drawing encouragement from the uprisings in Egypt and Tunisia, organisers have vowed to stage demonstrations every Tuesday.

Protesters who gathered on 1 March and a week later were met by a blanket security presence, which activists say refined the tactics used to crush the post-election revolt, when smaller detachments of youths were used informally by the hardline Basij militia.

Last Tuesday youthful riot squads formed along Valiasr Street, Tehran's central thoroughfare, and forced pedestrians to run an intimidating gauntlet. Protesters chanting anti-government slogans were attacked. Multiple arrests were reported.

"They are very keen to display violence. Teenage boys are notorious for that," said Ghaemi. "They are being used to ensure there is a good ratio of government forces to protesters and because the average policeman in Tehran could have some kind of family connection to the people they have to beat up. It's a classic tactic to bring people from outside, because they have no sense of sympathy for city dwellers."


Couldn't we just seed Iran with Xboxes and Call of Duty?


The renewed clampdown coincides with concern over the whereabouts of the Green movement's nominal leaders, Mir Hossein Mousavi and Mehdi Karroubi. Both were apparently placed under house arrest last month and then reported to have been taken into detention, despite official denials.
Posted by: || 03/14/2011 09:36 || Comments || Link || E-Mail|| [6536 views] Top|| File under:
Hundreds of Thousands Commemorate Cedar Revolution in Show of Force Against Hizbullah's Arms
Hundreds of thousands of March 14


Those are the good guys, insofar as Leb has good guys...


supporters gathered at Beirut's Martyrs Square on Sunday at a rally aimed at sending a message to the Hizbullah-led alliance about the people's rejection of the party's weapons.
Convoys could be seen across the country heading to the capital, blaring songs and displaying pictures in support of slain ex-Premier Rafik Hariri.

The massive crowd thronged the Martyrs Square in central Beirut, focal point of the protests six years ago, waving the national flag and the banners of the March 14 parties.

The rally was held amid a heavy deployment of soldiers and security forces in Beirut neighborhoods and at its entrances to guarantee that the event would be free from violence.

An Nahar daily reported that scores of people camped at the square after midnight to guarantee a close place near the podium from where March 14 leaders, headed by Caretaker Premier Saad Hariri
Second son of Rafik Hariri, the Leb PM who was assassinated in 2005. He has was prime minister in his own right from 2009 through early 2011. He was born in Riyadh to an Iraqi mother and graduated from Georgetown University. He managed his father's business interests in Riyadh until his father's

liquidation

. When his father died he inherited a fortune of some $4.1 billion, which won't do him much good if Hizbullah has him bumped off, too.
, addressed the crowds.

Hariri visited the square on Saturday night to inspect preparations for the rally.

"The people want the fall of arms," the demonstrators chanted amid tight security.

"We are here to say yes to life and no to their arms," said Adnan Antar, 65, who travelled from the northern port city of Tripoli to attend the rally with his family along roads clogged with convoys blaring songs and displaying pictures of Rafik Hariri.

"There can be no rule of the state in

Leb

as long as there is the rule of arms," he added.

Hariri's

liquidation

in a February 14, 2005 Beirut bombing saw the rise of the March 14 alliance, named after a day of massive anti-Syrian protests dubbed the "Cedar Revolution."

Combined with international pressure, the protests in the weeks after the killing led to the pullout of Syrian troops from

Leb

in April 2005, ending 29 years of military and political domination by Damascus.

The rally this year comes as Hizbullah's military might is once again the focus of a deadlock between rival Lebanese camps.

Several demonstrators carried banners reading "NO to the dictatorship of arms" and "God has no arms," in reference to Hizbullah, Arabic for "Party of God."

"We will not stand by as witnesses who fear their reaction which could turn violent," said Salim Eid, 46, a supporter of the Lebanese Forces


A Christian political party founded by Bashir Gemayel, who was then bumped off when he was elected president of Leb...


"Let's hope they don't have a violent reaction to this rally here today."

The anniversary comes amid a drawn-out political crisis which saw Hizbullah and its allies topple Saad Hariri's unity government in January, capping a long-running feud over a U.N.-backed Special Tribunal for

Leb

.

The tribunal -- tasked with investigating the Rafik Hariri murder -- is reportedly readying to implicate members of Hizbullah in the killing.


Najib Miqati, appointed with Hizbullah's backing, has been tapped to succeed Saad Hariri and has since January 25 sought to form a government.

The Hariri-led opposition has announced it will boycott Miqati's government, which it accuses of being "Hizbullah's cabinet".



Leb

's new opposition has accused Hizbullah, the only party not to have turned in its arms after the 1975-1990 civil war, of having used its arsenal to intimidate MPs into voting against Hariri's re-appointment after his unity cabinet collapsed.

The March 14 camp also accuses Hizbullah of using its arms during the events of May 2008, when a protracted political crisis culminated in a week of street

festivities

that killed 100 people.
Posted by: Fred || 03/14/2011 00:00 || Comments || Link || E-Mail|| [6472 views] Top|| File under: Hezbollah
Who's in the News
57
[untagged]
3
Hamas
3
Govt of Pakistan
2
Hezbollah
2
al-Qaeda in Pakistan
2
TTP
1
Sipah-e-Sahaba Pakistan
1
Taliban
1
al-Shabaab
1
Govt of Sudan
1
Pirates
Bookmark
E-Mail Me
The Classics
The O Club
Rantburg Store
The Bloids
The Never-ending Story
Thugburg
Gulf War I
The Way We Were
Bio
Merry-Go-Blog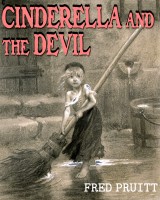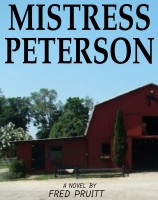 On Sale now!


A multi-volume chronology and reference guide set detailing three years of the Mexican Drug War between 2010 and 2012.

Rantburg.com and borderlandbeat.com correspondent and author Chris Covert presents his first non-fiction work detailing the drug and gang related violence in Mexico.

Chris gives us Mexican press dispatches of drug and gang war violence over three years, presented in a multi volume set intended to chronicle the death, violence and mayhem which has dominated Mexico for six years.
Click here for more information


Meet the Mods
In no particular order...


Steve White
Seafarious
Pappy
lotp
Scooter McGruder
john frum
tu3031
badanov
sherry
ryuge
GolfBravoUSMC
Bright Pebbles
trailing wife
Gloria
Fred
Besoeker
Glenmore
Frank G
3dc
Skidmark
Alaska Paul



Better than the average link...



Rantburg was assembled from recycled algorithms in the United States of America. No trees were destroyed in the production of this weblog. We did hurt some, though. Sorry.
3.237.0.109

Help keep the Burg running! Paypal: