Afghanistan
Nato Air strike Kills Two Children in E Afghanistan
[Tolo News] At least two children were killed on Monday night in a Nato air strike in eastern Kunar province,


... which is right down the road from Binny's house in Chitral...


local officials said.

The incident happened last night in the province when they were watering fields in Sokay district of Kunar province, Emran Waak, a

front man

for education department of Kunar told TOLOnews.


What was planted in the fields -- wheat, almond trees, opium poppies, perhaps?

Meanwhile,


...back at the precinct house...


Nato said it has targeted

gun-hung tough guys

while they were digging a place in the province.


Possibly in the watering fields. These activities are not mutually exclusive.

Afghan police officials have not yet commented about the incident.

The attacks come a week after tensions between President Karzai and his western backers were inflamed by the killing of nine children on 1 March 2011 in the Kunar province.



Afghanistan's Caped President
Hamid Maybe I'll join the Taliban Karzai
... A former Baltimore restaurateur, now 12th and current President of Afghanistan, displacing the legitimate president Rabbani in December 2004. He was installed as the dominant political figure after the removal of the Taliban regime in late 2001 in a vain attempt to put a Pashtun face on the successor state to the Taliban. After the 2004 presidential election, he was declared president regardless of what the actual vote count was. He won a second, even more dubious, five-year-term after the 2009 presidential election. His grip on reality has been slipping steadily since around 2007, probably from heavy drug use...
during his Saturday's visit to Kunar Province, said that foreign forces should stop their operations in Afghanistan.
Posted by: Fred || 03/16/2011 00:00 || Comments || Link || E-Mail|| [6462 views] Top|| File under: Taliban
Explosion Hits School in Jalalabad
[Tolo News] A blast has hit a school in Jalalabad city of eastern Nangarhar province on Tuesday killing Manager of the school, local officials says.

The

kaboom

has occurred in the principal's office in Najmul Jihad school in the city around 09:00 am today, Ahmad Zia Abdulzai, a

front man

for governor of Nangarhar told TOLOnews.

Mr Abduzai said the blast killed the manager of the high school and

maimed

a student.

Violence has recently increased in Nangarhar province where

gunnies

have stepped up their attacks targeting public buildings and civilian locations.

No group including the Taliban has

grabbed credit

for the attack.

Foreign forces are making efforts to pave the ground for a gradual security transition to Afghan forces expected to begin in July this year.
Posted by: Fred || 03/16/2011 00:00 || Comments || Link || E-Mail|| [6467 views] Top|| File under: Taliban
Africa Horn
Clashes kill over 60 in southern Somalia
[Iran Press TV] Clashes between government soldiers backed by African Union forces and
al-Shabaab
... Harakat ash-Shabaab al-Mujahidin aka the Mujahideen Youth Movement. It was originally the youth movement of the Islamic Courts, now pretty much all of what's left of it. They are aligned with al-Qaeda but operate more like the Afghan or Pakistani Taliban. The organization's current leader is Ibrahim Haji Jama Mee'aad, also known as Ibrahim al-Afghani. Fazul Abdullah Mohammed, a Kenyan al-Qaeda member, is considered the group's military leader...
fighters have left over 60 people dead in southern Somalia.

At least 62 Somali soldiers died on Monday evening after bitter skirmishes broke out between

al-Shaboobs

and the transitional government troops in the town of Belet-hawo in the Gedo region. Some 33 others were also injured during the fighting, a Press TV correspondent in Mogadishu reported on Tuesday.

In addition, scores of

al-Shaboobs

were killed and injured during the bloody fighting, the report added.

Al-Shabaab fighters now control the border town in southern Somalia. Their recapture of Belet-hawo came days after Somali government forces had taken control of the town.

Boilerplate follows...
Somalia has not had a functioning government since 1991 when warlords overthrew former dictator Mohamed Siad Barre.

The Somali government has struggled for years to restore security but efforts have not yet yielded results in the nation.

Nearly a million people have died following years of fighting between rival warlords and also due to the country's inability to deal with famine and disease.

There are more than 1.4 million internally displaced persons (IDPs) in Somalia. More than 300,000 IDPs have been sheltered in Mogadishu alone.

Most of the displaced live in squalid conditions at makeshift sites in southern and central Somalia, according to the

United Nations, aka the Oyster Bay Chowder and Marching Society

High Commissioner for Refugees.
Posted by: Fred || 03/16/2011 00:00 || Comments || Link || E-Mail|| [6463 views] Top|| File under: al-Shabaab
Africa North
Surrender of five Salafists leaders
[Ennahar] Five heads of the Salafist Group for Preaching and Combat


... now known as al-Qaeda in the Islamic Maghreb...


(GSPC) surrendered to security services in the province of Jijel, 360 km east of Algiers; two of them surrendered in the night from Monday to Tuesday and the other three, aged between 45 and 50, the night before, after years of activities within the armed terrorist groups.

These are two chief
terrorists, one from the province of Constantine and the other from Mila, who joined the terrorist organization in 1994. The three other terrorist leaders who activated in the eastern regions of the country, among them the former emir of the sixth zone, terrorist Lemloum Amar, aka Zakaria, born April 18, 1970 in Beni Mehboub, District of El Milia (Jijel), who joined the armed terrorist groups in 1994, a specialist in bombs.

According to sources who have reported information, the two

bully boyz

who surrendered in the night from Sunday to Monday, were in possession of weapons and a large quantity of ammunition and explosives, grenades, explosives, GPS devices and mobile phones, they handed over to the authorities.

The surrender took place, according to information received, following the lifting of emergency rule and the new measures taken at the last Council of Ministers, in favor of armed elements who are willing to surrender as part of peace and national reconciliation.

Observers said the surrender of the former GSPC is regarded as a fatal blow given to the terrorist organization which continues to lose its gray matter for two years after it had lost all legal and religious legitimacy.
Posted by: Fred || 03/16/2011 00:00 || Comments || Link || E-Mail|| [6462 views] Top|| File under: al-Qaeda in North Africa
No consensus after UN talks on Libya no-fly zone
[Arab News] UNITED NATIONS: A divided UN Security Council on Monday discussed the idea of authorizing a no-fly zone over Libya, but no consensus emerged among its 15 members and Russia said it had questions about the proposal.



La Belle France

, which along with Britain has led calls for an enforced ban on military flights across the North African oil-producing state, said it hoped

the vaporous Arab League

decision to ask the council to impose a no-fly zone would persuade reluctant members to support it.

"Now that there is this Arab League statement, we do hope that it's a game changer for the other members of the council," French UN Ambassador Gerard Araud said before the closed-door council meeting.

After the inconclusive meeting finished, Araud said he was still hopeful of getting a no-fly zone resolution approved. "It's possible," he said. "There was no total refusal. There were concerns, questions, but I think we are moving forward."

He said the council should act with greater urgency given the situation on the ground in Libya, where forces loyal to
leader Muammar Qadaffy


... a proud Arab institution for 42 years ...


have launched a fierce counter-offensive against rebels trying to oust him and end his 41-year rule.

"We would prefer to act as quickly as possible, and we want that our partners on the council have the same sense of urgency that we have," he said. "That's the small regret that I have."

Council diplomats said the French goal of getting the council to vote on the no-fly zone by mid-week was ambitious.

Russian Ambassador Vitaly Churkin told

news hound

s the council was not yet in a position to vote on a no-fly zone and a number of council members needed more information.

"Fundamental questions need to be answered, not just what we need to do, but how it's going to be done," he said. "If there is a no-fly zone, who is going to implement (it)? ... Without those details or answers to those questions, it's very hard to make a responsible decision."

US ready to discuss no-fly zone
Churkin added that Moscow remained "open-minded" and had not rejected the idea of a no-fly zone.

German Ambassador Peter Wittig said Berlin supports toughening the sanctions approved on Feb. 26 by the Security Council against Qadaffy, his family and inner circle, along with an arms embargo for the country. But Wittig said Germany needed more specifics about what a no-fly zone would entail.

"Questions were raised," he said. "We raised some questions and some of the questions are still unanswered."

US Ambassador Susan Rice told council members Washington was open to discussion of a no-fly zone, as part of a broader plan, but added that it was unlikely to stop the killing by itself, a council diplomat told

Rooters

.

"She also said that the United States would only participate in a no-fly zone if the Arab countries in the region support it in a meaningful way," the diplomat said.

Diplomats said the Germans were open to the idea of arming the rebels, though British Prime Minister
David Cameron
... British PM Cameron describes himself as a modern compassionate conservative and has spoken of a need for a new style of politics that doesn't involve calling people names. He has stated that he is certainly a big Thatcher fan, but I don't know whether that makes me a Thatcherite, which means he's probably not. He has also claimed to be a liberal Conservative, and a very tall short person. Since he is not deeply ideological he lacks core principles and is easily led. He has urged politicians to concentrate on improving people's happiness and general well-being, instead of focusing solely on financial wealth, which is easy for a stockbroker's kid to say. Ask him to lend you ten quid and see how that works out. He has been described as certainly not a Pitt, Elder or Younger, but he does wear a nice suit so maybe he's Beau Brummel ...
told Britain's parliament that would be problematic, partly due to a UN arms embargo, which restricts all arms sales to Libya.

He added there were "practical problems and questions about how quickly it would actually lead to any material effect."

Lebanese Ambassador Nawaf Salam, the sole Arab representative on the council, told

news hound

s his delegation would be helping to prepare a draft resolution. He said

Leb

wanted the council "to act as swiftly as possible."

"We think it is not only a legitimate request, it is a necessary request. Measures ought to be taken to stop the violence, to put an end to the ... situation in Libya, to protect the civilians there," he said.

In addition to the United States, Germany and Russia, other members with questions about the no-fly zone issue include South Africa, Portugal and Brazil, diplomats told

Rooters

.

In order to pass, council resolutions need nine votes in favor and no vetoes from the five permanent members. NATO, the most likely candidate for enforcing a no-fly zone, has made clear that Security Council authorization would be required if it was to get involved in such an operation.
Posted by: Fred || 03/16/2011 00:00 || Comments || Link || E-Mail|| [6477 views] Top|| File under:
Pro-Kadhafi forces clear rebel positions
[Maghrebia] Forces loyal to Libyan leader
Moamer Qadaffy


... Custodian of Wheelus AFB for 42 long years ...


held control of the capital while continuing their attacks on rebel positions.

In a guided tour of recaptured towns and cities, Magharebia was shown the destruction left behind by the advancing pro-Qadaffy forces. In the western city of Az Zawiyah, protestors were conspicuously absent as pro-Qadaffy forces showcased their control of Martyrs' Square.

The graves of 20 anti-Qadaffy fighters buried at the square were swept away by Qadaffy's battalions as they entered the town. One foreign correspondent asked residents what happened to the graves but couldn't find anyone willing to speak about their disappearance.

"This is haram, I visited the city of Az Zawiyah last week and I saw it. Where is it? I swear by God that this is haram!" the journalist said.

Meanwhile in the east, the town of Ben Jawad was deserted. Located about 240km east of Sirte on the road to Benghazi, the town was the scene of intense fighting in the war between the opposition and pro-Qadaffy troops.

The Jabir ben Hayan School on the coastal highway sustained heavy artillery shelling, leaving holes in the side of the building. Rebels were allegedly stationed there during their push towards Sirte.

The security directorate and people's committees in the town were also heavily damaged with some building facades charred from fire. Citizens said that the rebels attacked Ben Jawad on Saturday (March 12th) at 2:00 PM and they were expelled in the early dawn hours. As many as 60 rebels were

tossed in the clink

.

According to resident Issa Jaballah, whose home was destroyed, there was a major battle between rebels and the army. In the presence of security forces, he claimed that no residents were

maimed

and that artillery was used against the rebels but not aircraft.

He said that most residents chose to stay home to avoid the fighting. Jaballah added that "a large group of neighbourhood residents left because the neighbourhood had no electricity or water".

Signs of blood were found behind the first row of houses. Rockets of up to a half metre in size were also found in some houses. Several homes were destroyed and their contents burnt. A citizen said that he saw one fighter

maimed

in his neck, but he jumped over a wall to the back of a house.

The road from Ben Jawad to Ras Lanuf was littered with the charred remains of cars, small buses and other vehicles, some with weapons mounted on the back. Boxes of ammunition and discarded shells covered the ground.

Arriving in Ras Lanuf, Magharebia found army vehicles with "Popular Guards" emblazoned on their sides. As

news hound

s were led past a clinic with broken glass and shattered windows, not a resident could be found. At the medical centre, beds and blankets were strewn about haphazardly.

"The rebels came to the hospital and wreaked havoc in it. The entire area is empty and not just the hospital," Haji Omar Kanbees al-Zawi said. "All doctors went to their towns all over Libya. They had worked at the beginning of events, but then

bravely ran away

."

At the Ras Lanuf Petrochemical Complex, 20km from the residential centre of the town, thick plumes of black smoke rose high into the air. Authorities prevented

news hound

s from approaching for safety reasons but flames were clearly seen rising from the facility.

An army colonel who was accompanying the media claimed that the rebels burnt the petrol reservoir Friday evening (March 11th), and that fire fighting trucks would come to put it out.

As far as the battles were concerned, he said that most rebels "were

tossed in the clink

alive, while a few were killed."

A group of army personnel went out to march in support of Qadaffy, carrying his photographs aloft. Meanwhile,


...back at the fistfight...


the town of Ras Lanuf remained bereft of civilians.
Posted by: Fred || 03/16/2011 00:00 || Comments || Link || E-Mail|| [6463 views] Top|| File under:
Gaddafi forces press rebels, no-fly diplomacy crawls
[Asharq al-Aswat] Muammar Qadaffy's warplanes and helicopters bombed and strafed a Libyan rebel-held town on Tuesday while

La Belle France

admitted it has still not convinced world powers to impose a no-fly zone over the country.


Meaning the Libyan relative freedom fighters are doomed...


Lightly armed rebel forces are struggling to hold back the relentless eastward advance of Libyan government troops along the bleak desert coast, slowly strangling the month-old uprising against Qadaffy's 41 years of autocratic rule.


Nobody has the testicular resources to just start shooting Qadaffy's planes down...



Jets launched air strikes on the western gate of Ajdabiyah, the last town before the rebel stronghold of Benghazi, witnesses said, and a helicopter strafed the town which lies on a strategic road junction.

Government tactics during their counter-offensive have followed a pattern. Aerial bombings are followed by artillery barrage, then by an armored ground assault, suggesting Ajdabiyah was being softened up for an attack.

But while an advance on Ajdabiyah could not be ruled out, fighting still raged for the third day in the oil terminal town of Brega, along the coast southwest of Ajdabiyah, rebels said.

In a foretaste of the ferocity and chaos of urban fighting which could envelop Benghazi, a city of 670,000, Brega, with a population of just 4,300, has changed hands several times with rebels fighting a guerrilla rearguard amongst the rubble.

"In Brega, it is still advance and retreat, we are not in control and they are not either," said rebel fighter Hussein al-Wami.

"MENTAL DISORDER"
Foreign ministers from the Group of Eight countries, meeting in

Gay Paree

for the second day on Tuesday, were still no closer to agreeing to press the

United Nations, aka the Oyster Bay Chowder and Marching Society

Security Council to back a no-fly zone to protect Libyan cities from aerial bombardment.

"So far I have not convinced them," French Foreign Minister Alain Juppe told

La Belle France

's Europe 1 radio.

Juppe said that while the international community drags its feet on taking action, Qadaffy's forces were advancing.

"If we had used military force last week ... maybe the reversal that went against the opposition (forces) would not have happened," he said.



La Belle France

, along with Britain, has led calls to impose a no-fly zone. President Nicolas Sarkozy is keen to show leadership to try and restore

La Belle France

's foreign policy image, which was weakened by blunders over the uprising in Tunisia last year.

Qadaffy dismissed demands for a no-fly zone.

"We will fight and win. A situation of that type will only serve to unite the Libyan people," he told the Italian daily Il Giornale. Sarkozy, he said, "had a mental disorder."

After a G8 dinner on Monday evening in

Gay Paree

, German Foreign Minister Guido Westerwelle voiced skepticism about a no-fly zone, telling

news hound

s it amounted to a military intervention.

Italian Foreign Minister Franco Frattini said Russia had argued that a no-fly zone would not be effective and could be counterproductive. He said that rather than push for a no-fly zone, the G8 would urge the Security Council to discuss new measures that could curb the violence in Libya.

The two-day G8 meeting winds up with a news conference on Tuesday afternoon.

"A REAL BLOODBATH"
The U.N. Security Council has discussed a call by

the vaporous Arab League

for a U.N. no-fly zone, but no consensus emerged among its 15 members and Russia raised questions about the proposal.


Now that I think about it, I haven't heard anything about Arab League aircraft shooting down Libyan jets...


"Fundamental questions need to be answered, not just what we need to do, but how it's going to be done," Russian ambassador Vitaly Churkin said in New York.


"Surely events on the ground will hold off while we discuss the matter..."


While diplomats debate, there is now a very real possibility that by the time they agree on a response to the conflict, Qadaffy's forces may already have won.


Whoa! Picked right up on that, didn't he?


Ajdabiyah commands roads to both Benghazi and Tobruk that could allow Qadaffy's troops to encircle Benghazi.

Soliman Bouchuiguir, president of the Libyan League for Human Rights, said in Geneva that if Qadaffy's heavily armed forces broke through to attack Benghazi, there would be "a real bloodbath, a massacre like we saw in Rwanda."


No doubt everybody will feel reeeally, reeeally bad afterwards. They'll probably recriminate each other.


U.N. Deputy High Commissioner for Human Rights Kyung-wha Kang said Qadaffy's government had "chosen to attack civilians with massive, indiscriminate force."


There ain't much gets by that boy, either.
Posted by: Fred || 03/16/2011 00:00 || Comments || Link || E-Mail|| [6462 views] Top|| File under:
Gaddafi's forces drive rebels from 2 eastern towns
[Jerusalem Post] Muammar Gaddafi's forces seized two strategic towns in eastern Libya on Tuesday, forcing rebel fighters to beat a hasty retreat and opening up the road to the insurgent stronghold of Benghazi.

The junction town of Ajdabiyah fell after a heavy bombardment by ground forces that sent civilians streaming down the road towards safer territory. The oil port of Brega was taken after a morning of see-saw fighting.

Libyan state television said Gaddafi's forces were now "in total control" of Ajdabiyah and a Reuters correspondent saw rebel forces pulling out of the town in convoys.

Government jets had opened up with rocket fire on the checkpoint at the western entrance to Ajdabiyah on Tuesday morning, then unleashed an artillery bombardment on the position and a nearby arms dump.

At least one missile hit a residential area. Residents piled into cars and pickups to flee town on highways leading towards Benghazi or Tobruk, which are still in rebel hands.

The same pattern of attack has pushed back rebels more than 100 miles (160 km) in a week-long counter-offensive.

Ajdabiyah was all that stood between the eastward advance of Libyan government troops and the second city of Benghazi and lies on a road junction from where Gaddafi's forces could attempt to encircle the rebel stronghold.

Tuesday afternoon, Libyan state television said that the town had been completely cleared of rebel forces.
Posted by: Fred || 03/16/2011 00:00 || Comments || Link || E-Mail|| [6477 views] Top|| File under:
2007 attack against the government palace in Algiers: trial postponed
Why bother with the trial, when the guilty parties are already imprisoned... and have been for four years.

[Ennahar] The trial of the bombing against the Government Palace 11 April 2007 which had killed 20 people in Algiers was postponed to April 12, reported Monday APS.

Eighteen people were charged in the case, including the leader of Al Qaeda in Islamic Maghreb (AQIM) Abdelmalik Droukdel,
... aka Abdel Wadoud, was a regional leader of the GSPC for several years before becoming the group's supremo in 2004 following the death of then-leader Nabil Sahraoui. Under Abdel Wadoud's leadership the GSPC has sought to develop itself from a largely domestic entity into a larger player on the international terror stage. In September 2006 it was announced that the GSPC had joined forces with al-Qaeda and in January 2007 the group officially changed its name to the Al-Qaeda Organization in the Islamic Maghreb....
absent. They have already been convicted in other attacks.

The postponement is due to the absence of the defense of some accused, the judge Omar Benkharchi said.

Besides the 20 deaths, the attack had caused more than 222

maimed

. It had been perpetrated simultaneously with another blast against the headquarters of urban security in Bab Ezzouar, a suburb of the capital near the airport.
Posted by: Fred || 03/16/2011 00:00 || Comments || Link || E-Mail|| [6466 views] Top|| File under: al-Qaeda in North Africa
UN humanitarian official visits Libya
[Maghrebia]

United Nations, aka the Oyster Bay Chowder and Marching Society

Humanitarian Co-ordinator for Libya Rashid Khalikov arrived in Tripoli on Saturday (March 12th) to assess areas affected by the Libyan civil unrest, the UN reported. International aid organisations have claimed that access to many areas remains limited.
Posted by: Fred || 03/16/2011 00:00 || Comments || Link || E-Mail|| [6462 views] Top|| File under:
UNSC Introduces No-Fly Zone Draft Resolution
Day late and a dollar short.

A proposal to establish a no-fly zone over Libya has been introduced to the U.N. Security Council, though both its chance of passage and effectiveness even if it does pass are very much in doubt.
It's only a draft resolution. By the time it's been staffed and finalized Tobruk and Benghazi will have fallen, the rebels will have been rounded up and executed, and the Arab League, OIC, Russia, and China will be reestablishing normal relations with Qadaffy. You heard read it here first.
The resolution would provide political and legal authorization for the establishment of a no-fly zone over Libya, strengthen existing economic sanctions -- including a more robust enforcement of an arms embargo -- and expand a list of individuals, organizations and companies that are subject to travel bans and to the freezing of assets from Libya. The draft also calls for a ban on the use of commercial flights to transport mercenaries into the country and other means to end the involvement of foreign fighters.

"It may prove to be too little too late," says Robert Danin, a senior fellow at the Council on Foreign Relations. "It could be of some assistance in creating humanitarian sanctuaries, but if the goal is to roll back Qaddafi's forces, it is likely to have little military effect, especially with the rebel stronghold of Benghazi on the brink of falling."


Thank goodness we have experts or the rebels in Benghazi would never know how imperiled they are.

Even though the U.S. is now backing the draft Libya resolution, Danin believes the Obama administration should have pushed harder for action much earlier. "Obama should not have called for Qaddafi to step down if the U.S. was not willing to back up that call with a real sense of an 'or else' ... consequences for failing to step down."


Better yet, he should have had the carriers moving from day one.

The resolution comes amid criticism of the Security Council's failure to react more forcefully. French U.N. Ambassador Gerard Araud said he is "deeply distressed" by the Security Council's failure to act and is pushing for the resolution's passage. But Western diplomats tell Fox News they expect tough negotiations over the days ahead.

China, which has a Security Council veto, remains rather cool to the idea of a no-fly zone resolution. Facing its own civil unrest and separatist movements, Beijing also wants to safeguard its construction and oil contracts with the Qaddafi regime. Russia, another permanent Security Council member with veto power, has also expressed misgivings about how a no-fly zone would work, and who would participate in its enforcement.

"You need to be sure any decision the council takes is not going to exacerbate the military-political situation in Libya," said Russian Ambassador Vitaly Churkin.


Don't need a weatherman to know which way this wind is blowing...
Posted by: Steve White || 03/16/2011 00:00 || Comments || Link || E-Mail|| [6486 views] Top|| File under:
Africa Subsaharan
Six killed, 30 abducted in Central Africa: army
[Emirates 24/7] Six people were killed and at least 30

kidnapped

during an attack on a village by Lord's Resistance Army
... The Lord's Resistance Army is a religious and military group formed in 1987. It is led by Joseph Kony, who proclaims himself the spokesperson of God and a spirit medium, and who is periodically possessed by demons, Beelzebub and Legion prominent among them. Kony advises his soldiers to draw crosses on their chests as a protection against bullets. This does't work, but nobody outside the LRA minds. The group is based on a hodge podge of apocalyptic Christianity, mysticism, and traditional Acholi religion, and claims to be establishing a theocratic state based on an odd interpretation of the Ten Commandments. The LRA is famous for systematic criminal conduct, including murder, abduction, mutilation, sexual enslavement of

women and kiddies

, forcing children to participate in hostilities, and occasional cannibalism. The LRA operates mainly in northern Uganda and also in parts of Sudan, Central African Republic and DR Congo...
rebels in the Central African Republic, the country's military said on Tuesday.
Posted by: Fred || 03/16/2011 00:00 || Comments || Link || E-Mail|| [6464 views] Top|| File under:
Arabia
Iran Warns Riyadh against Military Intervention in Bahrain
You don't suppose Iran would choose a moment when the world is distracted by the Japanese earthquake and Libyan civil war, and Bambi is absorbed in his Final Four picks, to strike would you?

TEHRAN (FNA)- Iranian Defense Minister Brigadier General Ahmad Vahidi lashed out at Saudi Arabia for its military intervention in Bahrain's internal affairs, stressing that the move will spark further tension in the region.

"Such moves will increase tension and undermine stability and security in the region," Vahidi told reporters on the sidelines of a parliament session here in Tehran on Wednesday.

"The region will turn into a center for atrocity, hostility and clashes if such unwise moves that lack legality become a normality," Vahidi stressed, adding that such a change would definitely harm the regional nations.

Iranian Foreign Ministry Spokesman Ramin Mehman-Parast on Tuesday voiced Tehran's strong opposition to any foreign military intervention in Bahrain, and warned that any such move might entail dire consequences. Speaking to reporters in his weekly press conference here in Tehran, Mehman-Parast pointed to the recent uprising in Bahrain, and stated that deployment and intervention of foreign forces in Bahrain is "unacceptable" and would make problems more complicated and hard to resolve.

Mehman-Parast reminded that the people in Bahrain are just expressing their legitimate demands in a peaceful manner.

On Wednesday morning, Bahrain's security forces launched a crackdown on anti-government protestors by taking control of the Pearl Roundabout which has been the focal point of gathering of protestors since last month. The King of Bahrain has declared martial law, giving the military authority to end pro-democracy protests with the backing of 2,000 troops from Saudi Arabia and the United Arab Emirates.

Some 10,000 Bahraini demonstrators marched on the Saudi embassy in the capital, Manama, yesterday to protest against the Saudi intervention, which an opposition statement said amounted to an occupation. Significant parts of the island kingdom, which has a population of 600,000, remain in the hands of protesters, seven of whom were killed yesterday by the security services.
Posted by: || 03/16/2011 12:30 || Comments || Link || E-Mail|| [6478 views] Top|| File under:
Bahrain under state of emergency as protests get violent
[Arab News] Bahrain's king imposed a three-month state of emergency Tuesday and gave the country's military chief wide authority to battle a pro-democracy uprising that has threatened the ruling monarchy and drawn in forces from around the Gulf.

The martial law-style order -- read on Bahrain state TV -- comes a day after more than 1,000 Saudi-led troops arrived to help prop up the US -backed regime in the first major cross-border action against the revolts that have erupted across the Arab world. The United Arab Emirates also confirmed that it is sending 500 troops.

Bahrain's Ministry of Information, meanwhile, denied earlier reports that a Saudi police officer had been

rubbed out

by a protester on Tuesday in Manama. The ministry said it was a member of Bahrain's security forces who was killed in

festivities

with protesters.

"A member of the security forces passed away in Maameer this evening when he was deliberately run over by one of the rioters," the ministry said in a statement read on state television.

The dispatch of troops from Gulf allies on Monday highlighted the regional worries about possible spillover from Bahrain, where members of a majority Shiite population have led a month of relentless protests against the Western-backed Sunni dynasty to try to break its monopoly on power.

There are fears that gains by Bahrain's Shiite

Mohammedan

s could offer a window for Shiite power Iran to expand its influence on the Arab side of the Gulf.

The emergency law statement said the head of Bahrain's armed forces has been authorized "to take necessary steps to restore national security." Hours before the announcement, Bahrain's capital was in lockdown mode with stores and schools shuttered and main highways blocked by police.

In Tehran, Iran's Foreign Ministry

front man

, Ramin Mehmanparast, denounced the presence of foreign troops in Bahrain as "unacceptable" and predicted it would complicate the kingdom's political crisis. Iran holds no deep political ties to Bahrain's Shiite groups, but some Iranian hard-liners in the past have hailed their efforts for greater rights.

Bahraini opposition groups also have strongly condemned the military move, calling it an occupation that pushes Bahrain dangerously close to a state of "undeclared war." The United States -- which relies on Bahrain as a pillar of its military framework in the Gulf -- has urged Americans to avoid travel to the island nation due to "the potential for ongoing political and civil unrest." The State Department statement also advised Americans currently to consider leaving Bahrain, which hosts the US Navy's 5th Fleet.

Thousands of protesters held their ground in Manama's Pearl Square, the symbolic center of their revolt. But opposition leaders have not yet announced their next move.

Mansoor Al-Jamri, editor of the main opposition newspaper, Al-Wasat, said pro-government mobs stormed the paper's printing facilities early Tuesday and smashed equipment with metal pipes, clubs and axes. The paper is now using presses from other papers to publish.

Shiites account for 70 percent of Bahrain's population of some 525,000, but are widely excluded from high-level political or security posts. The protesters also demand the repeal of a government policy to offset the Shiite demographic advantage by giving citizenship and jobs to Sunnis from other Arab nations and South Asia.

The protests began last month with calls for the monarchy to give up most of its powers to the elected parliament.

But as violence has deepened, many protesters now say they want to topple the entire royal family.

A statement Monday on the state-run Bahrain News Agency said troops from the six-nation Gulf Cooperation Council's Peninsula Shield Force have been deployed "in line with the principle of common destiny bonding." The bloc is made up of

Soddy Arabia

, Oman, Kuwait, Bahrain, Qatar and the United Arab Emirates.



Soddy Arabia

and the UAE have announced roles in the Bahrain force, but the contributions from the other countries were not immediately clear.

The reason for the mission was "the common responsibility of the GCC countries in maintaining security and stability," the statement said.

The Peninsula Shield Force was created in the 1980s.

Military units under a GCC command have been sent to Kuwait, including during the 1991 US -led campaign to oust Saddam Hussein's force and in 2003 before the US -led invasion of Iraq. The current action marks a significant shift to help a government quell internal unrest.

Jane Kinninmont, a senior research fellow and Bahrain expert at the London-based think tank Chatham House, said Monday's operation "changes the role of the GCC," which has always had collective defense pacts.

"The idea of gathering together to protect a government against its own people seems to be quite another thing," Kinninmont said.
Posted by: Fred || 03/16/2011 00:00 || Comments || Link || E-Mail|| [6469 views] Top|| File under:
Yemen: Oil transport suspended in south
[Arab News] In the southern province of Shabwa, an official at Austrian oil firm OMV said the company had suspended its transports of crude by trucks from an oil field to the pumping station of a pipeline because of the unrest.

"The suspension is temporary and due to the current security instability," the official told

Rooters

, without saying how much oil was carried by trucks and what portion of it was for export.

Yemen is a small oil producer pumping about 300,000 barrels per day of crude.

As tensions in Yemen rose, three journalists and a researcher from Britain and the United States were abruptly deported on Monday. An airport official said they had all entered on tourist visas and were not entitled to work there.

Saleh has made many verbal concessions to the protesters, promising to step down in 2013 and offering a new constitution giving more powers to parliament, but he has steadfastly refused his critics' main demand that he leave office immediately.

Soldiers and armored vehicles tried to cut off an area in the capital, where around 20,000 have held a sit-in for weeks.

"We're expecting an attack at any minute, but we're not leaving until the regime falls, " said protester Taha Qayed.

Crowds chanted: "Leave, leave you murderer."

Police fired in the air to try to break up tens of thousands of protesters in Taiz, 200 km (125 miles) south of the capital Sanaa. Three were hurt, but protesters continued demonstrating.

As demonstrations gather steam across the country, a string of Saleh's allies have recently defected to the protesters, who are frustrated by rampant corruption and soaring unemployment. Some 40 percent of the population live on $2 a day or less in Yemen, and a third face chronic hunger.

Activists said the former religious endowments minister of Yemen, sacked a day earlier, joined protests in Sanaa on Monday.

"We call on all ministers and all noble people to resign and join the revolution in Sanaa," leading activist Mohammed Al-Sharfi told

Rooters

.

Thousands were also protesting in Al-Hawta, the regional capital of southern Lahej province, residents said.

"Al-Hawta is in a state of paralysis. The opposition has called for a general strike to protest at the repression of demonstrators," a resident told

Rooters

by phone.

Popular revolts in Egypt and Tunisia have inspired this latest wave of unrest in Yemen, but the country was already seething with intermittent rebellions in the north and south.
Posted by: Fred || 03/16/2011 00:00 || Comments || Link || E-Mail|| [6465 views] Top|| File under:
3 soldiers killed in violent protests across Yemen
[Arab News] Scattered

festivities

broke out across Yemen on Monday, with three soldiers killed in the north, as military forces were deployed to check nationwide protests demanding the resignation of President
President-for-Life Ali Abdullah Saleh.


... Saleh initially took power as a strongman of North Yemen in 1977, when disco was in flower, after serving as a lieutenant colonel in the army. He had been part of the conspiracy that bumped off his predecessor, Ibrahim al-Hamdi, in the usual tiresome military coup, and he has maintained power by keeping Yemen's many tribes fighting with each other, rather than uniting to string him up. ...


The impoverished Arabian Peninsula state has been rocked by weeks of demonstrations that have undermined Saleh's 32-year grip on power, with both pro- and anti-government supporters appearing to resort increasingly to violence in the struggle.

Seven demonstrators and three soldiers have died in

festivities

since Saturday, raising the

corpse count

from unrest above 30.

The United States, which has long seen Saleh as a bulwark against a dynamic Al-Qaeda wing based in Yemen, has condemned the bloodshed and backed the right for peaceful protest, but has insisted only dialogue can end the political crisis.

Two soldiers and an officer were killed as

festivities

broke out in the northern Al-Jawf province, which borders oil giant

Soddy Arabia

, Yemen's state news agency Saba said.

Fighting intensified after protesters stormed a municipal building. Security forces fired on them, wounding 10, but could not stop them seizing the building, a local official said.

In the central Maarib province, where several oil and gas fields of international companies are located, a man stabbed governor Naji Zayedi, critically wounding him as he and police tried to break up a crowd of thousands at a sit-in.

"Members of the opposition stabbed the governor and

maimed

three others as security tried to stop protesters from inciting chaos," a local official said.
Posted by: Fred || 03/16/2011 00:00 || Comments || Link || E-Mail|| [6460 views] Top|| File under:
Official: Saudi soldier shot dead in Bahrain
[Asharq al-Aswat] A security official says a Saudi soldier who was part of the troops deployed to Bahrain to help the tiny island nation deal with the Shiite-led opposition uprising has been

rubbed out

by a protester in the capital, Manama.

The Saudi official says the shooting took place on Tuesday when a person from the crowd of protesters shot at the Saudi troops. The official says the victim, Ahmed

al-Raddadi, was a sergeant in the Saudi military. No other details were immediately available.

The official spoke on condition of anonymity because he was not authorized to talk to the media. A 1,000-strong force from

Soddy Arabia

and other members of the Gulf Cooperation Council arrived in Bahrain on Monday.
Posted by: Fred || 03/16/2011 00:00 || Comments || Link || E-Mail|| [6462 views] Top|| File under:
Car Bomb Explodes in Tamaulipas
For a map, click here. For a map of Tamaulipas, click here
A car bomb exploded in Ciudad Victoria, Tamaulipas Tuesday afternoon wounding five individuals, according to Mexican and English language news reports.

The vehicle used in the attack was parked outside the Policía Municipal Preventiva de Ciudad Victoria police station and near a kindergarten. The car bomb exploded at about 1520 hrs. Neither Mexican news reports nor English language reports say exactly where in Ciudad Victoria the attacks took place.

Initial reports provided by Mexican officials and published in international versions say a female civilian and a police officer were hurt in the bombing, while the Mexican news daily Milenio and the Mexican leftist weekly Proceso says the casualties later rose to five total were hurt.

Damaged was limited to glass at the police station and facades of nearby businesses. The car carrying the bomb was totally destroyed in the detonation.

Last August 25th, two car bombs detonated in Ciudad Victoria, one at a Televisa television studio and the other at a Transit Police station. Two weeks before that, a car bomb was detonated outside a Tamaulipas state rural police headquarters.
To read Rantburg reports on the August 25th, 2010 car bomb attacks, click here. To read Rantburg reports about the August 5th, 2010 attack, click here.
No one was reported hurt in any of the August, 2010 car bombings.
Posted by: badanov || 03/16/2011 00:00 || Comments || Link || E-Mail|| [6466 views] Top|| File under:
Six militants killed in Hangu clash
At least six

forces of Evil

were killed and several others were

maimed

in a clash with security forces in northwestern Pakistain's Hangu district,


... Hangu is famous for its greenery, hills, beauty and water. Most of the people of this area are Bangash & Orakzai Pashtuns. Part of the Bangash are Shia. The Orakzai and the Sunni Bangash are determined to kill them...


150 kilometres southwest of

Beautiful Downtown Peshawar

, on Tuesday, DawnNews reported.

The clash occurred when

forces of Evil

attacked a security forces check post in the area. The forces retaliated, killing six

bully boy

s.

Militants are engaged in a campaign of violence against security forces in Pakistain, a key ally in the US-led "war against terror".

Around 4,000 people have died in suicide and

kaboom

s across Pakistain since 2007.

The bombings have been blamed on terror networks linked to the Taliban and al Qaeda.
Posted by: Fred || 03/16/2011 00:00 || Comments || Link || E-Mail|| [6466 views] Top|| File under: TTP
One militant killed in outskirts of Peshawar
[Geo News] One

turban

was killed and three

jugged

in an operation launched by the security forces at Adezai in the suburb area here.

Local sources told that the security forces raided the house of a local

turban

Rab Nawaz Khan, who lost his life resisting, while three

Orcs and similar vermin

were nabbed and arms recovered from the house. The

jugged

Orcs and similar vermin

were shifted to an unknown place.

Sources said that Rab Nawaz was said to be involved in the Adezai 9th March

suicide kaboom

.
Posted by: Fred || 03/16/2011 00:00 || Comments || Link || E-Mail|| [6460 views] Top|| File under: TTP
Iraq
Police nab wanted men, defuse 7 bombs in Baghdad
BAGHDAD / Aswat al-Iraq: Policemen arrested a number of wanted men and defused seven bombs in separate areas in Baghdad in the past 24 hours, the Baghdad Operations Command said on Tuesday.

"Policemen arrested a number of wanted men in accordance with Article IV Terrorism Law and defused six explosive charges and a sticky bomb, in addition to seizing a big depot in the past 24 hours," the BOC said in a statement on its website.
Posted by: Steve White || 03/16/2011 00:00 || Comments || Link || E-Mail|| [6465 views] Top|| File under:
9 Baathists detained in Diala
DIALA / Aswat al-Iraq: Security forces arrested on Tuesday nine leading figures of the dissolved Baath party for being suspected in plotting the attack on an army headquarters in eastern Diala, a security source said.

"The nine Baathists were arrested for being involved in bombing a car bomb that targeted a headquarters of the Iraqi army in Kanaan district, eastern Diala on Monday (March 14)," the source told Aswat al-Iraq news agency.

A security source had said earlier that the death toll of the car bombing attack rose to 10 dead and 14 wounded; most of them are security elements.

Baaquba, the capital of Diala, lies 57 km northeast of Baghdad.
Posted by: Steve White || 03/16/2011 00:00 || Comments || Link || E-Mail|| [6464 views] Top|| File under:
Israel-Palestine-Jordan
Israel navy seizes boat carrying arms for Gaza
[Ma'an] The Israeli navy seized a boat carrying weapons apparently destined for

cut-thoat

groups in

Gazoo

, a military spokeswoman told AFP on Tuesday.

The vessel, boarded as it sailed southwards some 200 nautical miles off the Israeli coast, was carrying "various weapons," she said, without saying exactly when it was seized.

"The assessment is that they were to be transported to terror organizations in the

Gazoo

Strip," the spokeswoman said, indicating that the vessel, which was flying a Liberian flag, was being towed to an Israeli port where troops would "see exactly what was on board."
Posted by: Fred || 03/16/2011 00:00 || Comments || Link || E-Mail|| [6461 views] Top|| File under: Hamas
Awarta village closed for 4th day
[Ma'an] Awarta village remains under an Israeli military curfew for the fourth day in a row Tuesday, as residents report constant door-to-door searches, with some homes targeted at least three times.

Witnesses said soldiers could be seen dotting the hilltops around the village, as armored vehicles patrolled the streets.

An early morning food delivery from the municipality of Nablus appears not to have been delivered to all residents of the town, which according to the Paleostinian Central Bureau of Statistics has over 5,000 inhabitants.

Dutch journalist Lydia de Leew, traveling with medics from the Union of Health Care Committees, told Ma'an that they were waiting for permission to enter the village, after hearing reports that an Israeli sniffer dog had attacked a child.

Clashes with settlers from the northern West Bank were reported near the town of Huwwara, about four kilometers southwest of Awarta. There have been no reports of injuries.

Awarta has remained under closure since Israeli forces began the search for those behind the murder of five members of the Fogel family, settlers from the nearby Itamar settlement who were stabbed to death in their beds on Friday night, Israeli reports said.

Israeli officials immediately pointed the finger at Paleostinians, calling the murders a "terrorist attack."

Paleostinian officials said two members of the security services were

jugged

by Israeli forces from the village, but Israel has put a gag order on details of the investigation.

Residents say the situation in Awarta is deteriorating, as the village remains on lock down.

Muhammad Raja Awwad told Ma'an on Tuesday afternoon, that a search of his home resulted in the destruction of the family's furniture, and caused thousands of shekels in damages.

"My wife and children were pushed into one room, and they brought in dogs," Awwad said.
Posted by: Fred || 03/16/2011 00:00 || Comments || Link || E-Mail|| [6466 views] Top|| File under: Hamas
Southeast Asia
Eight gunned down in 24 hours in southern Thailand
Terrorists have killed eight people over a 24-hour period in a series of shootings across southern Thailand, police said on Wednesday. The deaths come a week after the government noted the increasing violence following a string of gun and bomb attacks.

A Buddhist teacher was shot dead in Songkhla province on early Tuesday morning while working his second job at a rubber plantation.

Another Buddhist plantation worker was gunned down, and his wife wounded, on their way to a work in the same province, also on Tuesday morning.

Later seven gunmen opened fire at a local village teashop in Pattani province, killing three Muslim men, followed by a drive-by shooting in nearby Yala province that killed another Muslim man.

Yet another group of armed men opened fire on yet another teashop in Narathiwat province on Tuesday night, killing two Buddhist men and wounding another three.
Posted by: ryuge || 03/16/2011 11:18 || Comments || Link || E-Mail|| [6464 views] Top|| File under:
Philippines arrests alleged militant bomber
[Straits Times] PHILIPPINE police said on Tuesday they had

jugged

a local Islamist

bully boy

with links to Al-Qaeda and the Taliban.

Ricardo Ayeras, a founder of the Rajah Solaiman Movement, will be tried for murder over a 2003

car boom

ing at a southern Philippine airport that claimed one life, police said.

'Ayeras is listed in the Interpol-UN Security Council Special Notice for individuals and entities associated with Al-Qaeda and the Taliban,' a police statement said.

Police seized the 37-year-old at a Manila address late on Monday. No other details about his arrest were disclosed.

The statement said the suspect had received training to assemble and plant bombs, and was part of a Rajah Solaiman plan to bomb several Manila targets in 2005.

The mission, which was codenamed 'Big Bang' and was supposed to target foreigners, was foiled by police who raided a Rajah Solaiman safehouse and seized 600kg of explosives, it added.
Posted by: Fred || 03/16/2011 00:00 || Comments || Link || E-Mail|| [6459 views] Top|| File under: al-Qaeda
Bomb explodes in Jakarta, four hurt
[Straits Times] A BOMB went kaboom! at the office of a moderate Islamic group in Jakarta, injuring four people including a policeman, a witness told television station MetroTV in the Indonesian capital.

'Our office received a suspicious package containing cables with a strong smell. We called the police,' Fia Anwar told local television station MetroTV.

The package was sent to the East Jakarta office of the Liberal Islam Network, a moderate grouping of religious intellectuals, she said.

'As the police were checking the package, it went kaboom!. Four people

were maimed

, including a policeman and our security guards,' she added.
Posted by: Fred || 03/16/2011 00:00 || Comments || Link || E-Mail|| [6462 views] Top|| File under:
Philippine police capture militant linked to attacks
[Arab News] Philippine troops have captured a suspected Abu Sayyaf

turban

implicated in a 2001 attack when they raided the house of a former town mayor linked to a deadly bombing.

Police Senior Superintendent Alex Linesis says police commandos raided a house Sunday in Lamitan town on southern Basilan island in search of the former mayor linked to the 2007 bombing that killed a

politician

but they instead captured Nawaf Jainuddin. The ex-mayor was not in the house, where police seized two shotguns and a grenade.

Linesis said Monday that Jainuddin allegedly was one of several Abu Sayyaf

gunnies

who seized several hostages and staged deadly attacks in 2001 in Lamitan, a predominantly Christian town in Basilan where the Al-Qaeda-linked

Death Eaters

are active.
Posted by: Fred || 03/16/2011 00:00 || Comments || Link || E-Mail|| [6460 views] Top|| File under: Abu Sayyaf
Revolution leaders urge No' vote in Egypt poll

The young educated activists who inspired and led Egypt's revolution talk to FRANCE 24 about their concerns that Saturday's vote to approve an amended constitution could derail everything they fought for.
By FRANCE 24 (text)

Egypt will vote on Saturday on whether to approve amendments to the country's constitution ahead of parliamentary and presidential elections.

The changes were drafted by a closed committee over ten days and they were open to public discussion for only three weeks.

And now some 40 million Egyptians are expected to vote on measures that will have a profound effect on their country's future.


EGYPT
Muslim Brotherhood urges support for constitutional changes
The amendments include measures to limit presidential terms, to ease restrictions on presidential candidates and the formation of political parties and to bolster judicial supervision of elections.
The changes do not, however, curb the president's powers.

Speaking on Egyptian television last week, Mohamed ElBaradei, a presidential candidate and former head of the UN's nuclear watchdog, branded the proposed text "a dictator's constitution".

His view has been echoed by many of the young web-savvy militants who led the revolution that toppled Egypt's long-time president, Hosni Mubarak.

They argue that the constitution needs to be rewritten from scratch – and that in its current state it is too similar to the one that upheld Hosni Mubarak's 30-year dictatorship.

To make their point, they are planning a "million man" march for Friday in protest at the proposals.

Aalam Wassef on Egypt's constitution referendum by France24
Egyptian artist and activist Aalam Wassef is one of the educated elite that spearheaded the revolution with activity online and in the streets of Cairo.
He told FRANCE 24 that the amendments were "cosmetic" and that the army, which dominates Egypt's caretaker government, was rushing the country into premature elections "in a very undemocratic fashion".

He said: "The amendments were done without any national dialogue by a small committee of eight people who were not chosen by the people. The army is not legitimate to propose amendments. There is no discussion."

Asked if a "Yes" vote would put the brakes on the revolution, he replied that it would "reignite it".

But not all opposition forces agree. The powerful Muslim Brotherhood has called for a "Yes" vote. Critics say that is purely because it would give them an advantage, given that the Brotherhood is the largest and most organised political group outside of Mubarak's own NDP party.

Despite Mubarak's fall, the NDP remains the country's biggest and richest party, with the largest number of seats in parliament.

According to Aalam Wassef, the Brotherhood and the NDP are hoping to share power in the future, with the army's blessing. "They are accelerating the process so that alternate parties may not form and take part meaningfully in the election," he said.

Marwa Sharaf El Din on Egypt's constitution referendum by France24

Women's rights activist Marwa Sharaf El Din told FRANCE 24 that she did not understand why people should approve amendments to an already discredited constitution that maintained "obnoxious powers" for the president.
She said she feared that because the altered constitution stipulates early elections, the popular and well organised Muslim Brotherhood would take a large number of seats and then begin drafting a new constitution for their own benefit.

Sharaf El Din argued that a constitution should be written in partnership with all segments of Egyptian society – including, but not dominated by, the Islamists.

"But the coming parliament will be controlled by the Muslim Brotherhood," she said. "And they will form the committee that will write the new constitution."

She added: " It [a Yes vote] would be disastrous. It is against everything the revolution stands for."
Posted by: Steve White || 03/16/2011 22:24 || Comments || Link || E-Mail|| [6460 views] Top|| File under:
Who's in the News
73
[untagged]
4
Hamas
2
al-Qaeda in North Africa
2
TTP
2
al-Qaeda
2
Govt of Pakistan
2
Taliban
1
al-Shabaab
1
Palestinian Authority
1
Commies
1
Abu Sayyaf
Bookmark
E-Mail Me
The Classics
The O Club
Rantburg Store
The Bloids
The Never-ending Story
Thugburg
Gulf War I
The Way We Were
Bio
Merry-Go-Blog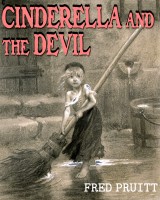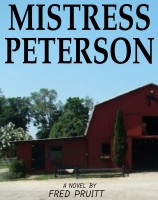 On Sale now!


A multi-volume chronology and reference guide set detailing three years of the Mexican Drug War between 2010 and 2012.

Rantburg.com and borderlandbeat.com correspondent and author Chris Covert presents his first non-fiction work detailing the drug and gang related violence in Mexico.

Chris gives us Mexican press dispatches of drug and gang war violence over three years, presented in a multi volume set intended to chronicle the death, violence and mayhem which has dominated Mexico for six years.
Click here for more information


Meet the Mods
In no particular order...


Steve White
Seafarious
Pappy
lotp
Scooter McGruder
john frum
tu3031
badanov
sherry
ryuge
GolfBravoUSMC
Bright Pebbles
trailing wife
Gloria
Fred
Besoeker
Glenmore
Frank G
3dc
Skidmark
Alaska Paul



Better than the average link...



Rantburg was assembled from recycled algorithms in the United States of America. No trees were destroyed in the production of this weblog. We did hurt some, though. Sorry.
3.239.58.199

Help keep the Burg running! Paypal: