Afghanistan
U.S. Military Deploys Gunfire Detection System
A new warfighting technology will soon be making its way to Afghanistan. U.S. Army forces will be getting gunshot detection systems, which can tell where a shot was fired from.

Approximately 13,000 gunshot detection systems will be given to individual footsoldiers later this month, according to the U.S. Army. The system, called Individual Gunshot Detector (IDG), is made by Reston, Va.-based QinetiQ North America.

IDG has four small acoustic sensors and a small display screen attached to the soldier's body armor that shows the distance and direction of incoming bullets. The sensors are each about the size of a deck of cards and can detect the supersonic sound waves generated by enemy gunfire. It alerts the soldier of the shot's direction in less than one second.

One of the system's advantages, according to the Army and QinetiQ, is the fact it's very light, weighing less than two pounds. This allows the army to strategically disperse the systems throughout small, dismounted units and thus get maximum protection for platoons, squads and other units on the move.
Posted by: Anonymoose || 03/18/2011 00:00 || Comments || Link || E-Mail|| [6473 views] Top|| File under:
Ongoing Efforts to Break Taliban Momentum in Helmand
[Tolo News] Washir, a district in the southern Helmand province, will be cleared of the Talibs in four days, senior provincial officials said on Thursday.

There are civilian and military programmes on hand to ensure security after Islamic fascisti are wiped out of Washir district, officials said.

"We are making efforts to have full control over the district by the coming spring," said Deputy Governor of Helmand Abdul Satar Mirzakwal.

In another ongoing offensive in Deshoi district of the province around six foreign

gunnies

have been killed, Mr Mirzakwal said.

"Five to six foreign

gunnies

have been killed and the rest have

beat feet

. They can no longer resist against us," Mr Mirzakwal said.

But a Taliban spokesperson Qari Yusuf Ahmadi claimed that eleven foreign service members have been killed in Deshoi district and some others have been hurt, an allegation denied by foreign troops.


It's a counting thing -- the basis of science and reality -- so naturally the Taliban and the kaffirs arrive at different answers.

Officials said border forces have been deployed to Deshoi district and borders with Pakistain will be blocked to prevent Islamic fascisti infiltrating into Afghan soil.

Meanwhile,


...back at the palazzo...


a statement by International Security Assistance Force (Isaf) said thirty Talibs have been killed in an ongoing military operation in Khanshin district in southern Helmand province, the spiritual home of the Taliban.

Posted by: Fred || 03/18/2011 00:00 || Comments || Link || E-Mail|| [6466 views] Top|| File under: Taliban
30 Militants Killed in Helmand
[Tolo News] At least 30

cut-throats

were killed on Wednesday in a joint Afghan and Coalition forces operation in southern Helmand province, Isaf said on Thursday.

The operation was launched yesterday in border areas of Helmand province to clear insecure areas of

hard boy

s, Isaf said in a statement.

Thirty Islamic fascisti were killed and 8 others were

maimed

in the operation, added the statement. Isaf said that thirty eight other

cut-throats

were

incarcerated

in the operation.

Afghan and Coalitions forces and civilians suffered no casualties in the operation, Isaf said.

The clean-up operation continues in the province.

While Afghanistan is approaching security transition, military operations are escalated in different parts of the country to pave the ground for a smooth hand-over.

On Wednesday Isaf

front man

Gen. Josef Blotz told TOLOnews that he saw security transition to

Afghan cops

"not only important, but exciting too".

Gen. Josef Blotz said Isaf and the Afghan government have taken some preparatory measures centred on transition process.
Posted by: Fred || 03/18/2011 00:00 || Comments || Link || E-Mail|| [6471 views] Top|| File under: Taliban
Africa North
Libya: Col Gaddafi told to leave now or face the bomber
The West's brilliant plan to turn Libya into Somalia continues.


Col Muammar Gaddafi was on Friday night warned that he must surrender large swathes of Libya or face military action from Britain, France and other Western countries this weekend
Posted by: tipper || 03/18/2011 20:02 || Comments || Link || E-Mail|| [6483 views] Top|| File under:
Obama to Gaddafi: Stop Now or Face Military Action
AP reports that BHO has told the Duck to stop now or face military action. So the Duck is now officially on double-secret probation.

AP also quotes BHO as saying the US will not send in ground troops. So does that mean that if a pilot gets shot down he's on his own?

And last: BHO and Hilly are headed to Paris to meet with allies to discuss next steps. Doesn't say if they're flying on the same plane.
Posted by: Matt || 03/18/2011 15:43 || Comments || Link || E-Mail|| [6477 views] Top|| File under:
Libya declares ceasefire after UN resolution
TRIPOLI, March 18 -- Libya declared a ceasefire in the country to protect civilians and comply with a United Nations resolution passed overnight, Libyan Foreign Minister Moussa Koussa said on Friday.

"We decided on an immediate ceasefire and on an immediate stop to all military operations," he told reporters.

"(Libya) takes great interest in protecting civilians," he said, adding that the country would also protect all foreigners and foreign assets in Libya.


So is this tactical, in that Gadaffy needs to marshal forces for an assault on Benghazi? Rest and resupply his mercenaries troops?

Or is it strategic / political, waiting to see if an international intervention actually occurs?
Posted by: || 03/18/2011 09:09 || Comments || Link || E-Mail|| [6501 views] Top|| File under:
Gaddafi threatens retaliation in Mediterranean
Muammar Gaddafi has pledged to retake the rebel stronghold of Benghazi and warned that any foreign attack on Libya would endanger air and maritime traffic in the Mediterranean area, as the UN security council voted for military intervention.


That would likely boomerang so it won't happen unless things turn against him. Even sending out suicide attackers would cause the Euros to wake up.

In a defiant and menacing radio address, the Libyan leader sought to pre-empt the UN. "No more fear, no more hesitation, the moment of truth has come," he declared. "There will be no mercy. Our troops will be coming to Benghazi tonight."

The defence ministry in Tripoli issued its threat of retaliation in the Mediterranean in the apparent hope of influencing deliberations in New York that approved an assault on Libya's air defences and ground forces.

Any action by foreign forces would inevitably be portrayed by Libya as an aggressive intervention in the country's internal affairs and linked to the US bombing in 1986, a key element of the national narrative of resistance to imperialism.


Gadaffy might want to remember that Reagan almost got him in '86.

As the security council vote was taking place, Gaddafi called it a "flagrant act of colonisation". He told Portuguese TV: "If the world gets crazy with us, we will get crazy too. We will respond. We will make their lives hell because they are making our lives hell. They will never have peace."

The ominous statement from the defence ministry would not have been made without Gaddafi's approval. However, rebel leaders in Benghazi vowed to stand firm against any assault by Gaddafi's forces and loud bursts of celebratory gunfire were heard there last night.


Background news starts here:

The mood in Tripoli has been one of studied defiance tempered by continuing attempts to defuse the gathering crisis. The biggest banner in the capital's central Green Square proclaimed "No to foreign intervention in Libya's internal affairs" as giant loudspeakers blared out songs and slogans praising Gaddafi.

Libyan officials were alarmed on Wednesday when Russia appeared to endorse the no-fly zone idea. Saif al-Islam al-Gaddafi, the leader's second son, said government forces would retake Benghazi within 48 hours so any international action would come too late to save the opposition.

But officials admitted privately that this statement was a tactical move designed to sow doubts about the efficacy of UN action. It seems clear that while the regime has the upper hand strategically, there is no quick or easy military way to reconquer the rebel stronghold, a city of a million people, without a bloodbath.

Gaddafi repeated an earlier offer of an amnesty for those who had taken up arms, while insisting that unarmed people would have nothing to fear. The offer of a ceasefire made earlier was immediately spurned.

State TV said government troops had taken Zueitina, an oil port on the coastal road 80 miles from Benghazi, but the rebels said they had surrounded the force. The rebels also denied a claim that government troops were on the outskirts of Benghazi.

Clashes around Ajdabiya, a strategic town and junction on the coast road, killed about 30 people earlier on Thursday, al-Arabiya TV reported. Libyan government forces displayed artillery, tanks and mobile rocket launchers – far heavier weapons than those used by the rebels – and the likely target of UN-mandated attacks.

Fighting was again reported from around Misrata, Libya's third city and a major port, despite the government's claims to have already taken it.

Fireworks were set off in Green Square in a continuing celebration of the military victories of recent days.

Earlier in the day, themes from Arab and Islamic history were invoked by pupils from the Khalid bin al-Walid school who had decorated a placard with the Qur'anic injunction "Sedition (fitna) is worse than killing" – a lightly coded reference to the sins of the anti-Gaddafi forces.

Despite the regime's strenuous attempts to lay down a uniform line and control visiting journalists, some Libyans are not buying the official story. "Things look very bad," said Abu Salah, a former government employee who drives a taxi. "The rebels don't want Gaddafi and he won't go. I was pessimistic before this crisis began – and yes, it's a crisis. Some people thought Saif al-Islam would bring change. But he's no better than his father. We need dialogue, not killing."

State media, however, have been turning up the volume in a crescendo of bile, fury and condemnation of the opposition. Treachery, conspiracy, rats, agents of imperialism, colonialism, lies and al-Qaida – this is the vocabulary of the propaganda war being waged in the Libyan media.

In Thursday's al-Zahaf al-Akhdar (The Green Page), a cartoon on the back page excoriated al-Jazeera, its Saudi rival al-Arabiya and the BBC, decrying their "false" or "biased" coverage. Al-Jazeera was the subject of an entire page of invective in Wednesday's al-Fajr al-Jadid (The New Dawn) and described as an outpost of Israel's Mossad. The broadcaster's owner, the "corrupt Zionist" emir of Qatar, was condemned for supporting Libya's rebels.

Sheikh Yusuf al-Qaradawi, the popular preacher who appears regularly on al-Jazeera, has been vilified for issuing a fatwa authorising Libyan security forces to assassinate Gaddafi.

In the past few days the media focus has been on key tribes pledging loyalty to Gaddafi and a flood of telegrams offering support and solidarity. TV showed schoolgirls in Sirte, the leader's home town, taking turns to sing his praises and kiss his picture, the more confident ones ululating energetically for good measure.

Thursday's edition of Al-Jamahiriya devoted two full pages to Gaddafi's rambling message to one of the many delegations which have visited him at the Bab al-Aziziya barracks in Tripoli. Other papers ran shorter versions, but all used the identical headline: "Libyan unity or death!"
Continued on Page 49
Posted by: Steve White || 03/18/2011 00:00 || Comments || Link || E-Mail|| [6481 views] Top|| File under:
Gaddafi escaped a kamikaze attack
[Ennahar] Gaddafi escaped an assassination attempt in the barracks of Bab el Azizia in the Libyan capital Tripoli after a fighter has attacked the area where Gaddafi was supposed to be, with two missiles before the pro- Gaddafi forces did manage to fight back and shoot him.

Other sources report that the pilot had launched his plane, as a Kamikaze, against al Azizia.

The latter, according to the insurgents would be the Libyan Col. Mohamed Osmane. He changed the course after takeoff from the base of El Maïtika, and directed against the region of Bab el Azizia.

This bomber, the sources said, would have made a lot of human and material damage. A large number of senior regime leaders and relatives of Gaddafi were reportedly died in the attack. Some even claim that one of Qaddafi's son also died.

This attack was first targeting Colonel Gaddafi and the latter has escaped few minutes before he made his speech to the Libyans.

Some insurgents' information sites have promised that there would be other attempts against Colonel Qaddafi and that they will not miss him next time.
Posted by: Fred || 03/18/2011 00:00 || Comments || Link || E-Mail|| [6478 views] Top|| File under:
Gaddafi shells city, threatens rebel stronghold
[Ennahar] Muammar Qadaffy's forces bombarded Libya's third largest city with artillery fire and advanced on the rebel
stronghold of Benghazi on Wednesday as diplomatic steps to prevent him quelling a revolt ran aground.

In Geneva, former French foreign minister Bernard Kouchner berated the international community for its delay in imposing a no-fly zone, saying it was already too late to save lives.

"A no-fly zone is a minimum. It's certainly already too late," Kouchner said of the crackdown on the revolt, an increasingly vulnerable-looking uprising inspired by pro-democracy rebellions that toppled the Egyptian and Tunisian presidents.

"We've known since three weeks that the poor civil society, the poor people, are dying. And we are doing nothing," he told World Radio Switzerland.

In Benghazi, seat of the

insurgent

s' provisional national council, the mood was a mixture of defiance and nervousness, with some citizens predicting a bloodbath and others confident the rebels would still snatch victory.

Italy, a potential base for a no-fly zone proposed by Britain and

La Belle France

, ruled out military intervention in the oil-exporting north African country.

"We cannot have war, the international community should not, does not want and cannot do it," Foreign Minister Franco Frattini said in Rome.


"Please don't mess up our oil supply."

A newspaper in Benghazi reported that a Russian-made MiG-36 aircraft, operated by the rebels, had bombed the airport at Al Kardabiya near Qadaffy's hometown of Sirte on Wednesday.

The Brnieq newspaper said the bombing raid was in retaliation for an attack by warplanes on Benghazi's airport. Libya's Jana state news agency quoted the director of Sirte airport as saying the report was "false and unfounded."

Both the rebel administration and the government in Tripoli have in the past few days put out information about military gains which has later turned out to be untrue.

But the rebels' position looked highly vulnerable after the government said its troops took control of the junction at Ajdabiyah, opening the way to Benghazi.

The Libyan army told residents of Benghazi to lay down their arms, and one of Qadaffy's sons, Saif al-Islam, told Euronews TV that Libya's second largest city would fall whether or not there was a no-fly zone.

"Everything will be over in 48 hours," he said.

Saif, once seen as Libya's Western-friendly face, lashed out at President Nicolas Sarkozy for being the first foreign leader to condemn Qadaffy and back the rebel Libyan National Council, calling him a "clown."

He said Libya had contributed to Sarkozy's 2007 election campaign financing and demanded he return the money. Sarkozy's office denied that he had accepted any funding from Libya.

MISRATA: HEAVY BOMBARDMENTS
Libyan state television called on all loyalist forces in the east to join the government advance toward Benghazi.

Aid organization Medecins Sans Frontieres said the violence had forced it to withdraw its staff from Benghazi and begin moving teams to Alexandria in Egypt.

Residents in Misrata, the country's third largest city 200 km (130 miles) east of Tripoli, Qadaffy's stronghold, said his forces attacked the rebel-held city with tanks and artillery.

The shelling killed at least five people and

maimed

11, a doctor at Misrata hospital said by telephone.

"Very heavy bombardments are taking place now from three sides. They are using heavy weapons including tanks and artillery ... They have yet to enter the town," said one resident, called Mohammed, by telephone.

Foreign powers have condemned Qadaffy's crackdown but show little appetite for action to support the revolt. A Qadaffy victory and the suppression of protests in Bahrain could turn the tide in the region against pro-democracy movements.

GADDAFI CHALLENGES WEST
A meeting of Group of Eight foreign ministers in

Gay Paree

this week failed to get the agreement

La Belle France

was hoping for to support a no-fly zone being imposed over Libya, an issue that has also divided the U.N. Security Council.

Supporters of a no-fly zone to halt Libyan government air strikes on rebels circulated a draft resolution at the council on Tuesday that would authorize one, but other states said questions remained.

NATO has set three conditions for it to enforce a no-fly zone over Libya: regional support, proof its help is needed and a Security Council resolution.

An Arab League call for a no-fly zone satisfies the first condition, but with access to most of Libya barred by Qadaffy's security forces, hard evidence that NATO intervention is needed to avert atrocities or a humanitarian disaster is scarce.

Growing numbers of Libyans are now crossing into Egypt fleeing Qadaffy's advance, the U.N. refugee agency said.

In a televised speech, Qadaffy taunted Western countries that have backed the imposition of a no-fly zone to come and get him. "You want to strike us? Come and give it a try," he said.

In an interview with the Italian daily Il Giornale published on Tuesday, Qadaffy said that if western forces attacked Libya, he would ally with al Qaeda "and declare holy war."

In Benghazi, where the revolt began in mid-February, residents said they had found leaflets lying in the city streets suggesting that if they gave up the fight against Qadaffy now, they would not be harmed or punished.

The leaflest accused rebels of being driven by al Qaeda and high on drugs, a charge routinely leveled by the government against the unprecedented uprising.

Salah Ben-Saud, a retired undersecretary at the Agriculture Ministry, said in Benghazi that life in the town was normal and "pro-Qadaffy people have not really shown their face."

"There were rumors that he (Qadaffy) would try to take back Benghazi and that made people a bit nervous, but he didn't and people here don't think he would succeed anyway if he tried."

Thousands gathered in a square in Benghazi on Tuesday evening denouncing Qadaffy as a tyrant and throwing shoes and other objects at his image projected upside down on a wall.
Continued on Page 49
Posted by: Fred || 03/18/2011 00:00 || Comments || Link || E-Mail|| [6474 views] Top|| File under:
Qaddafi advances as nations only talk
[Arab News]

La Belle France

and Britain on Wednesday urged the UN Security Council to take swift action to establish a no-fly zone over Libya, where forces loyal to
leader Muammar Qadaffy


... a proud Arab institution for 42 years ...


continue to pummel rebels in the east.

The 57-member Organization of the Islamic Conference


OIC is an international organisation with a permanent delegation to the UN, with 57 member states. It represents all countries with substantial Moslem populations (as opposed to the Aräb League, which excluded members not of the Master Race) except those member countries block from joining. These include India, which has more Mohammedans than does Pakistain, whose membership is vetoed by Pakistain...


said it would hold an emergency meeting of OIC foreign ministers in Jeddah on Saturday to discuss Libya. "The meeting will discuss the latest developments and the resolutions to be adopted to address the tense situation in that country," the OIC general secretariat said.

Britain,

La Belle France

and

Leb

have circulated to the 15-nation council a draft resolution to authorize a no-fly zone to halt Libyan government Arclight airstrikes on rebels. But the US, Russia, China, Germany, India and other council members are either undecided or have voiced doubts about the proposal.

The three distributed the draft on Tuesday after

the vaporous Arab League

called on the council over the weekend to establish a no-fly zone.

French UN Ambassador Gerard Araud told

news hound

s ahead of a closed-door session to discuss the draft that he hoped for a vote on the resolution by the end of the week, if possible by Thursday evening. Asked if that timetable was achievable, Araud said, "Of course it's realistic." French Foreign Minister Alain Juppe told French Parliament that he was confident they would strike a deal with Security Council members to secure a no-fly zone.

Lebanese Ambassador Nawaf Salam told

news hound

s that one concern raised by Germany and others -- the apparent clash between the Arab League's call for a no-fly zone and its opposition to foreign military intervention -- was not a contradiction. He said Arab nations would help enforce any no-fly zone authorized by the council.

"There will be a significant Arab participation," he said, without giving details. Salam also called for a swift vote.

Meanwhile,


...back at the cleverly concealed hideout of the conspirators...


Qadaffy's forces used tanks and artillery on Wednesday to try to retake the city of Misrata, the last big rebel stronghold in western Libya, residents said. But rebel fighters in Misrata, on the Mediterranean coast about 200 km east of the Libyan capital Tripoli, said they had stalled a ground attack on the city and seized some tanks from pro-Qadaffy units.

Qadaffy's son, Seif Al-Islam, warned rebels that government troops were closing in on Benghazi and urged them to leave the country. "Within 48 hours everything will be finished," he said in an interview with Lyon,

La Belle France

-based EuroNews television.
Posted by: Fred || 03/18/2011 00:00 || Comments || Link || E-Mail|| [6471 views] Top|| File under:
UN resolution allows for all necessary force in Libya
[Ma'an] The final draft of UN Security Council resolution to be voted on Thursday allows for the use of "all necessary measures" to protect civilians in Libya and a "ban on all flights," according to a copy of the text obtained by AFP.


I'm amazed that China, Russia, India and Germany abstained. Thought for sure the first two would veto. Wonder how Susan Rice pulled that one off?
Posted by: Fred || 03/18/2011 00:00 || Comments || Link || E-Mail|| [6471 views] Top|| File under:
State TV: Gadhafi to address people of Benghazi
[Ma'an] Libyan leader Moammar Gadhafi will address the people of the eastern rebel bastion of Benghazi later Thursday, state television reported.


... and if you can't believe state television who can you believe?



Posted by: Fred || 03/18/2011 00:00 || Comments || Link || E-Mail|| [6472 views] Top|| File under:
Kadhafi blames terrorists, blasts Arab League
[Maghrebia] Speaking to supporters at his fortified compound in Tripoli on Tuesday (March 15th), Libyan leader
Moamer Qadaffy


... Custodian of Wheelus AFB for 42 long years ...


denied that his country was witnessing any crises.

He accused backers of a no-fly zone of trying to destabilise the country, saying Libya was "a peaceful country". He added, "They want Qadaffy to leave, well I challenge

La Belle France

, Britain to give their citizens the freedom, let them allow their people to rule themselves. I challenge them."

Qadaffy also threatened to attack

La Belle France

if they ever attack Libya, "Are Libyans their slaves?" he asked.

In response to

the vaporous Arab League

's call for a no-fly zone, Qadaffy decided that the Arab League ceased to exist. "There is no such thing as the Arab league," he said. He then blasted the Gulf Co-operation Council for making a similar suggestion, saying that "it's actually the 'Gulf Unco-operative Council.'"

Meanwhile,


...back at the bunker...


authorities showed

news hound

s statements from Salah Ali Abu Auba, a supposed member of the Libyan Islamic Fighting Group (LIFG). Abu Auba said he was deceived into joining the group and that he originally wanted to support peaceful demonstrations in Az Zawiyah. He was

jugged

on charges of belonging to al-Qaeda as Libyan army forces recaptured the city.

In addition to the LIFG accusations, Libyan state television said.


... and if you can't believe state television who can you believe?


a number of rebels, whom it billed as a "horde of traitors", were killed by loyalist forces. State TV also claimed that the Jamahiriya
... An Arabic neologism coined by Muammar al-Qadaffy. The word jamahiriya was derived from jumhuriya, which is the usual Arabic translation of republic. It was coined by changing the component jumhur ‐ public ‐ to its plural form, jamahir — the masses. Thus, it is similar to the term People's Republic, only more denigrating to the actual inhabitants of the country...
flag was raised over the city of Tobruk near the Egyptian border and that the situation was under the control of popular leadership from al-Salum border crossing.

Moreover, state TV alleged that the people of Benghazi raised the Jamahiriya flag and Qadaffy pictures on Tuesday, adding that a food aid convoy was looted by rebels. However,
The emphatic However...
when Magharebia spoke to Benghazi resident and journalist Khalid, he said that this was completely untrue. Benghazi was still under revolutionaries' control and what was broadcast by the Libyan television was part of a media and psychological war.

He added that revolutionaries' will was strong and that there were large numbers of volunteers in Benghazi and Ajdabiya willing to fight Qadaffy's battalions and halt their advance.

The Libyan news agency said that a number of rebel leaders, who it described as "gangs of terrorist mercenaries linked to al-Qaeda and collaborators",

decamped

across the Egyptian border, leaving behind the young people whom they had deceived. Pro-government sources maintained that the Libyan armed forces now controlled the Libyan-Egyptian border.

Authorities claimed later on Tuesday that the city of Ajdabiya had fallen and was "cleansed" of what it labelled as terrorists. Rebel commanders, however, denied that the city was retaken by pro-Qadaffy forces.

Meanwhile in the western city of Zuwara, the Libyan news agency said that residents went out to protest in support of Qadaffy after the city came under artillery fire from pro-Qadaffy forces. Press reports said the Libyan army units entered the town centre in the early morning hours, killing one rebel and injuring seven others.

Also on Tuesday, Qadaffy's foreign ministry warned all Arab and international media outlets that authorities would bear no legal or moral responsibility for dangers they face if they entered Libya without approval. The statement came just days after an

Al Jizz

cameraman was killed near Benghazi. The Tripoli-based officials added that they were keen to enable all media professionals to know the truth.
Posted by: Fred || 03/18/2011 00:00 || Comments || Link || E-Mail|| [6469 views] Top|| File under:
Africa Subsaharan
Ivory Coast crisis: 'Deadly shelling' in Abidjan
Shells have been fired at a district of Abidjan opposed to disputed Ivory Coast President
Laurent Gbagbo,


... President of Ivory Coast since 2000. Gbagbo lost to Alassane Ouattara in 2010 but his representtive tore up the results on the teevee and Laurent has refused to leave despite the international community's hemming, hawing, and broad hints...


with reports of at least 25 dead.

Two shells landed in a market in the Abobo area, residents said. The UN said they were fired by Mr Gbagbo's troops

Some 370,000 people have fled recent clashes in Abidjan - many from Abobo, which backs Alassane Ouattara, Mr Gbagbo's presidential rival.

Gbagbo loyalists have been accused of atrocities against his rivals' backers.

Mr Ouattara is widely recognised as the winner of last year's elections.

A UN spokesman said a team that went to Abobo "could see that the armed forces of President Laurent Gbagbo fired at least six missiles on the market and surrounds".

Hamadane Toure said the shells killed 25 to 30 people and had injured between 40 and 60, AFP reports.

He said the UN expressed its "indignation in the face of such atrocities against innocent civilians" and vowed that the "perpetrators will not go unpunished".


Posted by: lotp || 03/18/2011 00:00 || Comments || Link || E-Mail|| [6470 views] Top|| File under:
Arabia
Uneasy calm after Bahrain crackdown
Sure is quiet out there.
Yeah. Too quiet...
[Arab News] MANAMA/ALKHOBAR: In an early morning raid on Wednesday, Bahraini security forces cleared hundreds of anti-government protesters camping in makeshift tents for the last three weeks at the famous Pearl Roundabout in the heart of the Bahraini capital.

A Bahraini government source told Arab News that the cleanup operation began at 5:30 a.m. and was over by 9:50 a.m.

"We had given the squatters adequate warning and ample time to vacate the area," he said. "As our forces started clearing their way to the roundabout, they faced a number of obstacles and ambushes. They were fired upon, resulting in the death of two soldiers."

Doctors and journalists reporting from the scene said three protesters died and scores injured in the operations around the roundabout.

Television footage showed burning canisters and thick black clouds billowing from the area, partially obscuring the famous landmark.

"During the evacuation operation, the forces came across many barricades set up by the squatters in order to hinder the troop advancement," the government source said.

The protesters, he said, had set fire to everything they came across. They torched the makeshift plastic tents by throwing Molotov cocktails on them.

The government spokesperson said another group of forces encircled the nearby Salmaniya Medical Complex and removed the ambulances parked at the entrance to block the soldiers from approaching the area. He said the troops were asked to use tear gas and not to use live ammunition. "The whole operation was successful and was over in a matter of few hours," he said.



King of the Arabians, Sheikh of the Burning Sands, Custodian of the Two Holy Mosques

King Abdullah received a telephone call from US President Barack B.O. Obama on Wednesday. The two leaders discussed major regional and international developments including the situation in Bahrain, the Saudi Press Agency said.

Foreign Minister Prince Saud Al-Faisal and his counterparts in Bahrain and the UAE held talks with Turkish Foreign Minister Ahmet Davutoglu on the Gulf situation.

Members of Bahraini opposition groups told Arab News that heavy force was used against "unarmed and peaceful" protesters.

"We kept shouting, peace, peace, but they would not listen to us. They charged at us menacingly ... we held our ground for long and then started running helter-skelter," said a middle-aged protester who only identified himself as Abu Ali.

A leading member of the opposition denounced the assault as a declaration of war on his community. "This is war of annihilation. This does not happen even in wars and this is not acceptable," Abdel Jalil Khalil, the head of Al-Wefaq's 18-member Parliament bloc, told

Rooters

. "I saw them fire live rounds, in front of my own eyes."

The reaction from business-friendly pro-government supporters was one of relief. "Thank God, the roundabout has finally been cleared," said Dalia Marzouki. "We were like hostages in our own country. These people had started blackmailing everybody. I support my government, there has to be law and order."

The country's large expatriate community, especially Paks and Bangladeshis, has also taken a harsh line against the protesters. One particular reason for this is the killing and stabbing of members of these communities in the last two days. One journalist said bodies of two Bangladeshi workers were recovered from Sitra village on Tuesday night. They had stab wounds indicating that an armed mob had set upon them. Three days earlier, a Pak expatriate was dragged from his car and brutally killed.

Iraq's Prime Minister Nuri Al-Maliki criticized military intervention in Bahrain, and followers of

holy man

Moqtada Sadr

erupted into the streets

of

Storied Baghdad

.

Iran, meanwhile, withdrew its ambassador from Bahrain "in protest at the killing of the people of Bahrain by its government," a statement posted on the government website dolat.ir said.

US Secretary of State
Hillary Clinton
... sometimes described as the Smartest Woman in the World and at other times as Mrs. Bill, never as Another William H. Seward ...
criticized the deployment of Gulf troops in Bahrain.
Posted by: Fred || 03/18/2011 00:00 || Comments || Link || E-Mail|| [6470 views] Top|| File under:
At least 84 wounded in new Yemen clashes
[Bangla Daily Star] Yemeni security forces used live fire and tear gas yesterday on protesters demanding an end to the rule of President
President-for-Life Ali Abdullah Saleh


... Saleh initially took power as a strongman of North Yemen in 1977, when disco was in flower, after serving as a lieutenant colonel in the army. He had been part of the conspiracy that bumped off his predecessor, Ibrahim al-Hamdi, in the usual tiresome military coup, and he has maintained power by keeping Yemen's many tribes fighting with each other, rather than uniting to string him up. ...


, wounding at least 84, activists said.

Protesters in the southern city of Taiz said 80 people were hit while four were reported

maimed

in the capital Sanaa when police opened live fire and let off tear gas.

Some 150 people were

maimed

on Wednesday when security forces tried to break up a rally in the Red Sea city of Hudaida.

The Arabian Peninsula state, neighbor to oil giant

Soddy Arabia

, has been hit by weeks of protests trying to shake loose Saleh's 32-year grip on power.
Posted by: Fred || 03/18/2011 00:00 || Comments || Link || E-Mail|| [6471 views] Top|| File under:
Britain
British Airways bomber jailed for 30 years
A British Airways worker has been jailed for 30 years for plotting with a senior al-Qaeda planner to smuggle a bomb onto a trans-Atlantic aircraft.


Another terrorist family. Our lad joined Jamaat al-Muslimeen while at school in Britain, then connected with the Bangladeshi branch. His brother joined al Qaeda, then went to Yemen. There he he put his brother in touch with Anwar al-Awlaki, who has encouraged so many terror attacks in the last few years. So this also could be thought of as another al-Awlaki project... Thank goodness the police were paying attention!
Posted by: tipper || 03/18/2011 13:46 || Comments || Link || E-Mail|| [6486 views] Top|| File under:
Caribbean-Latin America
Mayhem in Monterrey: 2 die, 11 wounded
For a map, click here. For a map of Nuevo Leon, click here. For a map of Monterrey, click here.
Two dead and 11 hurt is the toll in several shooting incidents in and around Monterrey Nuevo Leon, including six Mexican Policia Federal wounded in an ambush Wednesday night in San Nicholas de las Garza, Nuevo Leon.


One municipal police officer was wounded in a shooting late Tuesday night following a grenade attack on a police substation in Apodaca, Nuevo Leon, say Mexican press accounts.

Armed suspects aboard a Ford Ranger pickup truck attacked a police substation near the intersection of calles Moises Saenz and Zaragoza in the El Mezquital colony at about 2330 hrs using hand grenades and small arms fire.

The substation was unoccupied since it is only open during the day. Following the attack, the suspects headed south towards San Nicholas, where they were intercepted near the corner of calles Santa Rosa and Lopez Mateos. There the suspects abandoned the vehicle and fled into a nearby woods.

As police closed in on their location the suspects opened fired hitting an unidentified municipal police officer.

None of the suspects were captured in the pursuit.


Two Guadalupe, Nuevo Leon municipal transit police officers were wounded in a grenade attack Tuesday night.

The police were parked at a gas station at about 2000 hrs when at least two armed suspects aboard a sedan threw a hand grenade at the officers near the intersection of avenidas Miguel Aleman and Las Américas in the America colony.

The police suffered minor injuries. Damage was limited to the police unit, which was totally destroyed by the detonation.


An intergang shooting in Guadalupe, Nuevo Leon Wednesday has left two gang members dead and two others seriously wounded. The shooting took place at about 1200 hrs near the intersection of calles Sayula and Tenochtitlan in the Azteca colony. Reports say the shootout forced a nearby primary school to close down.

Reports also say two armed suspects arrived at the scene aboard a Dodge Caravan and fired on four individuals killing two. It is assumed the shooters fled the area without being caught.


The bodyguard of a local mayor was shot and killed Wednesday night in Apodaca, Nuevo Leon. Miguel Angel Romero was driving his Chevrolet Blazer on avenida Metroplex when armed suspects aboard another vehicle fired on him wounding him. Angel Romero died later that evening at the Hospital Universitario.

Angel Romero was a bodyguard for Escobedo, Nuevo Leon mayor Clara Luz Flores,and had served in the Mexican Army.


Six Mexican Federal agents and one civilian were shot and wounded in an ambush near San Nicholas de las Garza, Nuevo Leon Wednesday night. A detachment of Policia Federal were on patrol near the intersection of Avenida La Aurora and Calle Septima when they were fired on by armed suspects at about 2240 hrs. The civilian wounded was caught in the crossfire. Several units of Mexican security forces subsequently searched the area but failed to turn up the attackers.

Later that evening one suspect was arrested in connection with the shooting. A vehicle and a number of weapons and munitions were seized.


A large detachment of Mexican Marines conducted a raid on a warehouse in Guadalupe Thursday morning. Reports say the 15 vehicle unit was assisted by two helicopters as the soldiers entered the warehouse and two nearby residences. No further information has been released on the operation.
Posted by: badanov || 03/18/2011 00:00 || Comments || Link || E-Mail|| [6476 views] Top|| File under:
India-Pakistan
General Kayani strongly condemns predator strike
[Geo News] Chief of Army Staff (COAS) General Ashfaq Parvez Kayani


... four star general, current Chief of Army Staff of the Mighty Pak Army. Kayani is the former Director General of ISI...


strongly condemned the predator strike carried out on Thursday in North
Wazoo Agency resulting in loss of innocent lives.

He said it is highly regrettable that a jirga of peaceful citizens including elders of the area was carelessly and callously targeted with complete disregard to human life, said a ISPR

blurb

issued here.

"In complete violation of human rights


... which are not the same thing as individual rights, mind you...


, such acts of violence take us away from our objective of elimination of terrorism. It is imperative to understand that this critical objective cannot be sacrificed for temporary tactical gains. Security of people of Pakistain, in any case, stands above all," he added.


Since when do the lordly Punjabis consider the tribals to be anything but hairy, flea-bitten, barbaric Untermenshen incapable of the slightest improvement?

COAS said "Pakistain Army condoles with the families whose dear and near ones have been martyred in this senseless attack. Pakistain Army shares the grief of people of Waziristan. Troops on ground have been ordered to render all possible assistance to bereaved families."

"Pakistain Army wishes to assure brave people of Waziristan that we shall do our best and utmost to protect their life, honour and dignity at all costs. Pakistain Army is fighting the Islamic fascisti and not its brethren in tribal areas." Gen Kayani added

The COAS said that Pakistain Army has already launched a protest in the strongest possible terms, adding that it has been highlighted clearly that such aggression against people of Pakistain is unjustified and intolerable under any circumstances.
Posted by: Fred || 03/18/2011 00:00 || Comments || Link || E-Mail|| [6485 views] Top|| File under: Govt of Pakistan
Iraq
Bomb wounds 3 civilians in central Baghdad
BAGHDAD / Aswat al-Iraq: Three civilians were wounded on Thursday in a roadside bomb blast in central Baghdad, a security source said.

"A roadside bomb went off on Thursday (March 17) near Uqba bin Nafeaa square, central Baghdad, wounding three civilians," the source told Aswat al-Iraq news agency.

He did not give more details.
Posted by: Steve White || 03/18/2011 00:00 || Comments || Link || E-Mail|| [6471 views] Top|| File under:
Southeast Asia
Fourth book bomb discovered in Indonesia
[Straits Times] INDONESIAN police said on Thursday they had found a 'book bomb' in Jakarta, the fourth in a series of incidents in the capital this week.

The latest bomb, hidden in a hollowed-out book entitled Jewish Militant, was addressed to Indonesian rock musician Ahmad Dhani, who is known for his songs protesting against religious extremism.

'The package was delivered to his house on March 15 but it was not opened,' Jakarta police

front man

Baharudin Djafar told AFP.

'The police were called to look at the package today. We found a bomb in it and defused it,' he added.

Police on Tuesday found three similar bombs, one of which went kaboom! and injured four people. That package was addressed to Ulil Abshar Abdalla, a well-known liberal

Mohammedan

figure who espouses pluralism and religious tolerance.

The other bombs were mailed to former top counter-terrorism police official Goris Mere and youth organisation Pemuda Pancasila chairman Yapto Suryosumarno.
Posted by: Fred || 03/18/2011 00:00 || Comments || Link || E-Mail|| [6481 views] Top|| File under: Jemaah Islamiyah
Malaysia seizes possible nuclear weapons parts
[Straits Times] MALAYSIAN police confirmed on Thursday they have seized two containers which may contain parts used to make nuclear weapons, from a ship bound for western Asia.

'I can confirm that we have seized the containers at Port Klang but we do not know yet whether these are possibly parts to help make weapons of mass destruction or nuclear items,' national police chief Ismail Omar told AFP.

'We are waiting for a report from our nuclear agency on the parts seized before we can make any determination and investigations are still ongoing,' he added.

His comments follow a front page story in the influential Sun daily which said police had seized 'parts of an equipment believed used to make weapons of mass destruction, including nuclear warhead' from a ship about 10 days ago.

The paper said the Malaysian-registered vessel, which had arrived from China and was headed for western Asia, carried dismantled equipment parts which were listed among items subject to controlled and restricted sale by the UN Security Council and other international laws.

It said the captain and crew were questioned by police before being allowed to leave port with their vessel, while authorities impounded the two containers and their contents. Last April, Premier Najib Razak said his country would strictly enforce a new law to curb trafficking of nuclear weapons components after being linked to the illegal supply of sensitive technology to Iran and Libya.
Posted by: Fred || 03/18/2011 00:00 || Comments || Link || E-Mail|| [6471 views] Top|| File under:
Syria-Lebanon-Iran
Diplomats say new Iran weapons materials seized
Similar to the Malaysia story, but these were shipped at different times and through different countries. Norks are awfully frisky.

South Korea and Singapore have intercepted suspect nuclear and weapons materials bound for Iran that breach UN sanctions imposed on the Islamic republic, diplomats said.

The two seizures, made in the past six months but only revealed now, add to a growing list of alleged Iranian attempts to breach an international arms embargo, which are bringing mounting pressure to tighten sanctions, they said.

"South Korea authorities found more than 400 suspicious tubes in a jet cargo at Seoul airport in December," one diplomat said, giving details from a report to the UN Iran sanctions committee. The tubes could be used for nuclear facilities, the diplomat said, speaking on condition of anonymity because the seizures have not been made public.

"In September, aluminium powder that can be used for rockets was found on a ship in Singapore harbor," the diplomat added.

In each case the product was destined for Iran.

The details were confirmed by a second envoy at the UN who said the sanctions committee would study them when it discusses the latest report from Iran experts monitoring the sanctions regime.
Posted by: Steve White || 03/18/2011 00:00 || Comments || Link || E-Mail|| [6470 views] Top|| File under:
Lebanon army says dismantles Israeli spy device
BEIRUT - The Lebanese army said on Thursday it had uncovered and dismantled an Israeli surveillance camera near the southern port city of Tyre. The army said the device had been discovered based on information passed to Lebanese intelligence by "resistance sources", a reference to Shi'ite militant group Hezbollah which maintains a stronghold in the south.

An army statement said the device, built to resemble a rock, was capable of monitoring a 15 km (10 mile) stretch of the southern coast from al-Bayyada to Tyre and could be operated using spy drones. Asked for comment, an Israeli military spokeswoman said she would check the report.


After she stopped snickering...

In December the army uncovered two similar devices in mountains above Beirut. Lebanon's prime minister at the time, Saad al-Hariri, urged the United Nations in January to increase pressure on Israel to end all violations of Lebanese borders.

Posted by: Steve White || 03/18/2011 00:00 || Comments || Link || E-Mail|| [6476 views] Top|| File under:
Who's in the News
50
[untagged]
2
Govt of Pakistan
2
Hamas
2
Taliban
1
Jemaah Islamiyah
1
Govt of Iran
1
Commies
Bookmark
E-Mail Me
The Classics
The O Club
Rantburg Store
The Bloids
The Never-ending Story
Thugburg
Gulf War I
The Way We Were
Bio
Merry-Go-Blog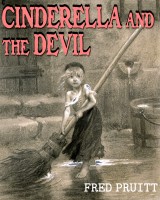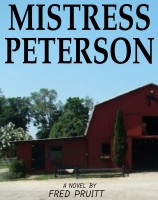 On Sale now!


A multi-volume chronology and reference guide set detailing three years of the Mexican Drug War between 2010 and 2012.

Rantburg.com and borderlandbeat.com correspondent and author Chris Covert presents his first non-fiction work detailing the drug and gang related violence in Mexico.

Chris gives us Mexican press dispatches of drug and gang war violence over three years, presented in a multi volume set intended to chronicle the death, violence and mayhem which has dominated Mexico for six years.
Click here for more information


Meet the Mods
In no particular order...


Steve White
Seafarious
Pappy
lotp
Scooter McGruder
john frum
tu3031
badanov
sherry
ryuge
GolfBravoUSMC
Bright Pebbles
trailing wife
Gloria
Fred
Besoeker
Glenmore
Frank G
3dc
Skidmark
Alaska Paul



Better than the average link...



Rantburg was assembled from recycled algorithms in the United States of America. No trees were destroyed in the production of this weblog. We did hurt some, though. Sorry.
3.237.16.210

Help keep the Burg running! Paypal: