Africa Horn
Somali pirates learn not to screw with Seychelles CG
A Seychelles coastguard vessel on Tuesday repelled an attack by Somali pirates, destroying two of their boats, hours after rescuing 27 fishermen in the Indian Ocean, it said in a statement.

The Topaz, one of the Indian Ocean state's two coastguard vessels, came under attack from three Somali pirate skiffs overnight, said a statement by the coastguard's commanding officer.

"Topaz returned fire, one attack skiff was sunk and the mother ship exploded and caught fire. The third skiff managed to escape," the statement said. "The fate of the pirates on all three vessels is unknown," it added.


Don't sound like they're losing too much sleep over that...


The Topaz on Monday launched a rare and brazen operation to free six Seychellois fishermen who had been captured by Somali pirates over the weekend southeast of the archipelago's main island of Mahe. When the Topaz caught up with the pirates, it found the ransom-hunting bandits heading back towards their base in Somalia with 21 Iranian fishermen also held hostage.

Despite seeing the 27 hostages being held at gunpoint on the deck of the hijacked Iranian dhow, the Seychelles authorities took the decision to attack the pirates after warning shots proved unsuccessful.

The Topaz unleashed a deluge of bullets into the Iranian boat's engine compartment, setting it on fire and forcing all on board to jump into the ocean.

Joel Morgan, the Seychelles' minister of transport and environment also in charge of anti-piracy, said Monday that all hostages were rescued, with only one Iranian seaman suffering a gunshot wound to the arm.

The Seychelles, whose economy relies heavily on tuna-fishing and tourism, has had several ships hijacked since 2008 and has since taken tough action to combat the scourge of piracy, with robust international backing. "We were determined that such incidents do not repeat themselves, and it was important that the vessel not be allowed to reach Somalia," President James Michel said in a statement Monday. "This is in line with the new law passed in Seychelles which allows us to go in pursuit of pirates... and today this was achieved without any loss of life," Morgan said.

The release of pirate-held hostages by force is rare and has yielded mixed results in the past. The Topaz is expected in the port of Victoria with the freed fishermen and captured pirates later Tuesday.

Seychelles lawmakers earlier this month passed a new law allowing the nation -- whose 115 islands are spread over a territory three times the size of France but are inhabited by only 85,000 people -- to take tougher action. The archipelago is one of only two littoral states, together with Kenya, which has struck agreements with the Western powers patrolling the region's seas to prosecute suspected pirates.
Posted by: tu3031 || 03/31/2010 17:47 || Comments || Link || E-Mail|| [6522 views] Top|| File under:
Africa North
Algerian farmer charged with funding al-Qaeda
[Maghrebia] Algerian security services in Boumerdes arrested an alleged member of al-Qaeda's Zemmouri brigade, Liberte reported on Monday (March 29th). The 33-year-old farmer is accused of using agricultural product revenues to support terror groups in the region. Farm machinery allegedly acquired through racketeering was seized at the time of the farmer's arrest.
Posted by: Fred || 03/31/2010 00:00 || Comments || Link || E-Mail|| [6481 views] Top|| File under: al-Qaeda in North Africa
Mauritania charges alleged kidnapping ringleader
[Maghrebia] A Mauritanian court on Monday (March 29th) arraigned Oumar Ould Sidi Mohamed Ould Hamma, aka Oumar Sahraoui, on charges of orchestrating the al-Qaeda abduction of three Spanish humanitarian aid workers last December. The anti-terrorism court in Nouakchott also charged 18 alleged drug traffickers, including Algerian and Malian nationals, for the February clash with Mauritanian troops in Lemzarrab, ANI reported. Three traffickers were killed and some five tonnes of drugs, weapons, ammunition and supplies were seized during the confrontation.
Posted by: Fred || 03/31/2010 00:00 || Comments || Link || E-Mail|| [6479 views] Top|| File under: al-Qaeda in North Africa
Africa Subsaharan
Nigeria sharia court bans amputation 'tweets'
[Al Arabiya Latest] An Islamic Sharia court in northern Nigeria on Tuesday permanently banned a local rights group from discussing the country's first amputation for theft on the Internet, an activist said.

The same court had last week issued an interim order cutting off all online chats on the amputation of Buba Bello Jangebe's wrist in 2000 for the theft of a cow.

"The Magajin Gari Sharia court has made its ruling banning Civil Rights Congress (CRC) permanently from discussing the amputation of Buba Bello Jangebe," Shehu Sani, leader of the CRC told AFP.

"By this ruling it has become illegal for us to continue with the discussion on the 10th year anniversary of the amputation," he said.

The court last week ordered CRC to suspend its Twitter and Facebook online debates on the amputation.

Jangebe was the first person to have had his right wrist cut on the orders of a Sharia court in Zamfara State, a year after 12 northern Nigerian states adopted the strict Islamic penal code.

"Mockery of Sharia"
The ruling arose from a suit filed on March 19 by the Association of Muslim Brotherhood of Nigeria, a pro-Sharia group based in the northern political capital of Kaduna.

The Muslim group, whose group packed the courtroom on Tuesday, argued that Internet forums would be used as "a mockery of the Sharia system as negative issues will be discussed".

Lawyers for both sides argued the case for around 90 minutes before the judge Malam Lawal read out a 10-minute judgment.

The ruling is the first of its kind in Nigeria.

Around 100 members of the Muslim brotherhood burst into chants 'Allahu Akbar' (meaning "God is great") at the victory shortly after judgment was handed down, a witness said.

CRC members donned white T-shirts bearing "our right to Facebook and freedom to Twitter must not be violated" also squeezed for space in the packed courtroom.

The leading rights group in northern Nigeria launched the chat forums early this month to elicit public opinion on the amputation as well as lobby for a state apology to Jangebe and provision of an artificial limb for the amputee.

But the Muslim Brotherhood said Jangebe had neither contested his amputation nor appointed CRC as his attorneys or mouthpieces in the amputation case.

Out of Nigeria's 36 states, 12 re-adopted a strict version of Sharia in 1999 nearly a century after it had been abandoned.

Zamfara state in the predominantly Muslim north of the country pioneered the move after Nigeria returned to civilian rule following 15 years of military dictatorship.


Posted by: Fred || 03/31/2010 00:00 || Comments || Link || E-Mail|| [6503 views] Top|| File under:
Arabia
US Test-Fires Trident Missile In Drill With Saudis
H/T HotAir


The United States test-fired a submarine-launched ballistic missile capable of carrying nuclear warheads during a joint military exercise Wednesday with Saudi Arabia, a Western military official said.

The Trident missile launch was carried out in the kingdom, the official said, but he would not give a precise location. He spoke on condition of anonymity because of the sensitivity of the issue.

The U.S. has been strengthening missile defenses in allied Arab nations in the Gulf to help counter any potential missile strike from Iran. Like its nuclear work, Iran's missile program is of top concern to Washington and Arab nations wary of Tehran's growing influence in the region.

A defense official in Washington confirmed the missile launch on condition of anonymity because he was not authorized to speak on the record. He said, however, that it took place late last week and was part of a demonstration.
Posted by: Sherry || 03/31/2010 13:48 || Comments || Link || E-Mail|| [6531 views] Top|| File under:
Eisenhower Hawkeye crashes in Arabian Sea
MANAMA, Bahrain -- A U.S. Navy aircraft crashed in the Persian Gulf region on Wednesday and one of the four crew members is still missing, the military said in a statement. Three of the four crew members have been recovered and search and rescue efforts for the fourth one are currently under way, the U.S. Navy's statement said. It called the crash a "mishap."

The E-2C Hawkeye, which is primarily used to detect incoming aircraft with its 24-foot diameter radar, crashed in the North Arabian Sea after the it "experienced mechanical malfunctions." The plane was used for command and control functions on the aircraft carrier USS Dwight D. Eisenhower, as well as surveillance.

The Navy is investigating the incident, said the statement.
Posted by: tu3031 || 03/31/2010 11:29 || Comments || Link || E-Mail|| [6483 views] Top|| File under:
Bangladesh
Five Jamaat leaders asked to appear in court Apr 28
[Bangla Daily Star] A Dhaka court yesterday asked the Jamaat-e-Islami ameer and secretary general and three others to appear before it on April 28 in connection with a case filed against them for hurting religious sentiment of Muslims.

Metropolitan Magistrate Mehedi Hasan Talukder issued the summons against Matiur Rahman Nizami, Ali Ahsan Mohammad Mojaheed and three others after the plaintiff appealed to the court for issuance of arrest warrants against them.

Secretary General of Bangladesh Tarikat Federation Syed Rezaul Haque Chandpuri filed the case with the Chief Metropolitan Magistrate's Court on March 21.

The case stated that Dhaka City Jamaat-e-Islami Ameer Rafiqul Islam Khan compared Nizami to Prophet Hazrat Muhammad (SM) at a discussion in Dhaka on March 17, which hurt the emotions of Muslims.

After the hearing, Metropolitan Magistrate Abdullah-Al Mamun had fixed yesterday for passing an order on the case.

The three other accused are Jamaat Nayebe Ameer Delwar Hossain Sayedee, Rafiqul Islam Khan and city president of Chhatra Shibir ASM Yahia.

Earlier on Monday, the High Court granted anticipatory bail up to April 4 to five Jamaat-Shibir leaders after they appeared before it and sought the bails in the cases filed in Khulna, Chandpur, Rangamati and Lalmonirhat.

The vacation bench of Justice Md Shahidul Islam passed the order and also asked the petitioners to move the bail petitions before a regular bench on April 4.
Posted by: Fred || 03/31/2010 00:00 || Comments || Link || E-Mail|| [6486 views] Top|| File under: Jamaat-e-Islami
Caribbean-Latin America
Colombian rebels release hostage after 12 years
FLORENCIA, Colombia — Leftist FARC rebels on Tuesday released one of their longest held captives, a soldier kidnapped 12 years ago, the Red Cross said after receiving the hostage in the Colombian jungle.

It was a "successful operation," a spokesman for the International Committee of the Red Cross said after sergeant Pablo Emilio Moncayo was turned over by rebels at a jungle clearing and flown by helicopter to his awaiting family in Florencia, in northern Colombia.

Moncayo, 31, was the second soldier the Revolutionary Armed Forces of Colombia promised to release some time ago in negotiations with Senator Piedad Cordoba, who was also present at the release site.

Corporal Daniel Calvo, 22, was released on Sunday after almost one year in captivity.

President Alvaro Uribe welcomed Moncayo's release. "We welcome back sergeant Moncayo. We are so happy for his family. Colombia receives with open arms all those who return from captivity and strongly condemns their kidnappers," Uribe told university students in Cucuta, on the border with Venezuela.

FARC recently ruled out any further hostage releases until the conservative Uribe administration reciprocates by releasing some of the hundreds of FARC rebels in federal prisons. Uribe has steadfastly refused to give in to a prisoner swap with the rebels.

FARC is believed to be holding 21 soldiers and police hostage, apart from a large number of civilian hostages.

Moncayo was kidnapped on December 21, 1997, when he was an 18-year-old corporal in the army. He was promoted to sergeant while in captivity. He was one of the longest held FARC hostages, along with fellow soldier Libio Jose Martinez, who was kidnapped on the same day, one year after he fathered his first child.
Posted by: Steve White || 03/31/2010 00:00 || Comments || Link || E-Mail|| [6467 views] Top|| File under:
Caucasus/Russia/Central Asia
Twelve killed by twin suicide bombings in Russia's Dagestan
At least 12 people, including a top local police official, have been killed by two suicide bombings in Russia's North Caucasus republic of Dagestan.

A car bomb was detonated at about 0830 (0430 GMT) outside the offices of the local interior ministry and the FSB security agency in the town of Kizlyar.

Another bomber then blew himself up 20 minutes later as a crowd gathered.

Russia is on alert after double suicide bombings on the Moscow Metro on Monday morning, which left 39 people dead.

Prime Minister Vladimir Putin has called on security forces to "scrape from the sewers" those responsible. Investigators say they believe the bombers were linked to militants operating in the North Caucasus.

The BBC's Richard Galpin in Moscow says that although it is too early to say whether there is a link between the attacks in Dagestan and Moscow, they both bear the hallmarks of previous suicide bombings carried out by Islamist militants from the restive region.

Last month, Chechen rebel leader Doku Umarov warned that his fighters' "zone of military operations will be extended to the territory of Russia... the war is coming to their cities".
Posted by: john frum || 03/31/2010 06:09 || Comments || Link || E-Mail|| [6487 views] Top|| File under:
India-Pakistan
Top Maoist Kishenji missing, Indian Govt silent
New Delhi: The mystery over whether CPI(Maoist) leader Koteshwar Rao alias Kishenji is dead or alive shows no signs of getting over any time soon.


Better get an ouija board ...


Union Home Minister P Chidambaram on Wednesday cleverly parried questions on Kishenji during a press conference in New Delhi. When asked about the whereabouts of Kishenji, Chidambaram only said that the top Maoist seems to have not contacted the media in the last few days.

"Well he has not called any of the media persons in last 10 days," said Chidambaram.

There has been no news about Kishenji ever since a gunfight in West Bengal last week. There have been reports that Kishenji was injured during a 12-hour long gunfight with security forces near the forest in West Bengal's Lalgarh.

The 51-year-old Maoist leader is a member of CPI(Maoist) Politburo and Central Military Commission. He is in charge of all the Maoist operations in West Bengal, Bihar, Jharkhand, Orissa and Chhattisgarh.
Posted by: john frum || 03/31/2010 12:12 || Comments || Link || E-Mail|| [6522 views] Top|| File under:
Pakistan Clash Kills 6 Soldiers, 20 Militants
Pakistani officials say six soldiers and at least 20 militants have been killed in a clash in the country's northwest, along the border with Afghanistan.

The military says up to 100 militants armed with guns, rockets and suicide vehicles attacked a security checkpoint in the Bara area of the Khyber tribal region early Wednesday. Troops retaliated and destroyed the vehicles that were rigged with explosives.

At least 15 soldiers and 30 militants were wounded in the fighting.

Elsewhere in the northwest, Pakistani intelligence officials say a suspected U.S. missile strike killed at least six militants near the town of Miranshah, in the North Waziristan tribal region early Wednesday.

Officials say a U.S. drone fired three missiles at a compound owned by a local tribesman and used by militants.

In recent months, the United States has increased missile attacks carried out by pilot-less drones, which target suspected al-Qaida and Taliban militant hide-outs in Pakistan's northwest.

The Pakistani military is also carrying out operations against militants in the region. Last week, about 100 militants were killed in the Orakzai tribal area.
Posted by: tipper || 03/31/2010 11:06 || Comments || Link || E-Mail|| [6486 views] Top|| File under:
Curfew in India's Hyderabad after Hindu-Muslim riots
[Dawn] Indian police on Tuesday imposed a curfew in parts of the southern city of Hyderabad, home to global IT giants Google and Microsoft, after three days of inter-religious clashes.

At least one man died in street battles between Hindu and Muslim mobs during violence triggered by arguments over putting up decorations for a religious festival, Hyderabad Police Superintendent A.K. Khan told AFP.

He said the victim, a Hindu youth, was stabbed to death on Monday and scores of people had been injured.

"We have imposed a curfew on parts of the city because we did not want the situation to escalate," Khan said, adding that the curfew would cover about a third of the city.

Violence spread over the weekend through the Muslim-dominated "old city" of Hyderabad with crowds pelting stones at each other near the tourist landmark of the Charminar mosque.

Five smaller mosques and one Hindu temple were slightly damaged, police said, as shops, buses and cars were set on fire.

Hyderabad city has attracted major investment from global information technology and pharmaceuticals firms, and is a symbol of India's emerging economy.

But it has also suffered from historically deep communal tension and growing unrest over the proposed division of Andhra Pradesh state into two entities, which has also lead police to impose curfews.

Frequent strikes and road and rail blockades have caused widespread disruption to business in the last year.

Analysts say the turmoil has created a sense of uncertainty among investors, though social networking group Facebook chose the city earlier this month for its first office in India.

Hyderabad police were on alert Tuesday as Hindus marked a festival celebrating the birth of the Hindu monkey god Hanuman.


Posted by: Fred || 03/31/2010 00:00 || Comments || Link || E-Mail|| [6477 views] Top|| File under:
Tehran says envoy kidnapped in Pakistan freed
[Al Arabiya Latest] Iranian agents have freed a diplomat from the Islamic republic who was kidnapped in Pakistan in November 2008, state media reported on Tuesday, in an apparent cross-border operation.

"Iranian intelligence agents, in a complex operation, have released Heshmatollah Attarzadeh, the Iranian diplomat who was abducted in Pakistan, and brought him home," the official IRNA news agency said.

A separate report on state television's website said gunmen had abducted Atarzadeh on Nov.13, 2008 in the city of Peshawar, northwest Pakistan. He was on his way to an Iranian consulate when kidnappers killed his local guard.

Suspicion for the kidnapping fell on the Taliban and affiliated militant groups such as al-Qaeda.

But criminal gangs, which at times use religion as a cover, are also active in the area.

Iran condemned the kidnapping at the time as a "terrorist act."

Iranian media did not give details of Attarzadeh's release but indicated it could have been a cross-border operation.
Posted by: Fred || 03/31/2010 00:00 || Comments || Link || E-Mail|| [6488 views] Top|| File under: TTP
Sipah-e-Sahaba worker shot dead in Karachi
[Dawn] Tension prevailed in New Karachi on Tuesday after a city worker of the banned Sipah-e-Sahaba Pakistan was shot dead in the area.

According to the police, the victim was sitting in a local restaurant, when two unidentified gunmen riding on a motorcycle gunned him down and subsequently escaped.

Following the murder, more unidentified gunmen resorted to aerial firing in the area. Police then used tear gas shells to disperse the angry mob.

Law Enforcement Agencies have launched a door-to-door search operation in the Godra area to capture the suspects.


Posted by: Fred || 03/31/2010 00:00 || Comments || Link || E-Mail|| [6481 views] Top|| File under: Sipah-e-Sahaba Pakistan
Taliban torch boys' school in Lower Dir
[Dawn] Taliban militants set fire to a boys' school Tuesday in northwest Pakistan nearly a year after the military launched a major assault to evict militants from the area, police said.

The arson attack took place in Maidan town of Lower Dir, where residents took up arms to fight against militants fleeing a military offensive designed to crush Taliban insurgents last year.

The villagers saw the flames after waking up for pre-dawn prayers. Nobody was hurt in the incident as the school was closed for the night, police said.

The five rooms of the government-run primary school were destroyed.

"Militants sprinkled kerosene oil and then set it on fire. Obviously Taliban are involved," Mumtaz Zarin, the district police chief told AFP by telephone.

Three US soldiers were killed and two wounded in a bomb blast in Lower Dir in February shortly before an inauguration ceremony at a girls' school that had been renovated with US humanitarian assistance.

Militants opposed to co-education have destroyed hundreds of schools, mostly for girls, in northwest Pakistan in recent years.

Pakistan last week expanded its military campaign against Taliban militants, pressing an assault to eradicate them from the tribal district of Orakzai, following operations in South Waziristan, Lower Dir, Swat and Buner.

Posted by: Fred || 03/31/2010 00:00 || Comments || Link || E-Mail|| [6481 views] Top|| File under: TTP
US hopes to give Pakistan drones within a year
[Dawn] The Pentagon aims to deliver a fleet of surveillance drones to Pakistan within a year, but weaponized versions of the unmanned aircraft are still off-limits, a US military official said on Monday.

US Defense Secretary Robert Gates announced plans in January to provide Islamabad with what aides said at the time were 12 Shadow drones, aiming to boost its ability to track insurgents, reports Reuters.

But a senior US military official, briefing reporters at the Pentagon on the condition of anonymity, said Islamabad was still weighing whether Shadow drones were the model of unmanned aircraft best suited to its needs.

"We looked at Shadows. We looked at Scan Eagles and other tactical UAVs that are out and about and what we want to do is try to find out which model is best," the official said, referring to drones as unmanned aerial vehicles, or UAVs.

Shadows are manufactured by AAI Corporation, a unit of Textron Systems, while Scan Eagles are manufactured by Boeing Co.

Islamabad has also pressed for weaponized drones, like the ones the CIA is covertly using in Pakistan to track and kill Al-Qaeda and Taliban insurgents.

The official, asked about that request, said general US policy was not to export weaponized capabilities of any drone aircraft. Washington has been reluctant to share sensitive technology so far.

The number of surveillance drones that the United States would eventually provide to Pakistan depends on the cost of the model selected, the official said.

"A key factor will be how quickly we can get the capabilities to them," the official said.

Pressed on timing, the official said: "I would like to think that we would get them there within a year."

Pakistan is already using some non-US, imported drone technology and has modified a C-130 military transport aircraft to allow some surveillance activities, the official said.

Drones have proven to be a crucial technological advantage for the US military in Afghanistan and Iraq, allowing it to remotely track militants and giving commanders battleground imagery in real time.

Gates told a Senate hearing last week it was in the US interest to try to help close allies get drone technology, despite limitations on exports imposed by an international pact, known as the Missile Technology Control Regime.

The MTCR is a pact among at least 34 countries aimed at curbing the spread of unmanned delivery systems that could be used for weapons of mass destruction.

Posted by: Fred || 03/31/2010 00:00 || Comments || Link || E-Mail|| [6485 views] Top|| File under: Govt of Pakistan
Air strikes kill 26 militants in Orakzai
[Dawn] Fighter planes bombed Taliban positions in the northwestern tribal region of Orakzai on Tuesday, killing 26 militants and destroying some of their hideouts, a government official said.

A semi-autonomous region, Orakzai is considered a militant stronghold of Pakistani Taliban chief Hakimullah Mehsud, widely believed to have been killed in a US drone aircraft attack in January.

Home-grown Taliban militants are seeking to topple government of President Asif Ali Zardari.

The government official in the region, Asghar Khan, told Reuters that aircraft carried out bombings in various parts of Orakzai.

He said 26 Taliban were killed in the bombing.

Pakistan's military has recently stepped up operations against militants in Orakzai. Security officials say forces killed about 100 militants in clashes last week, but there has been no independent verification of these figures.

Pakistani action against militants along its Afghan border is seen as crucial to US efforts to bring stability to Afghanistan, particularly as Washington sends more troops there to fight a raging Taliban insurgency before a gradual withdrawal starts in 2011.

The two allies pledged increased cooperation in tackling militants during two days of talks in Washington last week, with Washington promising to speed up overdue military payments.

Posted by: Fred || 03/31/2010 00:00 || Comments || Link || E-Mail|| [6492 views] Top|| File under: TTP
Suspected US drone kills 6 in N.Waziristan
[Geo News] At least six persons were killed in a US unmanned plane attack on Tapi area located on Miranshah road in Bannu of North Waziristan district, sources told media late on Tuesday night. Two missiles were fired from US drone, killing six persons and injuring few more, according to preliminary information as reported by sources. More drones' flights are still underway over the area, sources further said.

According to details reached here as released by a foreign news agency, an unmanned US aircraft fired three missiles, destroying a compound in tribal belt near the Afghan border early Wednesday and killing six militants, security officials said. ""A US drone attack targeted a compound owned by Zamir Khan, a local tribesman, and used by militants. Two missiles were fired,"" a Pakistani security official told media on condition of anonymity. ""Four people were killed,"" the official said.

The strike took place at the village of Tapi, in the district of North Waziristan about 20 kilometres (13 miles) east of the town of Miranshah.

Another intelligence official confirmed the first attack and said another US drone fired a third drone into the same compound killing, another two suspected militants and bringing the overall death toll to six. The identities of the dead were not immediately known, nor whether they included any high-value targets.

The area is a known stronghold of the Haqqani network active in attacks on US troops in Afghanistan and of Afghan warlord Hafiz Gul Bahadur, who is reputed to control up to 2,000 fighters in the nine-year Afghan insurgency.

After the first attack at about 12:45 am (1945 GMT) local residents saw flames leaping out of the compound and said more drones were hovering over the area, preventing them from collecting the dead. Local security officials said the targeted compound was a residence for militants and Wednesday""s attack was the second in North Waziristan in days. Two militants were also wounded in the attack, they said.

Posted by: Fred || 03/31/2010 00:00 || Comments || Link || E-Mail|| [6513 views] Top|| File under: al-Qaeda in Pakistan
Iraq
3 injured as bomb targets freight train in western Anbar
ANBAR / Aswat al-Iraq: An improvised explosive device went off on Tuesday targeting a freight train in western Anbar, injuring the driver and two workers, according to a police source.

"The bomb, planted on the rail between Akashat city and the Phosphate factory in western Anbar, exploded while a freight train was passing, injuring three civilians, including the driver and two of the train's workers, one of them who remains in critical condition,' the source told Aswat al-Iraq news agency.

"Security forces sealed off the whole region and started to search the region, fearing a possible second bomb in the same place,' he added.

Ramadi, the capital of Anbar, lies 110 km west of Baghdad.
Posted by: Steve White || 03/31/2010 00:00 || Comments || Link || E-Mail|| [6490 views] Top|| File under:
Israel-Palestine-Jordan
Palestinian teen killed as Israelis fire on Gaza
31 March 2010 GAZA CITY - A Palestinian teenager was killed and several others were wounded Tuesday as Israeli troops fired on protestors near the Gaza border while Israeli Arabs and Palestinians marked "Land Day.'

A 15-year-old Palestinian, Mohammed al-Faramawi, was shot dead east of the southern Gaza town of Rafah near the heavily guarded border shortly before dozens of demonstrators marched to the site. Gaza medics and witnesses said he was killed by Israeli forces, charges denied by the Israeli military, which said it had fired warning shots at those approaching the border but had not hit anyone.

"Following an examination of the Gaza division, we are not familiar with any incident of a Palestinian being hit by IDF (Israeli military) fire,' a spokesman said.


If the Israelis want to hit someone, they hit 'em ...


In a similar incident east of the town of Khan Yunis, hundreds of demonstrators marched to the border and hurled rocks at Israeli troops, who responded with live fire, witnesses said.

The demonstration took place near the site of fierce clashes last weekend that killed two Israeli soldiers and two Palestinians and shook the relative quiet along the border since the 2008-2009 Gaza war.

Another Palestinian, 14, was shot in a similar incident near the Maghazi refugee camp in central Gaza, according to Hassanein. The army said troops opened fire because these border areas were no-go zones for Palestinians.

"The area near the fence is a war zone repeatedly used by Palestinians to plant explosives, dig tunnels and kidnap soldiers,' an army spokesman said, adding soldiers had acted "in accordance with procedure.'


Paleos are kinda stupid that way ...
Posted by: Steve White || 03/31/2010 00:00 || Comments || Link || E-Mail|| [6492 views] Top|| File under:
Syria-Lebanon-Iran
CIA: Iran capable of producing nukes
By Bill Gertz

Iran is poised to begin producing nuclear weapons after its uranium program expansion in 2009, even though it has had problems with thousands of its centrifuges, according to a newly released CIA report.

"Iran continues to develop a range of capabilities that could be applied to producing nuclear weapons, if a decision is made to do so," the annual report to Congress states.


That's not possible, a National Intelligence Estimate in 2007 said so ...


A U.S. official involved in countering weapons proliferation said the Iranians are "keeping the door open to the possibility of building a nuclear weapon."

"That's in spite of strong international pressure not to do so, and some difficulties they themselves seem to be having with their nuclear program," the official said. "There are powerful incentives for them to close the door completely, but they are either purposefully ignoring them or are tone deaf. You almost want to shout, 'Tune in Tehran.'"

The CIA report is the latest official study expressing concern over Iran's continuing nuclear activities. The International Atomic Energy Agency on March 3 issued a report warning that continuing nuclear activities in violation of U.N. resolutions raise "concerns about the possible existence in Iran of past or current undisclosed activities related to the development of a nuclear payload for a missile."

The U.S. report was produced by the CIA Weapons Intelligence, Nonproliferation and Arms Control Center, known as WINPAC. It is called the 721 report for the section of a 1997 intelligence authorization law requiring it.

The report also says that North Korea, based on a nuclear test in May 2009, now "has the capability to produce nuclear weapons with a yield of roughly a couple of kilotons TNT equivalent."

On Iran, the report says that it is "keeping open" its options for building nuclear arms, "though we do not know whether Tehran eventually will decide to produce nuclear weapons."

The report reflects the published conclusion of a controversial 2007 National Intelligence Estimate that stated Iran had halted work on nuclear weapons in 2003. The report, posted on the Office of the Director of National Intelligence Web site, was written before a new National Intelligence Estimate on Iran's nuclear program, which is nearing completion and is expected to revise the earlier estimate, although details have not been disclosed.

According to the report, Iran expanded nuclear infrastructure and uranium enrichment in violation of U.N. Security Council resolutions that since 2006 have called on Tehran to halt the enrichment. During the first 11 months of last year, the main uranium-enrichment facility at Natanz produced about 1.8 tons of low-enriched uranium hexafluoride, compared with about half a ton the previous year.

The number of centrifuges at Natanz increased from about 5,000 to 8,700 last year, although the number reported to be working is about 3,900, indicating the Iranians are having problems with the machines.


They'd have more problems if the electricity was suddenly interrupted, just saying ...




How many Iranian spies and saboteurs report to Mossad these days, anyway? The original estimate was that Iran would have a working nuclear bomb about somewhere around two years ago. And there's that deserter who escaped via Saudi Arabia, too.

Last year, Iran disclosed it is building a second gas-centrifuge plant near the city of Qom that will house an estimated 3,000 machines. U.S. officials have said the Qom facility, which was discovered in 2007, is a clear sign Iran's nuclear program is geared toward producing weapons, because the facility is too small for nonmilitary uranium enrichment.

Iran also continued work last year on a heavy water research reactor.

On missiles, the report said Iran is building more short- and medium-range ballistic missiles and stated that "producing more capable medium-range ballistic missiles remains one of its highest priorities."

Three test flights of a new 1,240-mile-range Sejil missile were conducted in 2009, the report said, noting that assistance from China, North Korea and Russia "helped move Iran toward self-sufficiency in the production of ballistic missiles."

The report also said that Iran has the capability of producing both chemical and biological weapons, and Tehran continued to seek dual-use technology for its bioweapons program.
Posted by: Steve White || 03/31/2010 00:00 || Comments || Link || E-Mail|| [6485 views] Top|| File under:
Iran Nuclear Scientist Defects to U.S. In CIA 'Intelligence Coup'
Yesterday's story with more detail ...


An award-winning Iranian nuclear scientist, who disappeared last year under mysterious circumstances, has defected to the CIA and been resettled in the United States, according to people briefed on the operation by intelligence officials. The officials were said to have termed the defection of the scientist, Shahram Amiri, "an intelligence coup" in the continuing CIA operation to spy on and undermine Iran's nuclear program.

A spokesperson for the CIA declined to comment. In its declassified annual report to Congress, the CIA said, "Iran is keeping open the option to develop nuclear weapons though we do not know whether Tehran eventually will decide to produce nuclear weapons."

Amiri, a nuclear physicist in his early 30s, went missing last June three days after arriving in Saudi Arabia on a pilgrimage, according to the Iranian government. He worked at Tehran's Malek Ashtar University, which is closely connected to Iran's Revolutionary Guard, according to the Associated Press.

"The significance of the coup will depend on how much the scientist knew in the compartmentalized Iranian nuclear program," said former White House counter-terrorism official Richard Clarke, an ABC News consultant. "Just taking one scientist out of the program will not really disrupt it."

Iran's Foreign Minister, Manouchehr Mottaki, and other Iranian officials last year blamed the U.S. for "kidnapping" Amiri, but his whereabouts had remained a mystery until now.

According to the people briefed on the intelligence operation, Amiri's disappearance was part of a long-planned CIA operation to get him to defect. The CIA reportedly approached the scientist in Iran through an intermediary who made an offer of resettlement on behalf of the United States.

Since the late 1990s, the CIA has attempted to recruit Iranian scientists and officials through contacts made with relatives living in the United States, according to former U.S. intelligence officials. Case officers have been assigned to conduct hundreds of interviews with Iranian-Americans in the Los Angeles area in particular, the former officials said.

Amiri has been extensively debriefed since his defection by the CIA, according to the people briefed on the situation. They say Amiri helped to confirm U.S. intelligence assessments about the Iranian nuclear program.

One Iranian web site reported that Amiri had worked at the Qom facility prior to his defection.

The New York Times reported Saturday that international inspectors and Western intelligence agencies suspect "Tehran is preparing to build more sites in defiance of United Nations demands."

"The Americans are definitely letting the Iranians know that they are active in going after Iran's nuclear program," said Hooman Majd, an Iranian-American journalist.

A colleague of Amiri's at Tehran University called the disappearance "a disturbing sign" and blamed the Saudis for helping the U.S., according government-approved English-language web site Press TV.

"The Saudi regime has effectively discredited itself and will be seen by those who know what has gone on in the region as being confined to American demands and effectively abiding by American wishes," said Mohammad Marandi, a Tehran University professor, according to the Iranian web site.
Posted by: Steve White || 03/31/2010 00:00 || Comments || Link || E-Mail|| [6486 views] Top|| File under: Govt of Iran
Who's in the News
58
[untagged]
5
Govt of Iran
3
TTP
2
Govt of Pakistan
2
al-Qaeda in North Africa
2
Chechen Republic of Ichkeria
1
Sipah-e-Sahaba Pakistan
1
Jamaat-e-Islami
1
Govt of Sudan
1
Taliban
1
al-Qaeda in Pakistan
Bookmark
E-Mail Me
The Classics
The O Club
Rantburg Store
The Bloids
The Never-ending Story
Thugburg
Gulf War I
The Way We Were
Bio
Merry-Go-Blog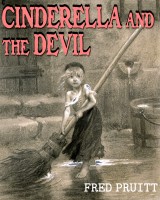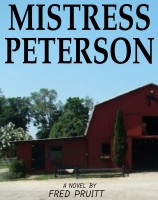 On Sale now!


A multi-volume chronology and reference guide set detailing three years of the Mexican Drug War between 2010 and 2012.

Rantburg.com and borderlandbeat.com correspondent and author Chris Covert presents his first non-fiction work detailing the drug and gang related violence in Mexico.

Chris gives us Mexican press dispatches of drug and gang war violence over three years, presented in a multi volume set intended to chronicle the death, violence and mayhem which has dominated Mexico for six years.
Click here for more information


Meet the Mods
In no particular order...


Steve White
Seafarious
Pappy
lotp
Scooter McGruder
john frum
tu3031
badanov
sherry
ryuge
GolfBravoUSMC
Bright Pebbles
trailing wife
Gloria
Fred
Besoeker
Glenmore
Frank G
3dc
Skidmark
Alaska Paul



Better than the average link...



Rantburg was assembled from recycled algorithms in the United States of America. No trees were destroyed in the production of this weblog. We did hurt some, though. Sorry.
44.200.175.255

Help keep the Burg running! Paypal: