Africa Horn
India: Inquiry probes hijack of sailors and vessels
[ADN Kronos] (AKI/Asian Age) - Indian authorities are investigating reports that about 100 Indians have been taken captive by pirates off Somalia's coast. Crew members from an Indian ship recently released by pirates told naval officials that eight other Indian boats had been captured in the last few days.

A shipping association based in the western state of Gujarat has told The Asian Age that seven of its vessels had been hijacked, but it is unclear whether the vessels taken were fishing boats or cargo ships.

"Around Saturday afternoon we got information that seven of our vessels were hijacked by Somali pirates in mid-sea," Kutch Vahanvati Association (KVA) president Kasam Ali Bholim said on Tuesday.

"Eight to 100 crew members of these vessels have been captured. We have already approached the port authorities and the director-general of shipping in this regard," he said.

Piracy has made the seas off the Horn of Africa among the most dangerous in the world and attacks often increase between March and May when the seas are calmer.

In Mumbai, a spokesman for the directorate-general of shipping said it had issued directions prohibiting sailing vessels to trade south and west of the line joining Salalah and Male with immediate effect.

"These vessels had been operating in or near the pirate-infested area near the Gulf of Aden," the spokesman said.

"Ninety-seven lndian seafarers are reported to be on these vessels. The exact dates of their hijacking have not yet been confirmed."

The dhows, sailing from Somalia to Dubai, were been last known to have dropped anchor in the rebel territory of Kismayo in Somalia.

Shipping ministry sources have issued advisories warning Indian merchant vessels not to stray into Somali waters.
Posted by: Fred || 04/02/2010 00:16 || Comments || Link || E-Mail|| [6482 views] Top|| File under: Pirates
Arabia
Blast in Yemeni prison allows 40 inmates to flee
[Al Arabiya Latest] A bomb exploded in a prison in the southern Yemeni province of Dalea on Thursday, injuring four inmates and allowing around 40 prisoners to escape, a government official said.


Yemeni jailbirds seem to spend more time out of jug than in it.




Boys will be boys, after all.

A dispute broke out at a police post next to the jail between policemen and sympathizers of the breakaway movement who had been arrested for having taken part in a protest in Daleh, police said. The detained protesters hurled a bomb, according to police, but members of the movement for the independence of southern Yemen from Sanaa told AFP that it was thrown by police.
"Muldoon! Bring the bomb!"
"Right, chief!"
"Now throw it!"
"Right, chief! [KABOOM!]"
Witnesses and southern media said all those who fled the police jail belonged to Yemen's southern secessionist movement, which opposes the rule of President Ali Abdullah Saleh.

Recent months have seen increasingly violent clashes between separatists and security forces, and analysts say impoverished Yemen could face a sustained insurgency from southerners unless the government seriously addresses their grievances.

North and South Yemen united in 1990, but many in the south -- home to most of Yemen's oil industry -- complain northerners have seized resources and discriminate against them.

Elsewhere in Yemen's south, an activist was shot dead and three others were injured when security forces dispersed a protest in the city of Radfan in Lahej province.

Western countries and neighboring Saudi Arabia, the world's biggest oil exporter, fear al Qaeda is exploiting instability in Yemen to launch attacks in the region and beyond.
Posted by: Fred || 04/02/2010 00:16 || Comments || Link || E-Mail|| [6473 views] Top|| File under: al-Qaeda in Arabia
Bangladesh
2 pirates beaten to death, 7 hurt
Bangladesh is a tougher place than it looks.
[Bangla Daily Star] Locals severely beat up nine pirates, killing two on the spot, when they were attempting to loot a boat in a remote char area on the river Jamuna in Daulatpur upazila of Manikganj yesterday.

Police rescued and arrested seven pirates in a critically injured state. The dead or injured robbers could not be identified immediately.

Police also retrieved several machetes and locally made weapons to be used by the pirates.

Shawkat Hossain, officer-in-charge of Daulatpur Police Station, said 20 to 25 cattle traders on an engine boat were heading towards a cattle market at Bera in Pabna to buy cows.

When they reached Board Bazar area around 9:00am, a gang of 15 to 20 pirates attacked them.

However, when faced by fierce resistance from the traders and other passengers, the pirates threw their weapons in the river and attempted to flee with their motorboat.

Locals caught nine fleeing pirates and beat them mercilessly, leaving two dead on the spot.

Posted by: Fred || 04/02/2010 00:16 || Comments || Link || E-Mail|| [6507 views] Top|| File under: Pirates
Home Front: WoT
Pak-origin Chicago cab driver indicted for supporting al-Qaeda
A Pakistani-origin cab driver, with suspected links to HuJI chief Ilyas Kashmiri, was on Friday indicted on charges of providing material support and funds to terror group al-Qaeda.

A federal grand jury returned the indictment against Raja Lahrasib Khan, who is being held in federal lock-up Metropolitan Correctional Centre without bond. The indictment charges the same two counts of attempting to provide material support to a foreign terrorist organisation that were charged in the complaint filed against Khan after his arrest by FBI last week.

Khan was scheduled to appear in a Chicago court on April 7 for a preliminary hearing, when the government would have shown some of its evidence against him. However, due to the indictment that hearing now stands cancelled. No date for an arraignment has been set yet.

"In the next couple of days, an arraignment will be scheduled before the assigned judge in US District Court in Chicago, and the indictment effectively cancels the preliminary hearing that was scheduled for April 7 before Magistrate Judge Soat Brown," US Attorney's office spokesman Randall Samborn said.

According to the two-page indictment, "about November 23, 2009 at Chicago, Khan did knowingly attempt to provide material support and resources, namely property (funds) and currency, to a foreign terrorist organisation, namely al Qaeda, which was designated by the US Secretary of State as a foreign terrorist organisation... knowing that al-Qaeda had engaged and was engaging in terrorist activity".

Khan's attorney, who was hoping to challenge the government's evidence during the April 7 hearing, said he was "disappointed" that Khan was indicted before being given a chance to contest the evidence.

"I am really disappointed that the government made a tactical decision to avoid the preliminary hearing so as to deny us the opportunity to contest the evidence. Instead they chose to go via a secret grand jury. We are very disappointed and continue to look forward to the day when we can contest this evidence in an open and public forum," Khan's attorney Thomas Durkin told PTI.

Khan, who claims to have known al-Qaeda operative Ilyas Kashmiri for 15 years, was arrested from downtown Chicago on March 26 as he was waiting in his cab for customers. His arrest comes five months after Chicago residents David Headley and Tahawwur Hussain Rana were arrested by the FBI on terror charges. Headley has since pleaded guilty to his role in the Mumbai 26/11 attacks. Kashmiri has also been indicted along with Headley and Rana on terror charges.

At a court hearing on March 30, Judge Brown had granted government's motion to keep Khan in detention pending trial. Durkin had then said he would try to put together a plan under which release on bond could be possible, calling the government's complaint against Khan as "an incredibly one-sided document".

According to a 35-page affidavit submitted in court at the time of his arrest, Khan told an undercover law enforcement agent that he sent money to Kashmiri, whom he referred to as 'Lala', several times in the past. The money was allegedly used by Kashmiri, leader of extremist group Harakat ul-Jihad-I-Islami in Pakistan with links to al Qaeda, to purchase weapons.

Khan had sent a money transfer of approximately USD 950 in November last year from a currency exchange here to 'Individual A' in Pakistan. He had also discussed attacking a stadium in the US this summer and allegedly told the undercover agent that he had met Kashmiri most recently in 2008 in Miran Shah in northwest Pakistan. Khan was then told by Kashmiri that al-Qaeda leader Osama bin laden was "healthy" and giving orders to Kashmiri.

Khan came to the US in 1975 and became a naturalised citizen in 1998. He has three children from his previous marriage and has been married to an American since 1994.
Posted by: ryuge || 04/02/2010 10:49 || Comments || Link || E-Mail|| [6494 views] Top|| File under:
India-Pakistan
J&K: Four more LeT militants killed in gunfight
Four more Lashkar-e-Tayiba [ Images ] militants and an army trooper were killed in yet another fierce gunfight in the hilly Rajouri district of Jammu region on Friday.

A senior police officer said army and police jointly surrounded a forest area near Kalakote in the frontier Rajouri district for searches on Friday morning.

"While the troops were busy conducting searches, they came under fire from the holed up militants, triggering a gunfight which raged for the entire day," the police officer said.

"It ended on Friday evening after the entire group of four LeT militants were killed. One army soldier also lost his life," Rajouri district police chief Shafaqat Wattali told rediff.com.

With Friday's killing of four militants, the total toll of militants killed in the sequence of gunfights over past six days has risen to 16.
Posted by: john frum || 04/02/2010 15:58 || Comments || Link || E-Mail|| [6498 views] Top|| File under:
Troops kill 28 militants in Orakzai
[Dawn] Troops stormed militant positions and helicopters destroyed vehicles carrying insurgents near the Afghan border Thursday, killing 28 suspected militants and forcing thousands of civilians to flee, officials said.

The offensive in the Orakzai tribal region is aimed at flushing out Pakistani Taliban insurgents who had fled an army onslaught further south. Government official Samiullah said at least 18 militants died in clashes with troops in Orakzai.

As a group of insurgents fled to the neighbouring Kurram region, helicopters hit three vehicles, killing 10 more militants and wounding some others, local military commander Lt. Col. Akbar Butt said.

Orakzai is a major base for supporters of Hakimullah Mehsud, the Pakistani Taliban's top commander, who is believed to have died in a January US missile strike near Afghanistan. The Taliban deny Mehsud is dead.

The militants have been fleeing to Orakzai and other parts of the northwest to avoid the army's offensive in the South Waziristan tribal region, long a Pakistani Taliban stronghold.

Tens of thousands of Orakzai residents have fled the area over the past few months as the military has launched airstrikes and other operations there.

Over the past 10 days, at least 10,000 civilians have moved to a camp set up by the government in the Kohat area just outside the tribal belt, said Janzeb Khan, a government official. The government is providing food and other facilities to them, he said.

Orakzai usually has a population of 450,000 and borders the tribal regions of Khyber and Kurram.
Posted by: Fred || 04/02/2010 00:16 || Comments || Link || E-Mail|| [6487 views] Top|| File under: TTP
Iraq
Iraq health official killed at his Baghdad home
[Asharq al-Aswat] Iraqi officials say gunmen fatally shot a health ministry official at his home in Baghdad in the latest slaying apparently targeting government employees.
Police officials say Mohammed Chillab was sitting in his garden late Wednesday evening when three gunmen attacked him using silenced pistols.

Chillab was the deputy head of the technical affairs department at the health ministry. Morgue officials confirmed his death.

All the officials spoke on condition of anonymity because they were not authorized to talk to the media about the matter.

Police also said on Thursday that a mobile phone shop owner was gunned down and killed as he was closing his store for the night late Wednesday.
Posted by: Fred || 04/02/2010 00:16 || Comments || Link || E-Mail|| [6474 views] Top|| File under: Iraqi Insurgency
Egypt: Weapons cache destined for Gaza discovered
[ADN Kronos] (AKI) - Egyptian security forces early Thursday uncovered a massive arms cache in the central Sinai Peninsula that was allegedly destined to be smuggled into the Gaza Strip,

The weapons included 100 anti-aircraft missiles, 40 RPG missiles and 40 other explosive devices.

according to the Egyptian daily Al-Yum a-Saba.

The weapons included 100 anti-aircraft missiles, 40 RPG missiles and 40 other explosive devices.

General Mohammed Najib, who commands Egypt's security forces in Sinai, learned of the cache after he was tipped off that suspected arms smugglers had succeeded in stashing their weapons in the area.

Egyptian security forces removed weapons from the storage sites, many of them places which have served in the past as battle zones.

The Egyptian forces suspect the smugglers are Sinai Bedouin seeking to sneak weapons into the Gaza Strip.
Posted by: Fred || 04/02/2010 00:16 || Comments || Link || E-Mail|| [6485 views] Top|| File under: Hamas
Southeast Asia
Terrorist attacks kill six in southern Thailand
A shooting and bombing killed six people and wounded 10 policemen in Thailand's restive Muslim south of Narathiwat, police said on Thursday.

The police went to the attack site after reports of a shooting which killed six people in Bacho district, officers said. When they were close to the attack site, militants detonated a 15 kilogramme bomb, which was hidden in a gas tank. Police said 10 officers were wounded.

The police were not seriously hurt and later went to inspect the site where they found six bodies. The investigators said the victims were killed by M-16 and AK-47 weapons.
Posted by: ryuge || 04/02/2010 08:33 || Comments || Link || E-Mail|| [6473 views] Top|| File under: Thai Insurgency
Terror Networks
US sanctions two European al Qaeda operatives
The United States on Thursday announced sanctions against a London-based Iraqi who is suspected of smuggling weapons back to his homeland, and of ties to Osama bin Laden.

The US Treasury Department said Ahmad Khalaf Shabib al-Dulaymi transported arms and explosives across the border from Syria using a British-based firm, and of once carrying a letter from bin Laden to a leader of Al-Qaeda in Iraq. The letter, carried around January 2007 was bound for Abu Ayyub Al-Masri, an Egyptian who has played a key role in the Iraqi insurgency.

Shabib, a 37-year-old Fallujah native, now faces a freeze on his assets held in the United States.

Al-Dulaymi is also accused by the US government of running two Al-Qaeda cells in Europe, including one in Bucarest, helping train the network's fighters and of providing financial support to Al-Qaeda in Iraq.

Al-Dulaymi, who also goes under 16 aliases was described by the Treasury Department as an Al-Qaeda financier, who "provide support to terrorists or acts of terrorism."

The Treasury also slapped sanctions Thursday on Atilla Selek -- a German man of Turkish origin -- who is one of four Islamic militants jailed in Germany for planning attacks on US soldiers and civilians in Germany.

Sentencing the four in March, judge Ottmar Breidling said they planned to stage a "monstrous bloodbath" with car bombings in German cities. In what Breidling called the biggest terror plot in German post-war history, the four were convicted in a high-security courtroom in the western city of Duesseldorf after a more than 10-month trial. Selek was sentenced to five years in a German prison for his role in the plot.

Proposed targets included pubs and nightclubs in several German cities frequented by Americans but also US airbases and diplomatic facilities. The so-called Sauerland cell, named after the region where three were captured in September 2007, admitted to belonging to a "terrorist organization", plotting murder and conspiring for an explosives attack.
Posted by: ryuge || 04/02/2010 08:41 || Comments || Link || E-Mail|| [6469 views] Top|| File under:
Who's in the News
42
[untagged]
2
TTP
2
Hamas
2
Pirates
1
Thai Insurgency
1
Iraqi Insurgency
1
Jamaat-e-Ulema Islami
1
al-Qaeda in Arabia
1
Govt of Iran
1
Govt of Sudan
Bookmark
E-Mail Me
The Classics
The O Club
Rantburg Store
The Bloids
The Never-ending Story
Thugburg
Gulf War I
The Way We Were
Bio
Merry-Go-Blog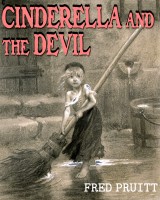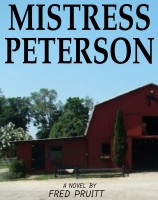 On Sale now!


A multi-volume chronology and reference guide set detailing three years of the Mexican Drug War between 2010 and 2012.

Rantburg.com and borderlandbeat.com correspondent and author Chris Covert presents his first non-fiction work detailing the drug and gang related violence in Mexico.

Chris gives us Mexican press dispatches of drug and gang war violence over three years, presented in a multi volume set intended to chronicle the death, violence and mayhem which has dominated Mexico for six years.
Click here for more information


Meet the Mods
In no particular order...


Steve White
Seafarious
Pappy
lotp
Scooter McGruder
john frum
tu3031
badanov
sherry
ryuge
GolfBravoUSMC
Bright Pebbles
trailing wife
Gloria
Fred
Besoeker
Glenmore
Frank G
3dc
Skidmark
Alaska Paul



Better than the average link...



Rantburg was assembled from recycled algorithms in the United States of America. No trees were destroyed in the production of this weblog. We did hurt some, though. Sorry.
54.174.225.82

Help keep the Burg running! Paypal: