Afghanistan
German troops kill five Afghan soldiers in Kunduz
German troops have killed at least five Afghan soldiers in the northern province of Kunduz, Nato says.

The Afghans were in two cars and did not heed warnings to stop as they drove up to German troops, Nato said.

Afghan officials says six soldiers were killed. It is unclear why they were in unmarked vehicles. Hours earlier, militants killed three Germans nearby.

Meanwhile, President Karzai has sought to allay concern about his criticism of Western involvement in his country.

Mr Karzai had accused foreign officials in Kabul of seeking to weaken him and his government, and blamed them for fraud in Afghanistan's 2009 presidential election. The White House said his comments were "troubling".

But on Friday, Mr Karzai telephoned US Secretary of State Hillary Clinton and told her Afghans were grateful for the international community's help.
Posted by: tipper || 04/03/2010 20:12 || Comments || Link || E-Mail|| [6488 views] Top|| File under:
Africa Horn
Mideast: Pirates attack Italian ship near Oman
[ADN Kronos] - Crew members aboard an Italian container ship have survived a violent attack from pirates in the Persian Gulf. Pirates reportedly fired rocket launchers and machine guns. at the 46,000 tonne vessel, 'Italagarland', owned by Italia Marittima from the northeast city of Trieste, around 300 nautical miles off the coast of Oman.

It set sail from the Malaysian port of Danjung, and was en route to the port of Aden in southern Yemen when it was attacked.

The container ship was carrying a crew of 22 people - including nine Italians. Officials from the port authorities police central command told Adnkronos no-one was injured in the violence.

Eight pirates on two small ten-metre boats reportedly fired on the ship and the crew sounded the alarm with the local port authorities.

After making contact with port authorities' central operations, the captain of the ship ordered a series of manouevres and stepped the speed of the vessel to escape further attack.

The Italian naval vessel, Etna, which was around 300 nautical miles from the boat under attack, also received the alarm.
Posted by: Fred || 04/03/2010 00:00 || Comments || Link || E-Mail|| [6480 views] Top|| File under: Pirates
Africa North
Morocco sentences Al Mourabitoun Al Jodod terrorists
[Maghrebia] A Sale court on Thursday (April 1st) sentenced eight members of Morocco's "Al Mourabitoun Al Jodod" (New Fighters Group) terror cell to 4-8 years in prison, MAP reported. The group, which operated in Laâyoune, Guelmim, Boujdour Agadir and Beni Mellal as part of the radical Islamist Salafia Jihadia movement, plotted to carry out attacks on tourists and civilians in Morocco. The terror cell was dismantled last May.
Posted by: Fred || 04/03/2010 00:00 || Comments || Link || E-Mail|| [6475 views] Top|| File under: Salafia Jihadiya
Roadside bomb kills Algerian civilians
[Maghrebia] A roadside bomb blast Thursday (April 1st) in Algeria's Kabylie region killed a taxi driver and his passenger. The explosion occurred around 1 pm near Ain Zaouia, 35 km south of Tizi-Ouzou. Authorities closed Highway 30, which also serves Bouira, for most of the afternoon.

The incident marked the region's first terrorist attack since last October, when six Kabylie civilians were killed in an ambush on their van near Tizi-Ouzou. The victims worked as SNC Lavalin security guards for the Ouadhias water project construction site.
Posted by: Fred || 04/03/2010 00:00 || Comments || Link || E-Mail|| [6471 views] Top|| File under: al-Qaeda in North Africa
Bangladesh
Muktijoddha Sangsad, Jamaat face off in Dinajpur
[Bangla Daily Star] The district administration has imposed section 144 around Dinajpur Lokbhaban and Dinajpur Institute fearing a face-off between the district units of Jamaat-e-Islami and Muktijoddha Sangsad.

It was clamped yesterday morning after Jamaat-e-Islami called a programme at Dinajpur Lokbhaban while Dinajpur Muktijoddha Sangsad at Dinajpur Institute, 50 metres from the Lokbhaban.

Tension mounted in Dinajpur Thursday afternoon as the organisations had called separate programmes on Chauliapatti Ideal High School ground yesterday morning. To prevent any untoward incidents, the district administration imposed section 144 in and around the school Thursday night for an indefinite period.

Later, the organisations called their programmes at different venues but section 144 was imposed there too.

Dinajpur unit Muktijoddha Sangsad brought out a procession Thursday night and yesterday morning demanding trial of war criminals.

The organisation also held rallies at different points of Dinajpur town.

Jamaat-e-Islami held its "ward representatives" conference of greater Rangpur and Dinajpur districts at 11:00am yesterday at its party office here in Paharpur village.

Secretary General Ali Ahsan Muhammad Mojaheed as the chief guest addressed the gathering of around 500 representatives from eight northern districts.

Sources said police had cordoned off the office building when the programme was taking place.

Besides, policemen were deployed at different points of the town.

Meanwhile, a group of miscreants on 15 to 20 motorcycles attacked Dinajpur Tayaba Majumder Blood Bank rest house at 12.00noon yesterday for allowing Ali Ahsan Muhammad Mojaheed to stay.

However, Mokaddes Hossain Bablu, convenor of Dinajpur Muktijoddha Sangsad, claimed to be unaware of the incident.

Posted by: Fred || 04/03/2010 00:00 || Comments || Link || E-Mail|| [6474 views] Top|| File under: Jamaat-e-Islami
Arms dealer linked to militancy held
[Bangla Daily Star] The detective branch (DB) of police has arrested a person allegedly involved in arms and fake currency rackets that finance militancy.

A team led by Assistant Commissioner Golam Azad Khan made the arrest at a restaurant on Babar Road in the capital's Mohammadpur area on Thursday night. It also recovered a huge amount of fake currencies and a pistol from the arrestee, Shafique Mahmud Selim alias Professor Selim.

Of the seized counterfeit notes, Tk 5 lakh are Bangladeshi currency and Tk 50,000 Indian.

Meanwhile, a Dhaka court yesterday placed Selim, 42, on seven days' remand in two cases--one filed for possession of illegal firearms and the other for fake currencies. DB filed the both cases--first with Mohammadpur Police Station and the second with Badda.

AC Golam Azad said the court has granted them four days for quizzing him in the currency case and three days in the arms case.

In primary interrogation, Selim admitted he had been involved in arms and currency racketeering for years with banned Islamist group Jama'atul Mujahideen Bangladesh and international militant organisation Lashkar-e-Taiba. He also had ties to detained Pakistani nationals Mohammad Danis and his associates Rubina Hossain and Sabbir.

Talking to The Daily Star yesterday, Dhaka Metropolitan Police Commissioner AKM Shahidul Hoque said the arrest backs their suspicion that militants in league with organised crime gangs run fake currency and arms trade to finance their terror campaign.

"Selim has close relations with Jamal, who used to be JMB supremo Shaikh Abdur Rahman's right-hand man," he added.

Hailing from Bakerganj upazila of Barisal district, he had been living in Badda before his capture.

He got his nickname 'Professor Selim' for teaching at a college in the city. He had a master's in accounting from Dhaka University in 1991.

Two years back, the Rapid Action Battalion arrested him on charges of fake currency racketeering. That time, he spent 14 months in prison.
Posted by: Fred || 04/03/2010 00:00 || Comments || Link || E-Mail|| [6478 views] Top|| File under:
Caucasus/Russia/Central Asia
Russia: Police in Dagestan defused homemade bomb
[ADN Kronos] Police defused a bomb found in a cemetery near the Dagestani town of Kizlyar the same day it was hit by two suicide attacks, an unidentified law enforcement source told Russian news agency RIA Novosti on Friday.

The bomb was found on Wednesday on the outskirts of the village of Oguzer near Kizlyar, where 12 people, nine of them policemen, were killed in two suicide blasts were killed.

"...law enforcement officers found ... a homemade bomb made up of a 12-liter bucket filled with a mixture of ammonium nitrate and aluminum powder, as well as destructive elements such as metal nuts and screws," the source told RIA Novosti.

Wednesday's blasts came two days after deadly attacks on the Moscow metro killed 39 people and injured 85 others.

Chechen rebel leader Doku Umarov claimed responsibility for the blasts in a brief video posted on a rebel web site late Wednesday, following the bombings in Kizlyar.

Russia has been fighting militants in the North Caucasus for almost two decades, including two brutal wars against separatists in Chechnya.
Posted by: Fred || 04/03/2010 00:00 || Comments || Link || E-Mail|| [6473 views] Top|| File under: Chechen Republic of Ichkeria
Widow of a slain rebel one of Moscows bombers?
[Iran Press TV Latest] A Russian newspaper says the young widow of a slain rebel was one of the bombers who attacked Moscow's subway on Monday.

Kommersant published what it said was a picture of Abdurakhmanova, also known as Abdullayeva, one of the two female suicide bombers, who attacked Moscow's subway on Monday.

A man with his arm around her, holding a bigger Stechkin gun, was identified as Umalat Magomedov, whom the paper described as a militant leader killed by government forces in December.

It says the subway bombers came from Dagestan and Chechnya. But Federal and local officials in Dagestan have refused to comment on the report.

The twin attacks Monday killed 40 people and wounded at least 90. Authorities were still trying to identify the second bomber and track down the organizers of the strike, for which a Chechen militant leader claimed responsibility.
Posted by: Fred || 04/03/2010 00:00 || Comments || Link || E-Mail|| [6479 views] Top|| File under: Chechen Republic of Ichkeria
India-Pakistan
India: Separatists blamed for railway bomb attack
[ADN Kronos] Separatists have been blamed for a bomb attack that destroyed three metres of a major railway line in Indian-administered Kashmir's Pulwama district late Thursday. Police said no trains were running when militants exploded an improvised explosive device on the tracks near Pulwama.

No casualties were reported and services between Srinagar and Qazigund have been interrupted.

It is the first time militants have targeted the railway in the valley since the opening of a train service in the valley last year.

"Around 10 p.m last evening (Thursday), militants carried out an IED blast blowing off two to three metres of the rail track at Gulbugh village near Kakapora town of Pulwama district," a senior police officer told Indian daily, The Times of India.

Hundreds of officeworkers, businessmen and students use the train service in south Kashmir's Anantnag and Pulwama districts every morning to reach offices in Srinagar and other local districts.

While violence has declined in Kashmir in recent years, hundreds of thousands of Indian troops remain in Indian-administered Kashmir in a bid to counter a long-running insurgency in the disputed territory.

Indian security forces have been particularly concerned about a growing militants seeking to enter the region from Pakistan.

The area is home to camps of Sunni militant groups fighting in Indian-administered Kashmir.
Posted by: Fred || 04/03/2010 00:00 || Comments || Link || E-Mail|| [6471 views] Top|| File under:
Arms recovered from Charbagh presented to media
[Geo News] Arms recovered from Charbagh tehsil of Swat in different raids were presented to media on Friday.

Speaking to media on this occasion, Operational Commander Col. Ejaz said that five wanted terrorists were arrested and nine others surrendered during the last one-year.

Col. Ejaz said that 14 missiles, 29 rocket launchers, five hand grenades, KK rifles, huge quantity of bullets and other weapons.
Posted by: Fred || 04/03/2010 00:00 || Comments || Link || E-Mail|| [6485 views] Top|| File under: TTP
Three accused identified in Turabi murder case
[Dawn] A policeman who along with other security men was escorting the vehicle of Allama Hasan Turabi when the latter was killed in a blast identified three suspects in an anti-terrorism court on Thursday.

Sultan Mahmood alias Saifullah, Mohammad Amin alias Khalid Shaheen, Mohammad Akbar Khan, Mohammad Rehman alias Mani, Ashfaq Qureshi and Raheemullah alias Ali Hasan, who are stated to be associated with banned militants outfits, are charged with masterminding a suicide attack on Muttahida Majlis-i-Amal leader Allama Hasan Turabi on July 14, 2006.

Two witnesses appeared before the court and testified during the trial on Thursday.

Eyewitness Mohammad Altaf, who was escorting the vehicle along with other policemen, identified Sultan Mahmood, Mohammad Amin and Mohammad Rehman and deposed that he saw them on motorbikes outside the Gulshan-i-Iqbal residence of Allama Hasan Turabi when the vehicle reached there.

He testified that a man posing as a beggar then appeared and tried to approach Allama Turabi. As a victim's nephew tried to stop the 'beggar' he blew himself up, the witness said, adding that the three accused disappeared after the blast.

Inspector Moinuddin, the other witness, deposed that the CID police had arrested accused Raheemullah alias Ali Hasan in some other cases and he accompanied the investigation officer who arrested the accused in the Turabi murder case, adding that he was a witness to the memo of arrest.

According to the prosecution, Sindh chief of the Tehrik-i-Islami and provincial vice-president of the Muttahida Majlis-i-Amal Allama Hasan Turabi and his young nephew Ali Turabi were killed in a suicide blast outside his Gulshan-i-Iqbal residence on July 14, 2006. Three police guards and a woman were also injured in the blast. The alleged suicide bomber was later identified as Abdul Karim.

The case (FIR No 332/2006) was registered under Sections 302, 324, 427, 109, 120 and 34 of the Pakistan Penal Code and Sections 3 and 5 of the Explosive Substance Act read with Section 7 of the Anti-terrorism Act, 1997 at the Sachal police station on the complaint of Shafaat Hussain.

The same accused were charged in another case with planting a remote-controlled explosive device in a cart on Abul Hasan Ispahani Road to kill Hasan Turabi on his way home within the remit of the Mubina Town police station on April 6, 2006. Allama Hasan Turabi escaped unhurt in the attempt.

The case (FIR No 85/2006) was registered under Sections 324, 427, 109, 120 and 34 of the PPC and Sections 3 and 5 of the Explosive Substance Act read with Section 7 of the ATA at the Mubina Town police station on the complaint of Mohammad Ali Shah.

Justice Anand Ram Hotwani of ATC-III, who is conducting the trial of both cases inside the central prison, adjourned the hearing till April 14 for further evidence.
Posted by: Fred || 04/03/2010 00:00 || Comments || Link || E-Mail|| [6472 views] Top|| File under: Lashkar e-Jhangvi
Two people killed in Quetta assassination
[Dawn] Two people were killed and two injured in an incident of target killing in Ghousabad area of Quetta on Friday.

Police said unknown gunmen on motorcycles opened fire on a barber shop in Ghousabad area. Two people were killed during the firing whereas two sustained injuries.

The injured have been rushed to the civil hospital for medical treatment. Police and other law enforcement personnel reached the spot and started investigation into the incident.

This incident has come after two days of an uneasy calm in the city.

Posted by: Fred || 04/03/2010 00:00 || Comments || Link || E-Mail|| [6478 views] Top|| File under:
Six Lashkar-i-Islam men killed in Bara
[Dawn] Security forces killed six leading activists of the banned Lashkar-i-Islam (LI) militant organisation in different localities of Bara during a search and cordon operation on Thursday.

The six were identified as Hazrat Muhammad, a shura member of the organisation and head of its 'court'; Abdul Khaliq, technical operator of LI's illegal FM radio station; Yarmat Khan, a nephew of LI chief Mangal Bagh; and Nawab Khan Akkakhel, Jalat Khan and Kamran who belonged to Bar Qambarkhel chapter of the organisation.

According to officials, the militants were killed in a shootout with security forces when they tried to escape after they had been captured. In a call made from an unspecified place, LI spokesman Haji Zar Khan claimed that all those killed were tribesmen detained during the search operation.

This article starring:
ABDUL KHALIQ
Lashkar-i-Islam
HAJI ZAR KHAN
Lashkar-i-Islam
HAZRAT MUHAMAD
Lashkar-i-Islam
JALAT KHAN
Lashkar-i-Islam
KAMRAN
Lashkar-i-Islam
MANGAL BAGH
Lashkar-i-Islam
NAWAB KHAN AKKAKHEL
Lashkar-i-Islam
YARMAT KHAN
Lashkar-i-Islam
Posted by: Fred || 04/03/2010 00:00 || Comments || Link || E-Mail|| [6471 views] Top|| File under: Lashkar-e-Islami
al-Qaeda Gunmen, Dressed As Iraqi Army, Slaughter 24 Sunni Iraqis
Gunmen wearing Iraqi military uniforms raided homes in a Sunni village south of Baghdad, killing at least 24 people, including five women, in execution-style attacks, officials said Saturday. An army official said many of the victims were brutalized "beyond recognition."

At least seven people were found alive, bound with handcuffs, said Baghdad's security spokesman, Maj. Gen. Qassim al-Moussawi. In the hours after Friday night's shootings, Iraqi officials cordoned off the area to search for suspects and helicopters swarmed overhead.

"The area has many orchards and streams, so it is difficult to secure, but we are investigating," al-Moussawi told The Associated Press. He said the killings bear "an obvious al-Qaida hallmark."

Many of the dead were members of local Sahwa, or Awakening Councils -- one of several names for the Sunni fighters who changed the course of the war when they revolted against al-Qaida in Iraq and joined the Americans in late 2006 and 2007, officials said. The fighters also are known as Sons of Iraq.

A senior Iraqi army official who arrived at the scene Friday evening said the bodies were handcuffed and had been sprayed up and down with machine gun fire. He spoke on condition of anonymity because he was not authorized to release details publicly.

He said some of the bodies were left "beyond recognition."

Mustafa Kamel, a Sahwa leader south of Baghdad, said the attack happened late Friday in a village in the Arab Jabour area, about 15 miles (25 kilometers) south of Baghdad. Arab Jabour is a collection of industrial zones, villages and palm and citrus groves in the Sunni belt around Baghdad's southern doorstep.

An official at Iraq's Interior Ministry confirmed the attack and said the victims were 20 men and five women and that the attackers were in military uniform.

He did not give his name because he was not authorized to speak to the media.

Al-Moussawi said 24 people were confirmed dead, although other officials put the toll at 25.

Many of the Sons of Iraq were former insurgents who later teamed up with the Americans against al-Qaida in Iraq. The move, known as the Awakening, was credited -- along with the surge of tens of thousands of U.S. troops -- in helping quell the violence.

But the question of what to do with these nearly 100,000 people in the long-term remains. The U.S. handed over control last year of the Awakening Councils to Iraq, which pays their roughly $300 monthly salaries.

The violence comes as Iraq's major political blocs scramble to get enough parliamentary support to form a government after results from the March 7 election gave no single group enough seats to govern alone. Former Prime Minister Ayad Allawi's cross-sectarian bloc tapped into heavy Sunni support to come in just two seats ahead of incumbent Prime Minister Nouri al-Maliki's mainly Shiite list.

Many fear drawn-out political negotiations to form a government could spill over into violence and complicate American efforts to speed up troop withdrawals in the coming months.

Also Saturday, a roadside bomb exploded as a bus was passing, wounding seven passengers, about 40 miles (60 kilometers) south of Baghdad, said police spokesman Maj. Muthana Khalid.
Posted by: Anonymoose || 04/03/2010 09:14 || Comments || Link || E-Mail|| [6499 views] Top|| File under:
US: 6 Iraq Al Qaeda leaders killed or arrested
[Asharq al-Aswat] The U.S. military in Iraq says a joint mission by American and Iraqi troops has killed or arrested six suspected Al Qaeda leaders accused of running an extortion and assassination ring in the north of the country. A U.S. military statement late Thursday said the operation was carried out from March 18-24 in Mosul, 225 miles (360 kilometers) northwest of Baghdad. It says the network helped fund Al Qaeda in northern Iraq by targeting oil companies and small businesses for extortion. The statement added that the ability of Al Qaeda in Iraq to operate and restructure will be "severely hindered" because of the operation.
Posted by: Fred || 04/03/2010 00:00 || Comments || Link || E-Mail|| [6486 views] Top|| File under: al-Qaeda in Iraq
23 prisoners escape from Mosul jail
NINEWA / Aswat al-Iraq: Twenty-three prisoners held on charges of terrorism escaped from al-Ghizlani jail in southern Mosul city on Friday, a local police source in Ninewa said. "The prisoners have carved a hole into the outer wall of the cell where they were detained and escaped," the source told Aswat al-Iraq news agency. "The police, discovering their escape later in the day, started an investigation into the incident a massive search operation for the runaway inmates," he added.


Did they have Yemeni guards or something?

They were surrounded by Saudi guards ...
Posted by: Steve White || 04/03/2010 00:00 || Comments || Link || E-Mail|| [6476 views] Top|| File under:
Israel-Palestine-Jordan
Egypt releases 17 Palestinians to Gaza
[Ma'an] Egyptian authorities on Friday released 17 Palestinians who were detained for sneaking into Egypt last week, officials said, including 12 boys who were questioned about tunnel locations, leading to at least three closures.

The boys, and five others, were returned to Gaza via the Rafah crossing without charge.

Following their detentions on Monday, Egyptian police found what they said were three weapons smuggling tunnels and detained two smugglers. On Thursday, Egyptian forces said they found a weapons cache containing hundreds of explosives.

Separately, Egyptian security detained a Palestinian traveler who allegedly smuggled 12 grams of narcotics into Gaza via the Rafah crossing.
Posted by: Fred || 04/03/2010 00:00 || Comments || Link || E-Mail|| [6472 views] Top|| File under: Hamas
Israel: Gaza projectile lands near Ashkelon
[Ma'an] Israel's Army Radio reported Friday that Ashkelon police have not been able to locate the remnants of a projectile they said was fired from Gaza after the area's Color Red siren was sounded.

The Israeli news site Ynet said investigators announced the projectile was a "Qassam rocket ... launched from the Gaza Strip."

There were no reports of damage or injury.

The launch followed an overnight Israeli airstrike that injured three children when missiles struck a dairy factory in the north of the Gaza Strip. A second factory and police headquarters were also targeted, witnesses said.

Medics said debris from the strikes damaged buildings, and flying shrapnel caused moderate injuries to three children aged one, four, and 11.
Posted by: Fred || 04/03/2010 00:00 || Comments || Link || E-Mail|| [6471 views] Top|| File under: Hamas
Gaza police: Collaborator arrested
[Ma'an] The general investigation unit of the the de facto police in central Gaza detained a suspected collaborator on Friday, saying the man provided information to Israel.

During the course of their investigation, a police statement said, the man confessed and detailed the information he had passed along to Israel.

According to the police statement, most of the information centered on the activities of resistance factions.

The detention comes after a series of accusations launched between Hamas and Fatah's Muhammad Dahlan, who initially accused the de facto government of detaining Al-Qassam Brigades fighters allegedly involved in the assault on Israeli forces entering Gaza that killed two soldiers and two fighters.

Hamas officials had earlier been said to have cracked down on projectile launches and operations against Israeli incursions into Gaza, but maintained the rhetorical right of Palestinians to use violence in the face of occupation.

Following Dahlan's accusations, the de facto government released a statement saying a former employee of the former PA intelligence commander in Gaza had received a phone call during which Dahlan asked for information about the fighters, including their addresses.

Charges of collaboration with Israel ensued, followed by threats against any Gaza resident who chose to endanger the Palestinian national project by handing over information to Israel and what the government called its collaborators.

Amnesty International has urged the government in Gaza not to carry out several pending death sentences, after high-ranking officials signalled their intention to execute those convicted of collaboration with Israel and murder.

It is reported that these executions, which would be the first to be carried out in Gaza since 2005, may be carried out in the next few days.

Since seizing control of Gaza in 2007, Hamas has not carried out executions although its military courts have continued to hand down death sentences after proceedings that Amnesty International insists have failed to meet international standards for fair trial.

"Hamas must not start carrying out executions. That would be a profoundly retrograde step and go against the emerging trend towards a worldwide moratorium on executions," said Malcolm Smart, director of Amnesty International's Middle East and North Africa Programme.

"It would be especially abhorrent to execute prisoners who, as in these cases, were sentenced to death after proceedings which failed to meet international fair trial standards," Smart said.

Hamas has not released information on how many people could face execution. However, in 2009, a total of 14 people are known to have been sentenced to death by military courts in Gaza after being convicted on charges of collaboration, treason and murder.

On Sunday, the General Prosecution Office in Gaza said that ratification of outstanding death sentences was not only necessary but that it was a legal duty.

In a public statement issued on 25 March, Gaza Attorney General Mohammed Abed announced that during the previous two months, his office had begun the process of ratifying the death sentences of those convicted of collaboration and murder.

Two days earlier, Gaza Interior Minister Fathi Hammad said in a radio interview that his ministry had decided to execute prisoners convicted of collaboration despite the objections of local human rights organizations.

Mohammed Abed has also said the death penalty will be used against people convicted of dealing drugs -- "We have the right to hasten the execution of those who are willing to kill their own people," he said.

In November 2009, the de facto government approved a legal change that would permit the execution of convicted drug dealers.

Under Palestinian Law, death sentences must be ratified by the Palestinian Authority president before they can be carried out.

However, as a result of inter-factional tensions between the two main Palestinian political parties, Fatah and Hamas, since June 2007, the West Bank has been governed by a PA caretaker government appointed by President Mahmoud Abbas of the Fatah party and Gaza has been ruled by a Hamas de facto administration led by Isma'il Haniyeh.

After June 2007, Abbas suspended PA security forces and judicial institutions in Gaza, creating a legal and institutional vacuum there.

Hamas responded by creating a parallel law enforcement and judicial apparatus. These, according to Amnesty International, lack appropriately trained personnel, accountability mechanisms or safeguards.

In May 2009, Hamas announced that it was establishing a committee composed of legal advisors and officials in the de facto Ministry of Justice who would be responsible for ratifying death sentences in Gaza. The General Prosecution Office announced Sunday that the cabinet had a duty to help ratify death sentences in order to implement outstanding death penalties.

The last known executions in Gaza were carried out in June and July 2005, prior to the establishment of the de facto government in Gaza.

Four men were hanged in Gaza central prison and one was killed by firing squad in the police headquarters in Gaza City. All five had been convicted of murder in earlier years, some by the State Security Court, which has since been abolished.
Posted by: Fred || 04/03/2010 00:00 || Comments || Link || E-Mail|| [6512 views] Top|| File under: Hamas
Egypt guard injured in clash at border
[Ma'an] An Egyptian guard was shot by a smuggler amid clashes along the Israel-Egypt border on Friday, security sources said.

The officer was identified as Salameh Ibrahim, 22. He was hospitalized in Rafah with a bullet wound to the leg.

Fierce clashes erupted after Egyptian forces discovered a group of African migrants approaching a fence at Israel's border.

Egyptian authorities were investigating the incident.
Posted by: Fred || 04/03/2010 00:00 || Comments || Link || E-Mail|| [6480 views] Top|| File under: Hamas
Corpse found week after Gaza clashes
[Ma'an] Palestinian medics found a body late Friday near the site of recent clashes along the Israeli border fence in southern Gaza.

The corpse, discovered in Khuza'a, east of Khan Younis, was identified as Jihad Ei'tah Ad-Dughmah, 23, by medics at An-Nasser Hospital.

Islamic Jihad's Al-Quds Brigades said the man was killed in clashes eight days earlier during which two Palestinians and two Israelis died.

Last Sunday, Israeli forces discovered the body of Suleiman Abu Arafat, another Islamic Jihad-aligned fighter who was killed in the incident, which left two Israeli soldiers and 10 Palestinians injured.
Posted by: Fred || 04/03/2010 00:00 || Comments || Link || E-Mail|| [6477 views] Top|| File under: Hamas
Israeli planes & helicopters mount Gaza attacks
[Al Arabiya Latest] Israeli planes and helicopters mounted at least seven missile attacks on the Hamas-ruled Gaza Strip on Friday, destroying what a military spokesman described as Palestinian munitions sites.

Four air strikes blew up two caravans near the town of Khan Younis, witnesses and Hamas officials said. There were no casualties.

A fifth missile hit a cheese factory in Gaza City, setting it on fire, witnesses and Hamas officials said. Hospital officials said two children were slightly wounded by flying debris.

Helicopters struck twice in the central refugee camp of Nusseirat, destroying a metal foundry. There were no casualties.

The three children, aged two, four and 11, were hit by flying glass in a raid on the Sabra district, in the western part of Gaza City, said Moawiya Hassanein, head of the Palestinian emergency services in Gaza.

An Israeli military spokesman confirmed the attacks, saying they had targeted two weapons-manufacturing plants and two arms caches.

The air strikes came after the latest in a series of rocket attacks from Gaza into southern Israel, when one landed in town of Ashkelon late Thursday, causing damage but no casualties, said the Israeli army.

An Israeli offensive in the Gaza Strip early last year was designed to counter such salvoes. Rocket attacks have resumed sporadically in recent weeks and Israel has responded with air strikes.
Posted by: Fred || 04/03/2010 00:00 || Comments || Link || E-Mail|| [6473 views] Top|| File under: Hamas
Dead Gaza boy returns home alive
[Ma'an] A Palestinian teenager reportedly killed by Israeli forces has returned home alive and well, his family said Friday.

The Health Ministry in Gaza reported Tuesday that Muhammad Zen Ismail Al-Farmawi, 15, was killed when Israeli forces opened fire on a Land Day rally near the defunct Yasser Arafat International Airport in Rafah.

At the time, Israel's military repeatedly denied involvement.

It turns out Al-Farmawi was among 17 Palestinians detained by Egyptian forces shortly after the infiltrated the Egyptian side of Rafah via one of Gaza's numerous underground smuggling tunnels. The detainees, among them 12 minors, were returned to security forces at the border on Friday. They had been questioned about tunnel locations, leading to at least three closures, Egyptian security sources said.

Relatives expressed "overwhelming happiness" that their son was unharmed during the violence, our correspondent reported from Rafah.

Muawiya Hassanein, Health Ministry director of ambulance and emergency services in Gaza, told Ma'an that after "huge efforts and contacts" to return the boy's body, officials found him among those who were detained. He was assumed to have died in the clashes Tuesday after a Palestinian ambulance crew was refused permission to access to the area following reports of deadly fire, Hassanein explained at the time.

In what would turn out to be a second erroneous explanation that day, local residents also told Ma'an at the time that while the boy was indeed killed, the Israeli military was not involved. The purported death was an "internal matter," locals said, insisting on anonymity.

Meanwhile, Palestinian medics found the body of another young Palestinian who had been declared dead eight days earlier. The corpse, discovered in Khuza'a, east of Khan Younis, was identified as Jihad Ei'tah Ad-Dughmah, 23, by medics at An-Nasser Hospital. It was found near the site of recent clashes along the Israeli border fence in southern Gaza that left three Palestinians and two Israelis dead.

Islamic Jihad's Al-Quds Brigades had reported that Ad-Dughmah was one of its operatives. He reportedly went missing during the battle.

Last Sunday, Israeli forces told Ma'an they had discovered the body of Suleiman Abu Arafat, another Islamic Jihad-aligned fighter who was killed in the incident, which also left two Israeli soldiers and 10 Palestinians injured. Abu Arafat's body was handed over to Palestinian medics, the Health Ministry confirmed.
Posted by: Fred || 04/03/2010 00:00 || Comments || Link || E-Mail|| [6477 views] Top|| File under:
Syria-Lebanon-Iran
Israel 'closer to death' if it attacks Gaza: Ahmadinejad
Iranian President Mahmoud Ahmadinejad on Saturday warned Israel against launching a fresh assault on the Gaza Strip, saying such action would bring it "closer to certain death."

"They are looking for an excuse to attack Gaza. I want to tell the Zionists and their backers that enough crime has been committed already," Ahmadinejad said in a speech broadcast live on state television. "The new adventure will not save you, but will bring you closer to certain death," said Ahmadinejad, who has drawn international condemnation for repeatedly saying the Jewish state is doomed to be wiped off the map.
Posted by: ryuge || 04/03/2010 07:42 || Comments || Link || E-Mail|| [6489 views] Top|| File under:
Who's in the News
45
[untagged]
7
Hamas
2
Jamaat-e-Islami
2
Chechen Republic of Ichkeria
1
Commies
1
Govt of Iran
1
Govt of Sudan
1
al-Qaeda in North Africa
1
al-Qaeda in Iraq
1
Lashkar-e-Islami
1
Lashkar e-Jhangvi
1
Lashkar e-Taiba
1
Pirates
1
Salafia Jihadiya
1
Taliban
1
TTP
Bookmark
E-Mail Me
The Classics
The O Club
Rantburg Store
The Bloids
The Never-ending Story
Thugburg
Gulf War I
The Way We Were
Bio
Merry-Go-Blog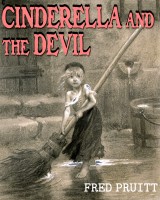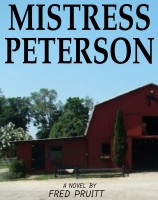 On Sale now!


A multi-volume chronology and reference guide set detailing three years of the Mexican Drug War between 2010 and 2012.

Rantburg.com and borderlandbeat.com correspondent and author Chris Covert presents his first non-fiction work detailing the drug and gang related violence in Mexico.

Chris gives us Mexican press dispatches of drug and gang war violence over three years, presented in a multi volume set intended to chronicle the death, violence and mayhem which has dominated Mexico for six years.
Click here for more information


Meet the Mods
In no particular order...


Steve White
Seafarious
Pappy
lotp
Scooter McGruder
john frum
tu3031
badanov
sherry
ryuge
GolfBravoUSMC
Bright Pebbles
trailing wife
Gloria
Fred
Besoeker
Glenmore
Frank G
3dc
Skidmark
Alaska Paul



Better than the average link...



Rantburg was assembled from recycled algorithms in the United States of America. No trees were destroyed in the production of this weblog. We did hurt some, though. Sorry.
54.174.225.82

Help keep the Burg running! Paypal: