Africa Subsaharan
Kidnapped Syrian, Lebanese Workers Freed in Nigeria
[Asharq al-Aswat] Nigerian kidnappers have released three Syrians and a Lebanese working in the construction sector in Nigeria's oil-rich southern region, police said Wednesday.

"The men were released unhurt on Monday," Rivers State police spokeswoman Rita Abbey told AFP.

She could not say if a ransom was paid for the release of the three Syrians and one Lebanese, abducted on Thursday.

A police officer attached to the construction firm was killed when gunmen launched the attack, the latest to rock oil-rich Nigeria in recent weeks.

On March 31, gunmen kidnapped a local employee of French oil group Total on his way to work in the country's oil hub of Port Harcourt.

Hundreds of mostly foreign and local oil workers have been kidnapped in the Niger Delta since 2006. Many have been released unharmed, some only after ransom payments.
Posted by: Fred || 04/15/2010 00:00 || Comments || Link || E-Mail|| [10795 views] Top|| File under:
Caribbean-Latin America
Mexican Cartels Using IEDs
Analyst: "The construction of the devices that we've seen are similar to crude devices that are being used in Afghanistan and Iraq"

IEDs used in Matamoros and Reynosa were mining grade explosives.
Posted by: Pappy || 04/15/2010 00:00 || Comments || Link || E-Mail|| [10796 views] Top|| File under:
Great White North
Canadian terror cell leader calls for fall of Rome, court hears
An alleged terror cell leader gave a fiery speech at a terrorist training camp north of Toronto urging attendees to band together and sacrifice whatever was needed to defeat the empire of Rome, meaning Western civilization, court heard Wednesday.

The jury at the trial of three men charged with various terrorism offences was shown a video from December 2005, when the Crown alleges Fahim Ahmad led a training camp in Washago, Ont., to assess potential recruits for a plan to attack Parliament, electrical grids and nuclear stations. The video is dark except for Ahmad's face, which appears to be illuminated by a flashlight. The purported terrorist group leader is crouching under a white tarp in the snow, while a steady rainfall can be heard.

"(It) doesn't matter what trials you face, it doesn't matter what comes your way," Ahmad says. "Our mission's greater. Whether we get arrested, whether we (get) killed, we get tortured, our mission's greater than just individuals."

Police informant Mubin Shaikh, who attended the camp and even gave firearms training to the recruits, said all training camp participants were there to hear Ahmad's rousing speech. Many of the participants were quite young - one as young as 14, Shaikh said. Ahmad also told camp participants later that they share the beliefs of al-Qaida, Shaikh said. Though their group was not officially connected to al-Qaida, "we're down with them," Shaikh quoted Ahmad as saying.

On the video, Ahmad can be seen telling the off-camera group that "this has to get done."

"Rome has to be defeated and we have to be the ones that do it," Ahmad says. "No holding back. Whether it's one man that survives, you have to do it. This is what the covenant's all about. You have to do it. Inshallah we will do it. Inshallah we will get the victory."

Ahmad, 25, Asad Ansari, 25, and Steven Chand, 29, are charged with participating in a terrorist group. Ahmad is also charged with instructing people to carry out activities for a terrorist group and a weapons offence. Chand also faces a charge of counselling to commit fraud over $5,000 for the benefit of a terrorist group.

"You guys realize what you're messing with?" Ahmad asks on the video. "This is Rome. This is the one empire that's never been defeated."

During Ahmad's speech, the person filming it can be heard saying "shotgun on blondie," which Shaikh said was like calling shotgun for the front passenger seat in a car. "(It means) sexually assault one of the female infidels," Shaikh said. "He's calling the shotgun on her."

The video of Ahmad's speech was followed by video of Shaikh showing the other attendees how to use a 9-mm handgun. Several people in camouflage and masks can be seen standing around during Shaikh's handgun lecture and the whole scene is set to music, which Shaikh identified as jihad-themed music that says "kill the infidel."

On a day following Ahmad's speech, Shaikh was tasked with asking all the participants what they would do to further the cause when they got home, he said. One man said he would help recruit people, Ansari said he would offer his computer expertise and the 14-year-old participant said he would give his allowance money to the cause, Shaikh said.

The jury was also played several intercepts from February 2006, when Ahmad, Shaikh, Chand and a few others drove 13 hours north from the Toronto area in a van to Opasatika, Ont., where they were scouting locations for a safe house, court heard. "The point was to acquire some property so that we could conduct more training, we could store weapons there, possibly, it could be used as a safe house for not only us but other Islamists, who I guess were for the cause," Shaikh said.

They did not end up liking the location of the house, with some saying on the intercepts that neighbours were too close and their firearms training and other activities would rouse suspicion.

Also on the intercepts one man can be heard complaining about the cold and Ahmad admonishes him because it was only -2 C. Then, around the time they arrive in the northern Ontario area around Opasatika, Ahmad can be heard marvelling at the scenery. "Oh, the river is incredible," Ahmad says. "The view ... welcome to Canada."
Posted by: ryuge || 04/15/2010 06:11 || Comments || Link || E-Mail|| [10795 views] Top|| File under:
India-Pakistan
Anti-Pakhtunkhwa protest claims seven lives in Abbottabad
[The News (Pak) Top Stories] Seven people were killed and over 100 sustained injuries on Monday when police used force to break up a protest here against the renaming of NWFP as Khyber-Pakhtunkhwa.

The peaceful headquarters of Hazara division turned into a battlefield when the police used batons and fired teargas shells to disperse protesters who fought back with sticks and stones in the streets. The angry mobs blocked roads with burning tyres, set two police vehicles on fire and attacked a couple of police stations. The police fired bullets to disperse protesters.

APP adds: A large contingent of police from Peshawar was called in to maintain the law and order situation The protesters also torched an Edhi ambulance, besides the building of the Cantonment Police Station. They besieged and pelted the Mirpur Police Post with stones. As a result, three policemen sustained injuries. The enraged protesters also ransacked the office of the Khaksar Movement.
Continued on Page 49
Posted by: Fred || 04/15/2010 00:00 || Comments || Link || E-Mail|| [10793 views] Top|| File under: Govt of Pakistan
39 militants killed in Orakzai clashes
[The News (Pak) Top Stories] Four soldiers and 39 militants were killed while nine soldiers sustained injuries in clashes between security forces and militants in lower parts of Orakzai Agency on Sunday night, tribal and official sources said.

The sources said the militants attacked security forces checkpost in Shireen Darra in the lower parts of Orakzai Agency, killing four soldiers. The slain soldiers were identified as Hawaldar Zamin Khan, Naik Sajid, Lance Naik Rustam and Lance Naik Muhammad Saeed, while the injured included Hawaldar Ali Akbar, Lance Naik Hameed Hussain, Lance Naik Jehanzeb, Lance Naik Ehtesham, Lance Naik Kifayatullah, Naik Sher Muhammad, Sepoy Saeed Rehman, Sepoy Hamadullah and Sepoy Muhammad Gul.

Security forces hit back at the militants with artillery fire and killed the brother of Naib Amir of the banned Tehrik-e-Taliban Pakistan (TTP) Ziaur Rehman alias Zewar Mulla and another commander Saifur alias Saifullah of Orakzai Agency.

The sources said the gunship helicopters also pounded the hideouts of militants in Sangara, Gohain, Akakhel and Bizot areas soon after the incident and killed 37 militants, besides destroying their seven hideouts.

AP adds from Islamabad: The United Nations says more than 200,000 people have fled military offensive against Taliban militants in Orakzai tribal region. The UN said on Monday that almost 210,000 have fled Orakzai since the fighting first started at the end of last year. Nearly 50,000 people have fled in the last month alone.
Posted by: Fred || 04/15/2010 00:00 || Comments || Link || E-Mail|| [10793 views] Top|| File under: TTP
Missile strike kills 4 in NWA
[Geo News] A missile fired by pilotless US drone Wednesday killed four suspected militants in North Wazristan tribal region. According to reports, two missiles were fired on a vehicle, killing four people.
Posted by: Fred || 04/15/2010 00:00 || Comments || Link || E-Mail|| [10799 views] Top|| File under: al-Qaeda in Pakistan
Iraq
Brig. General, cleric killed in Iraq
Unidentified armed men have killed a Muslim cleric outside a mosque in a predominantly Sunni neighborhood of the Iraqi capital, Baghdad.

"Militants on Wednesday killed Sheikh Ghazi Juburi in a shooting outside al-Rahman mosque in the Sunni dominated neighborhood of al-Adhamiya in the northern part of Baghdad. The clergyman had finished the morning prayers," a local police source told Voices of Iraq news agency.

The source added, "Sheikh Juburi was rushed to a nearby hospital after the attack. However, he succumbed to his injuries."

The assailants escaped the scene in a vehicle and their whereabouts are unknown.

Security forces cordoned off the area after the attack and launched an investigation into the possible motive behind the attack.

Also on Wednesday, a senior counter-terrorism police official lost his life at a powerful explosion in western Baghdad.

Brigadier General Arkan Ali Mohammad was killed when a sticky bomb attached to his car went off in al-Nisoor Square of the Iraqi capital.

Four bystanders, a traffic officers and an official with the Iraqi Interior Ministry were also wounded in the blast.
Posted by: Fred || 04/15/2010 00:00 || Comments || Link || E-Mail|| [10793 views] Top|| File under: Islamic State of Iraq
Israel-Palestine-Jordan
Hamas executes two convicted of collaboration with Israel
THE Hamas rulers of Gaza have executed two Palestinians convicted of collaborating with Israel despite objections from human rights groups.

The two were executed by a firing squad last night, said Samir Zakut of the Palestinian Al-Misan human rights group.

Police would not allow journalists to enter the Al-Shifa hospital, but medical sources there confirmed the two bodies were delivered during the night.

The Hamas-run government did not immediately confirm the executions, but said last month it would carry them out.

"The death penalty will be implemented for (Israeli) agents who have been sentenced to death, regardless of the position of rights groups that reject these kinds of sentences," Hamas interior minister Fathi Hammad said at the time.

Hamas has approved the death penalty for informers, murderers and drug dealers but has not officially executed anyone since it seized power in Gaza in June 2007, driving out forces loyal to Palestinian president Mahmud Abbas who now holds sway in the West Bank only.

However, several alleged informers were killed by armed groups during the devastating 22-day military offensive Israel launched on December 27, 2008, according to rights groups.

The New York-based Human Rights Watch has accused Gaza's Islamist rulers of killing at least 32 political opponents and suspected informers during and after the war, and of maiming dozens of others.

Palestinian law says the President must approve all execution orders before they can be carried out, but Hamas no longer recognises the legitimacy of Mr Abbas, whose four-year term ended in 2009.

Israeli security forces routinely use Palestinian informers in the occupied territories. They play a key role in thwarting attacks and assassinating top militants.
Posted by: tipper || 04/15/2010 10:30 || Comments || Link || E-Mail|| [10795 views] Top|| File under:
De facto govt denies shutting down Rafah tunnels
[Ma'an] The Ministry of the Interior in the Gaza Strip has denied reports that the Hamas-run government shut down smuggling tunnels along the Egyptian border.

Interior Ministry spokesman Ihab Al-Ghussein said in a statement posted on Hamas-affiliated Web sites Wednesday that "the Palestinian government in Gaza did not issue any order to shut down tunnels along the border."

The reports are rumors and nothing more, Al-Ghussein stressed.

The tunnels provide basic needs for the people of Gaza, and amount to an exceptional workaround necessitated by the Israeli-led siege on the coastal enclave, he said.

Once the siege is lifted and the crossings are opened permanently, the government there will shut down the tunnels and declare smuggling illegal, the official added.

Earlier Wednesday, the Israeli daily Haaretz, quoting residents and tunnel operators, reported that Hamas ordered Gaza residents to shut smuggling tunnels along the border with Egypt indefinitely.

Gaza sources told Haaretz that the decision to close the tunnels was a response to an urgent request from Egyptian security services following warnings of planned attacks in the Sinai Peninsula.

Closure of the tunnels was temporary, the sources said, adding that Hamas feared Israel would bomb the tunnels if they were not shut down, according to the Haaretz report.
Posted by: Fred || 04/15/2010 00:00 || Comments || Link || E-Mail|| [10795 views] Top|| File under: Hamas
Jordan summons Israeli ambassador
[Iran Press TV Latest] Jordan has summoned the Israeli ambassador over the regime's new threat to force out tens of thousands of Palestinians from the occupied West Bank.

Israel ambassador Dani Nevo was summoned to the Jordanian Foreign Ministry on Wednesday and given a "strongly-worded protest" over a military order that classes Palestinians living in the West Bank without the proper document as "infiltrators," the official Petra news agency reported.


"You can't expel them to Jordon. Jordon doesn't want them back."

The decree stipulates the expulsion of over 70,000 Palestinians, mostly Gazans, from the West Bank.


If they're mostly Gazans who wandered over to the other side, they'd be sent either to Gaza or Egypt. So Jordon isn't really at risk. This is posturing, one of the Arabs' favourite activities.

"The note underlined Jordan's strong denunciation of the Israeli decision ... and the need to immediately stop its application, as well as the reaffirmation of the right of the Palestinian people to live in and move about freely on their national territory," Petra said.


Unless it's Black September in Jordan, in which case the Palestinians have the choice of exile or death. Because that's the other side of Muslim brotherly love.

The message called the order "null and void because it runs counter to Israel's commitments under international law as an occupation power."

Amman also urged the international community to act to "halt such unilateral measures," which would block peace efforts and raise tensions in the Middle East.
Posted by: Fred || 04/15/2010 00:00 || Comments || Link || E-Mail|| [10795 views] Top|| File under:
PFLP: 3 mortars fired at Israeli forces in Gaza
[Ma'an] Operatives affiliated with the Popular Front for the Liberation of Palestine said they launched three mortars against Israeli forces east of Gaza City on Wednesday.

The PFLP's Abu Ali Mustafa Brigades said its forces attacked a patrol accompanied by a military bulldozer stationed at the eastern cemetery between Gaza City and Israel.

The purported attack came in response to "Israeli attacks and crimes against Palestinians and detainees," the leftist Palestinian faction explained in a statement.

An Israeli military spokesman said he was aware of no such attack.
Posted by: Fred || 04/15/2010 00:00 || Comments || Link || E-Mail|| [10793 views] Top|| File under: PFLP
Syria-Lebanon-Iran
Lebanon detains 5 Israeli spy suspects
Lebanese police and army intelligence servicemen have arrested five people across the country on charges of espionage. According to the Beirut-based As Safir newspaper, the suspects were arrested in different parts of northern Lebanon over the past few days.


The photo accompanying the article shows a masked intel agent (I suppose) holding a Linksys wireless router, the power cord still plugged in. This is really nefarious stuff.


Among those arrested was the wife of a Lebanese detainee identified as by her initials, M.Gh. She was detained by intelligence agents in a late Tuesday raid on her house at the village of Barja in Shouf district, which lies 25 km (15 miles) south of the capital, Beirut. If convicted, those arrested could receive the death penalty.

In many cases, Hezbollah has discovered and captured suspected spies, and handed them over to the authorities in Lebanon.
Posted by: Fred || 04/15/2010 00:00 || Comments || Link || E-Mail|| [10795 views] Top|| File under: Hezbollah
Who's in the News
48
[untagged]
3
Govt of Iran
2
TTP
1
Hamas
1
Govt of Pakistan
1
Govt of Sudan
1
PFLP
1
al-Qaeda in Pakistan
1
Islamic State of Iraq
1
Hezbollah
Bookmark
E-Mail Me
The Classics
The O Club
Rantburg Store
The Bloids
The Never-ending Story
Thugburg
Gulf War I
The Way We Were
Bio
Merry-Go-Blog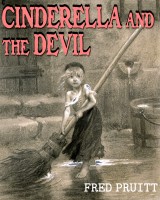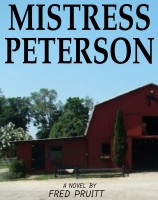 On Sale now!


A multi-volume chronology and reference guide set detailing three years of the Mexican Drug War between 2010 and 2012.

Rantburg.com and borderlandbeat.com correspondent and author Chris Covert presents his first non-fiction work detailing the drug and gang related violence in Mexico.

Chris gives us Mexican press dispatches of drug and gang war violence over three years, presented in a multi volume set intended to chronicle the death, violence and mayhem which has dominated Mexico for six years.
Click here for more information


Meet the Mods
In no particular order...


Steve White
Seafarious
tu3031
badanov
sherry
ryuge
GolfBravoUSMC
Bright Pebbles
trailing wife
Gloria
Fred
Besoeker
Glenmore
Frank G
3dc
Skidmark



Better than the average link...



Rantburg was assembled from recycled algorithms in the United States of America. No trees were destroyed in the production of this weblog. We did hurt some, though. Sorry.
34.231.21.105

Help keep the Burg running! Paypal: