Several foreigners killed in Kandahar
[Iran Press TV Latest] Two bomb explosions have ripped through Afghanistan's southern city of Kandahar, killing several people, including seven Britons, and injuring scores of others.

The first bomb was planted in a vehicle abandoned in front of a hotel. It went off on Thursday, destroying several shops and injuring at least six people.

The second blast happened some three hours later, when a bomber rammed his explosive-laden vehicle into a compound accommodating foreigners. Seven foreign workers, believed to be British, died in the incident.

So far no group has claimed responsibility for the attacks.

The security situation in Kandahar has been deteriorating since it was revealed that Afghan and US-led NATO forces plan to launch a military crackdown on militants in the city.

Meanwhile, a Press TV correspondent has learnt that many of the foreign security companies present in Afghanistan are not registered and are operating with impunity.

Among the security firms operating illegally in the country are Xe Services LLC (formerly known as Blackwater) and DynCorp. These firms have been repeatedly blamed for killing civilians.


Ahhh, but who is doing the blaming, and just how untrustworthy is he?
Posted by: Fred || 04/16/2010 00:00 || Comments || Link || E-Mail|| [6503 views] Top|| File under: Taliban
Africa Horn
Sudan ruling NCP says 9 members killed in south
[Al Arabiya Latest] Sudan's ruling party said on Thursday that the southern army had killed nine of its officials during the first open elections in 24 years. "Three days ago at night some (southern army) soldiers came to the home of the president of the National Congress Party in Raja, and killed him and eight other people -- they are also members of

" This was a passionate crime to do with a wife, a feud that led to a shooting between the husband and lover "

Suzanne Jambo, head, SPLM external relations office
the NCP," Agnes Lokudu, head of the northern-dominated NCP in south Sudan, said. Raja is in Western Bahr al-Ghazal state in south Sudan.

Lokudu said the killings were politically motivated by anger that many people in the area had voted for the NCP.

The ex-rebel Sudan People's Liberation Movement (SPLM), which dominates the southern government, denied the involvement of the separate south Sudan army. "This was a passionate crime to do with a wife -- a feud that led to a shooting between the husband and lover," Suzanne Jambo, head of the SPLM's external relations office, said. "This is not political."

Sudan's elections, entering the last of a five-day voting period on Thursday, had been largely free from major violence. A wave of opposition boycotts in much of the north left little competition for incumbent President Omar Hassan al-Bashir.

South Sudan's president and SPLM head Salva Kiir is also likely to be elected president of the semi-autonomous south.

But tensions have been high in the south between parties and independents opposing the SPLM who have complained of arrests and harassment.

Sudanese are voting in presidential, legislative and gubernatorial elections.
Posted by: Fred || 04/16/2010 00:00 || Comments || Link || E-Mail|| [6462 views] Top|| File under: Govt of Syria
Voting officially ends in Sudan multi-party polls
[Al Arabiya Latest] Polling in Sudan's first multi-party election in more than two decades officially ended on Thursday, as tensions mounted over alleged violations in a vote already marred by a major opposition boycott. The crucial process of counting is expected to begin on Friday and results are due by April 20.

Some 16 million registered voters were asked to choose their president as well as legislative and local representatives in the country's first multi-party election since 1986.

But the vote kicked off in chaos on Sunday, before delays and logistical problems prompted the National Election Commission to extend polling for two more days.
Posted by: Fred || 04/16/2010 00:00 || Comments || Link || E-Mail|| [6477 views] Top|| File under: Govt of Sudan
'There was only ever going to be one winner'
When six pirates launched an attack on a giant U.S. warship off the Horn of Africa, there was only ever going to be one winner. The bandits began shooting at the amphibious dock landing ship USS Ashland just before dawn about 380 miles off Djibouti. The Navy said the Ashland returned fire and the suspected pirate skiff was destroyed.

All six people on board were rescued and taken aboard the Ashland. The Ashland suffered no injuries or damage in the attack on Saturday morning.

The Navy has taken at least 21 suspected pirates since March 31 in the violence-plagued waters off Somalia and nearby regions, where U.S. warships are part of an international anti-piracy flotilla.
On March 31, the frigate USS Nicholas exchanged fire with a suspected pirate vessel west of the Seychelles, sinking their skiff and confiscating a mother ship. Five suspected pirates were captured.


On Monday, the destroyer USS McFaul responded to the distress call from a merchant vessel and captured 10 other suspected pirates.
The Navy said it was reviewing 'multiple options' on the suspects' fates. Some suspected pirates have been turned over to Kenya for trial, but there has been some reluctance by African nations to become a centre for prosecutions.

In December, the Dutch government released 13 suspected Somali pirates after the European Union failed to find a country willing to prosecute them.

One of the suspected pirates accused of attacking the U.S.-flagged merchant ship Maersk Alabama last year is facing trial in the United States.

At the United Nations, Russia has introduced a draft resolution to the U.N. Security Council that calls for strengthening the international legal system to ensure captured Somali pirates do not escape punishment.

In Turkey, a news agency reported Saturday that Somali pirates have abandoned a commandeered Turkish ship. The Dogan agency quoted Fatih Kabal, an official of Bergen Shipping based in Istanbul, as saying the pirates left the MV Yasin C, which was seized Wednesday 250 miles off the Kenyan coast. Kabal said the crew had locked themselves in the engine room and realized that the pirates had left the ship on Friday. He said crew members, who were unharmed, took the damaged ship to the Kenyan port of Mombasa.

Meanwhile, the owner of a hijacked supertanker has begun negotiations for the ship's release, a South Korean Foreign Ministry official said on condition of anonymity, citing the sensitivity of the talks. Repeated calls to the vessel operator, South Korea-based Samho Shipping, seeking comment went unanswered on Saturday night. The vessel is owned by a Singaporean company. A South Korean naval destroyer that had been monitoring the ship began sailing away from the pirates Saturday and heading back toward the Gulf of Aden after the pirates warned the sailors not to come any closer.

Authorities say Somali pirates hijacked the 300,000-ton Samho Dream in the Indian Ocean on April 4. The ship was transporting crude oil worth about $160 million from Iraq to the U.S. with a crew of 24 South Koreans and Filipinos.

More than a dozen ships and their crew are believed to be currently held by pirates off the lawless coast of Somalia.
Posted by: Fred || 04/16/2010 00:00 || Comments || Link || E-Mail|| [6532 views] Top|| File under: Pirates
Bells toll no more for schools in Somali town
[Al Arabiya Latest] Somalia's al-Shabaab militants have ordered schools in Jowhar town to stop using bells to signal the end of classes because they sound like those of Christian churches, teachers said on Thursday.

Al-Qaeda-linked Shabaab is Somalia's most powerful insurgent group and controls large parts of the south and the capital Mogadishu. It is battling the western-backed government for control of the Horn of Africa nation.

Teachers and a school headmaster in Shabaab-controlled Jowhar town, some 90 km (56 miles) north of Mogadishu, said an Shabaab member had ordered schools to silence their bells because the sound was too similar to those in Christian churches.

"We were called by Sheikh Farah, the head of al-Shabaab's education, and he told us that we can't use bell sounds from now on. He said any school heard using bell sounds after now will be brought to Islamic justice," a school teacher in Jowhar told Reuters by telephone.

A local headmaster confirmed the report and added that Shabaab had informed his school that it would begin explaining to students the significance of Islamic Jihad.

Shabaab runs administrations in the areas it controls using a harsh version of sharia law, cutting off hands of thieves, making sure women wear veils and banning what it calls social vices, like music and TV sports.

Somali insurgent groups are fighting the interim government led by former rebel and current president, Sheikh Sharif Ahmed, but have been unable to deal a death blow in a nation that has been without effective central rule since 1991.
Posted by: Fred || 04/16/2010 00:00 || Comments || Link || E-Mail|| [6464 views] Top|| File under: al-Shabaab
Africa North
Algerian villagers rally against kidnapping
[Maghrebia] Algerian civilians protesting the terrorist abduction of an 80-year-old villager are expected to bring the Tizi-Ouzou town of Boghni to a standstill with a general strike on Thursday (April 15th), Tout sur l'Algerie reported. On March 30th, less than a week after the kidnapping, thousands of Tizi-Ouzou residents staged a protest in Aït Koufi to demand the elderly victim's "immediate and unconditional release". The villagers have refused to pay a 30m-dinar ransom. They have also organised a hunt for the kidnappers in the Tala Guilef area.

A similar citizen protest occurred in the same region last fall. When some 20 members of al-Qaeda's El Ansar brigade kidnapped a hotel owner in Tizi-Ouzou province, villagers and his family refused to comply with ransom demands. The terrorists eventually released the victim following negotiations with the Tigzirt imam.

Posted by: Fred || 04/16/2010 00:00 || Comments || Link || E-Mail|| [6479 views] Top|| File under: al-Qaeda in North Africa
Bangladesh
Bangladesh police arrest British HuJI leader
Bangladeshi police have arrested a Bangladeshi-born British citizen wanted in London on allegations of financing Islamist groups, Dhaka's police chief said Friday.


Good. Is he to be hung or sent back to Britain for trial?

Golam Mostafa, who police say has links to a number of South Asian militant groups, was arrested late Thursday in the northwestern district of Sylhet, A.K.M. Shahidul Haq said. "Mostafa is wanted in London under the Terrorist Financing Act as they found he had been collecting money for the Afghan Mujahedeen and for Bangladeshi militants," Haq said.

The Bangladeshi-born 45-year-old fought in the Afghan war alongside the mujahedeen against Soviet forces, Haq said, adding that Mostafa had been under surveillance for years and his Dhaka house was raided in 2007. The Bangladeshi police believe he is also the head of the British arm of banned Pakistan-based militant group Harkat-ul-Jihad-al-Islami (HuJI).

The information used to arrest Mostafa was provided by two recently detained suspected militant financiers: a Bangladeshi-born British citizen Faisal Mostafa, and the founder of HuJI Bangladesh, Mufti Abdus Salam, Haq said. Salam now claims to have renounced militancy, left HuJI and founded the Islamic Democratic Party with the aim of competing in Bangladesh elections, although the country's election commission refused to allow him to register. Faisal, 45, who owned the Britain-based Green Crescent charity, was arrested in Bangladesh in April 2009 after police raided a Islamic school, or madrassa, on the remote southern island of Bhola, which was run by the charity.

Police seized a cache of weapons and explosive devices from the school, as well as jihadist literature urging Muslims to take up arms.
Posted by: ryuge || 04/16/2010 10:31 || Comments || Link || E-Mail|| [6461 views] Top|| File under:
Caribbean-Latin America
Five killed in gunbattle on Acapulco's main shore road
A gunbattle erupted on the main coast boulevard in the heart of this Pacific resort Wednesday afternoon, killing six people, including a mother and her 8-year-old child. None of the victims appeared to be tourists.

One federal police officer died in a shootout with gunmen, but at least three of the dead seemed to have been bystanders caught in the crossfire. Five other people suffered wounds and about a dozen vehicles were riddled with bullets.

Federal police said they detained a 26-year-old and said he apparently worked for Edgar Valdez Villarreal, a U.S.-born drug capo who has been engaged in a bloody battle in the Acapulco area with former colleagues in the Beltran-Leyva drug cartel.

Police said the gunbattle started when "armed men traveling in several vehicles opened fire on the occupants of another vehicle," killing both men.

It was unclear why the men were targeted. Drug gangs have staged shootouts in Acapulco before, but seldom in broad daylight amid heavy traffic, and never with such a toll among bystanders.

Police tried to intercept the gunmen's vehicles.

"In their attempt to escape, the assailants opened fire on several private vehicles, killing three people, including a child," federal police said in a statement.

While police officers may have tried to return fire, the area was littered with hundreds of shell casings from AK-47 assault rifles -- a weapon used almost exclusively by Mexico's drug cartels.

The battle caused a huge traffic jam on the busy Miguel Aleman Boulevard, after some drivers crashed into each other and others tried to cross the palm-lined median strip in a desperate attempt to flee the shooting.

"An 8-year-old girl died when she was being transferred in an ambulance, and her mother also died," city police said in a statement. A policeman at the scene said the mother had apparently just picked her daughter up from school when they were caught in the hail of bullets.
Posted by: Fred || 04/16/2010 00:00 || Comments || Link || E-Mail|| [6504 views] Top|| File under:
Europe
Turkish soldier killed in PKK clash
[Iran Press TV Latest] A Turkish soldier has been killed in a fresh military operation against the outlawed Kurdistan Workers' Party (PKK) militants in the south-eastern province of Batman.

The clashes took place on Wednesday when the members of the military patrolling between Sason and Kozluk districts came across a group of PKK members. They called upon the militants to surrender, who in return opened gunfire.

Military forces engaged in a fierce firefight with the terrorists and a Turkish trooper lost his life.

Four soldiers received bullet injuries in the incident. They are currently receiving medical treatment in Batman State Hospital, according to a report published by CNN-Turk news channel.

The report added that helicopters provided aerial protection for the troopers to carry out the operation.

The PKK is listed as a terrorist organization by much of the international community, including Turkey, Iran, the US, and the European Union.

More than 40,000 people have lost their lives since the PKK launched its armed campaign against Ankara in 1984 as part of a quest to establish a socialist Kurdish state in southeastern Turkey.

Turkish fighter jets frequently shell PKK strongholds in the jagged mountains of northern Iraq.
Posted by: Fred || 04/16/2010 00:00 || Comments || Link || E-Mail|| [6469 views] Top|| File under:
India-Pakistan
US strikes kill 6 in North Waziristan
A flight of Predators or its more muscular brothers, the Reapers, hit a Taliban compound and two vehicles in the town of Tolkhel near Miramshah in North Waziristan. The Predators fired their missiles in two waves. Seven missiles total were fired, according to a report in Dawn.

The first strike hit a Taliban compound and vehicle, while the second strike appears to have hit during the Taliban's attempt to recover the dead and wounded.


Is it evil of me to applaud this?




Is it evil of me to ululate?




Only if you can't carry a tune.

"Missiles hit a car carrying militants and as soon as other people rushed into help, more missiles were fired by drones," a Pakistani security official told AFP.


Well done, O far-away controller! And to you and all your fellows, thank you! More, faster, please.

Today's airstrike took place in a region administered by North Waziristan Taliban leader Hafiz Gul Bahadar.
Posted by: Glenmore || 04/16/2010 11:19 || Comments || Link || E-Mail|| [6494 views] Top|| File under:
Hospital suicide bombing kills 10 in Pakistani city of Quetta
A SUICIDE bomber blew himself up in the main hospital in the southwestern Pakistani city of Quetta today, killing 10 people and triggering chaos and panic on the wards.

Police said it appeared to be a sectarian attack linked to the nearby shooting of a Shi'ite banker whose body had been brought to the hospital shortly before the bomb blast.

Quetta, capital of insurgency-hit southwestern Baluchistan province, has seen frequent violence pitting militants from the majority Sunni and minority Shi'ite communities.

City police chief Ghulam Shabbir Sheikh put the death toll at 10, including four policemen and a cameraman with a private television station.

More than 30 people were wounded, including at least four journalists and a local MP.

"It appears to be sectarian violence," provincial police chief Qazi Abdul Wahid said.
Brilliant, chief, brilliant. How do you do it?
The victim of the shooting was Arshad Zaidi, the son of a local Shi'ite community leader, who was sprayed with bullets by gunmen on a motorbike as he left the bank.

"Hundreds of people including a local MP and dozens of journalists rushed to the hospital where the body was lying. As the crowd swelled at the casualty ward a suicide bomber blew himself up," crime investigation department chief Wazir Khan Nasir said.

The blast spread panic through the hospital and send shards of glass flying, while witnesses said the walls of the casualty ward were spattered with blood stains and pieces of human flesh.

"We have found legs and head from the blast site. We have also found metal pellets, usually stuffed in suicide vests, from the blast site," police officer Mohammad Iqbal said.

Mr Nasir said the bomber had used between 5 to 8kg of explosives.


Posted by: tipper || 04/16/2010 08:38 || Comments || Link || E-Mail|| [6563 views] Top|| File under:
Two gunned down in Kabal
[Geo News] Two persons were killed and two other injured on Thursday in a firing incident in Kabal tehsil of Swat. According to sources, unidentified men shot dead two persons, a member of local peace committee. The dead and injured were shifted to a nearby hospital.
Posted by: Fred || 04/16/2010 00:00 || Comments || Link || E-Mail|| [6472 views] Top|| File under: TTP
Musharraf govt. responsible for BB assassination: UN
[Geo News] United Nations (UN) commission, which probed into assassination of Benazir Bhutto, has held responsible the former President Pervez Musharraf-led government for assassination of Benazir Bhutto due to provision of poor security measures. Â"Musharraf government failed to provide foolproof security to Ms. Bhutto which ultimately led to a lethal assault on herÂ", the report's beginning statement said. There was a serious lack of professionalism in security arrangements, either by the government of Pakistan or by the PPP party, which were jointly providing security to caravan of Benazir in Liaquat Bagh, said it.
Posted by: Fred || 04/16/2010 00:00 || Comments || Link || E-Mail|| [6478 views] Top|| File under: Govt of Pakistan
Benazir's murder was solved, Punjab police tell UN
As Pakistan and the world wait for the UN report on Benazir Bhutto's assassination today (Thursday), it has been revealed that the Punjab police had already told the UN Inquiry Commission that the murderers of Benazir had been traced, arrested and are being tried.

Her assassination was an open and shut case for the Punjab police, which had instantly solved it way back in February 2008 by tracing the mastermind of the Liaquat Bagh suicide attack as well as the suicide bomber, who had blown himself up on December 27, 2007 in Rawalpindi, the UN has been told.

Whether the UN report takes this investigation into account and how much importance it is given will be seen in the report of the UN commission.
Continued on Page 49
Posted by: Fred || 04/16/2010 00:00 || Comments || Link || E-Mail|| [6481 views] Top|| File under: TTP
Lashkar-e-Islam ready for talks with government
[Dawn] Banned militant group Lashkar-e-Islam agreed on Thursday, to hold talks with government after a nine-month silence.

The group's spokesman, Zarr Khan appealed the government to stop the on-going military operation in the Bara tribal region and said the group is willing to hold talks.

Speaking from an unknown location, Khan DawnNews that Lashkar-e-Islam has not challenged the writ of the government and should therefore not be attacked by the military forces.

"Many civilians and local tribesmen have been killed in the operation and we appeal to the government to stop it immediately," Khan said.

He added that his group is not involved in 'anti-state activities' and is not fighting against security forces.

Lashkar-e-Islam is based in the Bara district of Tirah Valley -- a part of the Khyber Agency tribal region currently under military operation.
Posted by: Fred || 04/16/2010 00:00 || Comments || Link || E-Mail|| [6473 views] Top|| File under: Lashkar-e-Islami
Iraq
Police find 14 bodies in mass grave in Samarra
SALAH EL-DIN / Aswat al-Iraq: Policemen on Thursday found 14 decayed bodies in a mass grave to the west of Samarra, a media police source said.

"Emergency police forces found on Thursday afternoon (April 15) a mass grave with 14 decayed bodies, in Shannana region in west of Samarra,' Colonel Hatem Akram told Aswat al-Iraq news agency.

"The victims were shot and most of them wearing civilian clothes,' he added.

Samarra lies 120 km north of Baghdad.
Posted by: Steve White || 04/16/2010 00:00 || Comments || Link || E-Mail|| [6467 views] Top|| File under:
Israel-Palestine-Jordan
Israeli troops kill Gaza gunman
A Gaza militant was killed by Israeli gunfire at the border fence east of Gaza City, Palestinian medics said. Military sources in Israel confirmed that a Palestinian gunman was killed.

Palestinian medics identified the gunman as Mohammed Saleem, 24. The Al-Aqsa Martyrs Brigade, which is linked to the Fatah movement of Palestinian president Mahmud Abbas, said it was involved in the fighting and that one of its militants was missing.

An Israeli military spokesman said troops had spotted a gunman trying to place an explosive device along the fence between the Palestinian enclave and Israel. "The gunman threw a hand grenade," an army spokesman said, adding that the troops subsequently opened fire and "identified hitting him." The incident is the second of its kind in a week.

On Tuesday, the army said it killed four militants in a gunbattle in central Gaza, though the radical Islamic Jihad group said only two of its fighters were killed.
Posted by: ryuge || 04/16/2010 10:51 || Comments || Link || E-Mail|| [6465 views] Top|| File under:
PA orders 35 broadcasters shut down
[Ma'an] Palestinian minister of telecommunications and information technology Mashhur Abu Daka on Thursday sent letters to more than 35 television and radio stations demanding that they stop broadcasting.

The move follows a dispute between a number of broadcasters protesting a rise in fees.

In a statement, Abu Daka said their collective decision not to adhere to licensing regulations was illegal, and urged them to cooperate. "This step comes after the ultimatum, which lasted for one month, that was the result of the meeting between Abu Daka and the head of the Palestinian Journalists Syndicate."

He thanked those stations that have adjusted their situation, however, affirming "the ministry's determination to organize this vital and important sector." He also noted that "this step includes the stations that did not complete licensing procedures, whether by the ministries of interior or information, or that did not complete the technical requirements of the ministry of telecommunications."

Abu Daka concluded that "this step will be followed by coming steps to include the radio and TV stations that completed licensing requirements but did not pay the required fees."
Posted by: Fred || 04/16/2010 00:00 || Comments || Link || E-Mail|| [6464 views] Top|| File under: Palestinian Authority
Defense volunteer brutally slain in southern Thailand
A defence volunteer has died after being repeatedly slashed about the head with a sharp object and his body dumped under a bridge in Narathiwat's Si Sakhon district, police say.

Officers were called in yesterday to examine the body of Wiranan Api, 29, a defence volunteer for Ban Sriwarin in Si Sakhon district. An initial investigation found Wiranan had left home on Tuesday by motorcycle to travel to a relative's home in the same district. Police believed he was attacked along the way by southern terrorists insurgents.

In Pattani's Yaring district, Salae Jehuseng, the head of Ban Takul in tambon Tatokapo, and his 15-year-old son Abduloh were shot and wounded about 7am yesterday, police said. An investigation found their motorcycle was followed by a car before they were shot by unidentified attackers.

On Tuesday night, Hawae Yuso, 36, an assistant village head in Khok Pho district, was also shot and wounded by terrorists suspected insurgents. His assailants followed him on a motorcycle before opening fire.

In Narathiwat, two brothers serving as territorial defence volunteers in Rueso district came under attack yesterday from gunmen hiding among trees by the roadside as they were riding past on their motorcycles. Bantao and Bancha Tosaeng returned fire after they came under attack, with the gunfight lasting about two minutes before the terrorists suspected insurgents fled. No one was hurt. The two were ordered by the district chief to inspect Ban Na Da after there were reports of an terrorist insurgent group entering the village to plan acts of violence during the Songkran festival, police said.

Security officers also clashed yesterday with terrorists suspected insurgents as they stood guard at a house belonging to a family of Buddhists in Ban Thammachot in Rueso district. Officers said they opened fire on an unidentified armed group after they attacked the house with weapons, including grenades. The house belongs to the sole Buddhist family in the Muslim village. It had previously suffered other gun and grenade attacks.

In another development, the army has assigned the Engineer Department to continue roadworks in Yala and Narathiwat after the private contractors deserted the work for fear of violence. The public relations chief for the Internal Security Operations Command's 4th Region, Col Banpot Pulpian, said yesterday about 600 soldiers had been sent to the sites since April 3.
Posted by: ryuge || 04/16/2010 09:24 || Comments || Link || E-Mail|| [6465 views] Top|| File under:
Thai forces surround 'terrorists' at hotel: deputy PM
THAI security forces have surrounded a Bangkok hotel, where "terrorists" are hiding, says Deputy Prime Minister Suthep Thaugsuban in a nationally televised address.

"The government's special team is surrounding the SC Park hotel where we have learned that there are terrorists and some of their leaders hiding," said Suthep Thaugsuban, who is in charge of security.

In a nationally televised address today, Mr Suthep also urged "innocent" protesters to leave an anti-government rally site in Bangkok's commercial district.

"Innocent people should leave the protests because the authorities have to take decisive measures against terrorists," he said.
Posted by: tipper || 04/16/2010 00:07 || Comments || Link || E-Mail|| [6494 views] Top|| File under: Thai Insurgency
Nine killed in Myanmar's triple-bomb attack
[Dawn] Three bombs rocked a park in Myanmar's main city Yangon Thursday as revellers celebrated an annual water festival, leaving at least nine people dead and more than 60 wounded, officials said.

The blasts occurred near Kandawgyi Lake in the military-ruled country's commercial hub where crowds had gathered to celebrate the Buddhist new year.

"Nine people were killed -- five men and four women -- and so far 62 people were injured," an official told AFP on condition of anonymity.

A fourth bomb was found and defused, the official said.

The blasts came as the country prepares for elections planned for this year that critics have dismissed as a sham for effectively barring opposition leader Aung San Suu Kyi because she is a serving prisoner.

Hundreds of people gathered around the area, which was cordoned off by police after the explosions. Witnesses said people fled and ambulances rushed away casualties.

"I saw blood on many people," said a Red Cross official.

Myanmar has been hit by a series of bomb blasts in recent years, with the junta blaming attacks on armed exile groups or ethnic rebels.
Posted by: Fred || 04/16/2010 00:00 || Comments || Link || E-Mail|| [6460 views] Top|| File under:
Deadly election attack in Philippine massacre province
[Dawn] A grenade attack on a political gathering left two people dead and 12 wounded in the same area of the Philippines where 57 people were massacred last year, police said Thursday.

The attack on a meeting at a resort in the southern province of Maguindanao late Wednesday was linked to next month's national elections, said provincial police chief Senior Superintendent Alex Lineses.

A mayoral and vice-mayoral candidate were meeting with supporters when two men aboard a motorcycle threw a grenade over the resort fence where it exploded. The candidates were unharmed, said Lineses.

The attack came despite tight security that has been imposed on Maguindanao after 57 people were massacred there in November allegedly by gunmen working for the Ampatuans, a powerful political clan.

The November massacre was carried out allegedly to keep a rival from running against a member of the Ampatuan family, and the province remains under a state of emergency.

However the latest attack is not believed to be linked to the November massacre. Elections in the Philippines are usually accompanied by a surge in violence as politicians use force to intimidate or eliminate their rivals.

The national police said it had recorded a total of 53 cases of election-related violence with 26 deaths and 25 wounded since January, excluding the victims from the new grenade blast.

The party of presidential front-runner Benigno Aquino criticised the national police for not doing enough to stop a rash of attacks on its followers.

Twelve members of Aquino's Liberal Party have been murdered since January in the south, a party statement said.

"The killings must stop now," vice-presidential candidate Mar Roxas said in the statement.
Posted by: Fred || 04/16/2010 00:00 || Comments || Link || E-Mail|| [6473 views] Top|| File under:
Thai electric grid targeted
[Straits Times] A BOMB attack on three electricity towers nearly plunged a suburb of the Thai capital into darkness last weekend, officials said on Thursday, as the country reels from violent civil unrest.

Plastic explosives planted at the base of the towers damaged four legs and nearly toppled power lines in Ayutthaya province, 50 kilometres north of Bangkok, provincial police commander Jaruvat Vaisaya said. 'Seven bombs were found at three electricty towers. Four bombs exploded and the other three malfunctioned,' he told AFP.

Had all the explosives detonated, power would have been cut to the northern Bangkok suburb of Rangsit, Ayutthaya governor Wittaya Phewpong said. 'Whoever planted them wanted to cause huge damage,' he said.

Police were investigating whether the blasts were connected to Saturday clashes in Bangkok between anti-government 'Red Shirt' protesters and security forces, which killed at least 23 people and injured more than 800.

'We need to find more evidence before I can say that it is linked to the incident on Saturday or not,' Jaruvat said. 'What I can say for sure is that the people who did this were professional.'

A series of smaller explosions aimed at politically significant sites and army buildings have occurred in Bangkok since 'Red Shirt' demonstrations began in the city last month, but no one has claimed responsibility for the blasts.
Posted by: Fred || 04/16/2010 00:00 || Comments || Link || E-Mail|| [6466 views] Top|| File under:
Syria-Lebanon-Iran
Iran bars ex-president from travel: Website
[Al Arabiya Latest] Iran has barred reformist former president Mohammad Khatami from leaving the country ahead of a trip he planned to make to Japan for a nuclear disarmament conference, a pro-reform website said Thursday.

The Parlemannews.ir website of the reformist bloc in parliament did not provide details of any reasons given for the travel ban.

"Khatami was supposed to leave Tehran for Japan on Thursday night ... to take part in a conference on nuclear disarmament in Japan," the website reported.

There was no immediate comment from Iranian authorities, or from Khatami's allies.

Khatami publicly backed moderate defeated candidate Mirhossein Mousavi during the country's disputed June presidential election, which reformists said was rigged to secure hardline President Mahmoud Ahmadinejad's re-election.

Official results of the vote showing Ahmadinejad won by a landslide, but the country was rocked by street protests by Mousavi supporters. Authorities rejected vote rigging allegations.

Security forces quelled the protests but opposition leader Mousavi and his allies have refused to back down, saying the reform movement will continue.


The aftermath of the vote, which plunged the Islamic state into its worst internal crisis, exposed deepening divisions in its ruling elite.

The authorities blame the opposition leaders for trying to topple the clerical establishment, which is also locked in a standoff with the West over Iran's nuclear work.

Khatami's allies denied a report by the semi-official Fars News Agency in March that said Khatami was barred from leaving Iran.

Under Iran's Islamic Sharia law, a judicial decision is needed to bar Iranian citizens from leaving the country.

The clerical establishment has prevented some reformist politician, rights activists and pro-reform artists from travelling out of Iran since last year's election.

Several Khatami allies were detained after the vote for various charges, including acting against national security. Some of them have been sentenced to jail terms of up to 16 years.

Hardline authorities have repeatedly accused the opposition leaders of links to "foreign enemies", calling on them to repent or "face charges of supporting apostates in defiance of God".

The United States and its European allies have condemned Iran over its handling of post-election protests, supporting Iran's reform movement. Reformists deny the accusation.
Posted by: Fred || 04/16/2010 00:00 || Comments || Link || E-Mail|| [6465 views] Top|| File under: Govt of Iran
Terror Networks
They vanished, leaving parents to wonder why
On the Saturday morning in late November when Ahmed Abdullah Minni left his Alexandria, Va., home, quite possibly forever, he did his family's weekly grocery shopping. He bought the snacks his mother needs for the award-winning preschool she runs out of their tidy blue home. He stocked up on his favorite treats: Florida orange juice with no pulp, the oatmeal cookies and rice pudding. He put on latex gloves -- his family jokingly calls him "Mr. Neat" -- and sorted the laundry for his mother. Around 3 p.m., he walked to a mosque down the street for prayers with his father and brothers.

Then he vanished. To Pakistan. An American kid on jihad.

Around 5 p.m., his mother became worried. This was not like him. This was not the son she considered her right hand. This was not her Hamada, her nickname for him, who called her even if he was right across Route 1 at Wal-Mart, to check in and find out if she needed anything.

"Where are you?" she demanded when he picked up his cellphone. He told her he was in Maryland at a conference. He would be home Sunday. "You better come home right now!" she said, furious. She started compiling a mental list of chores, such as raking leaves, with which she would punish him. She hung up. That was Nov. 28. She hasn't heard his voice since.

This Saturday, Minni, who turned 20 after disappearing, and four other friends from Virginia, Umar Chaudhry, 24; Ramy Zamzam, 22; Waqar Khan, 22; and Aman Hassan Yemer, 18, will appear before a Pakistani judge on five counts each of terrorism-related charges. The prosecution will call 19 witnesses, according to Minni's Pakistani attorney, who will say that al-Qaida recruited the five men to help terrorist groups in Pakistan and Afghanistan fight the United States.

Hassan Katchela, their attorney in Pakistan, said the five have been tortured while in prison. "I am confident I will be able to prove that all the evidence the prosecution has is fabricated," he said. "They have nothing to connect these boys to any terrorist purpose."

That's certainly what the stunned families and close friends the five left behind want to believe. These young men, they say, spent their free time playing sports with the mosque's youth group, watching movies, using their annual passes to Six Flags, eating at the local Kebab Palace, studying with an eye to solid American futures. But why did they leave so secretly and abruptly? Why has Ahmed written to his mother only that she must be patient, trust in Allah and not believe anything she hears?

The parents want to believe there is an innocent explanation for their sons' decision to slip away, but law enforcement sources confirm that a video left behind by Zamzam, a popular and high-achieving Howard University dental student, shows the "same finger-pointing, spitting at the camera mumbo jumbo" that extremists often post on the Internet.

"Are they typical terrorists?" asks Mustafa Abu Maryam, the youth leader at the Islamic Circle of North America, a mosque the young men attended. "No. Are they thugs? Absolutely not. Were they brainwashed by some jihadi cool fad? Who knows."

Maryam has spent the past months going over and over what happened before the vanishing, wondering why he saw no signs that something was changing for these five young men he knew and loved. "They said they wanted to defend Muslims. To help Muslims. Maybe they felt that what they were doing here was not enough. I just don't know."

The one sign he said he wished he paid more attention to is that for about three or four weeks before the day he left in November, Minni no longer looked him in the eye.

Saturdays are the hardest for Ahmed's mother, when the laughter of toddlers in her house is missing and there are no distractions. She wakes at 5 a.m. and sits in a hard-backed chair, staring out the front window, imagining Ahmed outside, parking his blue Toyota Corolla with the Obama sticker on the bumper. Wishing this were all just a bad, bad dream. She wonders if this is what heartbreak feels like, a heavy chandelier that's fallen on your chest, your throat so tight you can't even swallow your tea.

"This is not our dream," she says again and again, head in hand, rocking slowly back and forth. "This is not what we wanted our son to be. I don't understand. What happened? Who did this to my son? Who did this to my son?"

His sister, 13, who thinks Ahmed is on vacation in Mexico, wrote him a letter recalling how he came to her school honors assembly and took her out for her favorite ice cream with sprinkles to celebrate her stellar report card. She said she was hurt that he hadn't come to her most recent assembly.

"Next time," he wrote her from prison in Pakistan, "I will be there."
Posted by: ryuge || 04/16/2010 11:24 || Comments || Link || E-Mail|| [6494 views] Top|| File under:
Book claims Bin Laden foiled in bid to see 9/11 on live TV
Osama Bin Laden requested a satellite TV dish be installed in his Afghanistan hideaway so he could watch the September 11, 2001 terror attacks as they happened, according to his former bodyguard. But the Al Qaeda leader was unable to get a signal in the mountainous terrain surrounding his base in Kandahar so couldn't watch the two hijacked planes hit the World Trade Center in New York, claimed Nasser Al Bahri. The 37-year-old said: 'He asked for satellite TV to be able to follow the bombing.'

Mr Al Bahri, who was known as Abu Jandal (The Killer), served Bin Laden for three years before being arrested in Yemen ahead of the 9/11 attacks. But he claims to know Bin Laden told his media chief Hassan Al-Bahloul: 'It is very important that we are able to watch the news today.'

Bin Laden also instructed Mr Al Bahri to shoot him dead if he was on the verge of being captured by Western forces, the former bodyguard said. 'I would rather receive two bullets in the head than to be taken prisoner,' he told him. 'I want to die a martyr, but certainly not in prison.'

Mr Al Bahri, who has renounced his extremist past, now regrets not having shot Bin Laden dead when he had the chance. He said: 'Today I wish I had used it (the gun), but at the time he was someone very important for me.

Mr Al Bahri believes his elusive former master is in good health and remains at large under tribal protection in Waziristan on the Afghanistan-Pakistan border. 'His death, even if it was not announced immediately for internal reasons, would end up being known in jihadist circles and on the internet,' he said.

Mr al Bahri was the first person to help the CIA link Bin Laden to the September 11 hijackers, who he said were his 'friends'. He claimed he knew nothing of their intention to strike the U.S., but recalled first meeting their leader Mohammed Atta in a Pakistan safe house. 'Atta was playing video games on a PlayStation where he was flying a plane,' he said.

Mr Al Bahri's claims are made in his book, In The Shadow Of Bin Laden, which he wrote with French journalist Georges Malbrunot. He has been refused permission to enter France to promote the book.
Posted by: ryuge || 04/16/2010 09:52 || Comments || Link || E-Mail|| [6470 views] Top|| File under:
Who's in the News
60
[untagged]
2
TTP
2
Govt of Syria
1
Govt of Iran
1
Govt of Pakistan
1
Govt of Sudan
1
al-Qaeda in North Africa
1
Hezbollah
1
Jemaah Islamiyah
1
Lashkar-e-Islami
1
Palestinian Authority
1
Pirates
1
Taliban
1
Thai Insurgency
1
al-Shabaab
Bookmark
E-Mail Me
The Classics
The O Club
Rantburg Store
The Bloids
The Never-ending Story
Thugburg
Gulf War I
The Way We Were
Bio
Merry-Go-Blog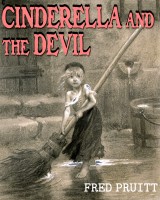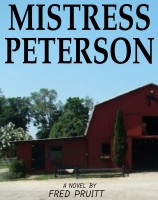 On Sale now!


A multi-volume chronology and reference guide set detailing three years of the Mexican Drug War between 2010 and 2012.

Rantburg.com and borderlandbeat.com correspondent and author Chris Covert presents his first non-fiction work detailing the drug and gang related violence in Mexico.

Chris gives us Mexican press dispatches of drug and gang war violence over three years, presented in a multi volume set intended to chronicle the death, violence and mayhem which has dominated Mexico for six years.
Click here for more information


Meet the Mods
In no particular order...


Steve White
Seafarious
Pappy
lotp
Scooter McGruder
john frum
tu3031
badanov
sherry
ryuge
GolfBravoUSMC
Bright Pebbles
trailing wife
Gloria
Fred
Besoeker
Glenmore
Frank G
3dc
Skidmark
Alaska Paul



Better than the average link...



Rantburg was assembled from recycled algorithms in the United States of America. No trees were destroyed in the production of this weblog. We did hurt some, though. Sorry.
3.236.52.68

Help keep the Burg running! Paypal: