Afghanistan
Kabul Attack Ends After 18 Hours
Details! Lotsa details! Getcher hot details here!

Eighteen hours after

hard boyz

launched coordinated attacks in Kabul, they have all been killed and the fighting is over, an Afghan official said Monday.

Kabul was hit by a wave of coordinated attacks in three areas Sunday, with embassies and foreign military bases coming under fire in what Taliban

hard boyz

said was the start of their "spring offensive".

At least eight

coppers

and five

non-combatants were killed

, while 41 others, including 36 police,

were maimed

in the attacks in Kabul, chief of the Kabul police Criminal Investigation Unit, Mohammad Zahir, told TOLOnews.
Continued on Page 49
Posted by: || 04/16/2012 05:14 || Comments || Link || E-Mail|| [10796 views] Top|| File under:
NATO hails Afghan response to Kabul attacks
NATO forces in Afghanistan on Sunday hailed the response of Afghan security forces to a series of attacks on the capital Kabul, labelling the assaults "largely ineffective".

"I am enormously proud of how quickly Afghan security forces responded to today's attacks in Kabul," said General John Allen, commander of NATO's International Security Assistance Force (ISAF).

"They were on scene immediately, well-led and well-coordinated. They integrated their efforts, helped protect their fellow citizens and largely kept the insurgents contained."

ISAF has some 130,000 US-led troops helping the government of President Hamid Karzai fight a Taliban insurgency, but is due to pull out and hand control of security to Afghan forces by the end of 2014.

"The fighting goes on this evening, and ISAF is standing by to support our Afghan partners when and if they need it," Allen said. "I consider it a testament to their skill and professionalism -- of how far they've come -- that they haven't yet asked for that support."

An ISAF statement said the attacks, "which were concentrated in three clusters around the city, were labelled by the Taliban as the start of the so-called 'Spring Offensive' and were largely ineffective".

"The attacks began just before 2:00 pm and consisted primarily of RPG and small arms fire.

"Afghan Crisis Response Units along with Afghan police and army forces deployed to repel the attacks that resulted in light casualties while killing or capturing many of the suicide attackers in a matter of hours," the statement said.
Posted by: Steve White || 04/16/2012 00:00 || Comments || Link || E-Mail|| [10794 views] Top|| File under:
Africa Horn
Somalia's presidential palace comes under mortar attack
(Sh. M. Network) -- Armed groups launched once again mortar rounds atSomalia's presidential palace, Villa Somalia in Mogadishu, witnesses said on Sunday.

Local residents near the palace told Shabelle Media by phone on condition of anonymity that they could hear mid last night mortars being fired at the heavily protected Somali presidential compound, the fourth attempt to strike at the heart of the government in a fortnight.

No group has claimed the responsibility for the bombardment at Somali palace so far.

It was not immediately unclear to verify the exact number of casualties in the attack. TFG officials at the palace were unavailable to reach on the line for comments about the shelling.

Under pressure from African Union


...a union consisting of 53 African states, most run by dictators of one flavor or another. The only all-African state not in the AU is Morocco. Established in 2002, the AU is the successor to the Organisation of African Unity (OAU), which was even less successful...


and Somali government troops, the al Qaeda-linked

forces of Evil

withdrew from Mogadishu in August prompting a return to relative calm in the capital, although they still manage to launch sporadic attacks.
Posted by: Fred || 04/16/2012 00:00 || Comments || Link || E-Mail|| [10793 views] Top|| File under: al-Shabaab
Tension runs high in southern Somalia town after battle
(Sh.M.Network) -Tense situation and military movement between Somali government soldiers aiding by Kenyan military forces and Al-shabab

bully boyz

stir up sunday in Hayo village of Lower Jubba region of southern Somalia, according to the local residents.

Witnesses say there are around the town, military movement and reinforcement making by the joint forces of Somalia and Kenyan army against Al-shabab fighters in several parts of Lower Jubba region on Sunday morning, sparking off fear among locals.

Ismail Sahardiid, the force commander of Somali government troops in the region said while giving an interview with Shabelle Media station from Hayo that many fighters loyal to Al shabab

bully boyz

were killed and several battle wagons have been burnt in an offensive by TFG and Kenyan military at Hayo area overnight.

"We managed to take over fully the control of Hayo after the combat. Our soldiers are now maintaining the law and order the in area where the

bully boyz

were driven out shortly after the allied forces entered," he added.
Posted by: Fred || 04/16/2012 00:00 || Comments || Link || E-Mail|| [10793 views] Top|| File under: al-Shabaab
Sudan battle rages at border area
[Daily Nation (Kenya)] Sudan Armed Forces locked horns with southern troops at a new battle front along the border today, officials said, placing the two former foes in an awkward position that could easily lead them into an all-out war.

The SAF attacked police posts at Kuek area in South Sudan's Upper Nile state, overran them and eventually took over a momentary control, army

front man

Col Philip Aguer said.

Col Aguer said the police forces that were based in Kuek were pushed south wards into Panyikang County in the Shiluk Kingdom.

"They displaced the police. They chased away the police which was at the borders. They invaded the area and the SPLA will definitely handle the situation," Col Aguer said.

"Antonovs are hovering over Bentiu but they have not yet dropped bombs," he said in reference to aerial raid in the neighboring oil-rich Unity state which has been the scene of most air attacks.

At least five were killed on Saturday when a bomb landed in a market in Bentiu, the capital of Unity state.

Upper Nile state Government Simon Kun Puoch said the invading troops were a combination of two militia forces and the SAF.

Mr Kun said the police pulled back shortly before staging a repulsive attack that later pushed the SAF out of the area.

"SPLA forces came and they were pushed back again," Mr Kun said, refering the SAF and the associated militia forces. He said the SAF was "shelling Kuek from all directions".

SAF was not immediately reached for a comment. But previously, they had vowed to fight back with a heavy force.

The hostilities between the two countries, which separated last July after two decades of bloody war, started last week with South Sudan taking over the border town of Heglig in response to continued aerial bombardment and ground attacks.

Heglig, which South Sudan claims is its own according to the 1956 colonial maps, produced about half of Sudan's crude oil since the split.

Southern troops seized the region and shut down oil production, depriving Khartoum of the cash it badly needs to salvage its deteriorating economy.

The African Union


...a union consisting of 53 African states, most run by dictators of one flavor or another. The only all-African state not in the AU is Morocco. Established in 2002, the AU is the successor to the Organisation of African Unity (OAU), which was even less successful...


and the United Nations


...an idea whose time has gone...


have repeatedly called for restraint.

Meanwhile,


...back at the Senate, Odius Sepulcher called for war against the Visigoths...


the first batch of Sudanese prisoners of war captured in days of bloody fighting arrived in the South Sudanese capital today, as the South's army said

festivities

continued in contested border regions.

"We are respecting the international laws on war," South Sudanese army

front man

Philip Aguer told

news hound

s, adding the prisoners were captured in the contested Heglig oil field.

"We are going to liaise with the

Red Thingy

to see if they are willing to facilitate their return home," Mr Aguer said, adding that while Southern troops were holding other prisoners of war, he did not have details at present of how many.

Mr Aguer said the South's army remained in control of Heglig, despite a counter-attack launched by the Sudan Armed Forces.

On Saturday, Khartoum army

front man

Sawarmi Khaled Saad said Sudanese troops were within kilometres of the main town in Heglig.

The 14 Sudanese soldiers arrived by airplane in Juba, looking exhausted but apparently well fed and in good spirits, with those

maimed

in battle having received medical treatment, according to an AFP

news hound

.

Several had fresh bandages over bullet wounds, others were carried on stretchers.

Captured Sudanese medical officer, Lieutenant Khalid Hassan Ahmed, appeared tired but smiled as he arrived.

"Things are OK... I was brought to treat

maimed

people where there was fighting, but then we were captured last Tuesday during the attack," he said.

"I was forced to come to fight (for the Sudanese army), I have two bullets in my leg," said Moror Malik, another prisoner.

Some two million people died in Sudan's 1983-2005 civil war, one of Africa's longest, before the peace deal opened the way to South Sudan's independence.
Posted by: Fred || 04/16/2012 00:00 || Comments || Link || E-Mail|| [10793 views] Top|| File under: Govt of Sudan
Native Somali Jihadis Behead American born Jihadi
The al-Qaeda-allied group al-Shabaab executed US-born jihadist Omar Hammami on April 5th, according to unconfirmed Somali media reports.

Hammami, known as Abu Mansour al-Amriki, said he feared for his life from other al-Shabaab leaders because of strategic and ideological differences in a statement released last month


[or possibly failure to use the latest cover sheet on the TPS report].


According to Somalia's Gedo Online, Hammami was the only one absent from a recent meeting attended by top al-Shabaab leaders in Baraawe.

Al-Shabaab reportedly hunted down Hammami after he left Marka in the Lower Shabelle region. He was reportedly beheaded on the spot and buried somewhere between Marka and Baraawe.


Damned uppity furriner, thinking he's equal -- we'll show him!
Posted by: Lord Garth || 04/16/2012 00:00 || Comments || Link || E-Mail|| [10793 views] Top|| File under:
Arabia
US drone strike kills senior al-Qaeda Militant in Yemen
[Yemen Post]
Three suspected al-Qaeda

hard boyz

were killed in a US drone strike in the eastern province of al-Baitha, three security officials in the province said.

Among the killed was Mohammed al-Sabri, considered one of the leading

hard boyz

in the province.

The attack came as they were aboard their vehicle.

A Defense Ministry official confirmed the drone strike and said it was the third air strike in two days in both Abyan and al-Baitha provinces.
Posted by: Fred || 04/16/2012 00:00 || Comments || Link || E-Mail|| [10804 views] Top|| File under:
Caribbean-Latin America
3 die in intergang shootout in Durango state

For a map, click here. For a map of Durango state, click here.

By Chris Covert
Rantburg.com

Three men were shot to death and a two others, including a four year old child were wounded in an intergang shootout in western Durango state, according to Mexican news reports.

The incident took place early Saturday morning in the village of San Miguel de Cruces in San Dimas municipality. San Dimas is on the western border of Durango with Sinaloa state, about 25 kilometers north of Mexico Federal Highway 40.

The dead were identified as Ismael Pulid, 26, from San Dimas, and Javier Nunez Ortiz, 19, and Leonardo Rivas Sanchez, 23, both from the vilage of El Durazno in Tamazula municipality.

The wounded were identified as Victor Manuel Reyes Ayon, 25 and Herbando Reyes Meraz, 4, both from the village of Huachimetas de Abajo in San Dimas municipality.

Reports are an undisclosed number of armed suspects aboard two pickup trucks rolled up to the village and started shooting. The two wounded victims were apparently waiting for a bus bound for Durango city when the shooting took place.

San Dimas municipality has been a location of drug cartel violence including four incidents in just 2011 which killed 11 individuals who had run afoul of drug cartel operations in the area. Locations of the incidents in San Dimas municipality include the villages of El Zapote de Buena Vista, Flechas and El Muerto.

Drug cartels use indigent populations in what is colloquially known as the Golden triangle area of Mexico which include western Chihuahua and Durango states, treating them like serfs if they refuse to grow and manufacture drugs.

San Dimas is in the Mexican Sierras, some of the most rugged terrain in North America. Many municipalities in Durango are so remote it takes hours of travel by vehicle just to get a cell phone signal.

Three other individuals were found shot to death in western Durango state, including a former Durango ministerial agent.

A former police agent with the Durango Fiscalia General Estatal (FGE) or Durango attorney general, was found shot to death along with another unidentified man. Enrique Diaz Reyes, 41 was found presumably in Durango city near the intersection of bulevars Domingo Arrieta and Durango. Enrique Diaz Reyes had been kidnapped in front of his wife and children last Wednesday. He was the former head of the Durango FGE anti-kidnapping unit. An apparent written confession and narcopintas, or blankets painted with messages were left at the scene, but their contents were not disclosed.


A 29 year old man found dead along Mexico Federal Highway 40 Saturday has been identified as Alejandro Quinones Escobedo of Nuevo Pueblo municipality in western Durango. The victim was shot once in the chest and once in the stomach.
Chris Covert writes Mexican Drug War and national political news for Rantburg.com
Posted by: badanov || 04/16/2012 00:00 || Comments || Link || E-Mail|| [10793 views] Top|| File under:
Four blasts ahead of US summit
[Daily Nation (Kenya)]
Fears of violence marred today's opening of a summit gathering US President Barack Obama
On this Memorial Day, as our nation honors its unbroken line of fallen heroes -- and I see many of them in the audience here today...
and Latin American leaders when four bombs went off here and in the Colombian capital.

Two of the crude devices went kaboom! in the resort city of Cartagena just hours after the US leader arrived for regional talks set to focus on the vicious drug wars stalking the region.

Two other small bombs went kaboom! near the US Embassy in Bogota, in an area which is also home to important government buildings.

"Nobody was killed, nobody was injured, and there was no damage," a police official told AFP on condition of anonymity.

It was not immediately clear who carried out the bombings, but Bogota and other major cities have been the site of urban guerrilla attacks for decades.

The
Revolutionary Armed Forces of Colombia
FARC or FARC-EP, is either a Marxist-Leninist revolutionary guerrilla organization or a

narco mob

based in Colombia. It claims to represent the rural poor in a struggle against Colombia's wealthier classes, and opposes United States influence in Colombia, neo-imperialism, monopolization of natural resources by multinational corporations, and the usual raft of complaints. It funds itself principally through ransom kidnappings, taxation of the drug trade, extortion, shakedowns, and donations. It has lately begun calling itself Bolivarian and is greatly admired by Venezuela's President-for-Life Chavez, who seemingly fantasizes about living in the woods and kidnapping people himself. He provides FARC with safe areas along the border.
(FARC) -- now the Americas longest running insurgency -- has been at war with the Colombian government since 1964 and is believed to have 9,000 fighters in mountainous and jungle areas, according to government estimates.

Two issues -- the pros and cons of drug legalisation and Cuba's continued exclusion from the summit -- were expected to dominate the summit agenda, highlighting the growing disconnect between Washington and an increasingly assertive and independent Latin American bloc led by powerhouse Brazil.
Posted by: Fred || 04/16/2012 00:00 || Comments || Link || E-Mail|| [10793 views] Top|| File under:
April 15th Mayhem in Monterrey: 15 die


For a map, click here For a map of Nuevo Leon state, click here. For a map of Monterrey city click here

By Chris Covert
Rantburg.com

Five individuals were shot to death and at least three more were wounded in a shooting at a dance in northern Monterrey, Nuevo Leon early Sunday morning, according to Mexican news accounts.

The shooting took place at around 0030 hrs at El Dorado Saloon near the intersection of avenidas Camino Real and Primero de Mayo in CROC colony, where several armed suspects entered the dance hall and started firing their weapons in the air demanding everyone get on the floor.

Reports say a second group was waiting outside the hall to fire on anyone attempting to leave the establishment, and did wound an undisclosed number of victims. Four died inside the hall, including the owner of the establishment, Jesus Martinez Martinez, 35. A fifth victim, Iris Yajaira Roca Guardiola, 19, died while receiving medical attention. Another victim was identified as Alberto Zamora Bernal, 28.

Police detectives think the shooting was actually a failed attempt to abduct Martinez Martinez.

After the shooting, the armed suspects fled the scene aboard several Chevrolet Suburban SUVs.

Amongst the wounded was the singer of the music group Los Reyes Vallenatos, Javier Lopez, who was playing the venue.

About 50 9mm, AR-15 and AK-47 spent shell casings were found at the scene.

Elsewhere in Monterrey and in Nuevo Leon state 10 other individuals were murdered or were found murdered in ongoing drug and gang violence.

In Juarez municipality two unidentified men were found tortured and shot to death on the slopes of Cerro de Silla. The men were found in La Trinidad colony and were in a state of decomposition. The victims were killed at the scene.


One unidentified individual was killed by Mexican security forces in Mina municipality Saturday. The incident took place presumably on Mexican Federal Highway 53, which runs between Monterrey city and Monclova, Coahuila, at about the 54 kilometer marker.

A second victim was killed by Nuevo Leon state police agents on the same road at about the 90 kilometer marker.


Two unidentified men were found dead near Montemorelos, Nuevo Leon late Friday night. The victims were found on the Libremento Linares at about the 6 kilometer marker. The victims had been handcuffed and gagged with tape.


A man was shot to death in Apodaca, Nuevo Leon Saturday evening. The victim was identified as Jose Juan, 39. He was shot by armed suspects at a residence near the intersection of calles Acatlan and Tala in Noria Norte colony at about 1830 hrs. The shooters fled the scene aboard a Volkswagen Jetta sedan and a Jeep Cherokee SUV.

An unidentified woman was found shot to death in Monterrey Saturday night. The victim was found in the road near the intersection of calles Manuel Doblado and Ruperto Martinez in an eastern sector of the city.


An unidentified armed suspect was killed by soldiers with a Mexican Army unit in Cadereyta-Jimenez late Saturday night. The unit intercepted a vehicle near the intersection of Calle Puerto San Agustin and Carretera Cadereyta-Allende in the Bella Vista colony. While attempting to signal the driver to stop, the occupants opened fire. Army return fire killed one. Reports are unclear about the fate of the other occupants in the vehicle. Army units do not release information, except to respond to specific press inquiries owing to restrictions placed on federal and some state governments not to release information during federal elections.


A 13 year old boy was found shot to death in Monterrey early Saturday morning. Gerardo Rusbel Martinez Arellano was found near the intersection of avenidas Paseo del Acueducto and Alfombrilla in the Laderas del Mirador colony. Reports say the victim has been kidnapped five days before he was found. Several 9mm spent shell casings were found at the scene.
Chris Covert writes Mexican Drug War and national political news for Rantburg,.com
Posted by: badanov || 04/16/2012 00:00 || Comments || Link || E-Mail|| [10796 views] Top|| File under:
Caucasus/Russia/Central Asia
Evil Zionist spies finding refuge in Azerbaijan?
Iran has accused Azerbaijan of sheltering several Mossad agents who had escaped from Iran after assassinating an Iranian nuclear scientist. Iranian officials had earlier warned Azerbaijan not to shelter the Zionist regime's terrorist agents whose mission is carrying out acts of sabotage and espionage against Iran.

The Iranian Foreign Ministry summoned Azeri Ambassador to Tehran Javanshir Akhundov to protest at Baku for sheltering several Mossad-trained terrorists who had assassinated the Iranian scientists.

In January and in the fifth attack of its kind in two years, a magnetic bomb was attached to the car of 32-year-old Mostafa Ahmadi Roshan in the capital, Tehran. His driver was also killed in the terrorist attack.


Moral of the story: don't be a driver for an Iranian nuclear scientist...

The blast took place on the second anniversary of the martyrdom of Iranian university professor and nuclear scientist, Massoud Ali Mohammadi, who was also assassinated in a terrorist bomb attack in Tehran in January 2010.


Boy howdy, those Ruritanians have been a busy bunch...

The assassination method used in the January bombing was similar to the 2010 terrorist bomb attacks against the then university professor, Fereidoun Abbassi Davani - who is now the head of Iran's Atomic Energy Organization - and his colleague Majid Shahriari. While Abbasi Davani survived the attack, Shahriari was martyred.


As the famous American philosopher Wednesday Addams once said: "wait"...

Another Iranian scientist, Dariush Rezaeinejad, was also assassinated through the same method on 23 July 2011.

Iranian Intelligence Minister Heidar Moslehi underscored that the US, Israeli and British spy agencies were involved in the terrorist attacks against the Iranian scientists.


Easy to blame the Zionists, the Americans and Limeys for this, but it could just as easily be factions within the Mad Mullahs™. I think they all need to be interrogated. Do a mole hunt...

The London Times reported in February that Israel is using Azerbaijan, a small Eurasian country which shares a border with Iran, as a base to spy on the Tehran government.

The newspaper cited the testimony of an anonymous Mossad agent referred to only as Shimon.

"This is ground zero for intelligence work," Shimon told the Times. "Our presence here is quiet, but substantial. We have increased our presence in the past year, and it gets us very close to Iran. This (Azerbaijan) is a wonderfully porous country."


That's a great quote: so good someone at FARS likely wrote it...

According to Shimon the Azerbaijan-Iran border, just a few hours south of the capital Baku, is prime territory for the Israeli intelligence service to gather information on Tehran's activities.

"There is a great deal of information there from people who regularly and freely travel across the borders. It is unregulated - almost," said Shimon.

Azerbaijan is a major energy producer and exports oil to Israel and imports weapons and military hardware in return from Israel.
Posted by: Steve White || 04/16/2012 15:18 || Comments || Link || E-Mail|| [10793 views] Top|| File under:
India-Pakistan
Schools blown up in Mohmand, Excise official killed in Peshawar blast
[Dawn] An inspector of excise department was killed in a

kaboom

in Daudzai area on the outskirts of

Beautiful Downtown Peshawar

on Saturday morning.

Police said that unidentified

gun-hung tough guys

had planted a bomb outside the residence of Inspector Khaista Mir that

exploded

through a remote control device.

Bakht Zamir, a brother of

the dear departed

, told Daudzai police that his family had no enmity. He said that the

bomb

went off when his brother opened the main gate of the house to go to a local mosque for morning prayers.

He said that his brother was targeted by unidentified persons through a planted device, fixed outside his home in Takhtabad area on Charsadda Road.

An official of the Bomb Disposal Unit, when contacted, said that the

bomb

weighing about one kilogram was packed in a plastic cover and planted near the main gate of the house of the inspector. The blast also damaged a wall of the house.

In Charsadda, a religious scholar was

rubbed out

by unidentified persons in Shabqadar tehsil on Saturday.

Police said that the attackers opened firing on Qari Hafiz Yousaf Shah when he was going home from a mosque in Matta Mughalkhel area of Shabqadar. He

was struck down in his prime

.

The victim was a known religious scholar and teacher at Jamia Muhammadia, a seminary in Matta Mughalkhel.

Hafiz Yousaf Shah's brother Faizul Bari lodged a report with the Shabqadar

cop shoppe

against unidentified attackers.

The people of Shabqadar expressed anguish over the killing of the religious scholar and termed it a tragedy. They demanded of the police to immediately arrest his killers.

On Friday, a resident of
Mohmand


... Named for the Mohmand clan of the Sarban Pahstuns, a truculent, quarrelsome lot. In Pakistain, the Mohmands infest their eponymous Agency, metastasizing as far as the plains of Peshawar, Charsadda, and Mardan. Mohmands are also scattered throughout Pakistan in urban areas including Karachi, Lahore, and Quetta. In Afghanistan they are mainly found in Nangarhar and Kunar...


Agency, Wali Mohammad, was

rubbed out

by unidentified persons in a mosque in Tangi area of Charsadda.

Later, Mohmand Taliban

grabbed credit

for killing Wali Mohammad and said that he was a supporter of the local peace committee.

In Mohmand Agency, unidentified

faceless myrmidons

blew up two primary schools for girls in Safi tehsil on the night between Friday and Saturday.


That's why they build 'em in that part of the world.

Residents said that the buildings of both the schools -- government primary school for girls Abdullah and government primary school for girls Haji Gulandar -- were partially damaged in the blasts.

Officials said that wife of Abdullah was also injured in one of the blasts. She was shifted to Peshawar.

Militants have so far destroyed 93 schools in Mohmand tribal region.

The political administration launched a search operation in the area to arrest the saboteurs. The administration also

placed in long-term storage

10

rustics

under the collective responsibility clause of Frontier Crime Regulation.

Meanwhile,


...back at the sandwich shop, Caroline was experimenting with ingredients of increasing volatility...


Mohmand Taliban

front man

Ihsanullah Ihsan talked to local journalists by telephone and

grabbed credit

for targeting the two schools.In Swabi, unidentified

faceless myrmidons

targeted the house of Rohal Amin, an official of a non-governmental organization, by planting a bomb that went kaboom! before dawn on Saturday.

Mr Amin is president of Samajee Behbood Rabita Council (SBRC), an NGO consisting of 16 community based organizations.

The SBRC has been working in the district for the last three decades.

Mr Amin is also district chairman of citizen community boards and provincial general secretary of Rahnama.

"I was enjoying a sound sleep when the bomb planted near the gate of our house went kaboom!. I saw that the gate was shattered and the house and our adjacent hujra were damaged badly," he told Dawn.

Police reached the scene soon after the blast. They inspected the house and collected evidence.

Police said that an FIR was registered at City

cop shoppe

against unidentified

krazed killer

s. It was the first incident of its kind in the district.
Posted by: Fred || 04/16/2012 00:00 || Comments || Link || E-Mail|| [10793 views] Top|| File under: TTP
Eight Hazaras shot dead in Quetta;15-day toll rises to 26
[Dawn] At least eight members of the Shia Hazara community and a policeman were killed in three attacks here on Saturday.

After the attacks and subsequent violence, the administration called out Frontier Corps in the city. The paramilitaries started taking up positions at important places in the evening.

"Seven people were killed in firing on two vehicles on Brewery Road and Subzal Road," DIG (Operation) Qazi Wahid told Dawn.

Saturday's killings took the number of Hazara Shias killed in Quetta and its vicinity during the past fortnight to 26.

The Hazara Democratic Party has called upon the community to observe a strike on Sunday to "register outrage over the unabated killings".

Chief Minister Nawab Aslam Raisani, who was in Islamabad, expressed sorrow over the deaths and ordered officials concerned to "take all possible steps for arresting the culprits".

The Balochistan



...the Pak province bordering Kandahar and Uruzgun provinces in Afghanistan and Sistan Baluchistan in Iran. Its native Baloch propulation is being displaced by Pashtuns and Punjabis and they aren't happy about it...


governor had earlier this week criticised the provincial government, warning that the army could be called out if the administration failed to protect life and property.

Soon after Saturday's attacks, angry protesters blocked the road that leads from Quetta to Hazara town.

They torched a private van and a

cycle of violence

in Bolan Medical College Hospital.

Posted by: Fred || 04/16/2012 00:00 || Comments || Link || E-Mail|| [10793 views] Top|| File under: Lashkar e-Jhangvi
Iraq
Bomb Attacks Kill Five in Iraq
[An Nahar] Bomb attacks killed five people in Iraq on Sunday, including three members of a family whose house was blown up north of the capital, security officials said.

"Unknown

gunnies

planted three bombs around a house made of mud and reeds in the Taji area, causing it to completely collapse and killing a father, mother and five-year-old boy," an interior ministry official said.

The bombs went kaboom! at about 4:00 am (0100 GMT), the official said, on condition of anonymity, adding that a two-year-old girl survived but was

maimed

and taken to hospital.

In the northern city of Kirkuk a

car boom

blast killed the bodyguard of a local Kurdish security chief and

maimed

11 other people, security

front man

Fahad Ali Rashid said.

The attack took place near the university of Kirkuk and also

maimed

three professors and a student who were attending a conference on violence-related issues.

And west of Kirkuk,


... a thick stew of Arabs, Turkmen, Kurds, and probably Antarcticans, all of them mutually hostile most of the time...


a

roadside kaboom

killed the son of a local leader of the Sahwa, an anti-Qaeda militia, near Nawafel village, security officials said.

Posted by: Fred || 04/16/2012 00:00 || Comments || Link || E-Mail|| [10793 views] Top|| File under: al-Qaeda in Iraq
Israel-Palestine-Jordan
Israeli army commander filmed hitting activist with rifle
File under 'no good deed goes unpunished'...

Pro-Palestinian activists released video footage on Sunday showing an Israeli army commander hitting a Danish activist in the face with his F-16 rifle, dpa reported. The footage was broadcast on Israeli television.

The Israeli military condemned the incident as "severe" and said it would take "appropriate measures" after a thorough investigation.

The incident happened on Saturday, when a group of pro-Palestinian activists cycled on a road through the Jordan Valley in the West Bank to protest Israeli security restrictions on the movement of Palestinians in the area.

The commander, a lieutenant-colonel, arrived at the scene after receiving a report that activists were blocking the road. When one of the activists came near him, the commander lifted his F-16 rifle and hit him with it in face, the footage shows.

The Danish national was take to hospital needing stitches to his lip, one activist said.


After getting butt-stroked? The commander must have pulled his punch...

See for yourself. Ynet has the video is question, along with some background here.
Posted by: Steve White || 04/16/2012 00:00 || Comments || Link || E-Mail|| [10795 views] Top|| File under:
Syria-Lebanon-Iran
Gunmen Open Fire on Son of Slain Writer Mustafa Jeha
[An Nahar]
Unknown assailants opened fire on the car of journalist Mustafa Mustafa Jeha, who

beat feet

unscathed in the incident that took place on the highway south of Beirut on Saturday night, the National News Agency reported.

Jeha, 26, told police that

gunnies

riding a black Mercedes chased him on the Damour-Jiyeh highway before opening fire on his silver-colored Mercedes near the Oceana beach resort.

NNA said his vehicle was riddled with six bullets.

Jeha accused the perpetrators of trying to kill him the same way his father Mustafa Jeha was assassinated on Jan. 15, 1992, Voice of

Leb

radio station (93.3) reported.

Jeha, a writer and former contributor to al-Amal, a Phalange paper, was killed by unidentified

gunnies

while driving his car in the east Beirut suburb of Sabtiyeh.

The writer was an outspoken opponent of fundamentalism and had published works critical of the late leader of the 1979 Iranian Revolution Ayatollah Khomeini.

Many believe he was assassinated for publishing the Crisis of Mind in Islam (Mihnat al Aql fil Islam).
Posted by: Fred || 04/16/2012 00:00 || Comments || Link || E-Mail|| [10793 views] Top|| File under: Govt of Iran
Syria Warns to Retaliate to 'Intensified' Rebel Attacks
[An Nahar] Syria warned on Sunday that its forces will respond to "intensified" rebel attacks, even as U.N. military observers were headed for the unrest-hit country to monitor a shaky ceasefire.

"Armed terrorist groups have intensified their attacks in a hysterical way against the army, law enforcement forces, and civilians, in conjunction with the approval of the U.N. Security Council resolution to send monitors to Syria," a military official said, quoted by state television


... and if you can't believe state television who can you believe?


Security forces "will prevent the terrorist groups from continuing their criminal attacks," the official added.

Posted by: Fred || 04/16/2012 00:00 || Comments || Link || E-Mail|| [10793 views] Top|| File under: Govt of Syria
Four Killed in Syria Ahead of U.N. Team's Arrival
[An Nahar] Syrian forces killed four civilians on Sunday in shelling of rebel areas and clashed with

gunnies

, testing a shaky U.N.-backed ceasefire as international monitors prepared to arrive in the unrest-hit country.

Forces loyal to Hereditary President-for-Life Bashir Pencilneck al-Assad


Supressor of the Damascenes...


subjected the Khaldiyeh and Bayada neighborhoods of the flashpoint central city of Homs to their fiercest bombardment since the truce came into force at dawn on Thursday, monitors said.

"The bombardment of Khaldiyeh intensified this morning with an average of three shells a minute," the head of the Syrian Observatory for Human Rights, Rami Abdel Rahman, told Agence

La Belle France

Presse.

He said one civilian was killed in Khaldiyeh, another was killed in shelling of the Jobar neighborhood, and a third was

rubbed out

by a sniper in Qsour.

Shabiha pro-regime

beturbanned goons

also

rubbed out

a civilian in the town of Aqrab, in the central province of Hama.

Three civilians died in Homs shelling on Saturday, among 14 people killed nationwide ahead of a U.N. Security Council vote approving the dispatch of the observer mission to monitor the truce.

Elsewhere, rebel fighters clashed with security forces in al-Bab in the northern province of Aleppo


...For centuries, Aleppo was Greater Syria's largest city and the Ottoman Empire's third, after Constantinople and Cairo. Although relatively close to Damascus in distance, Aleppans regard Damascenes as country cousins...


, near the town's State Security police headquarters, the Observatory said.

A

cop shoppe

there also came under fire, the

Britannia

-based watchdog added.

Opposition group the Local Coordination Committees said the army shelled the village of Khirbet al-Joz in the northern province of Idlib, which is base to fighters from the rebel Free Syrian Army.

It also said armored vehicles stormed the town of Dmeir outside Damascus


...Home to a staggering array of terrorist organizations...


, launching a campaign of arrests.

Thirty-two people have been killed since the ceasefire brokered by U.N.-Arab League


...an organization of Arabic-speaking states with 22 member countries and four observers. The League tries to achieve Arab consensus on issues, which usually leaves them doing nothing but a bit of grimacing and mustache cursing...


peace envoy Kofi Annan

...Ghanaian diplomat who served as the seventh and so far the worst Secretary-General of the UN. Annan and the UN were the co-recipients of the 2001 Nobel Peace Prize for something or other that probably sounded good at the time. In December 2004, reports surfaced that Kofi's son Kojo received payments from the Swiss company Cotecna, which had won a lucrative contract under the UN Oil-for-Food Program. Kofi Annan called for an investigation to look into the allegations, which stirred up the expected cesspool but couldn't seem to come up with enough evidence to indict Kofi himself, or even Kojo...
took effect, most of them civilians, the Observatory said.

The

corpse count

is sharply down on pre-ceasefire levels after Syria announced it was halting military operations against the rebels on Thursday.

But regime forces have so far ignored another key element of Annan's peace plan -- an undertaking to withdraw tanks from towns and cities, the Observatory said.

"Since the Annan plan took effect, there has not been any change in the level of military deployment. Roadblocks and tanks remain," Abdel Rahman told AFP.

The first half-dozen observers from the advance team for the U.N. mission were due in Damascus later on Sunday.

Annan wants the mission's numbers to swell to more than 250 but they can only leave if the fragile truce holds, and need another U.N. resolution to approve their deployment.

The first group boarded a plane from New York straight after the Security Council resolution was passed.

The next 25 will come from missions around the Middle East and Africa "so we can move people quickly and they are experienced in the region," U.N. peacekeeping department

front man

Kieran Dwyer told AFP.

Posted by: Fred || 04/16/2012 00:00 || Comments || Link || E-Mail|| [10793 views] Top|| File under: Govt of Syria
Who's in the News
45
[untagged]
3
al-Shabaab
3
Govt of Syria
2
Arab Spring
2
Jamaat-e-Islami
1
TTP
1
Hamas
1
Govt of Sudan
1
Govt of Iran
1
Govt of Pakistan
1
al-Qaeda in Iraq
1
al-Qaeda in Pakistan
1
Lashkar e-Jhangvi
1
Commies
1
al-Qaeda in Arabia
Bookmark
E-Mail Me
The Classics
The O Club
Rantburg Store
The Bloids
The Never-ending Story
Thugburg
Gulf War I
The Way We Were
Bio
Merry-Go-Blog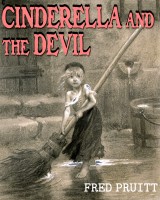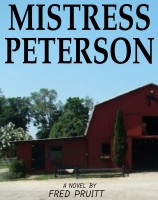 On Sale now!


A multi-volume chronology and reference guide set detailing three years of the Mexican Drug War between 2010 and 2012.

Rantburg.com and borderlandbeat.com correspondent and author Chris Covert presents his first non-fiction work detailing the drug and gang related violence in Mexico.

Chris gives us Mexican press dispatches of drug and gang war violence over three years, presented in a multi volume set intended to chronicle the death, violence and mayhem which has dominated Mexico for six years.
Click here for more information


Meet the Mods
In no particular order...


Steve White
Seafarious
tu3031
badanov
sherry
ryuge
GolfBravoUSMC
Bright Pebbles
trailing wife
Gloria
Fred
Besoeker
Glenmore
Frank G
3dc
Skidmark



Better than the average link...



Rantburg was assembled from recycled algorithms in the United States of America. No trees were destroyed in the production of this weblog. We did hurt some, though. Sorry.
3.235.180.193

Help keep the Burg running! Paypal: