Africa Horn
Sudanese president ahead in early election results
[Asharq al-Aswat] Early results from Sudan's first multiparty presidential and local elections in years are showing the incumbent president ahead in voting that was marred by delays, faulty registration and boycotts.
Omar al-Bashir is widely expected to win another five years in office after his most credible challengers pulled out, raising questions about the legitimacy of the troubled vote.

Results from a few districts announced by the National Elections Commission Friday show al-Bashir receiving between 88 percent and 94 percent of votes counted. Final results are expected Tuesday.

The five-day vote was a key requirement of a 2005 north-south peace deal and paves the way for a referendum next year on southern independence.
Posted by: Fred || 04/17/2010 00:00 || Comments || Link || E-Mail|| [6486 views] Top|| File under: Govt of Sudan
Africa Subsaharan
Nigerian army frees 13 hostages
[Iran Press TV Latest] Nigeria says after three days of heavy clashes with militants, its security forces have rescued 13 hostages and destroyed a key militant camp.

The military said they were successful in rescuing nine Filipinos and four Nigerians, out of a total of 20 people, who were kidnapped two days earlier when their oil vessel MV Spirit, chartered by oil firm NNPC, was hijacked by militants near Warri in the heart of Africa's biggest oil industry region of Niger Delta.

The rescued crew members told reporters on Saturday that two Filipinos were killed and at least five others were wounded by crossfire.

The militant camp, located along Chanomi Creek in Delta state near Chevron's Escravos export terminal and Nigeria's 125,000 barrels per day Warri refinery, was largely destroyed on Friday in the heaviest fighting in the area in eight months, Colonel Rabe Abubakar, spokesman for the military taskforce in the Niger Delta said.

The heavy fighting has been centered around the camp belonging to militant leader, Government Tompolo, who had been involved in negotiations over a possible amnesty with the authorities.

As the clashes are continuing, his militant group has declared an "all-out war" and warned oil companies to evacuate their staff in the Niger Delta.

The army said the offensive will continue until the situation is stabilized.
Posted by: Fred || 04/17/2010 00:00 || Comments || Link || E-Mail|| [6486 views] Top|| File under:
Arabia
Houthis breach truce, fire on military plane
[Al Arabiya Latest] Yemeni Shiite rebels opened fire on a military plane flying above the flashpoint city of Saada, officials said on Friday, in one of the most serious breaches yet of a truce to end a northern war.

The plane, which state media said was carrying military and government officials, was not hit in the shooting, which took place on Thursday.

"An Antonov military plane came under fire by Houthi elements as it was flying over the city of Saada," a member of a committee overseeing the truce said, referring to the rebels by the clan name of their leaders. The rebels denied involvement, Yemeni media said.

"The plane usually does routine trips to transport military and administrative leaders to the (Saada) province to carry out their work," the committee member added, calling the shooting a serious violation of the ceasefire.

The government, struggling to stabilize a fractious country where al-Qaeda is trying to strengthen its foothold, agreed a truce in February with the northern rebels to halt fighting that has raged on and off since 2004 and displaced 250,000 people.

The shooting was one of the most serious breaches yet of the truce, and came just days after rebels shot dead a school guard and lost one of their own in a gunfight on Tuesday.
Posted by: Fred || 04/17/2010 00:00 || Comments || Link || E-Mail|| [6466 views] Top|| File under:
Bangladesh
Criminal killed in shootout
[Bangla Daily Star] A criminal was killed in a "shootout" between his cohorts and Rapid Action Battalion here in the port city in the early hours yesterday.


In the port city this time, not in a banana grove ...




Yes, but where in the port city? There must be a great many appropriately proletarian meeting places in a port city -- near the port, f'r instance. City mouse, country mouse, they're all proletarians -- the Rab aren't interested in that upper class, white collar stuff.

The dead, identified as Jashim Uddin alias 5-star Jashim,


If I were to be a master criminal I'd want at least five stars ...


was a cadre of Islami Chhatra Shibir and one of the most wanted criminals in Chittagong.


Wanted on twelve systems in fact ....


Acting on a tip-off,


tip o' the hat to Mahmoud the Weasel ...




Have you forgotten? Mahmoud retired on the income from his investments. His eldest son, Belal the Weasel (the Weasel is an old and honourable family name, like Smith) took over the family business, and looks fair to exceed his father.

a Rab team went to Wajibia near Ananya residential area


"Hey, could you keep it quiet out there? We're trying to have a shoot-out!"


around 4.00am


So the RAB must have had a two-fer somewheres ...


when a gang of criminals gathered there to commit a crime, sources said.


Not just a meeting in their secret lair, that's what the banana grove is for ...


After the gang opened fire,


"Open aimless fire, boys!"


the Rab personnel retaliated


Of course they did, they were honor-bound ...


and the gunfight continued for 30 minutes.


Not that the RAB needed more then 10 seconds to dispatch Jashim ...




I think the 30 minutes is a union-workplace thing.


Assistant Superintendent of Police Saidul Islam of Rab-7 told The Daily Star


The RAB does on-the-spot press conferences now?




The officers have been taking continuing ed. classes. It's nice to see the department profitting from the result.

that Jashim came in the line of fire during the gunfight and died on the spot.


Caught one behind each ear just before he was tossed off the back of the truck ...

"He stumbled, Sarge, and his head moved into the line of fire. There was nothing we could do to stop him!"

The body was sent to Chittagong Medical College Hospital for autopsy,


As opposed to resuscitation ...


and Rab-7 handed it over to Bayezid police after the post mortem, he added.


"He's missing a brain and a liver but the rest is yours, boys!"




Islami Chhatra Shibir criminals lead a harsh life.


Rab members recovered two light guns and two bullets after the incident.


So five stars isn't enough to merit a shutter gun ...


Bayezid police in several raids in last two months arrested Jashim's five cohorts and were seeking out Jashim.


They were making a list and checking it twice ...


Jashim is accused in at least 15 cases including three for murders with Bayezid and other police stations.


So his mother likely didn't love him ...


He was also a prime accused in the sensational murder of ward commissioner of Panchlaish Liakat Hossain in 1998.


The wheels of justice turn slowly in B'desh ...


Officer-in-Charge of Bayezid Police Station Abdus Sabur said the five associates of Jashim were Shibir cadres Sweden Sohel, Dhama Sohel, Jahangir, Sabuj, and his second-in-command Chhotan.


Chhotan will be featured in a 'cross-fire' in the near future ...


He said information extracted from the arrestees helped trace the gang yesterday.


"Thanks boys. Say, who wants to volunteer more information about your gang? First prize is you get to sleep peacefully at 4 am!"
Posted by: Fred || 04/17/2010 00:00 || Comments || Link || E-Mail|| [6469 views] Top|| File under:
Bangladesh police arrest Briton over terror allegations
[Dawn] Bangladeshi police have arrested a Bangladeshi-born British citizen wanted in London on allegations of financing Islamist groups, Dhaka's police chief said Friday.

Golam Mostafa, who police say has links to a number of South Asian militant groups, was arrested late Thursday in the north-western district of Sylhet, A.K.M. Shahidul Haq said.

'Mostafa is wanted in London under the Terrorist Financing Act as they found he had been collecting money for the Afghan Mujahedeen and for Bangladeshi militants,' Haq said.

The Bangladeshi-born 45-year-old fought in the Afghan war alongside the mujahideen against Soviet forces, Haq said, adding that Mostafa had been under surveillance for years and his Dhaka house was raided in 2007.

The Bangladeshi police believe he is also the head of the British arm of banned militant group Harkat-ul-Jihad-al-Islami (HuJI).

The information used to arrest Mostafa was provided by two recently detained suspected militant financiers: a Bangladeshi-born British citizen Faisal Mostafa, and the founder of HuJI Bangladesh, Mufti Abdus Salam, Haq said.

Salam now claims to have renounced militancy, left HuJI and founded the Islamic Democratic Party with the aim of competing in Bangladesh elections, although the country's election commission refused to allow him to register.

Faisal, 45, who owned the Britain-based Green Crescent charity, was arrested in Bangladesh in April 2009 after police raided a Islamic school, or madressah, on the remote southern island of Bhola, which was run by the charity.

Police seized a cache of weapons and explosive devices from the school, as well as jihadist literature urging Muslims to take up arms.
Posted by: Fred || 04/17/2010 00:00 || Comments || Link || E-Mail|| [6457 views] Top|| File under:
Home Front: WoT
Suspects in Quantico terror plot appear in court
The seven Triangle area men charged with plotting terrorism attacks were back at the federal courthouse in Raleigh Friday morning.

Daniel Boyd, his sons, Dylan and Zakariya, and four other suspects - Anes Subasic, Hysen Sherifi, Mohammad Hassan and Ziyad Yaghi -- are all charged with plotting to attack the Marine base at Quantico and wage Islamic jihad abroad. Authorities say their operation was being run from a home in Johnston County.

Friday's hearing was about the massive amount of evidence lawyers need to go through before the case can go to trial. "We estimate that 29,000 pages of paper, 750 hours of audio and videotape and 24 computers," defense attorney Dan Boyce said. "So it's a daunting task, to say the least."

The FBI has said that it seized some two dozen weapons from the Boyd household and that a pit had been dug under their back deck to be used to store the guns. They also seized more than 27,000 rounds of ammunition, along with $14,000 in cash.

In an interview with agents, Dylan Boyd claimed that the U.S. Army was overseas raping and killing "their" Muslim sisters and repeatedly called the FBI agents questioning him "kuffar" -meaning nonbelievers. He also said the Sept. 11, 2001, terrorist attacks were an "inside job."

The seven men are scheduled to go on trial in Raleigh in September.
Posted by: ryuge || 04/17/2010 10:03 || Comments || Link || E-Mail|| [6495 views] Top|| File under:
Pakistan prosecutor: Americans linked to militants
The Pakistani government presented evidence in court Saturday that allegedly showed contacts between five detained Americans and a reputed al-Qaida-linked militant leader, revealing the leader's identity for the first time, a prosecutor said.

The northern Virginia men are on trial charged with planning terrorist attacks in Pakistan and conspiring to wage war against nations allied with it. They deny any wrongdoing. But prosecutors say they made contact with Qari Saifullah Akhtar, the leader of the Harkat-ul-Jihad-al-Islami militant network, which is believed to have extensive contacts with al-Qaida and the Taliban.

Akhtar has been arrested twice before - in the United Arab Emirates in 2004 and by Pakistani authorities in 2008 - but released each time for unknown reasons. At the time of his arrest in 2008, he was publicly accused of involvement in a failed attack on former Prime Minister Benazir Bhutto in 2007.

Prosecutor Nadeem Akram said the evidence produced Saturday at the court includes documents, phone call logs and retrieved e-mails. The court sessions are taking place behind closed doors in a high security prison in Sargodha.

The Americans, all in their late teens or early 20s, were arrested in December in Sargodha, a city in Punjab province. They were reported missing by their families in November after one left behind a farewell video showing scenes of war and casualties and saying Muslims must be defended.

The prosecution has so far presented 13 witnesses in the trial. Defense lawyer Hasan Dastagir alleged police had fabricated the evidence. He said he would produce enough evidence to convince judges of their innocence.

Amal Khalifa, mother of Ramy Zamzam, one of the accused, said her son looked gaunt when she briefly visited him in jail, where he was being held with four friends. Kahlifa's son described being stretched out by both arms and beaten on the torso. He also said he was deprived of sleep. She said her son was in Pakistan to attend a wedding.
Posted by: ryuge || 04/17/2010 08:43 || Comments || Link || E-Mail|| [6465 views] Top|| File under: al-Qaeda
17 more turbans titzup in Orakzai
[The News (Pak)] Seventeen militants were killed in clashes with security forces in Sanghra area in lower parts of Orakzai Agency late on Thursday, tribal and official sources said.

The sources said security forces launched an operation in lower parts of Orakzai Agency to purge the area of militants. Security forces continued their advance in Sanghra area and killed 17 militants during a clash.

Security forces also claimed to have arrested an important militant in the action. Meanwhile, elders of Sheikhan and Mishtikhel tribes, including Malik Qabal Khan, Malik Abdul Ghafoorzada and Malik Qayyum, demanded of the government to stop security forces from hitting civilian population in Mishti Mela, Sanghra and Mishti Bazaar areas.

They said the government should give time to the residents of the areas to vacate their houses before the launch of the military operation, adding that some of the migrating people were also killed in shelling by gunship helicopters.

Meanwhile, three persons were kidnapped at gunpoint in Ghalo Cheena area of Hangu on Friday, local sources said. The sources said three persons, whose identity could not be ascertained, were on their way back home when unidentified armed men kidnapped them.

The police, however, expressed ignorance about the incident. Earlier in March, six persons, including an official of Khassadar Force, were kidnapped from the same place last month. The kidnapper killed three hostages while the rest were released after paying ransom.
Posted by: Fred || 04/17/2010 00:00 || Comments || Link || E-Mail|| [6466 views] Top|| File under: TTP
Four militants surrender in Swat
[Geo News] Four militants on Friday surrendered themselves before security forces in Kabal tehsil of Swat. According to security officials, they conducted search operation in two mosques located in Kabal tehsil and recovered a huge cache of arms. The arms included eight hand grenades, two Kalashnikovs, one light machine gun and scores of bullets. In addition, four militants laid down their arms before security forces.
Posted by: Fred || 04/17/2010 00:00 || Comments || Link || E-Mail|| [6457 views] Top|| File under: TTP
Iraq
Joint force arrests 37 wanted men, suspects in Diala
DIALA / Aswat al-Iraq: Joint Iraqi-U.S. forces arrested 37 wanted persons and suspects in Jalawlaa, according to a security source on Friday.

"A joint force of army, police and Peshmerga personnel, backed by U.S. troops, waged on Friday morning (April 16) a wide-scale security operation in Bayza and Jakhat villages in al-Tabj region in Jalawlaa, southwest of Khanaqin,' the source told Aswat al-Iraq news agency. "The forces arrested 37 wanted persons and suspected gunmen,' he added.

Khanaqin lies 155 northeast of Baaquba, the capital of Diala province, which lies 57 km northeast of Baghdad
Posted by: Steve White || 04/17/2010 00:00 || Comments || Link || E-Mail|| [6465 views] Top|| File under:
16 captured in Basra
BASRA / Aswat al-Iraq: Police forces captured 16 wanted men and during search raids all over the province of Basra on Friday, a local police source said.

"The Basra police forces launched search raids in different areas of the province, arresting 16 men wanted on various criminal charges,' the source told Aswat al-Iraq news agency. "The raiding force also seized several unlicensed vehicles,' the source added.
Posted by: Steve White || 04/17/2010 00:00 || Comments || Link || E-Mail|| [6467 views] Top|| File under:
Israel-Palestine-Jordan
Israeli media: Projectile strikes Eshkol region
[Ma'an] A projectile fired from the Gaza Strip landed in southern Israel on Friday morning, Israeli media reported. The Jerusalem Post, an English-language Israeli newspaper, reported that a rocket fired from Gaza landed in the Eshkol region. There were no immediate reports of damage or injury, the newspaper reported.
Posted by: Fred || 04/17/2010 00:00 || Comments || Link || E-Mail|| [6465 views] Top|| File under: Hamas
Southeast Asia
Terrorist held for deadly bomb attack in southern Thailand
A member of an insurgent group wanted in connection with a bomb attack on a teachers' escort unit four years ago that left five dead has been arrested in Yala's Raman district. Isma-ae Dusu, 25, a native of Narathiwat's Rueso district and also a member of the Runda Kumpulan Kecil (RKK) group, was arrested by a security team at his home in Raman.

Mr Isma-ae and members of his group were wanted in connection with a bomb attack on a police team that was escorting teachers in Rueso district on June 19, 2006. Five police officers were killed and three injured in the attack.

Police made the arrest after receiving information that members of the RKK, which is led by Abdulpadaemol Salae, alias Tang Kobin-indo, were hiding in the area..
Posted by: ryuge || 04/17/2010 08:34 || Comments || Link || E-Mail|| [6462 views] Top|| File under:
Philippines: Military says 50 foreign terrorists in south
[ADN Kronos] (AKI) - More than half the foreign terrorists based in the Philippines's southern province of Mindanao had links to the Islamist terror group Jemaah Islamiyah, according to military intelligence. Documents obtained by Adnkronos International (AKI) show that 50 foreign militants have joined local Muslim rebels in their struggle for self-determination in Mindanao.

The documents, updated in February 2010, said 28 of the militants had links to Jemaah Islamiyah, the Asian-based Islamist group linked to Al-Qaeda.

Many of them were believed to have been integrated in the Islamic community in the central west of the island in the autonomous Muslim region of Mindanao.

The military intelligence document said many of these terrorists live under the protection of the separatist Moro Islamic Liberation Front (photo), in particular in the so called SKP training camp in Liguasan Marsh.

In peace talks conducted with the government in 1997, the group denied any involvement with terrorists.

However, the report found more than 24 individuals are suspected of links to other Islamist terrorist groups such as KOMPAK, Darul Islam, Laskar Jundullah, and Indonesian Laskar Jihad - which has been linked to violent attacks on Christians - and Kumpulan Mujahidin, which is committed to the creation of an Islamic state in Malaysia.

At least 18 members of this group were reported to be in the provinces of Maguindanao, Lanao del Norte and Lanao del Sur, while the others were in Sulu, the island in the south of Mindanao, considered the stronghold of another Muslim separatist group, Abu Sayyaf.

The MILF is the largest of four Muslim separatist groups in Mindanao, and Abu Sayyaf is understood to have links with Al-Qaeda.

Jemaah Islamiyah is held responsible for Indonesia's deadliest terror attack, the 2002 Bali bombings, and was added the United Nations' list of terrorist organisations linked to Al-Qaeda or the Taliban the same year.
Posted by: Fred || 04/17/2010 00:00 || Comments || Link || E-Mail|| [6470 views] Top|| File under: Jemaah Islamiyah
Syria-Lebanon-Iran
Lebanese tear down Israeli barrier on border
[Al Arabiya Latest] Lebanese residents dismantled a barbed wire fence set up by Israeli troops in a disputed border area on Friday, leading to a call for restraint by U.N. peacekeepers in the tense region.

"The residents have taken down the barbed wire near the village of Aabasiya, which Lebanon considers part of its territory," a Lebanese military spokesman said on condition of anonymity.

Israeli troops set up the fence on Tuesday near the Blue Line, a U.N.-drawn border with Lebanon, in what the Lebanese army claims was a violation of Lebanese territory.

Around 20 Lebanese, led by MP Qassem Hashem, marched into Aabasiya near the disputed area of Ghajar at the Lebanese border with Syria and Israel and tore down the barrier before leaving the area.

Two Israeli tanks and dozens of soldiers immediately arrived at the border as Lebanese troops went on alert across the Blue Line, which was established after the withdrawal of Israeli troops from southern Lebanon in 2000 following a 22-year presence.

The U.N. peacekeeping force in southern Lebanon -- UNIFIL -- said however that the Lebanese demonstrators had crossed the U.N.-drawn border.

The demonstrators "crossed the Blue Line and... removed sign posts of a minefield as well as concertina wire which was laid by the Israeli Defense Forces three days ago, and placed two Lebanese flags next to the Israeli technical fence," UNIFIL deputy spokesman Andrea Tenenti said.

"UNIFIL has contacted the parties in order to prevent any escalation of the situation, urging restraint and calling on them to take the necessary steps in accordance with their obligations under U.N. Security Council 1701," he added.

U.N. Security Council Resolution 1701 brought an end to a deadly 34-day summer war in 2006 between Israel and the Shiite armed group Hezbollah and beefed up the UNIFIL force in southern Lebanon.

Lebanon on Tuesday filed a complaint to the Security Council accusing Israeli troops of crossing into its territory at the weekend near the Wazzani River, close to Aabasiya.

The Lebanese army on Sunday said 11 Israeli soldiers had crossed into Lebanese territory and dismantled a bulldozer at a construction site near the Wazzani.

UNIFIL said it only had evidence of Israeli troops crossing the technical fence but not the Blue Line.
Posted by: Fred || 04/17/2010 00:00 || Comments || Link || E-Mail|| [6462 views] Top|| File under:
Who's in the News
45
[untagged]
3
Govt of Pakistan
2
TTP
2
Hamas
1
Govt of Iran
1
Commies
1
Govt of Sudan
1
al-Qaeda
1
Hezbollah
1
Jamaat-e-Islami
1
Jemaah Islamiyah
1
Muslim Brotherhood
1
Fatah
Bookmark
E-Mail Me
The Classics
The O Club
Rantburg Store
The Bloids
The Never-ending Story
Thugburg
Gulf War I
The Way We Were
Bio
Merry-Go-Blog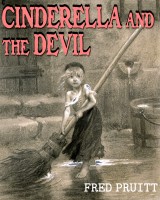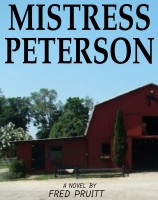 On Sale now!


A multi-volume chronology and reference guide set detailing three years of the Mexican Drug War between 2010 and 2012.

Rantburg.com and borderlandbeat.com correspondent and author Chris Covert presents his first non-fiction work detailing the drug and gang related violence in Mexico.

Chris gives us Mexican press dispatches of drug and gang war violence over three years, presented in a multi volume set intended to chronicle the death, violence and mayhem which has dominated Mexico for six years.
Click here for more information


Meet the Mods
In no particular order...


Steve White
Seafarious
Pappy
lotp
Scooter McGruder
john frum
tu3031
badanov
sherry
ryuge
GolfBravoUSMC
Bright Pebbles
trailing wife
Gloria
Fred
Besoeker
Glenmore
Frank G
3dc
Skidmark
Alaska Paul



Better than the average link...



Rantburg was assembled from recycled algorithms in the United States of America. No trees were destroyed in the production of this weblog. We did hurt some, though. Sorry.
44.200.30.73

Help keep the Burg running! Paypal: