Africa Horn
Kaboom at TFG military base in Mogadishu wounds 3 people
[Shabelle] A

kaboom

at Somali government military bases in the chaoticMogadishuhas on Wednesday injured at least three people, mostly innocent civilians, security officials said.


Naturally. That's what civilians are for, in that part of the world.

Sabriye Abdulla Aden, a TFG military officer said a man carrying explosive devises hidden in a plastic shopping bag detonated his explosive near the Villa Baidoa base inMogadishu, injuring at least two passerby civilians and the attacker seriously.

The second blast which was used a hand grenade took place at Madina hospital, few meters away from the army base,casusin an unconfirmed loss. The hospital treats many Somalis who were

maimed

in the daily violence in the capital.

Many security forces have reached at the site of the

kaboom

and began search operations to avert another incident. No group has so far claimed the responsibility for the attack.

Posted by: Fred || 04/19/2012 00:00 || Comments || Link || E-Mail|| [10797 views] Top|| File under: al-Shabaab
Clashes force hundreds of Somalis to flee from Afmadow town
[Shabelle] In the last few hours, Hundreds of Somalis have

decamped

from their homes Wednesday fearing armed

festivities

after Somali and Kenyan troops attacked holdout Islamist Al Shabaab

jihad boy

positions near the rebel-held Afmadow town locations in the south of the war-wracked country.

Columns of 130 families with their young children headed by foot into the city ofDhoblaywhich locates the border betweenSomaliaandKenyafrom the outskirts of Afmadow town, as the coalition forces moved into positions they seized from the Al-Qaeda-linked rebels this months after heavy fighting.


... as opposed to the more usual desultory or sporadic fighting...


"These fleeing people are reportedly located at an area in the center of Dhobalay town, in the southwestern Gedo region ofSomaliawith no proper shelters to assist them from the cold and the daily scorching sun rays" said a resident of Dhoblay.

Many Afmadow residents had

decamped

to the border towns nearKenya, which hosts thousands of thousands of displaced people, in the wake of intense battles between the AU troops and the rebels in recent years.

Afmadow located in lower Jubba region and it is just 620 kilometers away south ofSomalia's capital,Mogadishu.

Posted by: Fred || 04/19/2012 00:00 || Comments || Link || E-Mail|| [10793 views] Top|| File under: al-Shabaab
Africa North
Mali military makes more arrests despite new government
[Daily Nation (Kenya)] The military behind the Mali coup last month on Wednesday

tossed in the clink

two more politicians, even as a newly-appointed interim prime minister weighed the make-up of a new government.

As the junta leaders carried out their show of force, there was more bad news from the country's desert north, where the political chaos has allowed rebel forces to make huge gains in recent weeks.

The United Nations


...the Oyster Bay money pit...


humanitarian office said some 268,000 people had now

decamped

northern Mali, which was seized by Tuareg rebels and Islamists in the days following the March 22 putsch.

In the capital, a member of leading opposition party the Democratic Alliance of Mali, Kassoum Tapo, was

tossed in the clink

by

gunnies

"in a public place" Tuesday night and taken to the coup leaders' military barracks, a relative told AFP on condition of anonymity.

And Tieman Coulibaly of the Democracy and Development Union was

tossed in the clink

at his home, his party said.

The coup leaders were already holding several

brass hats

-- including ex-prime minister Modibo Sidibe and Soumaila Cisse, a former minister who led the West African Economic and Monetary Union until last November.

The soldiers agreed to hand power back to civilians, and the arrests have signalled they do not want to be sidelined from the political process.

Interim president Dioncounda Traore on Tuesday named a noted astrophysicist as his prime minister, Cheick Modibo Diarra -- who worked on several space exploration missions for NASA -- and who is expected to announce the members of his government in coming days.

Posted by: Fred || 04/19/2012 00:00 || Comments || Link || E-Mail|| [10796 views] Top|| File under:
Arabia
Interior Ministry names saboteur responsible for power blackout
[Yemen Post] Ministry of Interior named the person who attacked the power transmission lines in al-Shabwan area of Marib, leaving tens of thousands of households in the Yemeni capital and in some other provinces in total darkness. The ministry named Fahd Ali Jabar al-Shabwani, as the prime suspect and responsible for the attack of towers no. 372, and 379 with an iron chain. The ministry noted that police forces are currently looking for al-Shabwani to make him face the repercussions of what he has done. For its part Ministry of Electricity said that special teams have headed to the attacked sites and repaired some of the damage. The technical teams will completely fix the damages and make the station operational again with its full capacity. Meanwhile,


...back at the secret hideout, Scarface Al sneeringly put his proposition to little Nell...


the residents of the capital Sana'a complained about the frequent attacks, calling on the authorities to bring those responsible for the attacks before courts and punish them severely in order to put an end for the sabotage attacks. The power sector in Yemen has been severely hit since February of last year due to frequent attacks by

person or persons unknown

. Yesterday, the Arab Fund for Economical and Social Development granted Yemen $ 65 million aimed to bolster the energy sector in the country. A new wind-run power station will be established in Maka area of Taiz which will provide Sana'a and some other provinces currently depending on Marib station with power.

Posted by: Fred || 04/19/2012 00:00 || Comments || Link || E-Mail|| [10794 views] Top|| File under: Arab Spring
10 Dead As Yemen Intensifies War On Militancy In South
[Yemen Post] At least ten al-Qaeda

bully boyz

were killed in air strikes in Yemen on Wednesday, shortly after the Interior Ministry decided to expand the war on militancy in the south.

Informed sources in Abyan province said at least six

bully boyz

were killed by an air strike which targeted them in south Lawder city and the others were killed in another air strike in Jaar city.

With direct support from the US and locals, the Yemeni army has been fighting the

bully boyz

in southern and southeastern regions including Abyan, where hundreds of

bully boyz

have been killed and injured recently.

Last week and this week, the forces and popular fighters repelled many attacks by al-Qaeda to occupy Lawder and forced the

bully boyz

to withdraw.

On Tuesday, more than 20

bully boyz

were killed in fierce battles in Lawder.

In mid-2011, al-Qaeda occupied and declared as Islamic emirates some towns in Abyan including the capital Zinjibar and since then its members have been fighting the army.

Highlighting the battles with al-Qaeda, commander of the Republican Guard, Ahmed Saleh, criticized on Tuesday the power-sharing government, saying the political foes in Yemen have failed to support the armed forces to uproot militancy.

In a speech during his meeting with leaders from the

elite republican guard

s and Special Forces, Saleh said the country is in an urgent for the alignment of politicians and forces to face the threats of al-Qaeda in the Red and Arabian Seas.

"The armed forces in Yemen need the support from the

politicians

and whatever happens they are ready to defend the country," he said.

Posted by: Fred || 04/19/2012 00:00 || Comments || Link || E-Mail|| [10793 views] Top|| File under: al-Qaeda in Arabia
Home Front: WoT
NY Trial Details Terror Planning
Several sources with articles about the trial in NY. The WSJ one is the best.



NYC subway plotter: Bombmaking 'very simple'

NEW YORK (AP) -- The admitted mastermind of one of the most serious terror threats since the Sept. 11, 2001, attacks -- a foiled plot to attack New York City subways -- testified Wednesday that al-Qaida trainers taught him a "very simple" formula for making suicide bombs.

After being recruited by the terror network and taken to a compound in the South Waziristan region of Pakistan, Najibullah Zazi said he learned how to mix chemicals found in nail polish remover and other products sold at beauty supply stores.

"It was very simple and they're everywhere," he said of the chemicals.
Zazi, 26, was testifying for a second day at the trial of Adis Medunjanin in federal court in Brooklyn.

Prosecutors allege that Medunjanin, Zazi and another former high school classmate from Queens, Zarein Ahmedzay, formed a terror cell that posed one of the most ominous terror threats since 9/11.

Trial Details Terror Planning

NEW YORK--Three former high-school classmates were perilously close to implementing an al Qaeda-inspired plan to detonate suicide bombs in New York City's subways before they were thwarted in 2009, federal prosecutors told a packed courtroom Monday.

The characterization came during opening statements in a trial in Brooklyn federal court which one of the men, Adis Medunjanin, is accused of receiving training by the terrorist organization while in Pakistan and returning to the U.S. with orders to launch a devastating attack.

New York Bombing Plot 'Mastermind' Testifies Against Friend

A Bosnian-born immigrant in New York accused on nine terrorism counts heard a second friend testify that he was a willing participant in a suicide bombing plot in New York City.

According to Najibullah Zazi, the confessed mastermind of the foiled 2009 subway bomb plot, accused terrorist Adis Medunjanin "was a role model to us," because he was most knowledgeable in Islam. Zazi, who earlier pleaded guilty, is one of two former friends testifying in the federal trial of Medunjanin, 27.

Trial Opens for Alleged New York Bomb Plotter

A Bosnian immigrant accused in a subway bombing terrorism plot has gone on trial in federal court in New York City. He faces life in prison if convicted on all nine counts, including conspiring to use weapons of mass destruction. A federal jury in Brooklyn is hearing the terrorism case against 27-year-old Bosnian-born Adis Medunjanin, who allegedly conspired with two former high school friends to bomb New York subways in 2009.

Posted by: trailing wife || 04/19/2012 00:00 || Comments || Link || E-Mail|| [10794 views] Top|| File under:
India-Pakistan
Death Toll Reaches 10 In karachi
[Dawn]
KARACHI: Ten people were killed and several others

were maimed

when

gunnies

opened indiscriminate fire in different areas of the violence-ridden city, DawnNews reported on Wednesday.

The Sindh home ministry has taken a decision of closing all tea shops in the metropolis at midnight.

The decision was taken after

faceless myrmidons

killed a man in Gulistan-e-Johar and two in North Nazimabad during attacks on tea shops.

Chakiwara, Surjani Town, Usmanabad Liyari, Liaquatabad, Sohrab Goth and Karimabad were among other areas which were hit by violence.

The provincial government has announced to distribute Rs 200,000 to each family that has lost a member amid

assassination

s in the city.

Moreover, Sindh Chief Minister Syed Qaim Ali Shah has also announced to allocate Rs 20 million to recompense the violence-hit families.
Posted by: Fred || 04/19/2012 00:00 || Comments || Link || E-Mail|| [10793 views] Top|| File under:
MPA's school blown up in Swabi
[Dawn] SWABI: Unidentified Islamic fascisti blew up a private school, owned by a

politician

of Awami National Party, here on Monday.

Police officials said that main gate, boundary wall and rooms of the school were damaged when a five-kilogram bomb, planted at its entrance, went kaboom! with a big bang. No one was present in the school at the time of

kaboom

. The Pakistain International Public School, situated in the district headquarters on Swabi-Jahangira Road, is owned by MPA Sikandar Irfan. The school was visited by Khyber-Pakhtunkhwa


... formerly NWFP, still Terrorism Central...


Chief Minister Ameer Haider Khan Hoti About two months ago.

The school remained closed on Tuesday and the management of the institutions told students that they should wait till further order.

So far about 12 schools and colleges had been targeted by Islamic fascisti in the district.
Posted by: Fred || 04/19/2012 00:00 || Comments || Link || E-Mail|| [10793 views] Top|| File under: TTP
Iraq
Blasts in Baghdad, north Iraq city kill 15
Police say a series of morning blasts in the Iraqi capital and the northern city of Kirkuk has killed 15 people.

Police Brig. Gen. Sarhad Qadir says nine people died in three rapid-fire explosions across the ethnically-mixed Kirkuk on Thursday. The city is located 180 miles (290 kilometers) north of Baghdad.

At almost the same time, attacks rocked three Shiite neighborhoods in Baghdad, killing six people.

Police say more than 30 people have been wounded in the two cities.

Hospital officials confirmed the casualties. All Baghdad officials spoke on condition of anonymity because they were not authorized to release the information.


Posted by: tipper || 04/19/2012 03:20 || Comments || Link || E-Mail|| [10794 views] Top|| File under:
Iraq lawyer predicts Hezbollah prisoner to go free
A Hezbollah commander accused of targeting U.S. soldiers in Iraq may be released from prison within weeks, his lawyer predicted Wednesday, claiming that flimsy American evidence has kept his client behind bars for nearly five years.


There is an alternative way of handling this...

The case has been a thorn in diplomatic relations between Baghdad and Washington since the American military pullout last December. U.S. terror experts have described Ali Mussa Daqduq as among "the worst of the worst" militants and would remain a severe threat to Americans if freed.

Daqduq's attorney, Abdul-Mahdi al-Mitairi, said he expects Iraqi courts to agree that there is not enough evidence to keep him in prison.

"Legally, the investigation judge should have already released him for a lack of evidence, but he was under pressure from the Americans," al-Mitairi said in an interview Wednesday with The Associated Press.

"Now we are waiting for the case to be transferred to a criminal court in the coming few weeks, and I think he will be released after the first trial session," al-Mitairi said.

Daqduq is a Lebanese commander for Hezbollah, a Shiite militant group linked to numerous deadly attacks. U.S. officials say he trained Shiite militias in Iraq and helped plot the 2007 killing of four American soldiers in the holy city of Karbala, about 90 kilometers (55 miles) south of Baghdad.

Daqduq was captured later that year and held in U.S. custody in Iraq as officials tried to decide where to charge him. When the American military left Iraq late last December, U.S. officials were forced to hand over Daqduq to Iraqi authorities -- despite fears in Washington that he would be quietly freed by the Shiite-led government in Baghdad.

This article starring:
Ali Mussa Daqduq
Posted by: tipper || 04/19/2012 02:28 || Comments || Link || E-Mail|| [10793 views] Top|| File under:
Qaeda leader suicide bombs himself and family in Iraq
An al-Qaeda leader has suicide bombed himself, his wife and two children following a skirmish with the Iraqi troops, an Iraqi official said.


Did he also kill his cell phone and laptop? If he didn't, his death won't prove as harmful as he hoped...

Ahmad al-Zarkoushi, the administrative director of al-Saadiya district, said two explosive belts were blown up simultaneously as the troops were about to storm the Qaeda leader's house.

"He killed himself, his wife and two children, aged 5 and 15," Zarkhoushi said.


Thus wiping out his bloodline. Darwin wins again.

The explosion took place as the troops were ordered to enter the house and seize the unidentified leader alive.

"The Iraqi branch of al-Qaeda has been pursuing new tactics which call on operatives to commit suicide before being taken prisoner.

"The tactic has been adopted to escape jail in Iraq and interrogation that might divulge the terror group's secrets," Zarkhoushi said.

Certain parts of the Province of Diyala, of which Baaquba is the capital, are still believed to be among the few remaining strongholds of Qaeda in the country.

Diyala was for several years after the 2003-U.S. invasion Qaeda's major base in Iraq.
Posted by: tipper || 04/19/2012 02:22 || Comments || Link || E-Mail|| [10804 views] Top|| File under:
Southeast Asia
Nurse gunned down at market in southern Thailand
A woman who worked as an assistant nurse was gunned down while at a village market in Pattani province on Wednesday.

Wanna Sornsuwan, 29, an assistant nurse of Yupparaj Sai Buri Hospital, was among the crowd buying food at the Ban Kayi market. A terrorist man approached her and fired three shots at her with a .38 pistol, seriously injuring her. The terrorist gunman then ran to Ms Wanna's motorcycle and fled on it. Ms Wanna was pronounced dead on arrival at the hospital.

Police are examining images from the security cameras.

Arsonists burn school, try to bomb investigating policemen

A school building was burned down by a terrorist an arsonist in Narathiwat province on Wednesday night, and police blamed separatist terrorists militants.

The two-story building as set ablaze at about 8:20 p.m. while members of the village security team guarding the school were at the village mosque for prayers. Traces of fuel oil were found at two spots at the burned building.

Pol Col Prayong said while he was traveling in a pick-up truck to the school after the attack to examine the scene, a bomb buried in the road was remotely detonated by terrorists militants hiding in a roadside rubber plantation. The blast made a crater in the road about one meter deep and 2.5 meters wide, but his vehicle escaped with only slight damage.

None of the police on board, including himself, were hurt, the district police chief said.
Posted by: ryuge || 04/19/2012 05:51 || Comments || Link || E-Mail|| [10793 views] Top|| File under:
Syria-Lebanon-Iran
Turkey Intercepts Ship with Suspected Arms Headed For Syria
[An Nahar] Turkey has intercepted a Bermuda-flagged vessel suspected of carrying weapons and ammunition to Syria in the Mediterranean, a diplomatic source told Agence

La Belle France

Presse on Wednesday.

"We received information that the vessel has a cargo of arms and ammunition headed for Syria," the source said on condition of anonymity, adding that Turkish authorities would search the vessel later in the day.

The "Atlantic Cruiser" belongs to a German company, the source also noted.

Posted by: Fred || 04/19/2012 00:00 || Comments || Link || E-Mail|| [10793 views] Top|| File under: Govt of Syria
39 Dead, Hundreds Rally as U.N. Team Tours Damascus
[An Nahar] A ceasefire to end 13 months of bloodshed in Syria was violated again on Wednesday with 39 people reported dead, despite the government's latest bid to reassure the United Nations


...the Oyster Bay money pit...


over its willingness to implement the peace plan.

Regime forces killed 20 people in Homs, three in Idlib, four in Daraa, two in Aleppo


...For centuries, Aleppo was Greater Syria's largest city and the Ottoman Empire's third, after Constantinople and Cairo. Although relatively close to Damascus in distance, Aleppans regard Damascenes as country cousins...


, two in Hama and one in rural Damascus


...Capital of the last overtly fascist regime in the world...


, the Local Coordination Committees, the main activist group spurring protests on the ground, said.

As U.N. observers were greeted by hundreds of anti-regime protesters on the streets of Damascus, Washington said their mission was not being given the necessary freedom to properly monitor a halt to hostilities.

"We have a very small number of observers now on the ground and it seems that small number is having difficulty with the freedom that we all expected and that is required," said Susan Rice, U.S. ambassador to the United Nations.

U.S. Secretary of State Hillary Clinton
... sometimes described as The Heroine of Tuzla and at other times as Mrs. Bill, never as Another Chateaubriand ...
warned Syrian Hereditary President-for-Life Bashir Pencilneck al-Assad


The Scourge of Hama...


of tougher measures if he squanders his "last chance" by failing to implement envoy Kofi Annan

...Ghanaian diplomat who served as the seventh and so far the worst Secretary-General of the UN. Annan and the UN were the co-recipients of the 2001 Nobel Peace Prize for something or other that probably sounded good at the time. In December 2004, reports surfaced that Kofi's son Kojo received payments from the Swiss company Cotecna, which had won a lucrative contract under the UN Oil-for-Food Program. Kofi Annan called for an investigation to look into the allegations, which stirred up the expected cesspool but couldn't seem to come up with enough evidence to indict Kofi himself, or even Kojo...
's peace plan six days after it came into force.

"It is obviously quite concerning" that, while U.N. observers are starting to deploy in Syria, the "guns of the Assad regime are once again firing in Homs, Idlib and elsewhere", Clinton said in Brussels.

Videos posted online showed a crowd surrounding two U.N. vehicles in the suburb of Irbin, waving revolutionary flags and carrying signs that read: "Closely observe how Bashar is exterminating his people."

U.N. chief
the ephemeral Ban Ki-moon


... of whom it can be said to his credit that he is not Kofi Annan...


was due to report to the Security Council later on Wednesday on progress made by the advance team of seven observers.

He has made it clear the U.N. mission could not go forward if Damascus does not cooperate and guarantee the observers safe access across the country.

The team arrived in Damascus on Sunday and is to be expanded to 30 in the coming days.

Approved under a U.N. Security Council resolution, it is to be reinforced in the longer term with up to 250 international monitors, but this will require a new resolution.

Damascus said it was close to agreeing a protocol paving the way for the observers to fan out across the country to monitor the truce aimed at halting the violence that the U.N. says has killed more than 9,000 people.

"We are about to finalize it," foreign ministry

front man

Jihad Makdisi told Agence

La Belle France

Presse, referring to the protocol. "Discussions with U.N. observers have been constructive and both parties agree on 90 percent of the points."

Washington earlier warned that hopes of a larger mission in Syria were being jeopardized by the persistent violence, which saw at least 14 people killed on Wednesday, seven of them civilians, according to monitors.

Three

non-combatants were killed

as regime forces launched a fresh bombardment of a rebel neighborhood of the flashpoint central city of Homs, said the Syrian Observatory for Human Rights.

Four others, including a nine-year-old, were killed elsewhere, the

Britannia

-based watchdog added.

Seven government troops were also killed in a

roadside kaboom

on the outskirts of the northwestern town of Idlib, where fighters of the rebel Free Syrian Army have been active.



La Belle France

said 14 foreign ministers would attend a meeting on Syria in

Gay Paree

on Thursday to send a strong message to the Assad regime to implement the peace plan.

"The obstacles to the U.N. observers' mission that Damascus is putting in place and the Syrian regime's continued repression, contrary to its commitments, call for a strong reaction from the international community," French Foreign Minister Alain Juppe said in a statement.

Juppe said the foreign ministers of Germany, Jordan, Morocco, Qatar,

Soddy Arabia

and the United States would be among those taking part.

Another senior U.N. diplomat said that if Damascus did not complete the protocol by the end of the week then the Security Council could not allow the full mission of 200-250 observers envisaged by U.N.-Arab League


...an organization of Arabic-speaking states with 22 member countries and four observers. The League tries to achieve Arab consensus on issues, which usually leaves them doing nothing but a bit of grimacing and mustache cursing...


envoy Kofi Annan.

He said there was a risk the Syrians would not agree to give the monitors "full, unimpeded and immediate freedom of movement and access".

Damascus ally Moscow has pointed the finger at the rebels, accusing them of trying to provoke violence in a bid to torpedo Annan's plan and pave the way for foreign military intervention.

"There are plenty of those who would like to see Annan's plan fail in hopes of then demanding other options -- primarily meaning the use of (outside) force," Foreign Minister Sergei Lavrov told

news hound

s.

Russia and China courted Western and Arab anger by vetoing two Security Council resolutions that would have blamed Assad's regime for the violence.

But they have backed Annan's peace efforts and voted in favor of Saturday's text approving the observer mission.

Syrian Foreign Minister Walid Muallem was in Beijing on Wednesday for talks with his counterpart Yang Jiechi.

"Muallem ... said Syria would continue to ... respect and implement Annan's six-point proposal," the Chinese foreign ministry said.

Continued on Page 49
Posted by: Fred || 04/19/2012 00:00 || Comments || Link || E-Mail|| [10794 views] Top|| File under: Govt of Sudan
Who's in the News
31
[untagged]
3
al-Shabaab
3
al-Qaeda in Arabia
3
Govt of Sudan
2
Govt of Pakistan
2
Arab Spring
2
TTP
1
al-Qaeda
1
Pirates
1
al-Qaeda in Pakistan
1
Govt of Syria
1
Lashkar e-Taiba
Bookmark
E-Mail Me
The Classics
The O Club
Rantburg Store
The Bloids
The Never-ending Story
Thugburg
Gulf War I
The Way We Were
Bio
Merry-Go-Blog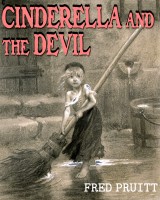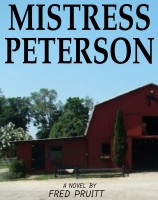 On Sale now!


A multi-volume chronology and reference guide set detailing three years of the Mexican Drug War between 2010 and 2012.

Rantburg.com and borderlandbeat.com correspondent and author Chris Covert presents his first non-fiction work detailing the drug and gang related violence in Mexico.

Chris gives us Mexican press dispatches of drug and gang war violence over three years, presented in a multi volume set intended to chronicle the death, violence and mayhem which has dominated Mexico for six years.
Click here for more information


Meet the Mods
In no particular order...


Steve White
Seafarious
tu3031
badanov
sherry
ryuge
GolfBravoUSMC
Bright Pebbles
trailing wife
Gloria
Fred
Besoeker
Glenmore
Frank G
3dc
Skidmark



Better than the average link...



Rantburg was assembled from recycled algorithms in the United States of America. No trees were destroyed in the production of this weblog. We did hurt some, though. Sorry.
3.235.180.193

Help keep the Burg running! Paypal: