--Tech & Moderator Notes
Tech Note
I will now proceed to embarrass myself with the number of bugs I've introduced into our mostly stable main page. I've moved the new version online. Let me know when the bugs crawl out.
Posted by: Fred || 04/20/2012 13:58 || Comments || Link || E-Mail|| [10794 views] Top|| File under:
Africa Horn
Al-Shabaab beheads a DC in Southern Somalia
[Daily Nation (Kenya)] Armed men belonging to Al-Shabaab



... successor to the Islamic Courts...


, the radical Islamist movement in Somalia captured the District Commissioner of Eel Adde, about 400 km southwest of Mogadishu, Mr Yahie Hussein Isaq on Tuesday night.

The beheaded body of DC Isaq was found on Wednesday around noon on the outskirts of Eel Adde town.

TFG officials in the district accused Al-Shabaab of perpetrating the beheading.

Colonel Aden Ahmed Hersi alias Rufle, the Spokesman of the TFG in Gedo region, stated that the fanatical

snuffies

got the DC of Eel Adee off guard.

He added that the Mr Isaq was in a village to deliver humanitarian items offered by the International Committee of the

Red Thingy

(ICRC).

The colonel added that DC Isaq had earlier instructed his bodyguards to leave the village and go back to eel Adde town.

"He (DC Isaq) had told the guards that he would be fine," Col Hersi told the media. "Unfortunately, we found the DC's headless body lying at an isolated area with his head put on his back," added the officer.

Posted by: Fred || 04/20/2012 00:00 || Comments || Link || E-Mail|| [10793 views] Top|| File under: al-Shabaab
AU-U.N. Troops Probe Rebel 'Attack' near CAR Border
[An Nahar] Peacekeepers in Sudan's Darfur region are investigating a reported rebel attack near the Central African Republic border, a spokeswoman said Thursday, after

Orcs and similar vermin

said they killed Sudanese troops.

"We've dispatched a patrol" to the remote Umm Dafog area of South Darfur state bordering the CAR, said Susan Manuel of the African Union


...a union consisting of 53 African states, most run by dictators of one flavor or another. The only all-African state not in the AU is Morocco. Established in 2002, the AU is the successor to the Organisation of African Unity (OAU), which was even less successful...


-United Nations


...aka the Oyster Bay Chowder and Marching Society...


Mission in Darfur.

"We had reports of Umm Dafog being attacked," she added, but it was unclear which rebel group was involved.

The Sudan Liberation Army (SLA)-Minni Minnawi faction claimed to have carried out the attack on a Sudanese Armed Forces compound on Tuesday.

"In this fighting we used heavy weapons and bombed the area from far away," the group's

front man

Abdullah Moursal told Agence

La Belle France

Presse. "This area is now under the control of the SLA."

Moursal said Sudanese troops suffered "heavy losses" and some were taken prisoner but he gave no figures.

Sudan's army

front man

could not be reached.

Manuel said peacekeepers also had reports of a separate attack by unknown rebels who destroyed a telecommunications tower west of Edd Al Fursan, about 150 kilometers (90 miles) northeast of Umm Dafog.

SLA and other key Darfuri rebels last year joined the Sudanese Revolutionary Front with

Orcs and similar vermin

from the states of South Kordofan and Blue Nile on the border with South Sudan.

The rebels pledged to topple the Khartoum regime, which they regard as unrepresentative of the country's political, ethnic and religious diversity.

But they have denied fighting alongside South Sudanese troops who on April 10 occupied Sudan's main oilfield of Heglig, hundreds of kilometers (miles) east of Umm Dafog in South Kordofan.

Posted by: Fred || 04/20/2012 00:00 || Comments || Link || E-Mail|| [10793 views] Top|| File under: Thai Insurgency
Somali Islamists strike at departing Ethiopians, 3 killed
(Sh. M. Network)- Heavily armed

faceless myrmidons

from the Al-Shabaab



... Somalia's version of the Taliban, functioning as an arm of al-Qaeda...




bully boyz

have on Thursday ambushed an Ethiopian convoy alongside Ahlu Sunna fighters, a government-allied Sunni Islamist group control centralSomalia, reports said.

Locals said At least three Ethiopian soldiers were confirmed to have been killed in landmine blast that

destroyed

an army convoy traveling on a road between Wabho and Daac, two small villages inSomalia's Galgadud region of centralSomalia.

A Senior Ahlu Sunna Waljama'a (ASWJ) Official, confirmed the attack by Al shabab, but denied any casualties on their soldiers and the Ethiopians. He added that The Ethiopian forces and his fighters fought back with heavy artillery fire.

On the other hand, Sheik Abdiasis Abu Musab, the

front man

of Al shabab

faceless myrmidons

for the military operations told a rebel-run Radio station based in Elasha Biyaha, south ofMogadishuthat they have inflicted heavy loss upon the Ethiopian troops during their ambush attack.
Posted by: Fred || 04/20/2012 00:00 || Comments || Link || E-Mail|| [10794 views] Top|| File under: al-Shabaab
Africa Subsaharan
Five bakers gunned down by 'suspected Islamists' in Maiduguri
Five bakers in Nigeria have been killed by gunmen in the north-eastern city of Maiduguri, a Boko Haram stronghold. Their deaths follow the assassination of a customs officer and water vendor on Wednesday by suspected terrorists militants.

Borno state police spokesman Samuel Tizhe said it is not clear why the gunmen opened fire on the bakery on Thursday.
Posted by: ryuge || 04/20/2012 06:48 || Comments || Link || E-Mail|| [10793 views] Top|| File under:
Arabia
Yemen Demonstrations Urge To Fire Corrupt Officials, Try Remnants of Regime
[Yemen Post] Mass demonstrations were staged in Yemeni provinces Taiz and Baidha'a on Thursday urging to fire corrupt officials including govenors and to prosecute the remnants of the former regime.

In Taiz, thousands of protesters walked to demand the new governor to fire and deport from the southern city the remnants of the Saleh regime, locals said.

They also urged to bring to trial those involved in crimes against the people including civil and military officials, the sources said, pointing out that the protesters vowed to continue revolution until all goals of the popular uprising, which erupted last year, were met.

In Baidha'a, protesters urged the government to try the commanders, including ex-president's relatives, who are still refusing to respect the decrees of new president Hadi replacing them.

In addition, they demanded to fire the governor and criticized the absence of counterterrorism forces in the battles against al-Qaeda in Abyan province.

With direct support from the US, the Yemeni forces and popular fighters have been fighting al-Qaeda

gun-hung tough guys

in southern and southeastern regions including Abyan and Baidha'a. More recently, hundreds fo

gun-hung tough guys

have been killed in the battles in the Lawder city, Abyan.


Posted by: Fred || 04/20/2012 00:00 || Comments || Link || E-Mail|| [10793 views] Top|| File under: Arab Spring
Spanish ship frees Yemeni fishermen held by Somali pirates
[Yemen Post] Spanish military ship set free on Thursday nine Yemeni fishermen along with their fishing vessel from
Somali pirates off the International territorial water in the Arab Sea.

Yemen Coastal Guards (YCG) department in Aden confirmed that a Spanish maritime military ship freed the nine Yemeni hostages and their fishing vessel and noted that communications with the Spanish ship are underway in order to hand over the fishermen to Yemen.

Somali pirates took prisoners the fishermen on April 15 whilst they were fishing in the territorial water off the Gulf of Aden.

Piracy has thrived in Somali in the past few years, dealing a blow to Yemen and many other neighboring countries like Nigeria. Many Somalis have

beat feet

the impoverished conditions of their country by working as pirates.

Hundreds of millions of dollars were paid as ransoms to the pirates by the international community to free their boats and oil tankers.

Many ships have diverted their transit destinations due to the Somali piracy, causing many losses to Yemen.


Posted by: Fred || 04/20/2012 00:00 || Comments || Link || E-Mail|| [10794 views] Top|| File under: Pirates
Clashes continue in southern Yemen, 7 militants killed
[Yemen Post] Clashes continued Thursday morning between al-Qaeda

forces of Evil

and army/security troops in the southern war-torn province of Abyan, killing 7 of al-Qaeda operatives and wounding some of others.

In a statement posted on its website, the Ministry of Defense has said that seven

bad boyz were potted

in

festivities

with the 111th armored brigade in Lawdar of Abyan. It has noted that 4 of those who were killed are Somali nationals.

Scurity forces together with the local tribal committees launched attacks on

myrmidon

group's held-posts in the outskirts of Lawdar, which has been the scene of deadly

festivities

between the two warring sides for the past couple of weeks, a security official said. The

festivities

lasted for a number of hours and that the government forces and the tribal committees managed to kill 7

forces of Evil

and

maimed

5 others, added the official. Six soldiers

were maimed

during the battles, the official noted.


Separately, a

jacket wallah

on a

cycle of violence

was killed on the spot when he

went "kaboom!"

before he reached a military checkpoint in Abyan on Wednesday, local media reported.

Al-Qaeda has intensified its attacks on military posts and brigades since February of last year, taking an advantage of the unrest resulted by the Yemeni revolution. It has managed to take control of some towns in Abyan and Shabwa provinces. US has voiced its concerns of the free activities of al-Qaeda in the southern parts of Yemen, increasing its drones which roam the sky in search for the terrorists.


For some reason, the Yemenis don't seem to be bitching about violations of their sovreignty when we zap somebody.
Posted by: Fred || 04/20/2012 00:00 || Comments || Link || E-Mail|| [10793 views] Top|| File under: al-Qaeda in Arabia
Bangladesh
Outlaw shot dead in Kushtia
[Bangla Daily Star] A top leader of outlawed Purbo Banglar Communist Party
...the Proletarian Party of East Bengal, a Maoist party that has seen better days. It supported independence in 1971 and has periodic shootouts and fisticuffs with the Bangla Jamaat-e-Islami, but has fallen on hard times, with many of its leaders rubbed out by the RAB or indignant citizenry. It is also subject to factionalism, to the extent that it may have more factions than it has actual members...
(PBCP-ML) was found dead in Mirpur upazila of Kushtia yesterday morning.

The victim, Motaleb Hossain, 45, was the chief of the Lal Pataka faction, said Assistant Police Super of Kushtia Chokdar Abdul Halim.

Informed by locals, police recovered the bullet-hit body of Motaleb from Jhutiadanga field at Malihad village in Mirpur around 6:00 am, the ASP said.

Quoting victim's relatives, the ASP said Motaleb went missing on Tuesday night. "He might have been

bumped off

by his rivals," he said.

Hailing from Gaserdia village in Daulatpur upazila of Kushtia, Motaleb was accused in at least 14 cases, including six for murders filed with Mirpur, Bheramara and Daulatpur

cop shoppe

s of the district, police sources said.

Motaleb was accused of killing Abdur Rasul Babu Khan, president of BNP Mirpur upazila unit, in 2005 and Basir Uddin Kachi, an activist of Jatiya Samajtantrik Dal, in 2003, the sources said.

Posted by: Fred || 04/20/2012 00:00 || Comments || Link || E-Mail|| [10793 views] Top|| File under: Commies
Caribbean-Latin America
8 die in Michoacan state as conflict goes hot

For a map, click here. For a map of Michoacan state, click here.

By Chris Covert
Rantburg.com

A tense situation between two indigent Indian mountain communities in Michoacan state went hot Wednesday as eight individuals were killed in two separate shootings including an ambush, according to Mexican news reports.

Villagers in Cheran municipality were on patrol in Cerro Packjaracua forest Wednesday when they came under small arms fire from masked armed suspects. Six individuals were killed in the ambush! including two who were immolated inside a pickup truck. A second exchange of gunfire took place near Cheran, where five unidentified villagers were wounded and another two were killed.

Six of the dead were from Cerecito, and have been identified as Cristobal Magaña Gabriel, Cristobal Salmeron Magaña, Anselmo Gabriel Talavera, Jorge Magaña Geronimo, Antonio Gabriel Romero and Lorenzo "N".

Two of the dead were from Cheran, and have been identified as David Campos Macias, 45, and Santiago Ceja Alonso, 50.

The conflict in Cheran municipality involves Cheran and the community of Cerecito, but the issues are unclear. Residents of Cheran claim that residents of Cerecito are in the pay of organized crime groups trying to make clearings in Cerro Packjaracua, presumably with the assistance of villagers from Cerecito. They also claim that organized crime groups traffic in lumber taken from nearby forests. Residents have also suffered from years of criminal activity against them by the La Familia drug cartel.

Villagers from Cerecito have previously complained that an independent group in Cheran has set up checkpoints and demanded payment of tolls. Other complaints against residents of Cheran include auto theft, carjacking, fuel theft and failing to pay bus fares.

Residents of Cheran took 15 hostages Thursday including 11 members of an elite Michoacan state police unit and four ministerial officials. Residents have also closed all access to their area in the wake of the ambush, setting up checkpoints.

Cheran is about 10 kilometers south of Mexican Federal Highway 15, and about 15 kilometers north of Urapan on Mexico Federal Highway 37.

According to reports, both Michoacan state police and Mexican Policia Federal units are in the area monitoring the situation. A call has been presumably made for the assistance of Mexican Army forces in the area. Michoacan is one of the most heavily fortified states in Mexico, with 8,000 Mexican Army troops.

Michoacan is also under additional stress as members of the Jalisco Nueva Generacion drug cartel have vowed to move into Michoacan to destroy the Los Caballeros Templarios drug cartel.

The conflict between the two communities came to a head last month when 12 individuals were kidnapped from Cheran by suspects allied with the Cerecito village. The abductions took place, it is said because of the criminal activities by residents of Cheran.

Cheran residents, however, claim that people from Cerecito are allied with organized crime groups and are threatening forests that residents of Cheran want to remain intact.

All 12 kidnap victims were released the following day following negotiations by the Michoacan state government.
To read Rantburg.com reports in the March conflict between Cheran and Cerecito, click here and here.
Mexican drug gangs often use indigent Indian mountain communities to grow drugs, treating the residents as serfs if they fail to go along, using threats including arson and murder. The communities are vulnerable because they are so remote.

Chris Covert writes Mexican drug War and national political news for Rantburg.com
Posted by: badanov || 04/20/2012 00:00 || Comments || Link || E-Mail|| [10802 views] Top|| File under: Narcos
Mexican security forces kill 10 bad guys in Nayarit and Jalisco

For a map, click here.

By Chris Covert
Rantburg.com

Mexican security forces killed four armed suspects in a firefight near a remote mountain community in extreme southeastern Nayarit state Thursday morning, according to Mexican news accounts.

The incident took place in La Yesca municipality, which is 10 kilometers north of the Nayarit-Jalisco border, where Nayarit state Policia Estatal Preventiva (PEP) agents encountered 40 armed suspects travelling aboard a convoy of 10 SUVs at about 2210 hrs near Las Carboneras.

Police agents at the scene initially requested additional support. PEP agents were in the area because, apparently a number of passenger buses had been attacked recently. Police reinforcements including an elite police unit arrived during the firefight to set up blocking positions near Jala, Ahuacatlan and Ixtlan del Rio, along Mexico Federal Highway 15D. Highway 15D is a four lane highway that runs between Guadalajara, Jalisco in the southeast and Tepic, Nayarit to the northwest.

The firefight lasted until first light at about 0400 hrs when the suspects fled the scene, leaving behind four dead.

Meanwhile, security forces went on higher alert following a counterambush by Jalisco state police agents, which killed 6 armed suspects Wednesday evening at about 1700 hrs near the border with Michoacan state in southeastern Jalisco state.

According to reports, a police patrol was travelling along a highway between Ahuijullo, Jalisco to Tepalcatepec, Michoacan when the patrol came under small arms fire.

Police counterfire killed six suspects, while the remainder fled the scene. Two unidentified villagers were also killed in the gunfight, and two unidentified police agents were wounded.

Police seized one AK-47 rifle, a handgun and eight weapons magazines following the firefight.

Chris Covert writes Mexican Drug War and national political news for Rantburg.com
Posted by: badanov || 04/20/2012 00:00 || Comments || Link || E-Mail|| [10793 views] Top|| File under: Narcos
Home Front: WoT
Two Gitmo detainees released
Two Chinese Muslim detainees held without trial for years at Guantánamo, were released in El Salvador this week. It was the first prisoner transfer out from Gitmo in over a year.

The detainees, both ethnic Uighurs, had been ordered released by a federal judge several years ago on the ground that, despite their capture in Afghanistan, they were not enemies of the United States.

Sabin Willett, a lawyer who helped represent both men during their habeas corpus lawsuits, said, "We're just happy for them both."

The government didn't identify the men, but Willett said they were Ahmed Mohamed and Abdul Razak. Mohamed wants to become a salesman or merchant in El Salvador, Willett said. He said he was unaware of Razak's plans.

Willett said Salvadoran officials interviewed Mohamed and Razak at Gitmo more than a year ago. At one point, the pair grew frustrated and fired their legal team, although the lawyers continued to help informally.
Posted by: ryuge || 04/20/2012 00:00 || Comments || Link || E-Mail|| [10793 views] Top|| File under: al-Qaeda
Federal trial for Somali accused of piracy begins
(Sh.M.Network)-- The attorney for a Somali man accused of piracy told jurors at trial Wednesday that his client never agreed to negotiate the release of four Americans killed aboard a sailing yacht and he was merely acting as a mediator aboard a hijacked German vessel where hostages were tortured by pirates.

Mohammad Saaili Shibin faces piracy, hostage-taking and several other federal charges for his role in the hijacking of a German merchant ship in 2010 as well as an American yacht off Africa in 2011.

Federal prosecutors contend Shibin was a key figure in Somali piracy, acting as a land-based negotiator who researched ships and hostages online after they had been captured to determine how large of a ransom to seek for them once they were brought to lawless Somalia.

Assistant U.S. Attorney Benjamin Hatch said during opening arguments that Shibin was able to secure a $5 million ransom for the German ship Marida Marguerite and its 22 member multi-national crew and that he was the person identified by other pirates as responsible for negotiating the release of the Americans onboard the sailing vessel Quest.

The owners of the Quest, Jean and Scott Adam of Marina del Rey, Calif., along with friends Bob Riggle and Phyllis Macay ofSeattle, were the first U.S. citizens killed in pirate attacks that have plagued the Gulf of Aden and Indian Ocean despite regular international patrols by warships.

They had been sailing around the world when their ship was boarded by 19 men about 400 miles south of Omanand 900 miles away from Somalia. Their boarded yacht was eventually spotted by a plane flying overhead and then the USS Enterprise Strike Group began shadowing the Quest as authorities tried to negotiate the hostage's release over several days.

Hatch said the destroyer USS Sterett was attempting to maneuver between the hijacked yacht and the Somali coast when a rocket-propelled grenade was fired at it, and that gunfire onboard the yacht was heard shortly after. By the time Navy SEALs reached the Quest, all four Americans had been shot, Hatch said.

Shibin's court-appointed attorney, James Broccoletti told jurors during opening arguments that the Americans' yacht never should have been hijacked and what happened to the Americans was a terrible thing. But in the case of the Quest, he noted that Shibin never left Somalia.

That's important because he contends that unless Shibin committed robbery at sea, he can't be convicted of piracy. Prosecutors contend piracy as defined by 'the law of nations' involves a broader definition.

Broccoletti said the multiple conspiracy charges against Shibin don't apply because although Shibin had been contacted about serving as the Americans' hostage negotiator, he didn't agree to do it. Broccoletti said travel documents would prove that Shibin had intended to leave the country to visit his sister when the Quest was hijacked.

In the case of the German ship, Broccoletti said that Shibin had been trying to work as a freelance journalist covering piracy after he had been laid off from an oil company as a translator and dispatcher. He said that's why Shibin had been contacted about helping the hostages. Once onboard the ship, he said Shibin was unable to leave it and that he was treated just as poorly as some of the hostages at times.

Prosecutors say Shibin was part of a sophisticated network of upper echelon pirates connected to wealthy financiers who didn't go out with raiding parties in search of ships to hijack. Instead, they say, he was called in to begin negotiations once a ship had been hijacked and was in Somali waters.

During testimony Wednesday, crewmember Oleg Dereglazov of the captured German ship said that Shibin behaved like a pirate leader, ate heavily while on board the ship and got the first choice of a leafy drug that pirate members chewed on a daily basis called khat.

Dereglazov also said he was tortured multiple times, including being suspended from a meat hook in the ship's freezer. Dereglazov's testimony was expected to continue Thursday.
Posted by: Fred || 04/20/2012 00:00 || Comments || Link || E-Mail|| [10794 views] Top|| File under: Pirates
India-Pakistan
Bannu Jail absconder shown with Taliban in a video footage
[Dawn] DawnNews, on Thursday, telecast an exclusive footage of a high-profile prisoner, who

beat feet

from Bannu Central Prison last week, talking with the Taliban.

Adnan Rashid, who was convicted in an attack on former president
Pervez Perv Musharraf


... former dictator of Pakistain, who was less dictatorial and corrupt than any Pak civilian government to date ...


, was shown as being welcomed by the Taliban in an area which appears to be somewhere in Pakistain's north-west tribal belt.

He has been shown talking in Pashtu with his hosts in these words:

"Qari sahib, how are you? How is your health? Are you feeling well."

A jubilant Rashid looking all around from his car's window replied; "Alhamdullah (All praise to Allah) all is well."

Have you won your freedom from the prison, another

thug

poses a query to which Adnan nodding his head again says "Alhamdullah (All praise to Allah)."

Another Taliban fighter asked Rashid, how much time did you spend in jail? Adnan Rashid replied "Eight years and four months."

"I was convicted to death," he added.

Rashid also replied in affirmative when the questioner inquired, if he had been convicted in Musharraf's

suicide kaboom

case.

Nearly 400 prisoners including

faceless myrmidons

beat feet

on Aril 15 from Bannu Jail after an attack by

hard boyz

armed with guns, grenades and rockets.

More than 150 heavily-armed

faceless myrmidons

stormed the central prison outside the restive northwestern town of Bannu bordering the lawless tribal regions where Taliban and al Qaeda linked

faceless myrmidons

are known to operate.

Rashid was enjoying the facility of cellular phone inside the death cells of different jails where he was lodged after being sentenced to death by a field general court martial for his alleged attempt on the life of former president Gen (retired) Pervez Musharraf.

The former junior technician of Pakistain Air Force, Rashid is a resident of Chota Lahor area of Swabi district. He is fluent in English, Pashto and Urdu. He used to contribute to several social networking sites including Blogs and Facebook from the prison. He had joined PAF in 1997. He was around 24 when he was

locked away

in early 2004.

The

beat feet

prisoner was in contact with the world outside the prison through his cellular phone, according to sources. He was also in touch with several journalists and used to send them messages through short message service (SMS).

Prior to his escape, Rashid continued to plead his innocence and claimed that his only crime was that he had voted "No" in the referendum held by the then military president Gen Musharraf.

Posted by: Fred || 04/20/2012 00:00 || Comments || Link || E-Mail|| [10793 views] Top|| File under: al-Qaeda in Pakistan
Foreign mission official arrested
[Dawn] This is the second incident in the last two months in which a local official of an embassy was caught gathering information from the families of the missing persons.

Previously, local staff of Canadian and Australian high commissions was

tossed in the slammer

for the same reason.

A police officer said intelligence agency operatives on Wednesday spotted a stranger moving around the camp of the missing persons families at the National Press Club and was seen interacting with them. They mounted surveillance which revealed that the stranger was gathering information about the missing persons.

They called the police which took the man into their custody and shifted him to Kohsar

cop shoppe

. During interrogation he introduced himself as Rafaqat Hussain, a security guard at the Swedish embassy in Islamabad.

He told the police that he was collecting information for the embassy on the direction of his supervisor. The

Sherlocks

are verifying the status and the statement of the guard, a police officer said.

He said when the embassy was approached an official said the security guard was asked to gather information about the protests in the city to avoid movements of embassy officials in troubled areas.

The police said he was likely to be booked under PPC 120-B (criminal conspiracy) and 124-A (sedition).

Posted by: Fred || 04/20/2012 00:00 || Comments || Link || E-Mail|| [10796 views] Top|| File under: Govt of Pakistan
Two ANP men among 10 killed in city
[Dawn]
KARACHI: Nearly a dozen people, including two activists of the Awami National Party, were killed in the city on Wednesday as sporadic gun attacks on roadside restaurants and shops continued on a third consecutive day, police said.

Circulation of text messages on cellphones warning people to stay indoors amid fear of more 'violence and bloodshed' fanned further speculations and a sense of insecurity, as the authorities seemed unable to control the fresh round of violence during which a couple of bodies bearing torture marks were found dumped on roadsides.

North Nazimabad emerged as the worst-affected part of the city, where four people were killed within a few hours.

ANP workers

In the early hours of the day, two youngsters were found dead in Block M near the Bloody Karachi


...formerly the capital of Pakistain, now merely its most important port and financial center. It may be the largest city in the world, with a population of 18 million, most of whom hate each other and many of whom are armed and dangerous...


Medical and Dental College. "Both in their mid-20s," said an official at the Taimuria

cop shoppe

.

"Some area people spotted the bodies lying along the service road and informed the police. The victims, clad in shalwar kameez, were strangled after severe torture."

The bodies were moved to the Edhi morgue after medico-legal formalities at the Abbasi Shaheed Hospital for want of identification.

The victims were later identified as activists of the Awami National Party.

Mian Gul, 25, and Sardar Wali, 26, were residents of Bihar Colony and associated with the party's ward in Lyari


...one of the eighteen constituent towns of the city of Karachi. It is the smallest town by area in the city but also the most densely populated. Lyari has few schools, substandard hospitals, a poor water system, limited infrastructure, and broken roads. It is a stronghold of ruling Pakistan Peoples Party. Ubiquitous gang activity and a thriving narcotics industry make Lyari one of the most disturbed places in Karachi, which is really saying a lot....


UC-7.

Restaurant owner, visitor

In the afternoon, two more people were killed in the same block, the police said.

"Gunmen riding two
cycle of violences targeted a roadside teashop in Block M," said the official at the Taimuria

cop shoppe

.

He added: "The firing left 24-year-old Sanobar Khan, the owner of New Quetta Bolan Hotel, and Latif, a resident, dead."

The police suspected that Latif, son of Ghulam Sarwar, was not the actual target. However,


the hip bone's connected to the leg bone...


the police said, investigation was under way.

With the latest attack on the hotel, the number of people killed in the North Nazimabad area over the past 24 hours increased to seven as on Tuesday night three people, including a man and his son, were

rubbed out

in a similar attack on a roadside hotel in Block Q.

Speaking to Dawn, SP of North Nazimabad Tanveer Alam Odho said: "None of the victims was associated with any political or religious group. Mostly 9mm pistols have been used in the recent firing incidents. But we are gathering more facts and it will be a little too early to arrive at a conclusion."

Gunny bag

Earlier, a gunny bag containing the body of a youngster was found near a meat market in Block 3 of the Federal B Area on Wednesday morning.

"The young man was strangled to death as some torture marks were visible on his neck," said Azizabad SHO inspector Qureshi.

He said the victim was later identified as Amanullah Baloch, a resident of Chakiwara.

The police quoted his family as saying that the victim had been missing since Tuesday night. He had been working at a catering outlet in the F. B Area for the past several years.

According to the family, the victim was not associated with any political or religious party.

The victim's elder brother, Ahsanullah Baloch, later lodged an FIR (101/2012) with the Azizabad police under Sections 302 (premeditated murder) and 34 (common intention) of the PPC against unidentified suspects.

Owner of shop

In the evening, a hardware shop in Liaquatabad came under a gun attack that left its young owner dead.

Mohammad Rehan, 26, along with his father, Mukhtar Ahmad, had been running the business for past many years, police said.

Two

gunnies

riding a motorbike opened fire on the shop situated near the 420 Hotel bus stop and sped away, said an official "We have talked to area traders who do not see the incident linked with any extortion threat," said DSP Wajahat Hussain, the area sub-divisional police officer.

Teashop boy

After the sunset, a teenager was killed and three others were

maimed

in a gun attack on a roadside teashop in Gulistan-e-Jauhar, police said.

"The teashop, New Quetta Abbasi Hotel, was targeted in Block 16 of Gulistan-e-Jauhar," said DSP Pervez Iqbal Bhatti.

The police said that

gunnies

riding a motorbike opened fire on the teashop, leaving 15-year-old Rafiullah working there dead and three others

maimed

.

The three people who sustained bullet wounds were identified as Asif, Hafeez and Niaz. "All the victims have been shifted to hospital," said the DSP.

Youngster

A young man was

rubbed out

near a community centre in the Bakra Piri area of Lyari, said police.

Armed men riding a motorbike shot at Imam Bakhsh and sped away, said an official at the Kalakot

cop shoppe

."The victim, aged between 20 and 25 years, sustained a single bullet wound that proved fatal," said DSP Nasir Lodhi.

Industrial worker

A young man was

rubbed out

in Surjani Town on Wednesday.

Area police said armed riders spotted Nadim while he was returning home near 4-K Chowrangi.

"The victim was an industrial worker," said an official at the Surjani Town

cop shoppe

, adding that he had arrived in

Bloody Karachi

from Sukkur a few years ago.

Young man

A 32-year-old man was

rubbed out

in the Site area in the late hours of Wednesday, police said.

They added that Shahbaz Bashar was attacked by

gunnies

riding a motorbike near Malakand graveyard in Metroville.

"The victim, who originally hailed from Swat, had been living here for the past few years," said an official at the Site-A

cop shoppe

.
Continued on Page 49
Posted by: Fred || 04/20/2012 00:00 || Comments || Link || E-Mail|| [10793 views] Top|| File under:
Iraq
37 killed in Iraq wave of bombings
[Daily Nation (Kenya)] A wave of apparently coordinated bombing and shooting attacks in seven different provinces across Iraq killed at least 37 people and

maimed

more than 160 on Thursday, security officials said.

It was the deadliest day in Iraq since March 20, when shootings and bombings claimed by an Al-Qaeda front group, the Islamic State of Iraq, killed 50 people and

maimed

255 nationwide.

The attacks, which come amid heightened political tension, drew an accusation from the Sunni-backed Iraqiya bloc that security measures were insufficient, and that Prime Minister Nuri al-Maliki, as head of the armed forces, was responsible for the deficiency.

Twenty-two civilians, 10 police, three members of an anti-Qaeda militia and two soldiers were killed in dozens of attacks, including 14 separate

car boom

ings, 13 other

kaboom

s and three

suicide kaboom

s.

Bombings in and around Storied Baghdad


...located along the Tigris River, founded in the 8th century, home of the Abbasid Caliphate...


killed at least 17 people and

maimed

101, an interior ministry official said.

A

car boom

targeting Health Minister Majid Hamed Amin's convoy in Haifa Street in the heart of the capital killed two civilians and

maimed

nine people, including four of the minister's guards.

Four more

car boom

s and two

roadside kaboom

in Storied Baghdad killed nine people and

maimed

62.

In Taji, north of the capital, two

roadside kaboom

s, two

car boom

s and a

suicide kaboom

killed six people and

maimed

29, and a

jacket wallah

in Tarmiyah, also north of Storied Baghdad, blew up a vehicle by an army base, killing one soldier and wounding six.

In Mussayib, in Babil province, an army major and four other soldiers were

maimed

by a

roadside kaboom

, a police major said.

In northern Iraq, bombings in Kirkuk province killed nine people and

maimed

24, high-ranking

coppers

said.

A

car boom

against the convoy of police Brigadier General Taha Salaheddin south of Kirkuk city killed two police and

maimed

15 other people.

Another

car boom

in the city centre killed two police and

maimed

three, a high-ranking police officer said on condition of anonymity.

Six bombs against houses in the town of Malha, 40 kilometres (25 miles) northwest of Kirkuk,


... a thick stew of Arabs, Turkmen, Kurds, and probably Antarcticans, all of them mutually hostile most of the time...


killed five people including an army major and

maimed

six, police Brigadier General Sarhad Qader said.

And in Ramadi in Anbar province, west of the capital, two

car boom

s against police patrols killed one person and

maimed

nine, a police source said.

In Baquba, the capital of Diyala province, a suicide bomber

went kaboom!"

in the home of police First Lieutenant Mohammed al-Tamimi, killing him and wounding four family members, an Iraqi army lieutenant colonel and Dr Ahmed Ibrahim of Baquba General Hospital said.

A suicide

car boom

against a police checkpoint in the city centre killed two

coppers

and

maimed

two others.

Another policeman was killed by a magnetic "sticky bomb" in Baquba, and

gunnies

attacked a

cop shoppe

west of the city, killing one policeman and wounding two others, a police major in Diyala and the medic said.

The army lieutenant colonel said another policeman was killed by

gunnies

in the town of Al-Mansuriyah north of Baquba, while a bomb against a home in the town

maimed

three people, and a bomb targeting a home in Ghalbiyah, west of Baquba,

maimed

three more.

In Samarra, in Salaheddin province, two

car boom

s went kaboom! near checkpoints of anti-Qaeda militiamen, killing three people and wounding six, militia commander Majid Abdullah and a police lieutenant colonel said.

And a worker at the oil refinery in Baiji in Salaheddin was

maimed

by

beturbanned goons

firing rocket-propelled grenades, a police source said.

In the main northern city of

djinn-infested Mosul

, capital of Nineveh province, a bomb in a restaurant

maimed

three people, a police captain said.

The spokeswoman for the Iraqiya bloc, Maysoon al-Damaluji, pointed a finger at Maliki for the weakness of security measures to prevent the bloodshed.

"The continuation of bloody

kaboom

s, although it has been already announced that tight security measures have been taken, reflects the weak security plans and the necessity to reconsider them," the MP said in an emailed statement.

"The commander of the armed forces (Maliki) is responsible for providing security and complete safety for citizens," she said.

Political tensions have risen sharply after key Iraqi factions accused Maliki of orchestrating a slide away from the electoral process and towards dictatorship with the arrest last week of election commission chief Faraj al-Haidari, who has since been freed on bail.
Posted by: Fred || 04/20/2012 00:00 || Comments || Link || E-Mail|| [10793 views] Top|| File under: al-Qaeda in Iraq
Israel-Palestine-Jordan
Bombs found near West Bank settlement
Several bombs were found near the Carmel settlement south of Mount Hebron. A bomb squad has arrived on the scene and began neutralizing the explosives. The road leading up to the town has been closed .

West Bank: 4 pipe bombs found in Palestinian's home

IDF forces operating in the West Bank overnight apprehended a Paleostinian in the village of Azoun after four pipe bombs were found in his home. The bombs were neutralized by sappers.
 
Soldiers also apprehended five wanted Paleostinians in Hebron and in the Jericho and Tulkarem areas.
Posted by: trailing wife || 04/20/2012 00:00 || Comments || Link || E-Mail|| [10793 views] Top|| File under:
Science & Technology
Stopping Al-Qaeda With the Click of a Mouse?
See video at link.


When five of the most trafficked Islamic jihadist websites went down in late March and into April, it derailed Al-Qaeda's ability to communicate and post information to supporters.

The Internet is a vital tool for terrorists to spread propaganda around the world, share instructions on how to build bombs, and even raise money, all the while staying relatively anonymous.

So when the sites go down for an extended period of time it's a major setback in their pursuit of global Jihad. Not only does it cut off communication, it gives the international community the impression that they're behind in Internet technology.

American authorities and other western governments have denied any involvement, even though they would seem to have the most incentive to shut down the sites. However, monitoring Al-Qaeda's online communication gives the American military insight into the psyche and technical ability of terrorists- information that they wouldn't otherwise have access to.

For insight into the coded world of cyber attacks, Christiane speaks with the foremost authority on the topic, former Counter Terrorism Czar under the Bush and Clinton Administrations, Richard Clark.


Richard Clark? Stop, that's all I need to know that the entire piece is going to be nonsense.




My take on this: Shut it down. If Al Qaeda thinks it's a net good for them, then it's probably a net bad for us. Don't we have folks who can figure them out? Can jihadi wannabees actually connect to Al Qaeda without the experts finding them? It makes no sense. We don't need weak-minded fence-sitters and financial supporters to be exposed to this crap any more than necessary.
Posted by: gorb || 04/20/2012 03:33 || Comments || Link || E-Mail|| [10794 views] Top|| File under: al-Qaeda
Southeast Asia
Most wanted Thai terrorist among five killed
One of the five suspected terrorists insurgents gunned down in a battle with security personnel in Yala province on Thursday has been identified as an operational-level leader of the separatist group Runda Kumpulan Kecil (RKK).

Sakuree Japakeeya had seven outstanding arrest warrants including for the ambush shooting of passengers in a public van which killed eight people in 2007. The leading RKK member was also allegedly involved in attacking a police station in Yala's Yaha district in 2006 and bombing paramilitary rangers in 2008.

A combined force of police, soldiers and government workers raided a village in Krongpinang district believed to be hiding 14 terrorists insurgents on Thursday. Nine men who escaped have been identified and police are now hunting them, Gen Peera said.

The raid was led by Yala provincial police commander Pol Maj Gen Peera Boonliang in response to reports that Mr Sakuree and accomplices were to meet and plan an attack. Gen Peera said an M-16 assault rifle, a shotgun, .38 caliber pistol, 80 cartridges and five mobile telephones were seized at the site.

He said an investigation is underway to determine whether or not Mr Sakuree involved with the bombing which killed Pol Col Sompian Eksomya, Bannang Sata police chief widely honored for his dedicated service in southern Thailand.

Paramilitary ranger wounded in ambush

One paramilitary ranger was injured in a bombing, followed by shooting by presumed terrorists insurgents in Narathiwat province on Friday. The provincial ranger, Piyapong Leena, 27, was injured by shrapnel in the stomach and leg.

The bomb was detonated as a five man patrol passed near the provincial waterworks building. After the blast, a number of men armed with AK 47 assault rifles attacked the soldiers and then fled after a few minutes.

In another incident in Yala province, five presumed terrorists insurgents were killed on Thursday when combined government security forces raided an area thought to be an terrorist insurgent hideout. The two sides exchanged gunfire and five suspected terrorists insurgents were found dead afterward.
Posted by: ryuge || 04/20/2012 06:31 || Comments || Link || E-Mail|| [10793 views] Top|| File under: Thai Insurgency
FBI Agent Says 'Bali Bomber' was Explosives Expert
[An Nahar] An FBI agent testifying in the trial of the suspected Bali bomb-maker said Thursday the accused had been identified as an explosives expert by other Islamic

beturbanned goons

and had planned to kill U.S. troops.

Indonesian prosecutors accuse Umar Patek, who was

locked away

last year in the same Pak town where U.S. commandos later killed al-Qaeda chief the late Osama bin Laden


... who was laid out deader than a mackerel...


, of constructing the bombs that killed 202 people, mostly Westerners.

Frank Pellegrino, a special agent with the Federal Bureau of Investigation who interrogated many Islamic

beturbanned goons

following the 9/11 attacks in the United States, arrived in Bali shortly after the October 2002 nightclub bombings on the holiday island.

Pellegrino said he interrogated around 20 Islamic

beturbanned goon

s, most from the al-Qaeda-linked Southeast Asian terror network Jemaah Islamiyah (JI), of which Patek is believed to be a key member and which was behind the Bali attacks.

"Many did know Mr. Patek and all described him -- especially after the time of Bali bombings -- as a leader, a bomb-maker, a well-known bomb-maker who knew how to mix chemicals and knew how to teach people how to mix chemicals," Pellegrino testified at the trial at the West Jakarta District Court.

Pellegrino was one of the FBI agents responsible for tracking self-confessed 9/11

criminal mastermind

Khalid Sheikh Mohammed, who was caught by Pak authorities on March 1, 2003.

He said the FBI had already been looking into JI because of threats of an attack on the U.S. embassy in Singapore in 2001.

Patek's name was quickly known by the FBI after the Bali attacks, Pellegrino said.

"A very famous sketch was drawn of what he looked like," he told the court. "We realized pretty quickly it was Jemaah Islamiyah," he added.

Pellegrino said he had many discussions with Indonesian police following the Bali attacks about Patek's activities in Afghanistan, where the suspected bomb-maker is known to have trained.

"He continued being a terrorist, he continued making bombs and was planning to attack U.S. troops in the Philippines," he testified.

Patek, 45, went on trial in February, charged with murder, bomb-making and illegal firearms possession. Prosecutors say they will push for the death penalty.

Three JI members -- ringleader Imam Samudra and the brothers Mukhlas and Amrozi -- were executed by firing squad in November 2008 for their roles in the Bali bombings.

According to the indictment, Patek was involved in assembling the bombs for the attacks and also strikes on churches in Jakarta on Christmas Eve 2000.

Posted by: Fred || 04/20/2012 00:00 || Comments || Link || E-Mail|| [10793 views] Top|| File under: Jemaah Islamiyah
Syria-Lebanon-Iran
Syria Troops Kill 17 Civilians a Week into Ceasefire
[An Nahar] Fresh violence raged across Syria on Thursday even as authorities in Damascus
...The City of Jasmin is the oldest continuously-inhabited city in the world. It has not always been inhabited by the same set of fascisti...
penned an agreement aimed at putting a stop to 13 months of bloodshed.

The

Britannia

-based Syrian Observatory for Human Rights said security forces killed four civilians across the country, but the Local Coordination Committees, the main activist group spurring protests on the ground, reported a higher

corpse count

.

The LCC said six people were killed in Homs, four in rural Damascus, two in Hama, two in Idlib, one in Daraa, one in Damascus and one in Deir Ezzor.

The Observatory said one civilian was killed during an assault by government forces in the northeastern oil city of Deir Ezzor and three others died from gunfire in the town of Yabrud, north of Damascus.

The casualties brought to 124 the number of civilians who have died since a U.N.-brokered ceasefire went into effect in Syria a week ago on April 12, said Rami Abdel Rahman, head of the

Britannia

-based watchdog.

Three civilians were also

maimed

on Thursday in the assault on Deir Ezzor where fighting was raging between government troop and rebel fighters, the group said.

It also reported

festivities

in Daraa, south of Damascus, cradle of the 13-month uprising against the regime of
Hereditary President-for-Life Bashir Pencilneck al-Assad


Oppressor of the Syrians and the Lebs...


, and shelling in the flashpoint central province of Homs.

The small advance team of U.N. observers in Syria visited Daraa province on Thursday and met with local residents, according to amateur videos posted online.

Gunfire erupted after their visit, the Observatory said.

One video showed a U.N. vehicle surrounded by a mob in the town of Khirbet Ghazaleh and chanting "freedom, freedom, down with the regime."

Another video showed the head of the team, Colonel Ahmed Himmiche of Morocco, entering a house where a crowd awaited him.

One man tells the colonel how he was shot and

maimed

while driving with his brother who was killed.

A woman recounted how her two sons, both farmers, were

jugged

by government forces three months ago with their whereabouts still unknown.

Himmiche asked the crowd whether schools and hospital were open in the region. Residents responded that schools were open but that no one dared seek treatment at a local government-run hospital for fear of staff "finishing them off".

The latest violence came as authorities in Damascus signed a preliminary accord outlining a protocol for a U.N. mission to monitor the fragile week-old ceasefire.

Deputy Foreign Minister Faisal al-Mekdad signed the deal with a member of a U.N. advance team, the foreign ministry said.

Although the number of casualties has fallen since the truce went into effect, the violence has continued unabated despite assurances by Syrian authorities they would respect the ceasefire.

Violence on Wednesday killed 30 people, 22 of them civilians, the Observatory said.

In a report to be discussed by the Security Council later Thursday, U.N. chief
the ephemeral Ban Ki-moon


... of whom it can be said to his credit that he is not Kofi Annan...


said he wanted 300 unarmed observers sent on a three-month mission to Syria, adding it was "critical" that Assad's regime adhere to the peace plan.

Ban's report, obtained by Agence

La Belle France

Presse, said that even though Syrian troops have not been withdrawn from cities and violence has escalated since the ceasefire, "an opportunity for progress may now exist, on which we need to build."

Posted by: Fred || 04/20/2012 00:00 || Comments || Link || E-Mail|| [10794 views] Top|| File under: Govt of Syria
Protocol for U.N. Observer Mission to Syria Signed
[An Nahar] Syria on Thursday signed a preliminary accord outlining a protocol for a U.N. mission to monitor a fragile week-old ceasefire in the strife-torn country, the two sides announced.

Deputy Foreign Minister Faisal al-Meqdad signed the deal with a member of a U.N. advance team, the ministry said in a statement.

"This agreement comes within the framework of Syrian efforts aimed at making the Annan plan succeed and to facilitate the U.N. observer mission while respecting Syria's

illusory sovereignty

," the statement said.

A

front man

for U.N.-Arab League


...an organization of Arabic-speaking states with 22 member countries and four observers. The League tries to achieve Arab consensus on issues, which usually leaves them doing nothing but a bit of grimacing and mustache cursing...


envoy Kofi Annan

...Ghanaian diplomat who served as the seventh and so far the worst Secretary-General of the UN. Annan and the UN were the co-recipients of the 2001 Nobel Peace Prize for something or other that probably sounded good at the time. In December 2004, reports surfaced that Kofi's son Kojo received payments from the Swiss company Cotecna, which had won a lucrative contract under the UN Oil-for-Food Program. Kofi Annan called for an investigation to look into the allegations, which stirred up the expected cesspool but couldn't seem to come up with enough evidence to indict Kofi himself, or even Kojo...
, who drafted the six-point ceasefire accord, confirmed in Geneva that an agreement had been concluded between the two parties.

"This agreement outlines the functions of the observers as they fulfill their mandate in Syria and the tasks and responsibilities of the Syrian government in this regard," Ahmed Fawzi said in a statement.

"An effective observer team on the ground is vital if the lives of ordinary Syrian families are to slowly return to normal."

He added that discussions were under way with members of the Syrian opposition to ensure they also comply with the ceasefire.

"The hard part lies ahead, a truly Syrian-led and -owned political dialogue to address the legitimate concerns and aspirations of the Syrian people," Fawzi said.

The protocol will pave the way for some 300 U.N. observers to fan across the country to monitor a week-old truce aimed at ending 13 months of violence in Syria that the United Nations


...an idea whose time has gone...


says has killed well over 9,000 people.

Posted by: Fred || 04/20/2012 00:00 || Comments || Link || E-Mail|| [10795 views] Top|| File under: Govt of Syria
Who's in the News
42
[untagged]
4
Govt of Syria
3
al-Qaeda in Arabia
3
al-Shabaab
3
Thai Insurgency
2
Pirates
2
al-Qaeda
2
Narcos
2
Arab Spring
2
Govt of Iran
2
Govt of Pakistan
1
al-Qaeda in Iraq
1
Lashkar e-Taiba
1
Jemaah Islamiyah
1
Commies
1
Hamas
1
al-Qaeda in Pakistan
Bookmark
E-Mail Me
The Classics
The O Club
Rantburg Store
The Bloids
The Never-ending Story
Thugburg
Gulf War I
The Way We Were
Bio
Merry-Go-Blog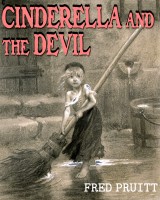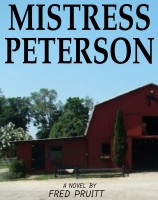 On Sale now!


A multi-volume chronology and reference guide set detailing three years of the Mexican Drug War between 2010 and 2012.

Rantburg.com and borderlandbeat.com correspondent and author Chris Covert presents his first non-fiction work detailing the drug and gang related violence in Mexico.

Chris gives us Mexican press dispatches of drug and gang war violence over three years, presented in a multi volume set intended to chronicle the death, violence and mayhem which has dominated Mexico for six years.
Click here for more information


Meet the Mods
In no particular order...


Steve White
Seafarious
tu3031
badanov
sherry
ryuge
GolfBravoUSMC
Bright Pebbles
trailing wife
Gloria
Fred
Besoeker
Glenmore
Frank G
3dc
Skidmark



Better than the average link...



Rantburg was assembled from recycled algorithms in the United States of America. No trees were destroyed in the production of this weblog. We did hurt some, though. Sorry.
3.235.180.193

Help keep the Burg running! Paypal: