-War on Police-
3 Seattle officers shot; 1 suspect dead, 2 in custody
[ABCNEWS.GO] Three Seattle

coppers

were shot and injured during an exchange of gunfire with a suspect, who later died, after a robbery at a downtown convenience store.

Three people are suspected in the Thursday robbery at a 7-Eleven store near Pioneer Square, the city's oldest neighborhood, said Deputy Police Chief Carmen Best.

Officers chased two suspects, a 19-year-old man and a 17-year-old girl, who ran from the store, police said.

While one officer struggled with the male suspect on the ground, the girl struck the officer over the head with a bottle, police said. The 19-year-old then ran to the entryway of an office building where he shot at police, who returned fire, Best said.

Authorities closed off several downtown blocks throughout the afternoon as police cruisers flooded the area and SWAT officers searched a nearby federal building where the suspect had barricaded himself inside. The girl was jugged
Drop the rosco, Muggsy, or you're one with the ages!
nearby.


Posted by: Fred || 04/22/2017 00:00 || Comments || Link || E-Mail|| [566 views] Top|| File under:
Afghanistan
Dozens of About 140 Afghan troops dead in Taliban base attack
[BBC] The Afghan army has ended a Taliban attack on one of its bases that killed at least 70 soldiers, according to military officials.

Fighting lasted several hours in the northern Balkh province.

An army spokesman said the insurgents targeted those leaving Friday prayers at the base's mosque, as well as others in a canteen.

The Taliban claimed the attack in a statement, and said they used suicide bombers to breach the defences.

At least 10 Taliban militants were killed in the fighting at the military headquarters in the town of Mazar-e-Sharif.

One assailant has been detained, according to AFP news agency.
Taliban


...the Pashtun equivalent of men...




gunnies

wearing Afghan military uniforms launched an attack on an army base in northern Afghanistan Friday, officials said.

Afghan commandos were deployed during the attack which lasted several hours.

Two of the ten attackers blew themselves up while seven were killed and one was detained.

U.S. General John Nicholson, commander of NATO


...the North Atlantic Treaty Organization. It's headquartered in Belgium. That sez it all....


's Resolute Support operation, said in a separate statement that the attack targeted the 209th Corps of the Afghan army.
As many 140 Afghan soldiers were killed on Friday by Taliban attackers apparently disguised in military uniforms in what would be the deadliest attack ever on an Afghan military base, officials said.

One official in the northern city of Mazar-i-Sharif, where the attack occurred, said on Saturday at least 140 soldiers were killed and many others wounded. Other officials said the toll was likely to be even higher.

The officials spoke on the condition of anonymity because the government has yet to release official casualty figures.

As many as 10 Taliban fighters, dressed in Afghan army uniforms and driving military vehicles, talked their way onto the base and opened fire on soldiers eating dinner and leaving a mosque after Friday prayers, according to officials. The attackers used rocket-propelled grenades and rifles, they said.

Taliban spokesman Zabihullah Mujahid said in a statement on Saturday the attack was retribution for the recent killing of several senior Taliban leaders in northern Afghanistan.

The NATO-led military coalition deploys advisers to the base where the attack occurred to train and assist the Afghan forces but coalition officials said no international troops were involved in the attack.
Posted by: Besoeker || 04/22/2017 01:20 || Comments || Link || E-Mail|| [1115 views] Top|| File under: Taliban
Six hurt as IED blast hits a teashop in Qoryoley district
[SHABELLENEWS] A witness says 6 civilians were

maimed

, some critically after a bomb has

destroyed

a small, busy tea-shop in Qoryoley district in Lower Shabelle region on Friday morning.

The witnesses who spoke on condition of anonymity said the

kaboom

has resulted from an improvised

bomb

planted inside the cafe, and was triggered by a remote control.

The Death toll expected to rise as some the

maimed

are reported to be

at death's door

, according to the medics in the town who are coping with the hospitalized victims.

No group has yet

grabbed credit

for the tragic incident at the cafe in Qoryoley, a city that has been beset by sporadic raids by al-shabab since it fell to SNA and AMSOM in 2014
Posted by: Fred || 04/22/2017 03:39 || Comments || Link || E-Mail|| [444 views] Top|| File under: al-Shabaab (AQ)
Africa North
Militants destroy Benghazi bridge
Benghazi, 20 April 2017:

Militants in Sabri have blown up asecond road bridge in an apparent effort to reinforce their positions in the besieged Benghazi enclave..

According to the Libyan National Army overnight yesterday explosives were used to bring down a span of a bridge to the east of the district.

At the beginning of this month, another brighe at Al Thama was damaged.

The militants claimed that it had been brought down in an air raid but photographs showed that the blast had occurred at a joint between the spans which strongly suggeted a carefully-placed explosive charge rather than an airstrike.

However in the last 48 hours the air force has been bombing both Sabri and the smaller militnt enclave of Suq Al-Hout.
Posted by: badanov || 04/22/2017 00:00 || Comments || Link || E-Mail|| [384 views] Top|| File under: Arab Spring
Caucasus/Russia/Central Asia
Leader, member of ISIS 'sleeper cell' killed in police shootout
Russia's National Anti-Terrorism Committee says the leader of an Islamic State "sleeper cell" and one of the cell's members have been killed in a shootout with police.

The committee said in a statement Saturday that the shootout took place late the previous night in the Stavropol region, about 750 miles south of Moscow. Stavropol is adjacent to several majority-Muslim republics, including Chechnya where Islamic separatists fought an all-out war with Russian forces.

The committee said the shooting broke out when police tried to stop an automobile and its occupants opened fire.

It says the officers found bomb-making components in the car and later discovered IS literature at one of the suspects' residences


"And a shuttergun!"
Posted by: Frank G || 04/22/2017 10:33 || Comments || Link || E-Mail|| [542 views] Top|| File under: Islamic State
Home Front: WoT
US files charges against teen accused of JCC bomb threats
[IsraelTimes] Allegations against Israeli-American youth, whose identity in Israel remains under gag order, include making threatening calls and cyberstalking.

The US Department of Justice said on Friday it had filed charges against an Israeli-American teenager accused of making over 200 bomb threats against mainly Jewish institutions in the United States.

The teen, whose identity remains under gag order in Israel, was tossed in the slammer
Don't shoot, coppers! I'm comin' out!
last month in the southern Israeli town of Ashkelon after a joint investigation by Israeli and US authorities, including the FBI.

On Thursday an Israeli court extended his remand until April 24.

The 18-year-old living in Israel left scores of messages graphically describing children's deaths in calls to Jewish community centers and schools across the United States, using an online calling service to disguise his voice as a woman and hide his identity, according to the federal indictment filed Friday in Florida.

He was charged with 28 counts of making threatening calls and conveying false information to police, according to the indictment filed in federal court in Orlando.

Separately, he was charged with three more counts of making threatening calls, conveying false information and cyberstalking in an indictment filed in federal court in Athens, Georgia.

The calls to the Jewish community centers and schools stoked fears of rising anti-Semitism and led to campus evacuations.

Online federal court records in Florida showed no attorney listed for the suspect.

The Florida indictment said that he made 245 threatening calls, most of them to Jewish community centers and schools, from January to March, using an online calling service that disguised his voice and allowed him to hide his identity. He recorded each of the calls himself and kept them in organized files at his home in Ashkelon, along with news articles describing the police responses to the threats, the indictment said.

He also paid for the online calls using the semi-anonymous currency Bitcoin. A large antenna at his apartment building allowed him to make long-distance, outdoor wireless connections, the indictment said.

The Florida indictment said recordings of the calls stripped of the software-enabled disguise revealed a speech impediment in the caller's voice that matched his.

The Georgia indictment connects him to several incidents of "swatting" in which authorities are called to respond to an emergency that ends up being fake. The indictment alleges that in January the University of Georgia Police Department received a phone call about a home invasion that ended up being untrue.

"Today's charges into these violent threats to Jewish Community Centers and others represent this Department's commitment to fighting all forms of violent crime," US Attorney General Jeff Sessions said. "These threats of violence instilled terror in Jewish and other communities across this country and our investigation into these acts as possible hate crimes continues."

FBI Director James Comey added: "This kind of behavior is not a prank, and it isn't harmless. It's a federal crime. It scares innocent people, disrupts entire communities, and expends limited law enforcement resources. The FBI thanks our partners for working with us here at home and around the world."

The suspect, said Acting Assistant Attorney General Kenneth E. Blanco of the Justice Department's Criminal Division, "allegedly took extraordinary steps to conceal his identity and location through several technological means, including voice alteration, use of proxy IP addresses, virtual currencies and caller ID spoofing."

During Thursday's remand hearing, the teenager's parents asked the court to replace their son's attorney with a public defender, but the defendant insisted that his current lawyer, Shira Nir, remain on the case, Channel 10 reported. The court ruled that Nir should remain the suspect's counsel.

"After I saw documents related to the suspect's past, I decided to ask his parents to bring a private psychiatrist to the prison, in order to help clarify that he is not fit for detention," Nir told Channel 10. She said the suspect's father refused to pay for a private psychiatrist and subsequently asked the court to replace her with a public defender.

Posted by: trailing wife || 04/22/2017 00:00 || Comments || Link || E-Mail|| [402 views] Top|| File under:
India-Pakistan
Indian Pair Jailed for Recruiting, Fundraising for IS
Photos of the miscreants can be seen at the link.

[AnNahar] Two men accused of fundraising and recruiting for the Islamic State
...formerly ISIS or ISIL, depending on your preference. Before that al-Qaeda in Iraq, as shaped by Abu Musab Zarqawi. They're very devout, committing every atrocity they can find in the Koran and inventing a few more. They fling Allah around with every other sentence, but to hear the pols talk they're not really Moslems....
group in India were sentenced to seven years in jail Friday, an official said.

Azhar-ul-Islam and Mohammad Farhan Sheikh were tossed in the calaboose
You have the right to remain silent...
by India's counterterrorism body the National Investigation Agency (NIA) last year after being deported from the United Arab Emirates for illegal fundraising activities.

"Both of them were already in jail, and were today sentenced to seven years in prison by the court," Alok Mittal, an inspector general at the NIA, told AFP.

The duo, both in their mid-twenties, had pleaded guilty to charges of criminal conspiracy last month "without any pressure, threat, coercion or undue influence" according to the Press Trust of India.

In a news release late Friday, NIA said the two of them had acted as a front group for the IS and incited people of different nationalities to travel to Syria to "join and support" the activities of the group.

The men were active on social networks and promoted the IS ideology on WhatsApp, Skype and Facebook to enlist new recruits and assist others to link up with the IS.

They also raised cash for IS -- which controls swathes of territory in Iraq and Syria -- receiving and transferring funds in the UAE where the pair frequently traveled for work.

"They had also raised, collected and received funds in the UAE and transferred it to their associates in India, Philippines and Tunisia to facilitate their travel to Syria to join IS," the NIA said in the statement.

A third accused, Adnan Hassan, will face trial starting in June.

Friday's verdict comes a day after Indian police arrested 10 suspected IS sympathizers in raids conducted across four states.

The government insists IS does not have a foothold in India, which has a large but traditionally moderate

Moslem

minority.

There have been some reports of Indians going to fight for the group in Iraq and Syria but the numbers are low relative to India's population of 1.2 billion.
Posted by: trailing wife || 04/22/2017 01:12 || Comments || Link || E-Mail|| [424 views] Top|| File under: Islamic State
Man attacked for blasphemy in Chitral
A mob attacked a man accused of blasphemy during Friday prayers in a northern Pakistani town and injured six police officers after they intervened to rescue him, police said.

It was the third blasphemy-related incident in Pakistan this month, after a student was beaten to death by a lynch mob and a faith healer was shot dead.

Security officials in Chitral fired tear gas and live rounds on the mob, injuring eight protesters, after they attacked the local police headquarters and demanded that alleged blasphemer Rashid Ahmed be made available for mob justice.

"We told them that Ahmed will be examined medically and if he was found mentally fit then he will be tried under the blasphemy law, but the mob was not satisfied," said local police chief Akbar Ali Shah.

Shah said he had asked for Army assistance to help control the crowds, but a Reuters correspondent at the scene said soldiers had yet to arrive.

Witnesses say that Ahmed entered the local mosque asking to make an important announcement, then declared himself a messiah and said that he would lead his followers to paradise.


In the civilized world he would then be tested to see which of several mental illnesses he was suffering from, or whether his delusions were drug-induced.

An angry congregation then turned violent and attacked Ahmed, who Shah said appeared to be suffering from mental illness. He suffered a beating, but police said his injuries were not life-threatening.

The government has been vocal on the issue of blasphemy, with Prime Minister Nawaz Sharif issuing an order last month for the removal of blasphemous content online and saying anyone who posted it should face "strict punishment under the law".

Police are investigating over 20 students and some faculty members in connection with the killing of Mashal Khan, the student who was beaten to death on April 13 in an attack that shocked the country.

Since then, parliament has discussed adding safeguards to the blasphemy laws, a move seen as groundbreaking in Pakistan where political leaders have been assassinated for even discussing changes.

In 2011, Punjab governor Salman Taseer was assassinated by his bodyguard after calling for reforms. Taseer's killer, executed last year, has been hailed by religious hardliners as a martyr to Islam and a shrine has been erected at his grave.
Posted by: badanov || 04/22/2017 00:00 || Comments || Link || E-Mail|| [428 views] Top|| File under:
434 militants surrender in Balochistan
As part of political reconciliation in Balochistan, 434 militants surrendered to the authorities on Friday evening.

The militants belonged to various banned organisations, including Baloch Republican Army (BRA), Baloch Liberation Army (BLA) and other groups. The militants were allegedly involved in attacks on government installations in Quetta, Dera Bugti, Sui and other parts of the province.

"Innocent people have been used and elements instigating them were living abroad," said Chief Minister Balochistan Nawab Sanaullah Zehri.

"Innocent people were martyred at the behest of elements who are the slaves of RAW and no compromise would be made over the writ of the government," added the chief minister.

Commander Southern Command Lieutenant General Amir Riaz on the occasion said that Pakistan cannot be weakened.

"Anyone laying down their arms would be welcomed," added Riaz.

"We were deceived," said Sher Mohammad, a key commander of the proscribed BLA, while Dur Khan Baloch, another key commander, said they will "no longer fight for the Indians".

A senior provincial official said so far over 1500 militants have surrendered.

"More Ferraris would surrender before the authorities in the days to come, said Balochistan government spokesperson Anwarul Haq Kakar.

The surrender ceremony was attended by senior military and civilians leaders.

The largest province of the country by area, is home to a low-level insurgency by ethnic Baloch separatists. Al Qaeda-linked militants also operate in the region.

The province shares borders with Afghanistan and Iran.
Posted by: badanov || 04/22/2017 00:00 || Comments || Link || E-Mail|| [565 views] Top|| File under: Baloch Liberation Army
Iraq
2 ISIS Bombers die in Baiji
Baiji (IraqiNews.com) Two Islamic State suicide attackers were killed in an overnight foiled attack against a village in the city of Baiji, Salahuddin, according to a police official.

Saad Nafous al-Hamad, commander of Baiji police, said the attackers targeted the village of Malha, but were held off by police and tribal troops at the dawn of Friday.

Al-Hamad said two of the attackers, vested with explosive belts, were killed, while three civilians were lightly wounded.

Islamic State has stepped up attacks in Salahuddin and neighboring Diyala over the past months as Iraqi government forces continue to make gains in Mosul, IS's largest stronghold in Iraq, since a security campaign launched in October to retake the city.

Observers believe IS attacks outside Mosul aim at distracting security attention from Mosul and to make up for losses. The Iraqi government is expected to launch further campaigns to retake areas still held by the militants in Salahuddin, Anbar, Diyala and Kirkuk.

The United Nations Assistance Mission in Iraq (UNAMI) says 1115 people died in violence across the country during March.

On Thursday, Udai al-Kahdran, mayor of al-Khales town in Diyala, said in a press statement the borders between Salahuddin and Diyala continue to pose a security challenge that requires military action to eliminate the group's pockets at the abandoned villages.
Posted by: badanov || 04/22/2017 00:00 || Comments || Link || E-Mail|| [323 views] Top|| File under: Islamic State
5 ISIS Big Turbans die in airstrike in Mosul


Mosul (IraqiNews.com) Five Islamic State leaders, including Russian nationals, died late Thursday when U.S.-led coalition fighter jets pounded their locations in western Mosul, Iraqi military intelligence services said.

The service said in a statement that coalition jets killed Islamic State's military area commander for Mesherfa region, Abu Mariam al-Hadidi.

It added that four Russian members were killed when the strikes targeted al-Sihha district.

Iraqi forces recaptured the eastern side of Mosul in January after three months of fighting with Islamic State, and sat on a new offensive in February to retake the western region. Commanders said earlier this month that the Islamic State was controlling only less than seven percent of Iraqi territory, and that only six districts were still witnessing IS presence.

Islamic State has lost many of its senior commanders since operations launched to retake the western side of Mosul. Officials from the U.S.-led coalition estimate the number of remaining militants in Mosul by less than 1000. Operations are currently eyeing the Old City area, where IS first declared the establishment of its rule in 2014.

The conflict in Mosul has so far displaced more than half a million of the city's population, according to the Iraqi government and the United Nations.


Google Map at the link
Posted by: badanov || 04/22/2017 00:00 || Comments || Link || E-Mail|| [402 views] Top|| File under: Islamic State
Israel-Palestine-Jordan
IDF arrests six wanted Palestinians in the West Bank overnight
[Ynet] During the night, security forces nabbed
Book 'im, Mahmoud!
six wanted Paleostinians in the West Bank, three of them suspected of violent disturbances. They were taken in for questioning.

In addition, the security forces seized six lathes used to create weapons alongside many pieces of weapons in a workshop in the Judea sector. The workshop was closed by the forces.
Posted by: trailing wife || 04/22/2017 00:19 || Comments || Link || E-Mail|| [401 views] Top|| File under:
IDF attacks Syria in response to mortar hits in Golan
Just a little attack to bring their attention to the fact that they were colouring outside the lines.

[Ynet] Following three mortar shells landing in Israeli territory, apparently a spillover from internal Syrian fighting, the army strikes back.

The IDF announced on Friday evening that it had attacked the sources of three mortars fired into the northern Golan Heights earlier that day.

Friday afternoon, a mortar shell went kaboom! in an open area in the northern Golan Heights. No alarm sounded at that time.

Later, an alarm sounded shortly after 6pm in the area, and a short time later, two mortar shell hits were identified in Israeli territory. The IDF reported that there were no casualties and no damage was caused by any of the mortars.

In a statement, the army said, "The IDF will not tolerate any attempt to harm the

illusory sovereignty

of the State of Israel or the security of its residents and will see the Syrian regime responsible for what happens within its territory."

It was also reported that the mortars were apparently a spillover from the internal fighting in Syria.
Posted by: trailing wife || 04/22/2017 00:00 || Comments || Link || E-Mail|| [401 views] Top|| File under: Govt of Syria
Southeast Asia
Abu Sayyaf abducts former MNLF militant in Sulu
A Moro National Liberation Front militant-turned-soldier, who was working for peace and progress in Sulu, was abducted by the Abu Sayyaf Thursday morning. Military spokesman Jo-Ann Petinglay identified the female soldier as Staff Sergeant Anni Siraji.

The perpetrators were thought to be members of the Abu Sayyaf. A report said she was forcibly taken by a group headed by Waltun Julhasan, a known follower of the Abu Sayyaf leader Hatib Hajan Sawadjaan operating in Patikul, Sulu.

The group fled with the captured soldier towards Sitio Lagaron, Patikul, Sulu, according to a military report.

Western Mindanao Command Chief Lieutenant General Carlito Galvez said it is frustrating that a Tausug soldier who wants a peaceful community and is working hard to bring progress to his home province, would be a victim of the rebels. He said, "Obviously, the Abu Sayyaf can victimize anyone, even someone from their own tribe."
Posted by: ryuge || 04/22/2017 00:00 || Comments || Link || E-Mail|| [372 views] Top|| File under: Abu Sayyaf (ISIS)
Militants launch coordinated attacks across Thai south
[The Nation] Suspected Muslim insurgents carried out a string of coordinated attacks across three southern border provinces in Thailand Wednesday night. Some were wounded and two militants were killed. The two deaths were reported in three attacks in Songkhla province while Pattani and Narathiwat provinces saw 12 attacks.

Police said two militants were killed when their homemade bomb hidden in a motorcycle fell and exploded before they reached a target in Songkhla's Saba Yoi district. The blast occurred at around 8 p.m. near a military base.

Nearly at the same time, militants also opened fire at a unit of soldiers in Ban Juab village in Thepha district.

Also at 8 p.m., two militants on a motorcycle lobbed a grenade at a police booth in front of Chana Police Station. The two police officers inside escaped harm as the bomb fell near the booth. They later exchanged fire with the two attackers who fled the scene.

In Pattani, a group of militants hurled two grenades at official houses of police in Pattani's Kapho district. Police said the attack on the quarters of police station personnel happened at 7:30 p.m.

Meanwhile, Narathiwat police chief Pol Maj-General Manas Siksamut issued an urgent order to all 19 police stations in the southern border provinces, to be on full alert after militants carried out 12 simultaneous attacks at around 7:30 p.m.

Three attacks were carried out in Tak Bai district. In one of the incidents, militants threw a grenade at the house of a police officer. Two attacks were launched in Sungai Padi district and another in Rusoh district.

Grenades were hurled at two villagers' homes in two villages in Waeng district. In Rangae district, an M79 grenade was fired at a task force base.

In Yi Ngor district, a grenade was hurled at a checkpoint of defense volunteers in front of the district agricultural office and another grenade at the base of the defense volunteers of Tambon Poryoh. In Si Sakhon district, militants lobbed a grenade at the base of a defense volunteer company.
Posted by: ryuge || 04/22/2017 00:00 || Comments || Link || E-Mail|| [483 views] Top|| File under:
Syria-Lebanon-Iran
Syrian Army Combat Summary
The Syrian Army units carried out operations against fortifications and movements of al-Nusra Front and other terrorist groups affiliated to it in Daraa al-Balad area in the southern province of Daraa, according to military source.

The source added that a number of terrorists were killed due to the operations in addition to the destruction of 2 machinegun nests and a number of their vehicles.

Deir Ezzor

The army units clashed with ISIL terrorist groups on the southern outskirts of Deir Ezzor city, thwarting their attack on a military post in the surrounding of the graveyards area.

The military source said that the army units thwarted the attack using various types of light and medium machineguns, killing 5 ISIL terrorists, injuring others and destroying their arms and ammunition.

Homs

Syrian army strikes the headquarters of a meeting of Nusra Front commanders in Deir Foul village in Homs northern countryside, killing 4 terrorists and injuring 17 others.

An army unit killed and injured a number of terrorists affiliated to al-Nusra and destroyed their weapons and ammo after targeting their gatherings in al-Za'afarana and al-Farhaniya al-Gharbiya in the province's northern countryside.

The army also targeted al-Nusra hideouts and gatherings in the areas of Hosh Abu Klab and al-Mashari'a in the northern countryside, killing a number of terrorists.

Meanwhile in the eastern countryside, army units eliminated large numbers of terrorists from ISIL near the abandoned battalion, east of al-Qaryatain, southeast of Palmyra, Habra al-Gharbiya, and Unq al-Hawa.

Source: SANA
Posted by: badanov || 04/22/2017 00:00 || Comments || Link || E-Mail|| [355 views] Top|| File under: Govt of Syria
ISIS leader who planned Istanbul nightclub attack killed in US ground raid
[ABCNEWS.GO] A "close associate" of ISIS leader His Supreme Immensity, Caliph of the Faithful and Galactic Overlord, Abu Bakr al-Baghdadi


...formerly merely the head of ISIL and a veteran of the Bagram jailhouse. Looks like a new messiah to bajillions of Moslems, like just another dead-eyed mass murder to the rest of us...


was killed in a U.S. ground raid in Syria on April 6, U.S. Central Command said today. The raid targeted him for his role in planning the deadly New Years Eve nightclub attack in Istanbul, which killed 39 civilians.

"Abdurakhmon Uzbeki, an ISIS operative, was killed by U.S. forces working on operation near al Mayadin Syria to kill him," Colonel John Thomas, the

front man

for U.S. Central Command, told Pentagon

news hound

s in phone briefing today.

Al Mayadin is southeast of Dayr Az Zawr in the Euphrates River Valley.

Thomas described Uzbeki as "a close associate" of al-Baghdadi who "was known to interact with him in various ways over time." Centcom has confirmed over the past two weeks that Uzbeki was killed in the raid.

The

front man

described him as facilitating the movement of ISIS foreign terror fighters and funds. Uzbeki played a key role in ISIS external terror attack plotting and Thomas said he was "clearly linked" to the deadly Istanbul nightclub shooting attack on New Year's Eve.

That deadly attack was carried out by Abdulkadir Masharipov, an Uzbeki national, on behalf of ISIS.

Masharipov fired on hundreds of revelers at the trendy Reina nightclub killing 39 people and injuring dozens of others before he

expeditiously departed at a goodly pace

. He was captured in a police raid in Istanbul two weeks after the attack and, according to Turkish authorities, confessed to his role in the attack.

Uzbeki is believed to have been involved in planning the attack.

Thomas described the April 6 ground raid in Syria targeting Uzbeki "as an operation in order to eliminate him." The raid was conducted by American special operations forces, said a defense official.

Since late 2015 an "expeditionary targeting force" has operated inside Iraq and Syria targeting senior ISIS leaders. Typically their ground operations are not disclosed.
Posted by: Fred || 04/22/2017 00:00 || Comments || Link || E-Mail|| [413 views] Top|| File under: Islamic State
Who's in the News
36
[untagged]
8
Islamic State
4
Commies
2
Moslem Colonists
2
Govt of Syria
1
Fatah
1
Muslim Brotherhood
1
Pirates
1
Taliban
1
Abu Sayyaf (ISIS)
1
al-Shabaab (AQ)
1
Arab Spring
1
Baloch Liberation Army
Bookmark
E-Mail Me
The Classics
The O Club
Rantburg Store
The Bloids
The Never-ending Story
Thugburg
Gulf War I
The Way We Were
Bio
Merry-Go-Blog
Hair Through the Ages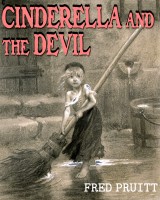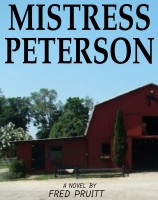 On Sale now!


A multi-volume chronology and reference guide set detailing three years of the Mexican Drug War between 2010 and 2012.

Rantburg.com and borderlandbeat.com correspondent and author Chris Covert presents his first non-fiction work detailing the drug and gang related violence in Mexico.

Chris gives us Mexican press dispatches of drug and gang war violence over three years, presented in a multi volume set intended to chronicle the death, violence and mayhem which has dominated Mexico for six years.
Click here for more information


Meet the Mods
In no particular order...


Steve White
Seafarious
Pappy
lotp
Scooter McGruder
john frum
tu3031
badanov
sherry
ryuge
GolfBravoUSMC
Bright Pebbles
trailing wife
Gloria
Fred
Besoeker
Glenmore
Frank G
3dc
Skidmark
Alaska Paul



Better than the average link...



Rantburg was assembled from recycled algorithms in the United States of America. No trees were destroyed in the production of this weblog. We did hurt some, though. Sorry.
3.215.174.30