--Tech & Moderator Notes
Decorum
by Steve White (moderator, call sign AoS)

There's been a bit of a kerfluffle the last couple of days about images of [ gasp! ] scantily clad wimmin in the comment thread of the Bloid. Yesterday it degenerated into some name calling. I'm not going to point fingers at individuals, but I am here to settle it.

As someone astutely noted, this is Fred's blog. Fred asks us mods to help out, and that's what we do. All of us, Fred and the mods, talk behind the curtain to ensure that the Burg continues to work. We've been doing that over this issue.

Allow me to make a few points:

One -- one of the quicker ways to get banned from the Burg is to tell a moderator to fuck off. It not only offends that mod, it offends me. I'm not personally aware of how Ace handles the AoSHQ in that regard, or how the Powerline folks handle it on their blog.

But I can guess. So can you. Don't do it.

Two -- Mods may disappear a post when it is a duplicate or obviously inappropriate. Occasionally we screw up and delete one by accident. I did that myself earlier in the week (danged iPad), and posted an apology the next day.

If we delete a post for any other reason, we'll post a moderator note to explain why.

Three -- some folks don't mind cheesecake (or beefcake). Some do. Fred has a style for the Bloid women. I have mine which is a little different. It helps make the Bloid a little more interesting, and that's the point.

I appreciate that GB has been posting pics. Entertaining enough and, I had thought, harmless.

However.

I am reminded that Rantburg punches above its weight. We have readers in places that appreciate what Fred does, readers who otherwise might not see the unfiltered press from trouble spots. That is the focus of the Burg. That's why we're here.

If people who might consider visiting the Burg decide that they can't because it might cause problems with their employer (oh, you know, the Federal government as one example), then the cheesecake is detracting from our mission. Whether one is personally offended or not is beside the point.

I like Angie Harmon as much as anyone, and more than most, but I don't come to the Burg for pics of Angie Harmon. I can get that elsewhere. So can all of us.

Therefore, we're going to limit the pics in the Bloid comment thread. An occasional pic or two is fine, preferably SFW. More than that is a distraction from our core mission. I personally am going to tone down my selections for the Bloid wimmin.

This is something that we figure out as we go along. Sometimes things go on for a while before we realize that hmmm, this might not be what we want for the Burg. This is one of those times.

Again, GB, thanks, and keep the good stuff about our troops coming. I appreciate those a great deal.

Four -- We want the Burg to meet its mission. We want it to be a place where sharp commentary, intelligent discussion, grade A snark and news you won't find elsewhere is aggregated into one community. Well, that and the occasional story about idiots, seedy politicians and stupid animal tricks. That's the core. Anything that detracts from the core sooner or later gets pitched.

We thank our readers, regular and occasional. We hope you like what we do.
Posted by: Steve White || 04/23/2010 00:00 || Comments || Link || E-Mail|| [6486 views] Top|| File under:
Afghanistan
Taleban rift provokes power struggle over who controls the insurgency
Hopefully it will take a great deal of time and many jihadi deaths to resolve.

Two of the Taleban's most senior military commanders are involved in a bitter power struggle, which insiders claim has split the insurgents' leadership council and could turn violent in parts of southern Afghanistan. The commanders are vying for military control of the insurgency, district elders and mid-level Taleban commanders have told The Times.

Mullah Abdul Qayyum Zakir and Mullah Akhtar Mohammad Mansoor were both named as the successors to Mullah Abdul Ghani Baradar, the Taleban's second in command, who was arrested in Pakistan in February.

Mullah Zakir, according to reports at the time, was given responsibility for military operations, while his rival was put in charge of logistics. District elders in Helmand said that Mullah Mansoor was disappointed not to get his former leader's operational role, referred to as the Taleban's defence minister.


As I recall, amateurs think tactics, while professionals think logistics. It's clear what both of Mullah Baradar's successors are and are not.

"When Mullah Baradar was arrested, Mullah Mansoor thought he would be his replacement," the elder with links to the insurgency said. "When Zakir was introduced as the defence minister, [Mansoor] was disappointed."

Tensions are reportedly highest in central Helmand, where British troops are based and where fighters loyal to both men massed before Operation Moshtarak, the US, British and Afghan offensive to clear the insurgents out.

Fighters loyal to Mullah Baradar have been forced to take sides, after his arrest in Karachi. Haji Sar Mualem, the deputy head of the Marjah community shura, said that relatives told him about the tensions. "There are problems between Zakir and Mansoor," he said. "Each of them says 'I am the commander in Helmand' ." Both men have supporters in Helmand, but sources said that Mullah Mansoor was trying to flood the province with fighters from his own tribe to wrest control from his rival. "He sent his soldiers to every district," one said. "There wasn't any fighting but it created tension."


Soldiering is an honourable profession. These people aren't soldiers, they're thugs.

Mullah Mansoor served as the Taleban's Minister of Civil Aviation and Transportation from 1996 to 2001. He has been linked to the narcotics trade in provinces bordering Pakistan according to Interpol, and in 2007 he was made shadow governor in Kandahar.

Mullah Zakir is a former detainee at the American detention facility at Guantanamo Bay in Cuba who was released in December 2007. He quickly rejoined the insurgency.

Mullah Mansoor reportedly asked the Taleban's leadership council for military control of Helmand after Baradar was detained. Mullah Zakir and his supporters refused. "He [Zakir] said, 'I'm the defence minister. I control all of Afghanistan, we should work together'," the elder said.

"Now there's a big division," he added. "Some of the members went to Zakir's side. Some of the members went to Mansoor's side." It wasn't clear last night if either man was in Helmand, or in hiding elsewhere.

A spokesman for Daoud Ahmadi, Helmand's Governor, said that he was unaware of the rift. Zabiullah Mujahed, the Taleban spokesman, meanwhile insisted that it wasn't true. "Mullah Zakir is the defence minister," he said. "He is Mullah Baradar's replacement. The Taleban don't have time to fight each other, they are too busy fighting their enemies."

Taleban commanders reached by telephone told a different story. Haji Mullah Ibrahim, who said that he was in central Helmand, insisted that Mullah Mansoor was his defence minister. He said that the tensions were nothing more than everyday friction between commander and deputy.
Posted by: lotp || 04/23/2010 00:00 || Comments || Link || E-Mail|| [6521 views] Top|| File under: Taliban
Arabia
Gunfight kills 3 in Yemen; violence threatens truce
Three people were killed when a gunfight broke out in northern Yemen, rebels and tribal sources said Thursday, in the latest outbreak of violence that threatens to undermine a two-month-old truce.

Rebels and tribal sources gave conflicting accounts of Thursday's clash, highlighting the confusion that has long surrounded the conflict in the Saada area of north Yemen.
"The Houthis opened fire on a position of the central security forces, who responded in kind,' a Yemeni tribal source said, adding that three rebels were killed.
Posted by: ryuge || 04/23/2010 08:03 || Comments || Link || E-Mail|| [6495 views] Top|| File under:
China-Japan-Koreas
Seoul Tells U.S. About Nork Foreign Bank Accounts
South Korea has told the U.S. what it knows about some 10 to 20 foreign bank accounts North Korea holds and which are possibly connected with illegal transactions or money laundering.

A government official said Seoul "gave the U.S. information on some of the North Korean bank accounts which South Korean enterprises or civic groups engaged in projects in the North have used when remitting money." He said the accounts are suspected of being used in transactions related to counterfeiting foreign currencies, drug dealing and money laundering, he added. He said most of these accounts are in Chinese banks, and some in Switzerland and elsewhere.

That suggests the U.S. has started preparations for financial sanctions on the North. The U.S. apparently also asked other countries with dealings with the North for cooperation.

South Korean intelligence authorities are believed to know the names and bank accounts of North Korean companies disguised as trading firms which are suspected of dealing with high-quality dollar forgeries, the so-called "supernotes," or drugs.

Meanwhile, North Korea is also apparently bracing itself for international financial sanctions by opening borrowed-name accounts overseas.

South Korea last week slapped financial sanctions on three North Korean companies. The Ministry of Strategy and Finance said it imposed sanctions on three North Korean companies on June 1 in compliance with a UN Security Council decision after the North launched a long-range rocket in April. The sanctions ban domestic companies to deal with these North Korean firms, whose assets here are now frozen.
Posted by: Steve White || 04/23/2010 00:00 || Comments || Link || E-Mail|| [6499 views] Top|| File under:
Home Front: WoT
Ex-NYC Cabbie Pleads Guilty to Terror Plot
A former New York City cab driver pleaded guilty in Federal Court to plotting to blow up the city's subway system.

25 year old Afghan born US citizen Zarein Ahmedzay faces two life sentences and a $750,000 fine when sentenced July 30th.

He told the court after being denied entry into Afghanistan they were recruited by Al Qaeda to carry out "martyrdom operations in the US. Ahmedzay said his experience as a taxi driver was seen as especially helpful in selecting targets. He said all three men received light weapons training before returning to the US.

Back on American soil Ahmedzay said he had doubts about the plan but decided to become a suicide bomber. With his help the group decided to blow up New York subways traveling through the busiest stations in the city, Grand Central Station and Times Square.

He also quoted from the Koran and said he and the others were sent on the mission by "Allah.' He blamed the "Zionist Jews' for taking part in a secret government and called them the real enemies of the US.
Posted by: ed || 04/23/2010 19:03 || Comments || Link || E-Mail|| [6486 views] Top|| File under:
Second Navy SEAL Found Not Guilty in Iraq Assault Case
BAGHDAD — A U.S. military judge has cleared a Navy SEAL of wrongdoing in the alleged beating of a prisoner suspected of masterminding the grisly 2004 killings of four American contractors in Iraq.

The military says the judge found insufficient evidence to convict Petty Officer 2nd Class Jonathan Keefe on charges of dereliction of duty.

Keefe — one of three SEALS charged in the case — was not accused of assaulting Ahmed Hashim Abed but of failing to prevent the abuse.

The case has drawn fire from at least 20 members of Congress and other Americans who see it as coddling terrorists to overcompensate for the notorious Abu Ghraib prison scandal.
Posted by: Sherry || 04/23/2010 14:13 || Comments || Link || E-Mail|| [6464 views] Top|| File under:
India-Pakistan
'Pak may slip over N-weapons to Taliban for use against India'
WASHINGTON: Pakistan may slip over nuclear weapons to the Taliban for use against India in the event of escalated tension or war between the two neighbours, a non-proliferation US commission has said.

"If something broke out in Kashmir that reignited the vitriol between India and Pakistan, that could be an incident that could cause someone to make the decision.

"We don't want to use these weapons, but we're going to let our surrogate Taliban have access to these weapons and they'll do our dirty work," Bob Graham, head of US Commission on the Prevention of WMD proliferation and terrorism told US lawmakers at a Congressional hearing.

Graham was responding to questions from anxious lawmakers who expressed concern over the safety and security of nuclear weapons in Pakistan at a hearing convened by the House Homeland Security Committee.

"I think one of our recommendations was to work with India and Pakistan to develop some fail-safe procedures. Unlike, the US and the Soviet Union during the Cold War, where although we were strong adversaries and had the capability of destroying each other.

"We understood that we didn't want to allow a misstep or an accidental event to become the ignition for such a war. So we set up the red phone in the Oval Office and a whole protocol," Graham said referring to the report of the commission released early this year.

"None of that exists between India and Pakistan. I have felt that this may be an area in which the US and Russia together, since we developed these protocols for our own benefit and the world's benefit, might work together with India and Pakistan to try to get them to develop," he said.

"I was encouraged that within the last month India and China have started to develop some of those fail-safe procedures. But there's almost nothing that has been done in a similar vein between the real adversaries, which are India and Pakistan," Graham said.
Posted by: john frum || 04/23/2010 08:15 || Comments || Link || E-Mail|| [6489 views] Top|| File under:
26 Taliban, 2 soldiers killed in Orakzai
PESHAWAR/KALAYA/ PARACHINAR: Security forces on Thursday killed 26 Taliban, while two soldiers also died in clashes in Orakzai Agency, officials said. Troops used heavy artillery to target suspected insurgent bases in two villages in the agency.

"At least 22 militants were killed in clashes with security forces which targeted hideouts of terrorists in Mishti Mela village of Orakzai,' a Frontier Corps statement said. "Two soldiers also embraced shahadat (martyrdom) and two others sustained injuries... the security forces also smoothly advanced and occupied important heights around Kambar Masi village,' it added.

Earlier on Thursday, a group of Taliban fighters attacked a security checkpost in Kabal town in Swat. "The security forces retaliated and killed four militants,' said Major Mushtaq Ahmad Khan, a spokesman for the Swat media centre.

Meanwhile, AFP quoted government official Jahanzeb Khan as saying a solider and 31 suspected Taliban were killed in Orakzai. Also, two intelligence officials said an attack on security forces occurred in a nearby district and involved Taliban groups hiding on both sides of a road. They said the area is controlled by Sadiq Noor, one of the few Taliban commanders known to operate in the region.

Separately, Reuters reported that 20 Taliban were killed in the clash in Orakzai. It quoted Muhammad Nauman, a government official in Orakzai's main Kalaya town, as saying that the latest fighting broke out when the Taliban attacked a patrol in a village near the border with Khyber Agency.

"It was a fierce clash that lasted for about three hours and the militant attack was repulsed,' he said.
Posted by: Steve White || 04/23/2010 00:00 || Comments || Link || E-Mail|| [6473 views] Top|| File under:
Three Kashmiris get death for Delhi bombings
NEW DELHI: A New Delhi court sentenced three members of a Kashmiri rebel group to death on Thursday for their role in the 1996 bombings at a busy market in the Indian capital that killed 13 people, news reports said.

Mohammed Naushad, Mohammed Ali Bhatt and Mirza Nissar Hussain -- all members of the Jammu-Kashmir Islamic Front (JKIL) -- were found guilty of carrying out the bombing at New Delhi's crowded Lajpat Nagar market.


This being India, expect the sentences to be carried out ...


A fourth rebel was sentenced to life in prison with hard labour for involvement in the bombing, Press Trust of India (PTI) news agency reported. Two other insurgents involved in the bombing were given prison sentences, but the court ordered their release because they had been imprisoned during the trial, PTI said.

The JKIL is one of more than a dozen separatist rebel groups fighting in Indian-held Kashmir (IHK) since 1989 for the Muslim-majority state's independence from predominantly Hindu India, or its merger with Pakistan.
Posted by: Steve White || 04/23/2010 00:00 || Comments || Link || E-Mail|| [6478 views] Top|| File under:
Iraq
50 killed, 85 wounded in series of Baghdad blasts
A series of five car bombings, three of them at Shiite mosques, and a sixth attack in Baghdad have killed at least 50 people and wounded 85, an interior ministry official says.

Two car bombs in the impoverished district of Sadr City, one close to a political office of Shiite radical leader Moqtada al-Sadr and another at a market, killed 21 people and wounded 45, the official said today.

Three other car bombs and an improvised device killed 11 people and wounded 40, the official added.
Posted by: tipper || 04/23/2010 12:42 || Comments || Link || E-Mail|| [6519 views] Top|| File under:
Mufti of the so-called Mujahedin Army arrested in Anbar
Most excellent!


ANBAR / Aswat al-Iraq: The Special Missions Force in Falluja arrested the mufti of the so-called Mujahedin Army group during a security crackdown in al-Anbar, according to a statement by the U.S. army's public affairs office in the province on Thursday.

"The Special Weapons And Tactics (SWAT) forces, acting upon an arrest warrant, captured the leader of a terrorist cell belonging to the so-called Jaish al-Mujahedin (Mujahedin Army) as part of an operation conducted on April 20,' read the statement as received by Aswat al-Iraq news agency.

According to Iraqi intelligence reports, the suspect is a mufti for the Mujahedin Army who incites murder and oversees attacks targeting Iraqi security forces, added the statement.

"Cell phones, IDs, passports, CDs and different documents were seized during the operation,' it noted.
Posted by: Steve White || 04/23/2010 00:00 || Comments || Link || E-Mail|| [6464 views] Top|| File under:
Iraqi soldier wounded in Mosul clashes
This is WoT news in Iraq today. Remember what it was like in 2005?


NINEWA / Aswat al-Iraq: An Iraqi soldier was wounded in armed clashes in western Mosul city on Thursday, an Iraqi army source said.

"Clashes erupted between gunmen and personnel in an Iraqi army checkpoint in al-Siha neighborhood, western Mosul, leaving a soldier wounded,' the source told Aswat al-Iraq news agency. "The clashes lasted for a few minutes as the gunmen escaped. The wounded serviceman was rushed to a nearby hospital for treatment,' he added.
Posted by: Steve White || 04/23/2010 00:00 || Comments || Link || E-Mail|| [6478 views] Top|| File under:
Southeast Asia
Deadly blast at Bangkok protest
A series of explosions in the Thai capital Bangkok is reported to have killed at least three people and injured scores more. Deputy Prime Minister Suthep Thaugsuban said grenades had been fired from a camp of anti-government protesters.

The explosions followed rising tensions in the stand-off between police and opposition demonstrators in the city.

Thai Prime Minister Abhisit Vejjajiva has called an emergency meeting with security chiefs, officials said.

Mr Suthep said three people had been killed and more than 70 wounded in the explosions. Hospitals in Bangkok had only confirmed one person killed.

A second attempt by the military to crack down on the anti-government protesters is widely predicted - the first failed on 10 April with 25 people killed.

The city's fears were heightened by an army spokesman's warning that "time is running out". The military commander has repeated his commitment to a non-violent solution to the stand-off - if possible. The red-shirts refuse to go away, and refuse to have peace talks.

In this febrile atmosphere, the explosion of at least five grenades could be the trigger for wider violence. As ever throughout this fraught ramping up of pressure on the government, each side could step back. But the record of violence does not bode well for what could be a new and tragic phase in a bitter political conflict.

He said at least one M-79 grenade launcher had been used in the attacks, adding: "It was clear that it was shot from behind the King Rama VI Monument where the red-shirts are rallying."

However, red-shirt leaders denied that their supporters were responsible for the blasts.

Television images showed a chaotic scene with ambulances streaming into the area and panicked residents helping to carry the injured to safety. Blood was splattered across pavements and office windows were smashed.

Reports said two foreigners were believed to be among the injured.

Army spokesman Col Sansern Kaewkamnerd said five grenades had been fired. Three fell through the roof of the Saladaeng Skytrain station, along Silom Road, the centre of Bangkok's business district, he said. A fourth exploded on the pavement near the five-star Dusit Thani Hotel and the fifth near a bank, he added.

He said the same type of grenade - fired from a shoulder-mounted launcher - had hit troops during bloody clashes with protesters that killed 25 people on 10 April.

The explosions happened near an intersection where troops are facing barricades manned by anti-government red-shirt protesters. Their base has been fortified in recent days with sharpened bamboo stakes and piles of car tyres.

The red-shirts - who are calling for fresh elections - have been camped out in the city for six weeks.

The volatile atmosphere has recently been heightened by pro-government protesters, waving Thai flags and hurling abuse and water bottles at the red-shirts.
Posted by: lotp || 04/23/2010 00:00 || Comments || Link || E-Mail|| [6472 views] Top|| File under:
Who's in the News
65
[untagged]
2
Taliban
Bookmark
E-Mail Me
The Classics
The O Club
Rantburg Store
The Bloids
The Never-ending Story
Thugburg
Gulf War I
The Way We Were
Bio
Merry-Go-Blog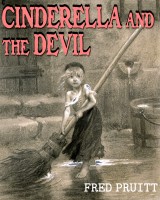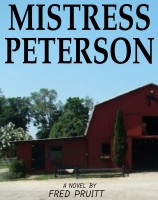 On Sale now!


A multi-volume chronology and reference guide set detailing three years of the Mexican Drug War between 2010 and 2012.

Rantburg.com and borderlandbeat.com correspondent and author Chris Covert presents his first non-fiction work detailing the drug and gang related violence in Mexico.

Chris gives us Mexican press dispatches of drug and gang war violence over three years, presented in a multi volume set intended to chronicle the death, violence and mayhem which has dominated Mexico for six years.
Click here for more information


Meet the Mods
In no particular order...


Steve White
Seafarious
Pappy
lotp
Scooter McGruder
john frum
tu3031
badanov
sherry
ryuge
GolfBravoUSMC
Bright Pebbles
trailing wife
Gloria
Fred
Besoeker
Glenmore
Frank G
3dc
Skidmark
Alaska Paul



Better than the average link...



Rantburg was assembled from recycled algorithms in the United States of America. No trees were destroyed in the production of this weblog. We did hurt some, though. Sorry.
44.192.114.32

Help keep the Burg running! Paypal: