2 US soldiers killed in Afghan firefight
Not yet confirmed by the Pentagon.


KABUL: NATO and Afghan forces came under heavy fire while searching a compound in eastern Afghanistan, sparking a gunbattle that killed two US soldiers and five terrorists, NATO said on Friday.

Among the dead was a Taliban commander with ties to the Haqqani group, the alliance said. Police chief General Mustafa Mosseini also said the dead were terrorists.

Despite the official statements, hundreds of residents protested in the Pul-e-Alam district, saying they were not convinced the victims were Taliban fighters. The casualties came during a joint military operation in the district, where coalition forces had gotten word
of terrorist activity in the compound.
Posted by: Steve White || 04/24/2010 00:00 || Comments || Link || E-Mail|| [6466 views] Top|| File under:
Africa Horn
Pirates Seize MV Voc Daisy, 21 Crew
Story says current count of pirate owned ships and crew is up to 24 ships with about 400 crew


Suspected Somali pirates have seized a Liberian-owned bulk carrier with 21 crew members, all of them Filipino.

The European Union's anti-piracy force says the ship, the MV Voc Daisy, was hijacked Wednesday in the Gulf of Aden, off the coast of Oman. It says the ship's crew contacted security forces before four pirates carrying assault rifles and a rocket-propelled grenade stormed on board and seized control.

The EU force says it has confirmed that all 21 crew members are safe.
Posted by: badanov || 04/24/2010 12:36 || Comments || Link || E-Mail|| [6464 views] Top|| File under:
US Indicts 11 Somali Pirates
Three hots and a cot; Helluva deal for activity that used to carry the death penalty.


Eleven suspected Somali pirates have been indicted in the United States in connection with recent attacks on two U.S. Navy ships off the coast of Africa.

The 11 men were brought to a courthouse in the state of Virginia Friday to face piracy charges after being detained on U.S. ships as the cases against them were being prepared.

A first group of five suspected pirates was indicted in connection with what authorities say was a firefight March 31st between the USS Nicholas and their vessel in the Indian Ocean.
Posted by: badanov || 04/24/2010 12:30 || Comments || Link || E-Mail|| [6501 views] Top|| File under:
USS Farragut Stops Pirate Attack
A more detailed account of last Friday's action against Somali pirates.

From the article:
Pirates attacked the bulk cargo carrier Thor Traveler with assault rifles and rocket-propelled grenades for about 10 minutes, trying to force the ship to heave to, according to an announcement from 5th Fleet. The ship's master did not stop, called for help from the international counter-piracy task force, and the Farragut responded at flank speed.

Still in early-morning darkness, Farragut's SH-60B Seahawk helicopter -- from Helicopter Light Anti-Submarine Squadron 42, the "Proud Warriors" -- spotted the pirate skiff as it tried to escape.
Posted by: badanov || 04/24/2010 00:00 || Comments || Link || E-Mail|| [6468 views] Top|| File under:
EU Anti Pirate Operation Gets Swedish Boss
Standard online press release.

Wikipedia's description of the EU's contribution here.
At 1200 GMT today, Wednesday the 14 April, the Italian Rear Admiral Giovanni Gumiero relinquished command of Task Force 465, the EU Naval Force Somalia — Operation Atalanta.

The Swedish Rear Admiral Jan Thörnqvist took over command and the multinational Force Headquarters will now operate from the EU NAVFOR HSwMS Carlskrona.
Posted by: badanov || 04/24/2010 00:00 || Comments || Link || E-Mail|| [6460 views] Top|| File under:
Africa Subsaharan
DR Congo: Lord's Resistance Army Rampage Kills 321 - Human Rights Watch
(Kampala) - The rebel Lord's Resistance Army (LRA) killed at least 321 civilians and abducted 250 others, including at least 80 children, during a previously unreported four-day rampage in the Makombo area of northeastern Democratic Republic of Congo in December 2009, Human Rights Watch said in a report released today.

"The Makombo massacre is one of the worst ever committed by the LRA in its bloody 23-year history, yet it has gone unreported for months," said Anneke Van Woudenberg, senior Africa researcher at Human Rights Watch. "The four-day rampage demonstrates that the LRA remains a serious threat to civilians and is not a spent force, as the Ugandan and Congolese governments claim."

The 67-page report, "Trail of Death: LRA Atrocities in Northeastern Congo," is the first detailed documentation of the Makombo massacre and other atrocities by the LRA in Congo in 2009 and early 2010. The report, based on a Human Rights Watch fact-finding mission to the massacre area in February, documents the brutal killings during the well-planned LRA attack from December 14 to 17 in the remote Makombo area of Haute Uele district.

LRA forces attacked at least 10 villages, capturing, killing, and abducting hundreds of civilians, including women and children. The vast majority of those killed were adult men, whom LRA combatants first tied up and then hacked to death with machetes or crushed their skulls with axes and heavy wooden sticks. The dead include at least 13 women and 23 children, the youngest a 3-year-old girl who was burned to death. LRA combatants tied some of the victims to trees before crushing their skulls with axes.

The LRA also killed those they abducted who walked too slowly or tried to escape. Family members and local authorities later found bodies all along the LRA's 105-kilometer journey through the Makombo area and the small town of Tapili. Witnesses interviewed by Human Rights Watch said that for days and weeks after the attack, this vast area was filled with the "stench of death."

Children and adults who managed to escape provided similar accounts of the group's extreme brutality. Many of the children captured by the LRA were forced to kill other children who had disobeyed the LRA's rules. In numerous cases documented by Human Rights Watch, children were ordered to surround the victim in a circle and take turns beating the child on the head with a large wooden stick until the child died.

The United Nations Peacekeeping Mission in Congo (MONUC) has some 1,000 peacekeeping troops in the LRA-affected areas of northeastern Congo - far too few to protect the population adequately, given the area's size. Yet instead of sending more troops, the peacekeeping force, under pressure from the Congolese government to withdraw from the country by July 2011, is considering removing some troops from the northeast by June in the first phase of its drawdown.


A typical day in Africa. More at the link.




Fits with the Foreign Policy article we discussed recently. These guys aren't revolutionaries or an army, they're just a bunch of thugs with guns.




D'you suppose the current generation of kidnapped child "soldiers" is the second or third since the LRA started?
Posted by: Besoeker || 04/24/2010 08:39 || Comments || Link || E-Mail|| [6531 views] Top|| File under:
Arabia
Yemen rebels say they want 1000 prisoners freed
A spokesman for Shiite Zaidi rebels in north Yemen on Friday demanded that the government keep its promises and free 1,000 captured militants.

"We have nearly a thousand men being held by the authorities, and none has yet been released. We call on the authorities to free them immediately," Mohammed Abdelsalam told AFP in Dubai by telephone. He said the dozens of people already freed had nothing to do with the rebellion, but at the same time he welcomed their release "a positive move."

"We have freed all of our Yemeni and Saudi prisoners," Abdelsalam said, adding that the rebels had respected their commitments under a February truce whereas the government had not. He also denied a government accusation on Thursday that the rebels had called for jihad, or holy war.

The interior ministry website said that the rebels, also known as Huthis, had distributed leaflets calling for jihad. "To call for jihad is against our culture. The ministry is making accusations before checking first," Abdelsalam said.
Posted by: ryuge || 04/24/2010 01:56 || Comments || Link || E-Mail|| [6465 views] Top|| File under:
Caribbean-Latin America
Mexican Security Official Wounded in Ambush; Four Dead
More mayhem in Mexico. They're going after security officials.


Four people died and a Mexican security official was wounded in an early morning ambush in the central Mexican state of Michoacan.

Minerva Bautista Gmeóz the Secretary of State Public Security in Michoacän was wounded by grenade fragments, according to press reports. Two bodyguards and two civilians were killed in the attack. The bodyguards died later at a local hospital.

According to reports, Gomez left the fairgrounds after she attended the inauguration of the Expo Fair 2010 of Morelia at about 0100 hrs in her Jeep Liberty when a white trailer was moved to block her. Reports say that AK-47s, AR15s and a .50 caliber gun were used in the attack as well as grenades.

The attackers set a minivan afire which was driven by a retired Mexican Army officer who was Gomez's escort. Also killed were two civilians, one travelling in the same area with his family. Six civilians were also wounded in the attack and were reported to be in stable condition.

Investigators said they found hundreds of spent firearms casings at the ambush site. They also said Gomez's escorts did not have the time to respond to the attack.
Posted by: badanov || 04/24/2010 13:00 || Comments || Link || E-Mail|| [6523 views] Top|| File under:
Hermosillo Cop Found Executed
A Hermosillo police officer was found executed in front of his home Friday, according to the State Attorney General.


Hermosillo is the capital of Sonora.

Ramon Yañez Urrea was an investigator with the police.

Yañez Urrea arrived yesterday evening at his house in the Majorca division. Investigators said he was killed with a 9mm firearm of an unknown type and make.

Investigators also said about 14 shots were fired, but it is not known how many struck Yañez Urrea.


Posted by: badanov || 04/24/2010 12:40 || Comments || Link || E-Mail|| [6465 views] Top|| File under:
15 Men Arrested with Ties to "Barbie" Drug Gang
Babelfish translation sux.

My Spanish is rusty but I've cleaned this up a little.

Men with alleged ties to Edgar Valdez Villarreal, alias 'La Barbie', were taken into custody without incident after a confrontation in Amacuza, Morelos, said the Secretariat of Public Security (SSP), which did not mention deaths or injuries.

According to the story, the SSP was still trying to determine if the men were with a faction within the Barbie organization that is tied to Gerald Alvarez Väzquez, 'the Indian' or 'the Chayan.'

The arrested group are alleged to have provided security for drug transactions. Some elements of the group may have knowledge of the December 16, 2009 murder of Arthur Belträn Leyva, alias 'the Beards' in Cuernavaca, Morelos.

This is the other rival faction. In other words, there is a bloody fight going on to consolidate control of the drug trade in parts of Mexico.

Recovered in the arrest operation was one AK-47 rifle, two handguns, two grenades, some tactical equipment and some phones.

The grenades suggest how bad this is going to get.
Posted by: badanov || 04/24/2010 04:02 || Comments || Link || E-Mail|| [6463 views] Top|| File under:
Five Mexican Federales, Cop Die in Attack in Juarez
Moderator note: as you can see, Rantburg is upgrading stories about the organized gang / drug activity along the Mexican-US border to WoT status, operations (blue, 1) or background (red, 2) as indicated. This reflects our belief that indeed this activity is a terror threat to the US -- and to Mexico.




The Bablefish translation leaves much to be desired. Rewriting the story:


The Secretariat of the Governor strongly condemned an attack today which killed seven people.

Armed men boarded four vehicles killing five Federales, one police and a 17 year old civilian.

The Secretariat vowed to bring those responsible to justice and sent condolences to the families of those who were executed. The Federal Government vowed to use all means at its disposal to punish those responsible.

The Federal Government will continue to participate in the program "We Are All Juarez, Rebuilding the City" and will redouble efforts to restore safety in Juarez.


Posted by: badanov || 04/24/2010 03:43 || Comments || Link || E-Mail|| [6476 views] Top|| File under:
China-Japan-Koreas
Norks Seize S.Korean 'Tourist' Properties
No more going to Kumgang for the waters ...


Pyongyang is seizing five South Korean properties at a joint tourism zone in North Korea. Tensions over the zone have been building for nearly two years. The North may confiscate more properties. North Korea referred to the sinking of a South Korean navy ship as it blamed the South Friday for its decision.

In addition to seizing five properties at the Mt. Kumgang resort, Pyongyang said it will freeze all remaining South Korean properties there and will expel the South's management personnel. The North says it will either take possession of the properties, or hand them over to new management from another country.

The South Korean navy corvette "Cheonan" was sunk last month near a disputed North-South maritime border. While it is still under investigation, many officials in the South have speculated a North Korean torpedo or mine may be responsible. However, the South has not directly accused the North. Despite that, on Friday Pyongyang accused Seoul of "deliberately linking the sinking of its warship" to North Korea.

"Unacceptable" and "unfair" are just two of the adjectives South Korean Unification Ministry spokesman Chun Hae-sung used to describe the North's actions. He says such "irresponsible, irrational conduct" completely blocks all of South Korea's efforts to guarantee safety at Kumgang. The illegitimate action, he says, fundamentally damages the North-South relationship and will be dealt with sternly.

South Korea built and funded the tourism zone to encourage North-South cooperation after a historic 2000 summit brought the two sides closer. However, Seoul suspended tours after a North Korean soldier shot a visiting South Korean woman in the back in July of 2008. She apparently had strayed outside the usual tourist areas.

The South refused to resume tours until the North fully apologized for the incident, cooperated in a joint investigation, and put guarantees in place to ensure such a killing never happened again. North Korea says it has done enough to address Seoul's concerns.

Tension over the area rose in recent months as North Korea reeled from what economists describe as a "fiasco" resulting from an attempt at currency reform. Pyongyang became adamant that South Korea resume the tours, which raised millions of dollars a year for the North.


Hermits don't generally deal well with normal people. Social skills must be practiced or they get rusty, resulting in inappropriate responses.

Scott Snyder, director of the Center for U.S.-Korea Policy, warned recently that Pyongyang's stance on Kumgang could make things worse for its cash-strapped economy. "North Korean threats to pull out of its contract with Hyundai Asan and Mt. Kumgang... would send the wrong message about attracting foreign investment from the outside world," said Scott Snyder.

In addition to a spa and a performance center, one of the properties North Korea seized Friday was a Red Cross reunion center for families divided by the 1950s Korean War. That makes prospects all the more bleak that separated relatives -- many of whom are more than 70-years-old -- will ever see each other again.
Posted by: Steve White || 04/24/2010 00:00 || Comments || Link || E-Mail|| [6500 views] Top|| File under:
India-Pakistan
Indian police clash with protesters in IHK, 7 injured
SRINAGAR: Hundreds of Kashmiris hurled stones at police in Srinagar, in Indian held Kashmir (IHK) on Friday, during a strike called by separatists to protest death sentences given to three men convicted in a 1996 bombing in New Delhi.

Police and paramilitary soldiers fired warning shots and tear gas to disperse the demonstrators, said a police officer on condition of anonymity. At least seven people were injured, police said.

The protesters chanted "We want freedom' and "Revoke the death verdict' on the streets of Srinagar, which was largely deserted as residents and businesses, observed the strike.

The separatists were angered by a New Delhi court decision on Thursday that found three members of the Jammu-Kashmir Islamic Front guilty of carrying out a bombing in a crowded market that killed 13 people and wounded 38.
Posted by: Steve White || 04/24/2010 00:00 || Comments || Link || E-Mail|| [6464 views] Top|| File under:
Taliban kill 7 troops in North Wazoo ambush
MIRANSHAH: Taliban ambushed a security forces convoy in North Waziristan on Friday, killing seven soldiers and injuring 16 others.

The convoy was going from Miranshah to Datta Khel tehsil when the assailants fired rockets at it in Zoni area of Boya, 10 kilometres west of the agency headquarters. An army statement said the convoy was "carrying out a routine movement' to the area from Miranshah, AP reported.

The statement did not give many details. However, two intelligence officials in the northwest said tribesmen joined local Taliban fighters to stage the ambush after a 15-year-old boy in the area was allegedly shot to death by an earlier group of traveling soldiers. The boy was killed when troops opened fire after a roadside bomb exploded near the convoy, the officials said on condition on anonymity because they were not authorised to speak to the media.

Two officers were among the dead in the ambush in Datta Khel, AFP reported.

"It was a pre-planned attack. Dozens of militants first fired several rockets and then used other weapons and guns,' an intelligence official based in Miranshah said, adding that four military vehicles were destroyed.

In retaliation, helicopter gunships shelled the terrorists' hideouts, killing six terrorists.

The attack could raise pressure on Islamabad to wage an offensive in North Waziristan, which has largely escaped army action in recent years despite US pressure for a crackdown. Taliban attacks on troops in the region have also been rare.
Posted by: Steve White || 04/24/2010 00:00 || Comments || Link || E-Mail|| [6468 views] Top|| File under:
Taliban slaughter four 'US spies' in Mir Ali
MIRANSHAH: Four dead bodies, including a headless one, were found in Mir Ali, 25 kilometres east of Miranshah, on Friday. Two of the bodied belonged to locals while one was of somebody Bannu and one of a resident of South Waziristan. A note lying near the bodies read they were spying for the US, adding that spies would meet the same fate.

Dozens of men have been killed in a similar fashion in North Waziristan in recent years, especially as the US has pushed for the army to take on insurgents based there who plan attacks in Afghanistan. Ikram Ullah, an area resident, and an Associated Press reporter saw the bodies on Friday morning.


Pssst -- every third man in Wazoo named Mohammed is an American spy. I recruited them myself. Don't tell no one ...
Posted by: Steve White || 04/24/2010 00:00 || Comments || Link || E-Mail|| [6463 views] Top|| File under:
Security forces kill 16 Taliban in Orakzai Agency
HANGU: At least 16 Taliban were killed and several others injured in the ongoing security forces' operation in Orakzai Agency, sources said on Friday. The sources said one security personnel was also injured in the action in Ferozkhel area of Lower Orakzai. Local sources said the security forces were conducing search and clearance operations in the areas cleared of the terrorists.

Meanwhile, Taliban blew up a girls' school in Mamozai area of Upper Orakzai Agency.
Brave, brave lions of Islam ...
The army has carried out several army operations in the Tribal Areas, where al Qaeda and various Taliban factions have long thrived. The offensives have mainly been aimed at terrorist groups targeting public institutions.

The rugged tribal belt has become a stronghold for hundreds of extremists who fled neighbouring Afghanistan after the US-led invasion in late 2001.
Posted by: Steve White || 04/24/2010 00:00 || Comments || Link || E-Mail|| [6459 views] Top|| File under:
Iraq
US clears 2nd Navy SEAL in Iraqi abuse case
After a daylong trial and fewer than two hours considering the evidence, Navy Judge Cmdr. Tierny Carlos found Petty Officer 2nd Class Jonathan Keefe of Yorktown, Virginia, not guilty of dereliction of duty, a spokesman said.
Posted by: Nimble Spemble || 04/24/2010 11:36 || Comments || Link || E-Mail|| [6469 views] Top|| File under:
Bombs in Iraqi town kill seven
FALLUJA - Seven people were killed and 10 others wounded when six roadside bombs exploded early on Friday in Iraq's western Anbar province, police said.

The bombs were placed near the houses of a judge and police officers in the town of Khalidiya, about 83 km (50 miles) west of Baghdad. The seven dead were all from the same family, police said.
Posted by: Steve White || 04/24/2010 00:00 || Comments || Link || E-Mail|| [6462 views] Top|| File under:
Baghdad blasts casualties up to 234
BAGDHAD / Aswat al-Iraq: Casualties from Friday's earlier five blasts that ripped through Baghdad rose to 54 deaths and 180 others wounded, a security source said on Friday.

"The blasts that targeted Shiite mosques left 54 people killed and 180 others wounded.

The death toll in the eastern Baghdad district of Sadr City alone reached 39 while the wounded 56,' the source told Aswat al-Iraq news agency.

"Blasts in al-Amin area left eight killed and 23 wounded,' the source added.

Baghdad had been hit by a series of attacks with car bombs and improvised explosive devices on Friday. The bombing attacks targeted four Shiite mosques and an outdoor souk (market) in different areas of the violence-swept capital city.

The blasts come only four days after Al-Qaeda in Iraq (AQI) network top leaders Abu Ayub al-Masri and Abu Omar al-Baghdadi as well as other key members of the armed group were killed in a security operation in the area of al-Tharthar, in the predominantly Sunni province of al-Anbar.

They also came in the heels of hectic security activity targeting AQI leaders in the provinces of Baghdad, Ninewa, Diala, al-Anbar and Kirkuk. The operations resulted in capturing or killing a number of AQI operatives, including Ahmed al-Obaidi, alias Abu Suhayb, the group's military commander for the provinces of Ninewa, Salah al-Din and Kirkuk, who was killed in Mosul.
Posted by: Steve White || 04/24/2010 00:00 || Comments || Link || E-Mail|| [6498 views] Top|| File under:
15 suspects detained in Kut
WASSIT / Aswat al-Iraq: Police forces detained 15 suspects during a security operation in southern al-Kut city on Friday, a local security source said.

"Policemen conducted a search raid in Wassit suburb, (29 km) south of Kut, arresting 15 suspects,' the source told Aswat al-Iraq news agency.

The 15 men were arrested on charges of involvement in armed operations against civilians and Iraqi security forces, he said, adding they were remanded under investigative custody.
Kut, the capital city of Wassit province, lies 180 km southeast of Baghdad.
Posted by: Steve White || 04/24/2010 00:00 || Comments || Link || E-Mail|| [6465 views] Top|| File under:
Syria-Lebanon-Iran
Syrian-backed militant group may spell its own demise in Lebanon
Lebanon's top police officer last week sued the leaders of a Syrian-backed militant group after they had accused Lebanese authorities of plotting to capture one of their bases. Brig Gen Ashraf Rifi of the Internal Security Forces filed a slander case against members of the Popular Front for the Liberation of Palestine, General Command (PFLP-GC).

The dispute pertains to an outbreak of violence on April 8 at a PFLP-GC base in Ain Bayda, just outside the village of Kfar Zabad, in which members of the group began firing on one another. The group's leaders claimed that Lebanese military forces were behind the incident, having infiltrated the group's ranks and fomented division in order to generate violence and give the army an excuse to occupy the mountain stronghold, one of three the PFLP-GC has in the eastern Beqaa valley. The militants also have a fourth tunnel complex south of Beirut.

The incident has drawn attention to a group that was once renowned for its operations against Israel, but which in recent years has receded from the limelight and whose foot soldiers live an obscure existence in the mountainous border between Syria and Lebanon. And if what Lebanese security personnel and Palestinian authorities are saying is correct – that the violence was in fact internal – it may signal the group's demise. They claim members of the group mutinied after its Damascus-based leadership attempted to replace Doriad Shaaban, an officer, with a Syrian military.

Mr Shaaban, was known to operate a lucrative cross border smuggling operation that over the past 20 years appeared to have replaced the liberation of Palestine as the group's raison d'être, Palestinian officials and Lebanese army officers said.

Mr Shaaban rejected the dismissal by attempting to seize the Ain Bayda base in the group's first major military operation in almost two decades. In the ensuing battle, in which all three of the PFLP-GC bases in the area appeared to open fire on one another, according to local witnesses, at least one militant was killed and as many as six were wounded. "The sky was raining missiles,' said one local resident and diesel fuel smuggler, Hajj Abu Mohammed. "We have not seen them leave those bases since the Syrian military left in 2005. Once a week, the [Lebanese] army allows a single lorry to come down from the bases to buy cigarettes, coffee and tea for the boys. But they were always quiet before last night.'

The militants of the PFLP-GC, a Syrian-backed leftist group that splintered from the PFLP in 1968, rarely leave their mountain fortresses except to slip across the border to Syria. When asked how the group occupies its time in the mountain bases, which were originally built for the Palestinian Liberation Organisation by North Korean engineers in the 1970s, Abu Mohammed shrugged and said "they drink coffee and smoke cigarettes'. That account was backed up by a local journalist who managed a brief visit inside one of the camps almost a decade ago. "They sit in caves, smoking and drinking tea and coffee with their rusted guns talking about battles they fought in 1975,' said the journalist, who asked not to be named, citing possible retribution from the group. They also occupy themselves with smuggling goods across the border.

The PFLP-GC's leadership, including the top commander Ahmed Jibril, live in relative luxury in Damascus and enjoy close ties with Hamas, Hizbollah and Islamic Jihad, but rarely engage in militancy.

The group has claimed responsibility for firing a handful of small rockets into northern Israel on a few occasions over the past decade, but is most famous for allegedly building and providing the bomb to Libyan intelligence agents that brought down Pan Am flight 103 in 1988 over Lockerbie, Scotland.

The group did successfully conduct a series of attacks against Israel in the early 1970s – with a particular emphasis towards using hang gliders to infiltrate the country – before morphing into a Syrian proxy during the 1975-91 Lebanese Civil War. But although it is regarded as a minor player, the group's armed presence in Lebanon remains an open problem between Lebanon and Syria. Beirut has ordered the group to disarm or leave Lebanon and fighting nearly broke out in October 2005 as the Lebanese army moved towards the camps. It has also repeatedly opened fire on or harassed UN officials or journalists who attempted to approach its bases. But according to a top Palestinian official, Syria has begun to withdraw support for the fighters still based in Lebanon, leaving many of them worried about eventual arrest or assaults by Lebanese security forces.

Abu Mustafa, an official with Fatah in the Palestinian Ain Hilweh refugee camp in Lebanon, said the group was becoming a major concern for Palestinians in Lebanon. "The guns of PLFLP-GC now are a burden on us Palestinian refugees in Lebanon,' he said. "We use to think about the guns outside the camps as symbolic resistance arms, but now we see these arms are not for resistance any more, but only a tool, a political tool for Syria.' And he claims the loss of Syrian support has destabilised the mentality of the fighters in the caves, as they fight to grab as much money and power as they can before being kicked out of Lebanon for the refugee camps in Syria. "All we hope now is that we won't have to deal with any repercussions if the issue of the PFLP-GC arms will be dealt with through force or any other form.'
Posted by: ryuge || 04/24/2010 03:16 || Comments || Link || E-Mail|| [6478 views] Top|| File under:
No sign Scuds moved to Lebanon: US
WASHINGTON - Doubts are growing within the U.S. defense and intelligence community about allegations that long-range Scud missiles from Syria have been shipped to the Hezbollah guerrilla group in neighboring Lebanon, U.S. officials said on Thursday.


Nope, nothing to see here, no need to react, move along ...


Washington believes Syrian was moving toward transferring more sophisticated Scuds to Hezbollah, but U.S. intelligence agencies have not been able to confirm Israeli allegations that the missiles have changed hands, the officials said.

"We don't think Scuds of any shape or size have been moved to Lebanon,' one of the officials said. "The Syrians aren't always known for making the right political calculations. But in this case, surely they realize that transferring this kind of weapons system to Hezbollah — and especially to Hezbollah in Lebanon — could lead to serious consequences,' the official added.

In a report to Congress made public this week, the Pentagon credited Iran with helping Hezbollah build up its arsenal beyond 2006 levels, despite U.N.-backed efforts to curb weapons shipments to the group. In addition to arms, Iran provides about $100 million to $200 million per year in funding to support Hezbollah, the Pentagon report said.

Washington fears a transfer of more sophisticated missile technology to Hezbollah would increase the likelihood of another bloody conflict between Israel and its long-time foe.

The alleged transfer from Syria involved Scuds believed to have a range of more than 435 miles (700 km), which would put Jerusalem, Tel Aviv and Israel's nuclear reactor sites in Dimona and near Tel Aviv in range, The Wall Street Journal reported last week.

U.S. officials voiced confidence that Scuds crossing the Syrian-Lebanese border would be detected. The large rockets cannot be readily broken down into small parts for transport, the officials said.


Torpedos can't be dropped in Pearl Harbor, either, the water is too shallow ...
Posted by: Steve White || 04/24/2010 00:00 || Comments || Link || E-Mail|| [6467 views] Top|| File under:
Iran seeks self-sufficiency in gasoline by 2013
TEHRAN - Iran hopes to become self-sufficient in gasoline within three years, as policies to suppress demand and increase refining will finally free it from a precarious reliance on imports, a minister said on Friday.

Due to a chronic lack of refining capacity, the world's fifth largest crude exporter has to import at least 30 percent of its gasoline needs — making it vulnerable to any future sanctions that could interrupt that vital inflow.


Sure would be a shame if something happened to one of those new refineries ...


"We said by the end of the (Iranian) year 1391 (March 2013) hopefully Iran will become self-sufficient in all oil products,' deputy oil minister, Shahnazi Zadeh, told a news conference at an energy trade fair in Tehran.

Zadeh said in 2009-10, Iran produced 44.6 million litres of gasoline every day but consumed 64.9 million litres, the difference being made up by imports. Domestic gasoline production will rise this year to 45.6 million litres a day, Zadeh said. So to become self-sufficient, Iran would still need a huge further increase in refining.

Iran plans to issue bonds worth $1 billion to help fund the required investments, he told reporters.

Mehdi Varzi, a London-based energy consultant, said Iran could become self-sufficient in three years if it manages to both add gasoline production capacity and raise domestic prices. He said planned refinery projects were all behind schedule, partly because of sanctions.

"It is possible. It depends on how quickly they can bring one of the many planned refineries on stream ... they could become self-sufficient in gasoline provided they also cut subsidies,' Varzi said.

A controversial policy to slash subsidies which currently mean Iranian motorists have access to greatly discounted fuel prices, would limit any growth in demand, Zadeh said.

New U.S. sanctions before Congress could prevent companies that supply gasoline to Iran from doing business with the United States.
Posted by: Steve White || 04/24/2010 00:00 || Comments || Link || E-Mail|| [6487 views] Top|| File under:
Who's in the News
62
[untagged]
Bookmark
E-Mail Me
The Classics
The O Club
Rantburg Store
The Bloids
The Never-ending Story
Thugburg
Gulf War I
The Way We Were
Bio
Merry-Go-Blog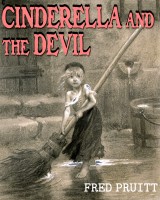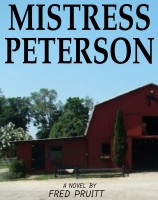 On Sale now!


A multi-volume chronology and reference guide set detailing three years of the Mexican Drug War between 2010 and 2012.

Rantburg.com and borderlandbeat.com correspondent and author Chris Covert presents his first non-fiction work detailing the drug and gang related violence in Mexico.

Chris gives us Mexican press dispatches of drug and gang war violence over three years, presented in a multi volume set intended to chronicle the death, violence and mayhem which has dominated Mexico for six years.
Click here for more information


Meet the Mods
In no particular order...


Steve White
Seafarious
Pappy
lotp
Scooter McGruder
john frum
tu3031
badanov
sherry
ryuge
GolfBravoUSMC
Bright Pebbles
trailing wife
Gloria
Fred
Besoeker
Glenmore
Frank G
3dc
Skidmark
Alaska Paul



Better than the average link...



Rantburg was assembled from recycled algorithms in the United States of America. No trees were destroyed in the production of this weblog. We did hurt some, though. Sorry.
44.192.114.32

Help keep the Burg running! Paypal: